"Obsession," the Aleem Yusuf Spring/Summer 2020 collection, brought fine detail and fashionable flair to the Couture Paris Fashion Week runway this January season. Like most of the designer's personally-influenced work, this season brings about a fashionable tribute to his home city of Melbourne, Australia. Combined with the classic French catwalk backdrop, the new offerings showcased sophisticated colors and exquisite attention to detail.
"Like a rose, 'Obsession' explores the layers of love, individuality and beauty as well as their transparent fragility," the brand shared in a post-show press release. "'Obsession' seeks to explore the complexity of these layers. With further inspiration from the feminine form, 'Obsession' ultimately captures a woman's innate sensual, delicate essence with layers of sheer contrasts revealing her inner strength and beauty."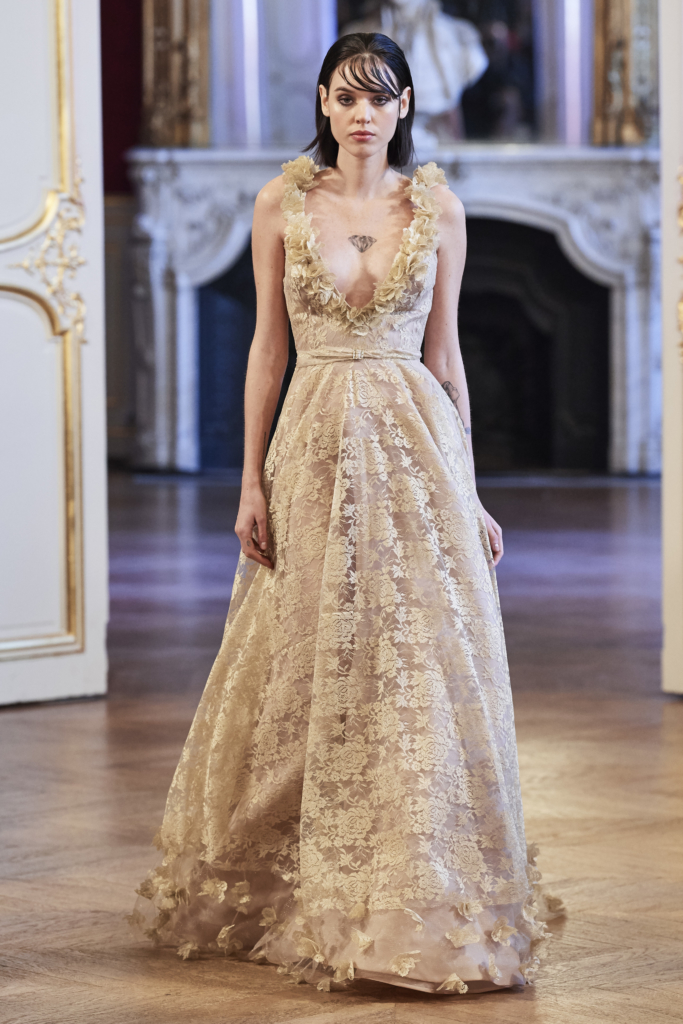 "'Obsession' also showcases the traditions of couture – the cut and drape of exquisite fabric, age-old techniques and attention to detail," the designer added about the show. "Couture, like a rose, can be beautiful, fierce and fragile. It deserves our utmost respect."
Each gown in the SS20 collection brings traditional elements – like florals, lace, and classic colors – to a modern client, who may be looking for a one-of-a-kind wedding dress, sleek jumpsuit, or other iconic evening wear.
Click through the gallery below to view runway photos from the Aleem Yusuf Spring/Summer 2020 show at Couture Paris Fashion Week.

More fashion news from the Aleem Yusuf brands.
More Couture Paris Fashion Week runway show recaps.
All images by Imaxtree via Aleem Yusuf
—

Sam Eggerling