When cold and flu season descends upon us, you likely load up your diet with tons of immune-boosting Vitamin C. After all, it seems like nothing works better to keep your body resilient against winter's woes. But have you ever considered pumping some powerful vitamins into your skincare routine? There are so many formulas out there that showcase the versatility of the ingredient. Below, we're sharing our favorite guide to just a few of the best C-filled beauty products on the market right now.
---
Vitamin C Powder Cleanser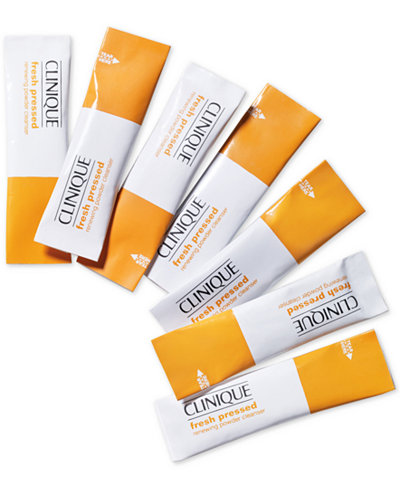 Clinique Fresh Pressed Renewing Powder Cleanser with Pure Vitamin C, $31 for a one-month supply.
One of the easiest ways to re-vamp your skincare routine for the winter is to start with a better cleanser. This Clinique powder cleanser dissolves with the water you are already using to wash your face, and activates pure Vitamin C. Instead of stripping your face of its natural oils, this one smooths and brightens your complexion.
---
Vitamin C Face Mask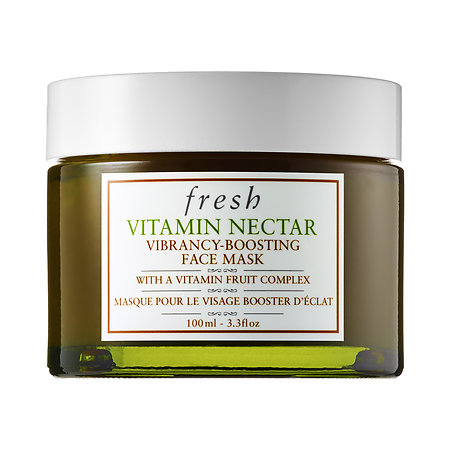 Fresh Vitamin Nectar Vibrancy-Boosting Face Mask, $64
Face masks continue to be all the rage right now, so you can expect to see some truly innovative ones that showcase citrus fruits' most powerful vitamins. We love the Fresh's vitamin mix of C, E, and B5; lemon and orange fruit extracts; and a concentrated citrus fruit paste of crushed oranges, lemons, and clementines.
---
Vitamin C Capsules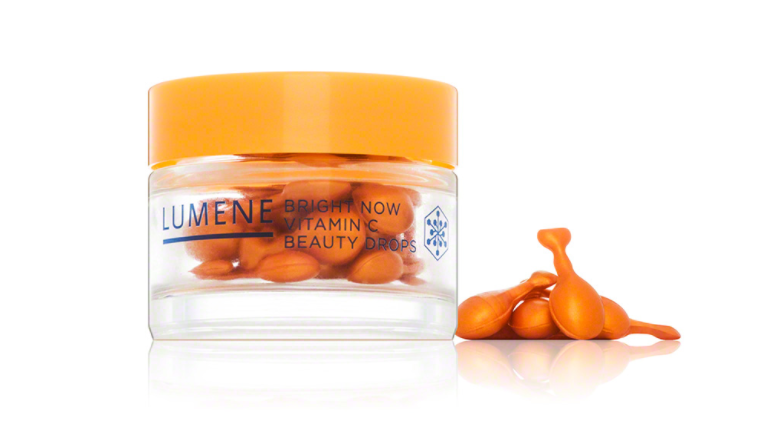 Lumene Finland Bright Now Vitamin C Beauty Drops, $23.99
When your skin is feeling tired, tight, and dry after a shower, there is literally no bigger luxury than slathering on some soothing nutrients. These individual Lumene capsules keep pure Vitamin C from oxidizing, and also ensure you have the perfect amount to pamper your face and neck with every time.
This product also contains Arctic cloudberry seed oil with omega acids and lingonberry seed oil to boost collagen and leave you glowing.
---
Vitamin C Sunscreen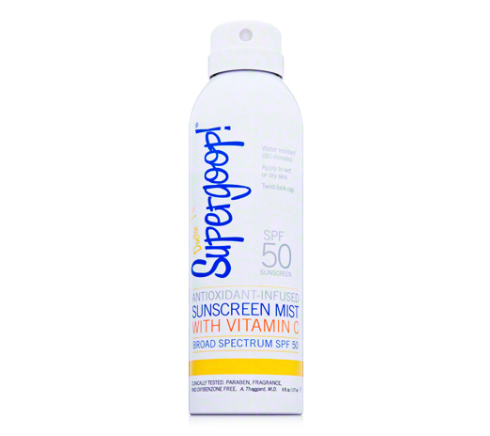 Supergoop SPF 50 Antioxidant-Infused Sunscreen Mist with Vitamin C, $21
Think you can skip out on sunscreen in the winter? Think again! The sun is still out there doing its damage, even when we aren't feeling its warmth. This lightweight spray is perfect for protecting your face and body from the sun's rays, and it leaves your skin hydrated thanks to its vitamin-enhanced formula.
---
Vitamin C Eye Cream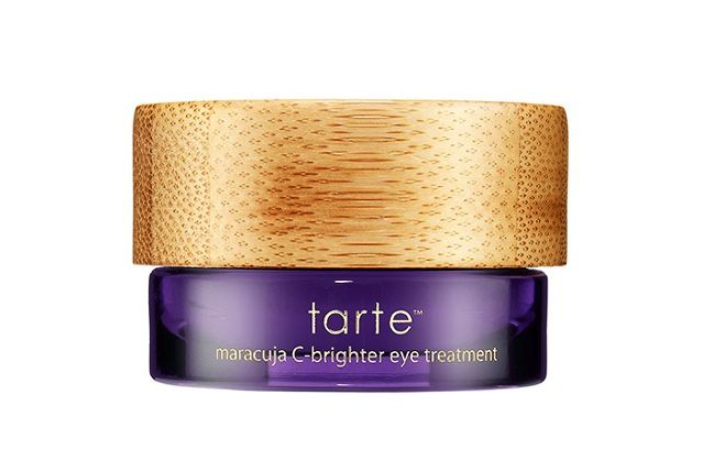 Tarte Cosmetics Maracuja C-Brighter Eye Treatment, $38
Our pesky under eye area is always giving away how tired we are. That's especially so in the winter time. This vitamin-packed formula helps repair delicate skin with hydration and essential fatty acids. Bonus: the formula contains light-reflecting properties that make even your darkest circles brighter immediately.
---
Vitamin C Cleansing Oil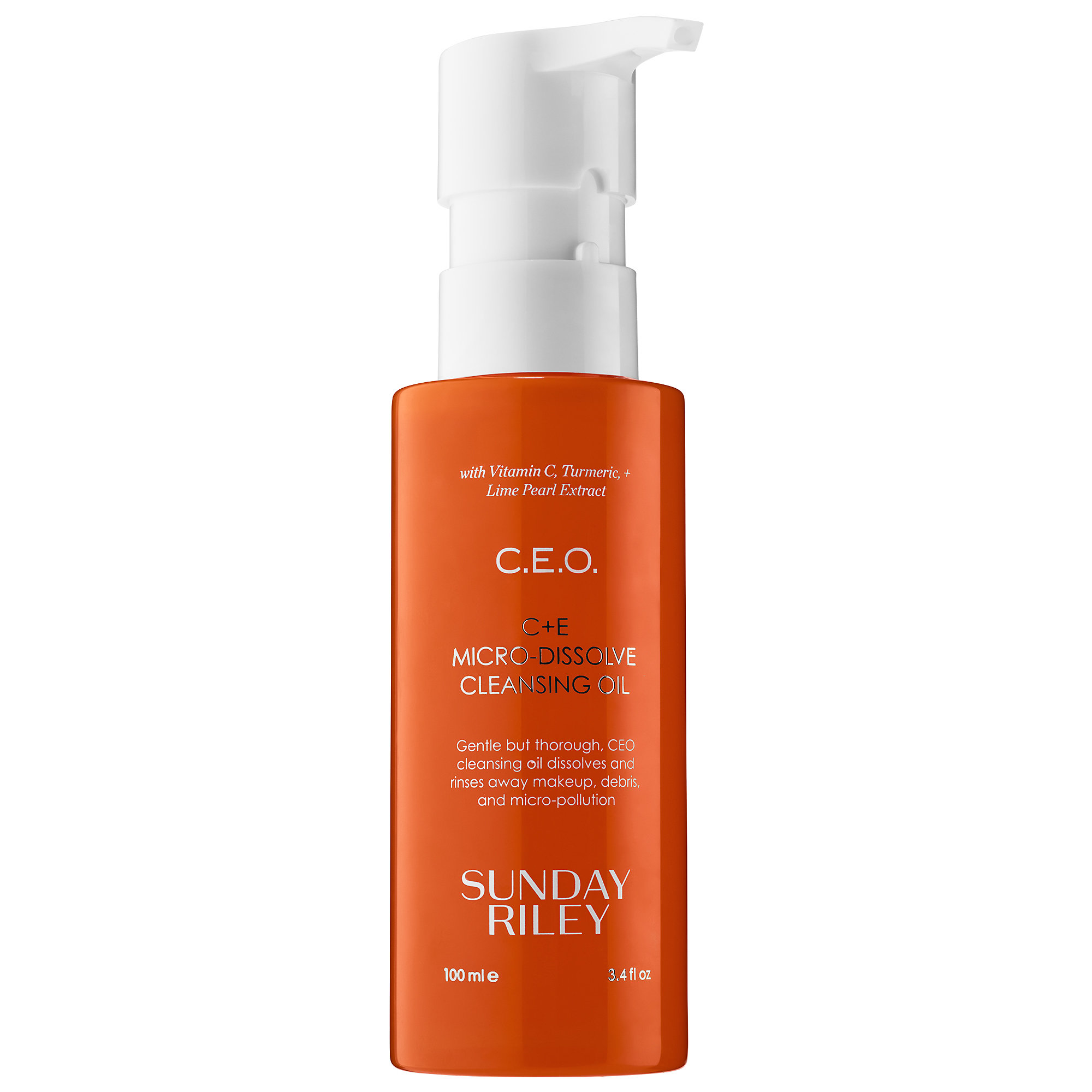 Sunday Riley C.E.O. C + E Micro-Dissolve Cleansing Oil, £17.50
All of your dedicated skincare efforts could be for naught if you use a harsh makeup remover at the end of the evening. In addition to all of its other incredible features, this Sunday Riley oil dissolves makeup and unclogs pores while leaving behind buttery smooth skin.
More skincare news.
—

Richard Editorial Staff