Chances are, you've been spending quite some time lately cleaning out your closets and transitioning your wardrobe from warm winter layers to the lighter and brighter styles of spring and summer. Similarly, your skincare routine has to change right along with you to accommodate hotter weather and its specific concerns. In addition to applying a good SPF on your face and any exposed skin when you head outdoors, it's important to focus on skincare products that hydrate and protect you from the elements without irritation. Plus, beauty brands like For the Biome are making it easy to stick with natural products and ingredients that help your skin help itself.
"Our products respect and nourish your skin's innate wisdom with 100% active formulas that are free of disruptive ingredients, allowing your skin and its microbiome to do what they've evolved to do—protect, hydrate, and adapt," the brand shared on its website.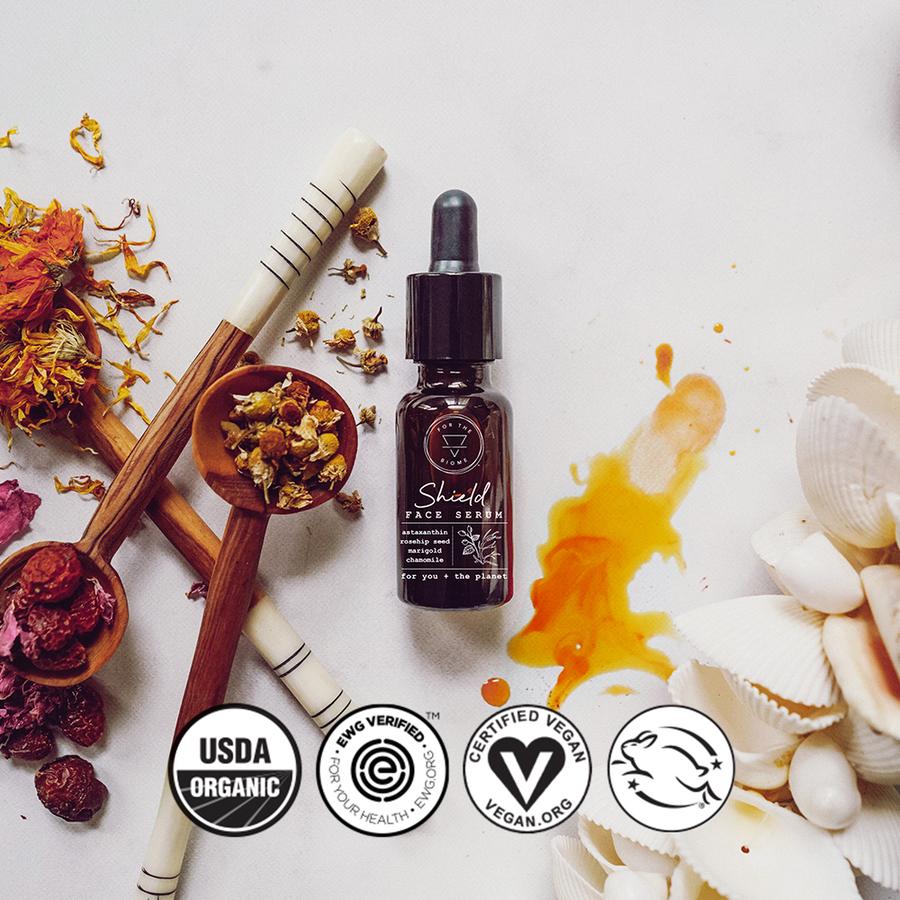 Photo: forthebiome.com
This summer, a trio of nature-inspired products from For the Biome are intended to keep your skin in tip top shape. The cleanser/mask duo Empower 2-in-1 Powder ($90) was designed for dry and dehydrated skin types, and helps instantly firm up skin by pumping in extra moisture through potent aloe vera ingredients. Another skin-protecting product is the Shield Face Serum ($120), which both moisturizes skin and helps protect it from environmental stress and blue light radiation.
Finally, the brand's Restore Essence Spray ($90) is a mattifying mist which blends Probiotic 6-Plex + Manuka honey ferment and Zymomonas mobilis + Swiss black bee honey ferment. These ingredients are selected to help even out skin tone appearance and provide pollution protection. All three of these products are available as a discounted bundle called the Sentient Starter Kit, which retails for $270.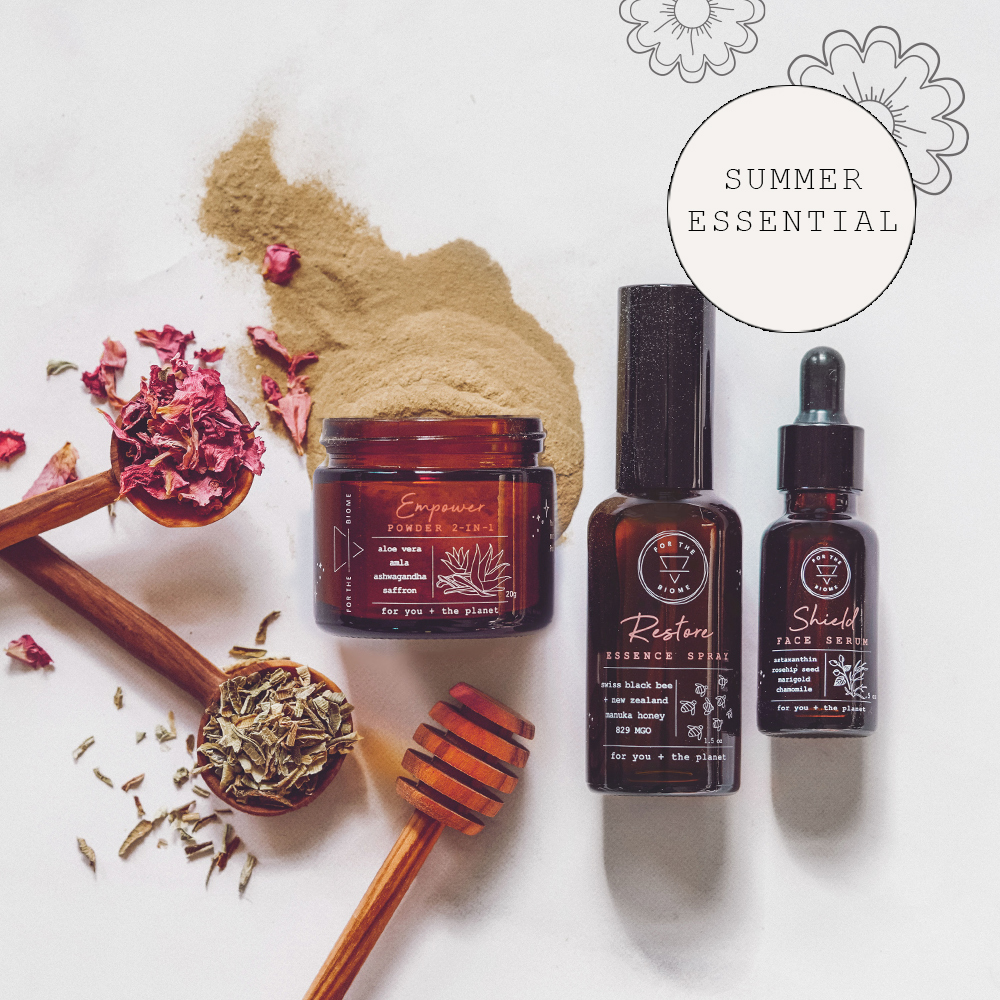 Photo: forthebiome.com
All skincare products from For the Biome are now available to shop on the brand's website.
More new skincare products to check out.
More summer-perfect beauty launches to keep on your radar.
—

Sam Eggerling