What's not to love about macarons? The delicious sweet treats are the perfect little tea time pick-me-up, and these colorful baked goods definitely earn a spot on our Instagram feeds every time we indulge. So any product that is directly inspired by a gourmet Parisian macaron? It already captures our interest and attention. That's where the delightful Milk + Sass Macaron For Hair compact hairbrushes come in!


That's right: these palm-sized – or should we say, "bite sized!" – compacts come complete with a mini mirror and detangling brush. Their lightweight and round shape isn't just cute: the macaron form actually gives you great grip and an ergonomic experience when you are trying to get those pesky tangles out of your strands.
They deliver results too: each Hair Macaron is designed to be a fast and gentle detangler with sturdy bristles that won't damage, frizz, or break your locks – whether you've got curls, thick hair, fine strands, or anything in between. Each compact is perfect for on-the-go quick styling, as you can toss it in your purse and delight your friends when you pull it out for a touch-up. In case you're thinking what I'm thinking: yes – they are definitely perfect for kids who don't want to sit still while their hair gets styled.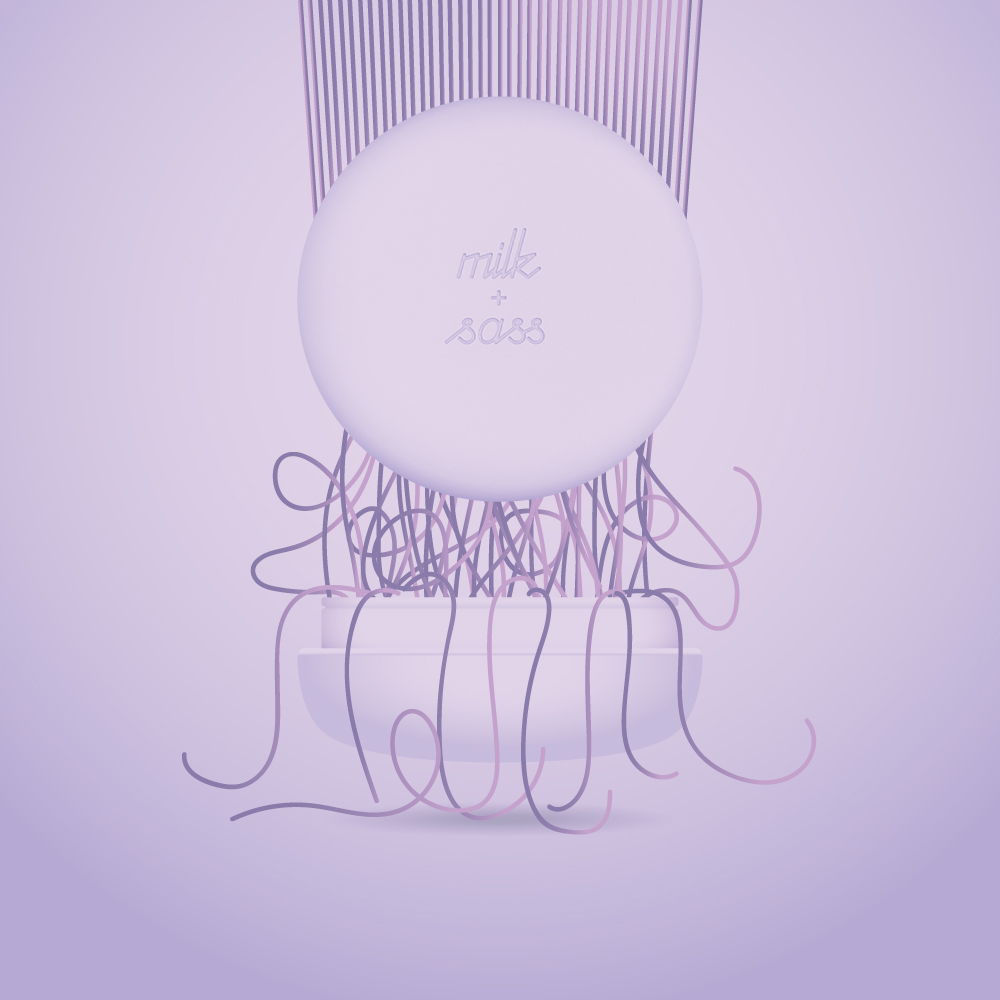 These delectable hair macarons currently come in seven different "flavors," so you can customize the style that's right for you. There's Raspberry, Black Licorice Framboise, Lavender, Gold, Lemon Pistachio, Mint Citron, and Rose Petal. Just like their baked muses, each contrasting color combination mimics the way these desserts look like little pastry sandwiches stuffed with gooey fillings.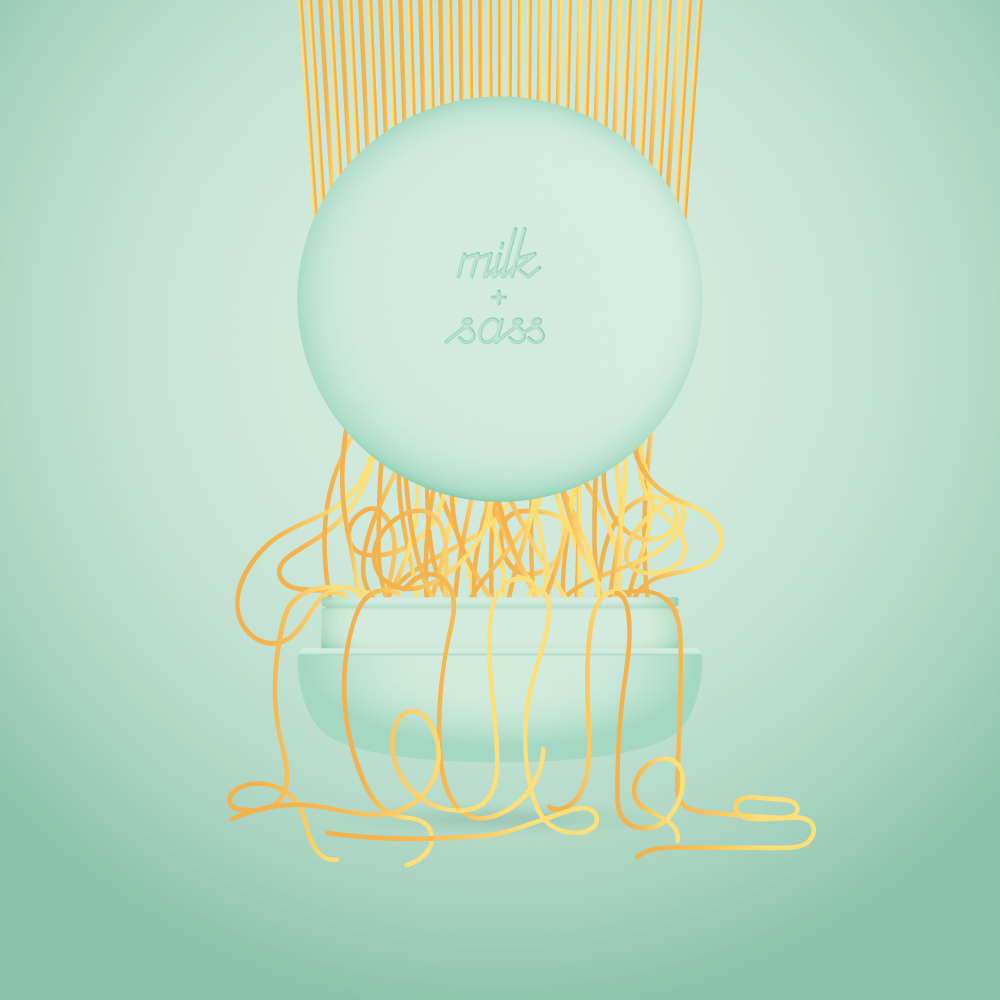 You can shop your favorite "flavor" of Milk + Sass Macaron for Hair brushes on the brand's website for $12.99 each now.
More new haircare products to try.
More innovative new beauty technologies.
Lead image courtesy of Milk + Sass; editorial artwork for Richard Magazine
—

Kristine Hope Kowalski