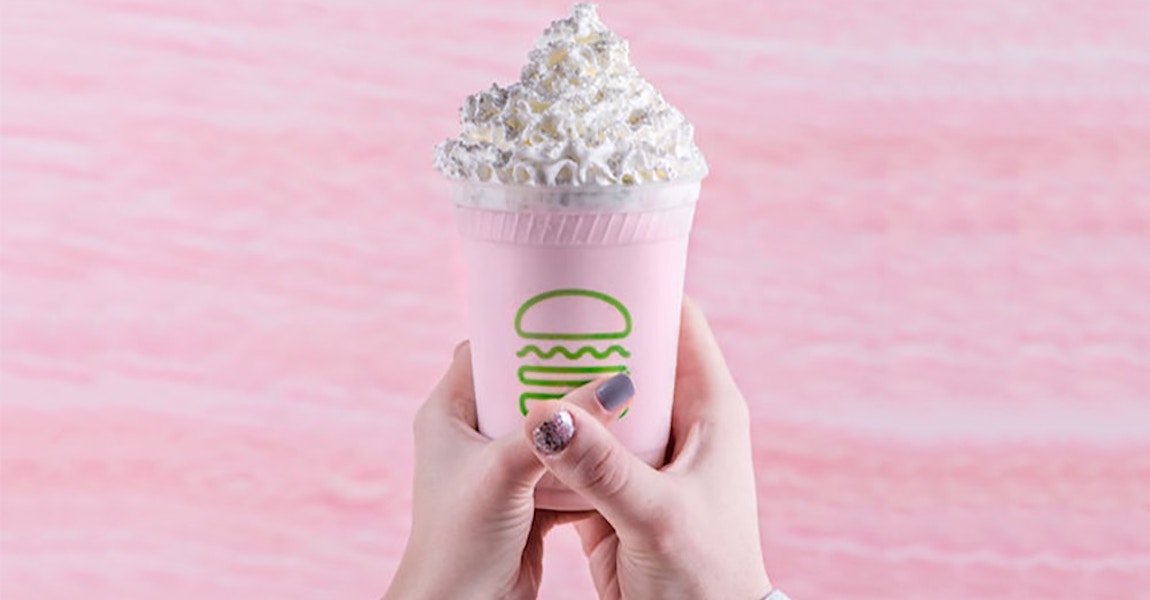 Shake Shack Debuts Glittery Pink Milkshake for Valentine's Day
When it comes to Valentine's Day, there are few things we love more than the festive sweet treats associated with the holiday. Chocolates, of course. But also all those heart-shaped cookies, gooey brownies, and candy conversation hearts galore! But just in time for V-Day 2018, the popular milkshake destination Shake Shack is debuting the "Love Shack," on their special seasonal menu.
The Love Shack is described as a "strawberry blonde" milkshake that is topped with yummy whipped cream and extra sparkly glitter sprinkles. We know what you're thinking: the trendy combination of pastel pink and silver sparkles is sure to stun on your Instagram! If the name rings a bell to you, that's because it's titled after the popular '80s song by the B-52s, who actually worked together with the fast food chain to dream up this drink.
Image Source: Shake Shack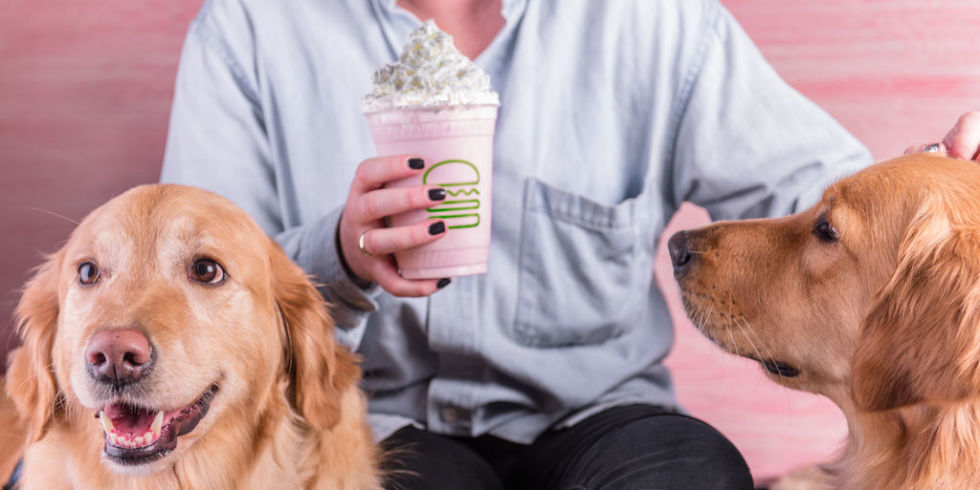 If you aren't already feeling the immense love for Shake Shack's delightful creation, hang on a second, because there's more.
This drink isn't just pretty: it also gives back to a worthy charity! For each $6 Love Shack drink sold this season, Shake Shack will actually donate $2 back to Canine Companions for Independence. This is a nonprofit organization that trains puppies to become support and assistance dogs for people with disabilities – free of charge. How incredible is this idea?
The Love Shack is a super limited edition menu addition that will be available at a limited number of United States Shake Shack locations in New York City, Los Angeles, and Atlanta.
You can try to pick yours up for $6 each from February 9 to February 18, 2018. Make sure to snap a photo for the 'gram if you are one of the lucky ones to try it out!
More Instagram-worthy snacks. More holiday drink ideas. More new releases for Valentine's Day 2018.