Representing hope shining a light on the strife that is overshadowing our world, Little Amal makes her way to New York with a talented ensemble to welcome her. Spreading her salubrious presence amongst the worldly tourists and the enlivened New York natives at JFK (John F. Kennedy) Airport, Little Amal emerged from the terminal to greet her welcoming party.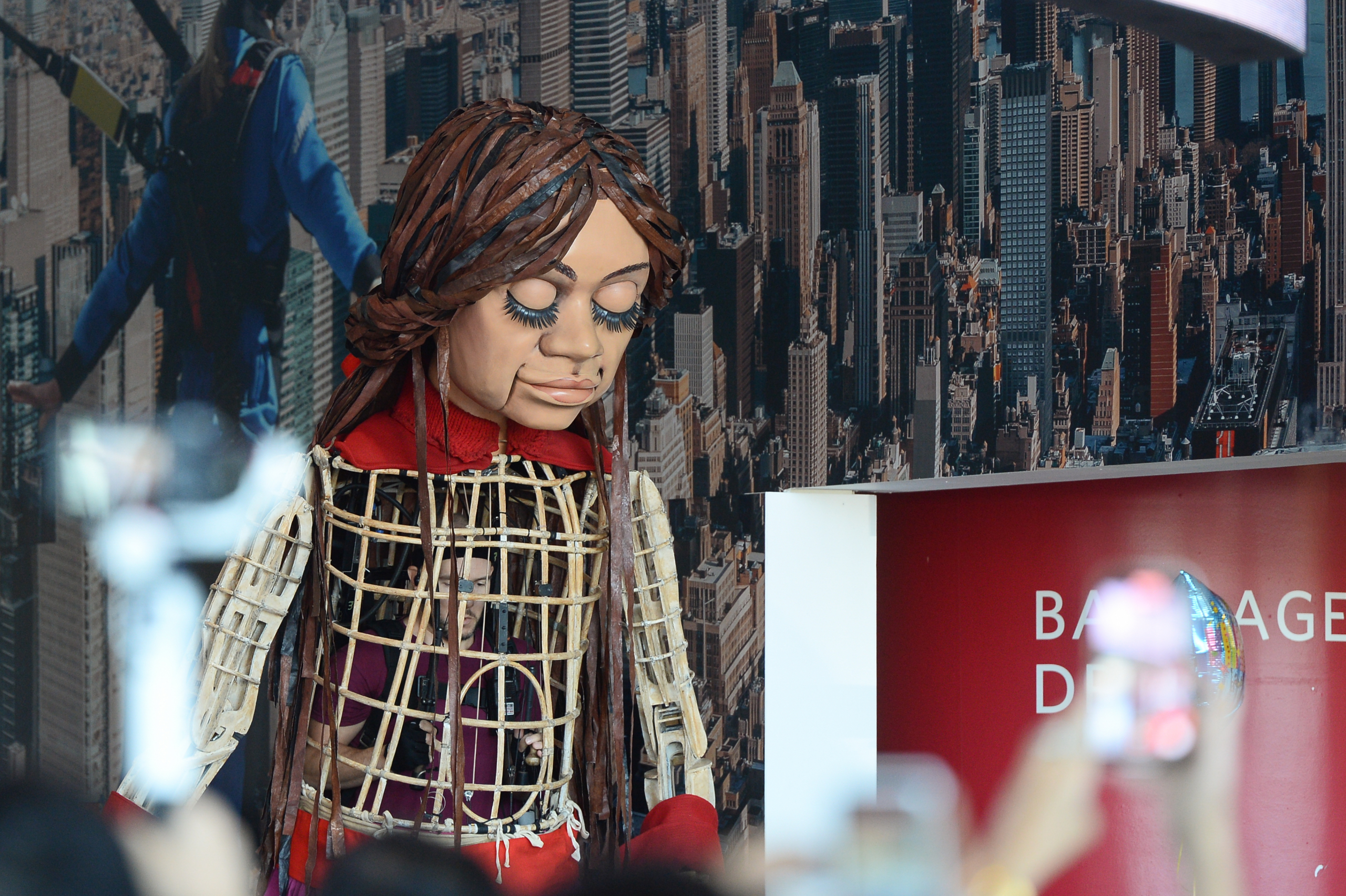 Little Amal & 'The Moment I Land'
Dubbed "The Moment I land", Little Amal slowly veered into a crowd of hosts and guests from all facets of life. A serenading provided by a children's chorus and a music composition from the Metropolitan Opera echoed along the halls as Little Amal humbly bowed to her spectators.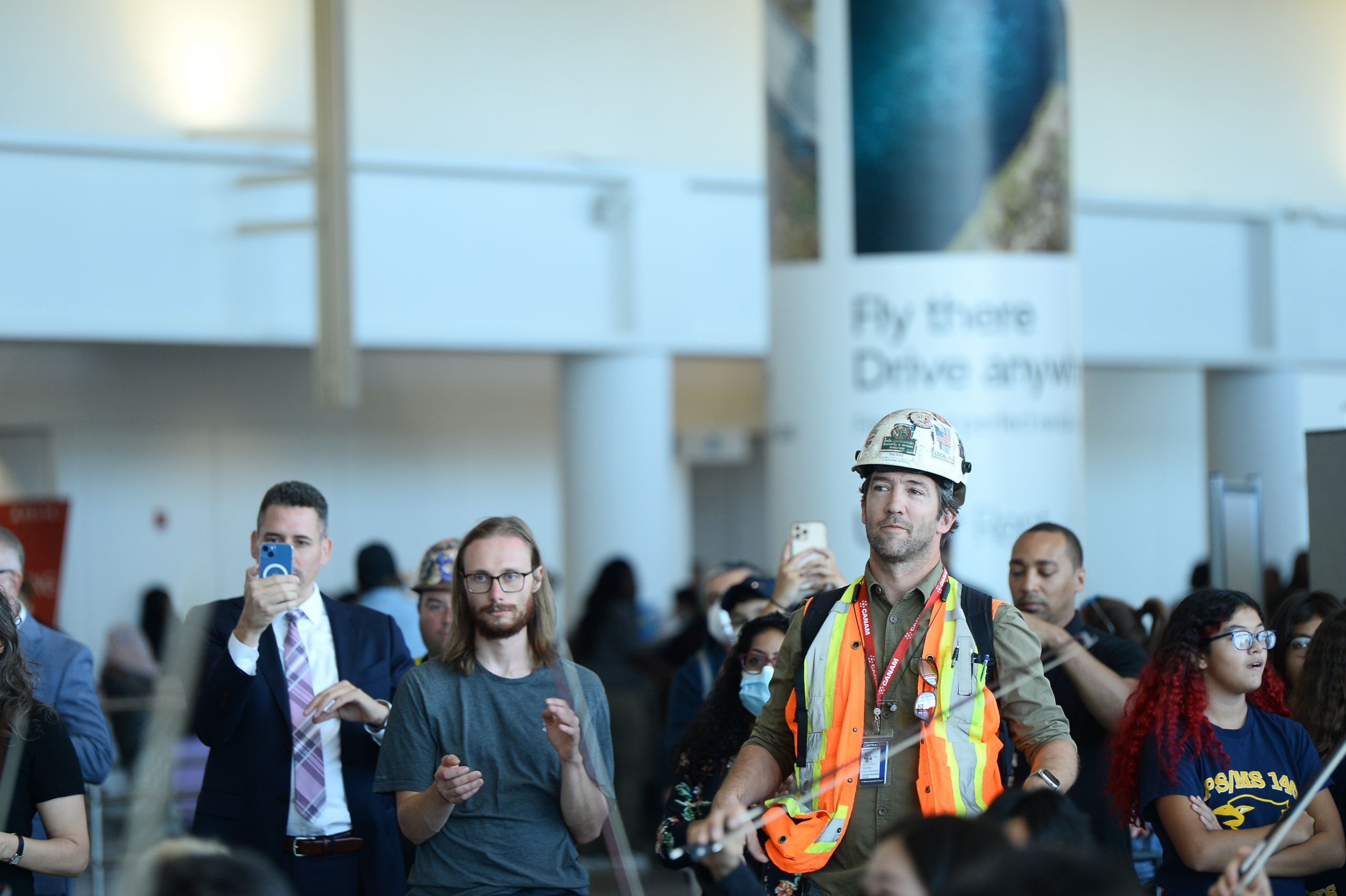 As she approached with a timorous gait, a young girl with a sunflower yellow shirt took Little Amal by the hand, bravely guiding the timidly shy Amal through a sea of captivated onlookers. Like all lonely children that travel halfway through the world, the 10-year-old Syrian refugee puppet strolled her colossal green suitcase wholesomely ornamented with an innocuous collage of rainbow and sun stickers.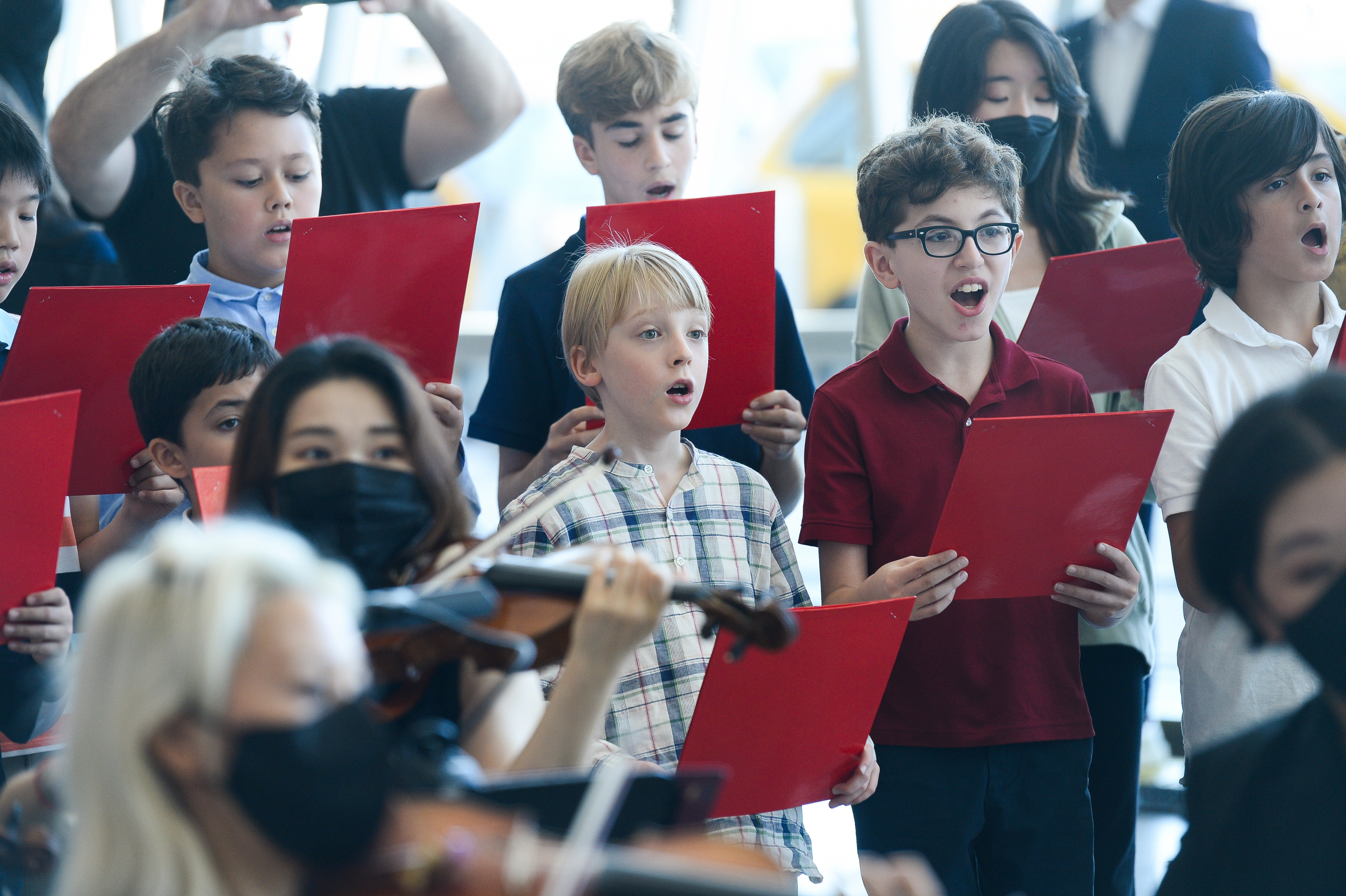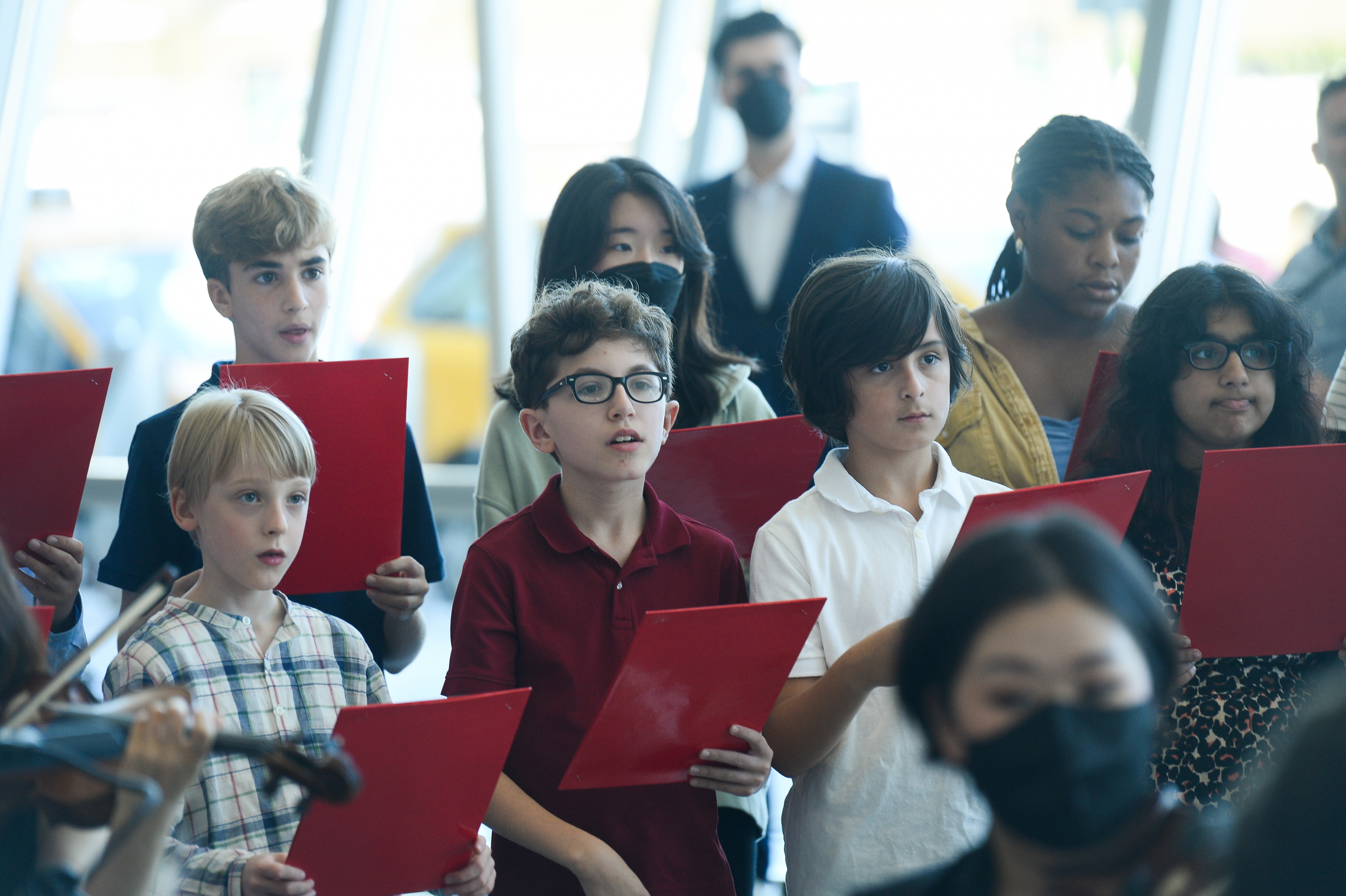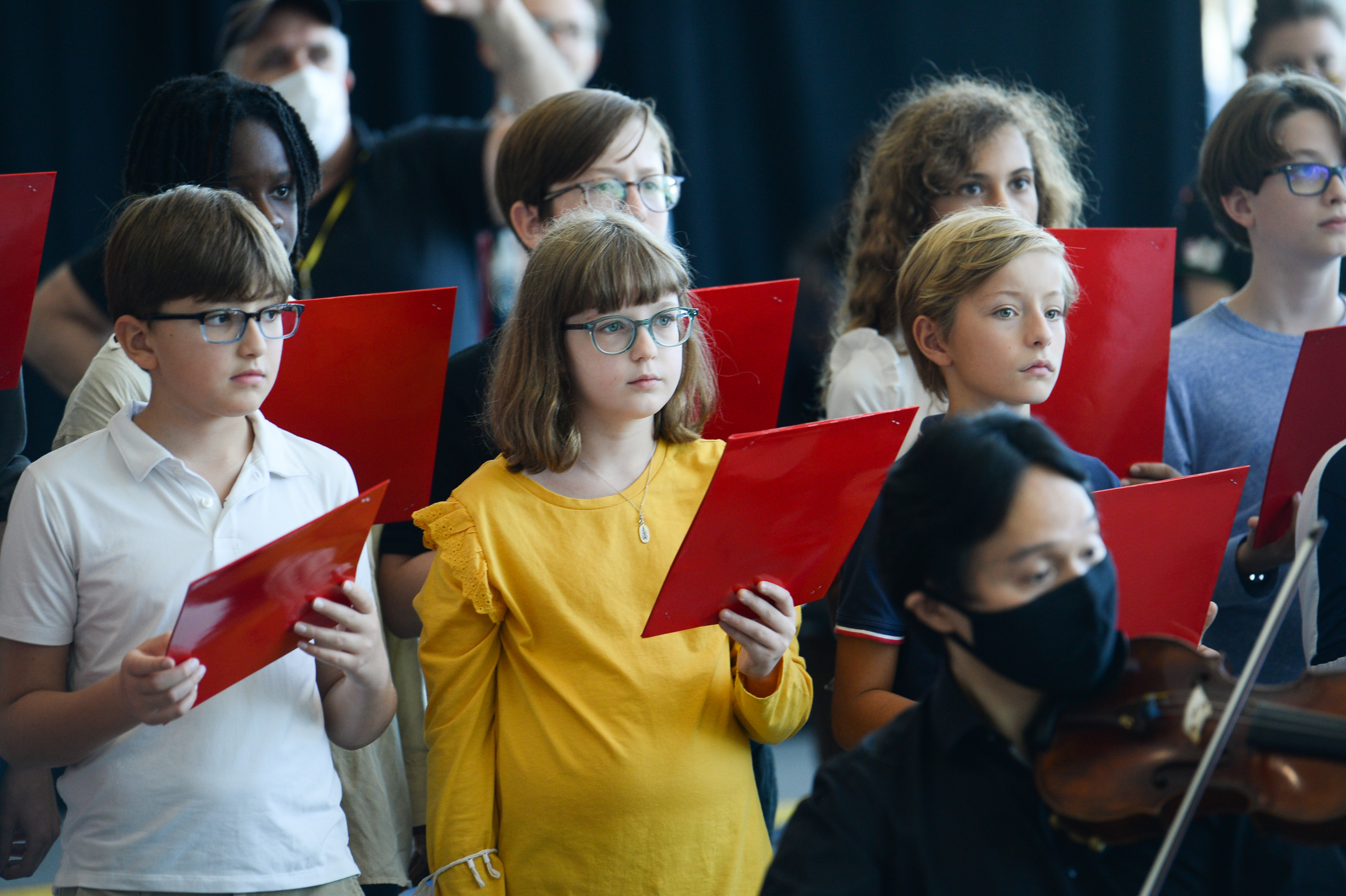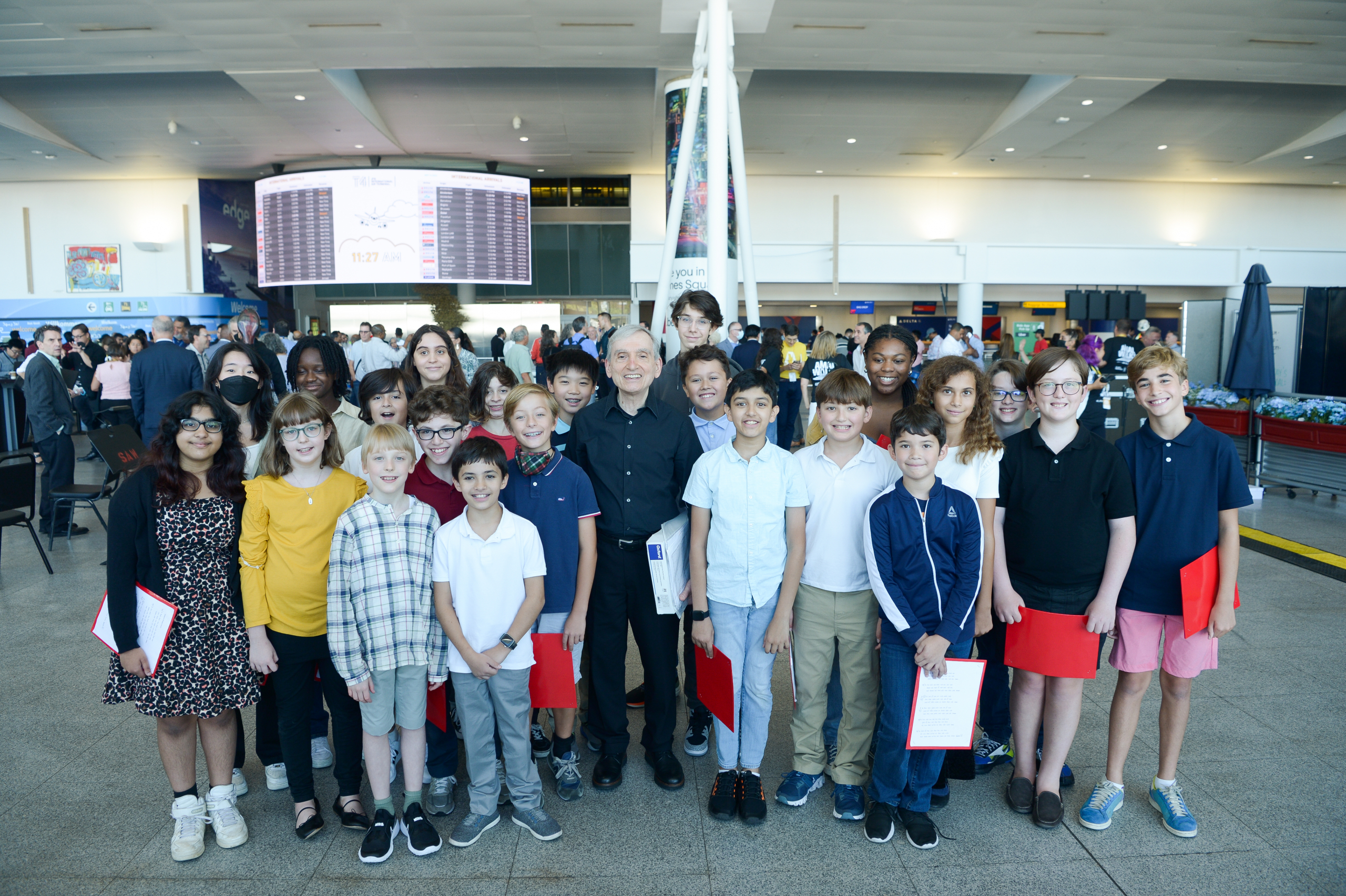 With a final chorus from Philip Glass's opera, directed by Bartlett Sher and arranged by Nico Muhly, Yannick Nézet-Séguin conducted 'Satyagraha', an inspiration derived from Gandhi's adolescence, loosely translated to "resistance". Little Amal exited the airport and touched the airport window to make a final expression of gratitude and to say farewell to all the children and sanguine adults who awaited her arrival.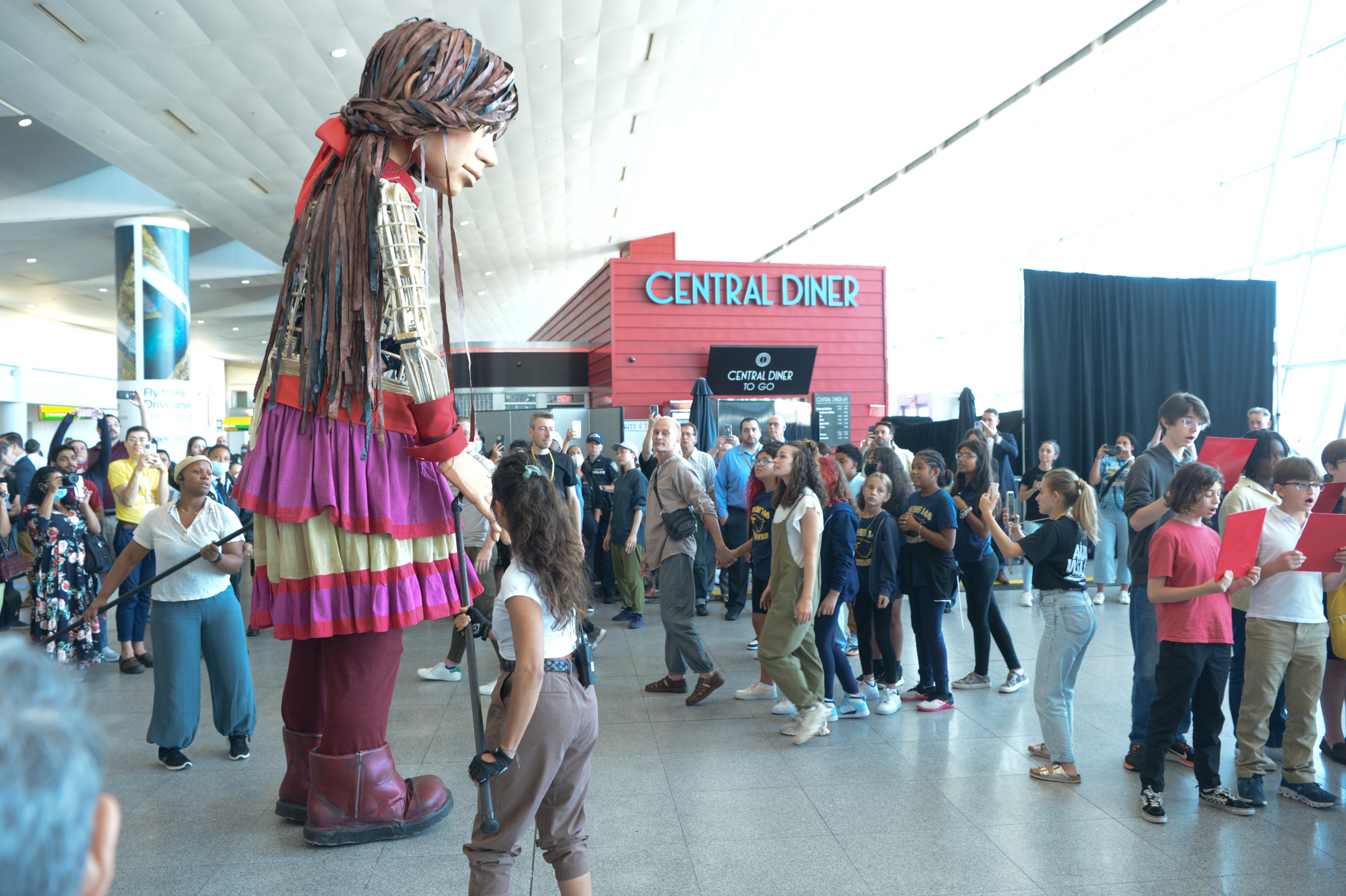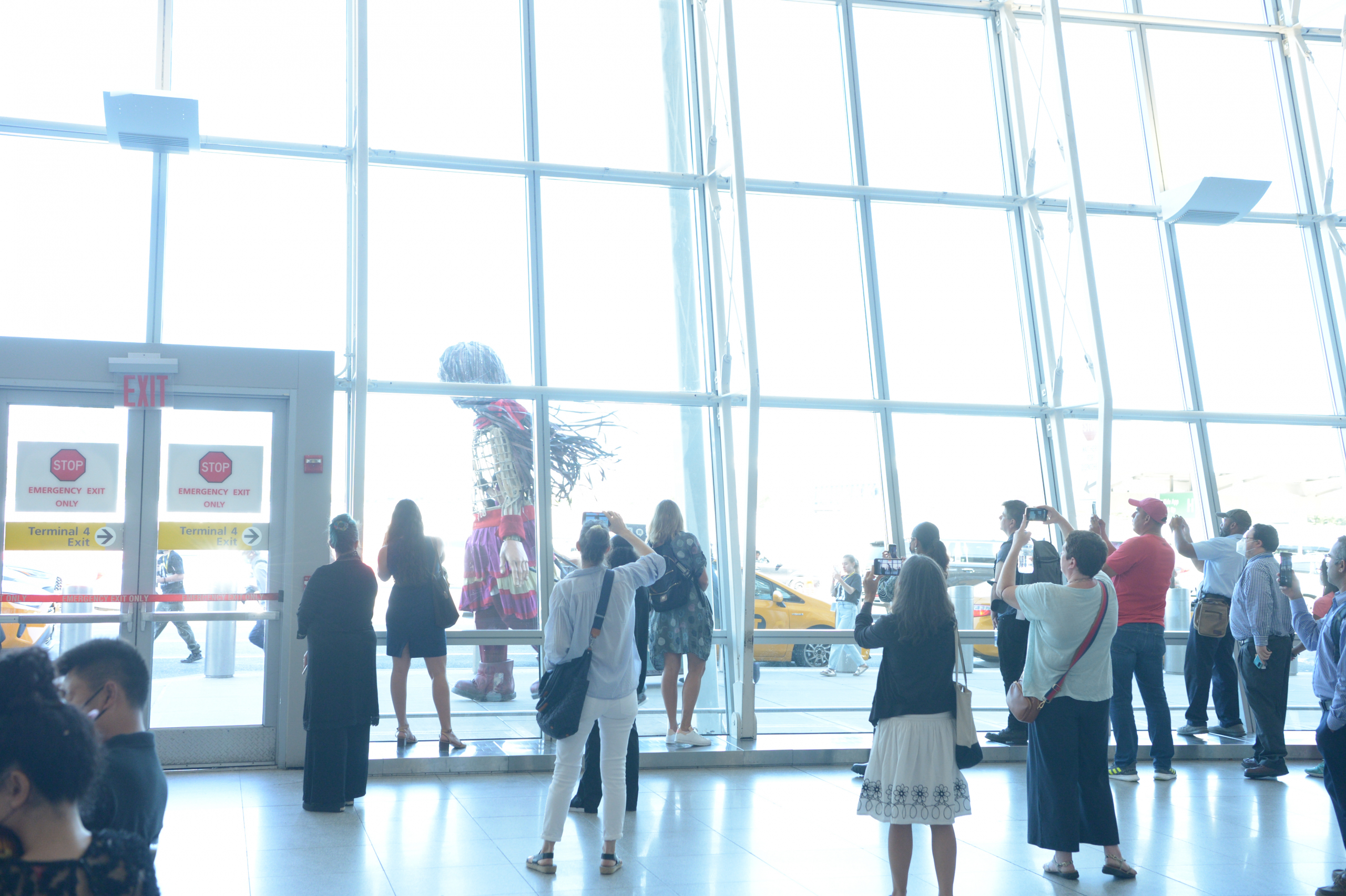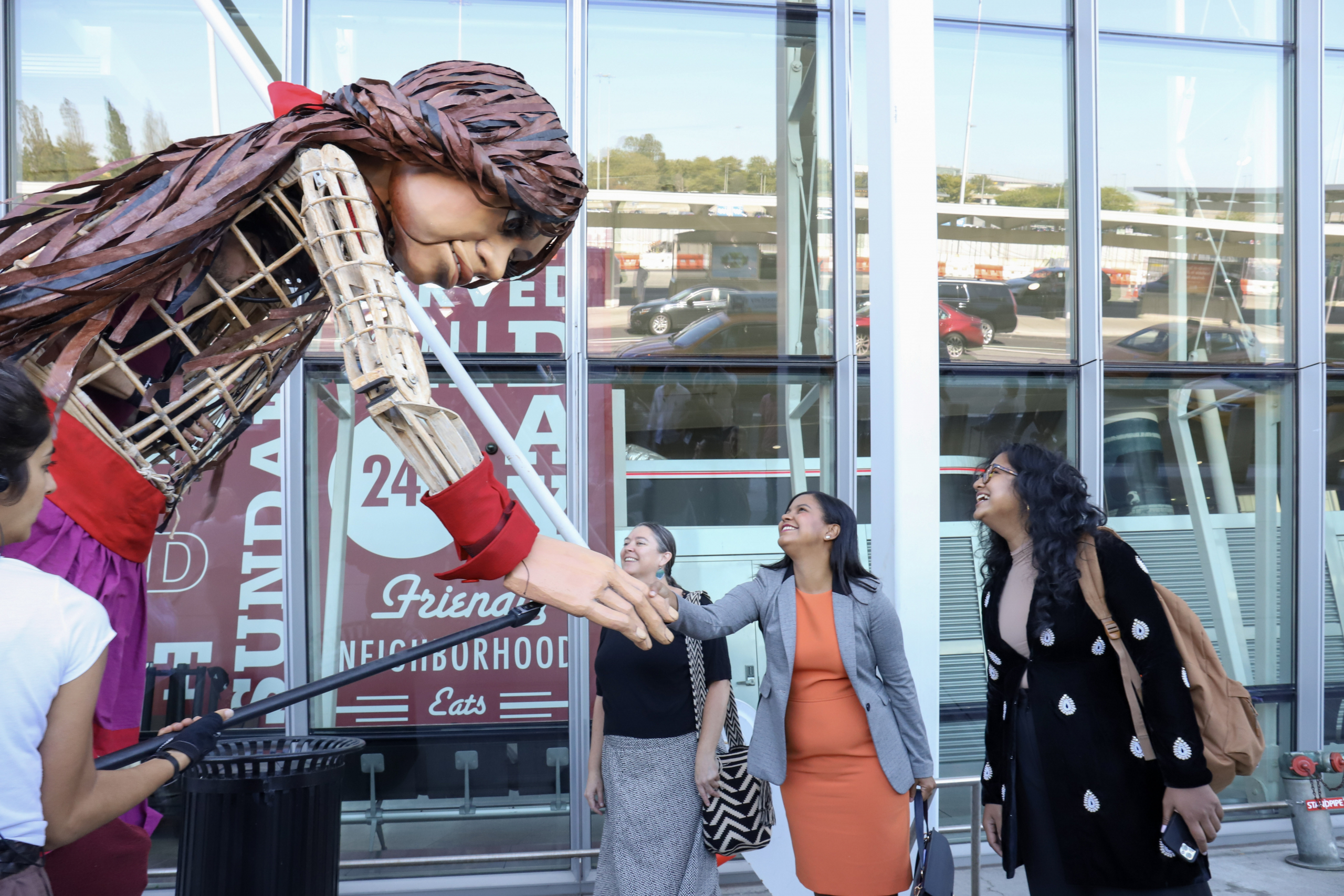 What Little Amal Represents In A Time Of Turmoil
A symbol illustrating the portrayal of children fleeing from war, violence, and persecution, Amal translates to 'hope' in the Arabic language.
Trekking across Europe and meeting with Ukrainian refugee children in Poland, Little Amal provided a semblance of optimism from the blight that the people are experiencing. Now, during a period of bloodshed and war, Amal might just be the beacon for those who have recently suffered.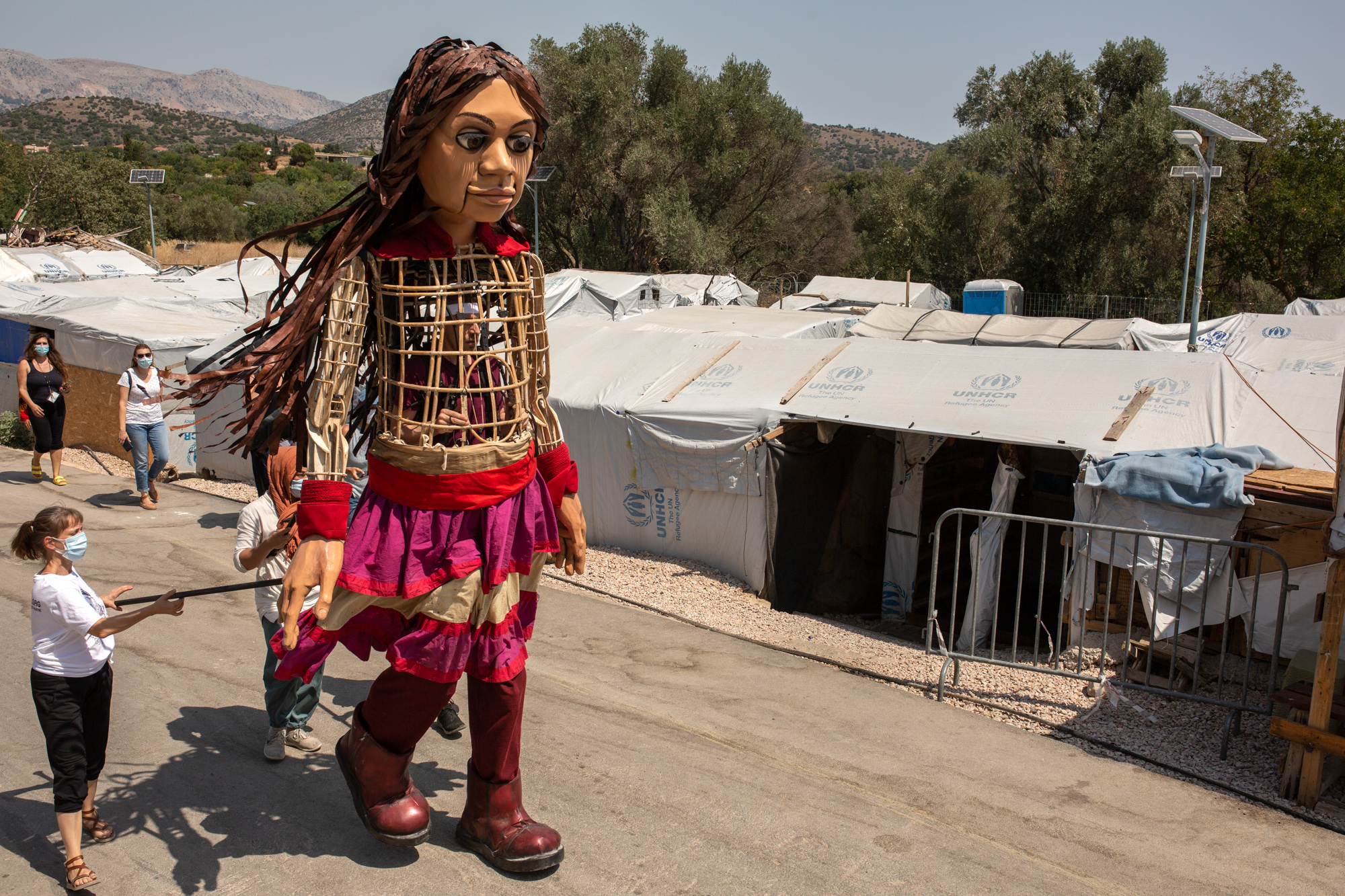 Built upon an era of friction, Little Amal was constructed with a core message to celebrate acceptance of human migration and cultural diversity. In collaboration with the South African Handspring Puppet Company, British production companies The Walk Productions and Good Chance created Little Amal in 2021 in response to the Syrian Civil War that started in 2011.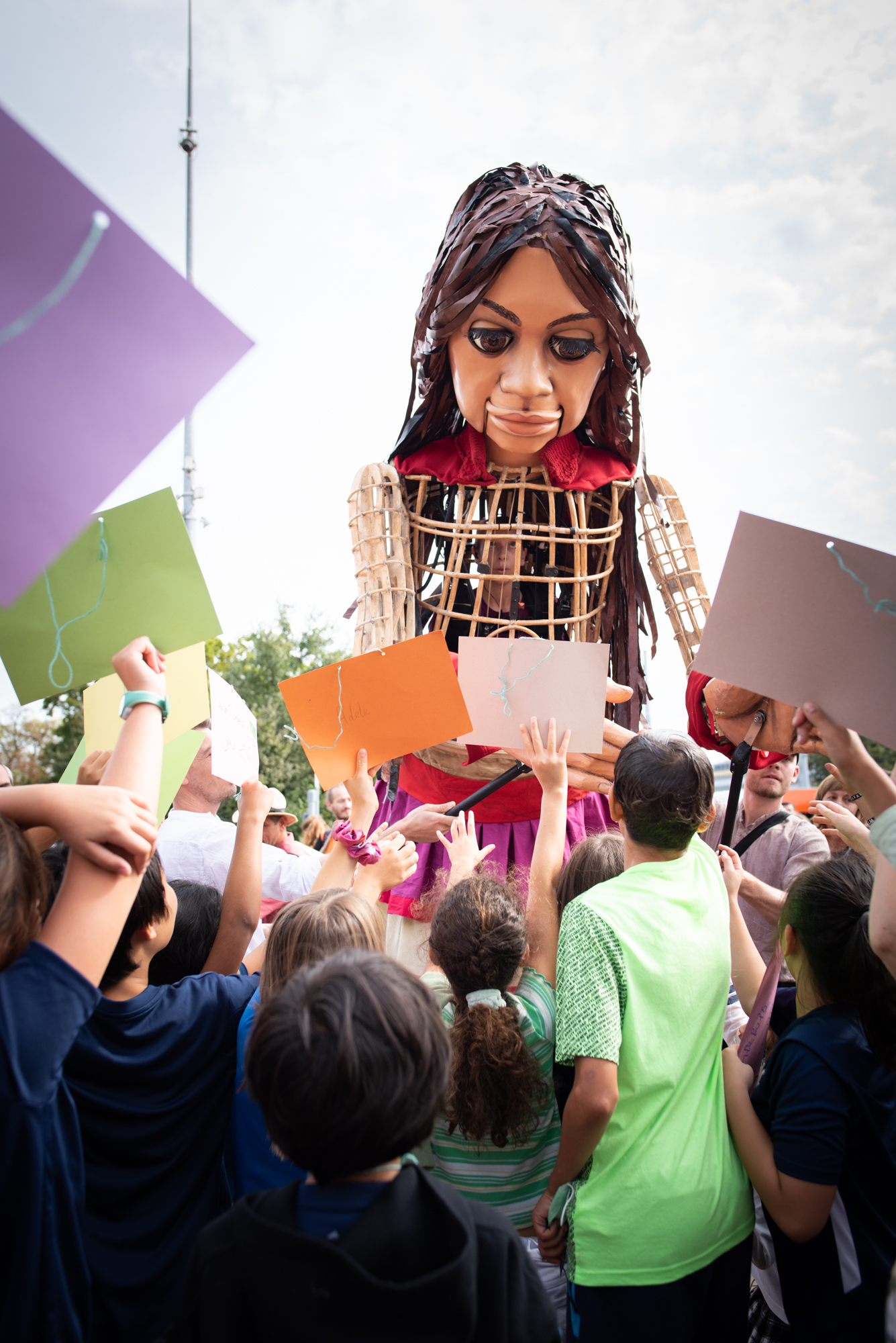 As a result of increasing violence, countless Syrian refugees were forced to leave the country and by the end of 2019, the number of displaced persons accounted for more than 13 million Syrians.
Operated by at least three puppeteers, two to move the hands, and one to move Amal from the puppet's interior, the project, called the Walk, began as a performance piece from the Syria-Turkey border to the United Kingdom.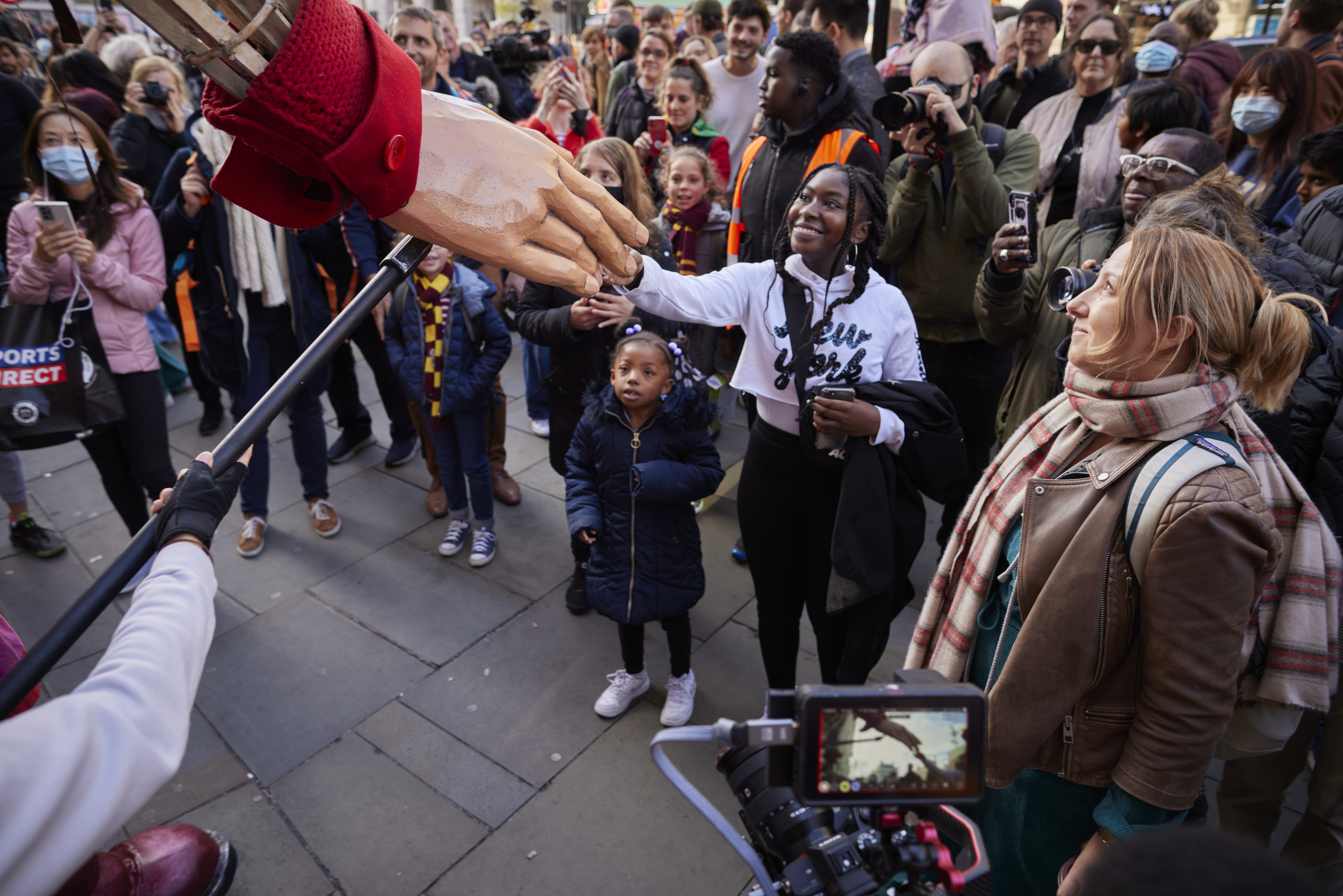 Although New York was a place for positive responses, Little Amal was met with mixed reception in certain areas, which led a racist rhetoric with uncouth, almost black-hearted feedback.
Little Amal faced backlash from denizens that disagreed with migrating refugees to their respective home countries, yet she continued to move forward with her journey, coming to the Big Apple to remind its people that there are countless innocent lives that require assistance.
The Generational Icons Of Classical Music
"The Moment I Land" consisted of four leading figureheads of modern classical music. Renowned as a once-in-a-lifetime icon for the American classical music genre, Philip Glass is recognized for composing 28 operas throughout his career, four of these compositions had previously been presented at the Met.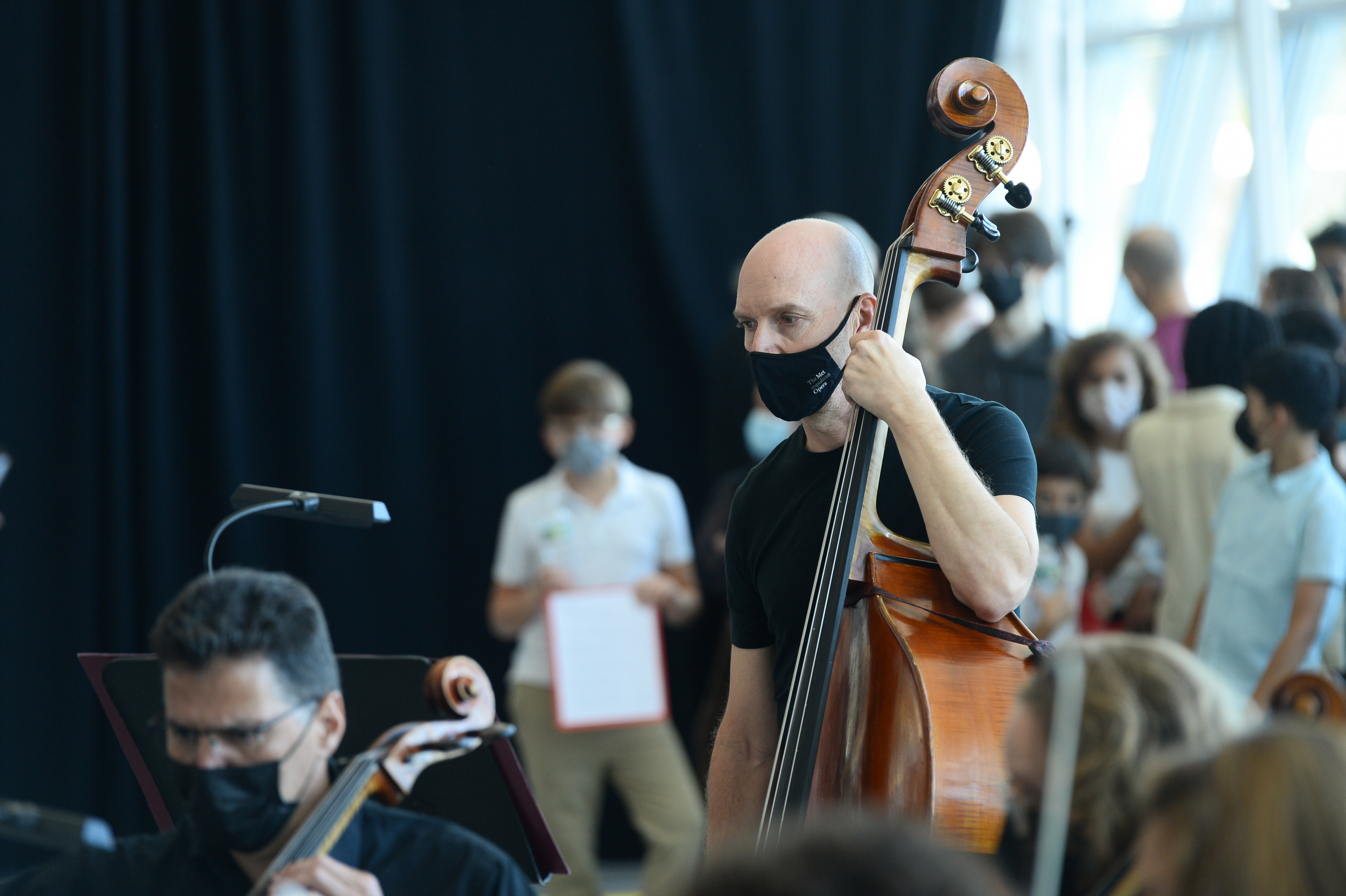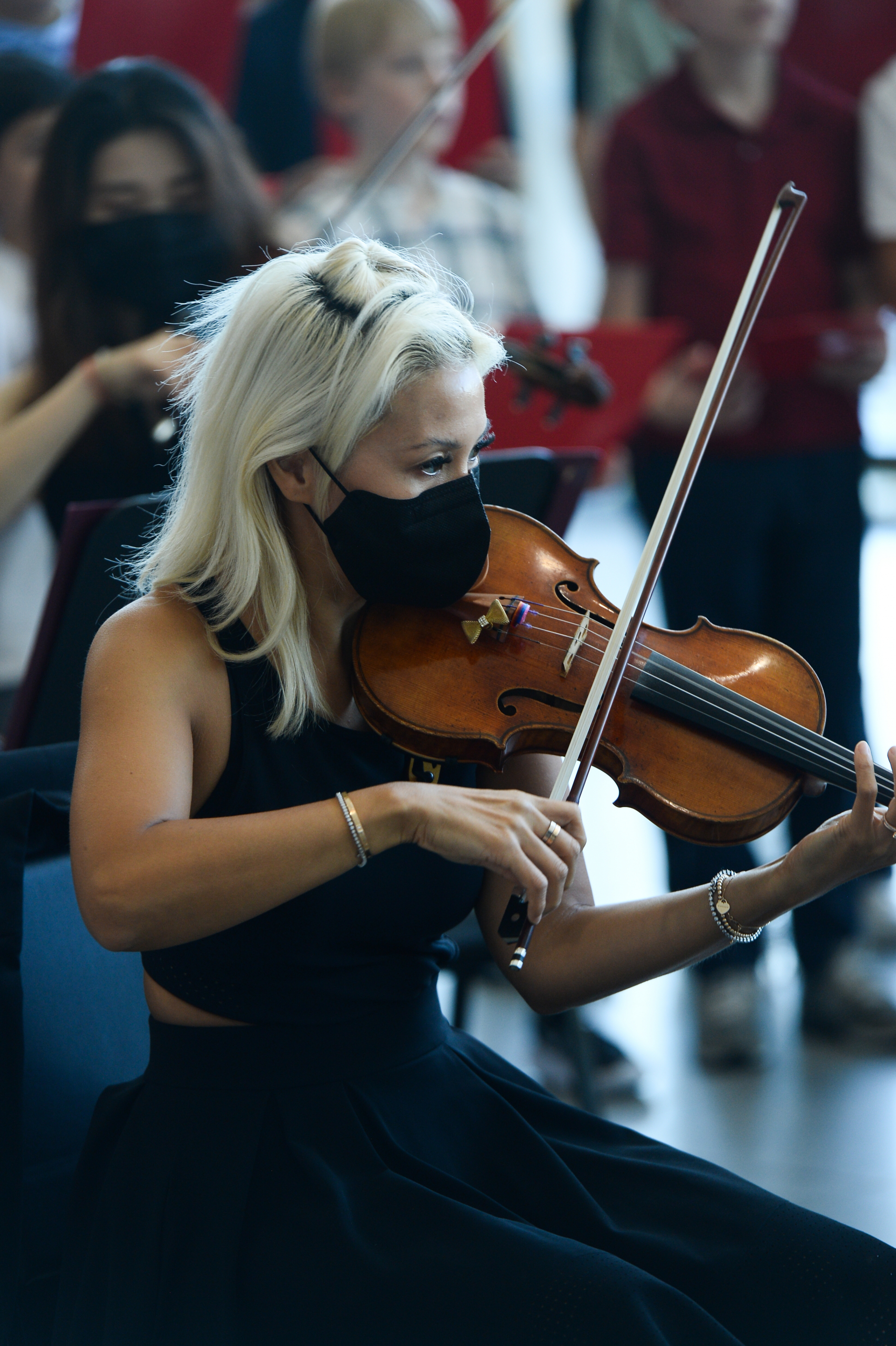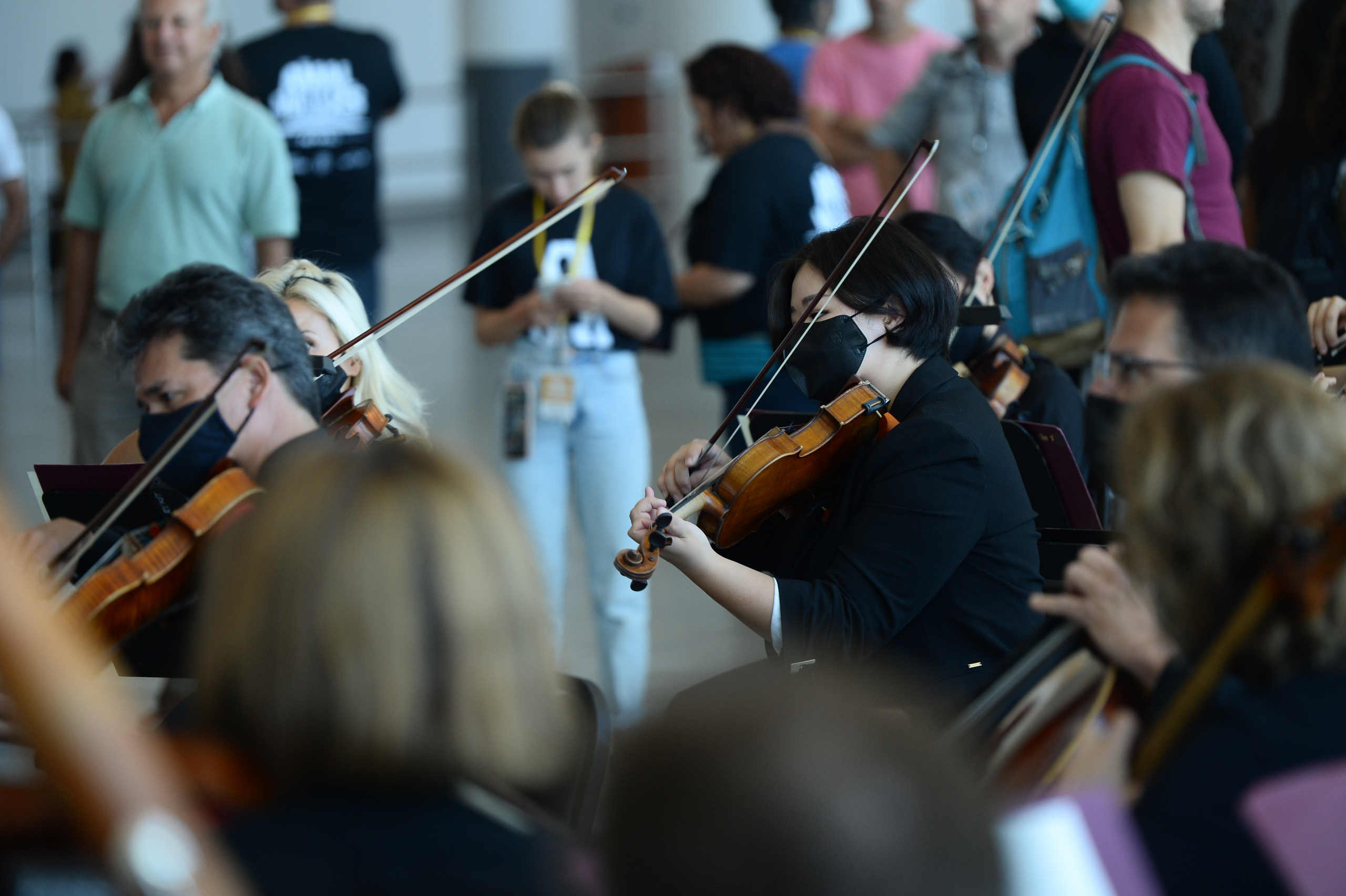 Making his debut in 2009 with a new production of Carmen, Canadian-born conductor and pianist Yannick Nézet-Séguin became the Metropolitan Opera's Jeanette Lerman-Neubauer Music Director at the start of the 2018–2019 season.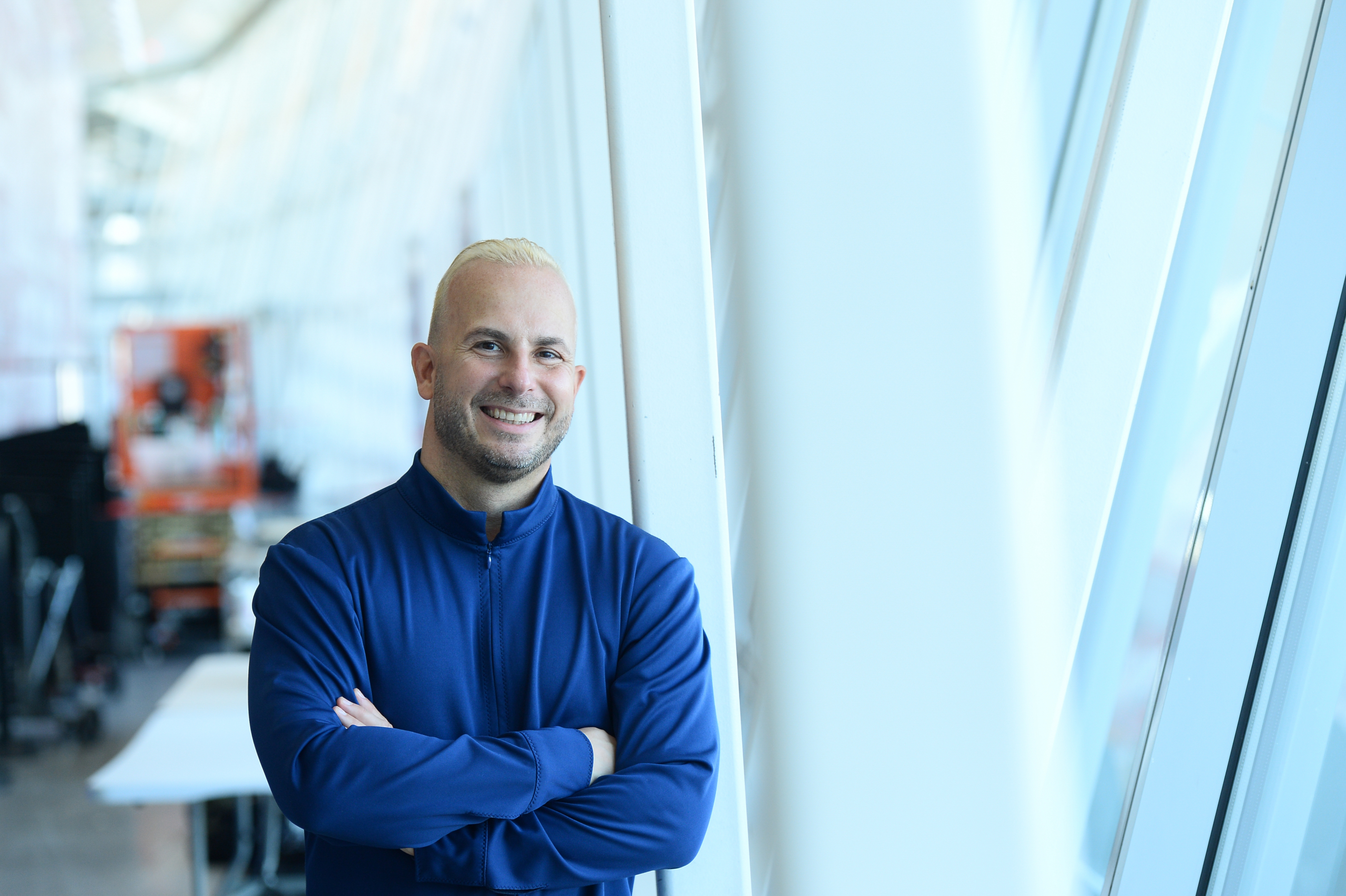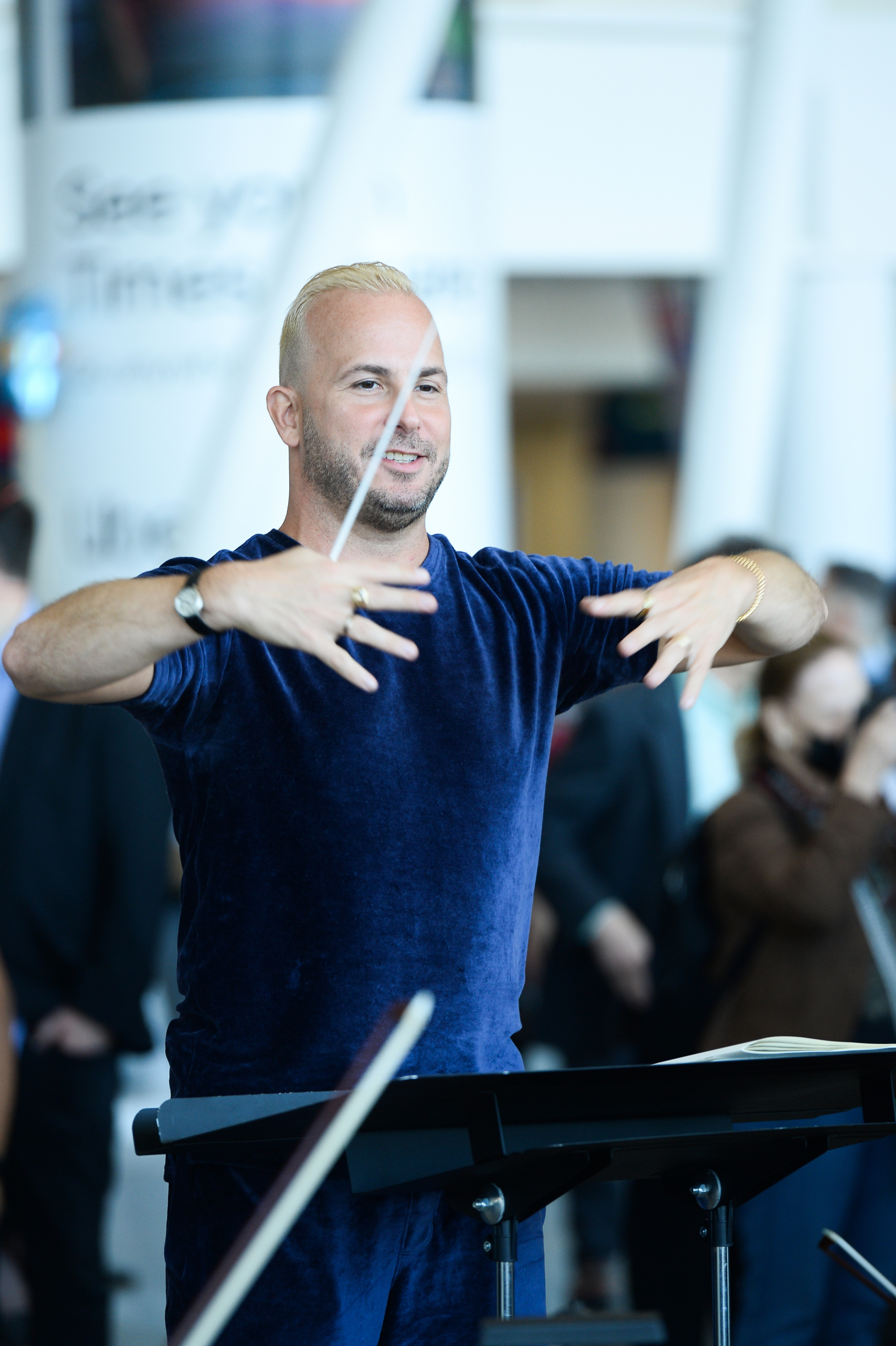 Winning a Tony Award for Best Direction of a Musical for South Pacific and receiving Tony nominations for his work on To Kill a Mockingbird and numerous other commendations, Director Bartlett Sher has created eight productions for the Met.
Nico Muhly has had a long-standing career for his work with the stage, chamber music and sacred music. Functioning as an American composer who writes orchestral music, he's received commissions from the Met, Carnegie Hall, the Los Angeles Philharmonic, the Australian Chamber Orchestra, the Tallis Scholars, and King's College, Cambridge, among others.
Continuing The Walk project throughout the five boroughs, Little Amal will be staying in New York until October 2nd. Beginning her performance in Queens, Little Amal worked with playwright and Artistic Director of The Walk Productions, Amir Nizar Zuabi, and Creative Producer of Little Amal Walks NYC, Yazmany Arboleda.