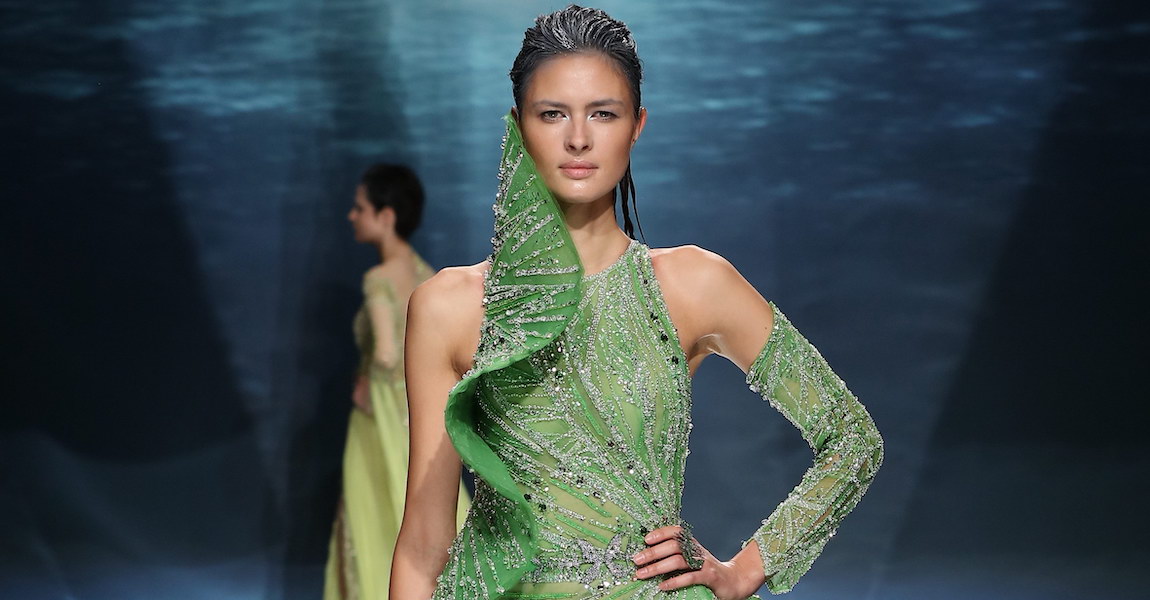 Ziad Nakad Presents Spring/Summer 2020 Collection at Couture Paris Fashion Week
The Ziad Nakad Spring/Summer 2020 collection, titled "Atlantis," made its grand debut on the Couture Paris Fashion Week runways. Each sparkling and breathtaking gown in the SS20 range exhibits a fierce, warrior-inspired power alongside soft and fluid waterlike movement – perfectly shown during an under the sea-themed catwalk presentation in France.
"The idea of Atlantis — the 'lost' island subcontinent often idealized as an advanced, utopian society holding wisdom that could bring world peace — has captivated dreamers, occultists and New Agers for generations," the brand shared in its runway show notes. "Ziad Nakad imagines, for his Spring Summer 2020 Couture collection, the Modern Day Warrior Princesse."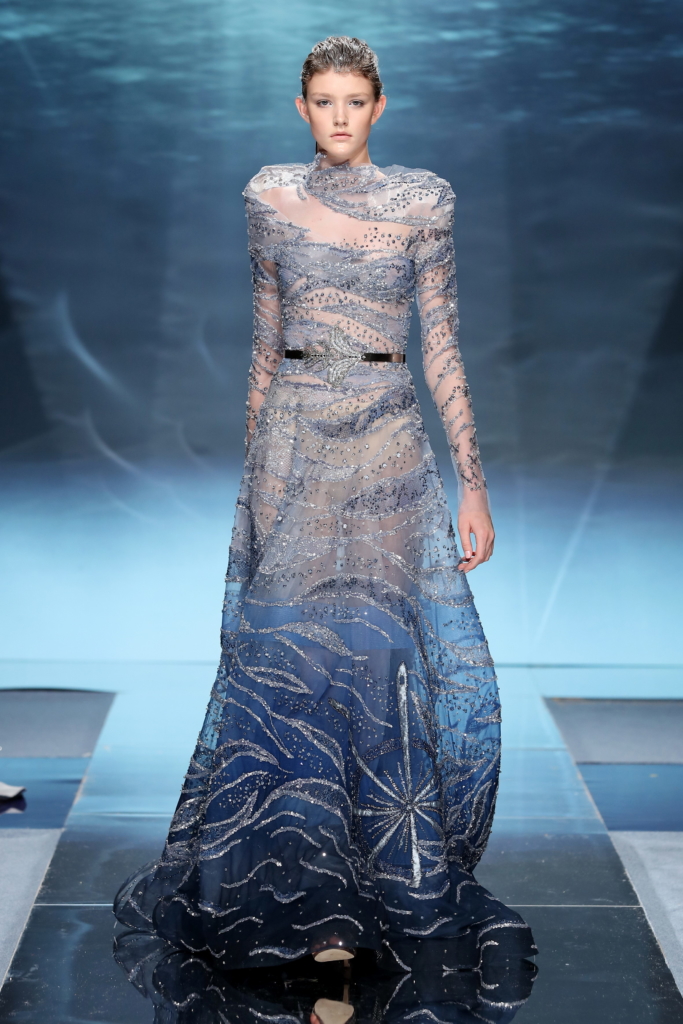 "The celebration of fierceness, softness, determination, ingenuity and compassion that makes up the Modern Day Warrior Princess is electric and eclectic: tulle, silk and taffeta mixed with organza and chiffon emphasize the mermaid silhouettes," Ziad Nakad shared. "The Modern Day Warrior Princesses have been able to play to the strength of being female, to celebrate their femininity, not to shy away from it or downplay it: crystals, beads, feathers, all handmade details, are underlining all shades of blue, water green, sun yellow, peach and gold. A hymn to sensuality, as fluid as the sea and as bright as the sun."
Click through the gallery below to view runway photos from the Ziad Nakad Spring/Summer 2020 collection presentation at Couture Paris Fashion Week.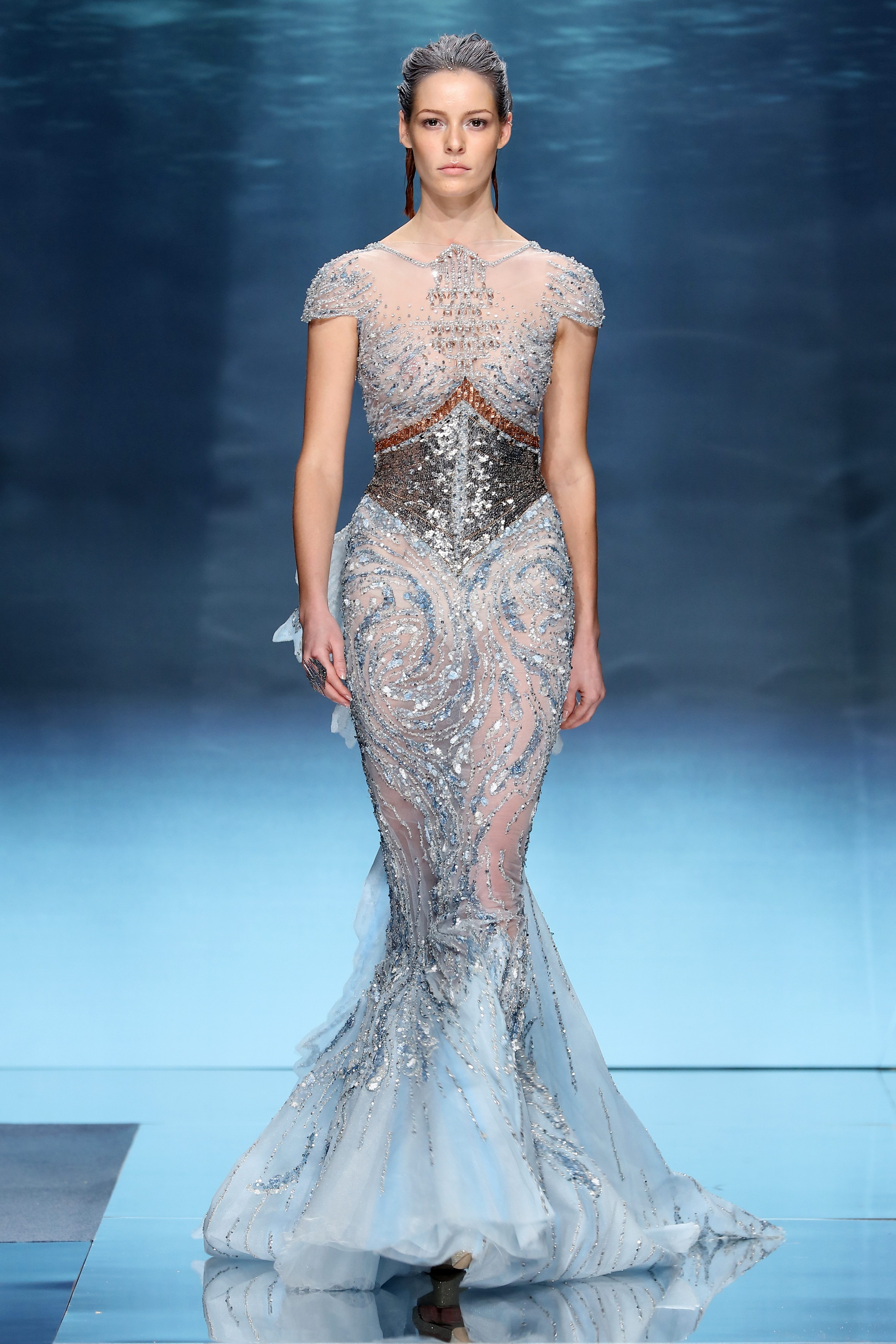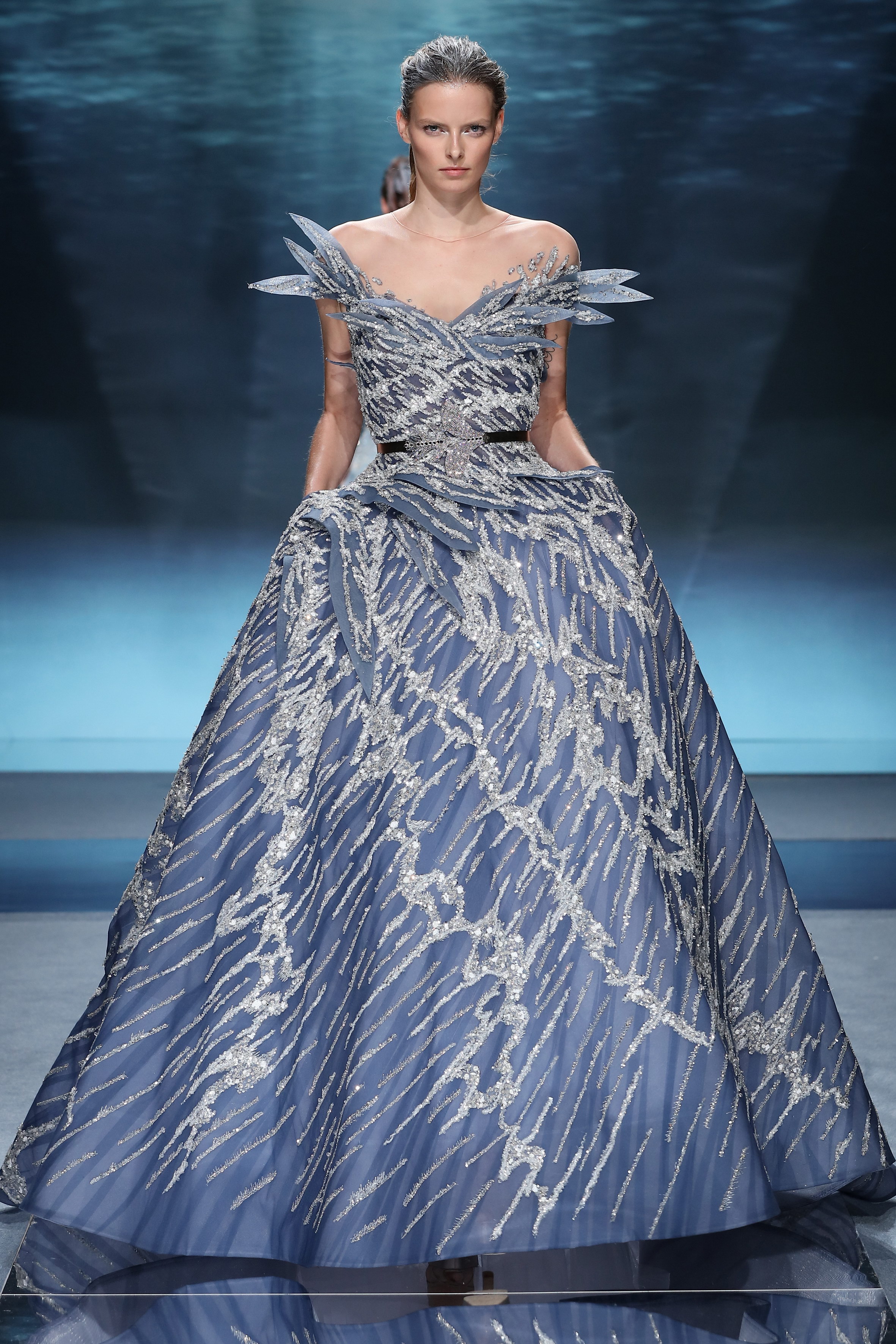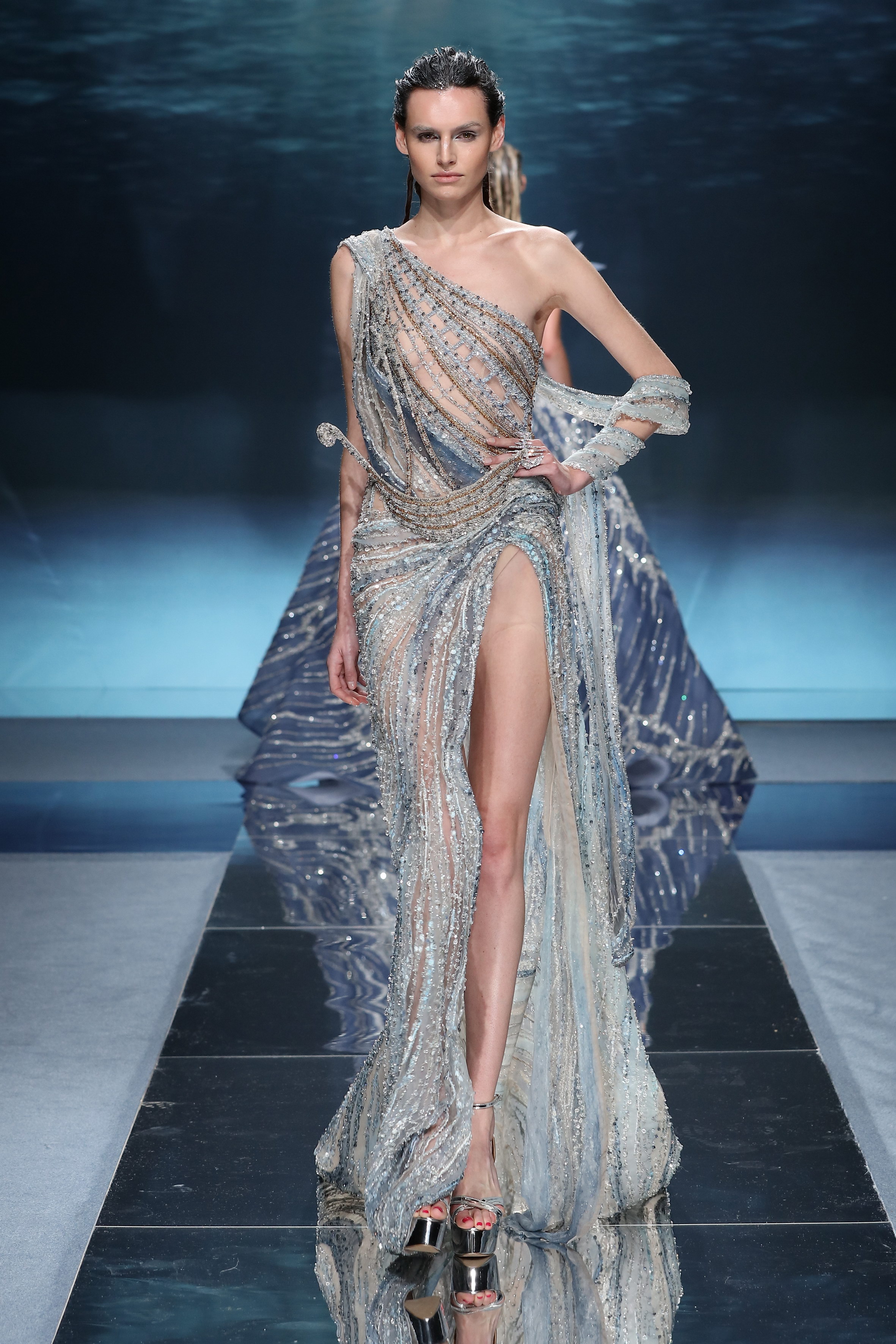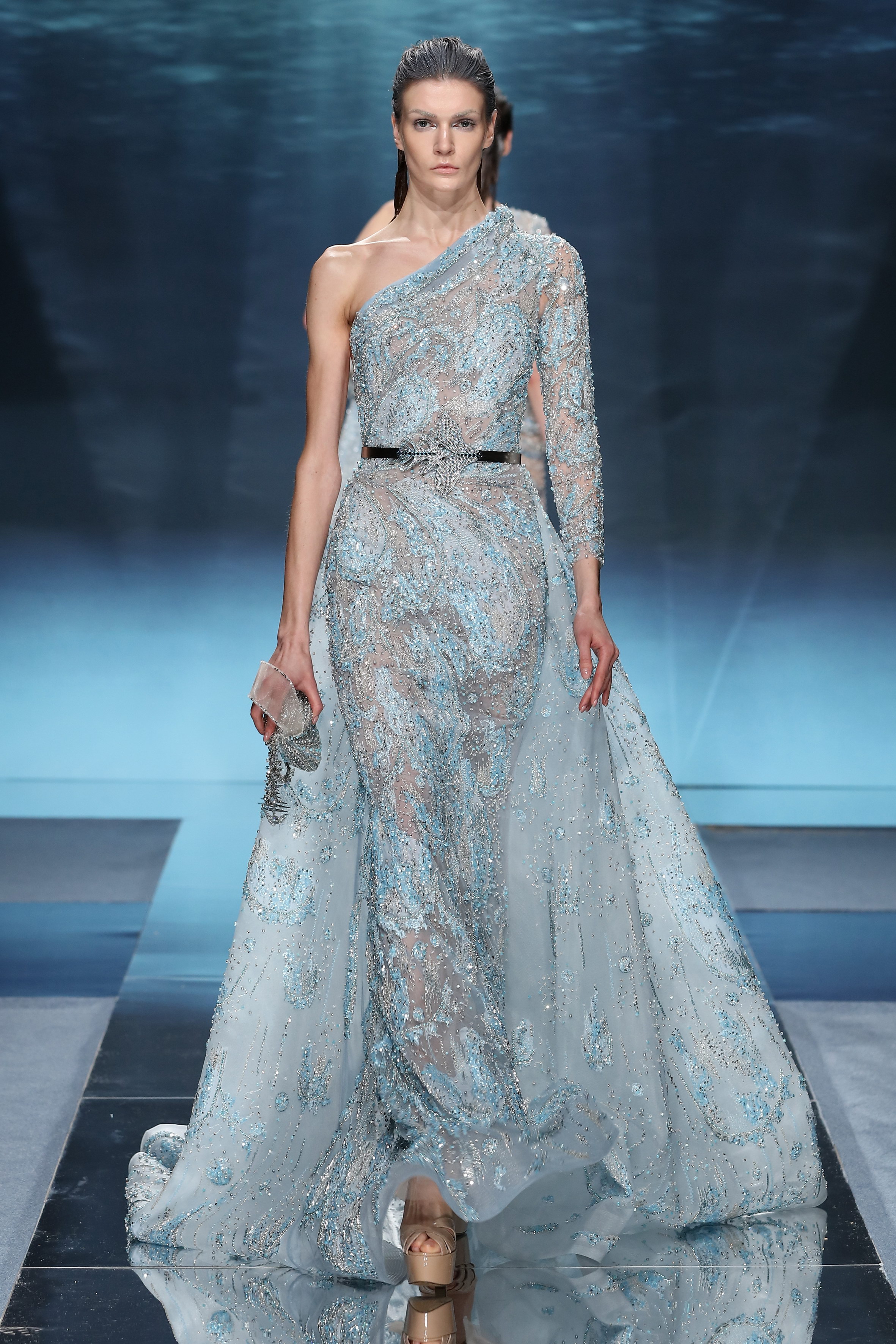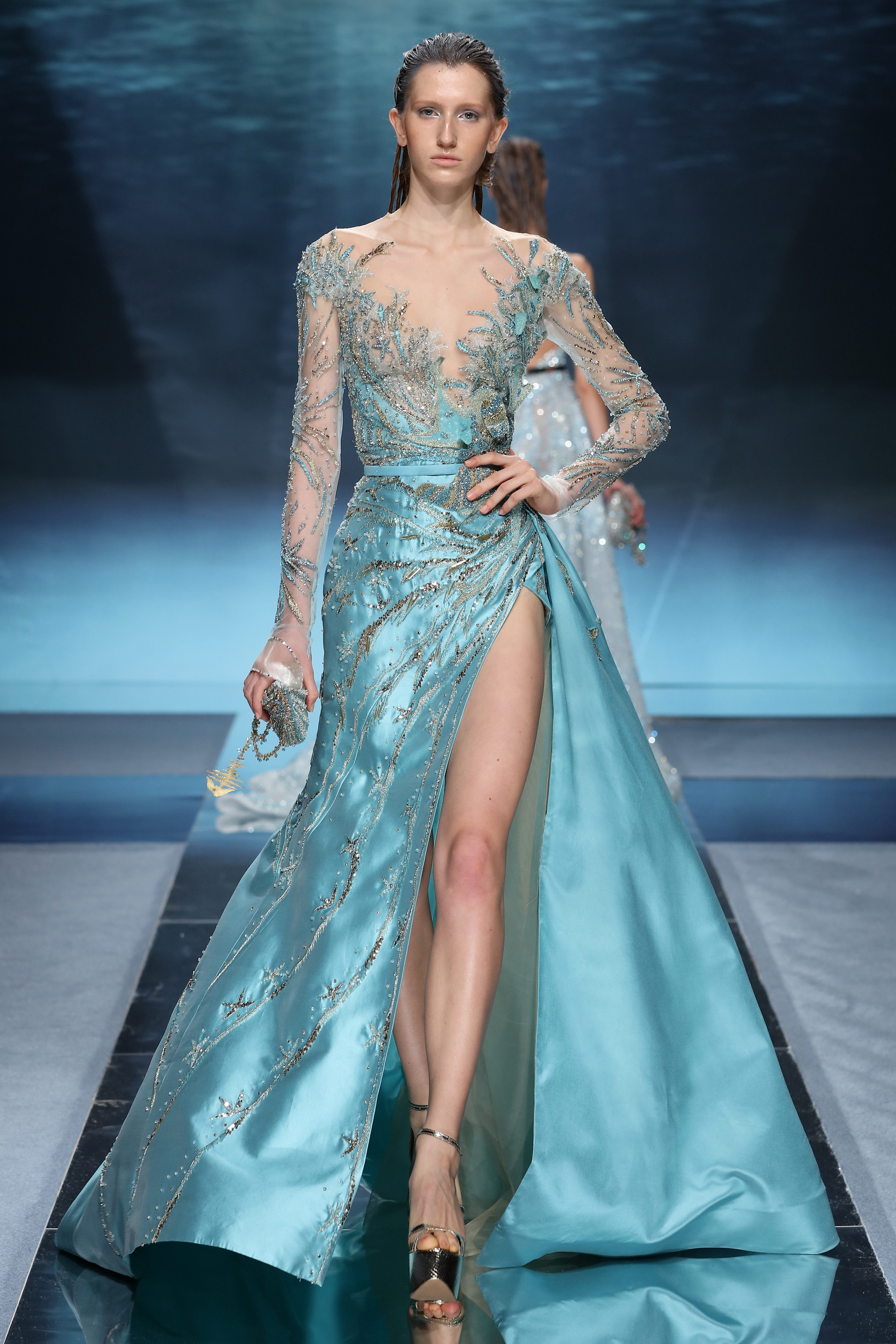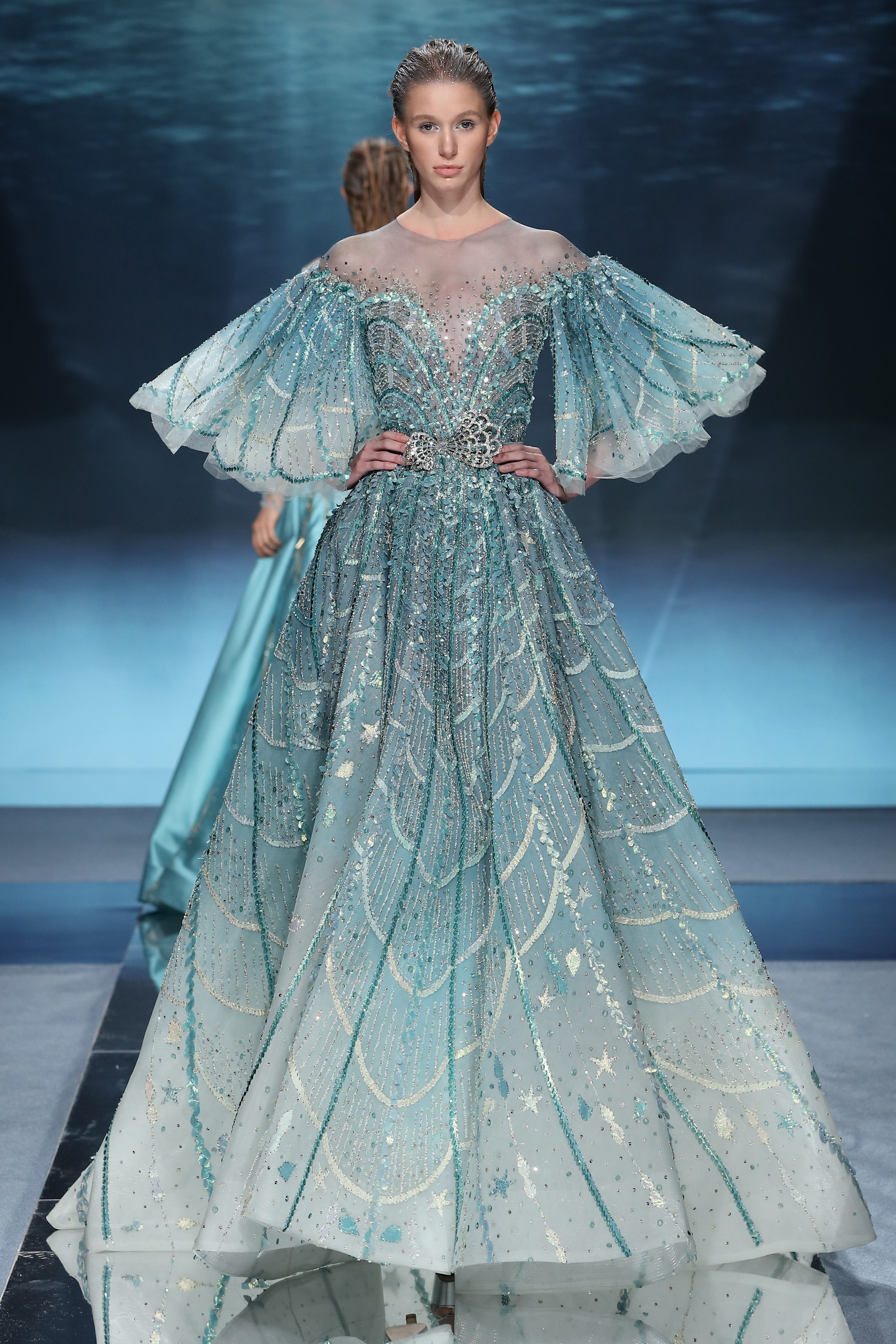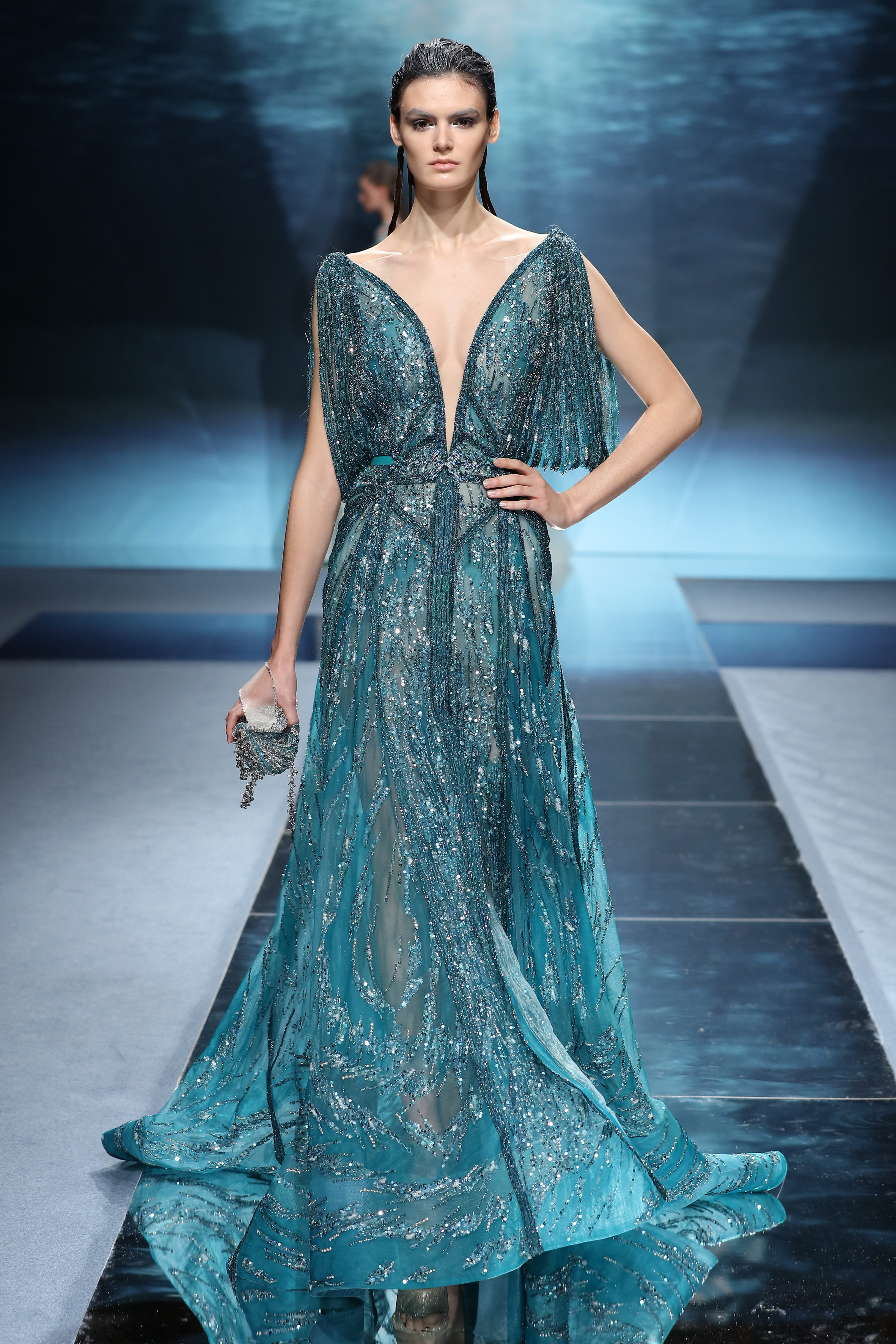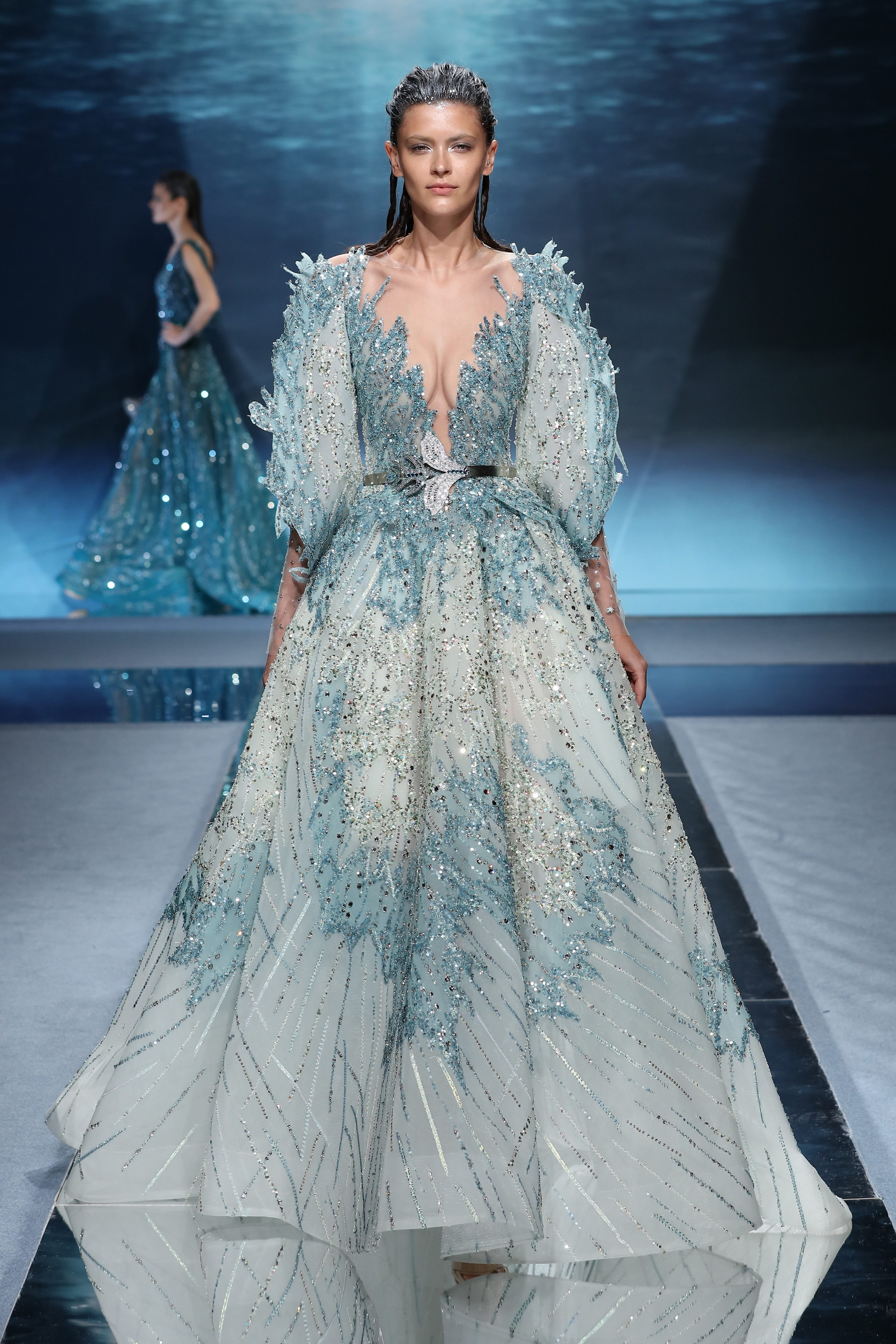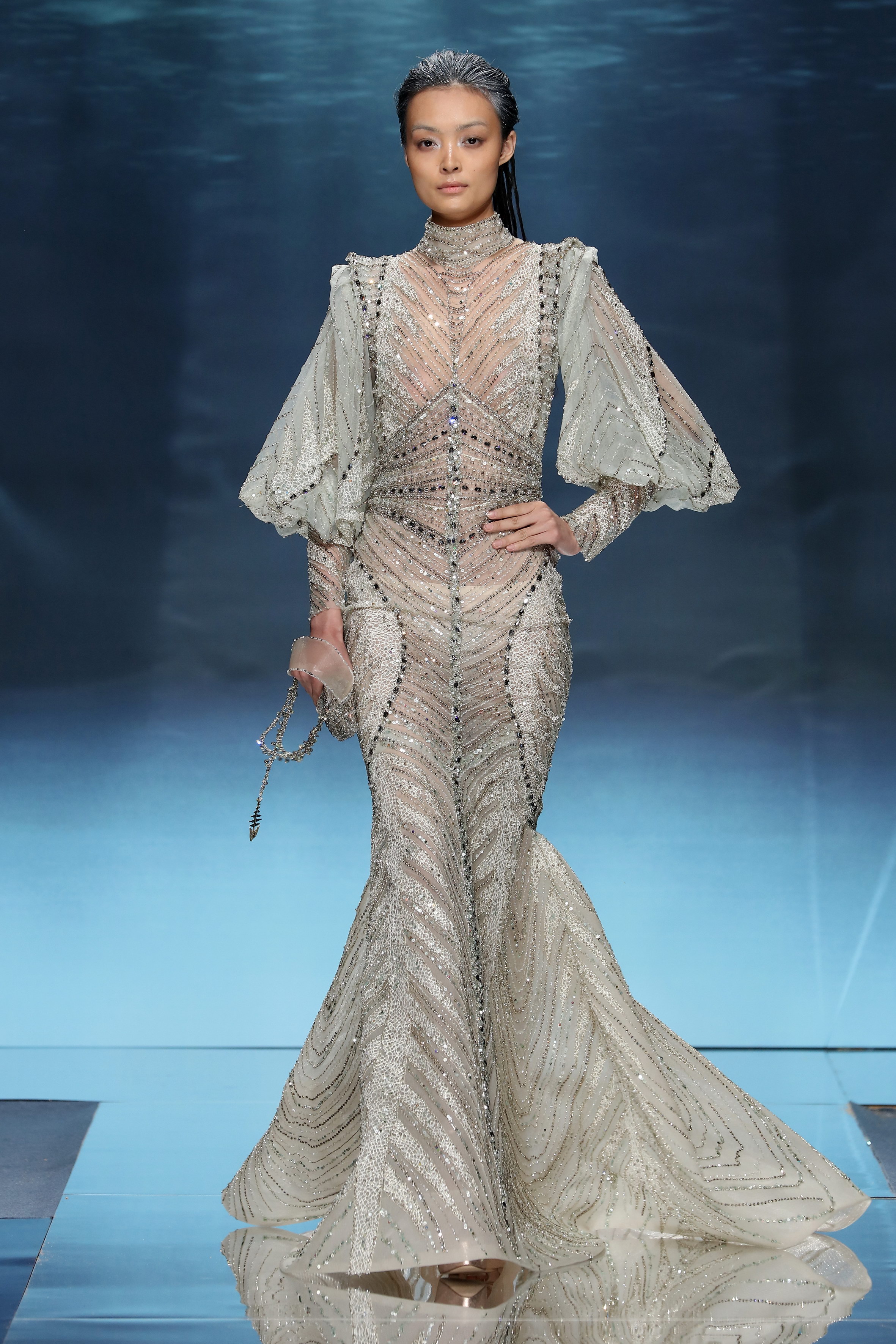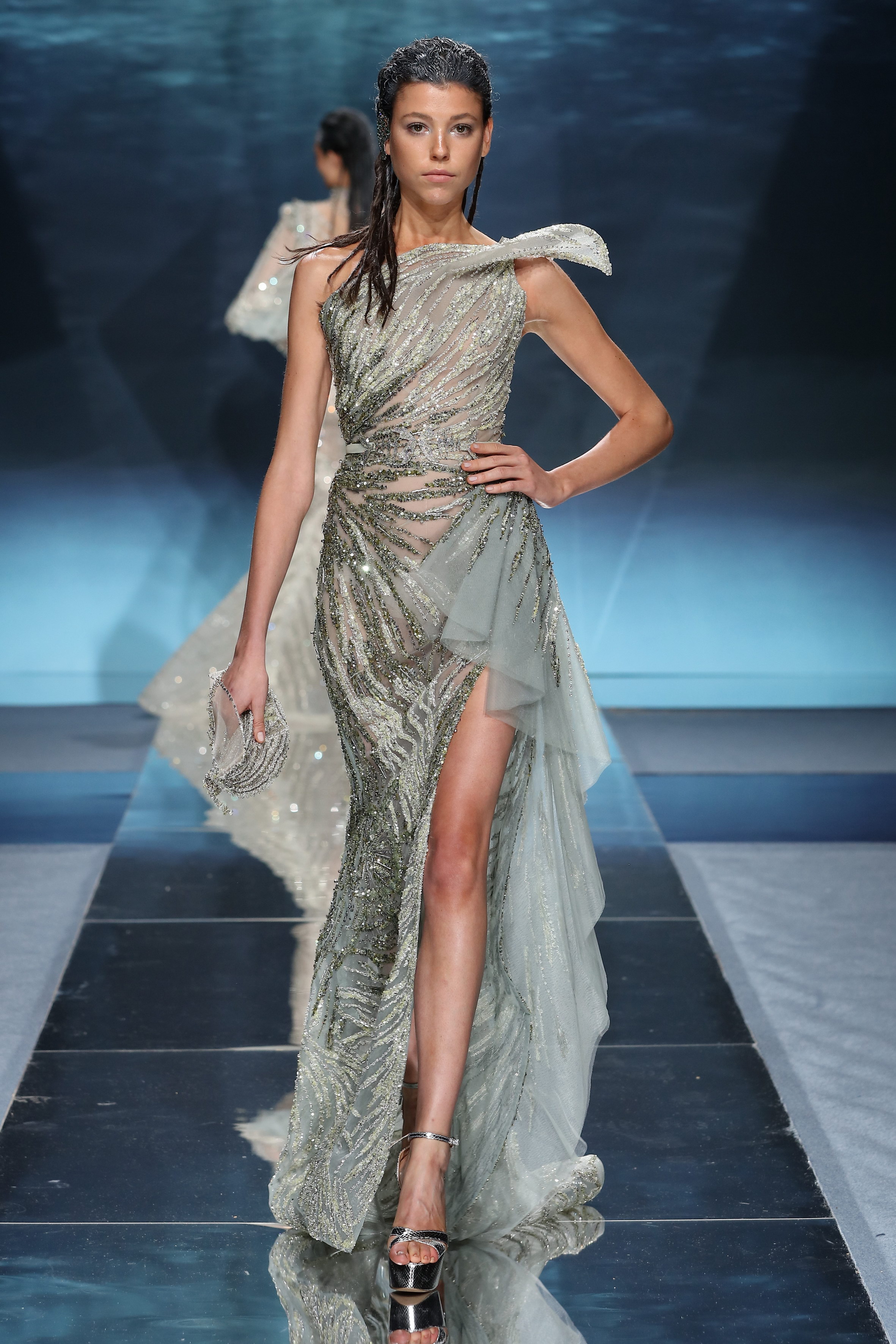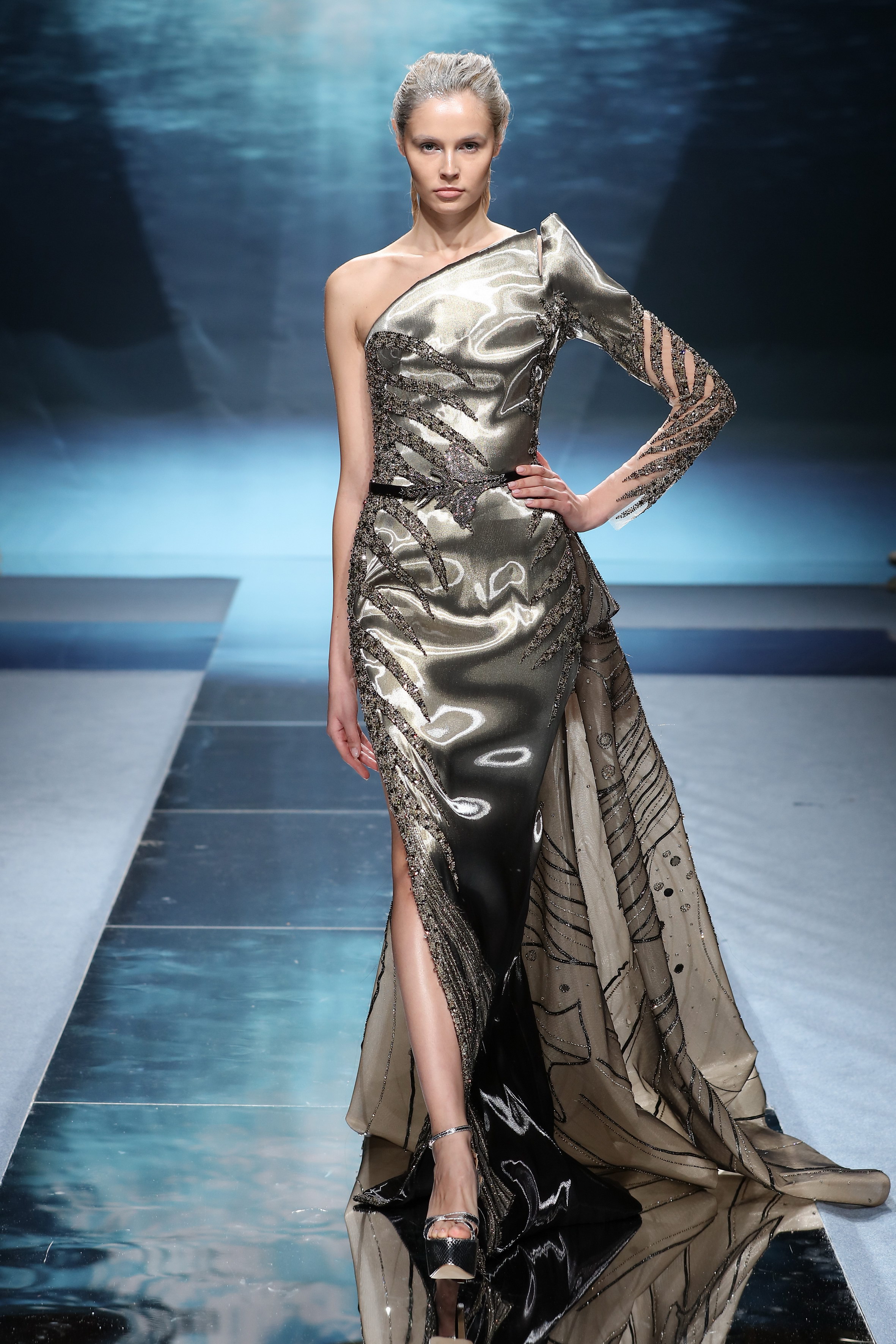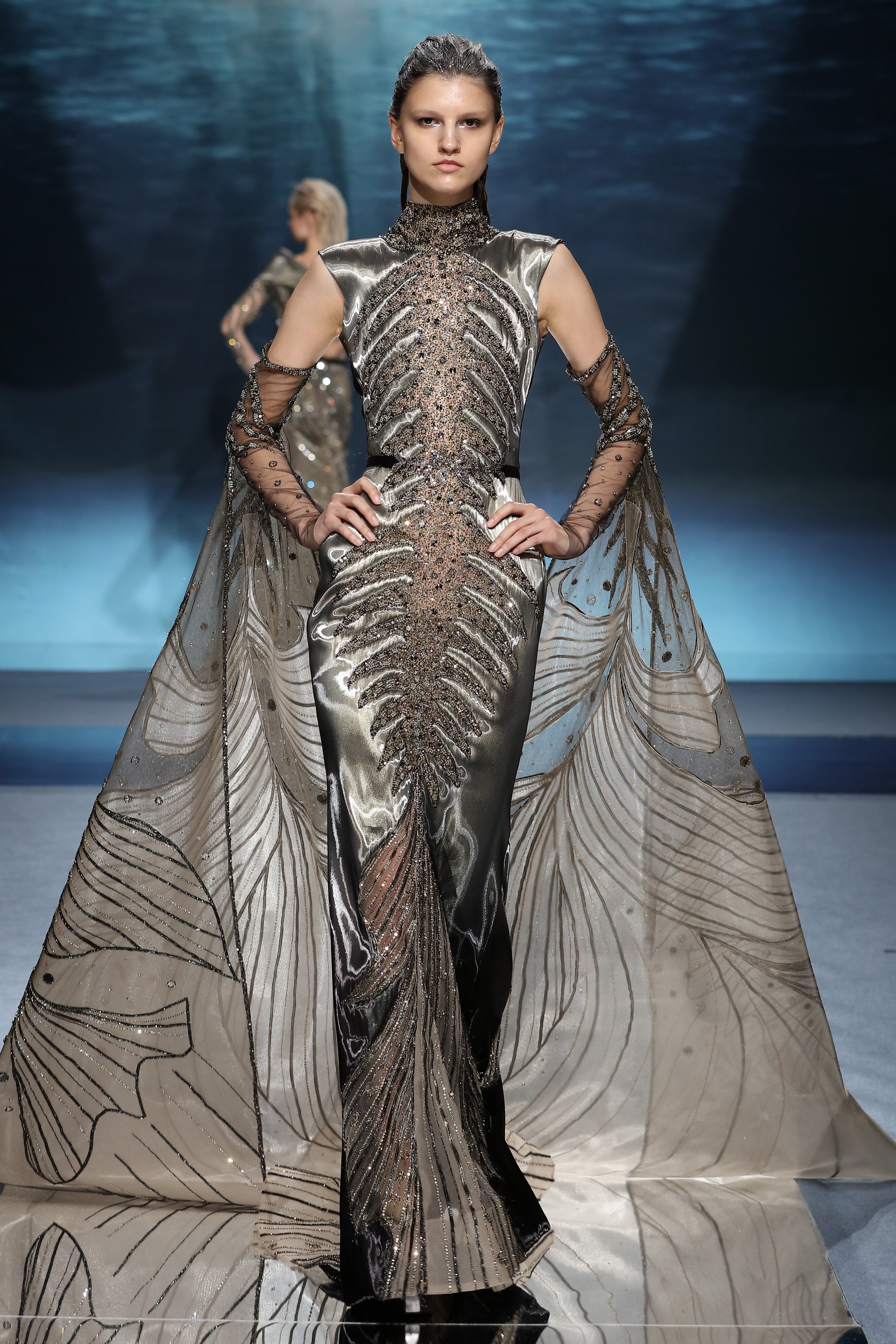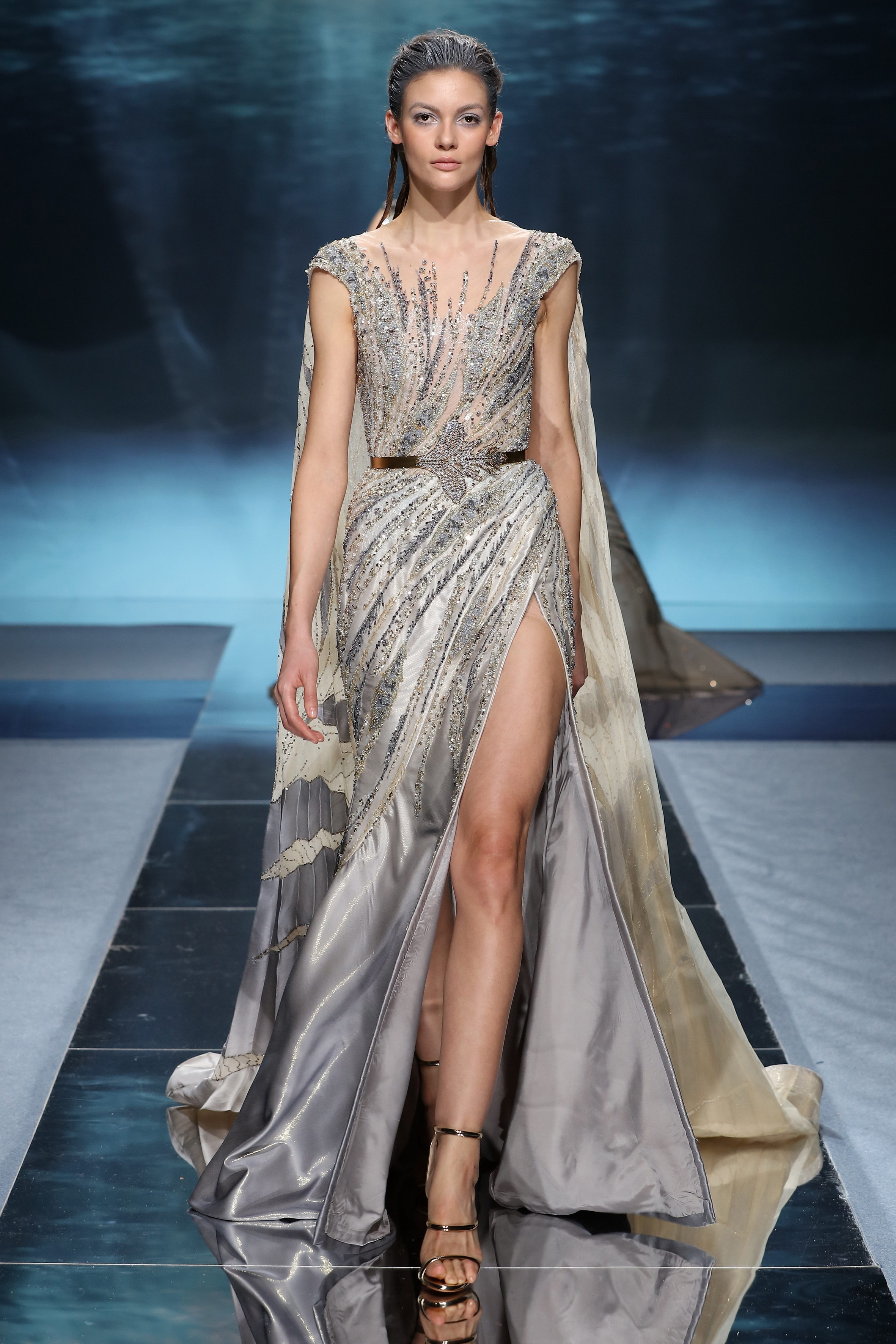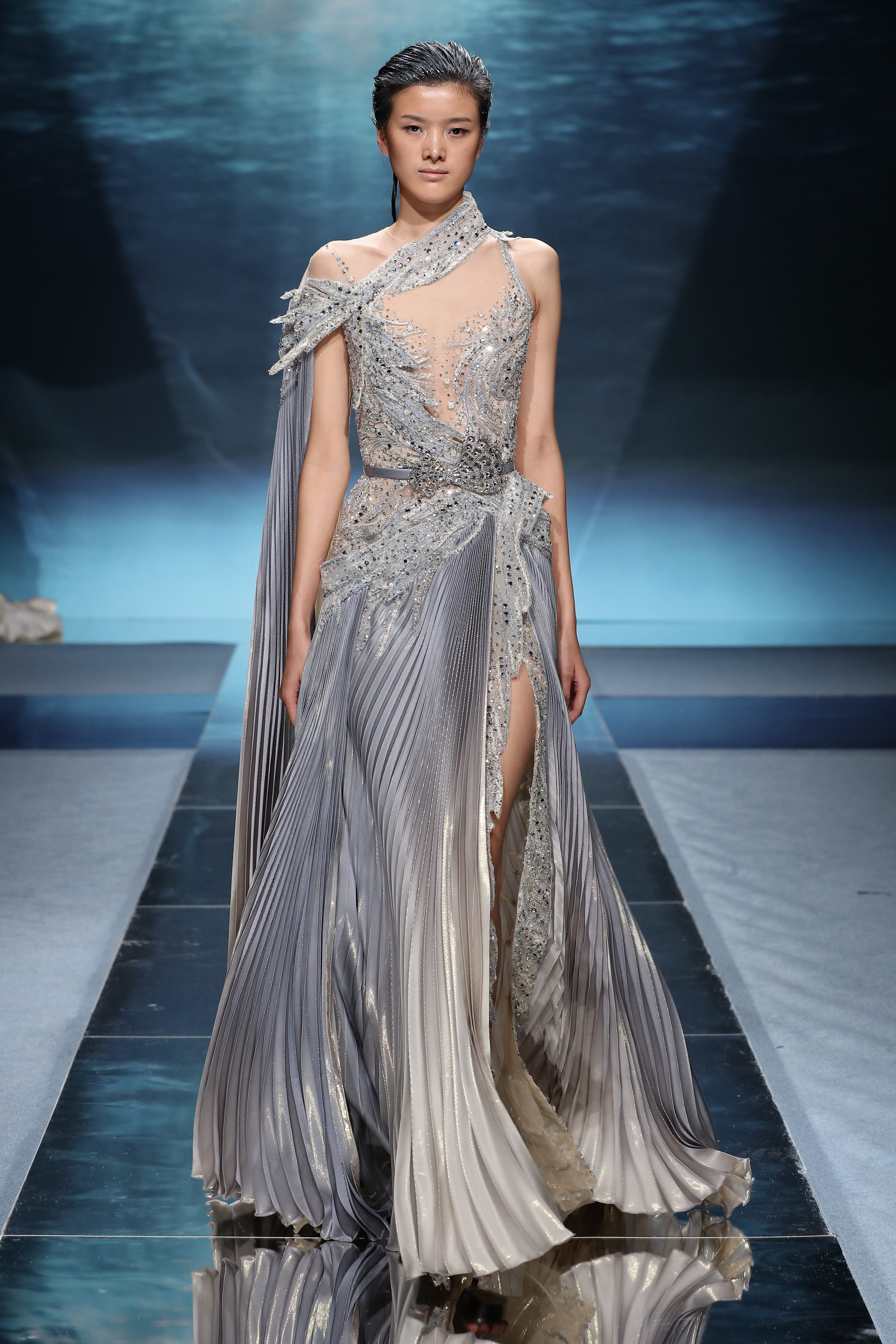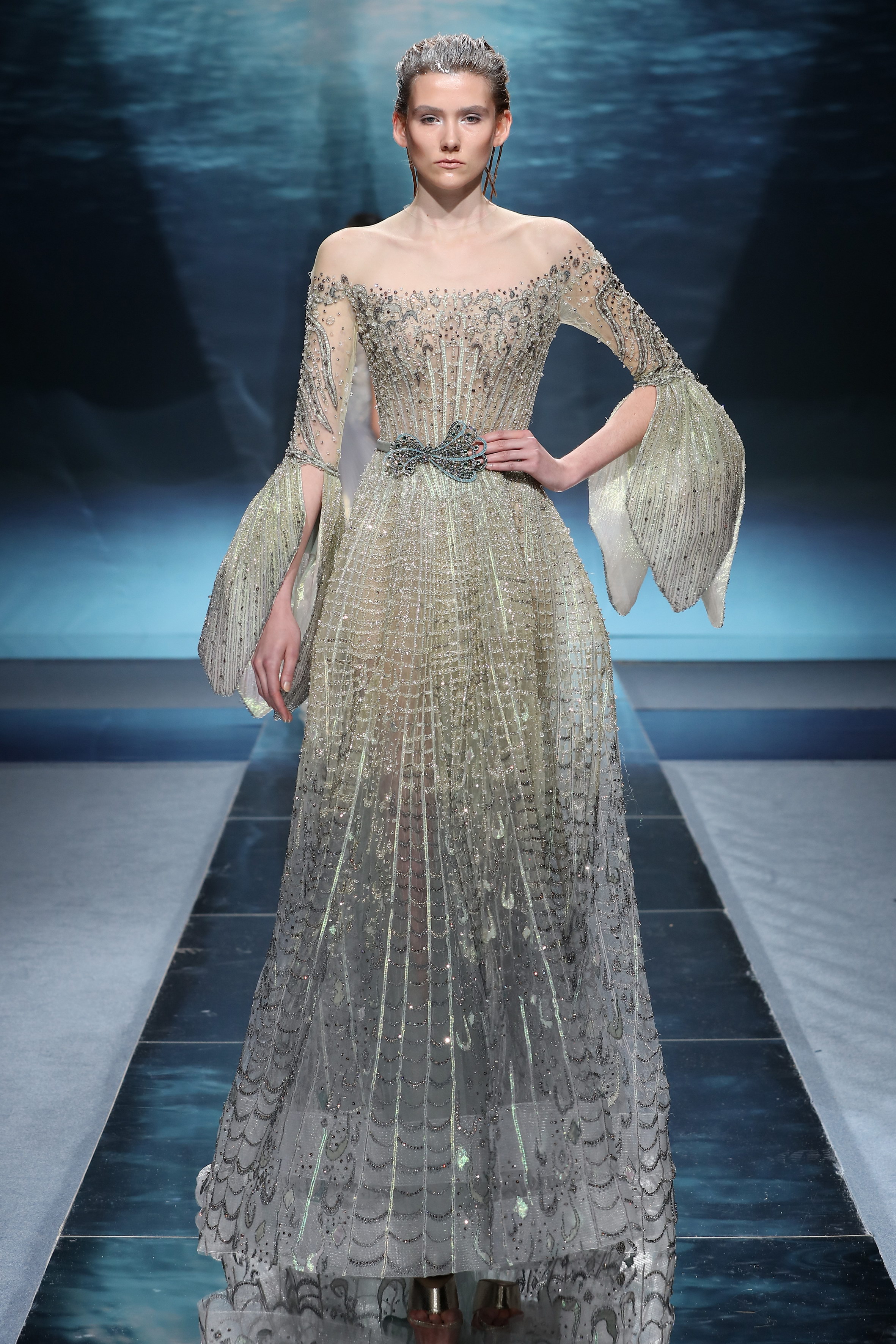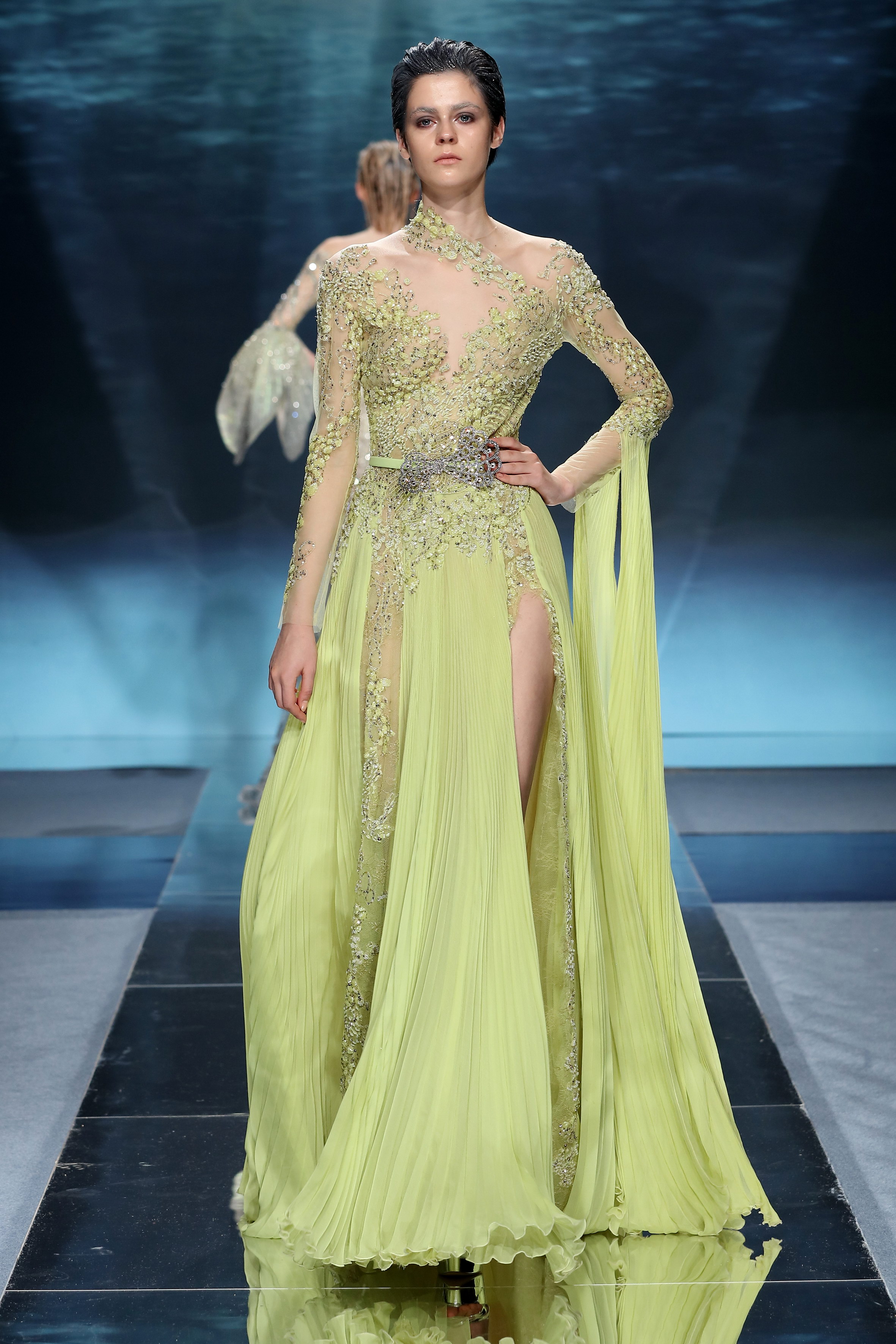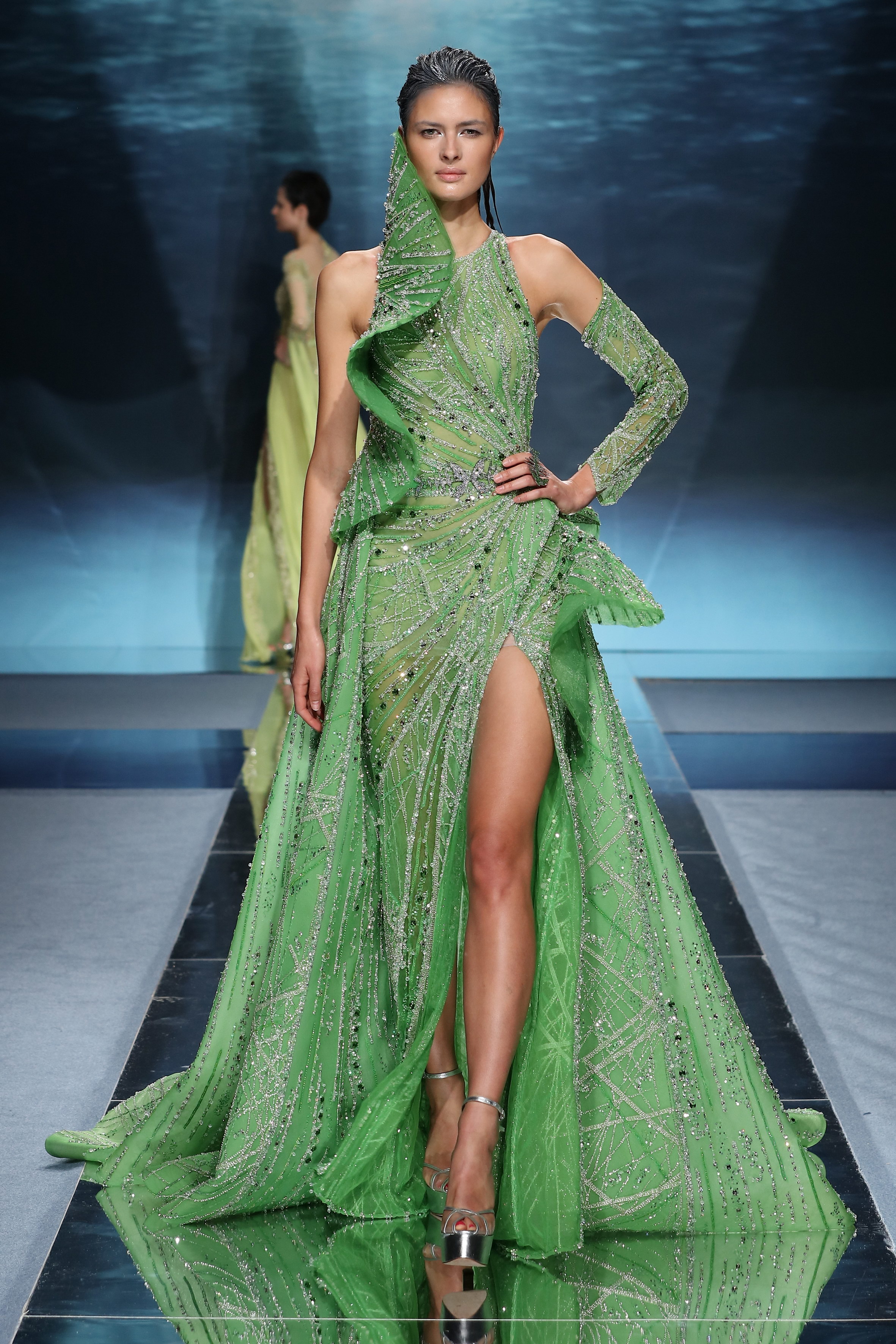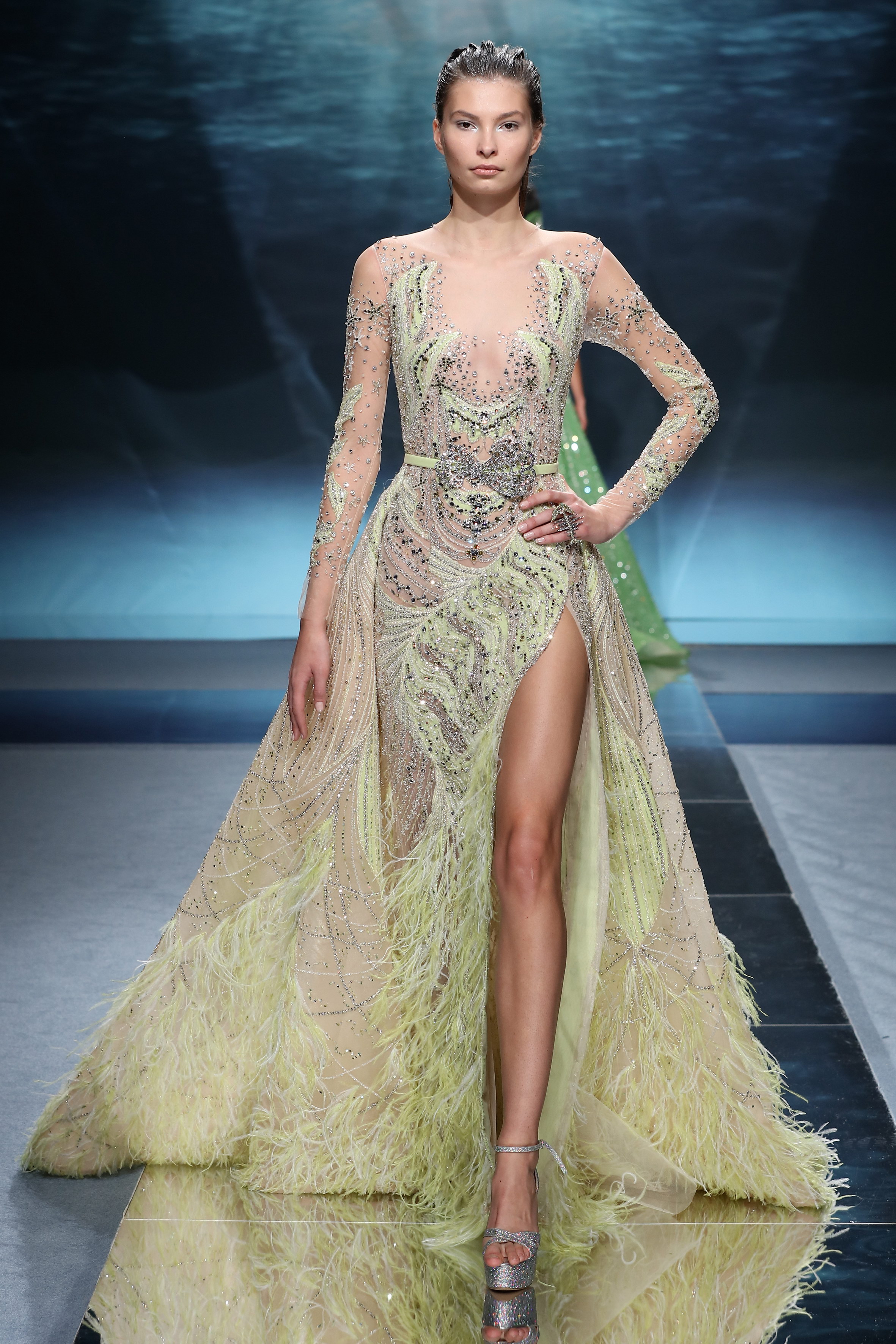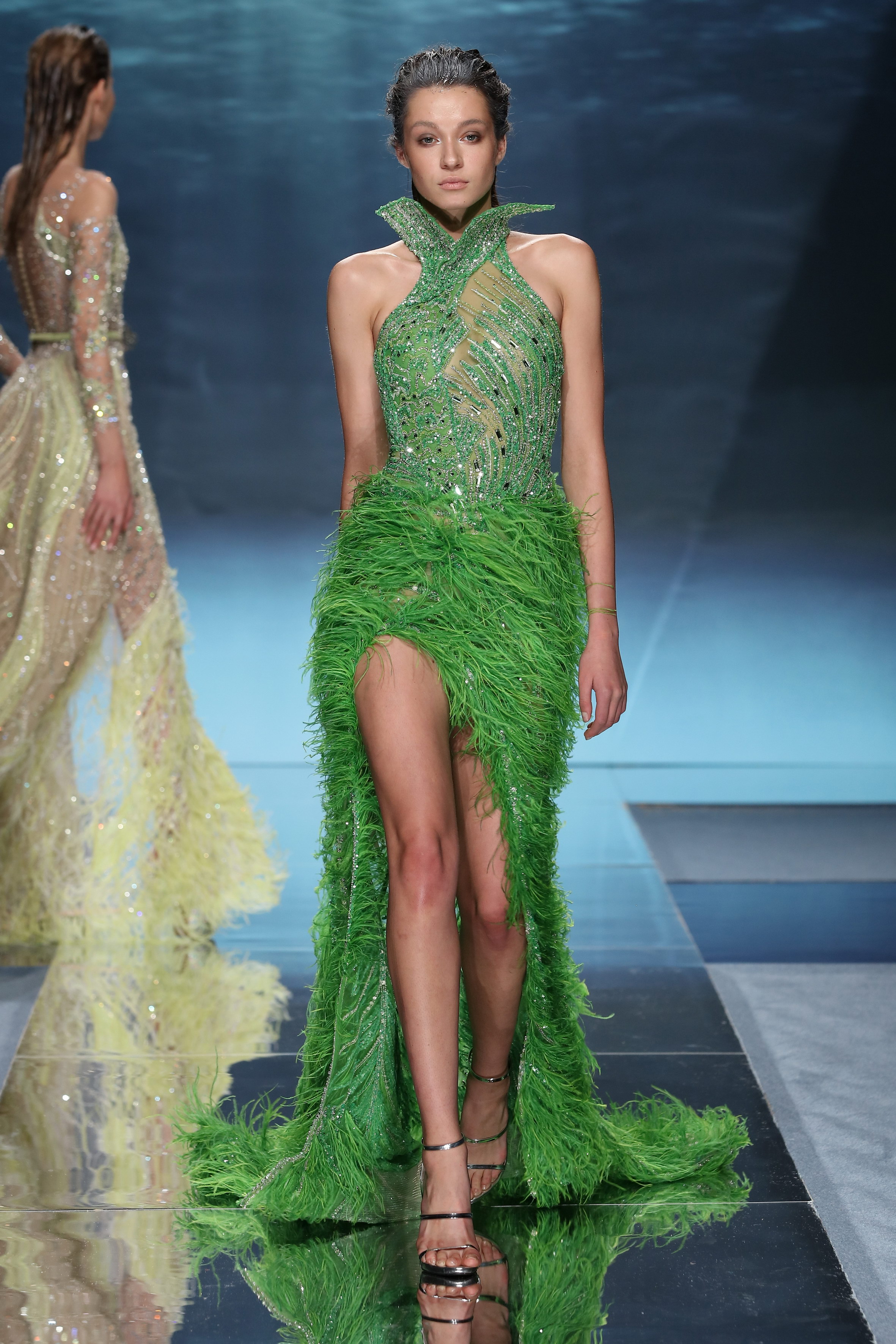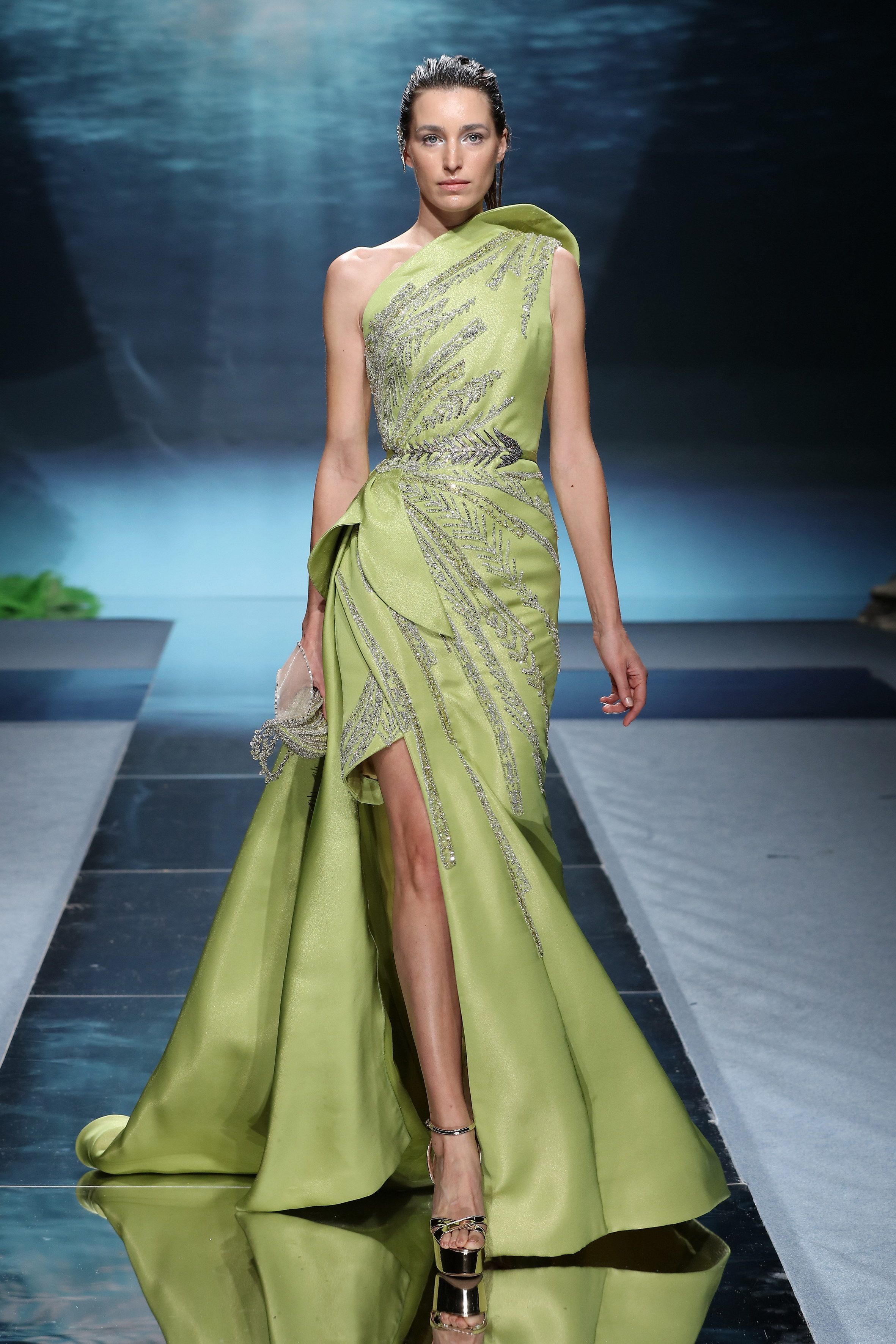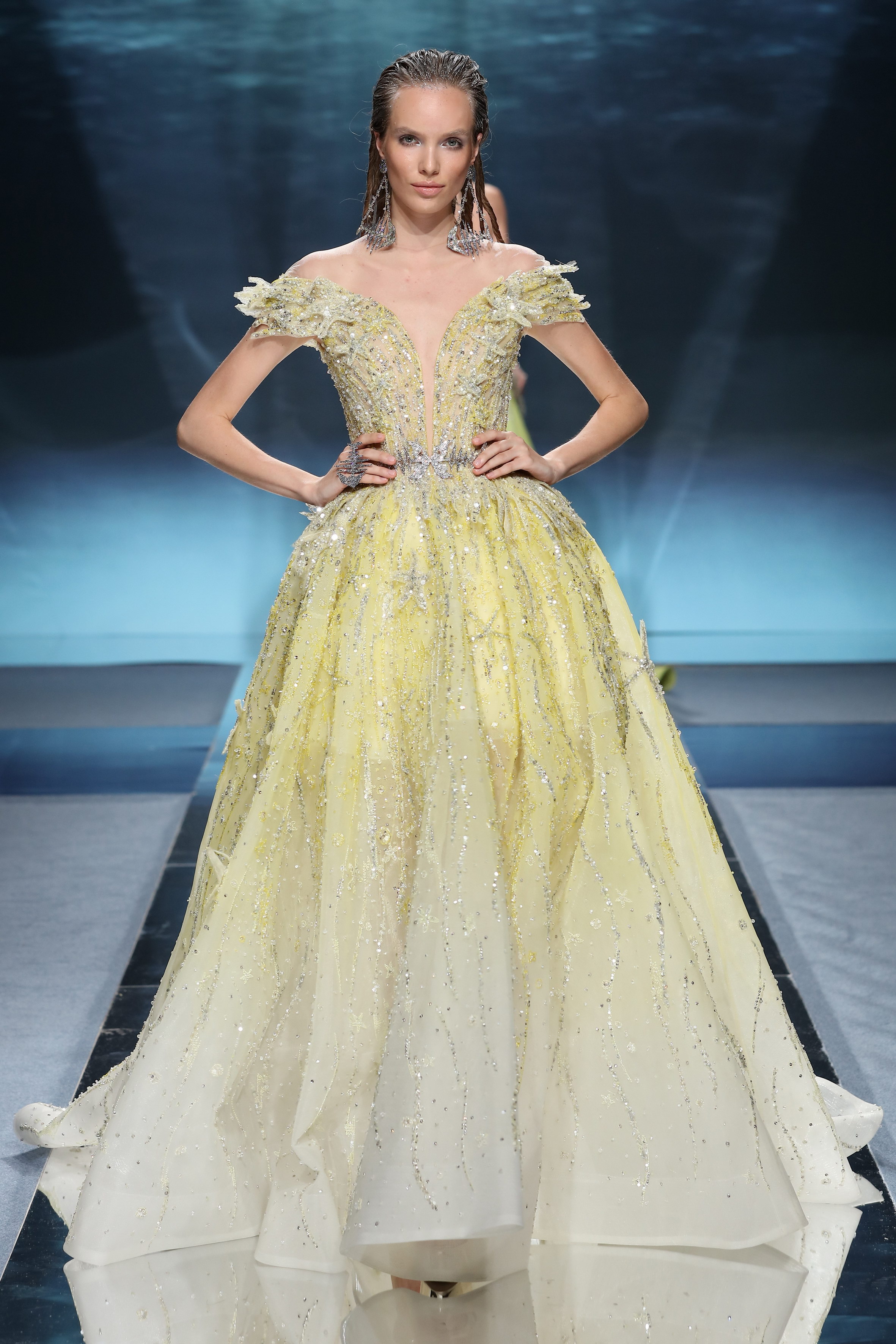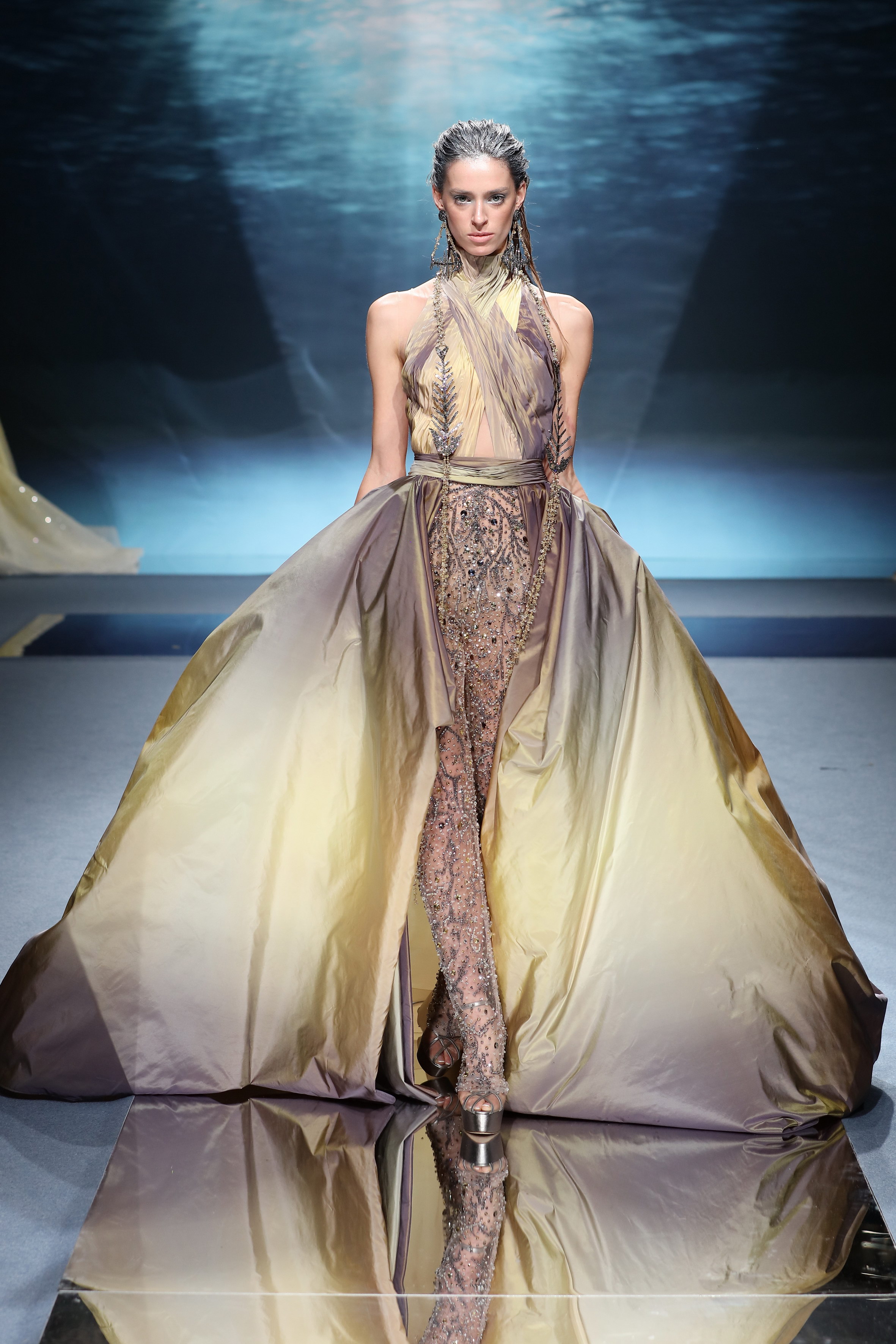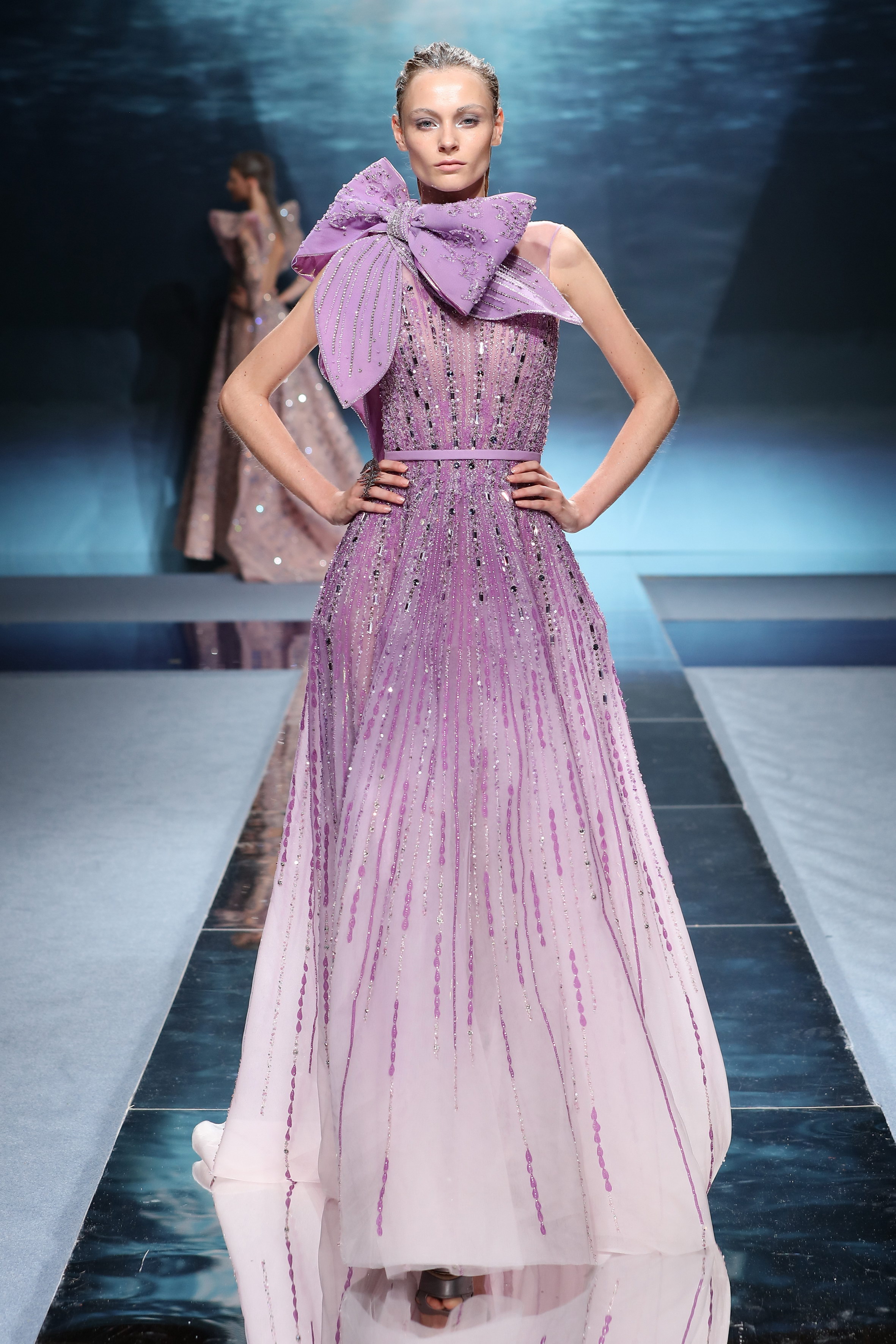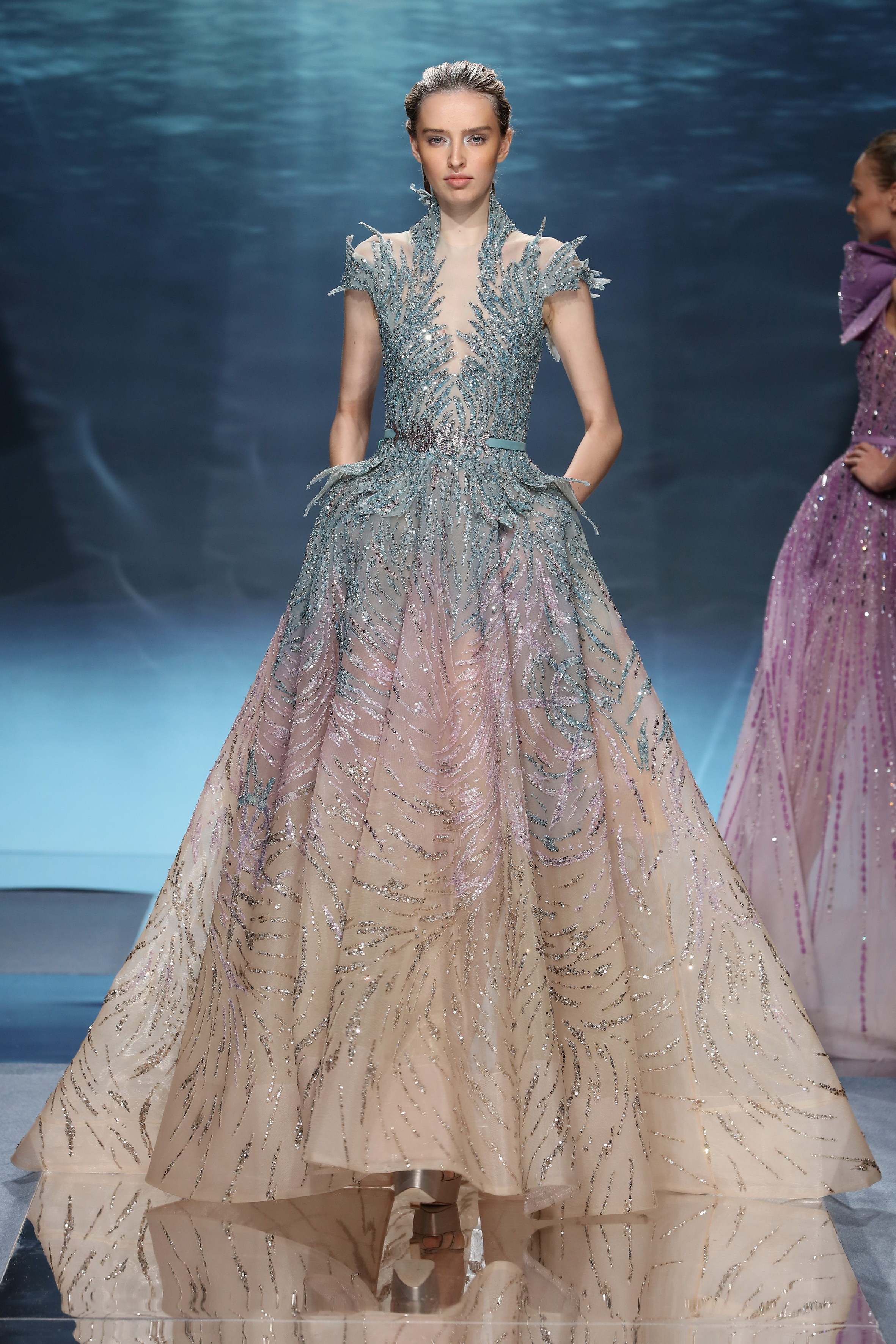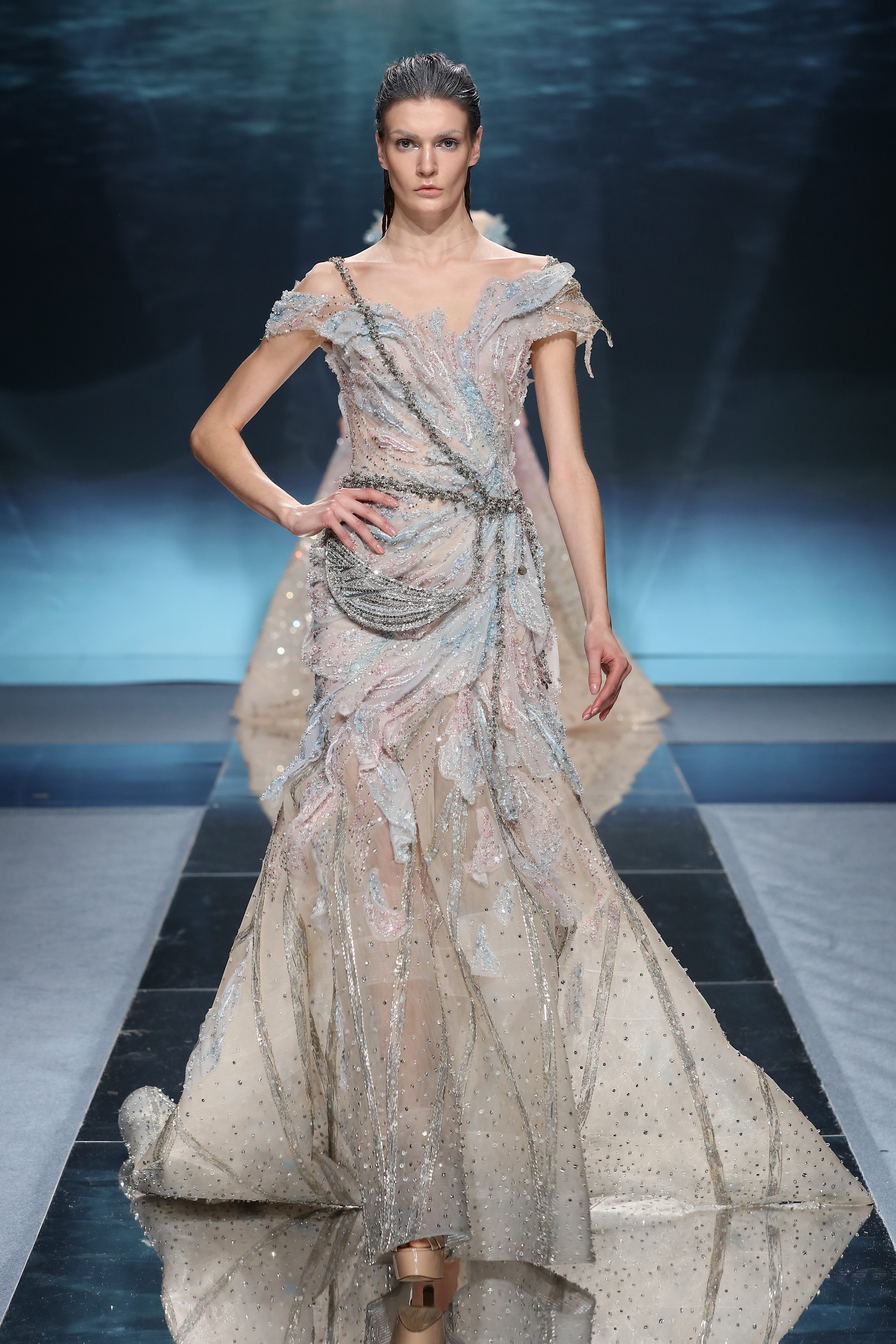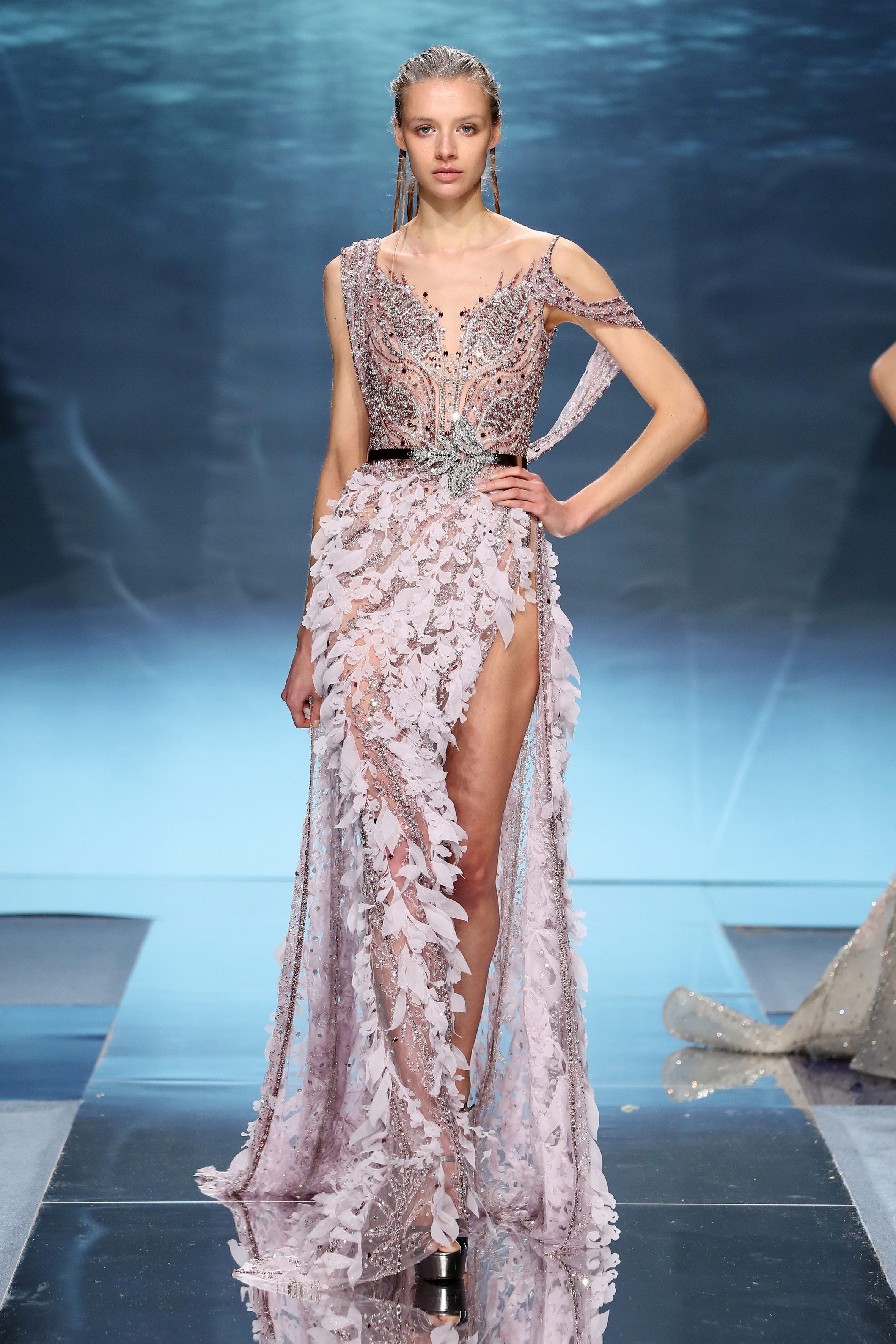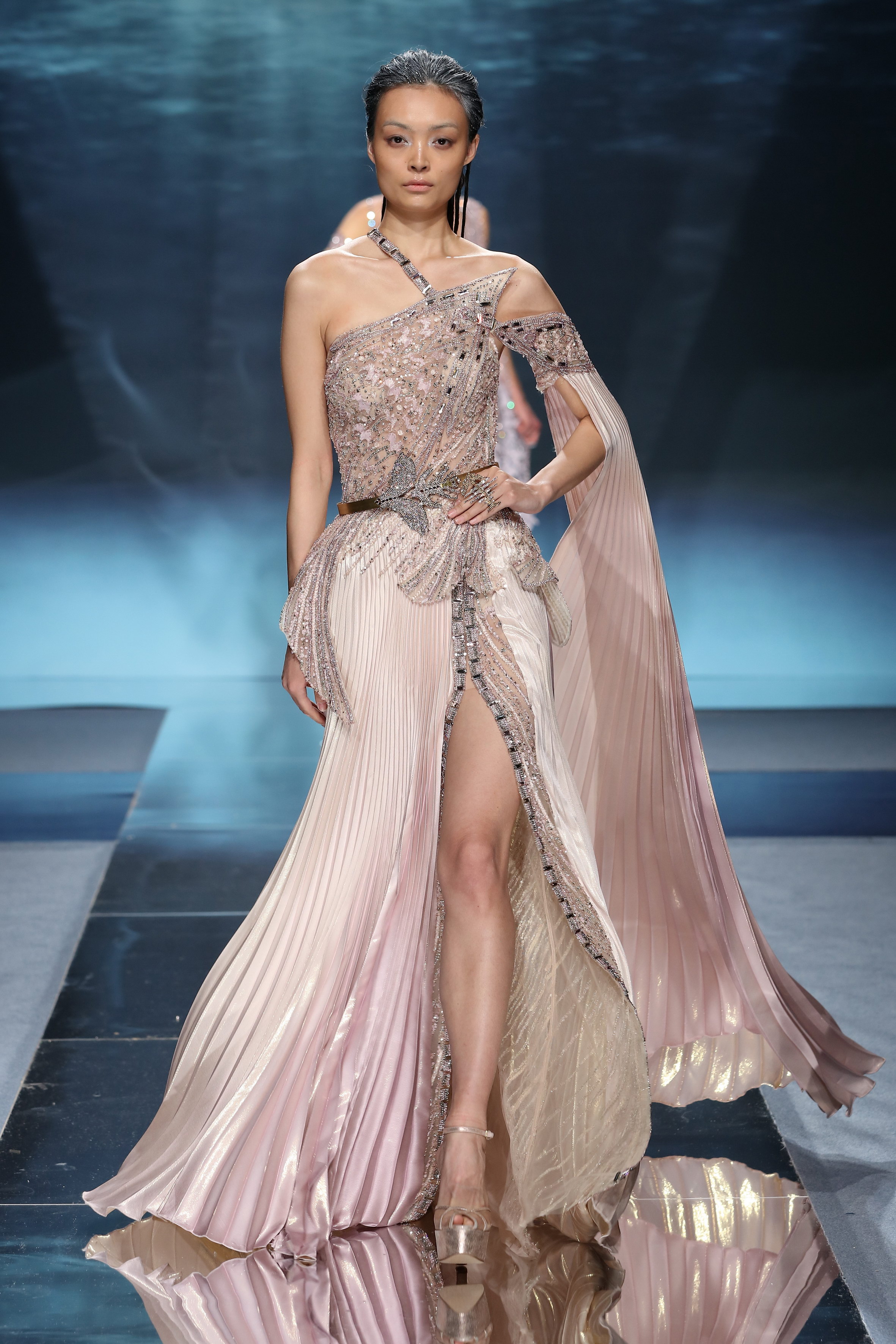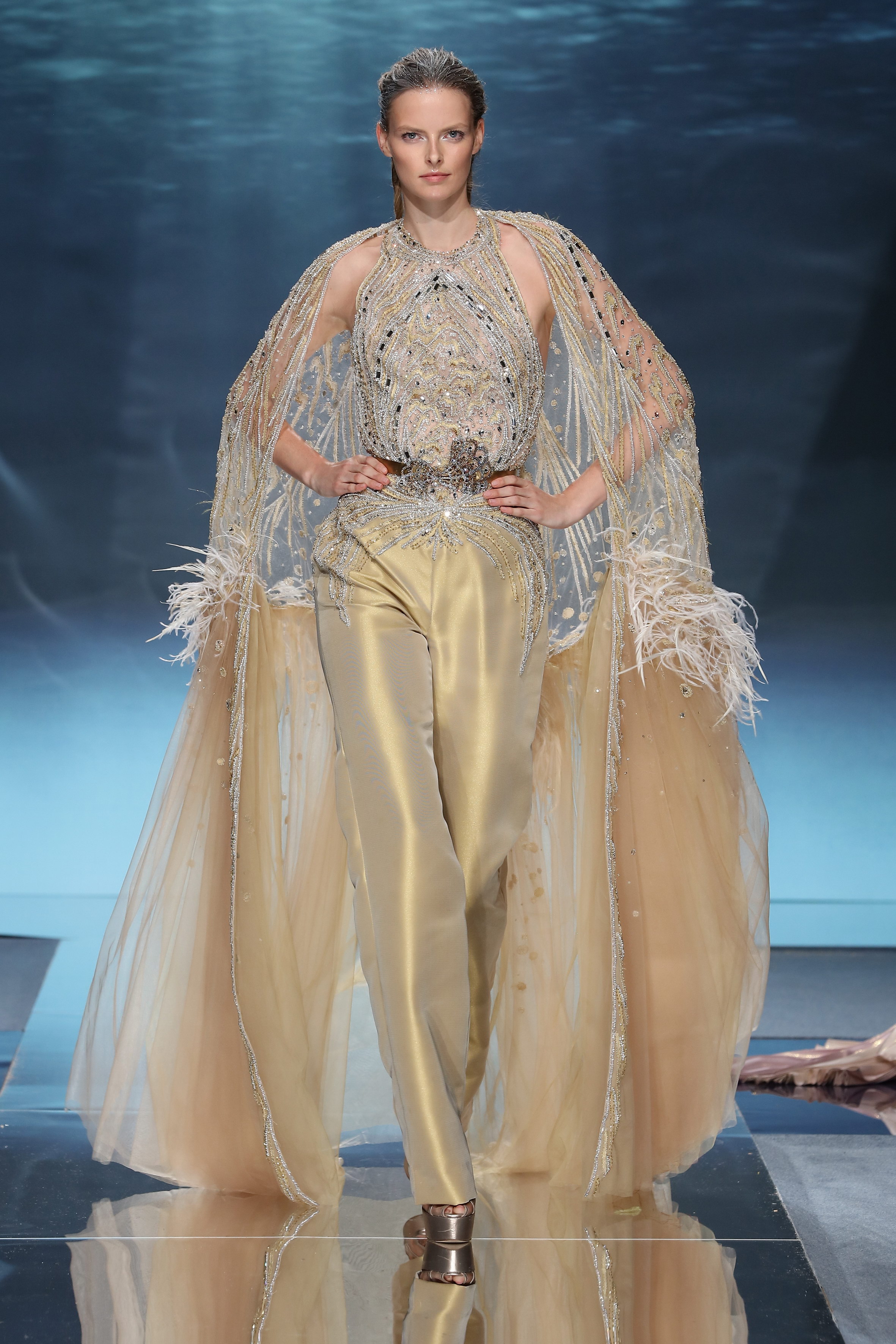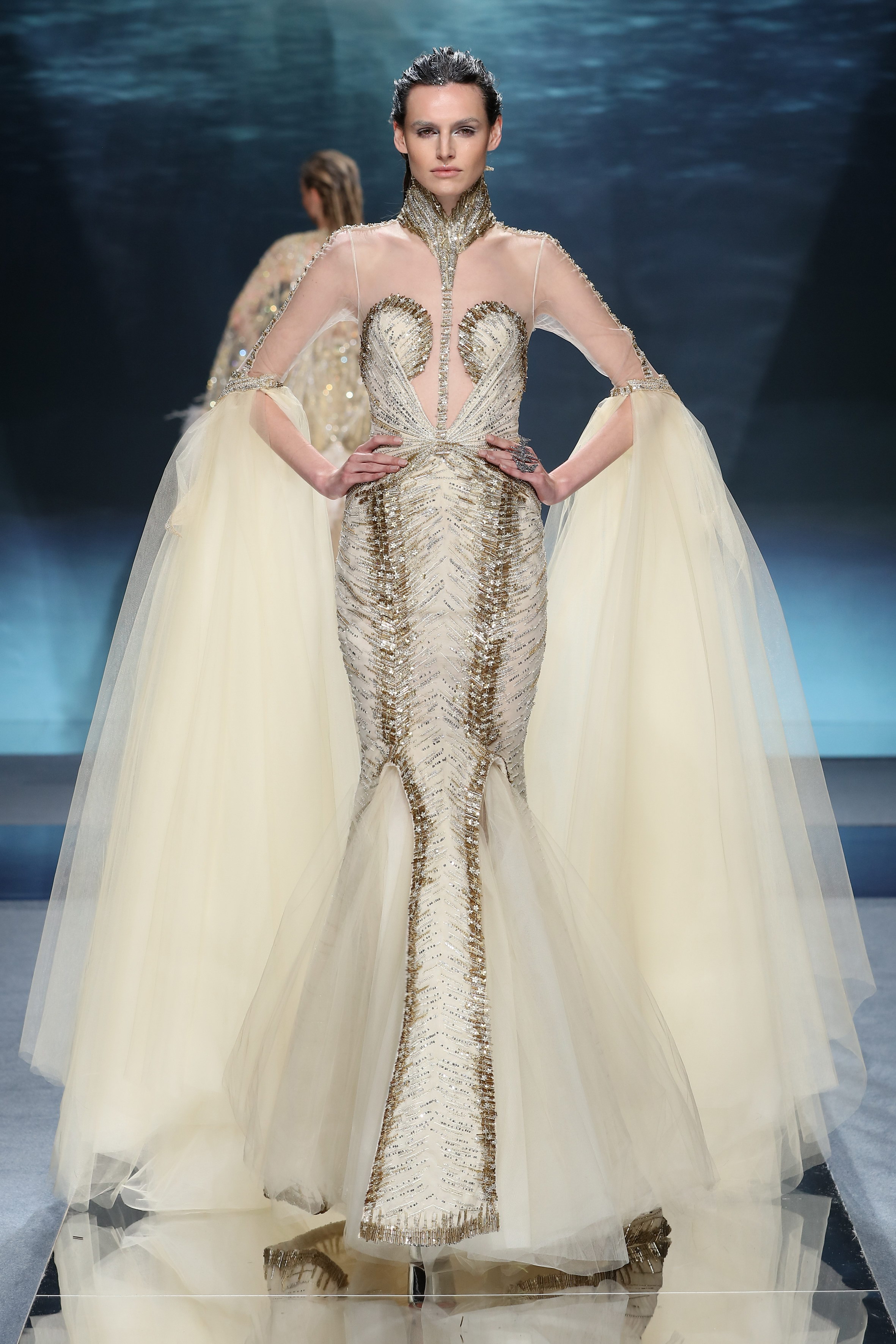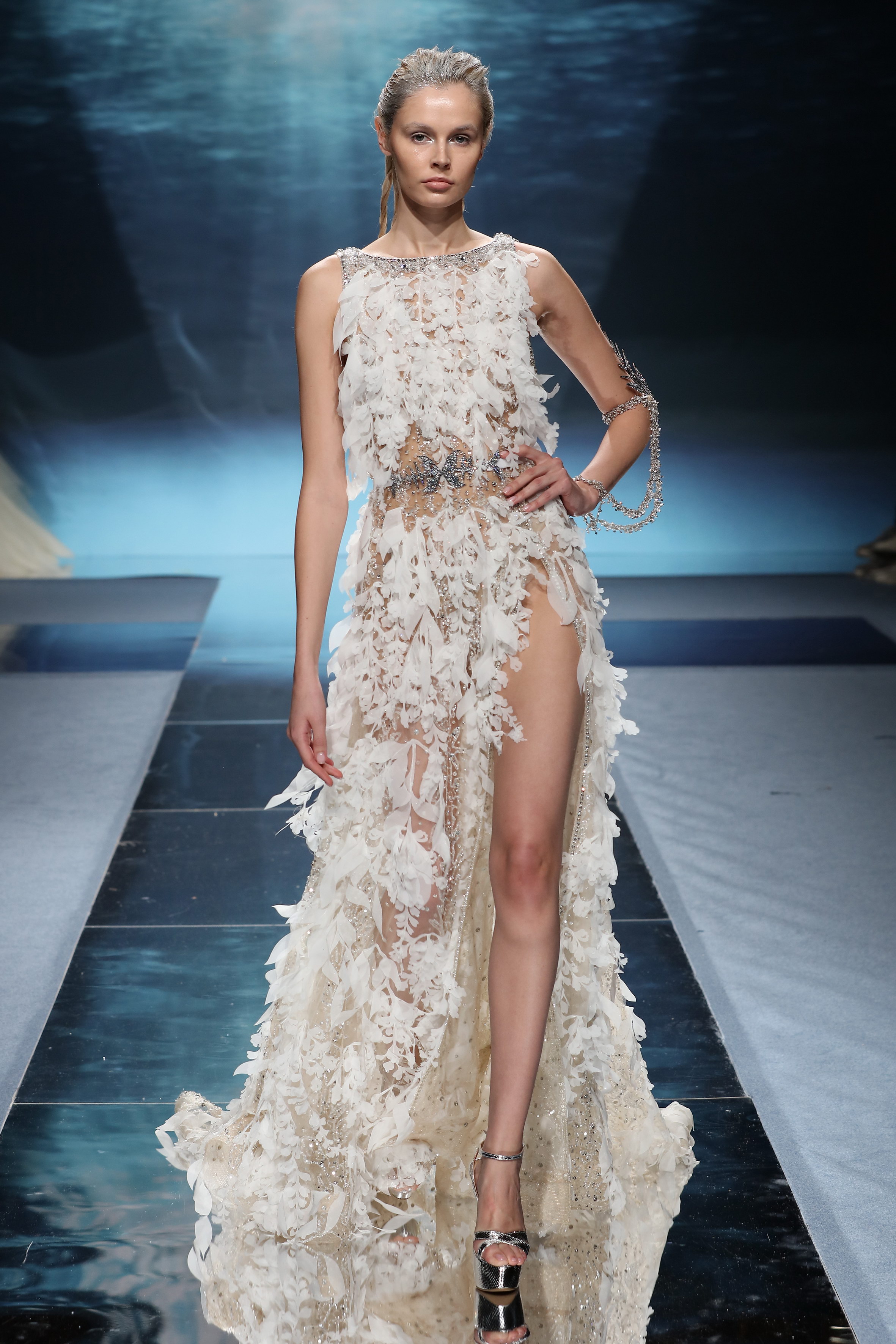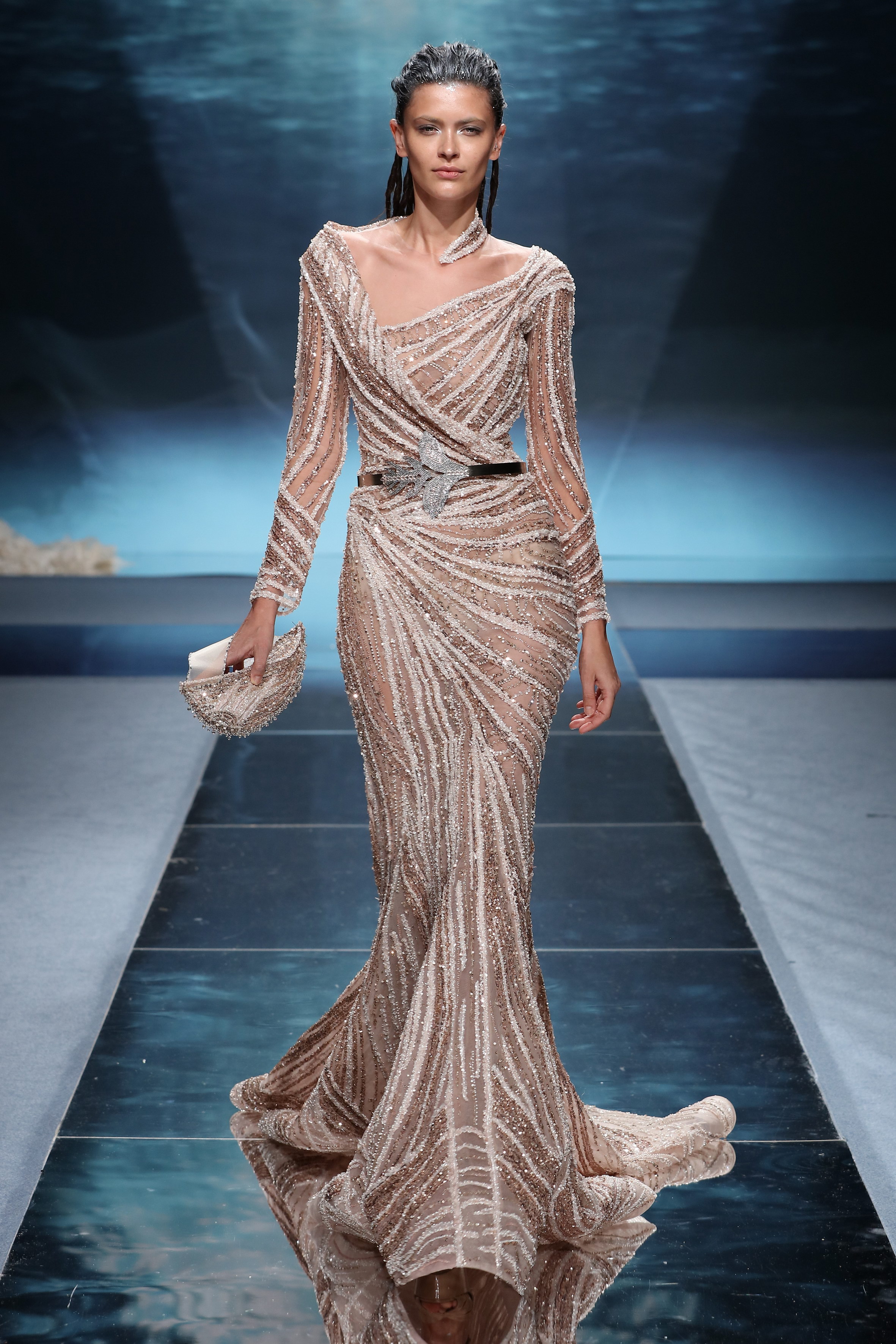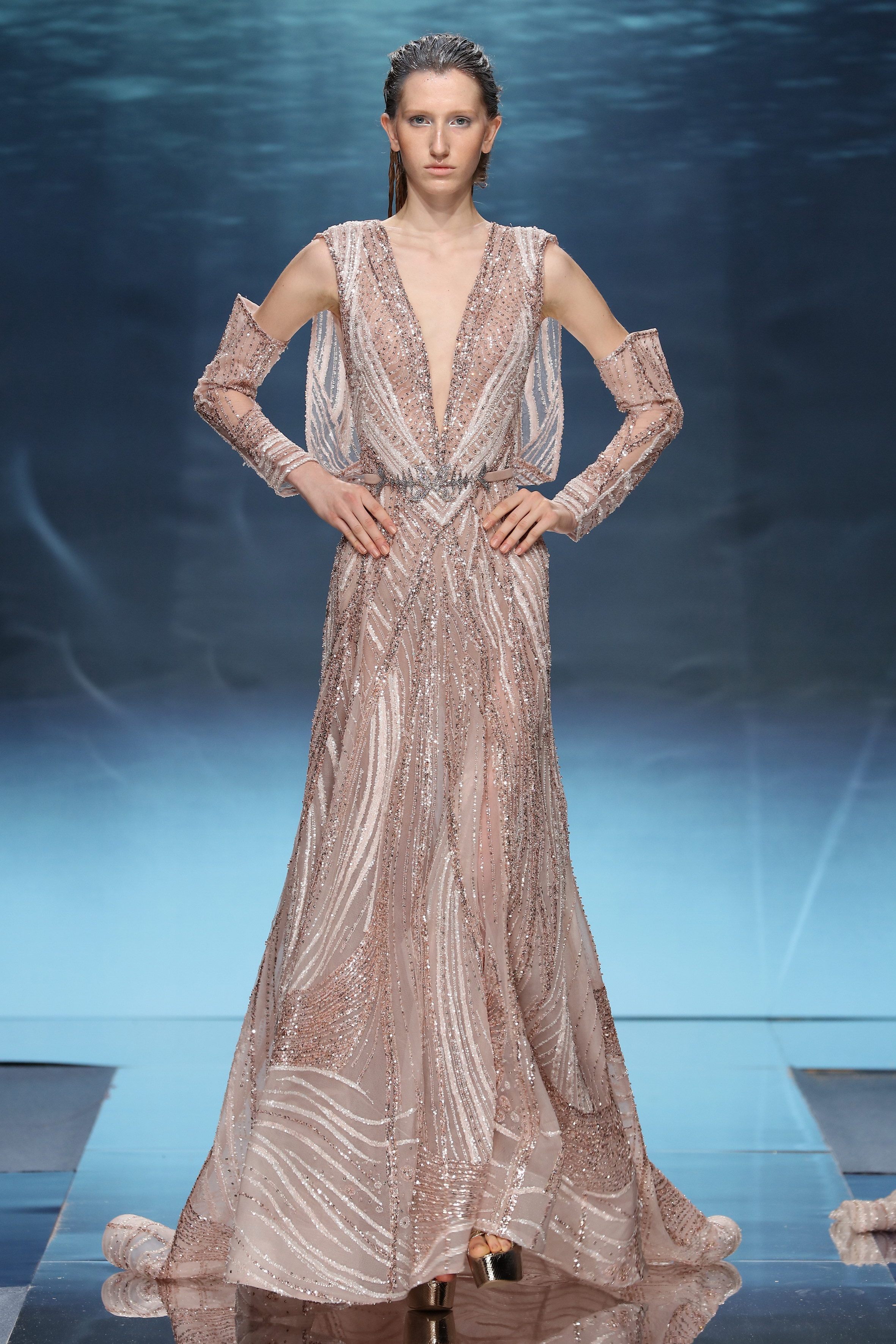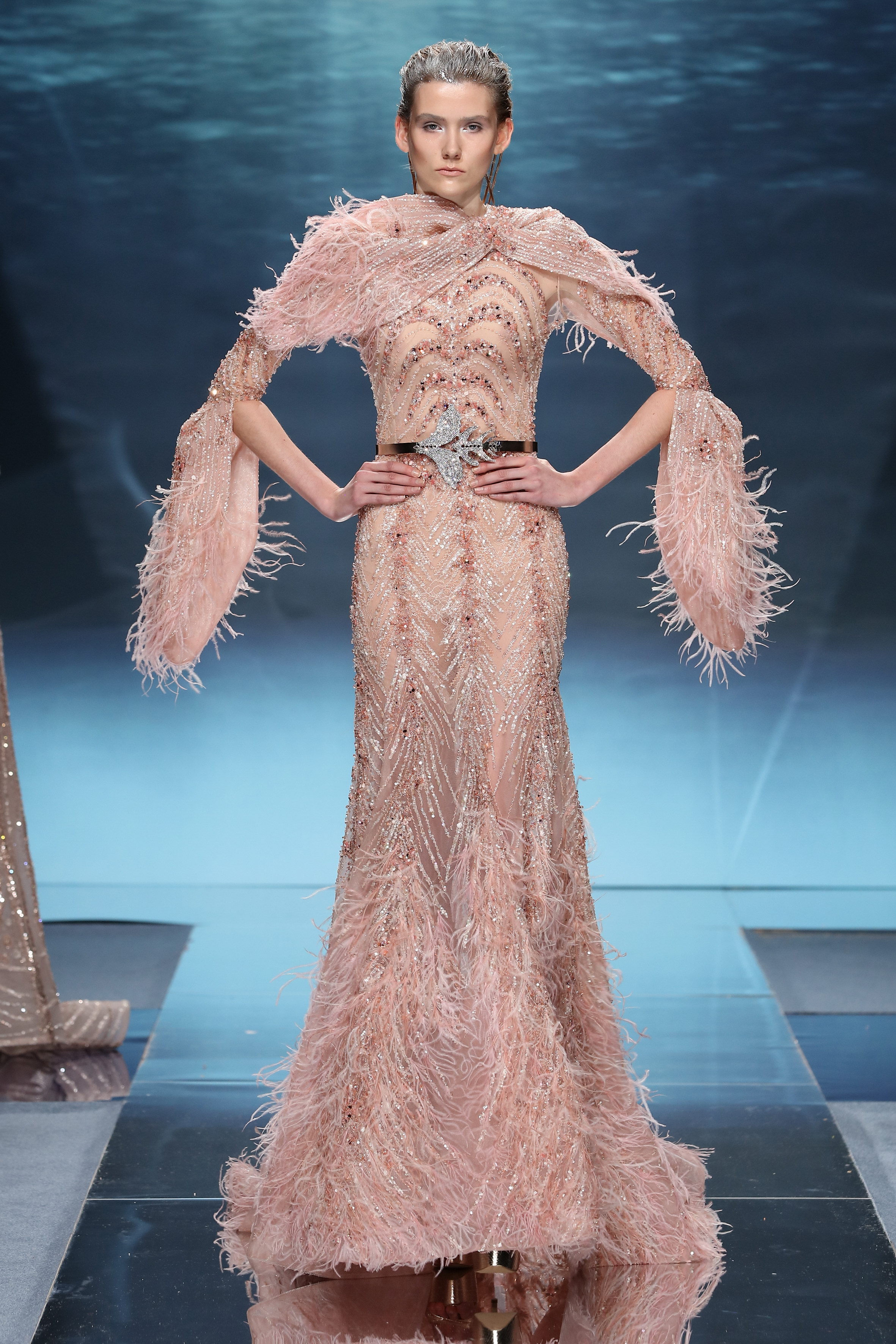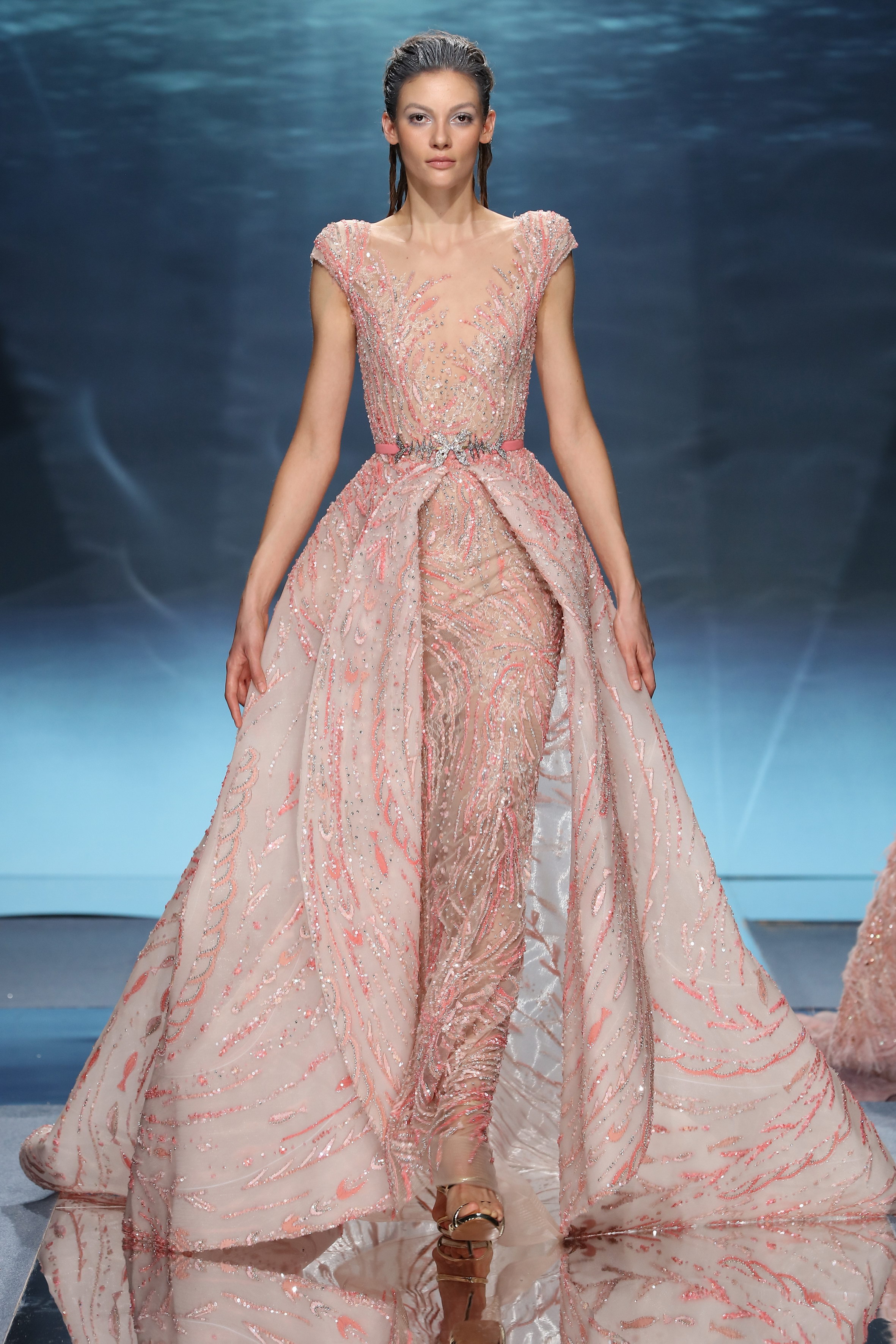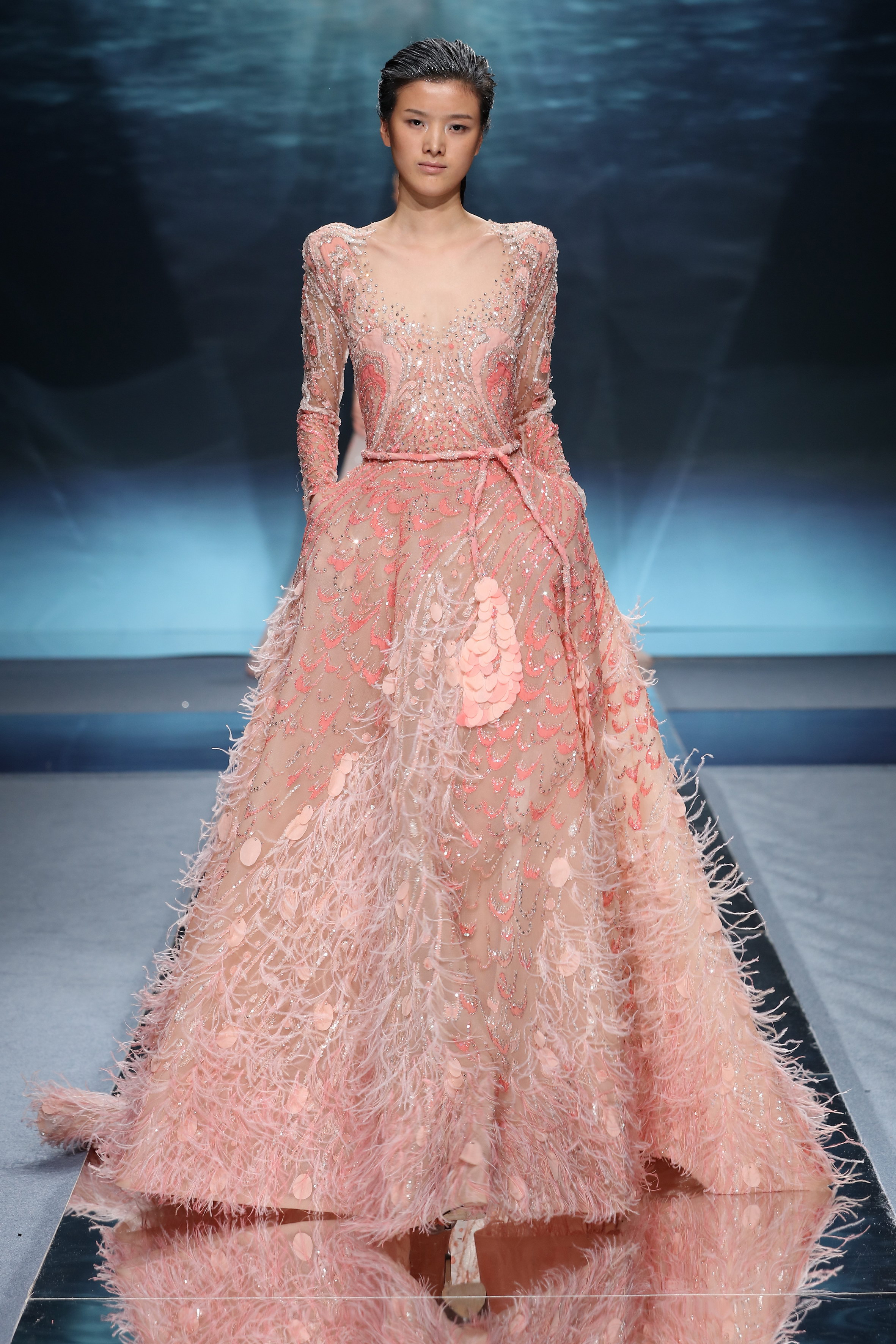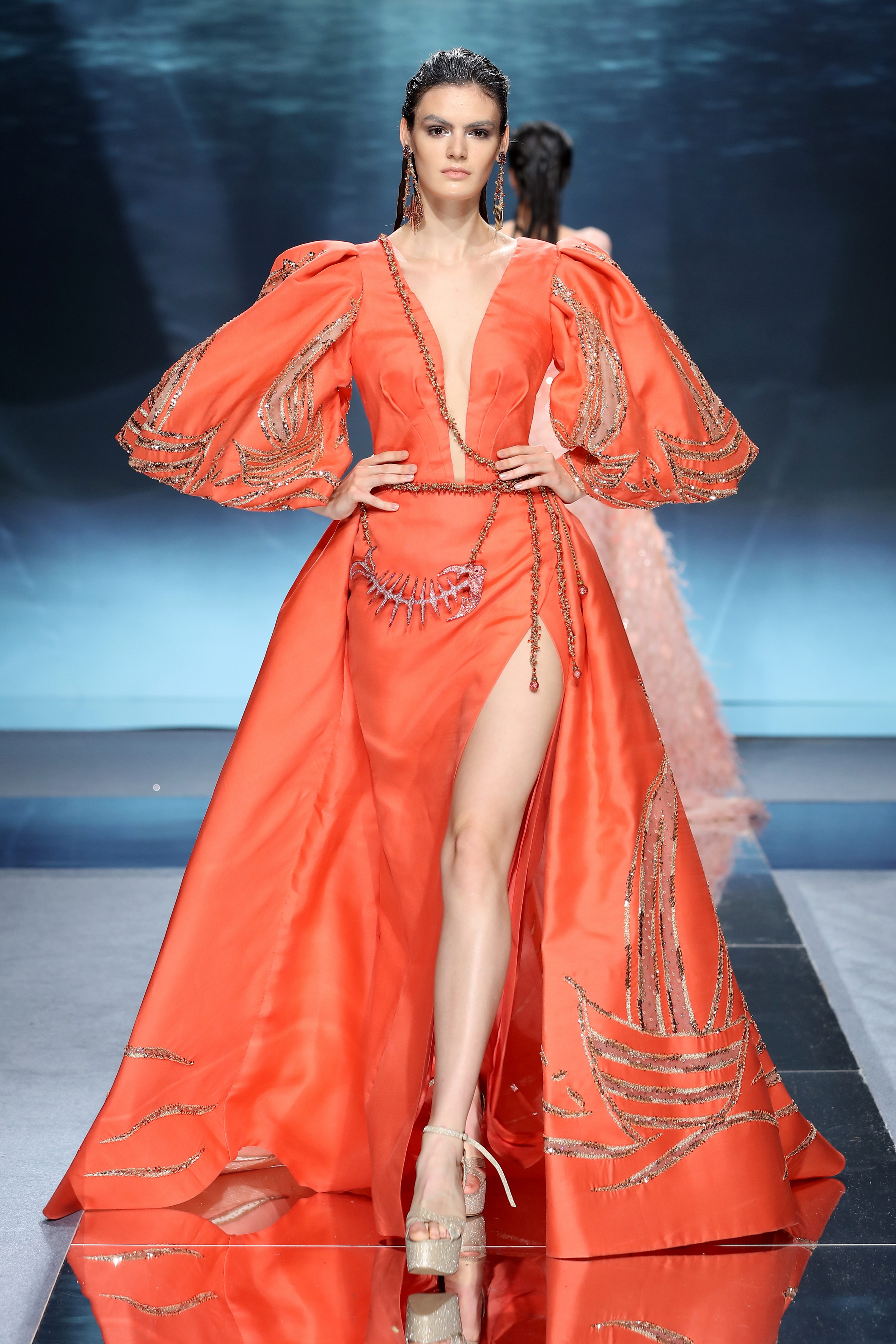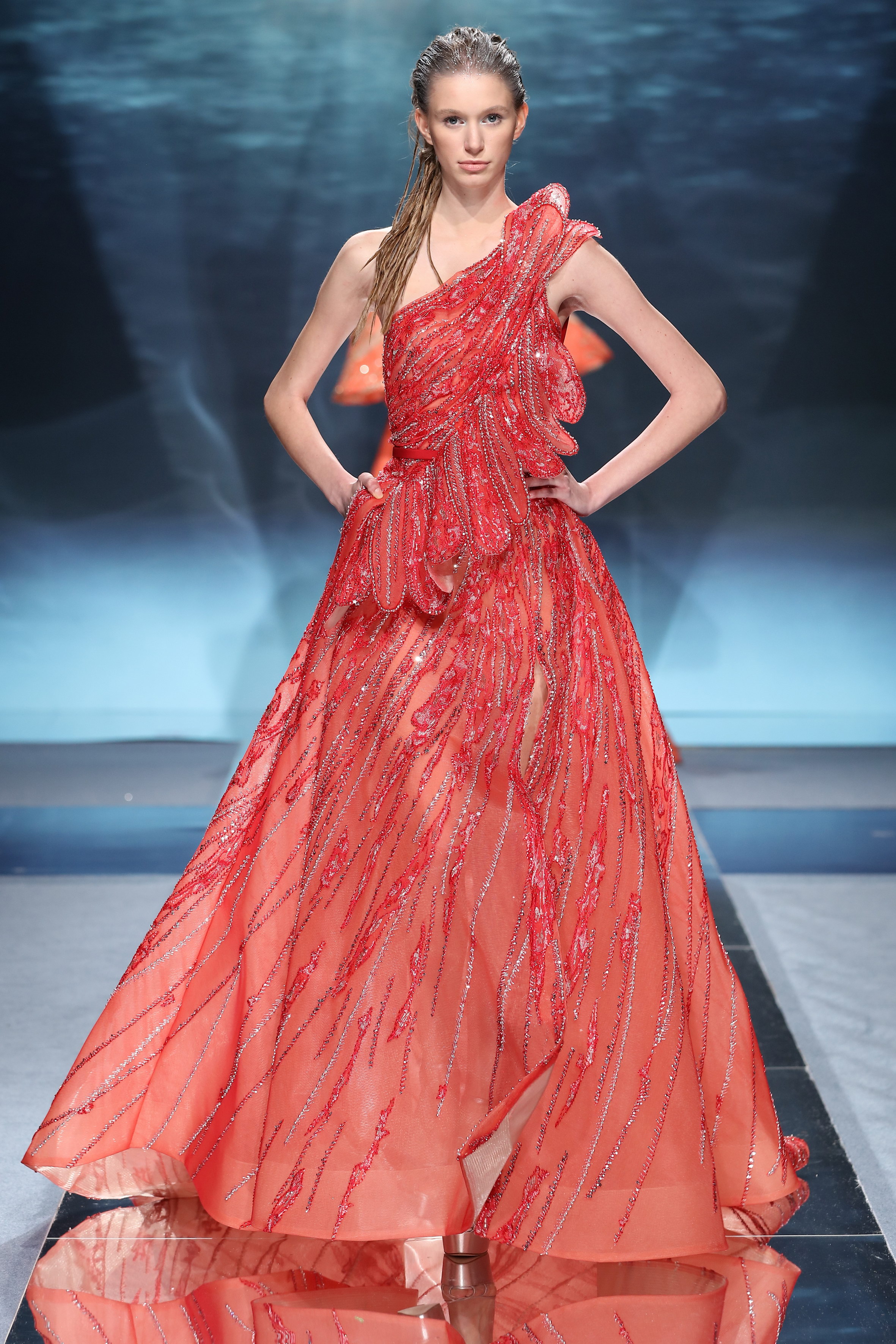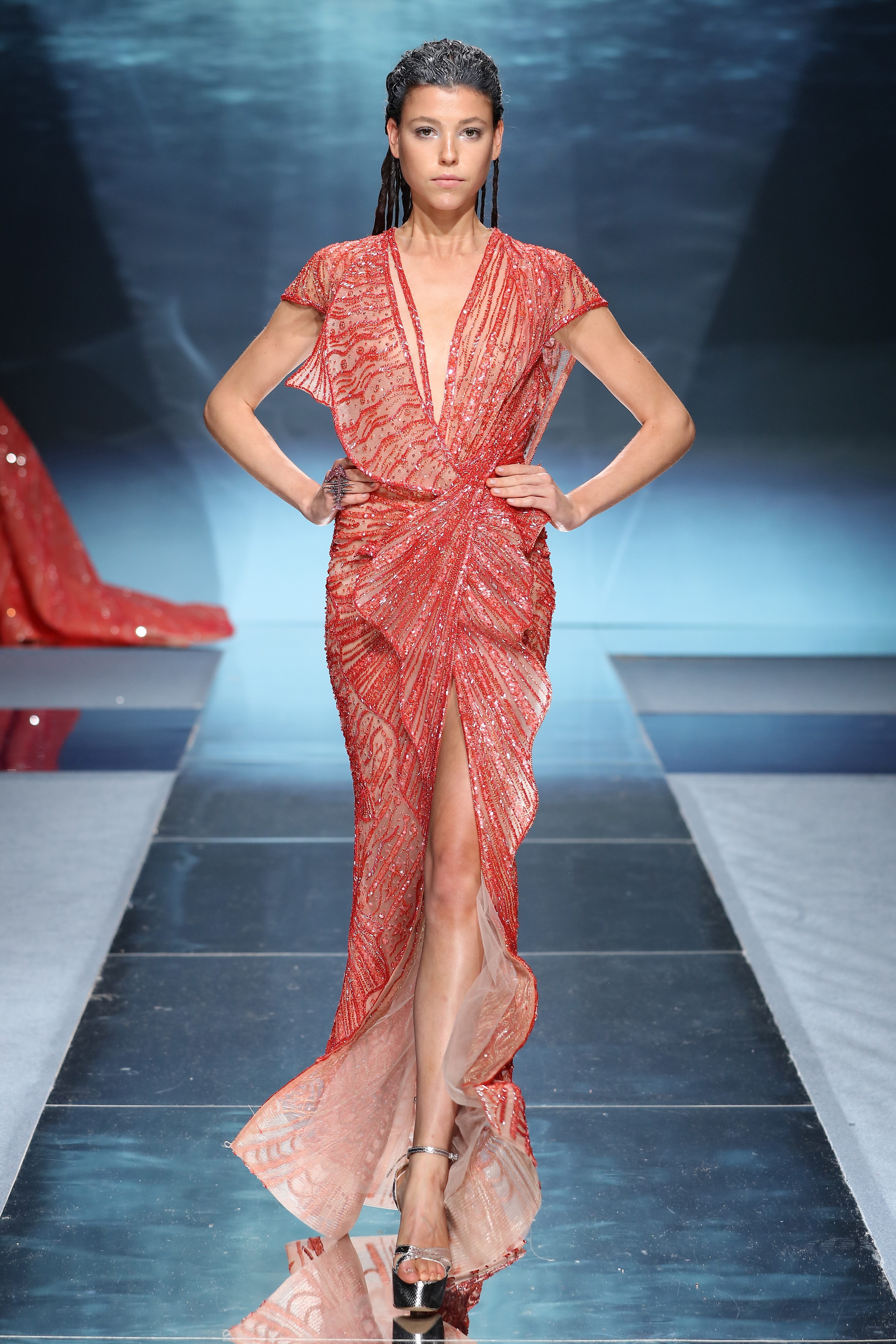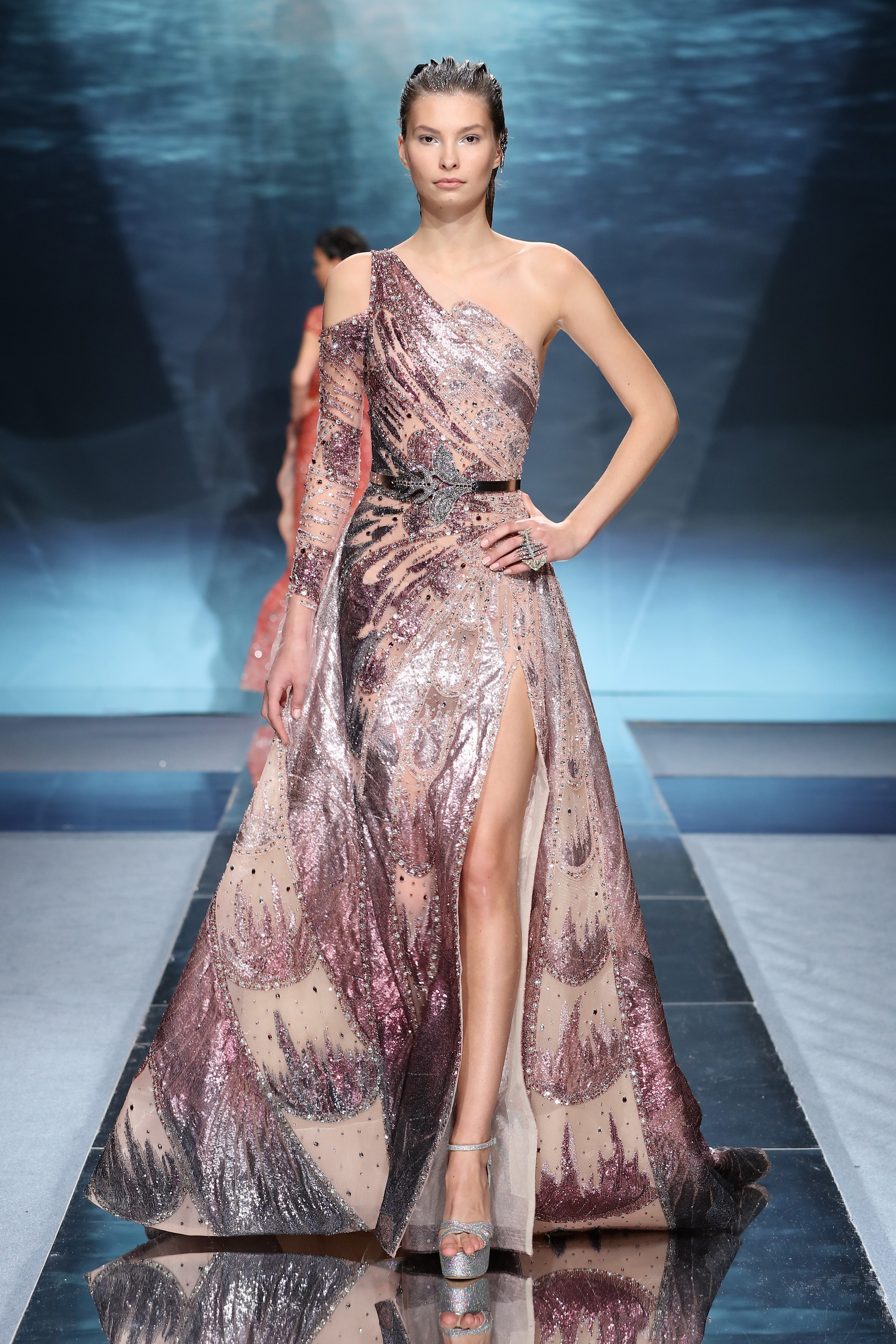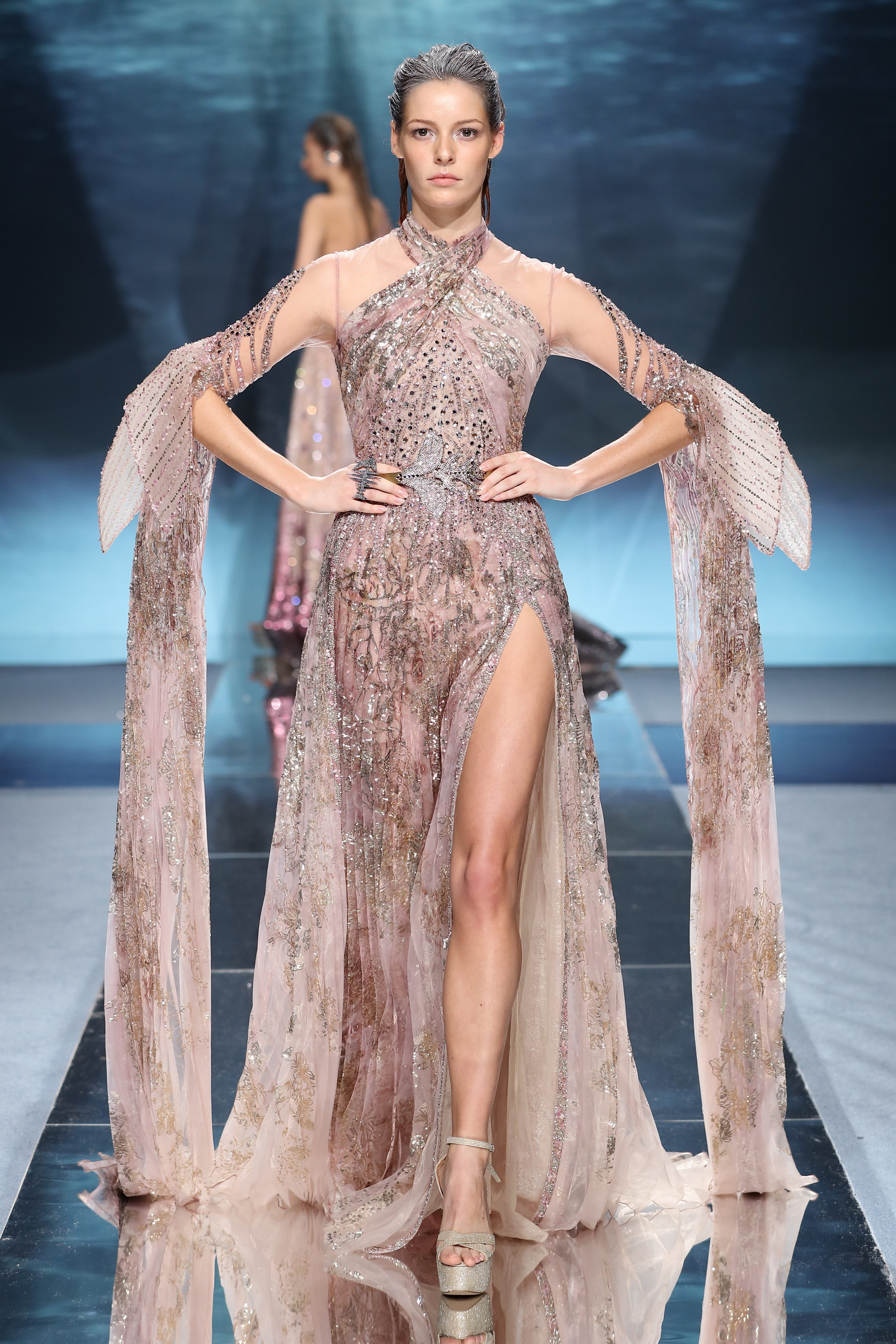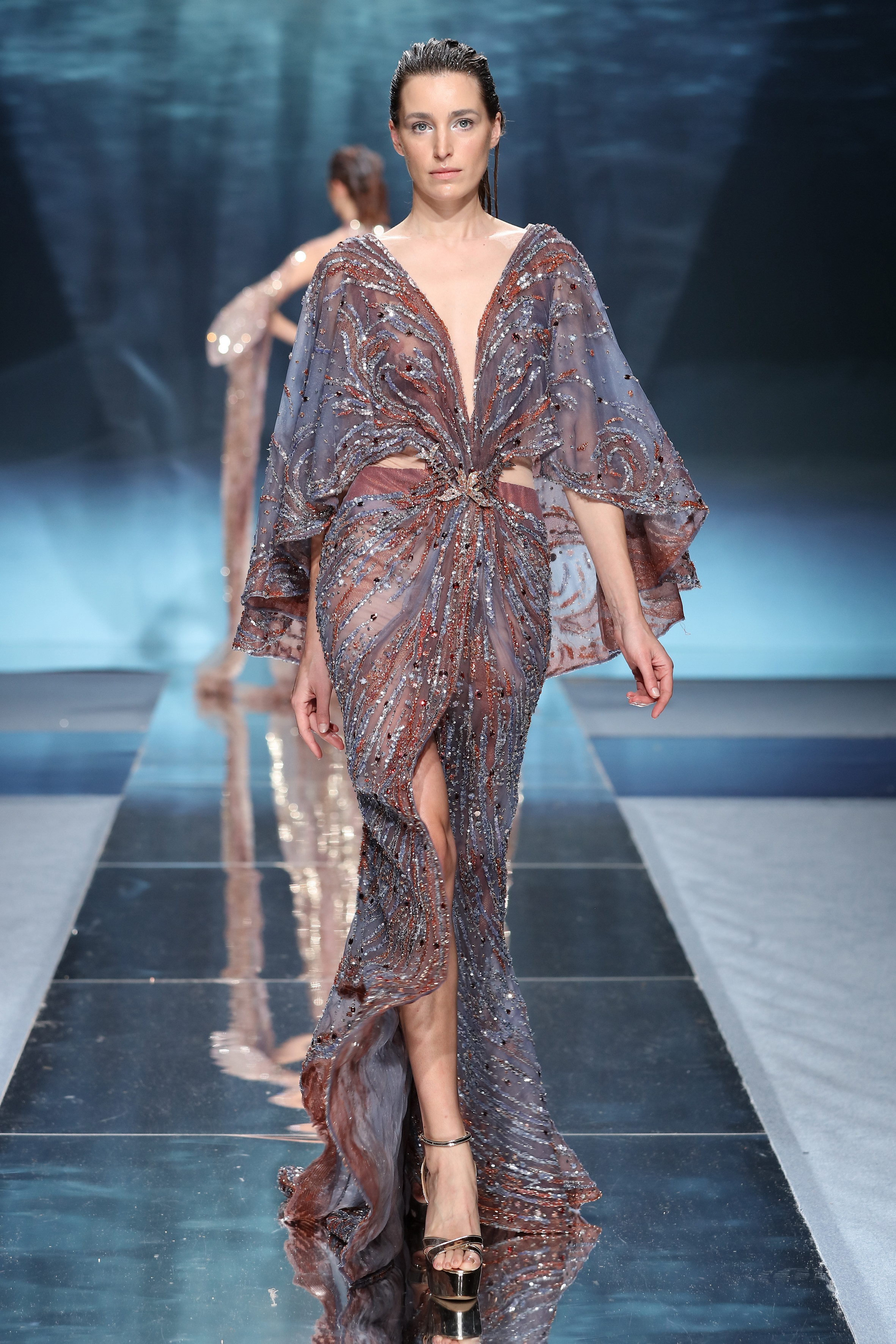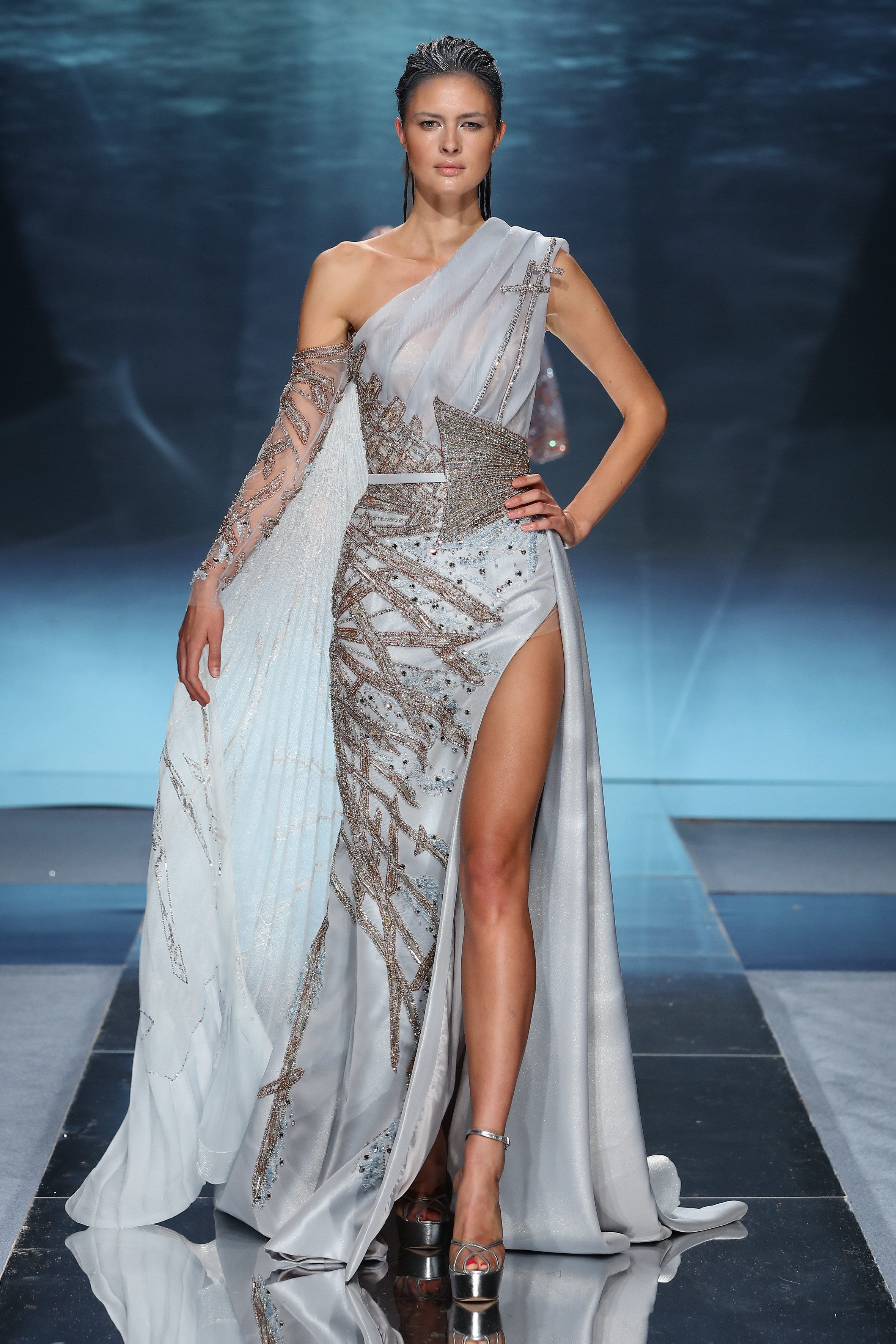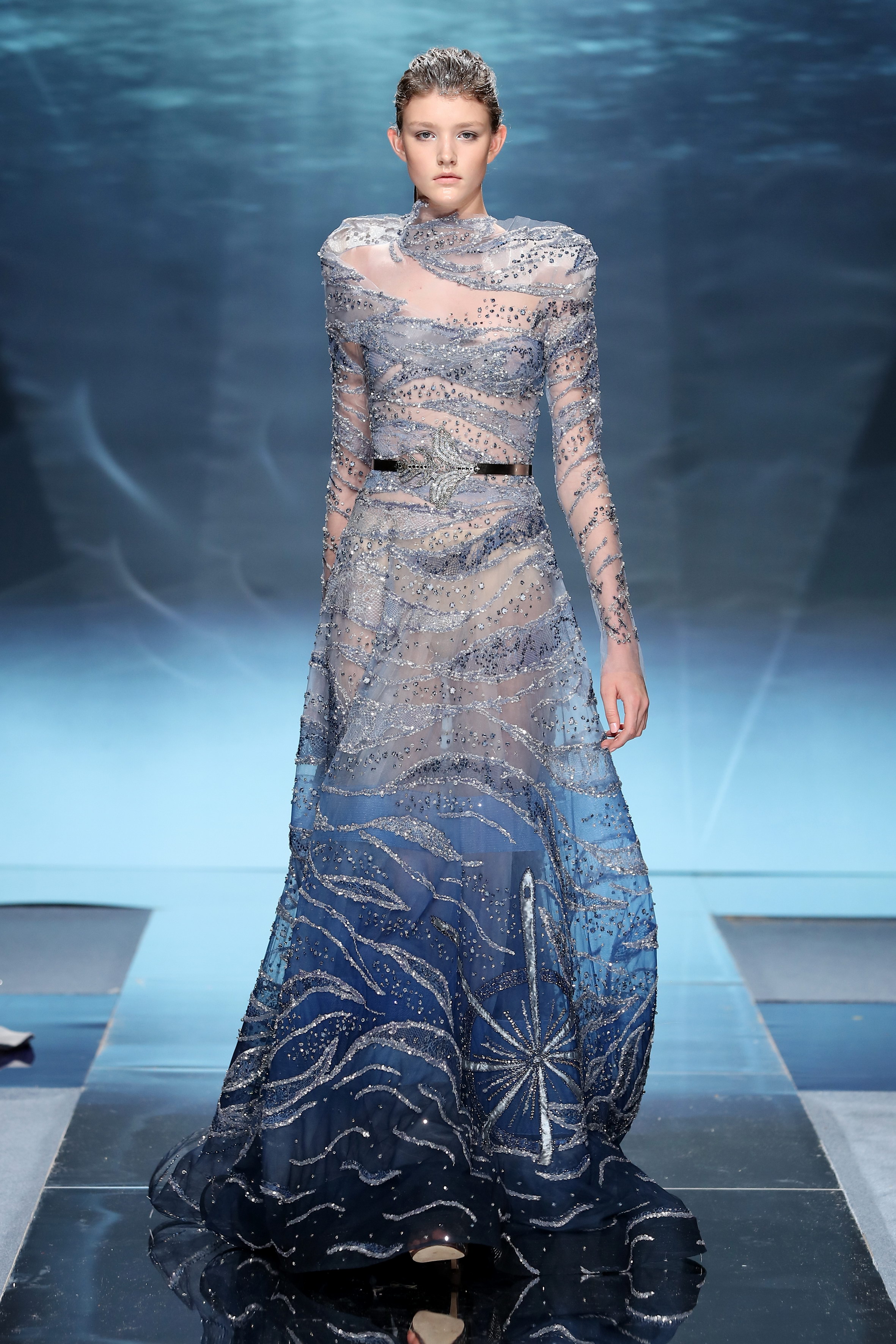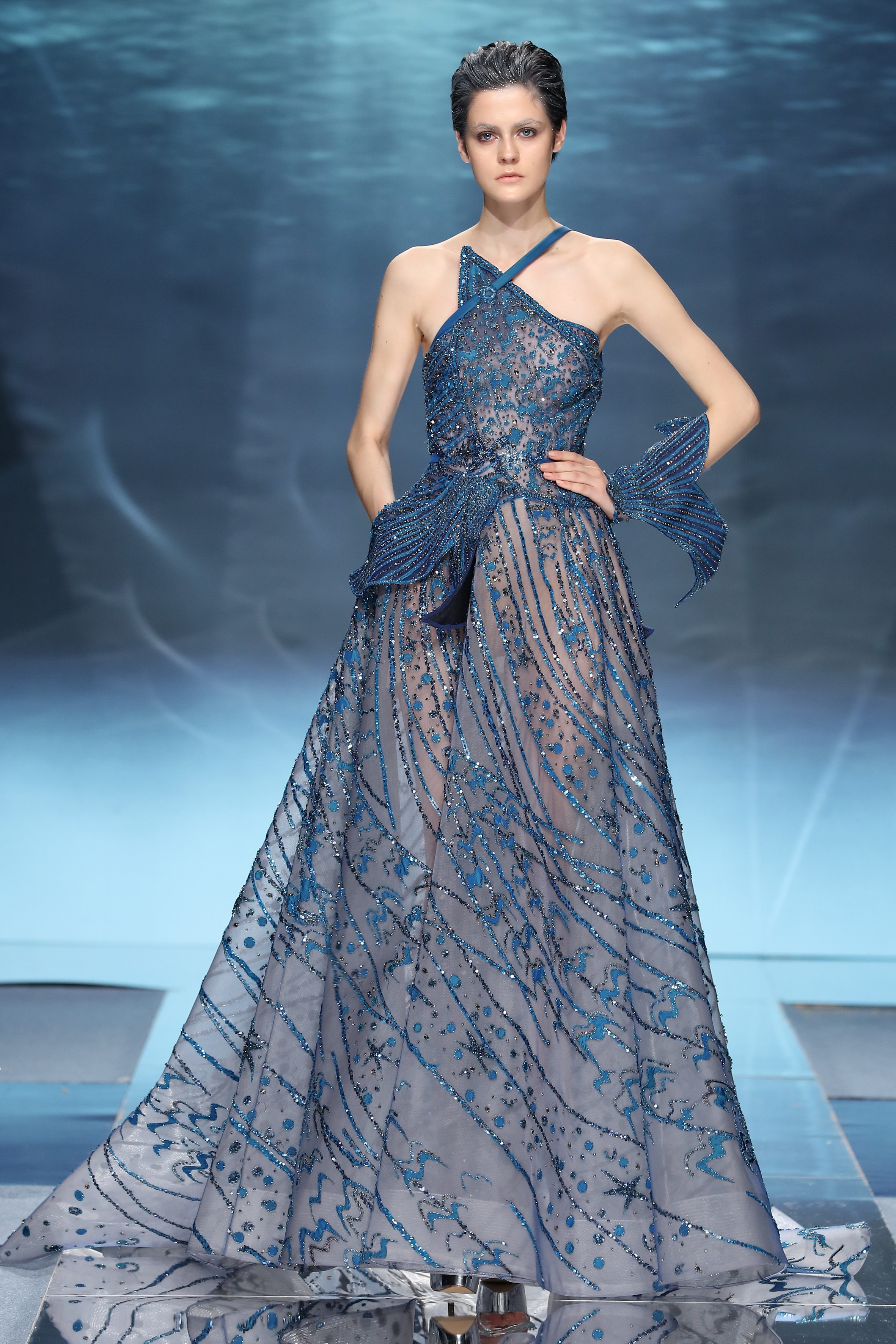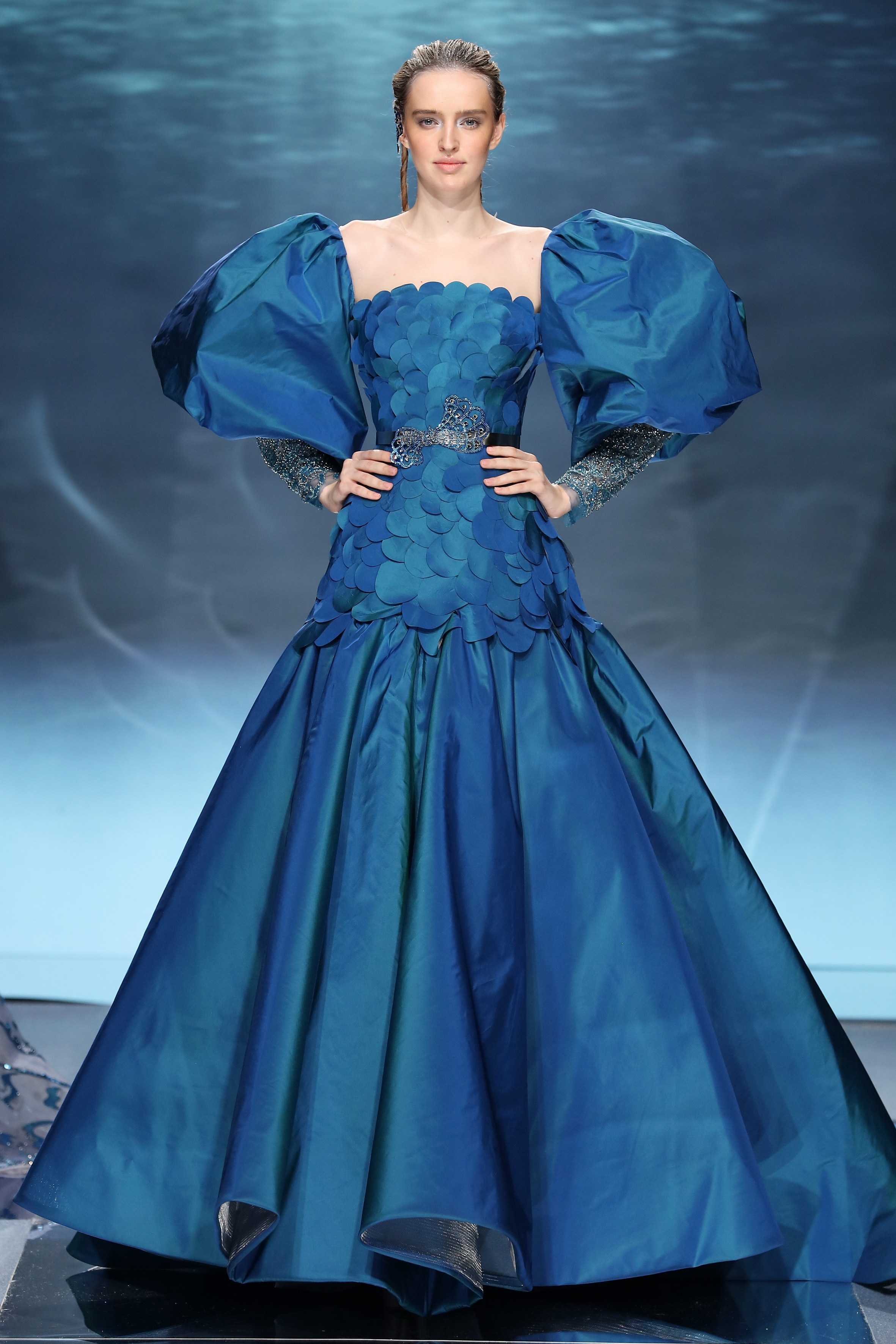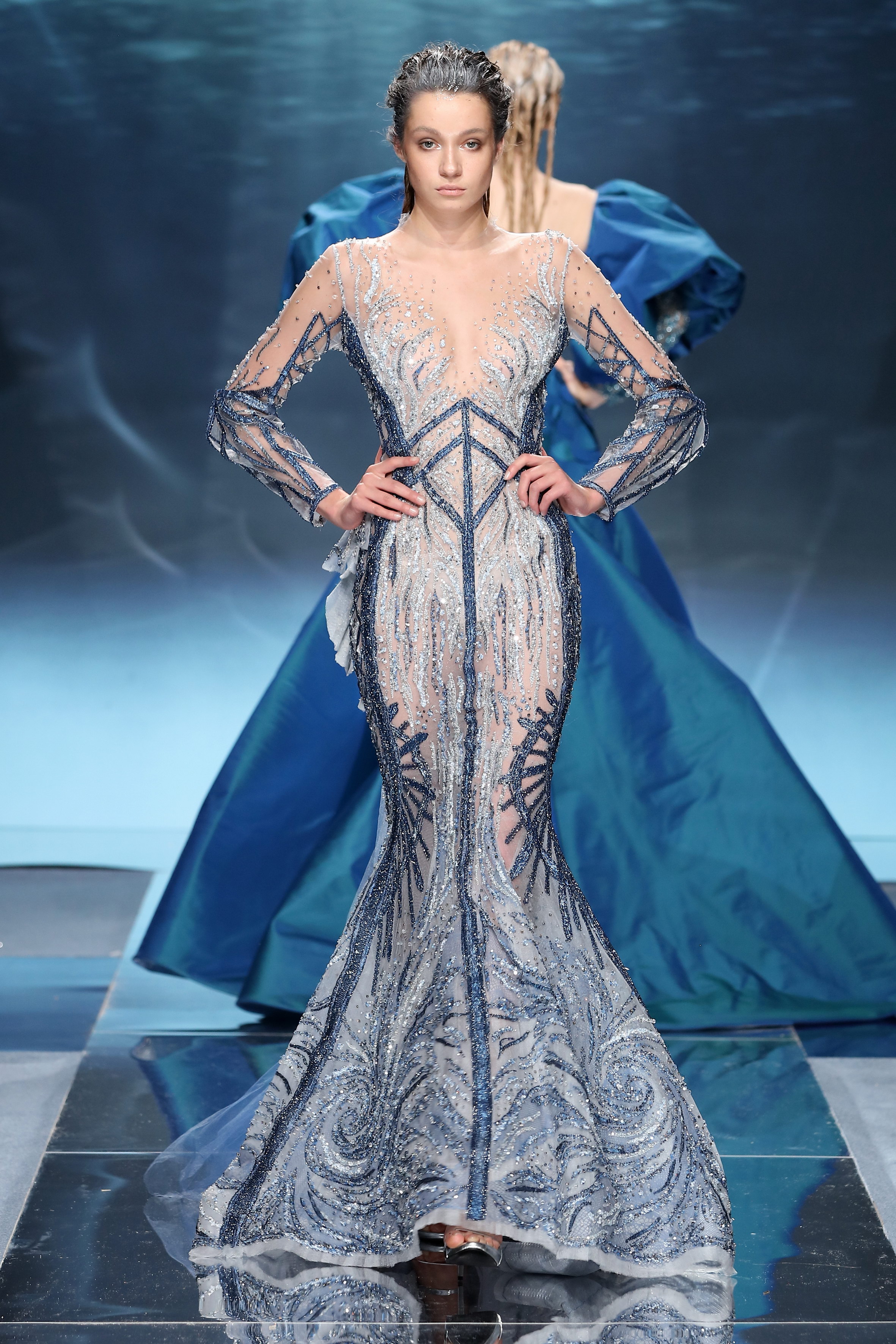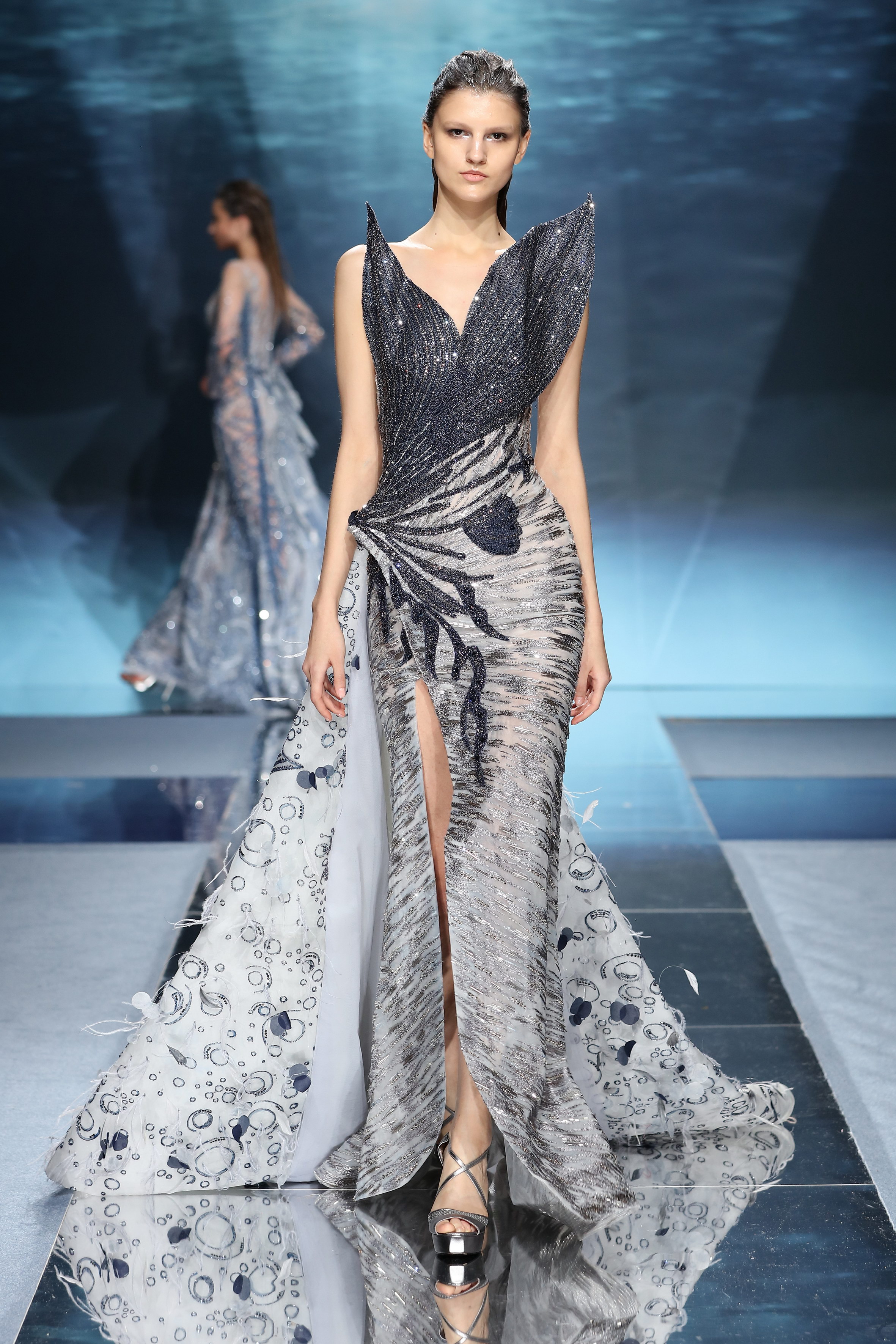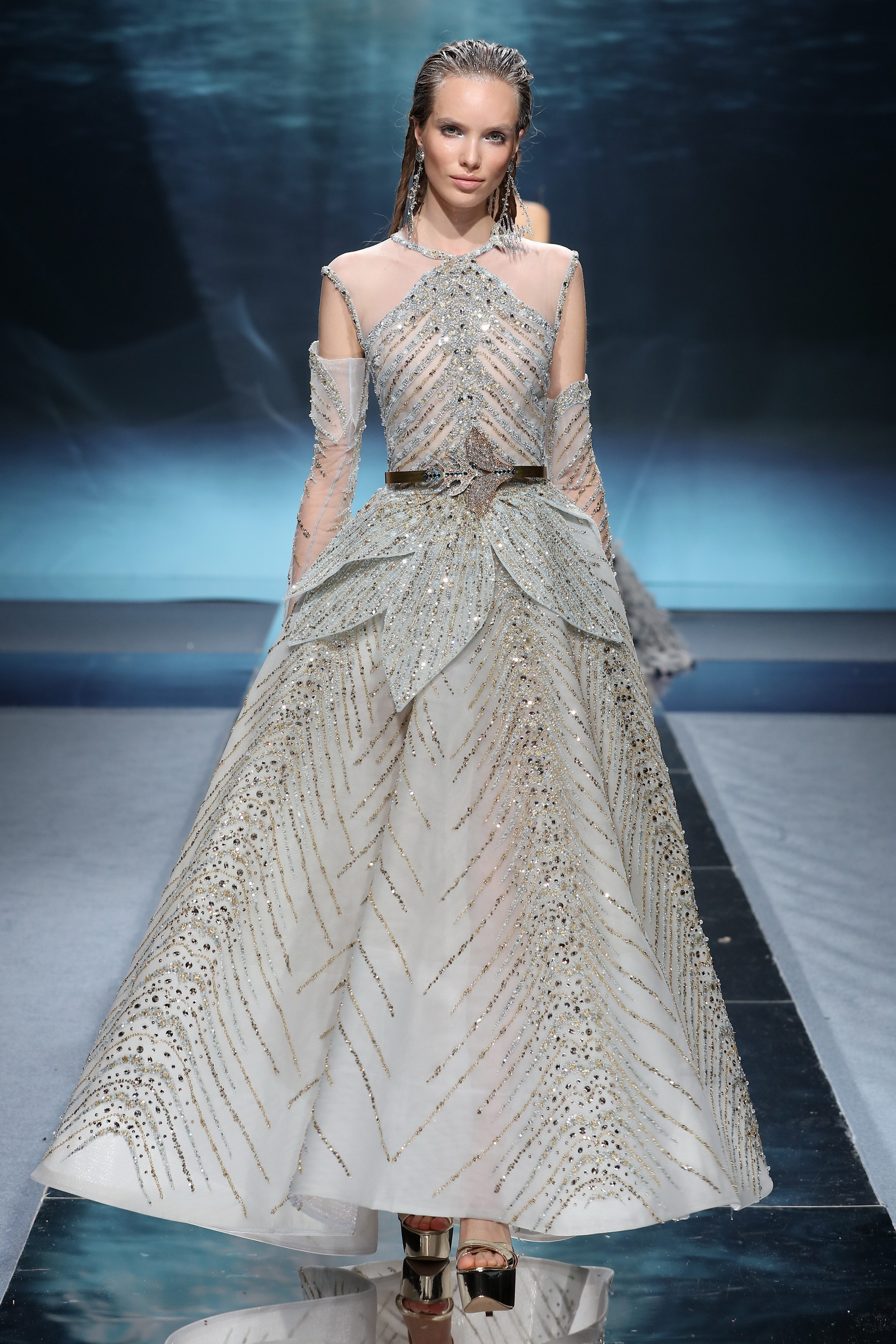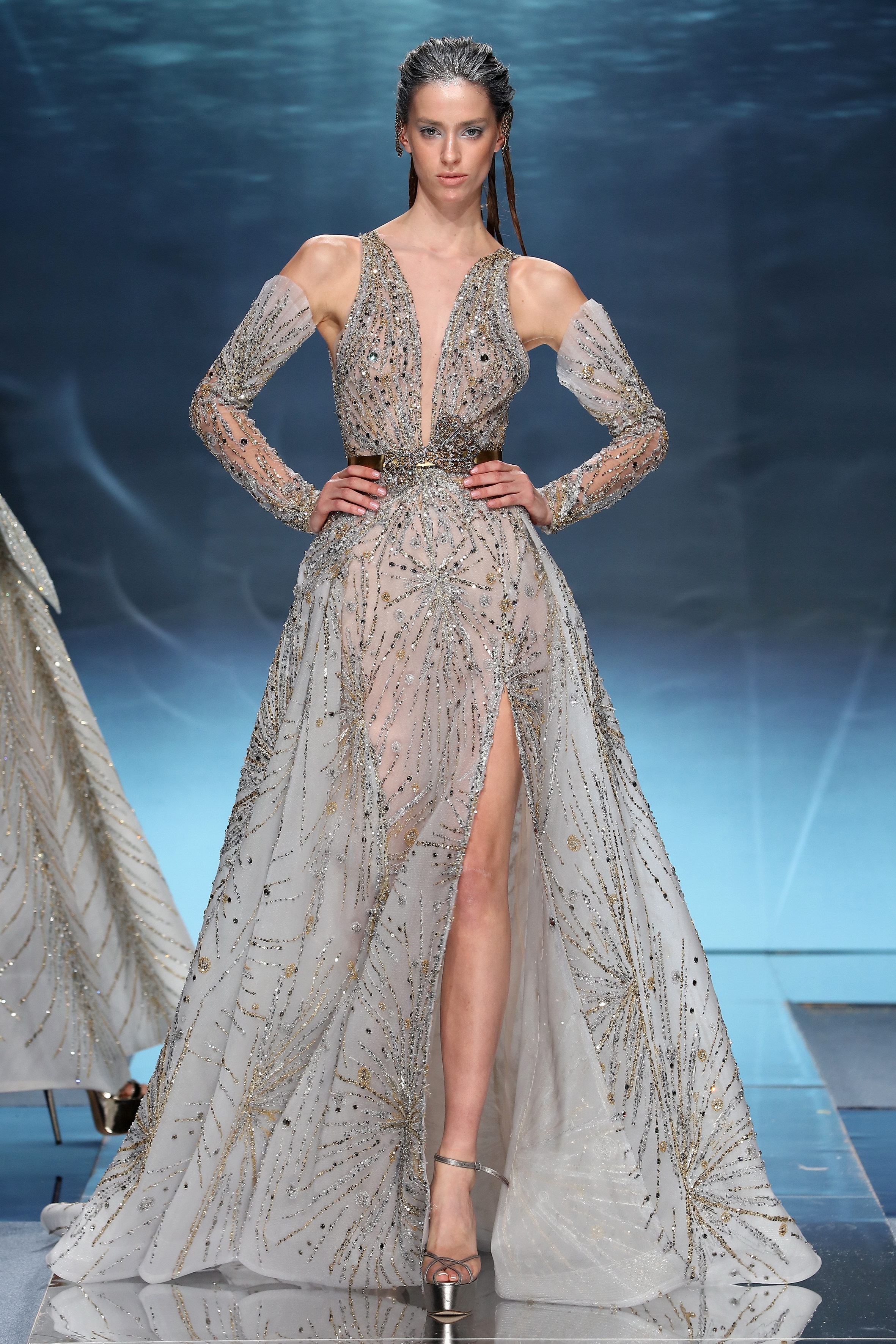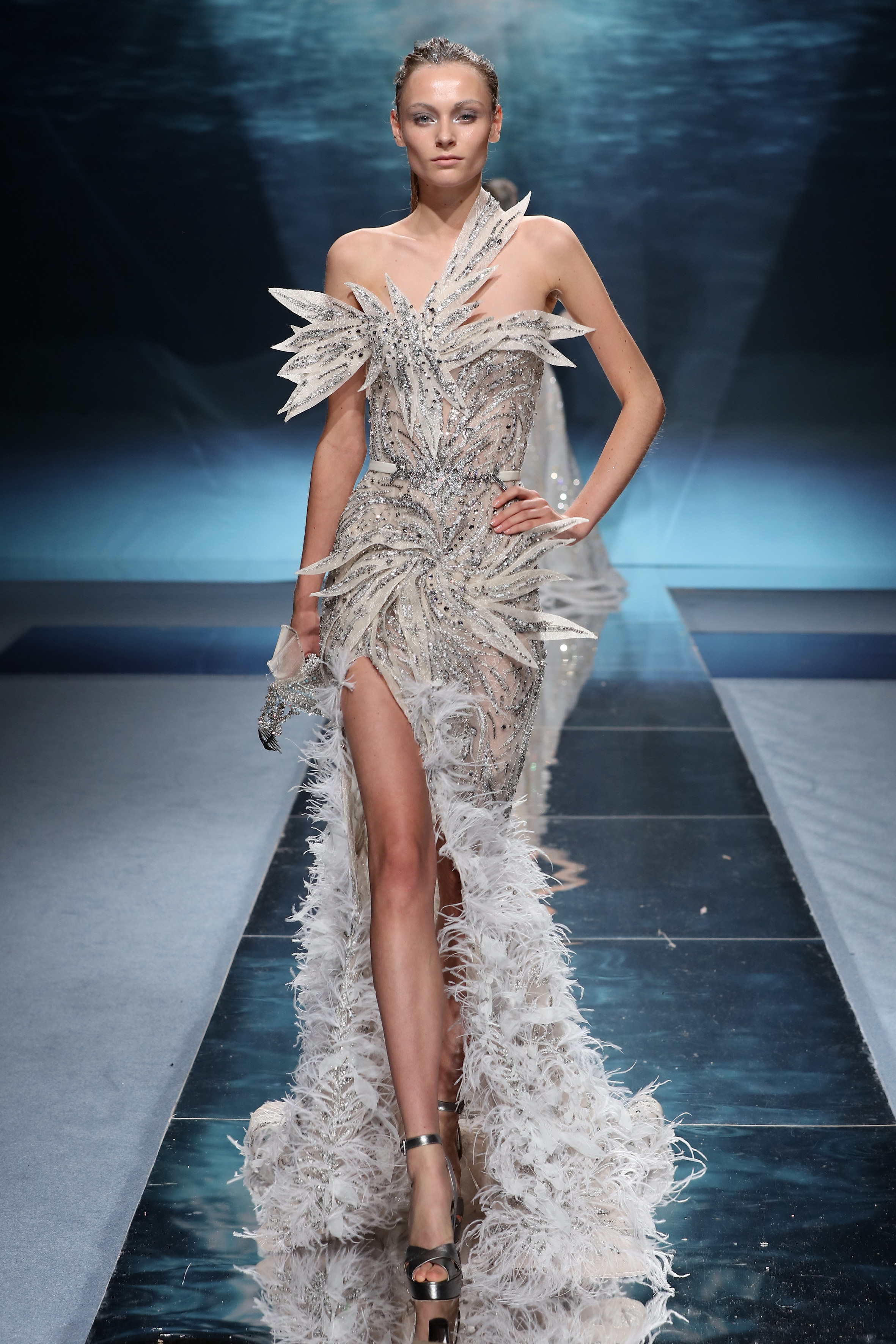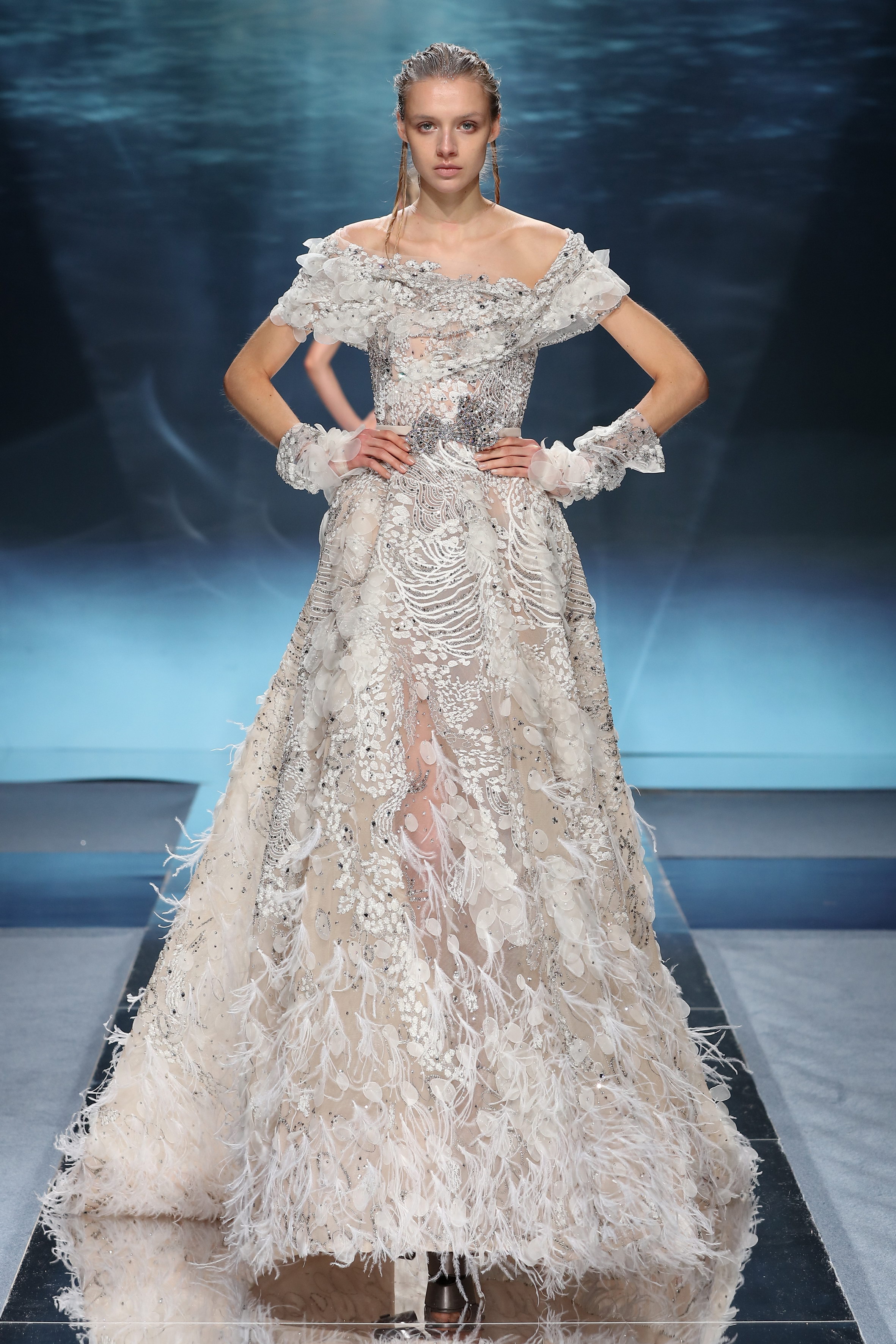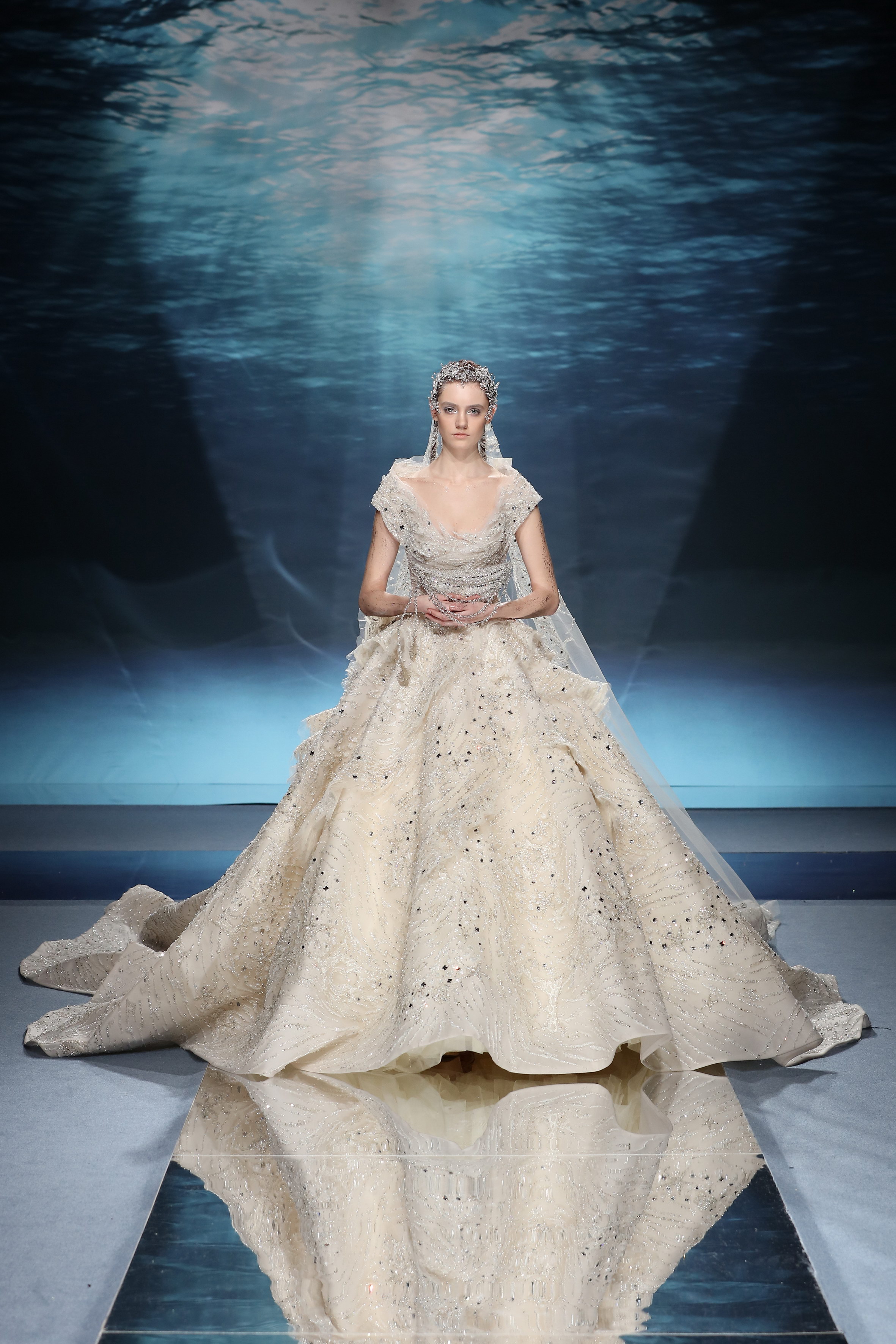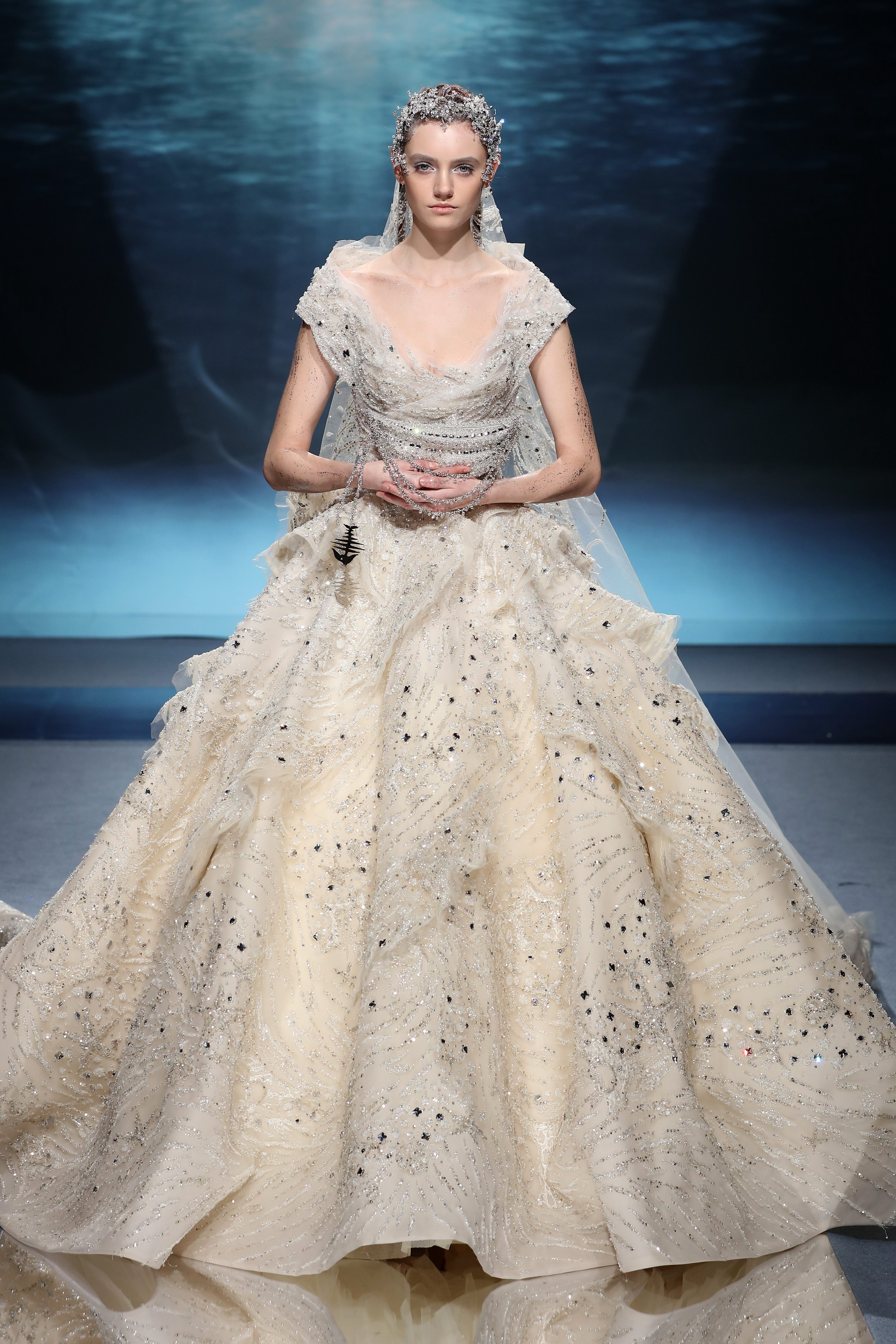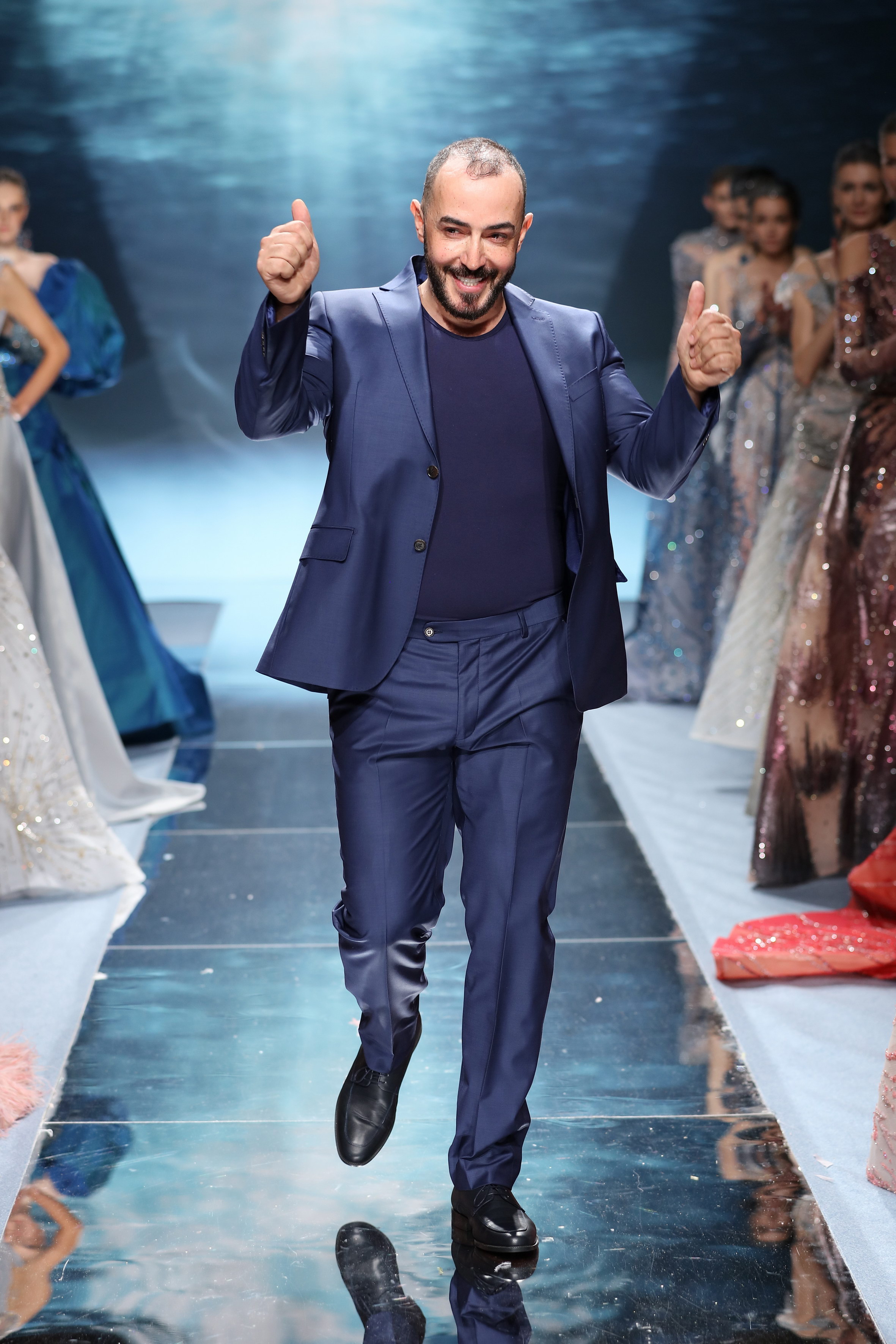 More fashion news from the Ziad Nakad brand. More international Fashion Week runway show recaps to check out now. All images Imaxtree via Ziad Nakad