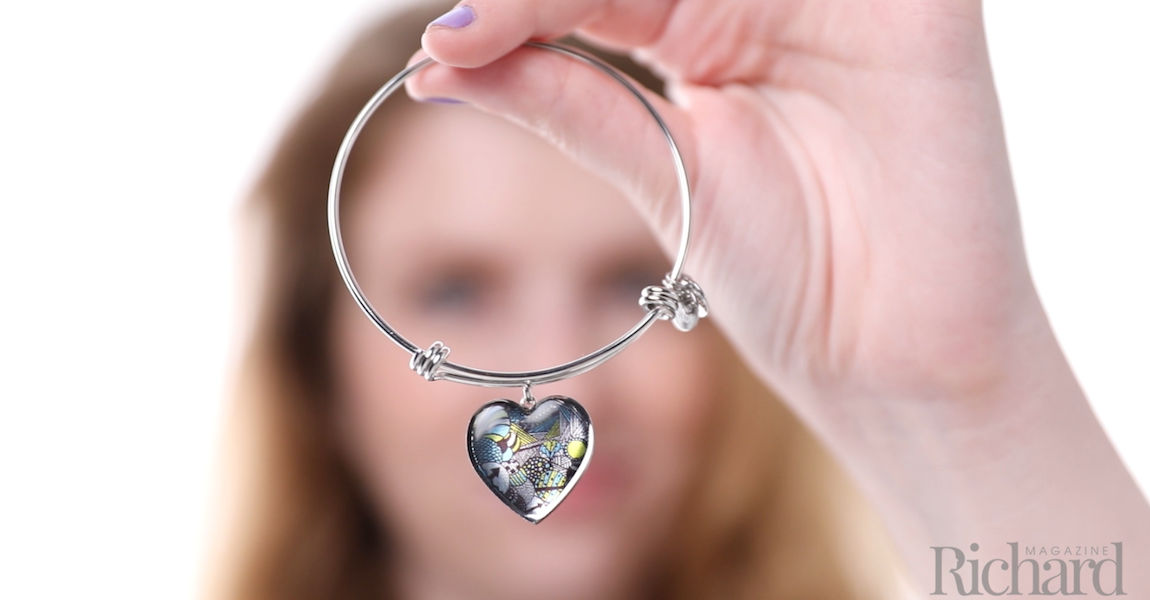 Shop Handmade Zentangle Art and Accessories from ZenJoanie
If you have been keeping up with the latest news around the Richard Magazine offices, you likely already know that we recently launched our very own online store. Maybe you've even browsed our products, and picked up a few of our editor-approved pieces. In recent weeks, we have been spotlighting the editor's picks and new emerging brands from our store with our RM Shop video series. Today, we are bringing you the latest on ZenJoanie. Our team quickly fell in love with the colorful and artistic fashion, accessory, and home decor pieces by this brand – and there's a story behind each one of the handmade designs.
The real-life Joanie behind ZenJoanie first became interested in the Art of Zentangle, a popular method of drawing where you create imagery out of repetitive patterns, after taking a class on Tangle Art. After her parents passed away, she found the practice of creating these mesmerizing designs to be therapeutic, and she wanted to share that joy and harmony with others. She transformed her line drawings into artwork, accessories, fashion designs and more – and that was the beginning of the ZenJoanie brand.
The RM team particularly loves the jewelry in the ZenJoanie collection, because the pieces are so wearable and stylish – and it's always a bonus to have a little piece of artwork at hand. Plus, this part of the brand is the most expansive: the company offers Zentangle charm bracelets, dog tag style necklaces, leather wrap charm bracelets, and more ways to wear your creative pieces. Most of these designs are hand-drawn by Joanie herself, and her husband Paul also creates digital art jewelry for the brand as well.
You can shop our editors' favorite selection of ZenJoanie pieces on the Richard Magazine shop, or on ZenJoanie's website.
Visit the ZenJoanie Richard Magazine seller profile. More new jewelry launches you should know about.
If you buy something through our links, Richard Magazine may earn an affiliate commission.