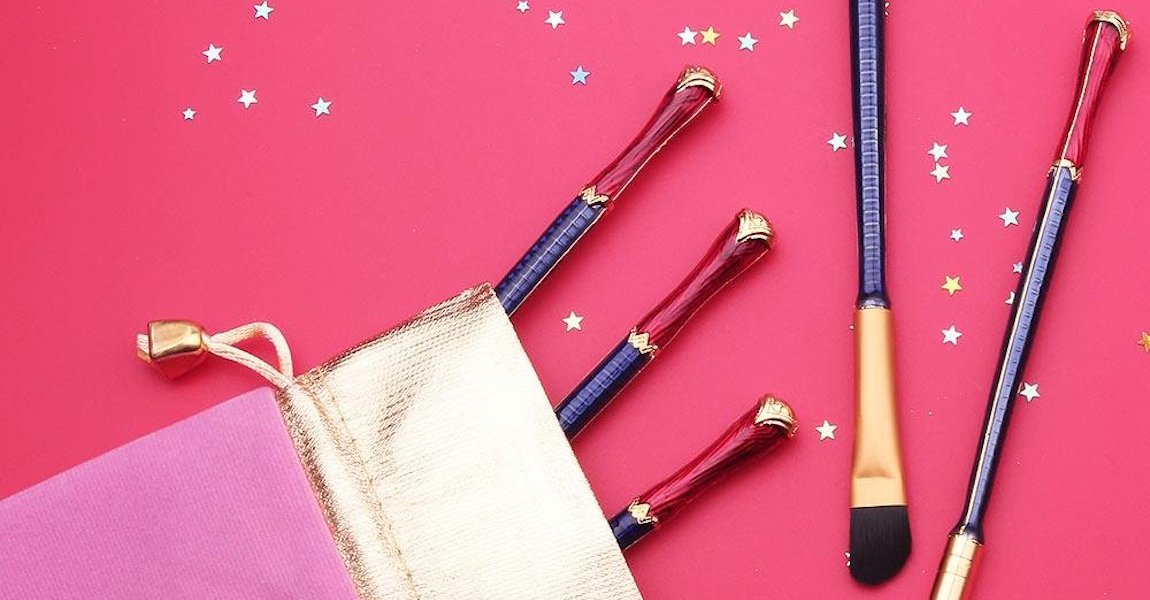 Get Inspired By These Marvelous Wonder Woman Makeup Brushes
Are you obsessed with all things Wonder Woman? We really can't blame you – especially since we are right there with you, sharing in the excited obsession too. But if you also love upgrading your beauty wardrobe to include fun products that make your morning makeup routine a true delight, then we know you are about to flip out over Bijou Blossoms' marvelous new Wonder Woman makeup brushes.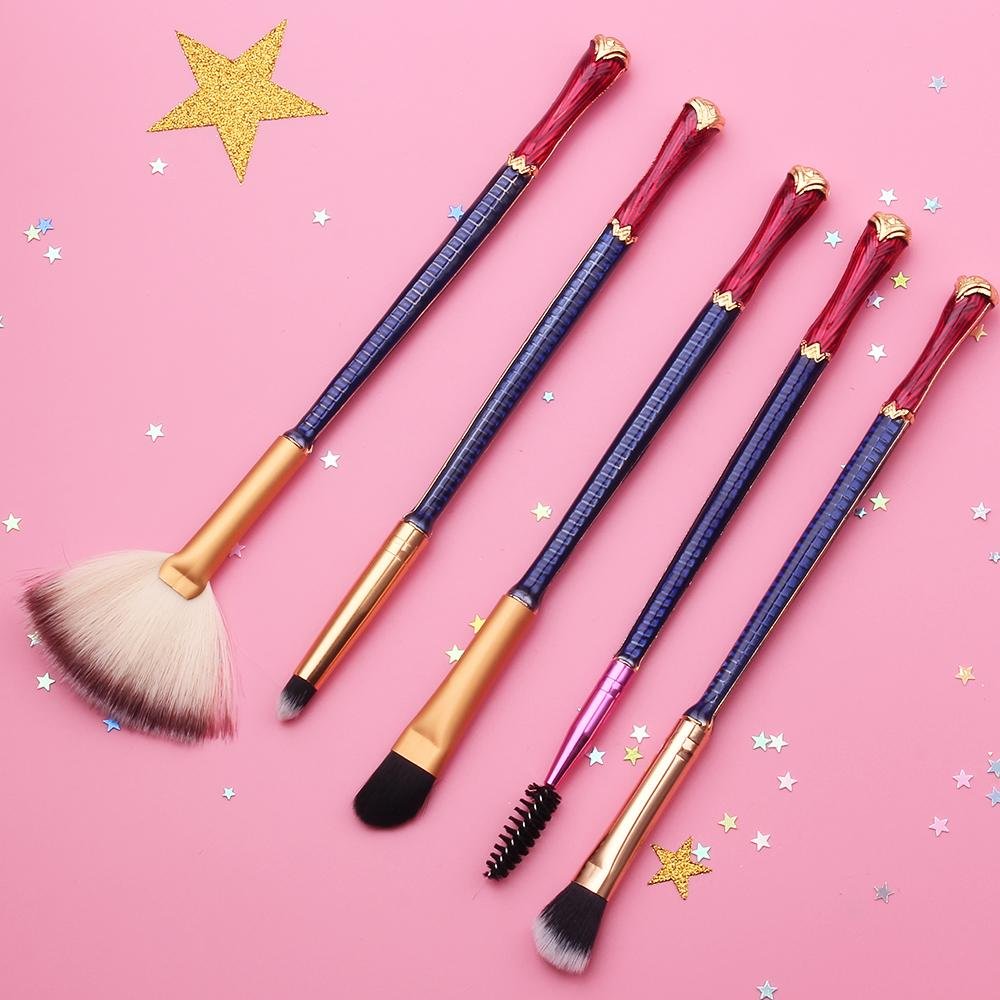 That's right: the fashion and cosmetics company recently launched a line of Wonder Woman makeup brushes with colorful handles inspired by the red, blue, and gold of the character's iconic costume. Fans of the Marvel comic books and/or the popular film franchise starring Gal Gadot alike will appreciate the fierce aesthetic.
The 5-piece makeup tool kit features a fluffy fan brush, an eyeshadow smudging brush, a shaping spoolie brush, and two small angled brushes – all perfect for creating perfected eye, cheek, lash, and brow looks.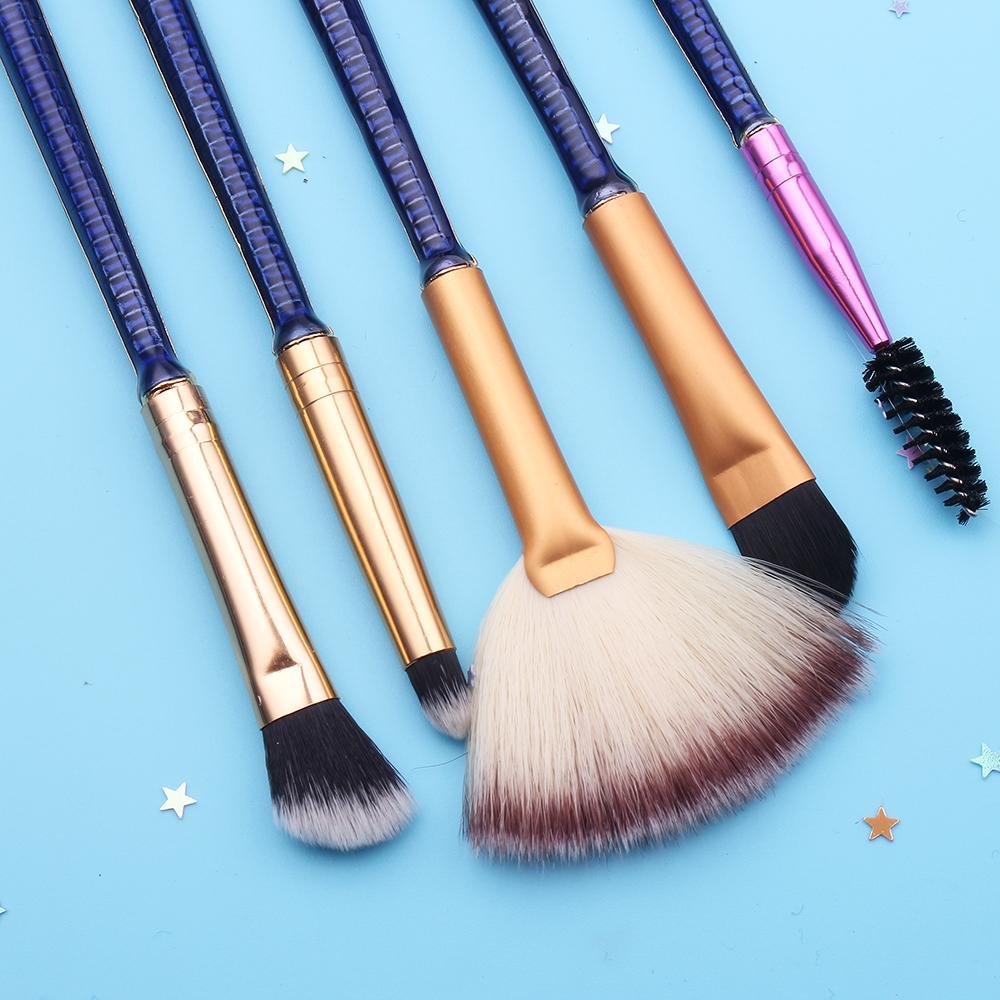 Each easy-to-use brush is crafted from zinc alloy and synthetic fibers, and they are 100% cruelty-free. Sold together as a set, the Wonder Woman makeup brushes all retail for $32 on the brand's website – which is an affordable price even a superhero would get excited over!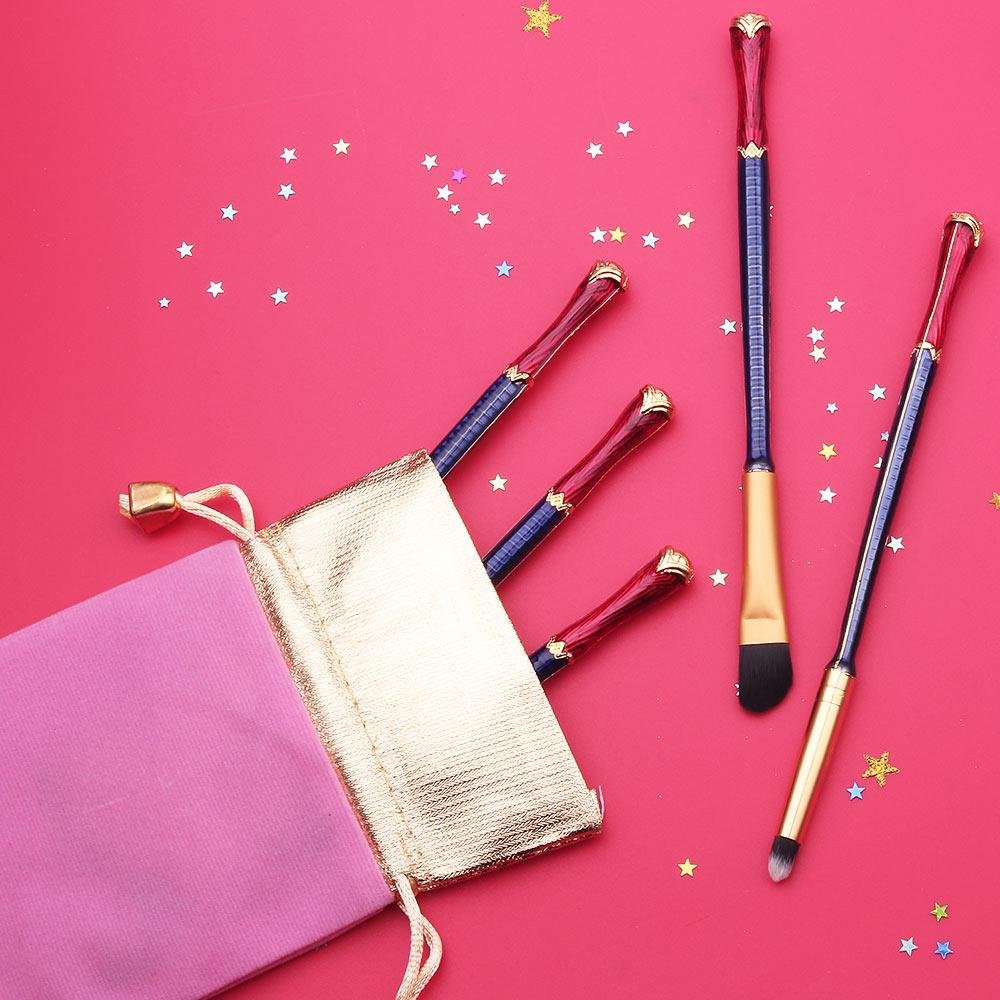 The Bijou Blossoms brand is known for their creative, quirky, and pop-culture themed products. Even if Wonder Woman isn't your film of choice (though we would have to argue with you on it,) the company also sells a ton of other trending collection, including a Pokemon GO character brush set, Harry Potter-themed collection, brushes inspired by the enchanted rose in Beauty and the Beast, and even a Star Wars lightsaber brush set – complete with fringe tassels. So let your wild imagination drive your new spring beauty purchases!
More new beauty products to try. More makeup launches for Spring 2018. More Wonder Woman-inspired makeup. All photos via Bijou Blossoms