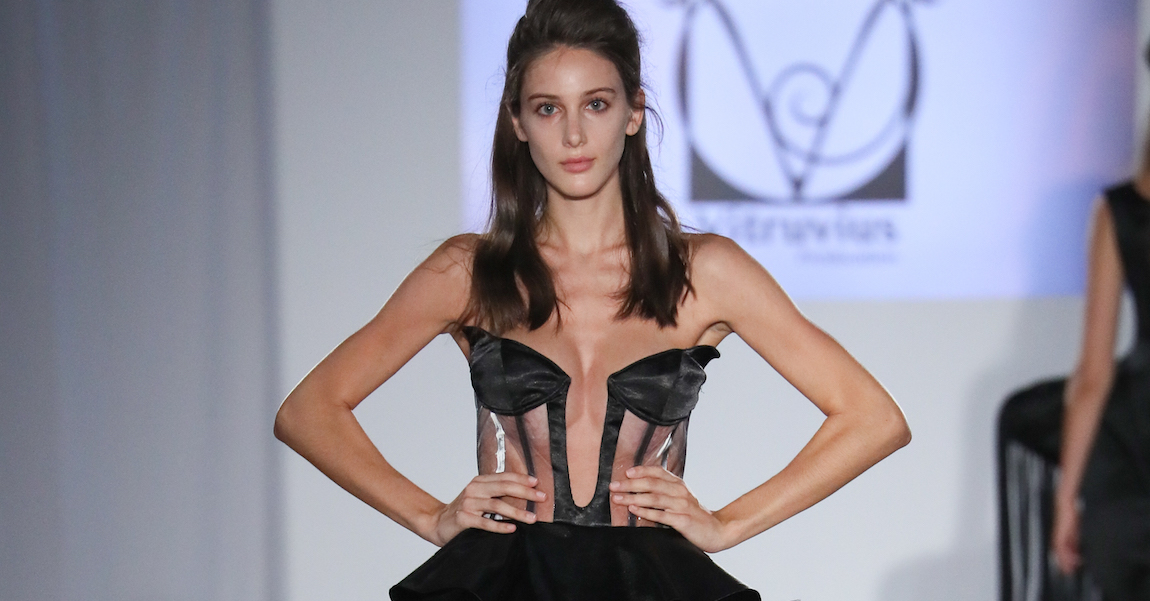 Vitruvius Showcases Futuristic Looks at New York Fashion Week – Exclusive Video
International design was at its finest during this year's productions from Nolcha Shows. The NYFW host presented many Spring 2019 events at West Edge NYC this season of September New York Fashion Week, including the latest body of work from the Vitruvius collective. This particular runway show featured a stunning collection created by talented design students from Vancouver, Canada – and the pieces are too compelling to miss.
Richard Magazine's editorial team was on the scene to capture the thrilling presentation firsthand – and we were so impressed by the inventive and edgy looks that walked the runway.
The latest Vitruvius collection was a gown-heavy affair, as several students exhibited daring and avant-garde creations. Bold headpieces, architectural elements, and ornate detailing took center stage as the designers showed off their unique, artistic craftsmanship.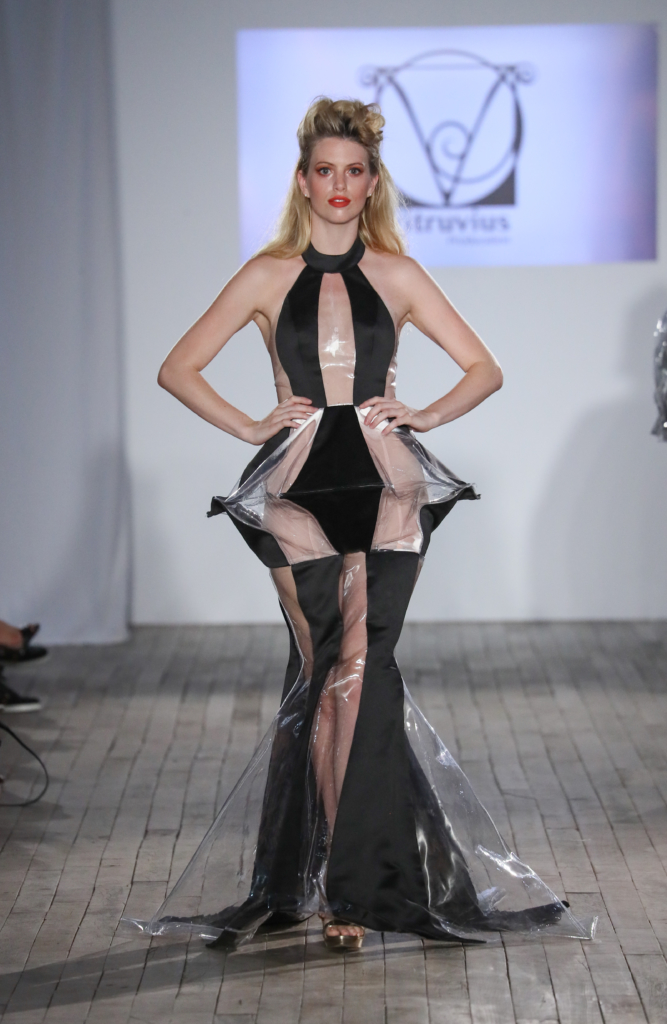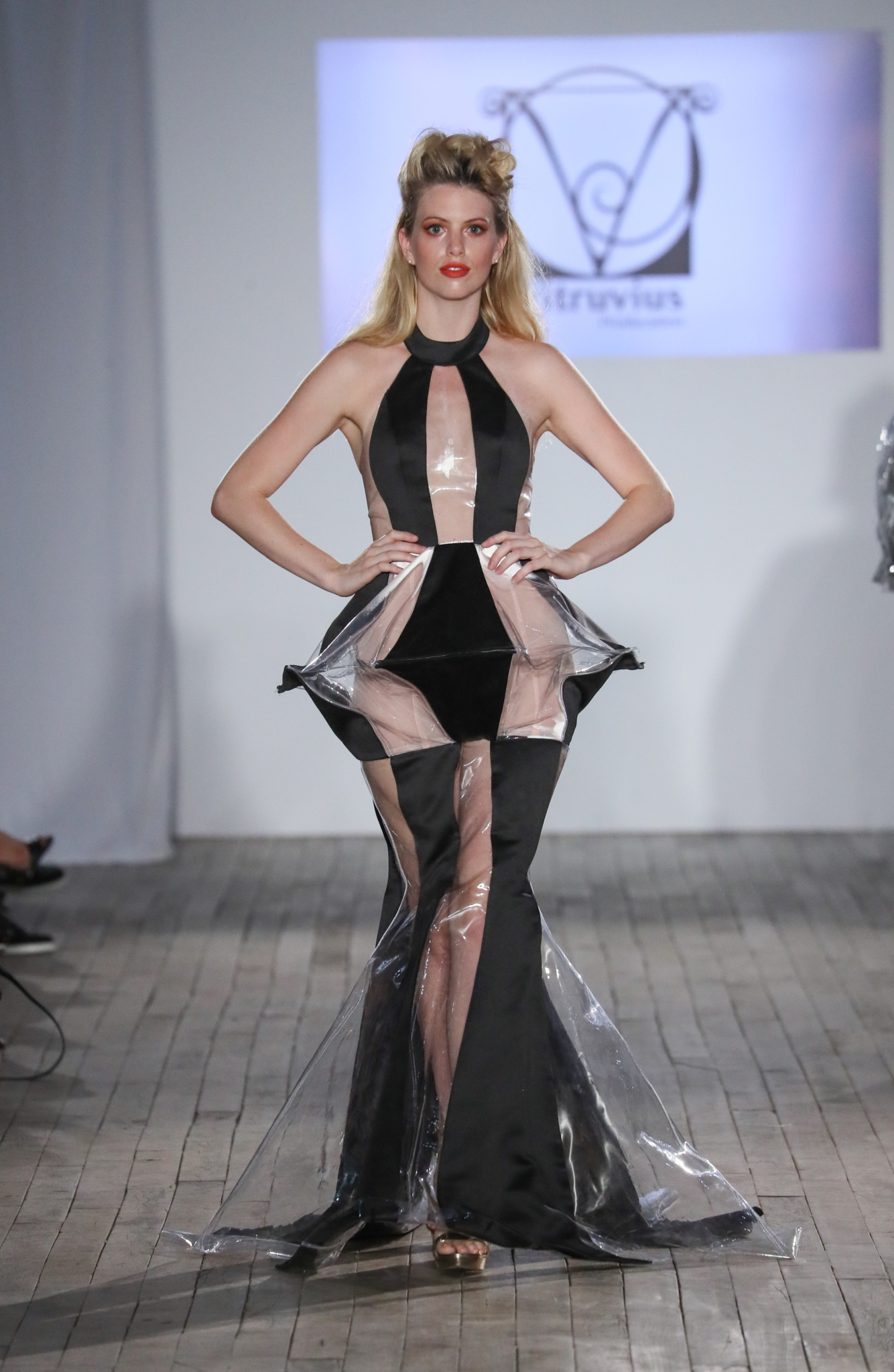 One trending material featured throughout the show was clear plastic and vinyl fabric, which was incorporated as side panel detailing and peek-a-boo window paneling. The material added a futuristic layer to some jackets, jumpsuits, and evening gowns – and also tied looks from individual designers together for a unified collection.
In addition to the artfully crafted womenswear, the Vitruvius designers also showcased some tailored and edgy menswear pieces, including dramatic overcoats and stylish satin trousers. In comparison to the over-the-top dresses, these garments are effortlessly wearable, but still showcase the creative spirit.
Click through the gallery below to see photos from the Vitruvius Spring 2019 runway show at NYFW.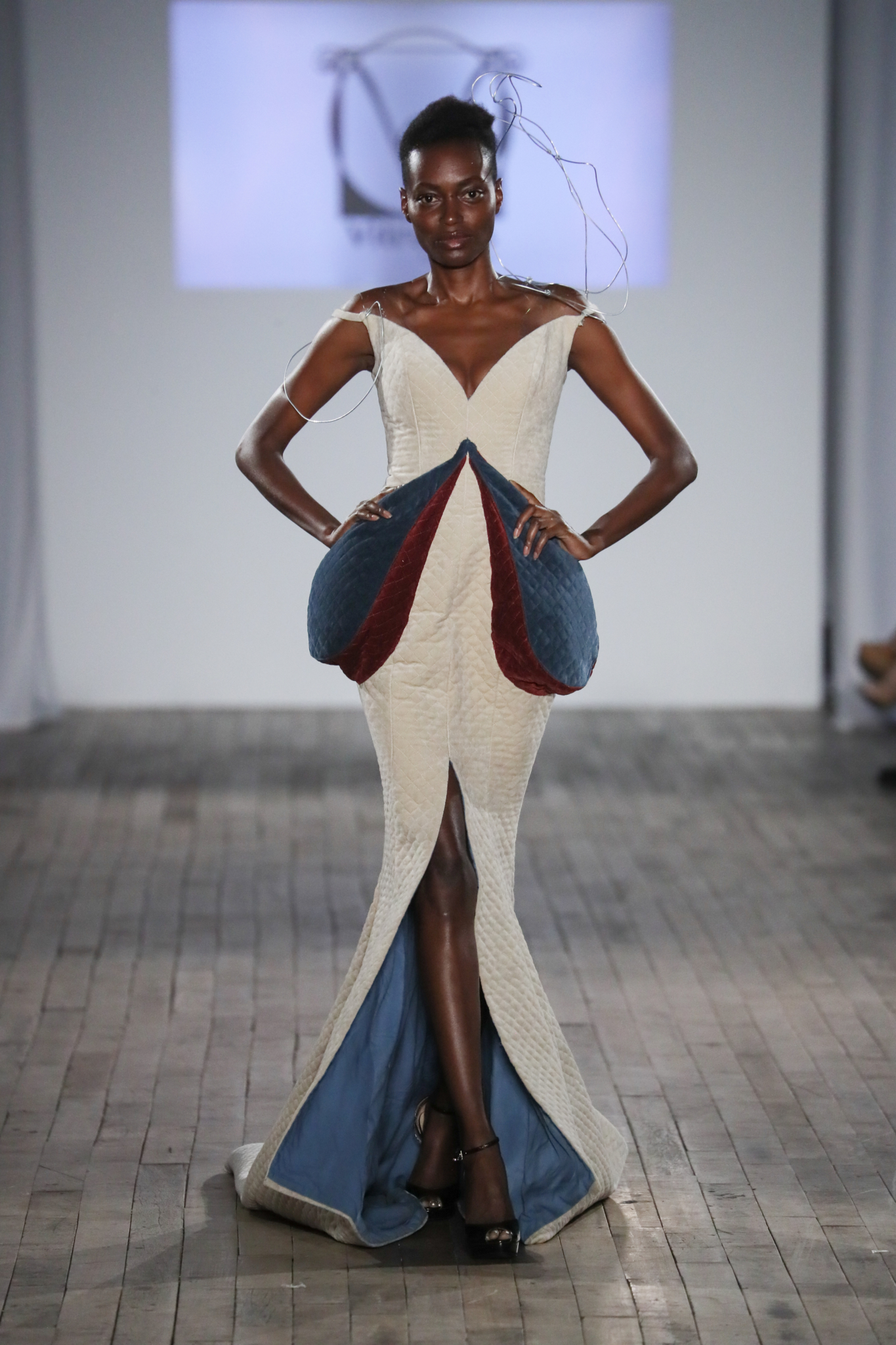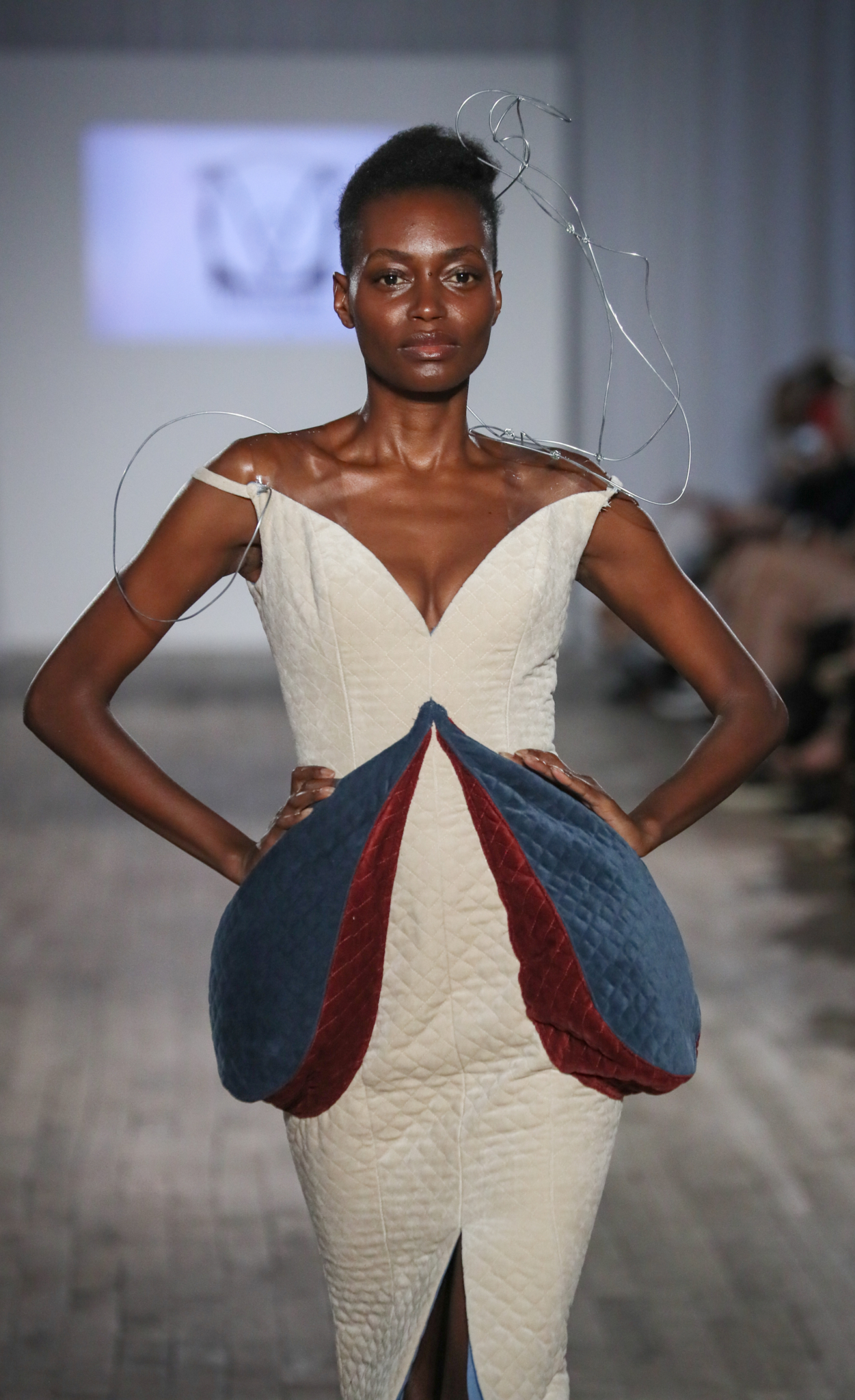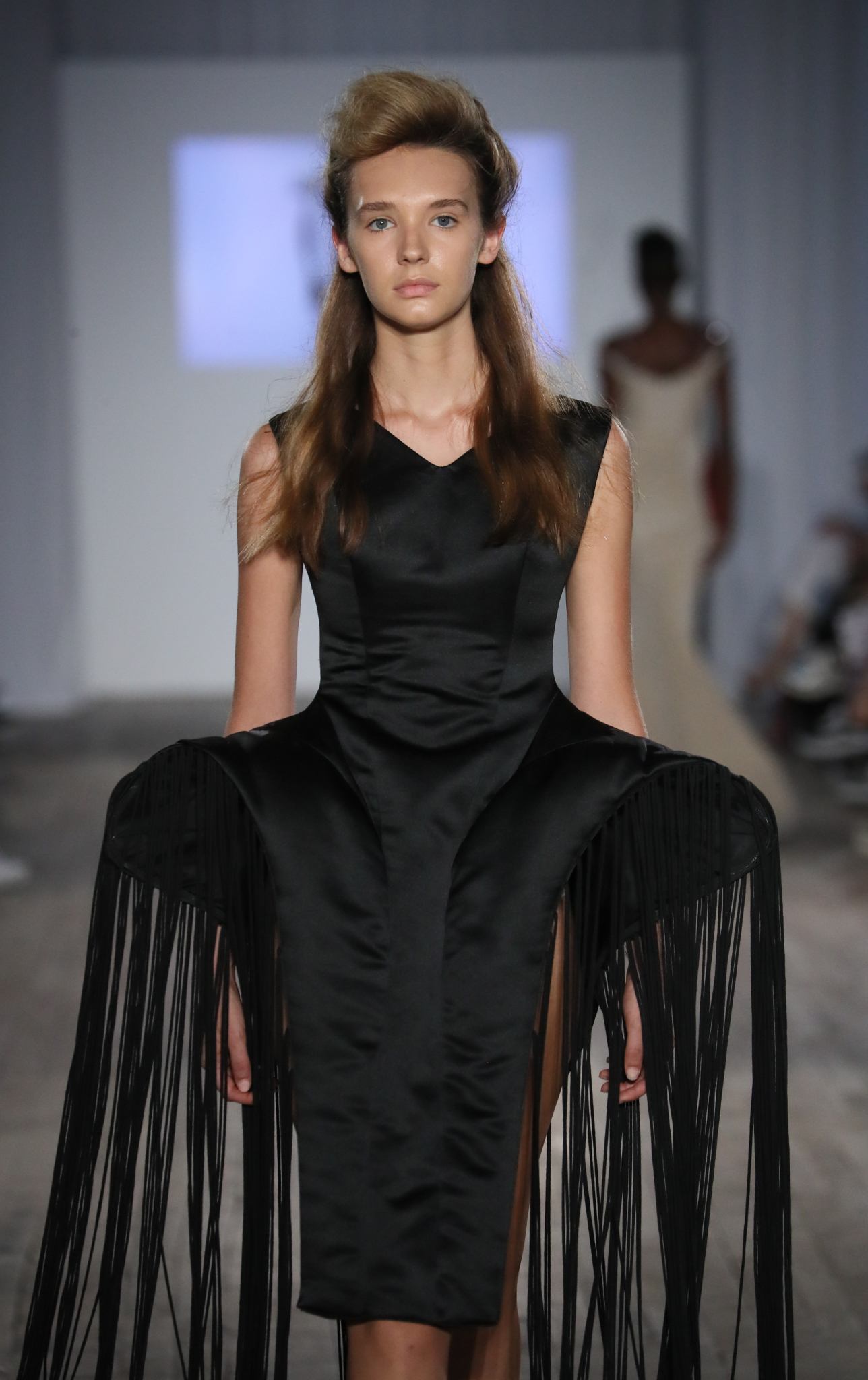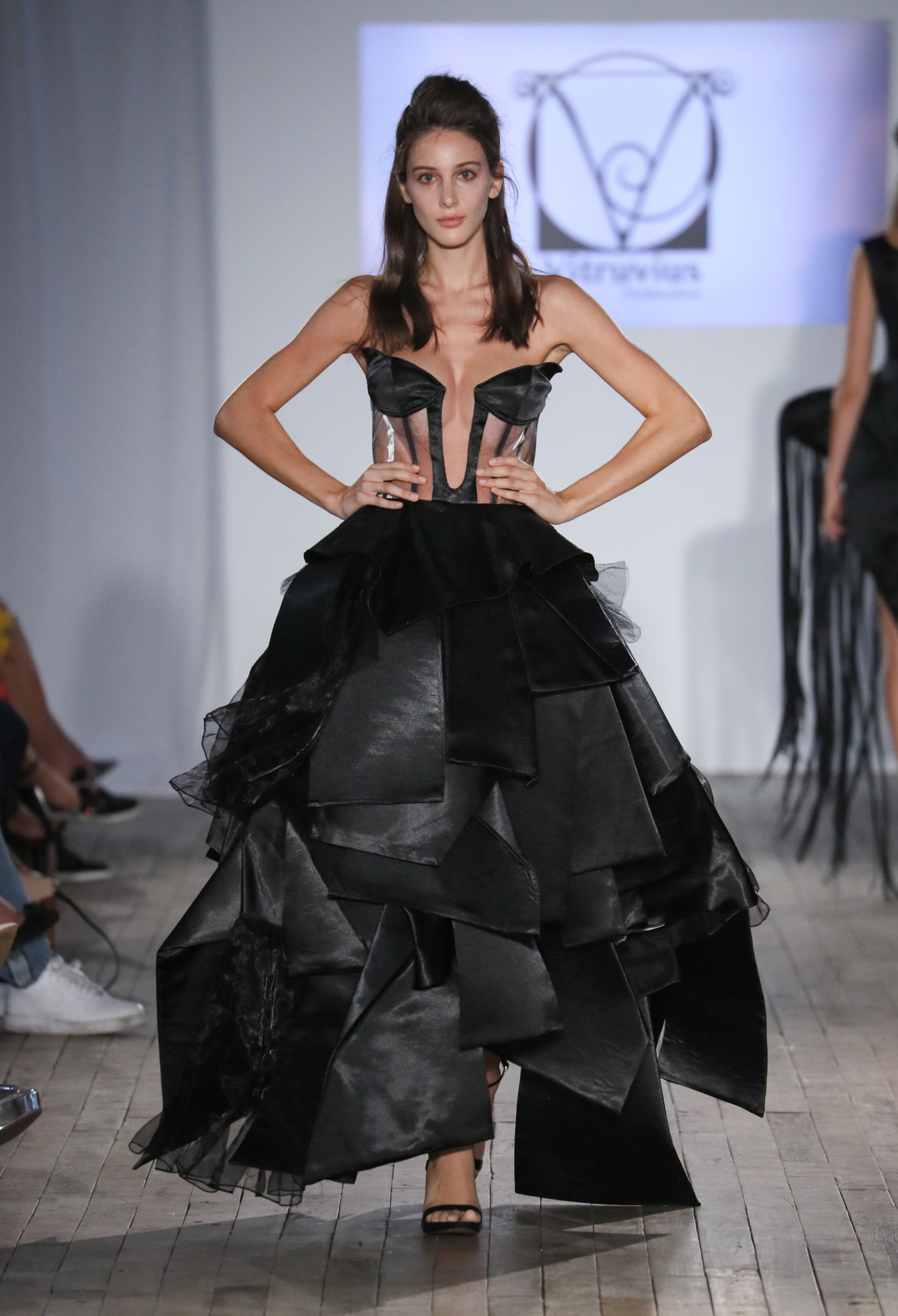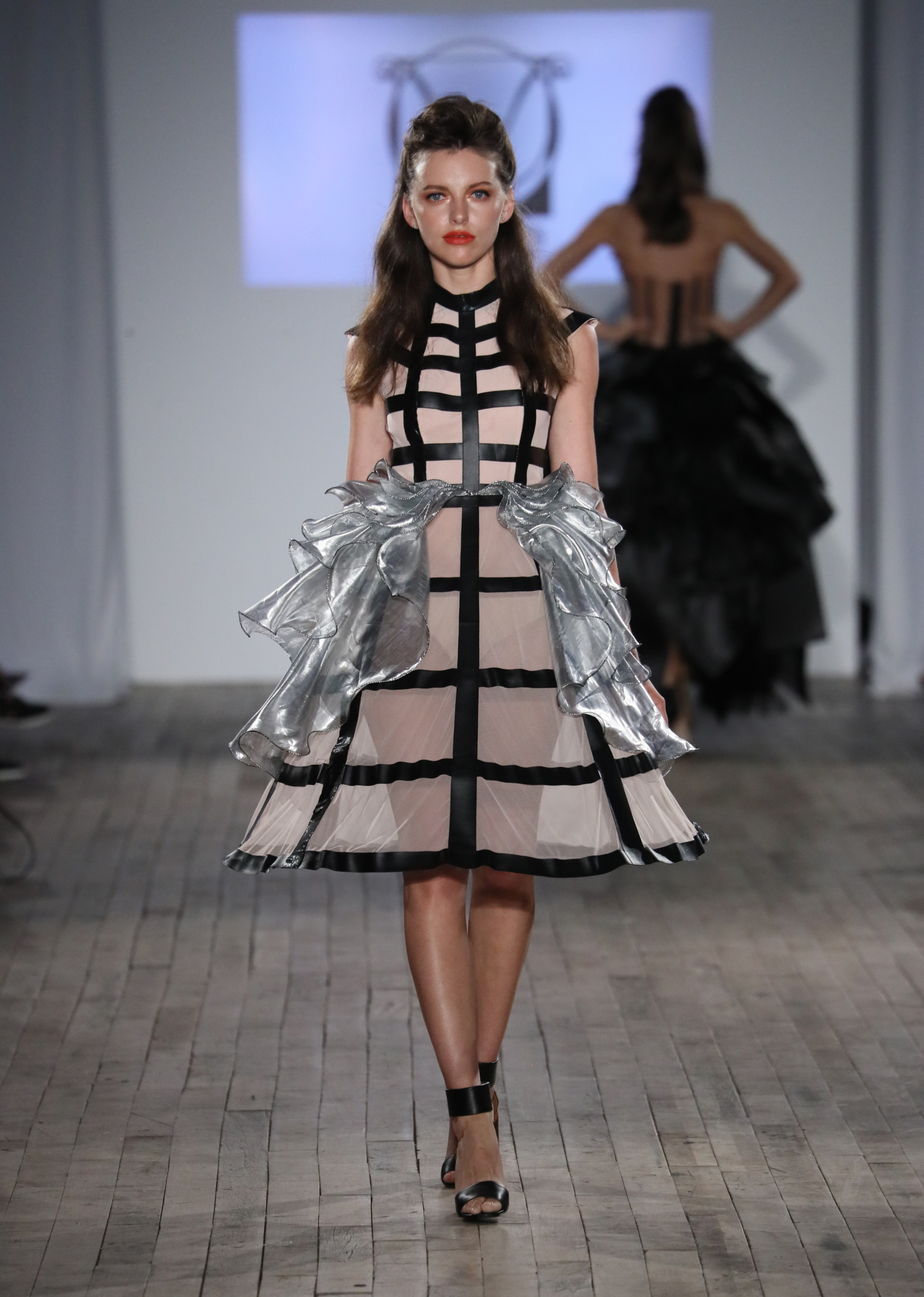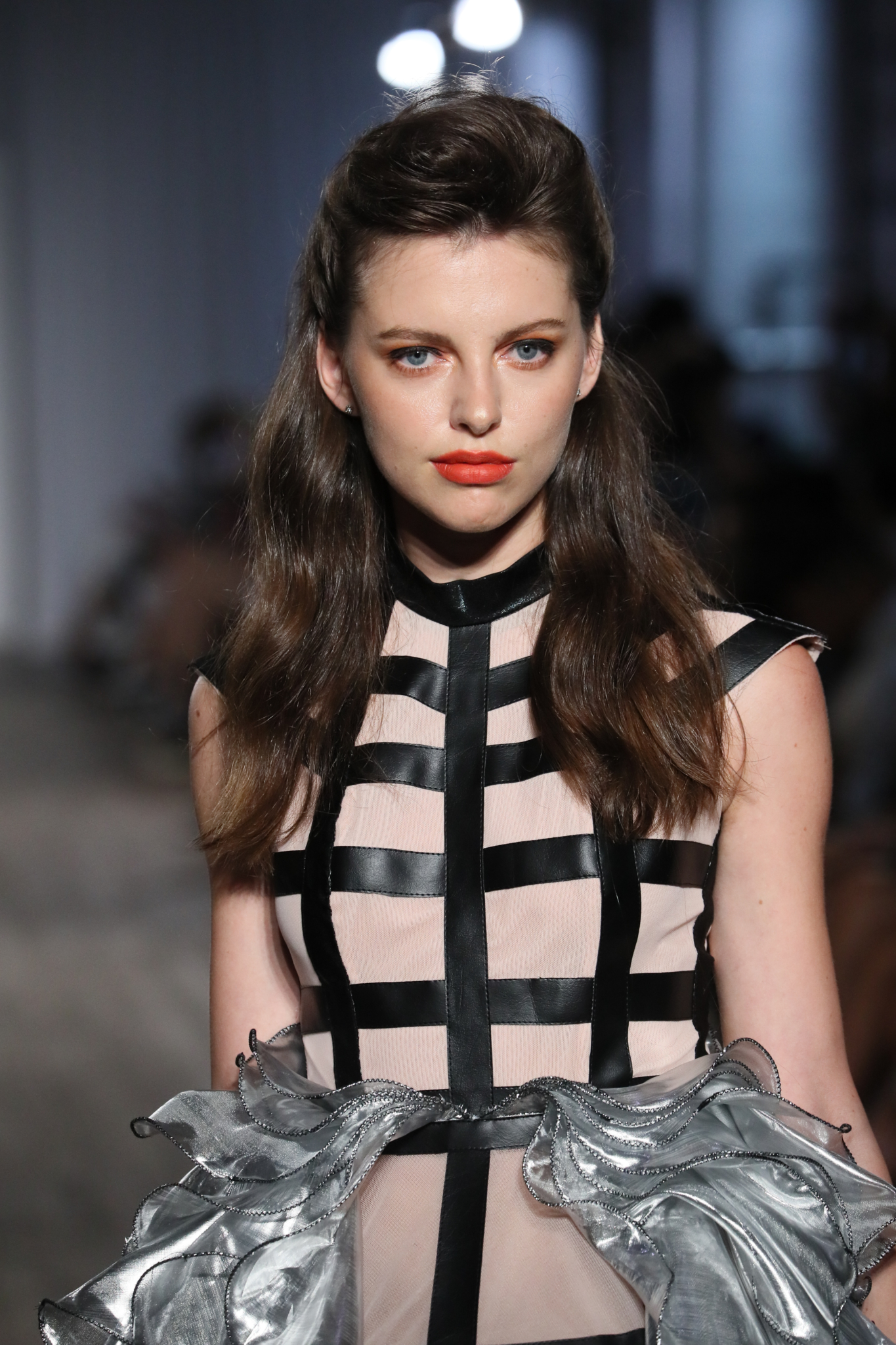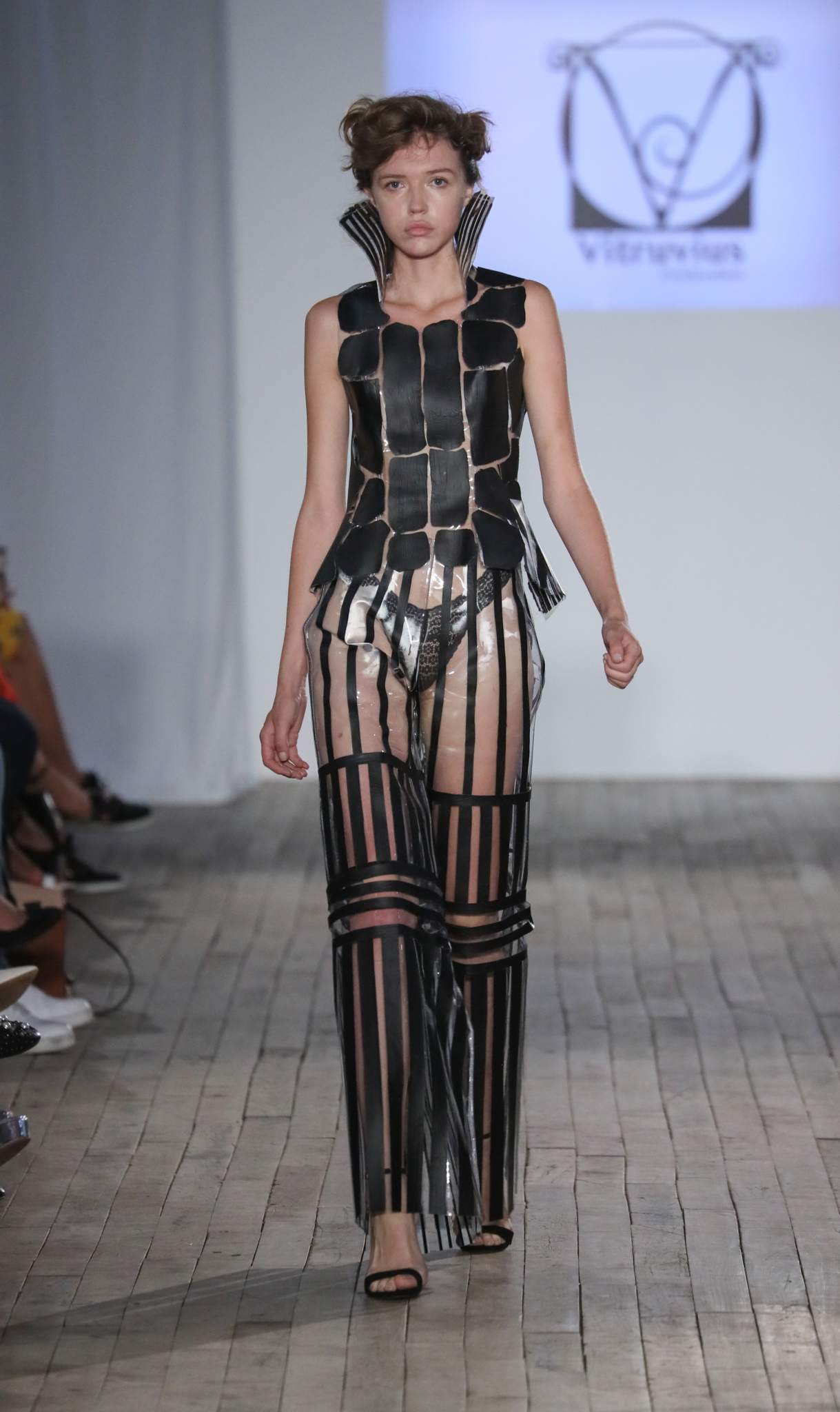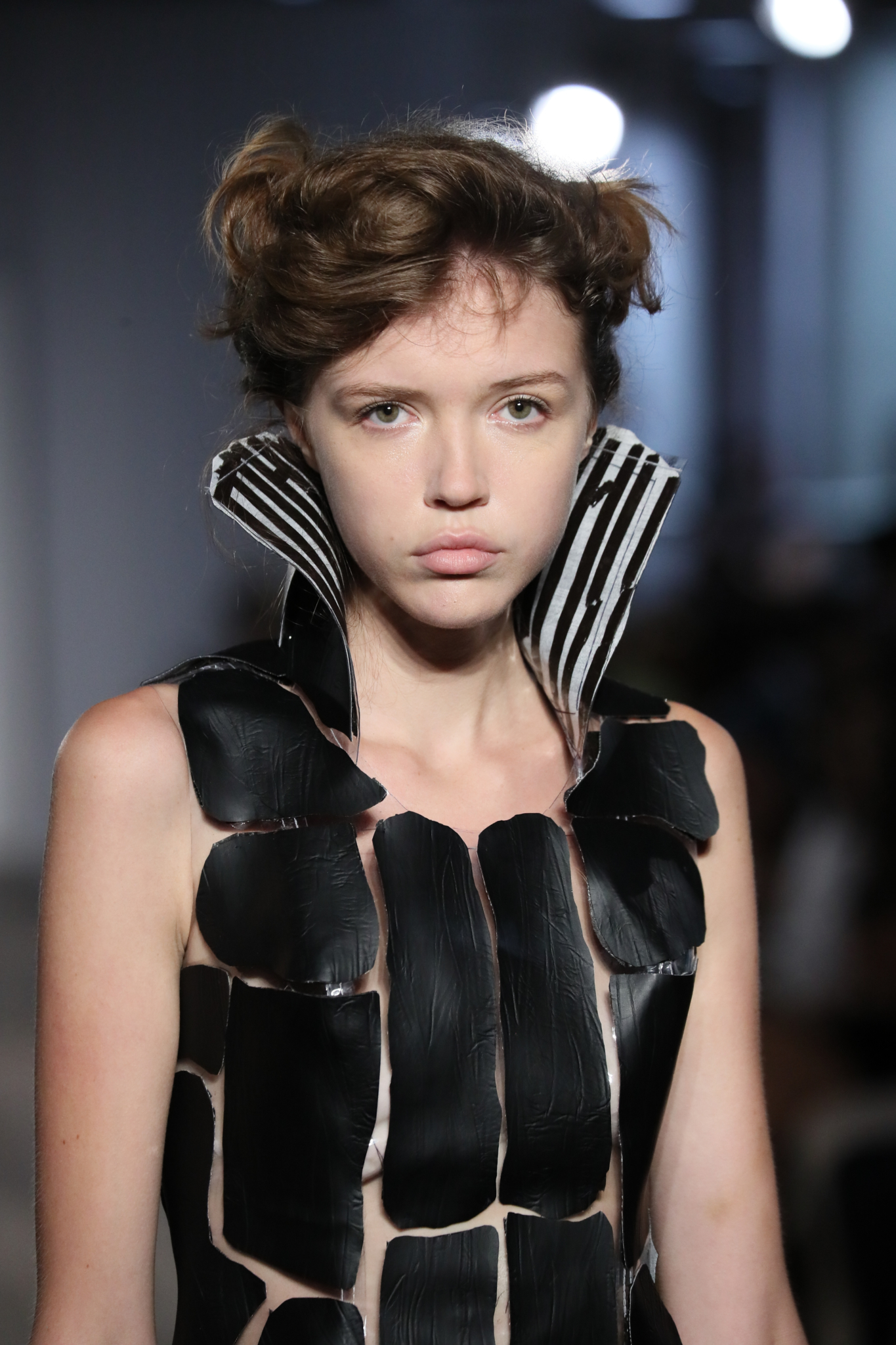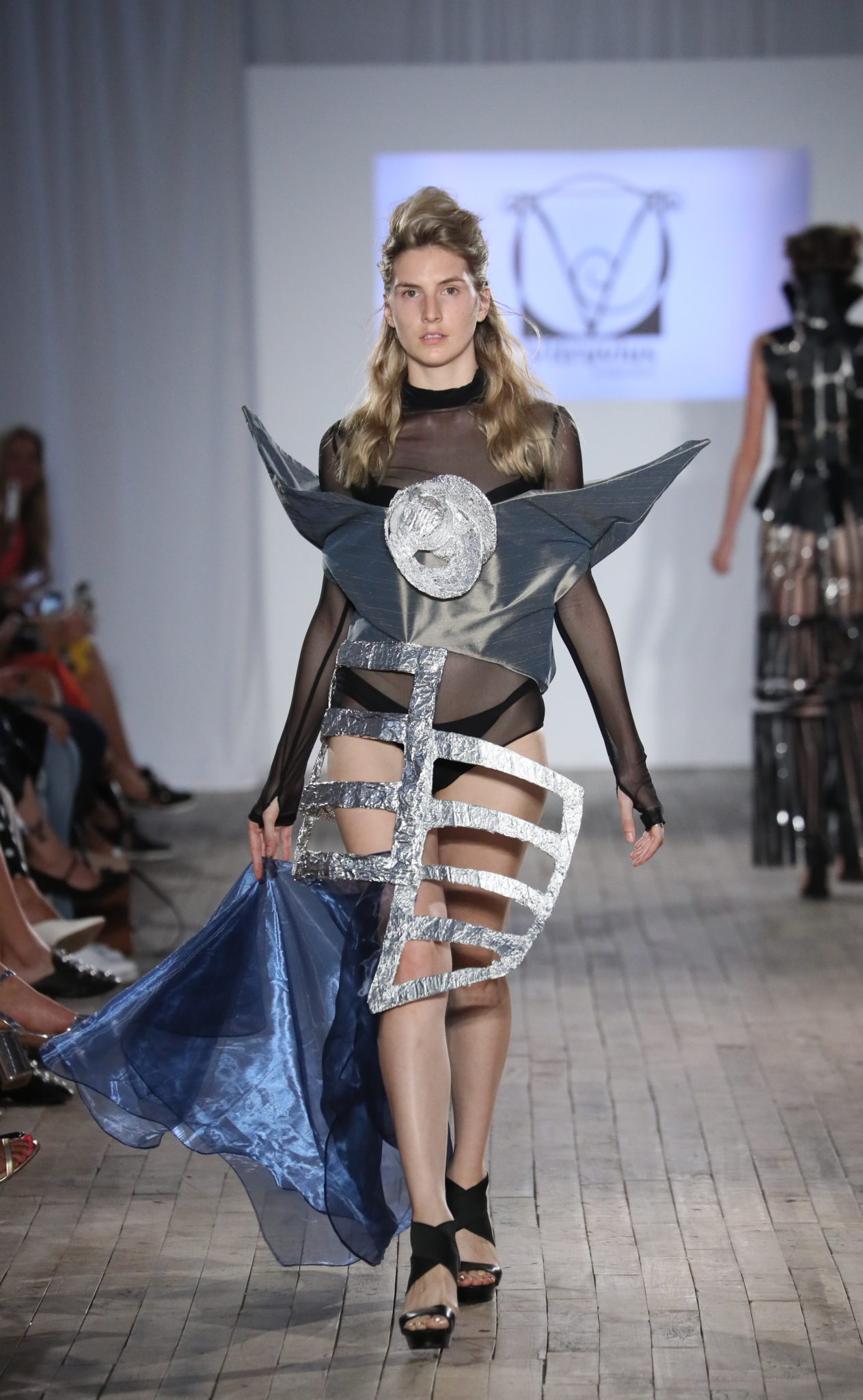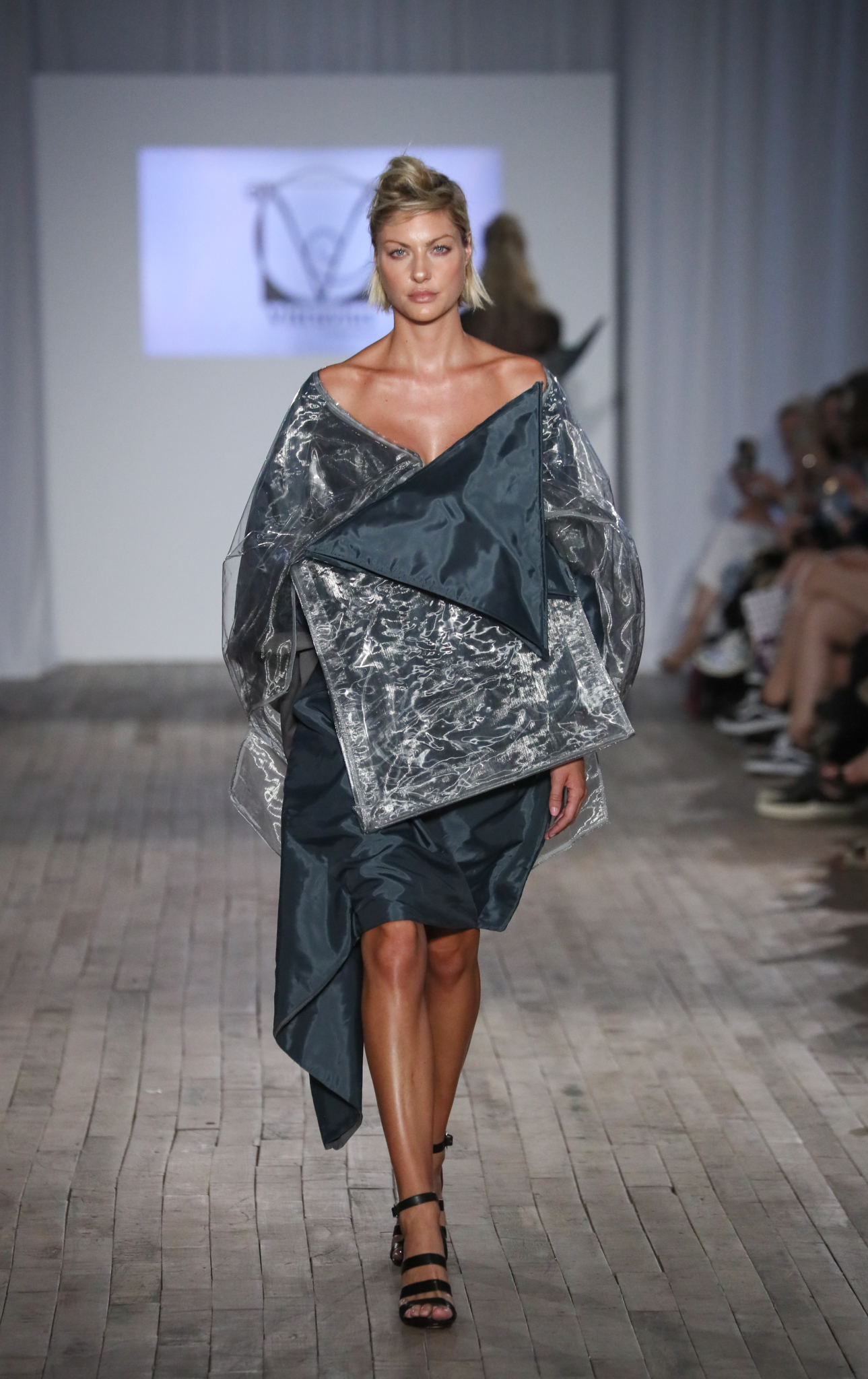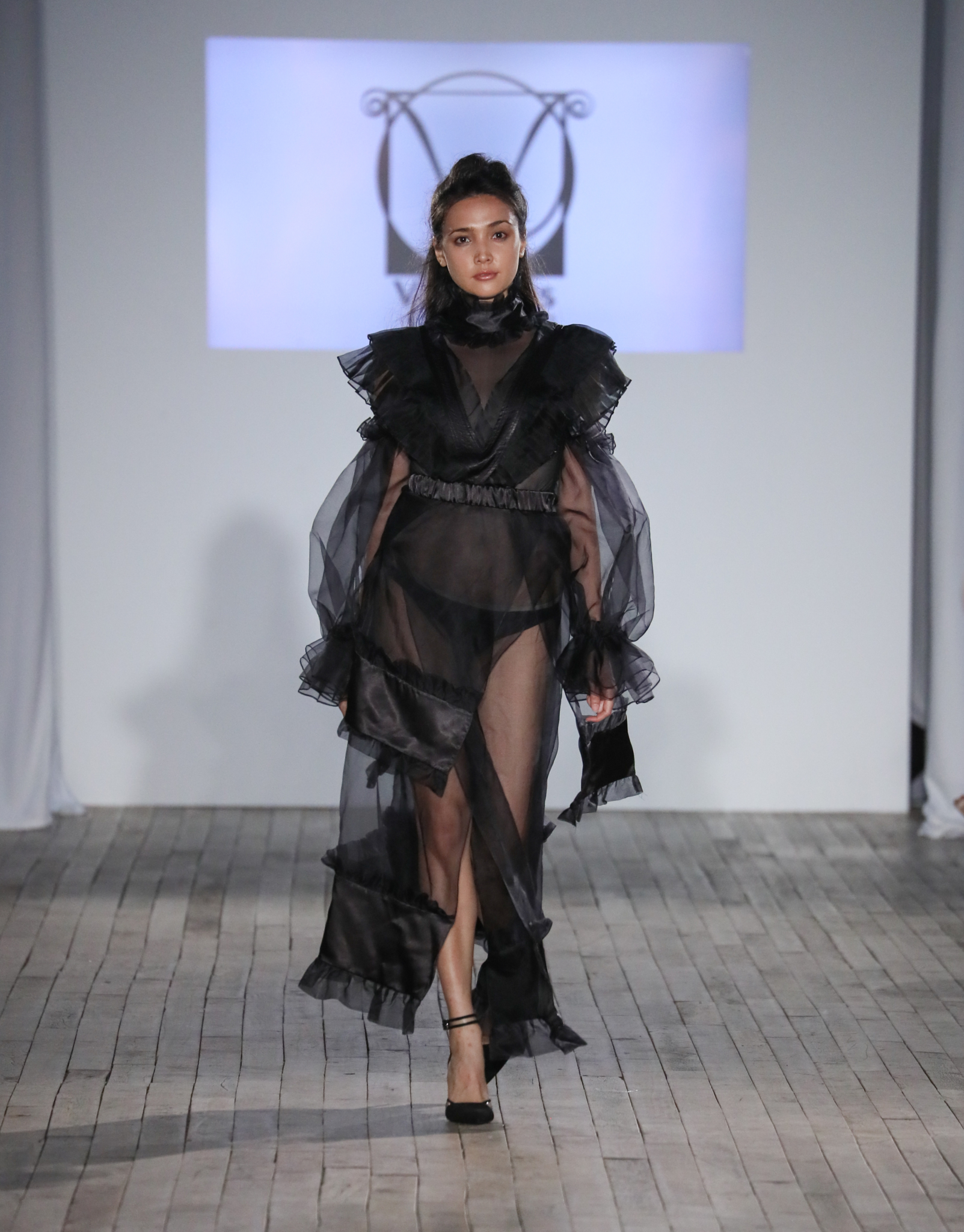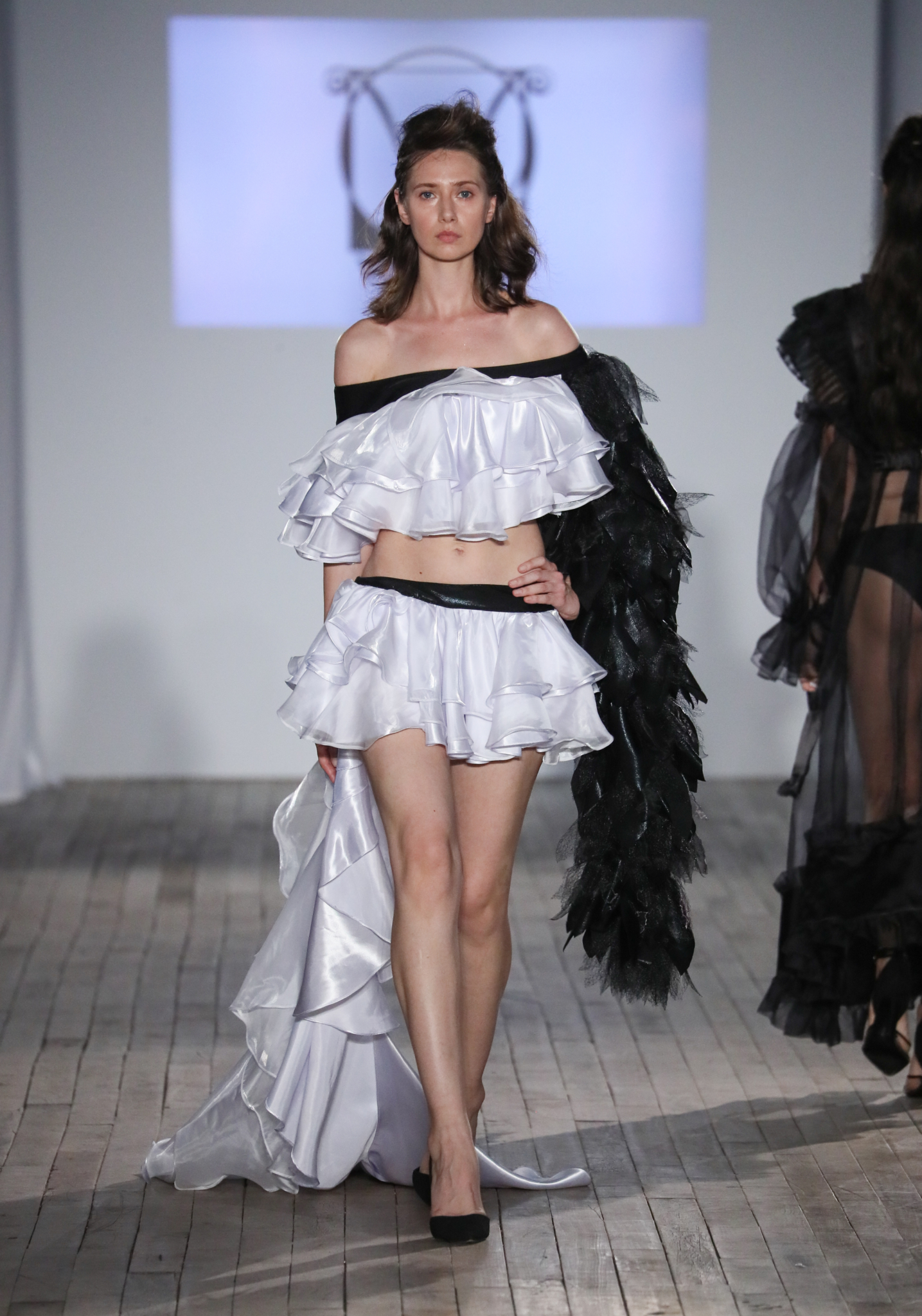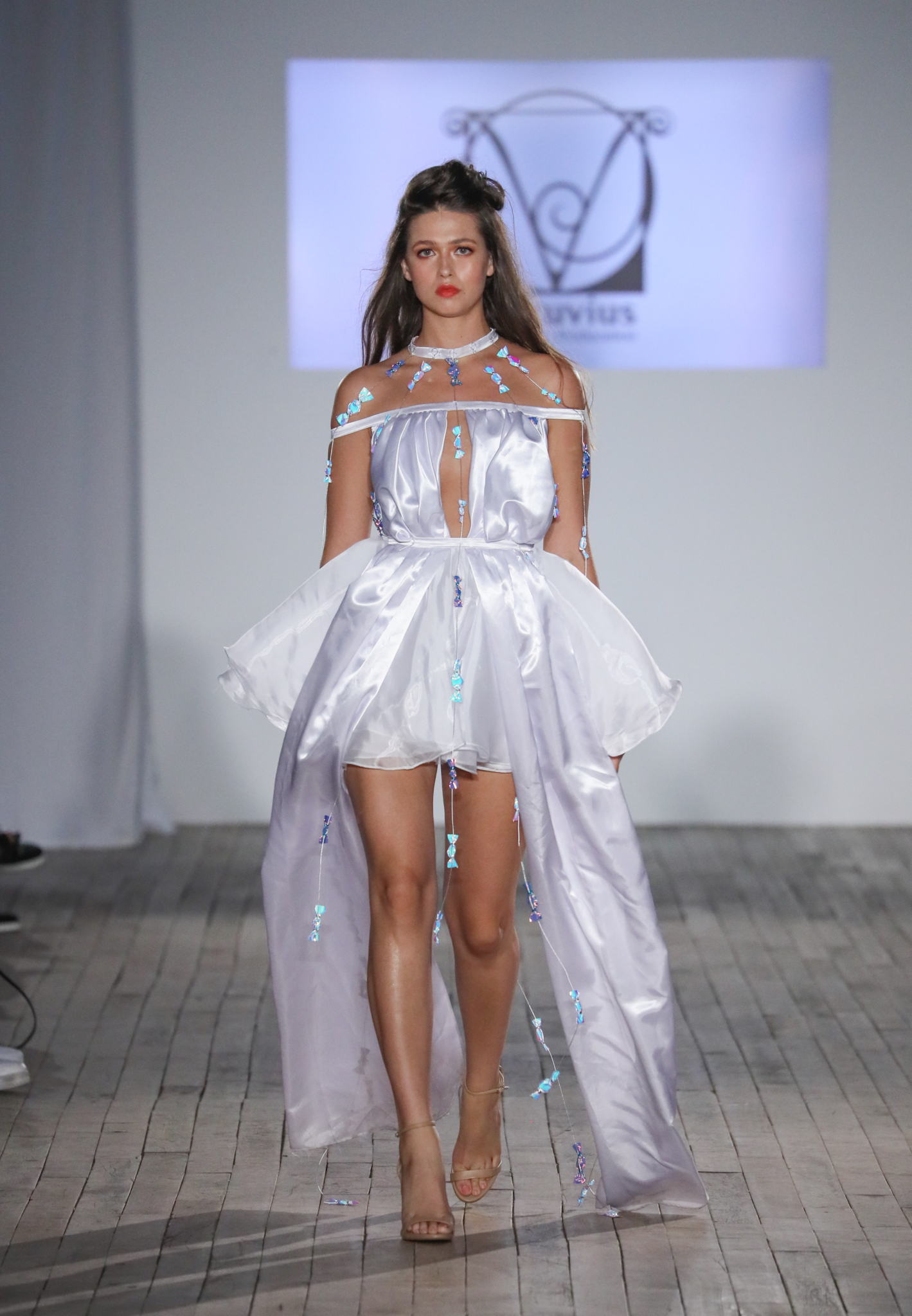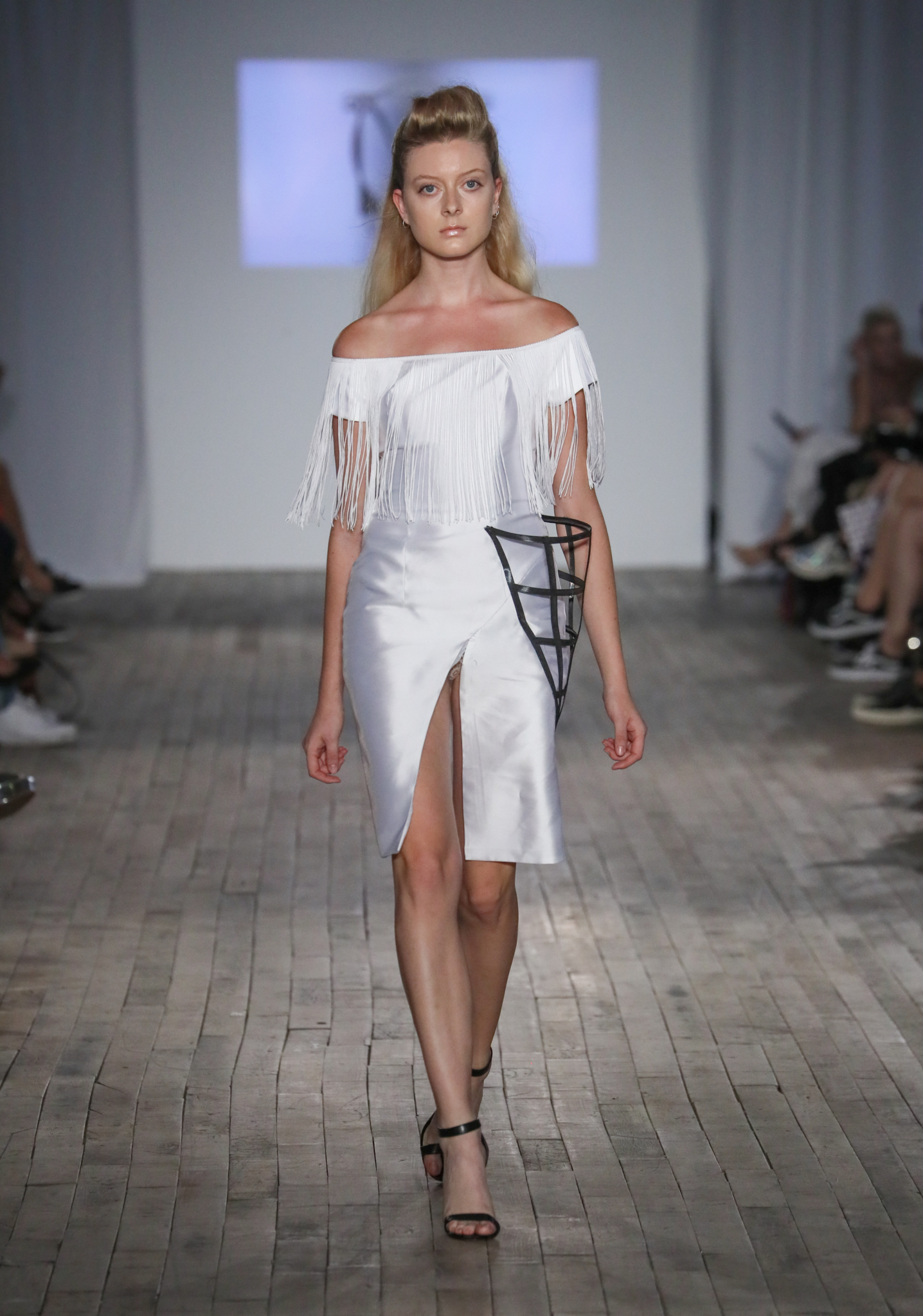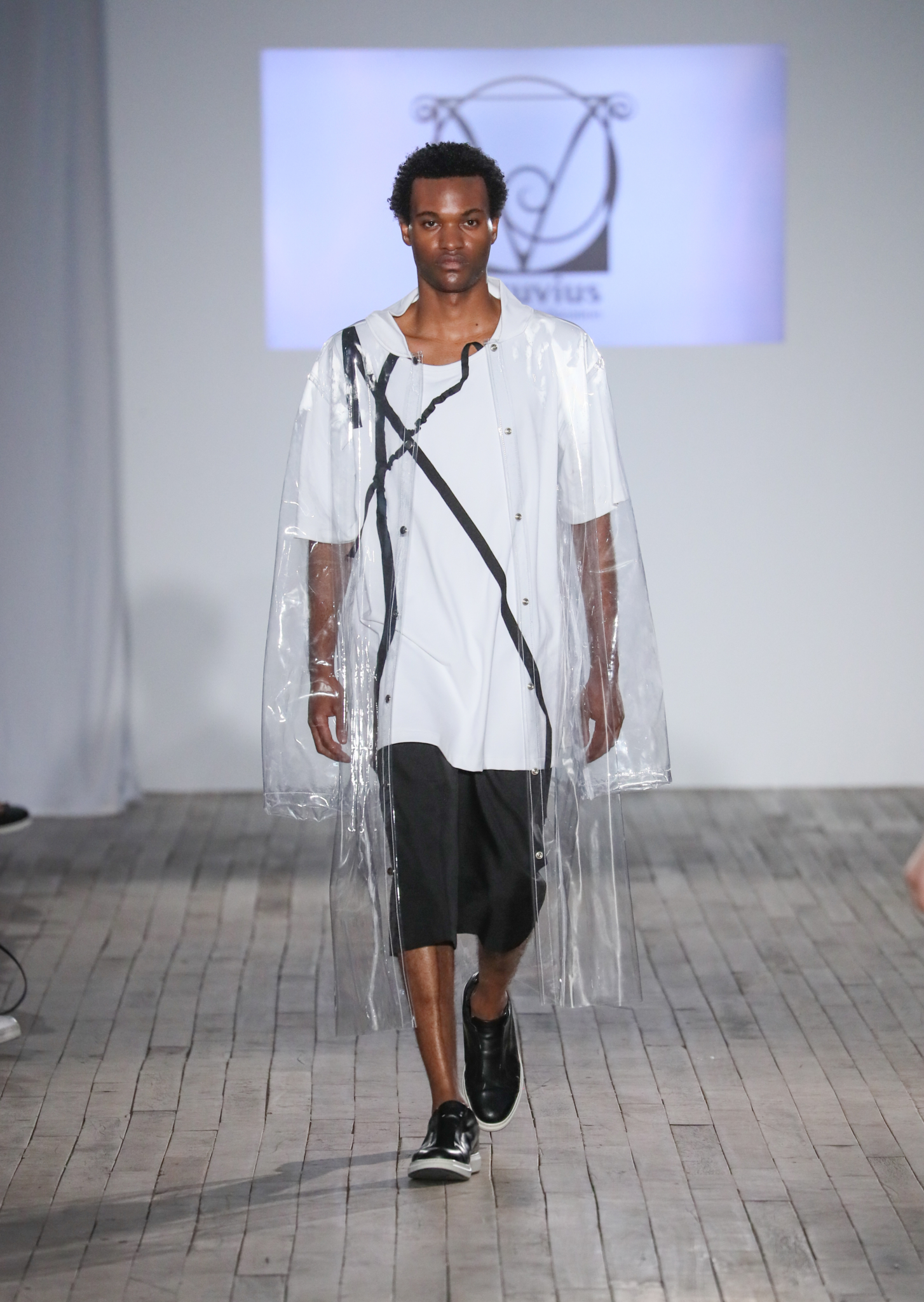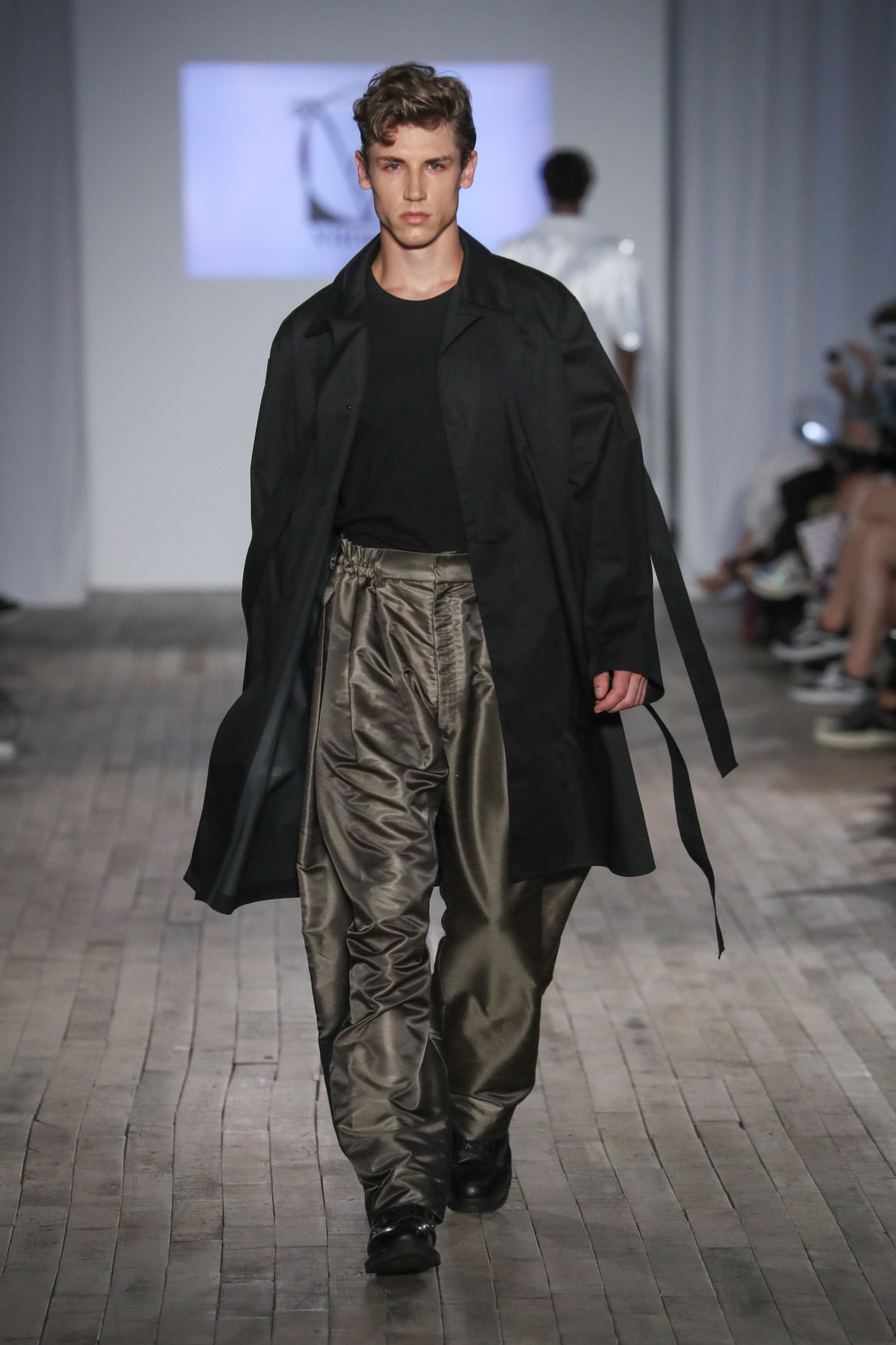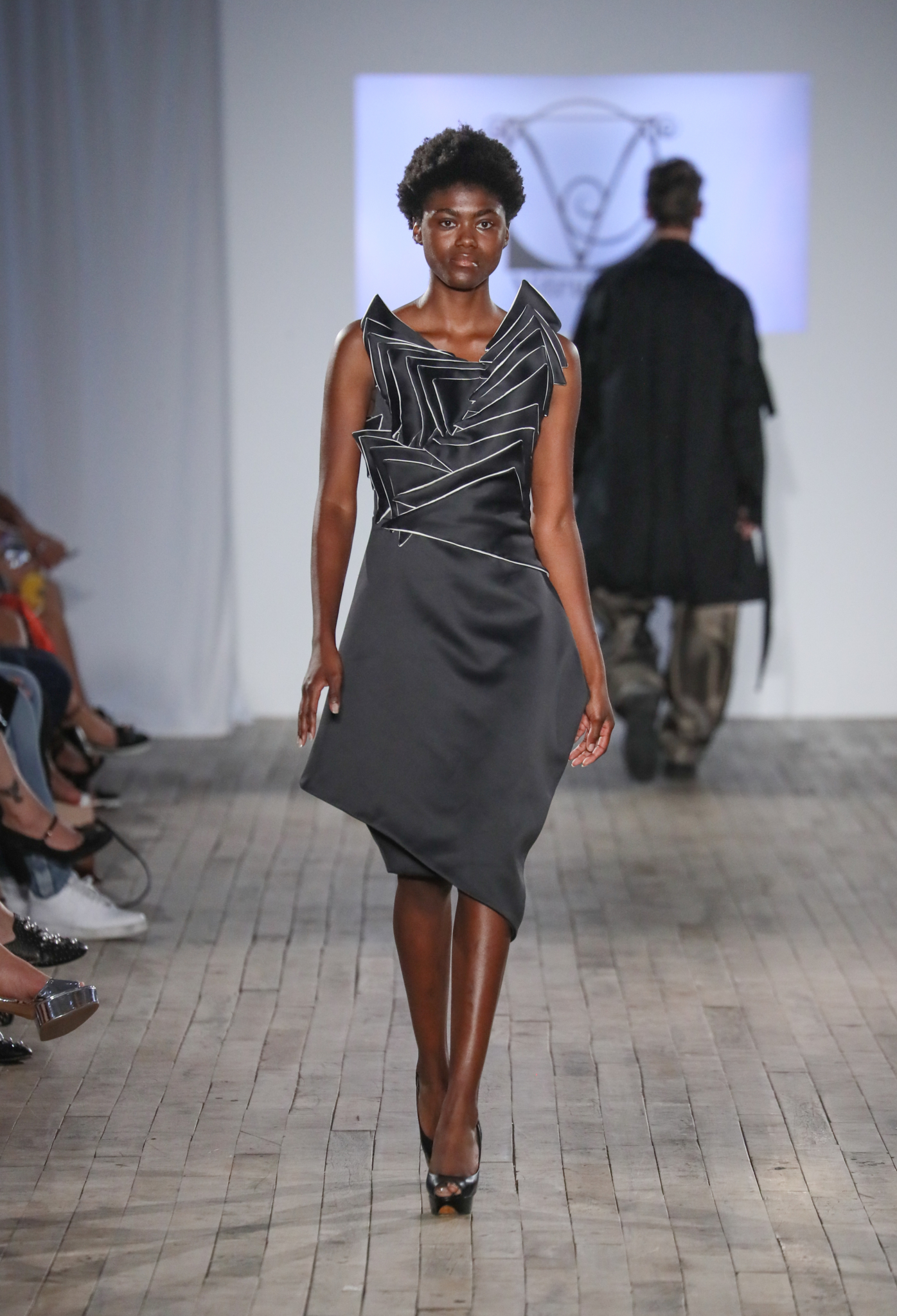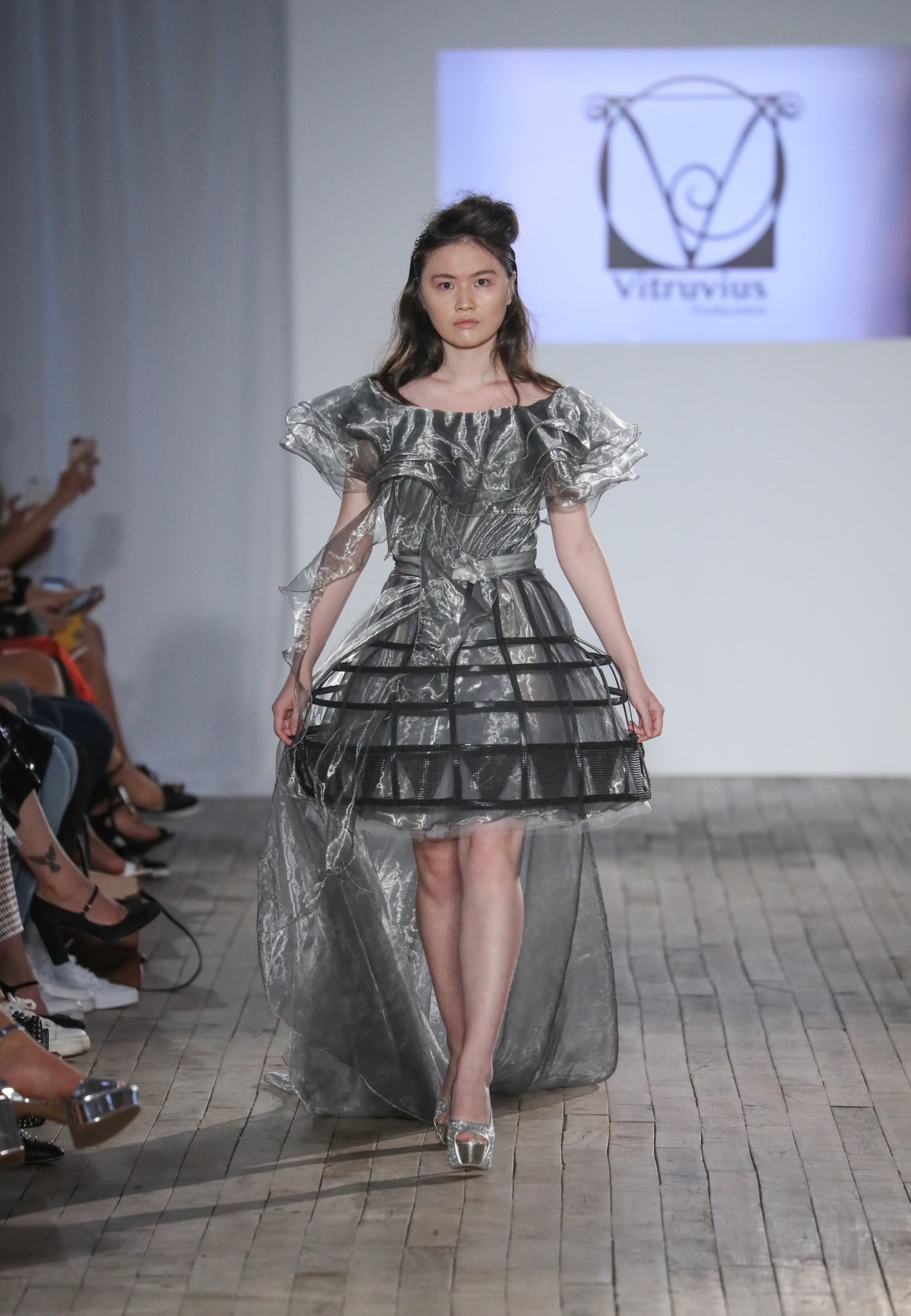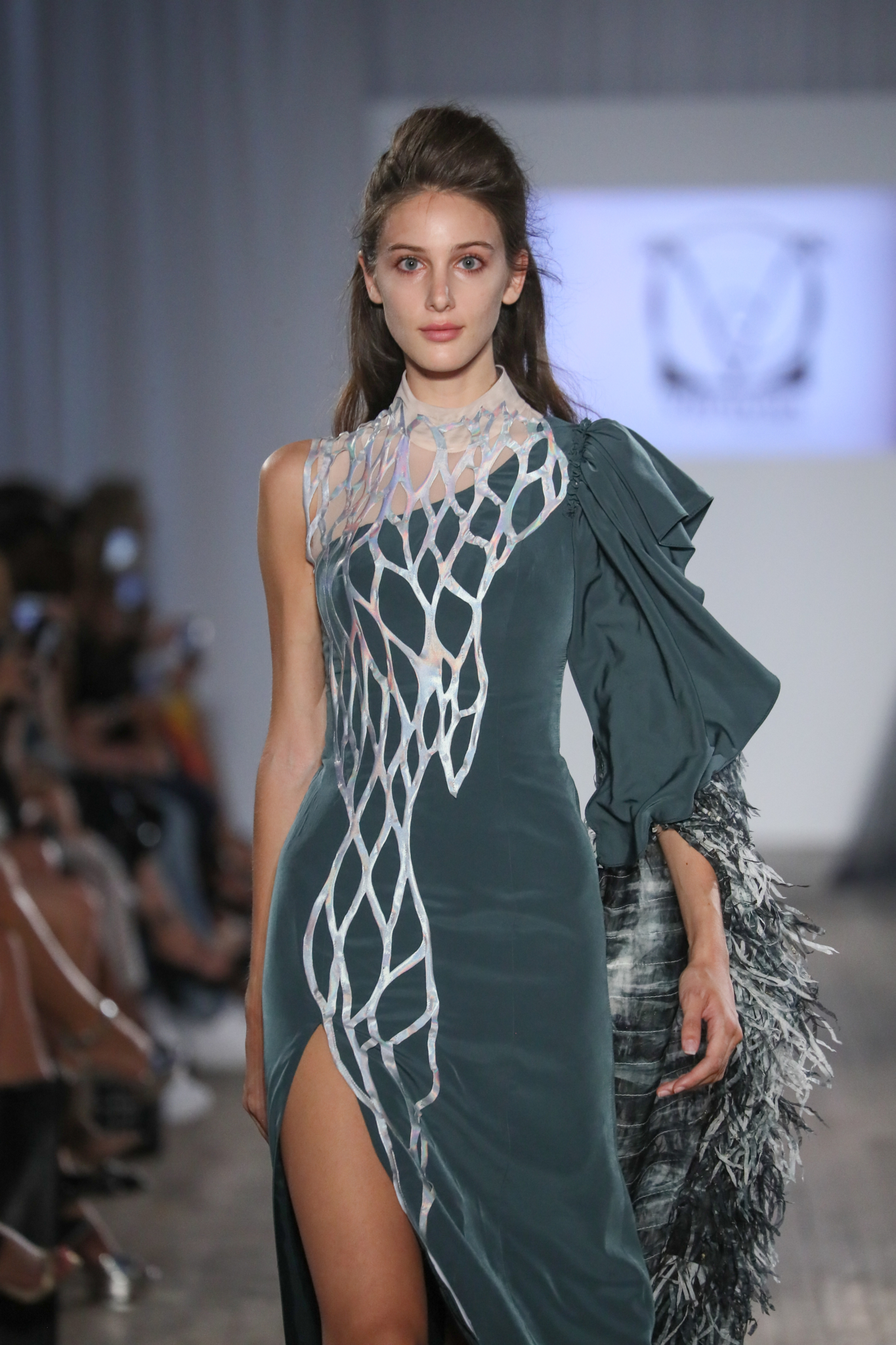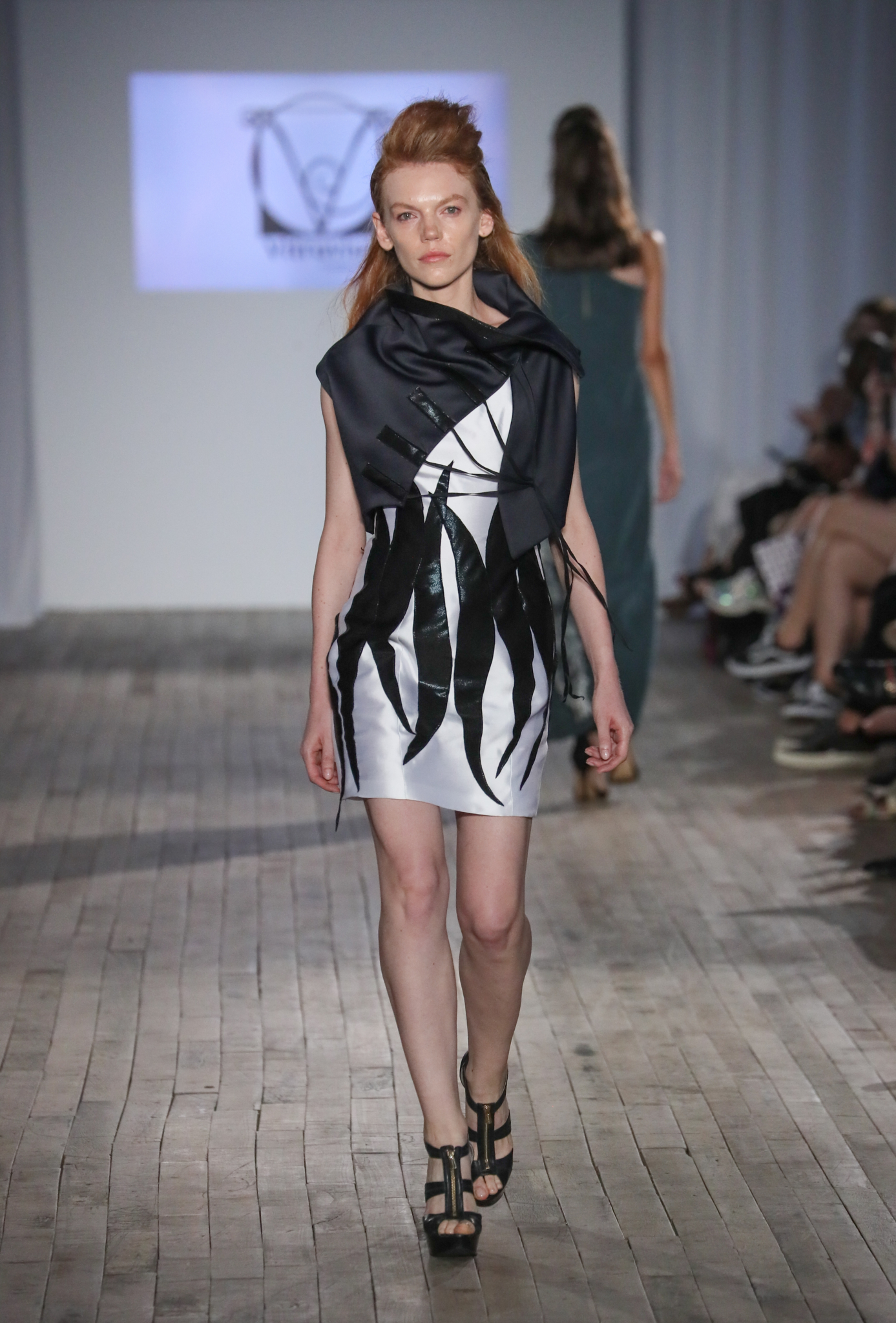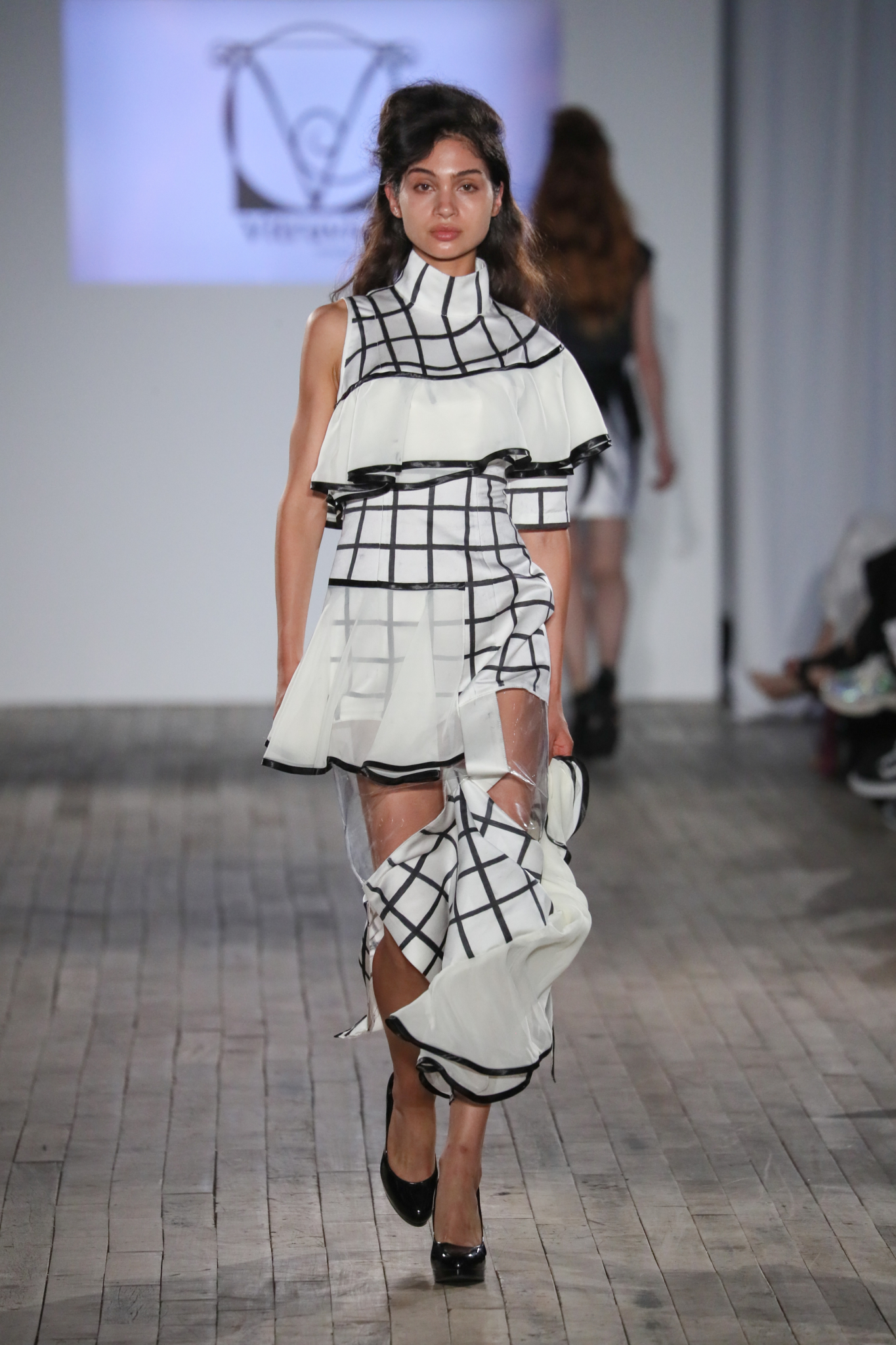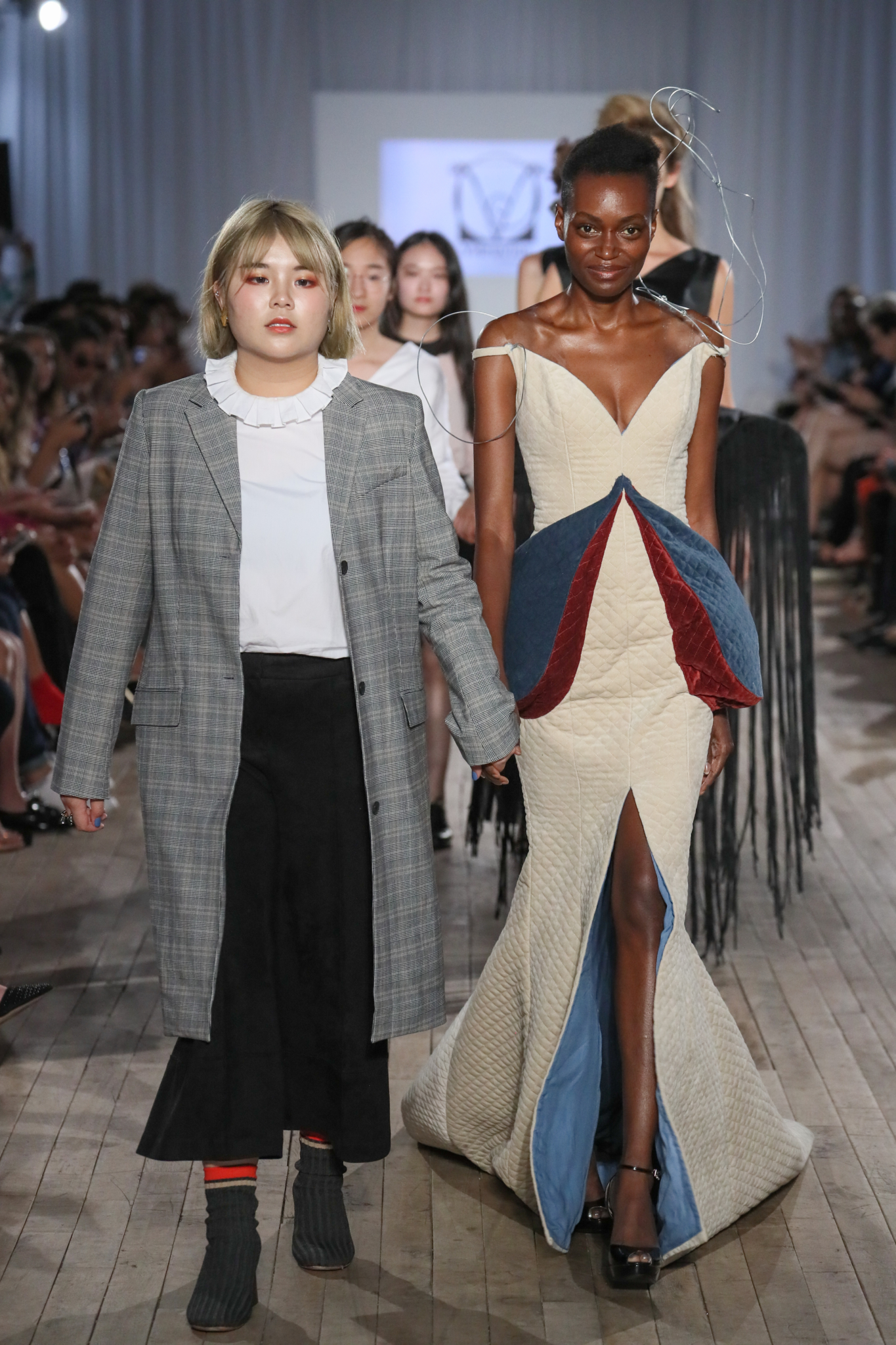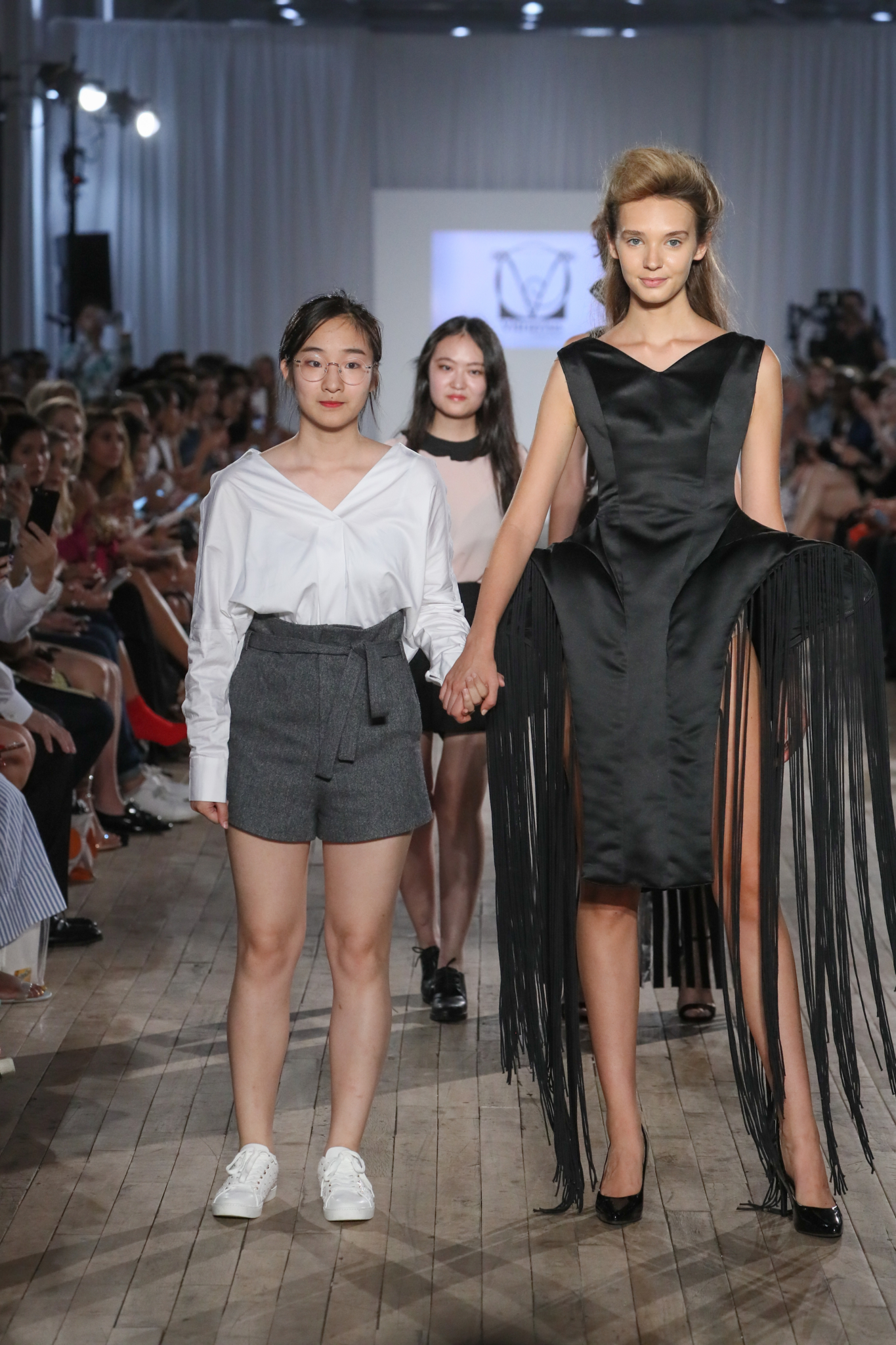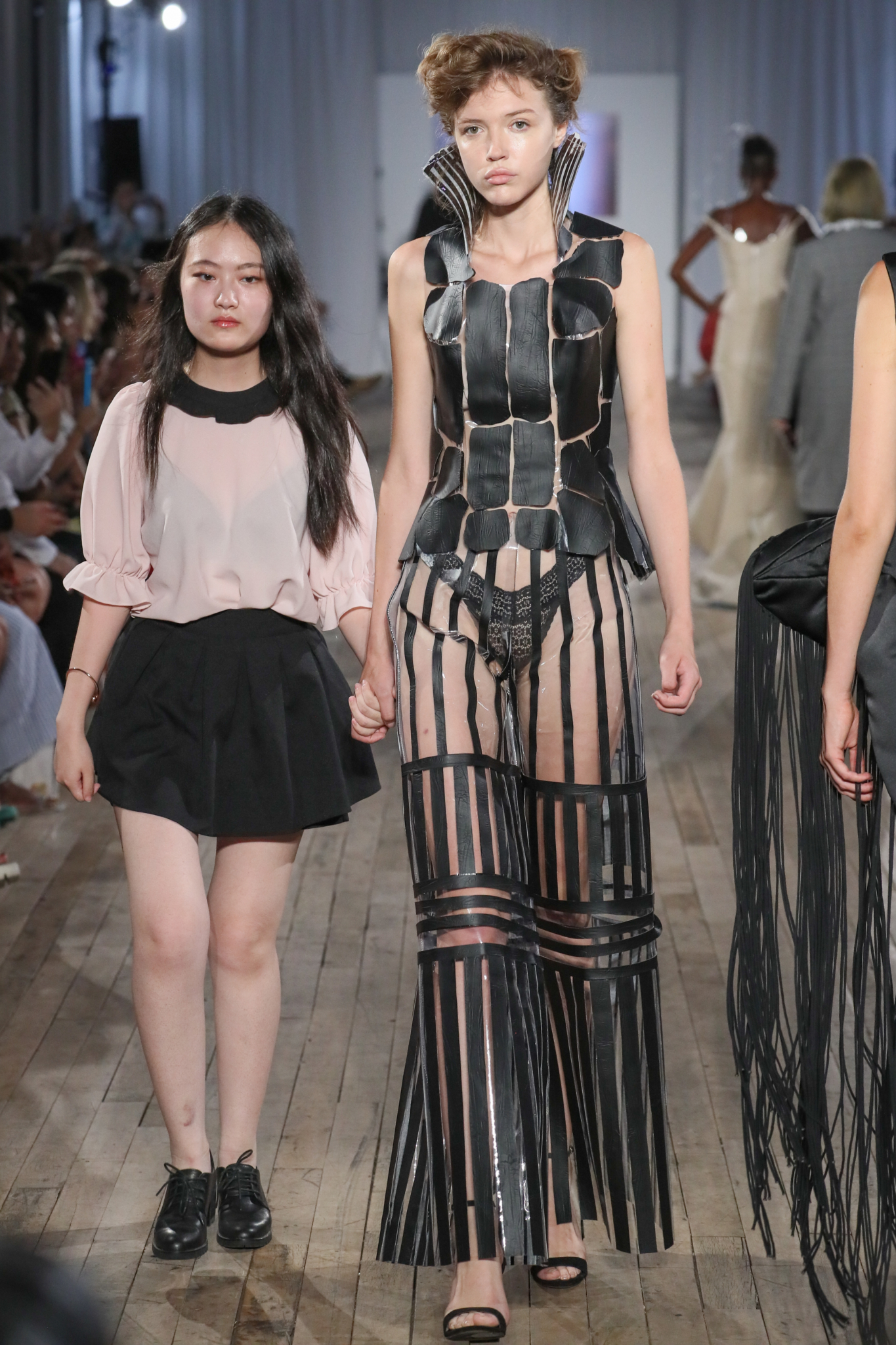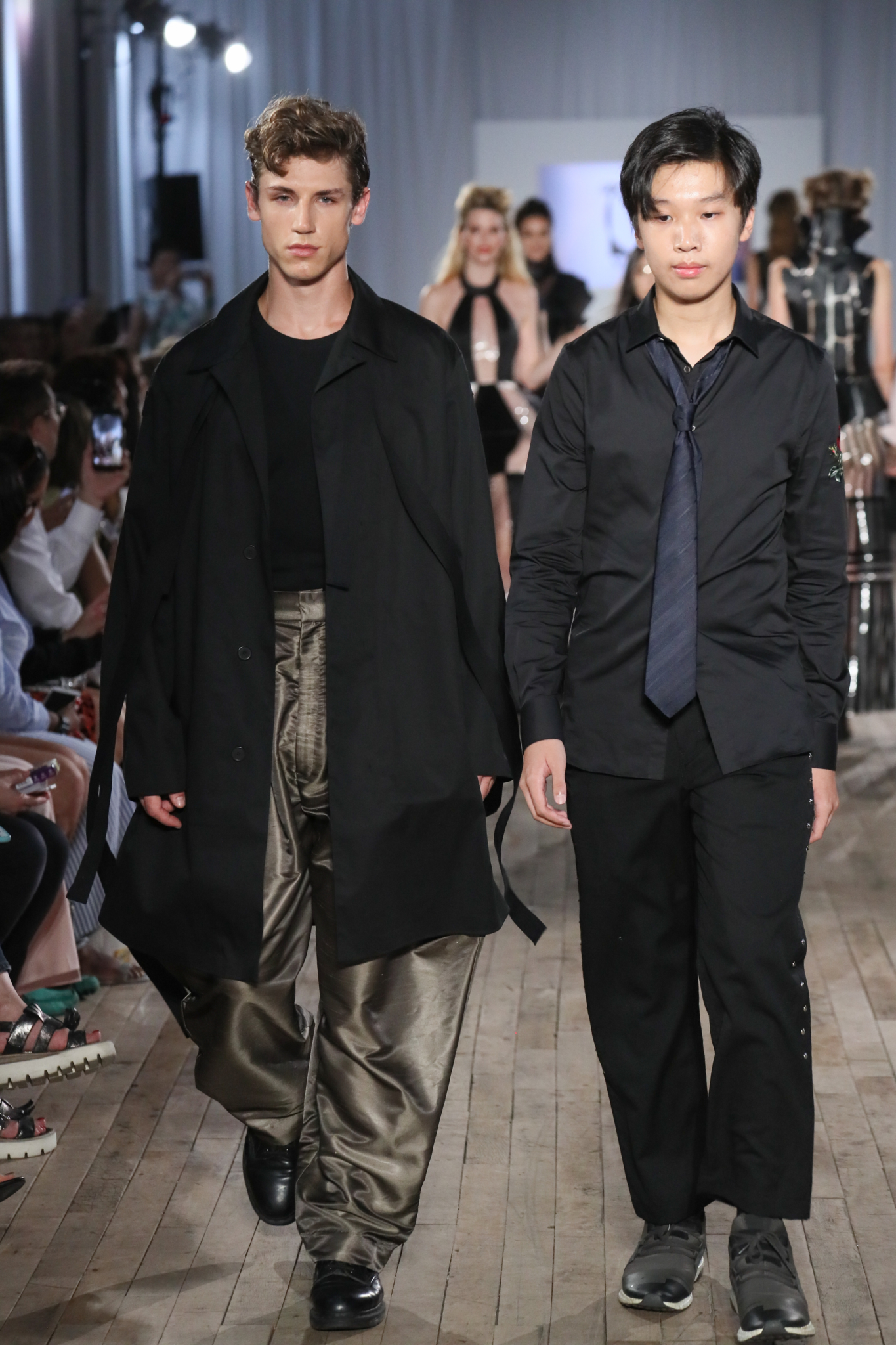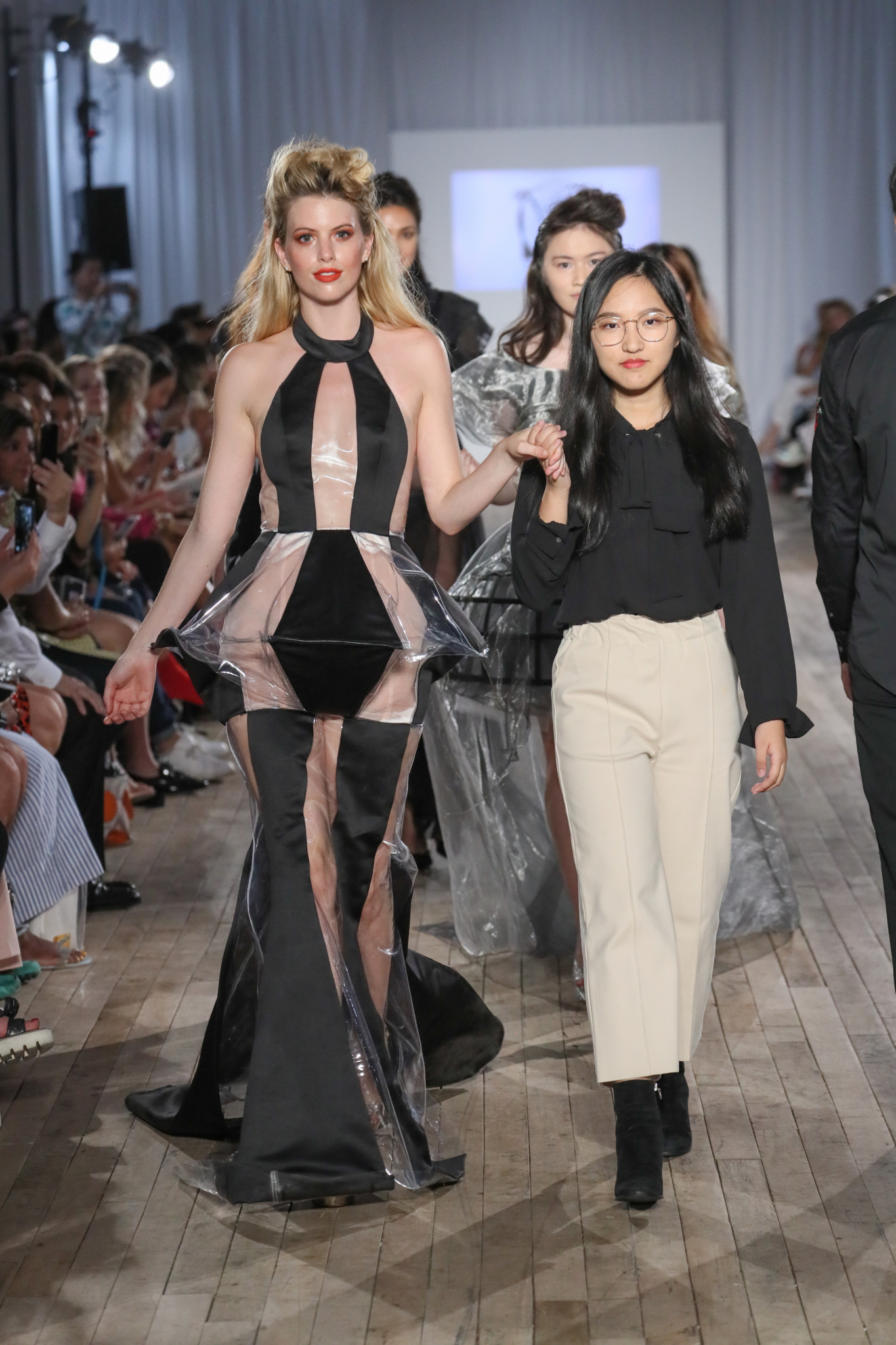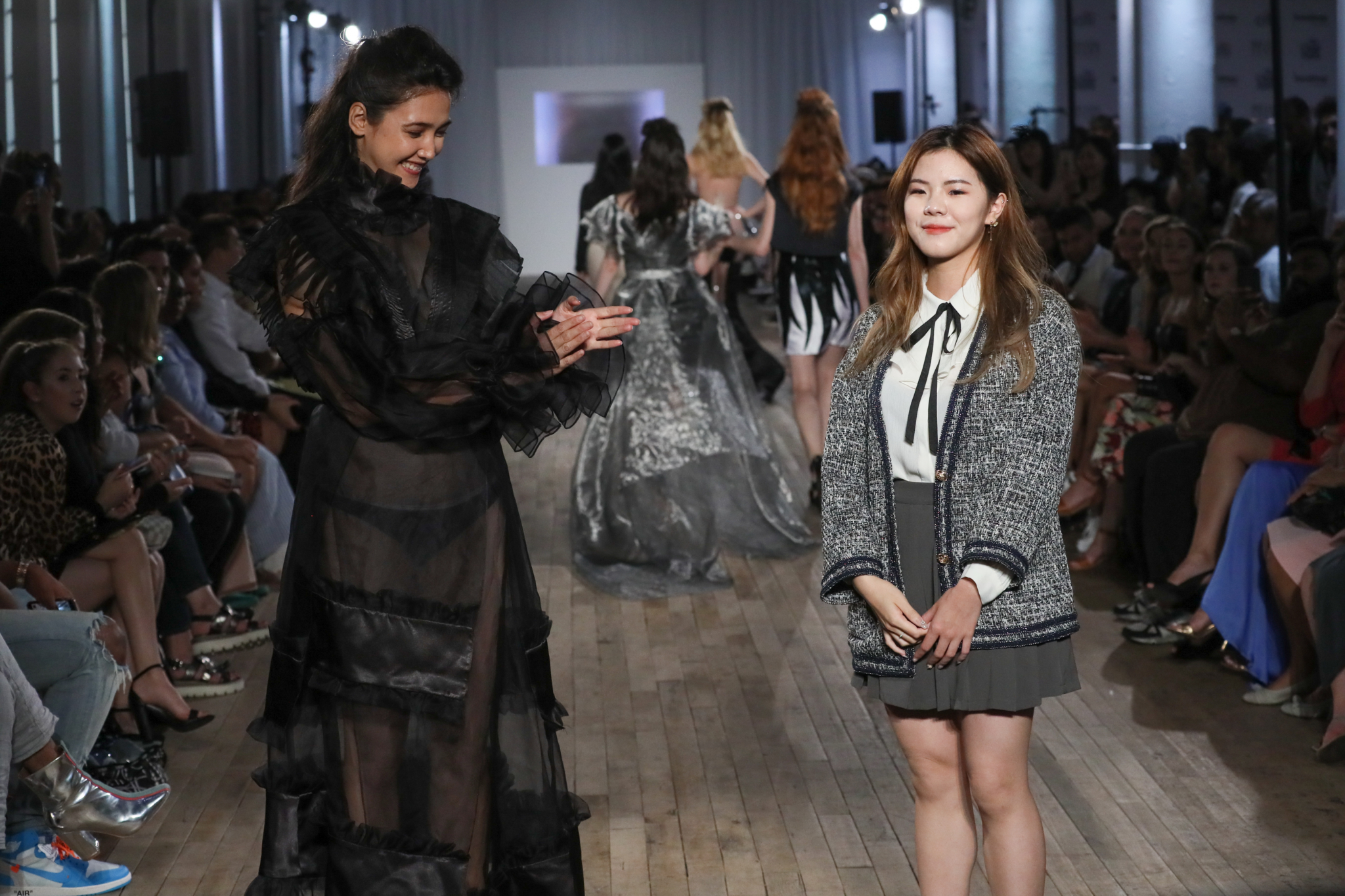 To view the captivating Vitruvius Spring 2019 fashion show in action, be sure to press play on our exclusive runway video below.
More runway collections from Vitruvius. More news from the Nolcha Shows brand. More runway recaps from New York Fashion Week. All images via Paul Newland, Fashionstock – provided courtesy Nolcha Shows at NYFW