Our Upcoming Virtual Design Tool Will Blow Your Fashion Beauty Mind
The fashion beauty world is entering a new age of technological innovation and discovery focused on customization and practicality. In 2017, multiple companies are designing makeup, skincare, and fashion products based on your personal preferences. You can look up the latest fashion trends with just a few flicks of your finger. While these advancements are quickly transforming the fashion and beauty industries, they're only the tip of the iceberg. We here at Richard Magazine are gearing up to debut a virtual design tool that will blow your fashion beauty mind. It's efficient, user-friendly, and will give you access to thousands of the finest products. With features like photo-realistic renders and 360˚ technology, this is the virtual design tool you've been waiting for.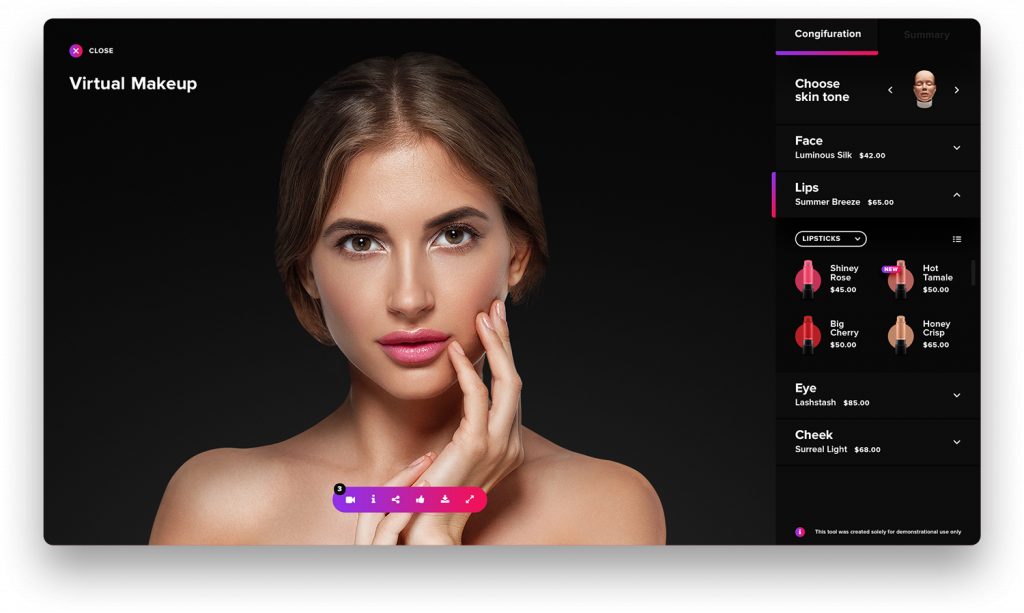 A NEW KIND OF TECHNOLOGY COMPANY
Richard Magazine merges fashion, beauty, and technology to give you the most technologically advanced fashion beauty experience possible. We believe companies must embrace new discoveries and high-tech advancements to keep the fashion and beauty industries useful and effective. That is why we're building an interactive virtual design tool to guide your fashion beauty experience. In simpler terms, we are building a virtual space where you can try on clothes, experiment with makeup products, and test out new nail designs. Using cutting-edge developments in 3D fashion and 360˚ technology, these tools will give you the ability to try thousands of looks on a photo-realistic, customized avatar. You can mix, match, and play to find that new style you've been craving. When you're finished, save your choices on our system so you easily find them again.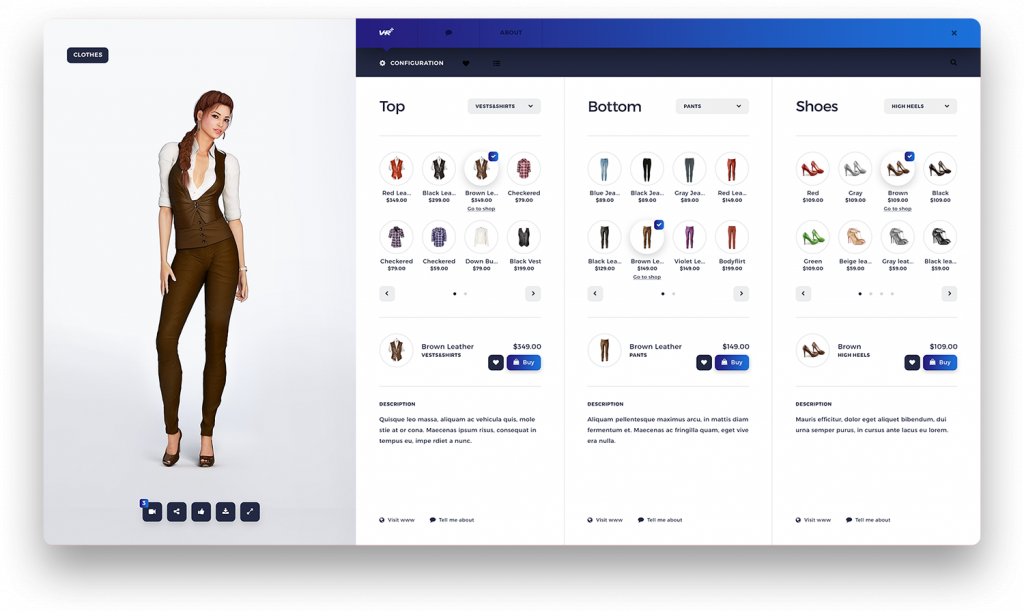 PRACTICAL AND EFFICIENT
Richard Magazine aims to harness the latest in fashion beauty technology to develop a useful system that will make your life simpler. To save you time, we scan hundreds of clothing pieces and shoes into our virtual design database. From these scans, we build precise, photo-realistic renders of each product. Anything you try on will have the correct proportions. Imagine how efficient your online shopping will be once our tools launch this summer! When you customize your 3D avatar, the system will be able to show you tops, dresses, trousers, and shoes in your size. It will also have the ability to compensate for brands that run slightly big or small. With this level of accuracy, your virtual shopping spree can be just as informative as an in-person visit to the store.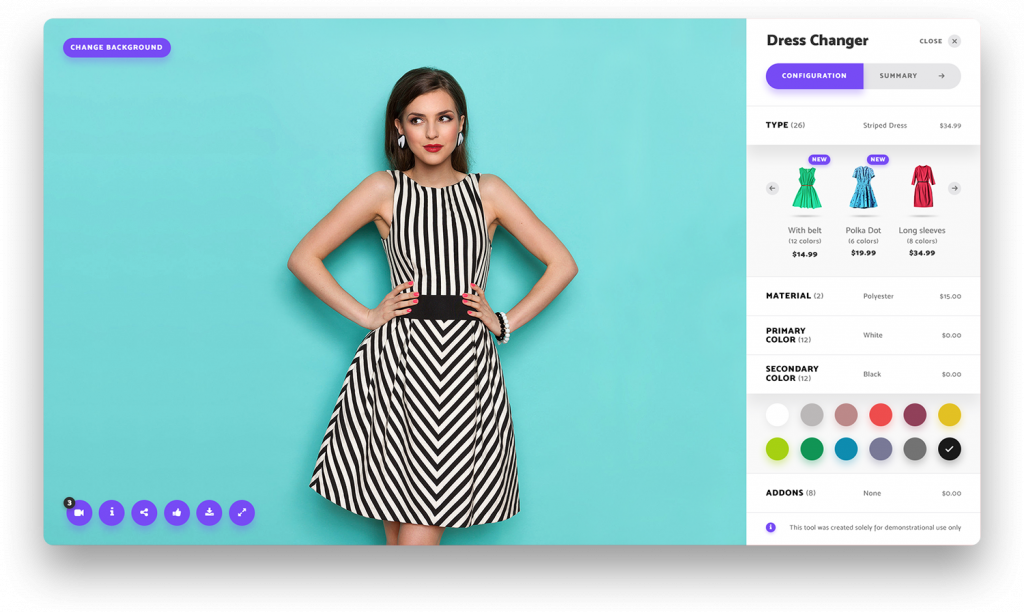 THE ULTIMATE ONLINE SHOPPING TOOL
Our new virtual design tool will transform your ability to shop online. For years, e-shoppers have been purchasing their products in the dark. When all you have are 2D photographs, it's impossible to make an appropriately informed choice. With Richard Magazine's virtual design tool, your personal dimensions will be in the system. Rather than digging through piles of clothes for your size, you can focus on aesthetic qualities like color and style. When you find an outfit you like, try it on the personalized model with one click. Our tools allow you test nail polish, makeup, hair, and clothing from your home sofa. You can see what you're shopping for in 360˚ and see if you like how it looks on a customized model. The technology is out there. Soon, you'll have it on your computer to use daily.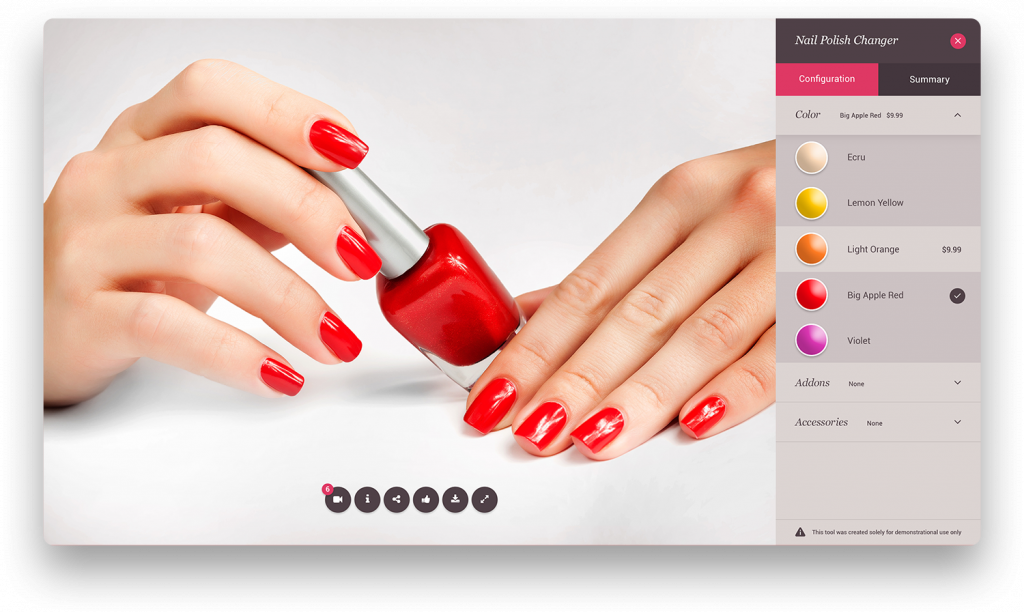 A CREATIVE SPACE
When it comes to makeup and nail polish, our virtual design tools will give you the chance to try hundreds of colors and patterns without the mess or hassle. Our nail design tool will make it possible for you to try any color, pattern, or extension without applying it. At a salon, you can only make an educated guess about how colors or gel designs will look. With our 360˚ technology, you can view different styles from every angle to see how they look on the move. Our makeup design tool lets you try out hundreds of foundations, blushes, and eyeliners without having to rinse and re-apply each new look. If you can realistically test beauty products with one click of a computer mouse, why waste time with sloppy sample products?
We can't wait to unveil our new virtual design tools to you. Soon, you'll be able to play and shop to your heart's content from the comfort of home. The 2010s are shaping up to be one of the greatest technological decades in history. Don't get left behind.