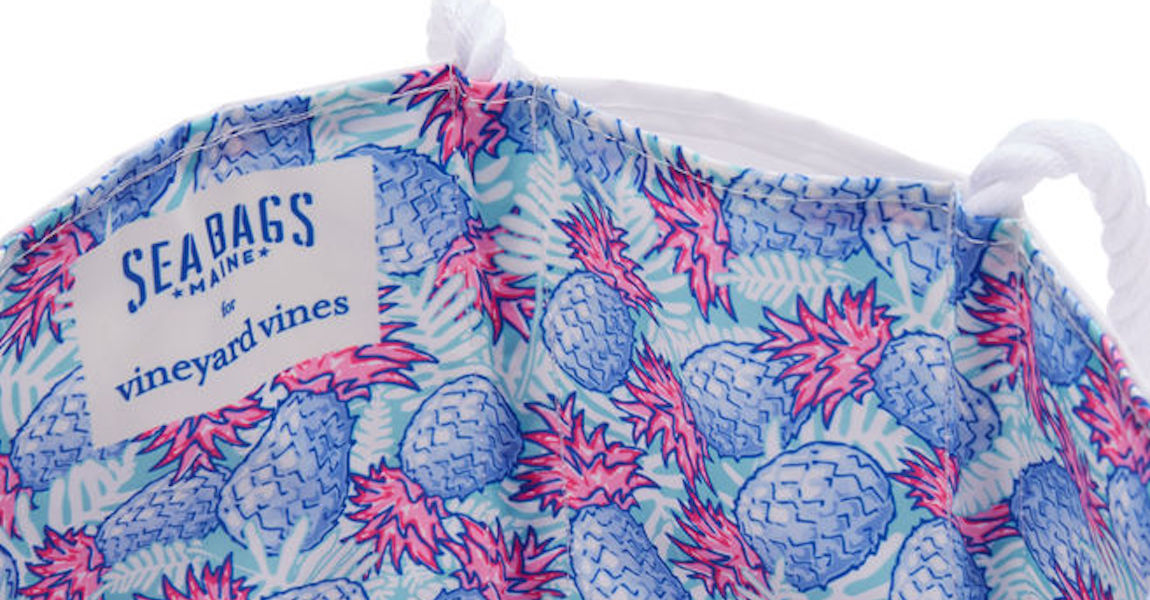 Sea Bags Collaborates with Vineyard Vines on Recycled Sail Cloth Accessory Collection
Do you love classic fashion pieces with a future-inspired mission? If so, you'll love the new design collaboration between Vineyard Vines and Sea Bags. These two East Coast-based, sea-themed brands have some together to create a set of beach-ready tote bags and colorful patterned pouches that use recycled materials.
Maine-based company Sea Bags is actually the designer and manufacturer of handmade items crafted from recycled sails. The brand recently unveiled an exciting summer accessory collection with Vineyard Vines, a popular lifestyle label which got its start on the shores of Massachusetts' Martha's Vineyard. Mixing the recycled materials with Vineyard Vines' iconic pink whale signature logo and "Every Day Should Feel This Good" motto is a truly winning combination.
"We are thrilled to work with vineyard vines," Sea Bags President Beth Shissler shared in a press statement. "Their brand is the epitome of summer and we are proud to collaborate on products made at our workshop in Portland, Maine. Our brand stories are synergistic, in that we all left our corporate gigs to do what we love and provide a nice product and a lot of jobs along the way."
"A partnership with Sea Bags is a natural fit for us," Vineyard Vines CEO and Co-Founder Ian Murray added. "Working together to repurpose recycled sails into wearable product is definitely an Every Day Should Feel This Good moment for our team." Co-Founder Shep Murray adds, "The love of sailing and the sea has always been instilled within our brand and we are excited to partner with a brand whose aesthetic aligns with that of our own."
We particularly love the cute pineapple prints and patriotic flag logos featured in this collection as well.
This exciting limited-edition collaboration is now available to shop on Vineyard Vines' website and in select retail store locations. The price range runs from $55 for pouches to $180 for the larger tote bags.
Click through the gallery to see a closer look at the new Vineyard Vines Sea Bag collaboration.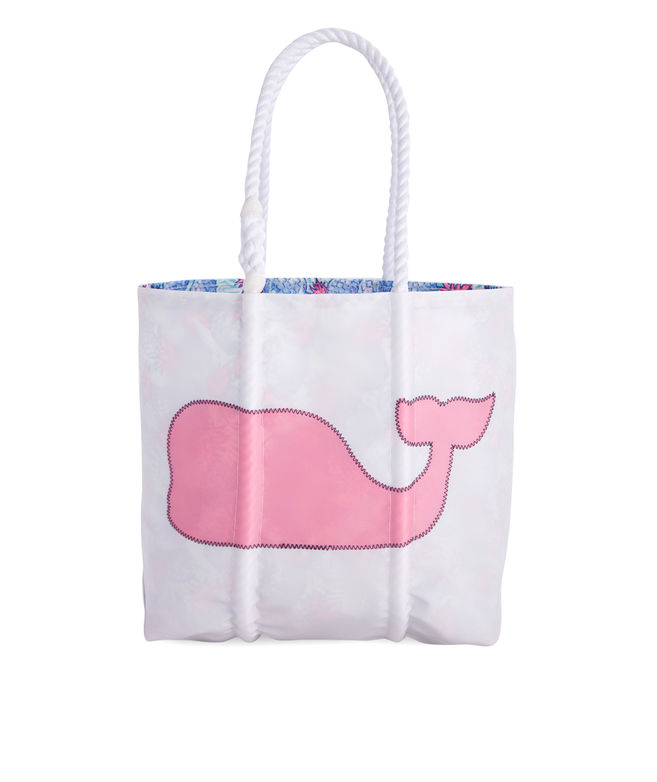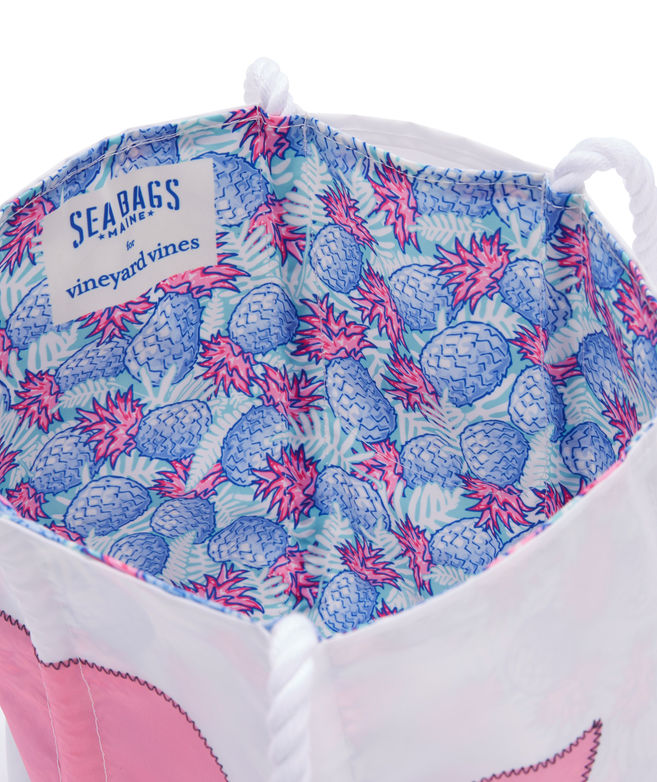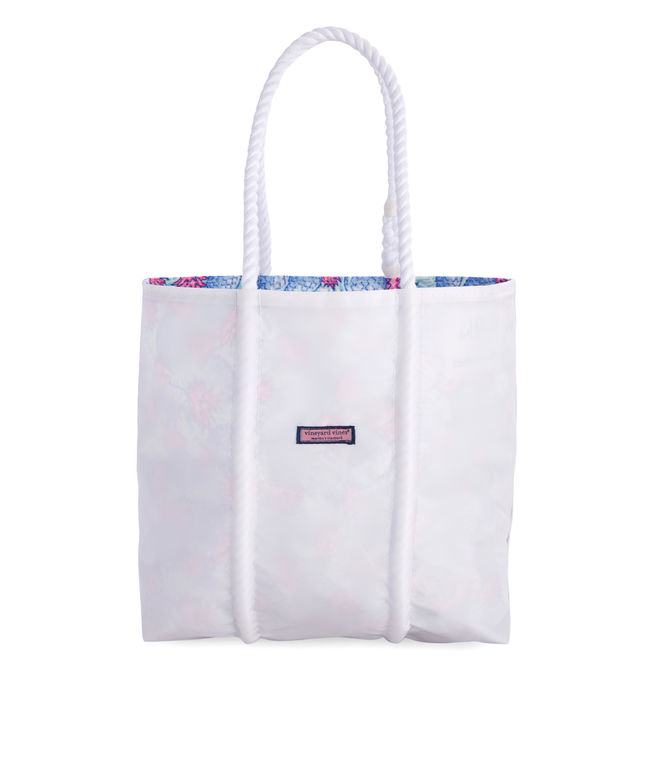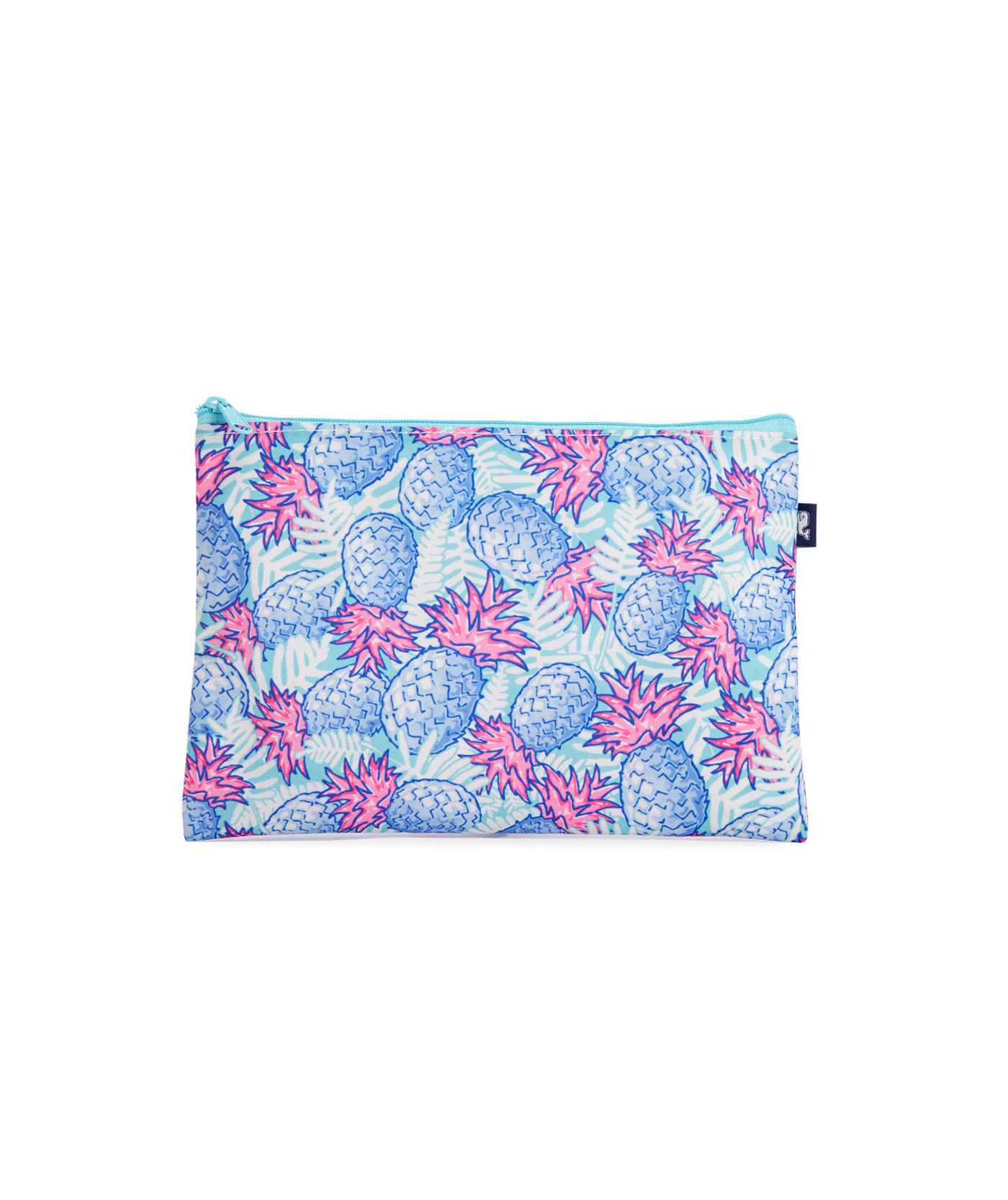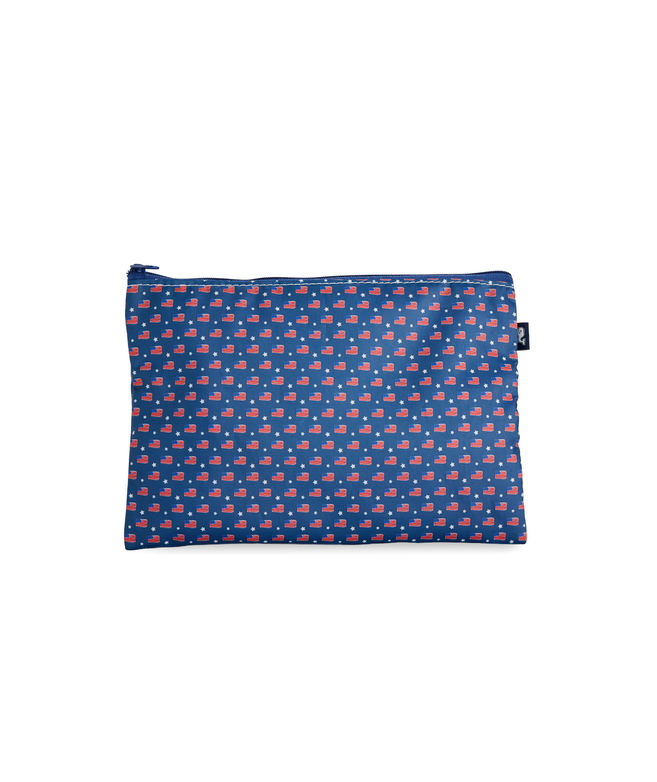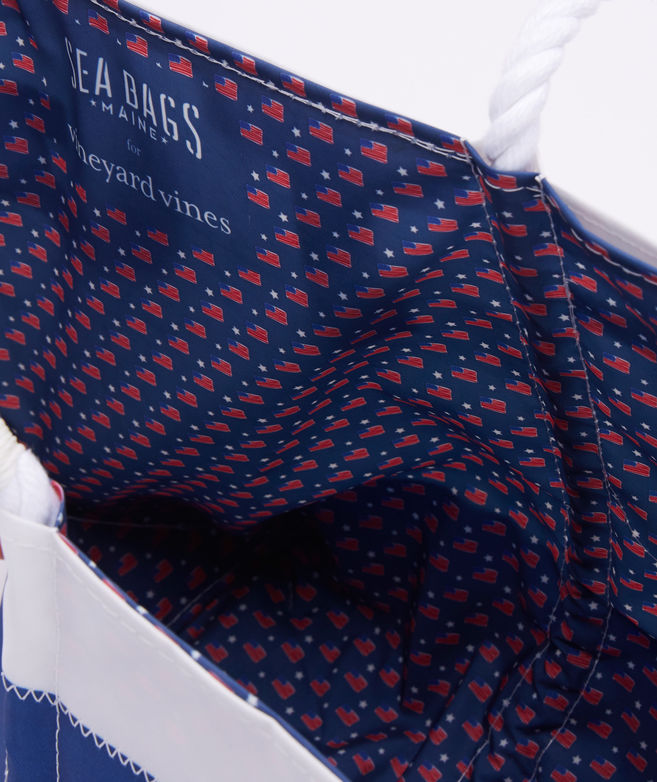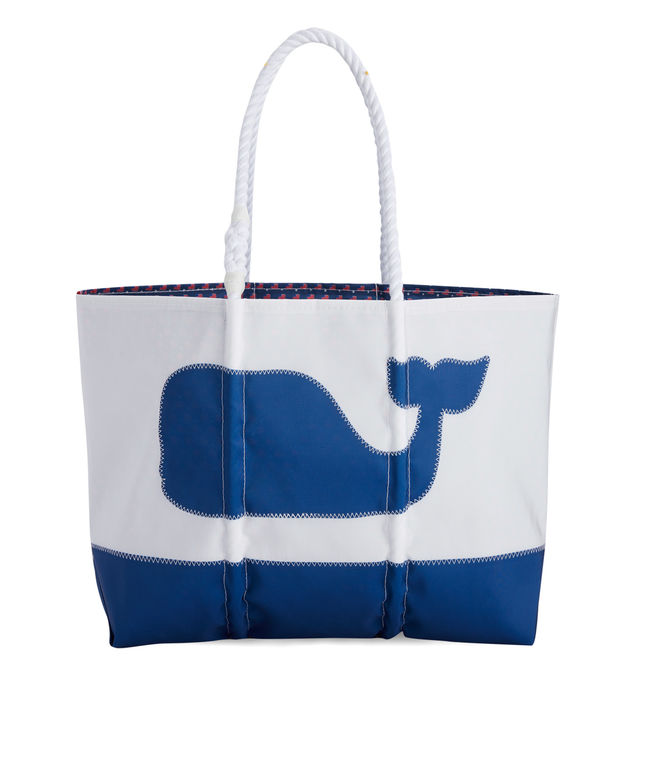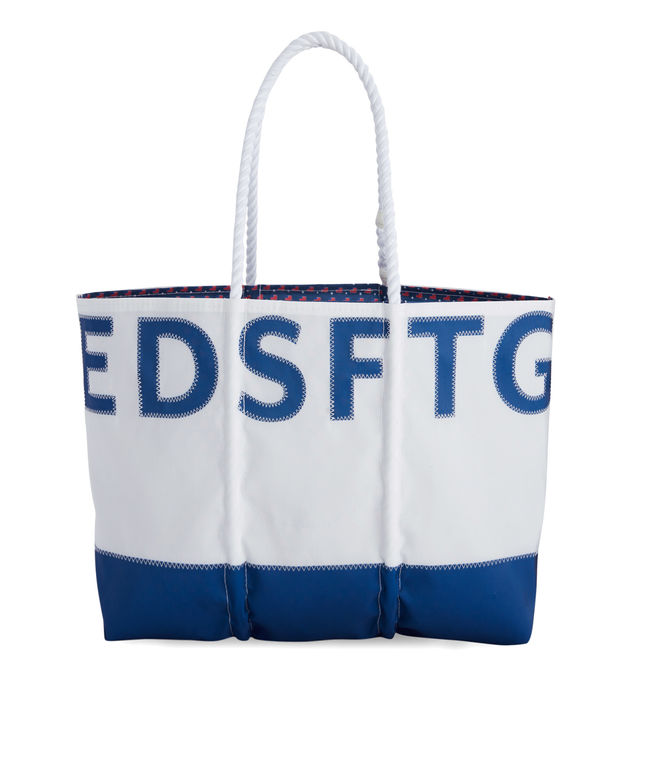 More sustainable beach fashion innovations. More buzzworthy new accessory designs to shop. All images via Vineyard Vines and Sea Bags