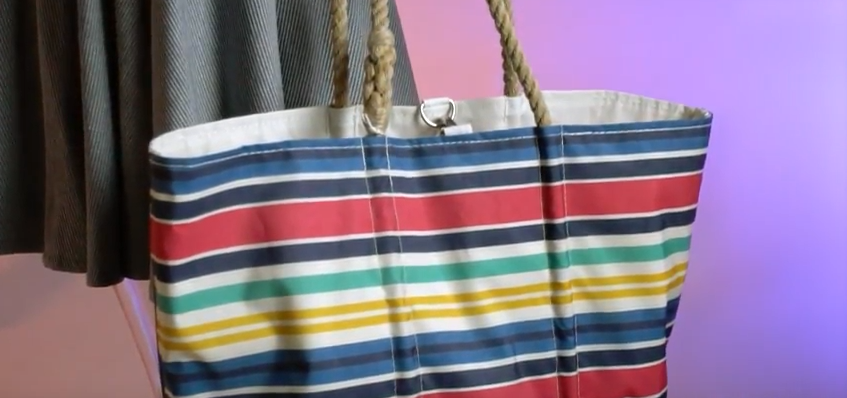 In the Studio with Richard Magazine: Sea Bags Totes
If you have been following along with our exciting summer editorial articles, you know that we recently spotlighted an accessories brand called Sea Bags. The accessories company caught our eye when the Portland, Maine-based label collaborated with one of the most popular Martha's Vineyard brands, Vineyard Vines, on a line of beach-ready, nautical tote bags and chic little patterned pouches.
Sea Bags sent our team some samples to check out, and we were so impressed with the quality of these totes. The coolest part is that each of these items are hand made using recycled materials, like re-used boat sail cloths. Each bag is polished off by skilled craftspeople using sturdy grommets, sailing rope, or leather accents.
Aside from the Vineyard Vines collection, the Sea Bags brand offers a ton of nautical-inspired designs and bag shapes, like wristlets featuring golden mermaid tails, drawstring bucket bag purses adorned with navy blue anchor graphics, and beachy mariner striped carry-alls. Since each of these pieces is made with recycled sails, they have unique wear and character. They're functional, eco-friendly, and feel one-of-a-kind!
Check out our video above to see us break down some of the latest styles – and shop your favorites on the Sea Bags website now!
For more product spotlights, styling tips, fashion inspiration, interviews, and more, be sure to subscribe to our YouTube channel if you haven't already – and follow us at RichardMagazine.com.
More from the Richard Magazine studio. More exclusive new product reviews from our editors.