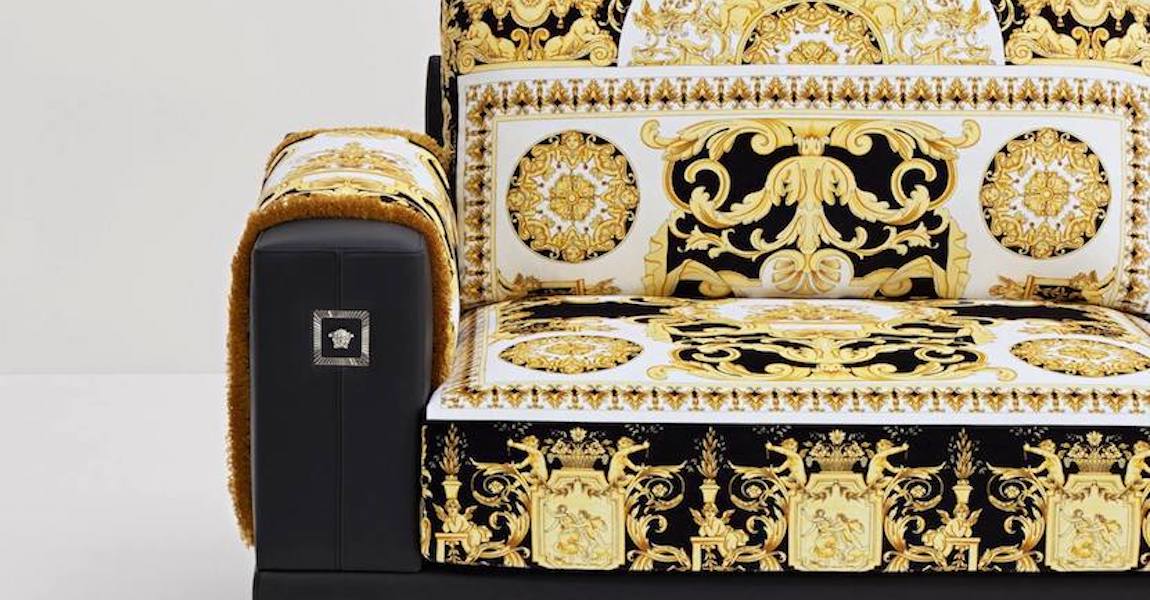 Versace Home Debuts Milan-Inspired Furniture Collection
If you love elegance, opulence, and extravagance when it comes to your home decor, then you are going to love the latest Versace Home furniture collection. The new line will have you dreaming about re-decorating your living room, office, library room, and more in the Versace family's signature style.
"From the very beginning, the creative universe of Versace has always encompassed many disciplines, not just fashion, but design in the broadest sense and the essential art of living," the brand shared on its website. "Versace Home was a natural extension of this interest, created in 1992 initially as a collection of textiles for the home, and soon followed by the first landmark ranges of porcelain dinner sets, home furniture and interior design projects."
Versace calls its latest crop of "Milanese in spirit" 2018 home designs – unveiled for Salone Internazionale Del Mobile (the Milan Furniture Fair in Italy) – "a celebration of family; a collection inspired by the legendary Versace Home on Via Gesù in Milan; a contemporary approach with classic details."
And that it is. Featuring a selection of dining chairs, stools, and desk chairs, plus a statement gold coffee table and a Baroque-style printed couch, this collection honors the brand's rich heritage while modernizing the aesthetic for current and fashion-forward shoppers. Of course, Versace's recognizable Medusa head logo and signature black and gold color schemes appears throughout the entire collection, giving each furniture item its own unmistakable brand stamp.
The full price range and retail store locations carrying these pieces has yet to be revealed, but you can find the boutique nearest you on the Versace website.
Click through the gallery below to see pieces from the new Versace Home furniture collection.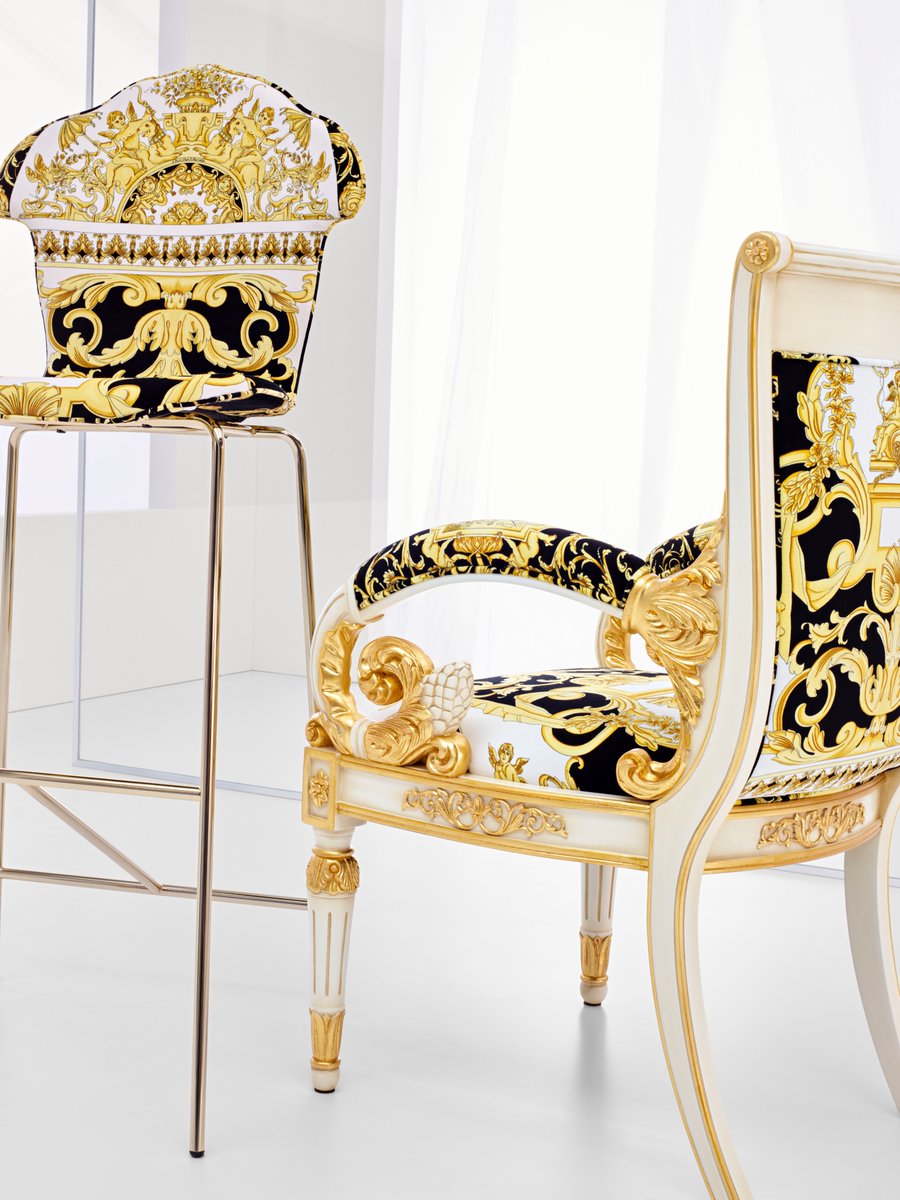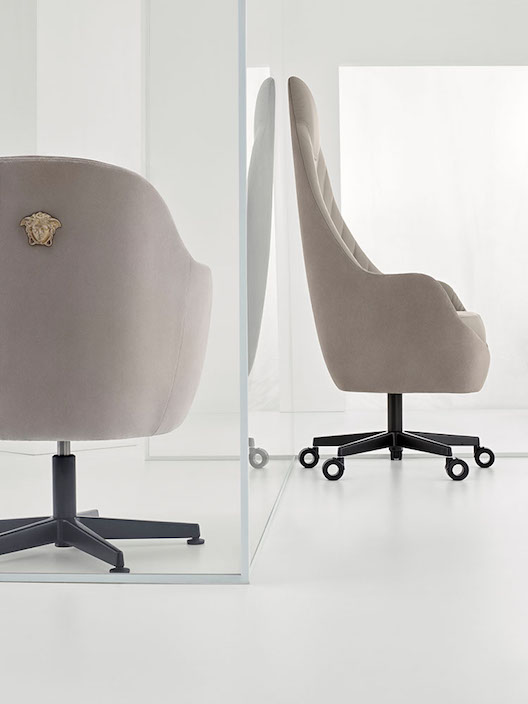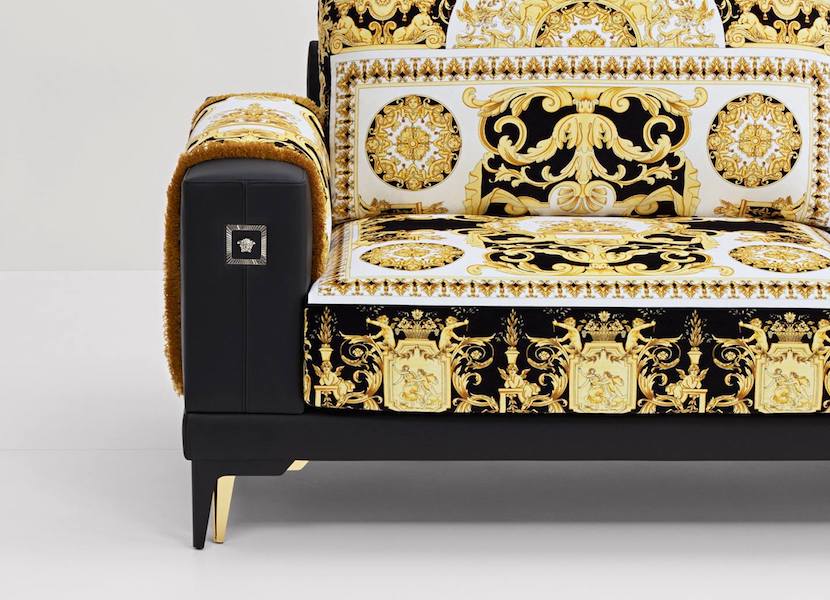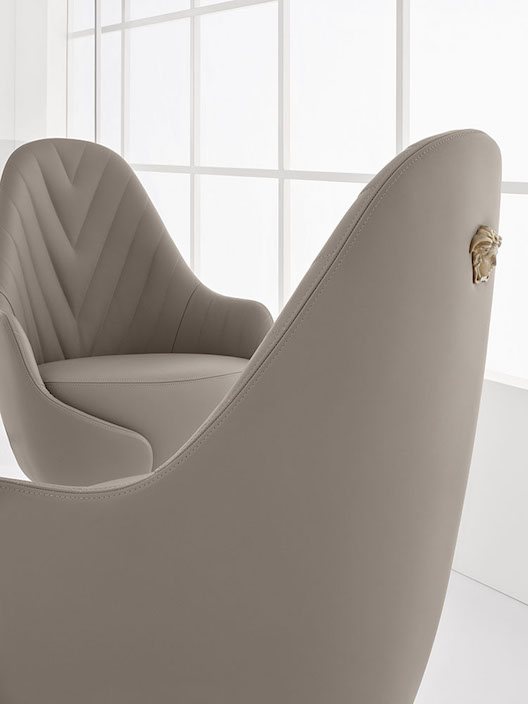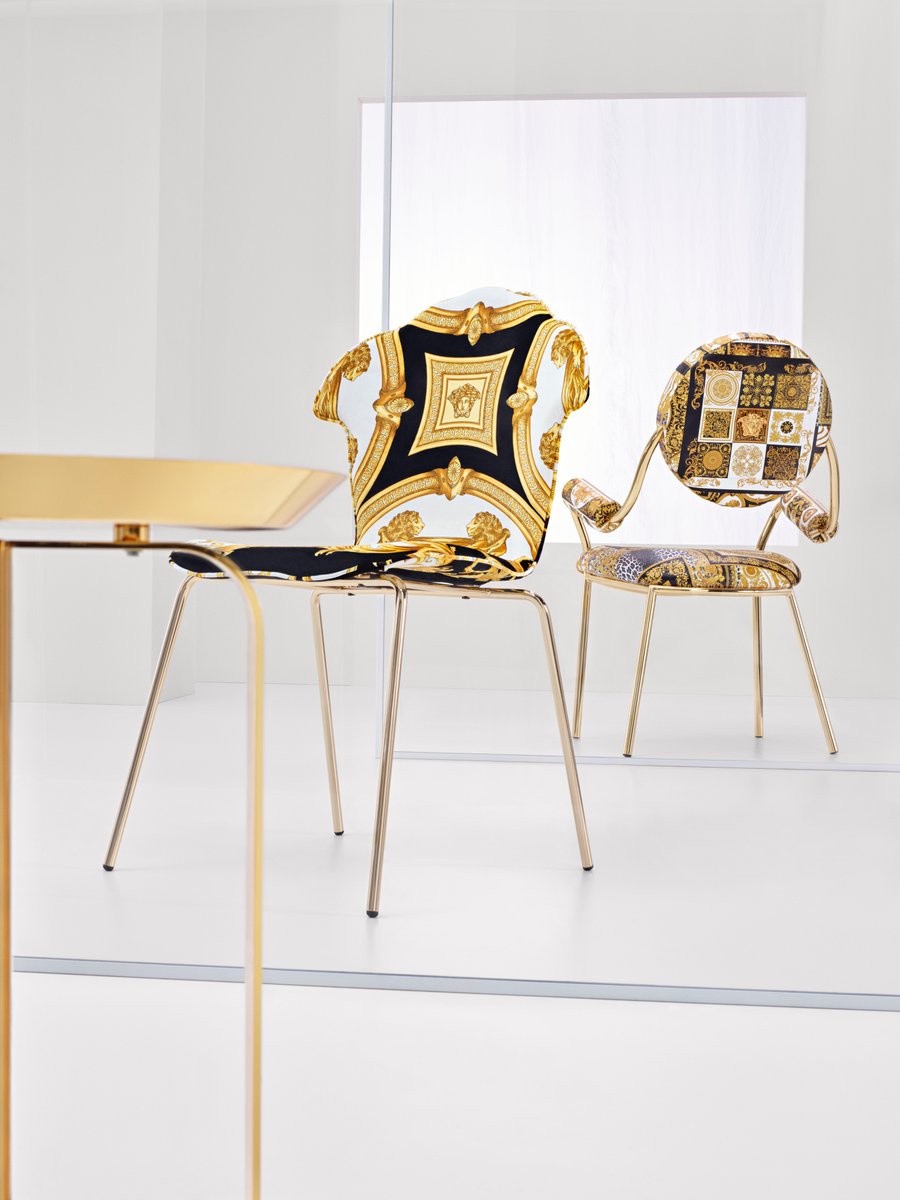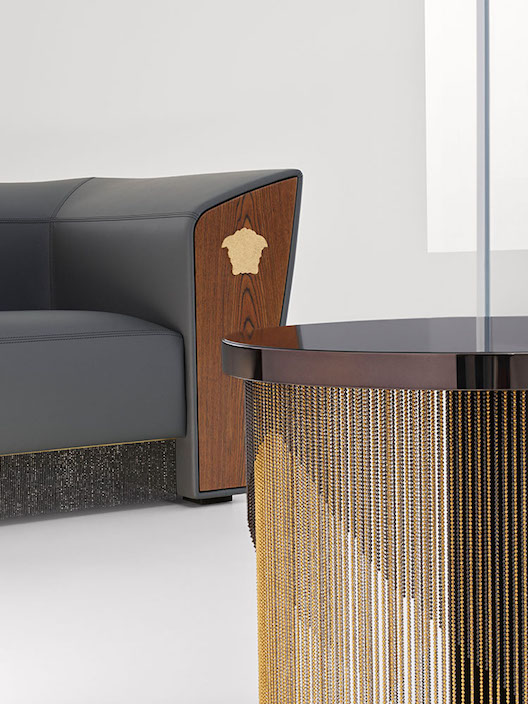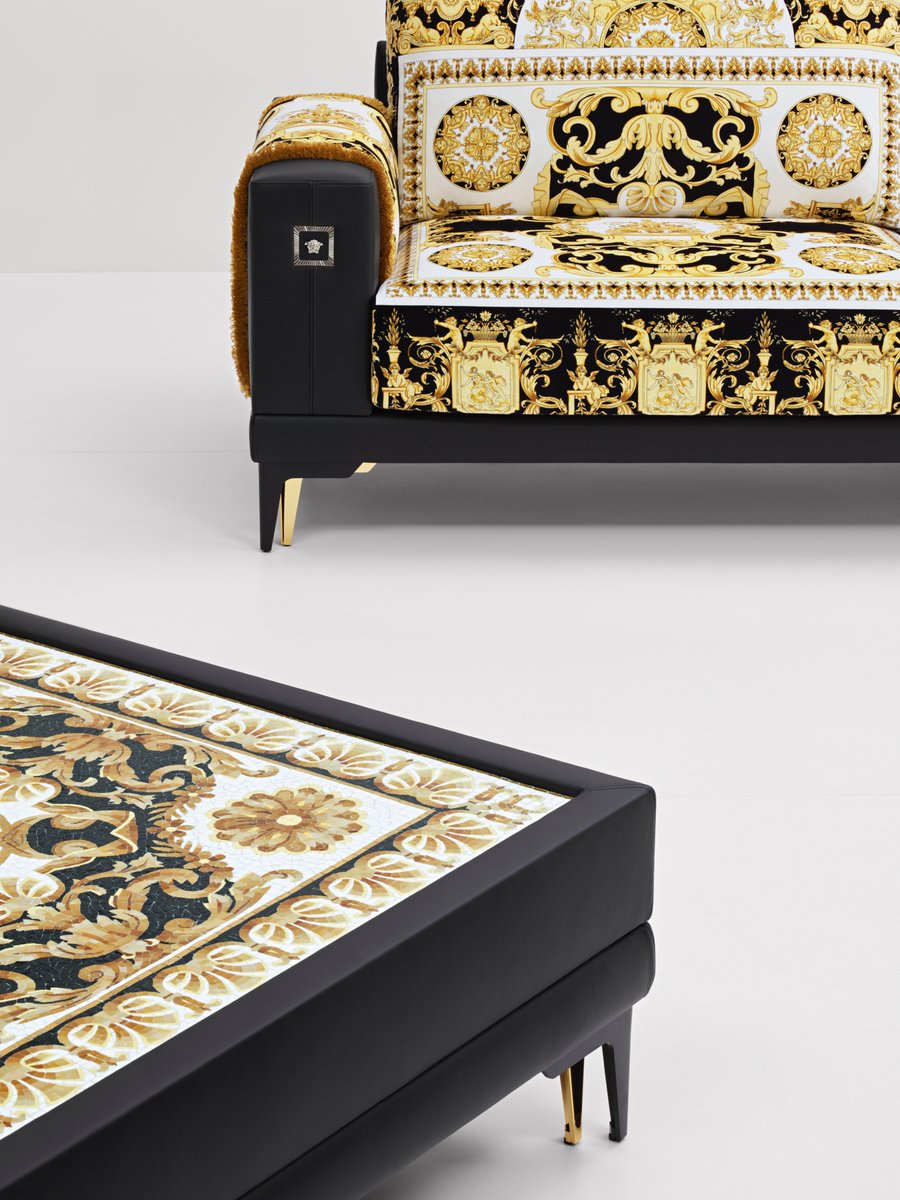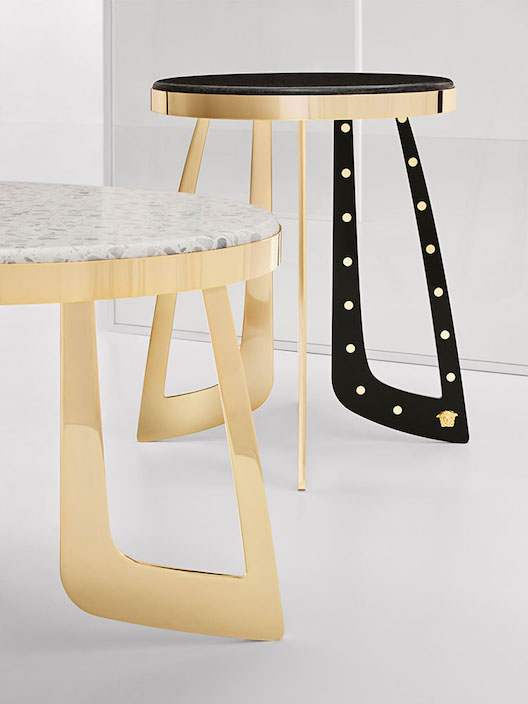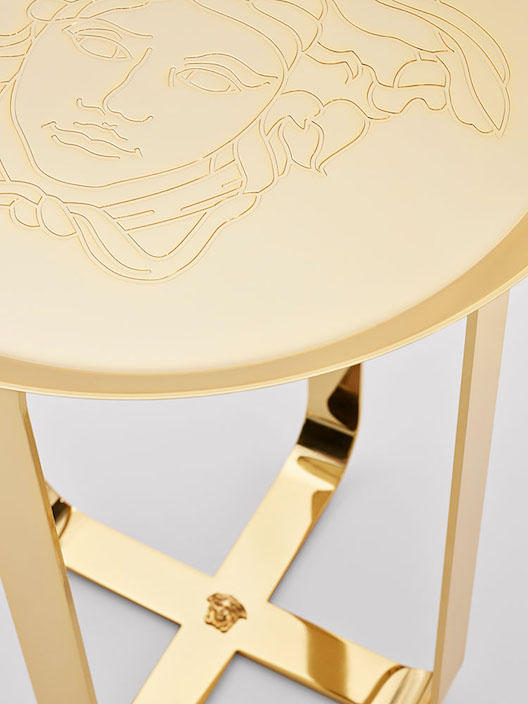 To catch a close-up view of some of the new Versace home decor pieces, be sure to view the brand's YouTube videos below.
More from the designer homeware brand. More new launches from the fashion house. More fashionable home decorating ideas. All images via Versace Home