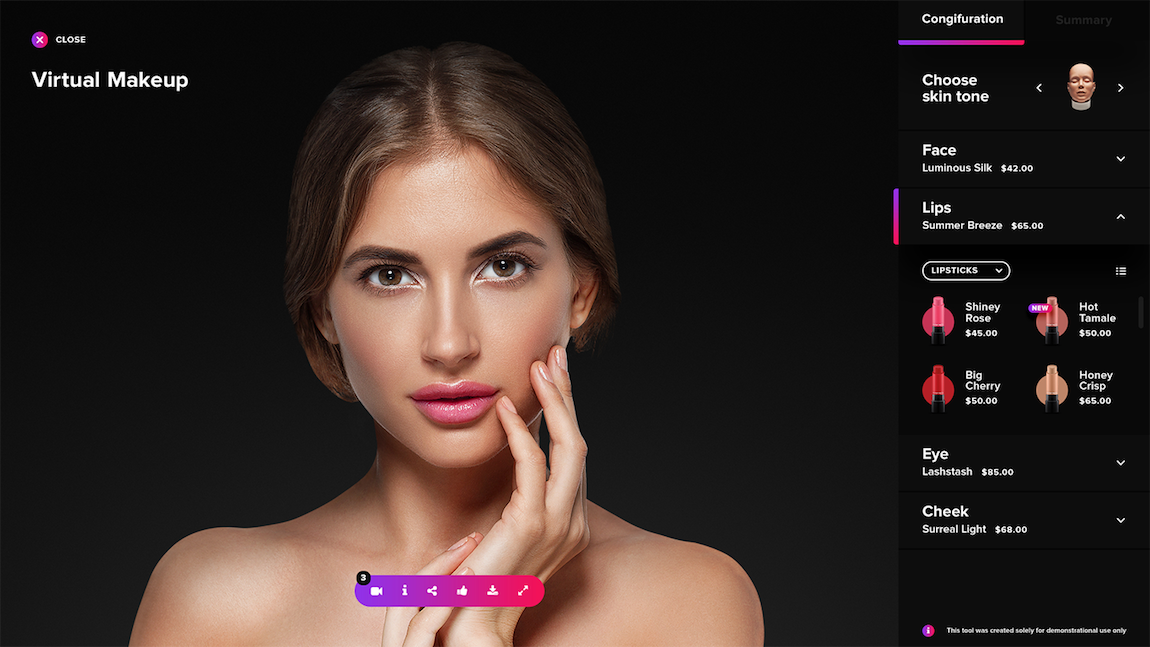 Test Out the Makeup Visualizer Tool
Have you ever been makeup shopping online, but had no clue which products would compliment your skin tone? Or, do you wish you could see what you'd look like with a crazy bold lipstick shade, but know you'll never actually wear it? A new virtual tool is coming soon to our sister brand Visualizer Plus, which will help you find the look that best complements your own unique style – before you ever hit the salon or go to a makeup counter.
With this tool, you will be able to visualize thousands of different makeup combinations. You can customize colors for all different shades of skin, and transform your look in virtual space. If you love what you have created, you can even save, print, and share your new look on social media with just one click! Because your Instagram followers need to see this.
View the video above to see a preview of the makeup tool in action!
The tool is coming soon to PC, Mac, and mobile. To get in touch with Visualizer Plus to get one of these virtual tools, email info@visualizerplus.com.