In the months between February and May, my hair would quickly turn into a disastrous mess if I let it. My scalp gets dry in the colder winter months, and quickly fluctuates to uncontrollably oily in the early weeks of spring. If I over-wash it, my scalp flakes and becomes angry. But if I don't wash my hair enough, I start to break out in patchy acne blemishes along my hairline. Just when it started to feel like a lose-lose, I discovered that tea tree shampoo can work for this entire variety of specific hair issues.
The essential oil has always been a part of my skincare routine, as it's a great way to treat blemish-prone, dry, or otherwise aggravated skin on the face and body. So why not the scalp? Below, we're rounding up our favorite tried-and-tested tea tree shampoo recommendations for every hair concern and budget.
---
Herbal Essences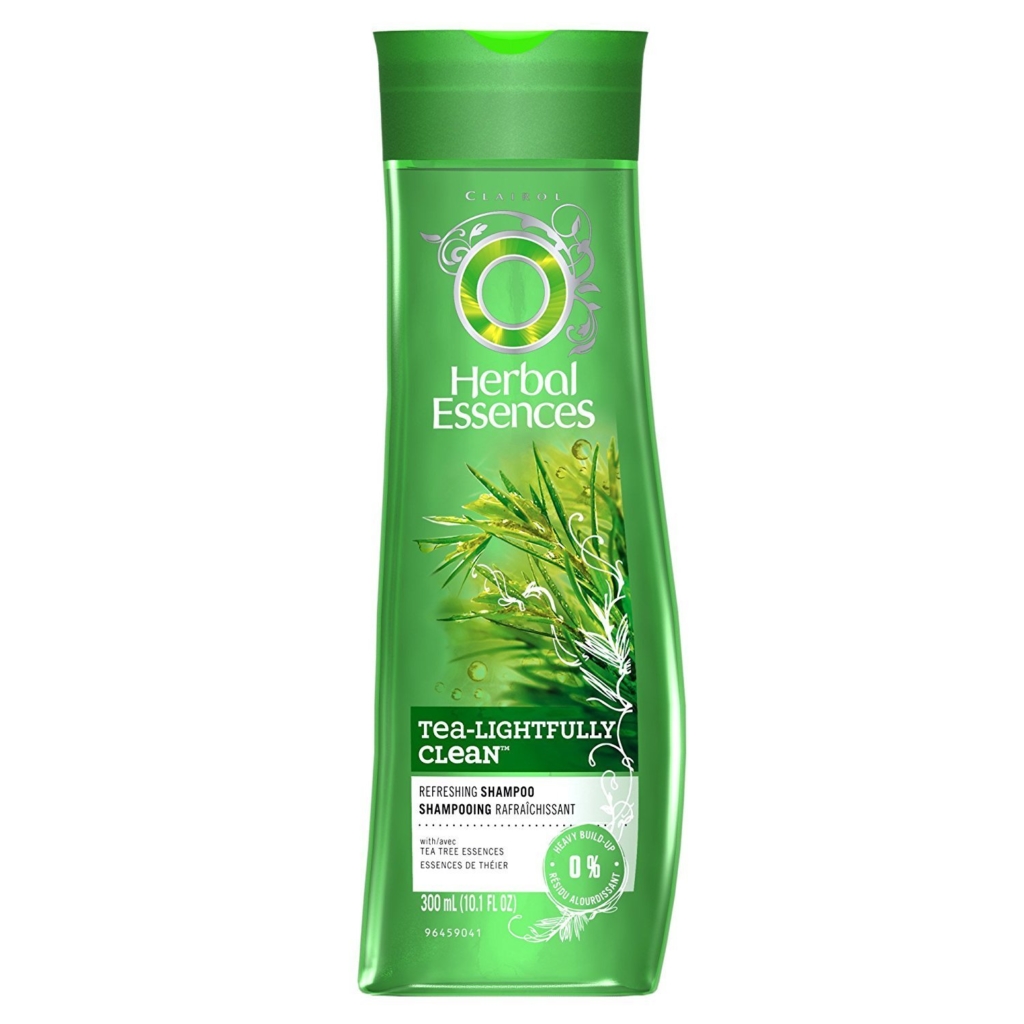 Herbal Essences Tea-lightfully Clean Refreshing Shampoo, $15.99
Great for: oily hair
Do you have oily hair that never feels clean, no matter how often or with what products you wash with? It may seem counter-intuitive to combat oiliness with an oil-based product, but go with me on this one: this refreshing cleansing shampoo from Herbal Essences clears all the gunk from your strands without stripping them completely dry. It moisturizes and conditions without adding on extra weight or buildup. And the tea tree scent is just heavenly.
---
Maple Holistics

Maple Holistics Tea Tree Oil Shampoo, $16.75 per bottle
Great for: clearing up scalp damage
Healthy hair starts with a healthy scalp. And that's where this specially-formulated tea tree shampoo from Maple Holistics comes in to save the day. If you constantly have blemishes, breakouts, or scratchy patches along your hairline or throughout your scalp, this soothing product will help get rid of dead skin and leave behind a soothing conditioning. As you leave this shampoo in while you're showering, you can feel it going to work.
---
Love Beauty & Planet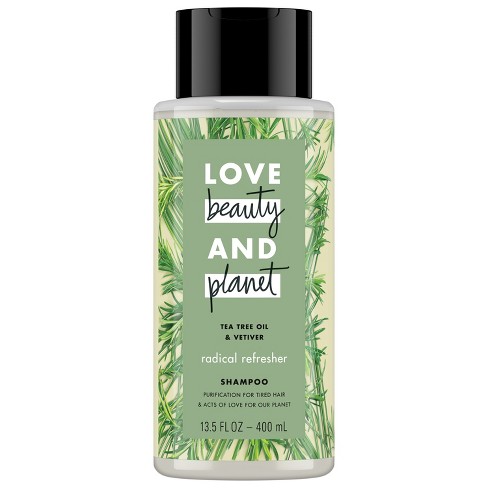 Love Beauty & Planet Tea Tree Oil & Vetiver Radical Refresher Shampoo, $6.99
Great for: limp or dull hair
If your hair is feeling dull and flat, pump it up with volume and the goodness of tea tree oil. This shampoo from the new eco-friendly Unilever brand Love Beauty & Planet nourishes your strands with a mix of vetiver and Australian tea tree oil, which leaves it soft, clean, and energized.
---
Paul Mitchell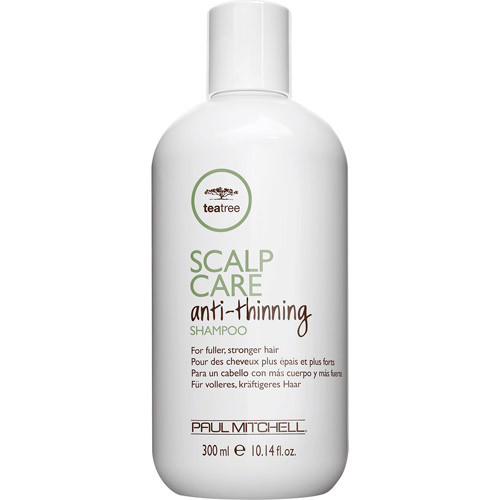 Paul Mitchell Tea Tree Scalp Care Anti-Thinning Shampoo, $21
Great for: thinning or weakening hair
Are you noticing that your hair is starting to thin out and become weaker? This Paul Mitchell blend uses tea tree oil to help strengthen the scalp, therefore making your hair appear fuller and plumper. How much do you love a product that aids you in tackling multiple issues at once?
---
Organix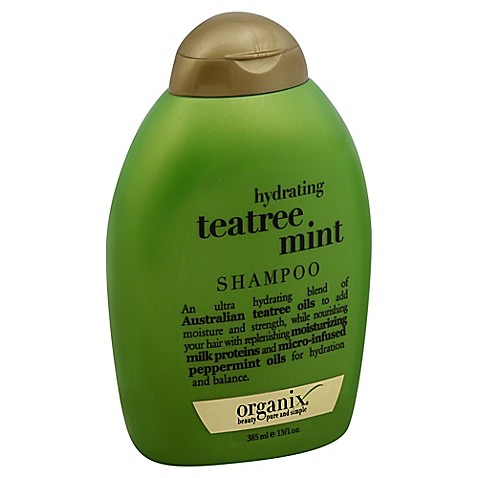 OGX Hydrating Shampoo in Teatree Mint, $5.99
Great for: dry hair, brittle strands
If your hair is so dry you could cry? Been there, conquered that. This (incredible-smelling) blend of all-natural peppermint oil, milk protein, and Australian tea tree oils will not only saturate some moisture back into your locks, but it will strengthen your length against damage.
---
EDEN BodyWorks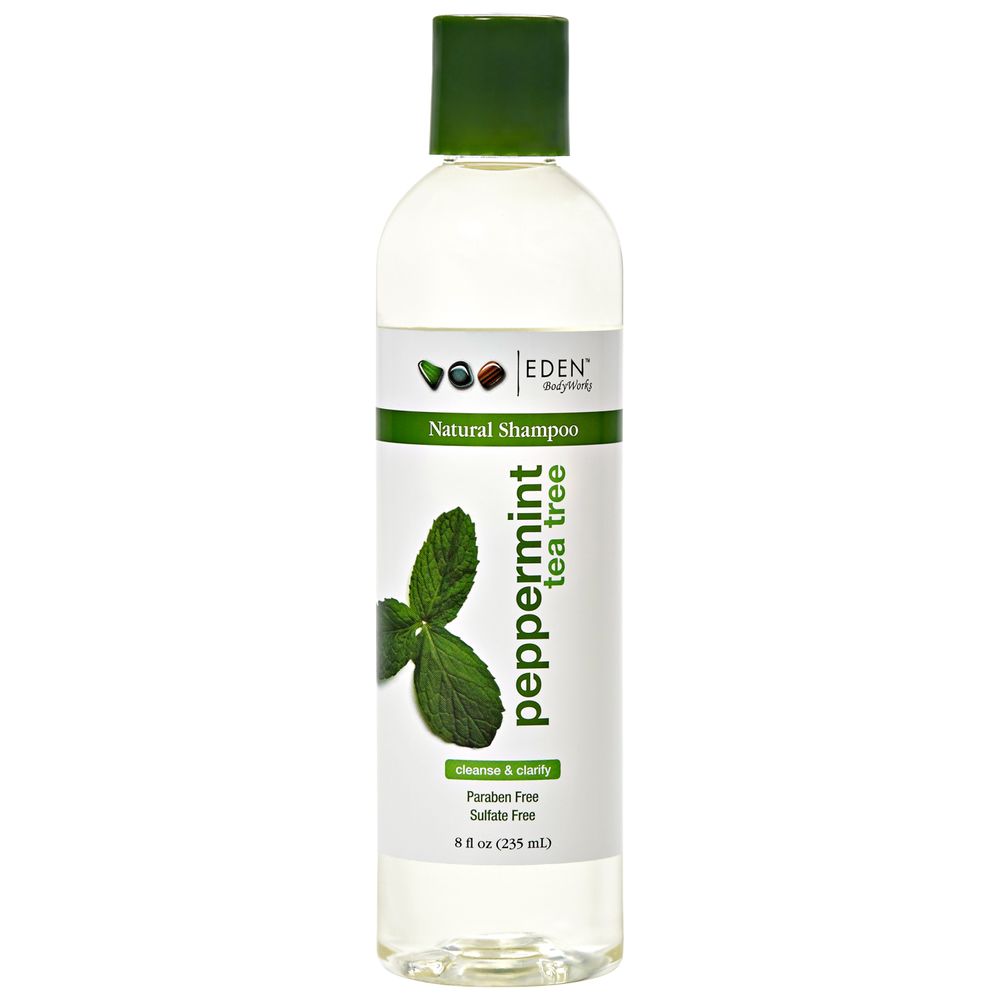 EDEN BodyWorks Peppermint Tea Tree Shampoo, $8.99
Great for: naturally curly hair, oil build-up
Moisturized curls are happy curls. EDEN BodyWorks' popular tea tree shampoo features a peppermint blend that pulls double and triple duty. It clarifies, heals flakey scalp, and easily gets rid of build-up. All while keeping your curls intact!
---
Head & Shoulders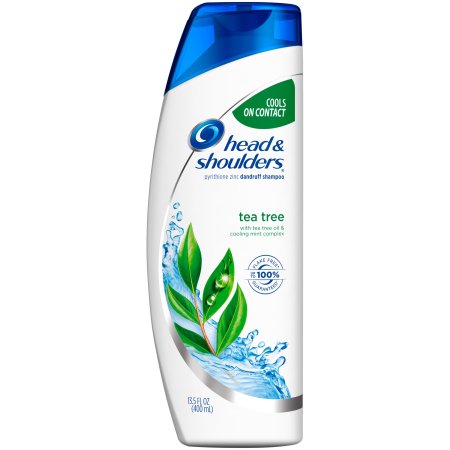 Head and Shoulders Tea Tree + Mint Complex Dandruff Shampoo, $5.84
Great for: clearing dandruff, healing scalp issues
If you suffer from dandruff, you've likely given Head & Shoulders a try at some point. The regular blends work for everyday use, but for added relief from dry and itchy scalp issues, I love this tea tree shampoo version with added cooling mint complex. It's like a spa trip for your tired tresses!
---
More beauty recommendations.
More hair styling innovations.
Lead image via Dreamstime
—

Kristine Hope Kowalski