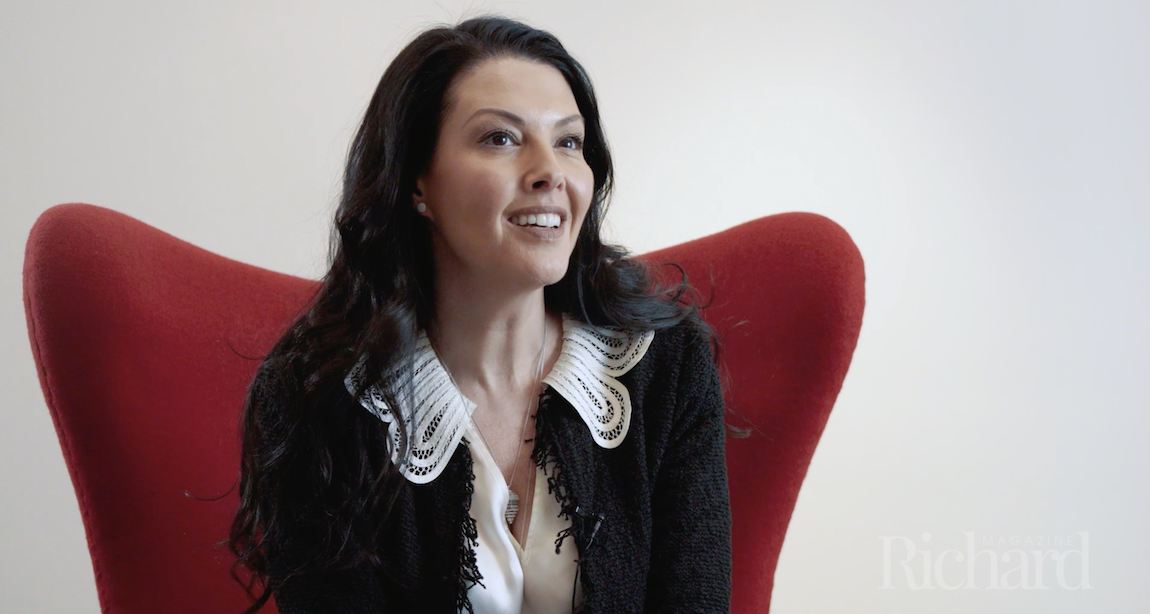 Up Close and Personal with TALIA Jewelry's Tal Man – Exclusive Interview
If you eat, sleep, and breathe jewelry, then you have something profoundly important in common with Tal Man. The designer, who hails from Israel, has just co-founded her luxury accessories brand, TALIA Jewelry, with a debut line of handcrafted pendant necklaces in three collections – Opus, Brio, and Aria.
What's truly unique about TALIA designs is that the brand calls on their customers to be their own artists. The company's patented design allows women to curate a "little black box" full of pendant pieces of different colors, metals, and stones that can be interchanged with one another to fit an outfit or a mood. In fact, even though the necklace line just launched, there are already over 1 million potential combinations that you can craft through these mix-and-match charms – either through TALIA's pre-designed assortment or by co-designing your own pendant from scratch on the company's interactive website.
Richard Magazine recently met up with Tal ahead of her official pendant launch event in New York City, and learned all about the evolution of her career. In our revealing up close and personal interview, we found out about the inspiration that makes her tick, how each member of her family has influenced her creativity, and where she dreams of expanding her company in the future.
"I have more ideas than I can manufacture," Tal tells us about her creative process, citing her "24/7" design inspiration. "About ten years ago, I started to feel the passion, the desire to design jewelry. I took it with both hands and started to go full power. No one can steal [my] desire to design, the desire to do the next thing."
Be sure to catch our full exclusive interview with TALIA Jewelry's Tal Man in the video player above, and keep an eye out for more exclusive content coming soon!
More up close and personal video interviews. More new jewelry launches you should know about.