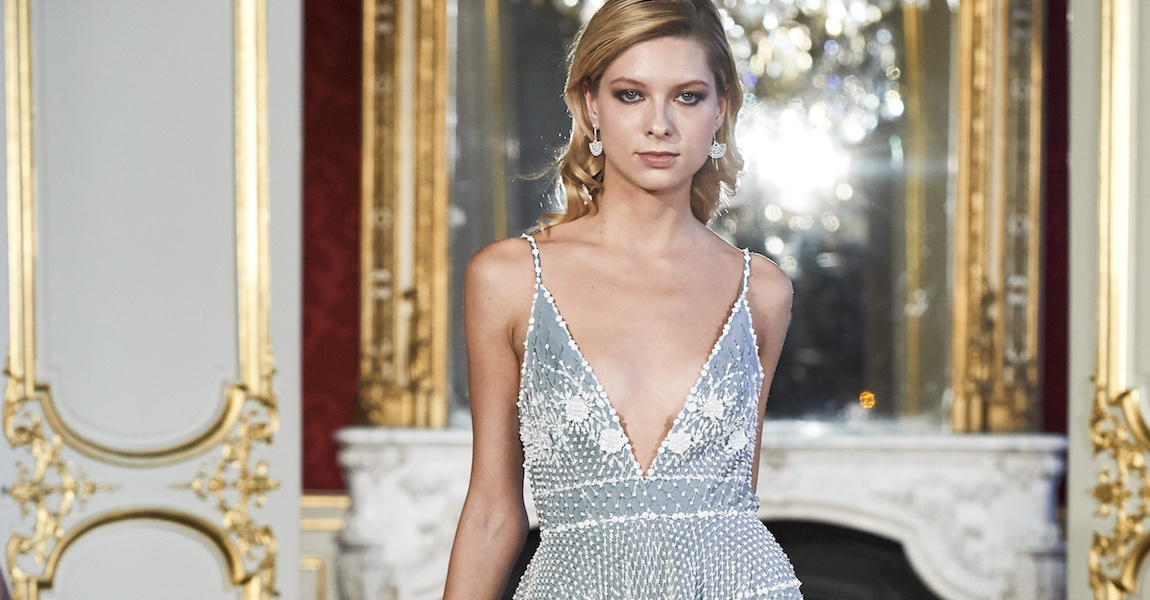 Steven Khalil Presents Fall/Winter 2019/20 Bridal and Evening Gowns
The gorgeous Steven Khalil Fall/Winter 2019/20 collection, called "Dame en Fleurs," recently premiered at this summer's season of Paris Haute Couture Fashion Week. The Sydney-born designer has an impressive history with stunning bridal gowns and red carpet dresses, offering custom couture looks for fashion-savvy clients. This season, a mix of elegantly embroidered occasion styles were crafted in dove and pale pink, cornflower blues, and deep jades.
"This story explores the anatomy and fragility of flowers – their natural peculiarity and softness, while combining and expressing these notions with a mixture of strength and romanticism," the brand shared in a press release. "It was Steven's intention to emulate and convey different flowers in varying stages of bloom- from tightly wrapped buds that hug and wrap the body to blossoms unfurling for a spring morning and fully fledged flowers triumphantly open and joyous."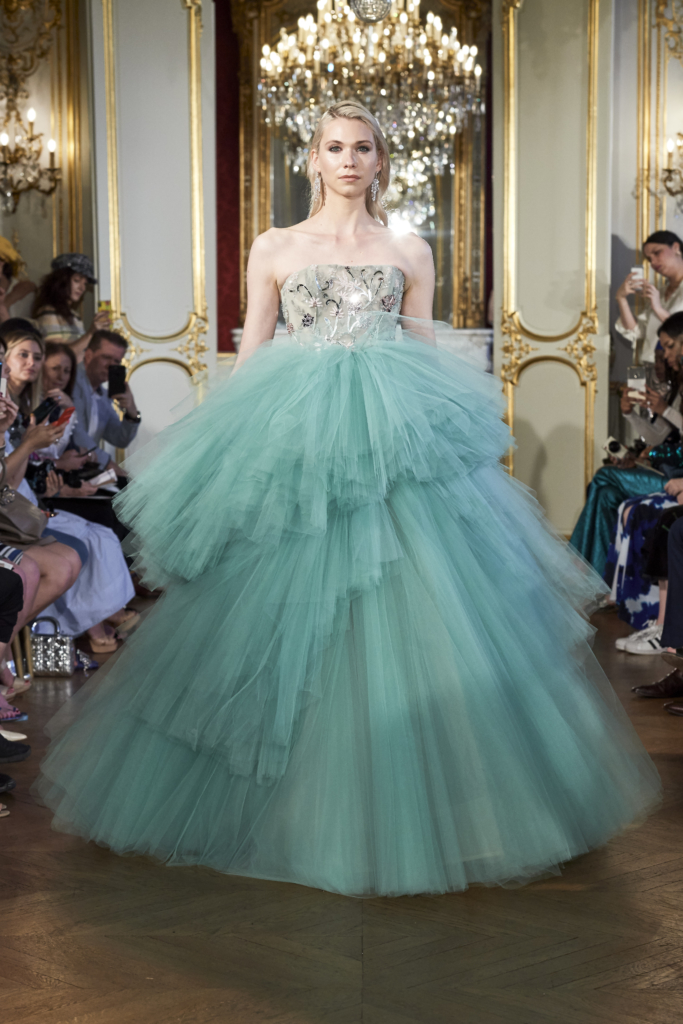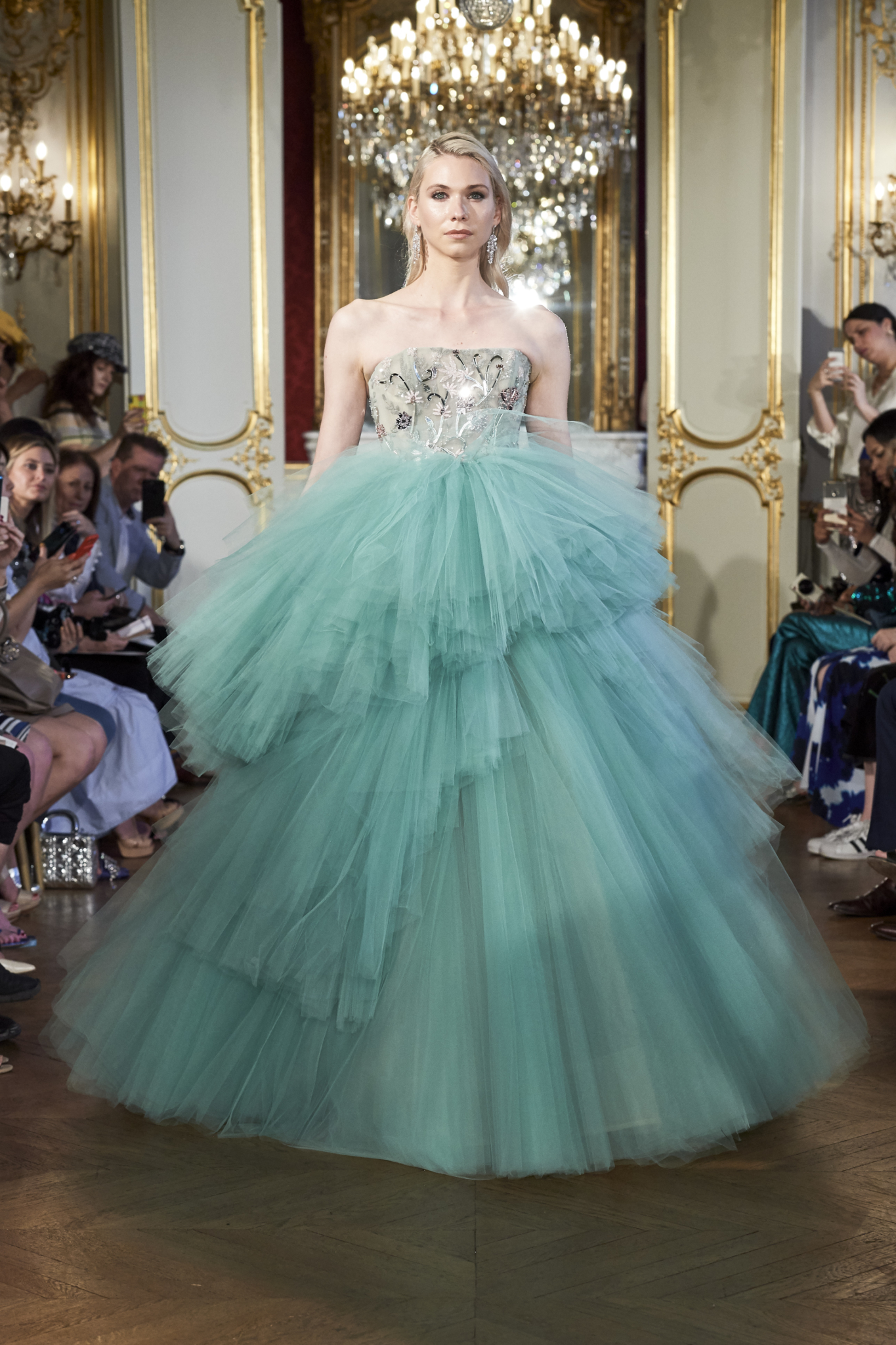 Most of the gowns presented on the runway took from 100-200 hours to be hand-finished and detailed. As the brand explained, "this is part of the DNA of the brand. Every collection is different but still special."
"The woman envisioned to be drawn to and wear pieces from this collection is like so many of the women Steven loves to dress – strong, passionate and confident – but who also likes to express their femininity and understand the power of and look for a dramatic silhouette."
From opulent wedding dresses to shimmering party styles, this haute couture collection is filled with tons of glamorous evening wear inspiration.
Click through the gallery below to view photos from the Steven Khalil Fall/Winter 2019/20 collection runway show at Paris Haute Couture Fashion Week.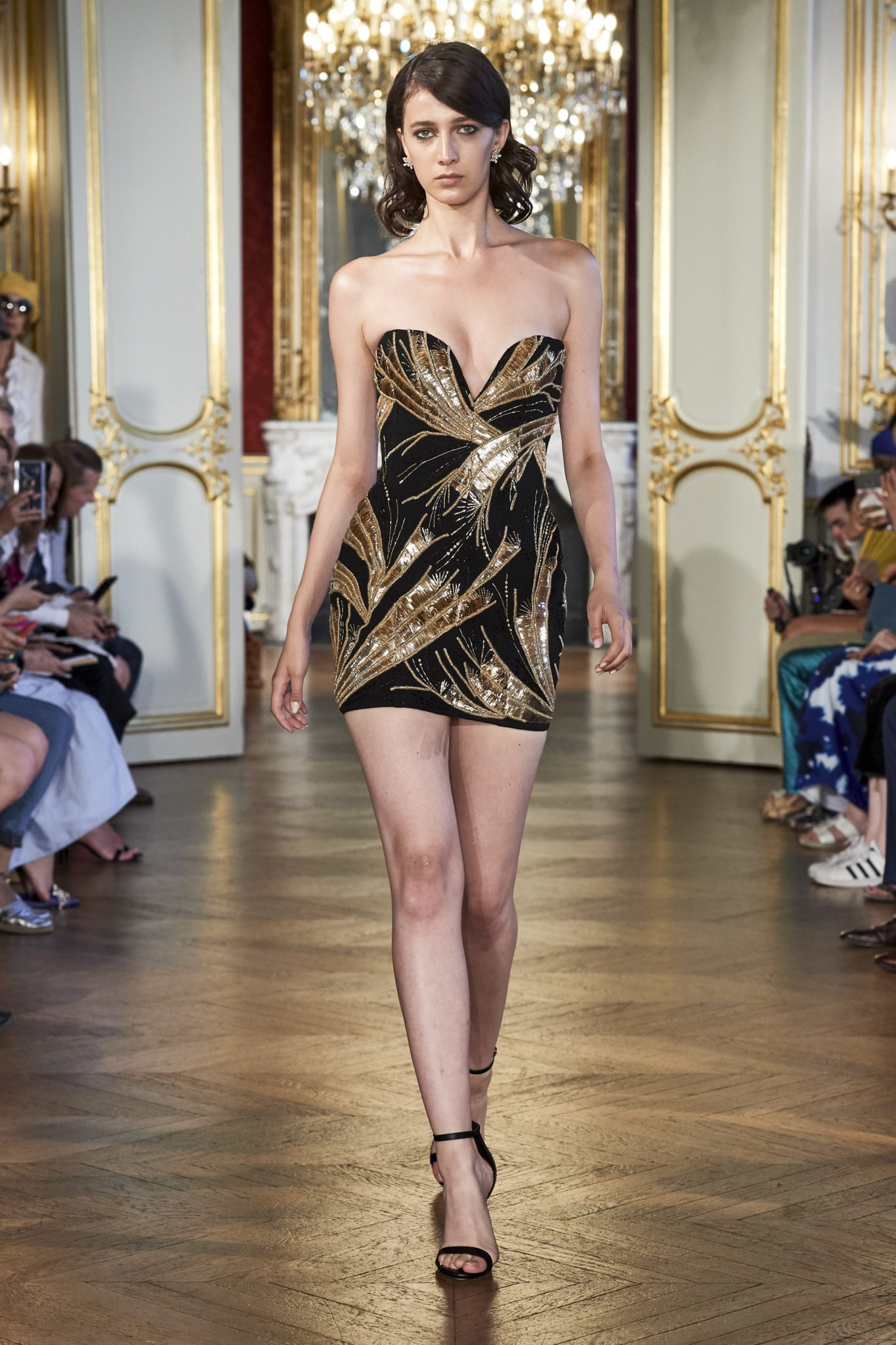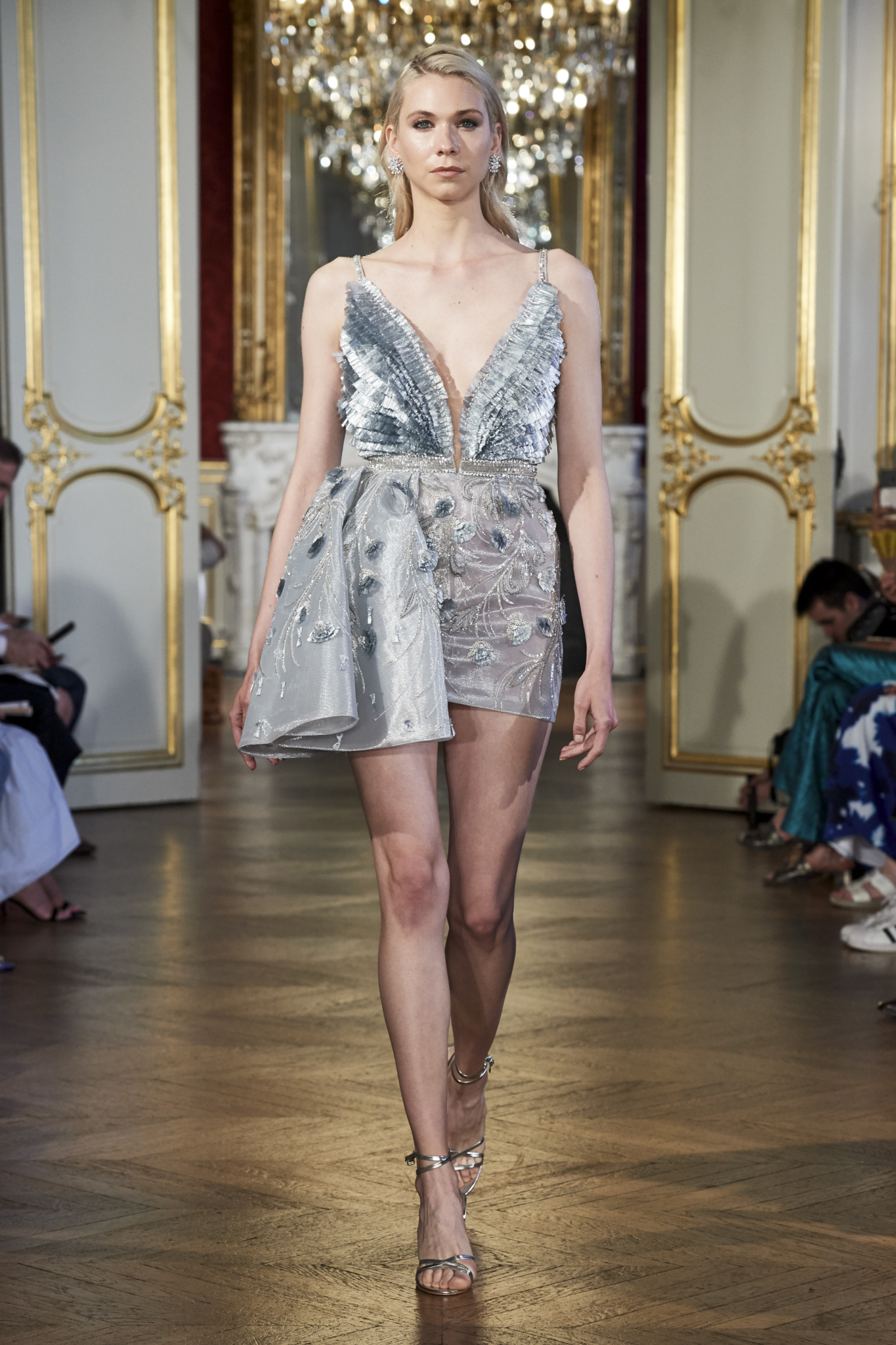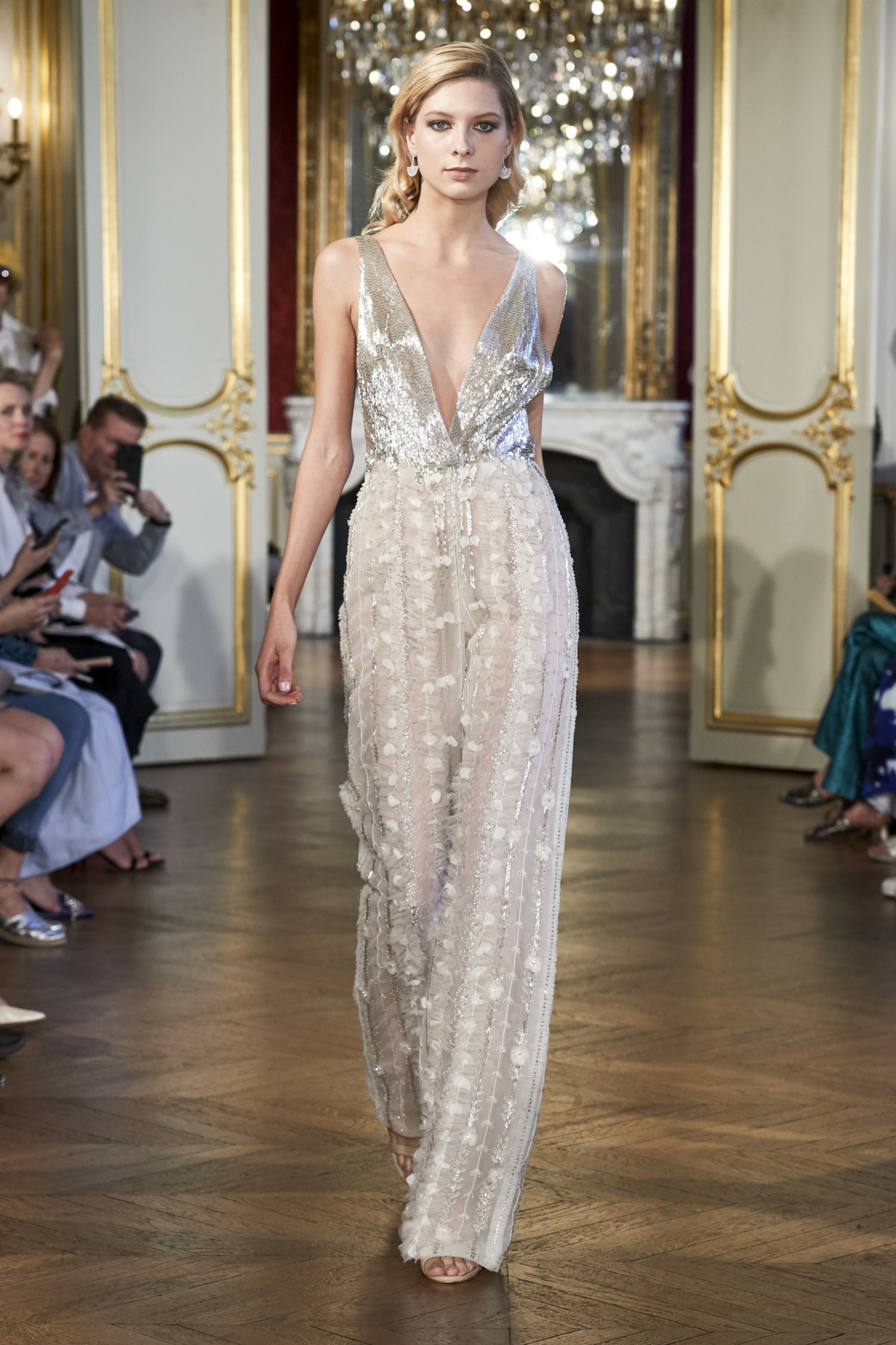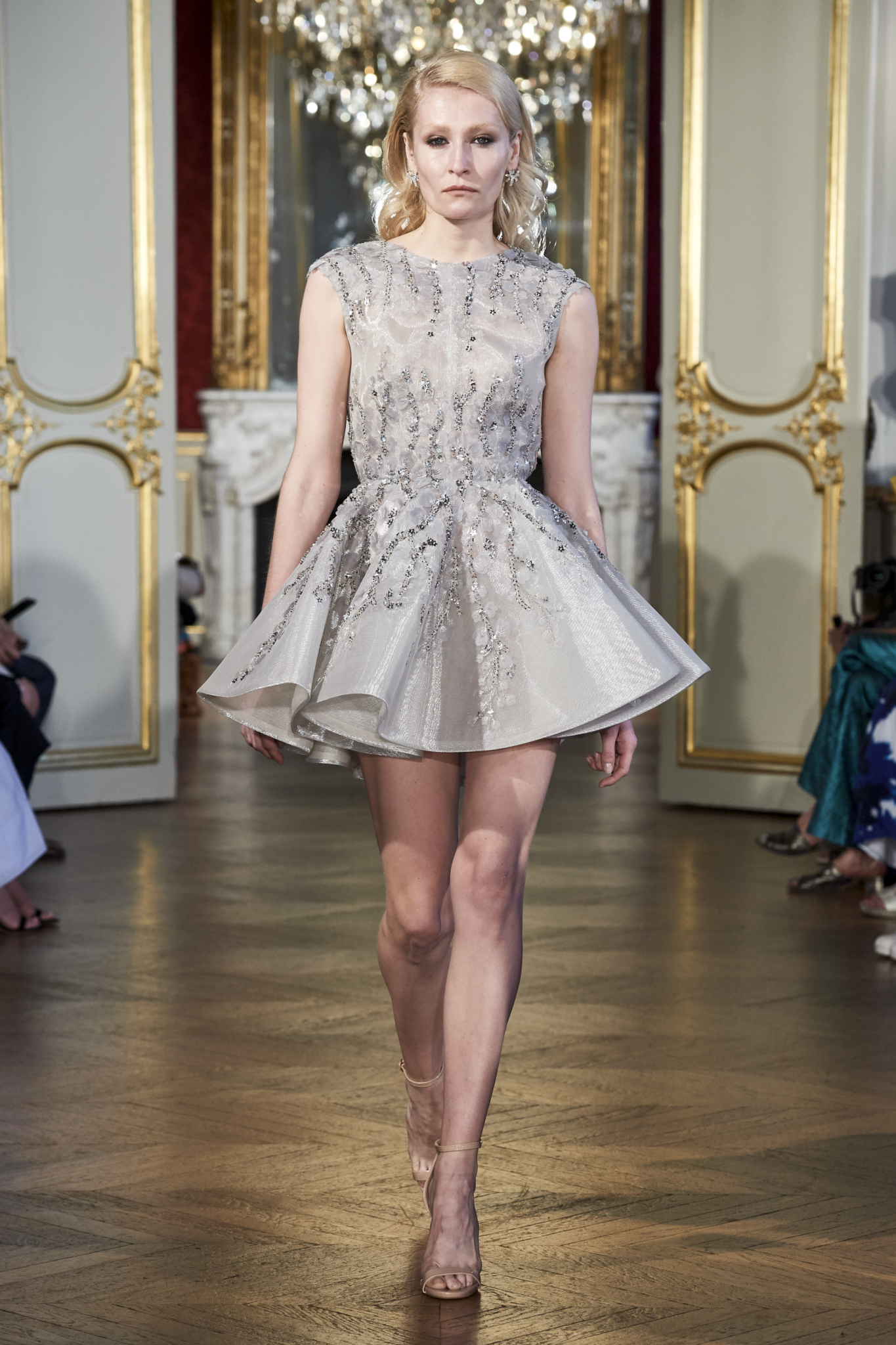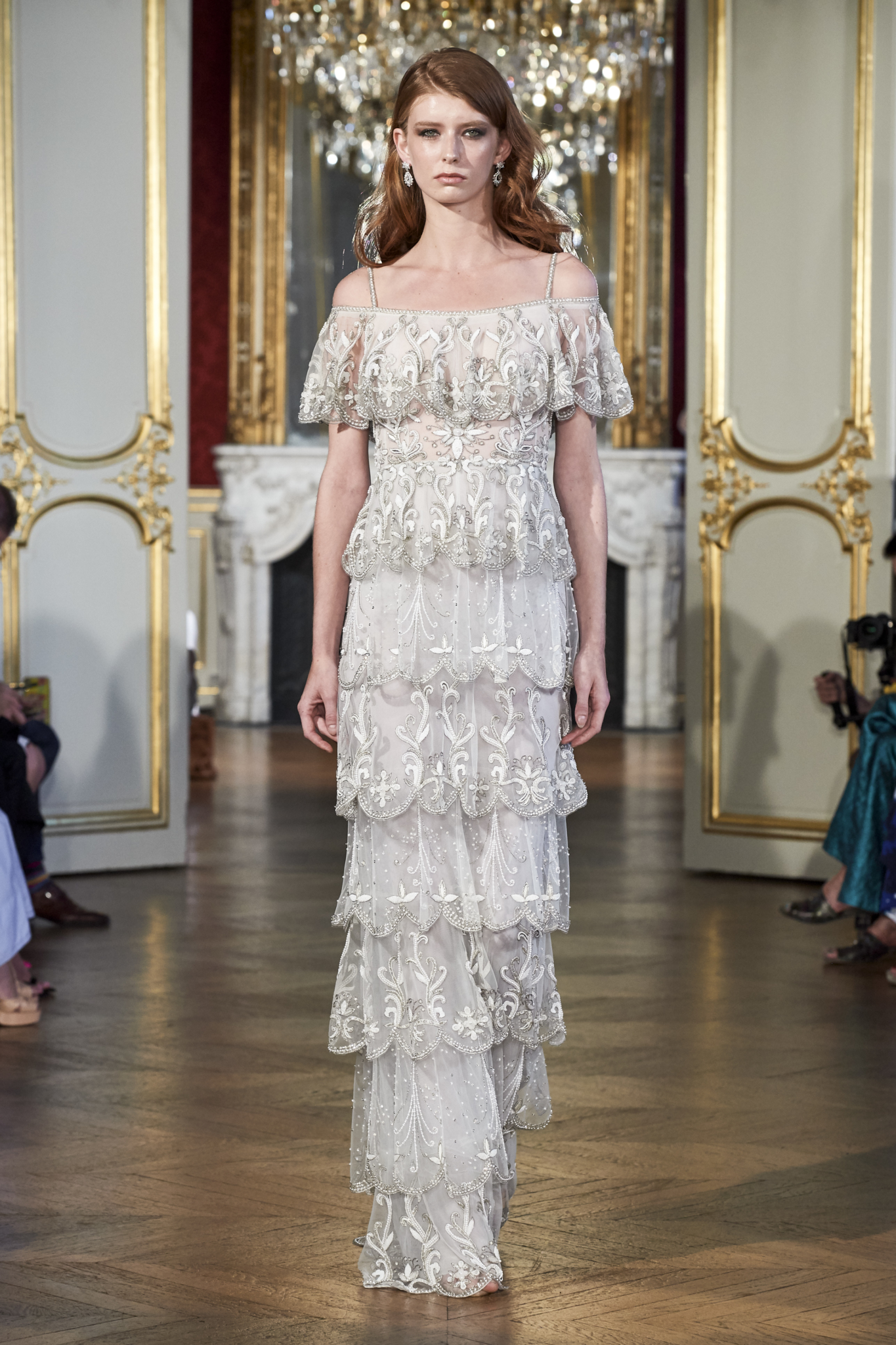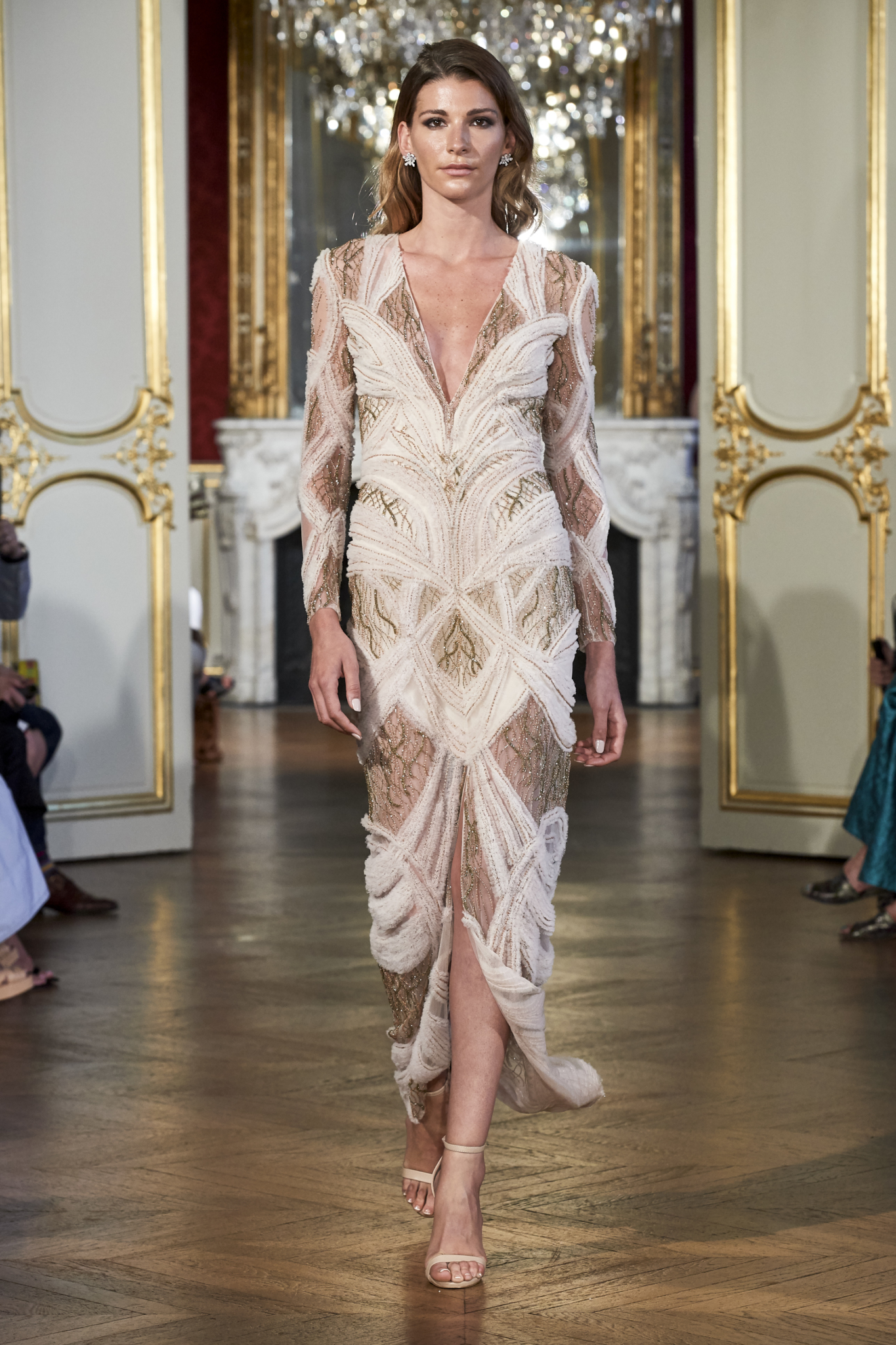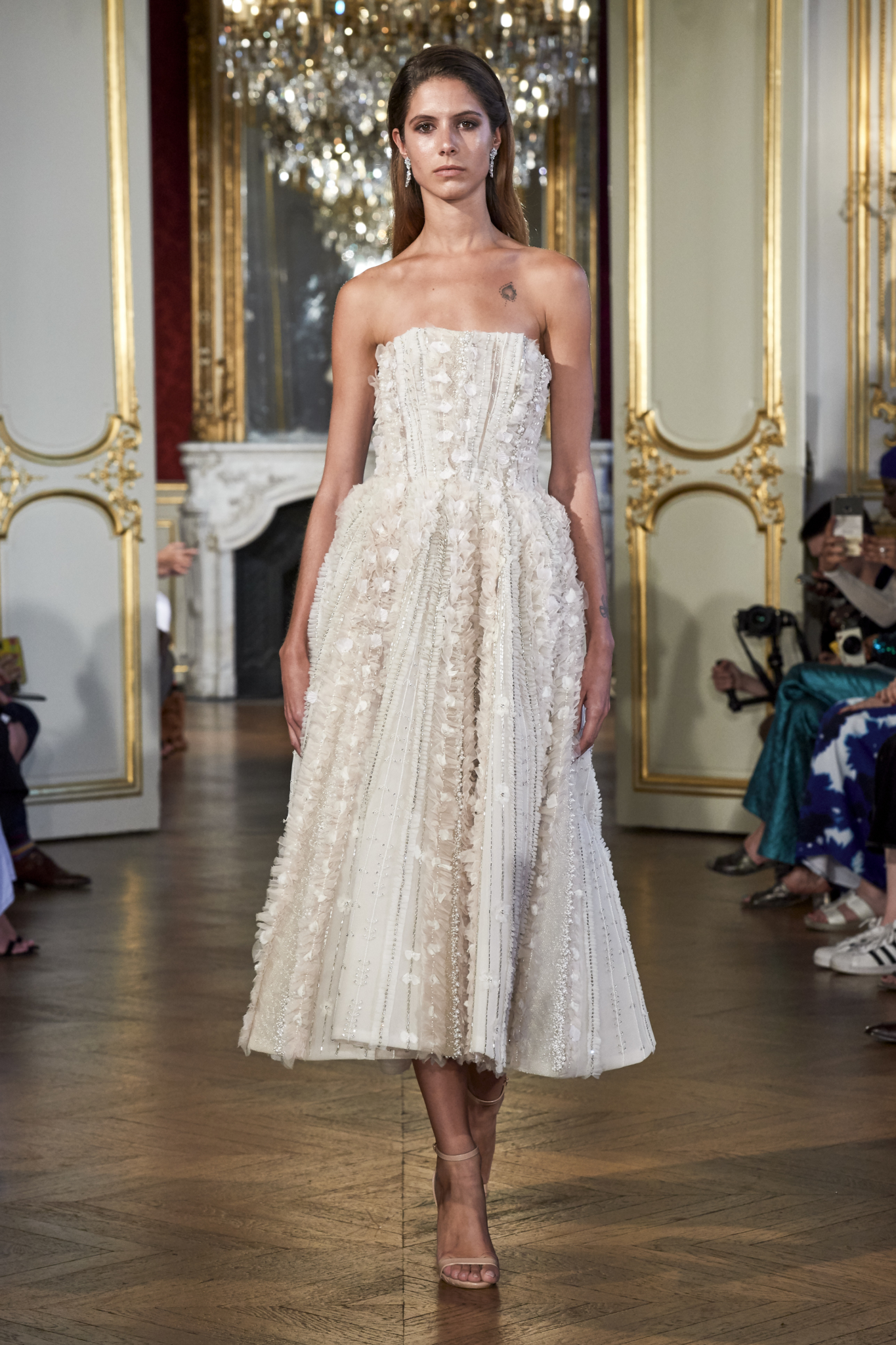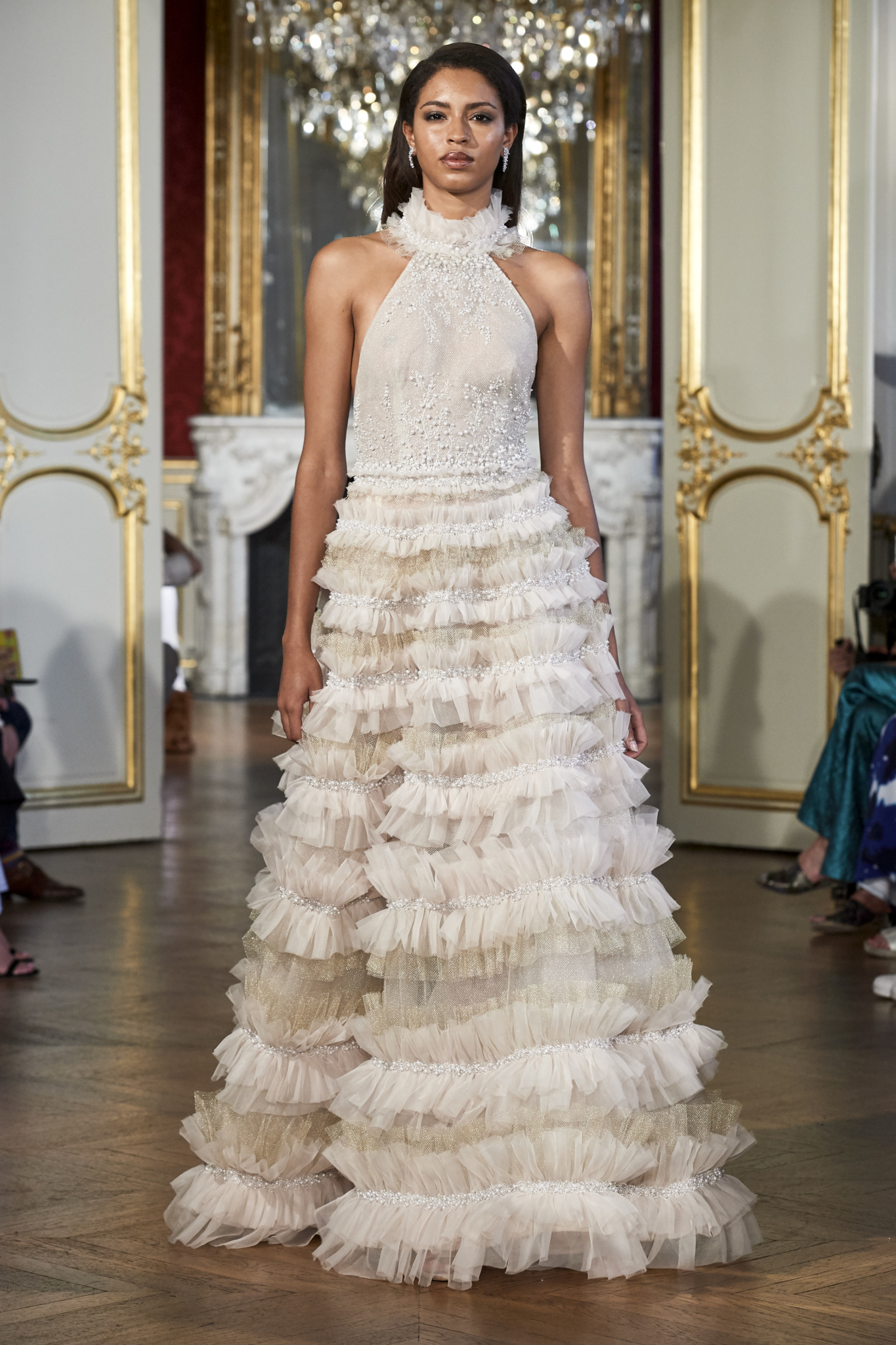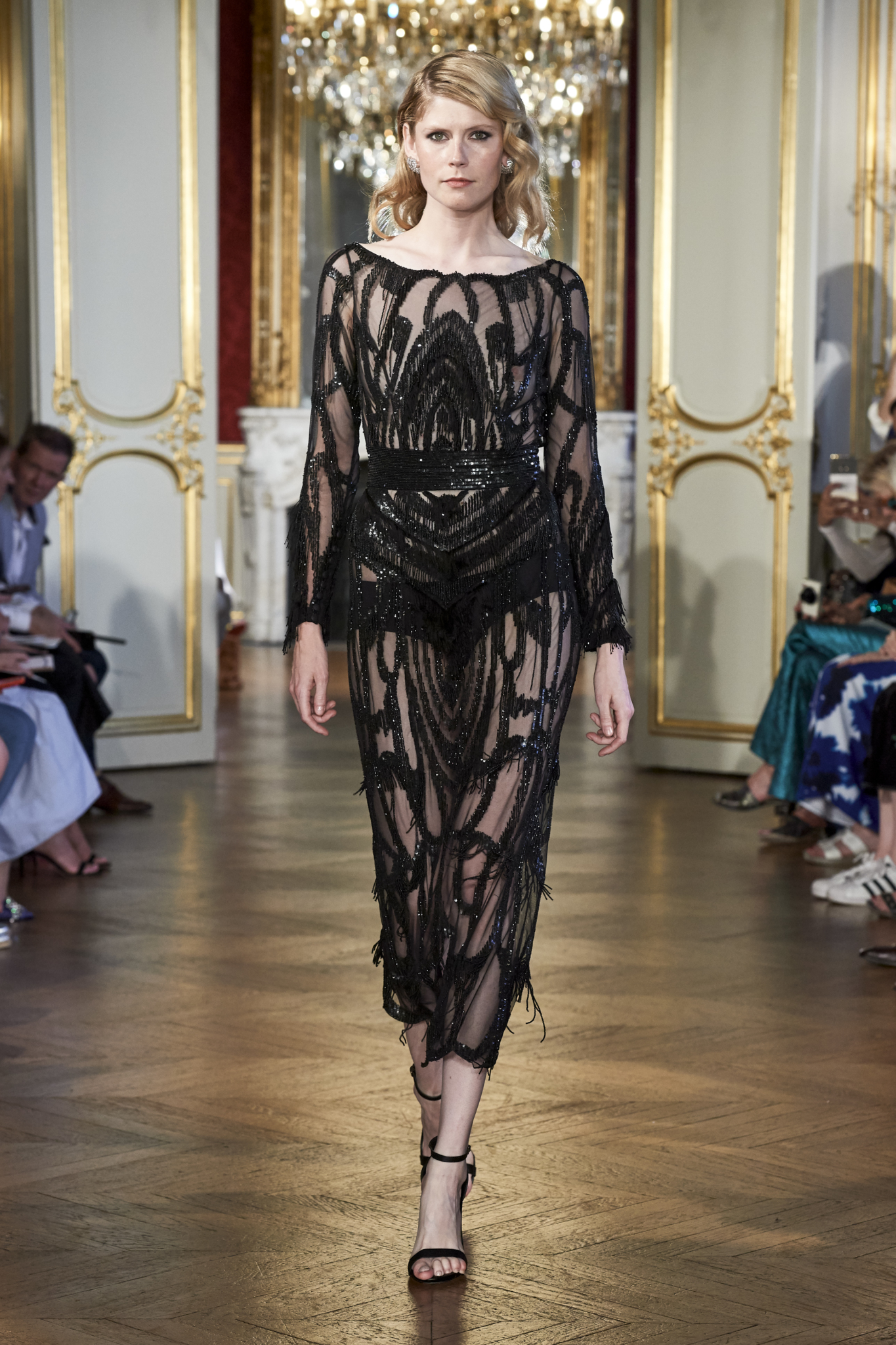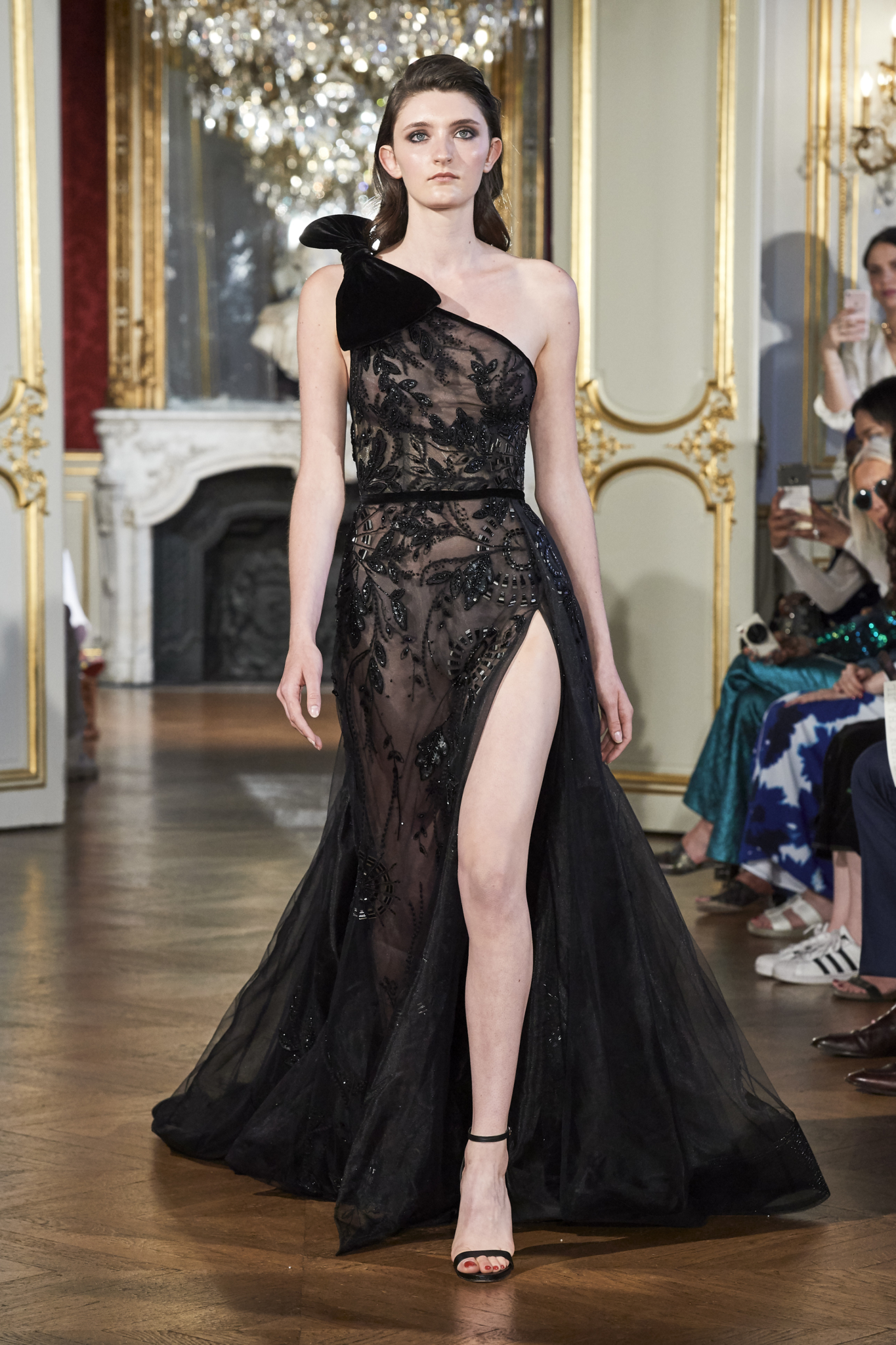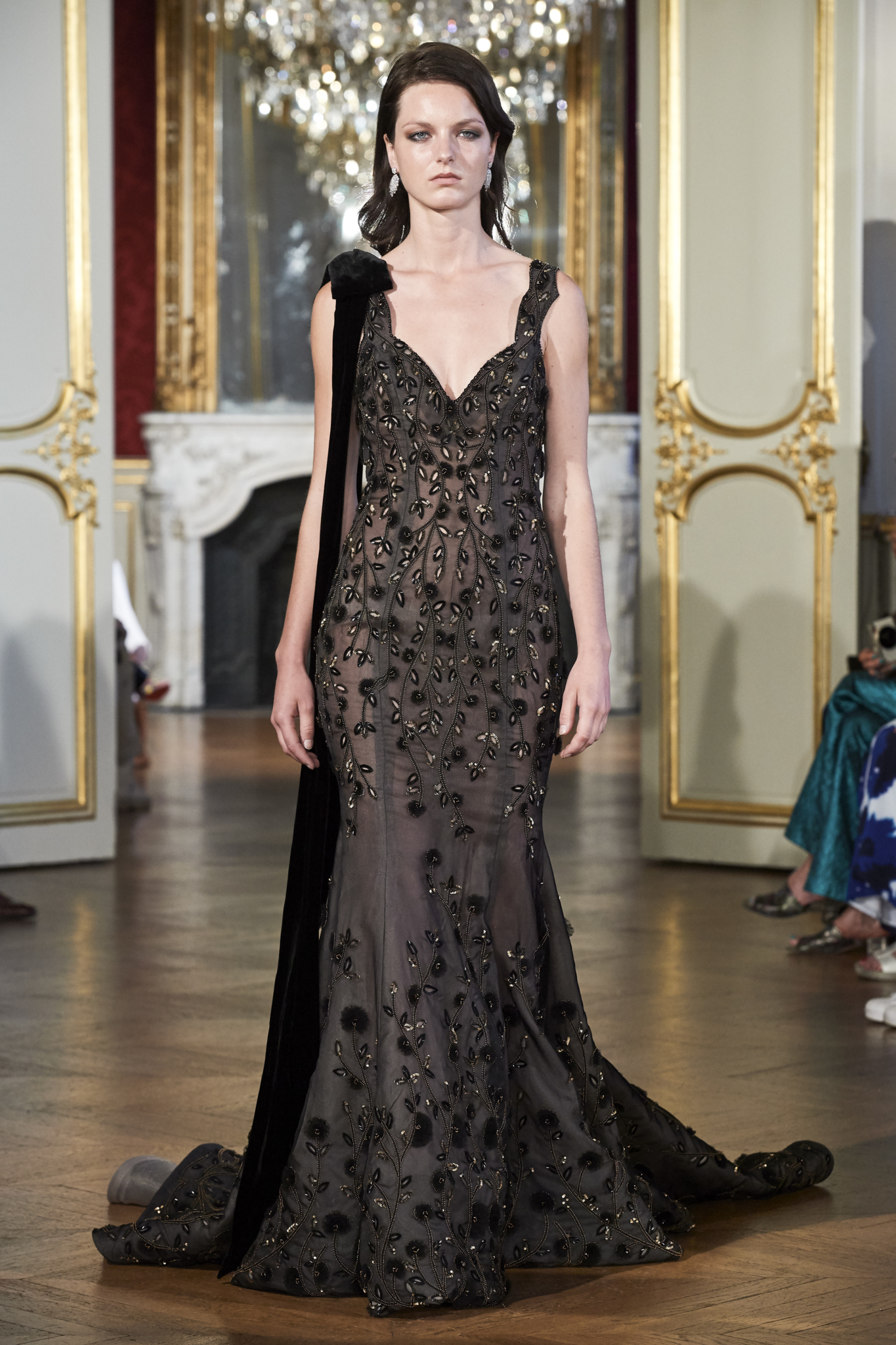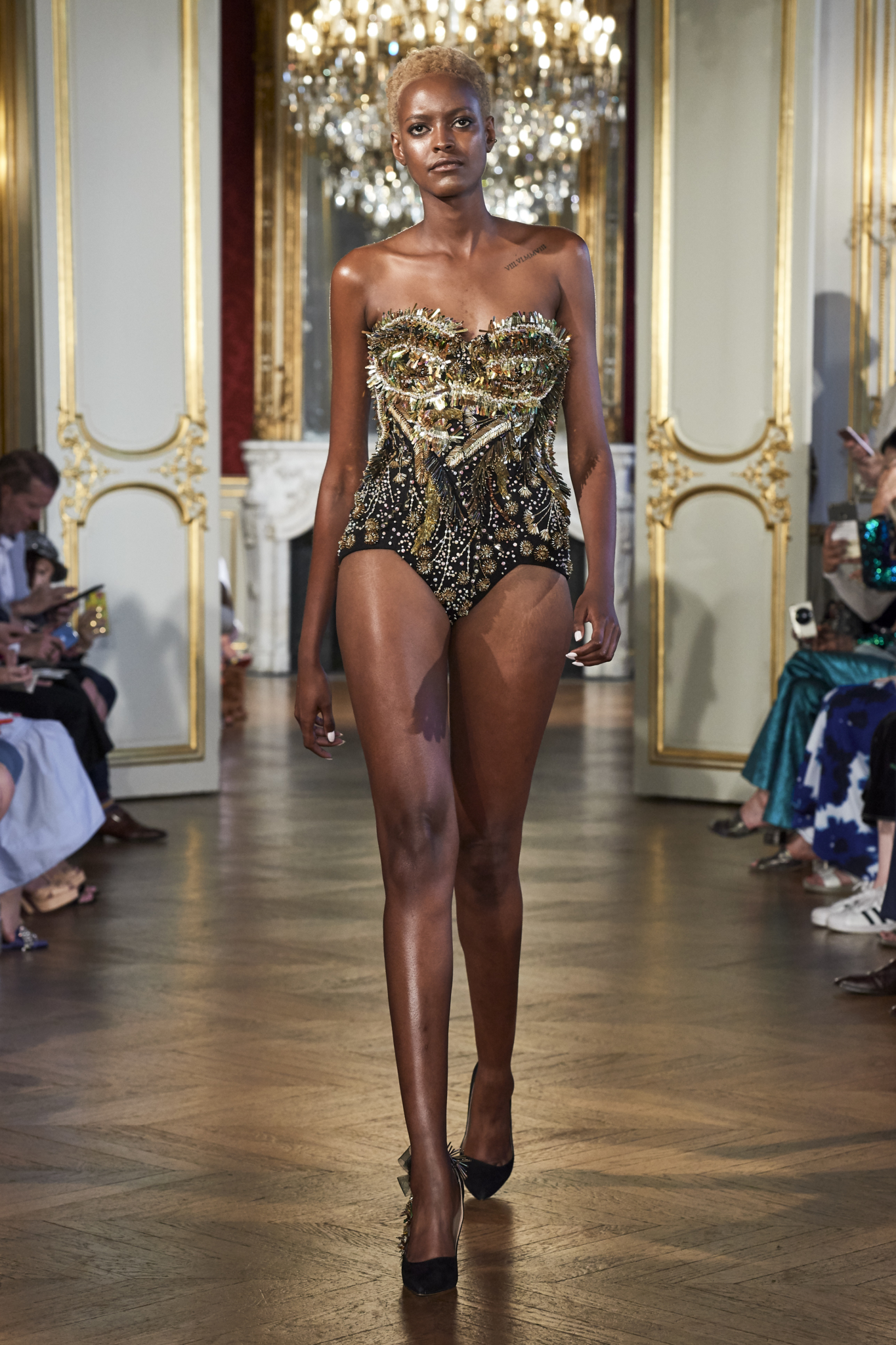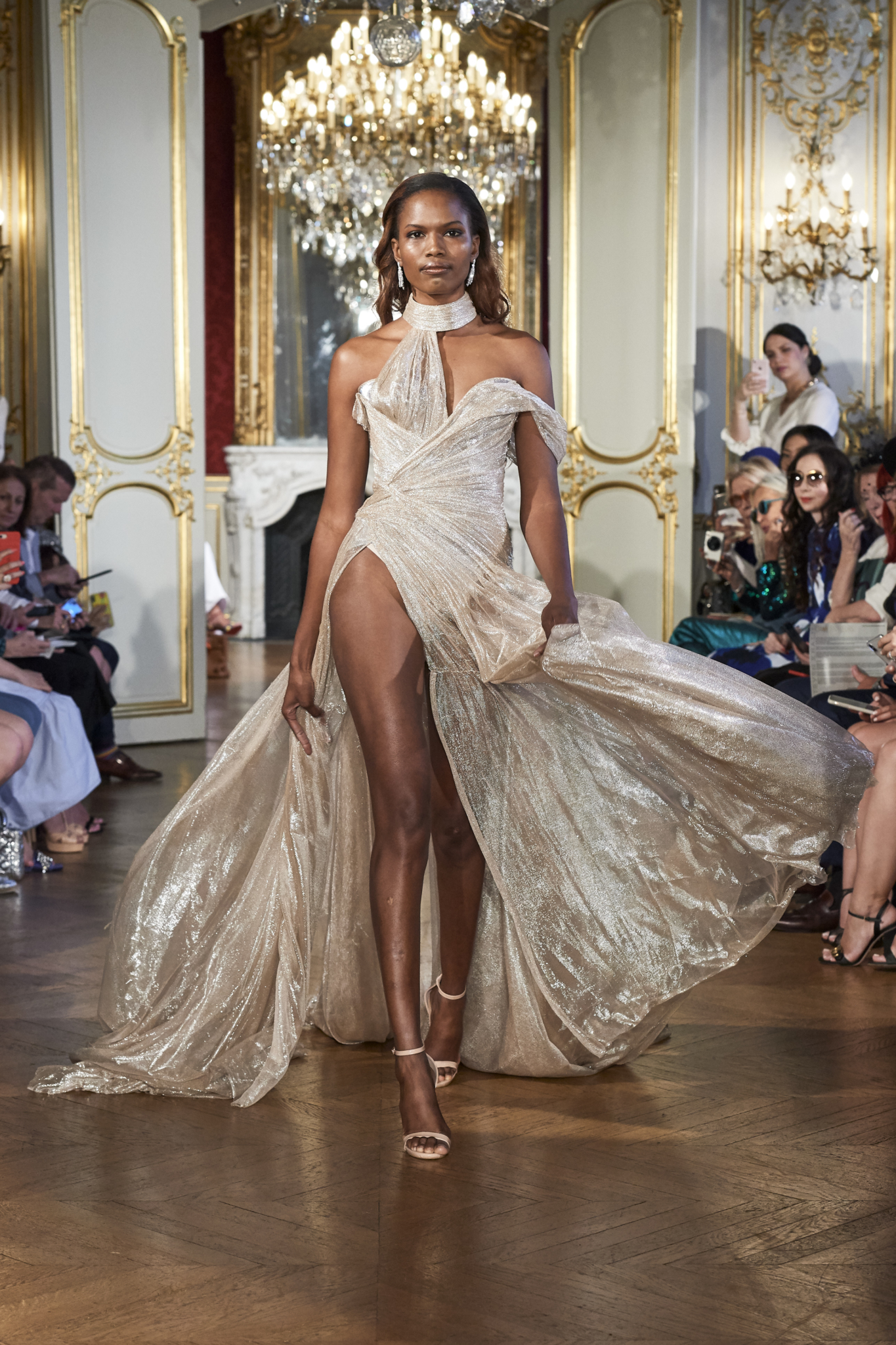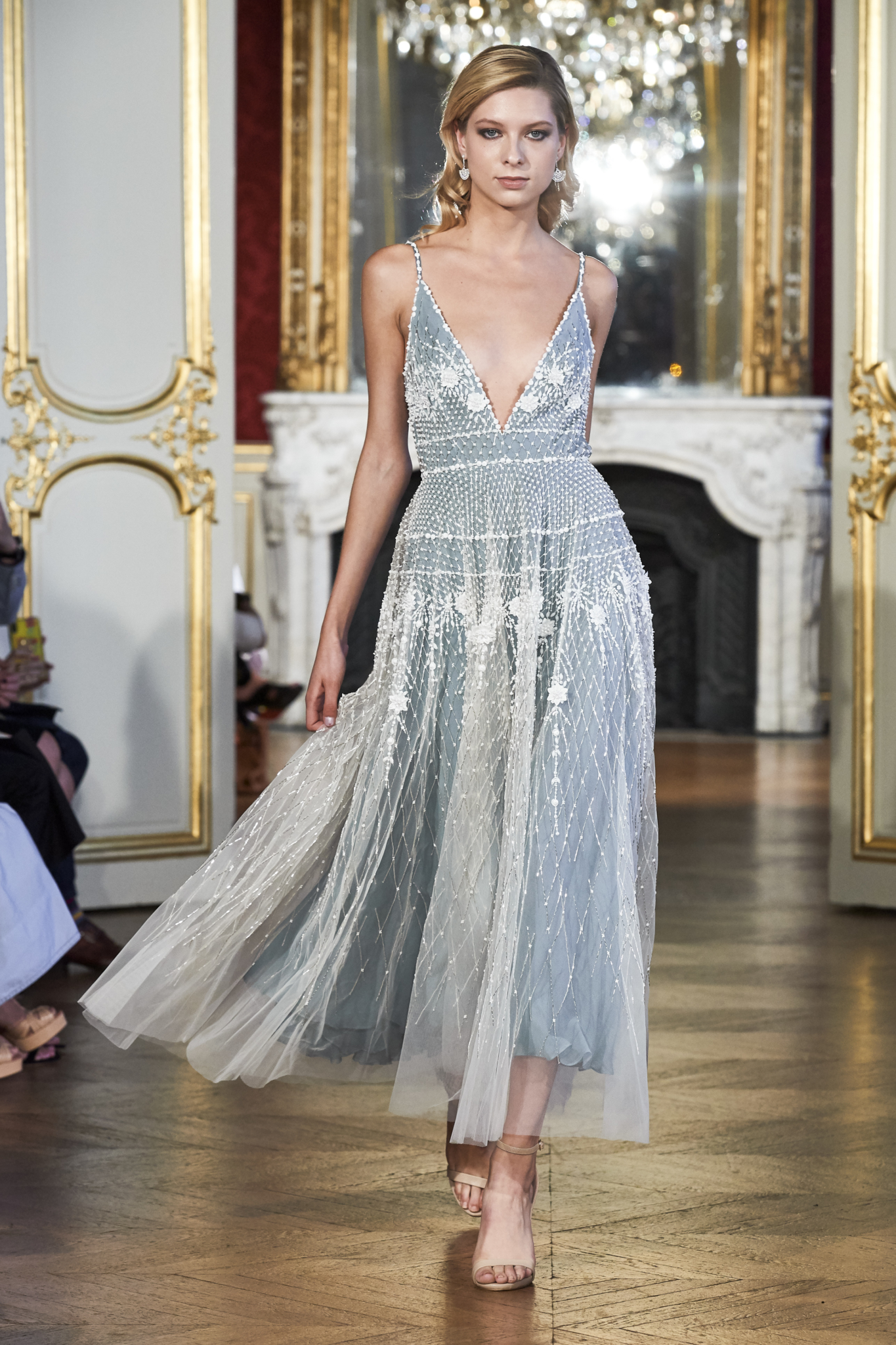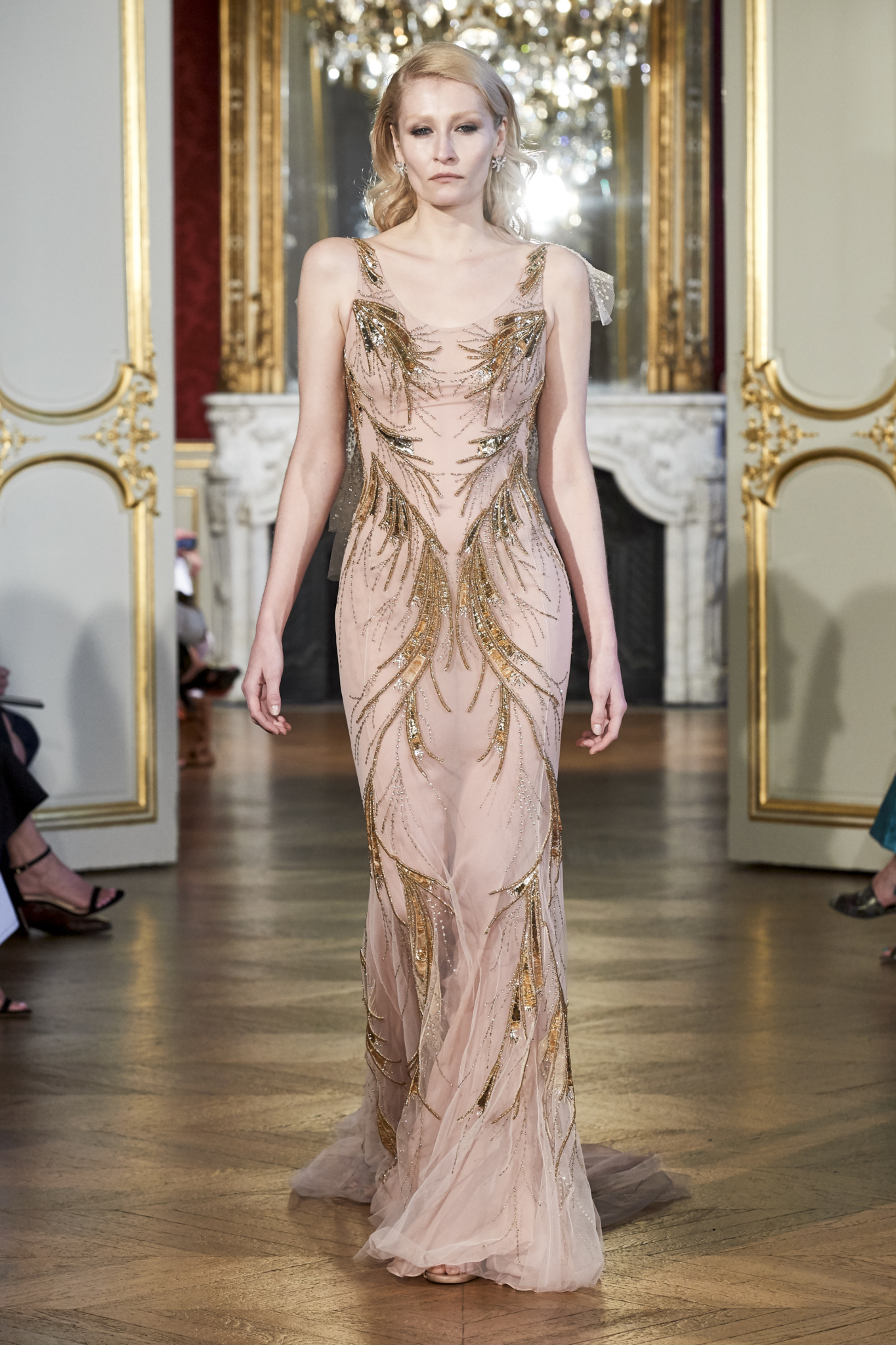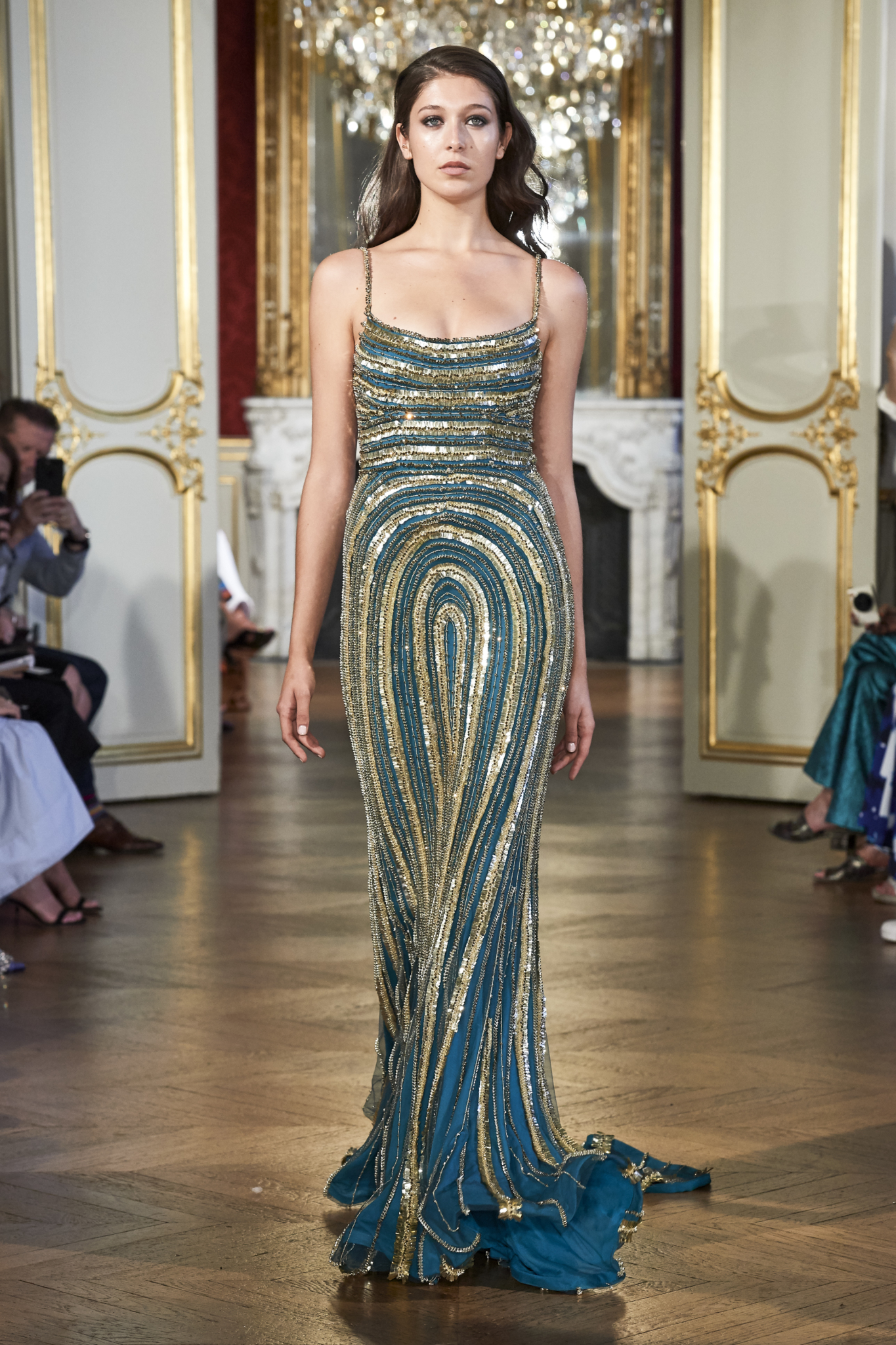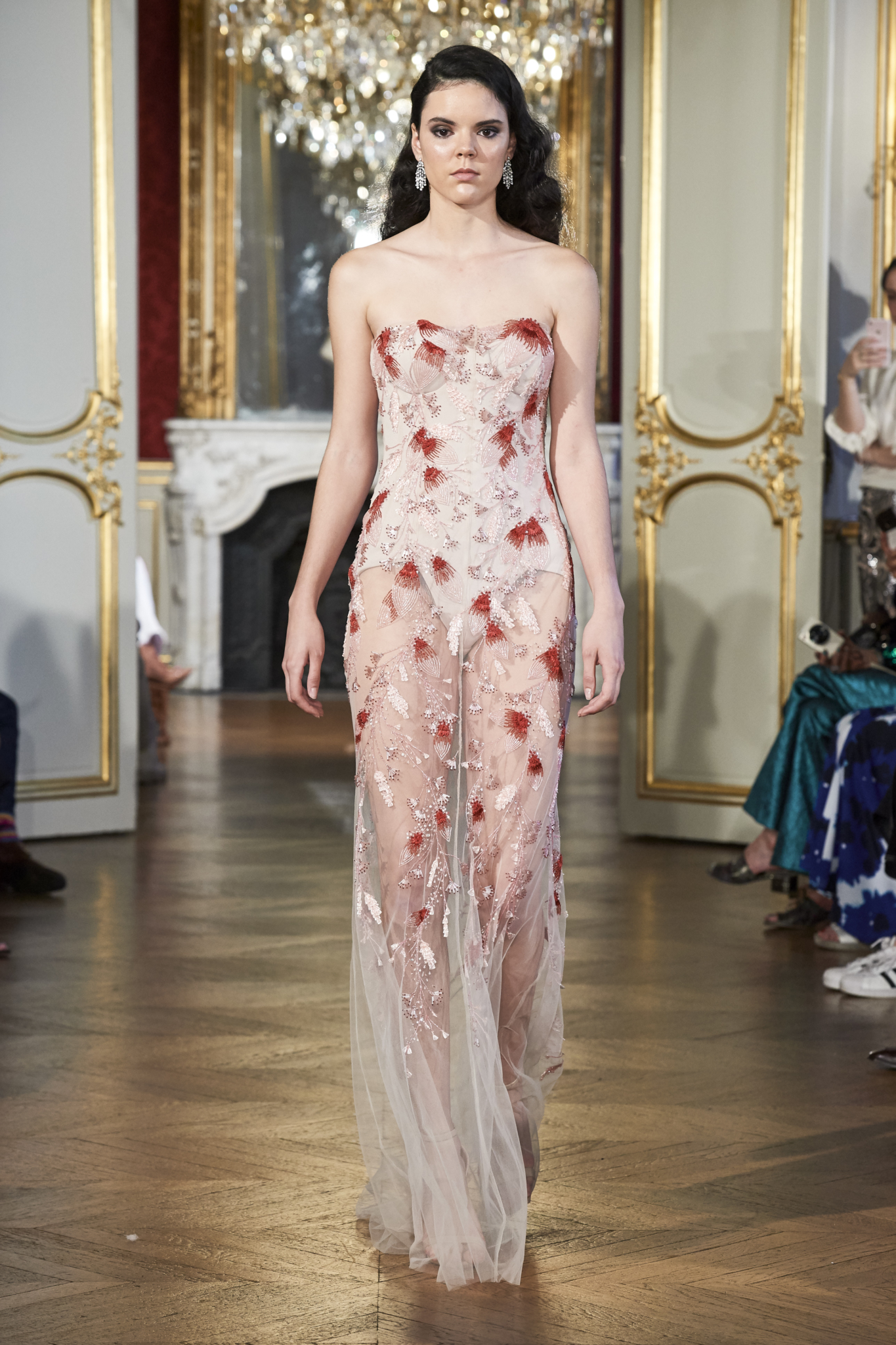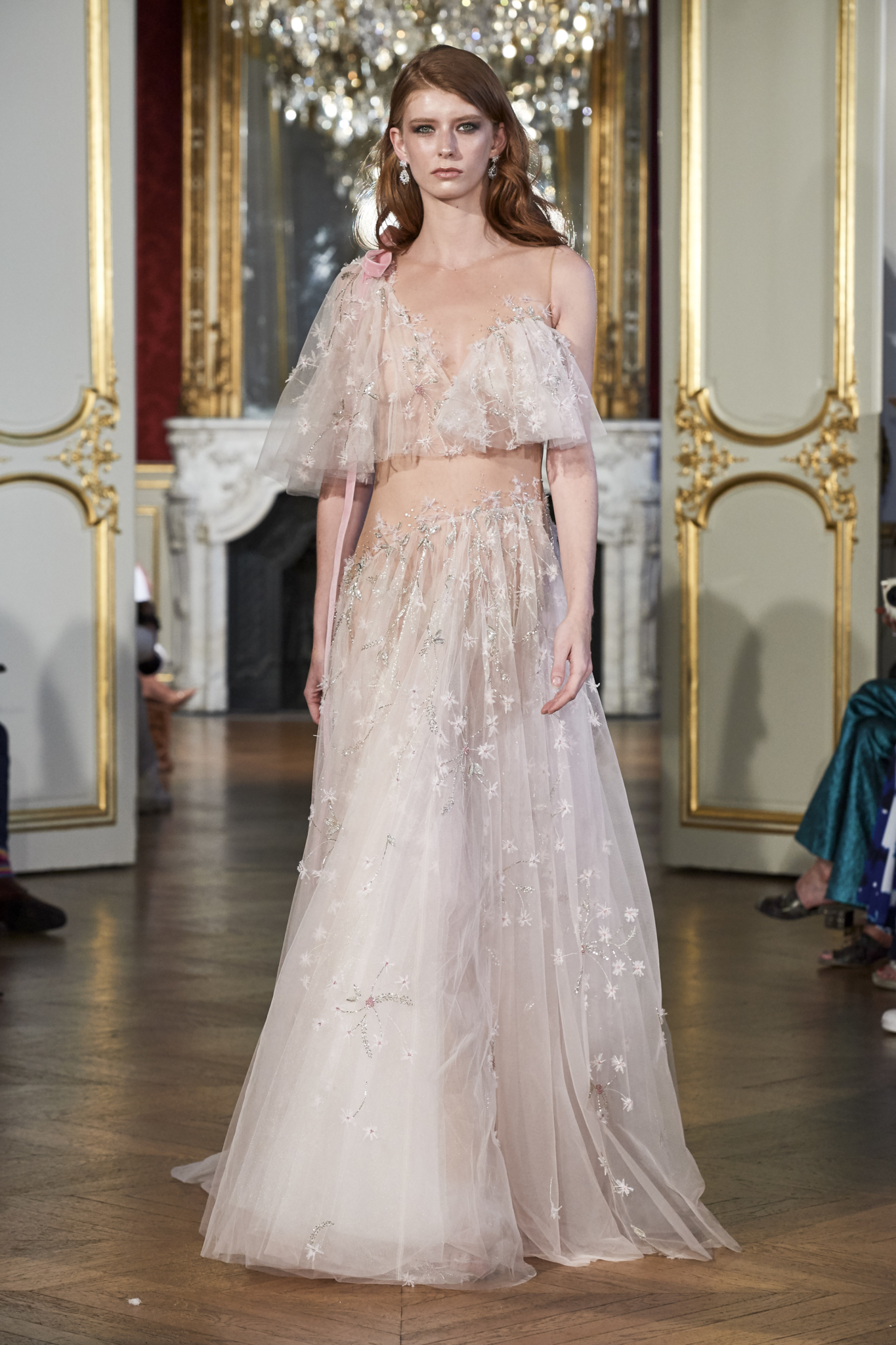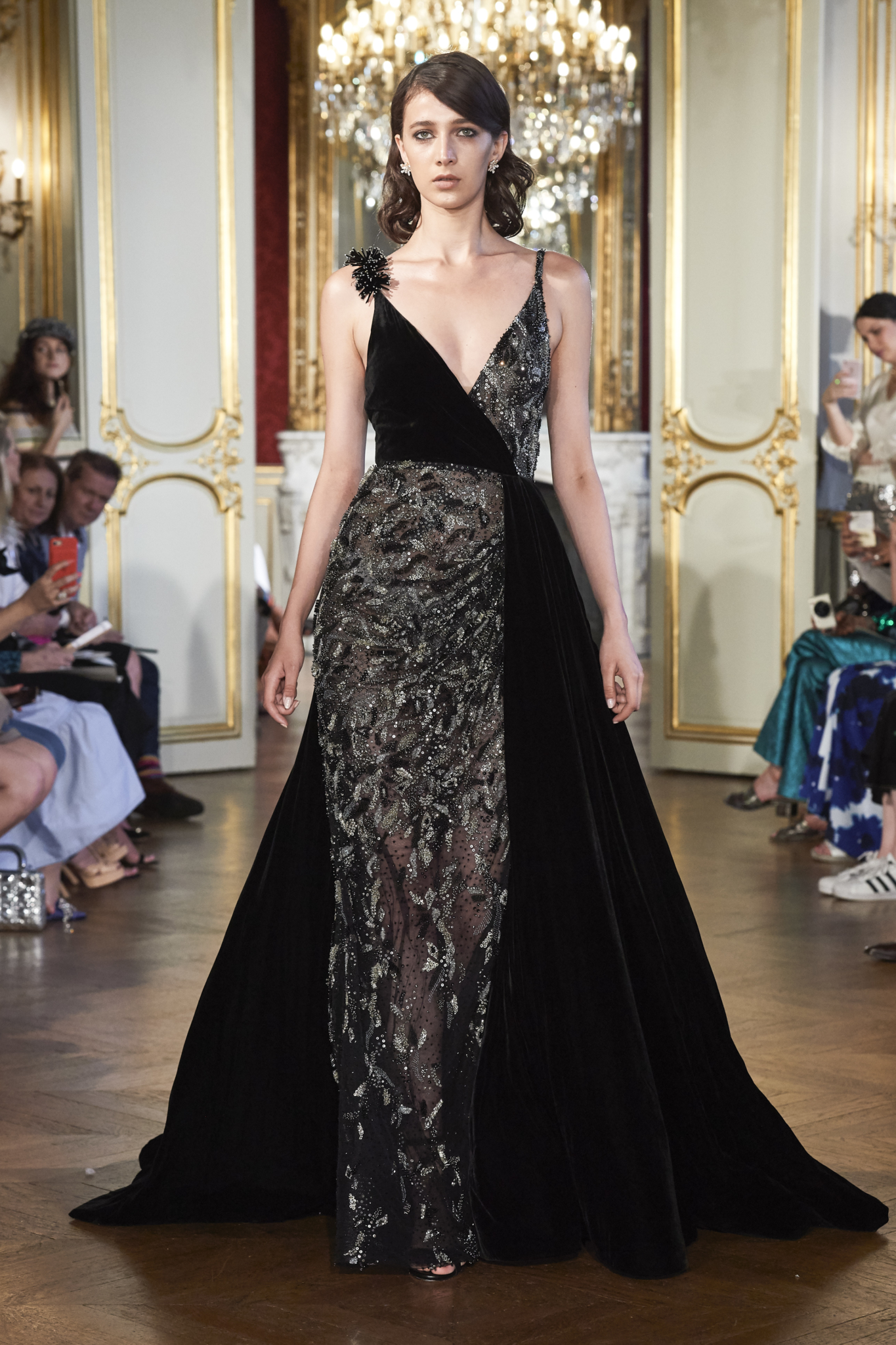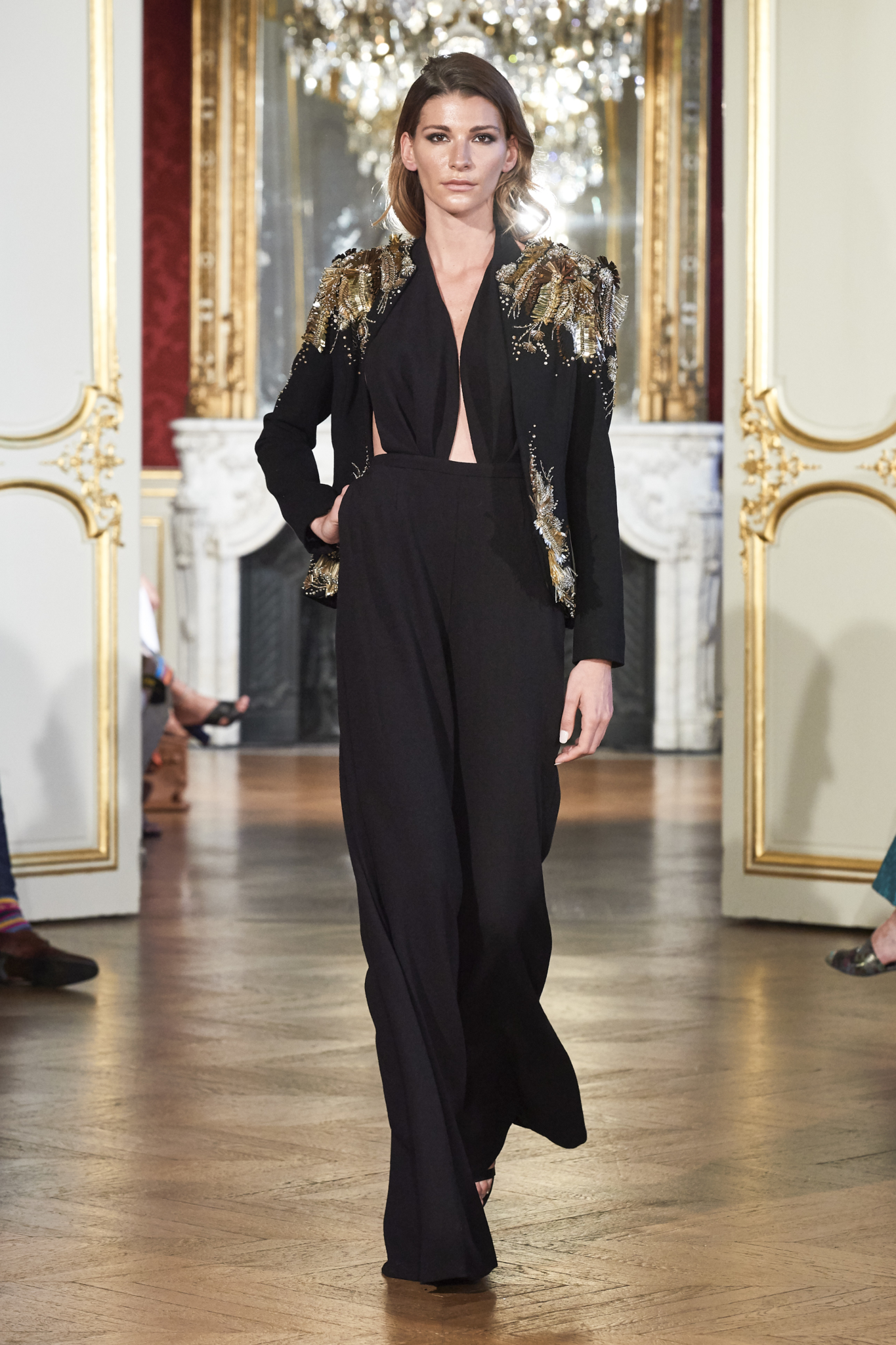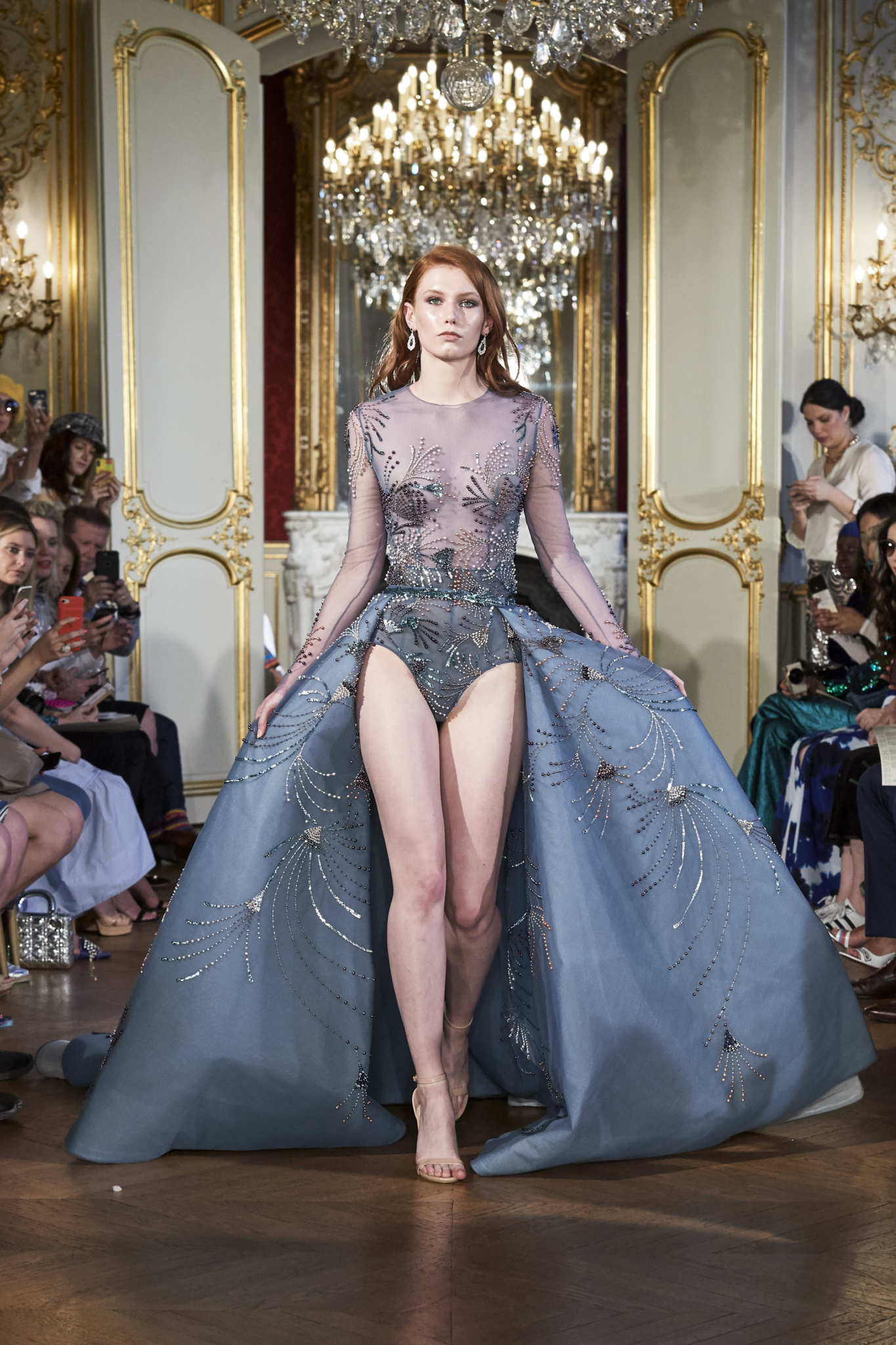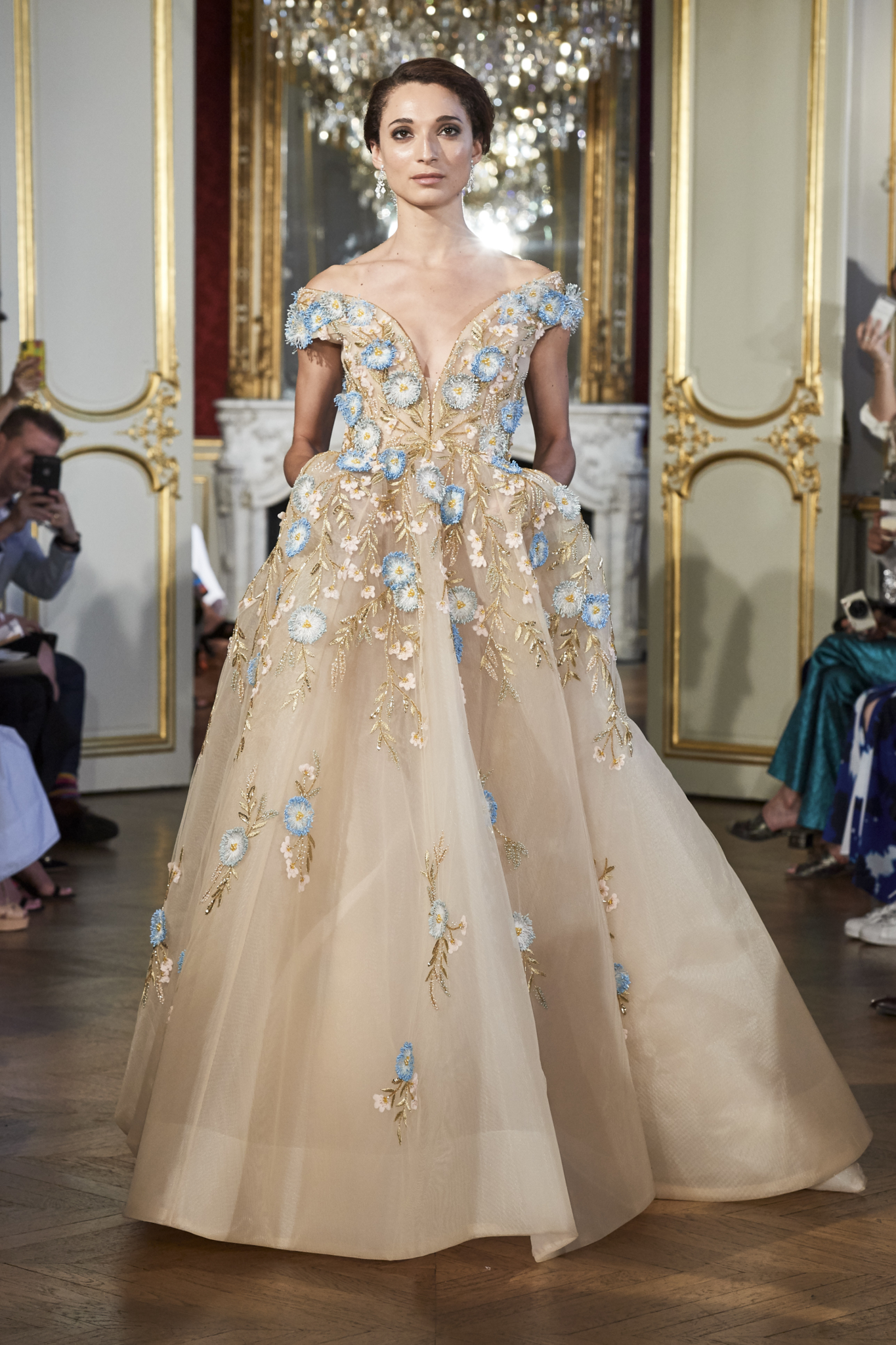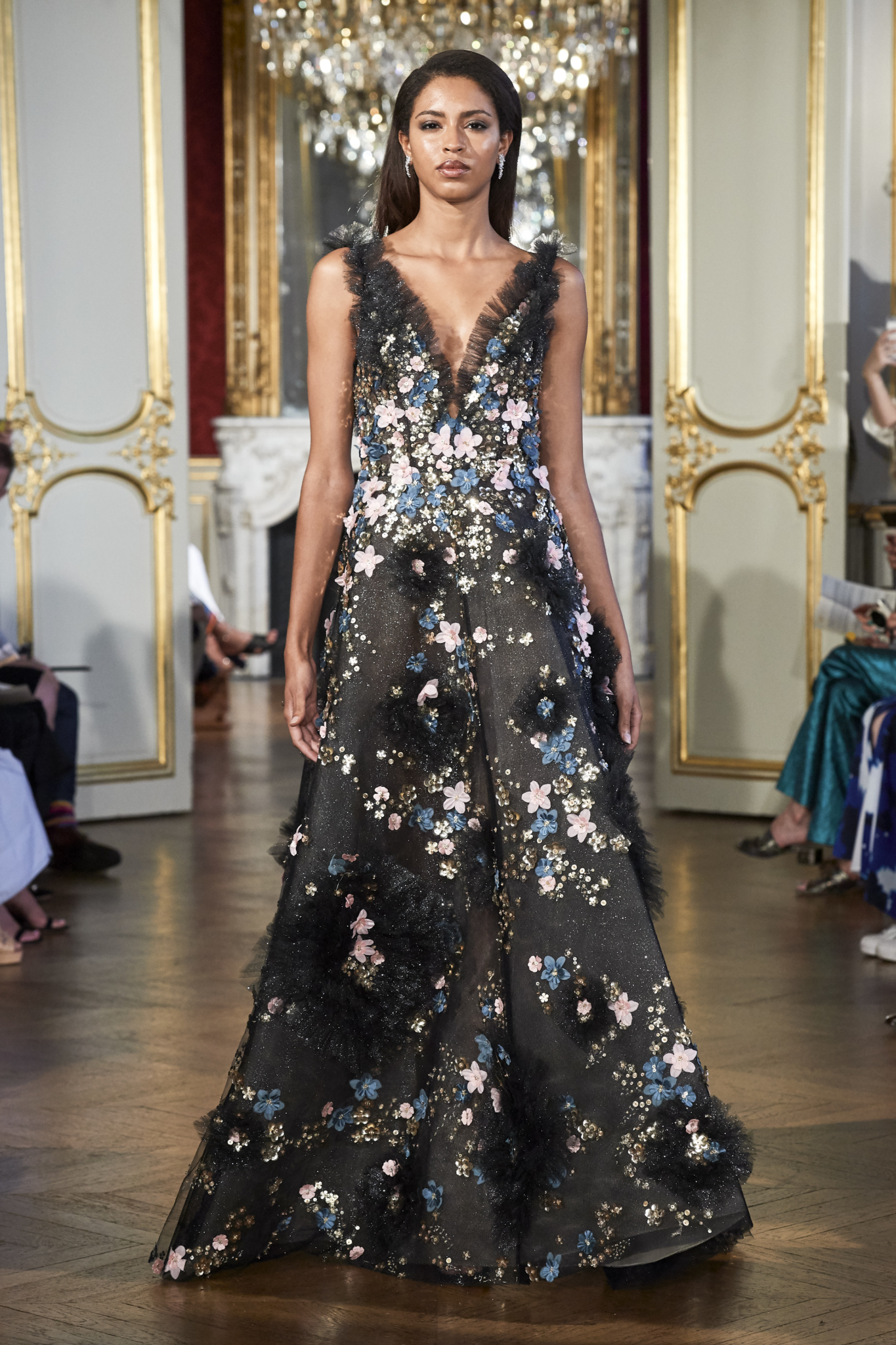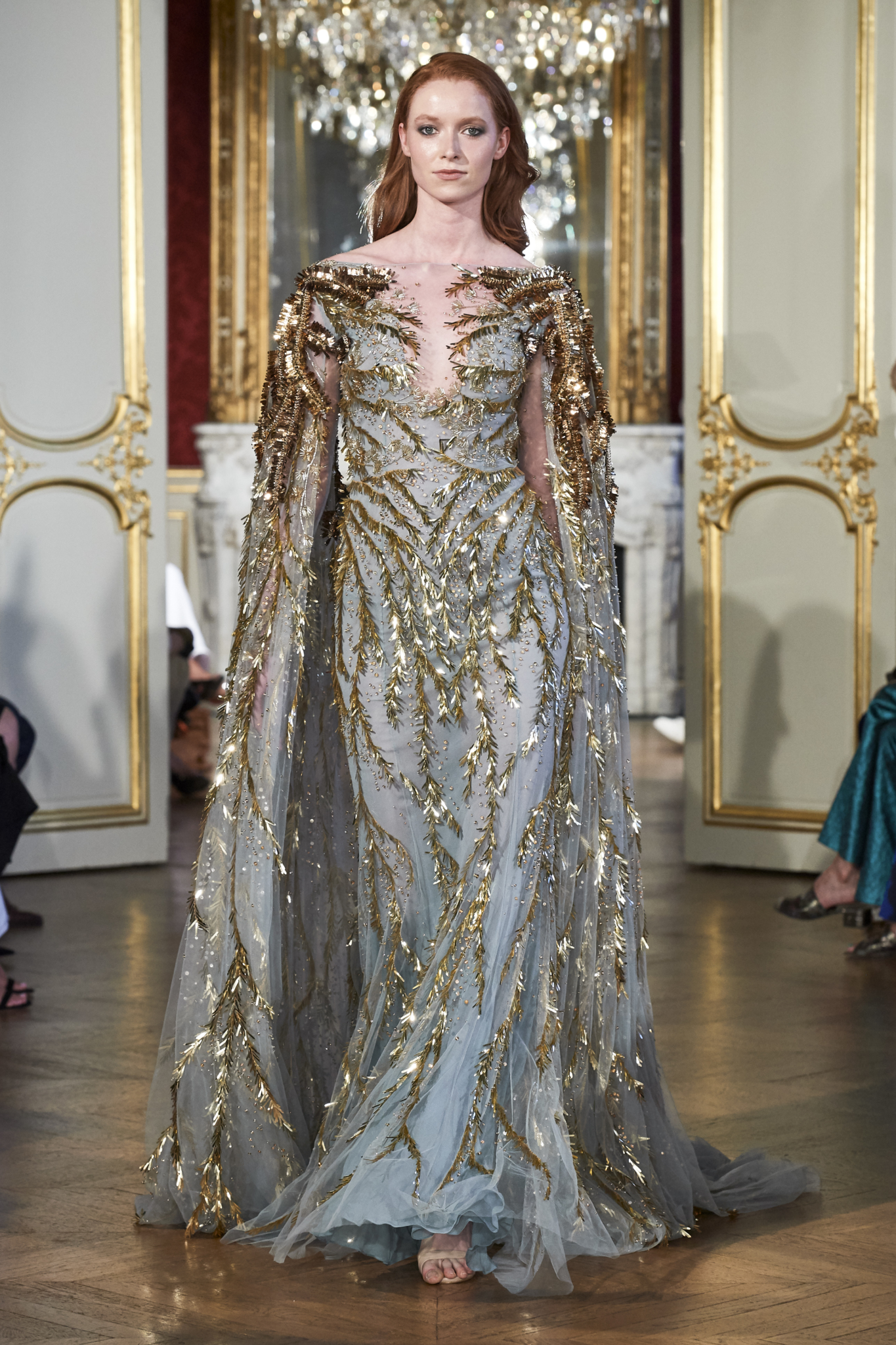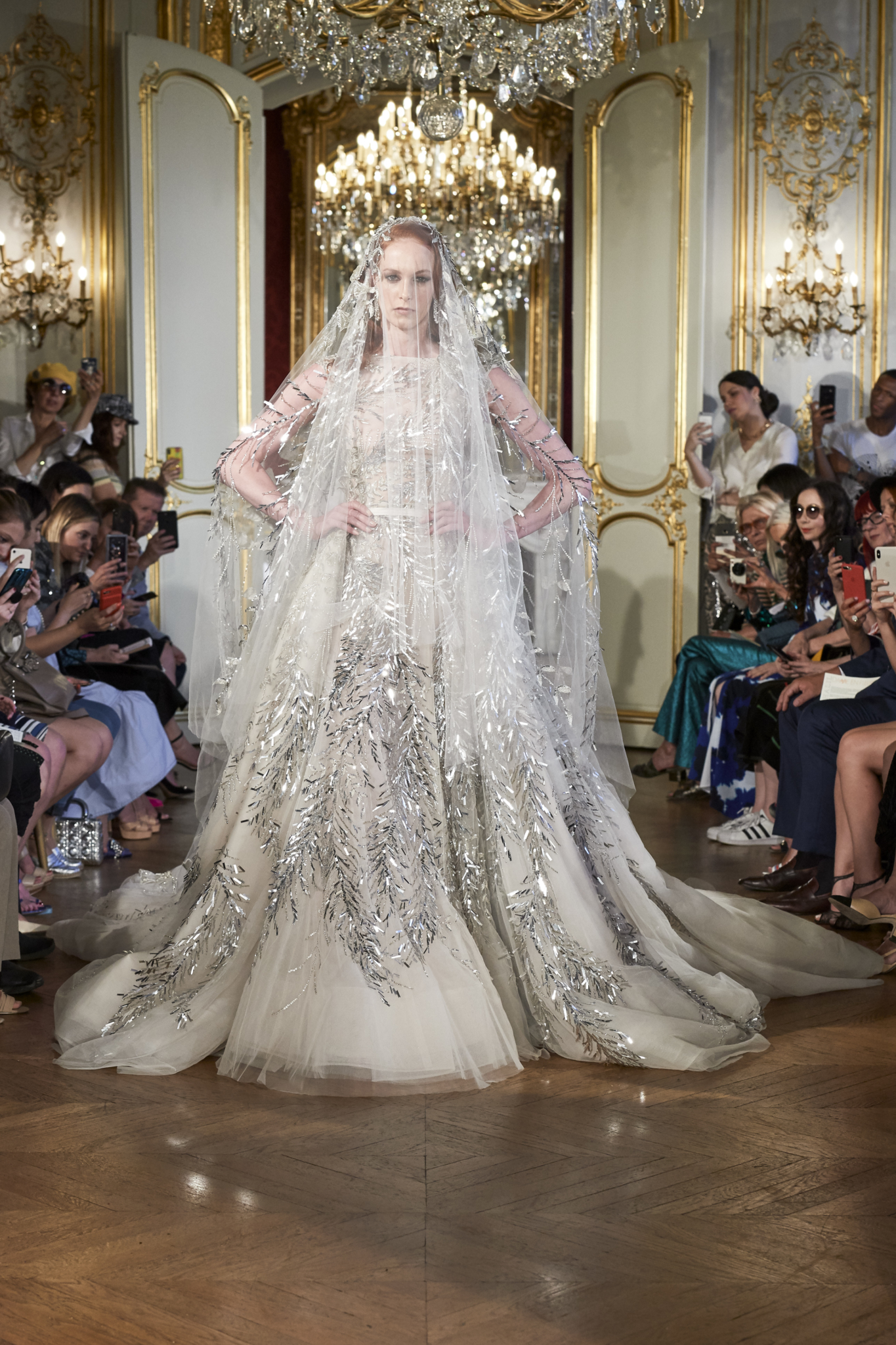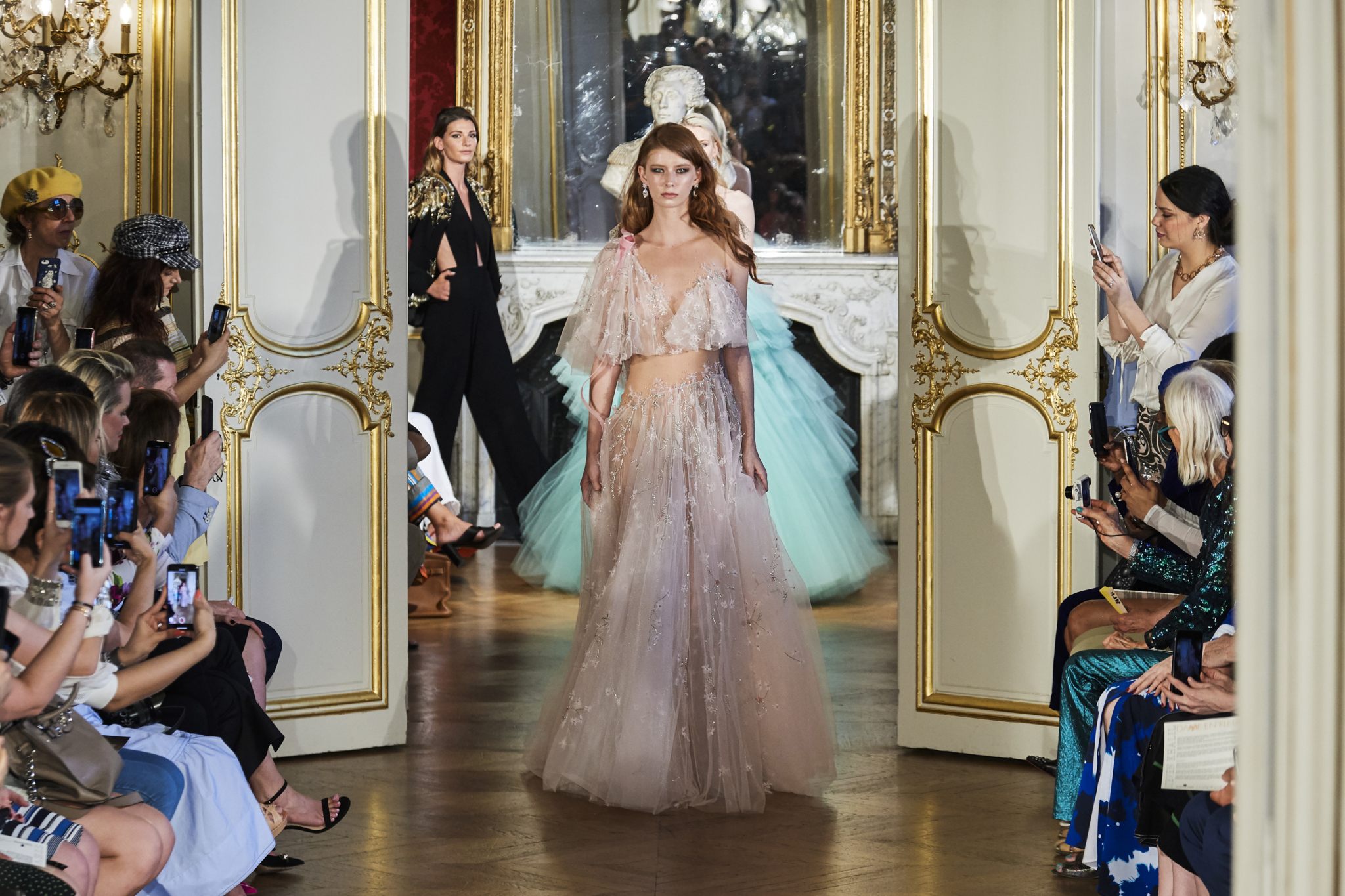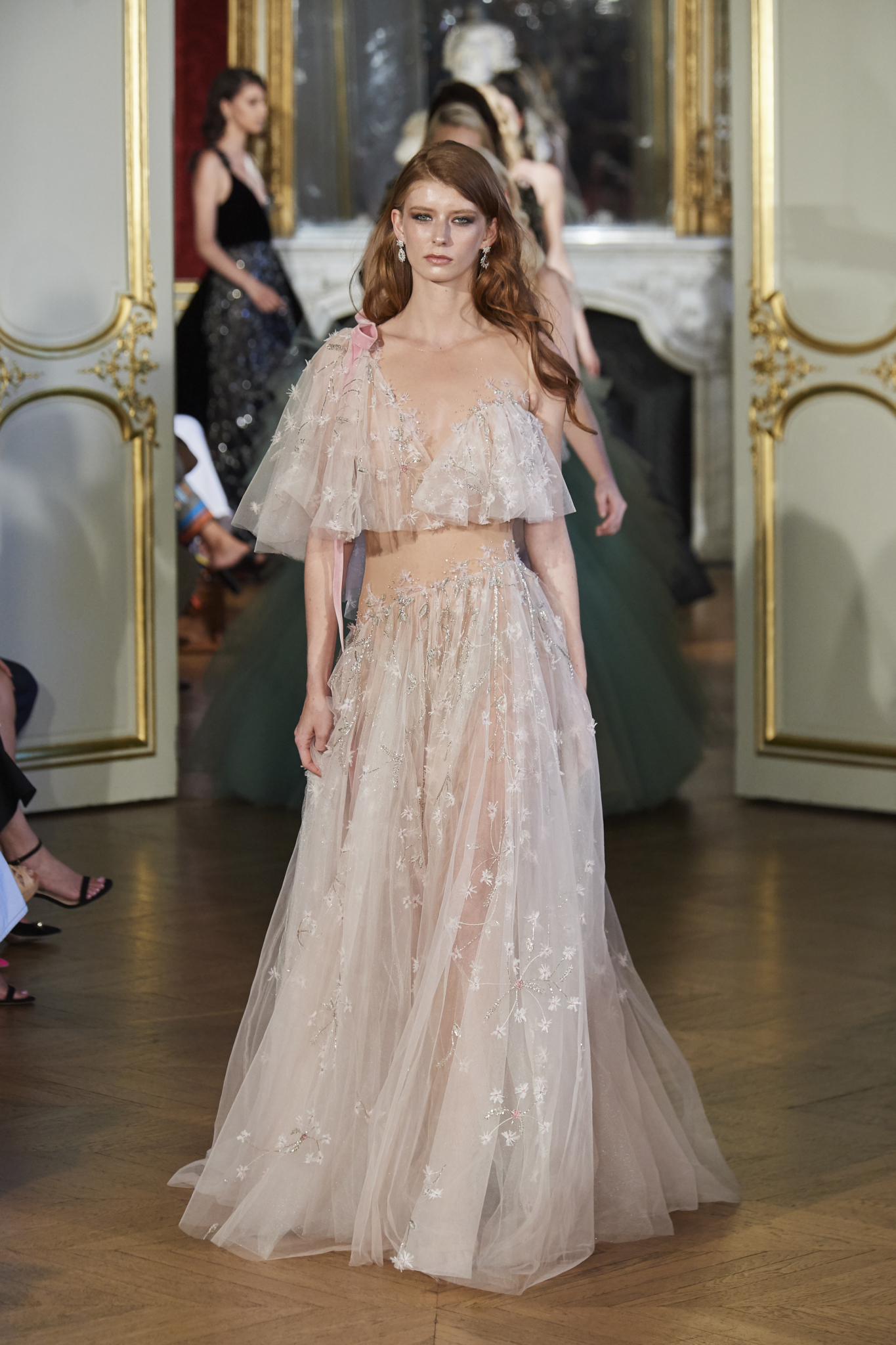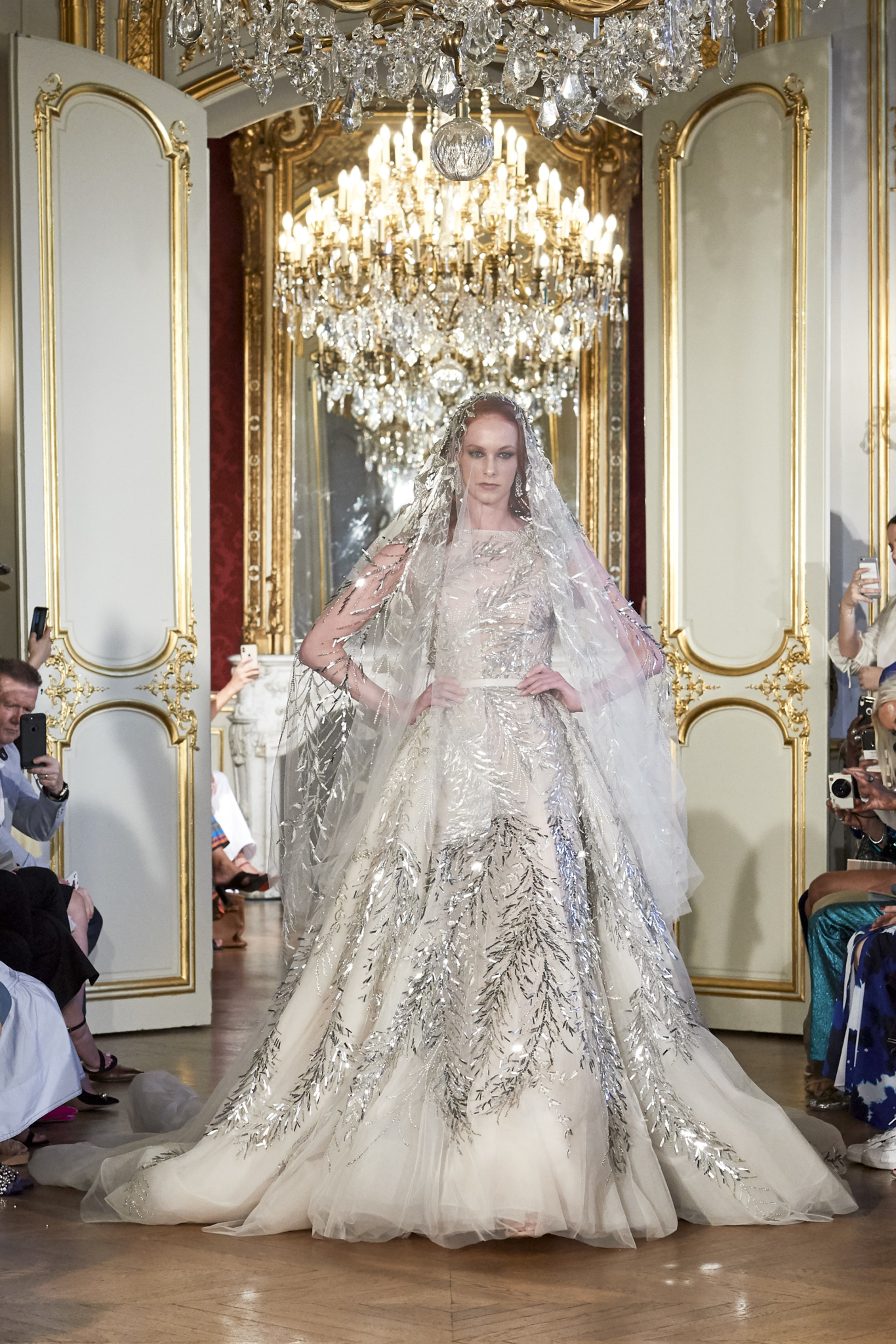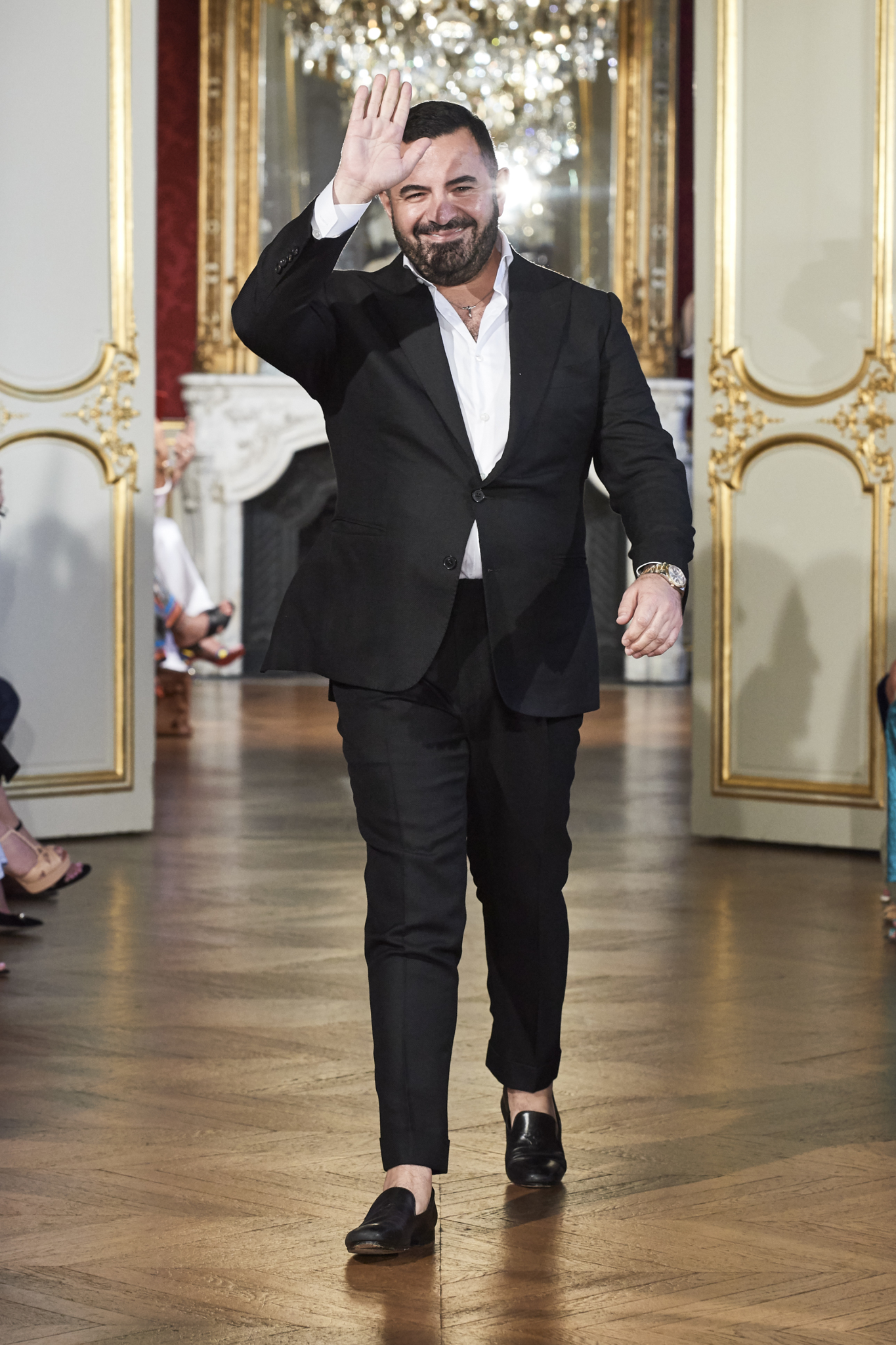 More runway show moments to inspire your style. More designers' Paris Haute Couture Fashion Week runway shows. All photos provided courtesy of the brand. Copyright: Imaxtree for Méphistophélès