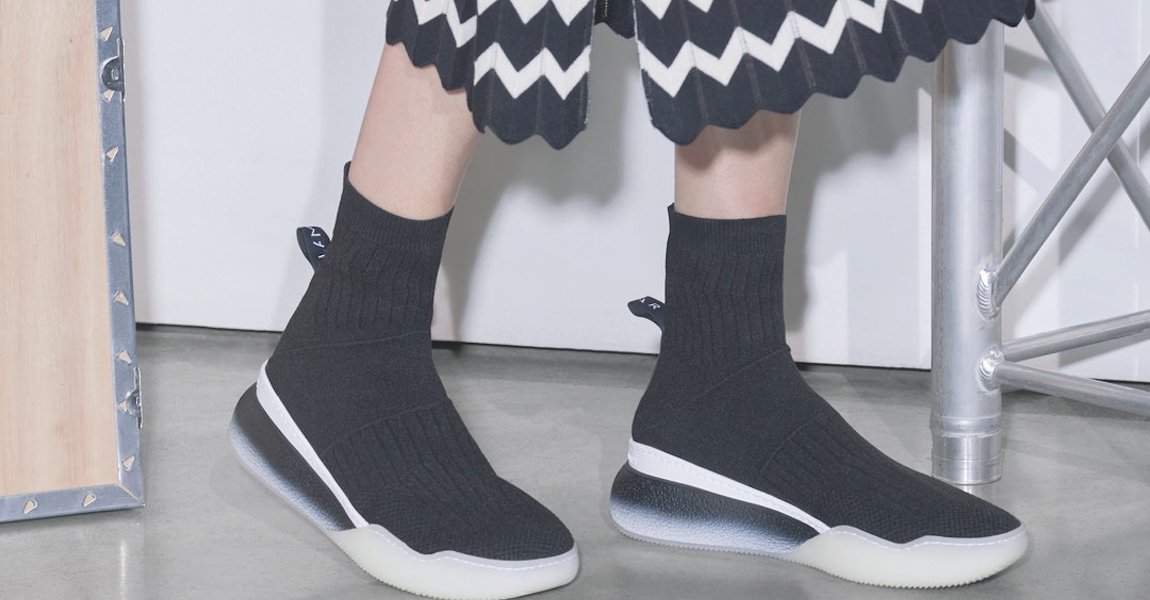 Stella McCartney Debuts Innovative and Sustainable Loop Sneakers
Stella McCartney has made it her fashion brand's overarching mission to innovate more sustainable, vegan, and eco-friendly garments and accessories. With her latest shoe launch, the stylish and trendy Loop sneakers, the designer is using modern technology and cutting-edge design to reduce waste in footwear construction.
"Our new Loop sneaker is dynamic, modern and light, energized by a bold sports-inspired sock boot design," the brand shared on its website. "The sneaker is a feat of engineering, using an innovative new method of attaching the upper to the sole without any glue. This means that at the end of the sneaker's life you can remove the upper from the sole and recycle each part."
In Stella McCartney Loop sneakers, the shoes are affixed to their soles with clips, kind of like interlocking building blocks. Through eliminating much of the need for traditional shoe glue, which can contain harmful chemical ingredients, this makes the entire shoe sourced from eco-friendly and recycled materials – and it becomes fully recyclable itself upon wear-out. The shoes are even stitched together with low amounts of thread, with a small amount of water-based glue that is animal-friendly and biodegradable.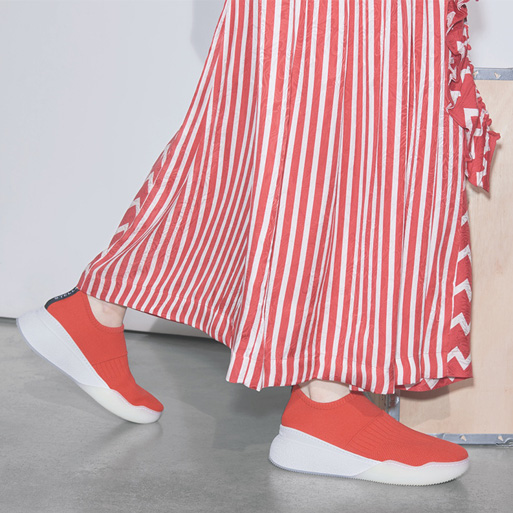 The sneaker designs currently come in low cut options, trendy sock-style stretchy high tops, and faux leather-look versions in bright red, classic black, and sleek gray.
Check out how the Stella McCartney Loop sneakers works in the brand's Instagram posts below.
You can now shop the Stella McCartney Loop sneakers on the brand's website from $645 to $795.
More from the Stella McCartney brand. More sustainable fashion initiatives to read up on. All images via Stella McCartney