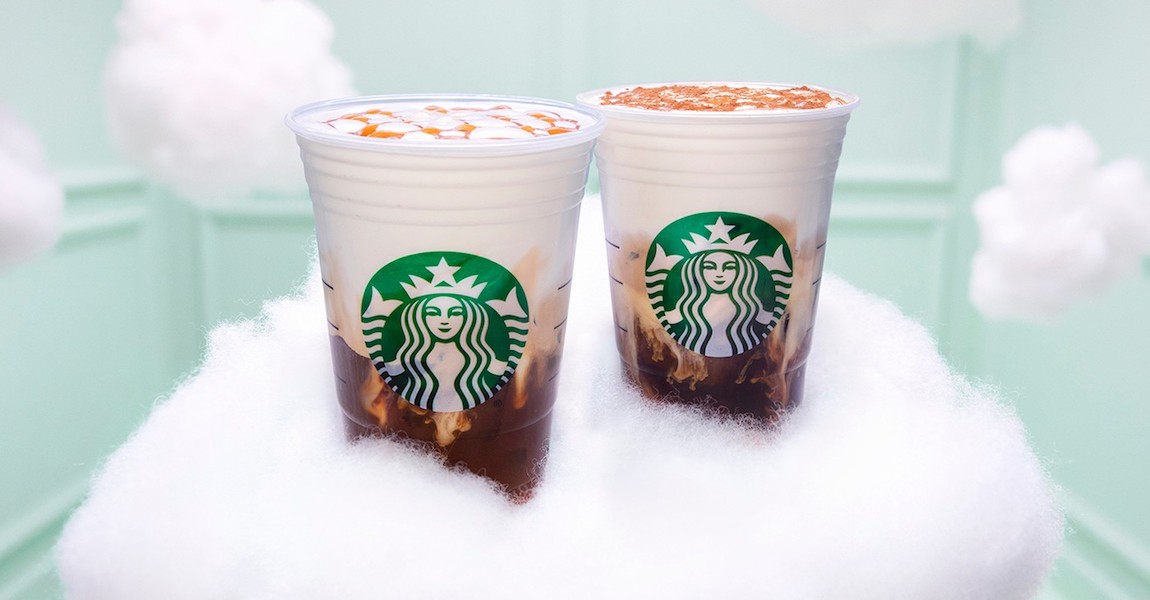 Starbucks Teams Up with Ariana Grande for Cloud Macchiato Drink Reveal
Is it about time that you introduce a new beverage into your Starbucks drink repertoire? And would you put your faith in Ariana Grande's recommendations to find you the perfect new coffee to test out? Then you will love the new Starbucks Cloud Macchiato, a fun twist on the chain store's classic foam-topped espresso.
In this drink blend, "bold espresso cascades through light, fluffy layers of foam, topped with a drizzle of flavor," Starbucks explains of the mix on its website. "So light and fluffy, they're basically a cloud in a cup."
Modeled after the Spanish drink leche merengada, the beverage is available as an iced or hot option, and comes in caramel (with vanilla syrup and caramel sauce) or cinnamon-topped flavors. The foam whip on top isn't your standard cream: it is made from a new mixture that combines egg whites with its traditional cold foam.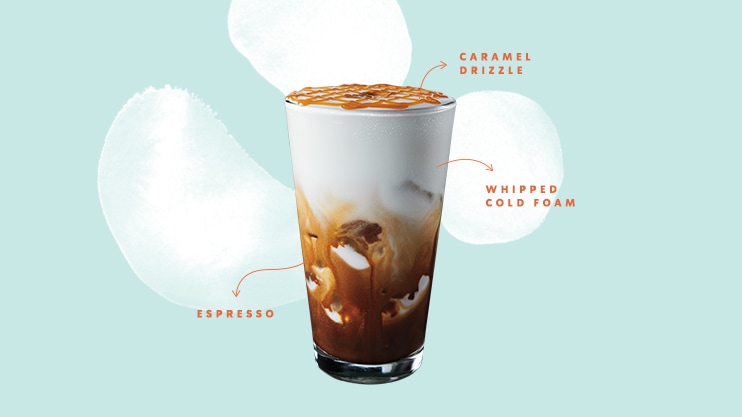 So where does Ariana Grande fit into this exciting new drink announcement? Starbucks teamed up with the 25-year-old singer – and longtime Starbucks fan – to create this "cloud" inspired blend.
Famously, the pop star loves clouds (and the fluffy white cloud emoji) so much that she incorporates them into her music videos, has named one of her fragrance launches Cloud – and even has a tiny cloud tattoo on her finger.
Ariana took to her social media accounts to share images of her enjoying her own Starbucks Cloud Macchiato with her dogs, rocking the coffee chain's signature green apron.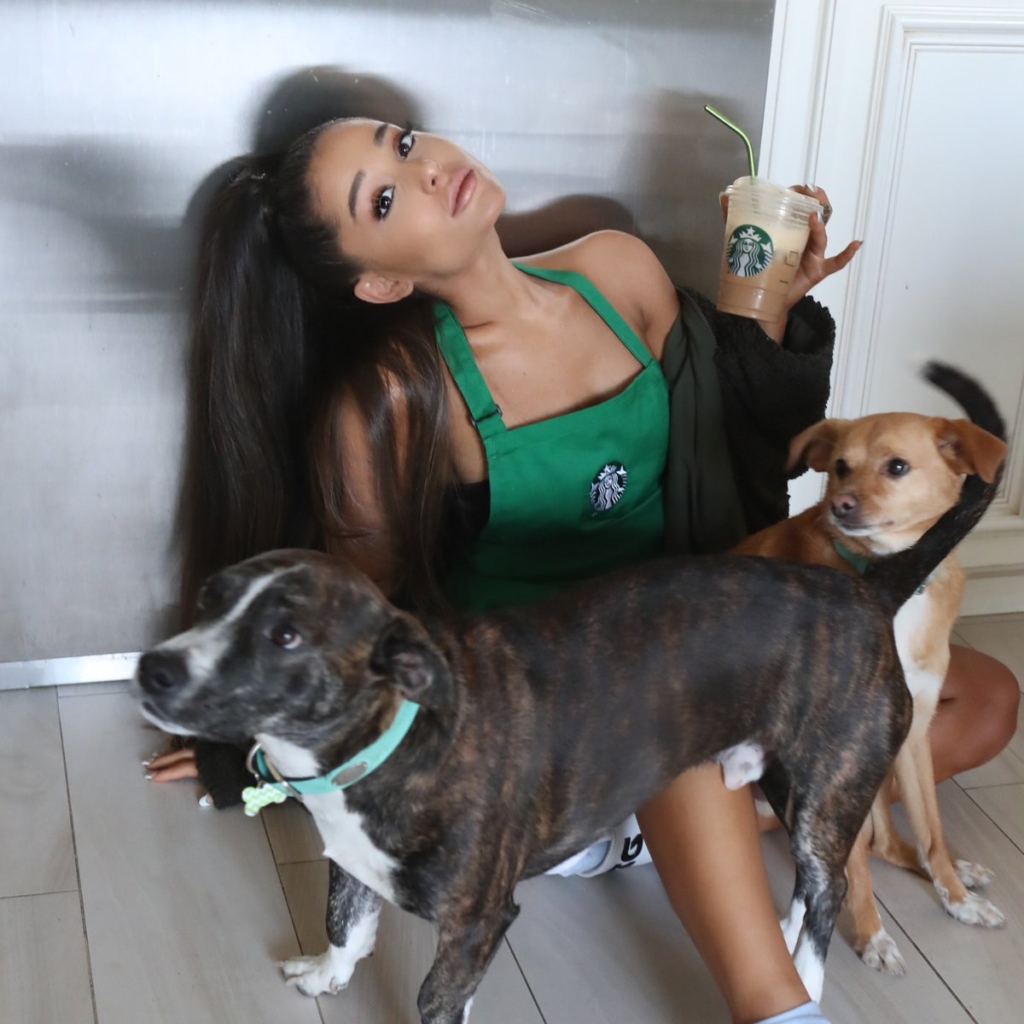 "🌫 @starbucks cloud #cloudmacchiato #starbucksambassador #trythesoyversion 🌱," Ariana tweeted along with a series of super cute photos.
We have no doubt that Ari's fans will make this launch an exciting and successful one!
The Starbucks Cloud Macchiato is launching on March 5, 2019 in Starbucks location across the United States and Canada.
More drink news from Starbucks. More limited edition sweet treats to try. More news updates from Ariana Grande. All images via Starbucks, Ariana Grande