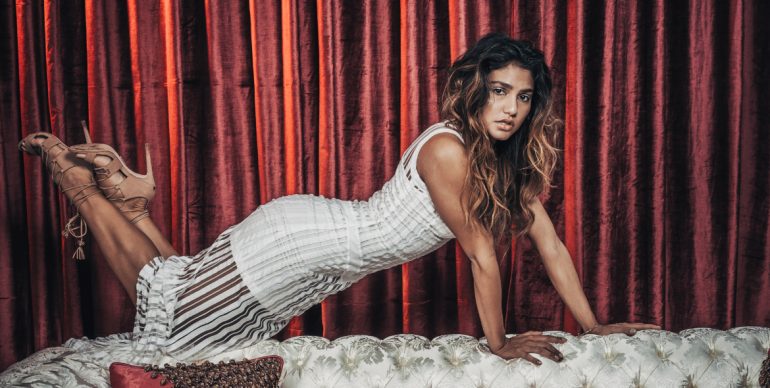 Quantum Physics and Fashion? Meet Sonja Tafelmeier Couture



Physics and fashion work hand-in-hand at new designer Sonja Tafelmeier's young couture brand, Sonja Tafelmeier Couture. A professionally trained fashion designer, Sonja arrives on the New York fashion stage after years of experience in Italy and Germany. With her, she brings a deep understanding of women's fashion and the intersection of fashion with an organic lifestyle. Here at Richard Magazine, we value any designer who has a unique passion for fashion. Sonja Tafelmeier Couture's emphasis on quantum physics and sustainable clothing convinced us we needed to learn more, so we invited the company to our debut Richard Magazine photoshoot to see the real deal. Here's a little background on this inspiring sustainable clothing brand.
Sonja Tafelmeier x Richard Magazine
Pictures Courtesy of Manny Oliveira
[rev_slider_vc alias="sonja-slider-2″]
Sonja Tafelmeier Couture
[iframe src="https://www.youtube.com/embed/1UF-vNeTVbU" width="100%" height="500″ frameborder="0″ allowfullscreen="allowfullscreen"]
Sonja's Vision
The inspirations behind Sonja Tafelmeier Couture are anything but conventional. Tafelmeier says she drew from two iconic sources when working out what she wanted the company to be. The first was the 1982 documentary film Koyaanisqatsi: Life Out of Balance. Filmed between 1975 and 1982, the film is an apocalyptic vision of the collision of two worlds, urban technology, and natural environment. It's depiction of the relationship between humans, nature, and technology inspired Sonja to create a fashion brand to try and explore these intersections further. The second inspiration for Sonja was Stephen Hawking's 1988 popular-science masterpiece A Brief History of Time. Armed with knowledge and curiosity from these two scientific voices, Sonja created Sonja Tafelmeier Couture in 2013 with the intention of bringing fashion and quantum physics together with innovative new designs.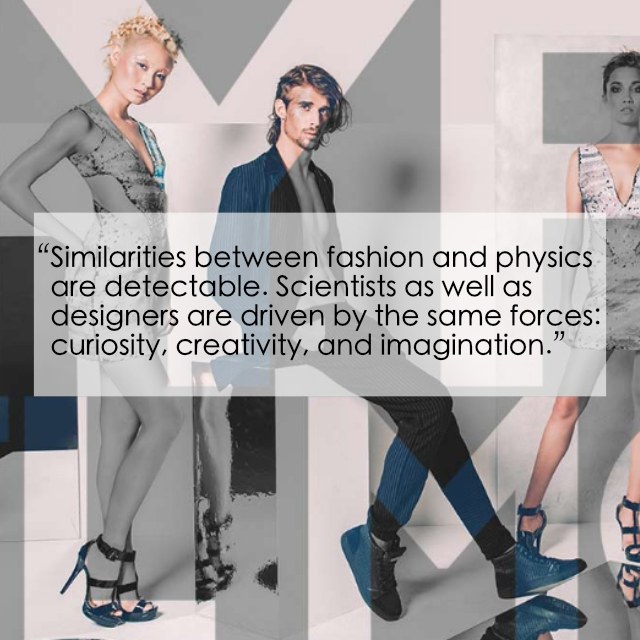 Progressive, Sustainable Clothing
Most sustainable clothing brands don't have theorems to guide their designs, but Sonja Tafelmeier Couture does. It states, in part, that, "Similarities between fashion and physics are detectable. Scientists as well as designers…are driven by the same forces: curiosity, creativity, and imagination."
So, how does Sonja highlight the intersection of fashion and science in her work? There are a few distinct ways. One is the use of eco-certified fibers. Sonja's focus on the organic lifestyle deconstructs the separation of natural and synthetic materials common in the fashion industry. She continues this deconstruction by mixing the techniques she uses for male and female pieces. Materials and cuts that she uses in women's fashion she also uses in men's fashion and vice versa. Quantum physics may seem unrelated to these decisions, but it is closely linked. The way quantum physics jumps between micro-world and macro-world phenomena is reflected in the brand's navigation of fashion trends and tendency to break with established rules.
See if you can see the aesthetic of Sonja Tafelmeier Couture in the looks from Richard Magazine's photoshoot. Look carefully! You're getting a peek at the next best thing.