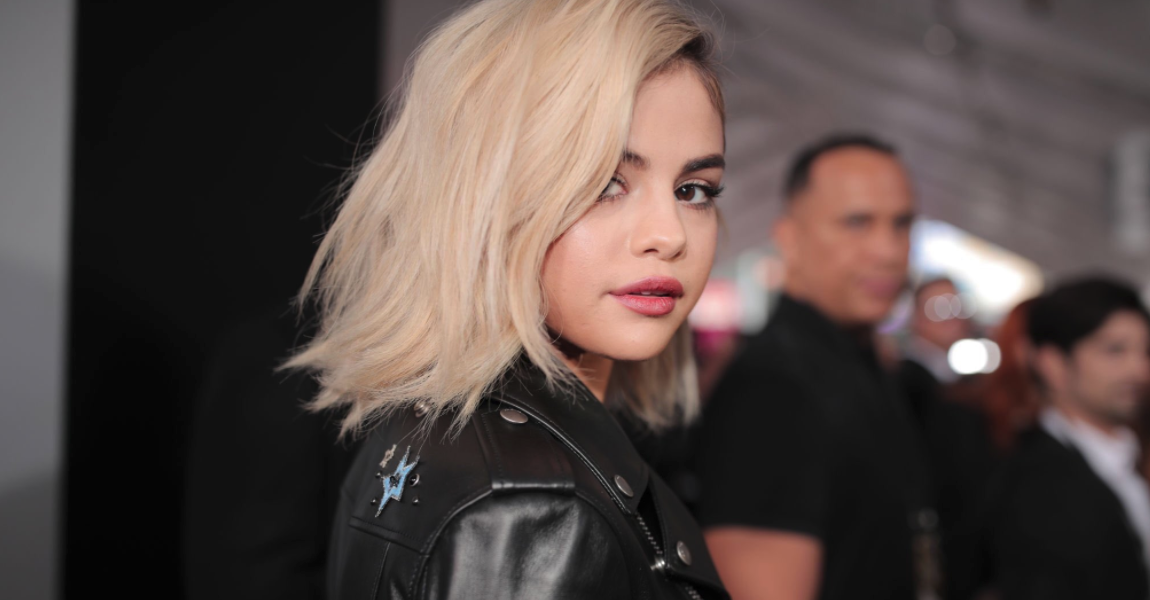 Selena Gomez Goes Blonde for the 2017 American Music Awards
Selena Gomez, is that you?! Last night, the traditionally brunette singer walked the red carpet of the 2017 American Music Awards, and showed off a dramatically different platinum blonde hairstyle. Her unexpected hair makeover isn't the only major style transformation that she made for the occasion though.
Selena Gomez's Red Carpet Entrance
The Coach brand ambassador wore a custom-designed black leather moto dress for the evening, created by the brand's Creative Director Stuart Vevers. Sparkling star detailing and metal detailing defined this edgy look – which we are calling one of the star's boldest red carpet looks ever.
Judging by the designer's early sketches, this look was already destined to be incredible. But Selena really brought it to life. Her eye-catching hair makeover was just the icing on top.
Luckily for us, Selena's makeup artist Hung Vanngo also shared some behind-the-scenes secret about her style on social media. Natural finish Marc Jacobs Beauty products were used to create her fresh-faced glow.
Selena Gomez's Performance
During the AMAs, Selena also took the stage with her latest collaborator Marshmello to perform their song "Wolves." With the set came another style switch-up.
For this special occasion – the star's only live television performance of the year – Sel rocked her lightened locks in a wet-look textured shag paired with a cream-toned silk slip dress. (The exact look is the surprisingly affordable Ginia Scallop Lace Pure Silk Chemise.)
Images Source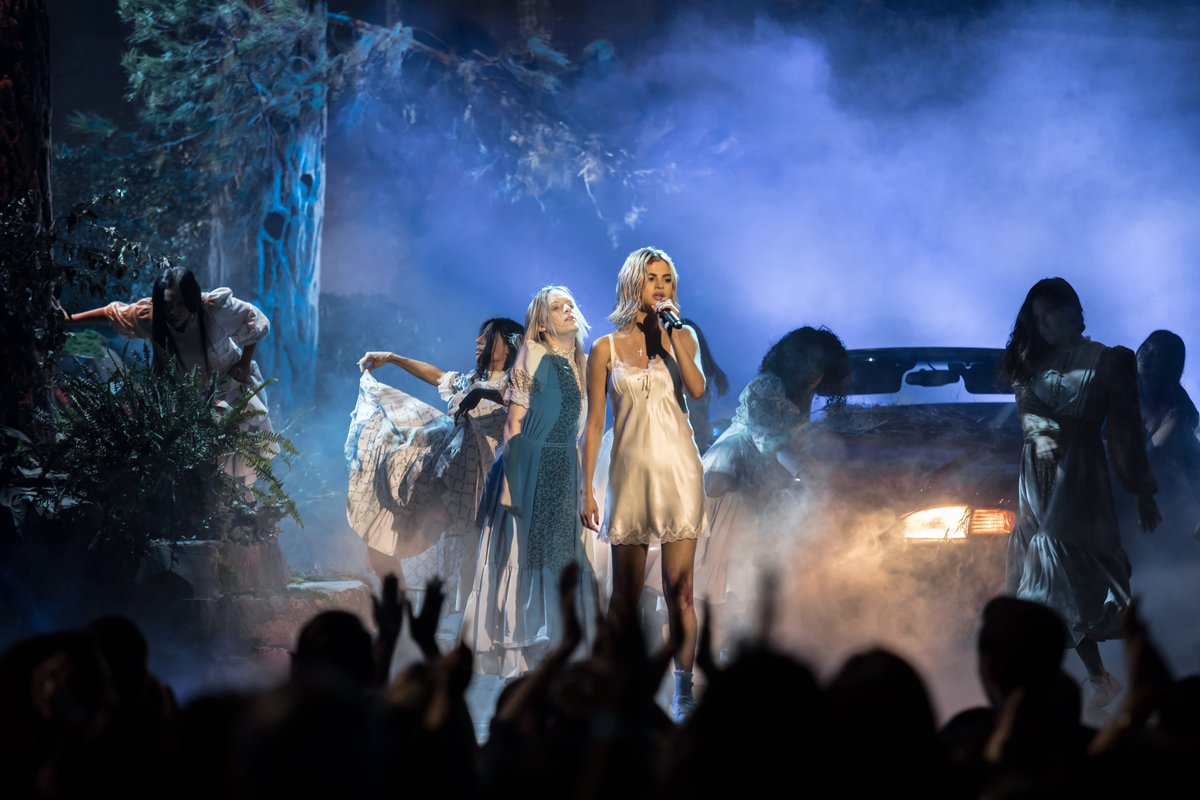 Fans may have also noticed that Selena also wore a diamond cross necklace for this performance. Stylist Kate Young credited the dazzling ($19,500!) design back to Tiffany & Co.
So what has Selena herself shared about her decision to go bold try out a bright blonde bob? She kept it super casual, only sharing some black and white Polaroid photos on Instagram to declare, "so I am blonde now."
We're loving Selena's latest style choices, and can't wait to see more of her edgy side!
More from the Selena Gomez X Coach partnership.