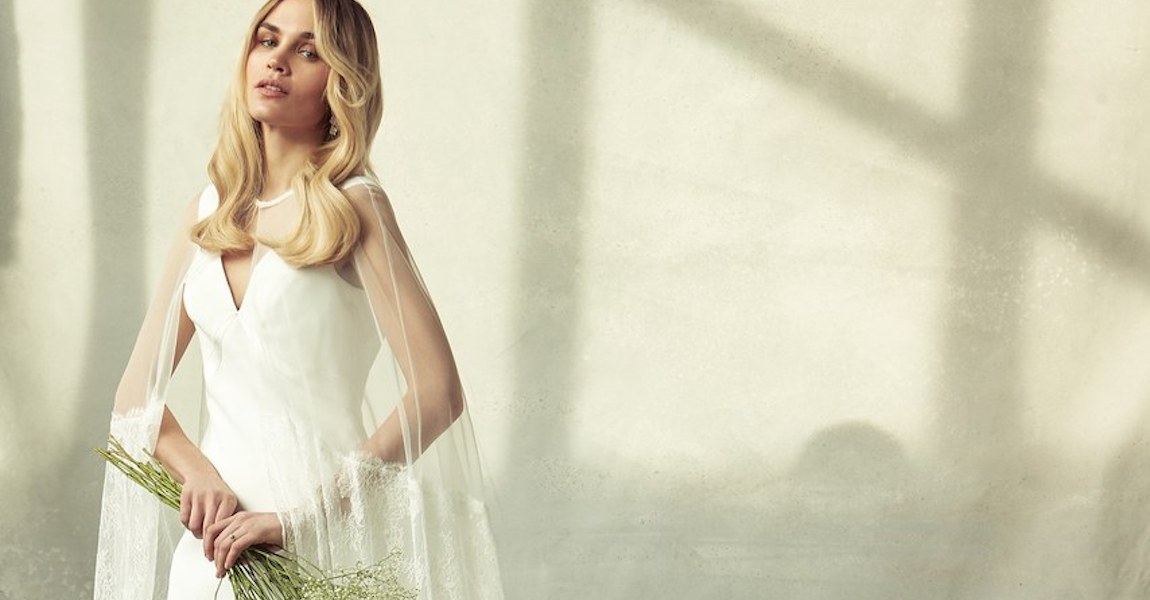 Savannah Miller Unveils 1930s Inspired Bridal Line for Spring 2020
The Savannah Miller Spring 2020 Bridal collection is a timeless gown and wedding suit range, deeply rooted in tradition and nostalgic vintage fashion references. During this April's spring season of New York Bridal Fashion Week, the designer label unveiled a collection that brings iconic Old Hollywood elements to beautiful looks that modern brides would love to wear on their big trip down the aisle.
For the collection, the designer was inspired by memories of her own childhood – and even more dips into eras past.
"When I was a young girl, my mother would play Ella Fitzgerald on a Sunday morning as she prepared our traditional English Sunday roast lunch," Savannah Miller said in a press statement. "Her deep, melodic tones would envelop our house as she sang about love with such truth and passion. This energy inspired me this season to create a collection that oozed with romance and the ultimately sophisticated aesthetic of 1930s Hollywood that is my signature starting point for every collection."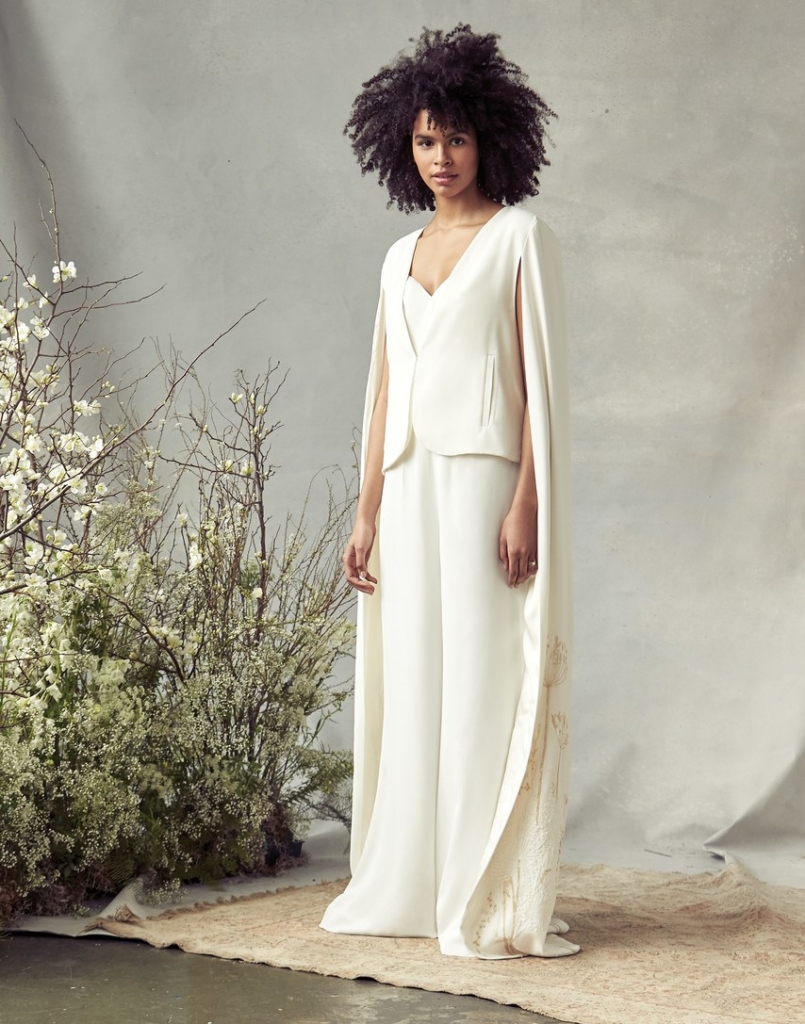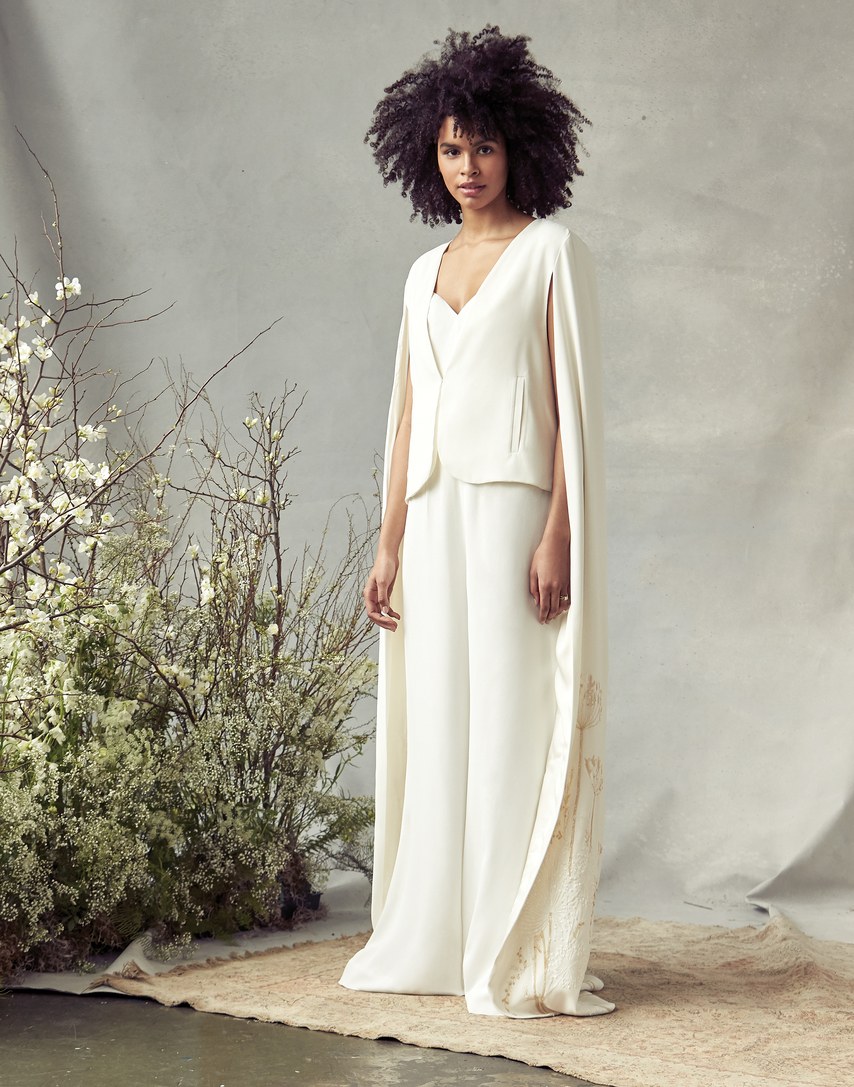 "The original bohemians of the 1930s exuded timeless and effortless elegance," the designer added. "They were pioneers of a new and brave way to dress, something that I have tried to capture with bold and unusual details. The double breasted and wide legged trouser suit embellished with climbing 3D vines would not be out of place at Chateau Marmont then or now. Additional inspiration was drawn from deconstructed details. Visible boning and shredded chiffon embroideries interspersed with pearls in various sizes and hues add couture level finish to the gowns."
Click through the gallery below to view the Savannah Miller Spring 2020 Bridal collection lookbook.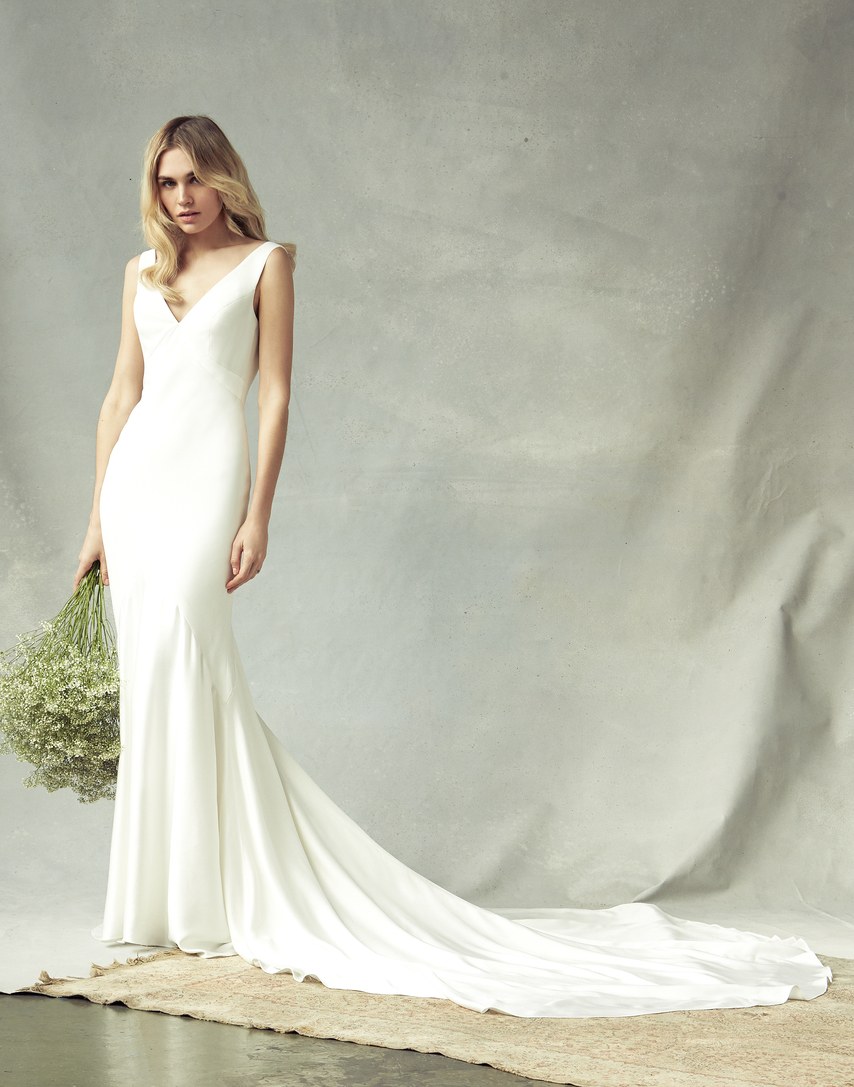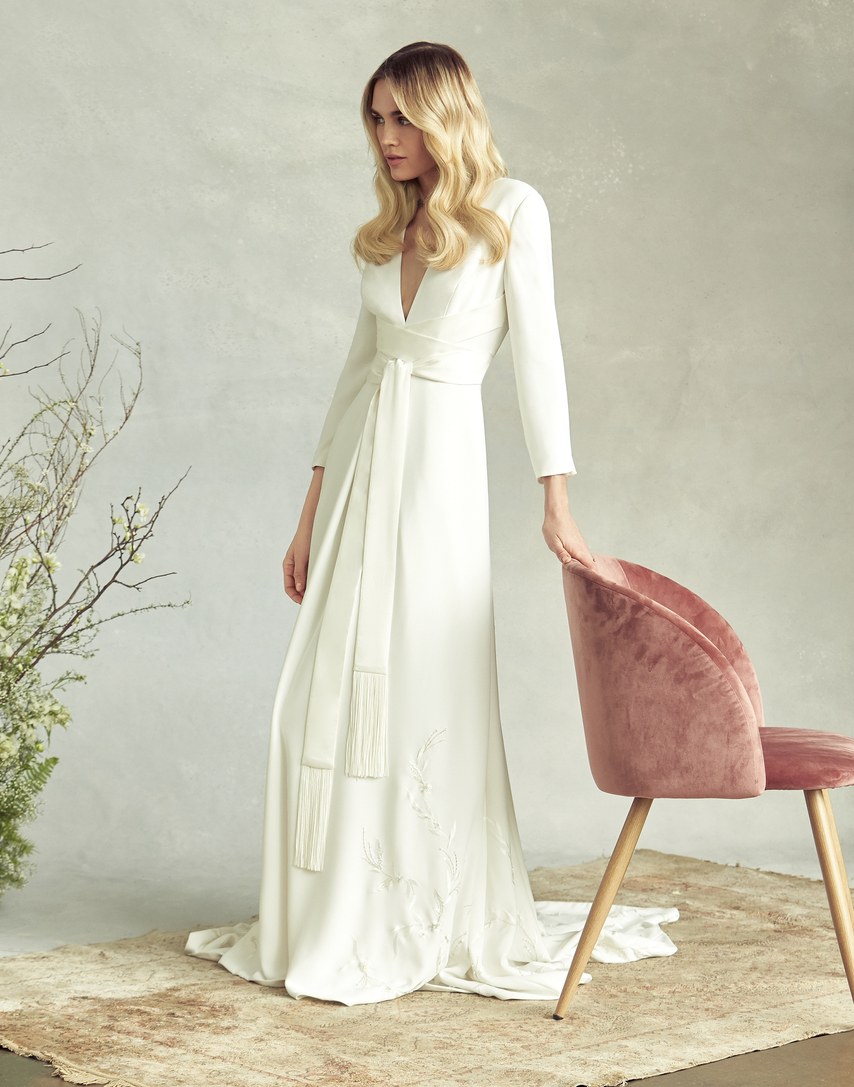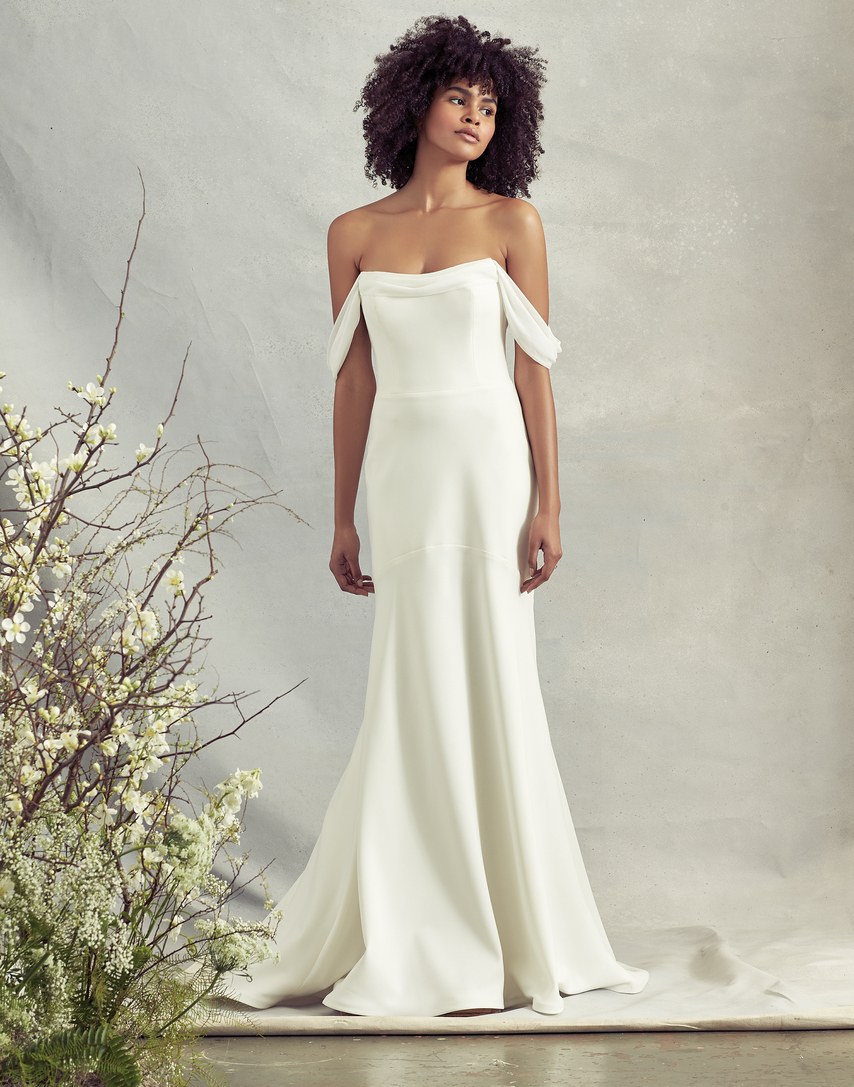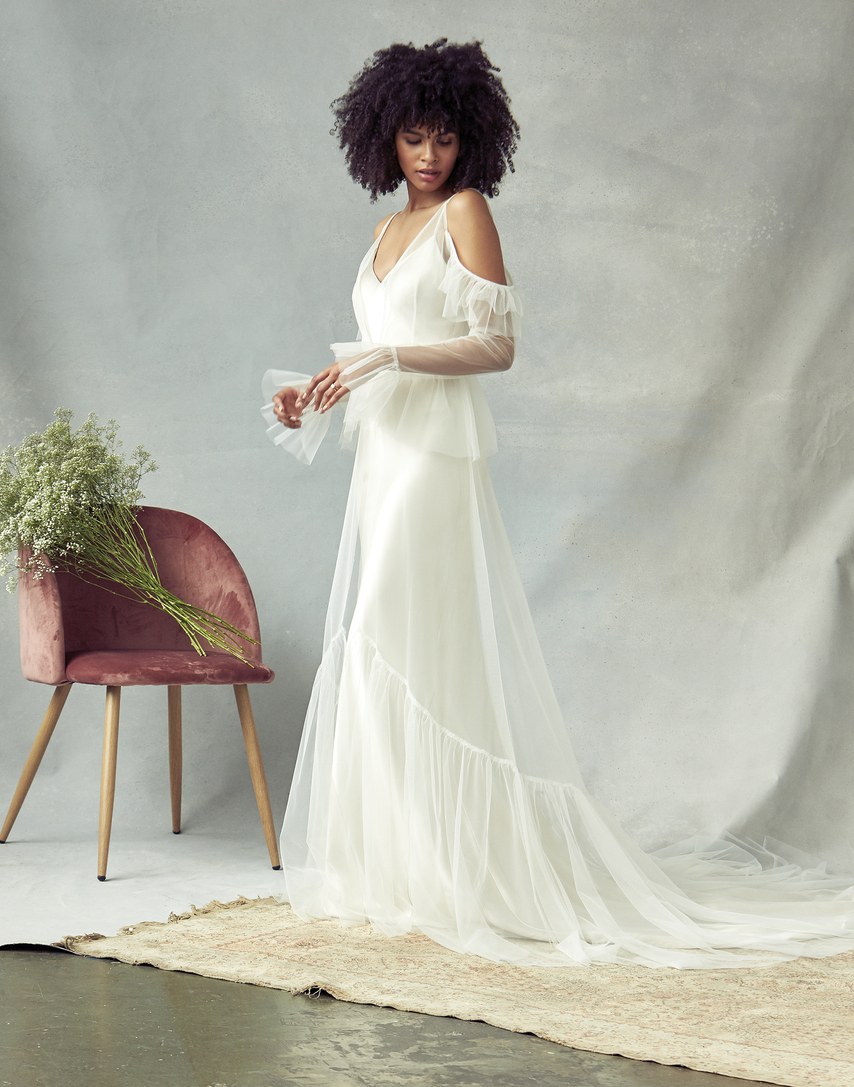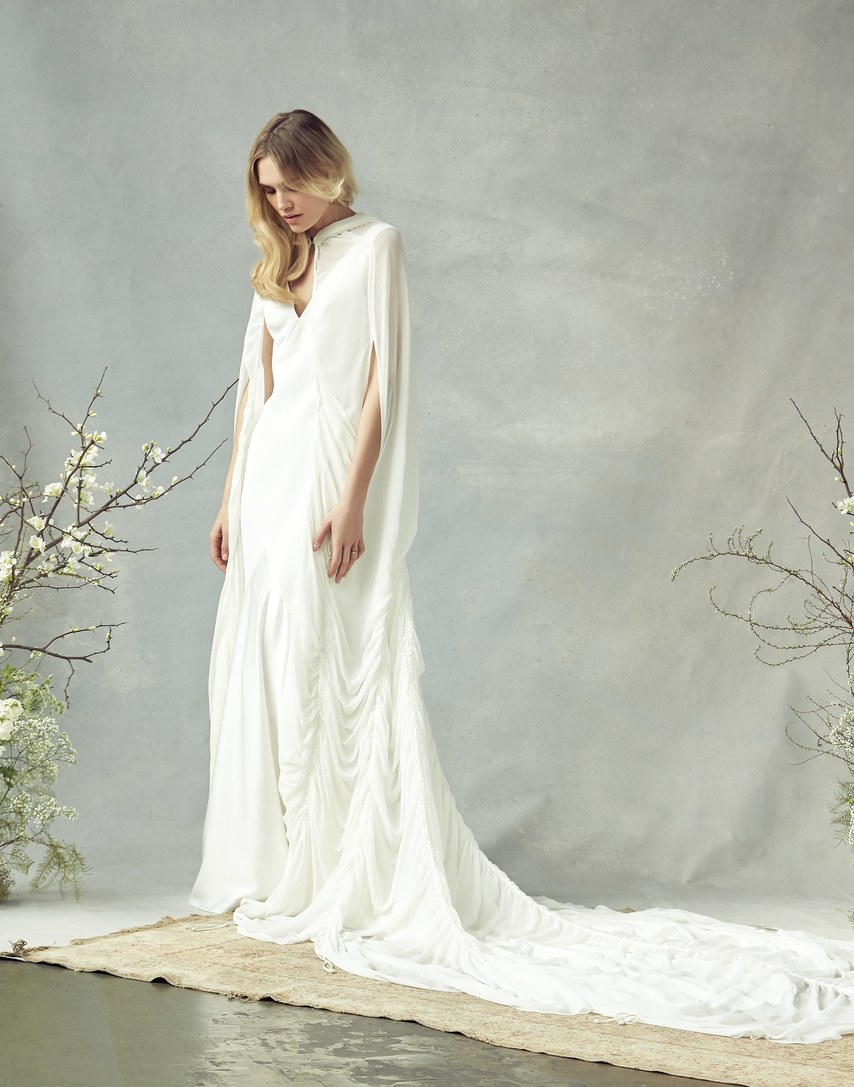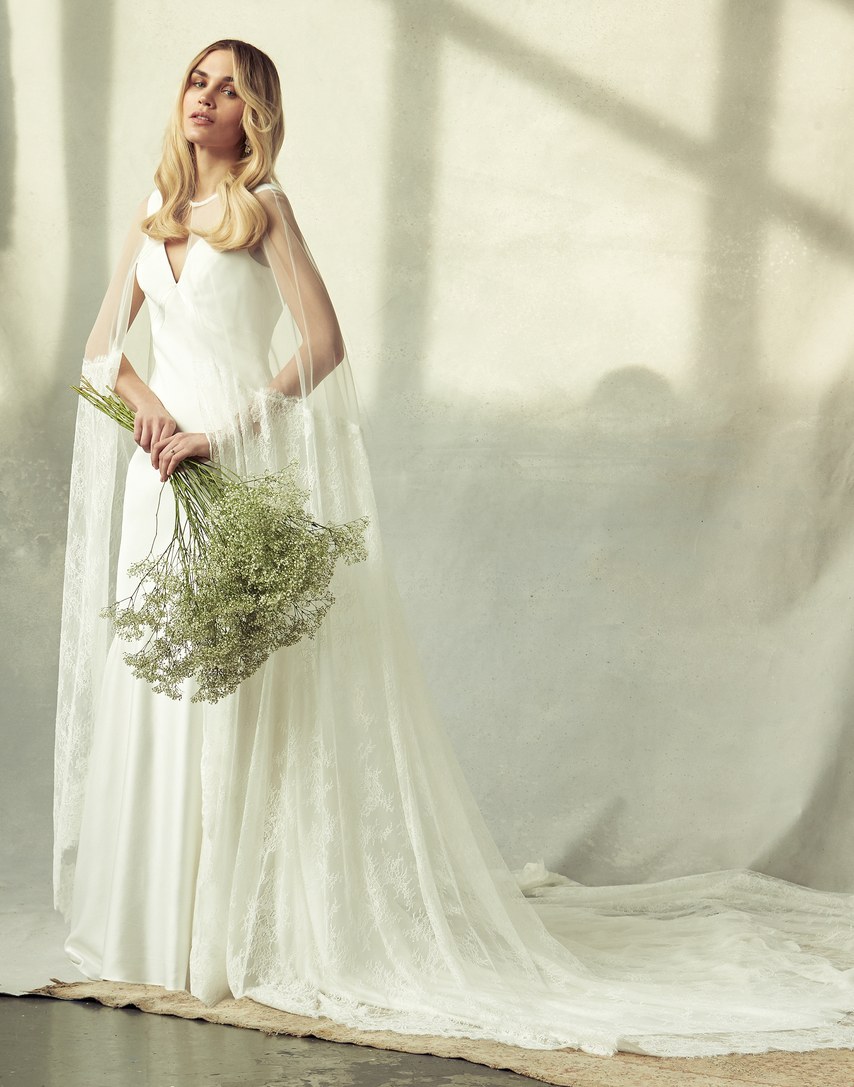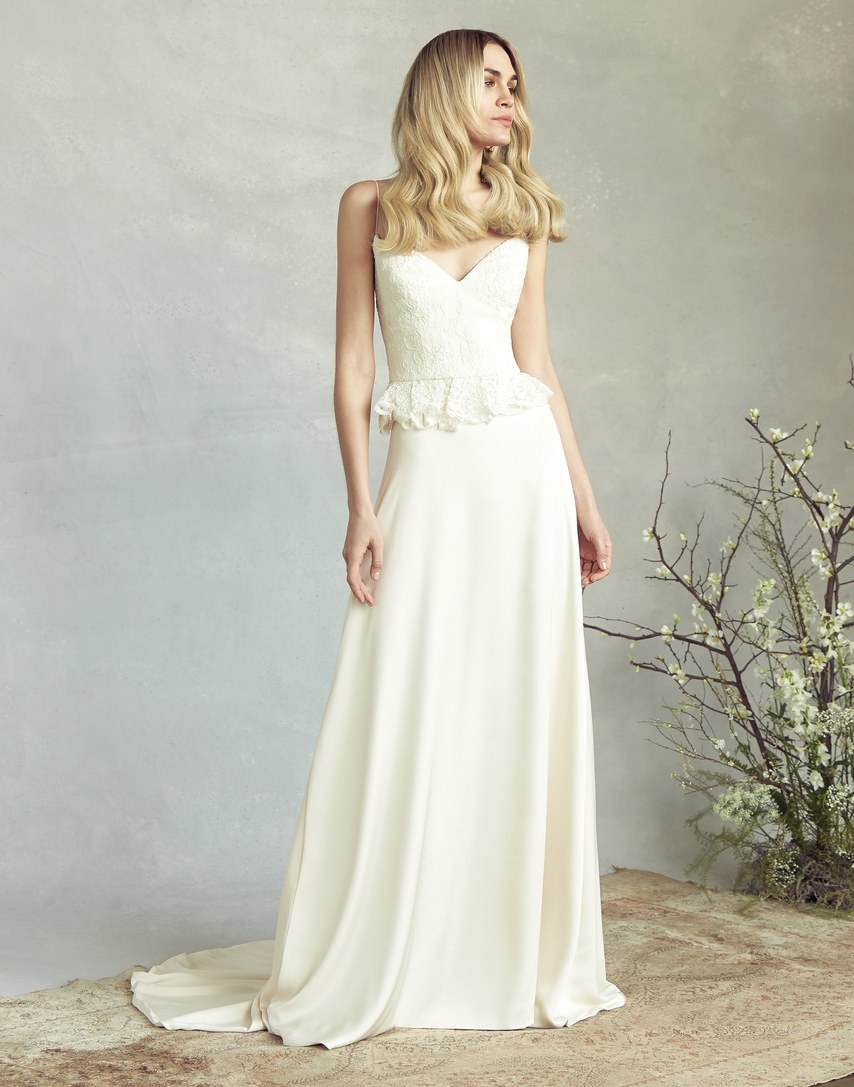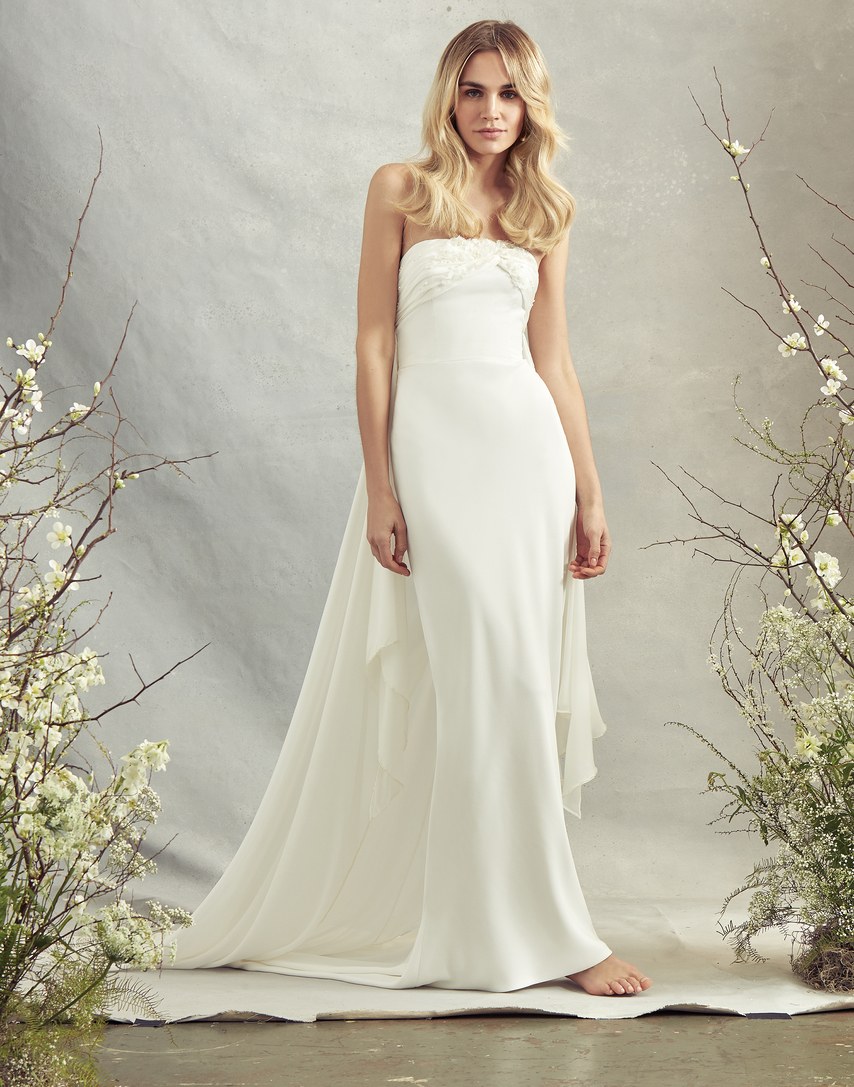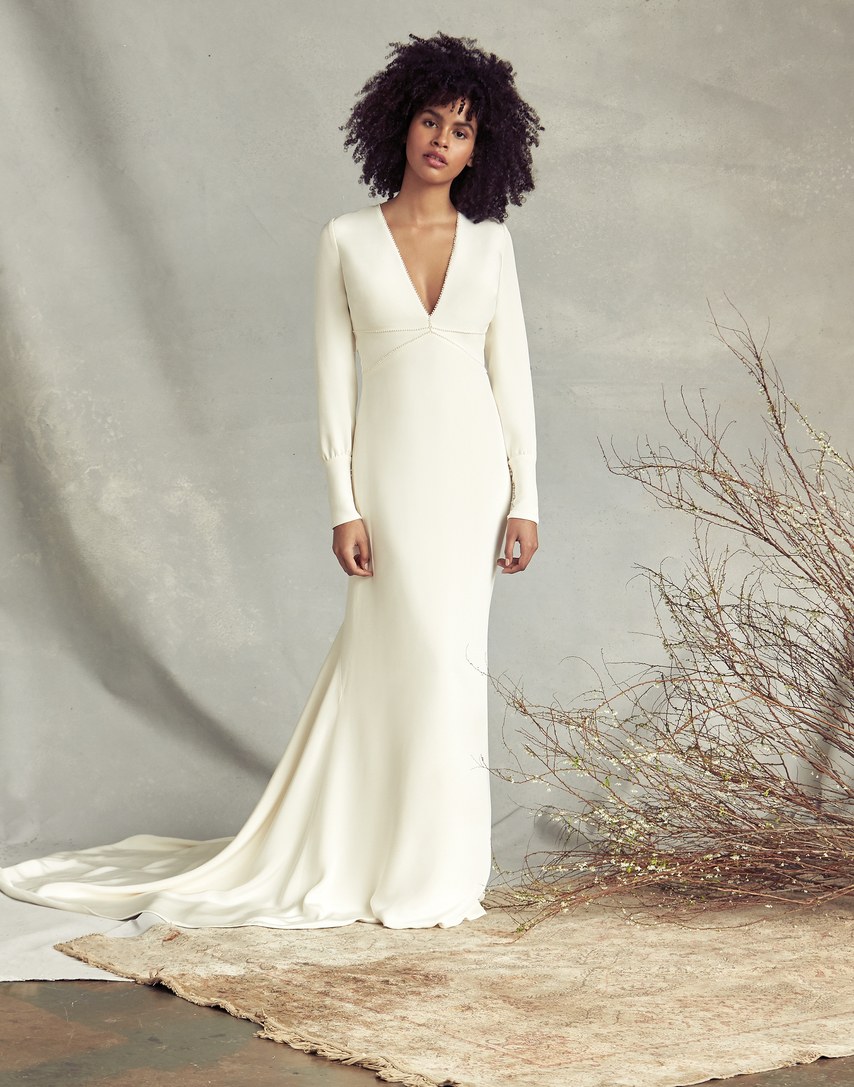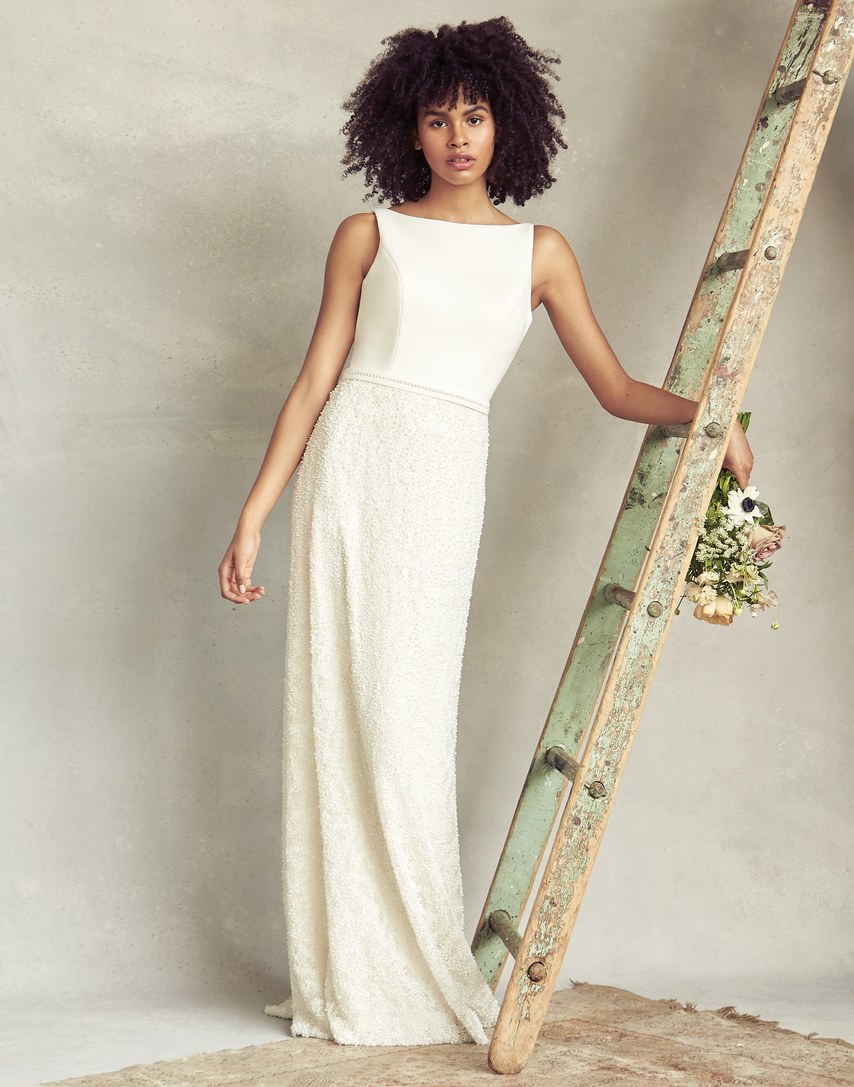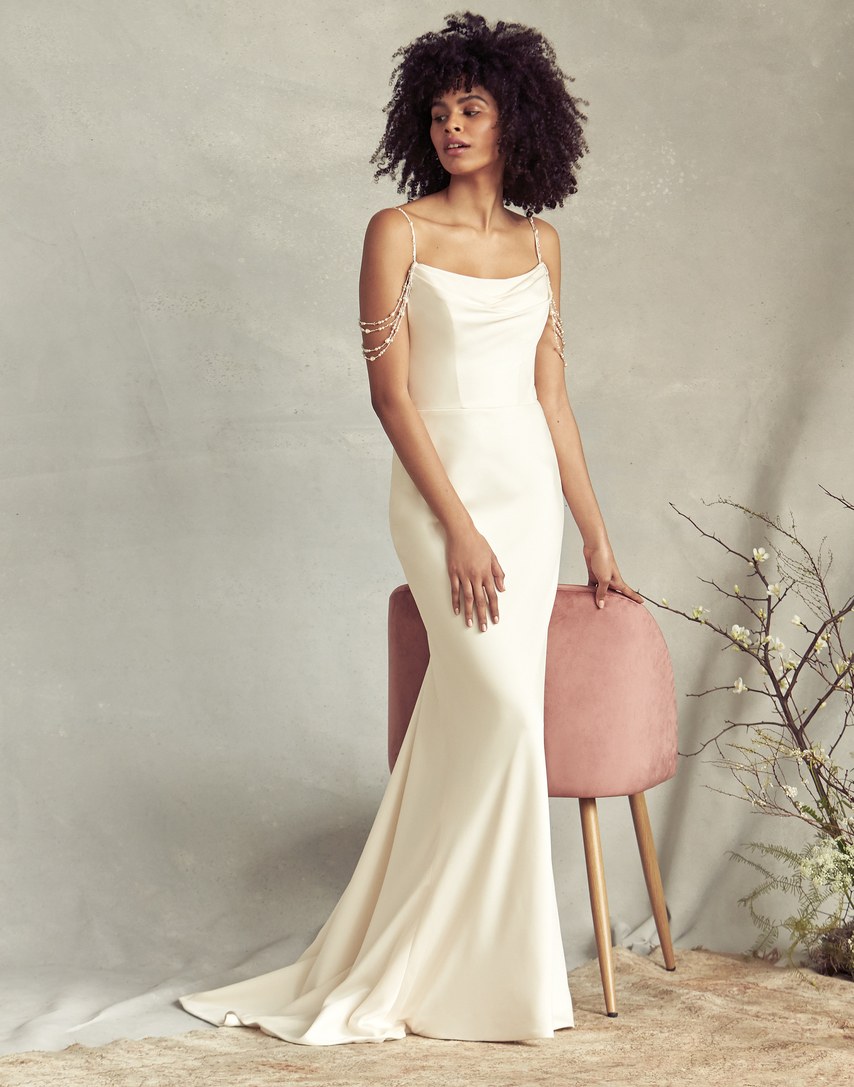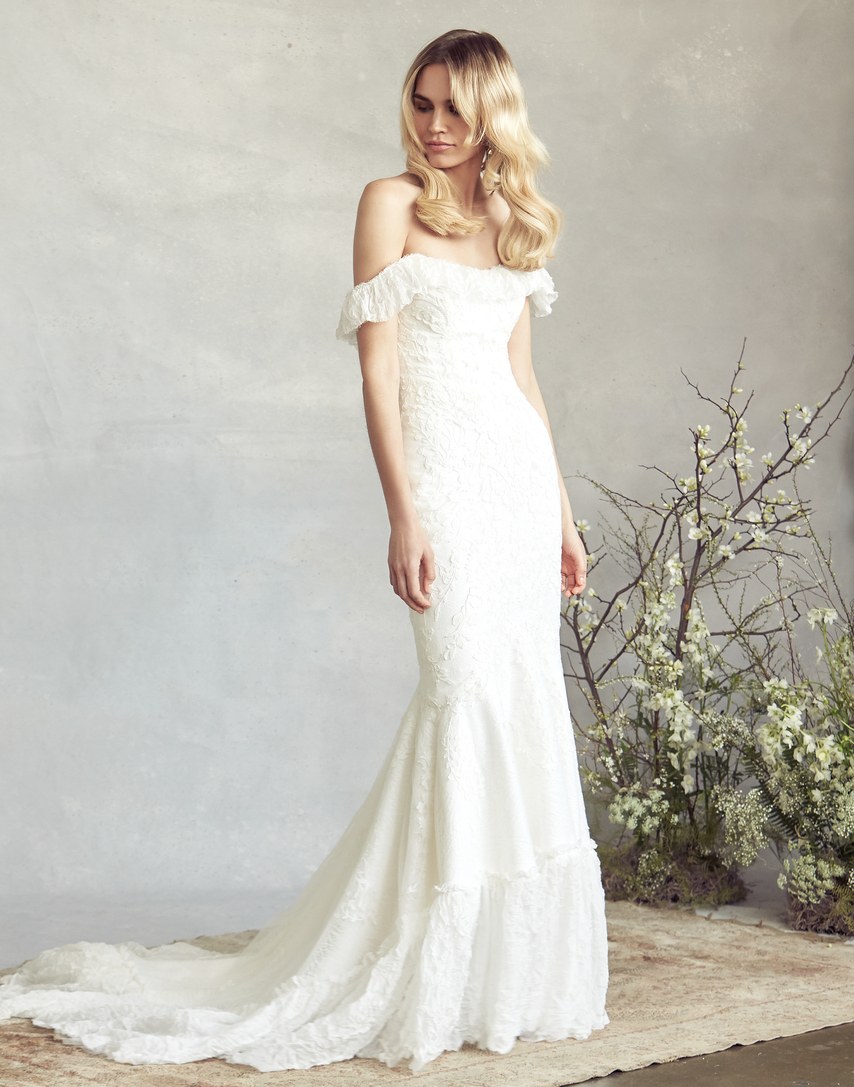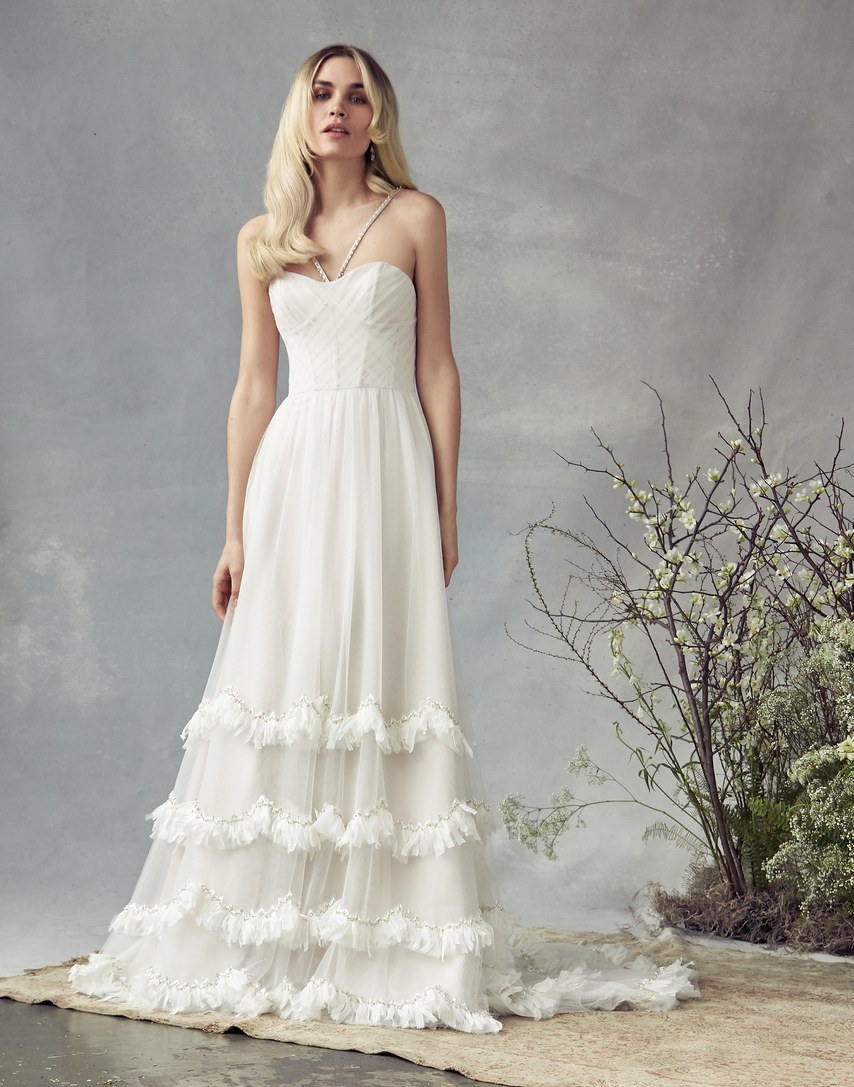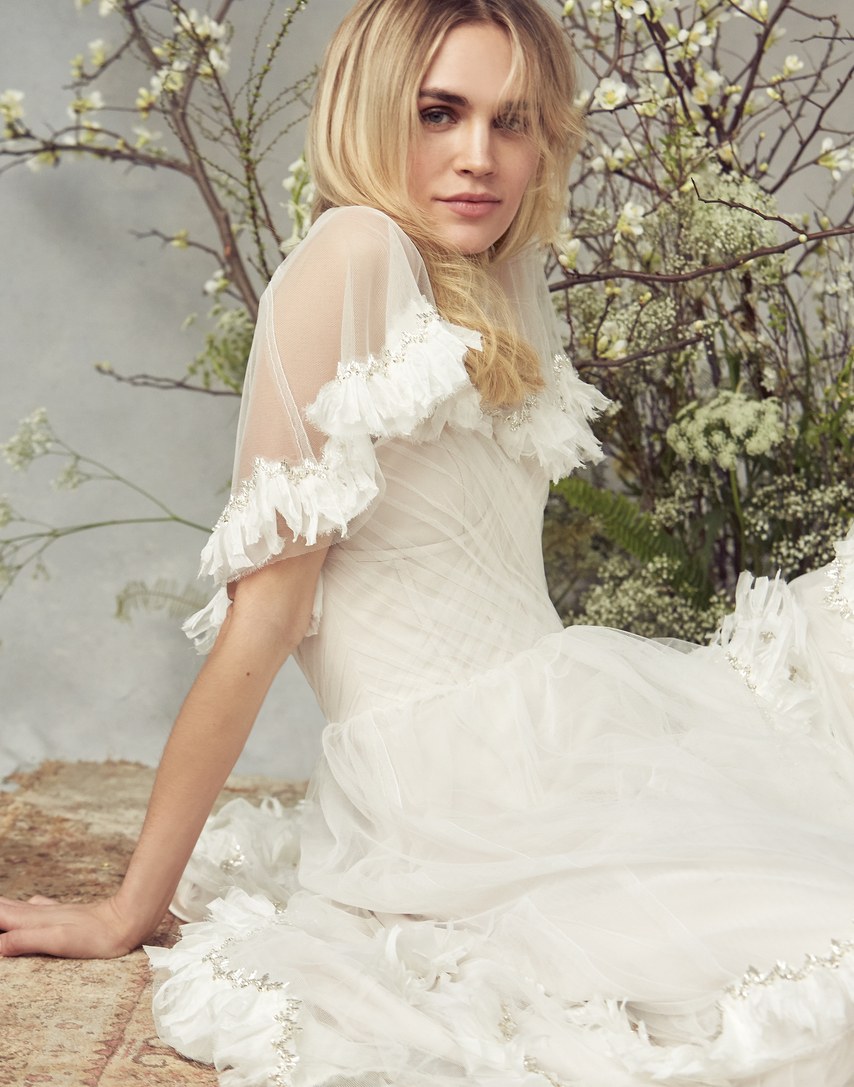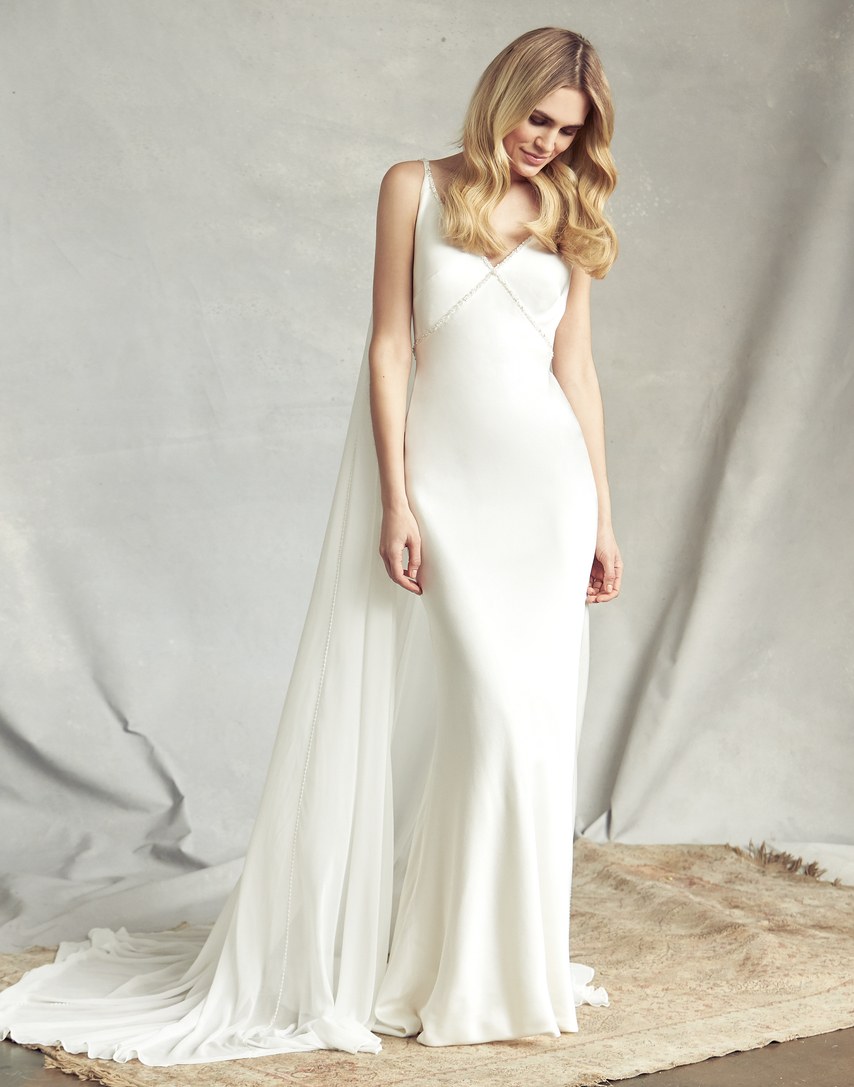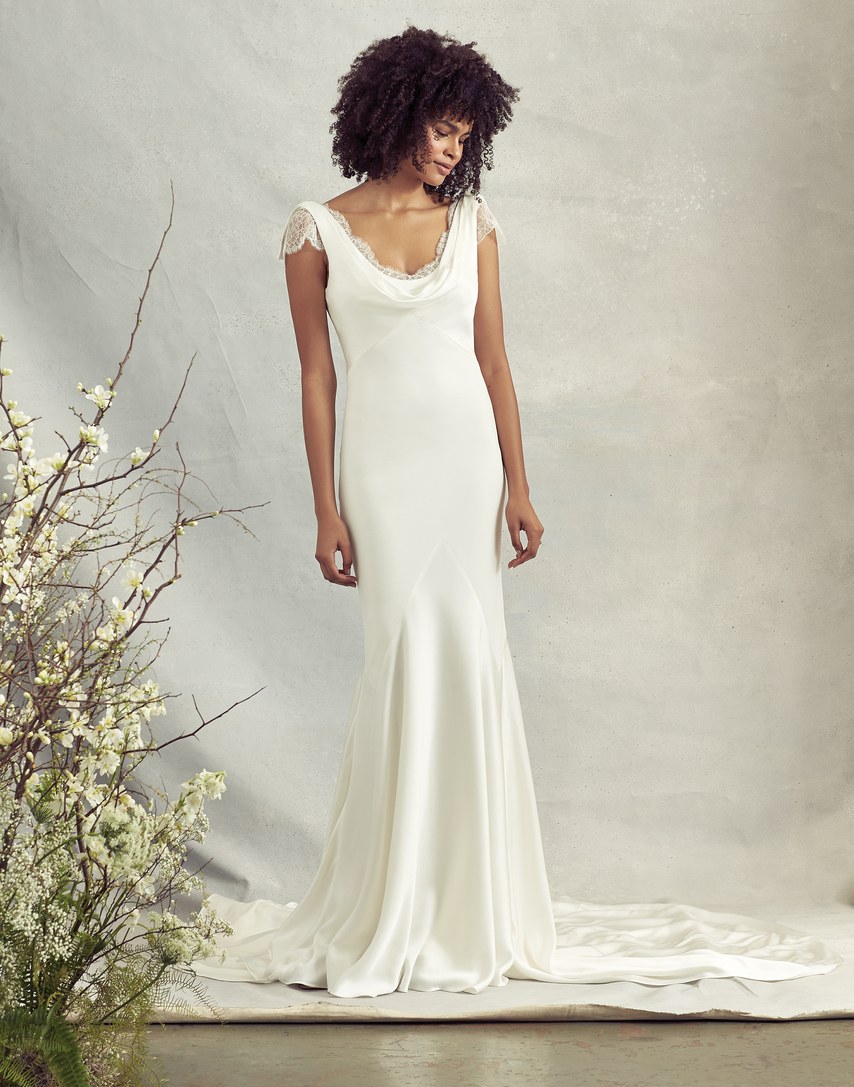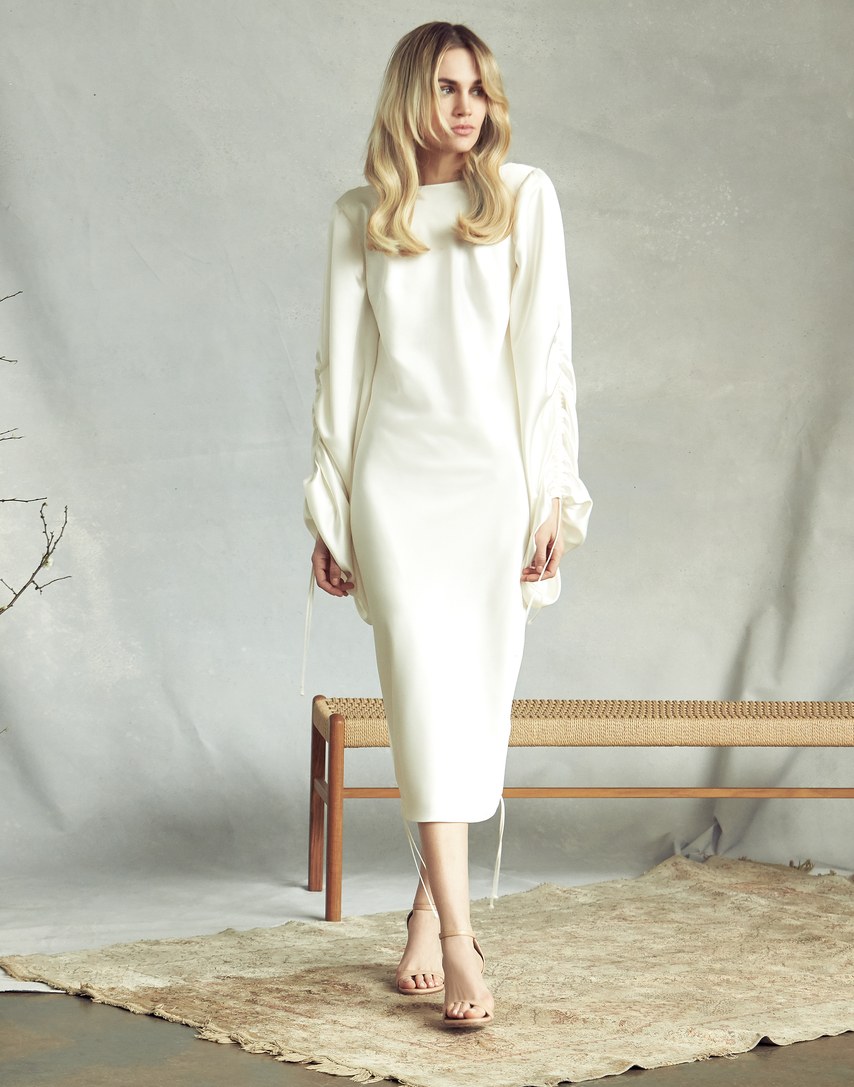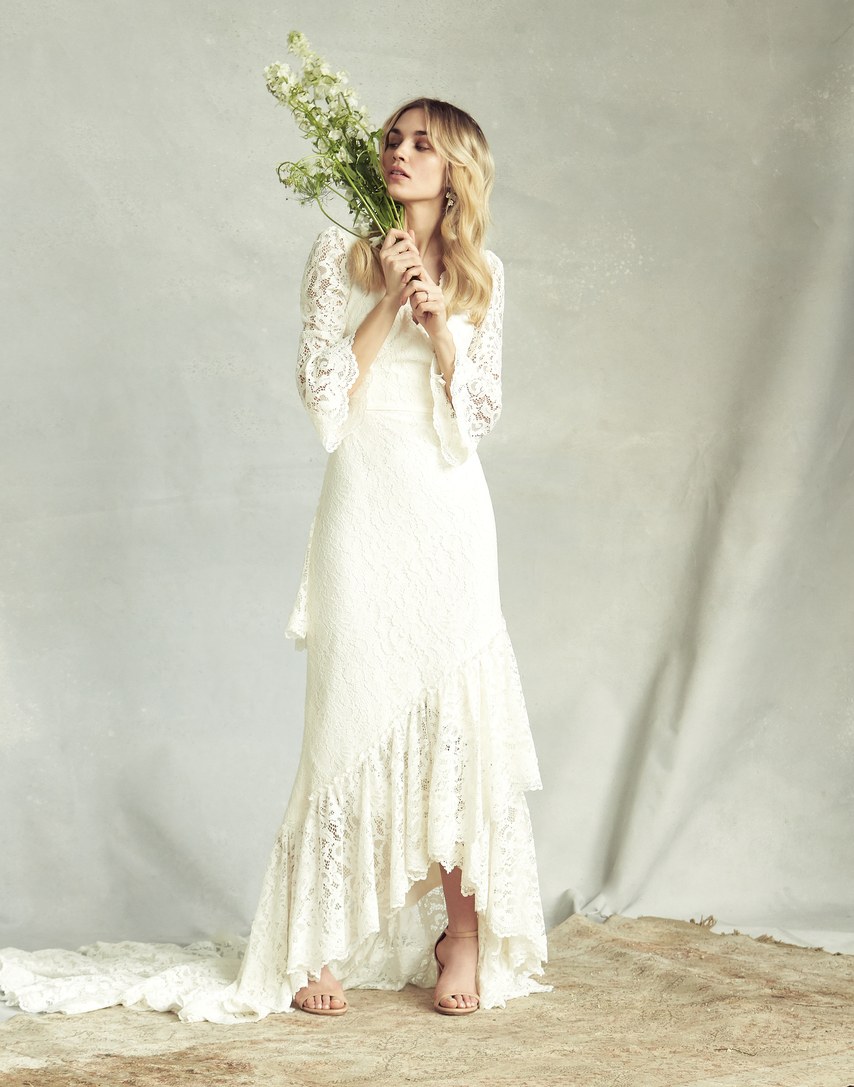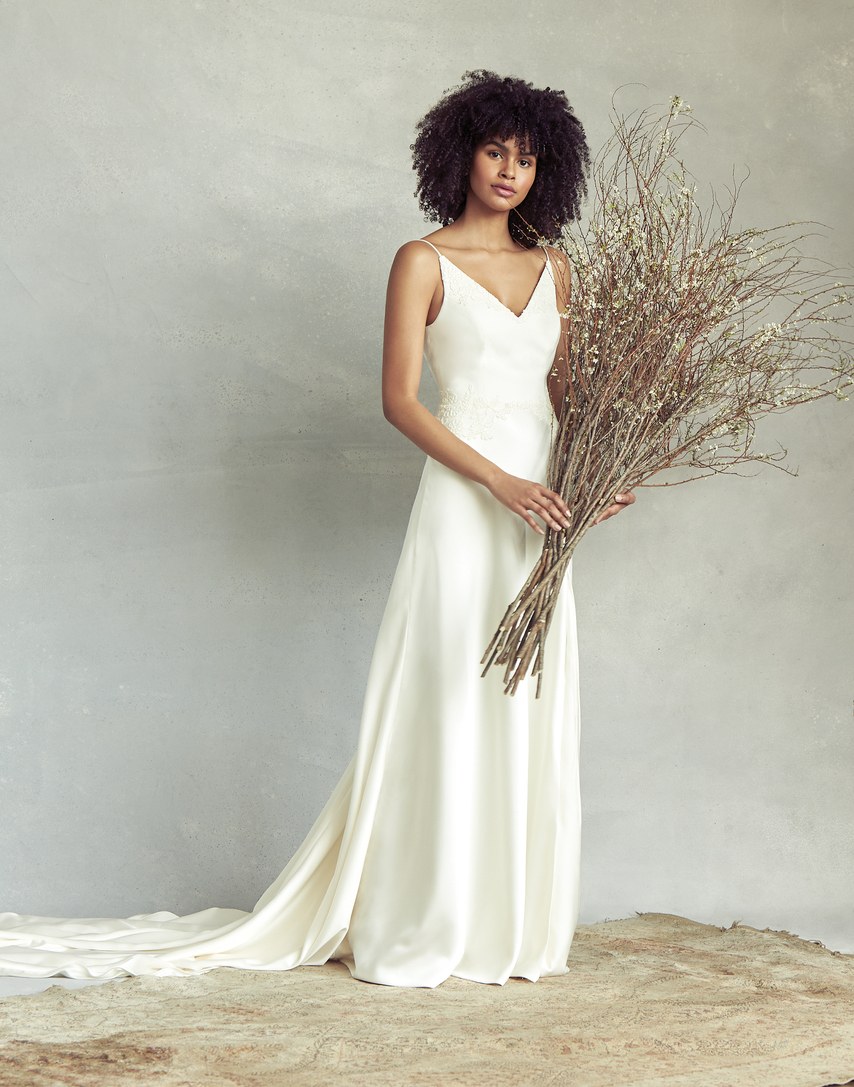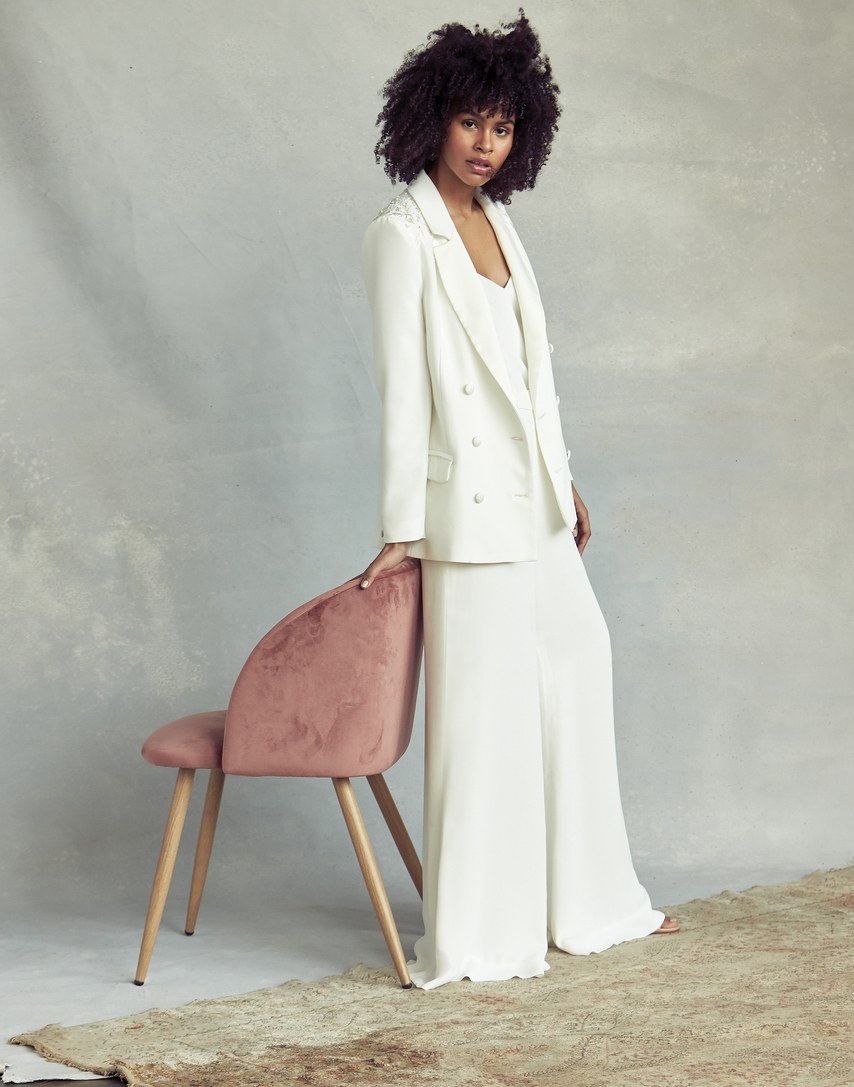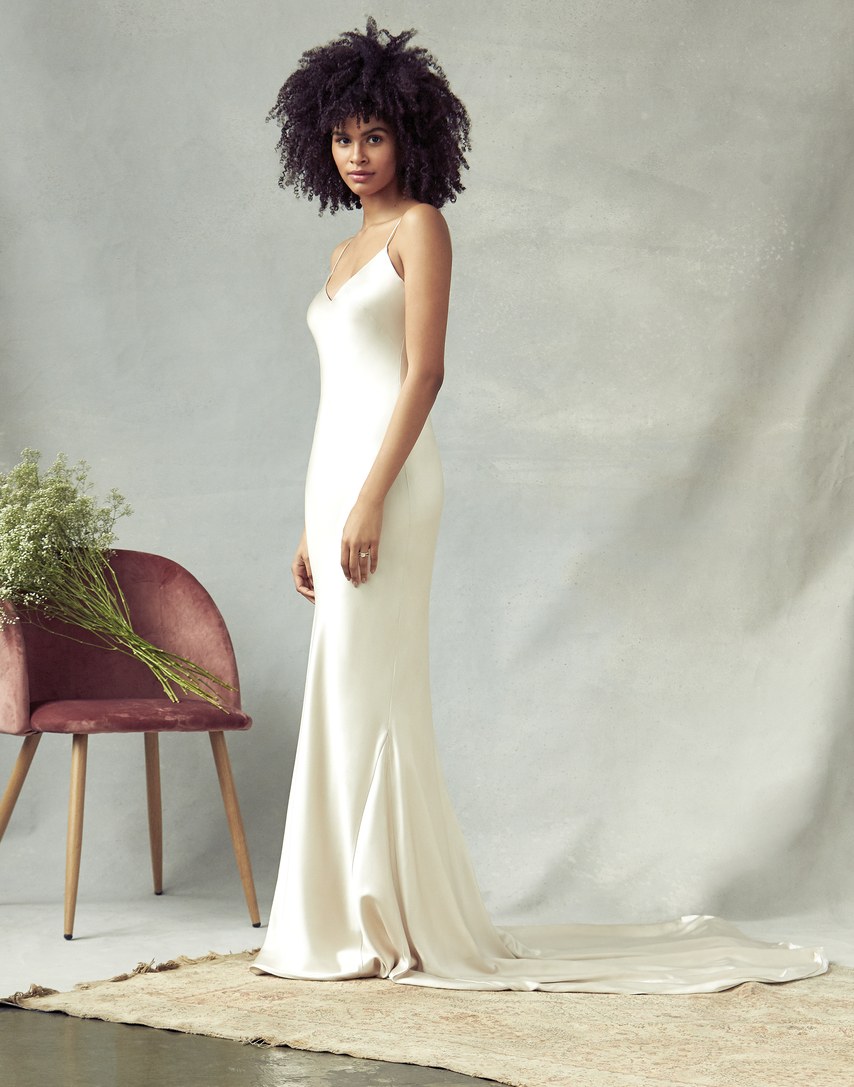 More Spring 2020 bridal collections to check out. More designers' New York Bridal Fashion Week collections. All images via Savannah Miller