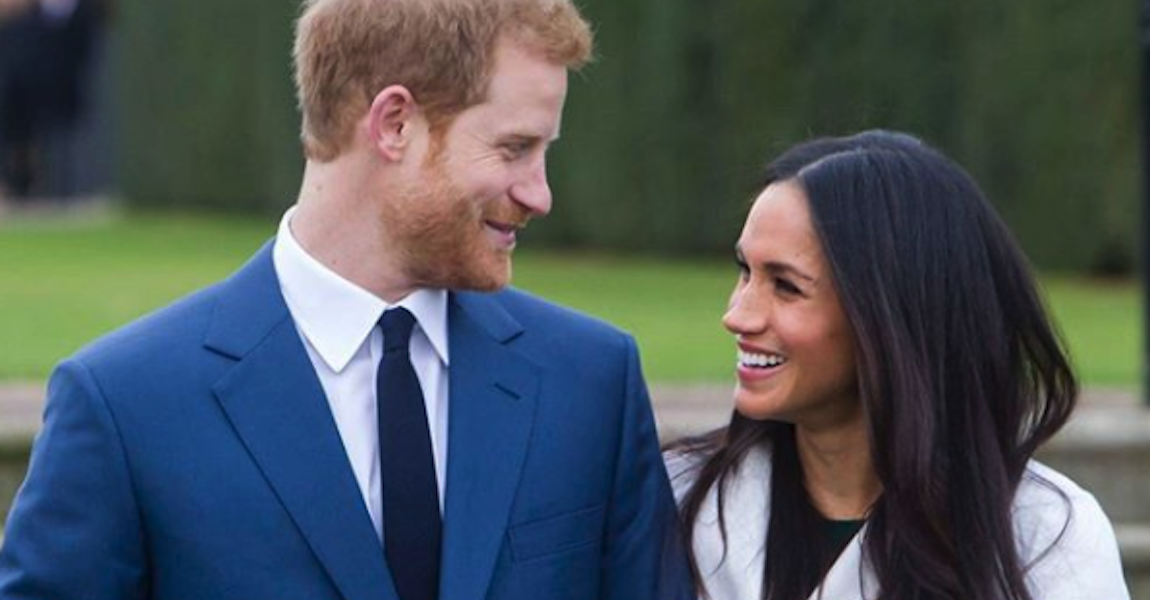 Prince Harry and Meghan Markle Are Engaged – Get the Story Behind the Ring
Wedding bells are officially ringing for Prince Harry and Meghan Markle. The United Kingdom's Kensington Palace has confirmed that the pair is engaged – and that we can expect a royal wedding in Spring 2018! Yes, that soon!
Clarence House shared a series of official press releases on Twitter, expressing the palace's "delight" at the engagement, and promising exact wedding ceremony details soon.
The Prince of Wales is delighted to announce the engagement of Prince Harry to Ms. Meghan Markle. pic.twitter.com/zdaHR4mcY6
— Clarence House (@ClarenceHouse) November 27, 2017
Both families are thrilled for the couple's happiness, and issued coordinating statements on the engagement. We are swooning over the fact that Prince Harry asked his bride-to-be's parents for her hand in marriage – like a true traditional gentleman!
"Our daughter has always been a kind and loving person," Meghan's parents shared. "To see her union with Harry, who shares the same qualities, is a source of great joy for us as parents. We wish them a lifetime of happiness and are very excited for their future together."
Ms. Markle's parents, Mr. Thomas Markle and Doria Ragland have wished the couple 'a lifetime of happiness.' pic.twitter.com/H4kpTgpkYE
— Kensington Palace (@KensingtonRoyal) November 27, 2017
— Kensington Palace (@KensingtonRoyal) November 27, 2017
The palace confirmed that Prince Harry actually popped the question earlier this month. But we got our first sneak peek at the engagement ring when the couple appeared at an official photo call this morning.
Prince Harry & Meghan Markle arrive for a photocall at Kensington Palace Gardens on the day their engagement is announced. pic.twitter.com/YkcEvosY9L
There is a lot of history in Meghan Markle's one-of-a-kind engagement ring. It even offers a beautiful tribute to Prince Harry's late mother, the beloved Princess Diana. Two out of the three unique diamonds making up Meghan's ring are reported to be from Princess Diana's own collection. The other is a jewel from the African country of Botswana, where the pair visited together over the summer. What a personal touch!
Meghan Markle's engagement ring was designed by Prince Harry and is composed of a trio of diamonds.
The center stone is from Botswana and the two surrounding it are from Princess Diana's collection. pic.twitter.com/SHb6LIHkZR
— Good Morning America (@GMA) November 27, 2017
The ring was crafted by Queen Elizabeth-approved British jewelers Cleave and Company.
We can only imagine that Meghan's wedding day style is going to be equally incredible. The American actress and philanthropist, 36, has become an international style inspiration in her own right due to her timeless and elegant ensembles.
While we can't know precisely which gown she will walk down the aisle in, Meghan once told Glamour magazine that she has a dream dress in mind.
"Classic and simple is the name of the game, perhaps with a modern twist," she said. "I personally prefer wedding dresses that are whimsical or subtly romantic. Delphine Manivet and Christos Costarellos are faves of mine for their uniqueness and beauty."
We will definitely have our eyes peeled for dress updates! In the mean time, congratulations to Prince Harry and Meghan Markle on their engagement!
More engagement ring designs.