Makeup artist extraordinaire Pat McGrath always goes to the next level with her striking beauty brand product launches – but her latest collection brings the full force. In timing with the holidays and the upcoming December 19 release of Star Wars: Episode IX – The Rise of Skywalker, the makeup maven is releasing another special edition Pat McGrath Star Wars makeup collection. Filled with gorgeous lipsticks and luxurious eyeshadow palettes, this movie-themed drop for her self-titled beauty Labs is an exciting extension of her smash hit 2015 CoverGirl beauty range, which was inspired by The Force Awakens.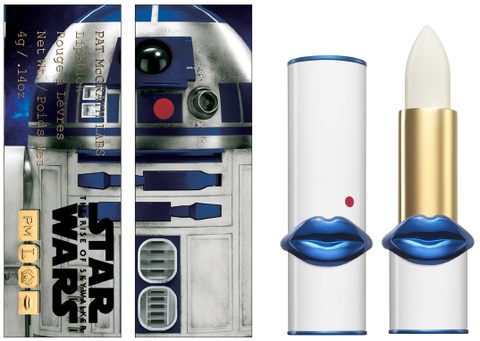 "We are so excited to work with Disney on this brilliant collaboration celebrating the intergalactic beauty of Star Wars: Episode IX–The Rise of Skywalker," McGrath said in a statement, via Allure.
"The Star Wars characters have become integrated into our culture in such a major way that it's hard to imagine a world without them! Anyone who follows me on social media knows I am obsessed with Star Wars and otherworldly galactic opulence, ranging from the rebellious beauty of Princess Leia to the gilded glamour of C3PO."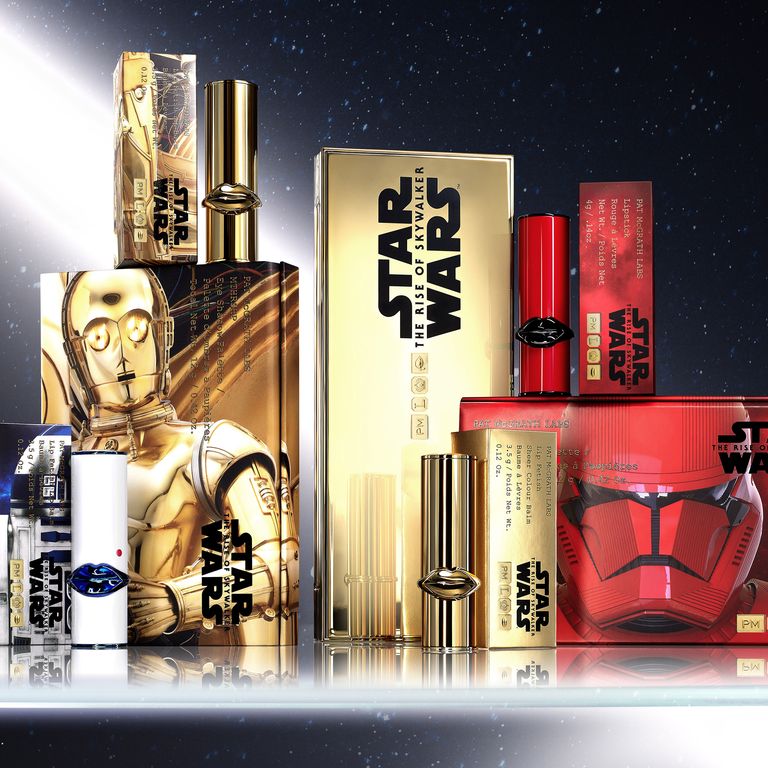 The complete cinematic collection consists of four Lip Fetish shades in Clear, Flesh 3, Nude Astral, and Gold Astra ($40 each); Mothership IV palette in Decadence ($125); The Gilded Decadence Kit ($140); MTHERSHP palettes in Galactic Gold and Dark Galaxy ($65 each); the Golden Galaxy Duo ($90); the Dark Galaxy Duo ($90); and the Deep Space Duo ($115).
"May the fierce be with you," McGrath said on her Instagram debuting the glamorous colors. "Become encapsulated in the daring, cosmically courageous shades and the astral, out-of-this-world applications."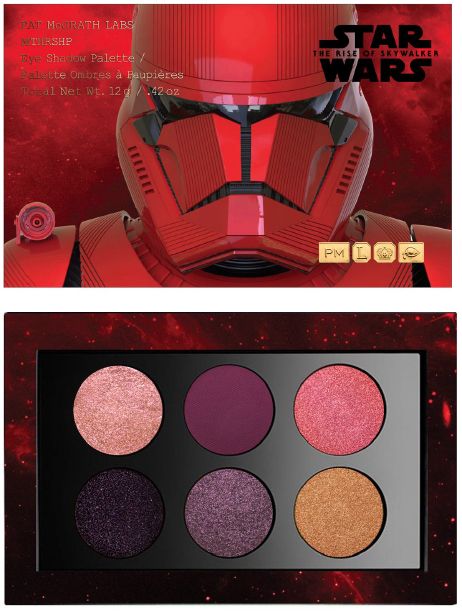 The full Pat McGrath Star Wars makeup collection is now available to shop for the holidays on the brand's website.
More beauty news from the Pat McGrath Labs brand.
More special edition makeup collections to check out.
All images via Pat McGrath Labs
—

Kristine Hope Kowalski