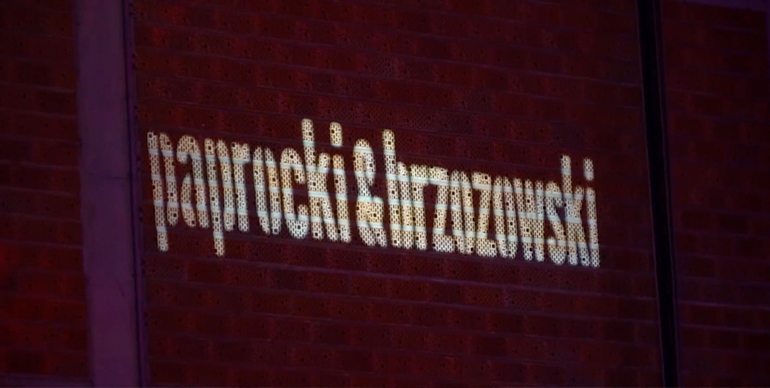 Paprocki&Brzozowski: Warsaw's Ultimate Fashion Duo
In Warsaw, everyone in fashion knows the names Marcin Paprocki and Mariusz Brzozowski. They've become icons of innovative style in the Polish capital city. Since the early 2000s, they've won the coveted Golden Thread award twice and were named Polish Elle's Designers of the Year two times, in 2004 and 2008. These fashion friends started designing together while students at the famed Academy of Fine Arts in Łódź. They started their label paprocki&brzozowski in 2000, using their 2002 diploma collection to give the brand a try. Following graduation, the two men officially launched their first professional collection in Warsaw a year later. 2017 marks the 17th anniversary of their reputable partnership.
The Paprocki&Brzozowski Style
Paprocki and Brzozowski are very precise about the type of women they design for. Paprocki&Brzozowski is a label for women who want to feel sensual and unique, confident but delicate. The duo has always been applauded for their striking silhouettes and ornate detail work. They are also famous for their inventive use of diverse, contrasting fabrics. Company representative Anna Redwan says the label's bold exploration of the female figure is one of its defining qualities. "We aren't afraid of nudity. Our last collection, Half-Naked, showed a lot, but it was seductive and marketable. I think it encouraged people to buy more products from paprocki&brzozowski." Though these two men design for the contemporary woman, they also have a deep respect for tradition. They recently renovated a historical Warsaw building to create their now-famous Warsaw atelier.
Julia's Not Dead
The newest paprocki&brzozowksi collection is a testament to Mariusz and Marcin's love and passion for the classical past. For their SS '17 collection, the designers' decided to re-tell the tragic ending of 'Romeo & Juliet.' In their new ending, Juliet bids Romeo goodbye and returns to home with a will to live. The new line uses Juliet's triumphant return to society as an inspiration for dynamic punk-rock womenswear tempered with a subtle, Shakespearean romanticism. The popular collection was titled "Julia's Not Dead," using the Polish version of Juliet's name.
Marcin Paprocki and Mariusz Brzozowski have achieved a lot together and the team is still going strong. They're already preparing a new fall collection and gearing up for more exciting collaborations in the 2017 season. For paprocki&brzozowski, Julia's Not Dead is only the next scene in a play that's just beginning.