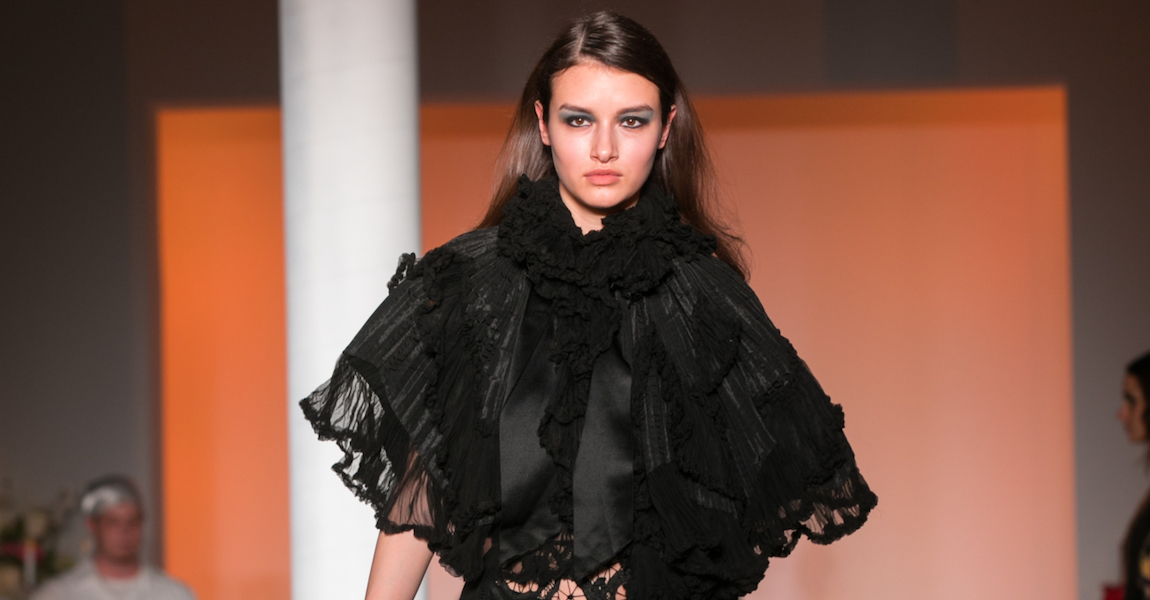 Go Behind the Scenes of Richard Magazine's NYFW Experience – Exclusive
New York Fashion Week is one of the most exciting times for NYC-based fashionistas and style gurus. But it is also an incredibly busy event that almost passes in a blur. Especially when you consider that hundreds of different designers are showcasing wildly different collections all across the city within the span of only a few hours – and packing as many guests as possible into runway spaces. To get you up to speed on the February 2018 adventures of the Richard Magazine staff, we are sharing an exclusive NYFW recap video.
Throughout the course of the Fall 2018 New York Fashion Week season, our editors, videographers, photographers, and stylists journeyed to a full schedule of shows: from Style Fashion Week to Nolcha Shows, from Mercedes-Benz Fashion Week to the latest showcase from People's Revolution, and more. The team even journeyed backstage to score beauty tips straight from makeup artists and hairstylists as they worked on the shows' models.
We were on a journey to see indie labels' NYFW debuts, and be dazzled by more established artists' latest crave-worthy collection drops. The team fell in love with Sherri Hill's new crop of sparkling prom dresses, and Gemma Hoi Studio's 1940s-inspired denim. When you watch our behind-the-scenes event footage, we bet that you will too!
To catch our NYFW recap for the Fall 2018 season, check out our exclusive video in the player below.
More New York Fashion Week news. Catch more exclusive runway show recaps. Subscribe to our YouTube channel for up-to-the-minute runway updates.