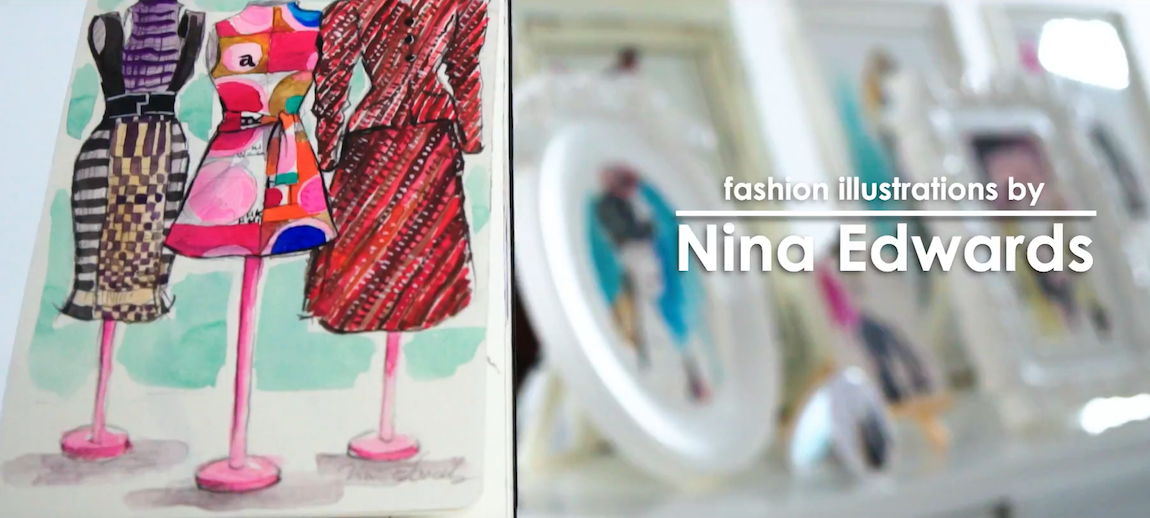 Watch Nina Edwards Create a Fashion Illustration Live – Exclusive Video
You may have caught our recent Up Close and Personal exclusive interview with New York-based fashion illustrator Nina Edwards. But have you ever wondered what really goes into crafting artists' creations? When the artist and Pratt Institute educator stopped by the Richard Magazine studios, we asked her to show us her painting process. The results? A live sketch and style drawing demo that made our jaws drop.
Ms. Edwards' technique involves sketching a runway style with the help of her iPad for reference. Then, she uses a stunning tray of watercolors to fill in her design. To give her creations some extra personal flair, the Taiwanese-born artist works in some dramatic blank ink – which she tells us is a tribute to her own Asian heritage.
Whether she's creating portraits ready to be framed and displayed or turning her graphic designs into chic accessories like tote bags and compact mirrors, all of her works certainly make an impact.
To watch some Nina Edwards illustrations come to life, check out her special live sketch video created exclusively for Richard Magazine below.
Be sure to catch our interview with the artist. Keep up with the latest art industry news. To see more Nina Edwards illustrations, visit her Metropolitan Miss website.