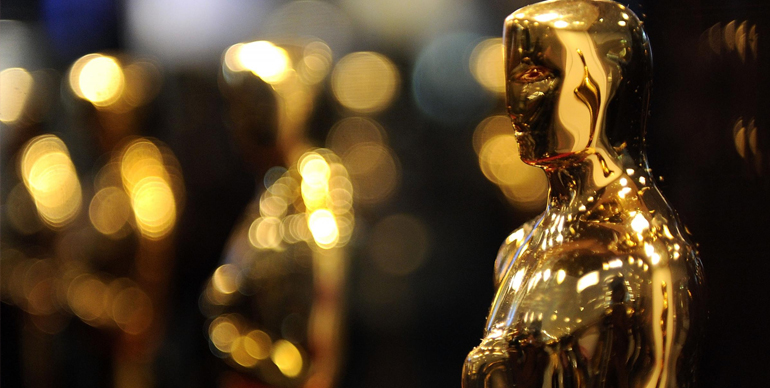 The Runway Legacy of Naomi Campbell
Any day is a good day to remember the iconic fashion prowess of Naomi Campbell. Originally an aspiring ballet dancer, she slipped into fashion after being discovered in Covent Garden while in theater school. She was literally approached by the famed Beth Boldt while window-shopping. Seems casting agents for the runway have no qualms about pursuing their favorite candidates. That chance encounter led to Campbell's debut on the cover of Elle shortly before her 16th birthday. The rest, as they say, is history. Naomi Campbell fashion is a mixture of many things. It blends haute couture with streetwear-inspired ensembles borrowed from when Campbell ventured into R&B as a singer and Hollywood as an actress. Tireless and in high demand, she was one of only six models in the late 1980s and 1990s to be officially declared a supermodel by the fashion industry. Clearly, she's a woman you can take inspiration from.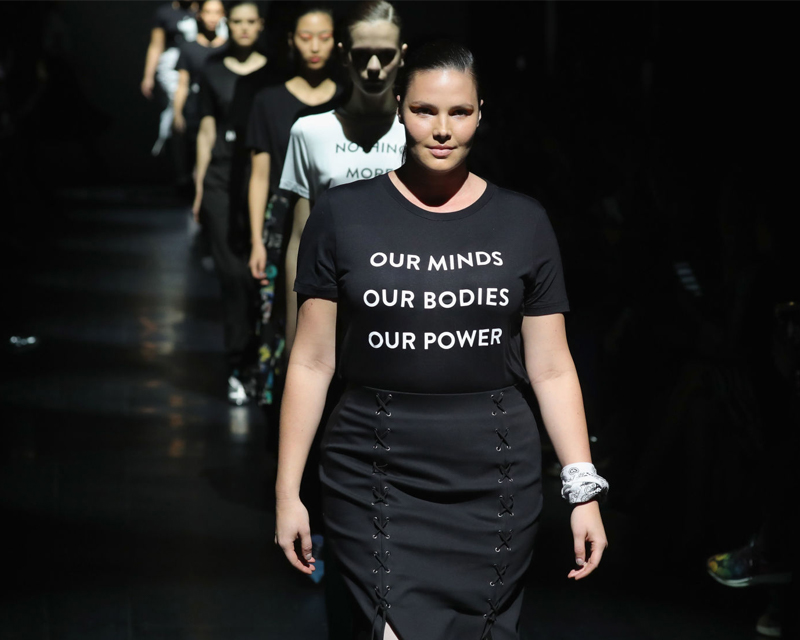 A DEBUT TO REMEMBER
It all started for Naomi Campbell in 1988. After fashion shoots and ad campaigns, the runway was finally hers. She strutted down the catwalk in this navy suit and matching hat from powerhouse Yves Saint Laurent to thunderous acclaim. Shoulder pads aside, you could still get away with this coat today.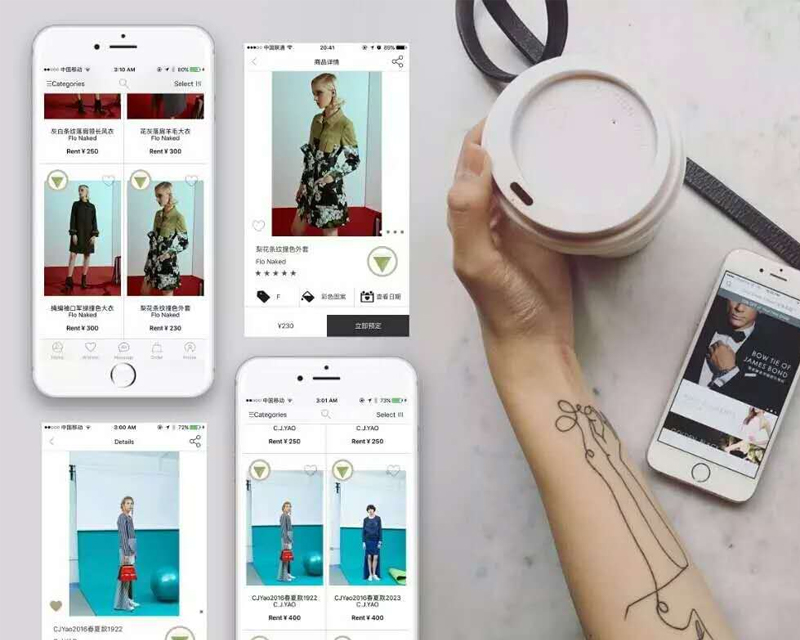 THE CHANEL BIKINI
Boasting mermaid hair decades before it was a thing, Campbell's confidence paired with this Chanel bikini is appropriately iconic. She managed to outshine the entire runway in Paris that fall, aqua locks and towel-dress flying. It still stands as one of the finest modeling jobs for a bikini in fashion history.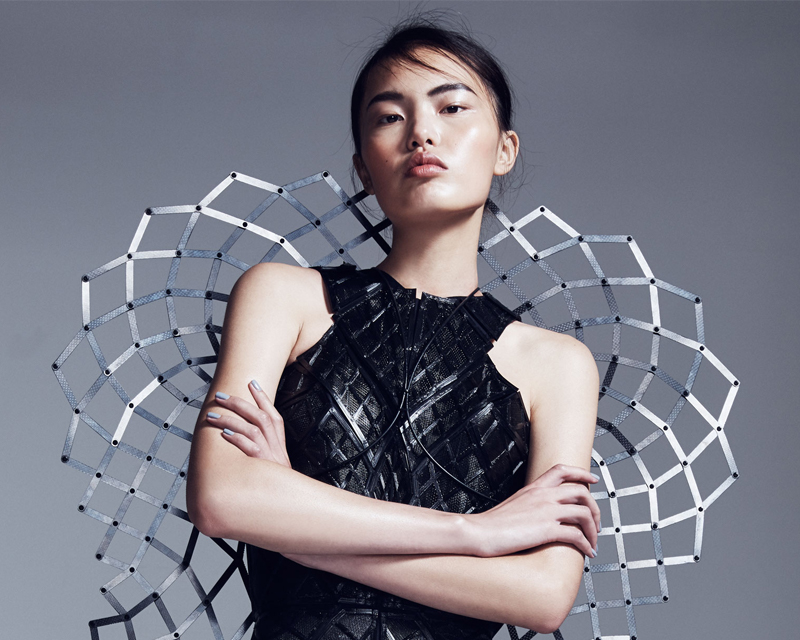 THE HOOP SKIRT
Neo-classic designers have some pretty wacky ideas up their sleeves. That was the case in 1994 when Chantal Thomass had Naomi Campbell decked out in a transparent hoop dress and lacy black lingerie. Despite the slightly odd get-up, the unconventional combination couldn't stop Campbell's star power from shining through.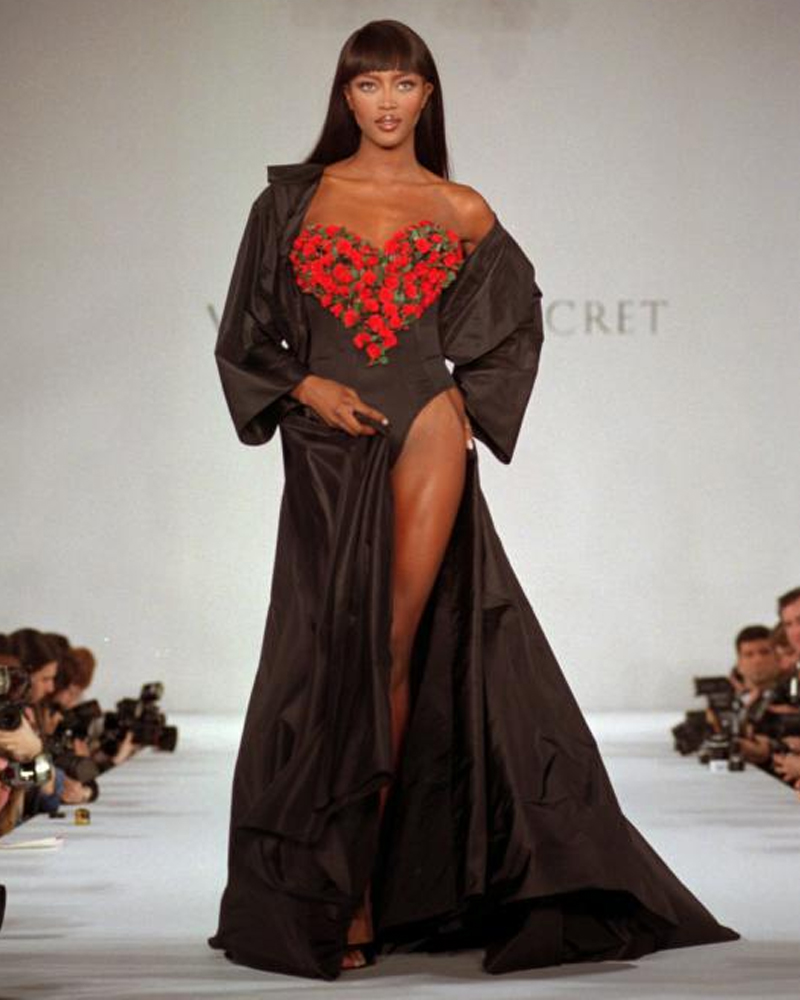 AN ORIGINAL SECRET ANGEL
A heart-shaped bra covered in tiny roses was Campbell's costume at one of Victoria's Secret's first runway shows back in 1996. Draped with a sweeping black cape to finish off the look, this was siren sex appeal to the core. Count on Naomi to bring the heat during a steamy label debut.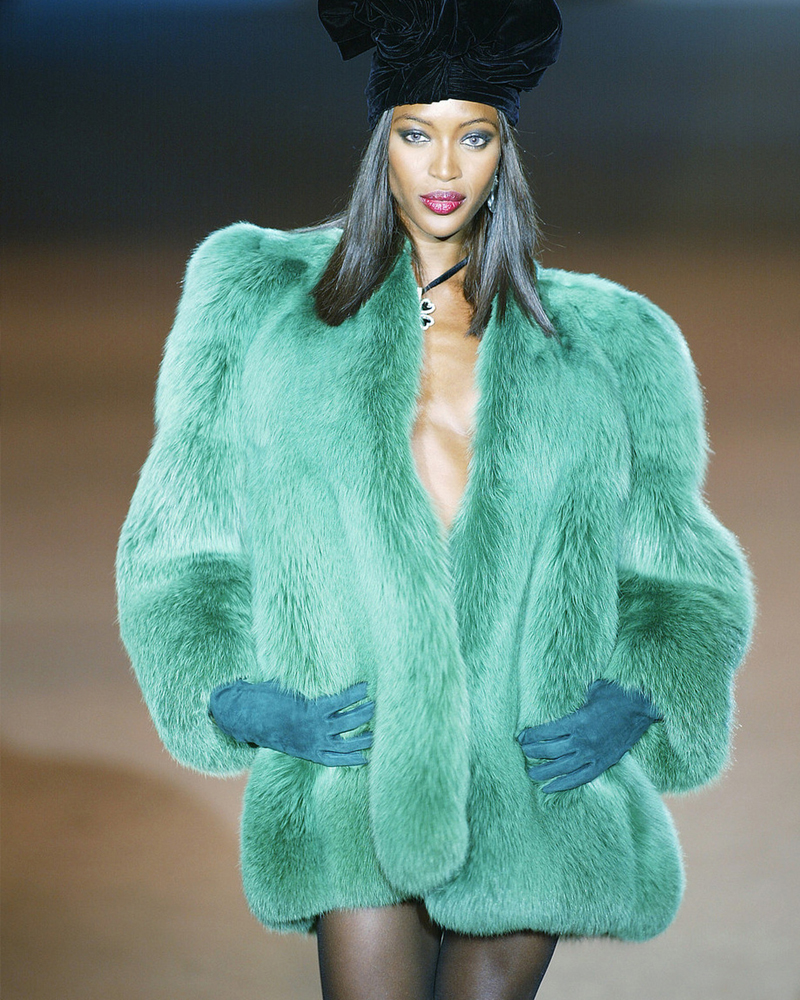 NOTHING BUT FUR
Back on the Yves Saint Laurent runway for third in 2002, Campbell went for something a little more risqué. The outfit was suede gloves, a towering velvet hat, and one emerald green fur. Only an expert could pull this look off. Naomi turned heads with flying colors that night.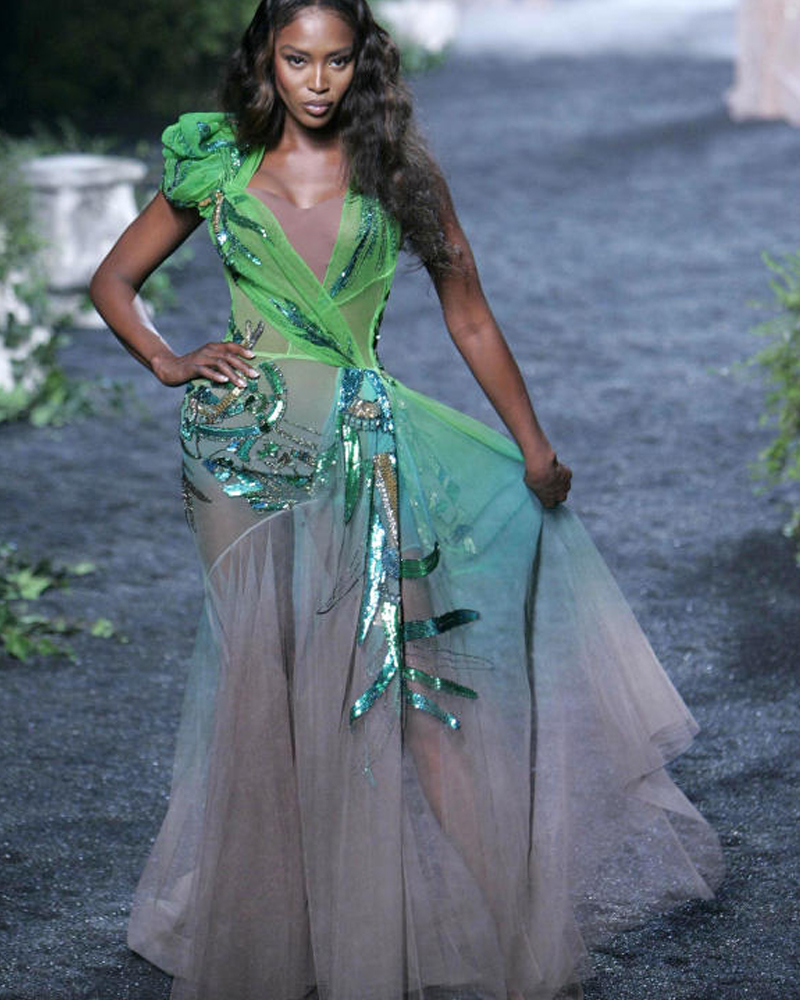 FORESTY JOHN GALLIANO
Back in Paris for more fun in 2005, Campbell opted for less skin and more fantasy when she took part in Galliano's legendary Dior show. She was a stunner in this layered tulle creation. With splashes of forest green and shimmering appliqué brightening up the sides, it was a summer look few designers have been able to match.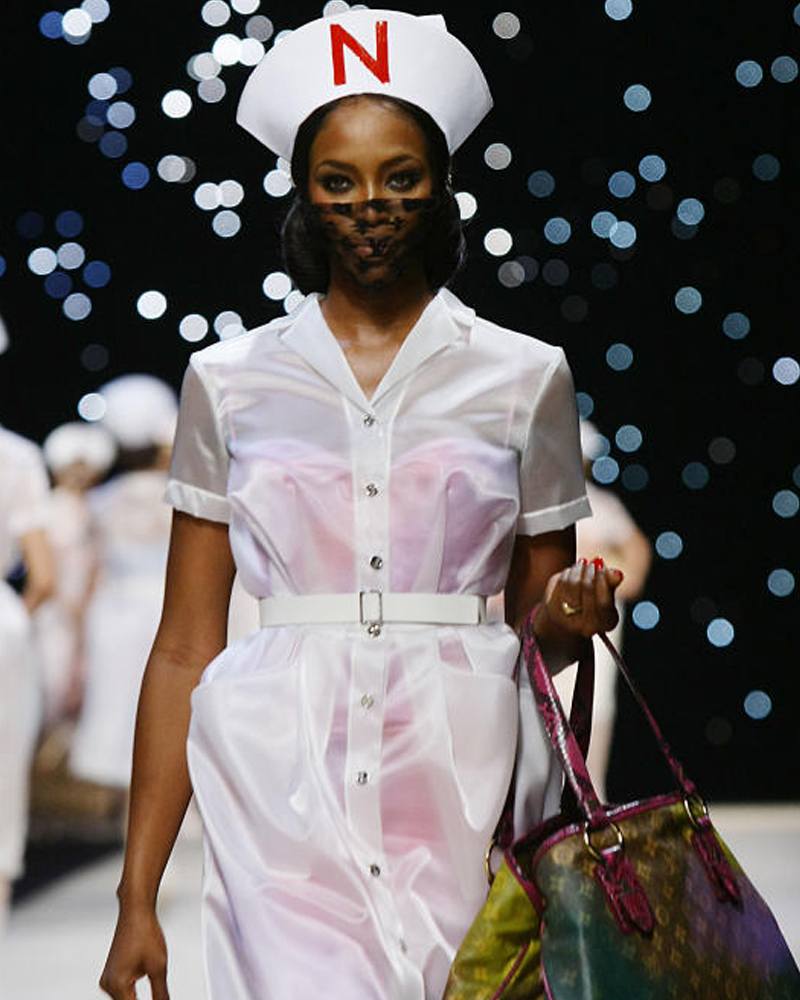 HOT NURSE CHIC
Medical-inspired attire is not normal runway fare, but of course, Campbell made this unusual look seem glamorous despite its reputation. In a stylishly translucent dress from Louis Vuitton, she showcased both this massive patterned bag and one of mainstream fashion's first see-through outfits.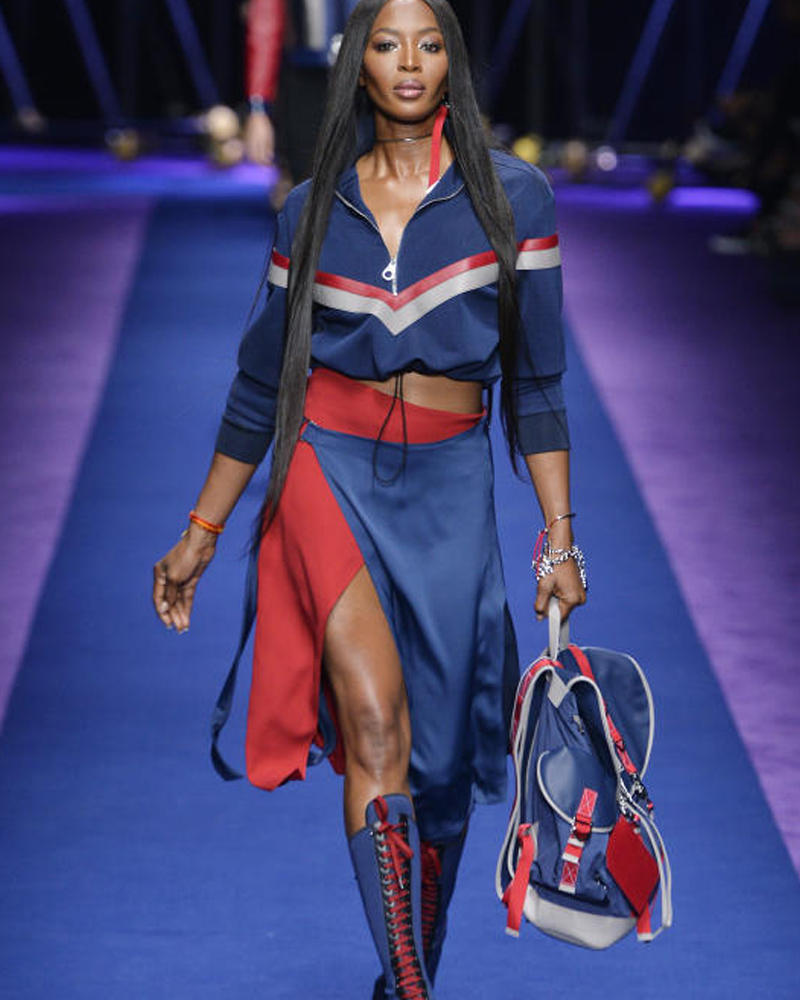 RED, WHITE, AND BLUE
It may be 2017, but Campbell is far from finished with her fashion career. Just this past fall she was strutting her stuff on the Versace runway in patriotic red, white, and blue. Whatever trends may come, athleisure or otherwise, you can count on Naomi to be in the thick of it.
Naomi Campbell's legacy is one of an eclectic model who isn't afraid to go wherever her passions take her. She's dabbled in singing, acting, and charity work all while maintaining a reputation as one of the finest models of the 80s and 90s. With outfits from the end of the 20th-century taking over vintage fashion, you should definitely be looking to her for guidance.