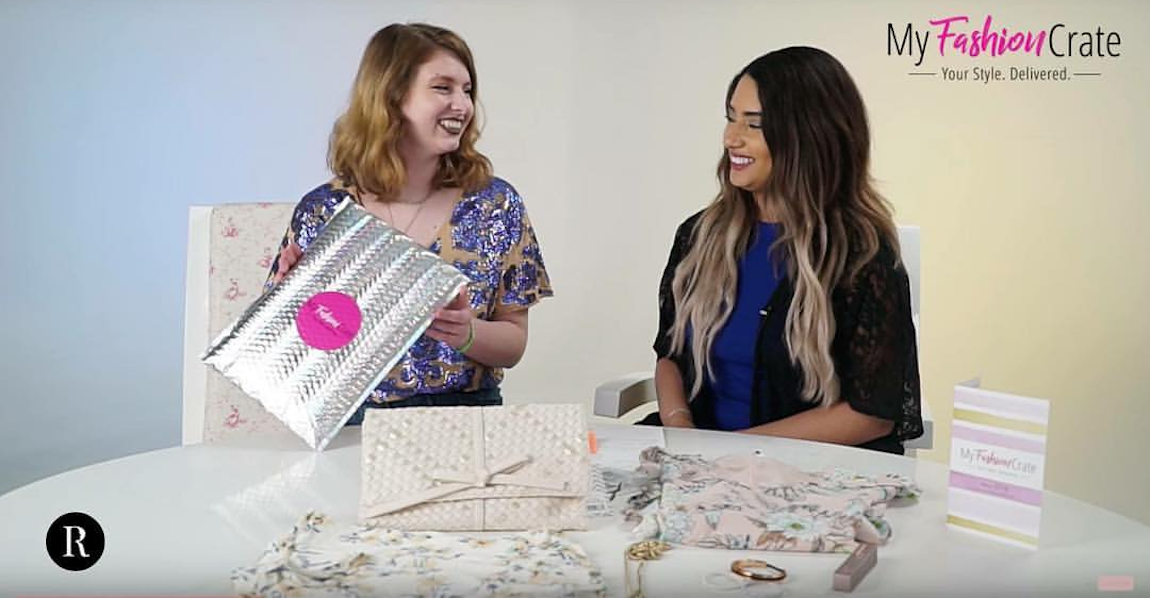 Richard Magazine Live Episode 3: My Fashion Crate Subscription Unboxing
They say give a girl the right shoes and she can conquer the world, but what happens when you give her a My Fashion Crate subscription box? She becomes powerful enough to conquer the universe right? Or at least that's how we feel. This monthly box of treats doesn't just give the right shoes, but it sets you up with the right wardrobe from head to toe. Here at Richard Magazine we had the opportunity to unbox one of our very own Spring essentials curated box, and we featured the product on the latest episode of our new YouTube segment, Richard Magazine Live.
Our Spring 2018 May box was full of wonderful surprises that included a floral blush ruffled sleeve top, floral high waisted drawstring shorts, a gold black and blue reversible tassel necklace, three hair ties, a hair tie convertible cuff bracelet, a leather woven clutch, a neutral colored shadow stick, coupons, and gift cards.
We know what you're thinking… that's a whole lot of goodies, but how much would this cost? Well luckily for you, there are two options for the subscription box. You can get the Premium box for $49.95 a month or the Essential box for only $35.00. Each box has values of over $300 and you're only paying a fraction of it to keep it all. It's practically like sending yourself gifts each month, and who doesn't love that?!
Even if you're not much of a shopper and don't feel the need to have a box every month, you can skip a shipment at any time. Or you could even gift this box to a friend or family member who has a birthday, graduation, or other milestone event coming up. We all have those months where there's a million parties happening at once and what better way to gift give than with something you already have, no more putting a dent to your wallet. Don't worry: it'll be our little secret.
Unlike most subscription boxes, My Fashion Crate doesn't just give you random products to try, but instead builds you an outfit that are interchangeable in so many ways. The pieces can pair perfectly with basics we already own to create our own stylish trendy looks. What we really enjoyed about this box was that aside from all the great pieces they sent over, there was still smaller surprises like coupons and gift cards. We received a $25 off coupon for one of the brands, a 50% promo code for family and friends, and a $30 dollar gift card for another piece of jewelry. We really appreciate the little things in this box, and it certainly stands out to us.
Make sure to stay tuned every Friday for our exclusive Richard Magazine Live segment, where Kristine and Crystal will host reviews, interviews, special guests, and so much more!
Plus, if you're interested in entering our giveaway to win this entire My Fashion Crate box of goodies, be sure to comment on our YouTube video or our Instagram post below.