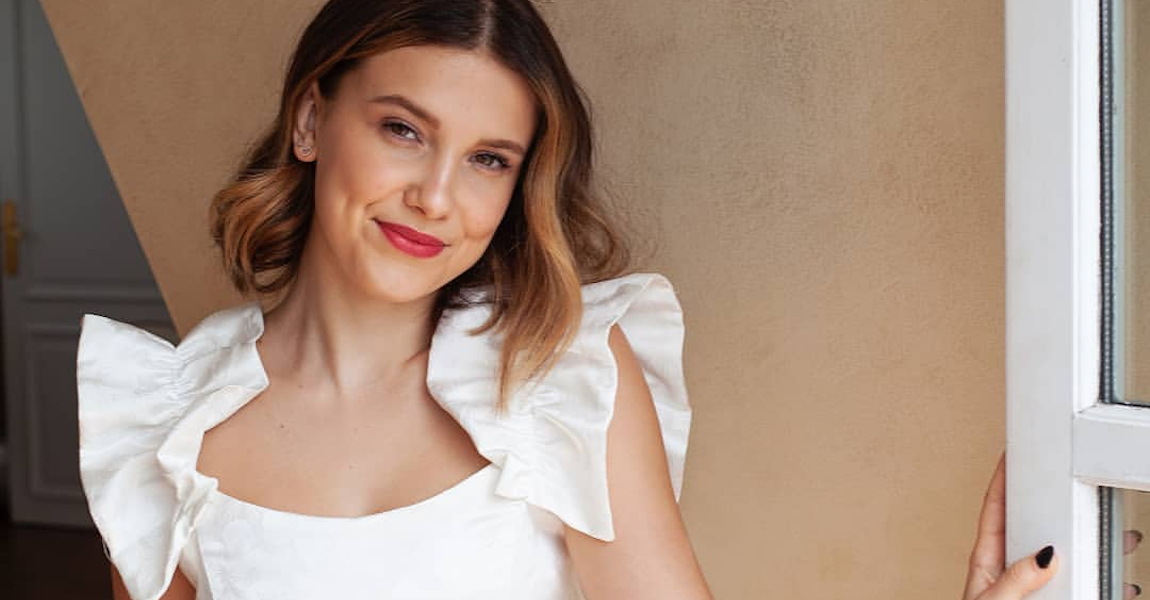 Millie Bobby Brown Is Developing Her Own Beauty Brand
Actress Millie Bobby Brown has established herself as a rising style star with a standout fashion sense and eye for great makeup. Now, the 15-year-old Stranger Things actress is gearing up to launch her very own beauty line, called Florence by Mills. The collection will feature natural makeup products and soothing skincare essentials, like moisturizer, facial cleanser, light skin tint, eye balm, face mist, glow lip oil, face mist, concealer, and more.
All of the products in this line are vegan, cruelty-free, paraben-free, dermatologist-tested, sulfate-free, and great for all skin types, making the label a solid choice for teens and young adults.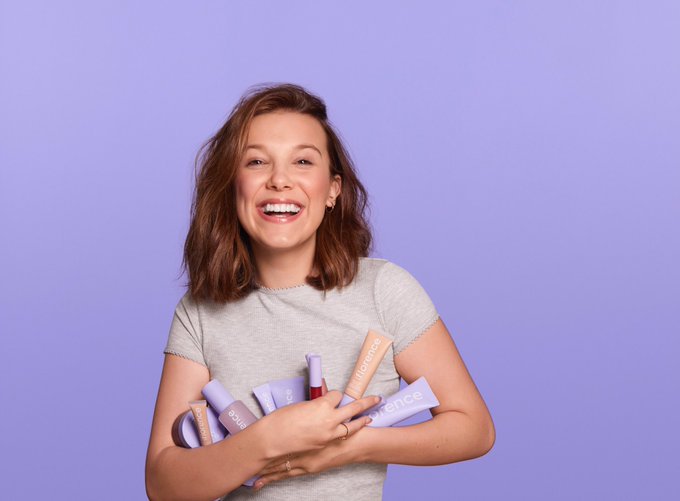 While her beauty line is aimed at Gen Z audiences, she roots her inspiration in the generations that raised her. That's where the name "Florence" comes from: the actress used her grandma's first name for the company.
"I felt like a brand about individuality and bravery and being truthful should be named after somebody who was all of those things," Millie told WWD about her name choice.
Growing up in the entertainment industry,
"I've been in a makeup chair since I was 10, 11 years old, and I have really been introduced to all types of products," she shared with the publication. "I've had special effects on my face, blood, all different types of foundation… I wanted to come into the space because there was a gap in the market for young people."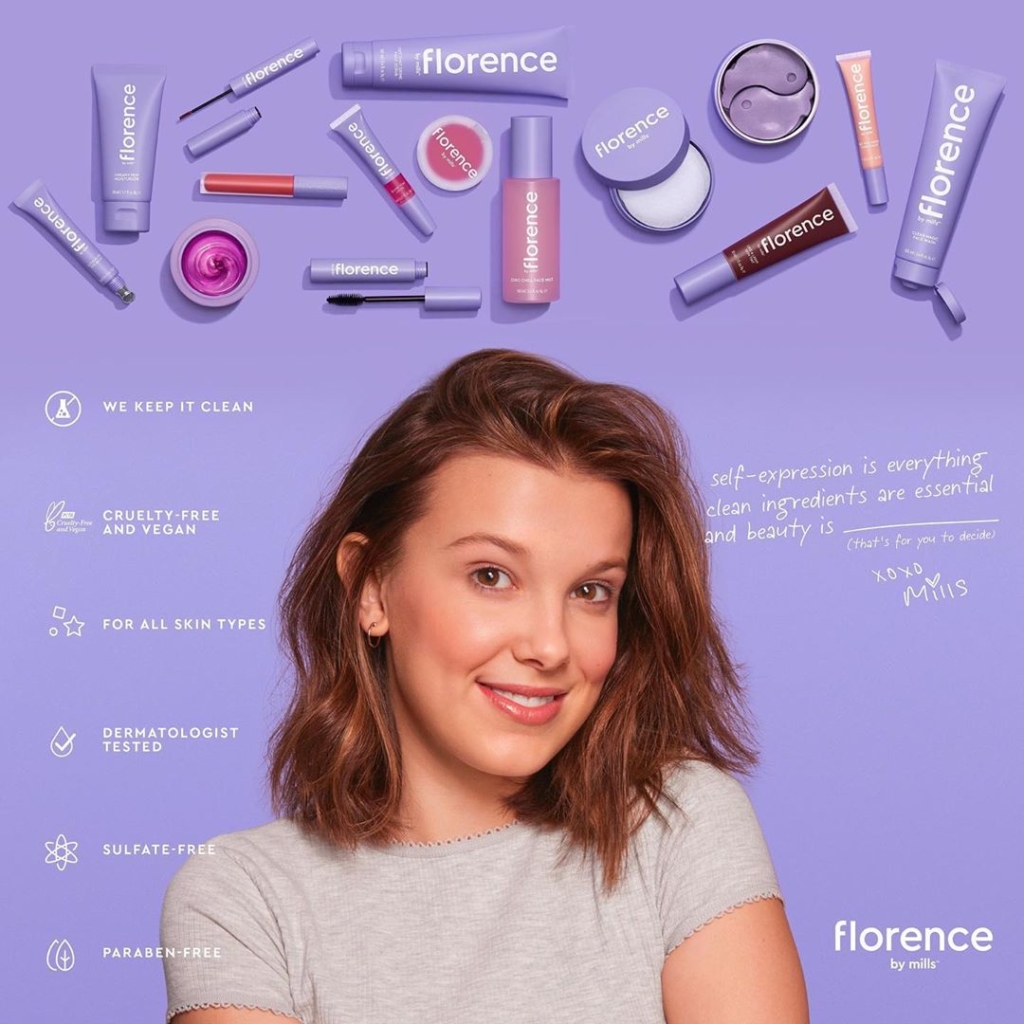 Each of the products in the debut collection will cost about $10 to $34 per piece, which is a relatively affordable price range. Florence by Mills products will reportedly be sold online through the brand's own website, along with Ulta and Boots store locations.
Stay tuned for more on the August 26 launch of Millie Bobby Brown's beauty line, Florence by Mills.
More celebrity beauty news. More new cosmetics collections to look out for. All images via Millie Bobby Brown', Florence by Mills Instagram