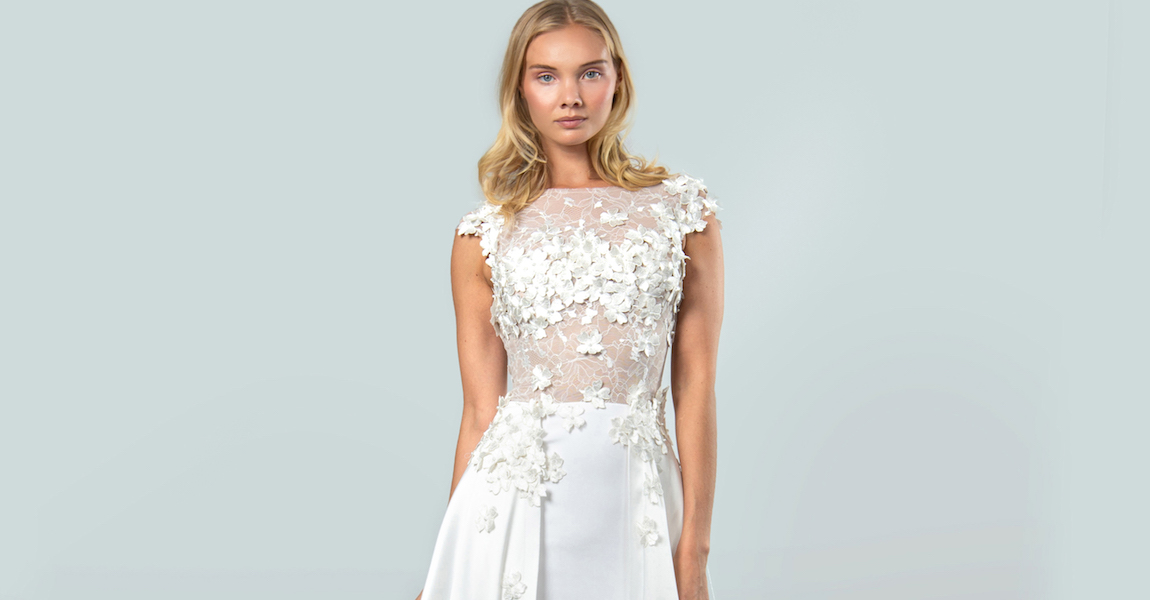 Mark Zunino Presents 2020 Couture Collection at New York Bridal Fashion Week
The Mark Zunino Bridal 2020 couture collection made its grand debut during the New York Bridal Fashion Week market this October season. The designer is known for his sexy silhouettes and opulent, red carpet-inspired aesthetic, elements which were on full display during this dreamy showcase.
Each of the glorious gowns in this presentation draws inspiration from the designer's recent travels to the Greek island of Santorini. Intricate layered lace, floral appliqués, lovely silk organza, soft colors, and pastel printed laser cut lace were standout features of the couture range.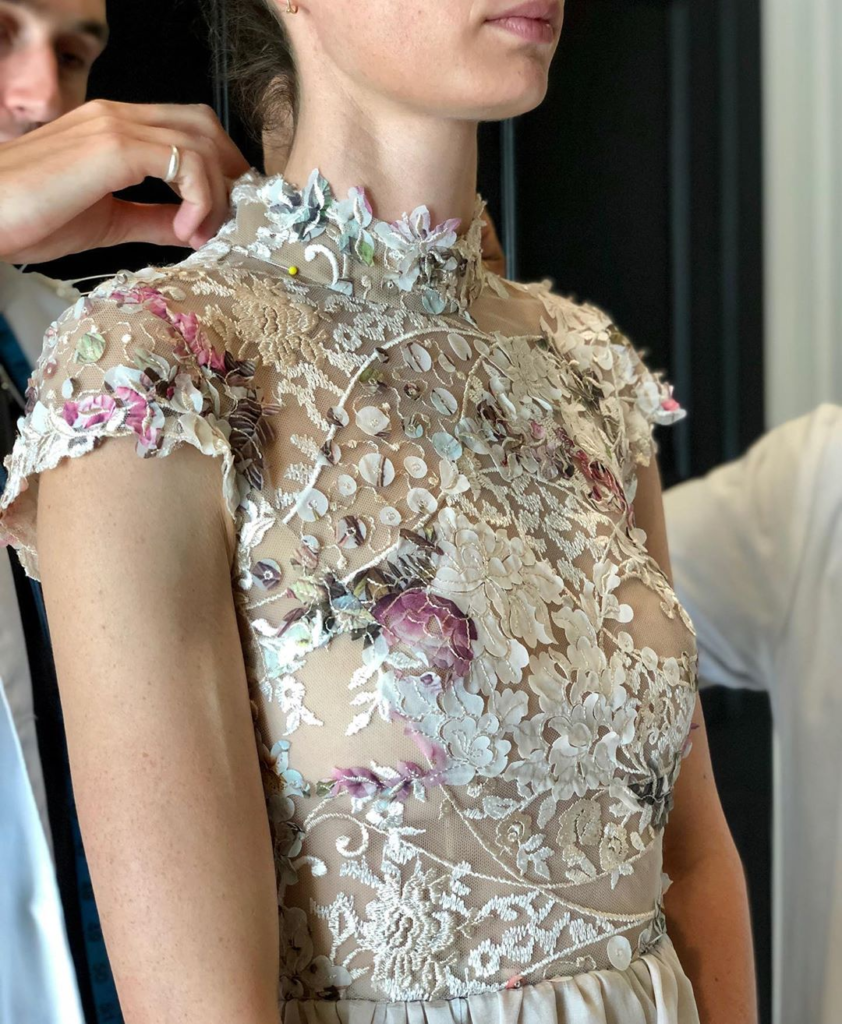 "Zunino was left awestruck by the sunsets each evening, and his experience ultimately served as the vision for the new collection," the brand shared in a press release. "Similar to the way the Grecian sunsets illuminated the white washed villas nested on the hillside, and the glowing effect of soft pastels radiating from the cascading bougainvillea, the collection serves a visual representation of the soft colors he witnessed in those peaceful moments of pure bliss – the same emotion all brides dream of for their wedding day when walking down the aisle wearing the gown of their dreams."
Click through the gallery below to view lookbook styles from the Mark Zunino Bridal 2020 collection presented during New York Bridal Fashion Week.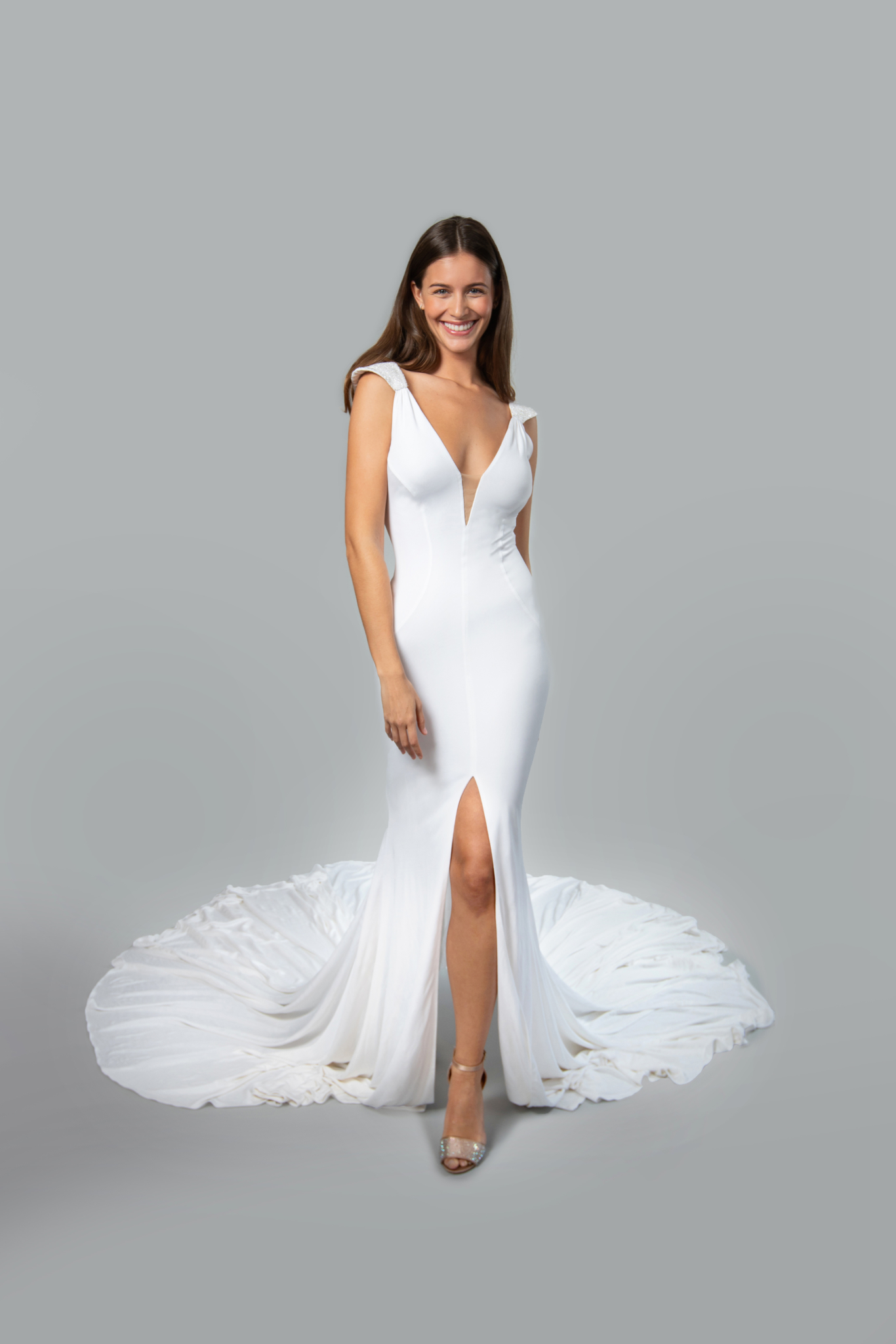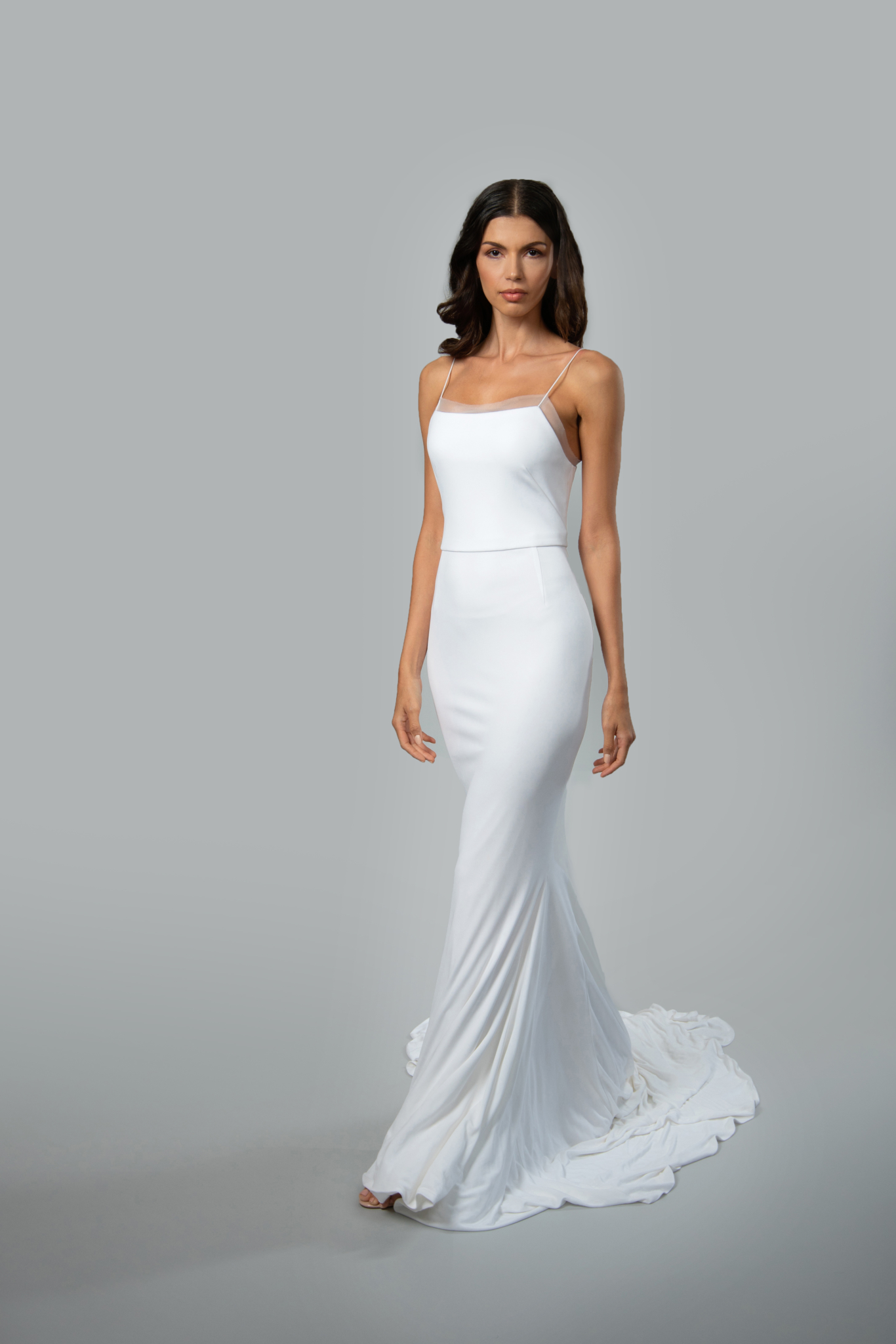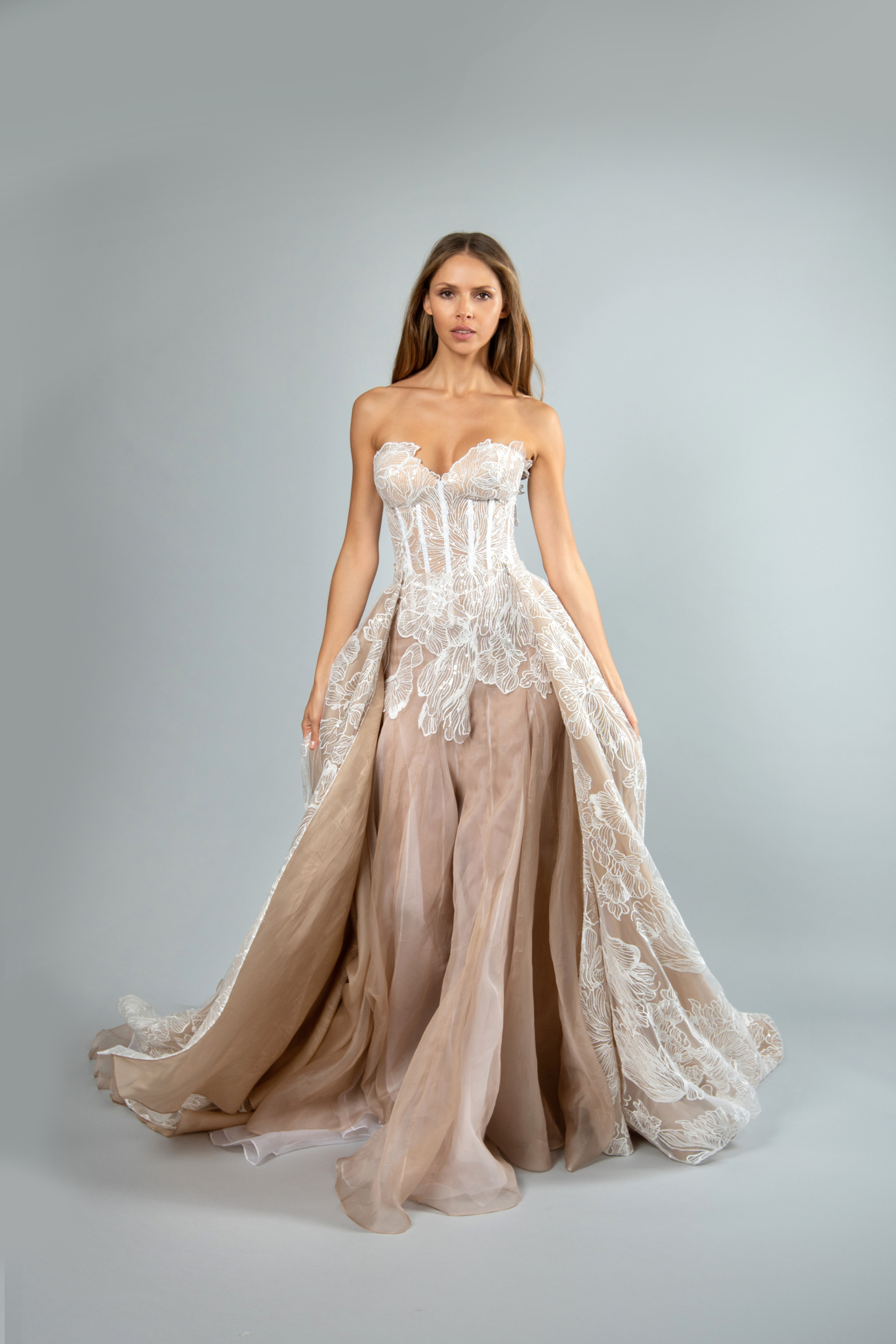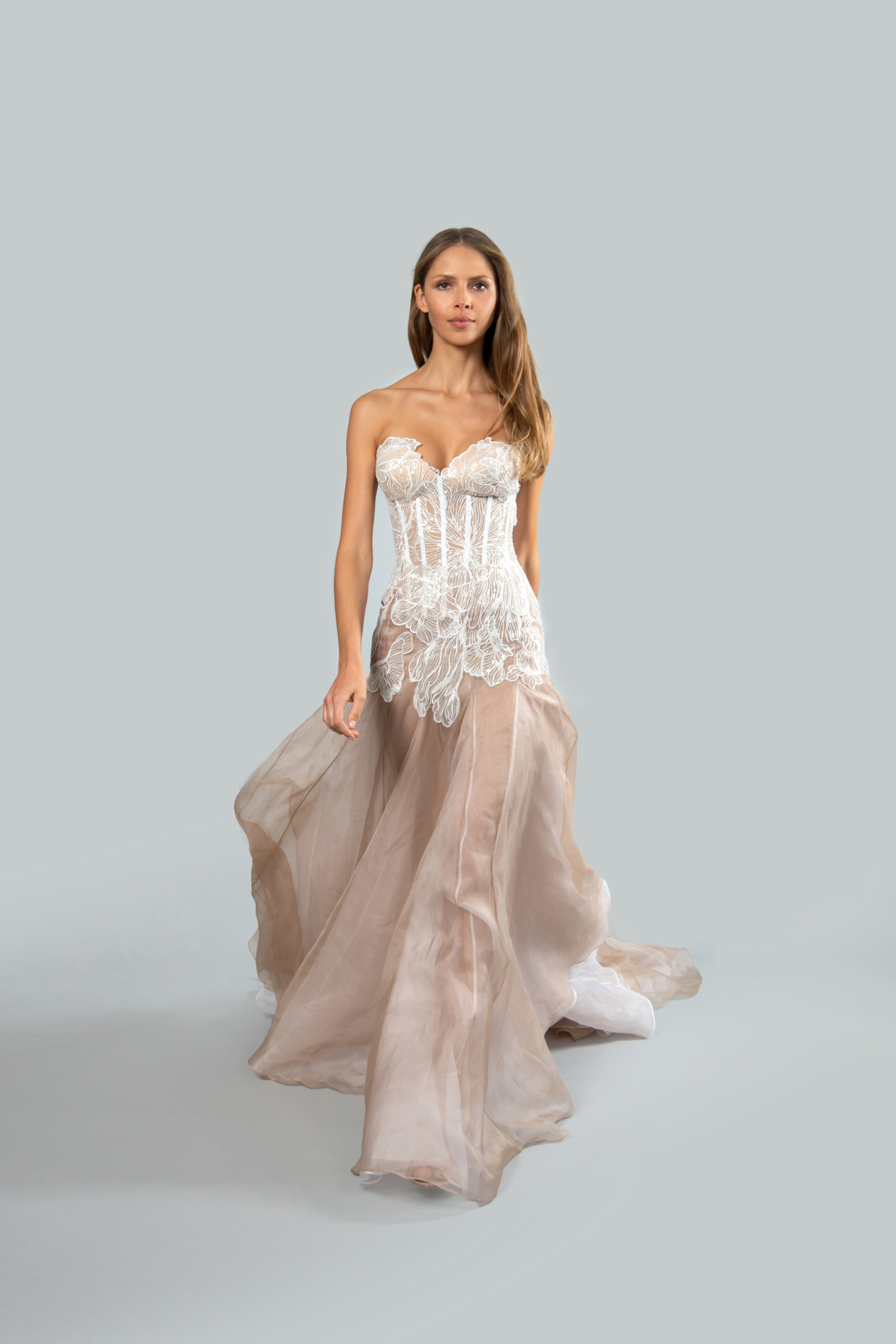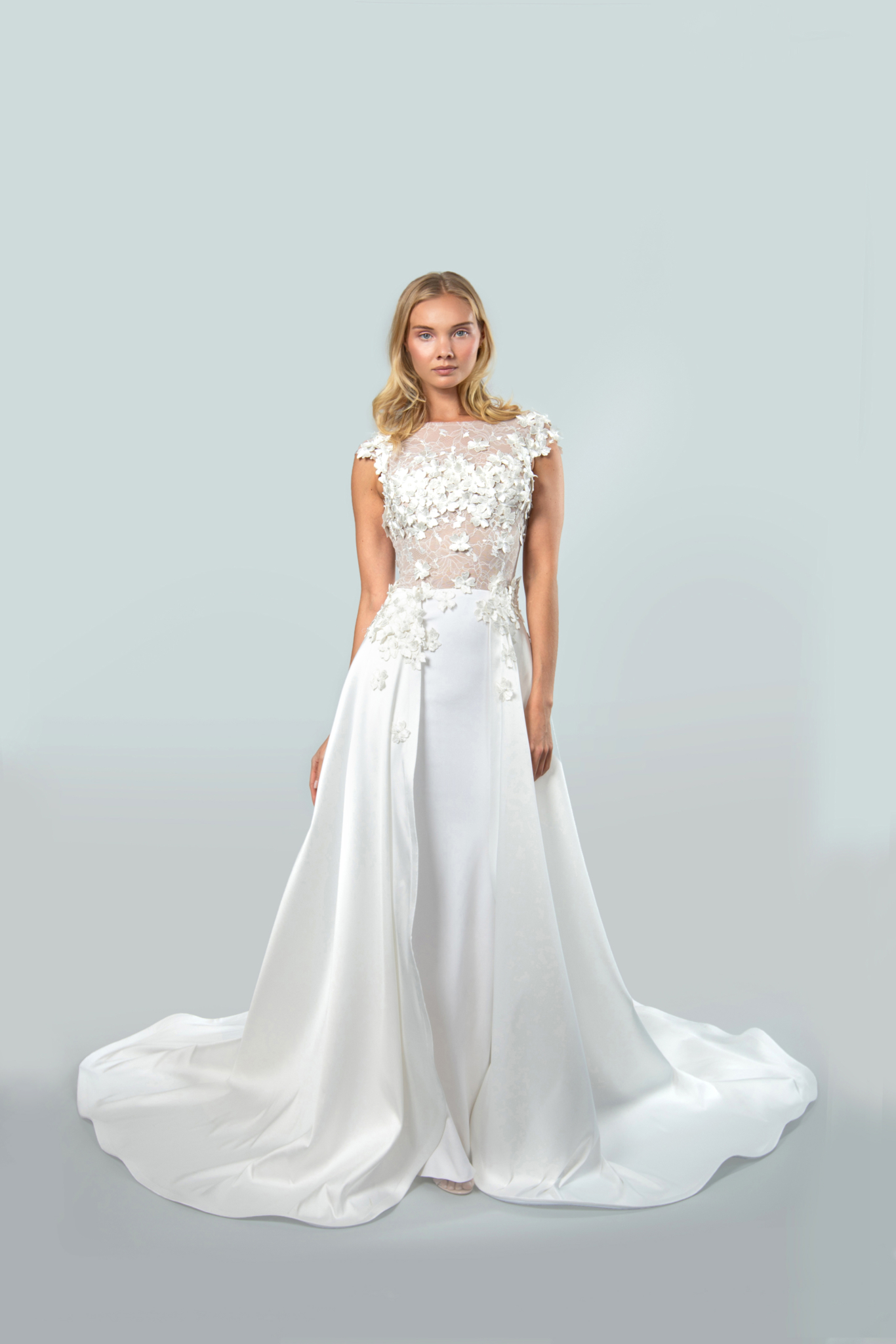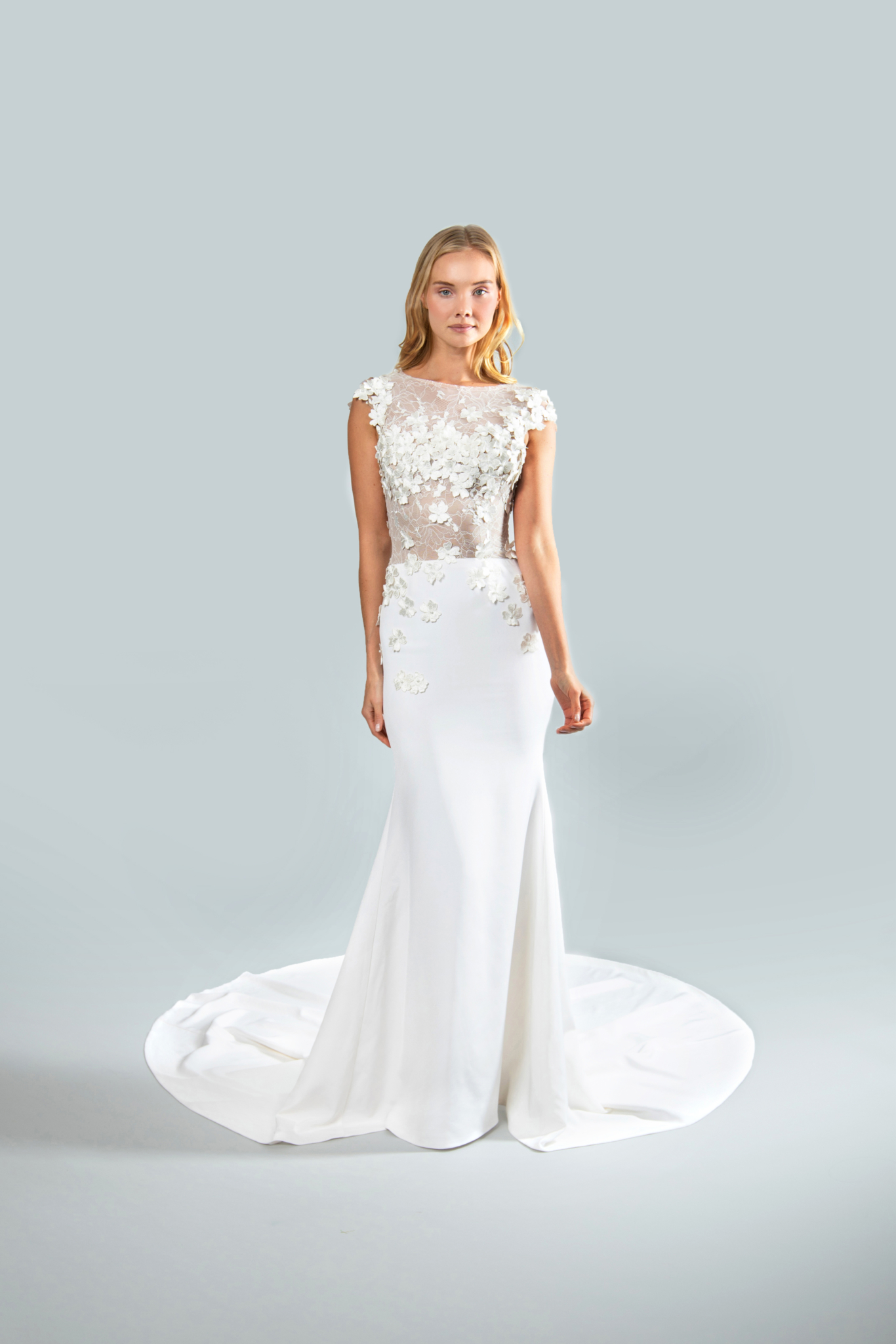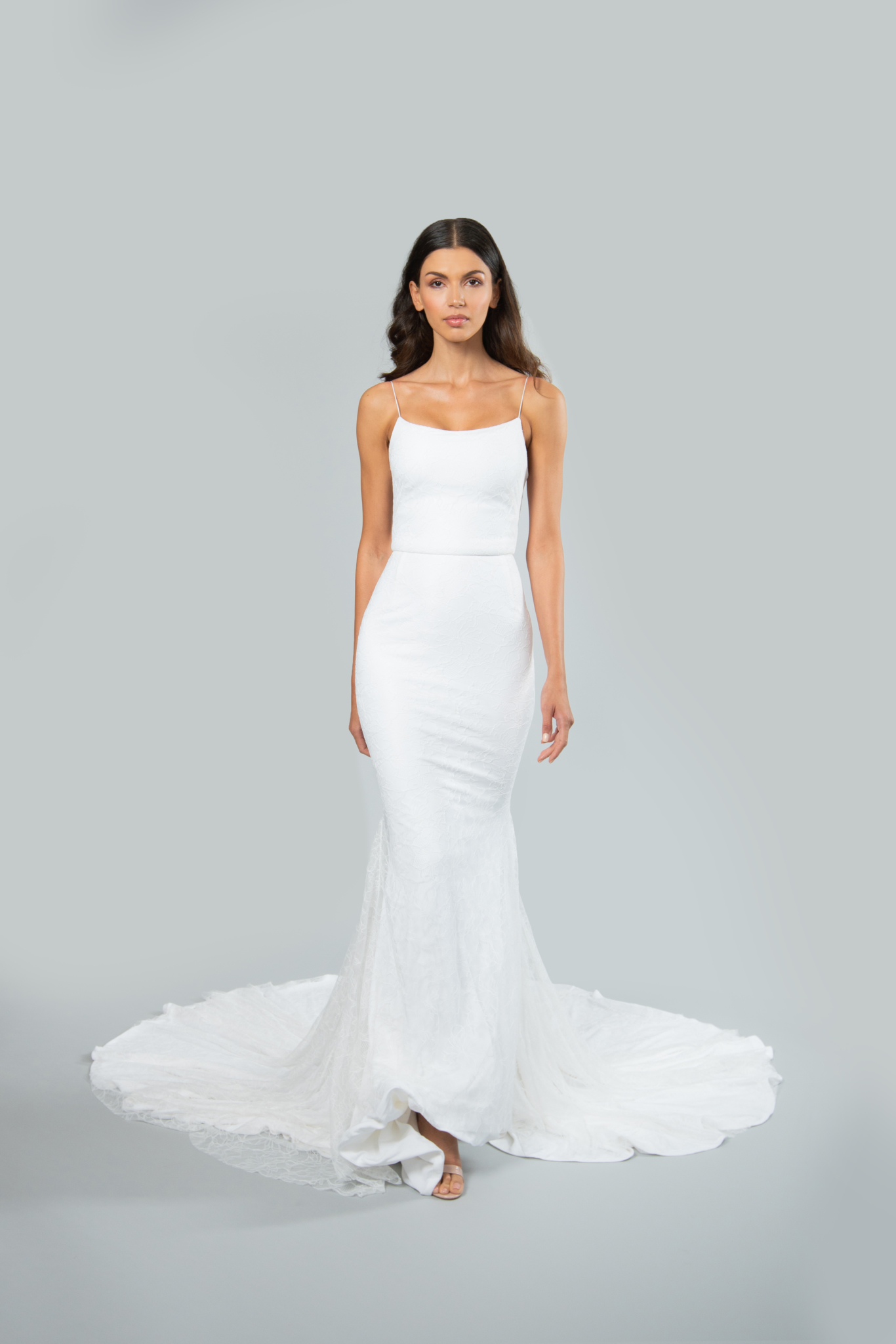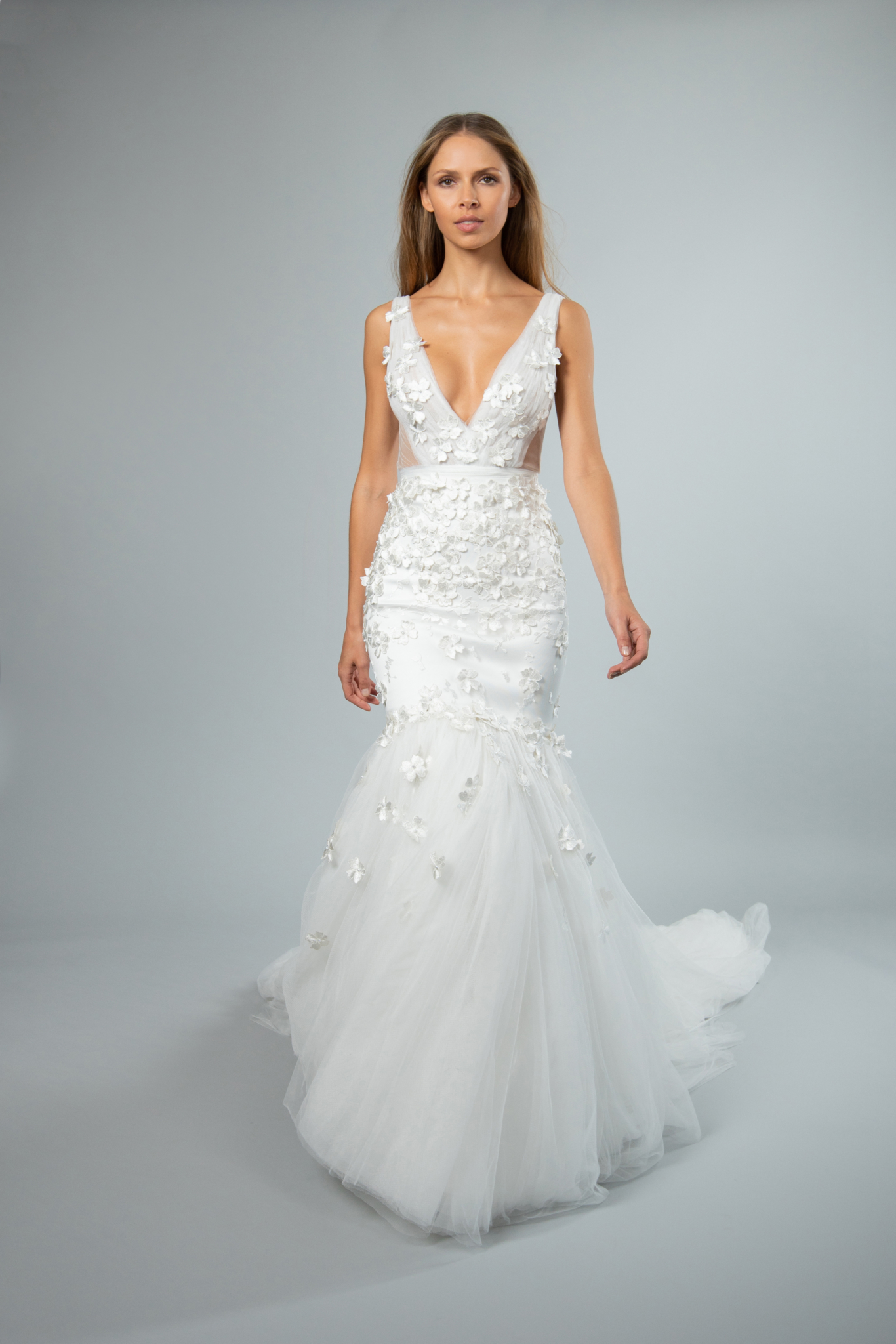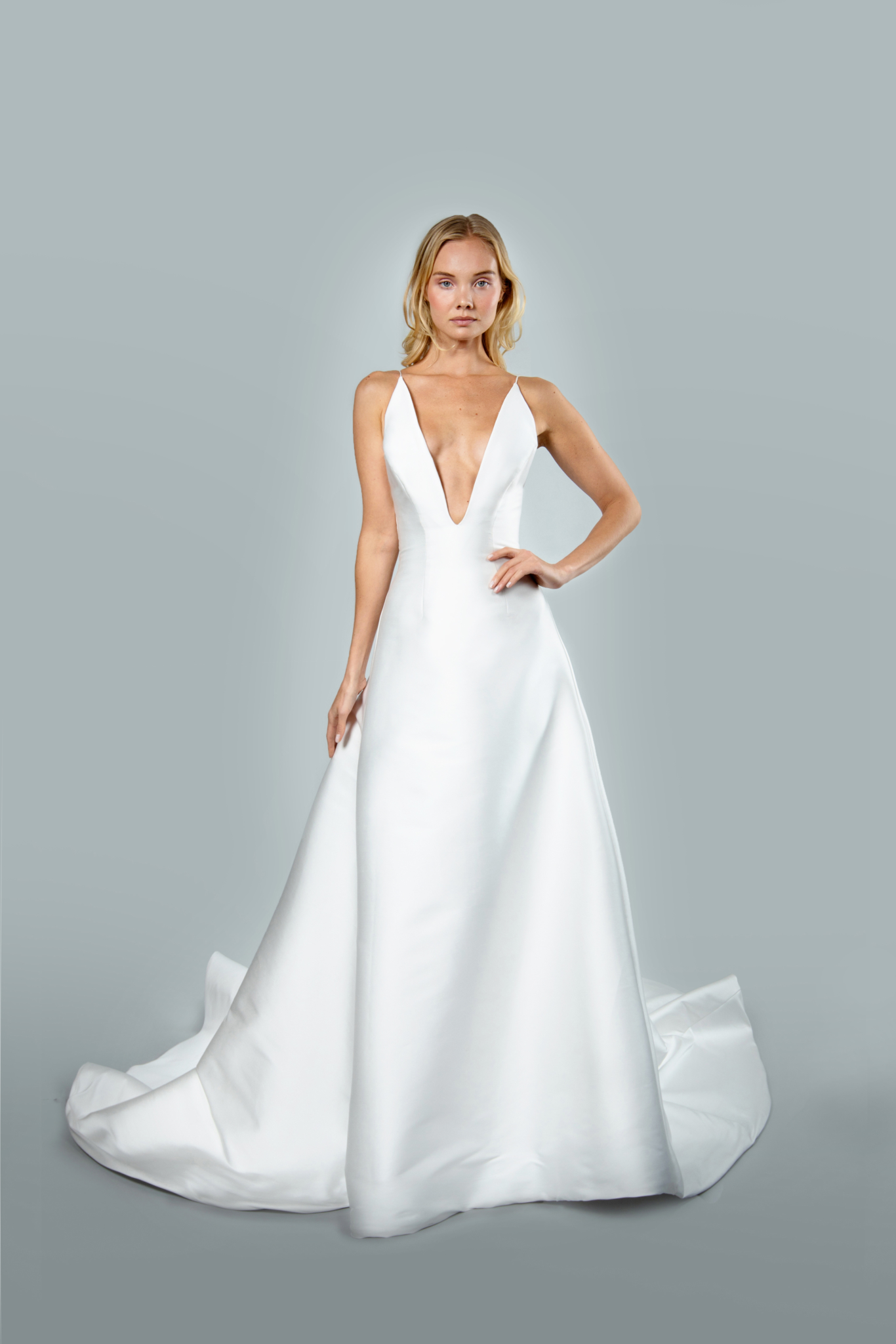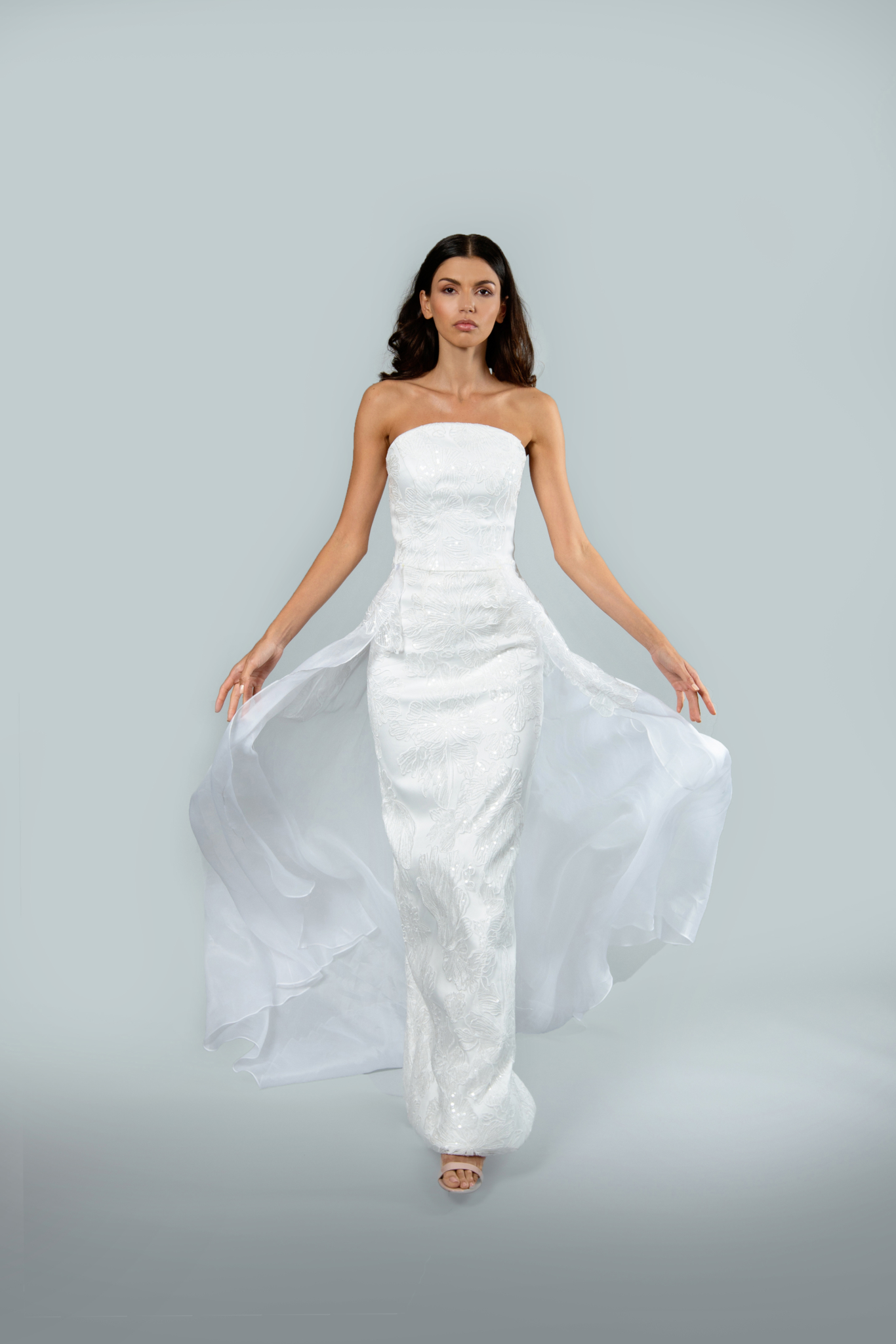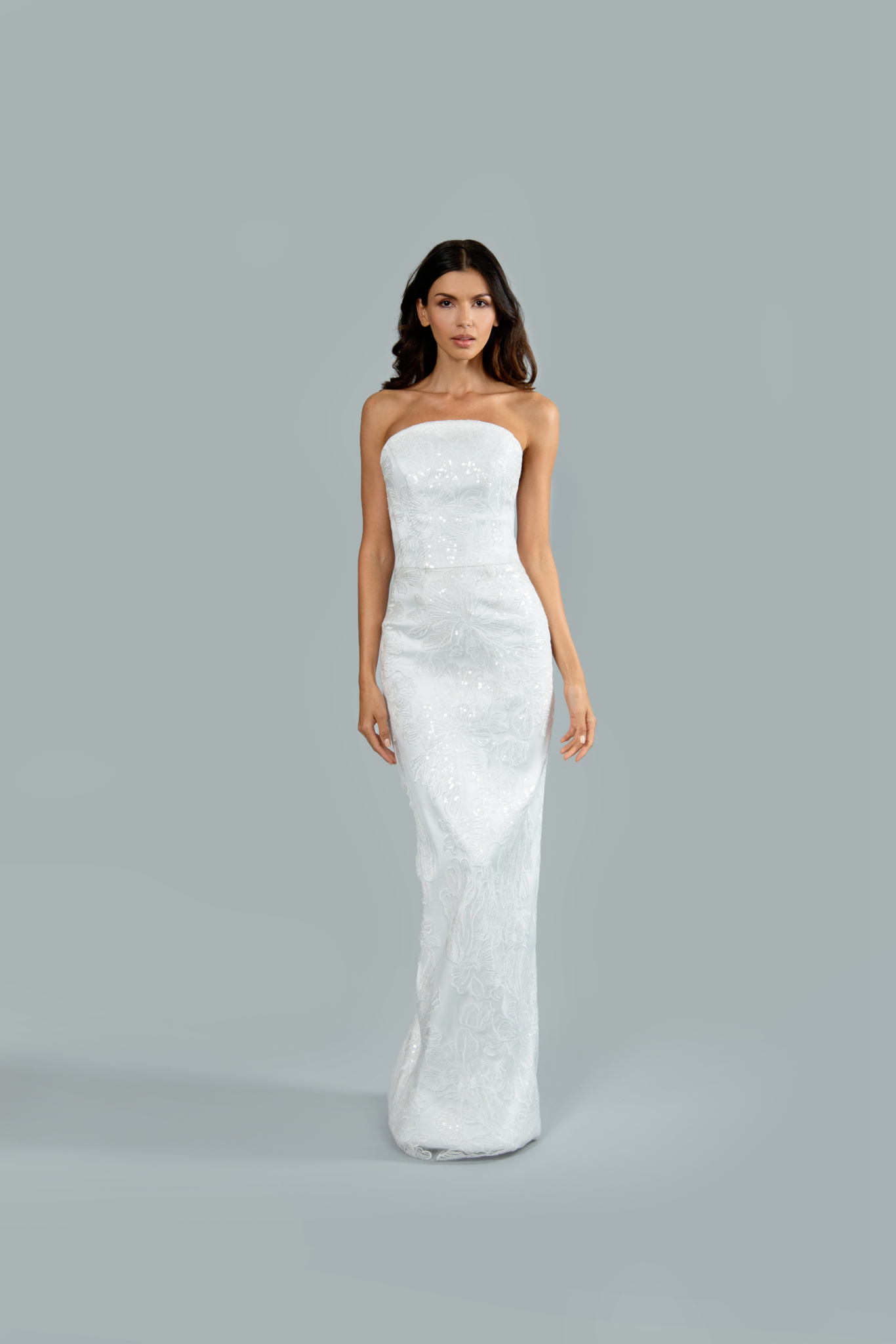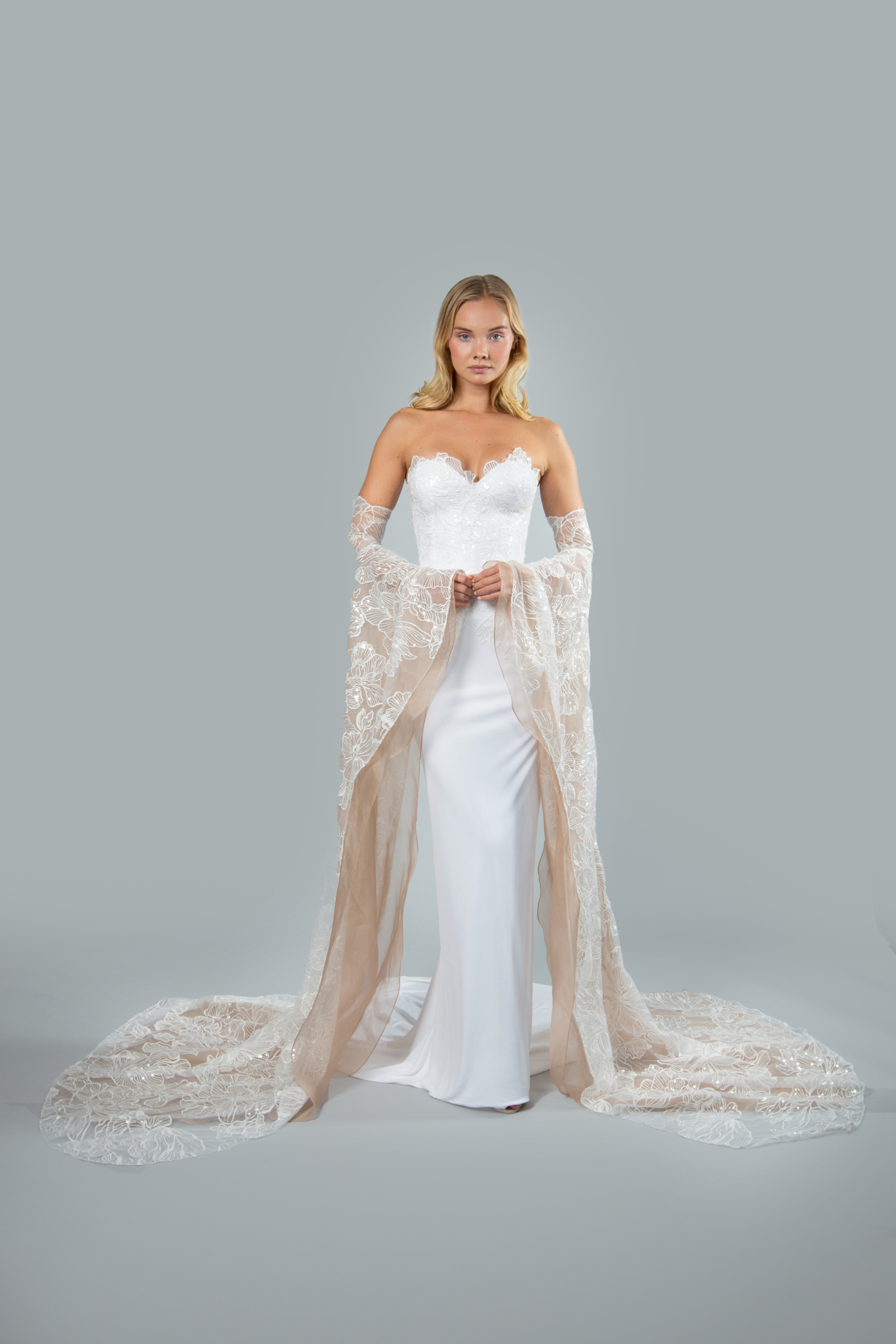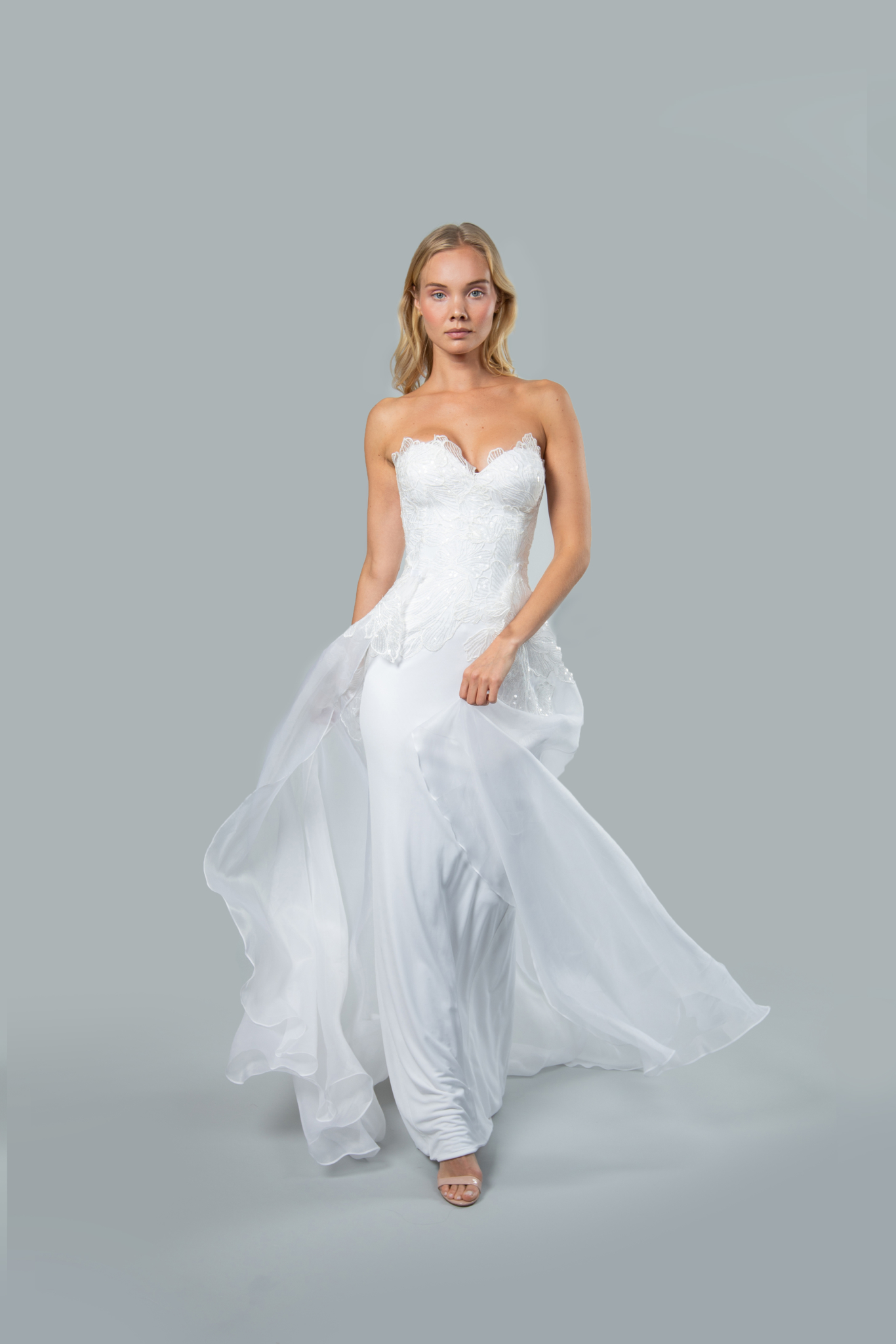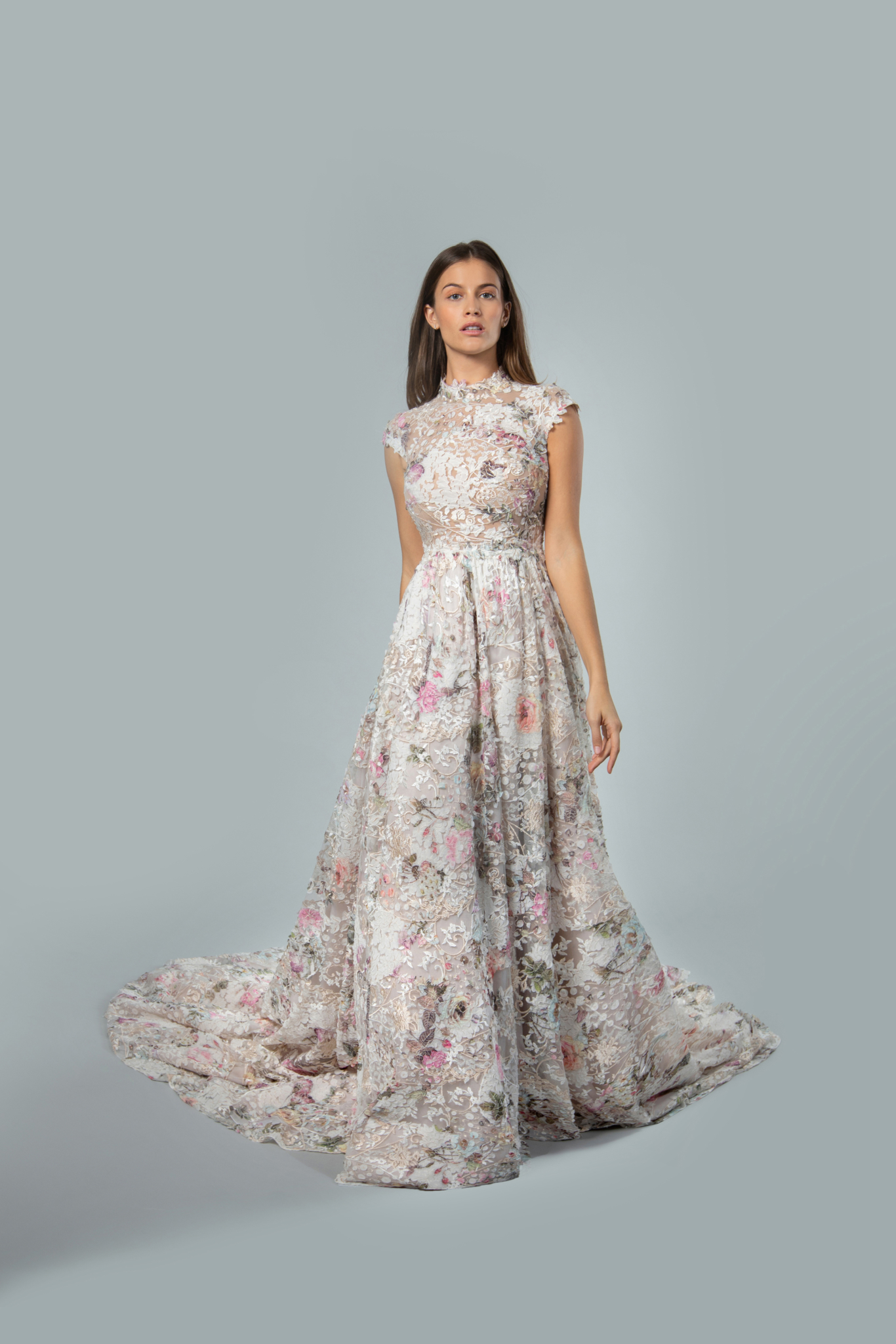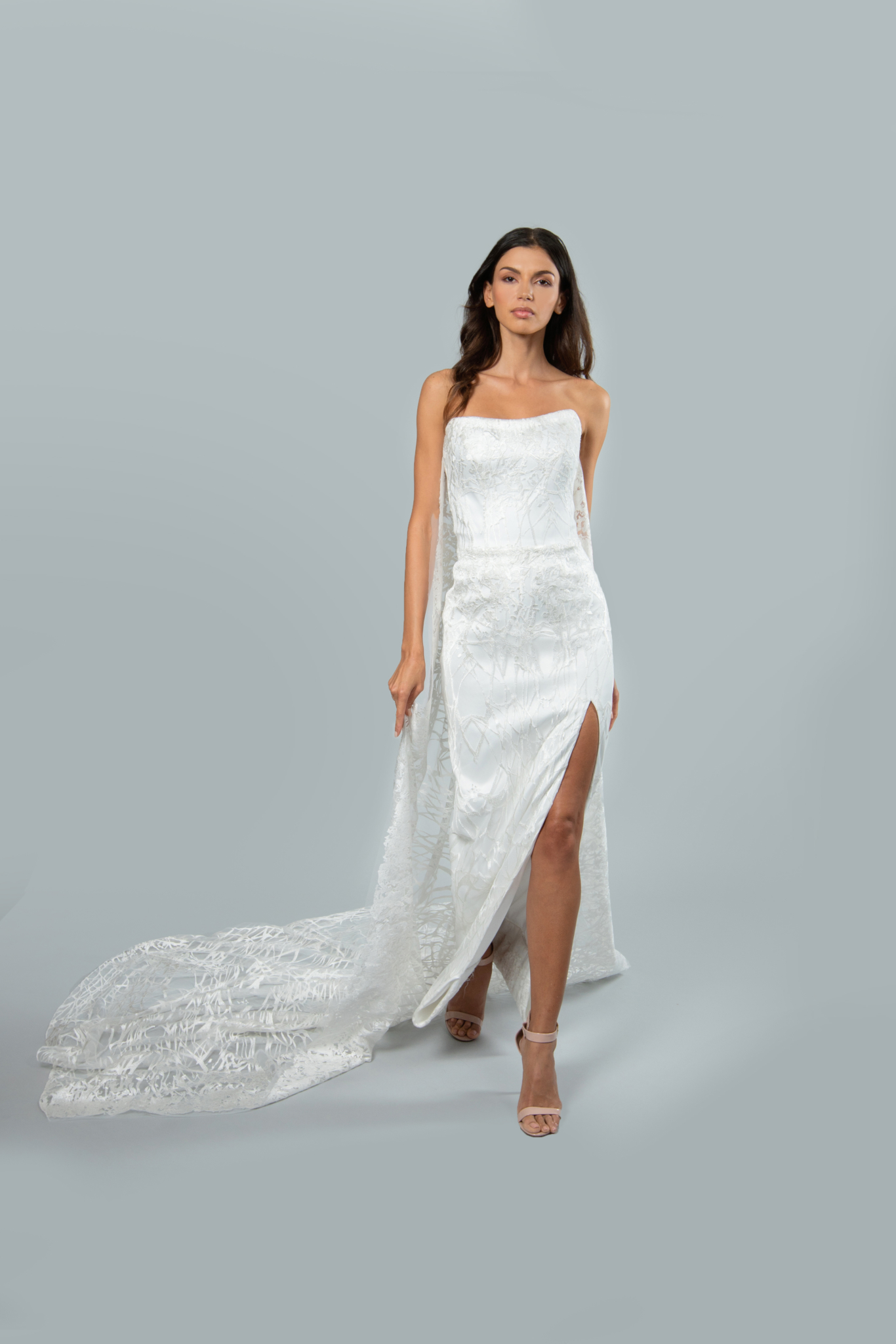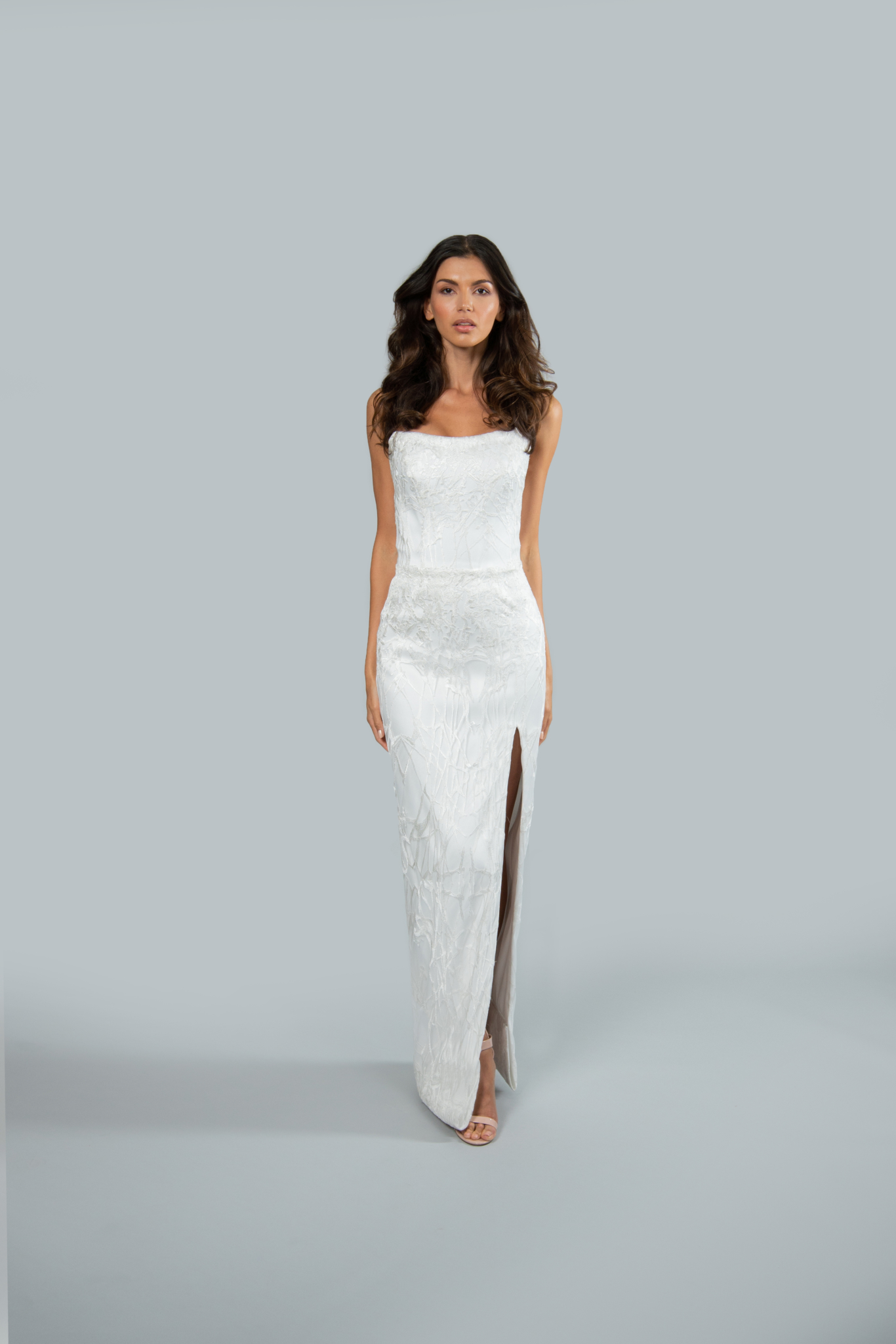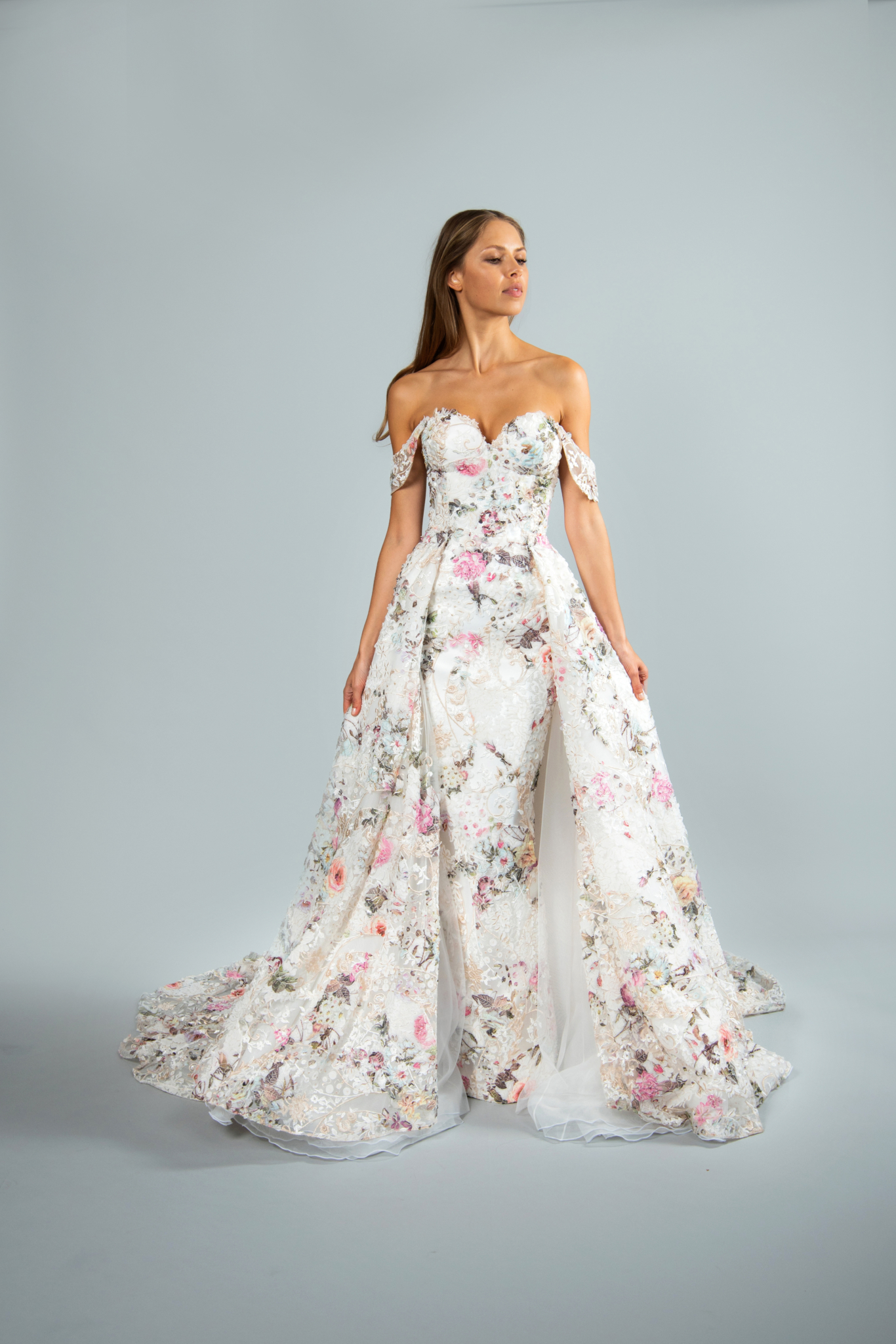 More fashion news from the Mark Zunino Bridal brand. More designers' 2020 Bridal collections to inspire your style. All images provided courtesy of the Mark Zunino brand