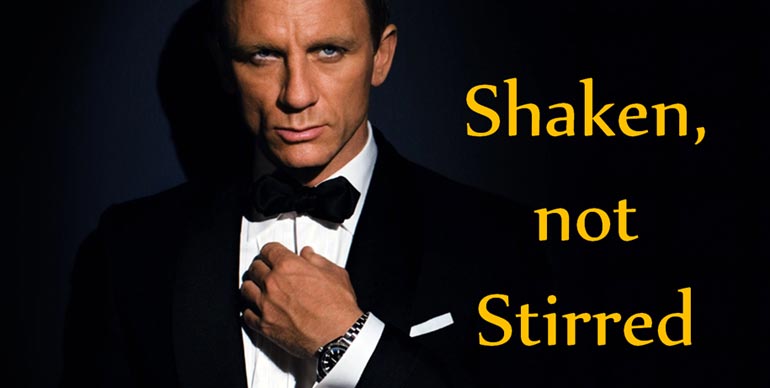 Mark Zunino at New York Bridal Fashion Week
Mark Zunino has declared that his bride in mind is fashion forward and fearless, but also soft and feminine. He feels the modern bride is looking for "unique fabrications in body conscious silhouettes – a timeless tradition with a progressive sensuality." His latest bridal collection showcases this, as well as, the best fabrics from across the globe.
"French hand crocheted silk lace, Italian polished silk organza, dimensional lush silk embroidered appliqué from Spain and Indian silk chiffon as delicate as a spider's web." The Mark Zunino bridal collection is a statement on worldwide unity represented by the bold, contemporary bride. His vision to connect different cultures is a breath of fresh air, considering what is going on in the world today.
Zunino was able to launch his own label in 1998 after learning the couture business from European trained experts. He credits the skill set he acquired to designing for Hollywood legends such as Elizabeth Taylor and Sophia Loren. The experience allowed him to incorporate old Hollywood glamour while still maintaining a sense of modernity within his bridal designs. From his hand-drawn sketches to choosing the finest fabrics, a Mark Zunino gown embodies female elegance above all else.
True to Zunino's mission statement – the models looked as if they should be walking down the red carpet. We loved how he incorporated surprise shimmering elements within his signature detachable skirts. We also couldn't get enough of his embroidered floral illusions – the balance is both sexy and sophisticated. His collection is the flawless solution for the fashion forward bride craving just a touch of old Hollywood glamour.
You can view the 2018 Mark Zunino bridal collection in full below.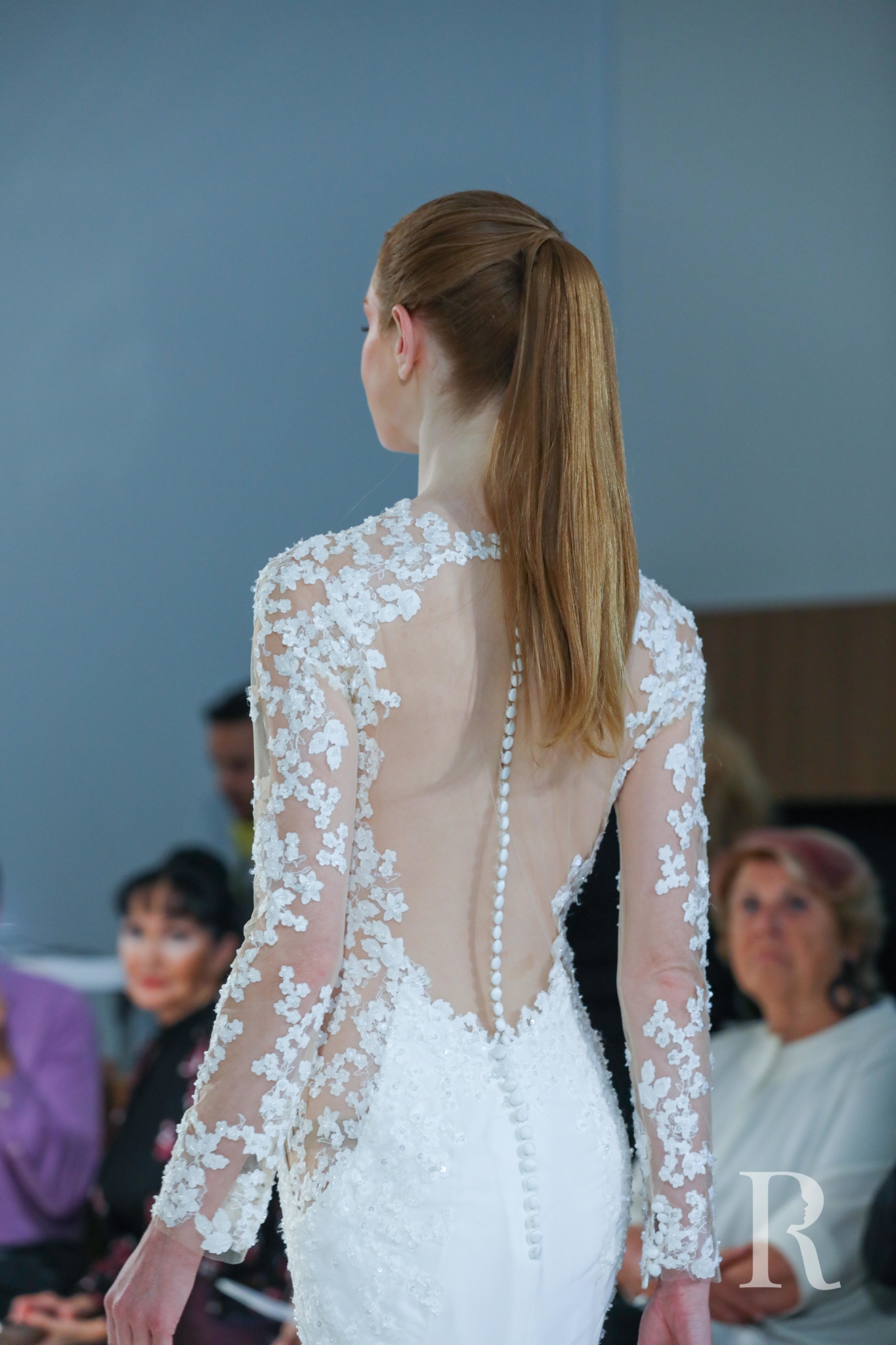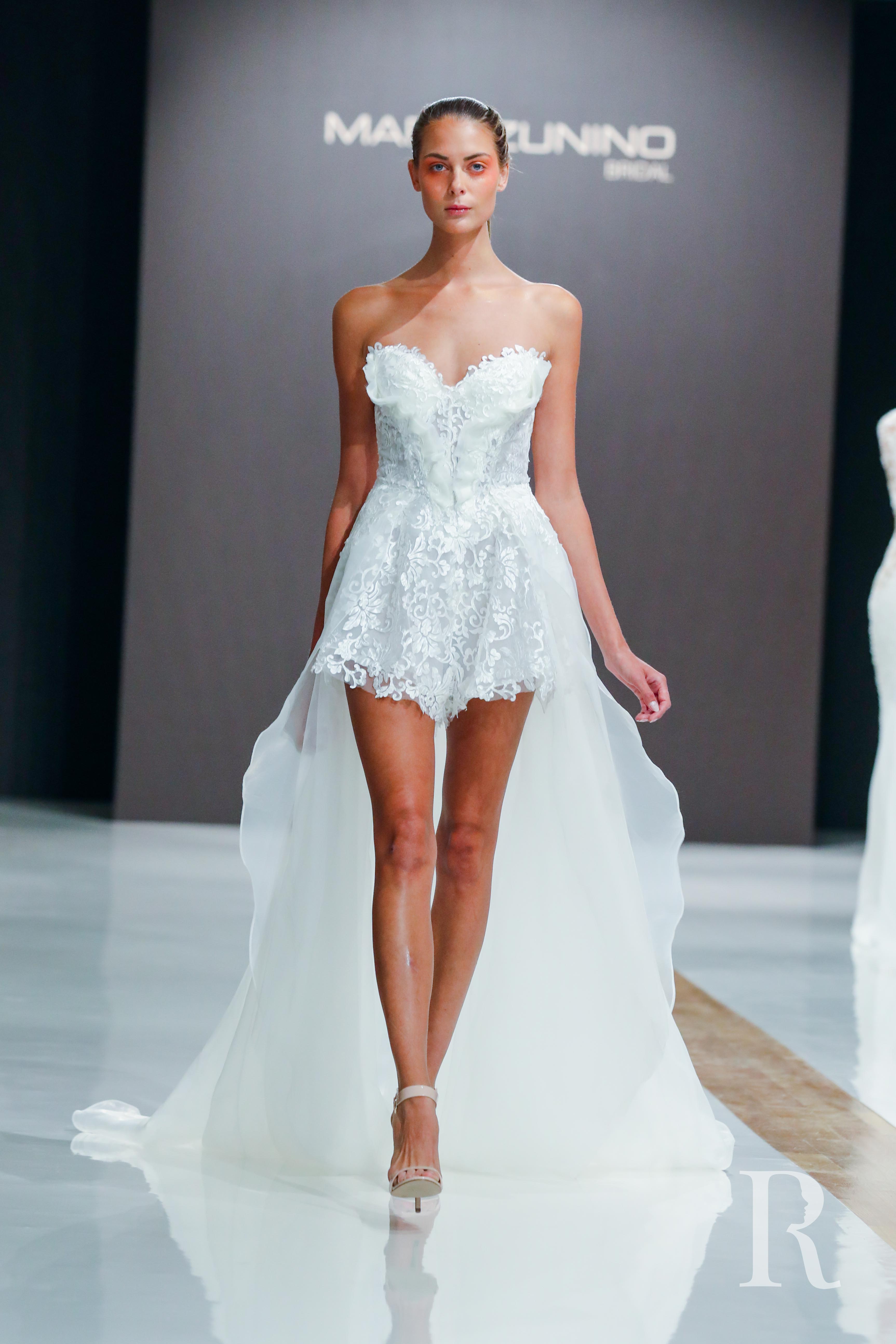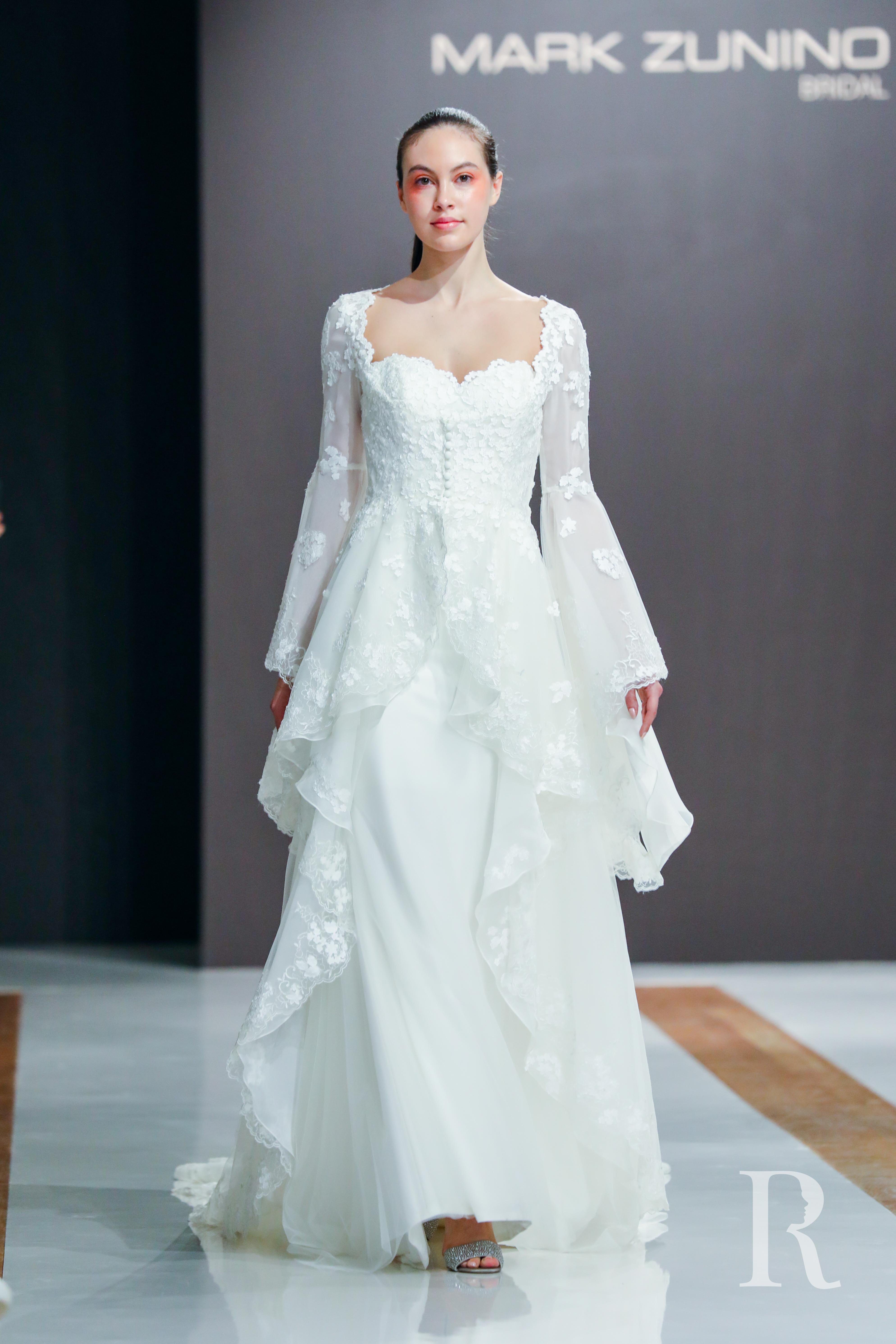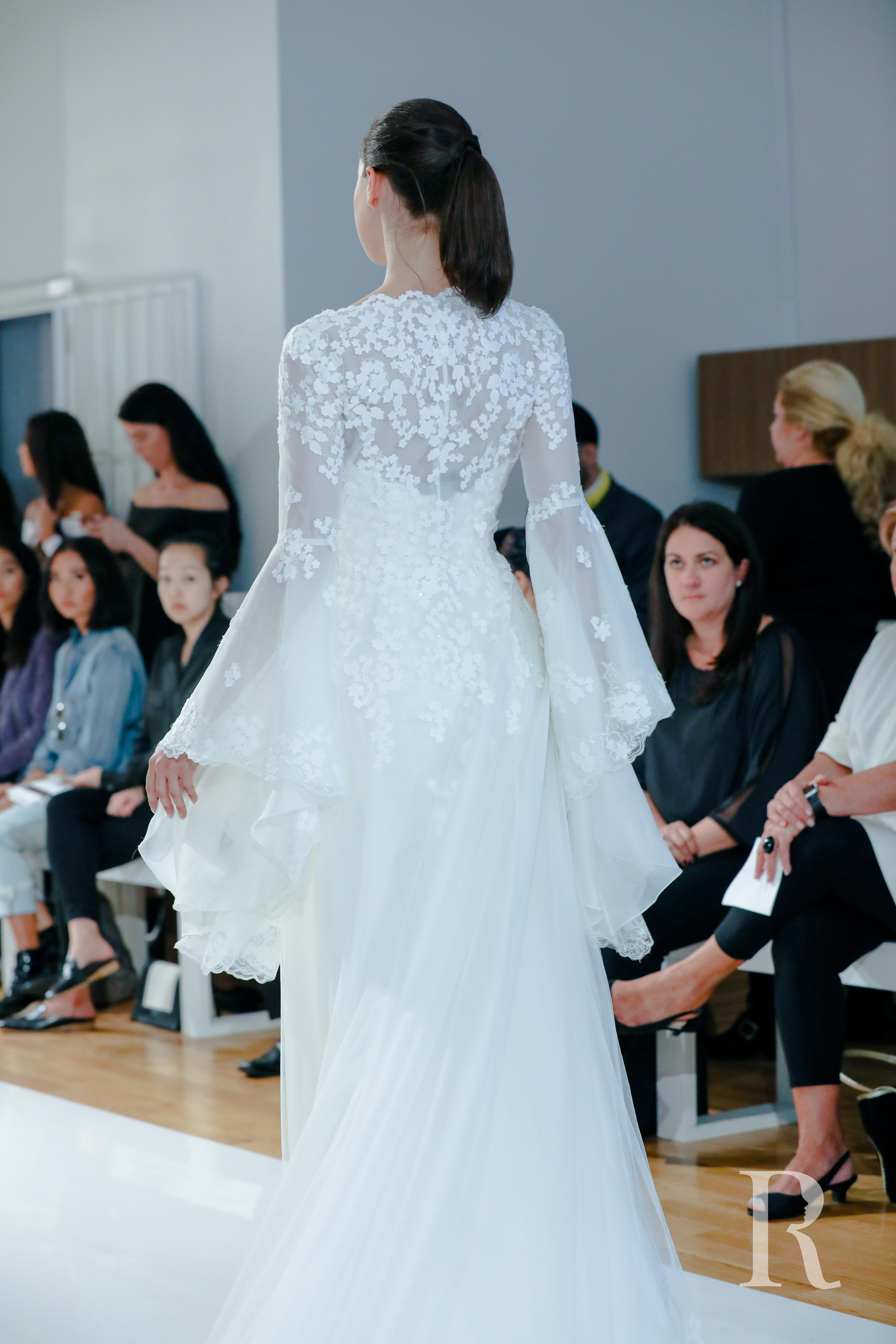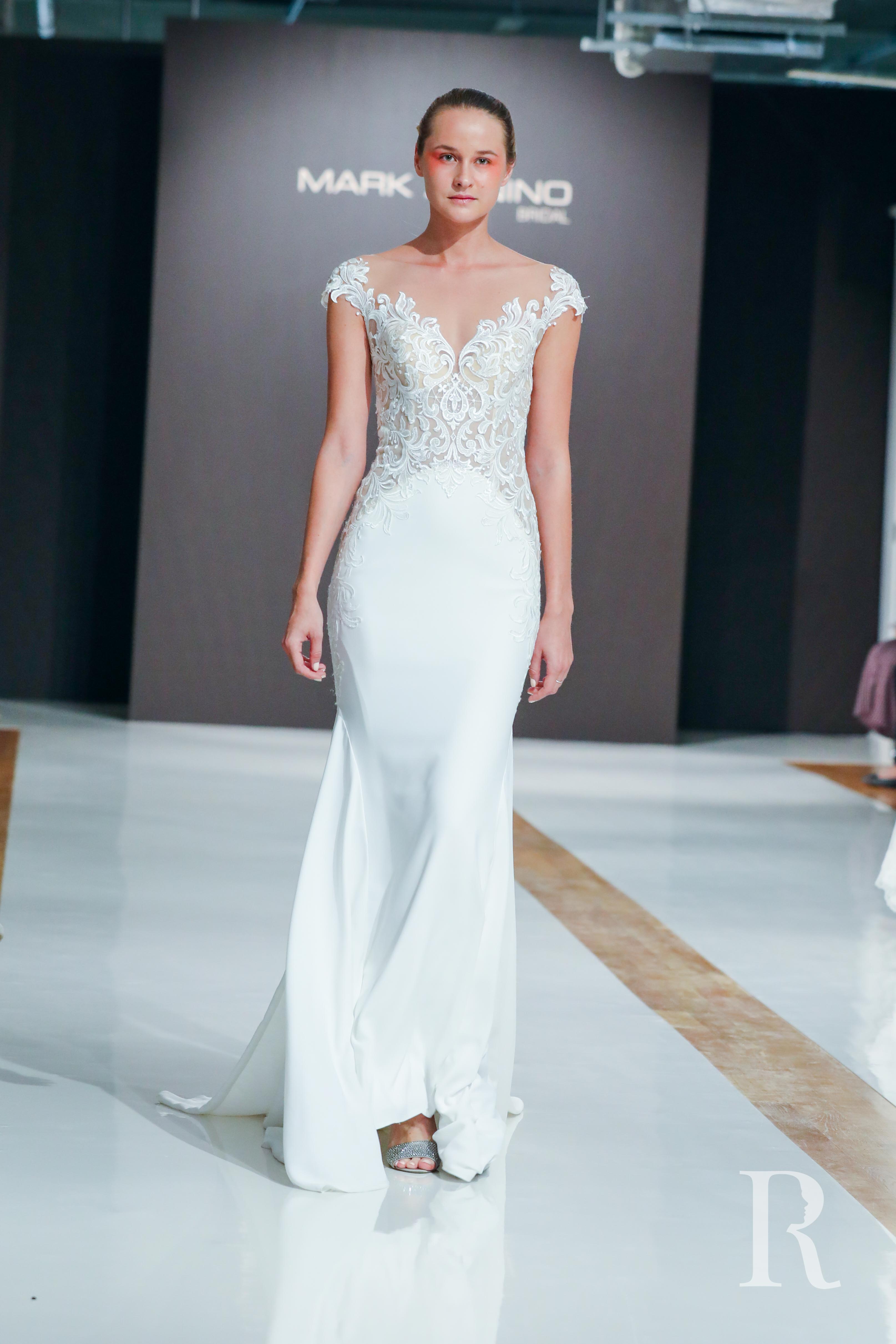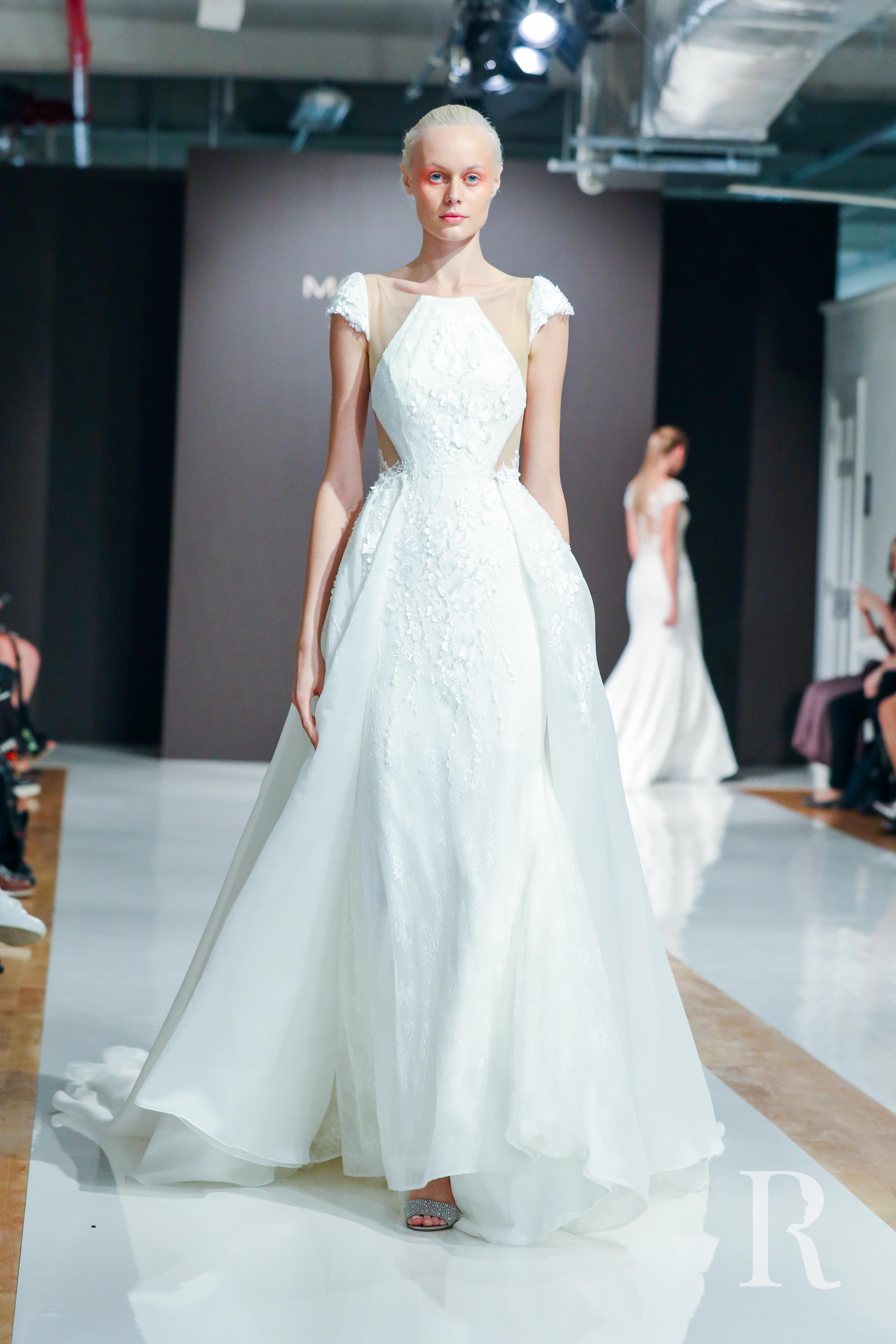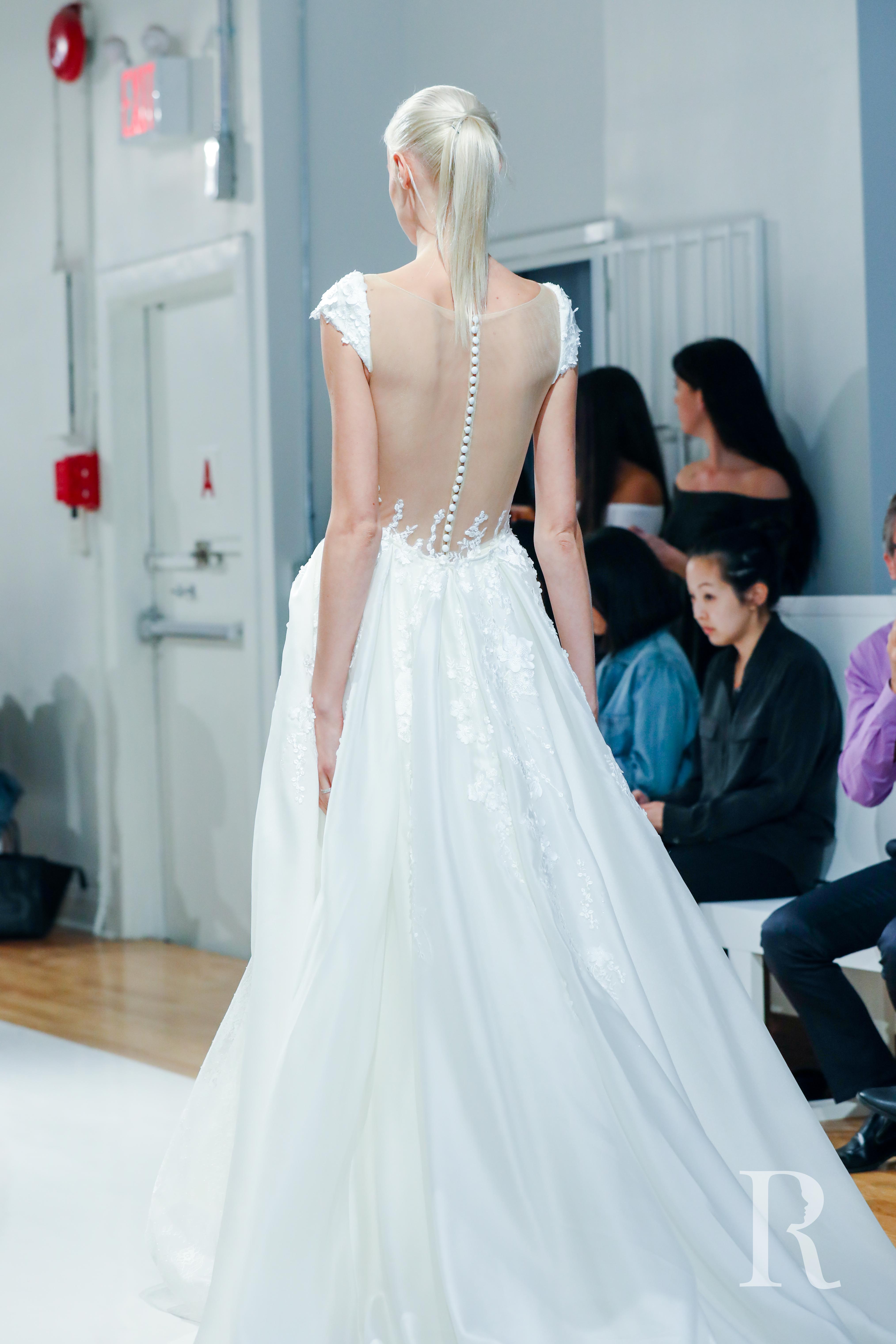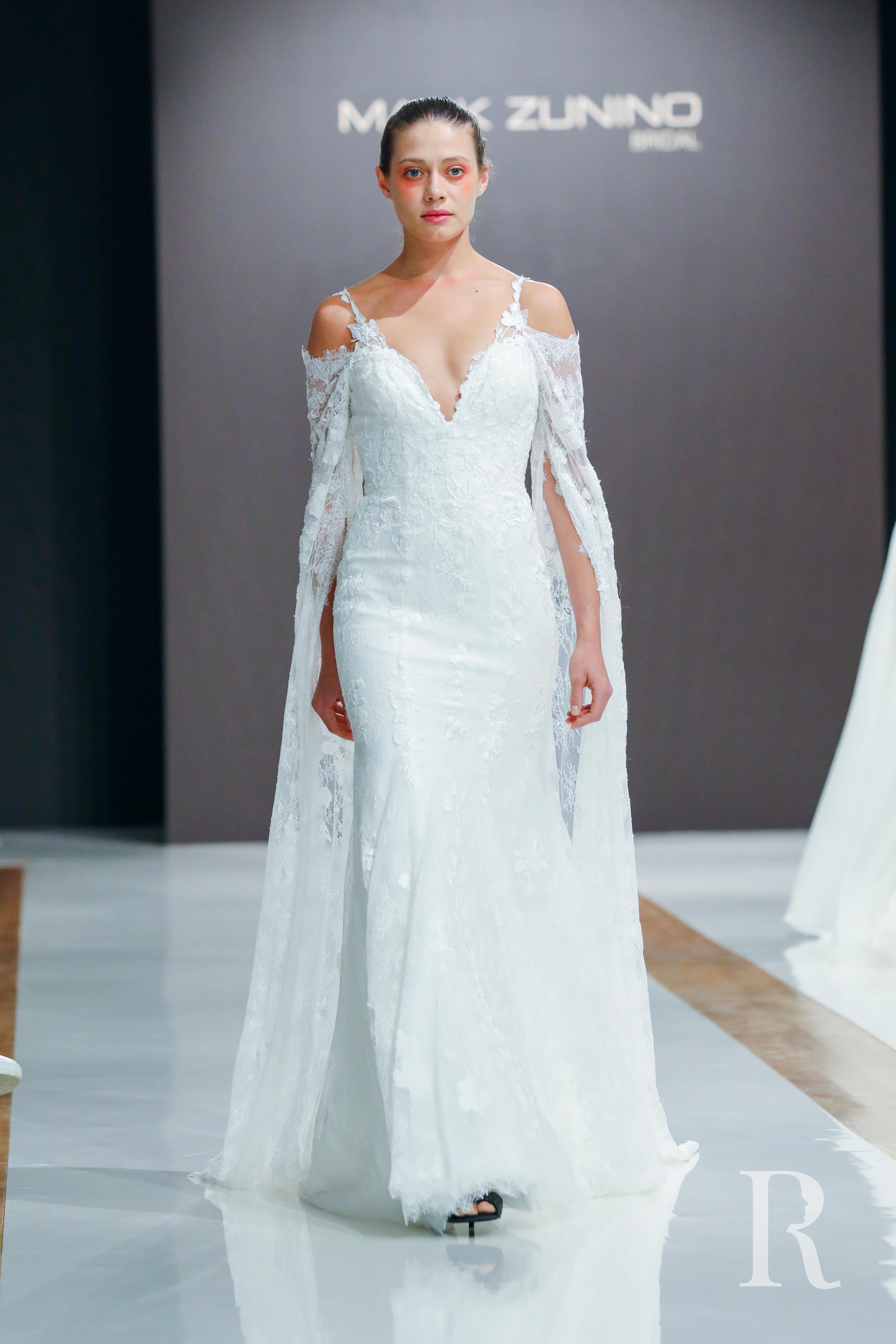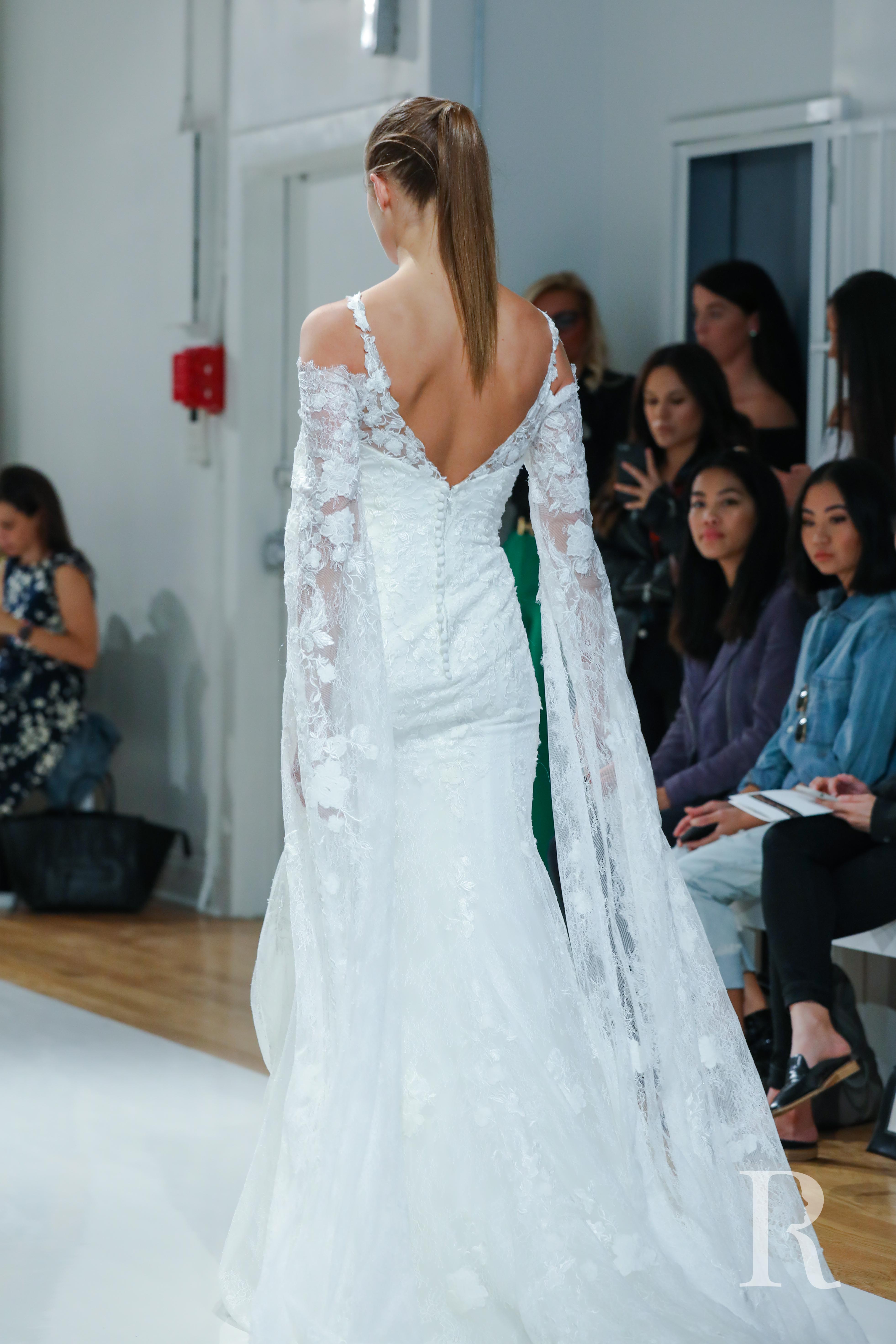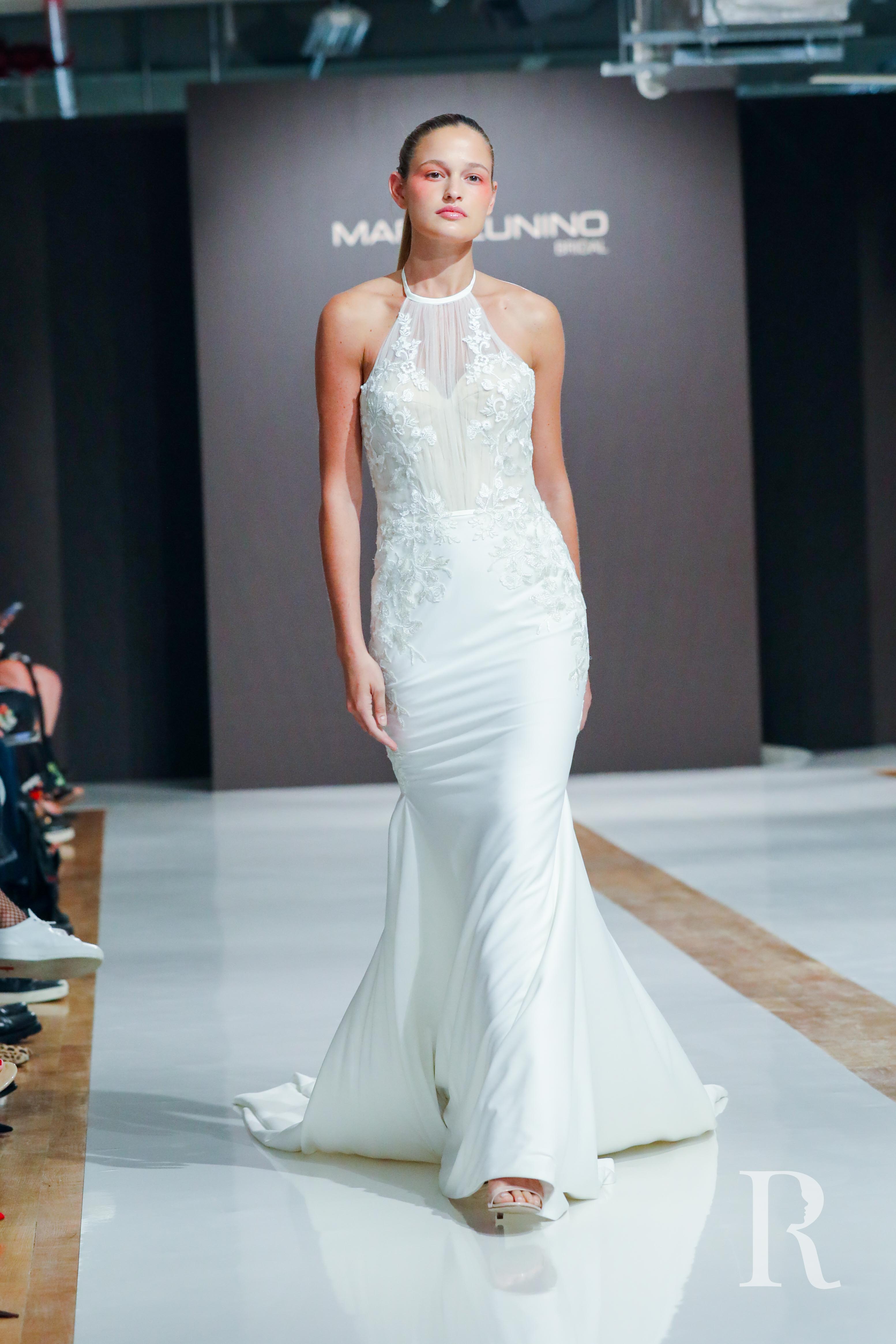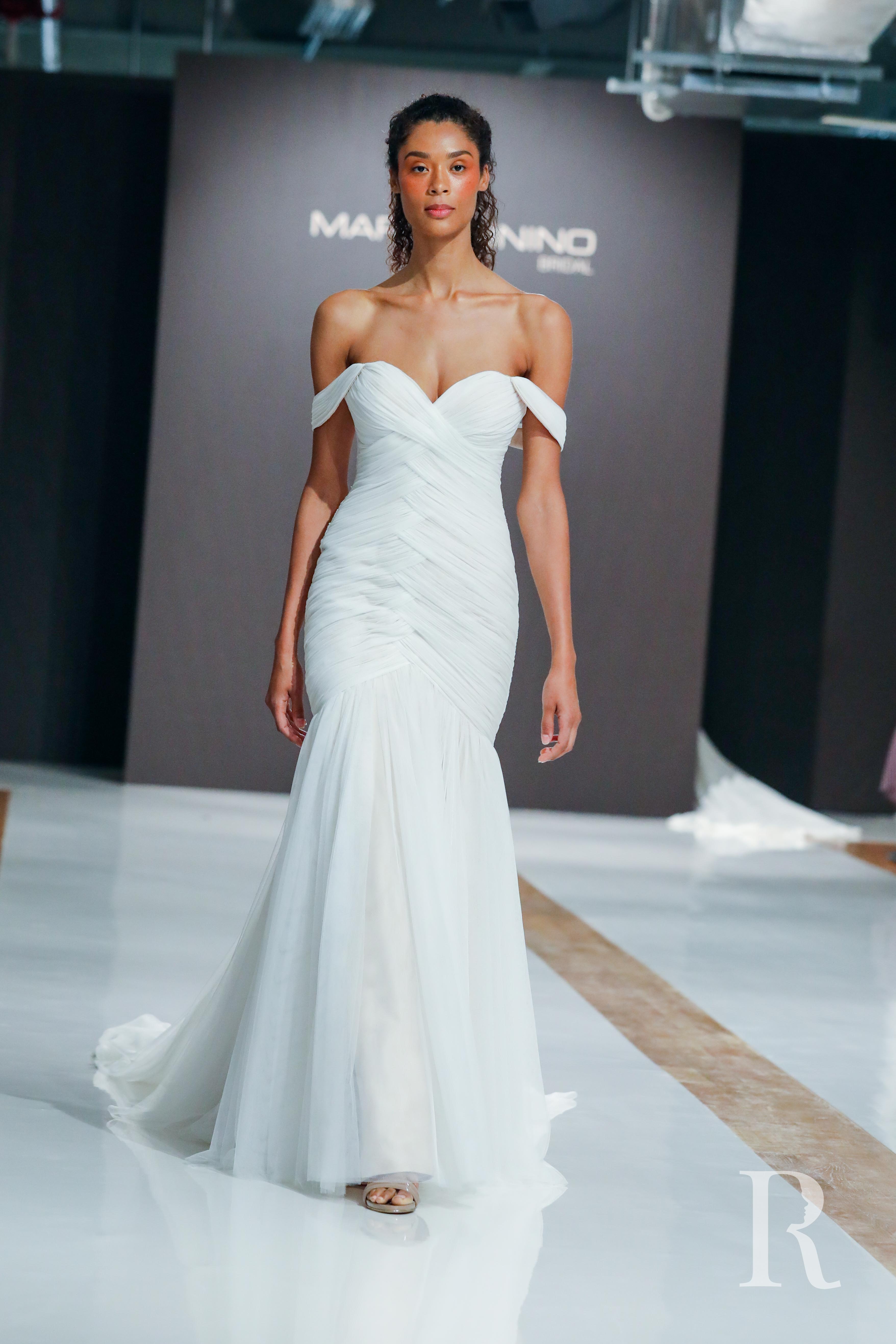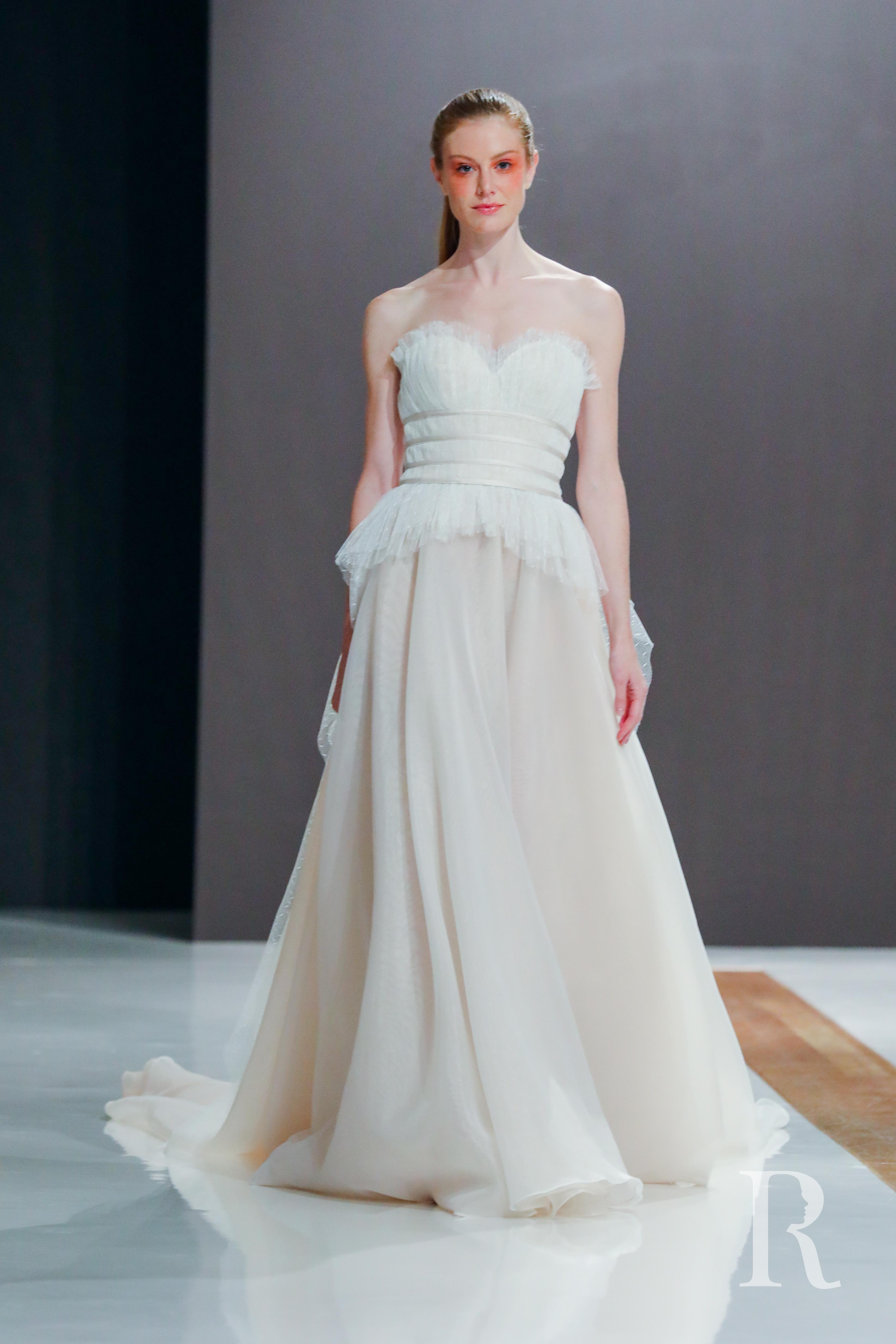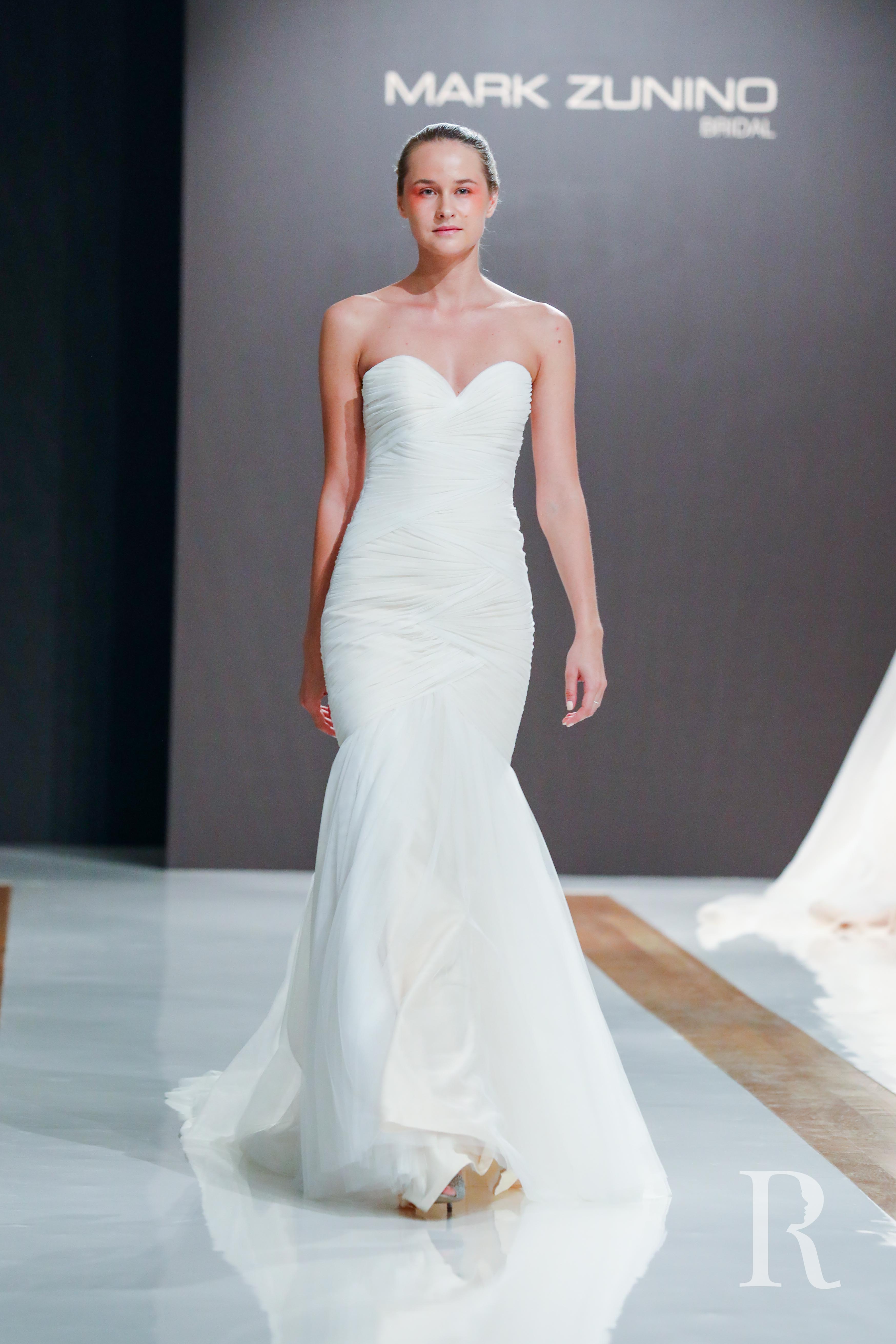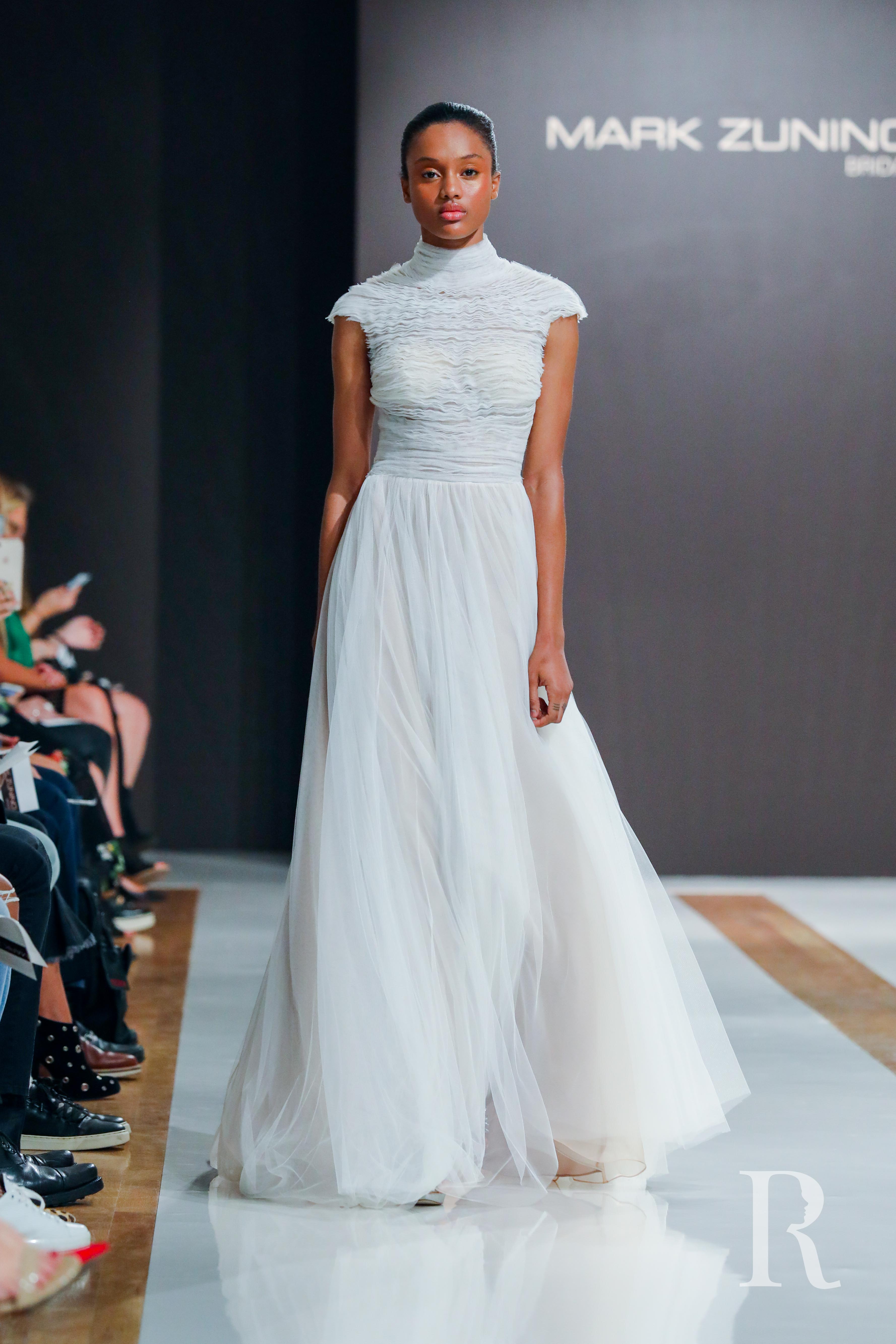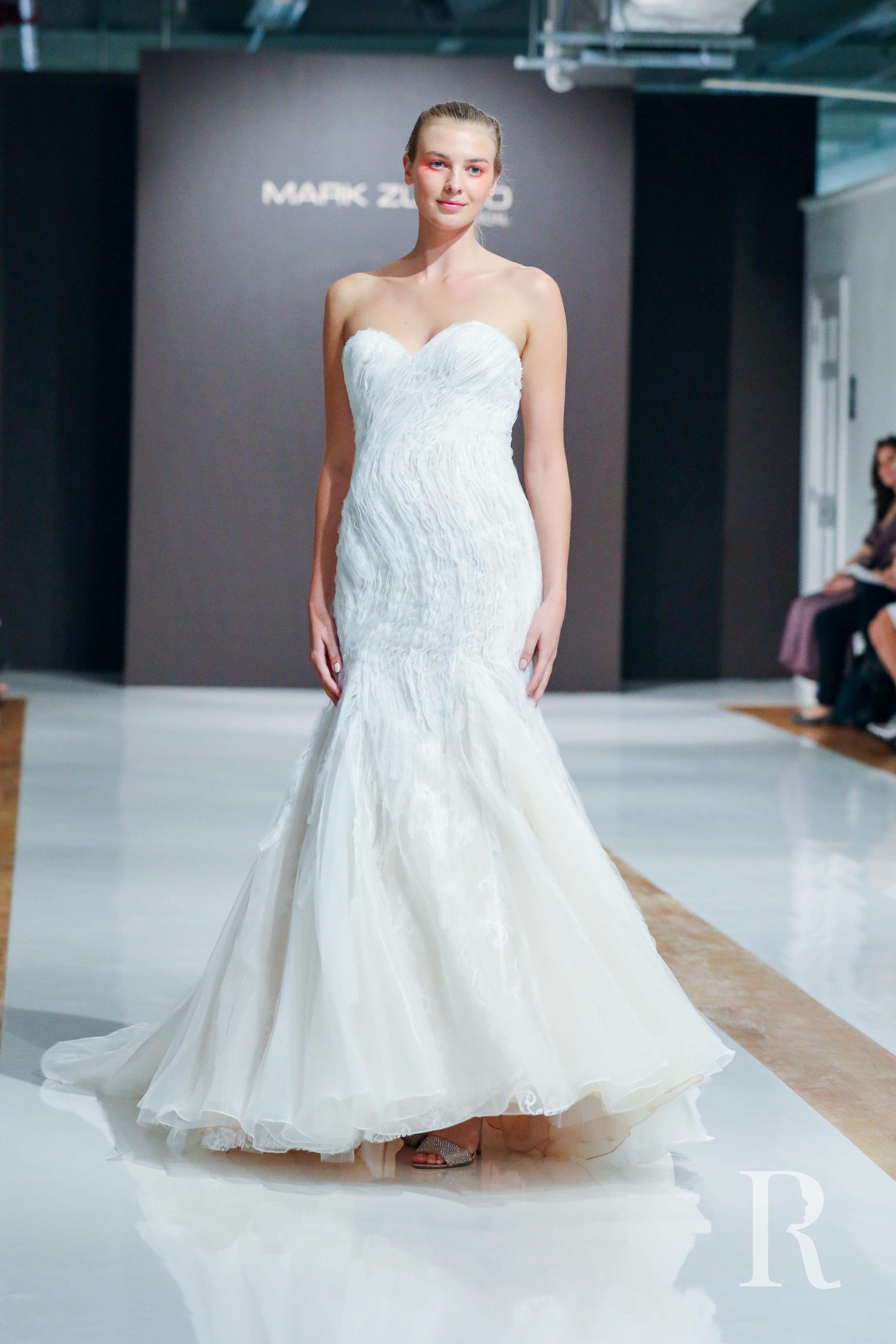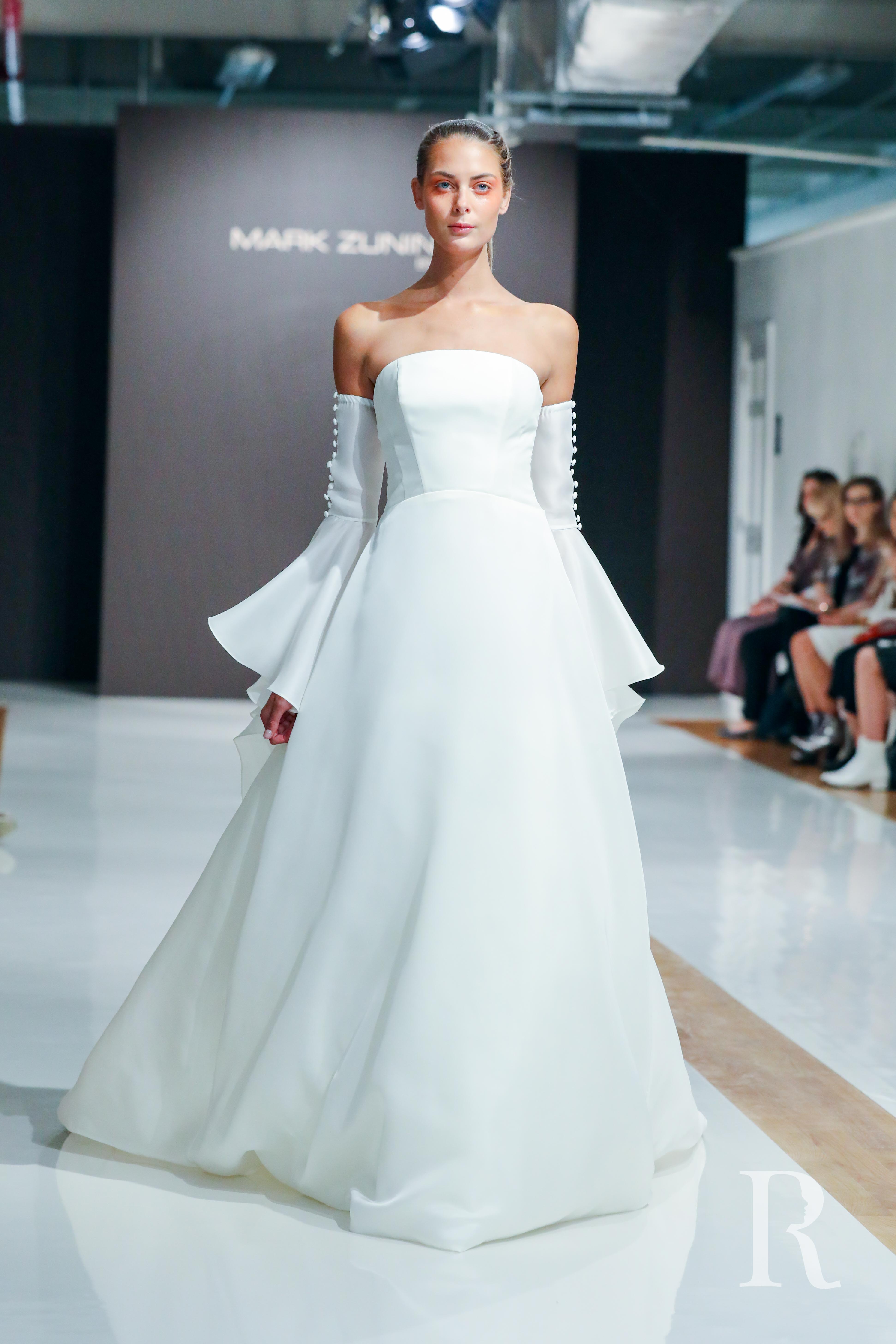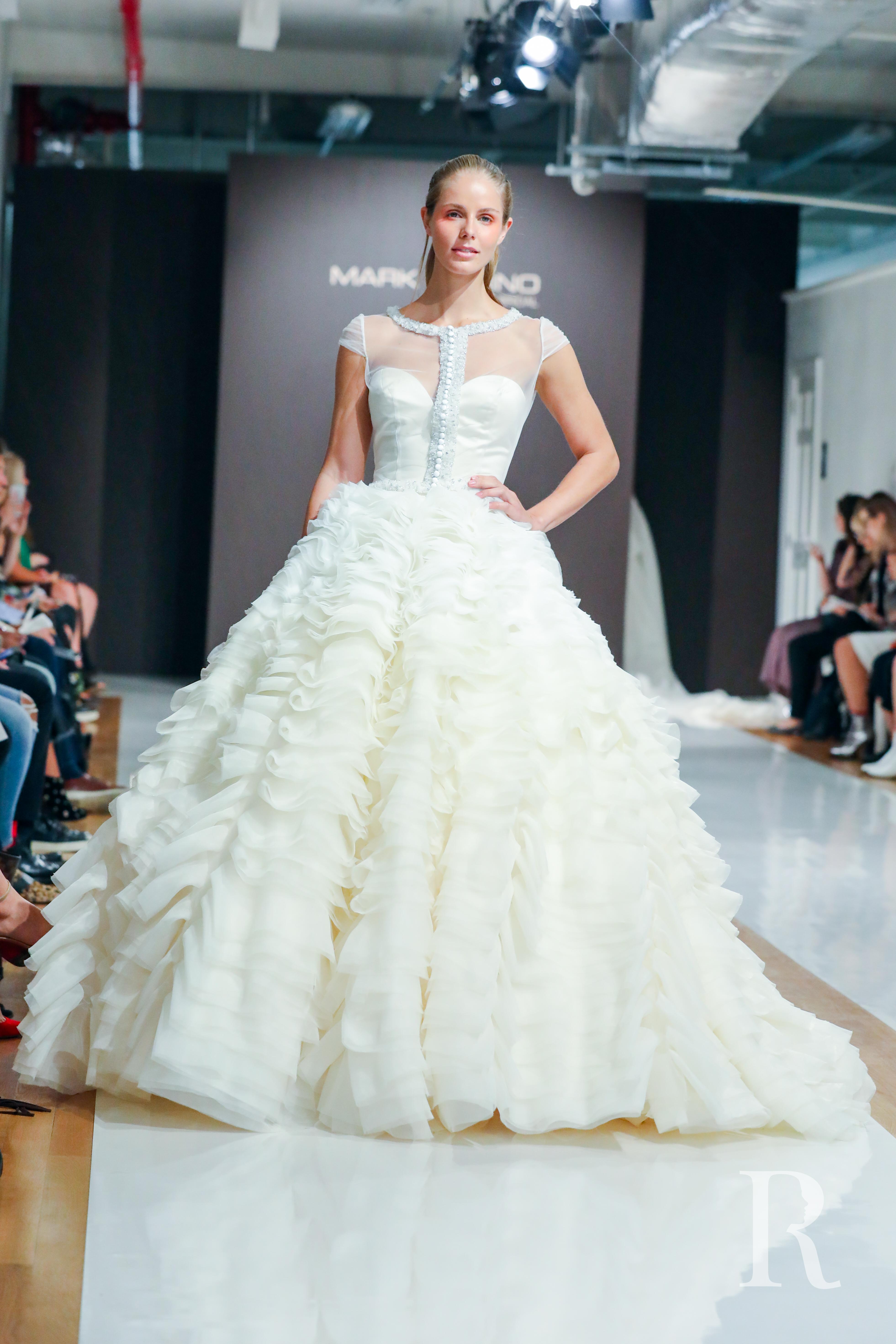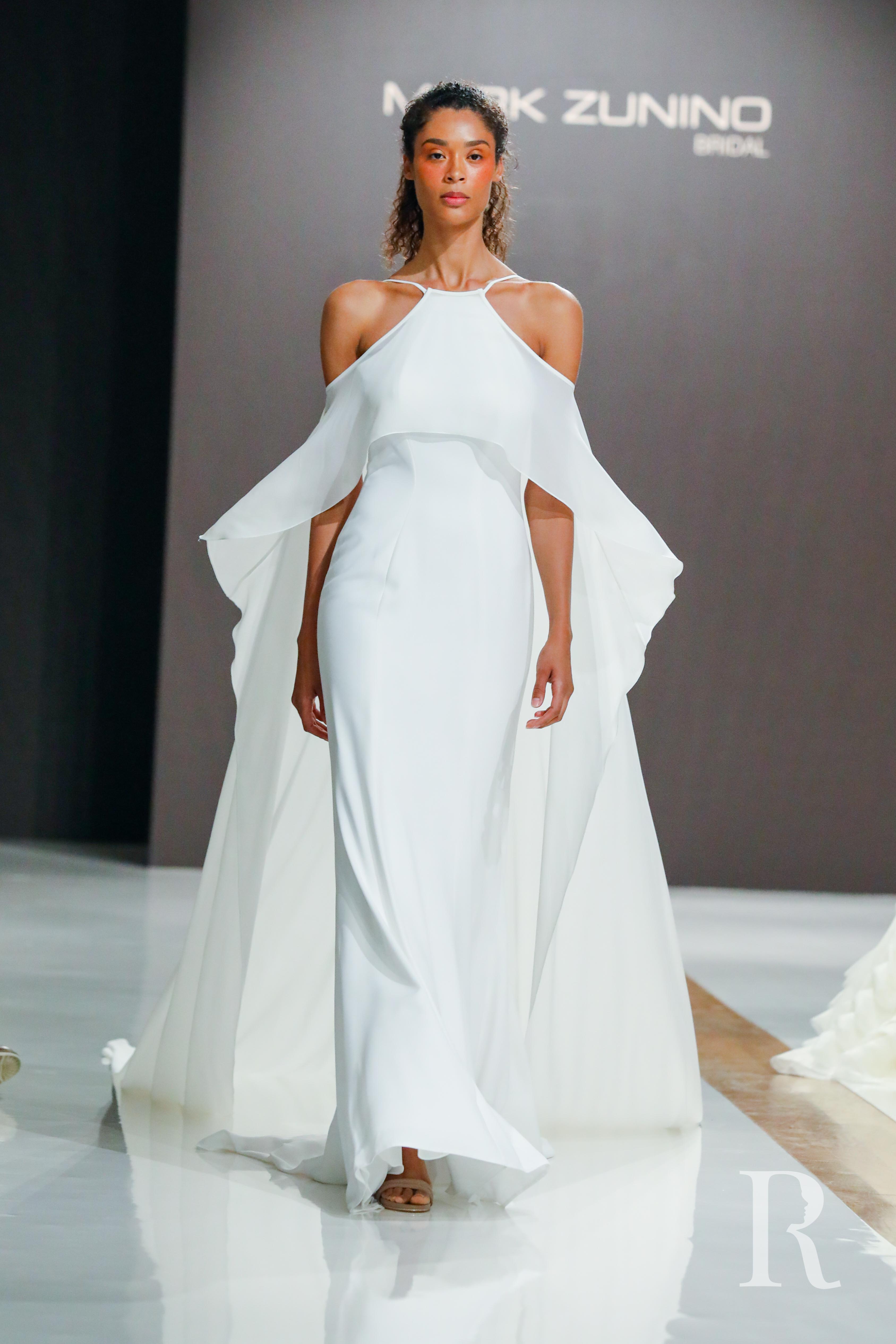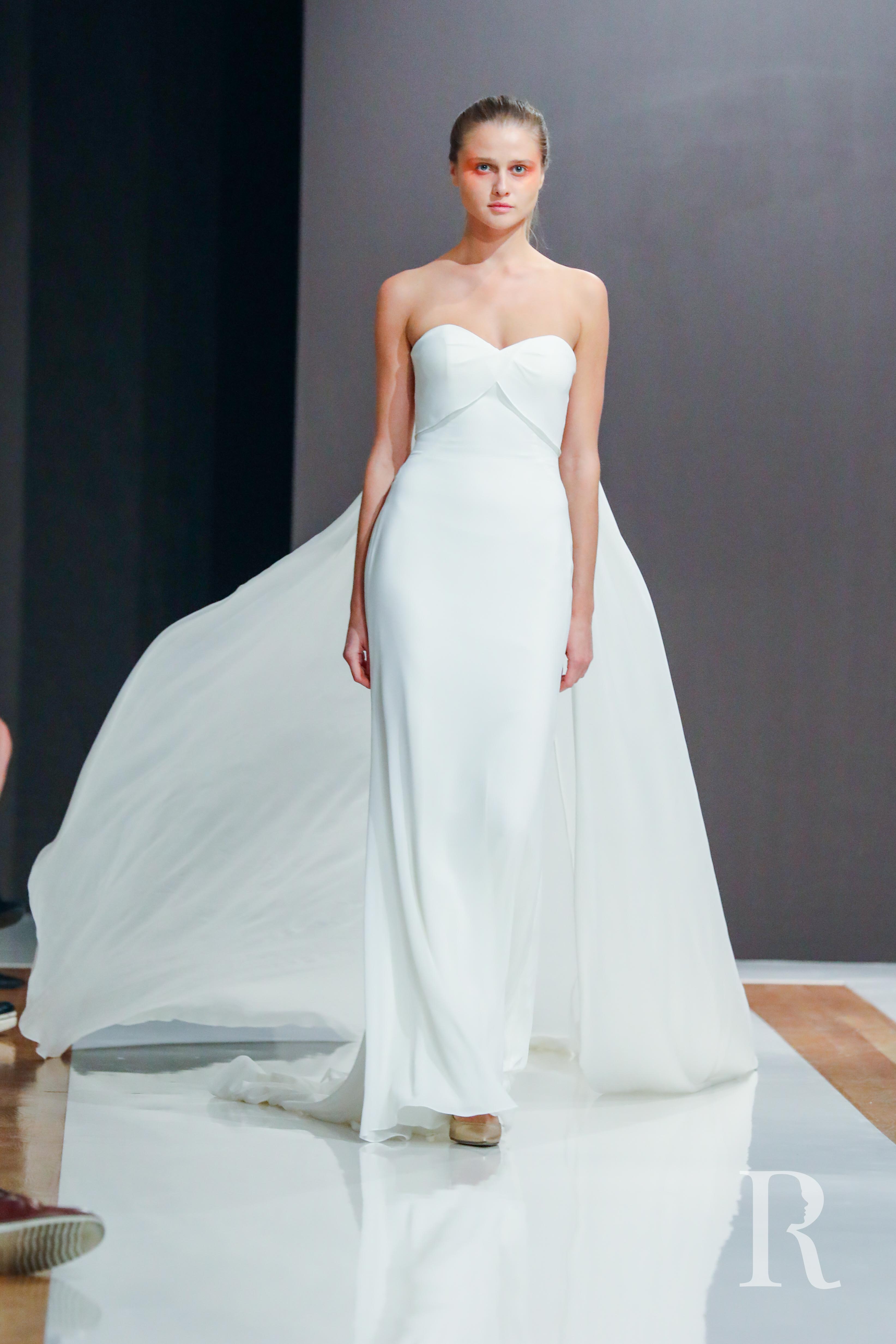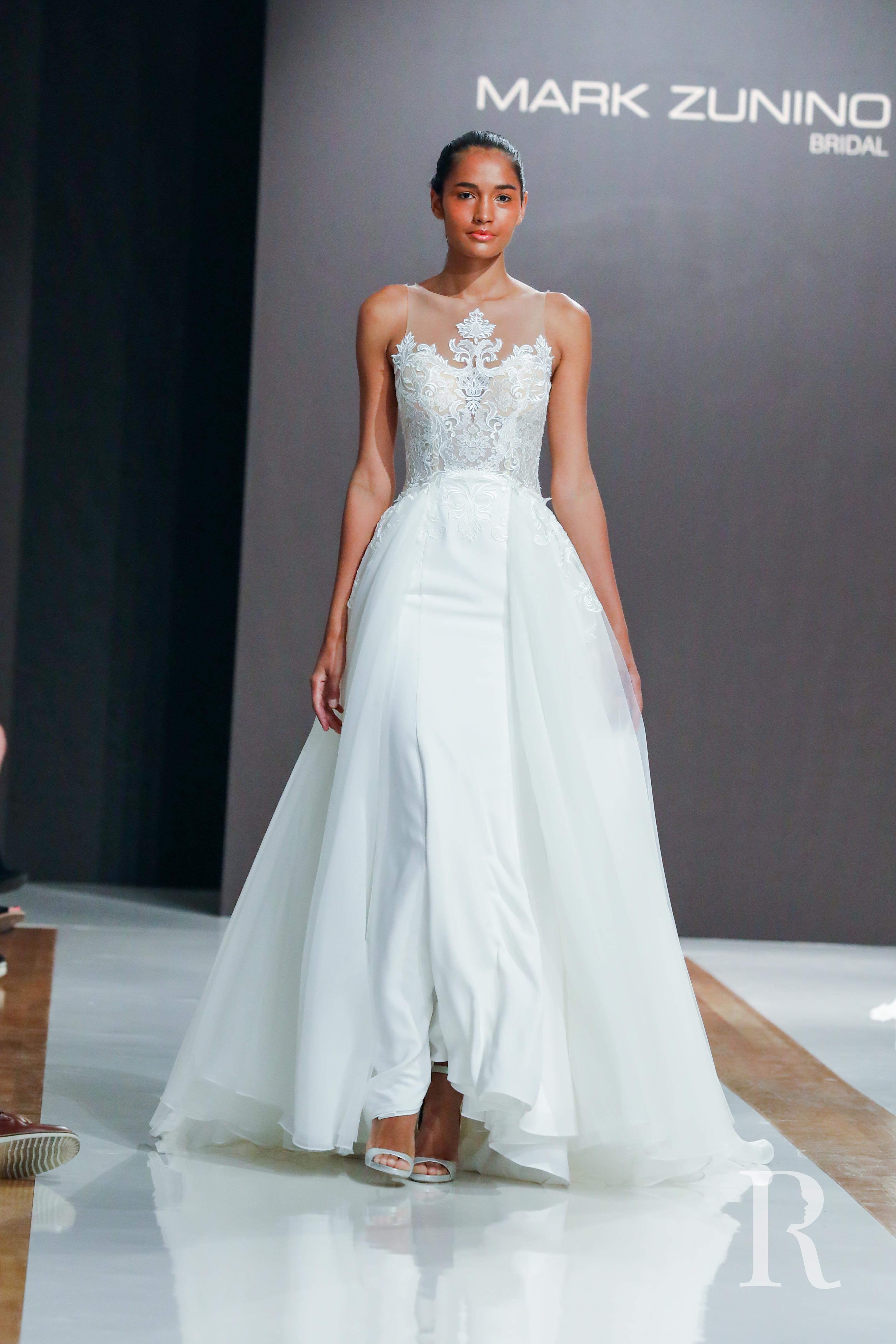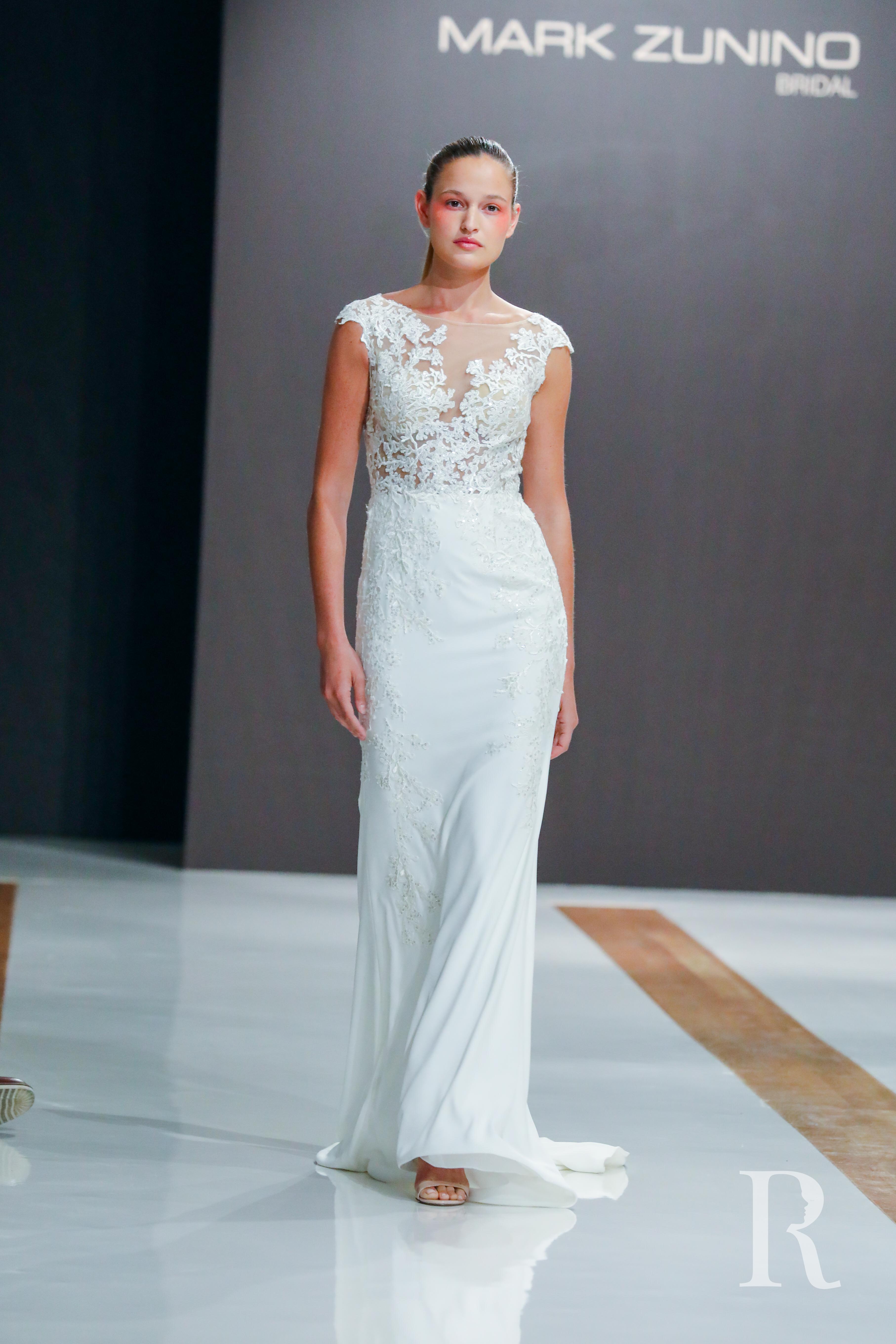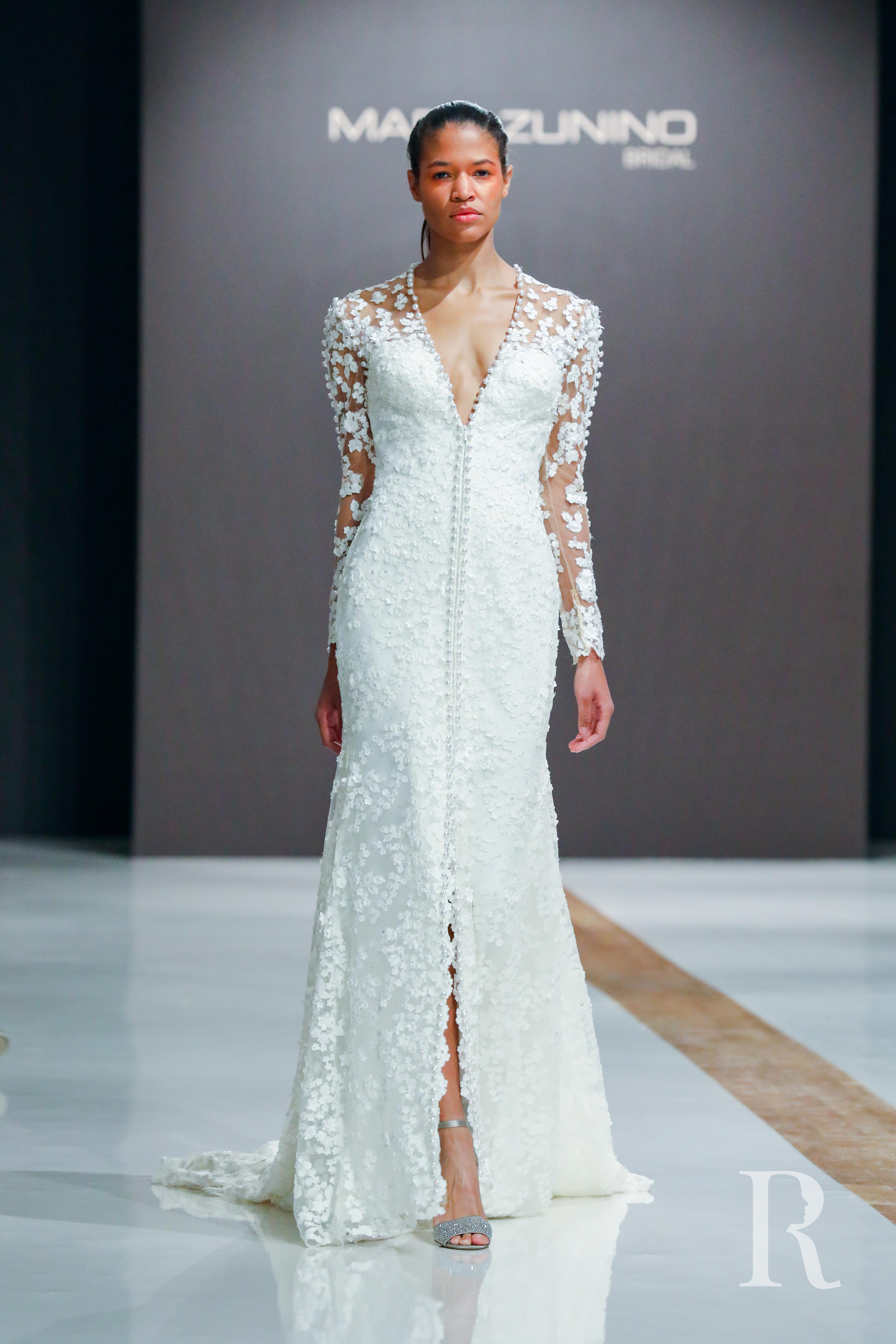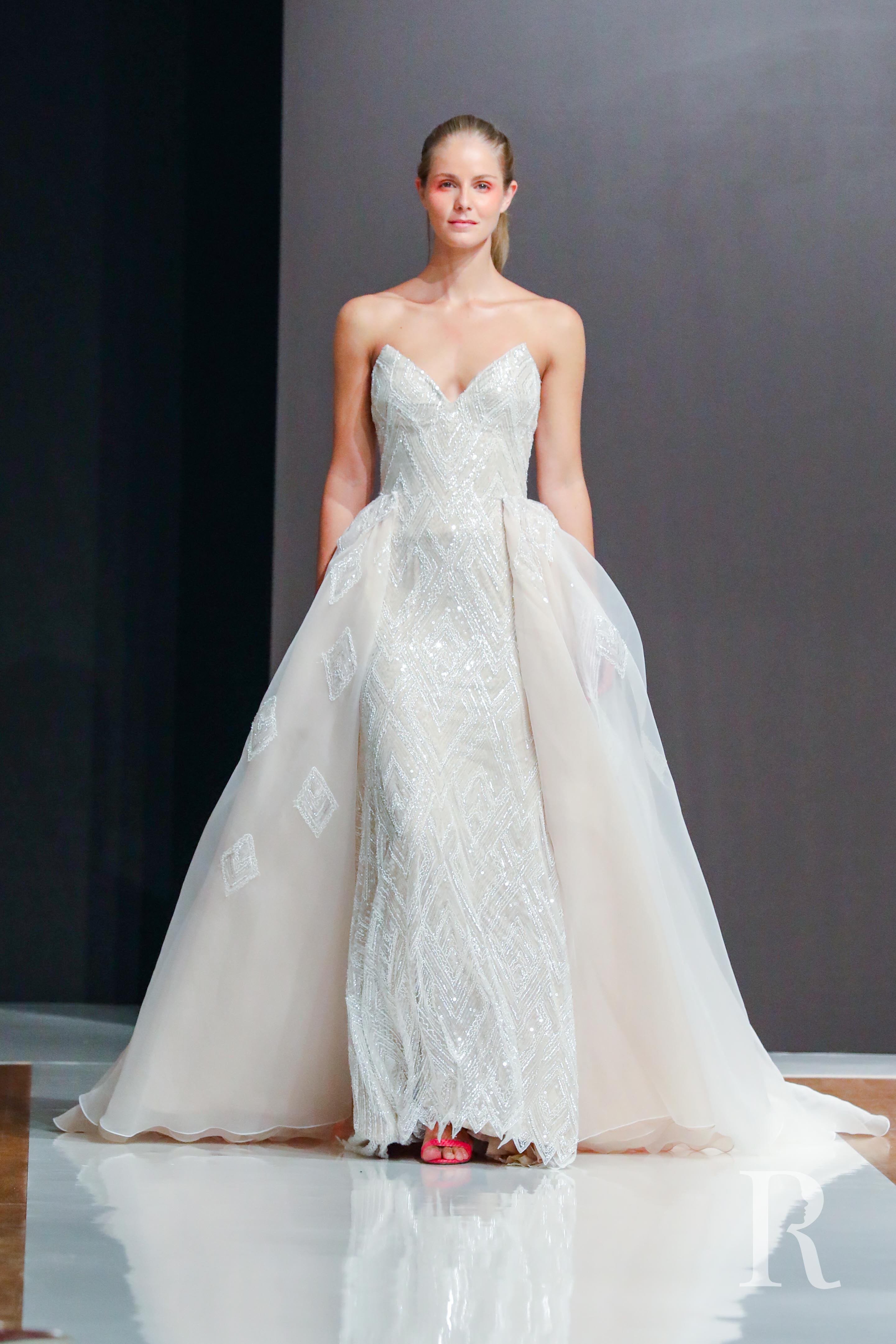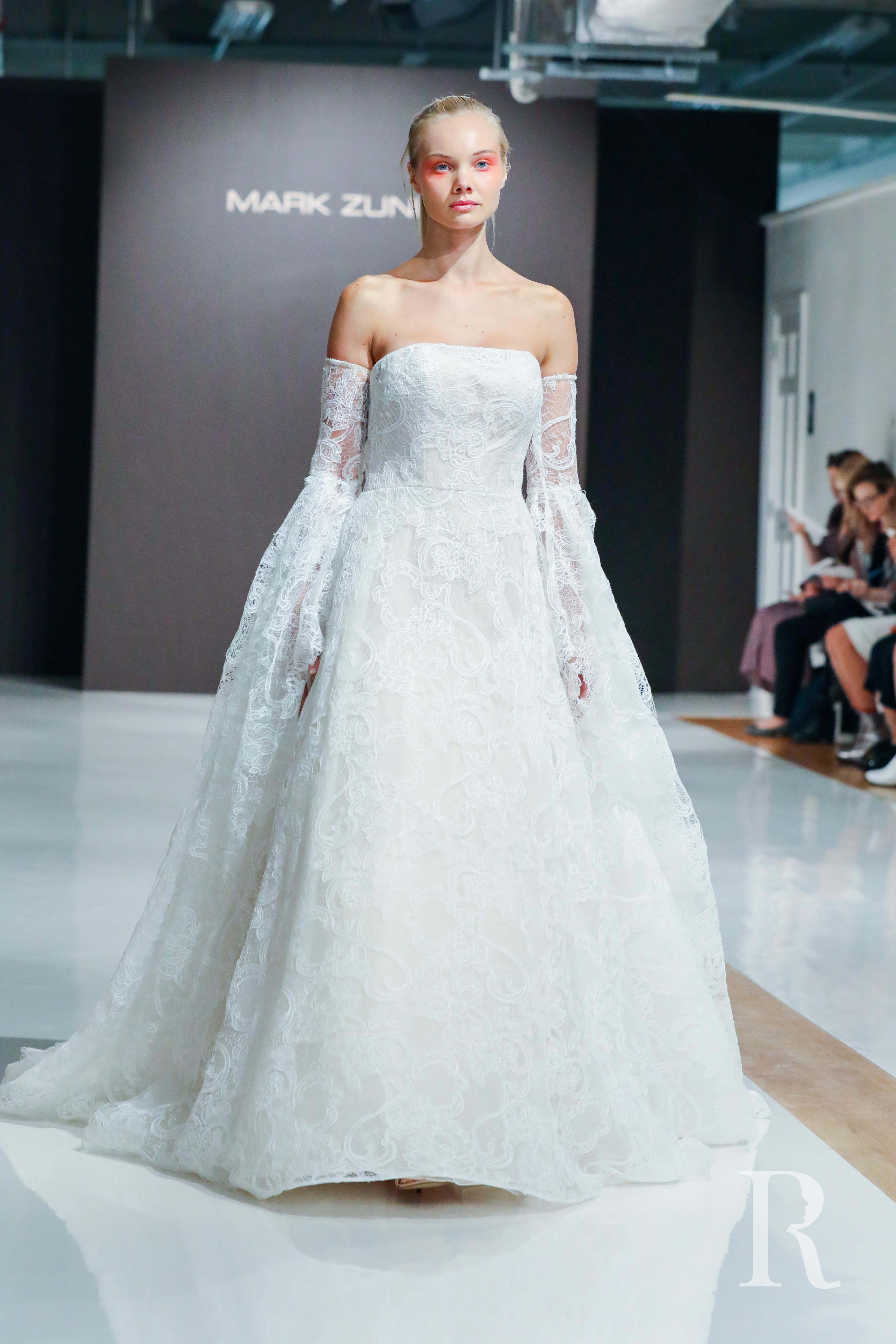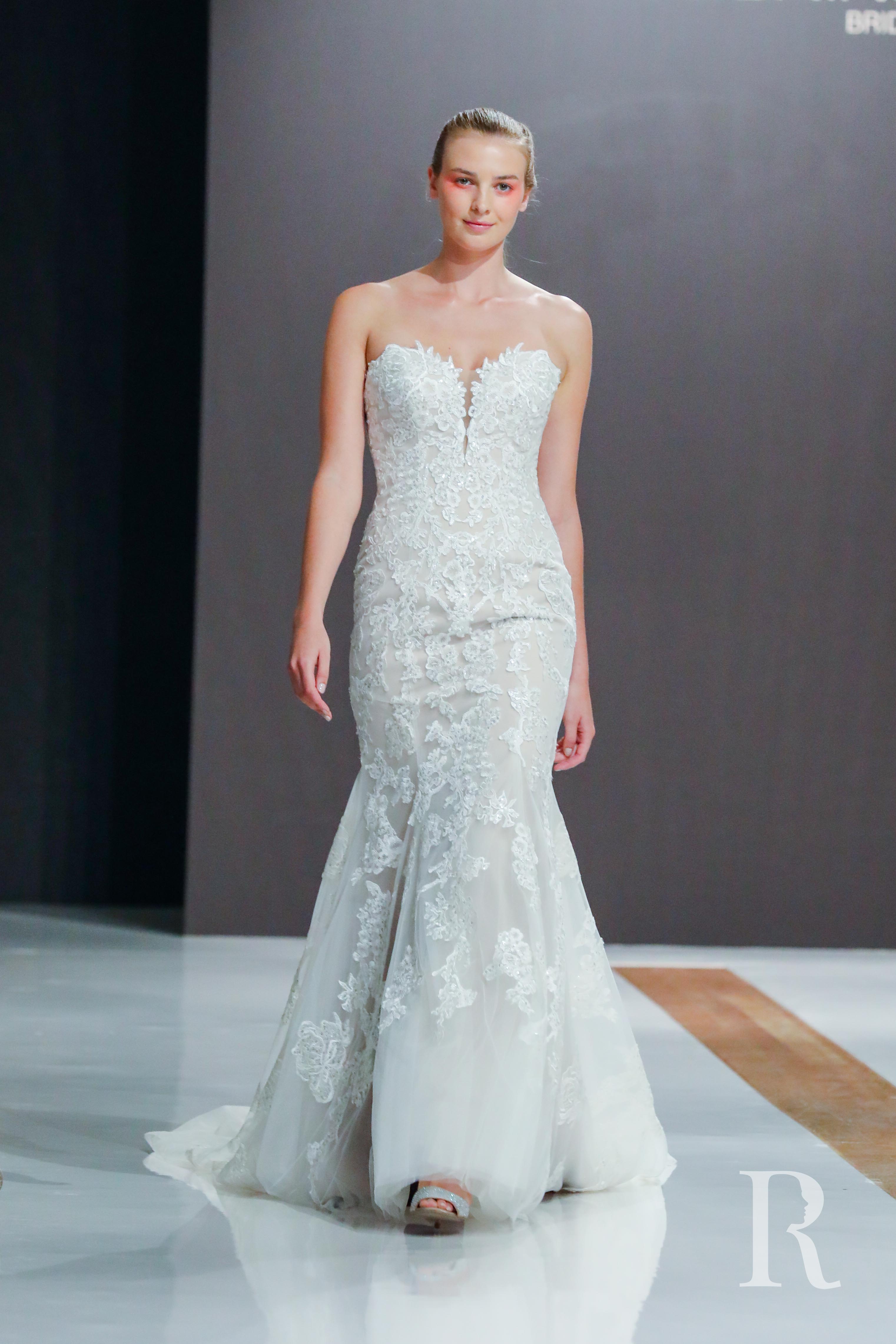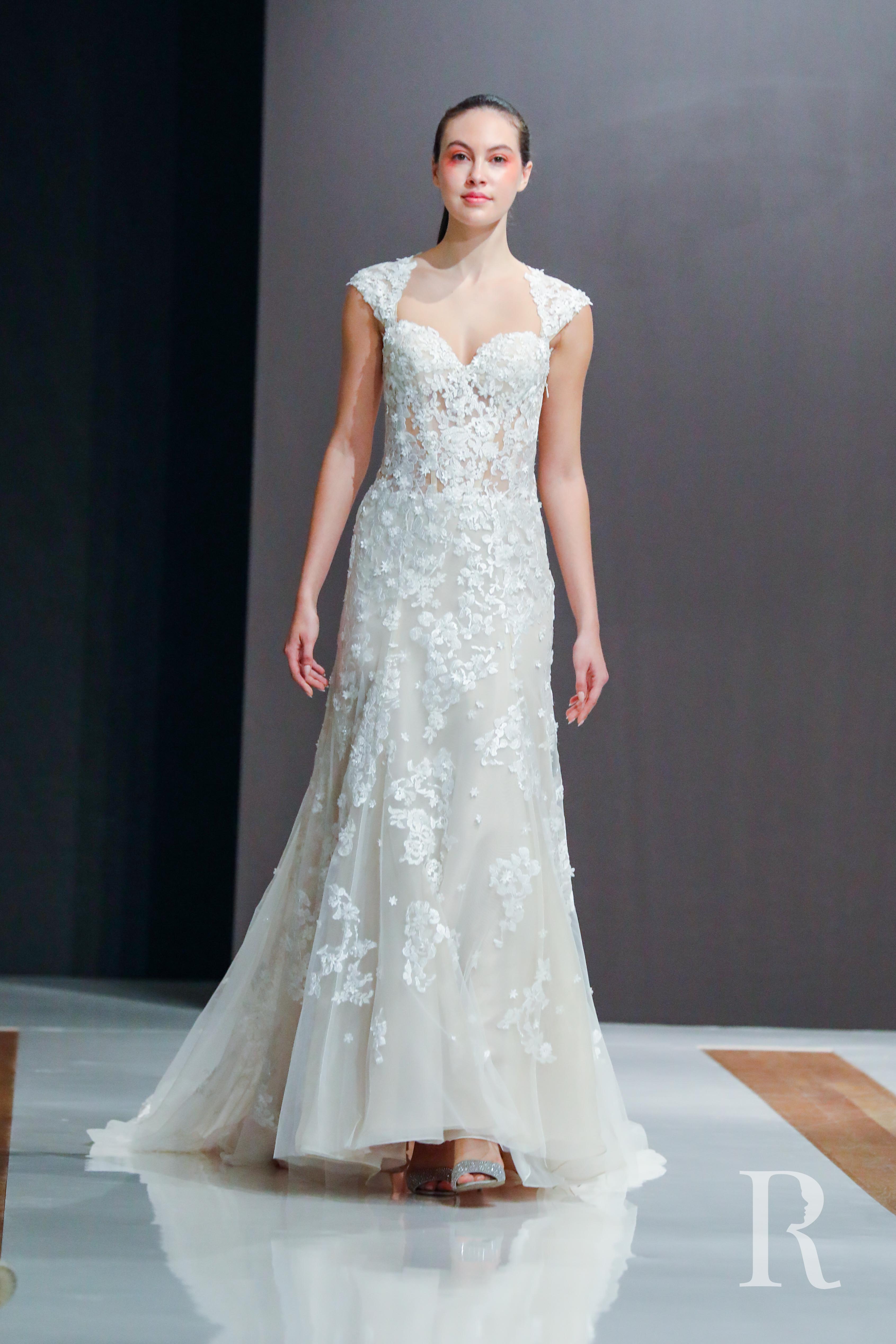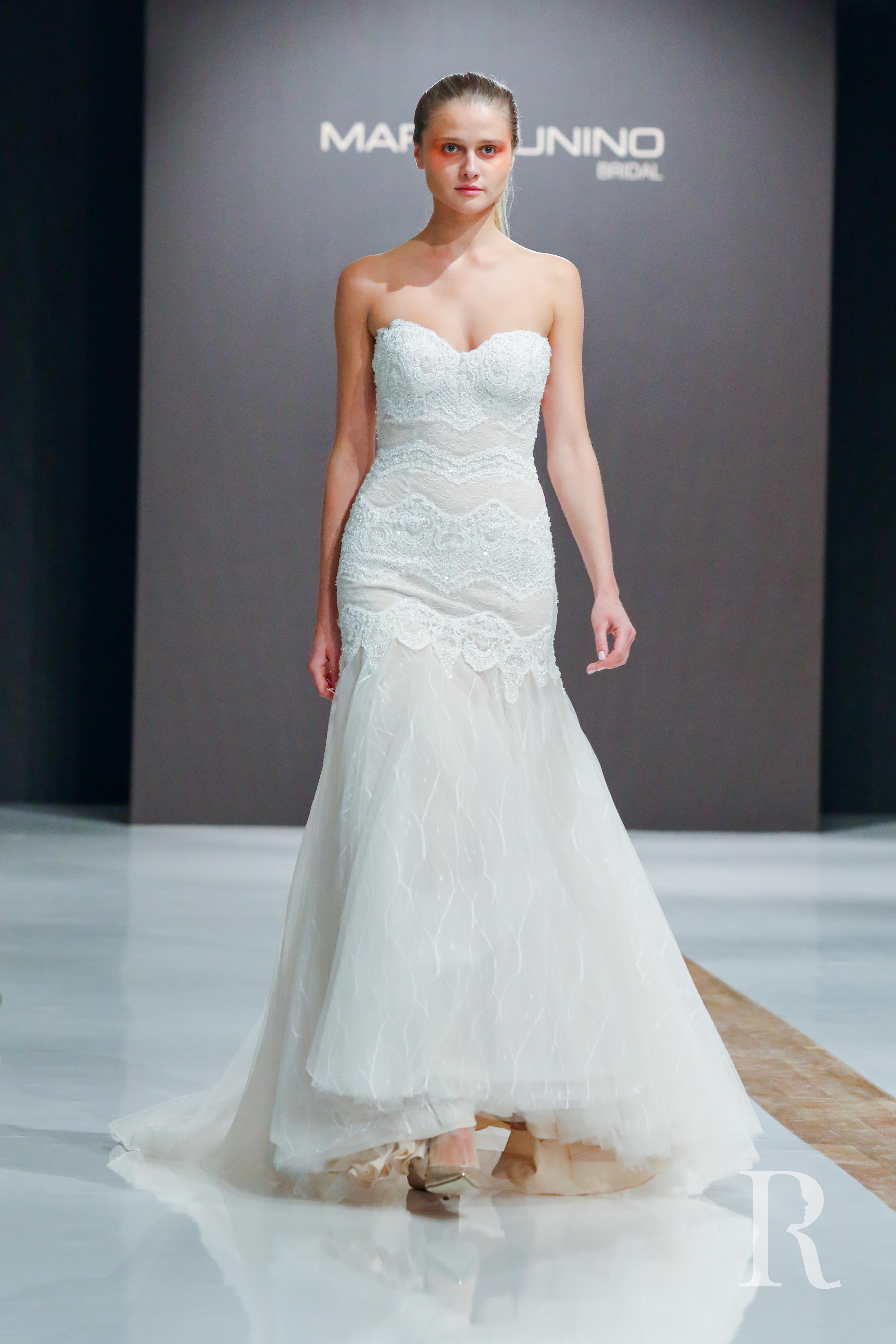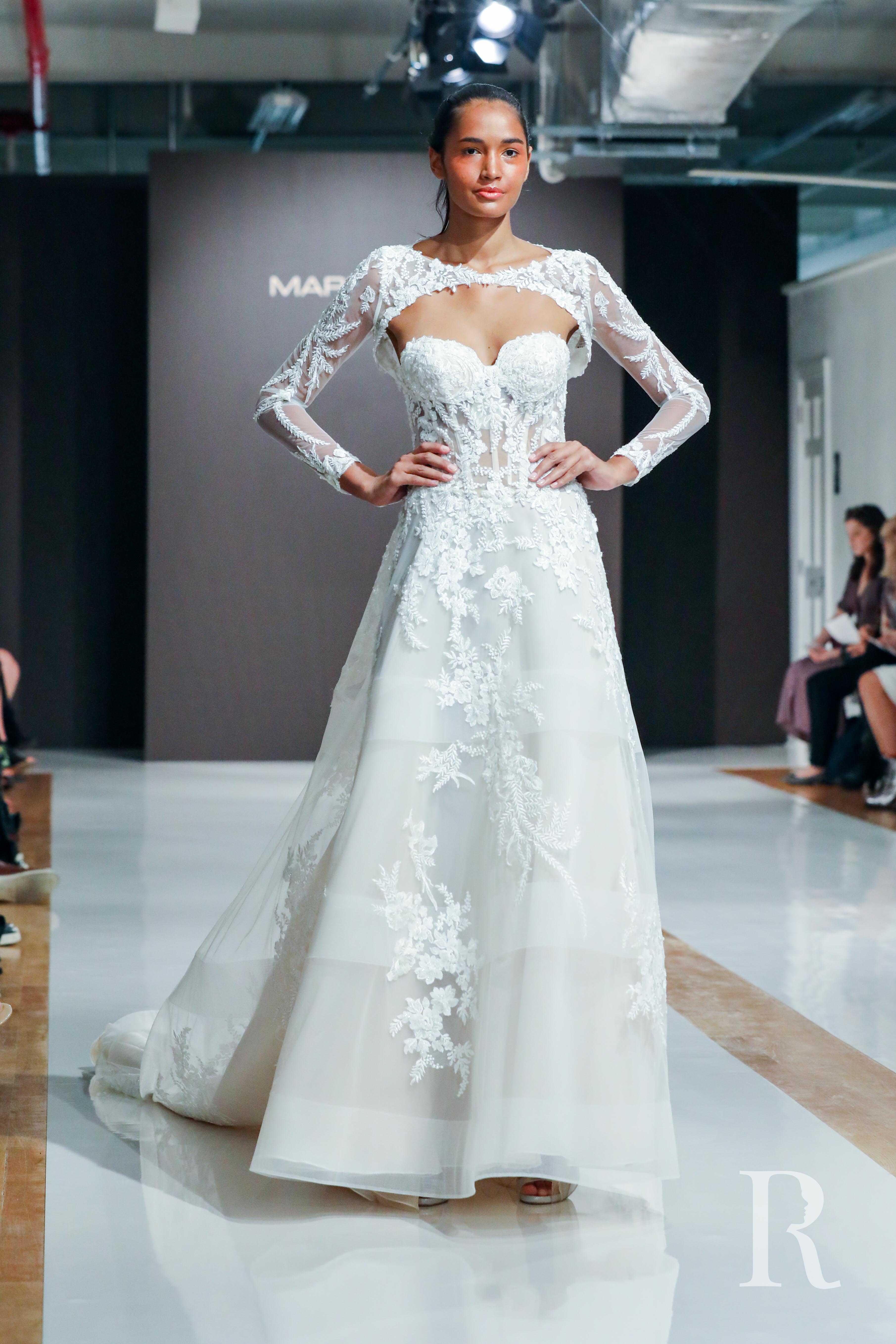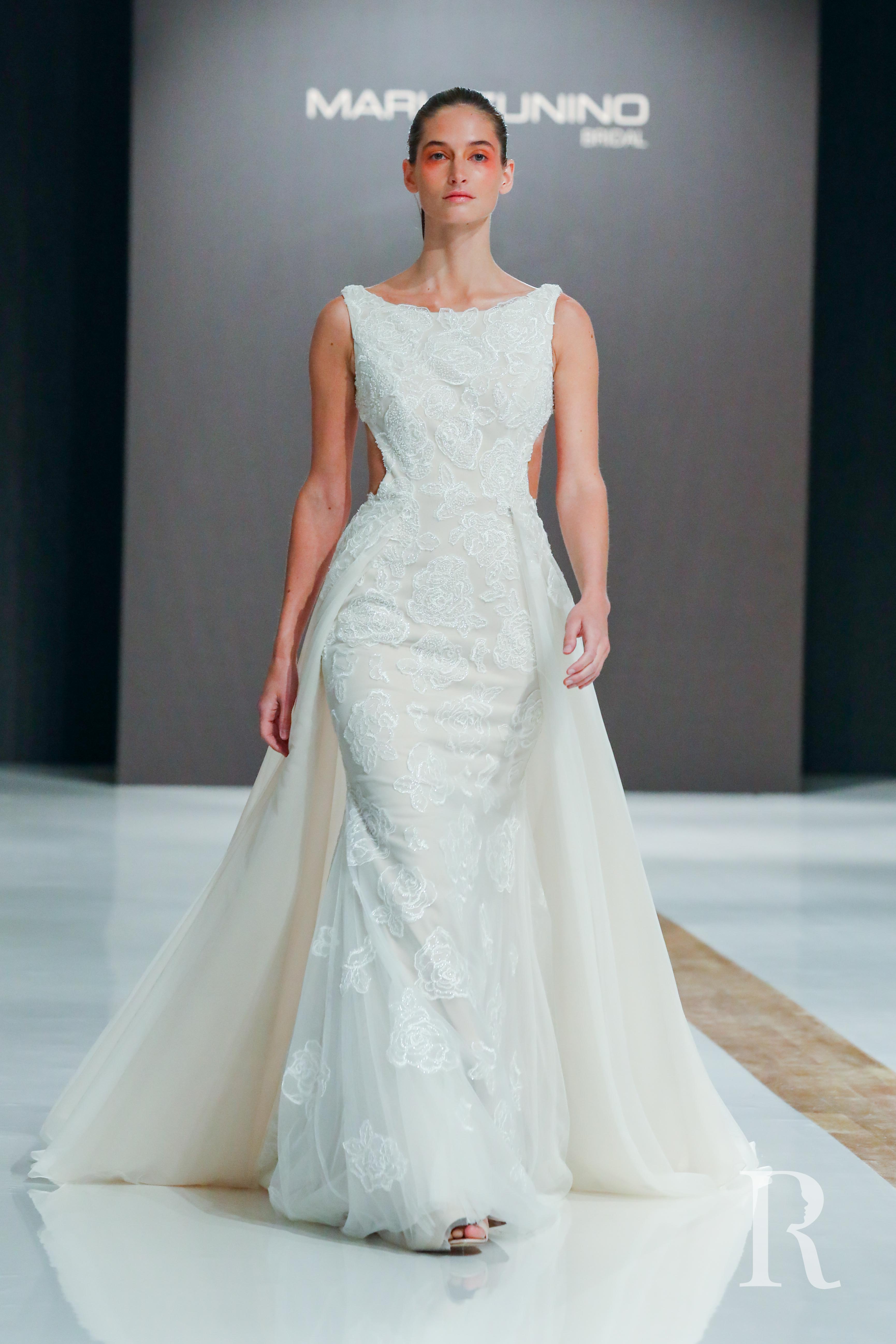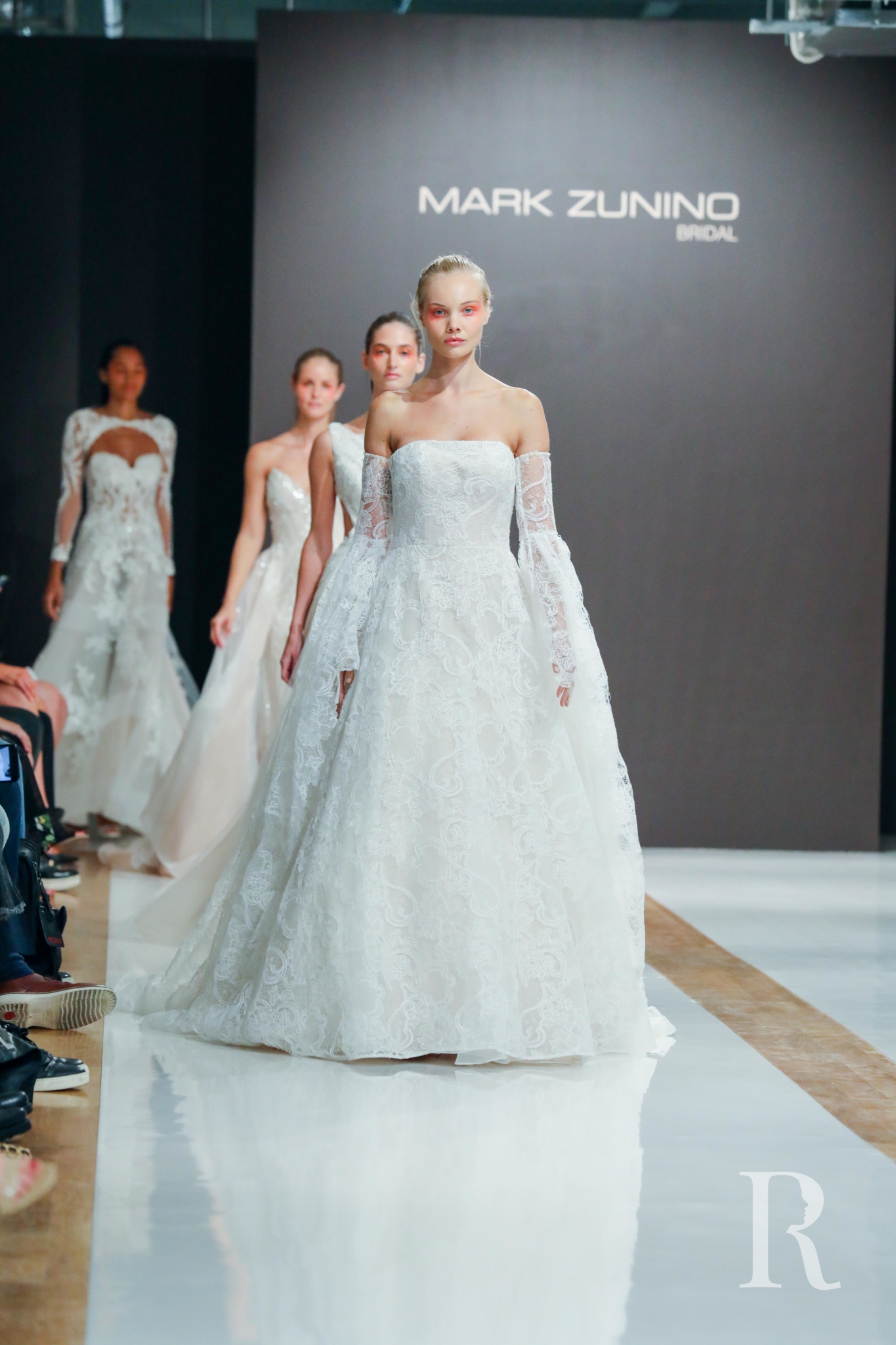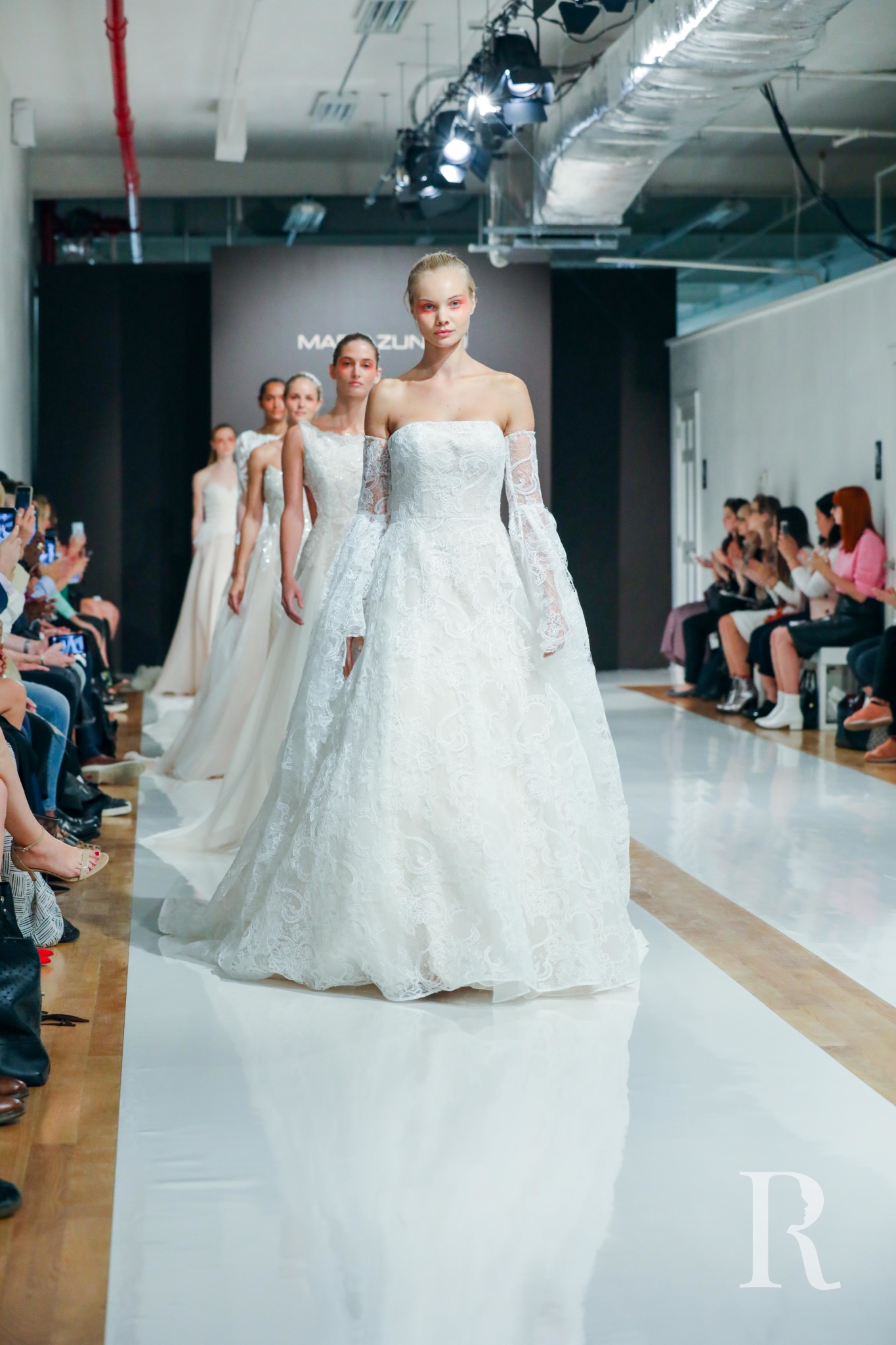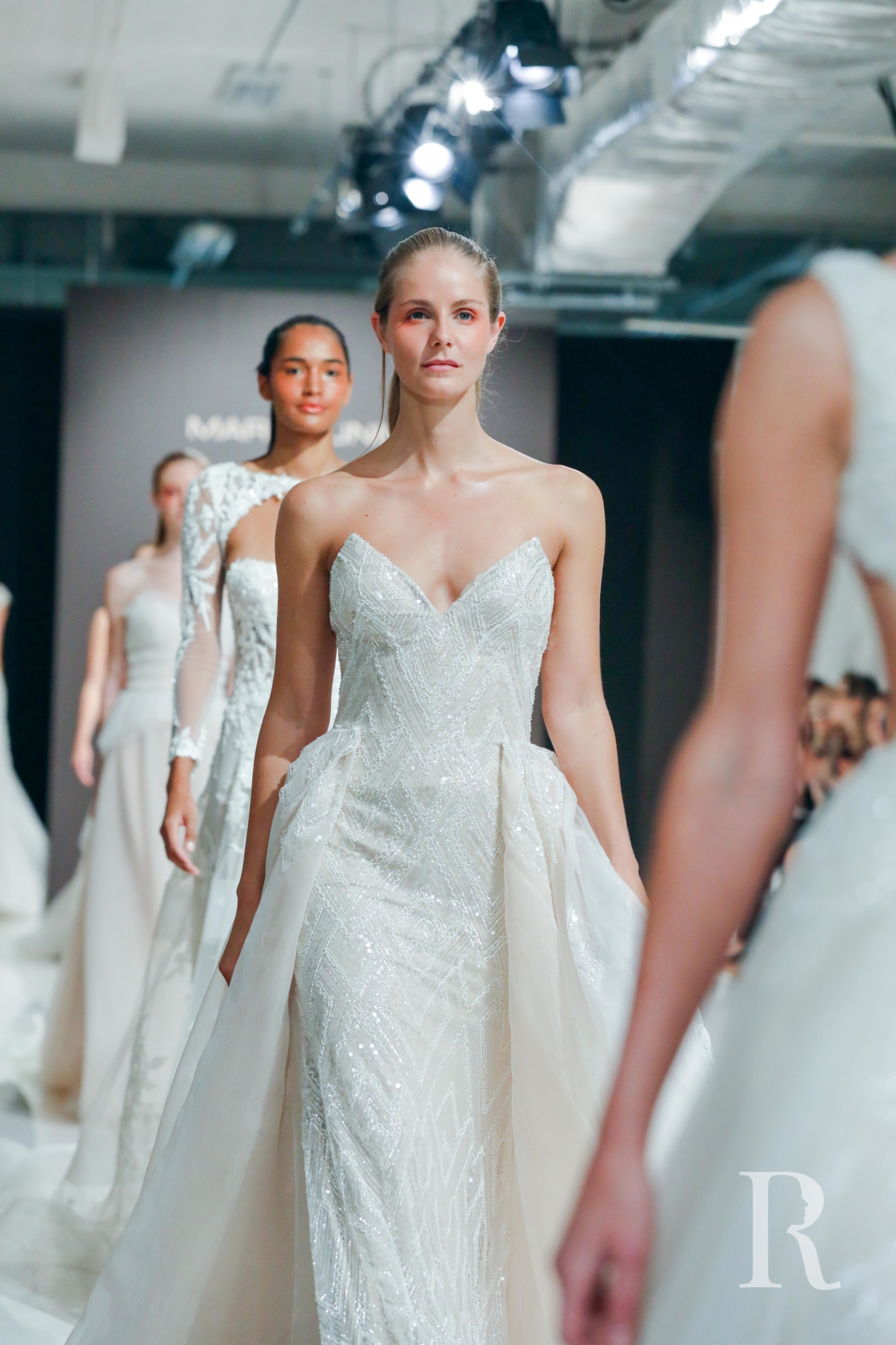 More on Mark Zunino. More on our involvement with Bridal Fashion Week.