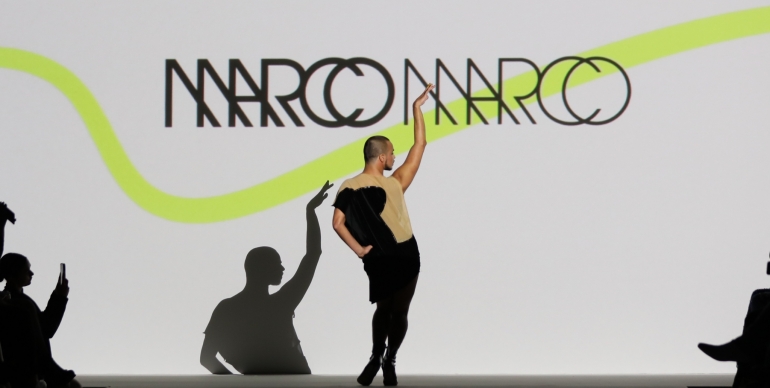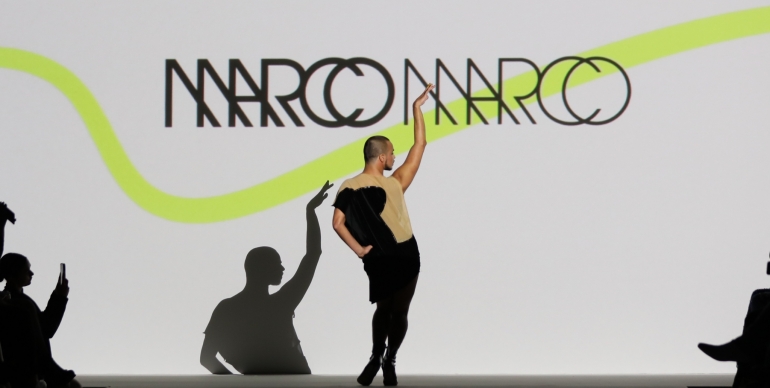 Marco Marco – NYFW Spring 2018 Ready-To-Wear
At this point, a raunchy runway is no big surprise. We've seen enough Victoria's Secret shows and barely-there bikini collections to know lingerie and skimpy attire isn't nearly what it's been cracked up to be. But there was no semblance of irony or unnecessary skin at Marco Marco this week. That's because this underwear brand crafted their revealing show just right to fit our current political climate and some of fashion's most popular trends. Yeah, we're talking 00's neon right from that famous Apple commercial and delicious tulle skirts with an air of vintage glory about them. The presence of a Madonna and a drag queen. Really, what more could you want?
On a more serious note, it was the inclusive nature of Marco Marco's runway that made it such a sight for sore eyes. Tight briefs, jock straps, and lingerie are nice, but there's something extra poignant about casting an underwear show as freely as these guys did. Along with the expected chiseled abs and juicy thighs were plus-sized models strutting along unashamedly. Additionally, for a brand primarily known for mens underwear and swimsuits, their Spring 2018 featured a generous number of gowns. There was a beautiful turquoise piece of crippled frills, dozens of one-shoulder dress tops, and even a zigzag hourglass dress everyone needs to be talking about. And, in the spirit of inclusion, these more feminine pieces were worn by models of all genders.
Inclusion played a big role in the atmosphere of the Marco Marco Spring 2018 show at Style Fashion Week, but it wasn't the only thing worth remembering. This year, their pieces truly ran the gamut from almost traditional to outright theatrical. There was the distinctly artistic squiggle pattern, leather chokers for men, and plenty of nude fabric along with exposed skin. In all, it was a show of diversity in an age when difference is a threatening thing. We knew an underwear show would make us feel something. We didn't know Marco Marco could blow us out of the water like this. Here's to a year of acceptance and great things to come.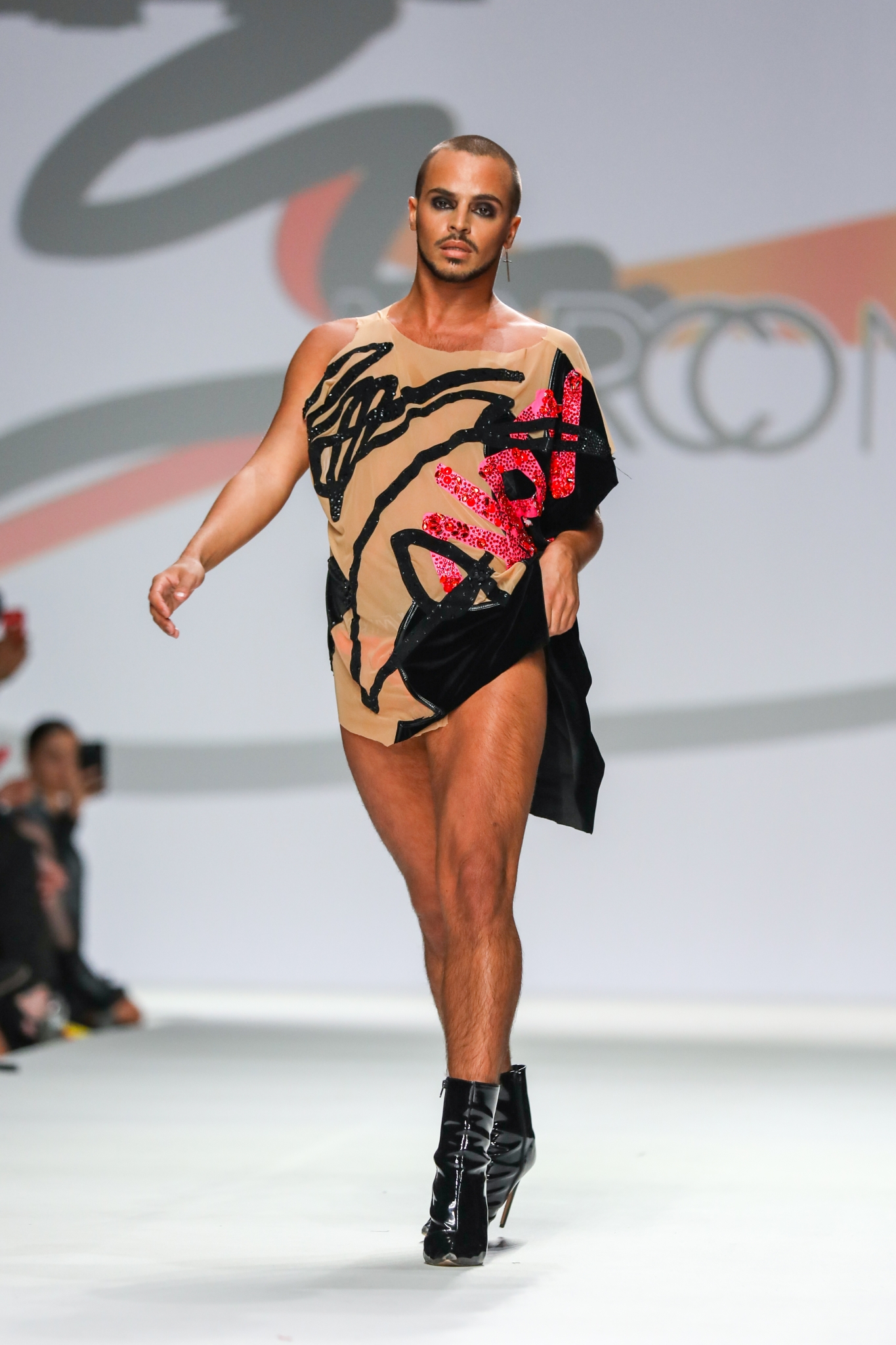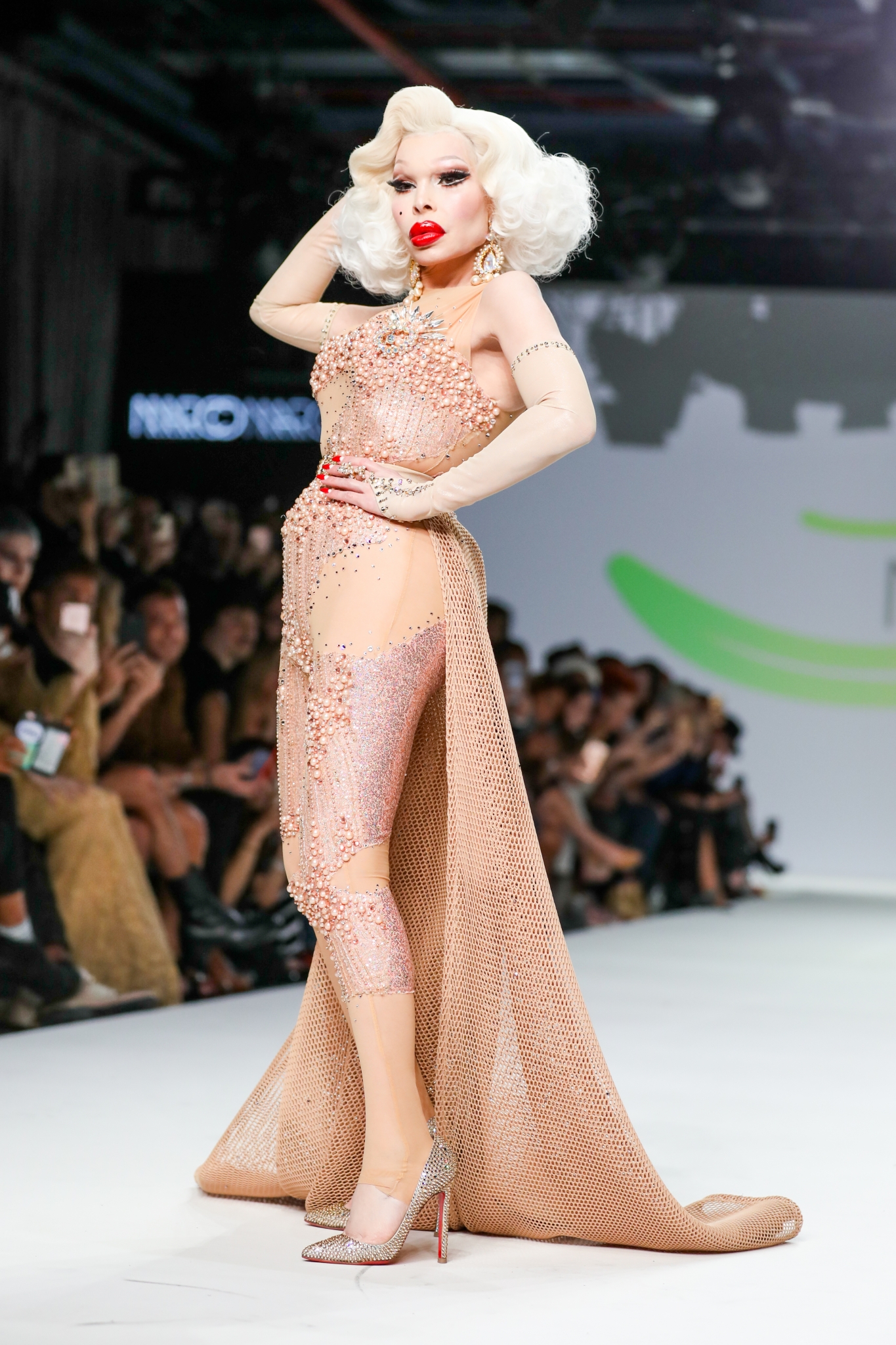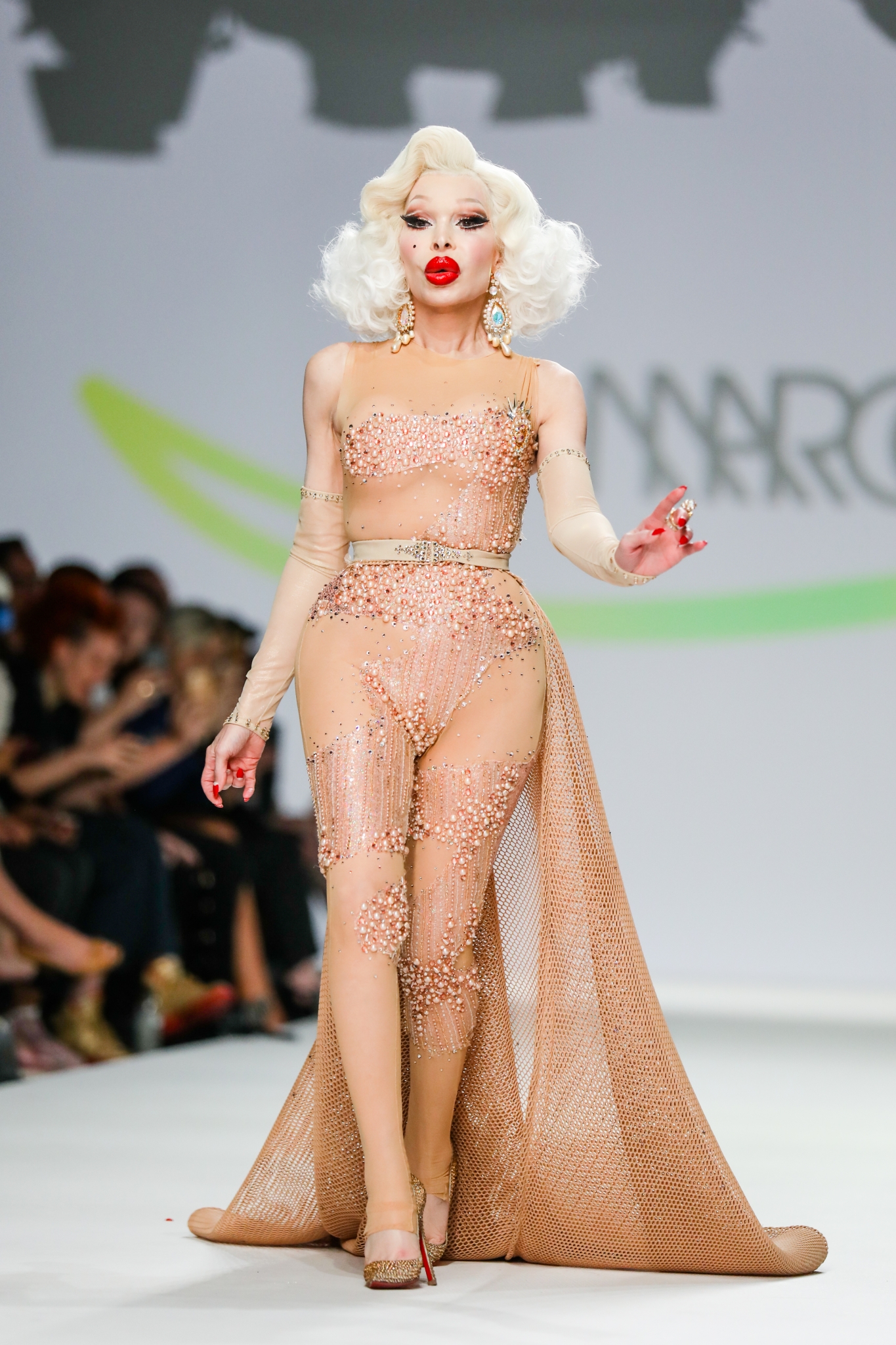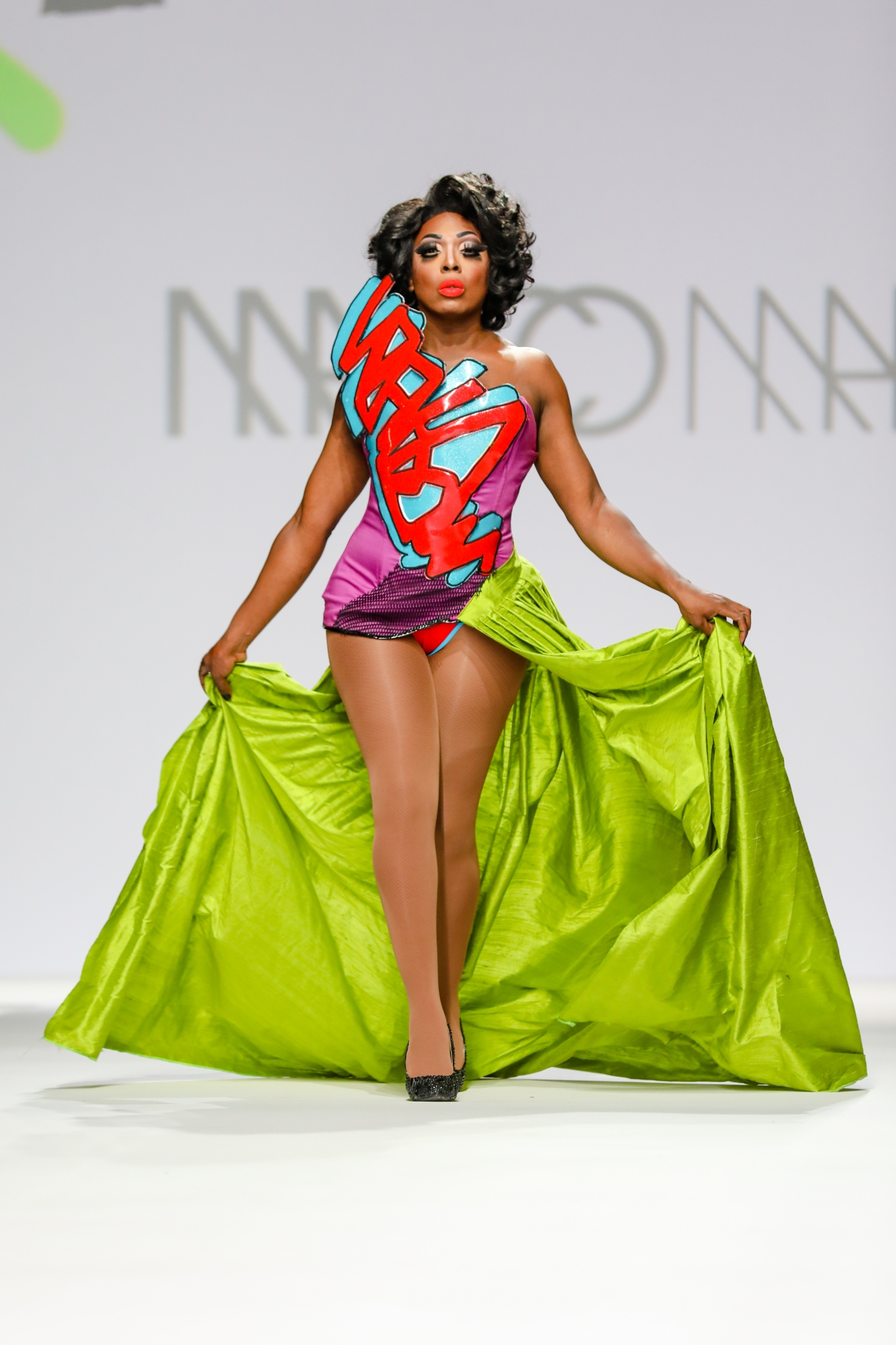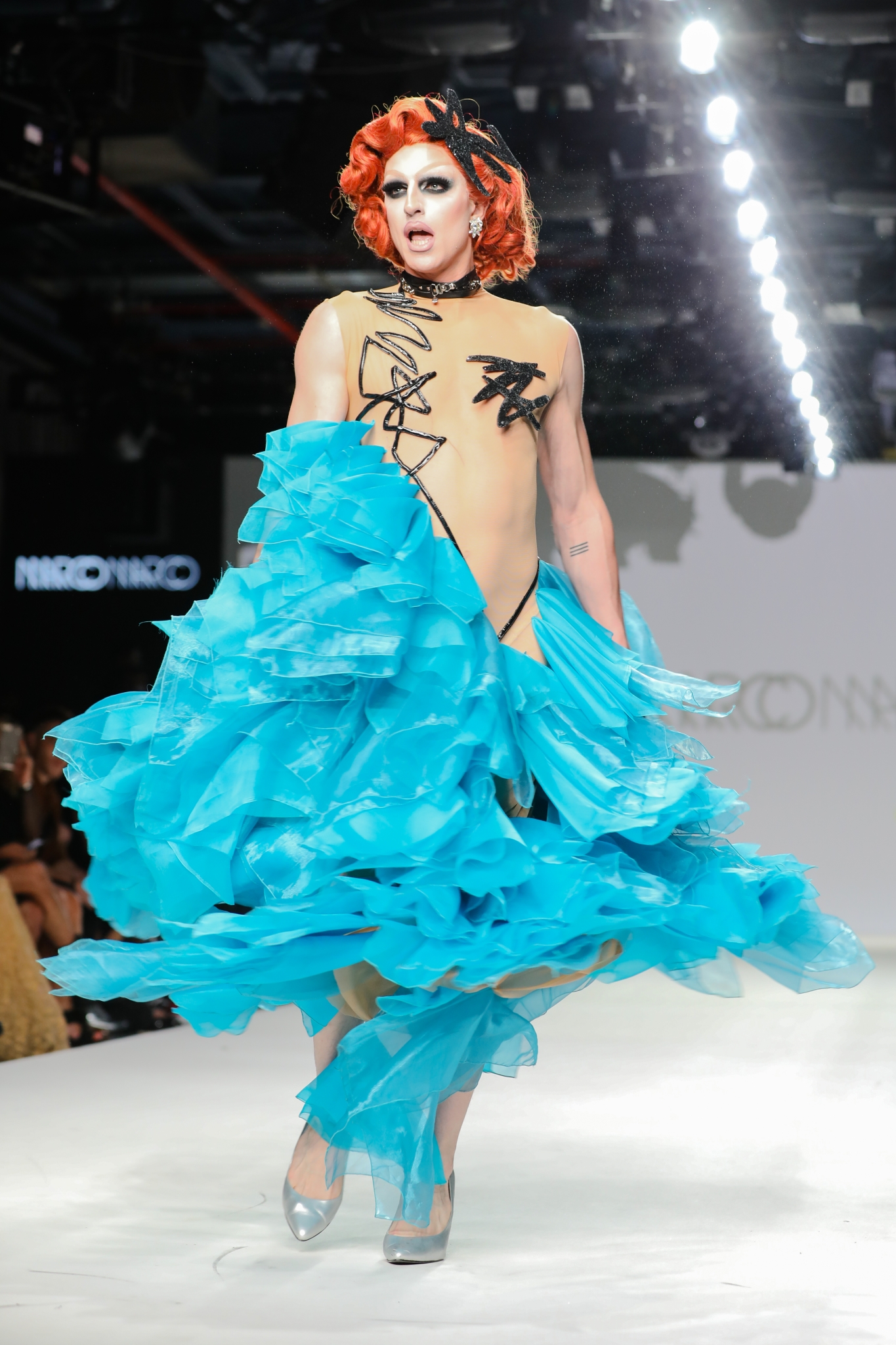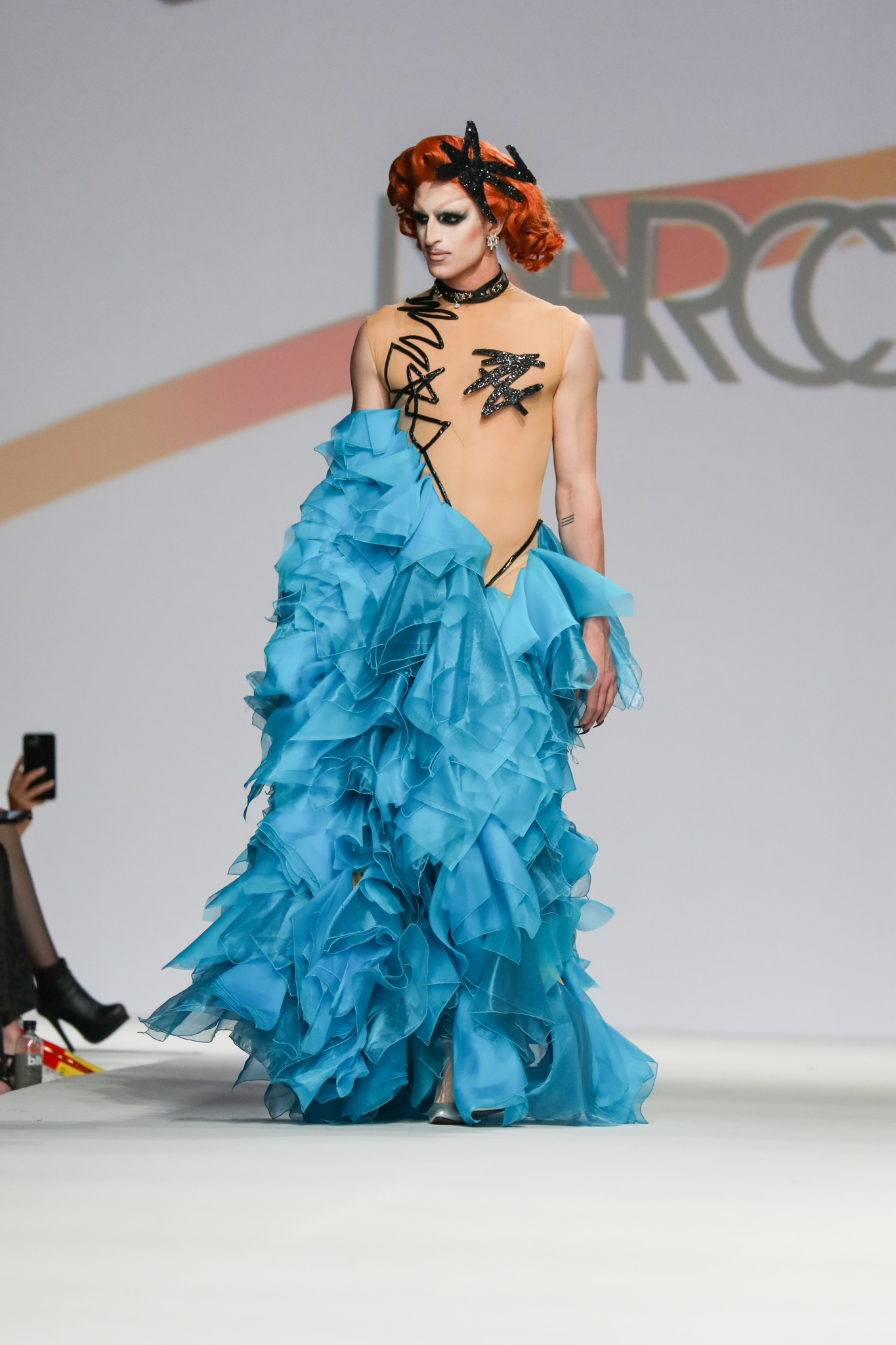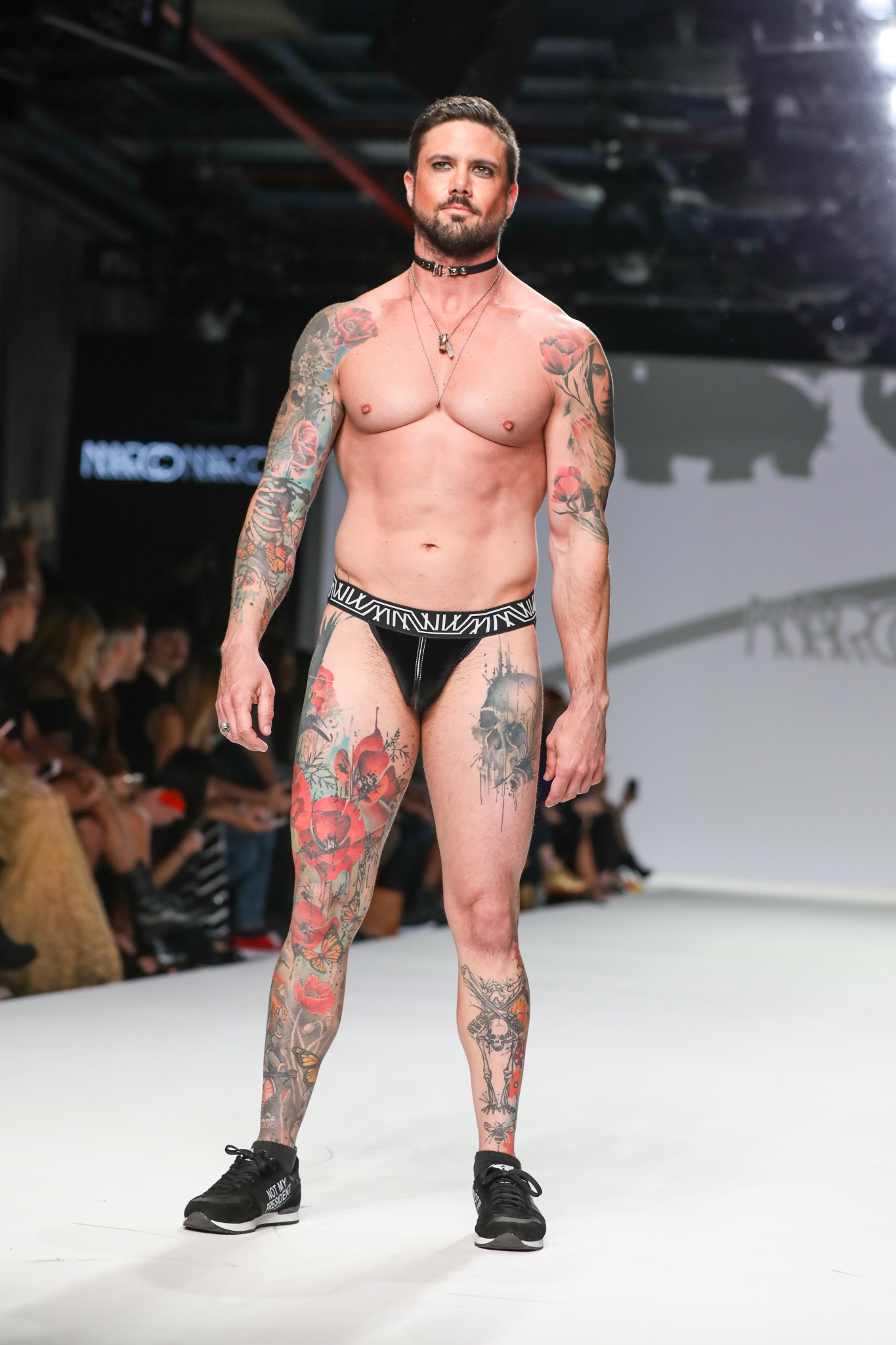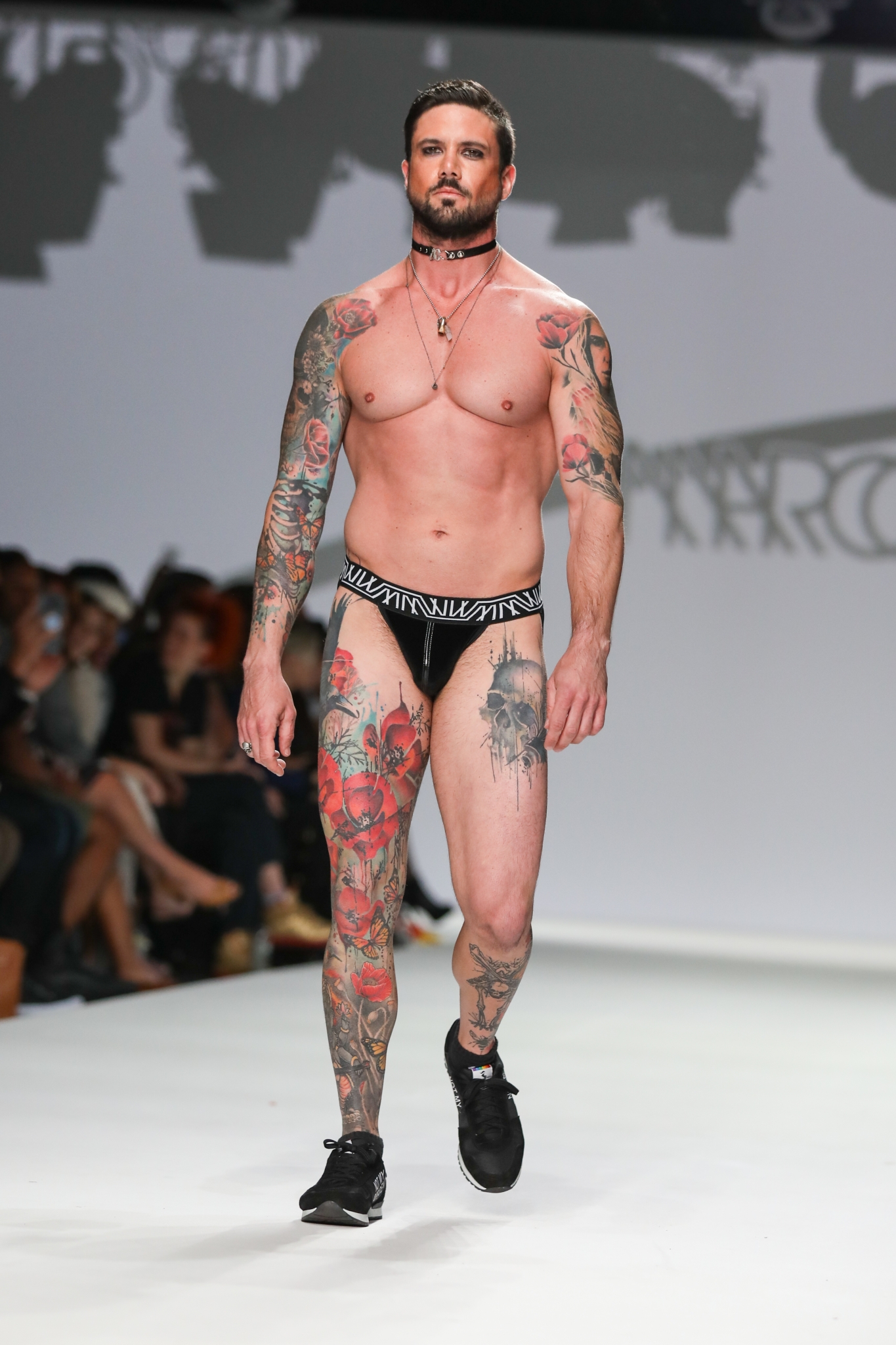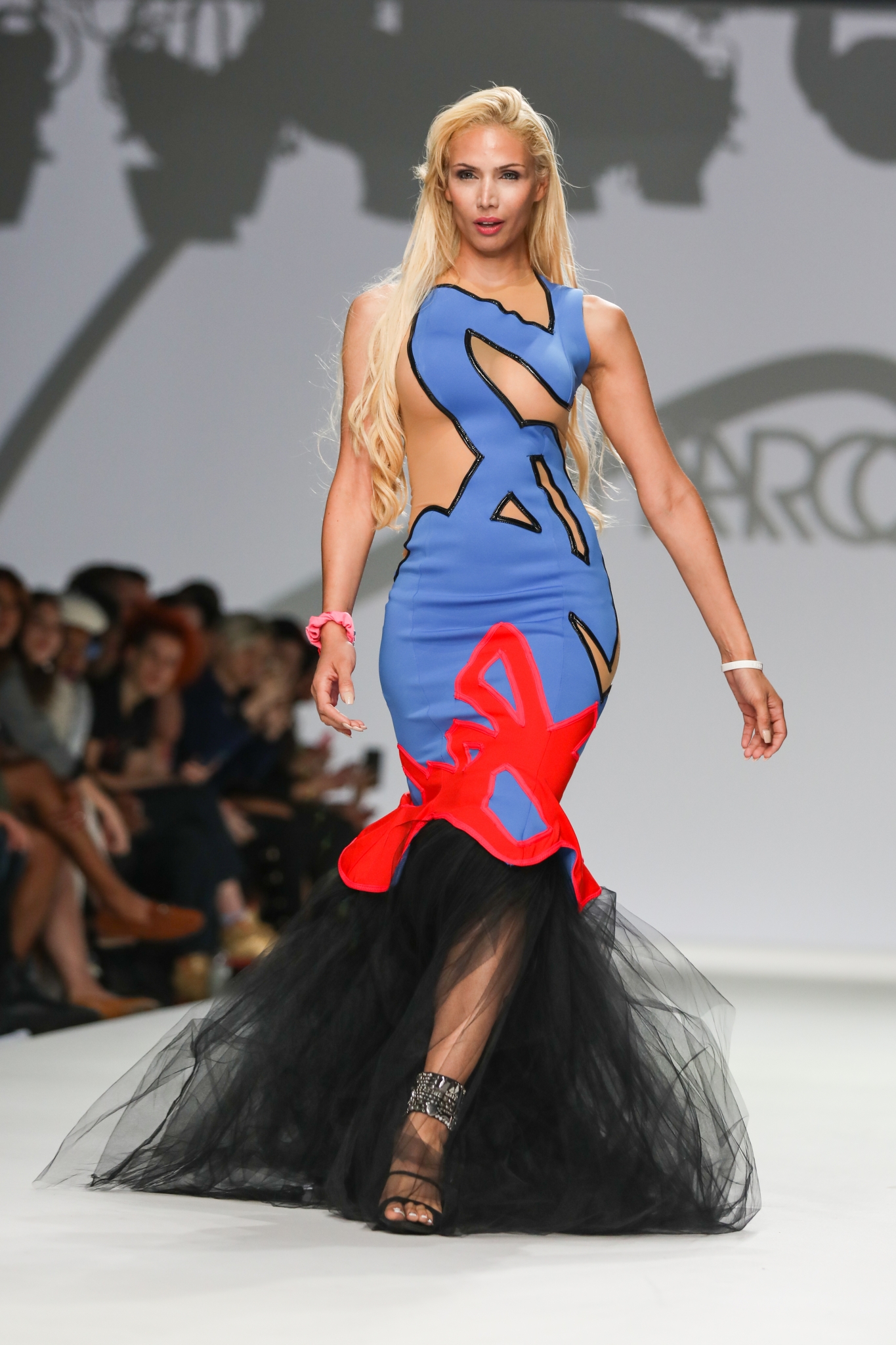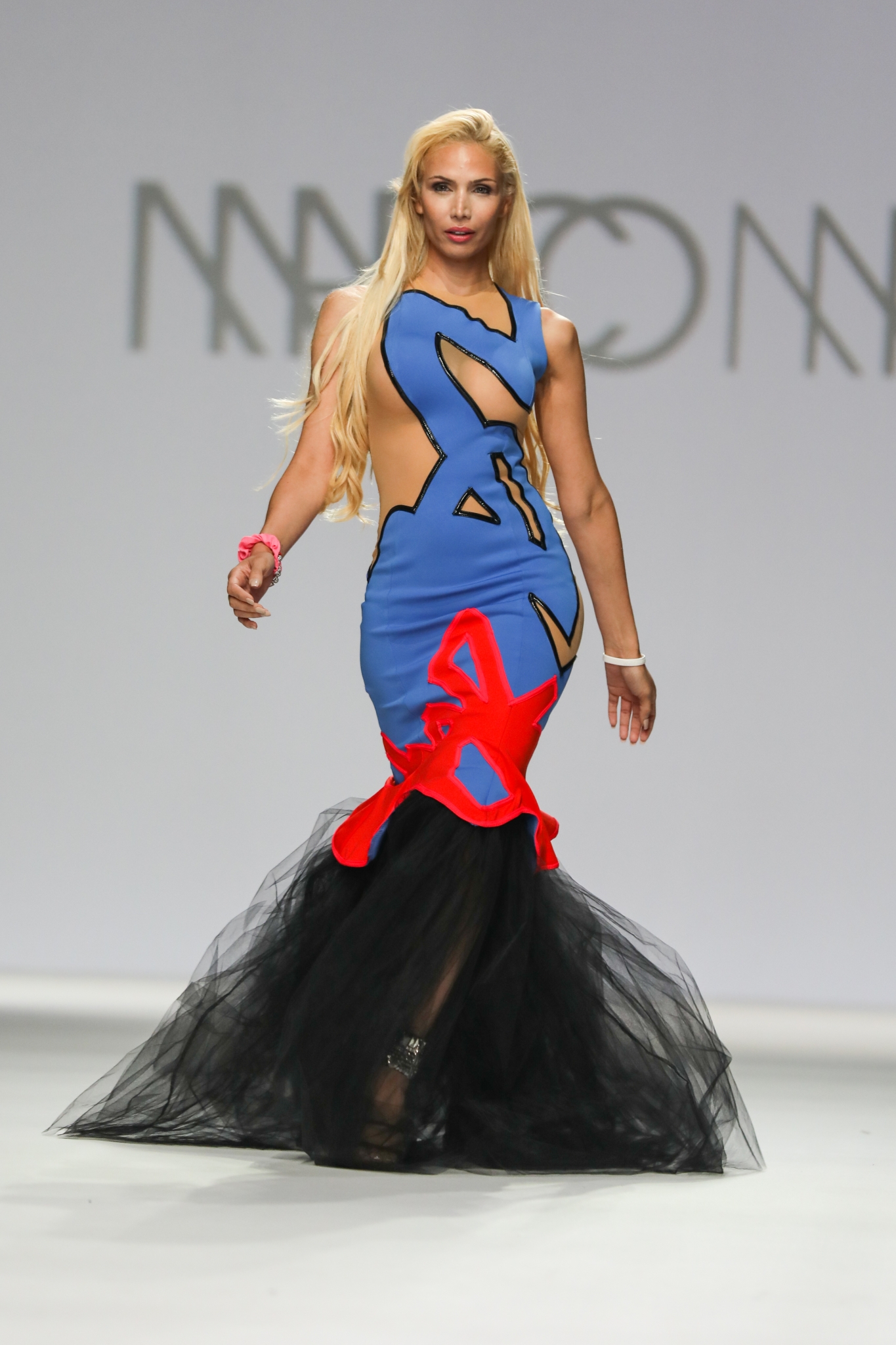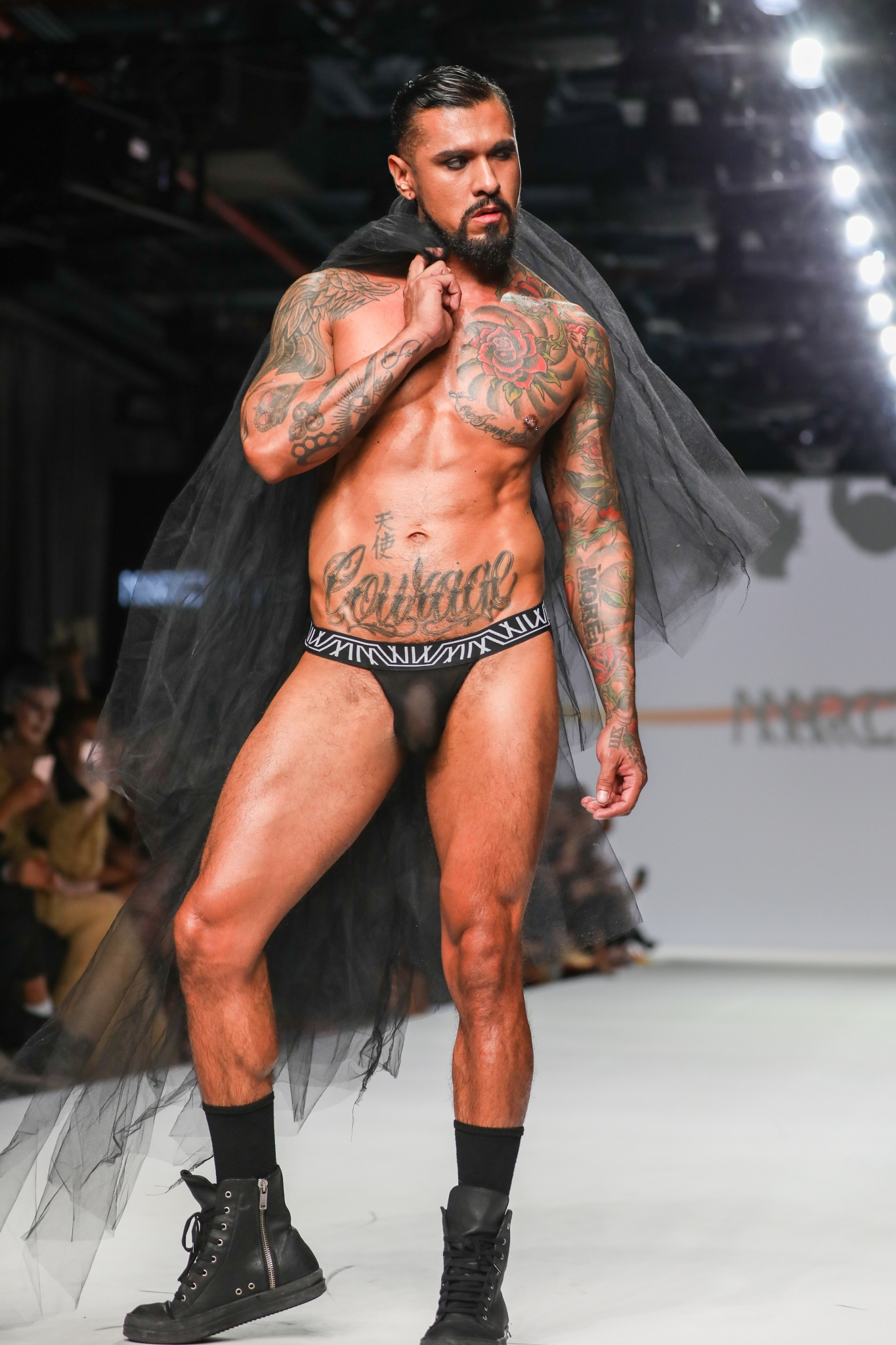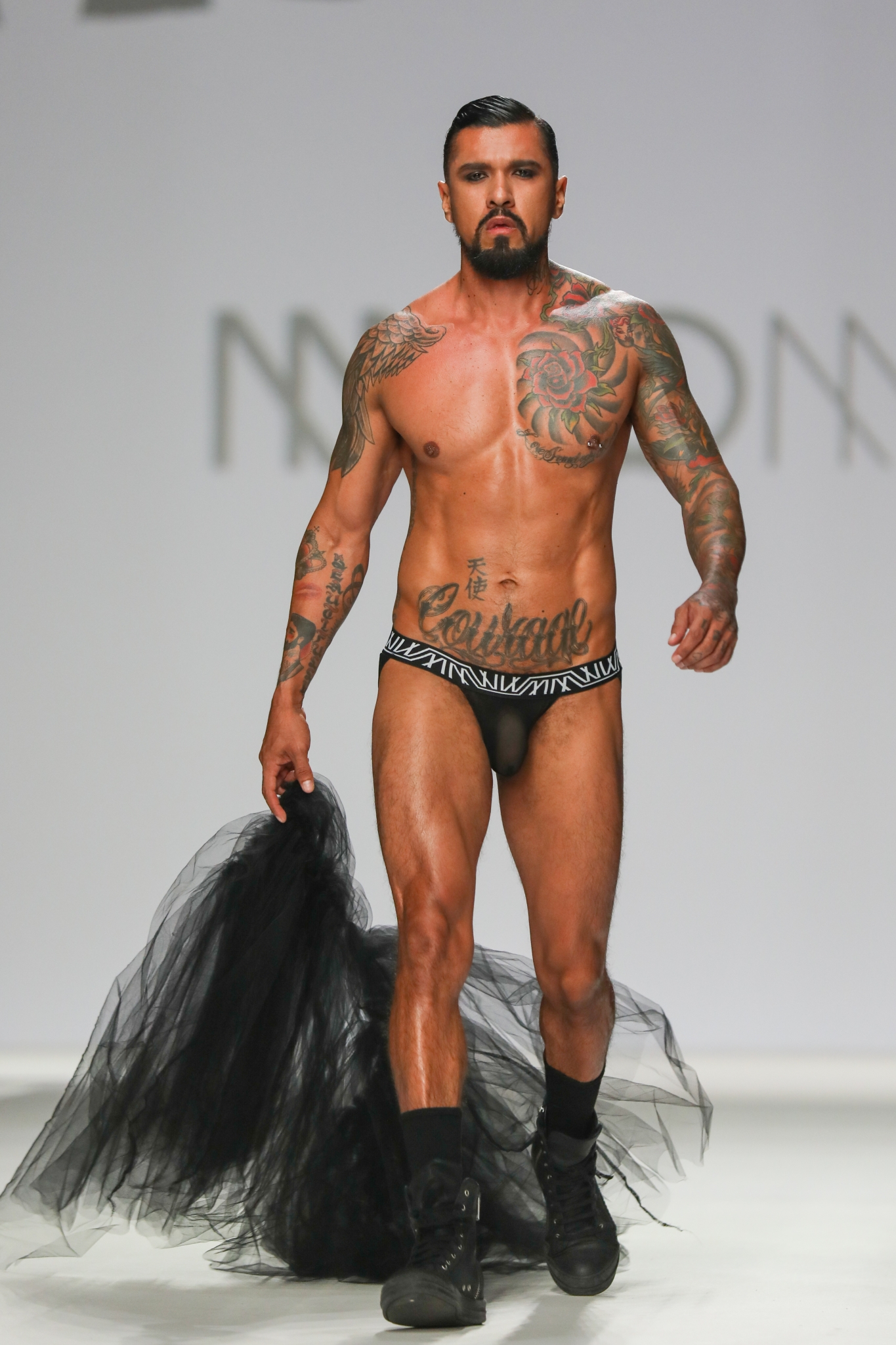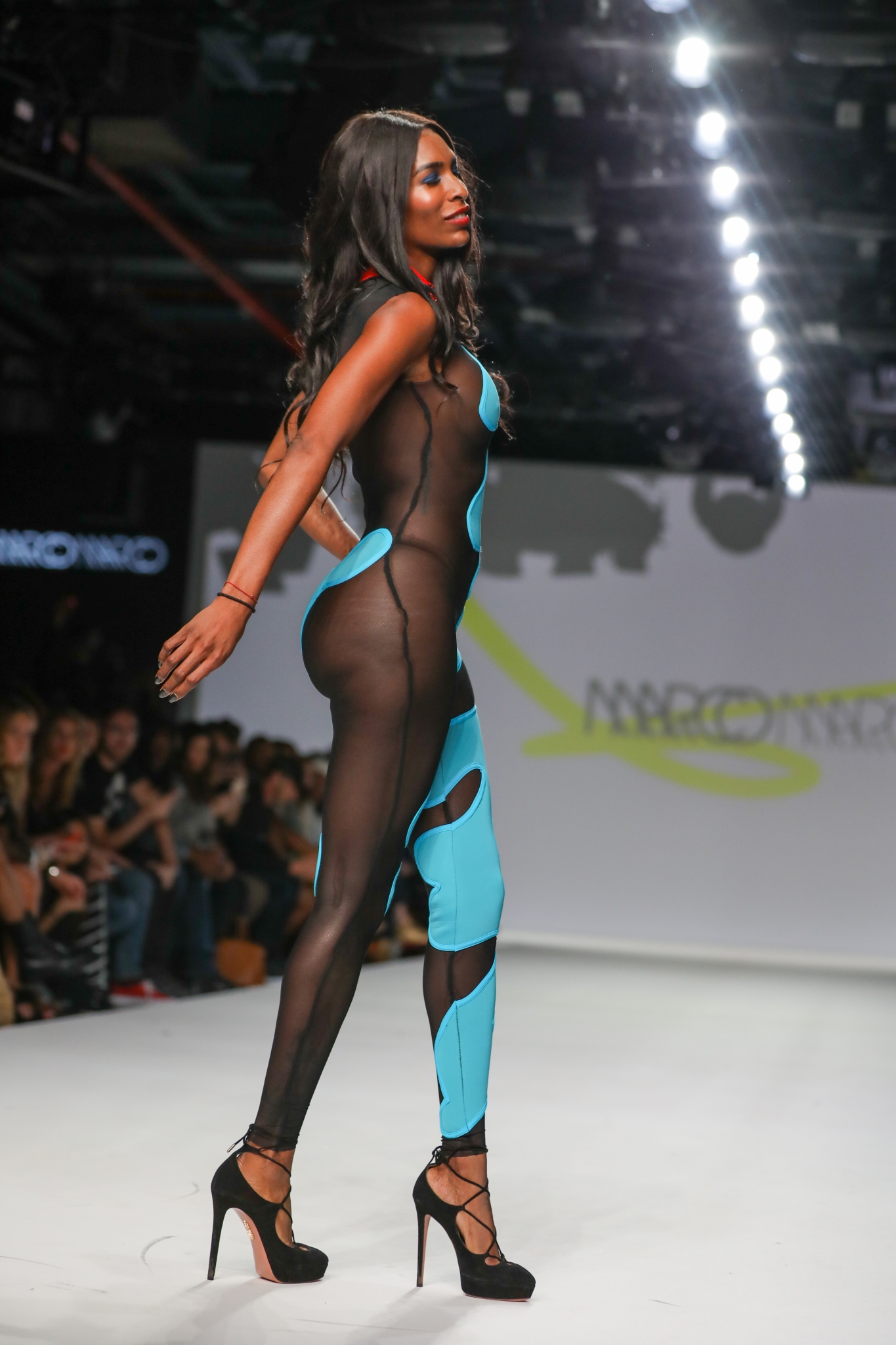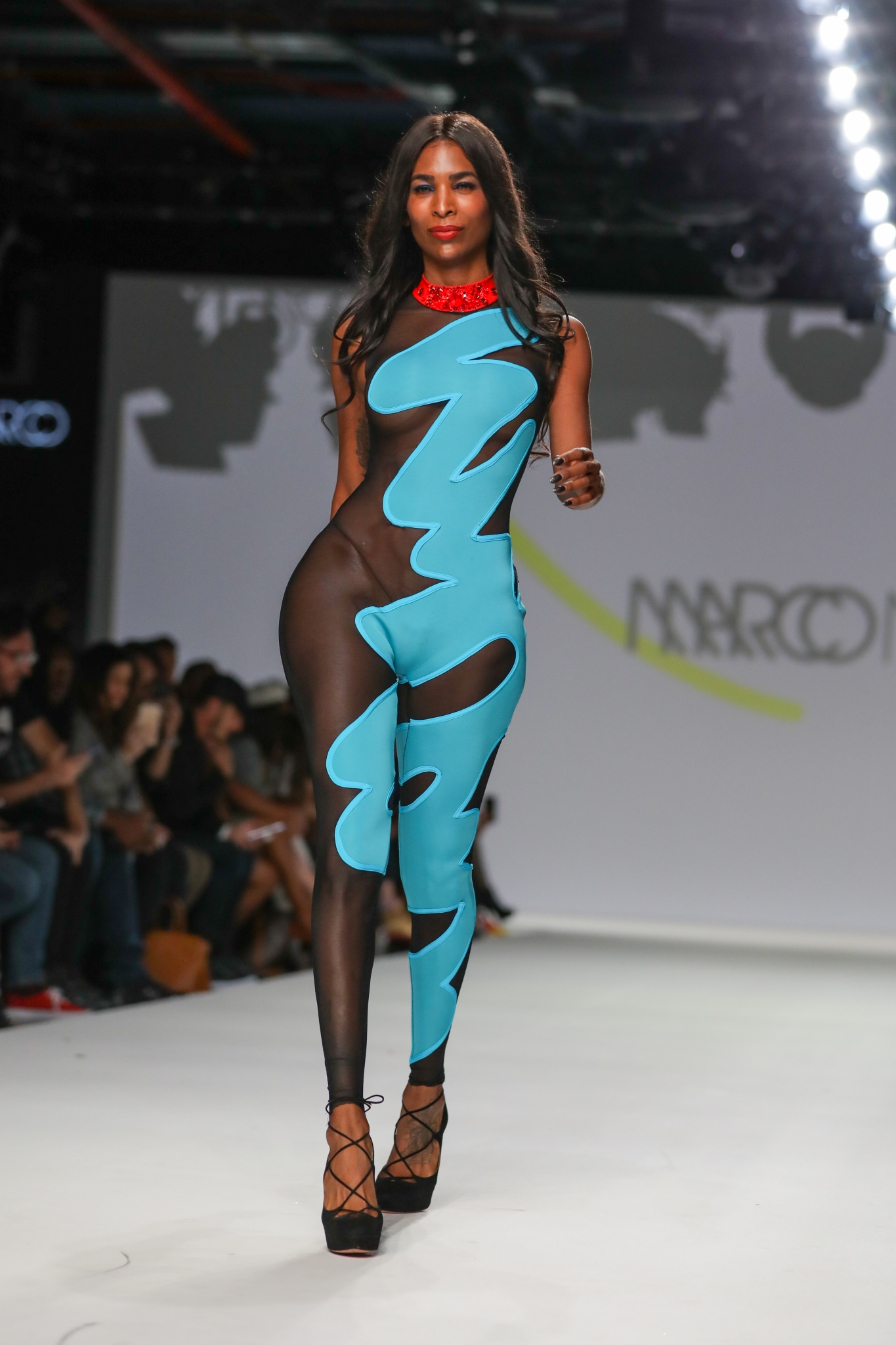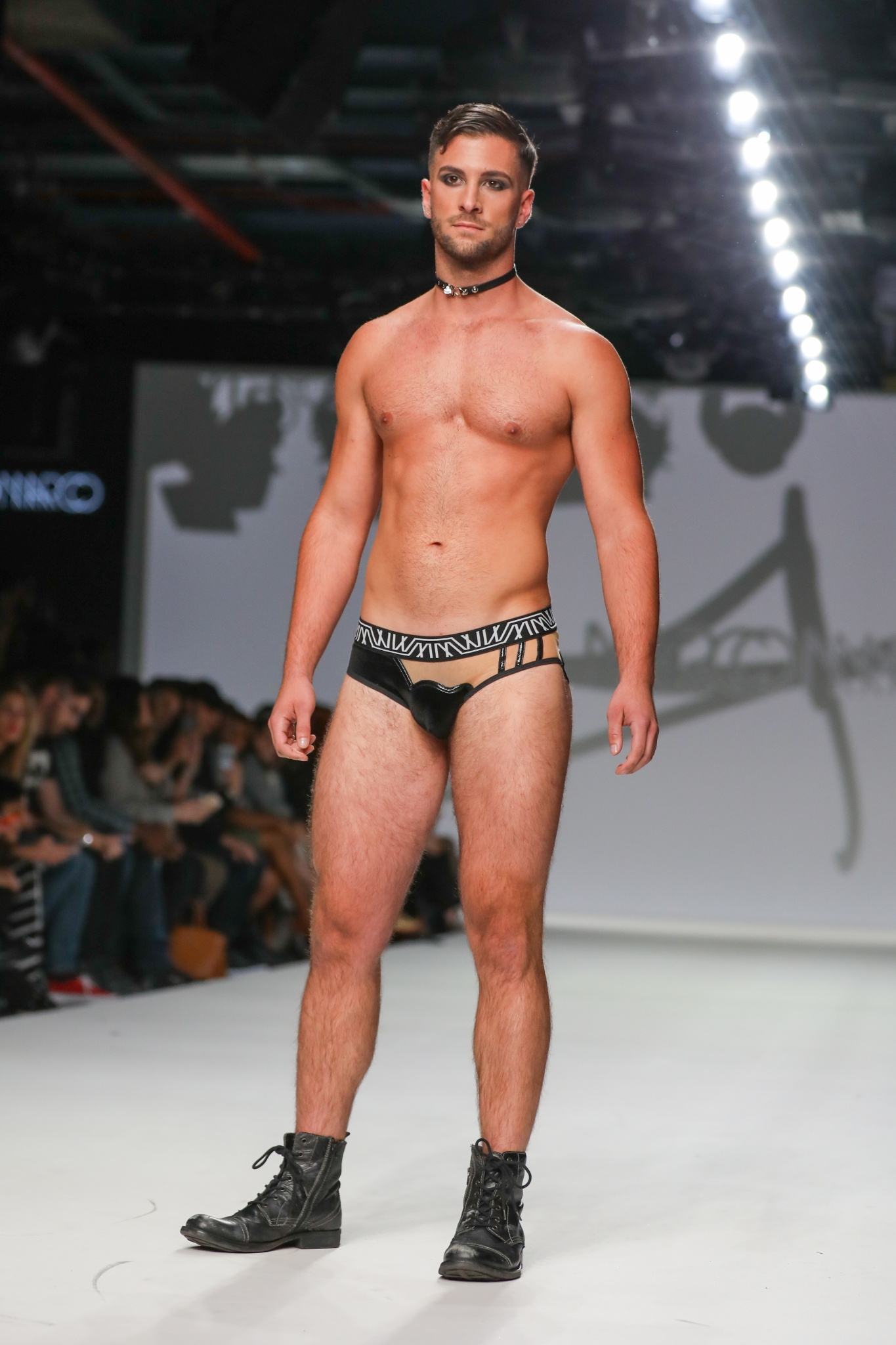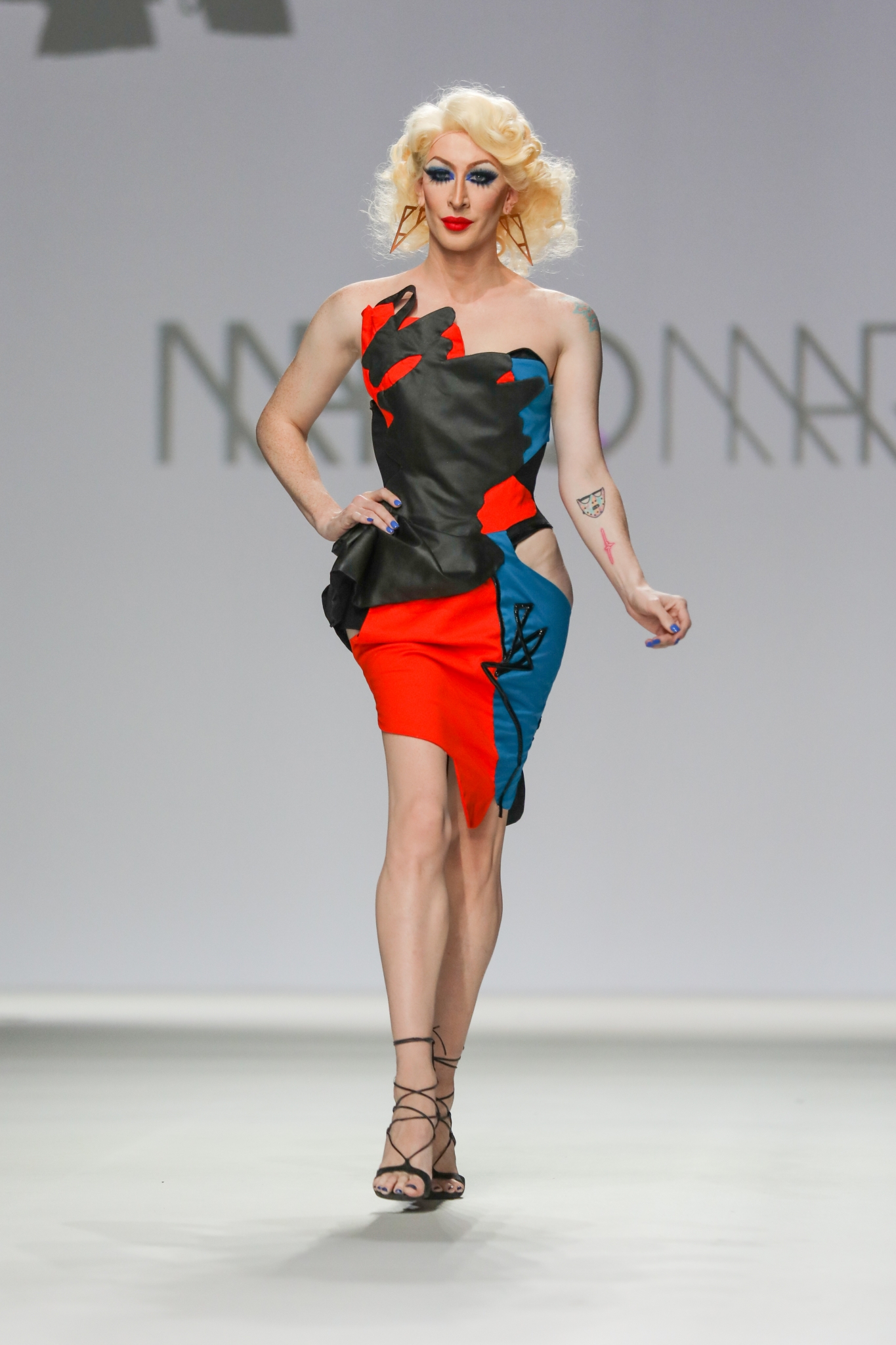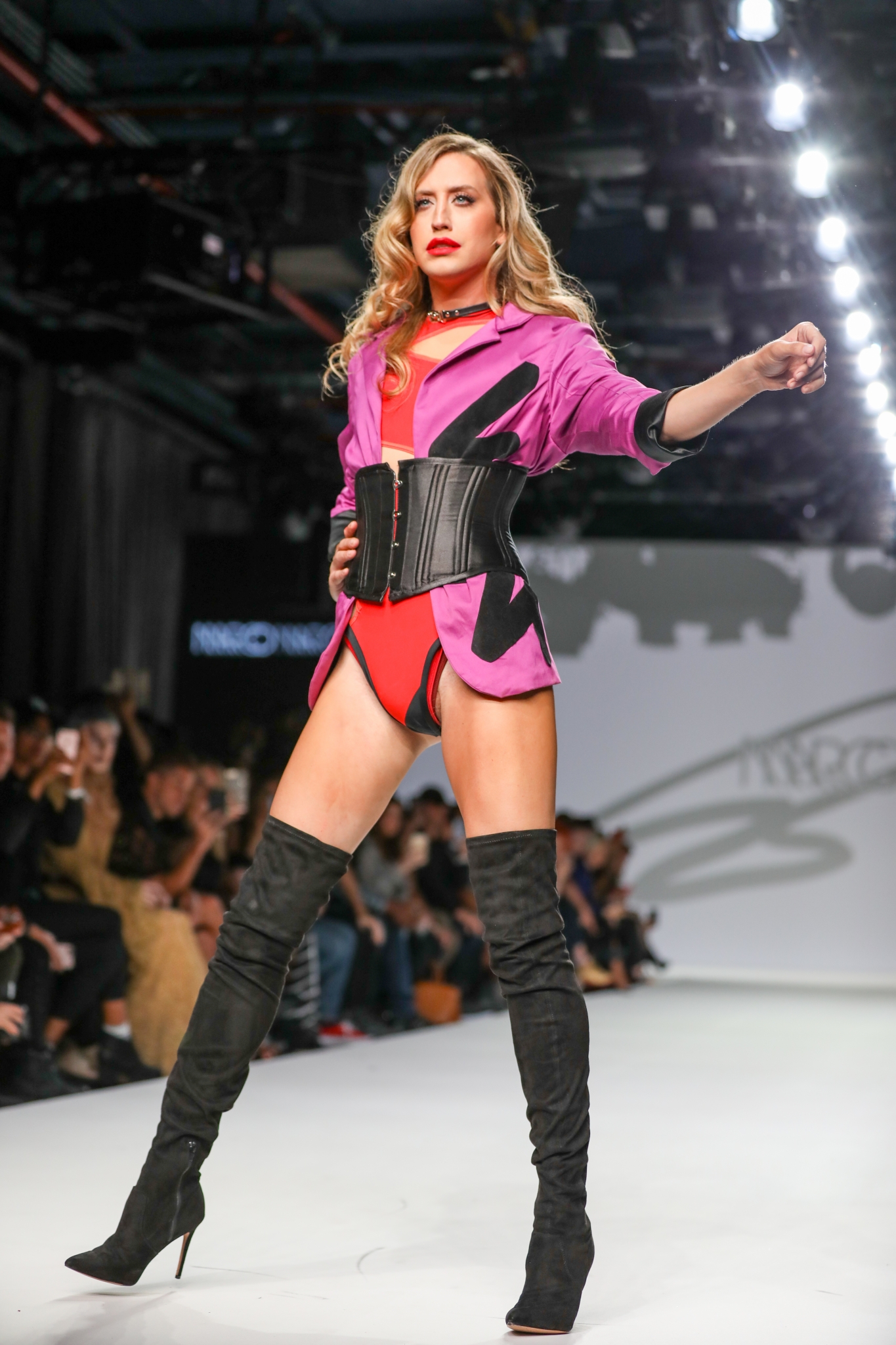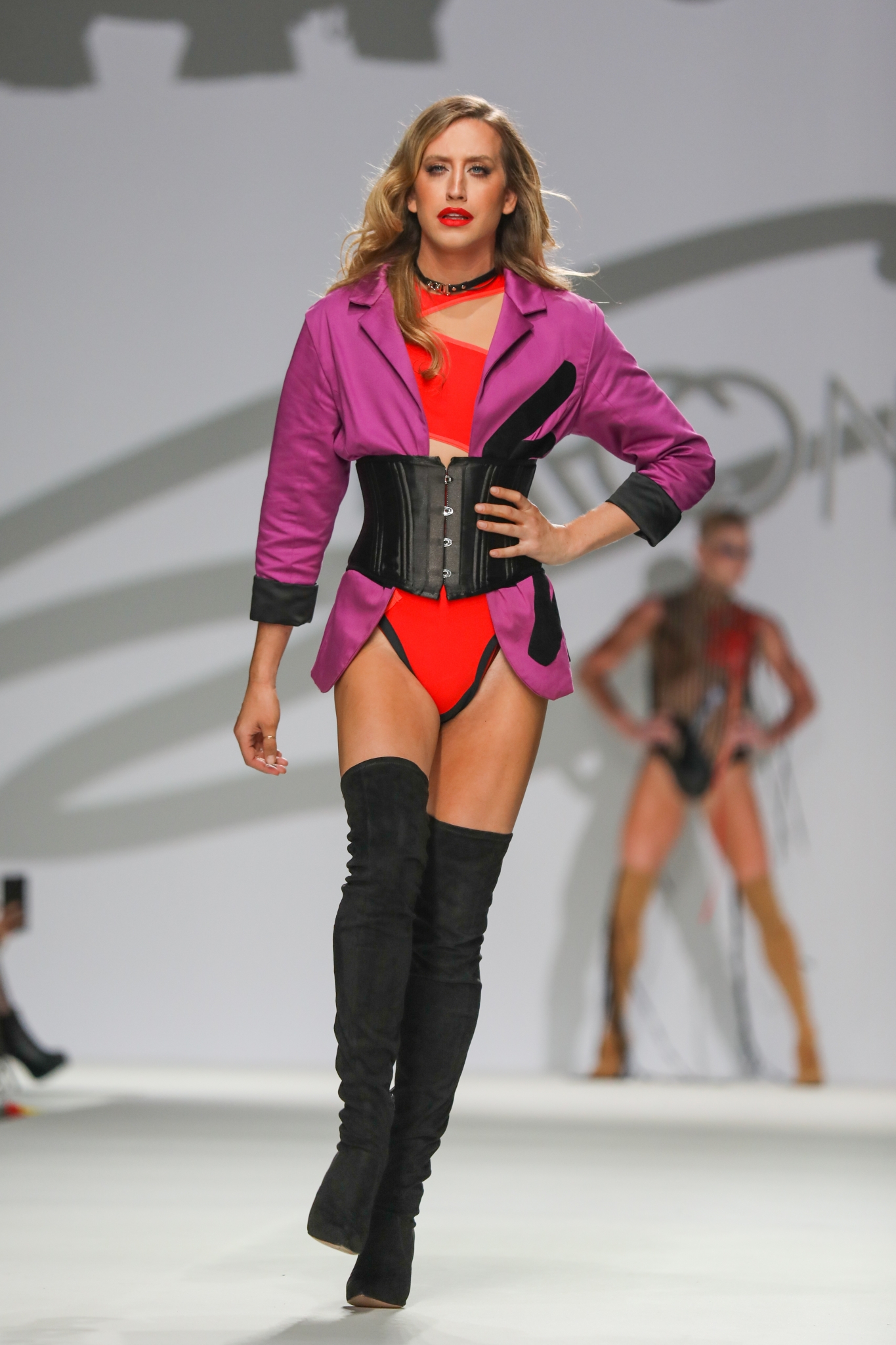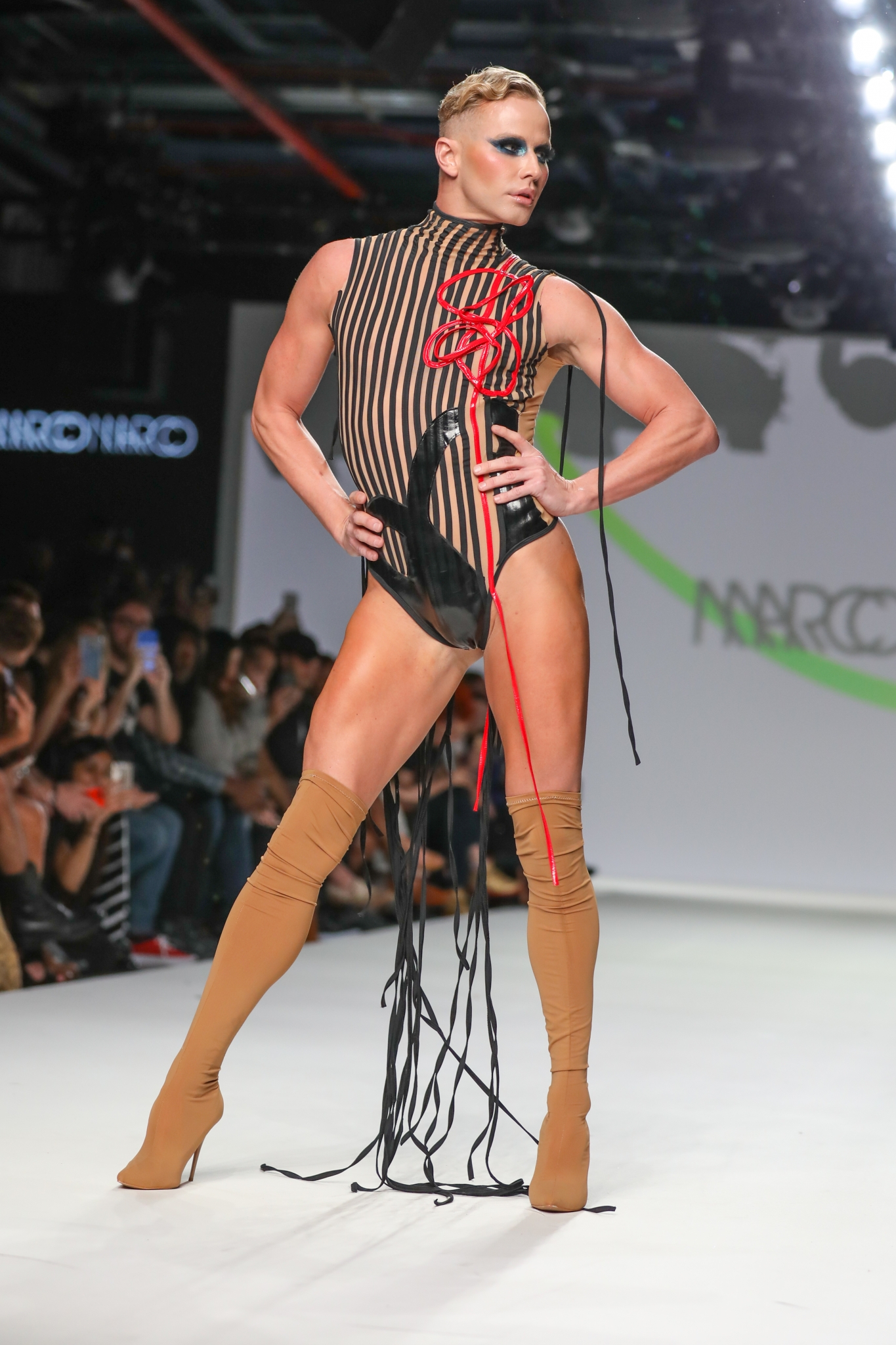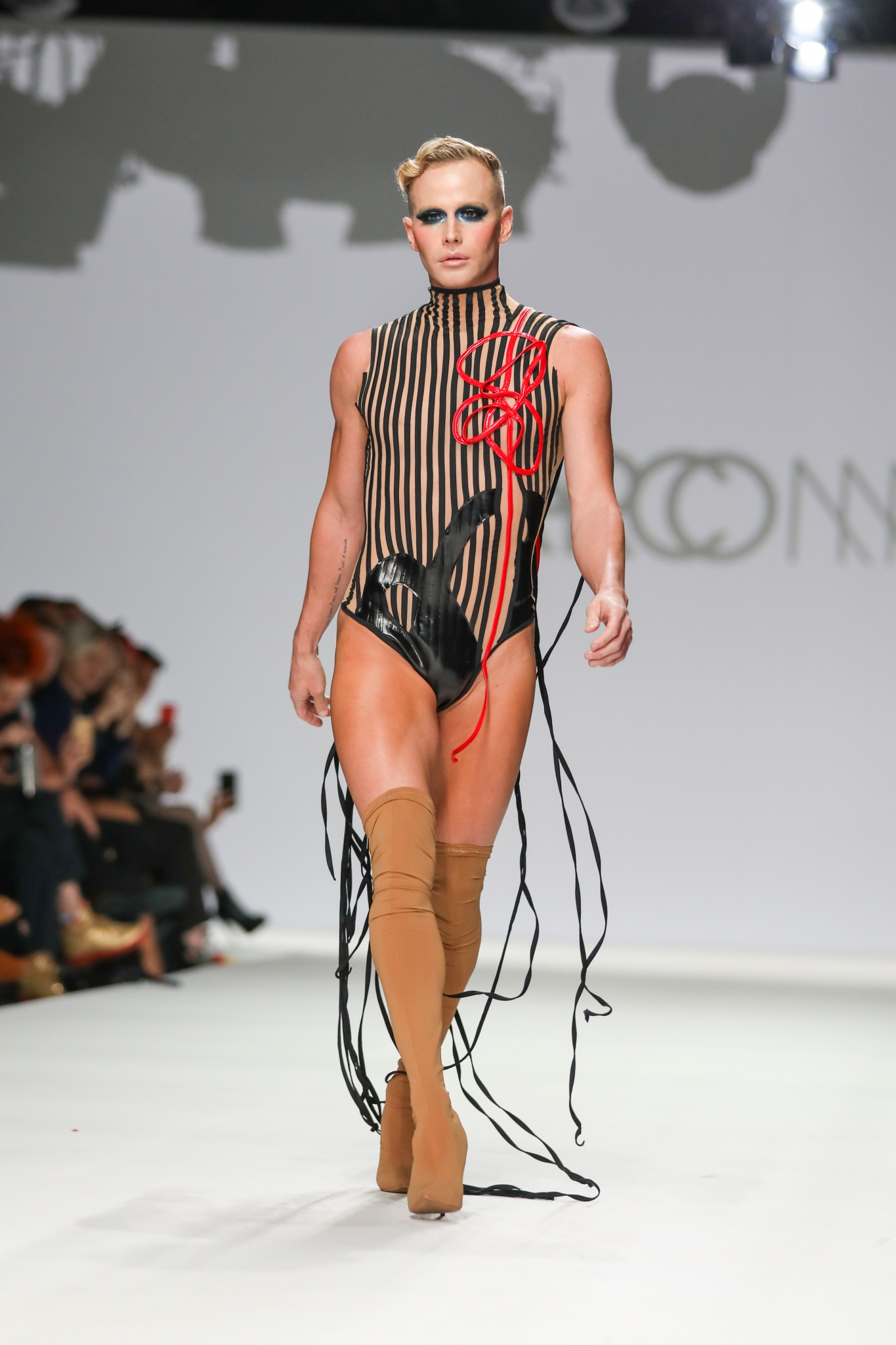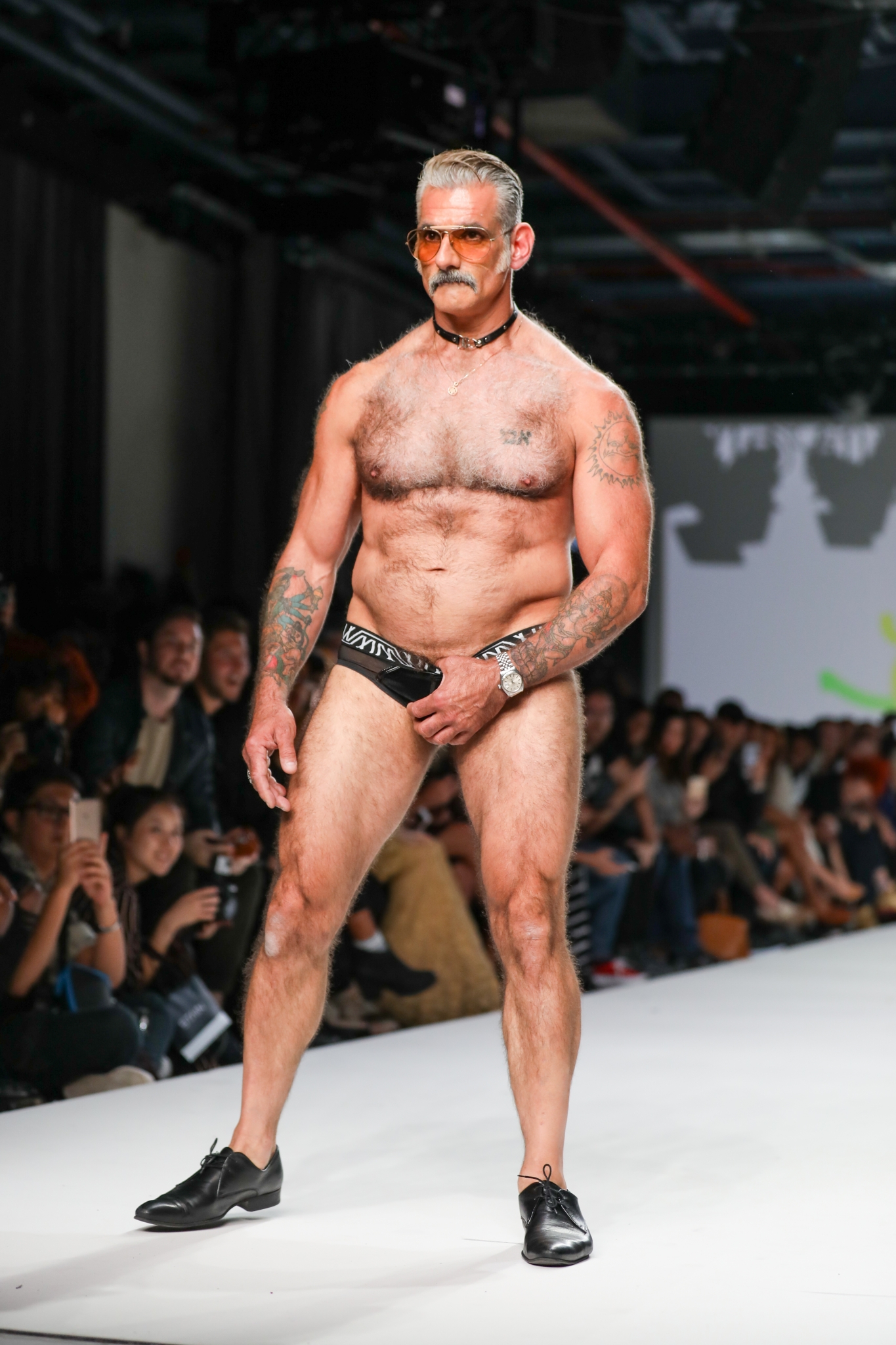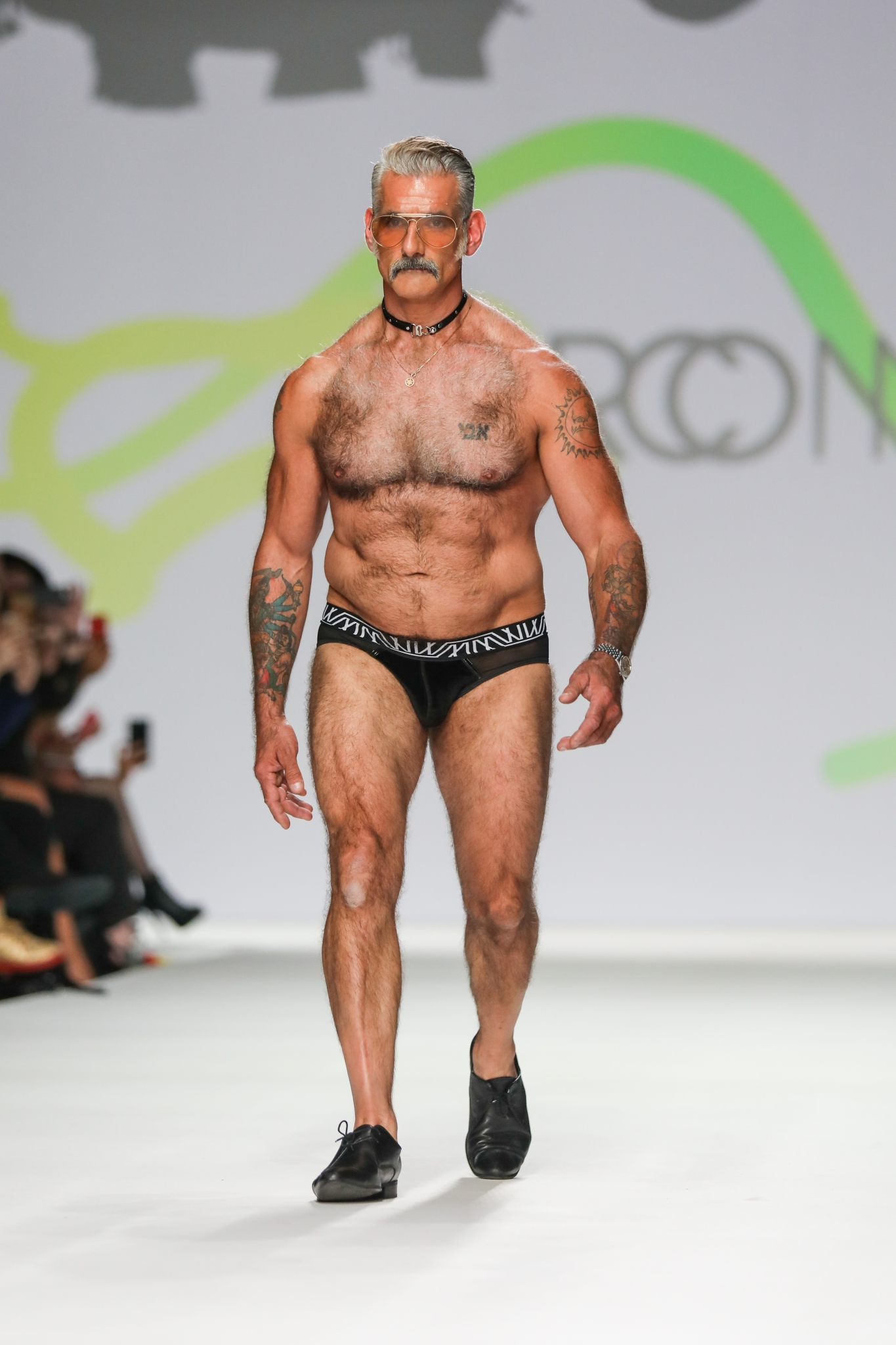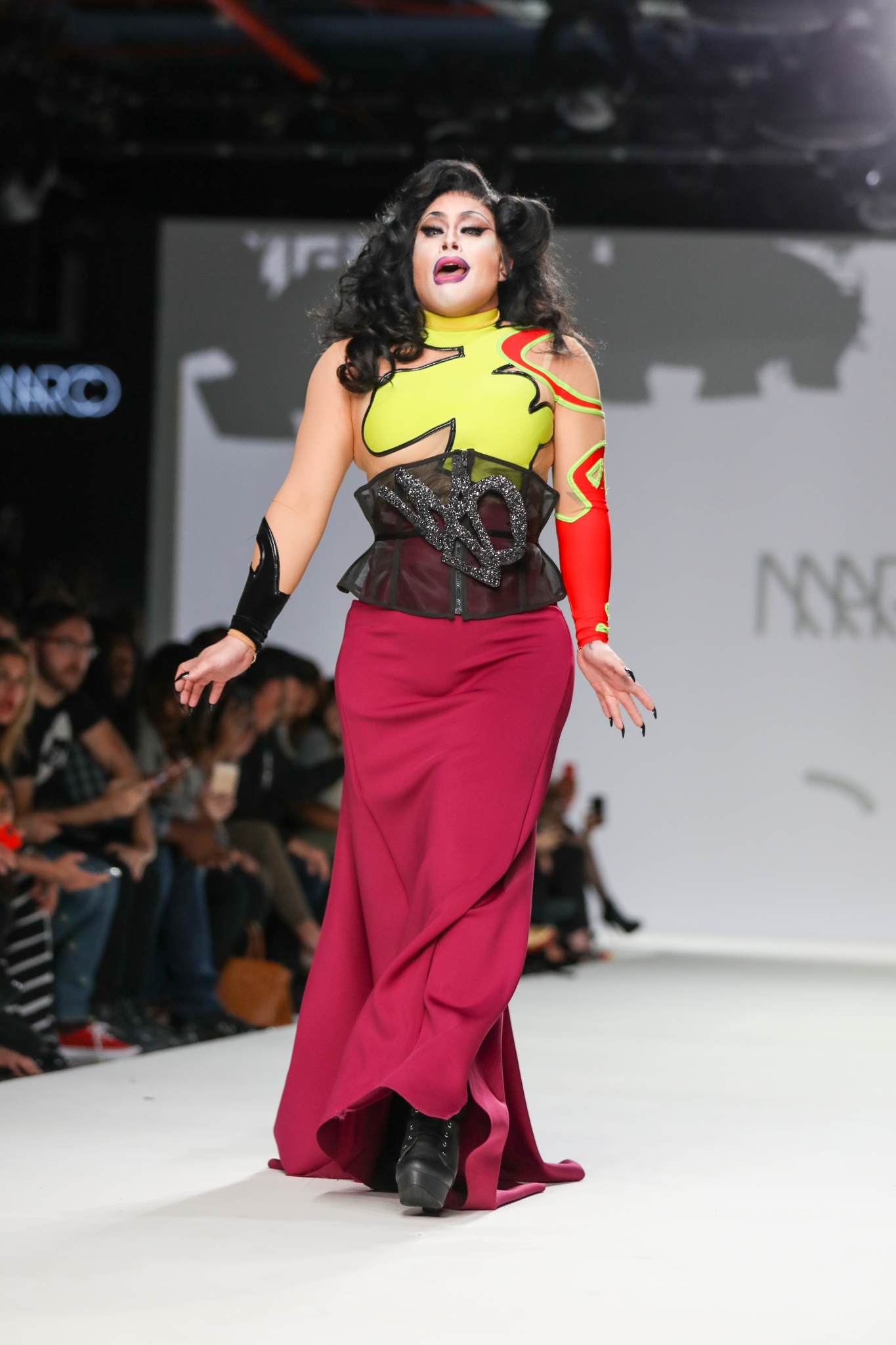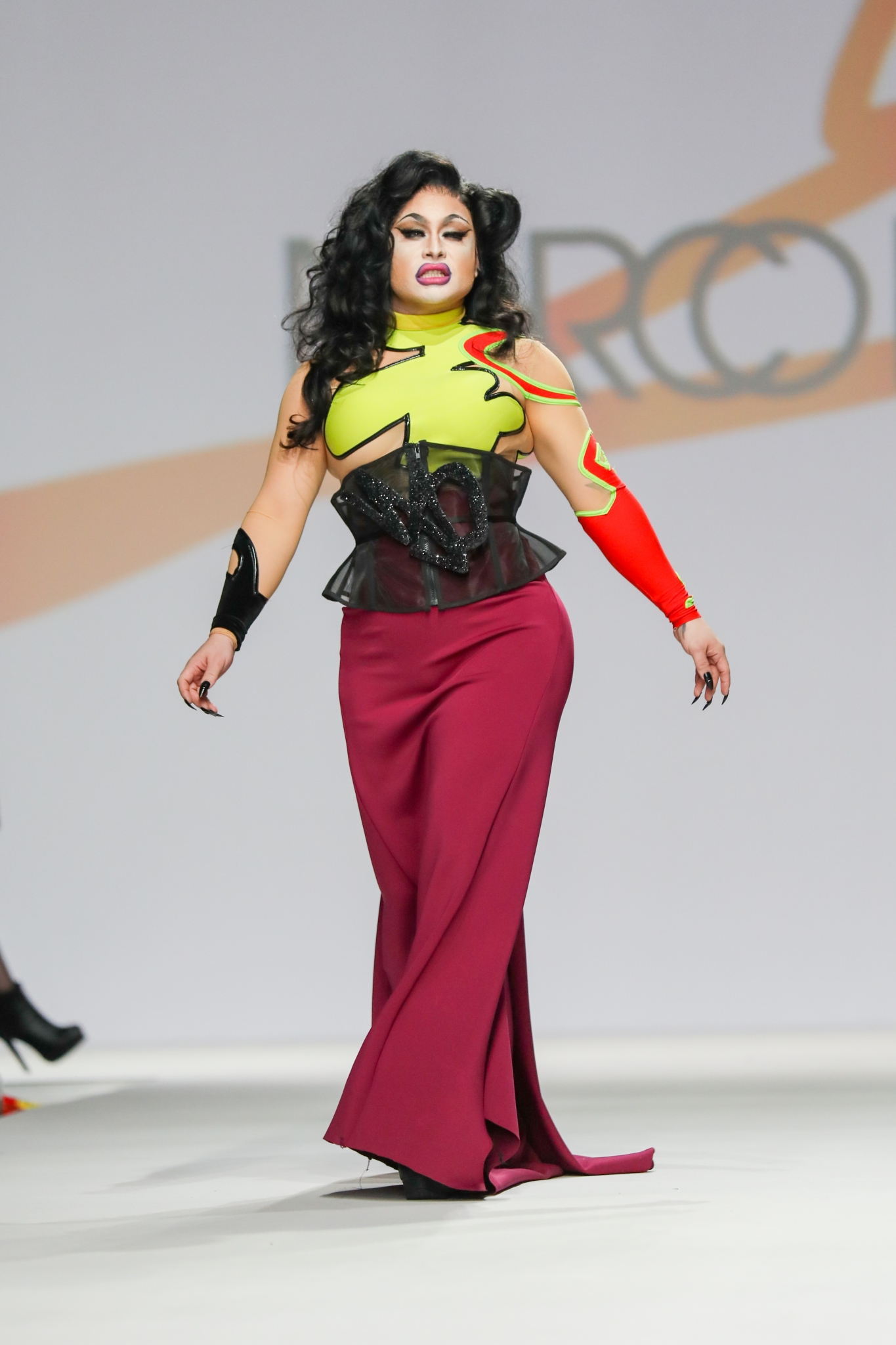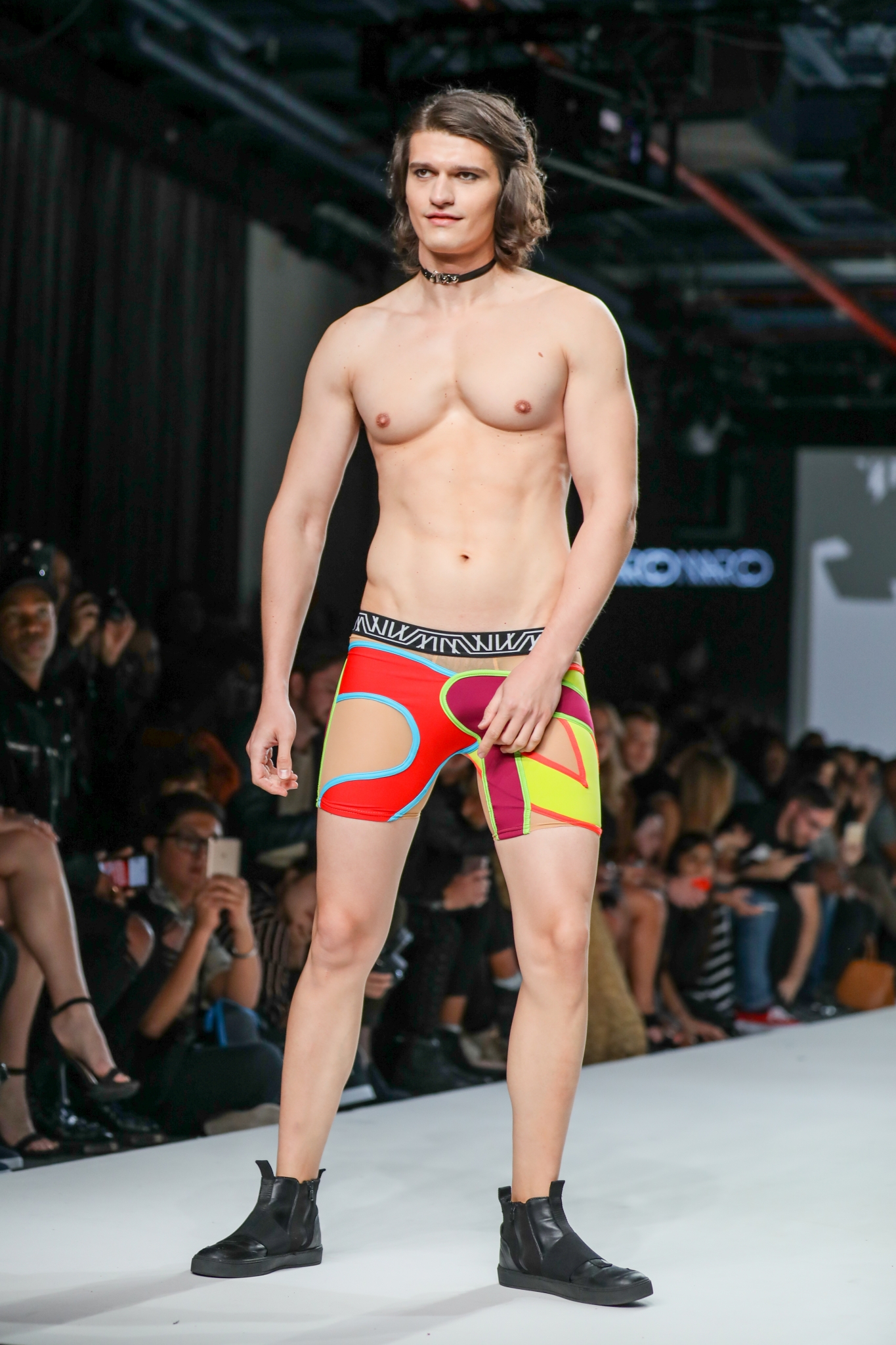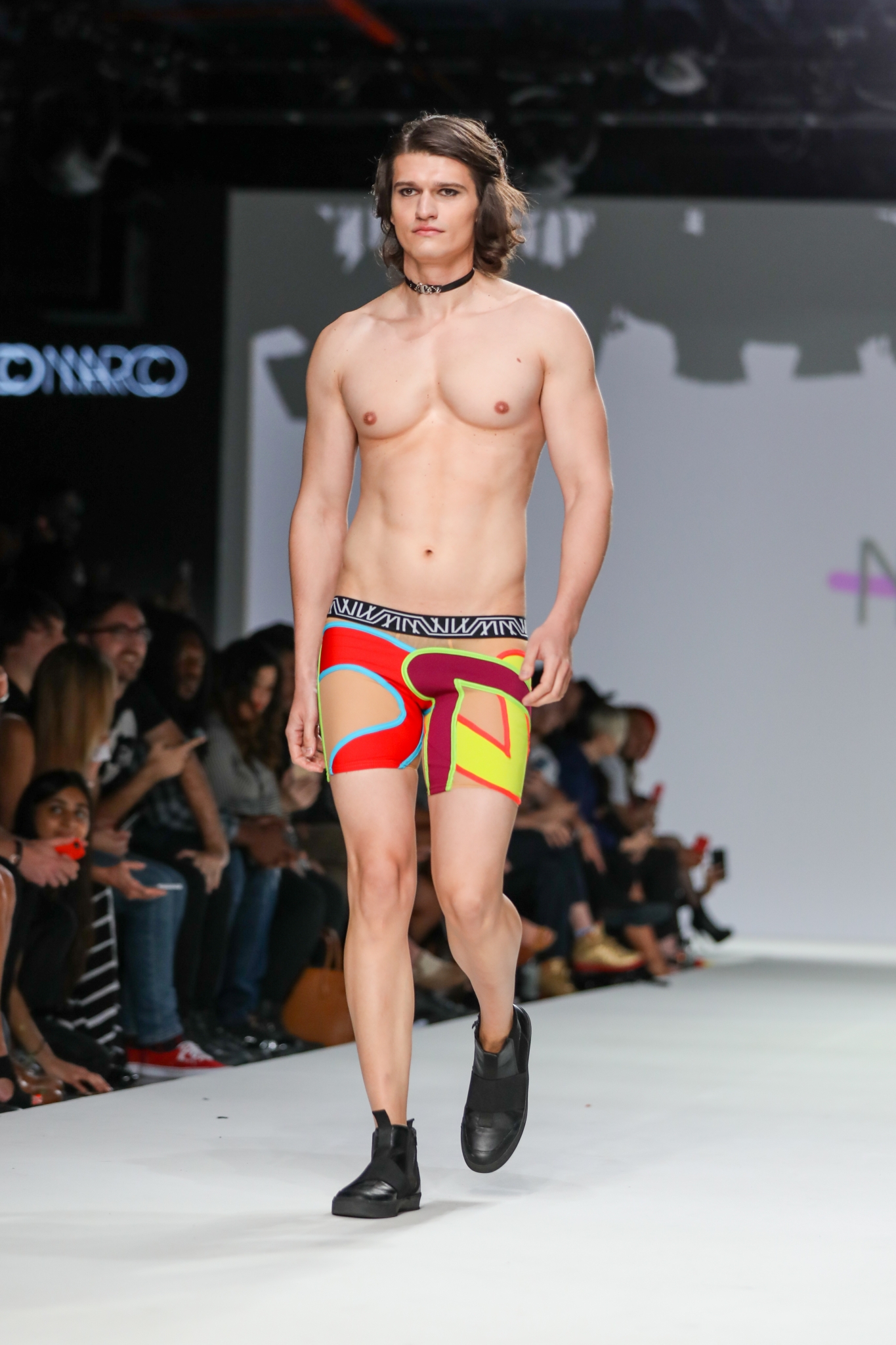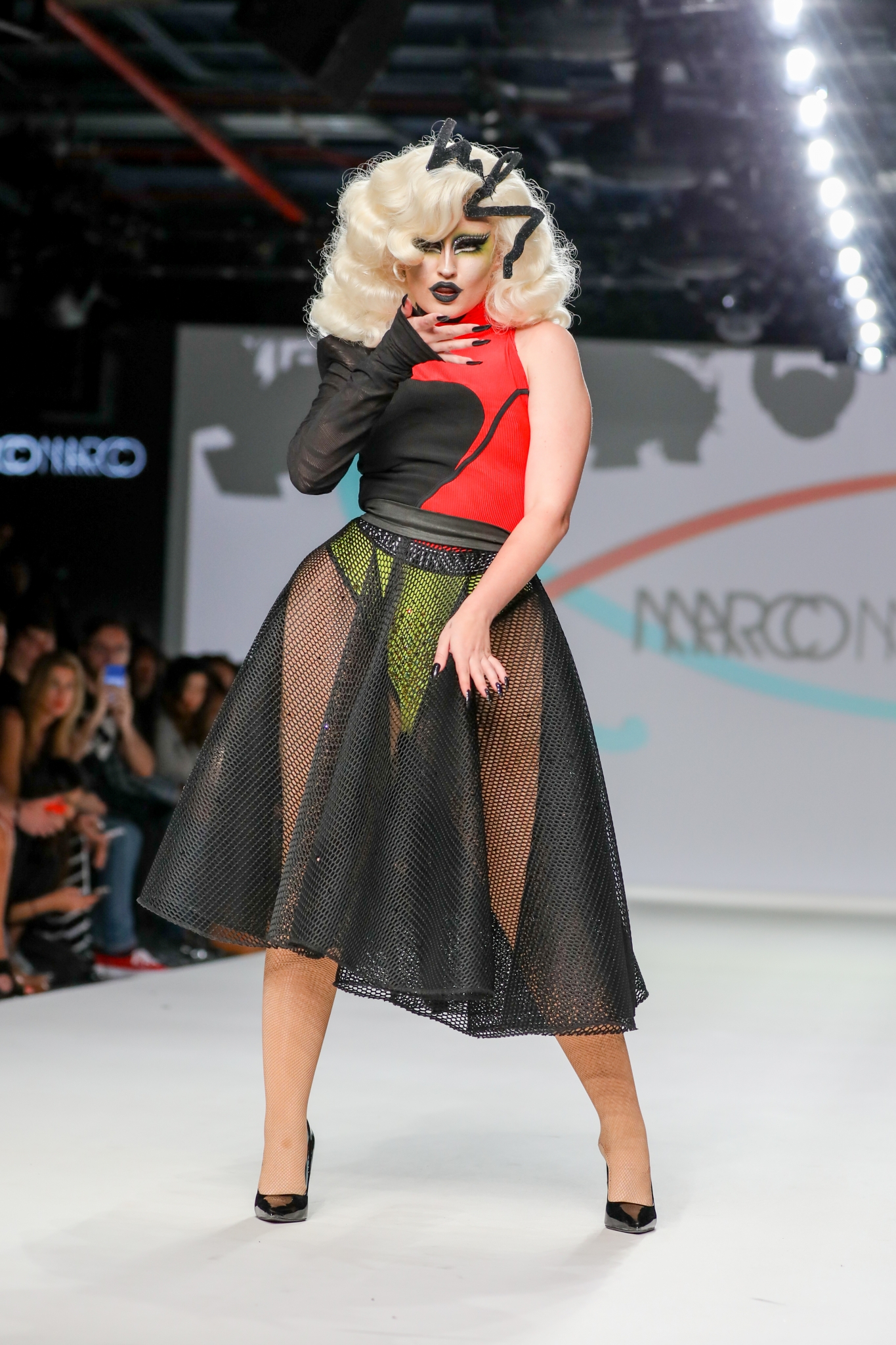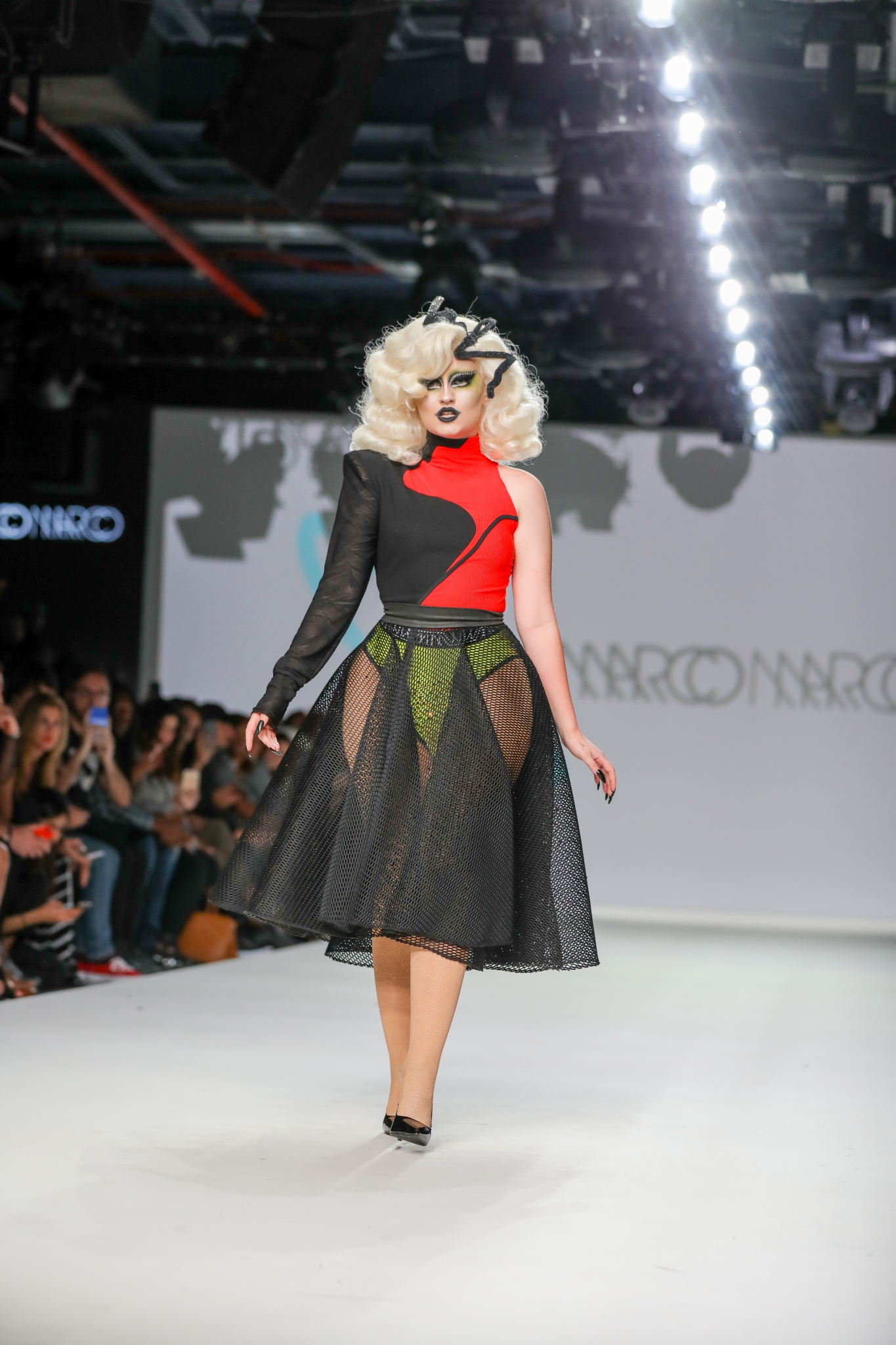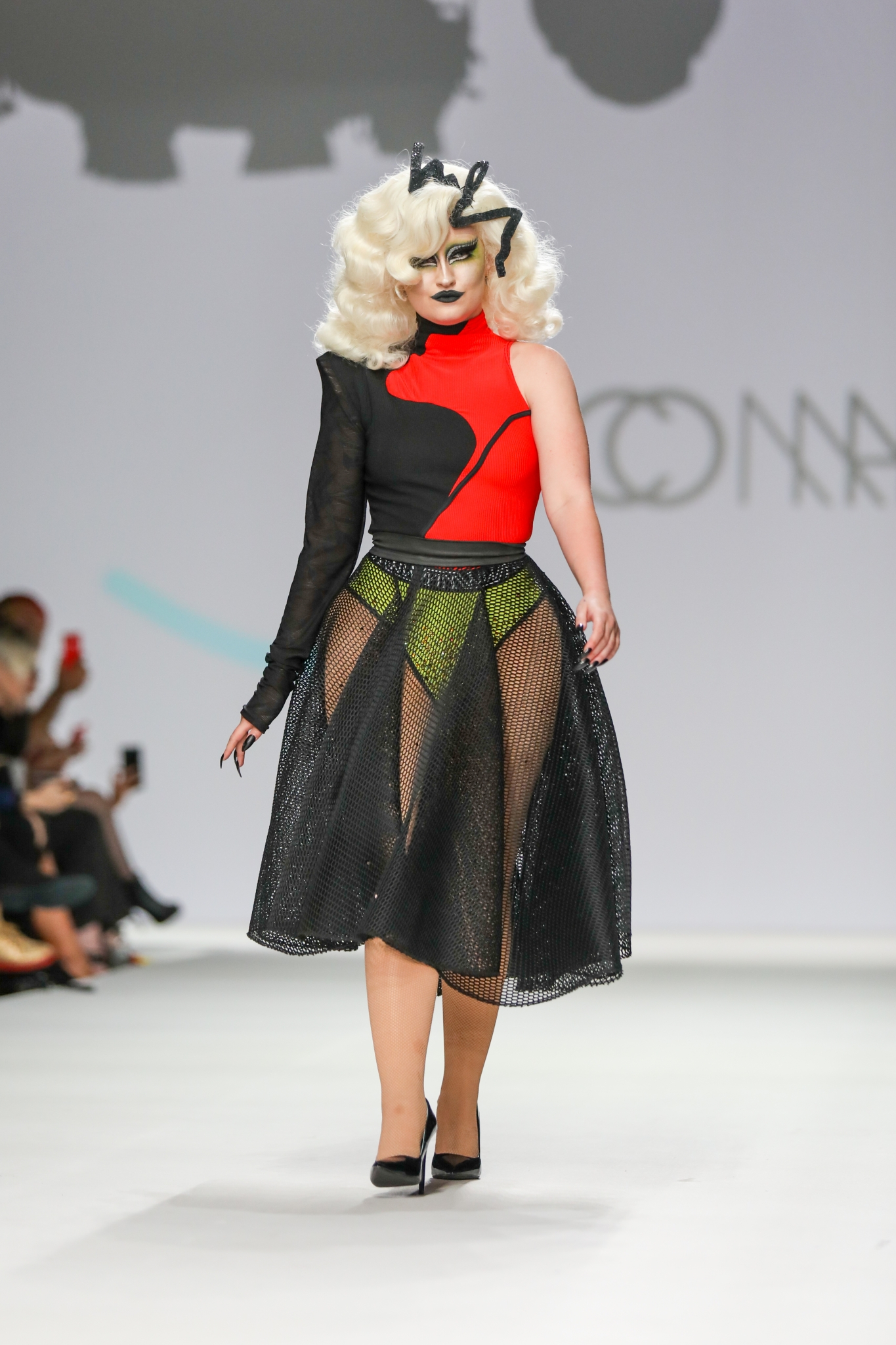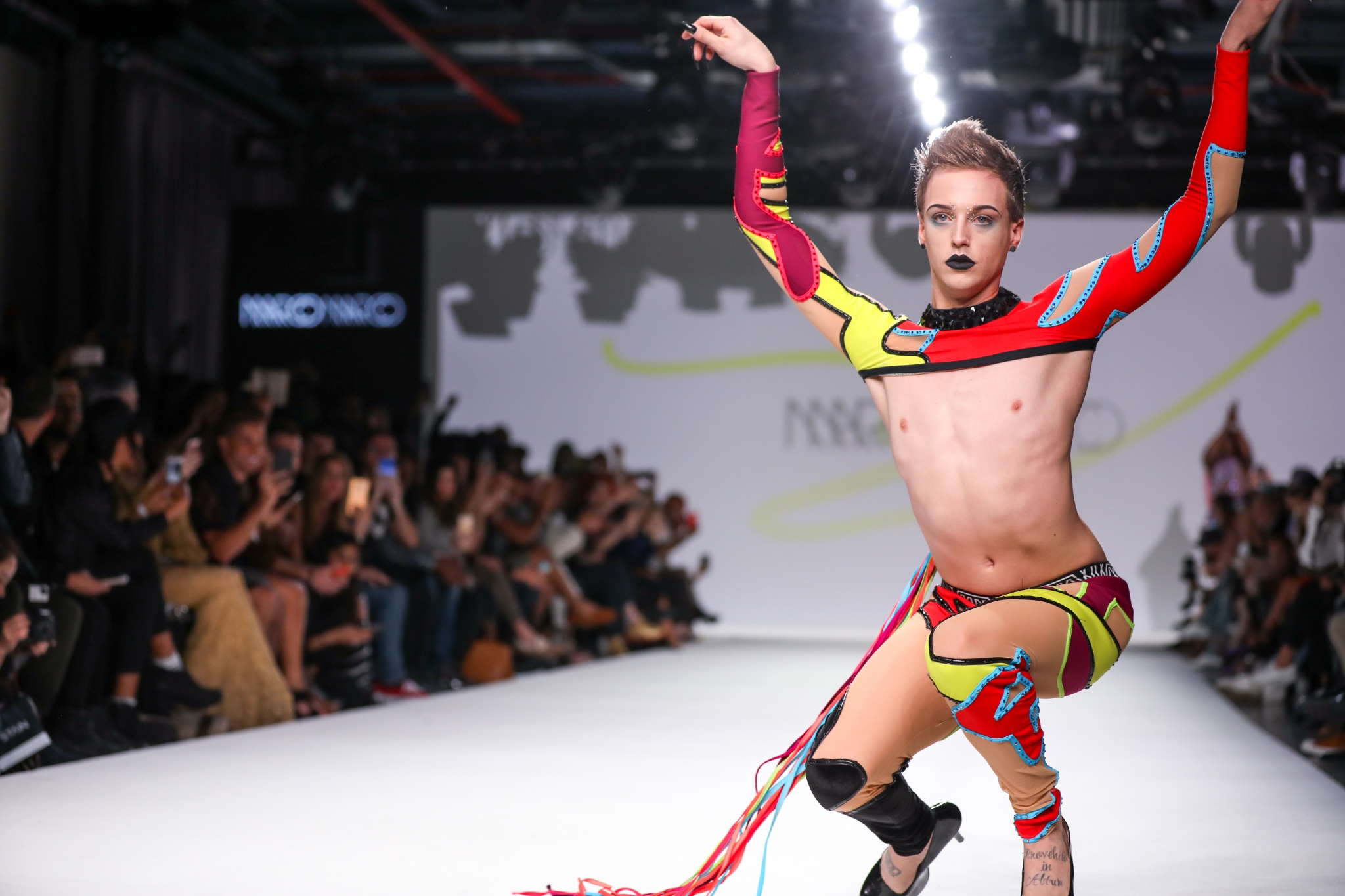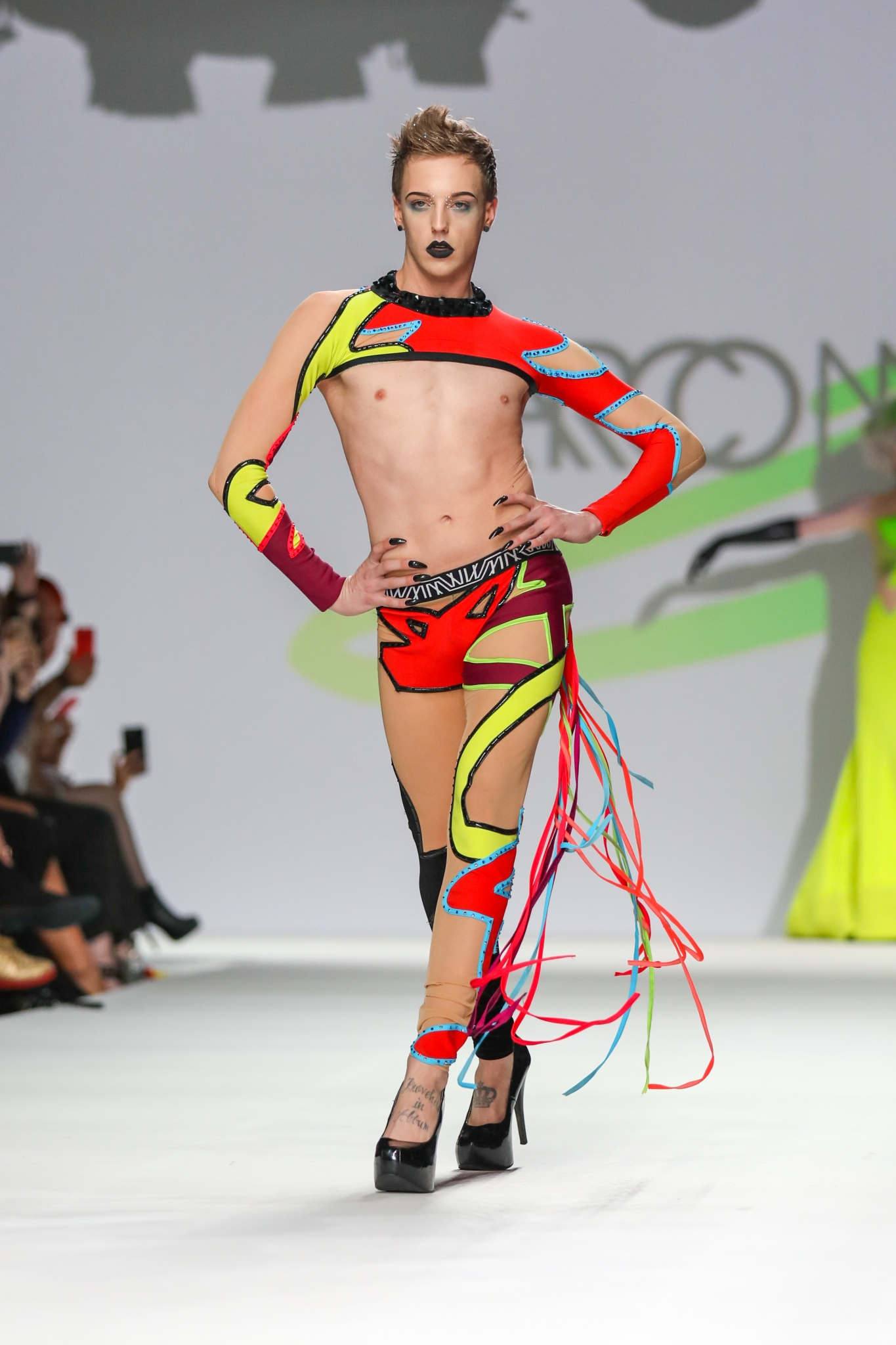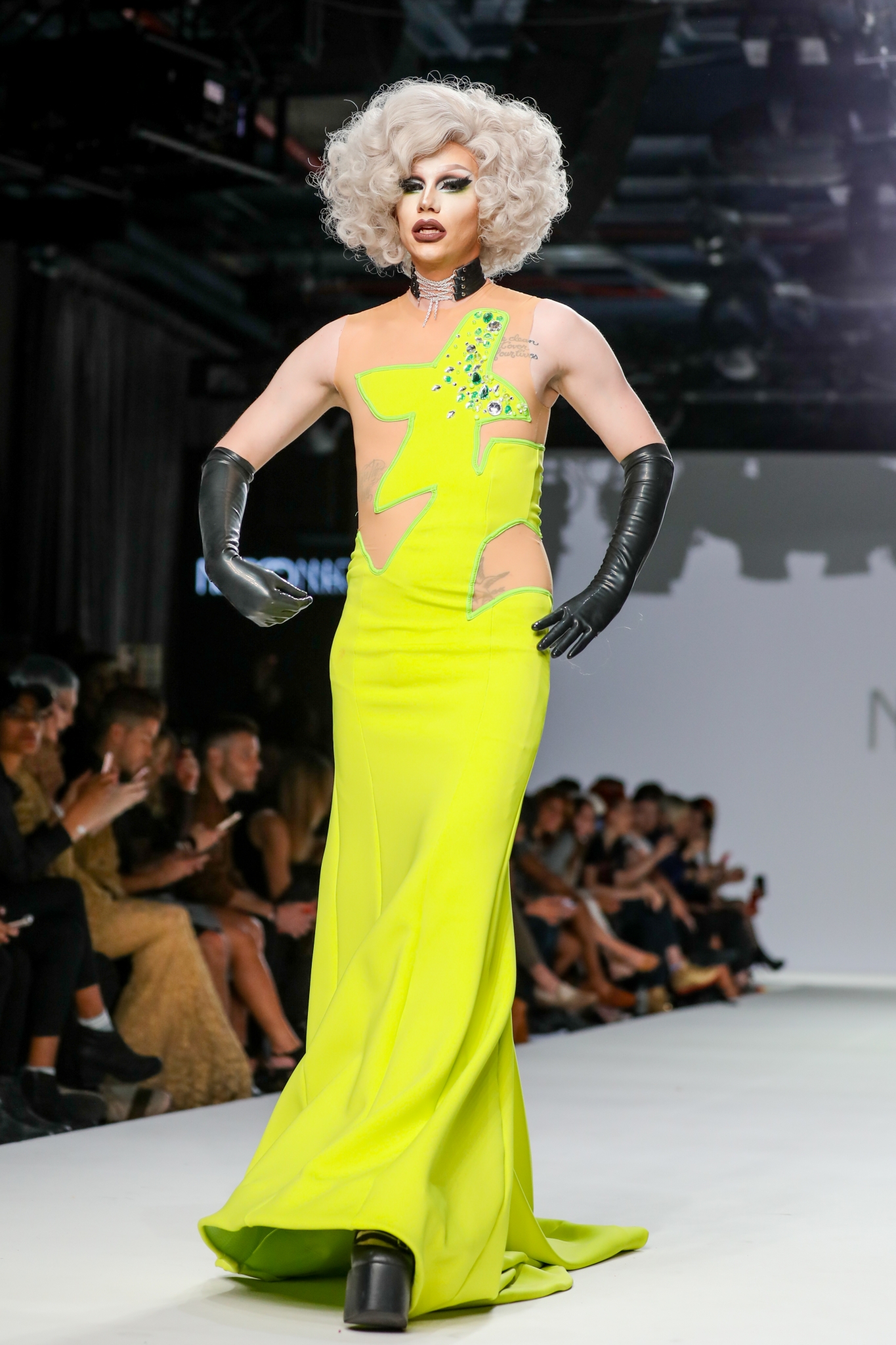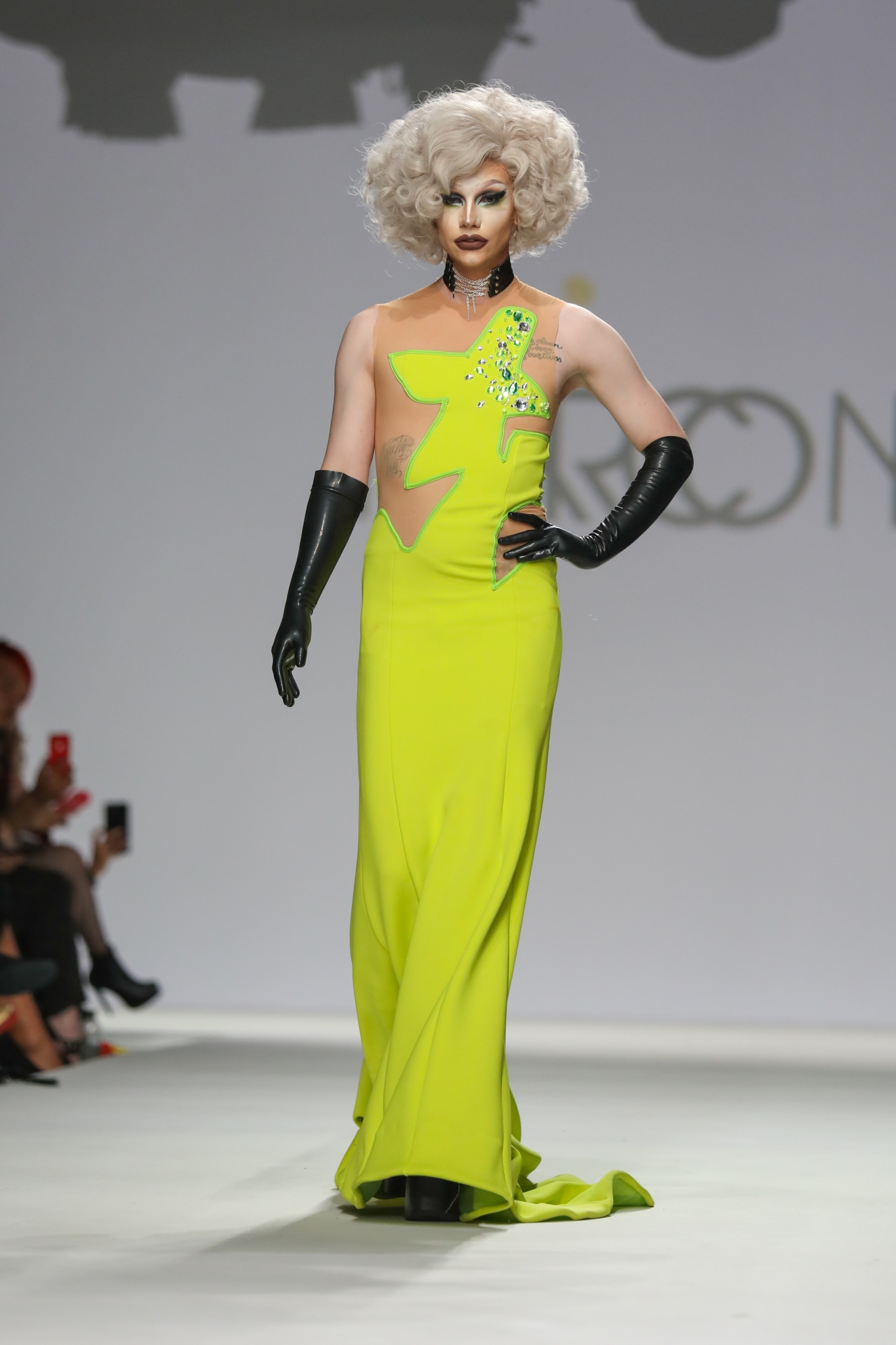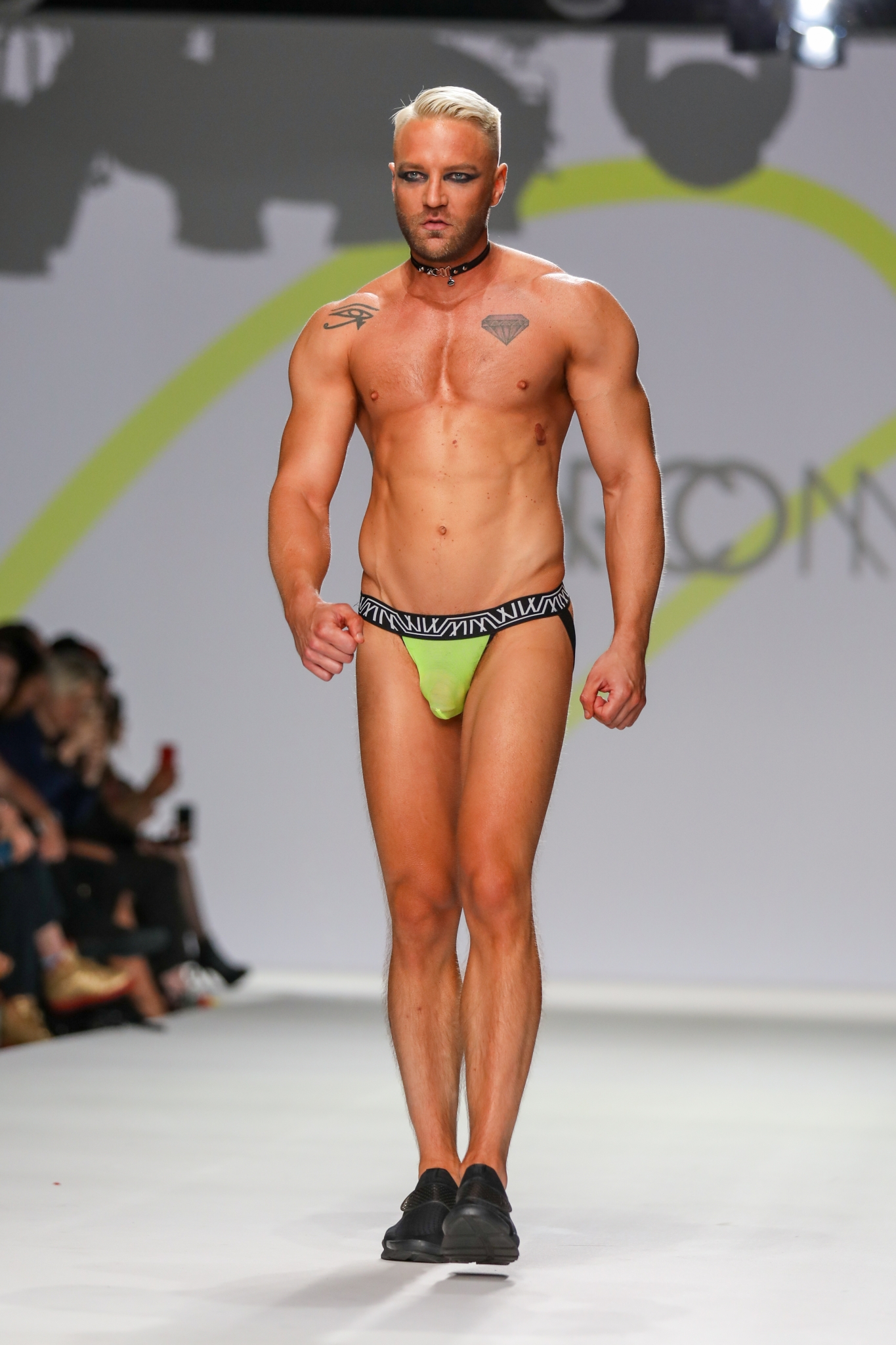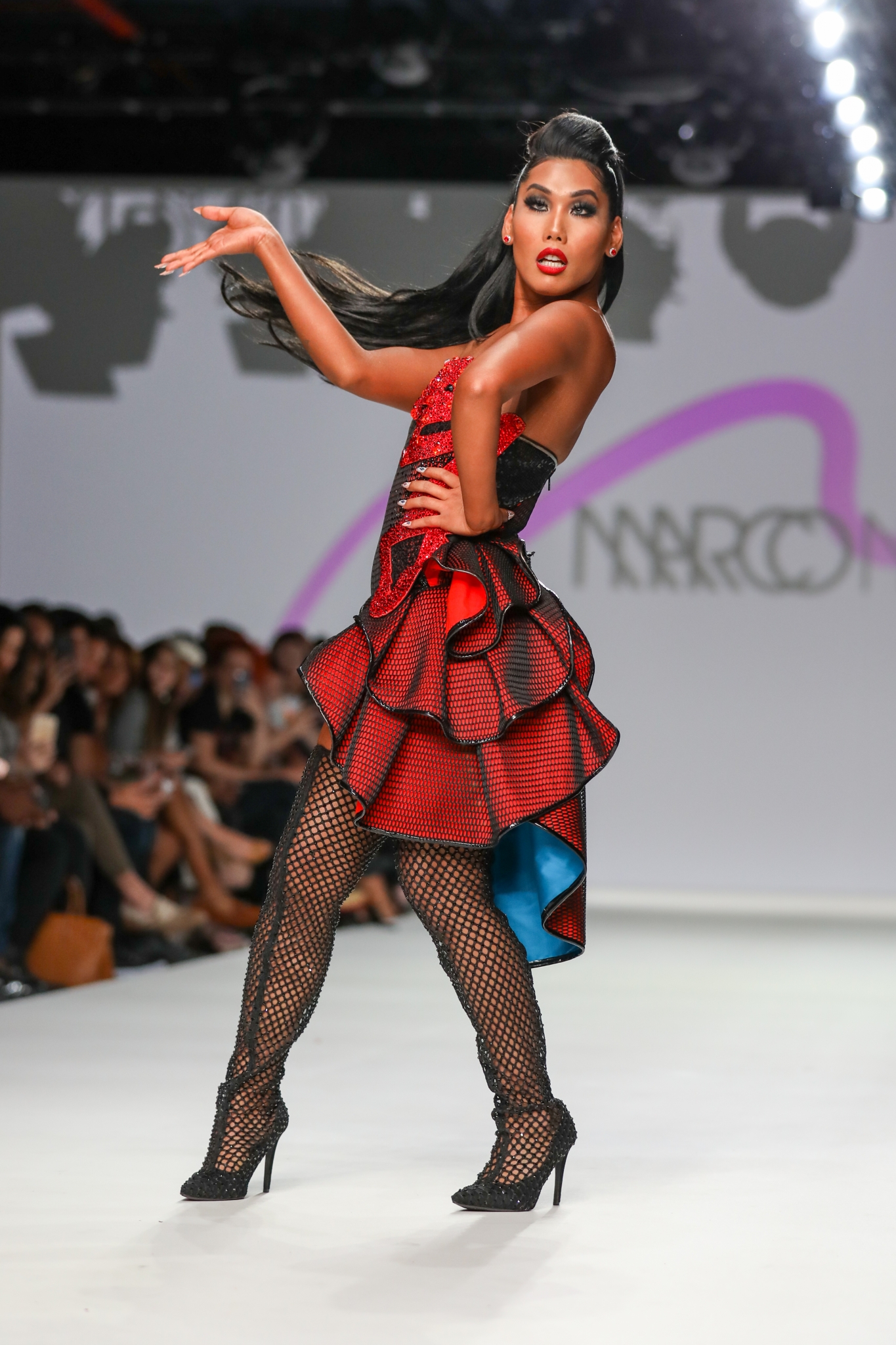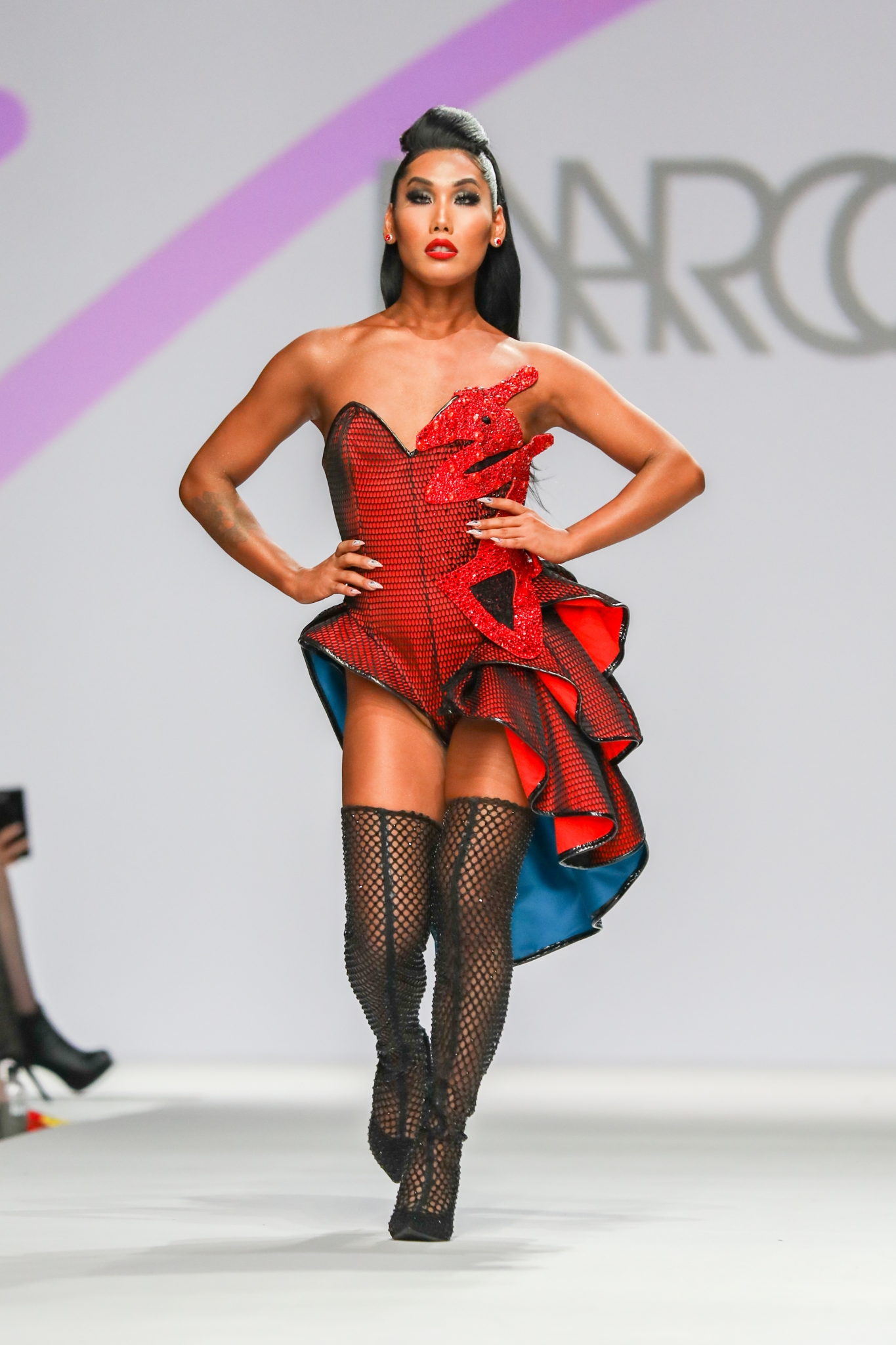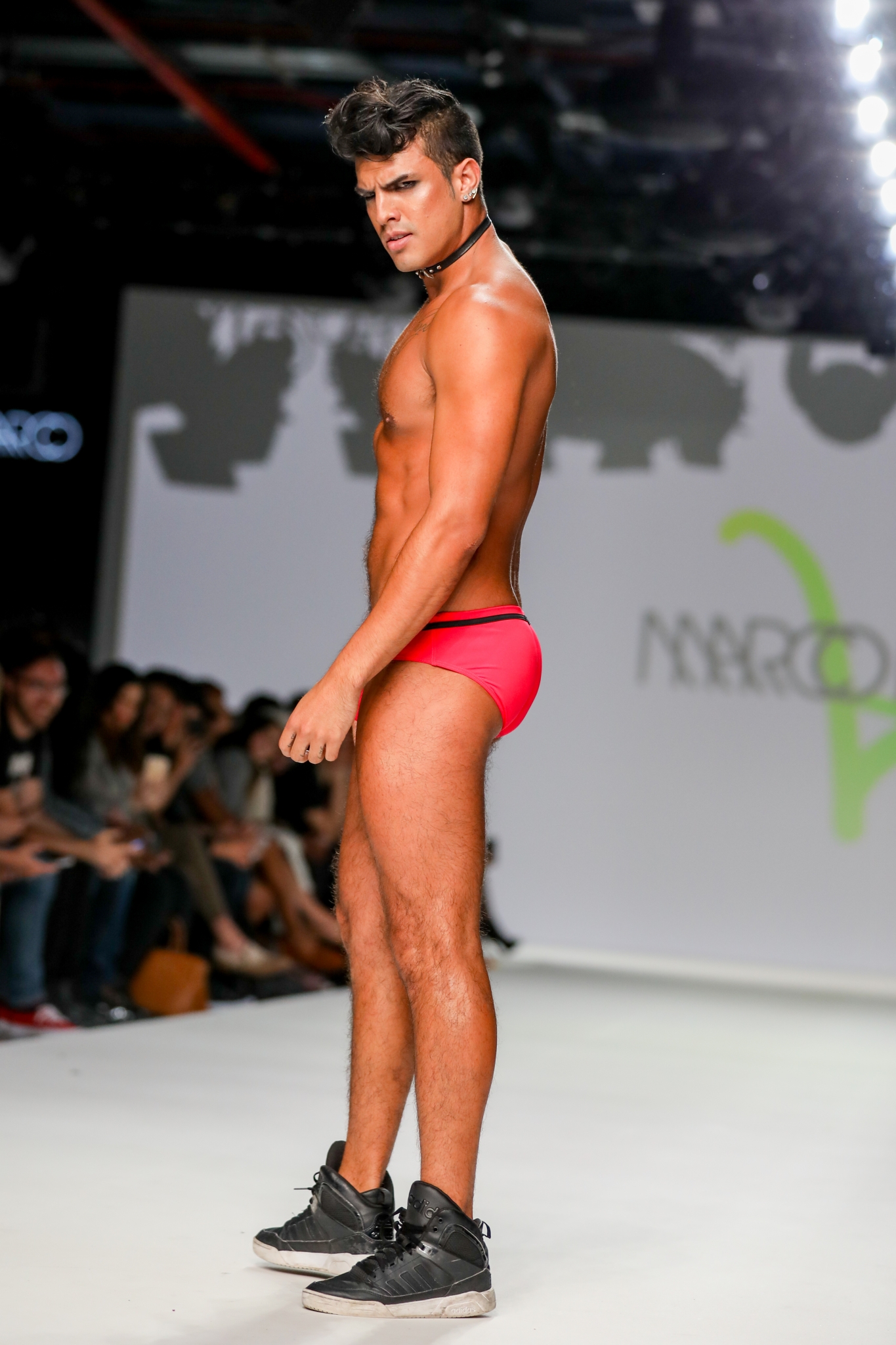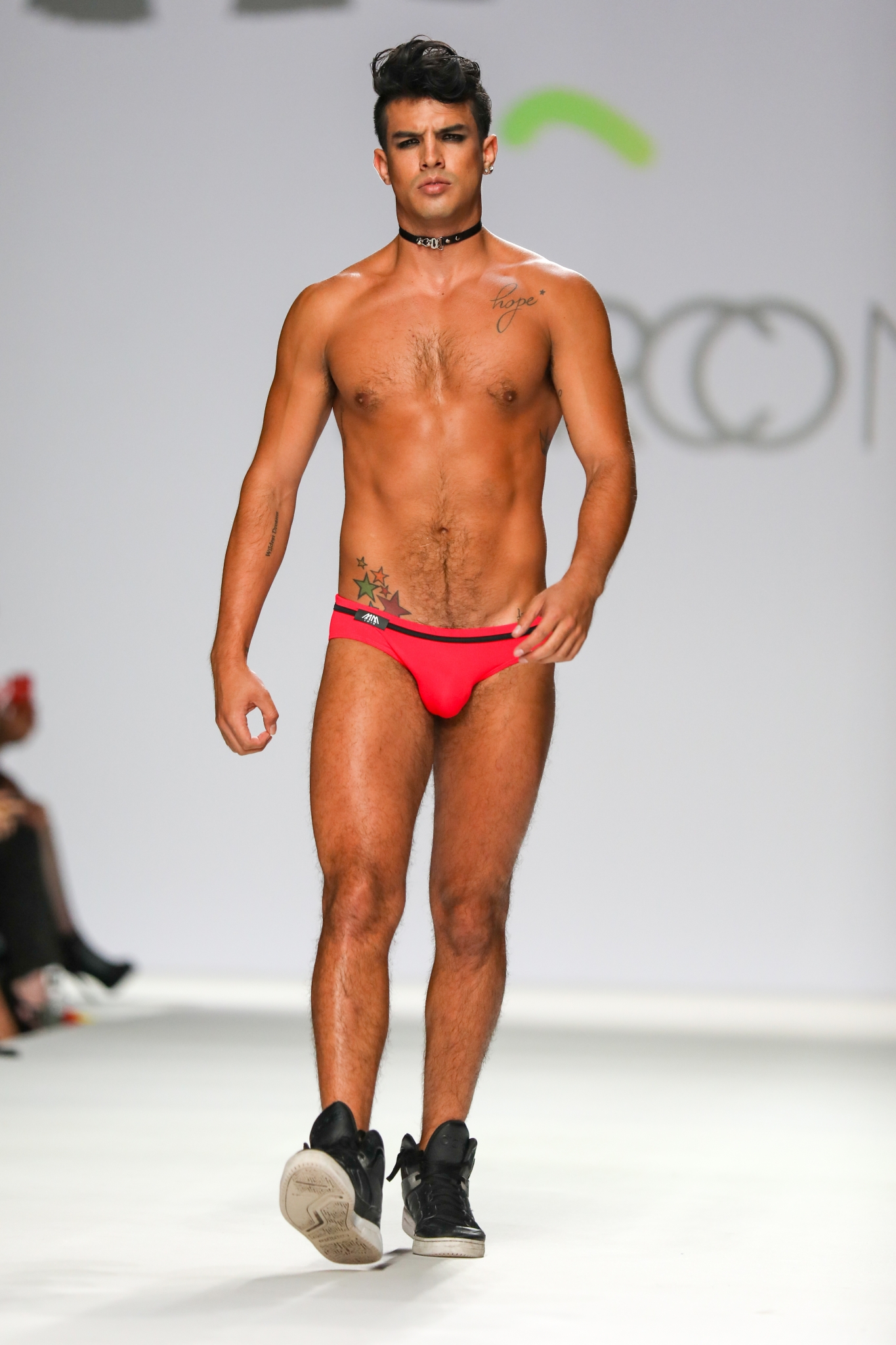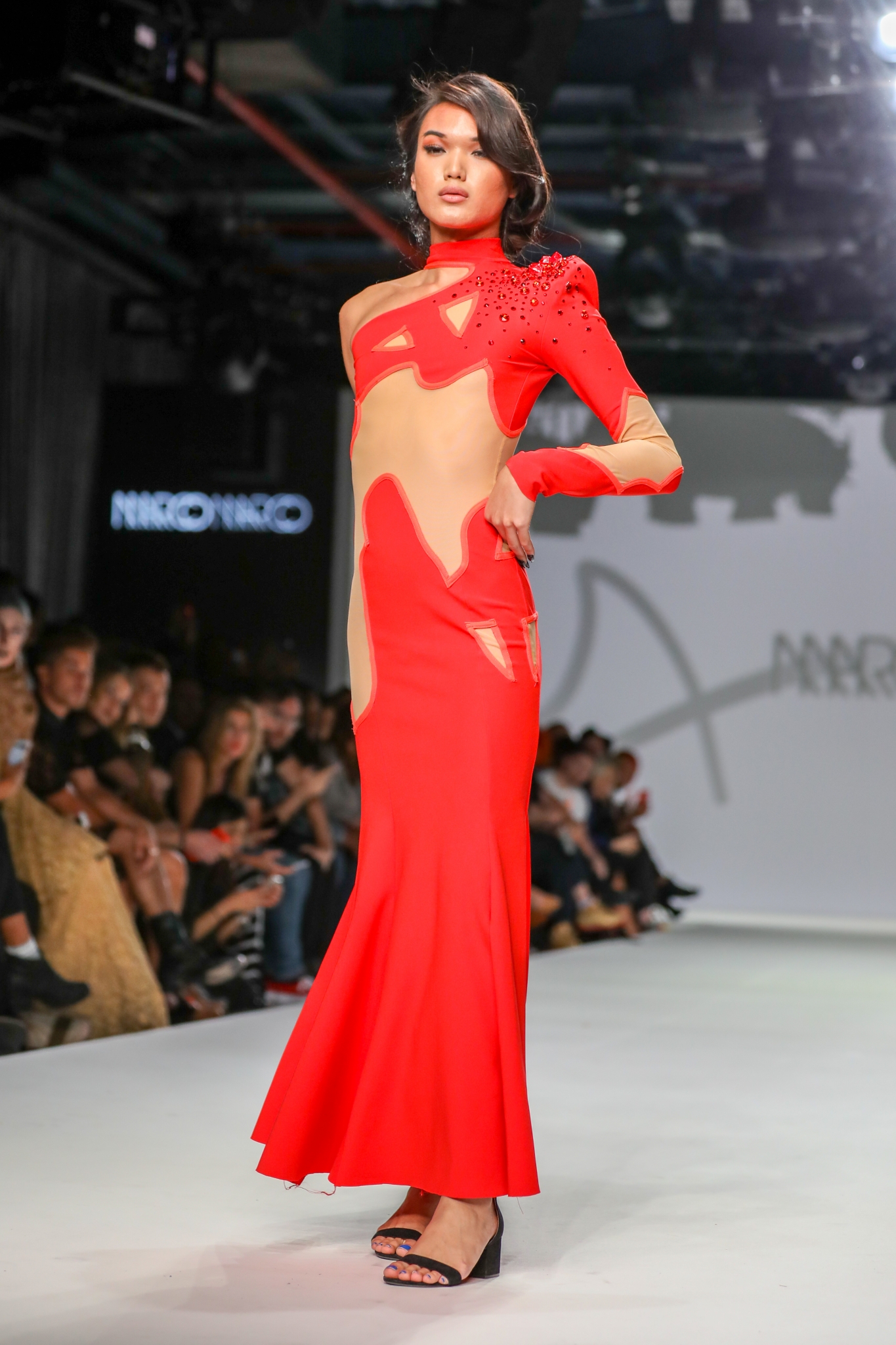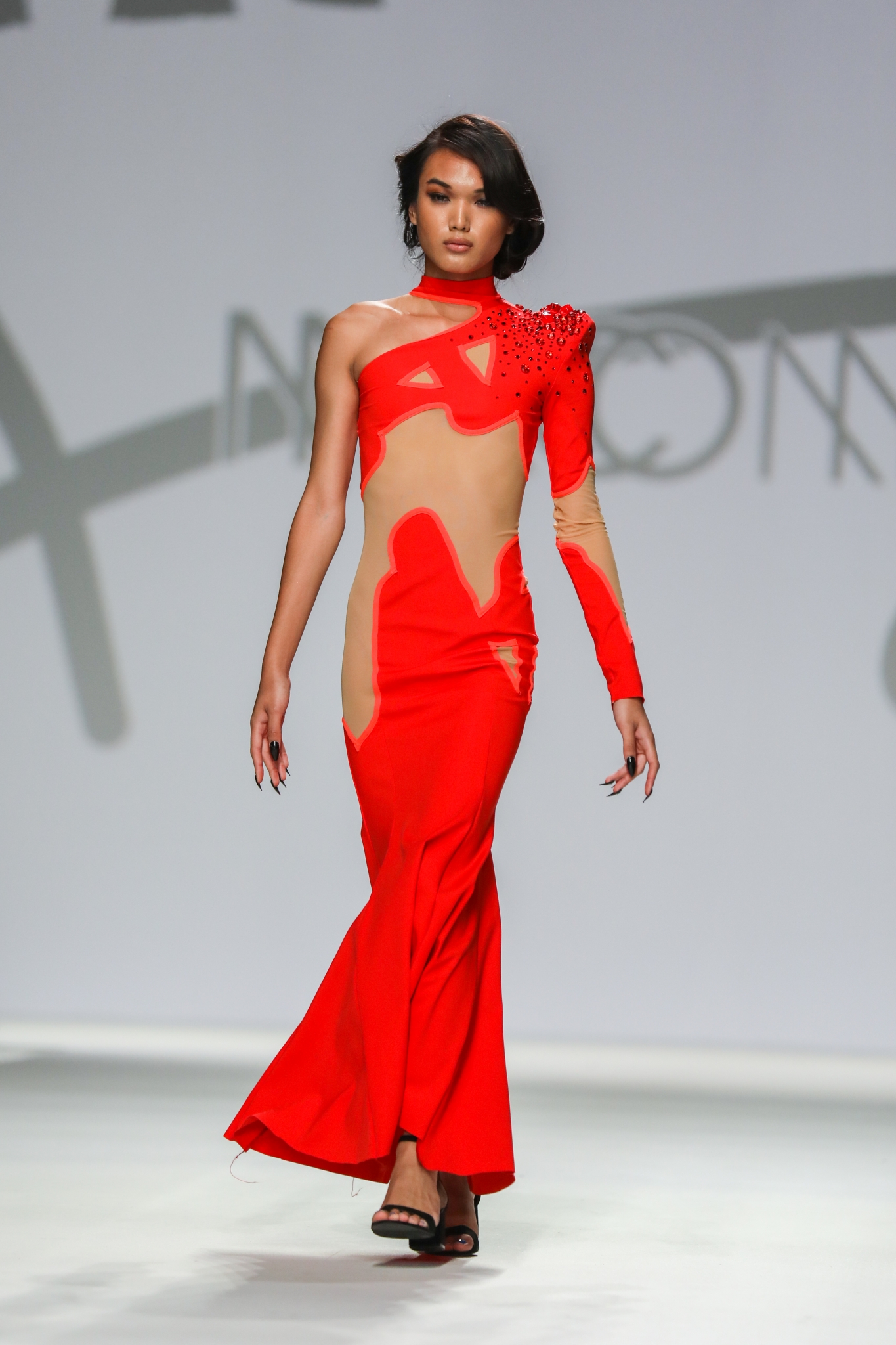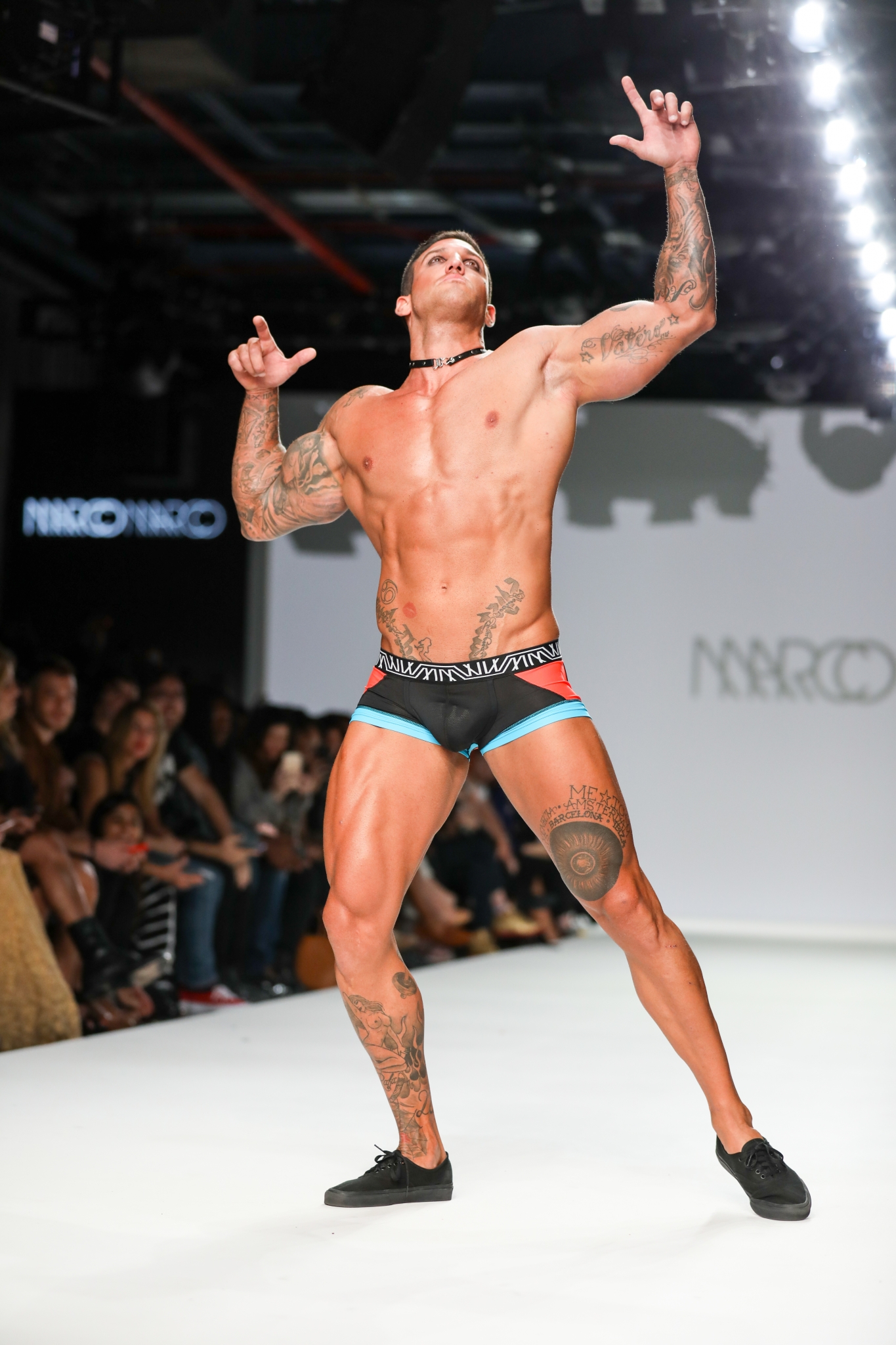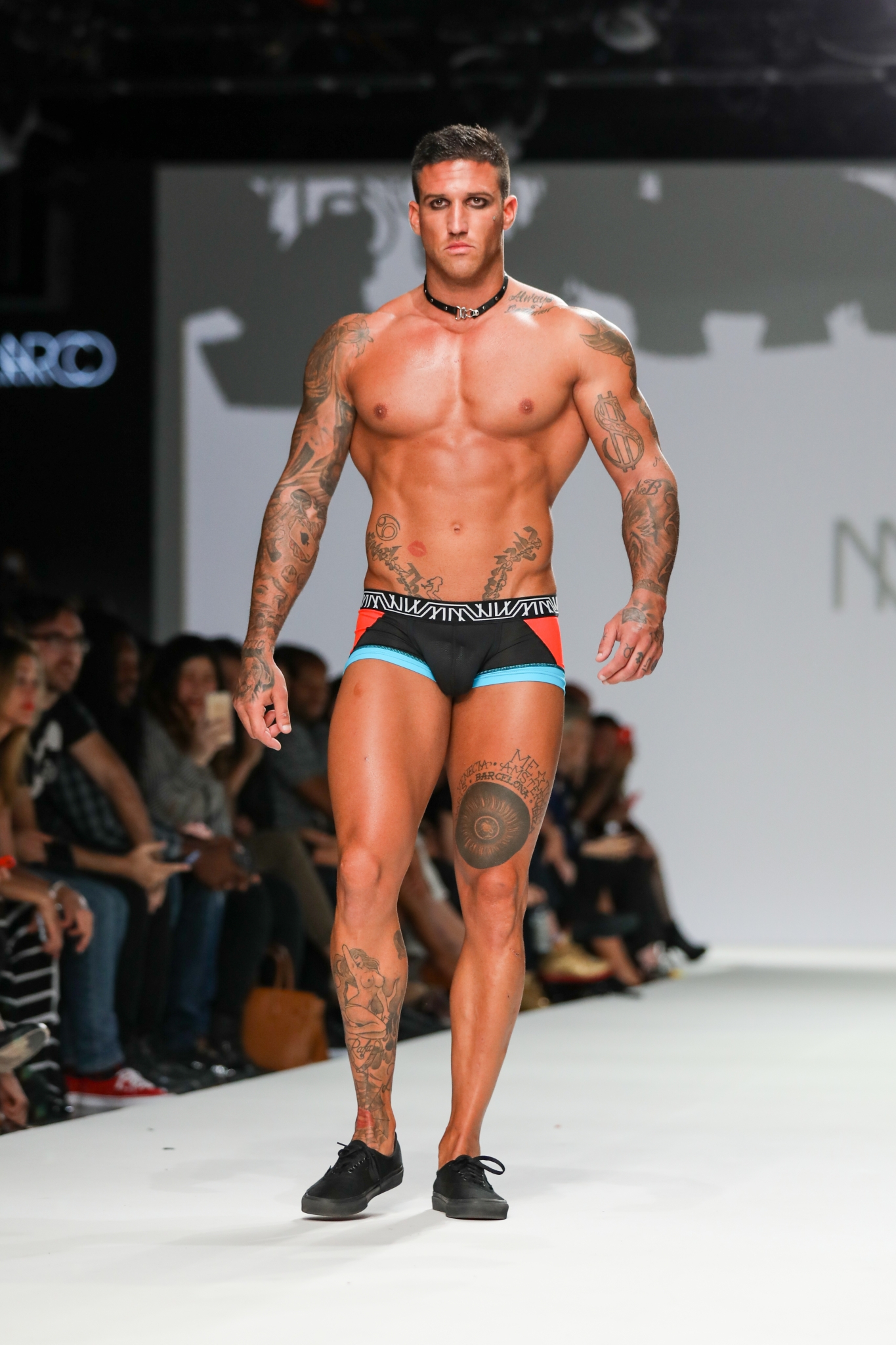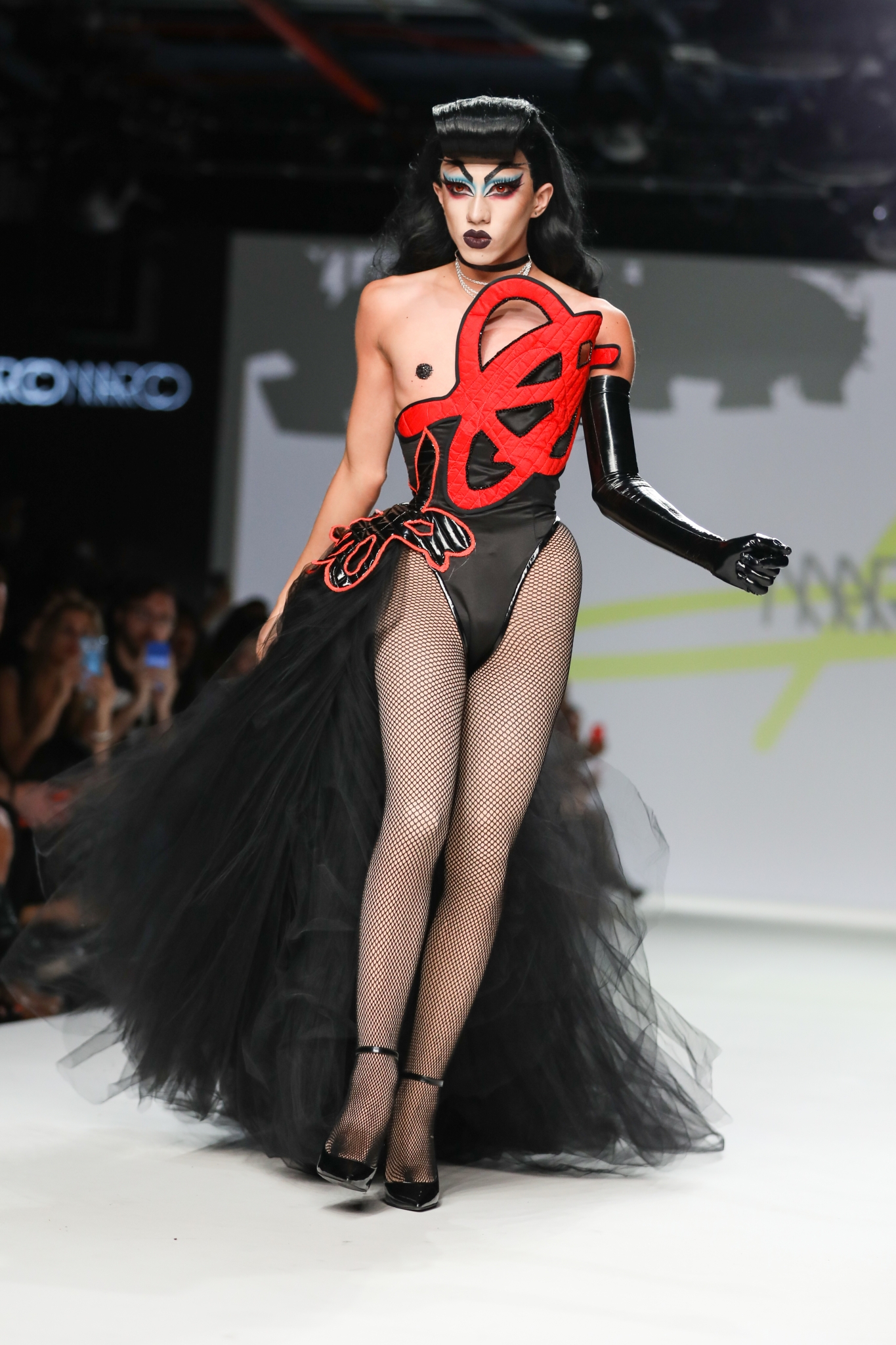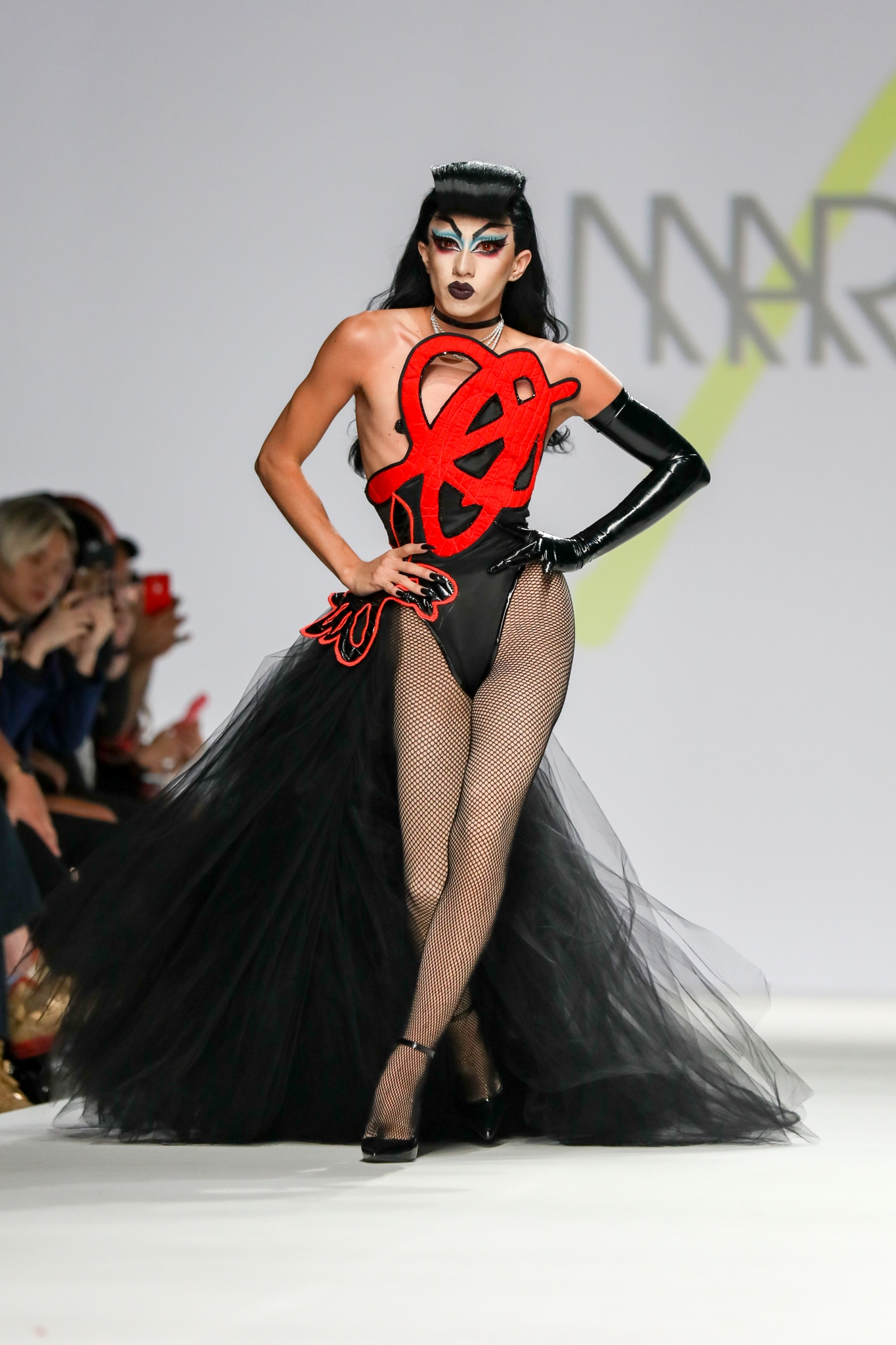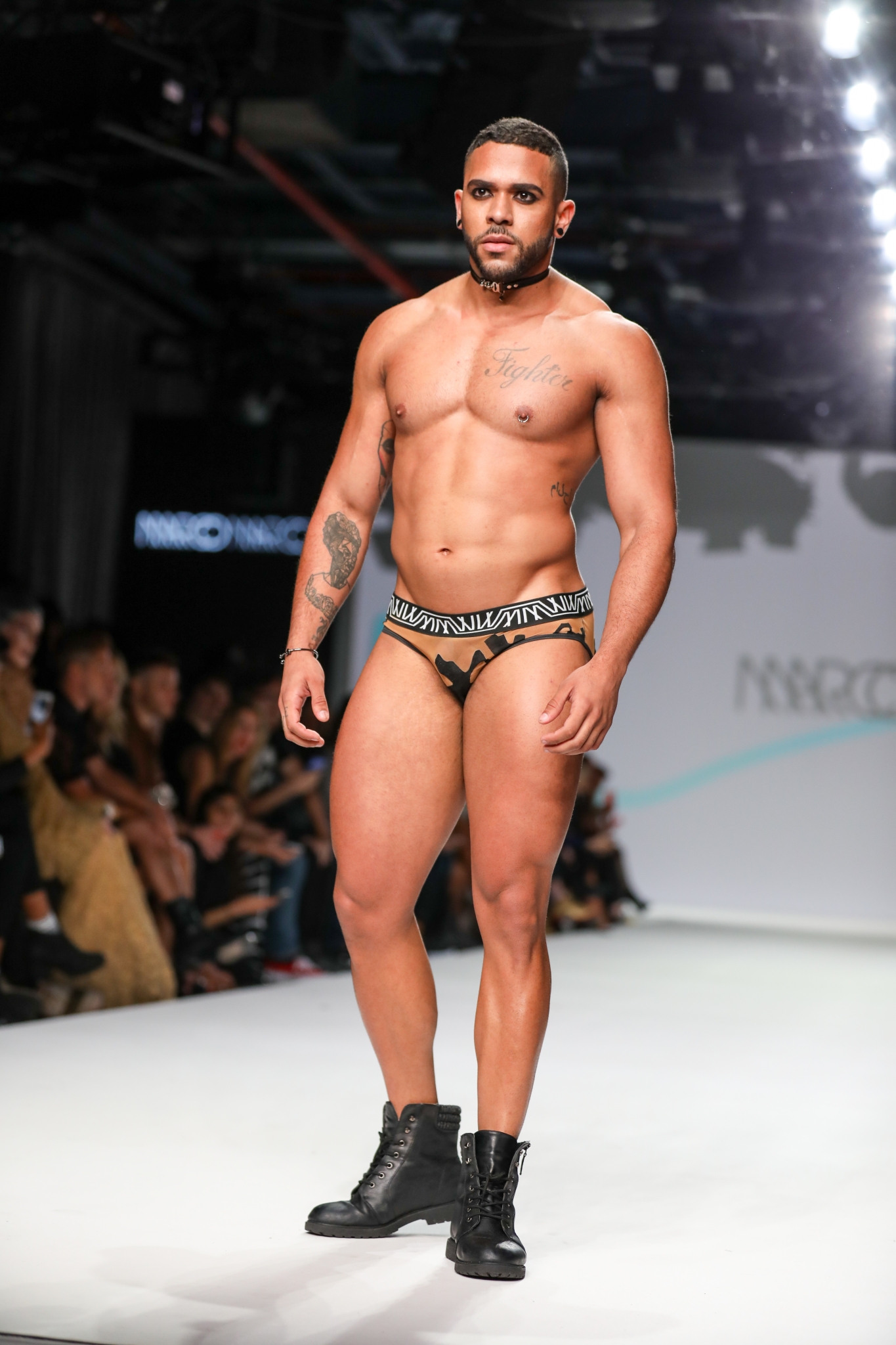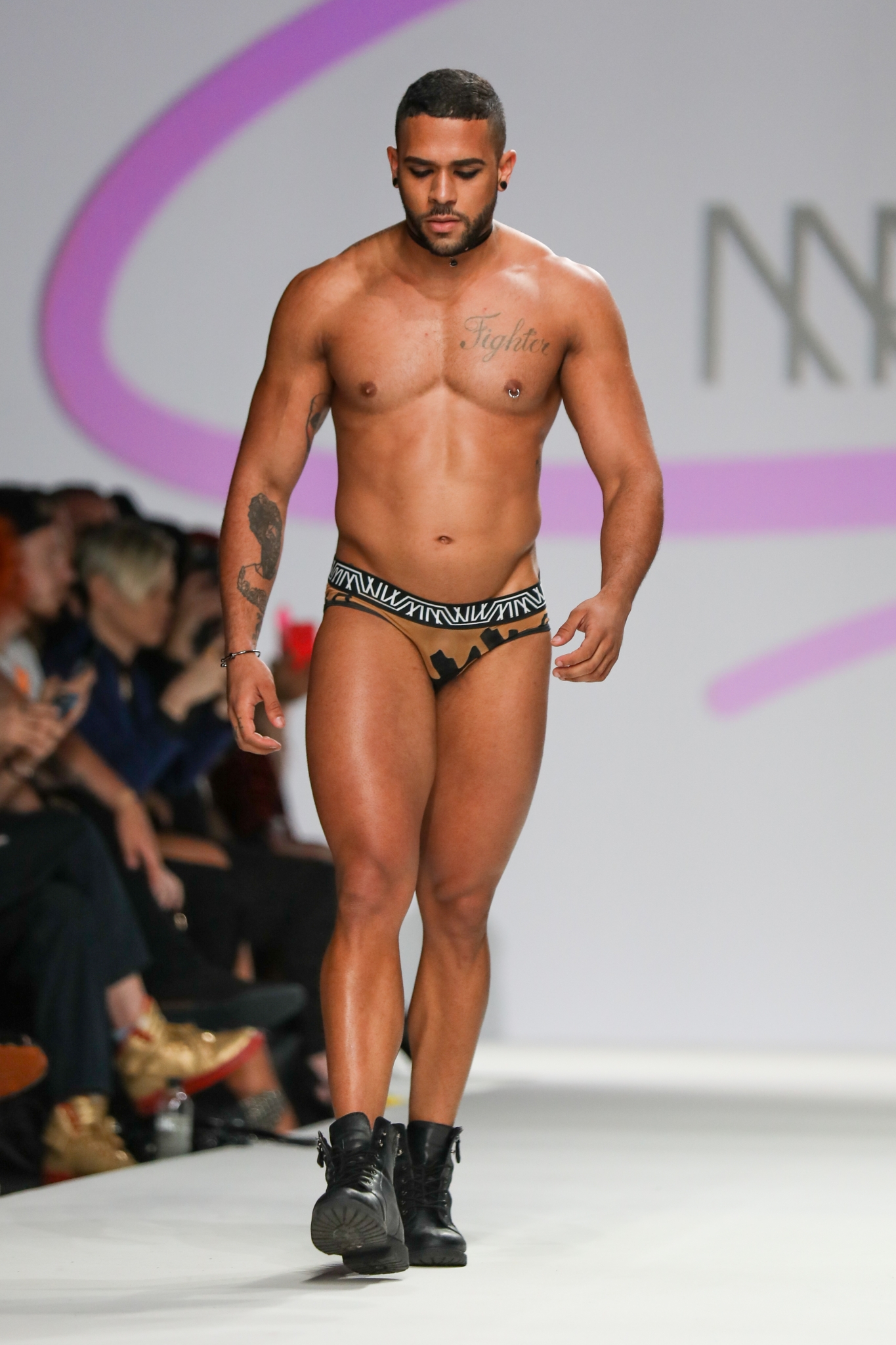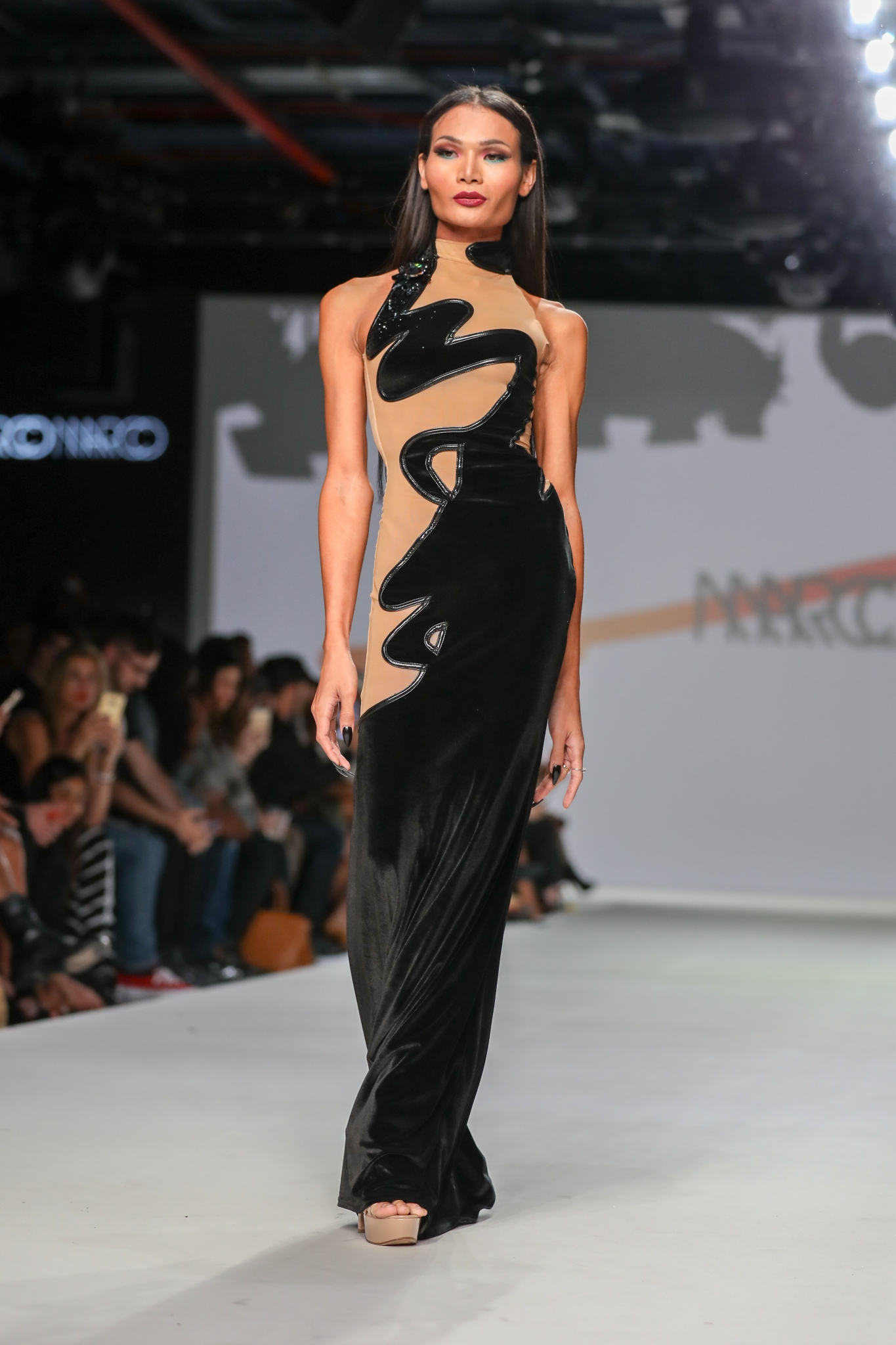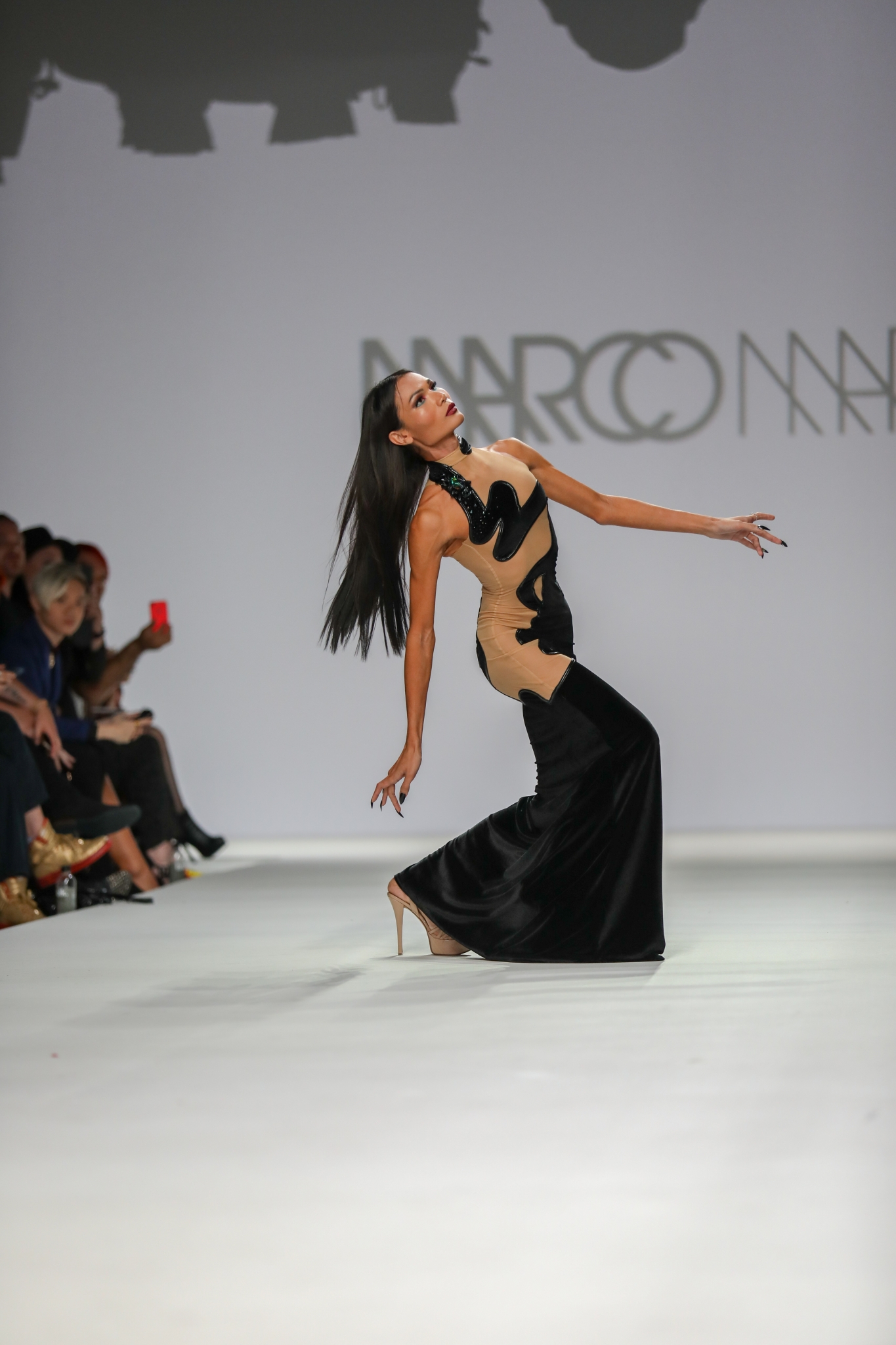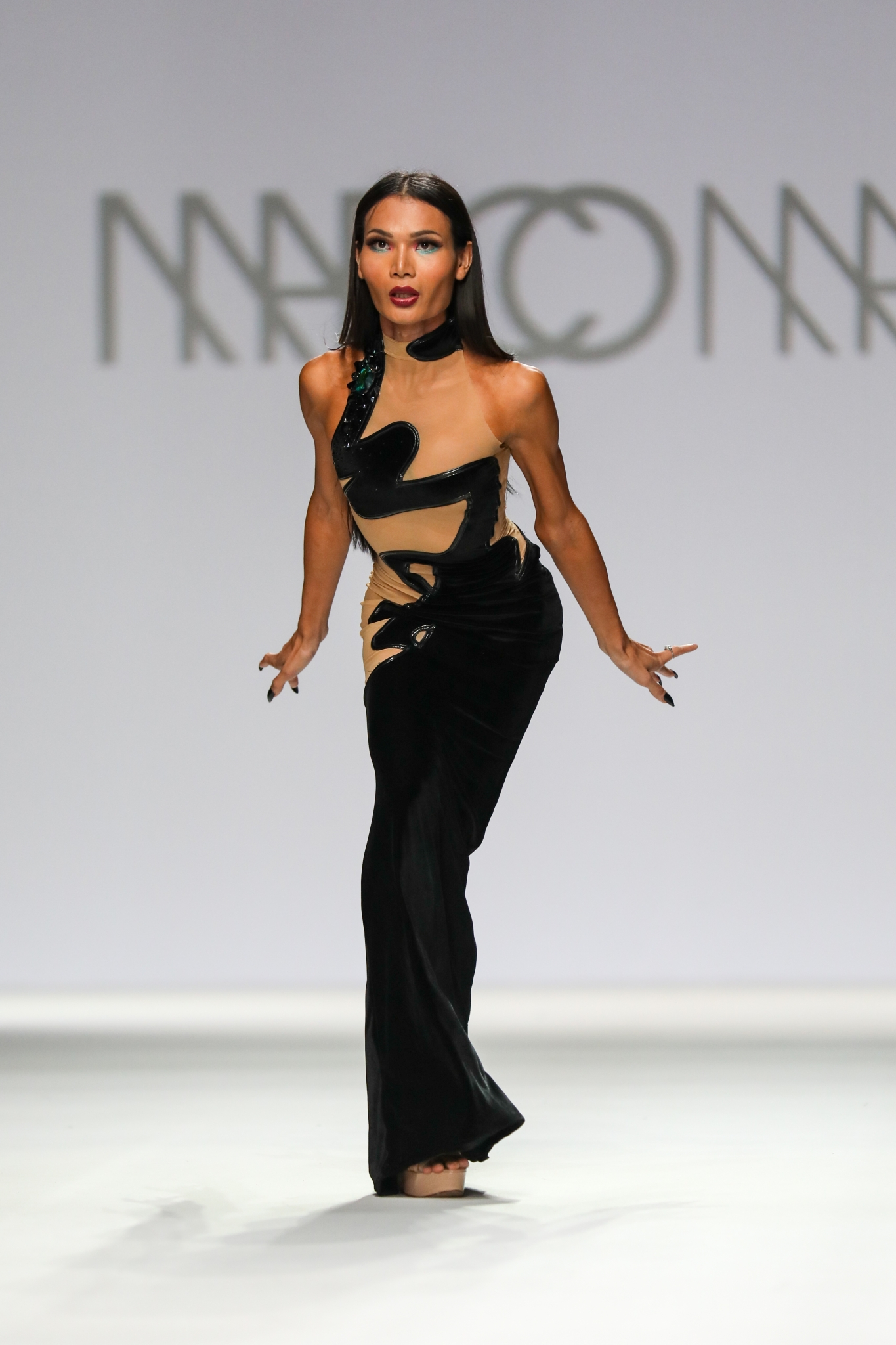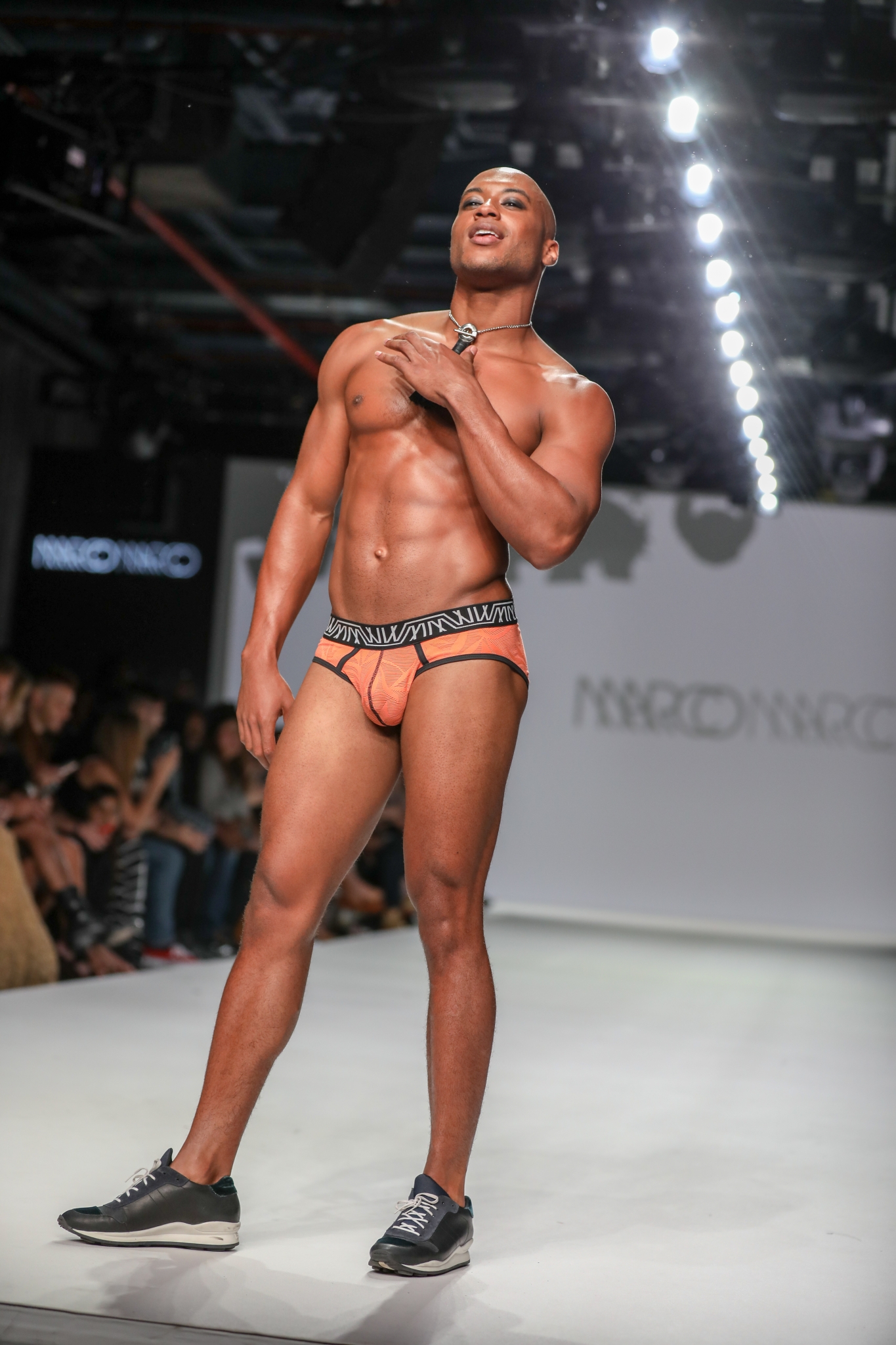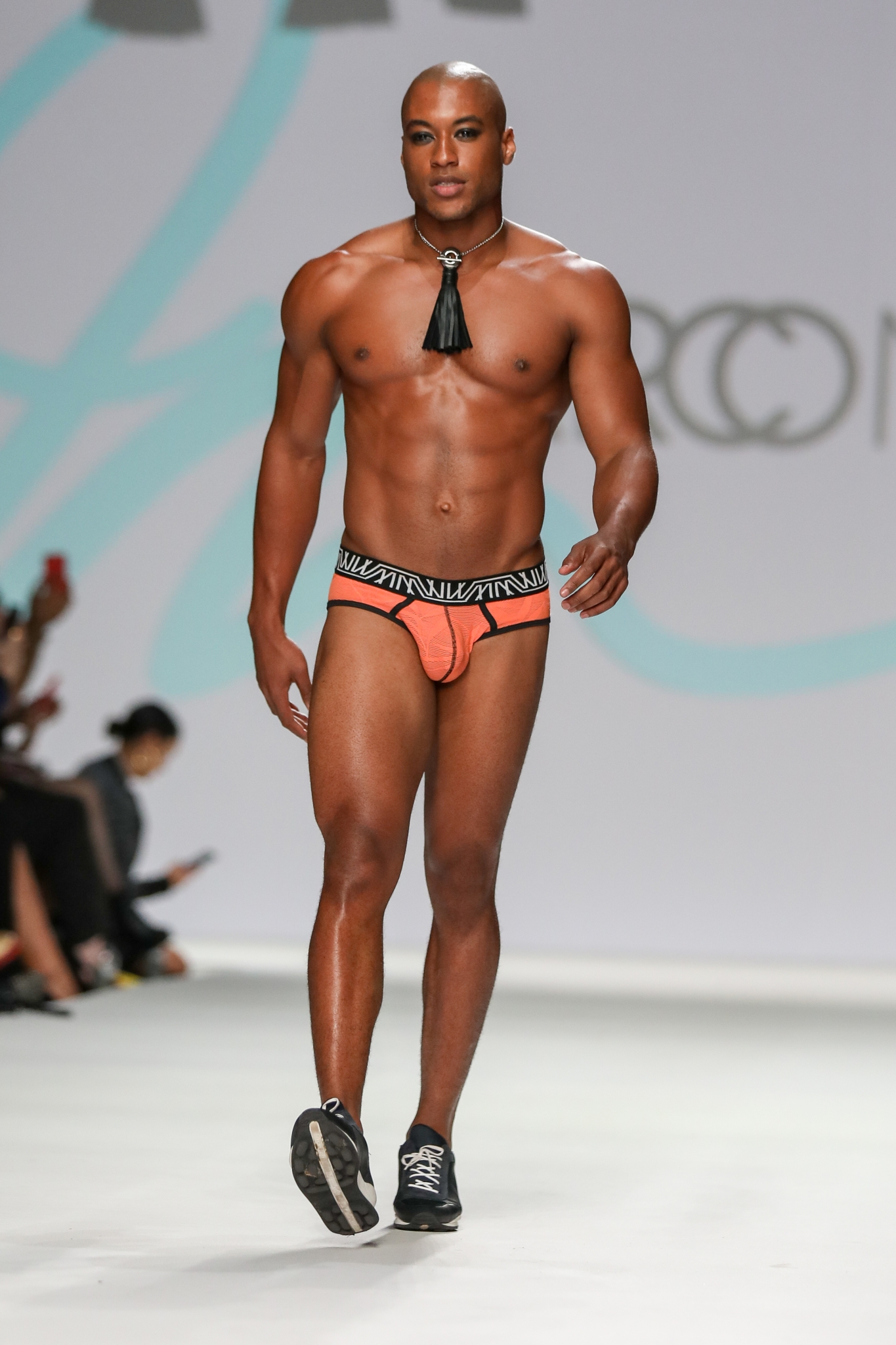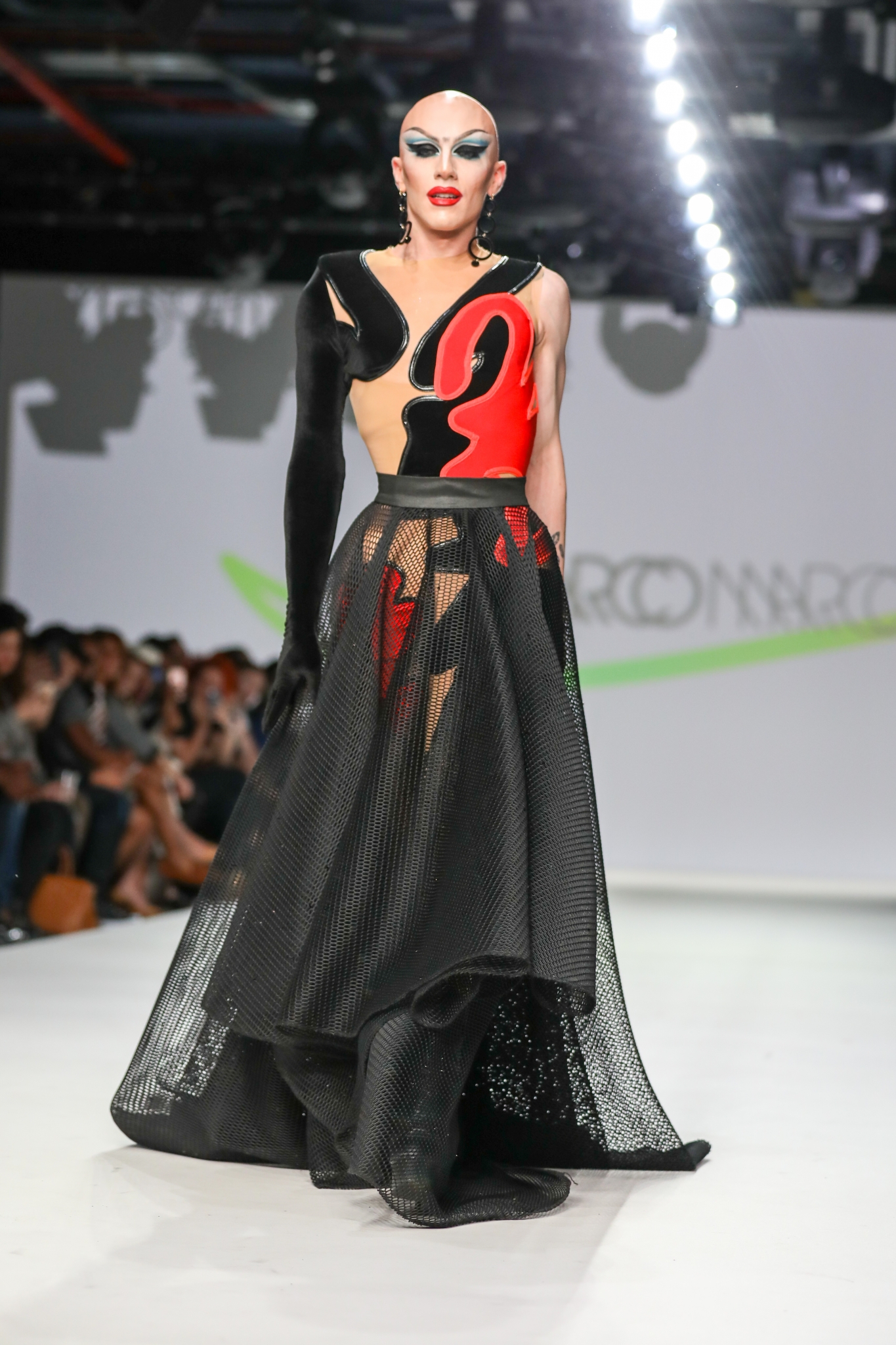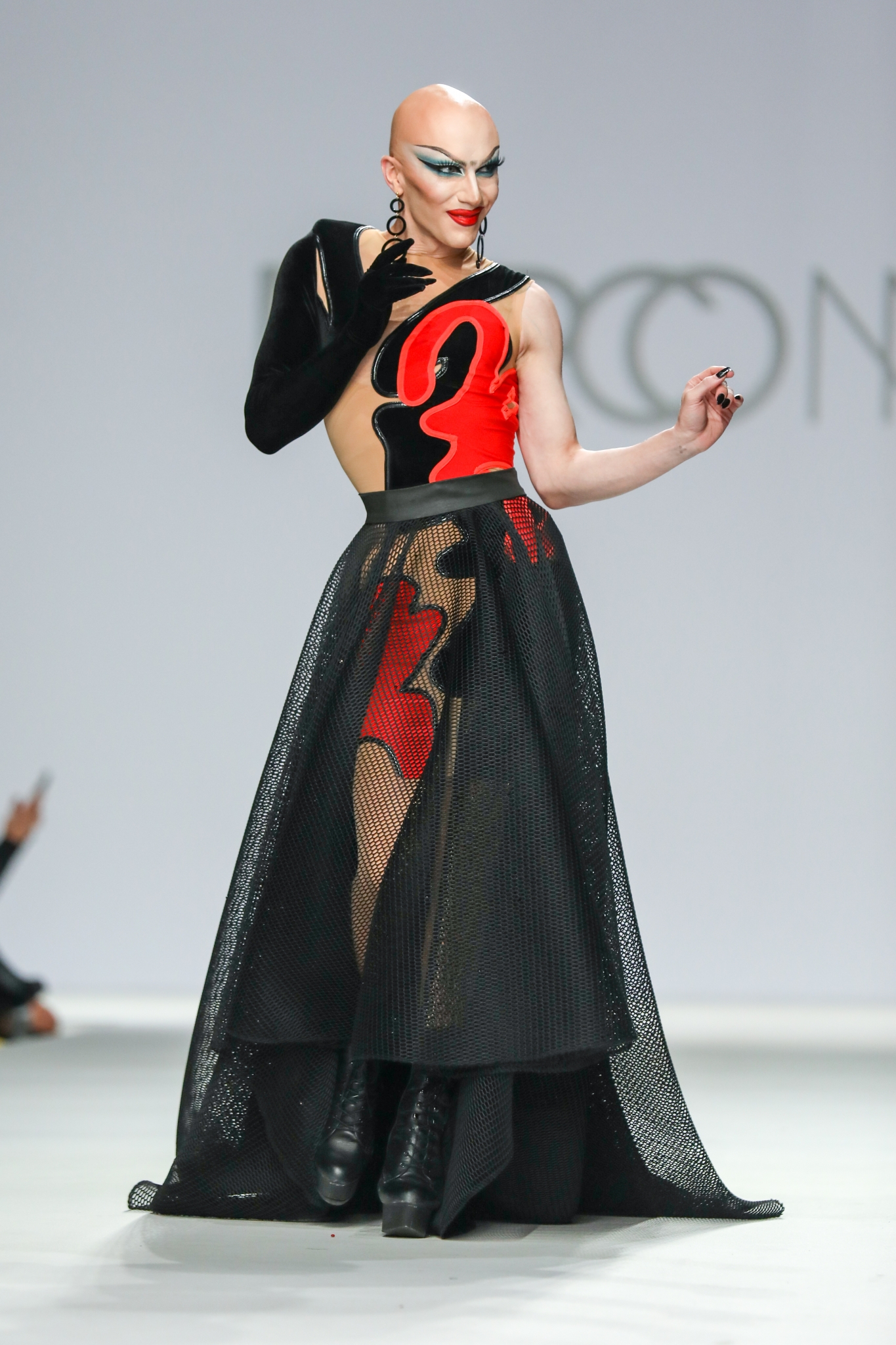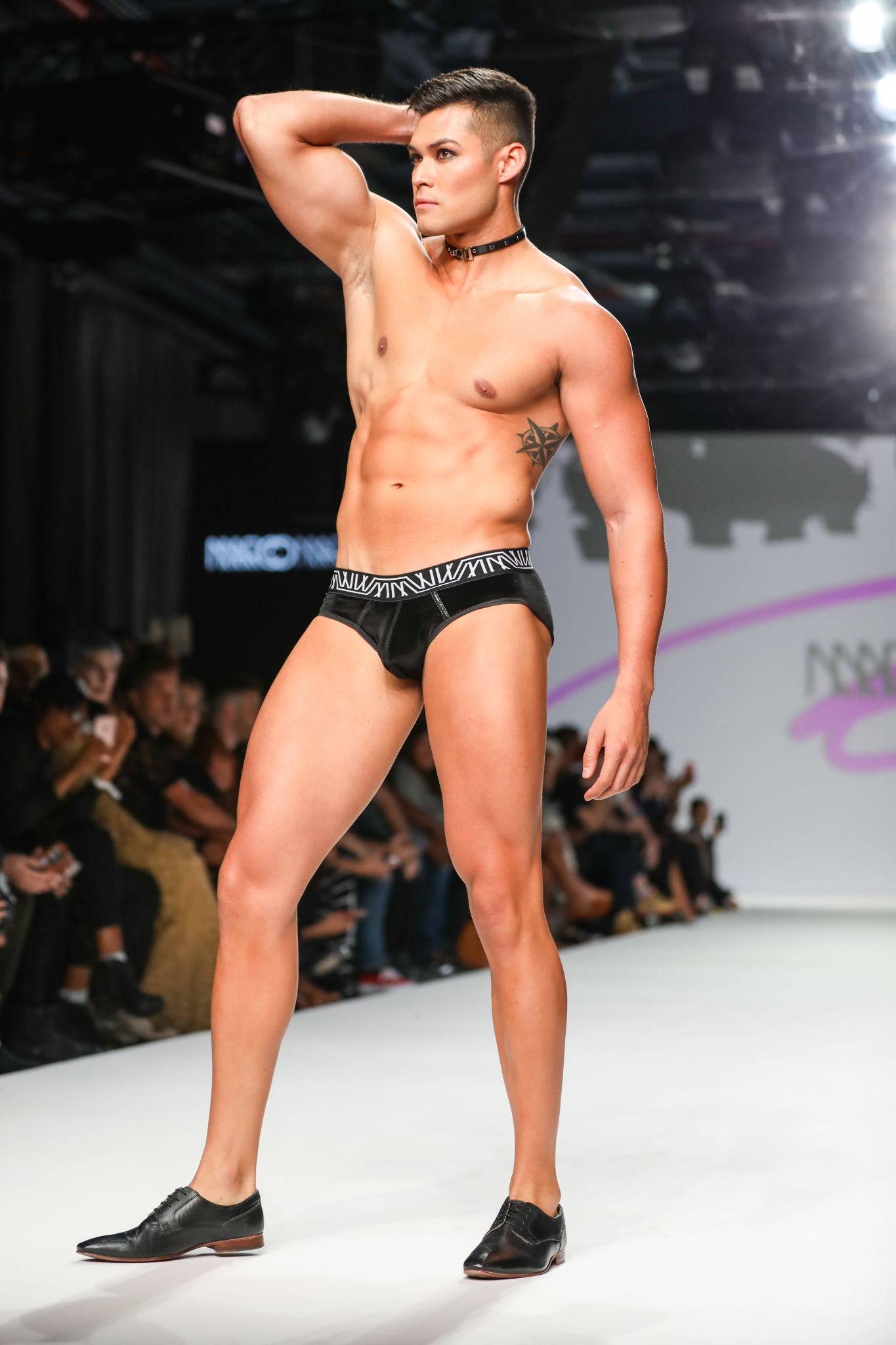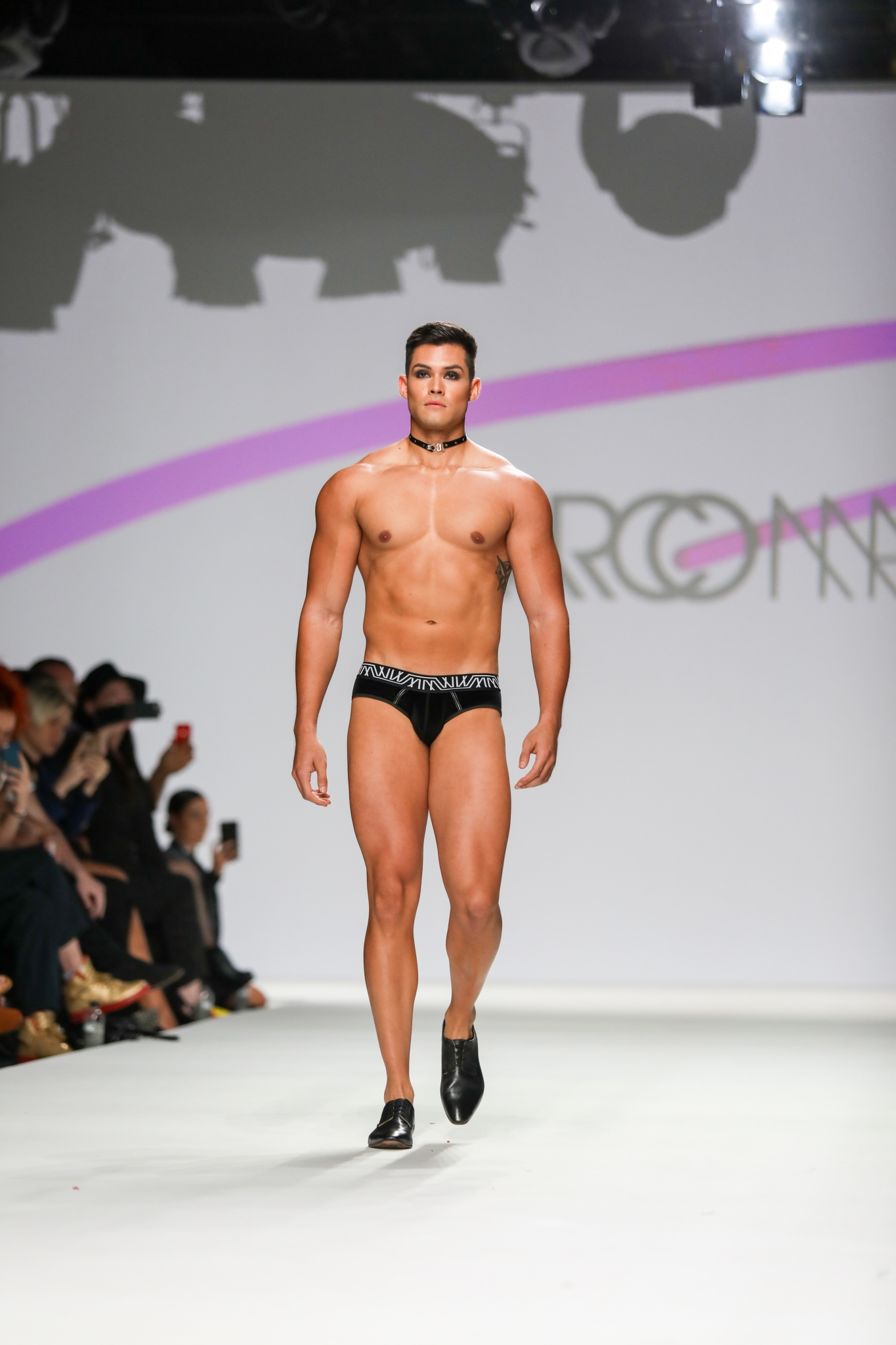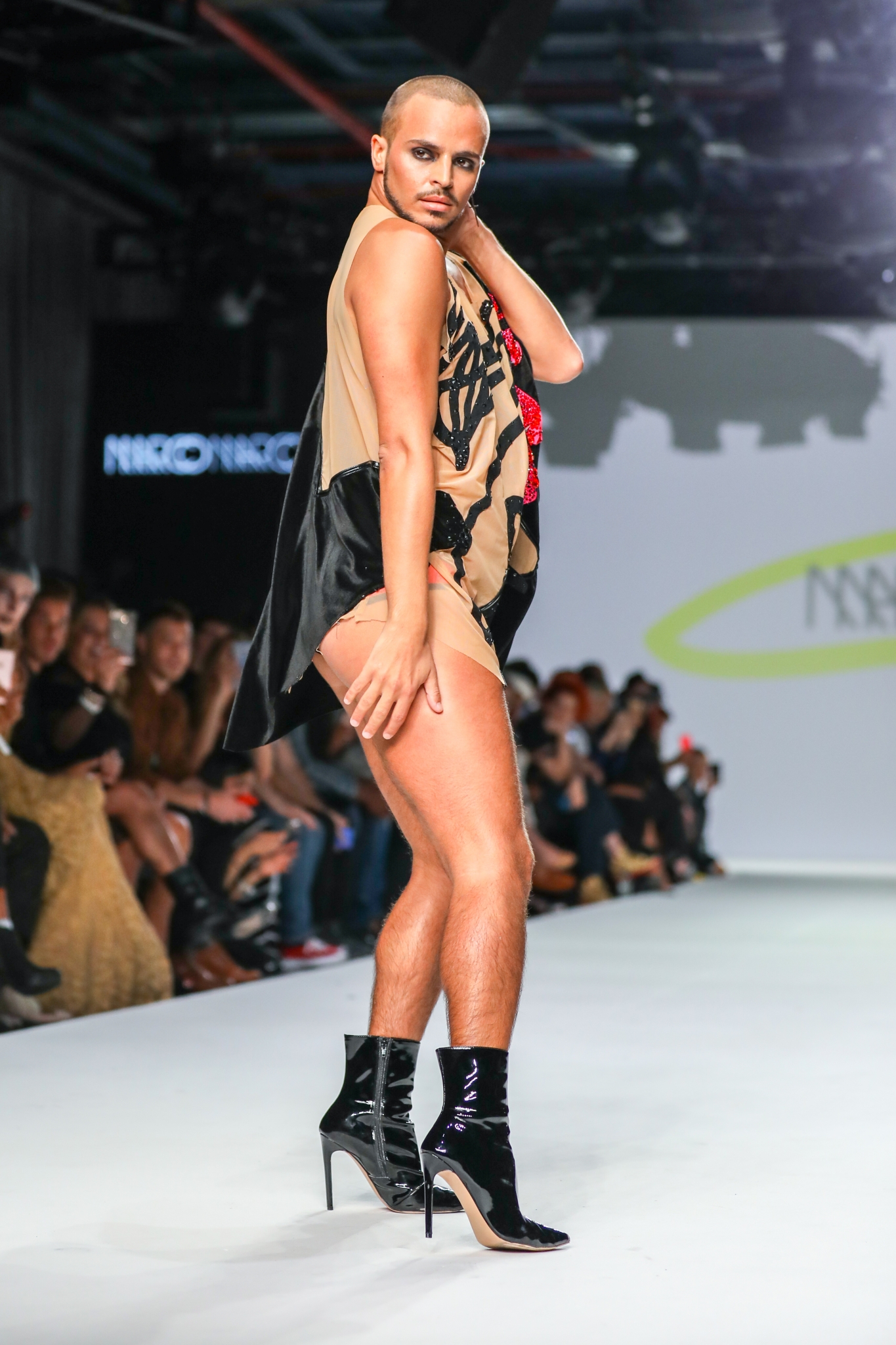 More on Marco Marco