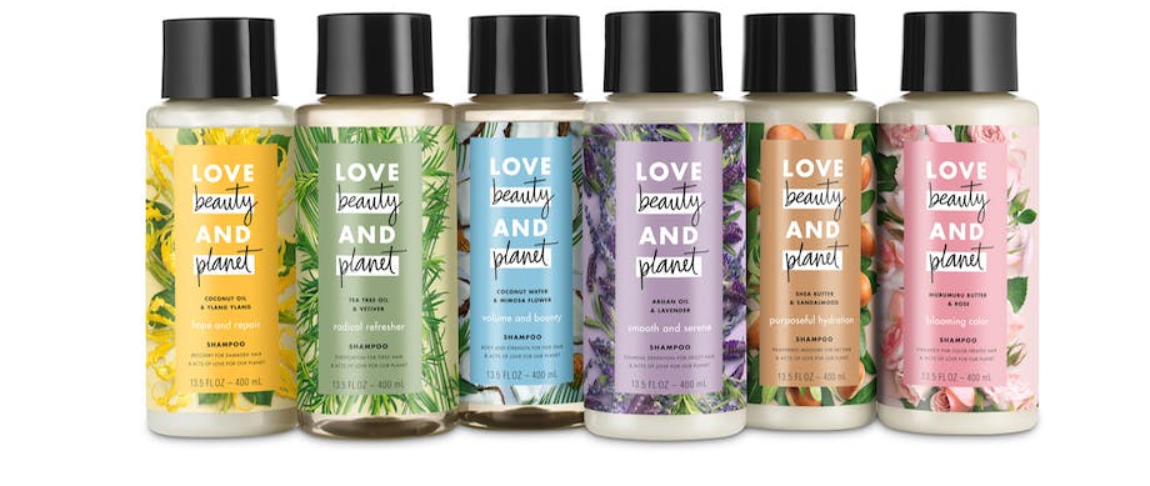 Get Ready for Love Beauty and Planet, the Eco-Friendly Beauty Line Launching In 2018
Want to start your New Year 2018 off on a great foot? Then you've got to hear about the eco-friendly new hair and body care collection from Unilever's latest brand Love Beauty and Planet, launching this January. There are several ways this beauty line is committed to saving the planet – and making it easier for shoppers to make greener choices.
The brand is launching with six different collections, consisting of of shampoos, conditioners, body washes, hair oils, and more delicious-smelling products. They're all vegan, cruelty-free, and use ethically-sourced essential oils as ingredients. Each scent corresponds to a different hair or skin concern, so you can customize your shower routine. But even more than that, the brand is cutting down on waste everywhere it can.
Not only is every perfectly-decorated plastic bottle in the line made out of recycled materials, but it is also 100% recyclable itself. They were even made with easy wash-off labels to ensure that they would be accepted for recycling at every facility.
Senior Brand Manager Sonika Malhotra says it was all very intentionally created. "We created a packaging that communicates very easily and simply what the brand stands for because the human attention span is so little — last we heard it was 7 or 8 seconds (less than a goldfish!) — and you have very little time to land your message and idea," she told Allure. "We wanted to surprise and delight our consumer."
"The most exciting part of building this brand has been meeting like-minded people who believe in the power of small, simple ideas and how the sum can be greater than its parts," she added. "Consumers and brands are more conscious today. They understand that there is an impact of everything we do. Small efforts that can show our respect to the planet that so generously gives to all of us is always a good idea."
There's thoughtfulness behind every element of these products too. For example, Love Beauty and Planet's conditioners are actually made with a patent-pending fast rinse conditioner technology. The idea is that the lather you build up will wash out more quickly. Therefore, it reduces the amount of time we stay in the shower. Making our routines speedier and eliminating water waste. Talk about innovative beauty!
Need even more excitement about this launch? All products in the collection will retail for under $10 each. That means you don't have to spend big to do your part in going green!
To see some of the brand new products in this Love Beauty and Planet range, make sure to check out the gallery below.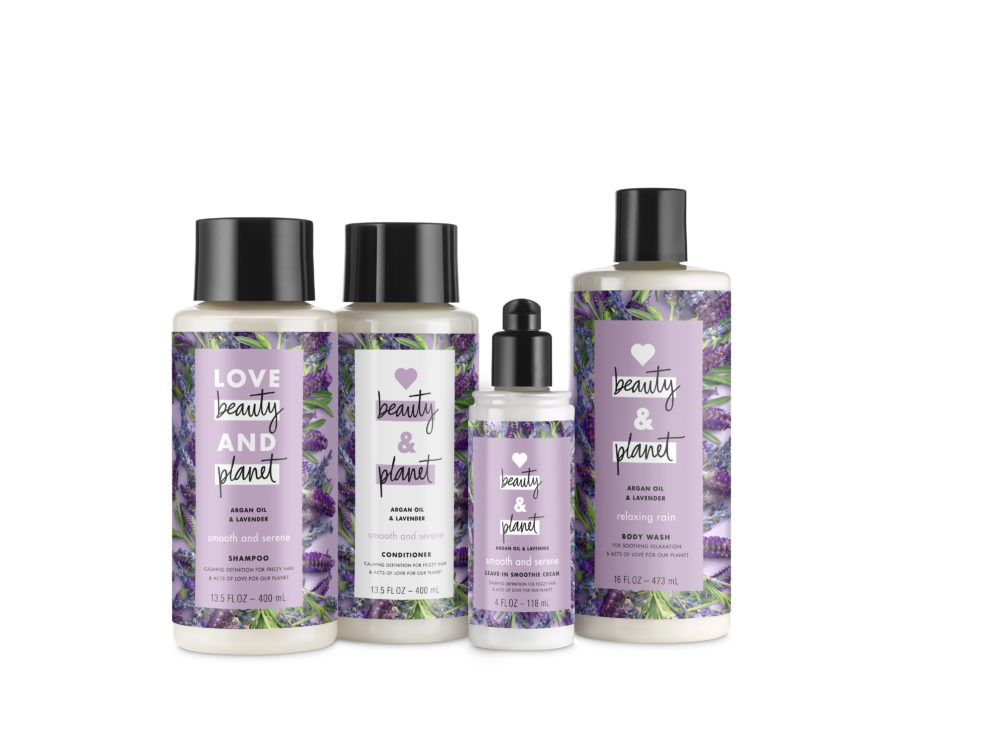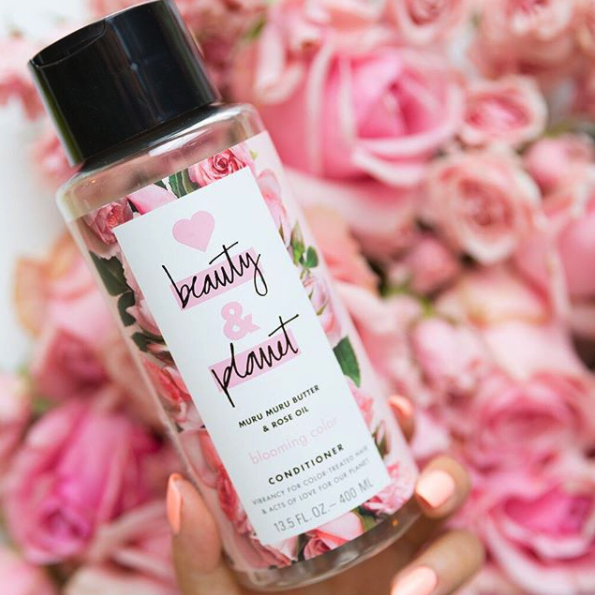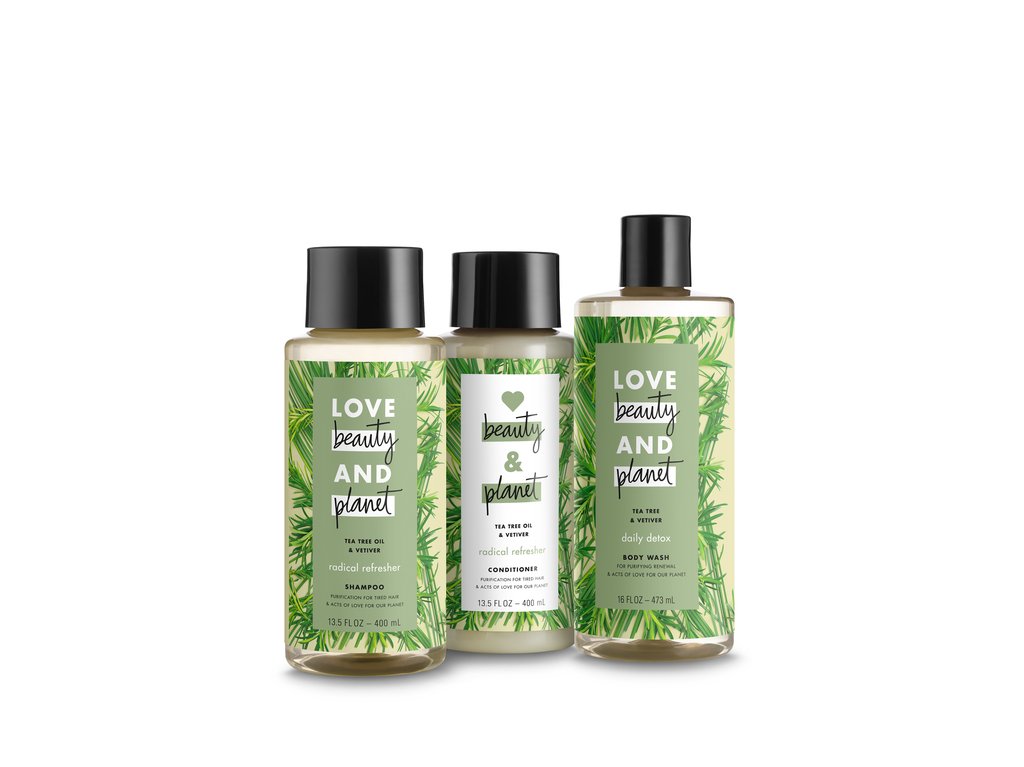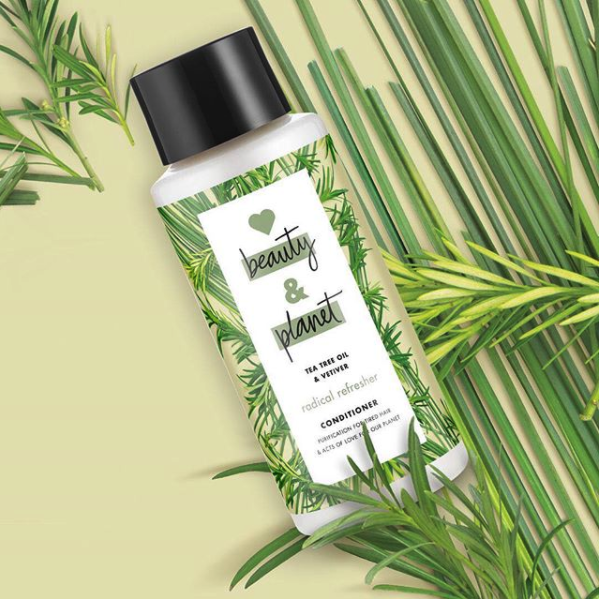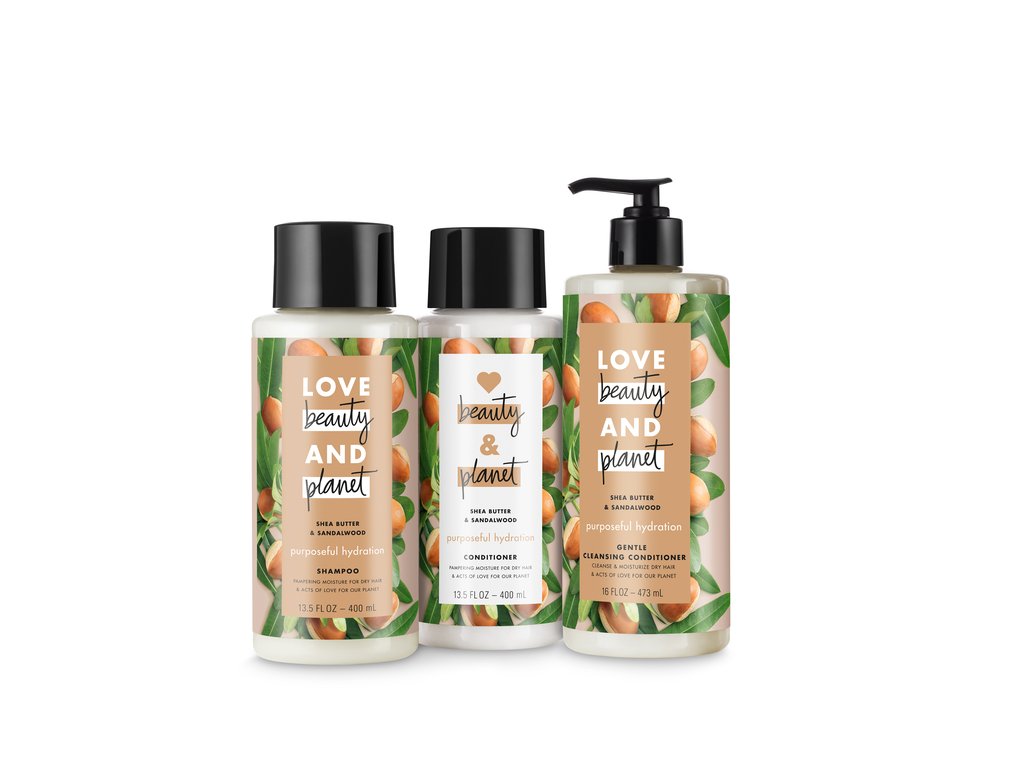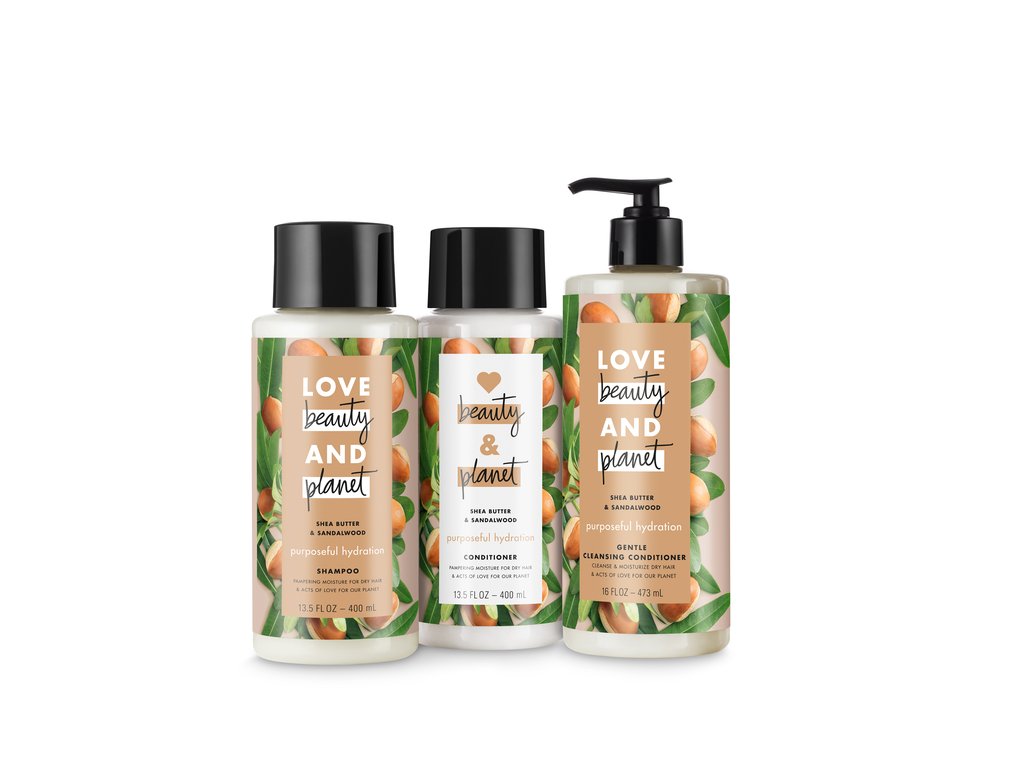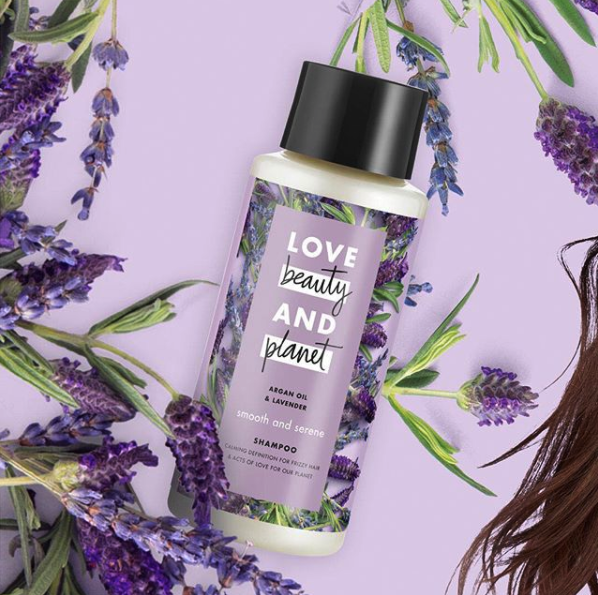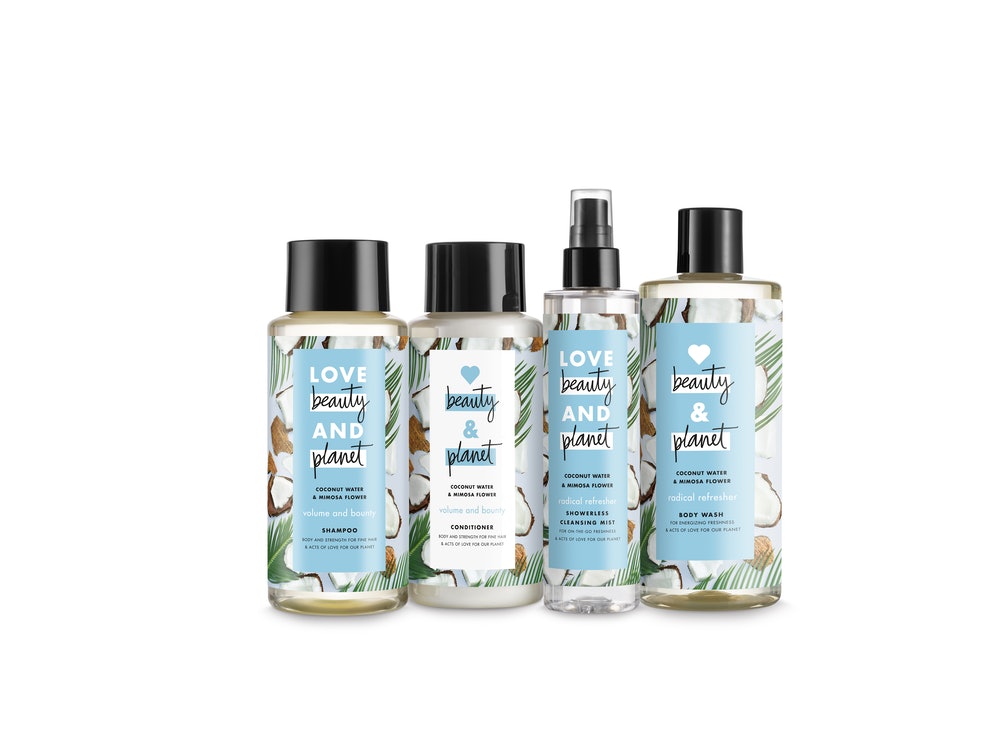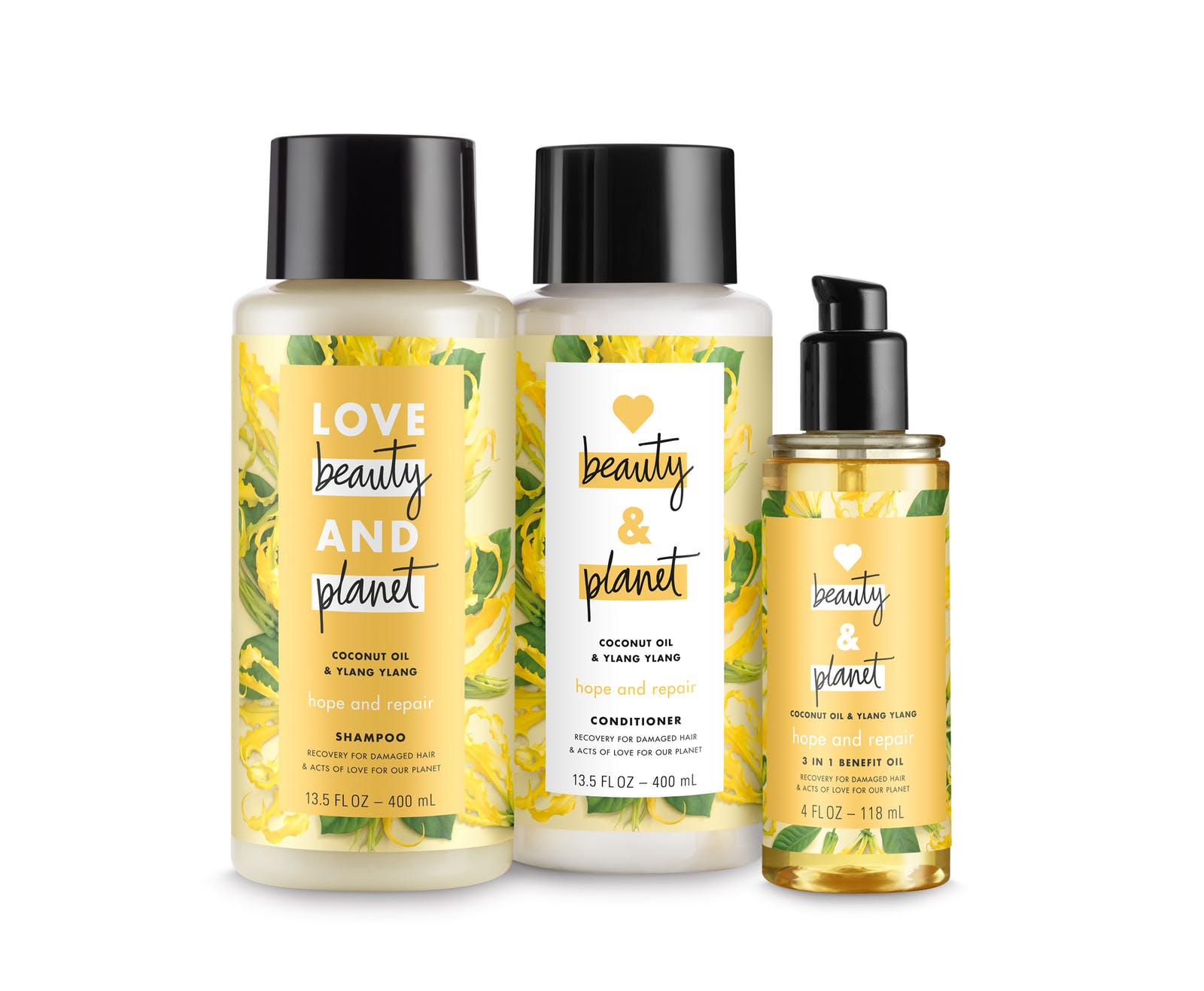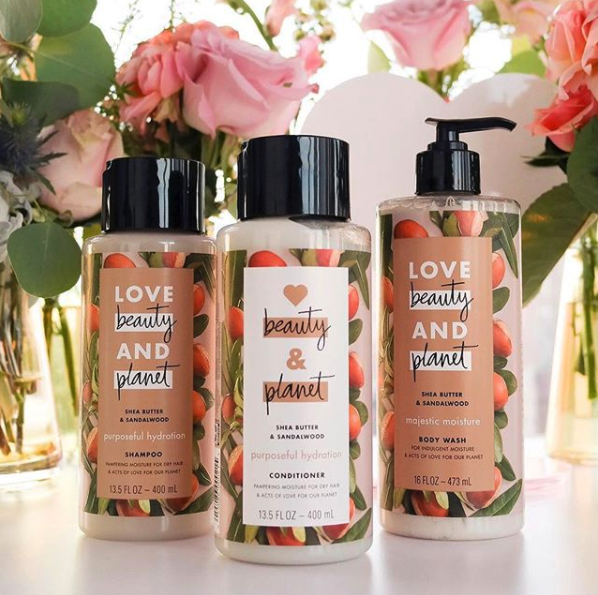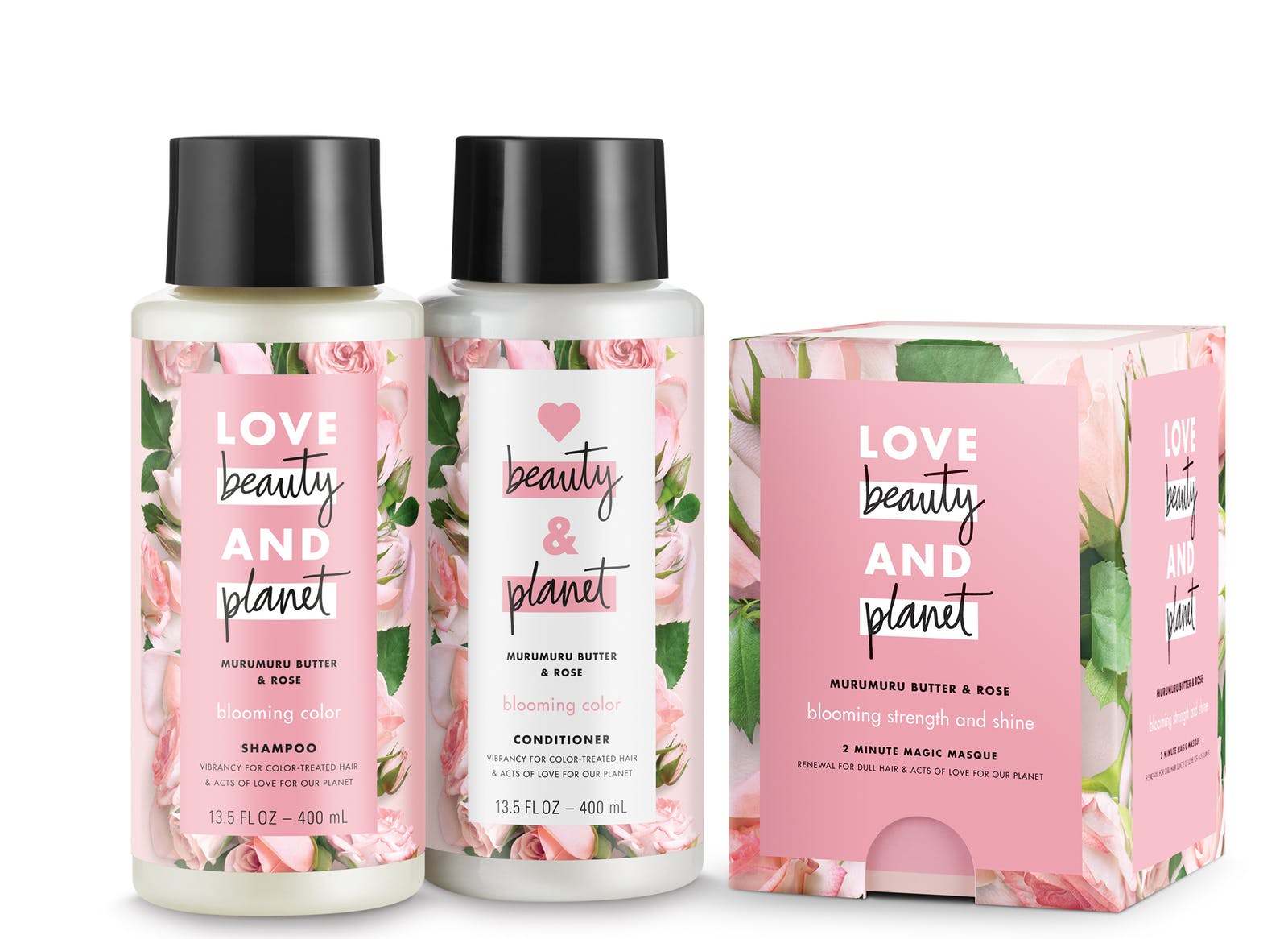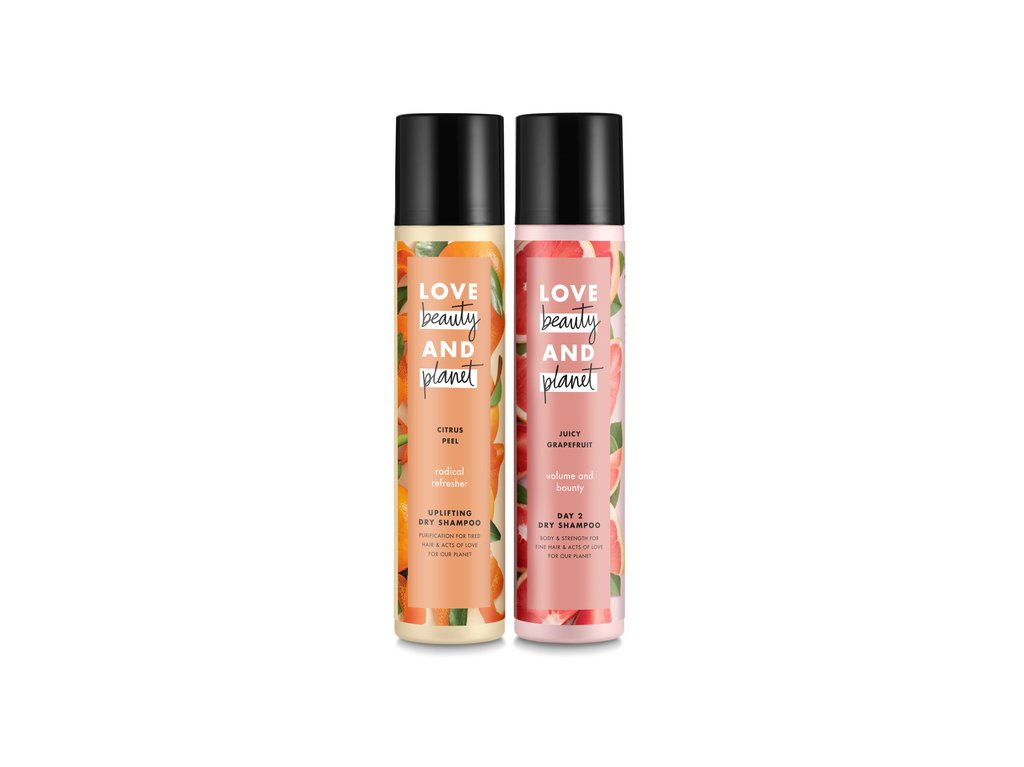 Click on individual tiles to expand images and view in a gallery format.
More new beauty launches. More eco-friendly innovations.