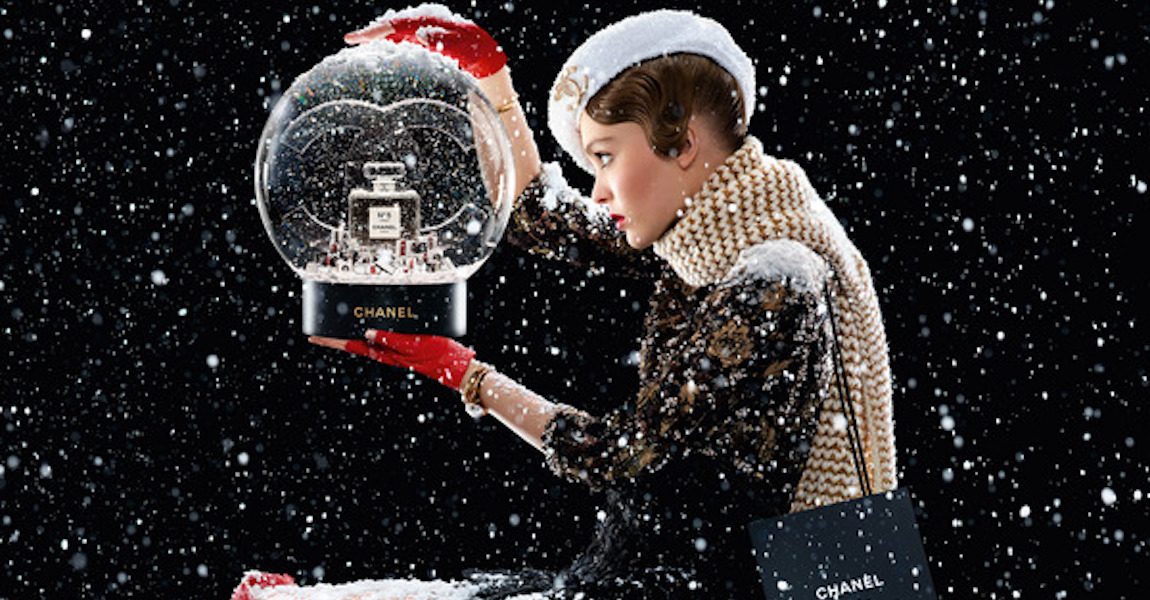 Lily-Rose Depp Stars In Chanel Holiday 2019 Campaign
Longtime Karl Lagerfeld muse Lily-Rose Depp is starring in her first seasonal Chanel campaign since the iconic creative director's passing. The 20-year-old actress is the celebrity face of the Chanel Holiday 2019 campaign, which is all about celebrating a snowy winter wonderland full of glamorous designer Christmas gifts.
Depp primarily stars in a short campaign film, which was directed by Jean-Paul Goude. The 30-second clip follows the star – dressed up in a white beret, gold knit scarf, red fingerless gloves, and matching scarlet thigh-high boots, as she gazes into a dreamy, traditional glass snow globe. Not only is she decked out in her luxurious Chanel accessories, but she spies the legendary Chanel No. 5 perfume and perhaps some opulent new makeup items from the season's "Les Ornenments de Chanel," makeup collection.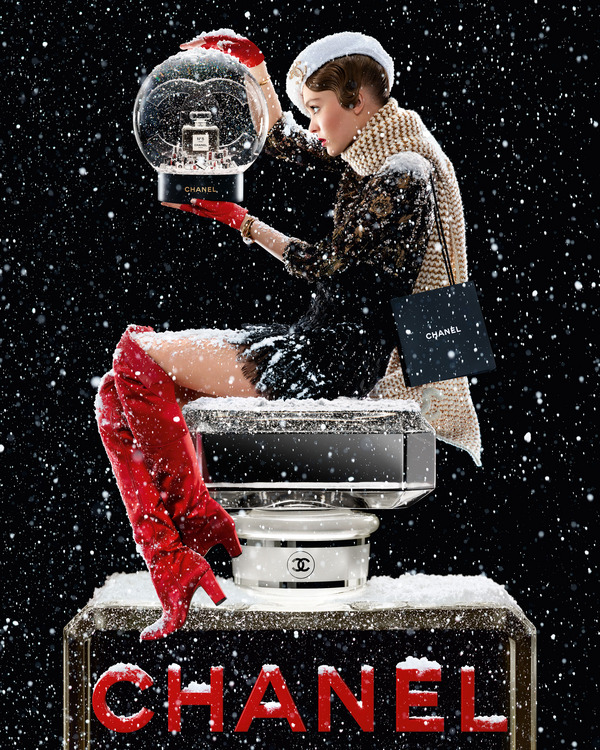 "I loved playing the character created by Jean-Paul," Depp shared in a press statement from Chanel. "The joy and wonderment reminded me of how I felt as a little girl on Christmas morning."
Watch Lily-Rose Depp in the Chanel Holiday 2019 campaign by pressing play on the video player below.
More beauty news from the Chanel brand. More designers' holiday 2019 makeup launches. All images via Chanel