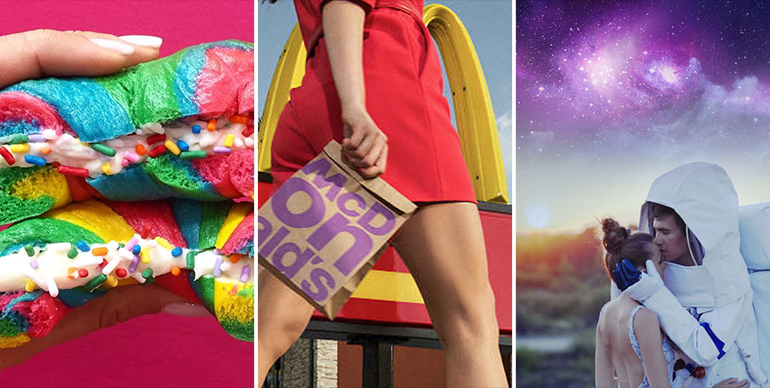 Lifestyle Trends of 2016 That We Don't Need Anymore
Lifestyle trends get weird fast. You start out with bagels and end up with rainbow bagels. Boxing becomes the trendiest way to work out and you end up with boutique boxing gyms. Just like weird fashion trends, lifestyle fads in the 21st century start because someone thinks up something crazy and promotes it on social media. If the millions of cyberspace like it, they latch on and it becomes a week-long fad. If the idea is really cool or truly insane, it has the potential to become a full-fledged trend and ends up on reflective lifestyle lists like this one. Since acceptable trends are less fun to count down, Richard Magazine is looking back on the wild and crazy things we decided were important in 2016. Here are all the little things you should stop now that 2017 is well under way.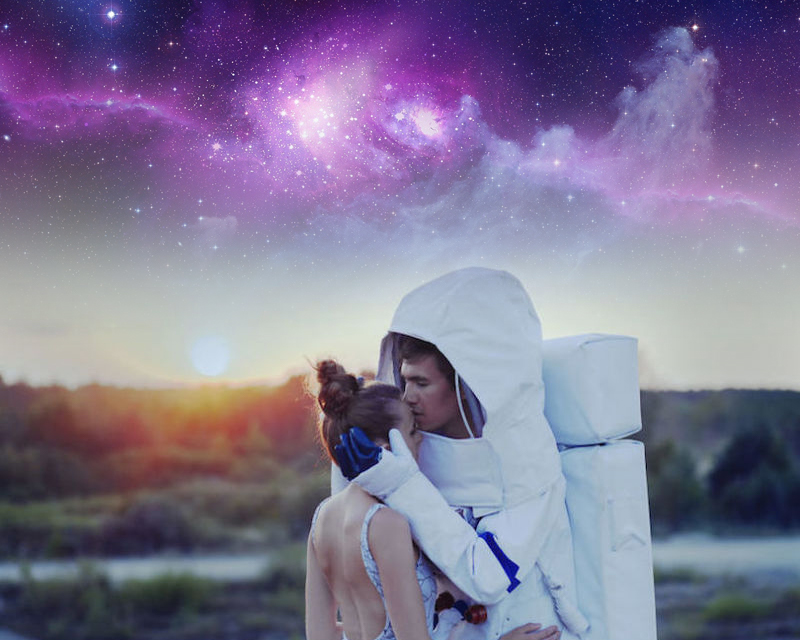 COSMIC WEDDING PHOTOGRAPHY
Being two little people on a small planet in the middle of an ever-expanding universe might have a very romantic, if nihilistic, ring to it. This does not mean you need to incorporate that poetic, galactic feeling into your wedding photos. This is one millennial trend you should leave untouched.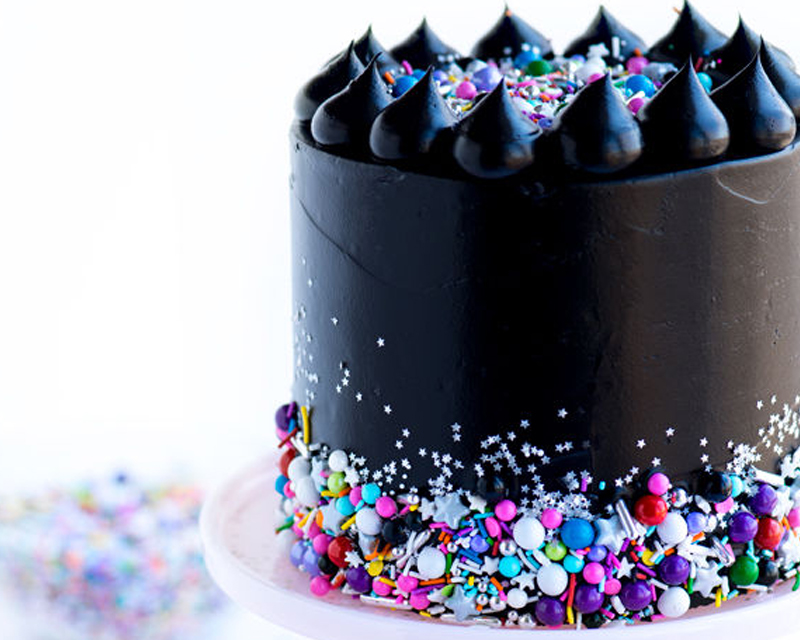 90s ROCKER-THEMED CAKES
The 90s renaissance works in many ways, but you don't need it all over your cake. Sequins belongs on clothes and black icing only looks good during Halloween. Do you really want to be serving black birthday cake?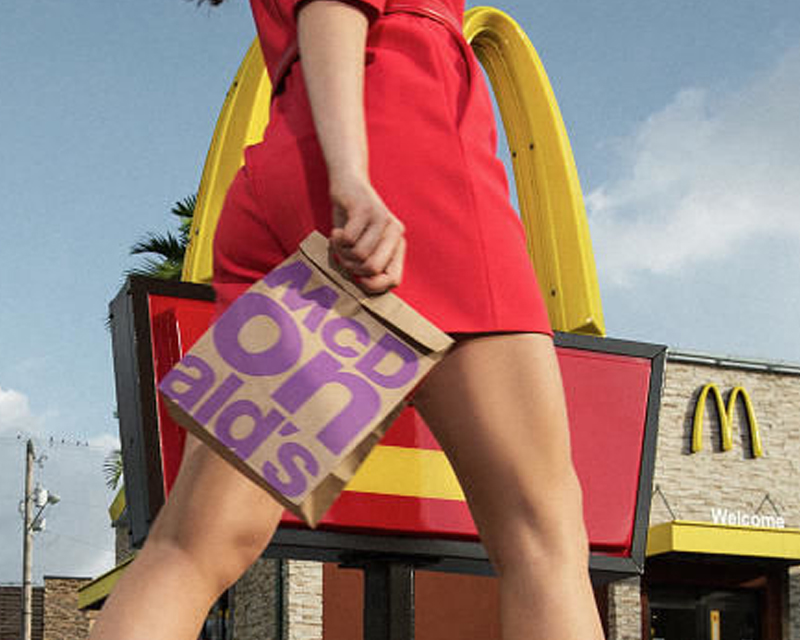 REVAMPED FAST FOOD PACKAGING
Last year, many restaurants in the fast food industry spent thousands of dollars to make the graphic designs more 'modern.' Basically, they spent lots of money to get even more people addicted to junk food. What an unappetizing thought.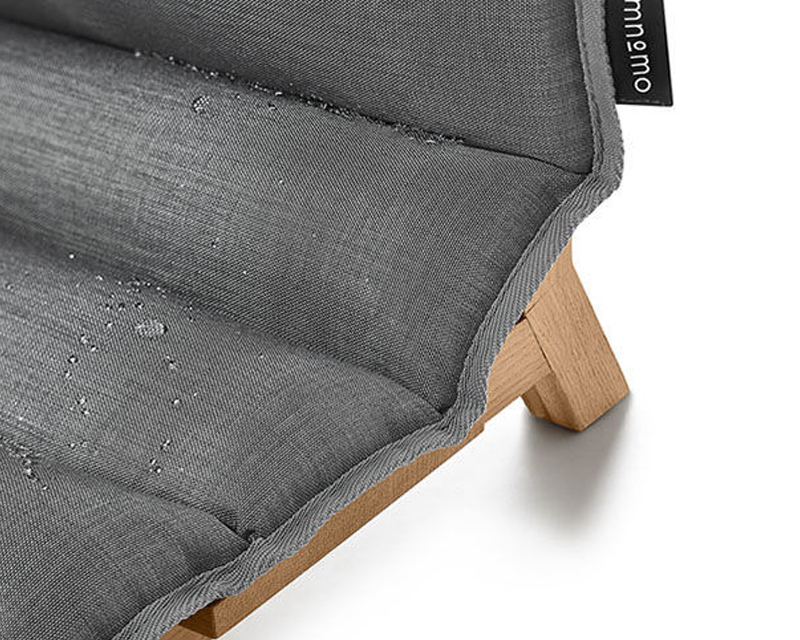 HUMAN-LIKE DOG FURNITURE
In 2016, Mnomo decided to start making pet ottomans that rivaled human furniture. Does your pet really need a bed the same dimensions as the settee you bought for your dorm room? The answer is no. Pets are perfectly comfortable on their own pet beds or curled up in your human bed. No need to mix up the two.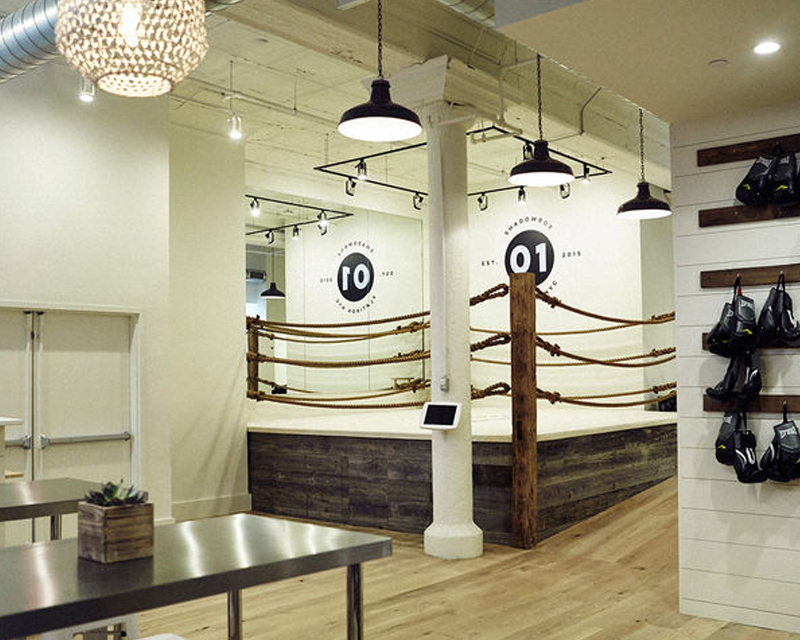 BOUTIQUE BOXING GYM
There's nothing boutique about a boxing gym. Millennial trends have a tendency to make familiar pastimes feel 'vintage' or 'unique' by changing their context, but boxing is still beating people up no matter how nice the surroundings.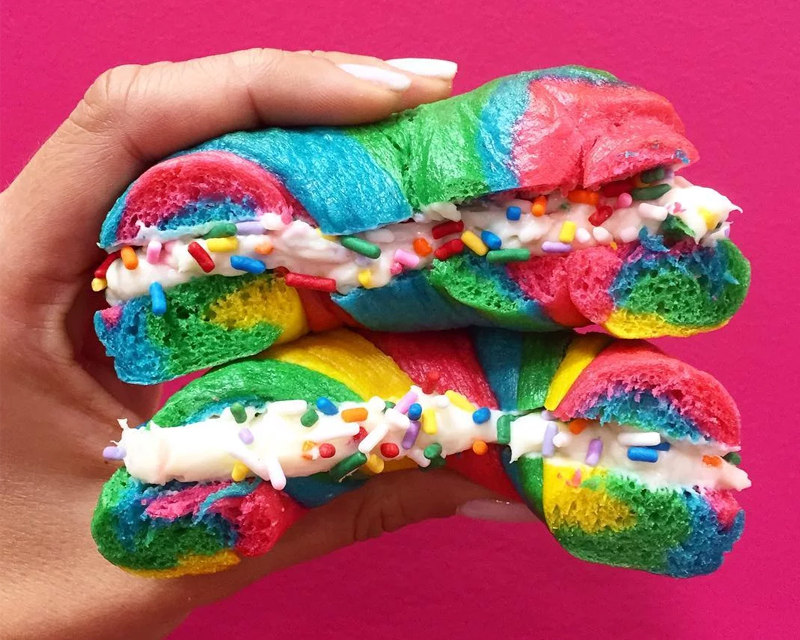 RAINBOW BAGELS
Also known as unicorn bagels, bagels with multi-colored swirls were part of the unicorn trend that swept the world in 2016. We've known about unicorns for centuries, but for some reason, they were never as cool as they were last year. Did it have something to do with the fact we all felt the whole world seemed stranger than fiction? Perhaps…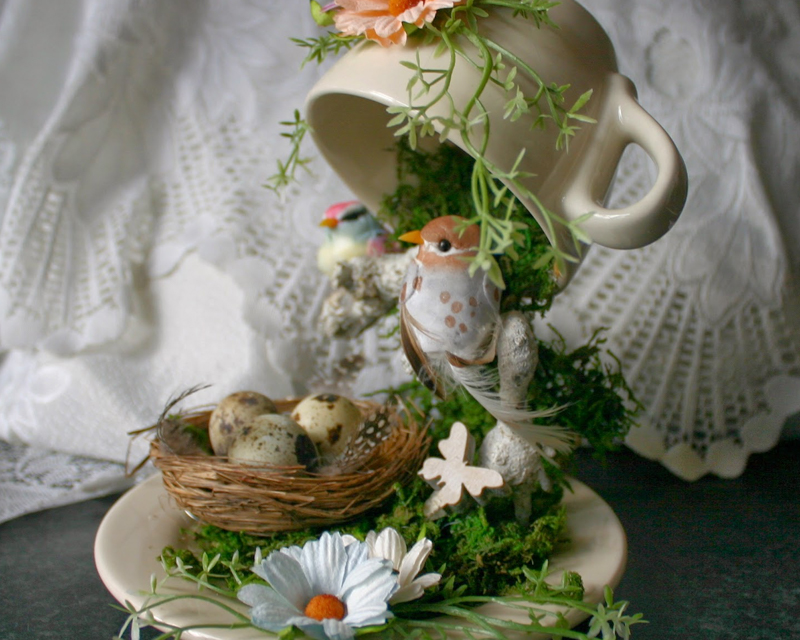 FLOATING CUPS
Joel Paglione created drinkware that literally hovers in the air. You set your glass down on a coaster with a magnet in the middle and the cup defies gravity. It didn't make life more practical, it caused a lot of people to accidentally throw their glasses instead of setting them down, but it sure was cool to live like a Jetson for a few months.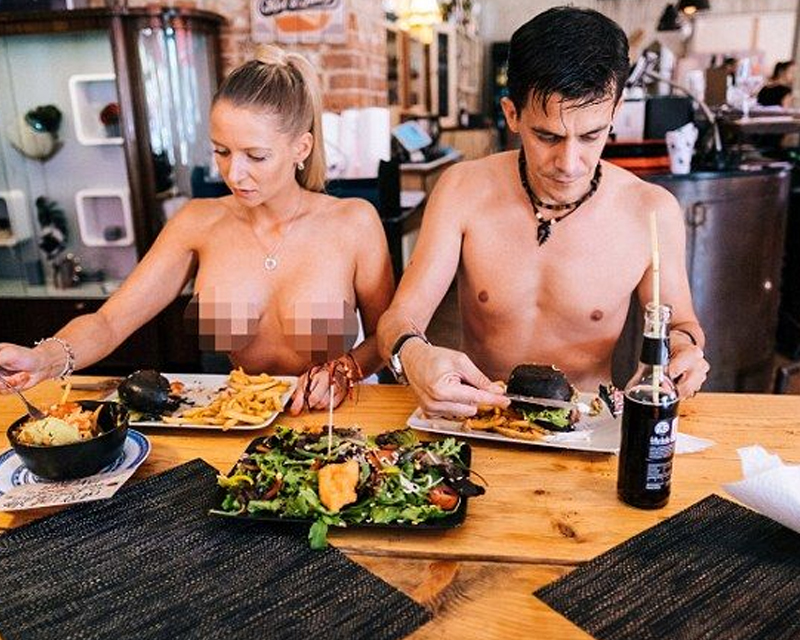 NAKED RESTAURANT EVENTS
In Europe, 2016 was the year of nude dining. Restaurants like the Black Cat Eatery in Berlin hosted naked nights and encouraged people to explore new levels of openness in public. Did you know a nudist revolution was happening right under your nose last year?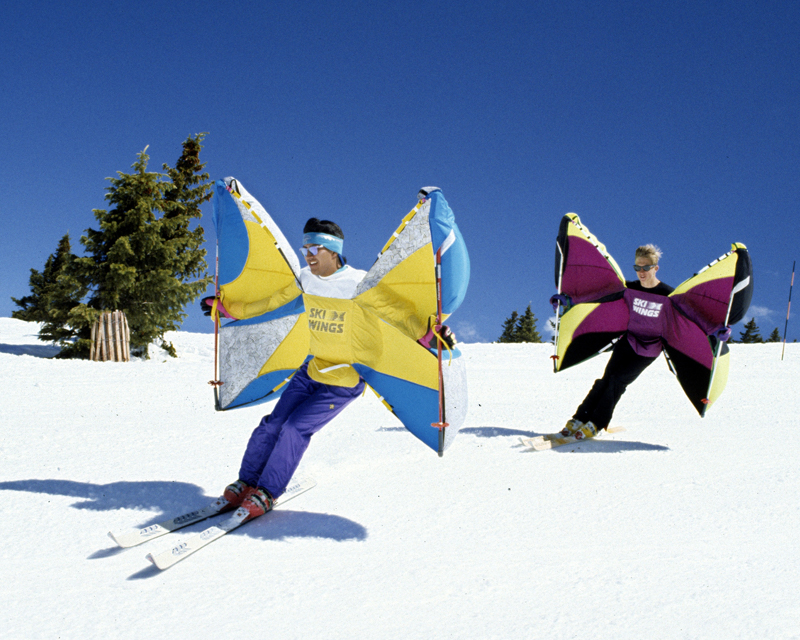 SKI WINGS
Last year, ski jumpers were given the ability to soar to new heights. If you wanted to gain more air on your jump, you slipped on some ski wings to help you. If you love the thrill of danger, maybe you want to keep this weird fashion trend alive. I, however, believe big leaps should be left to professionals. If you can't jump at an Olympic level, what business do you have sporting wings?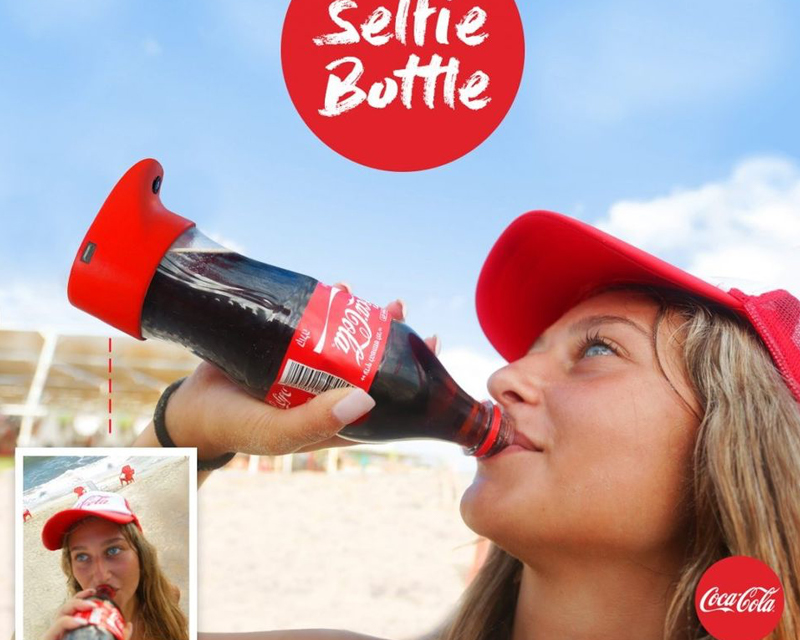 THE SELFIE SODA BOTTLE
Of course one of 2016's bizarre trends was a variation on the infamous selfie stick! This new gadget was designed to be an independent cup-holder equipped with a camera. Bottoms up and you could easily take a cute selfie of you drinking something cool somewhere cool. Drink first, selfie later. This trend needs to die.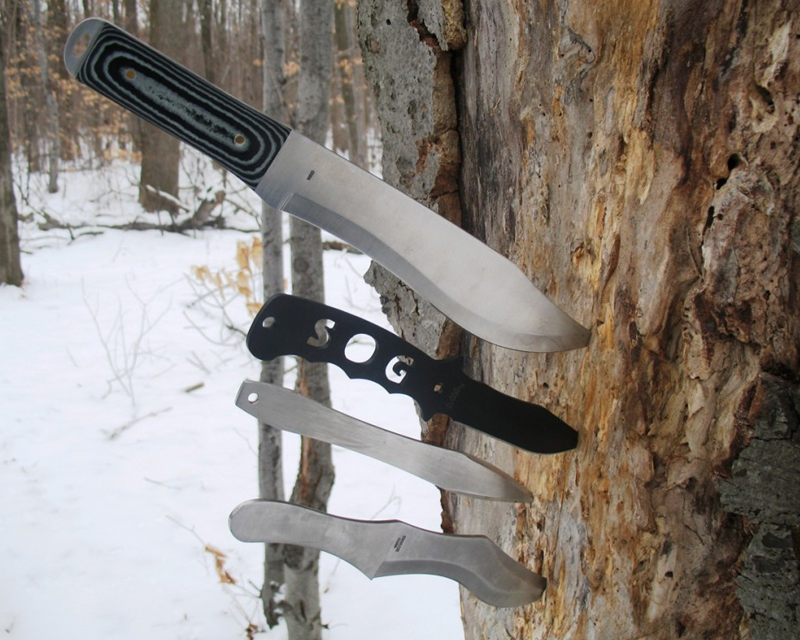 KNIFE-THROWING LEAGUES
Was it because we feared for our lives? Was it alternative subculture getting in on the whole fitness fad? Whatever it was, there are now knife-throwing leagues across the world and some regions even crown champions. If you prefer axes to knives, axe-throwing is a sport now too.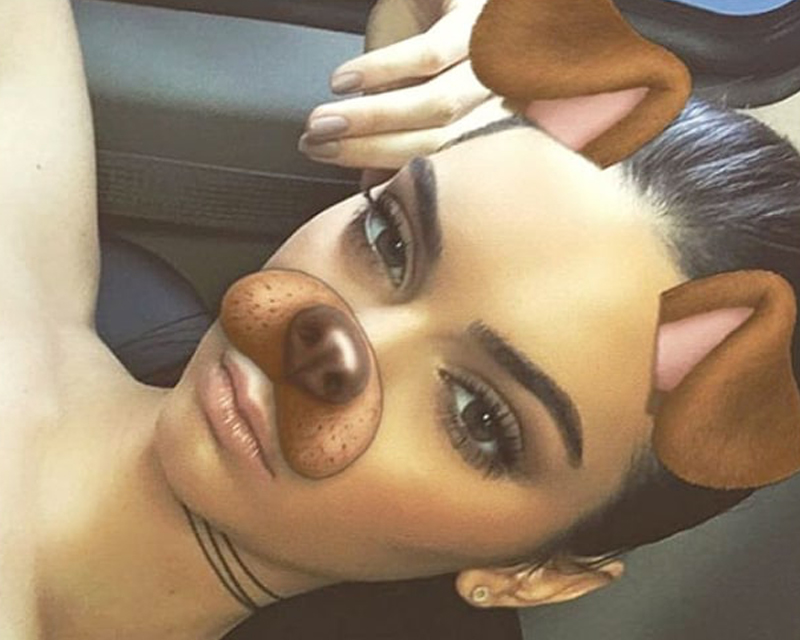 LIVE SNAPCHAT FILTERS
Even we got into this excessive 2016 trend. Snapchat filters have been a 2010s staple in the social media world, but last year they hopped off the screen and debuted in real life. People did up their face to look like their favorite filters at Halloween parties across the globe. It's a fun idea but the exciting wears off fast. It's one of those been there, done that beauty trends.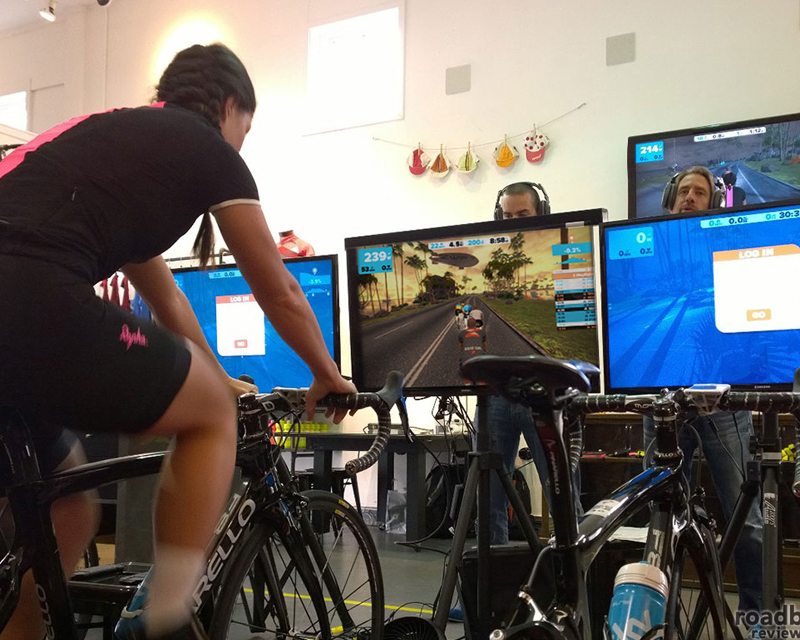 ONLINE GAMING WORKOUT BIKES
Zwift knew how to capture the attention of all those people who worked out on Wii and obsessed over video games. In 2016, they gave us the gaming workout bike. Now, you can play classic racing games while working up a nice, healthy sweat. It's not the healthiest thing for your brain, but I guess your physique will be happy.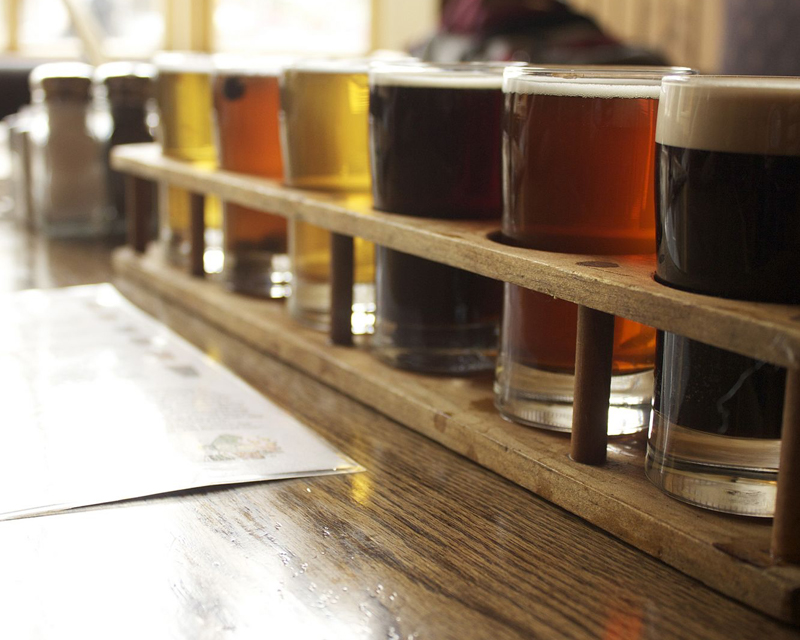 EXPERIMENTAL EVERYTHING
2016 was great at transforming classic activities into weird traditions. Last year saw the advent of experimental coffee shops, experimental beer bars, even experimental health food workshops. It's not that taste tests are bad, but do there need to be so many indecisive companies?
2016 was filled with a strange mixture of bizarre millennial trends and nostalgic retro fashion. Now that we've made it through the 21st century version of 1968, let's clear the cache and brace ourselves for whatever weird traditions 2017 is preparing to throw at us.