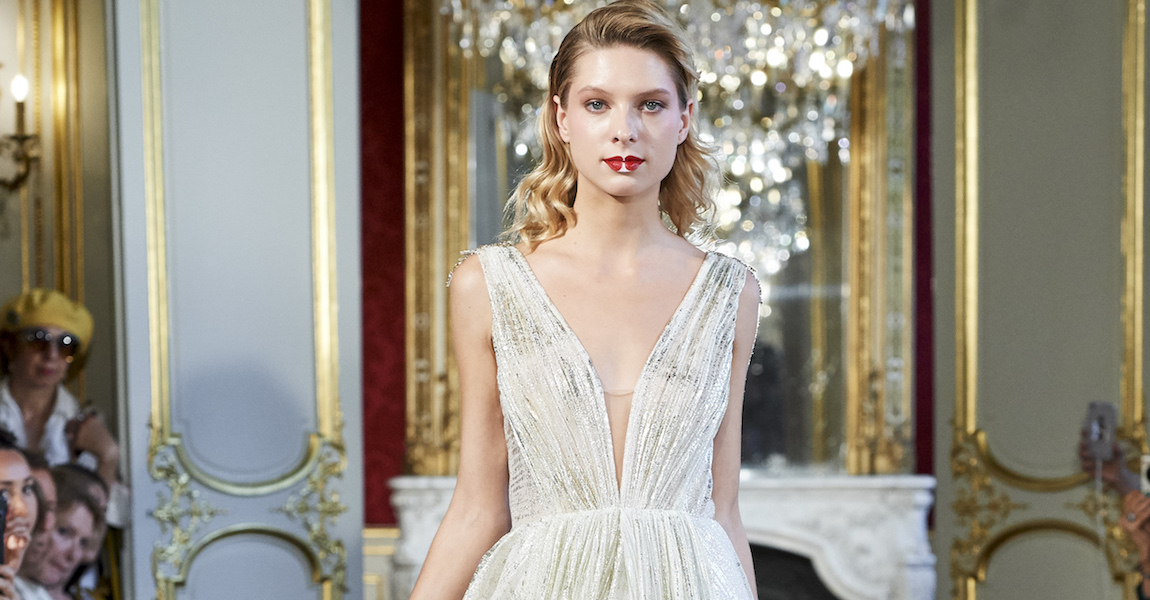 La Métamorphose Presents Couture Gowns at Fall/Winter 2019/20 Paris Fashion Week
The enchanting La Métamorphose Fall/Winter 2019/20 collection, titled "Rouge Amour," is filled with sensational evening wear and memorable bridal styles for adventurous brides-to-be. The latest line made its runway debut during this gorgeous July season of Paris Haute Couture Fashion Week. Fitting with the collection's mesmerizing name, the catwalk was filled with standout gown options in fiery red, moody black, and crisp white shades.
The Polish fashion designers behind the brand – Ewa Gawkowska and Małgorzata Szczęna – described the collection as: "Emphasizing the body, embracing the silhouette, revealing the sensuality of a fulfilled and confident woman, but dual, with a mysterious personality."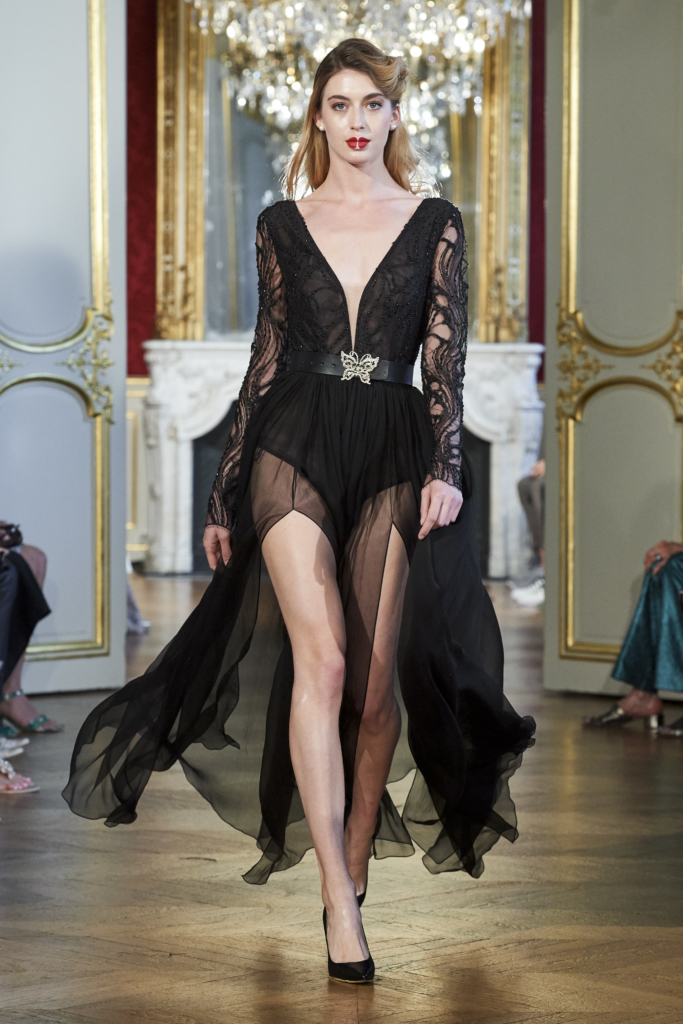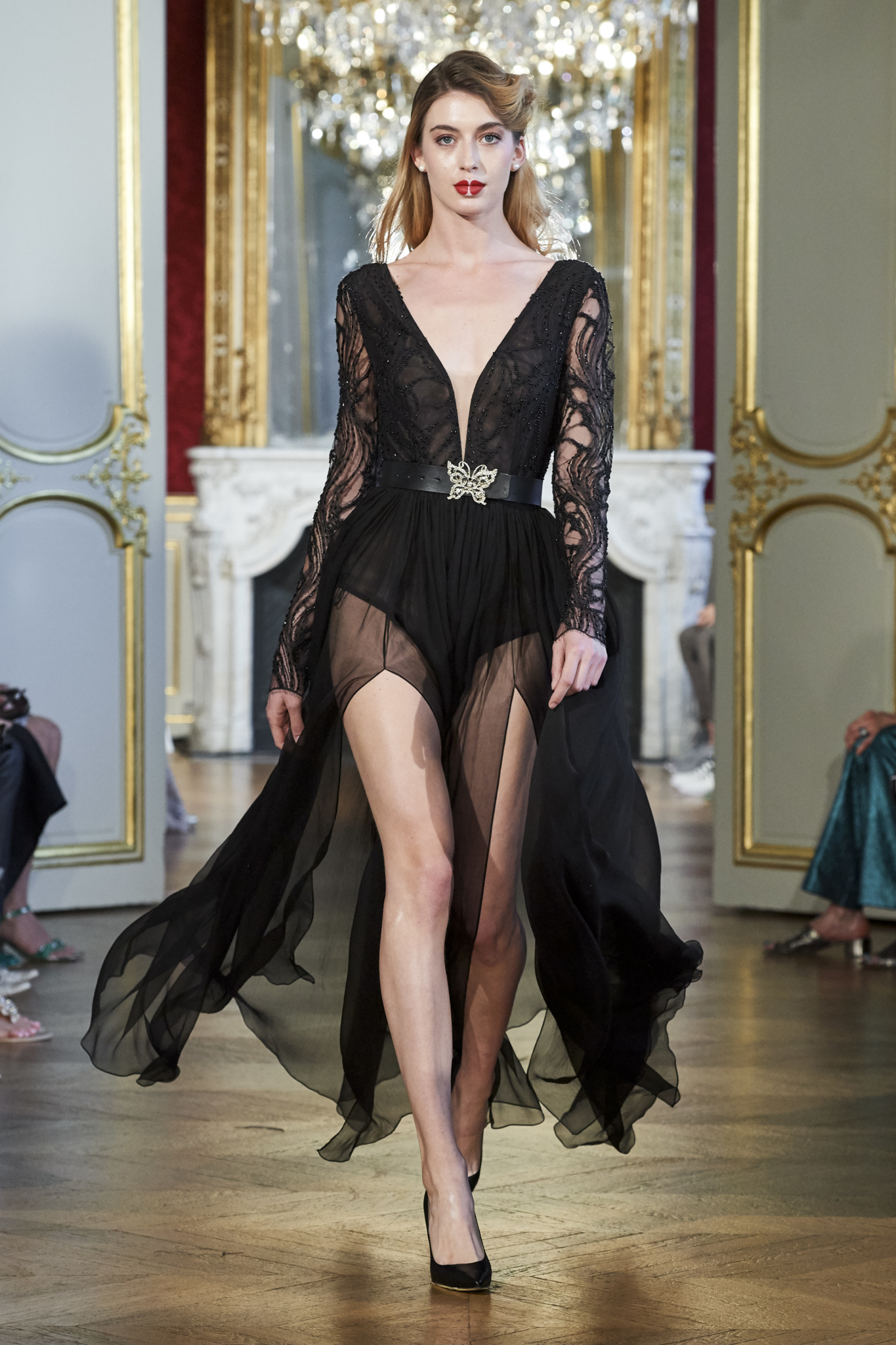 The tagline for this collection is "Deep, sequined black, veils, a soft ivory and gold on the wings of an angel… and a rouge amour." The glamorous silhouettes combines with these statement-making, classic, and eternally romantic shades make for the perfect evening styles for all of your fanciest occasions.
Click through the gallery below to view photos from the La Métamorphose Fall/Winter 2019/20 collection runway show at Paris Haute Couture Fashion Week.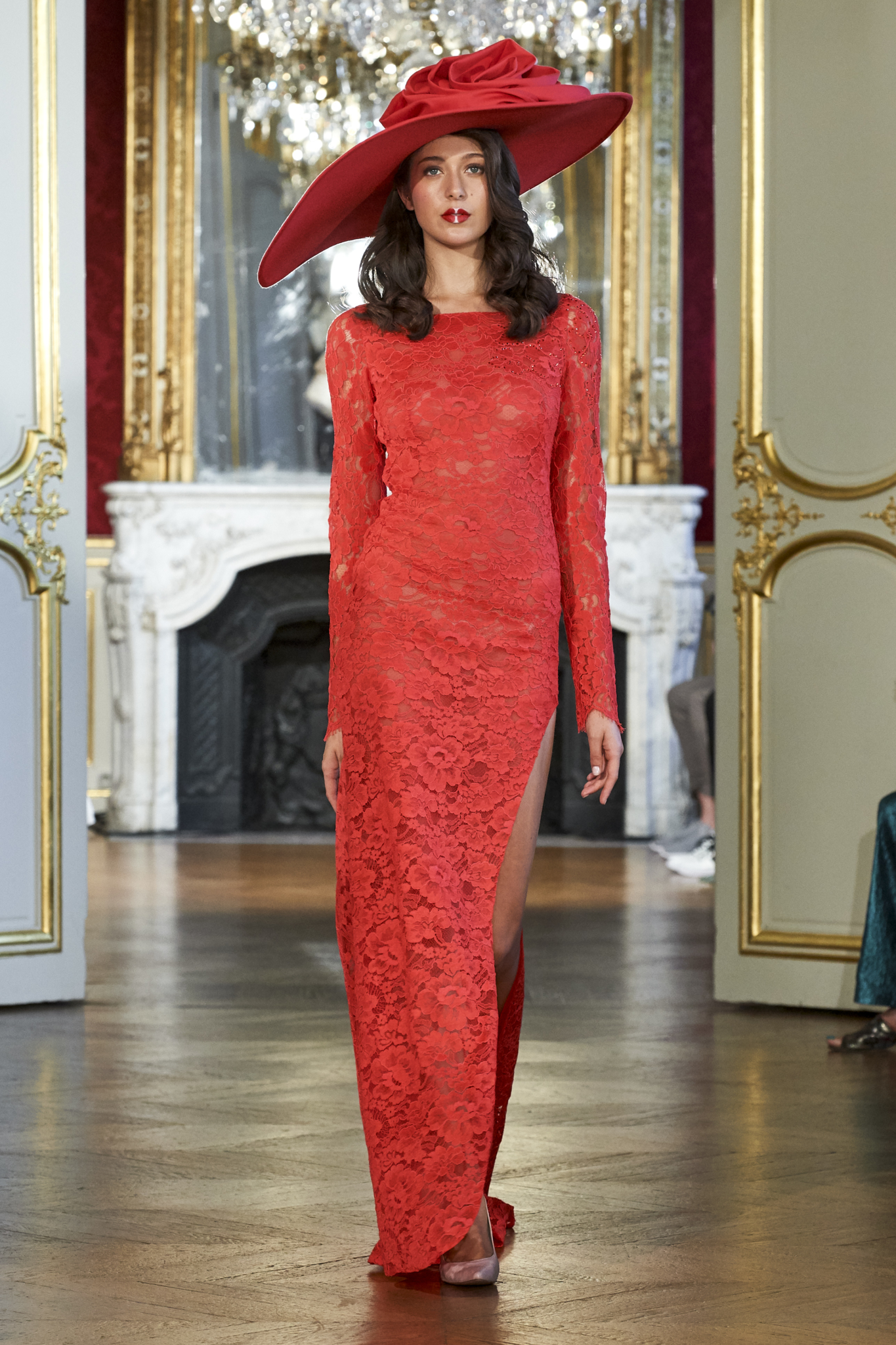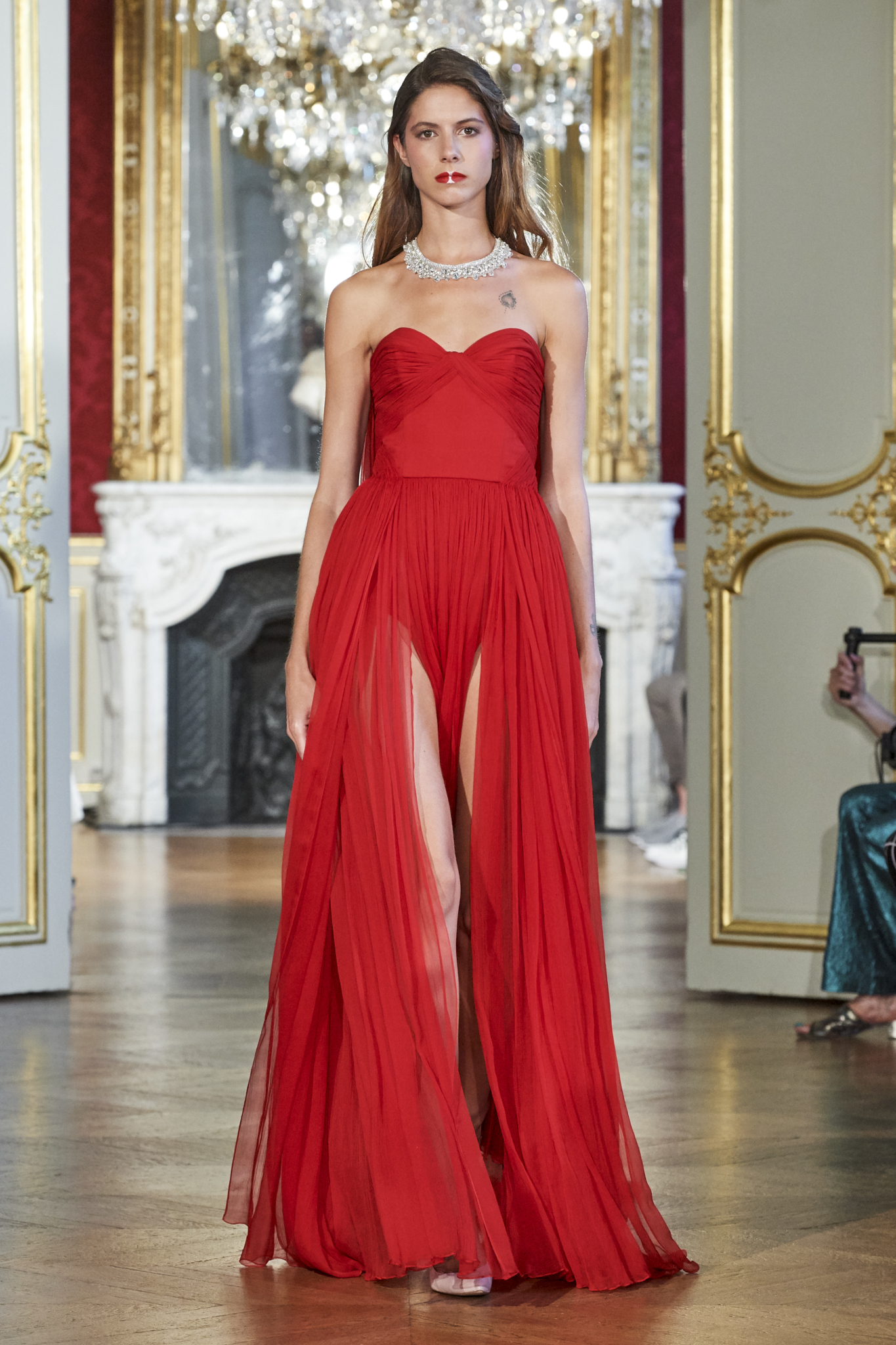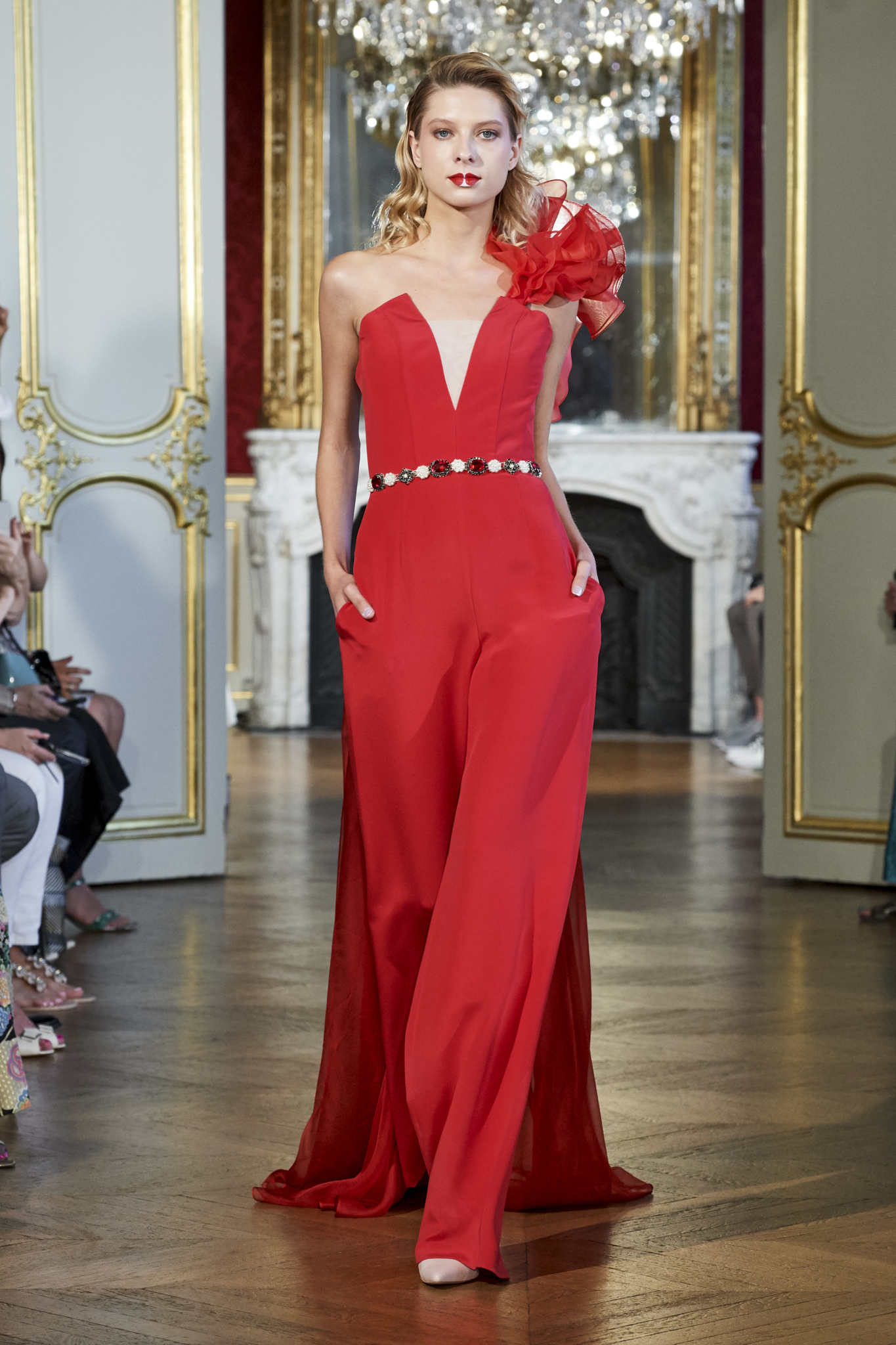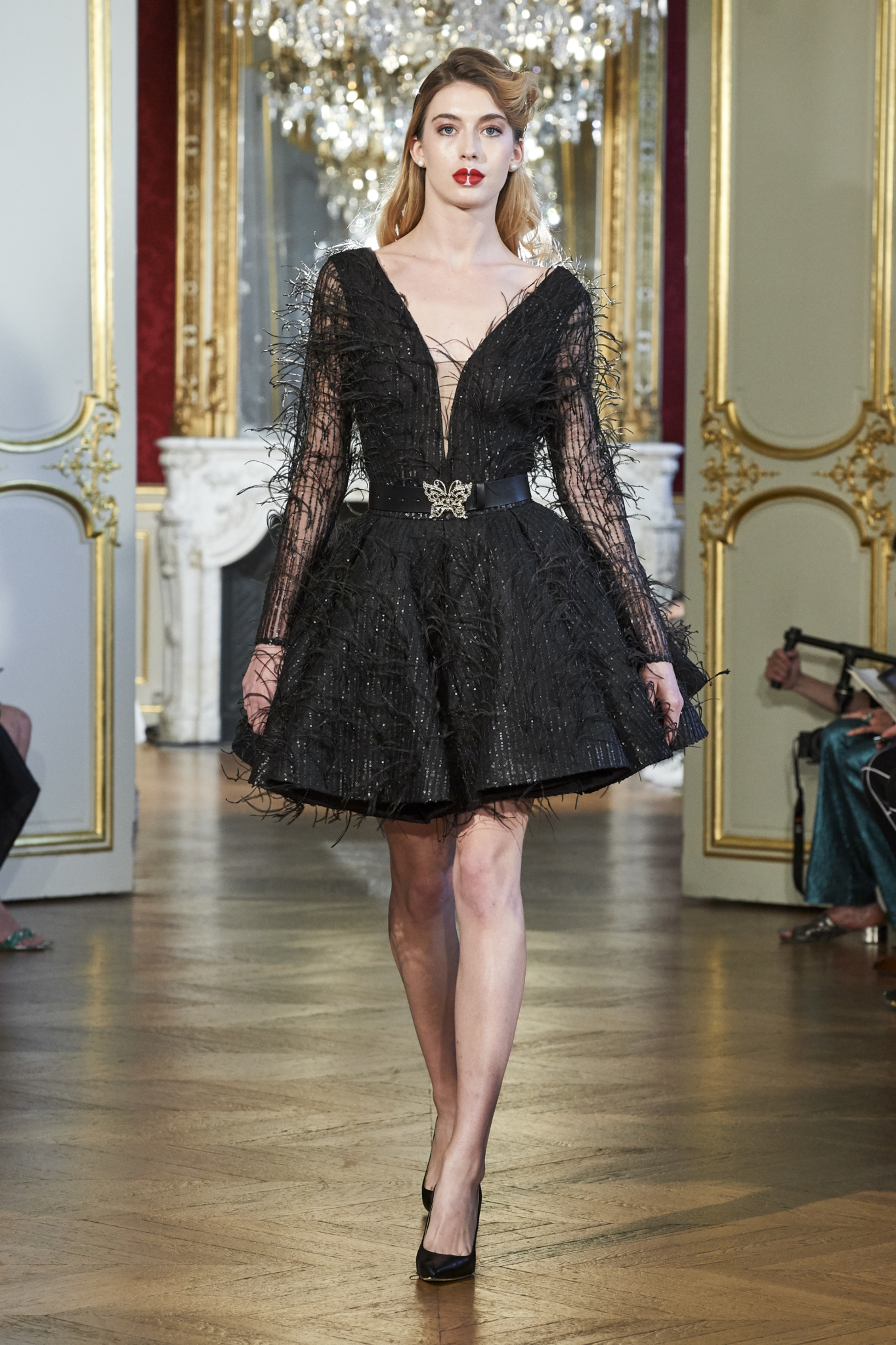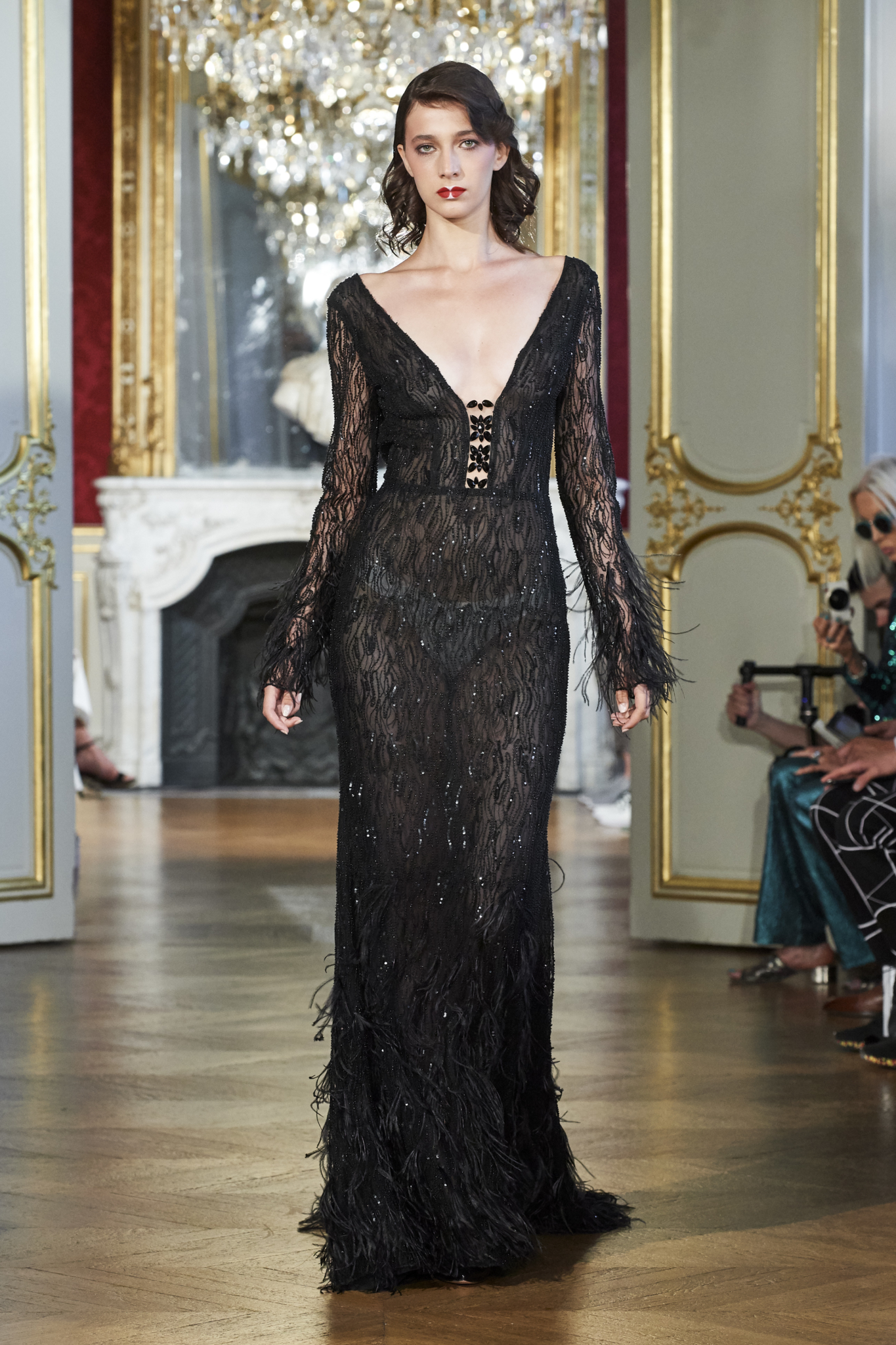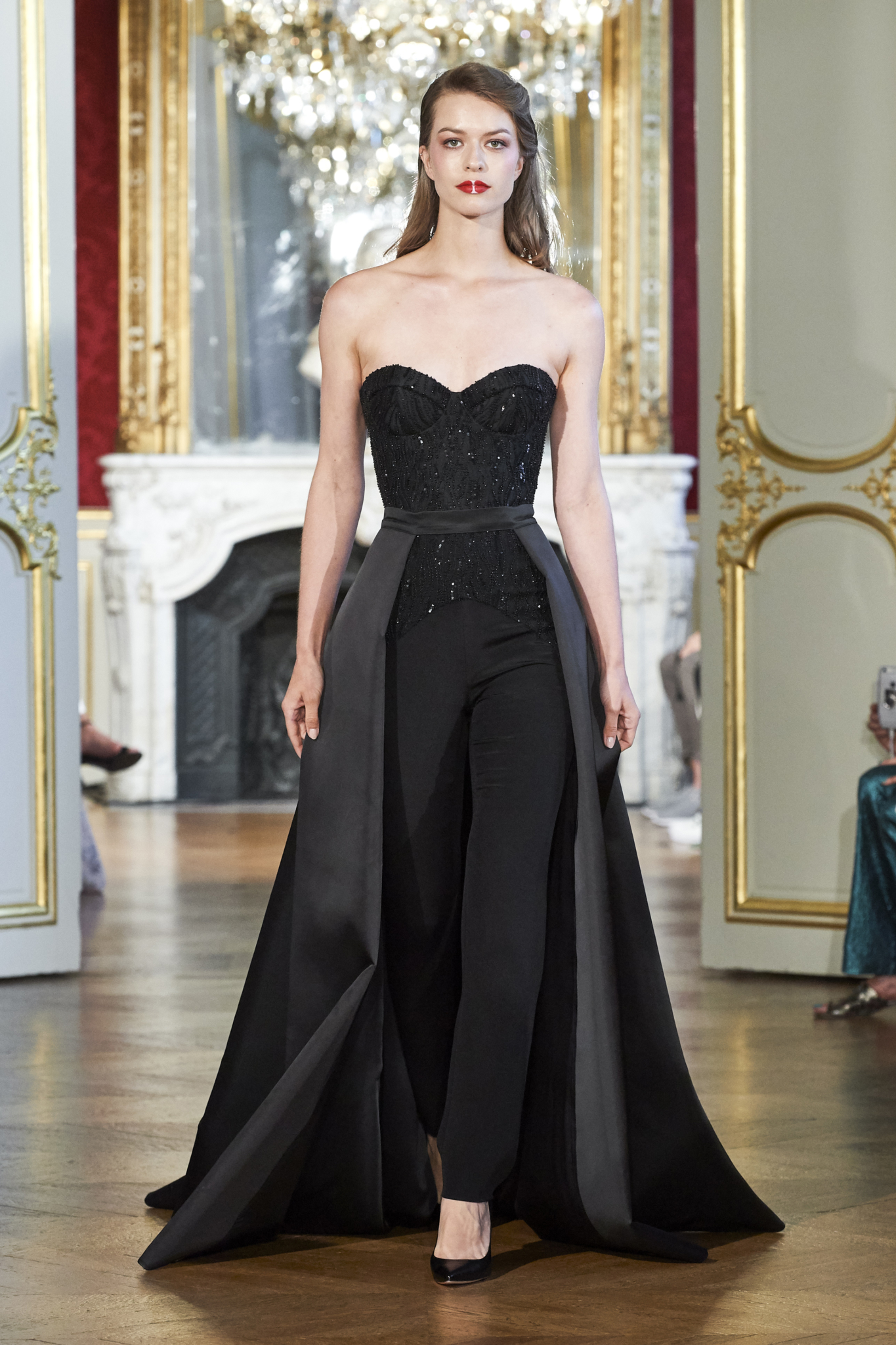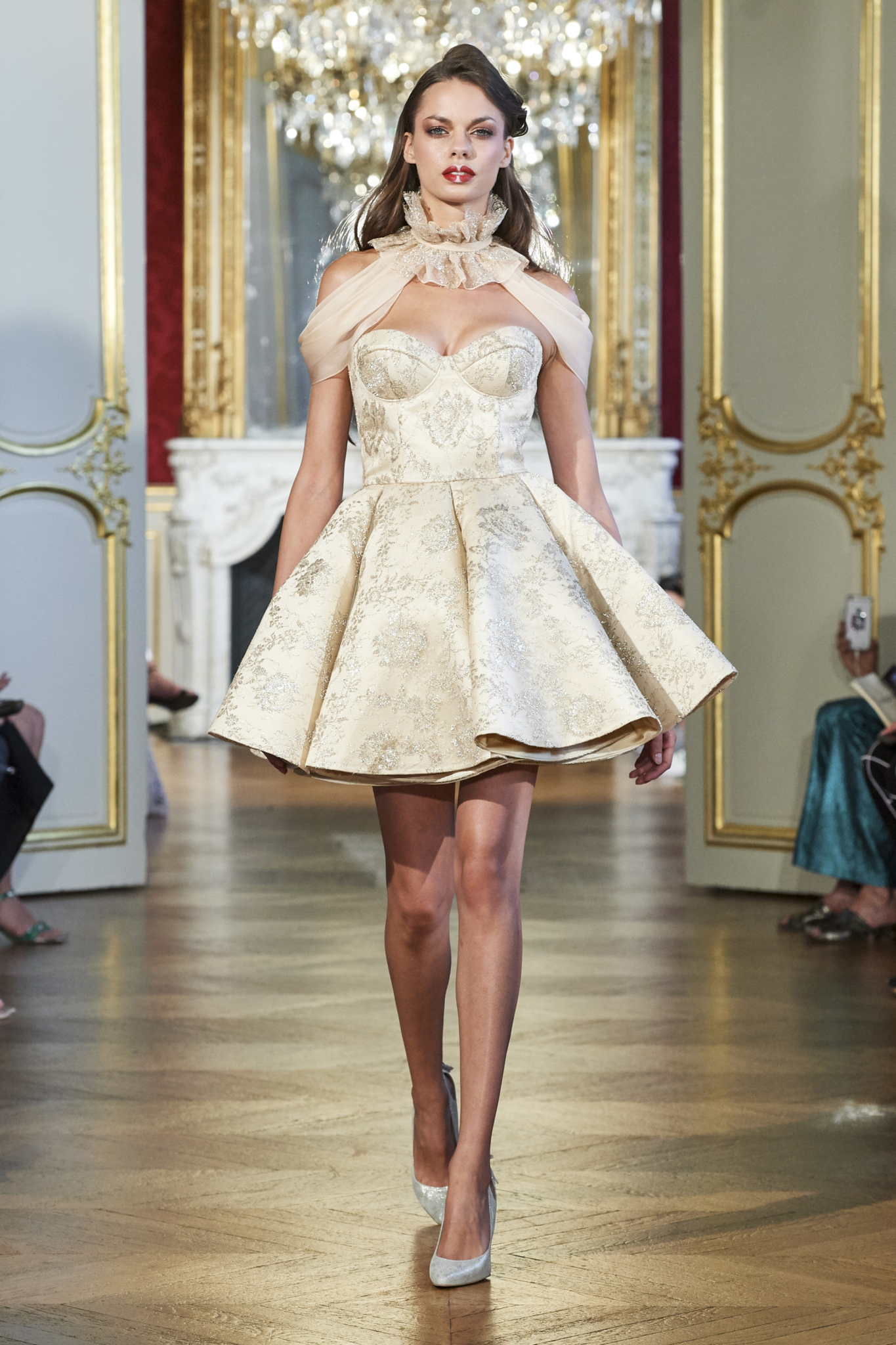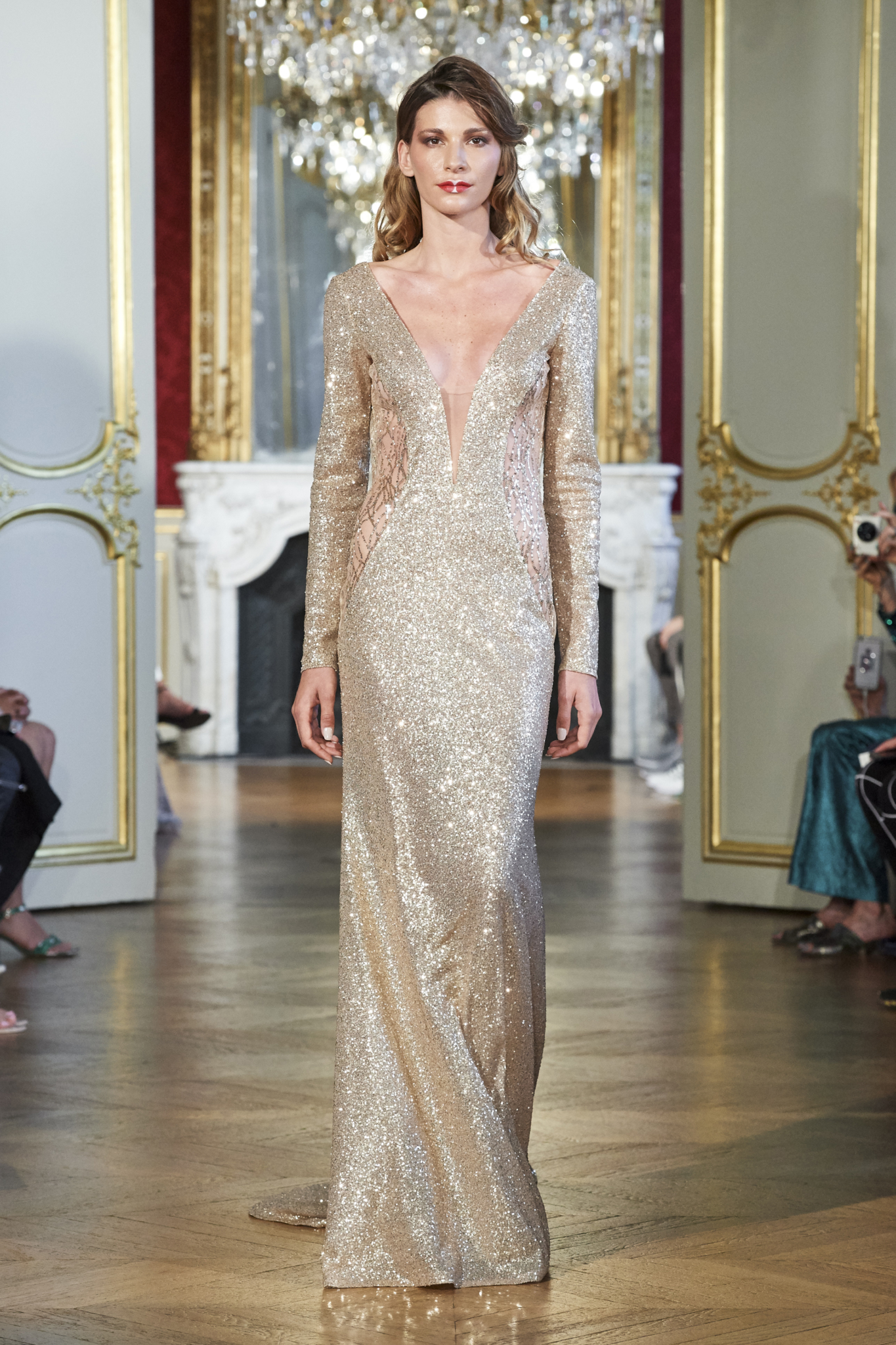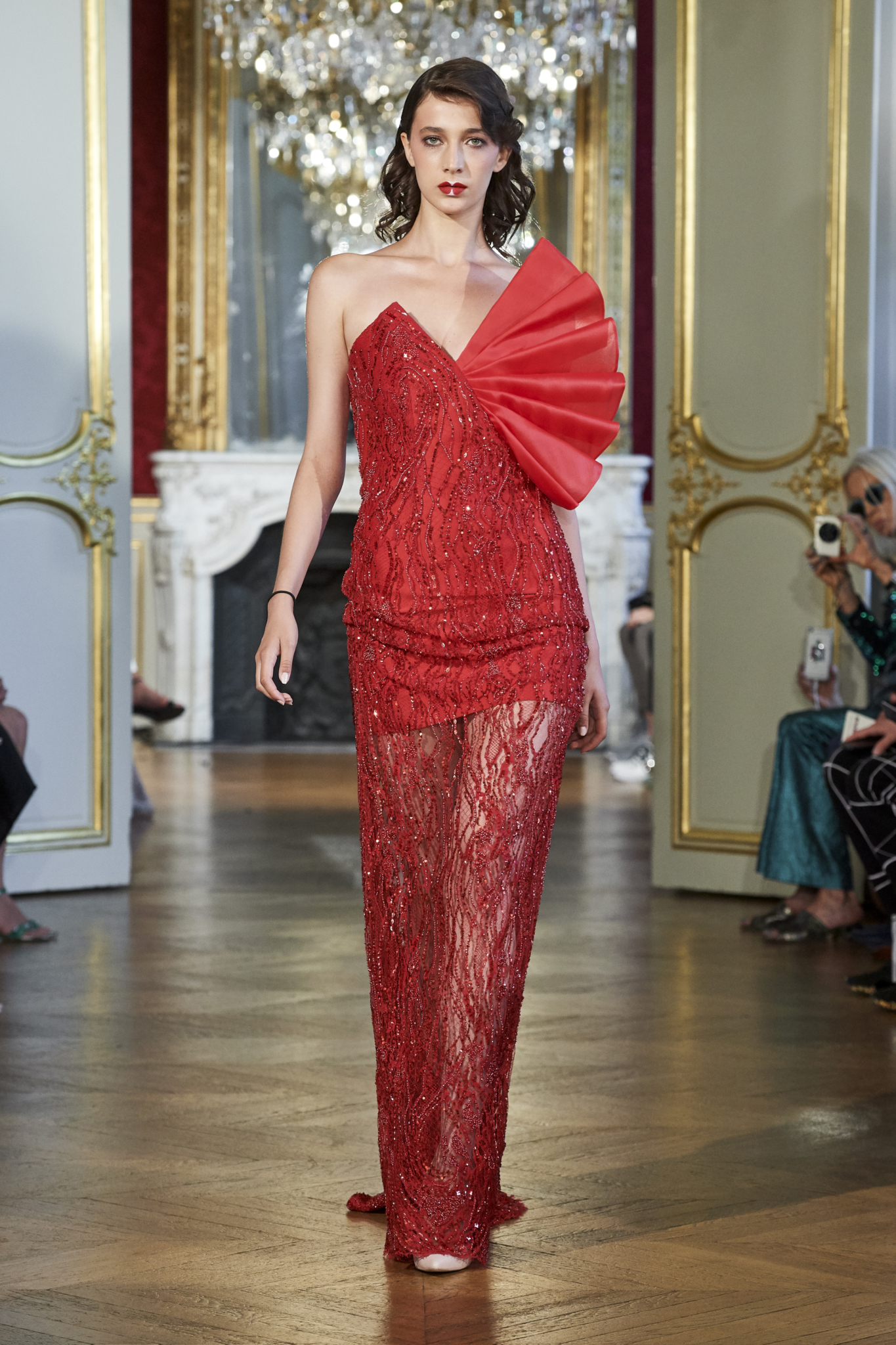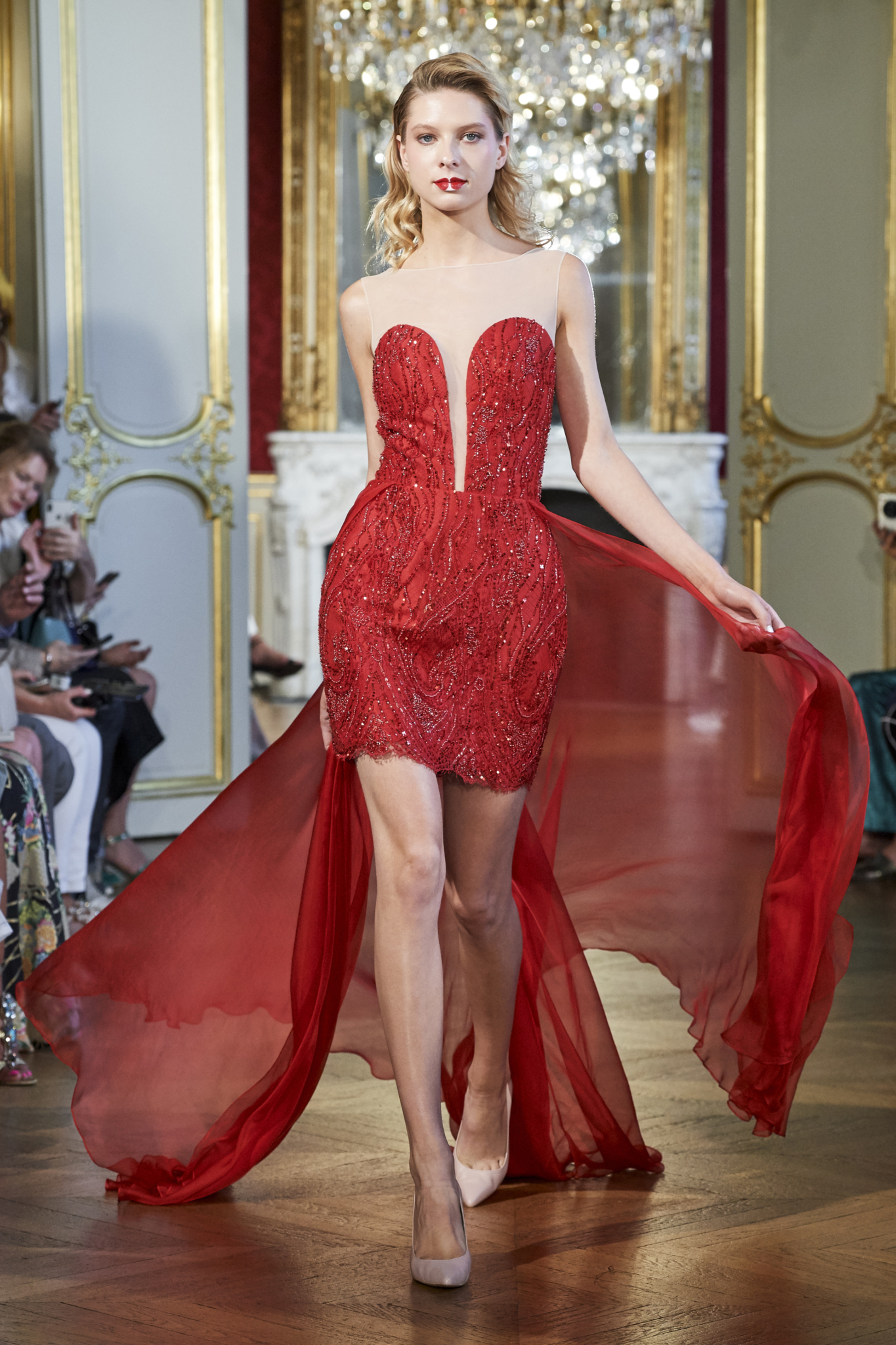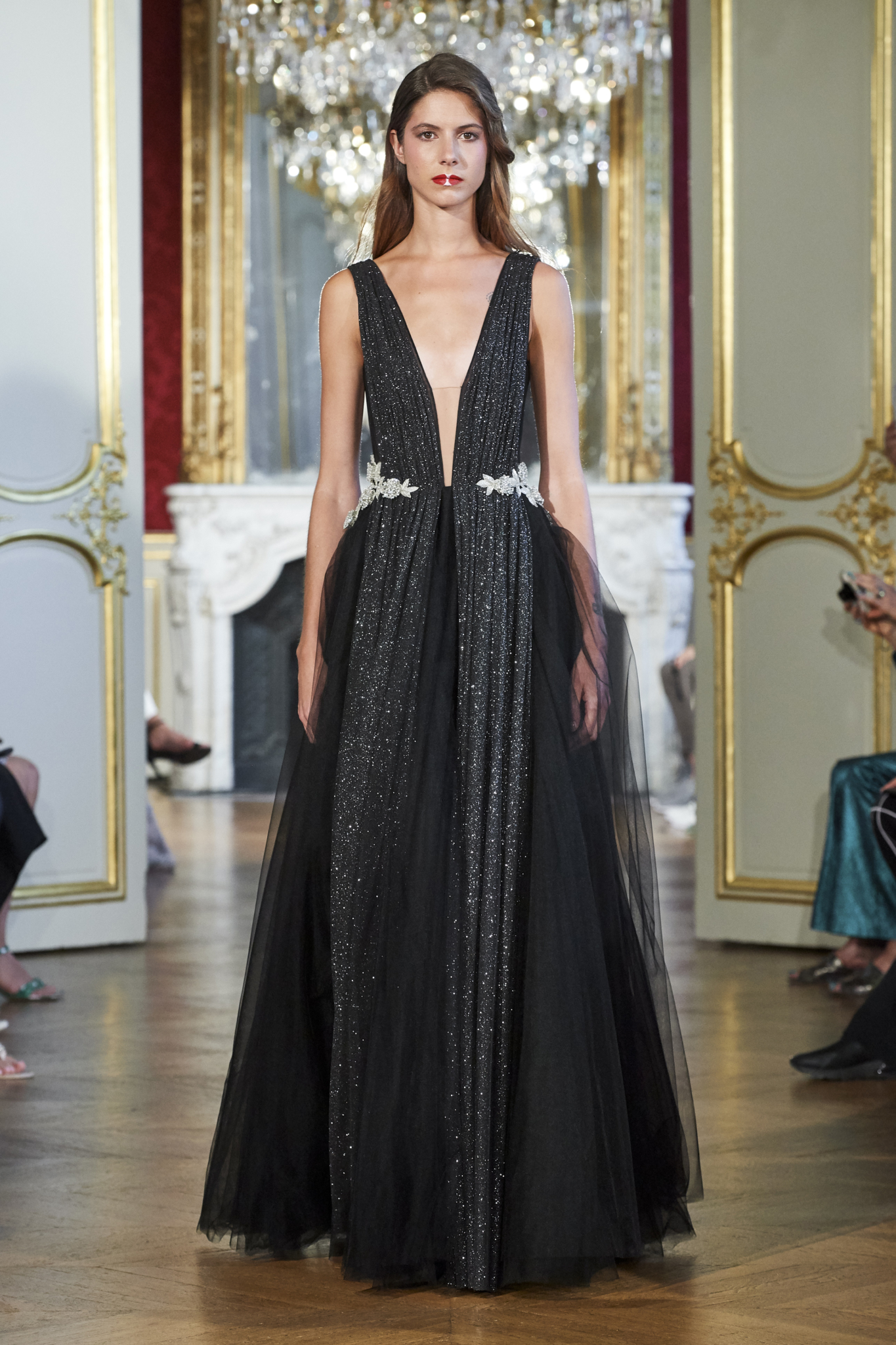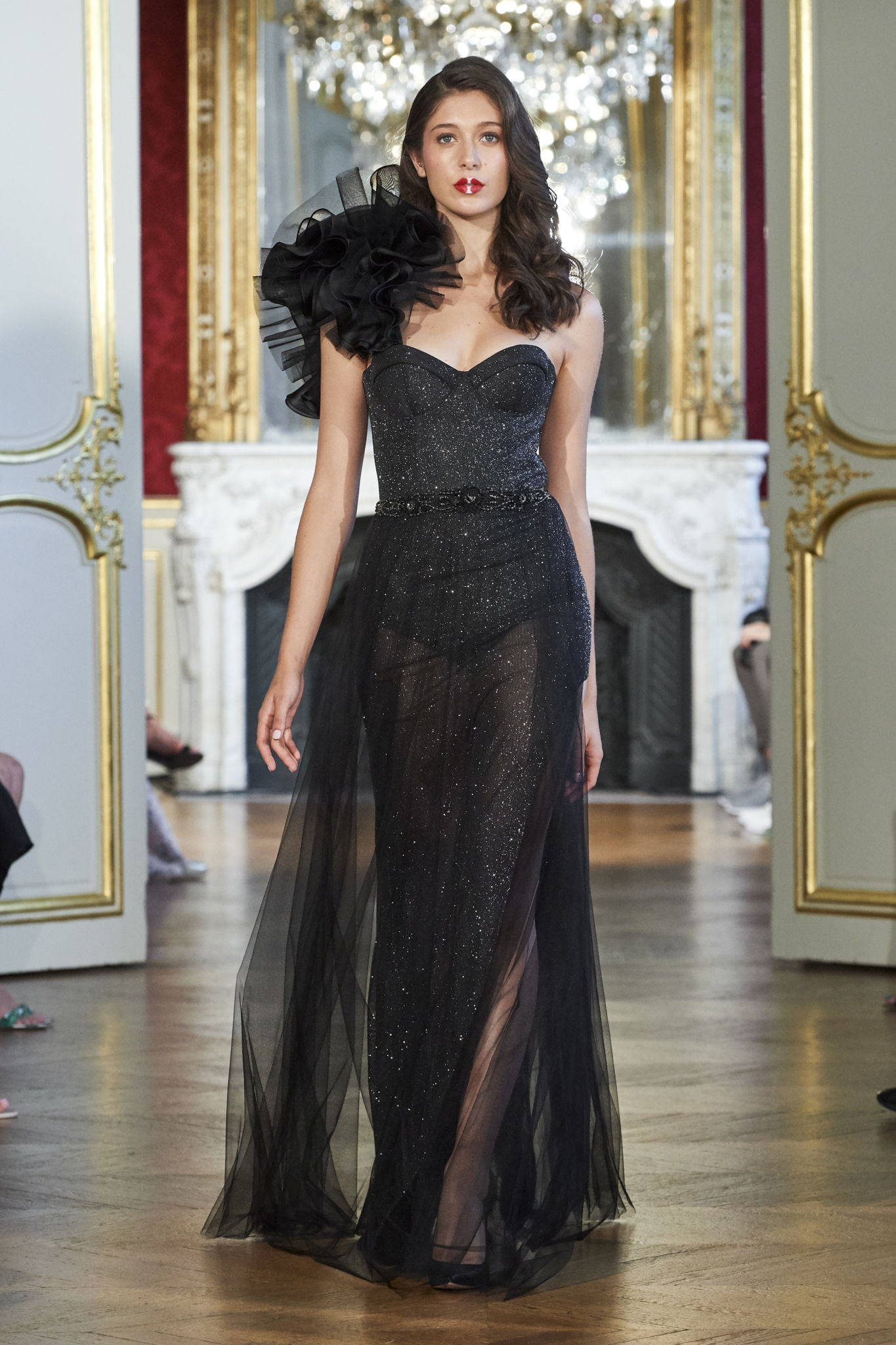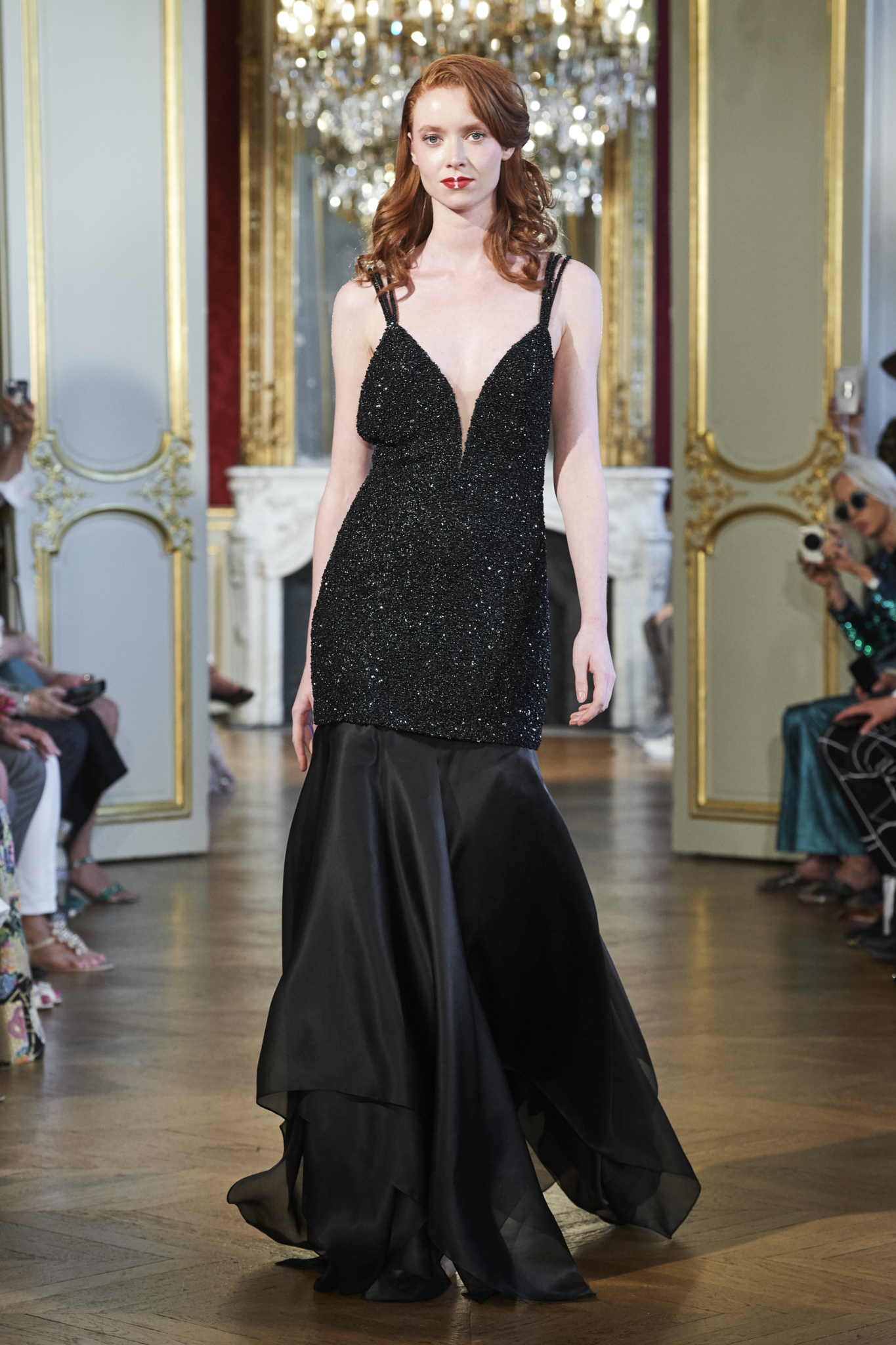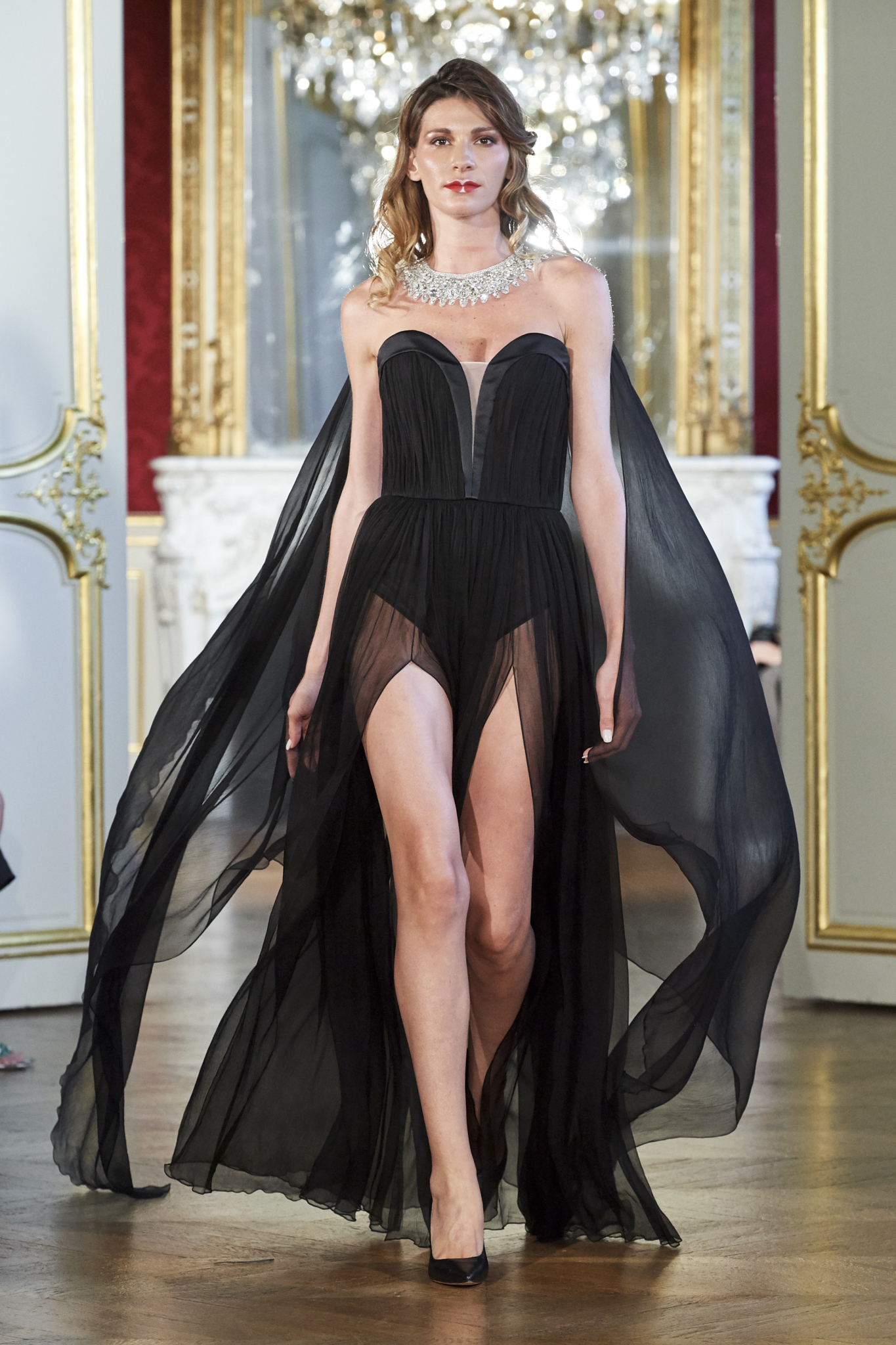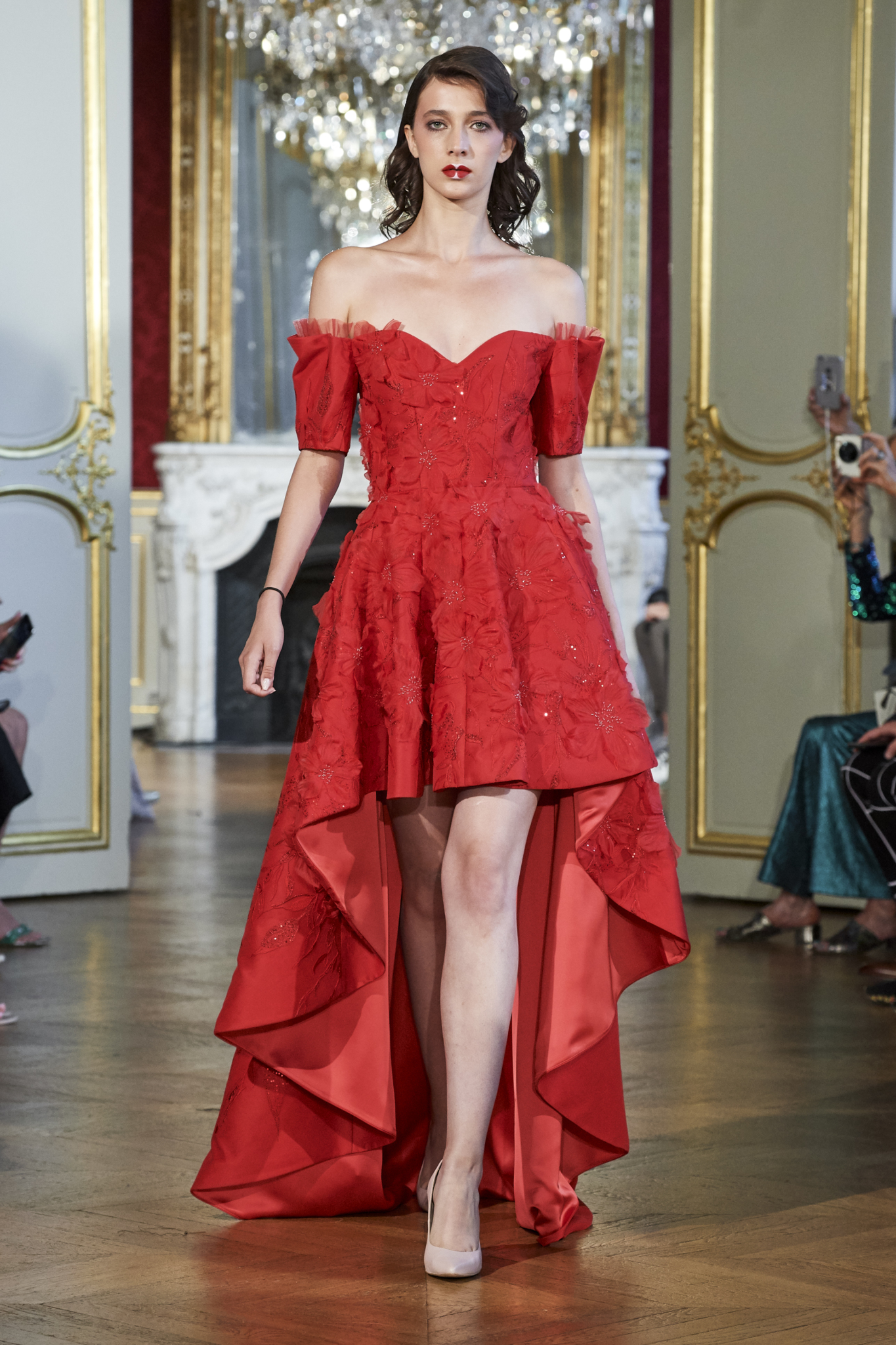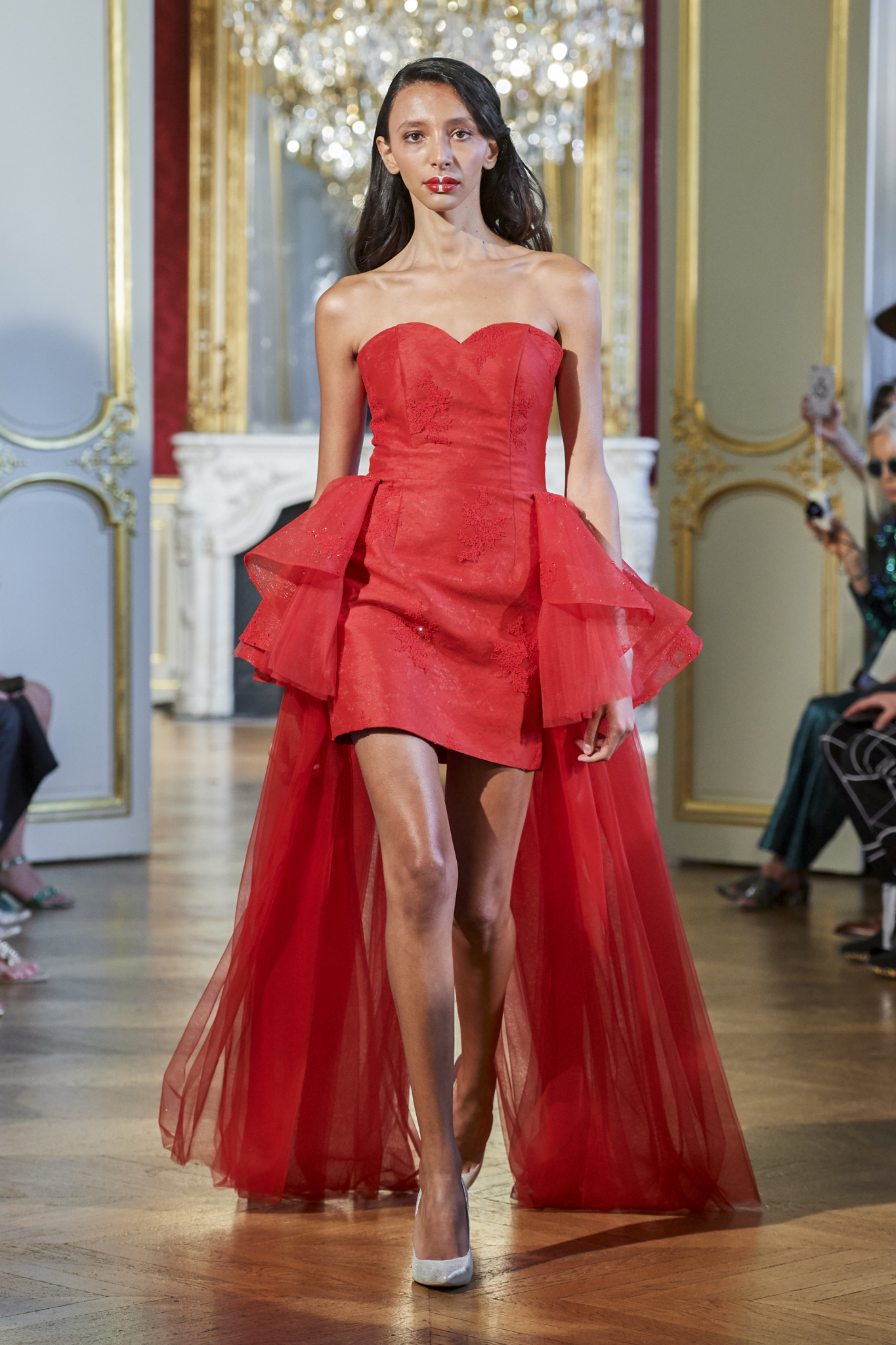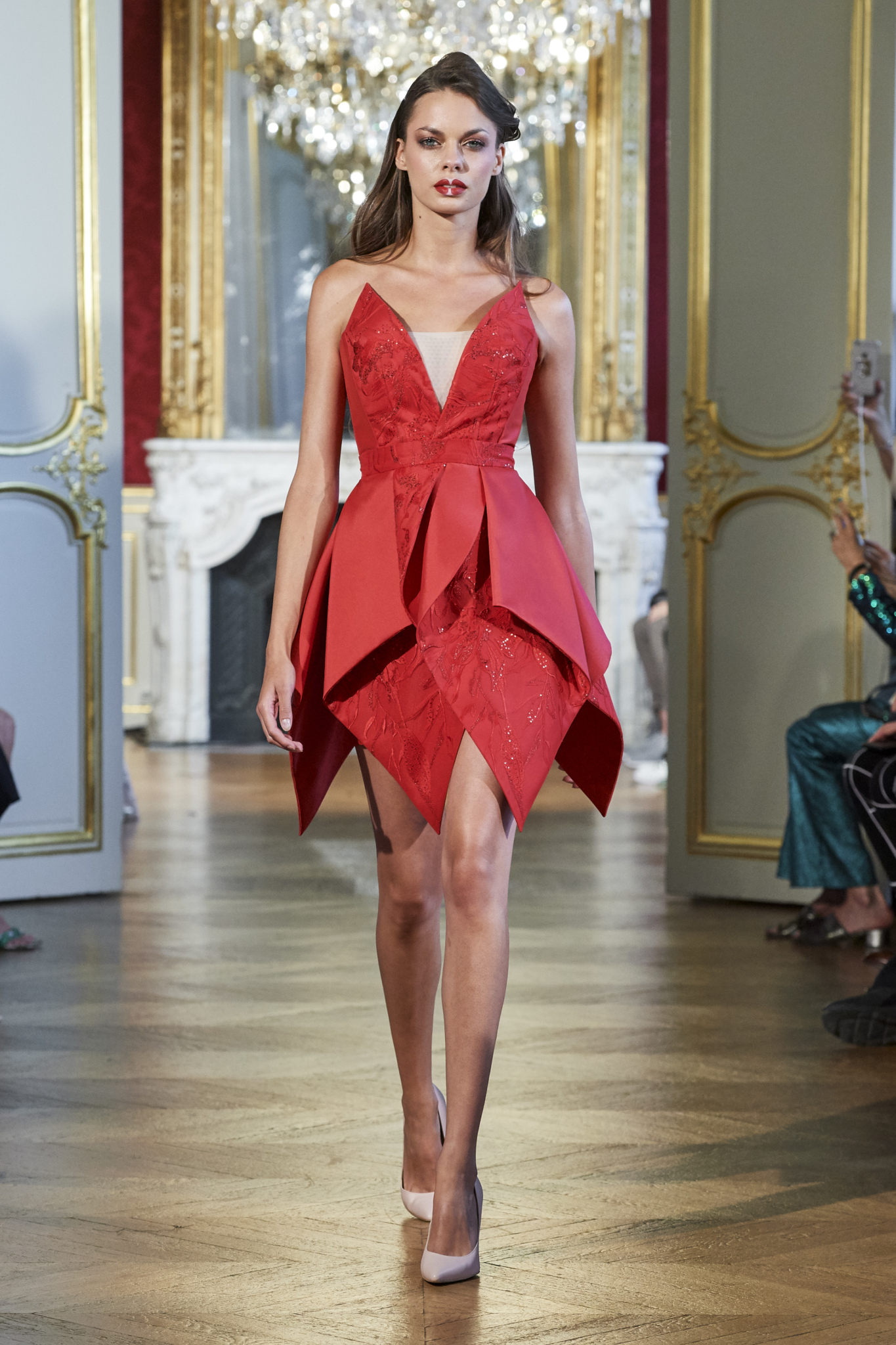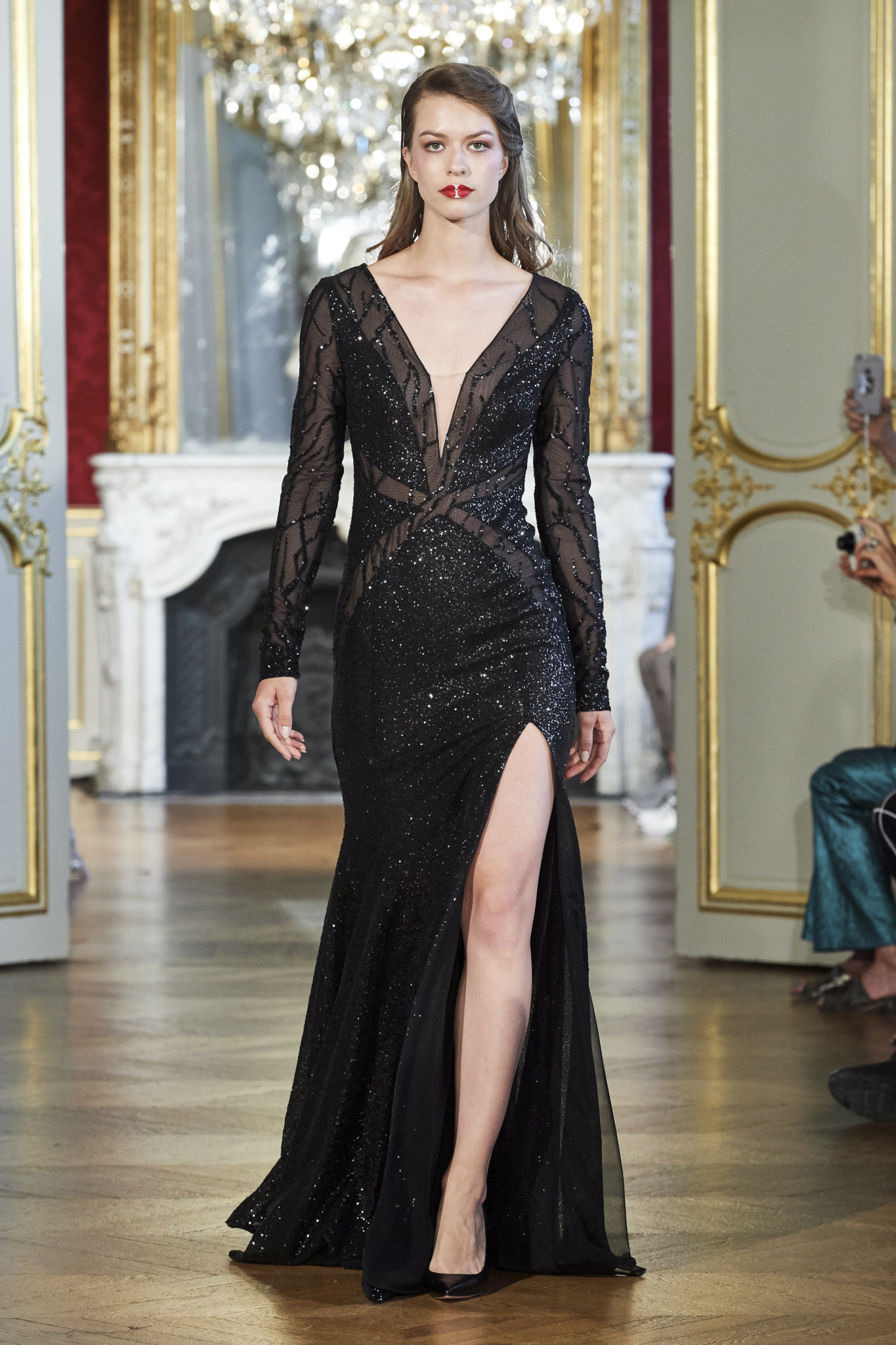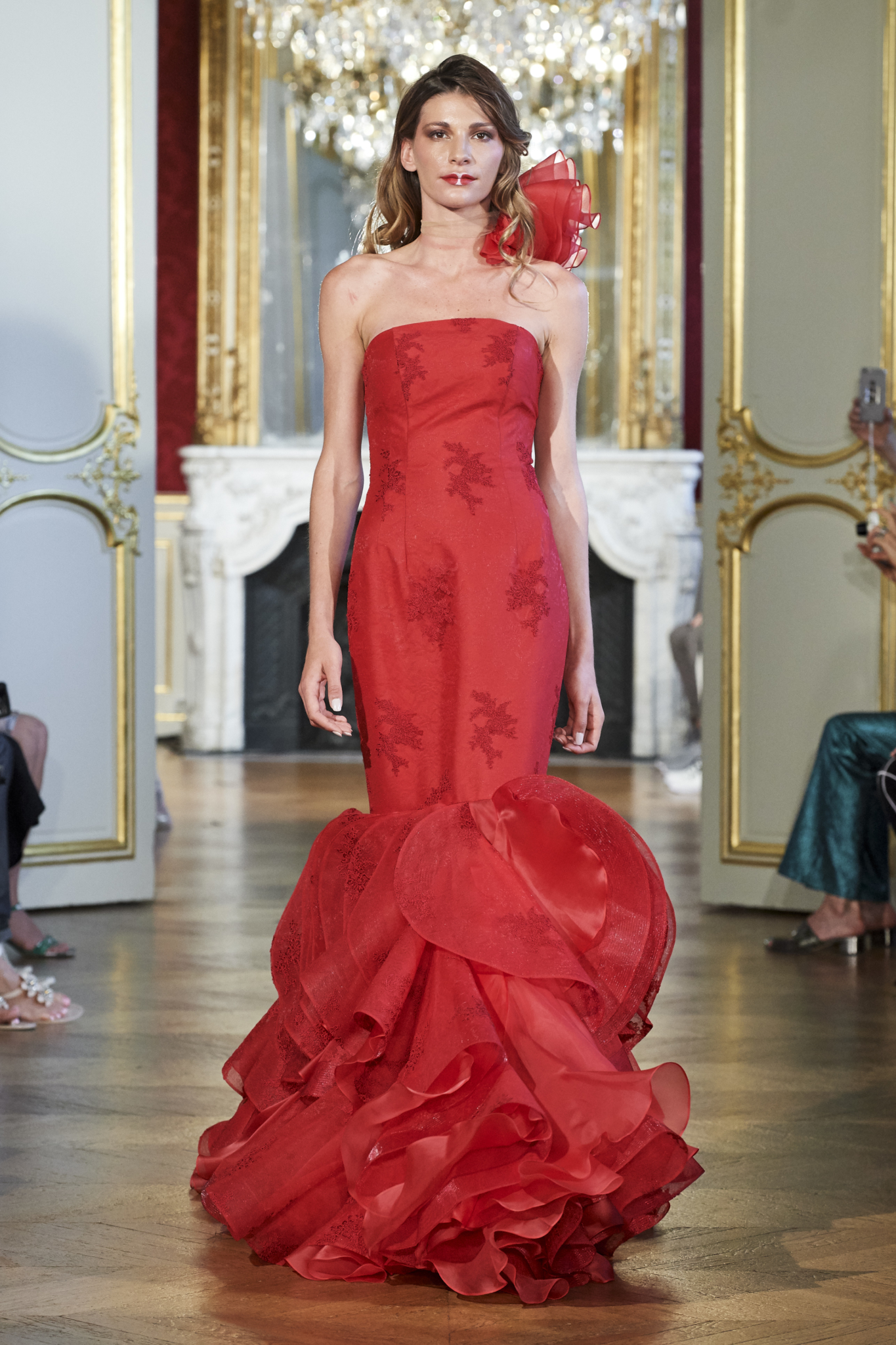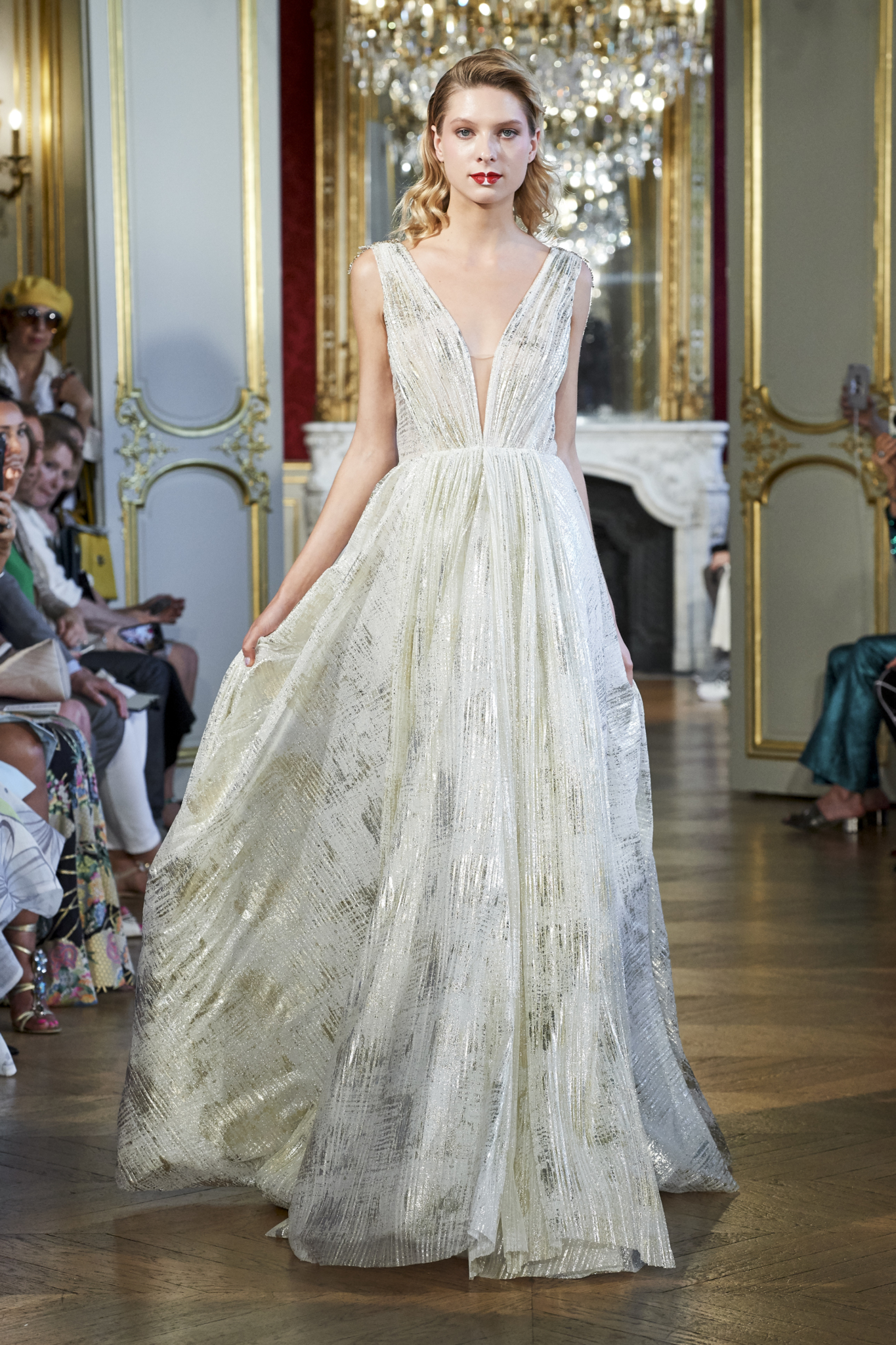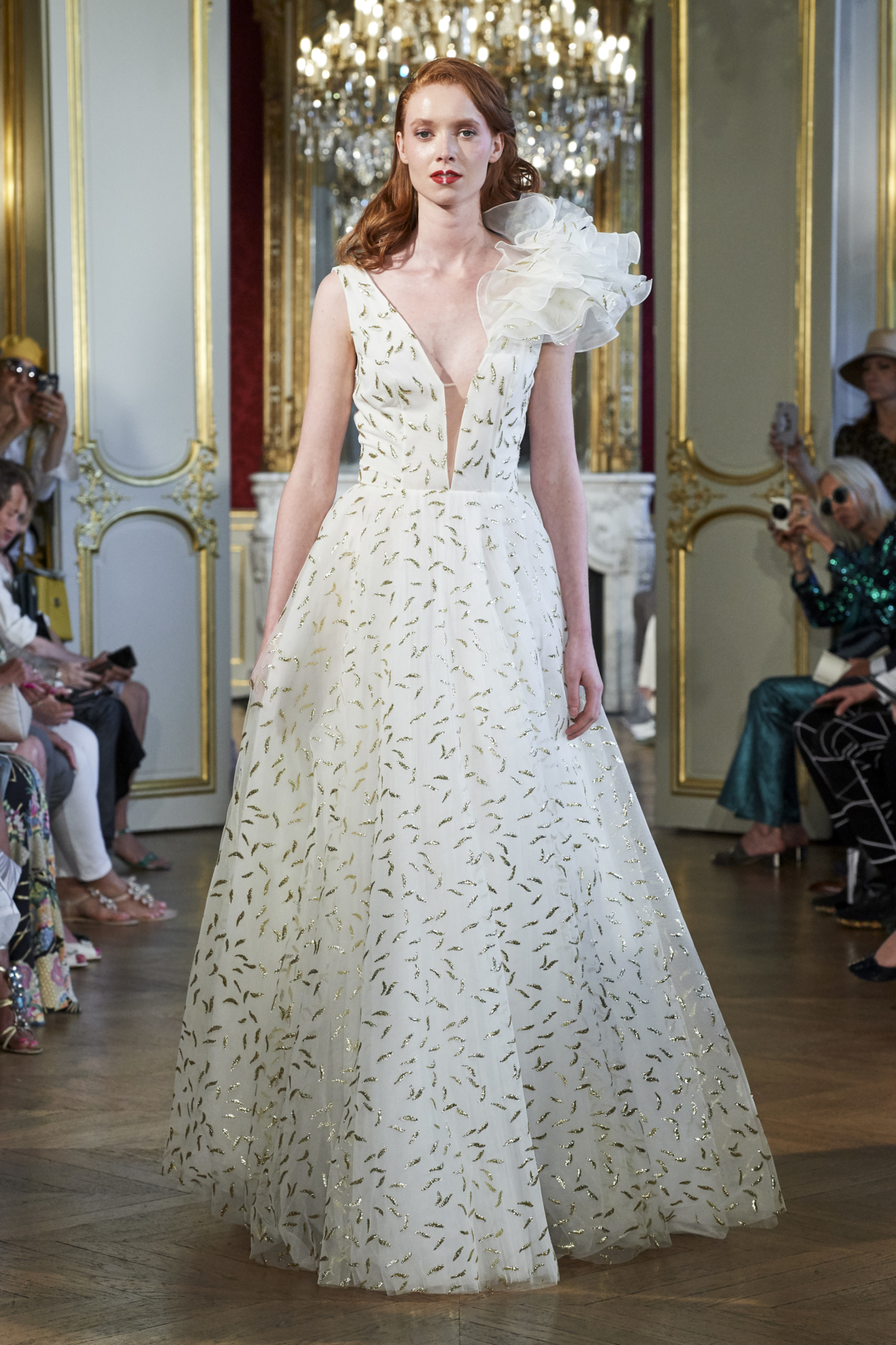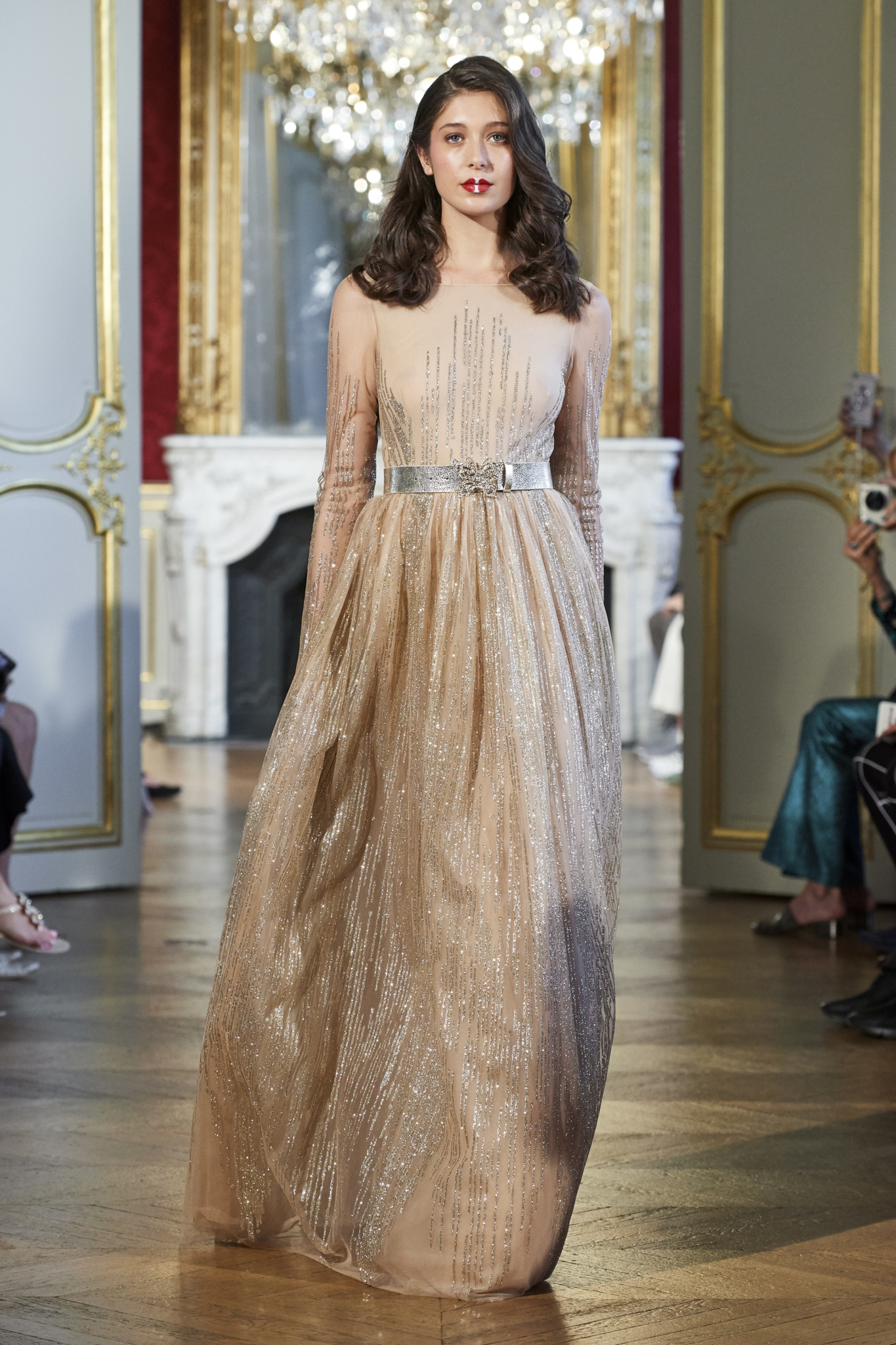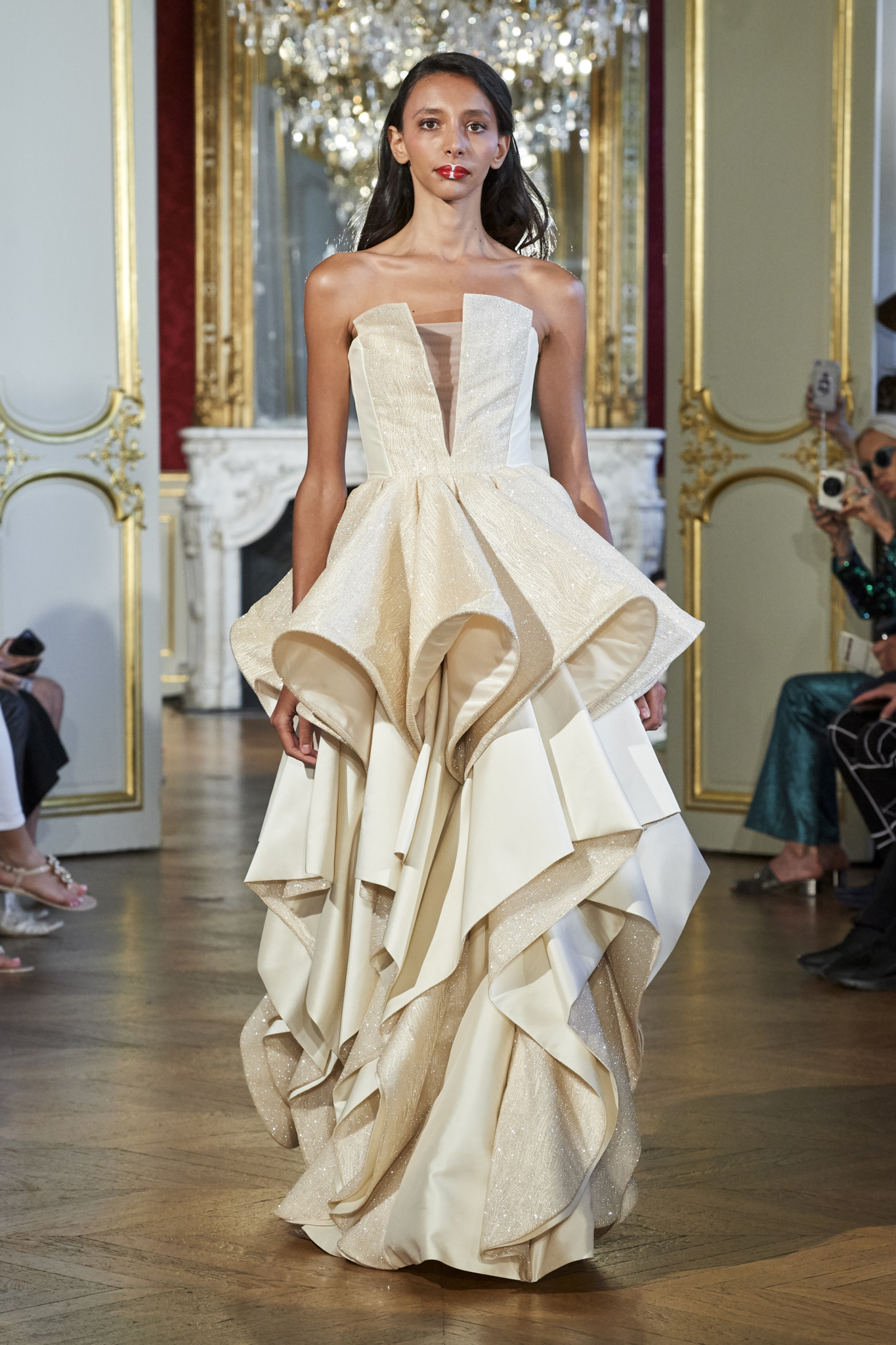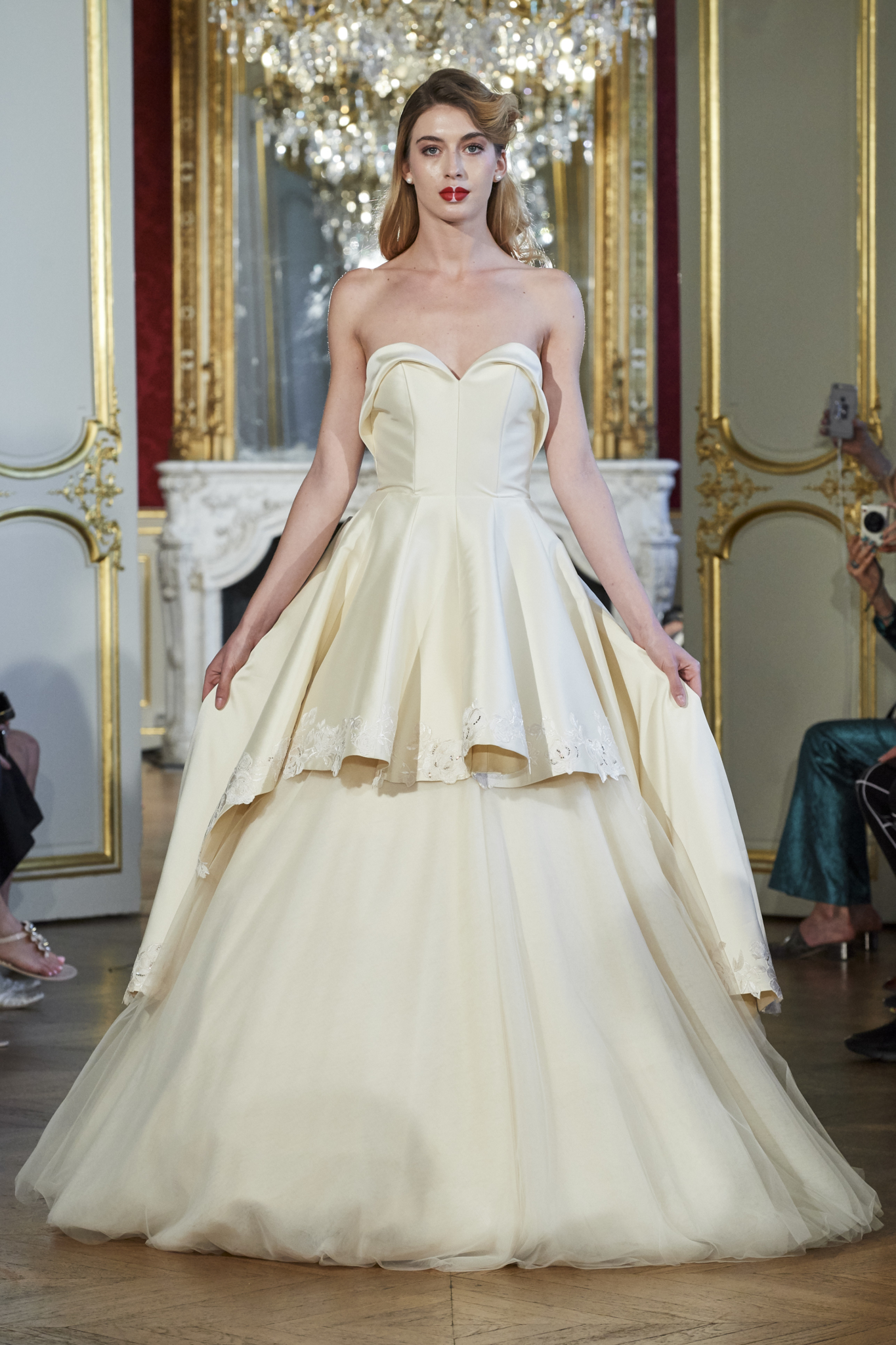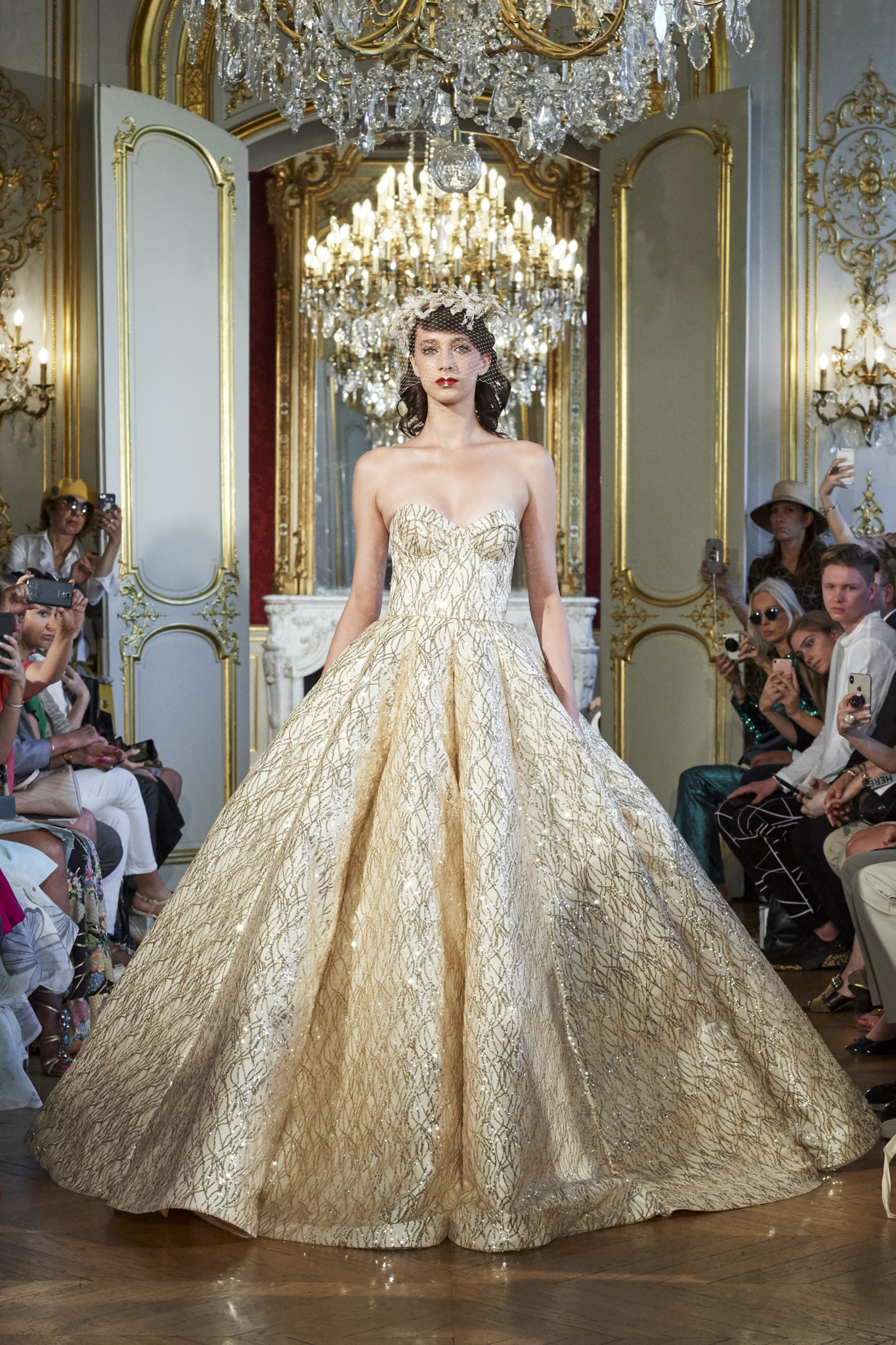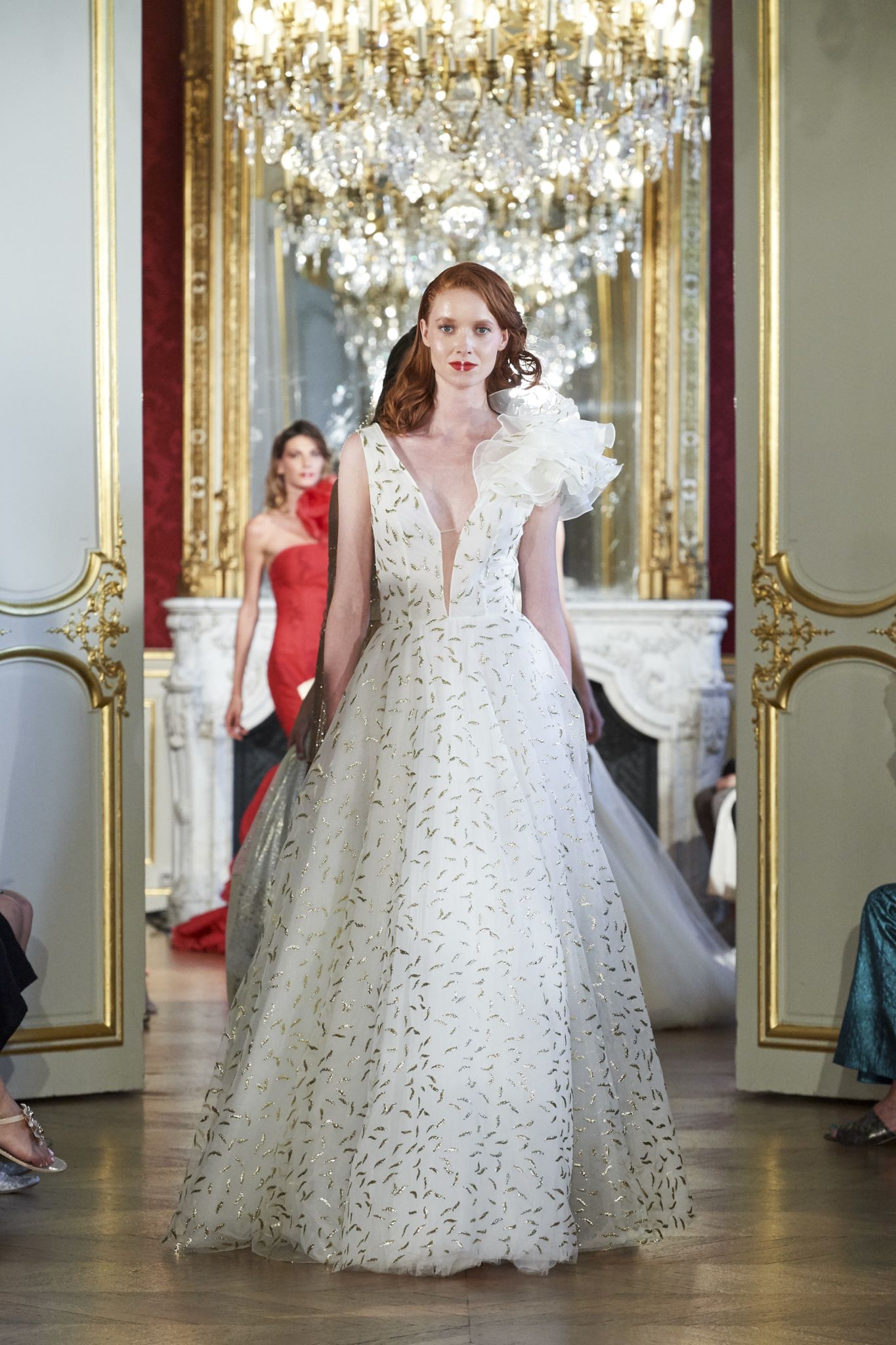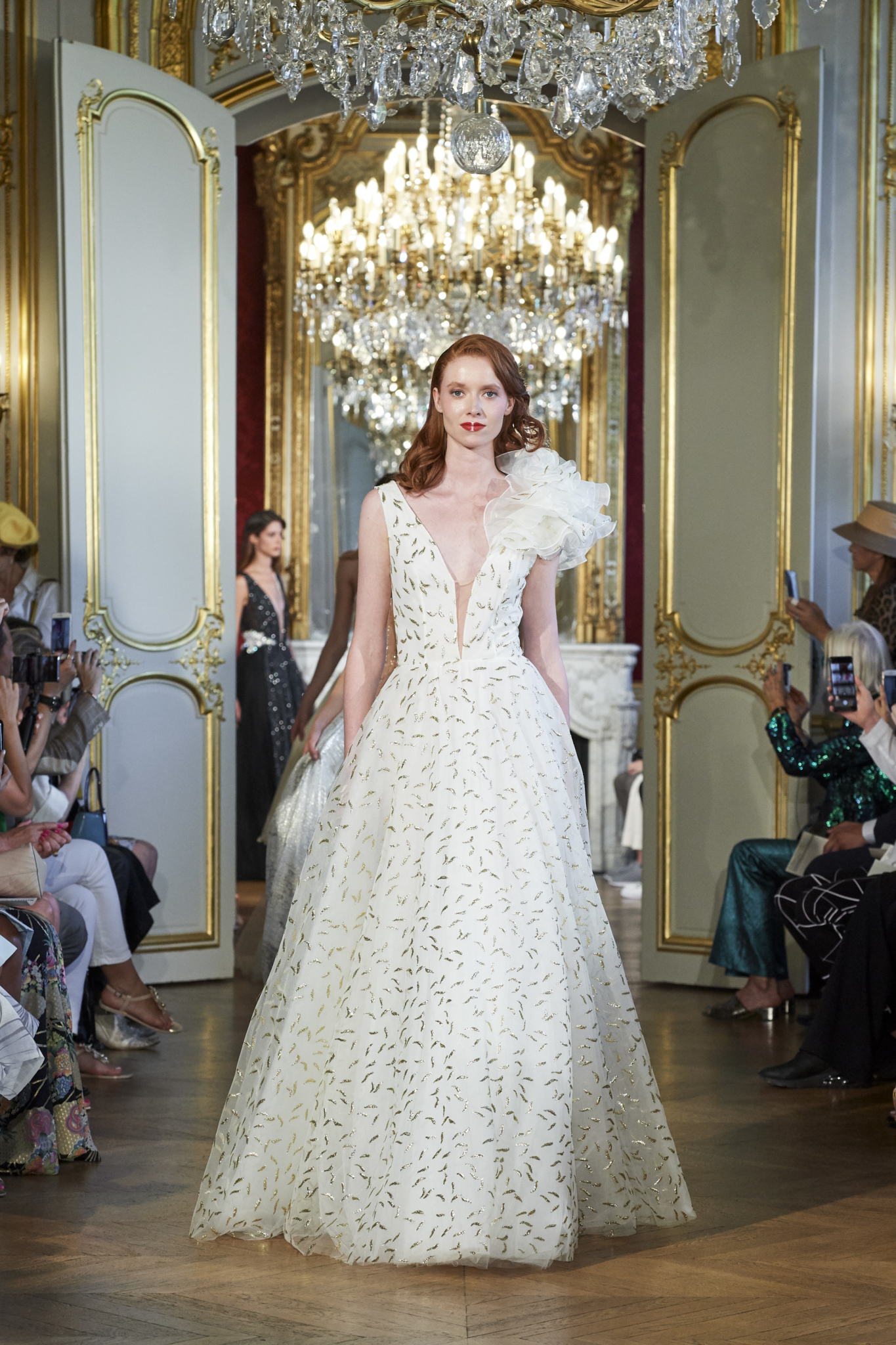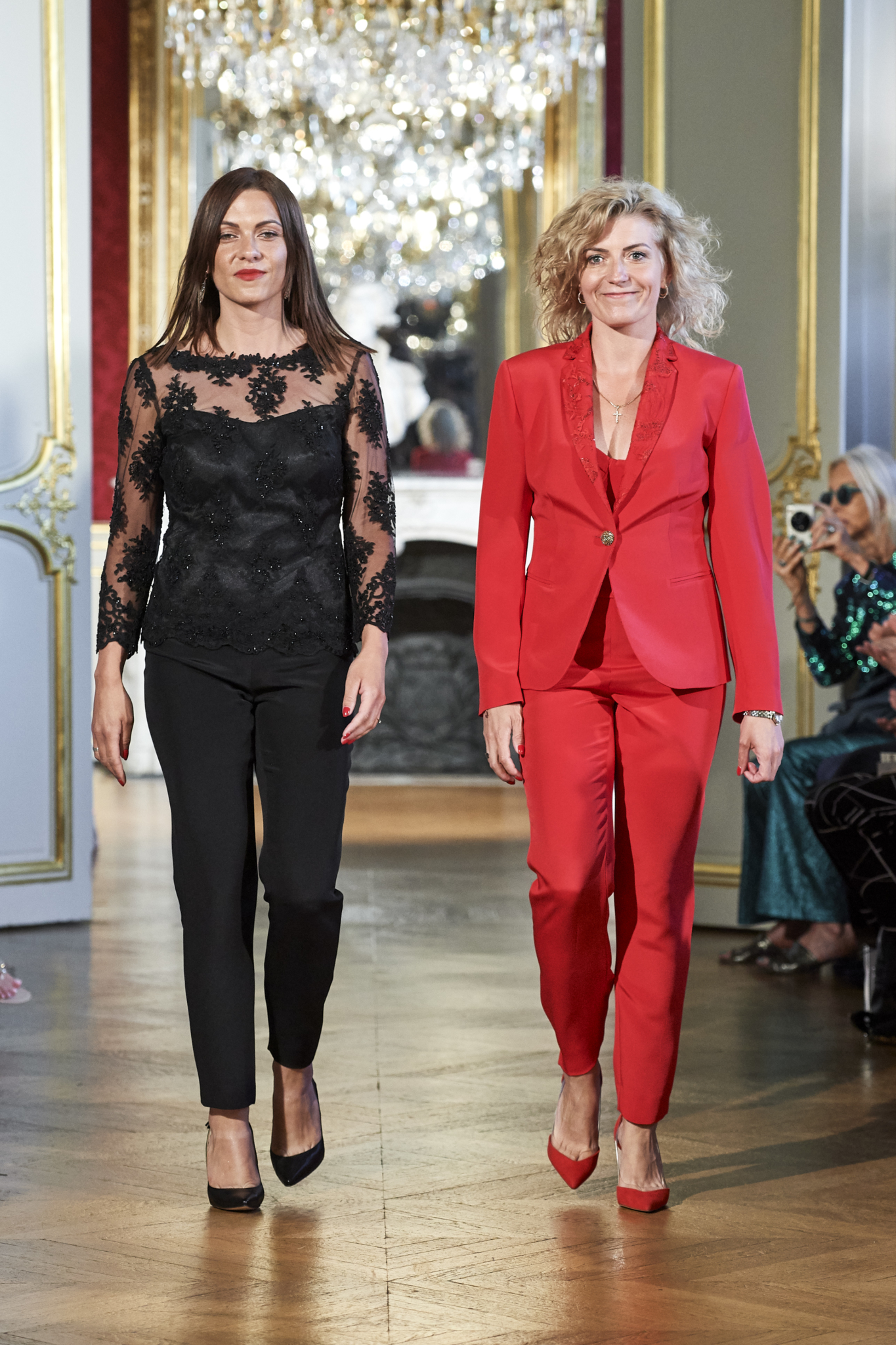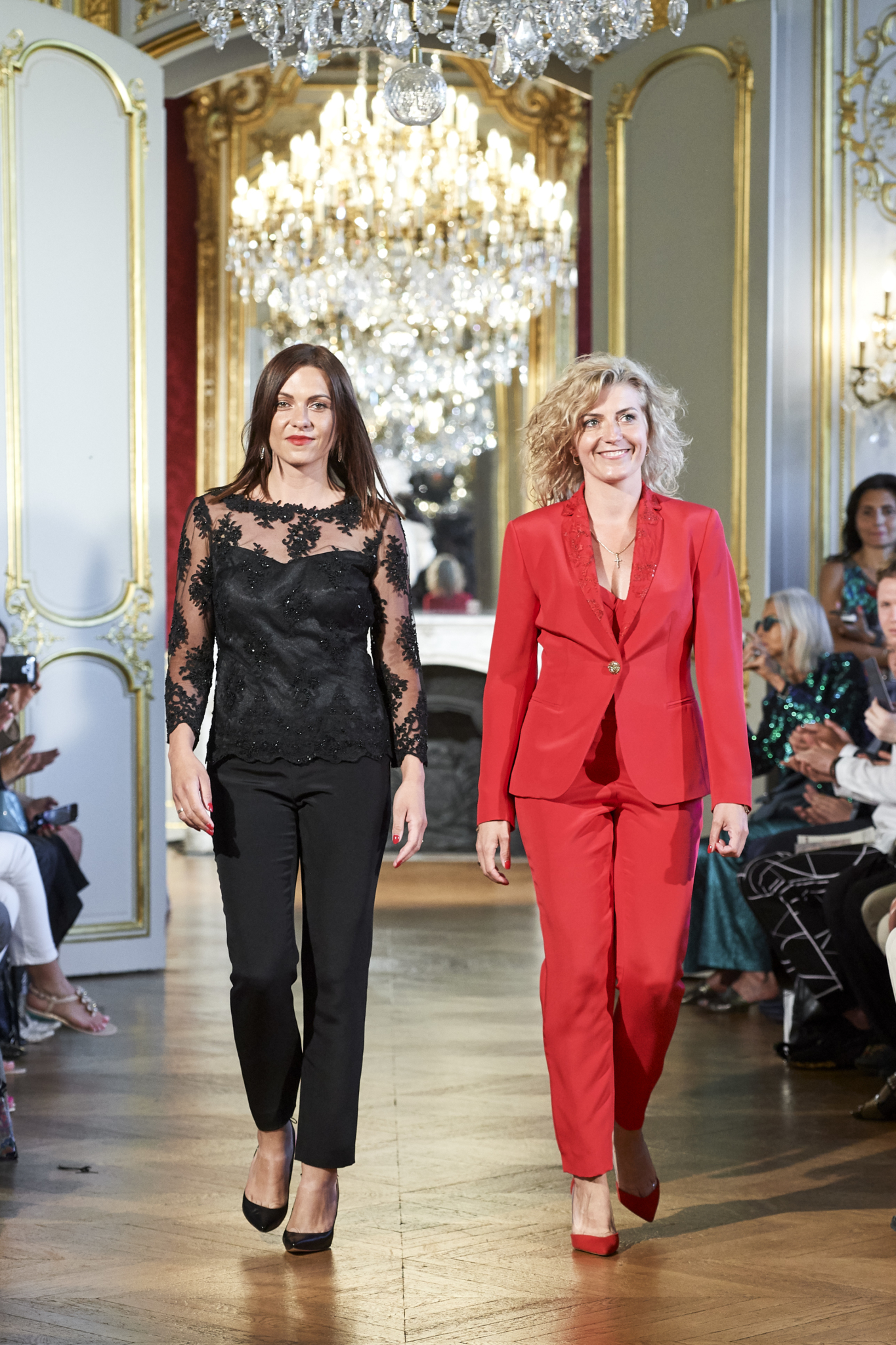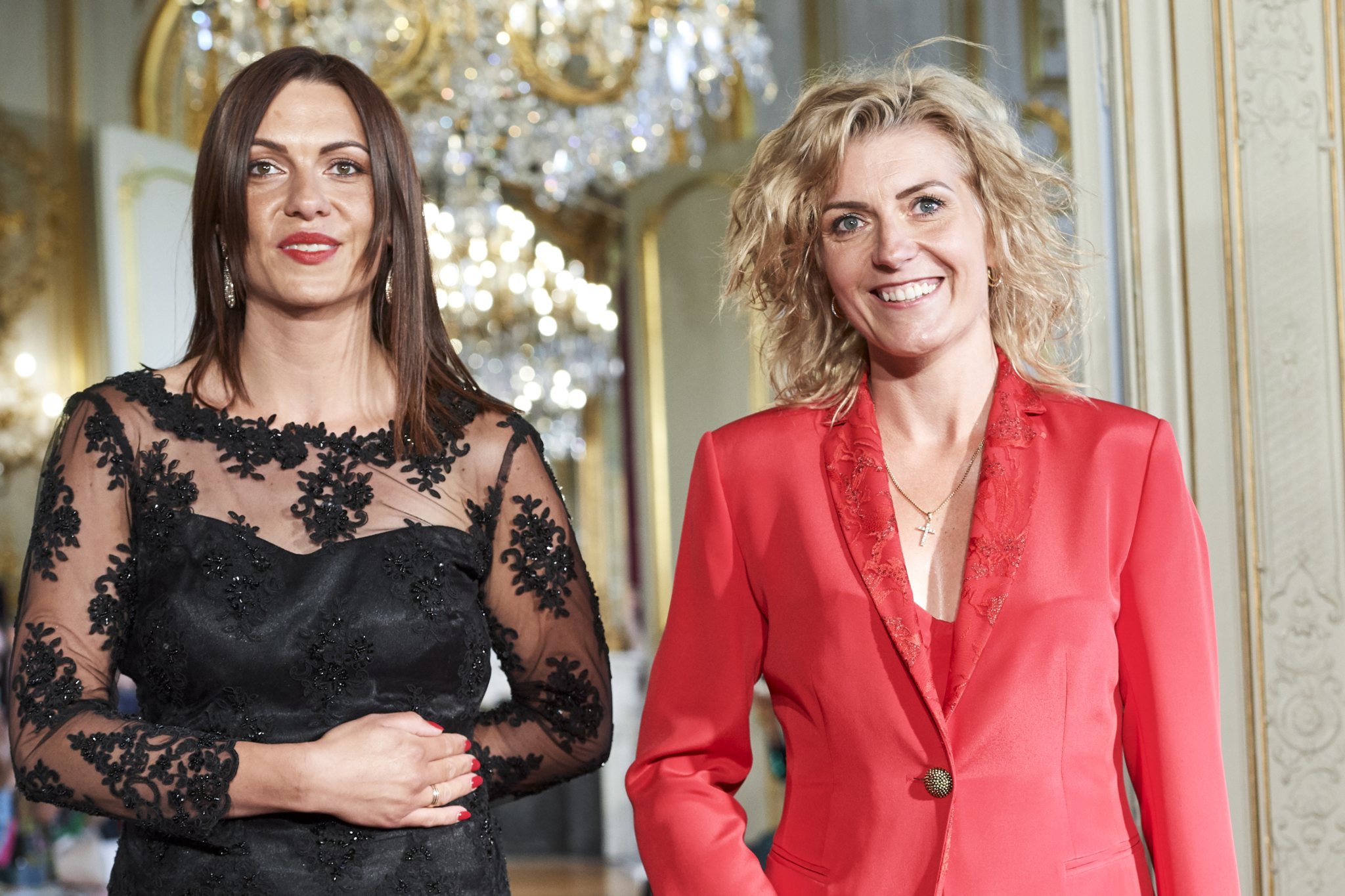 More style news from the La Métamorphose brand. More designers' Paris Haute Couture Fashion Week runway shows. All photos provided courtesy of the brand. Copyright: Imaxtree for Méphistophélès