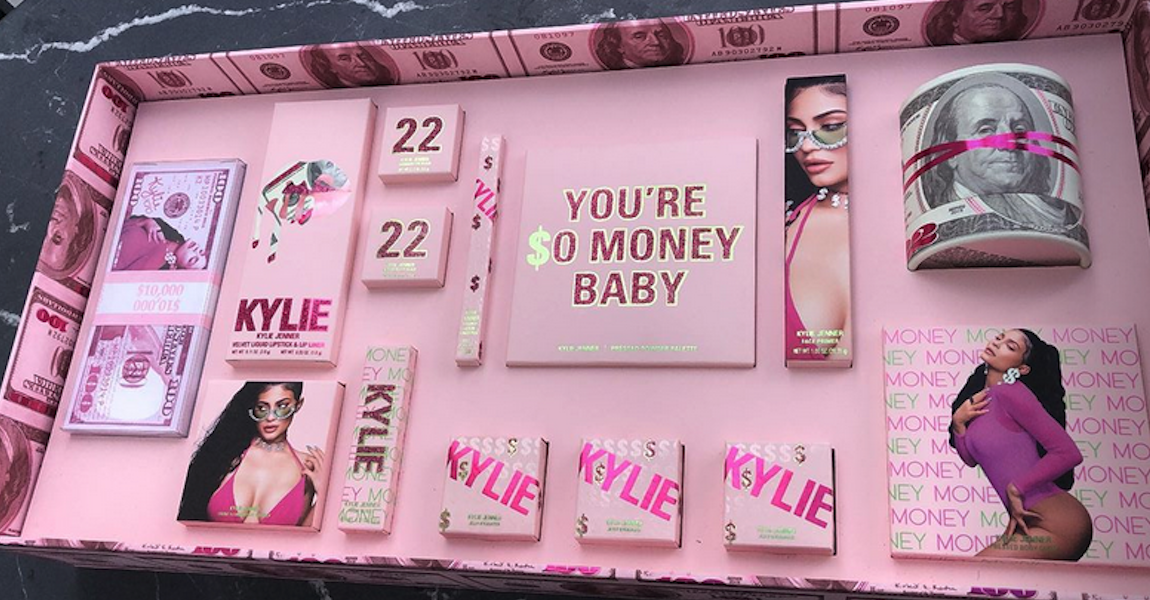 Kylie Cosmetics Previews Money-Themed 2019 Birthday Collection
Kylie Jenner is celebrating her 22nd birthday this August, and she is going all out to celebrate in style. As has become her annual tradition, the starlet and beauty mogul is releasing a birthday makeup collection for her brand, Kylie Cosmetics. This summer, the popular makeup range will feature some re-released fan favorites and brand new formulas – all wrapped up in an over-the-top money-themed packaging. Below, we're previewing what you can expect to see from the Kylie Cosmetics 2019 Birthday Collection.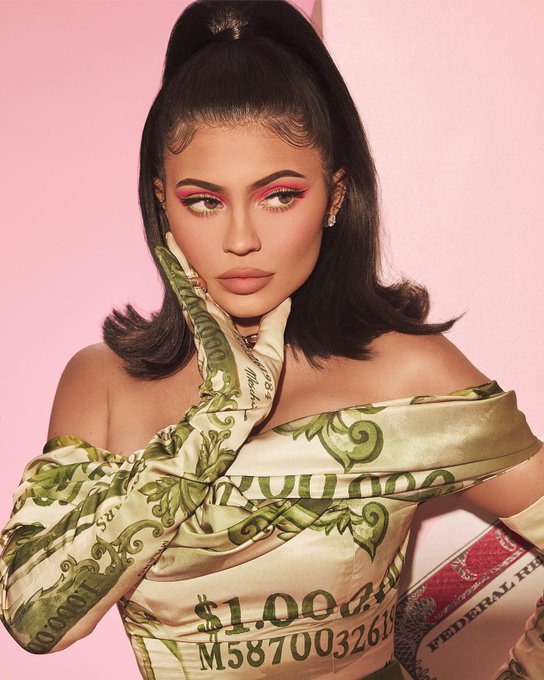 Kylie Velvet Liquid Lipstick Kit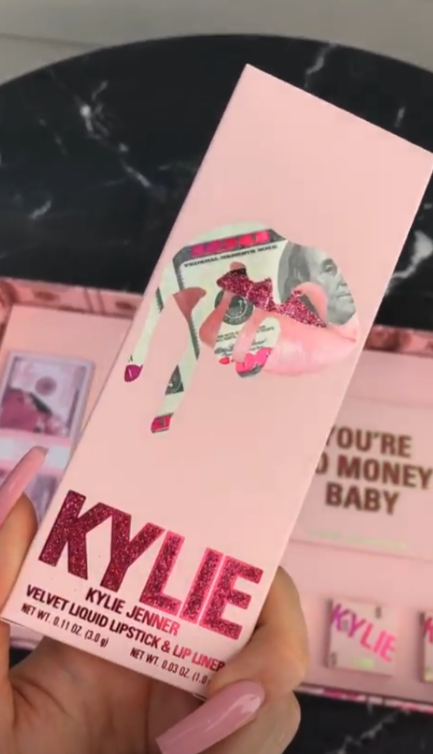 Remember when Kylie Jenner created her go-to perfect matte liquid lip color, and named it after herself? Now, the star is celebrating her big day by dropping the Kylie shade in its velvet formula, packaged with its coordinating lip liner in a pink box with green dollar bill detailing.
We expect the shade to retail between $27-$30, as her typical lip kits and previous special editions have been priced.
Liquid Kyliner Pen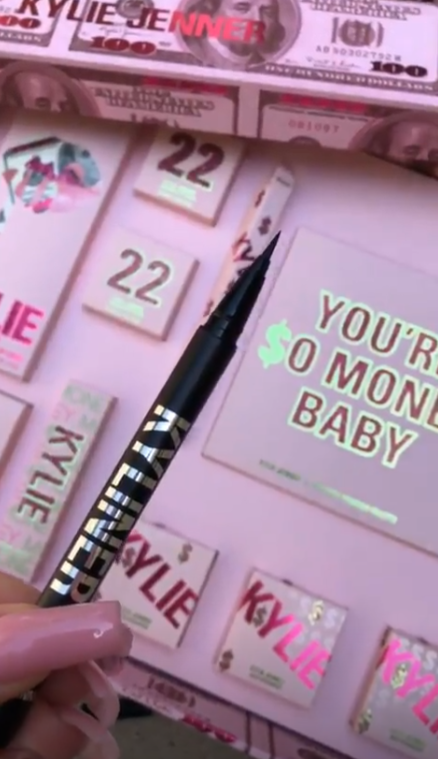 As part of this drop, Kylie is also expanding into the liquid eyeliner market, with her first-ever Kyliner pen formula. The felt tip marker looks easy to swipe on for the perfect cat eye effect. The product launch is starting with classic black, though we can totally see her expanding the color range if the formula becomes successful.
Kylie Cosmetics 2019 Birthday Collection Eye Glazes


Who doesn't love wearing some serious sparkle on their birthday? Two shimmer Eye Glazes – highly pigmented metallic shadows – in the shades Dime Piece and Money Ain't Everything – are making their debut this August. Catch them both in their commemorative "22" packaging.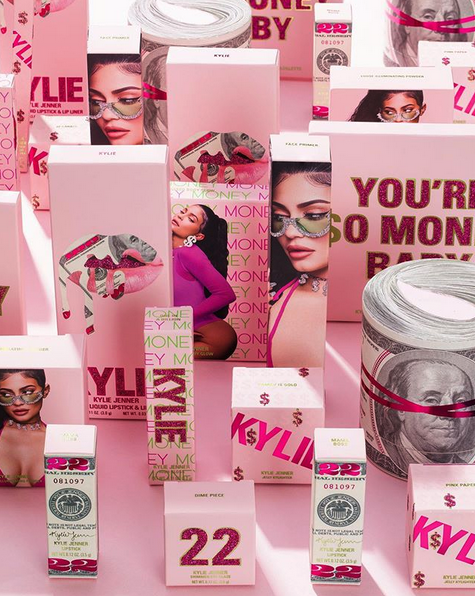 Kylie Cosmetics 2019 Birthday Collection Jelly Highlighters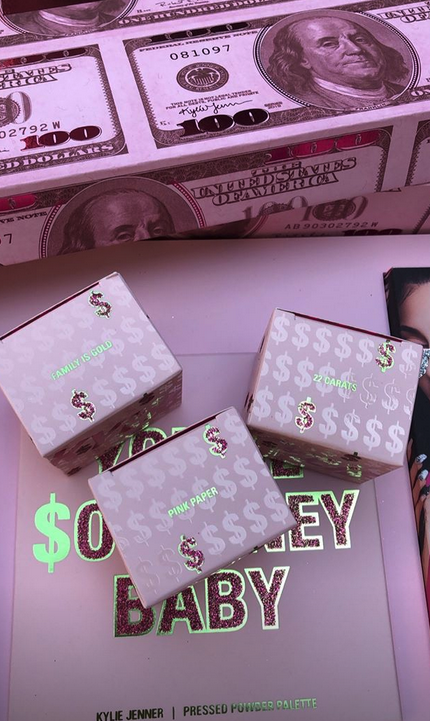 There's no glam party look without a great highlight – excuse us, Kylighter – in Kylie's world, which is why she's introducing three festive Jelly Highlighters. The shades Pink Paper, Family Is Gold, and 22 Carats offer majorly luminous shine, no matter where you swipe them on.
Kylie Cosmetics 2019 Birthday Collection Eyeshadow Palette: You're $o Money Baby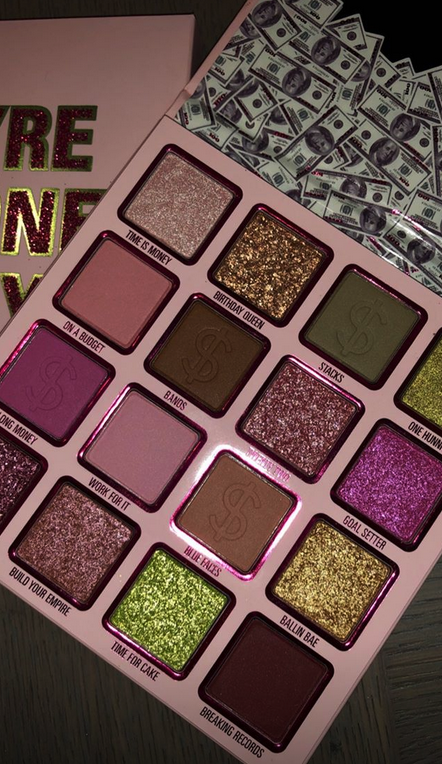 You'll be seeing dollar signs with the new Eyeshadow Palette: You're $o Money Baby. This pressed powder collection comes with metallic and matte shades, with fun names like Goal Setter, 22 Candles, Birthday Queen, Time for Cake, Build Your Empire, Breaking Records Ballin Bae, Long Money, and more.
Kylie Cosmetics Birthday Edition Powders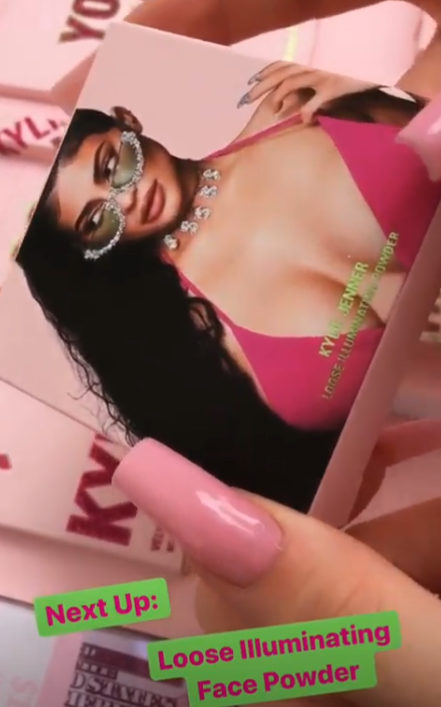 Fans love using Kylie Cosmetics' face powders for setting their looks, and the latest Loose Illuminating Face Powder comes packaged in a money bag printed box featuring a bikini-clad Kylie. We expect this product to sell for around $24, like her other loose setting powders.
Additionally, the brand is venturing into body makeup with the Pressed Body Glow powder, a compact stamped with a giant dollar symbol.
Kylie Cosmetics Face Primer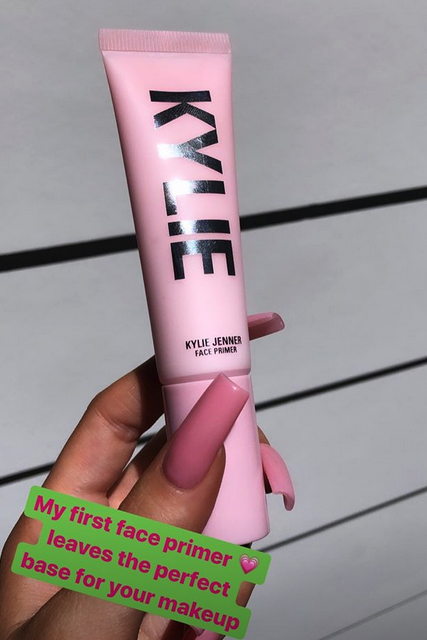 Ever since launching the Kylie Skin line, Jenner has been sneaking some skin products into her cosmetics launching. This time around, the star is debuting the Face Primer, an under-makeup prep base that is intended to keep your look smooth and lasting throughout the day.
Kylie Cosmetics Birthday High Gloss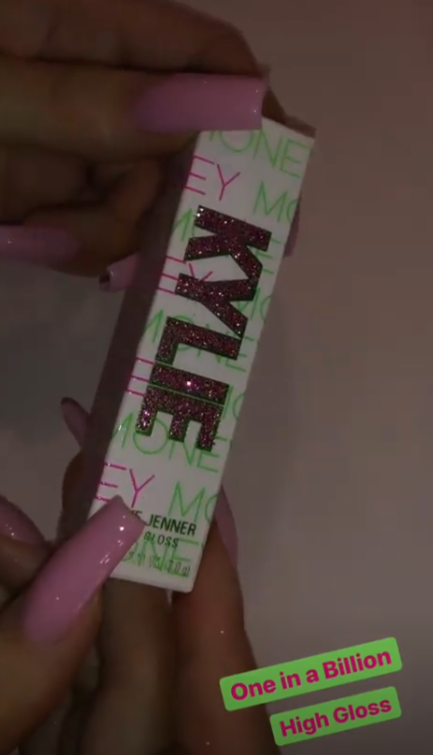 For more shimmer and shine than you've ever seen in your life, we suggest checking out the new Kylie Cosmetics High Gloss shade in the cheeky pink shade One In A Billion. Is this a call-out to Jenner's newly-achieved billionaire status? You better believe it is. The brand's other High Gloss colors retail for $16 each, so we hope this will be the same.
Kylie Cosmetics 2019 Birthday Collection Money Roll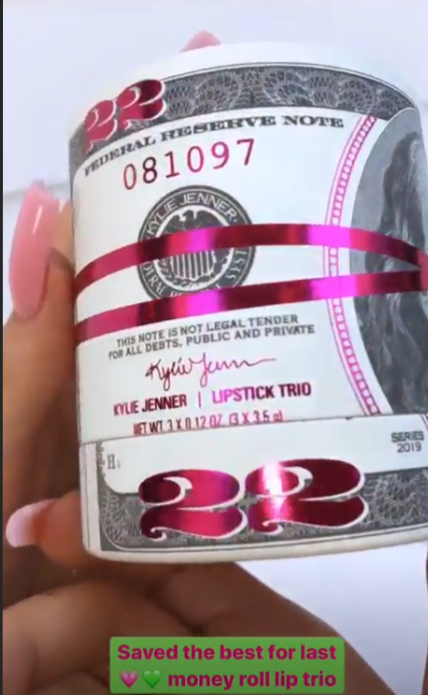 Do you ever dream of walking around with a money roll in your pocket, living it up like the rich and famous? Jenner has captured the essence in the packing of her latest lipstick trio. Three new matte bullet lipsticks (Hustle Honey, Money Mindset, and Mama Boss) are housed in a tube box that's shaped like a wad of cold hard cash. Yes, really. This may just be the most exciting piece of the birthday launch!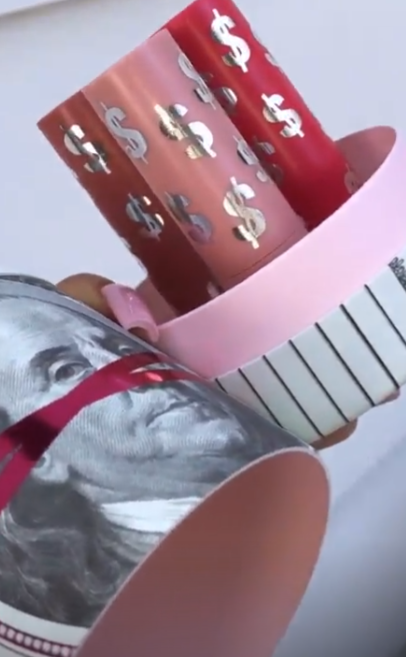 The Kylie Cosmetics 2019 Birthday Collection is set to drop on KylieCosmetics.com on August 10, Kylie's 22nd birthday!
While all of these pieces are as lavish as Kylie Jenner's own lifestyle, the star teased that she wants to "give it all away." We imagine that she will be donating the proceeds from sales to a charitable cause, but she has yet to reveal the full intention of her giving back plan. We look forward to celebrating along with her.
More style news from Kylie Jenner. More recent summer launches from the Kylie Cosmetics brand. All images via Kylie Cosmetics