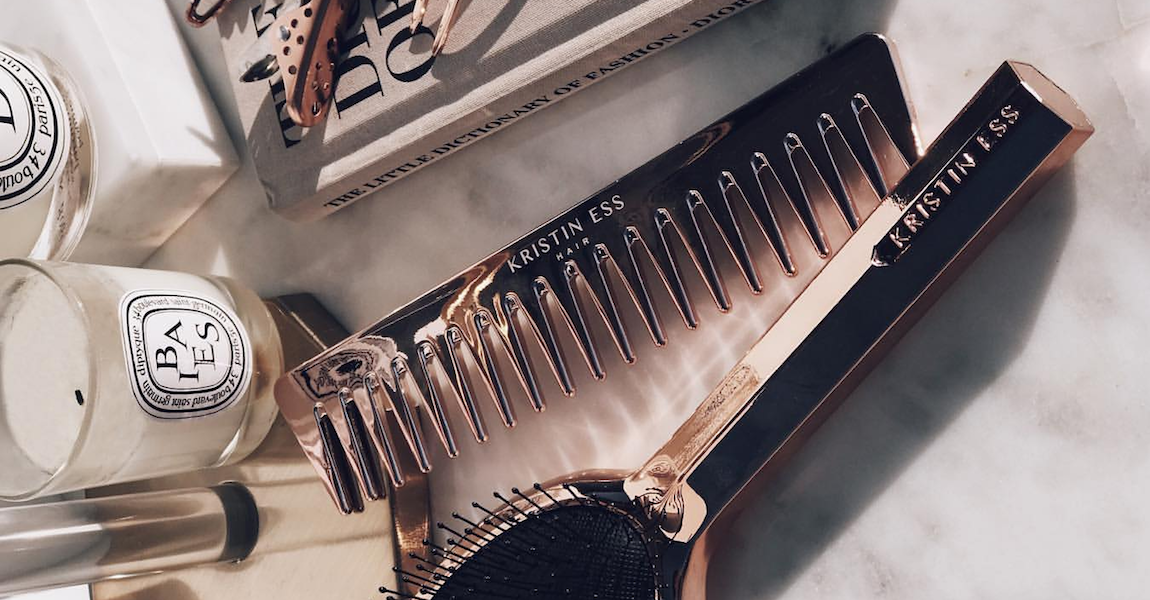 Kristin Ess Launches New Target Styling Tools and Signature Hair Gloss Collection
Superstar celebrity hairstylist Kristin Ess is back at it again, wowing us with wonderful new additions to her popular Target haircare and styling range. After previously impressing fans with everyday essentials like shampoo and conditioner, high-end hot tools – and that always-sold-out rose gold temporary hair tint – Ess has now announced new styling tools and even a hair gloss collection.
Below, we're breaking down which products you can expect to see in Target stores and online starting January 27, 2019.
Kristin Ess Signature Hair Gloss
The Kristin Ess Signature Hair Gloss is an in-shower toning gloss that will keep your hair feeling healthy and shiny and your color looking vibrant in between coloring appointments.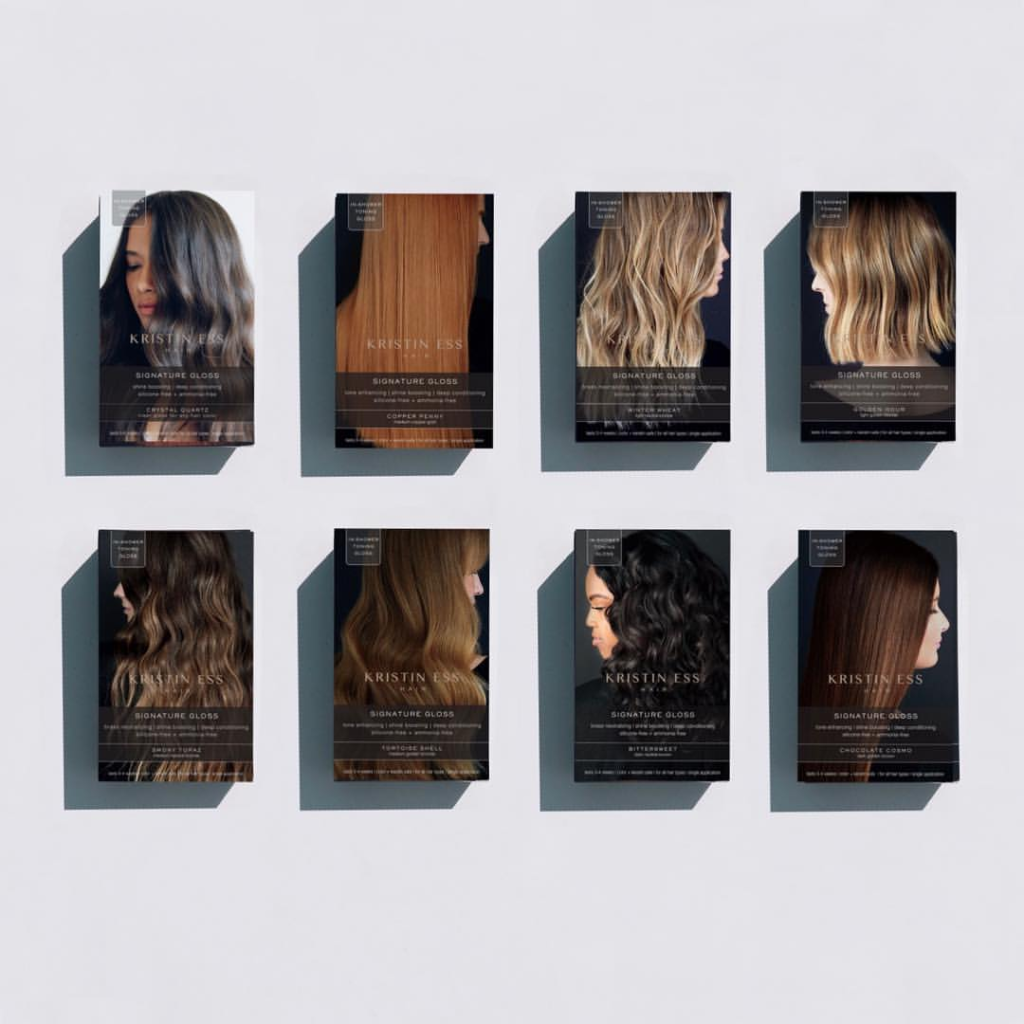 "I've always wished there was a salon-equivalent gloss I could send home with my clients that would keep the tone and shine of their hair in check between color services," Ess told Allure. "I used to encourage people to come in and get glossed between services, but I found that most clients just didn't have the time or money. I knew I had to create something that was formulated for people who aren't colorists and that would be a safe way to keep the color shiny and vibrant in between salon visits."
Shades in the Kristin Ess Signature Hair Gloss collection include Copper Penny, Chocolate Cosmo, Bittersweet, Tortoise Shell, Smoky Topaz, Golden Hour, and Winter Wheat.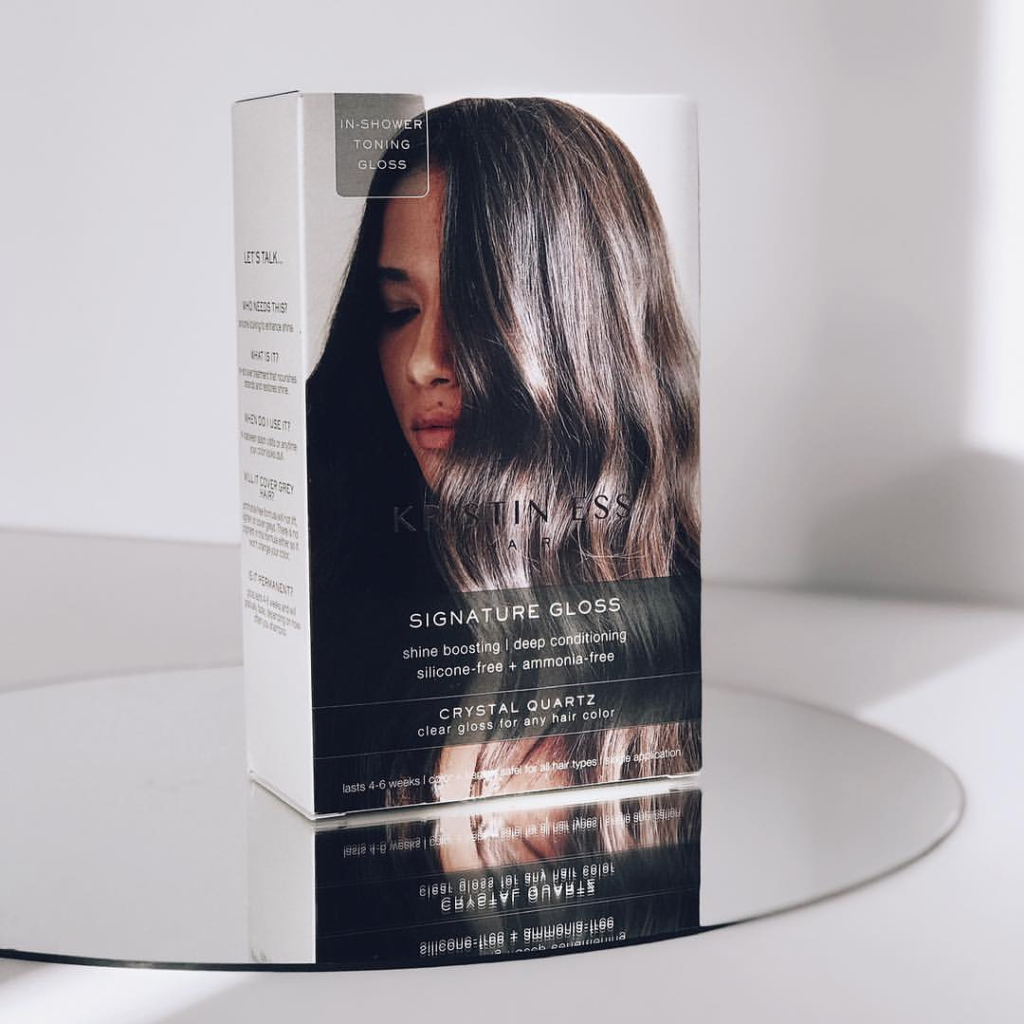 These super-affordable products sell for $14 each at Target, and they're just as easy to use as the other Kristin Ess products. To give your tresses a gloss treatment, apply them to wet hair while in the shower, and give yourself 10-20 minutes before shampooing them out.
Kristin Ess Hair Tools
In addition to the Kristin Ess Signature Hair Gloss, the stylist is also dropping a new range of hair tools. This time around, you can expect to shop from four brushes, a detangling comb, sectioning clips, and bobby pins.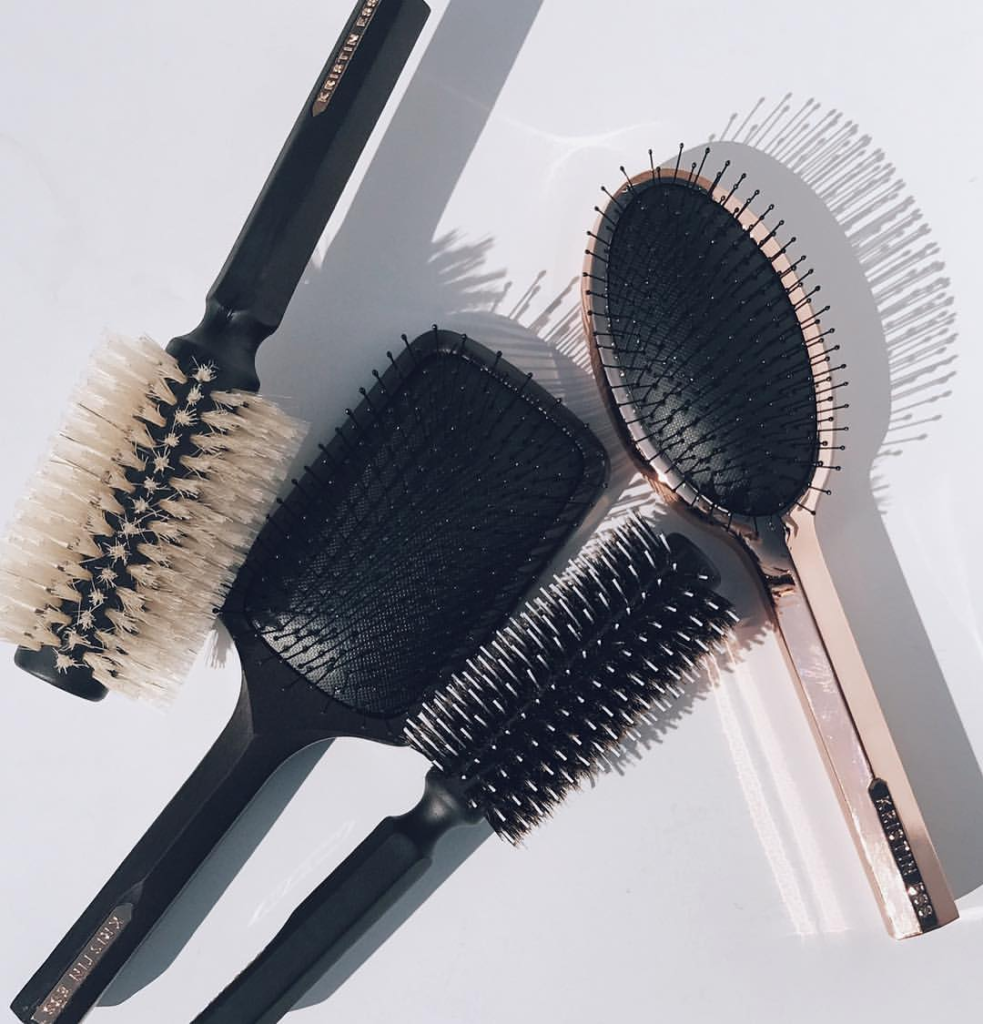 In the collection, you'll find the Style Assist Medium Detangling Brush ($14), Style Assist Large Detangling Brush ($18), Volumizing + Smoothing Large Round Brush ($20), Texture Control Medium Round Brush ($16), and Wide Tooth Detangling Comb ($8). Pretty pink packs of bobby pins ($5) for multiple hair colors and "Do-It-All" sectioning clips ($5) make your everyday styling a breeze.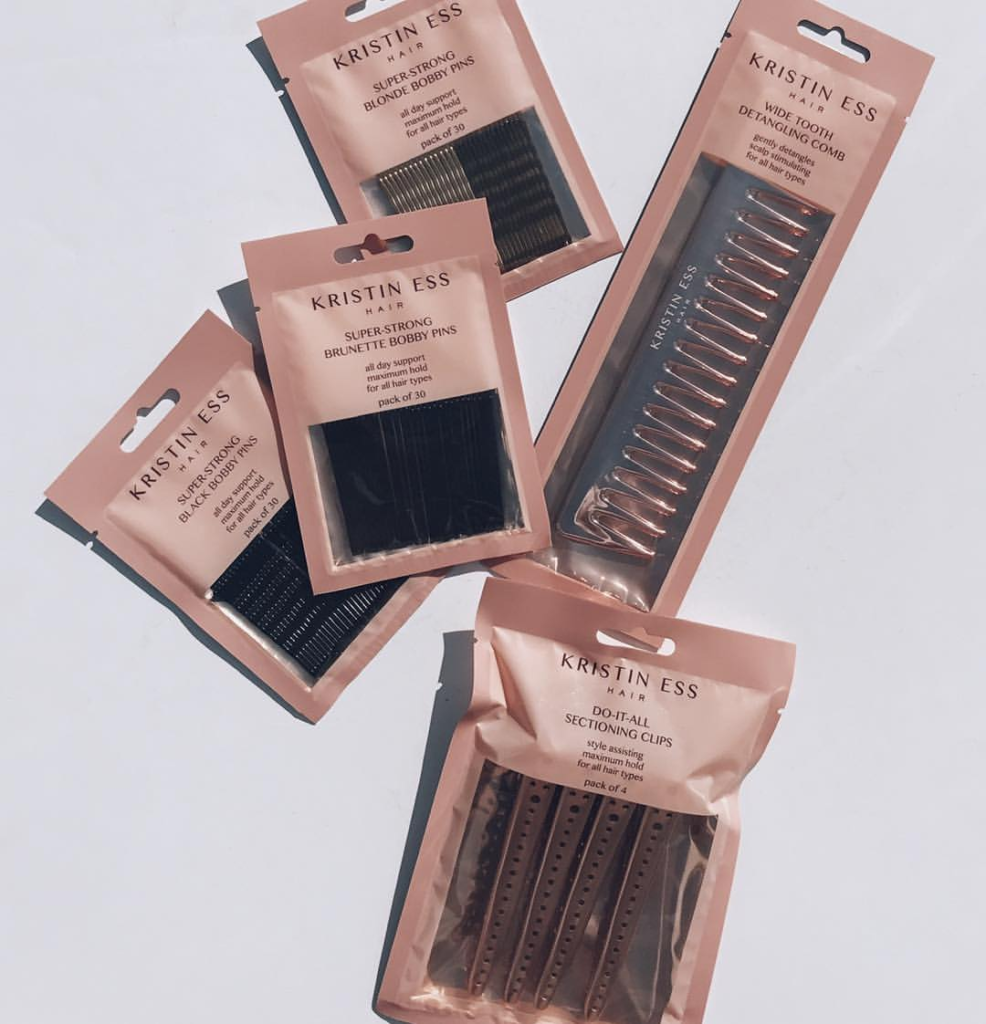 Kristin Ess Temporary Tint
Finally, the latest addition to the Kristin Ess Target collection is a delightful surprise. Following the immense popularity of the Rose Gold Temporary Tint, the brand is dropping the Amethyst Temporary Tint.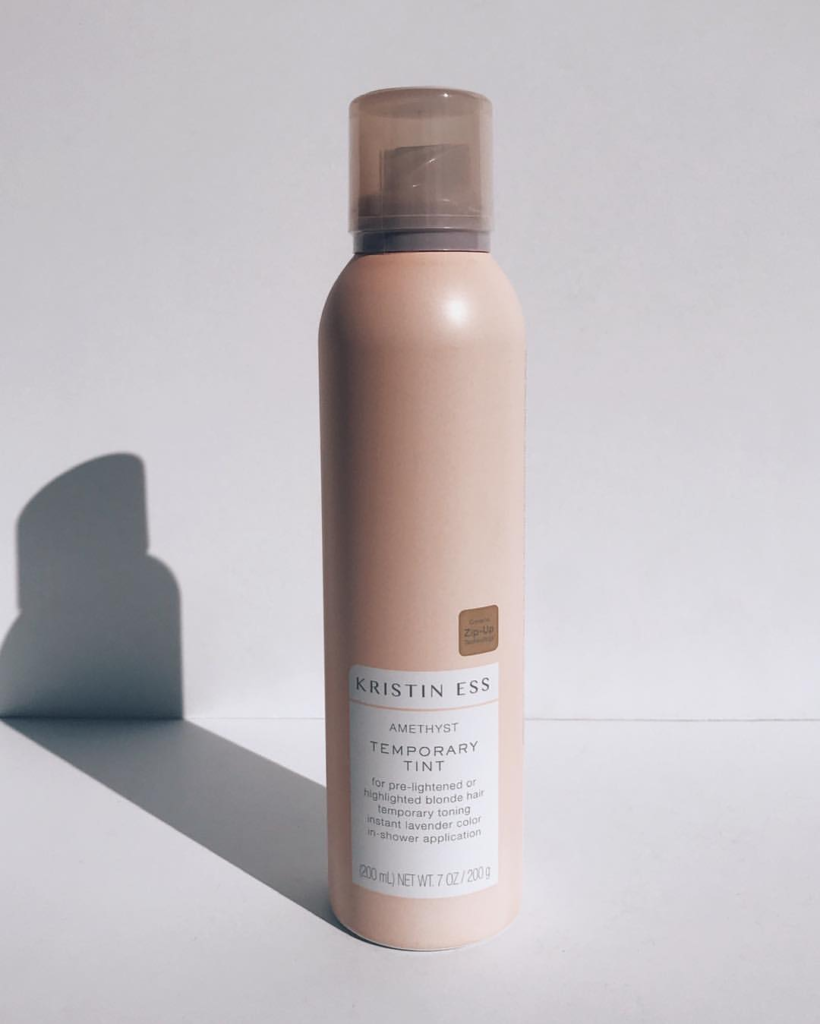 This instant lavender color is used to tone lighter hair colors, like pre-lightened or highlighted blonde hair. Just like its pink version, you can apply it in-shower, or to towel-dried hair to maximize the impactful color payoff.
If you manage to find it at Target before it sells out, it will be sold for $12 a bottle.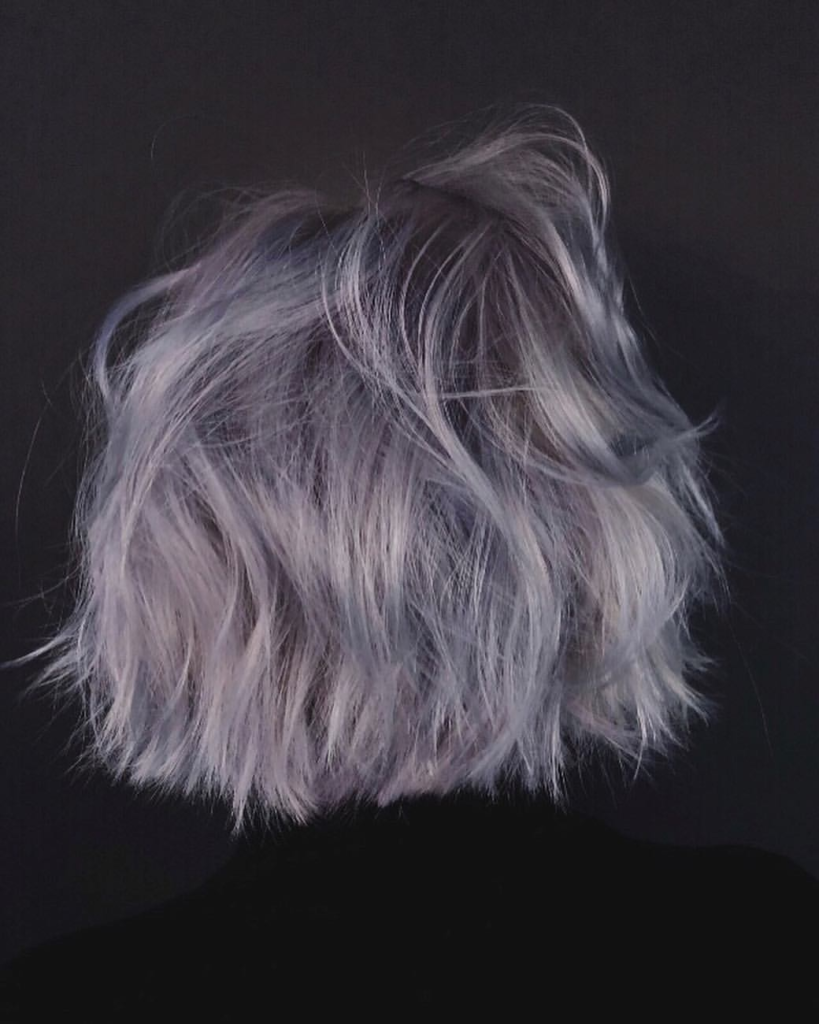 More news from Kristin Ess. More hairstyling products to test out. All images via Kristin Ess