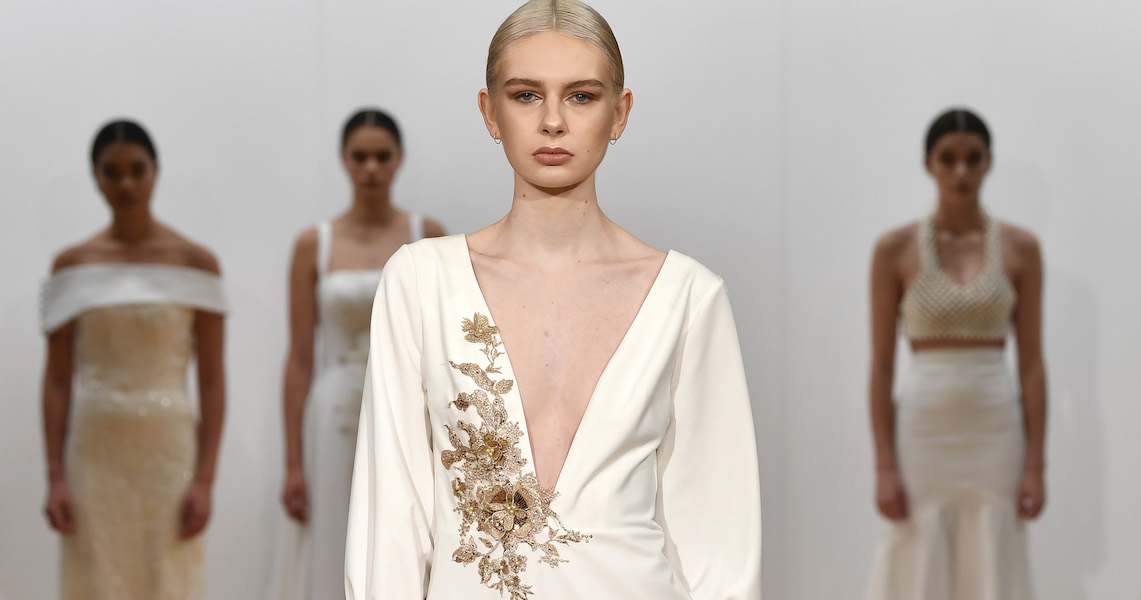 Ivory and Stone Bridal & Mallo Team Up for New Zealand Fashion Week 2019 Show
This New Zealand Fashion Week 2019 season, two NZ-local fashion labels – Ivory and Stone Bridal and Mallo – teamed up for a gorgeous runway show presentation at the Auckland Town Hall Concert Chamber.
Ivory and Stone is a Wanaka, New Zealand-based bridal designer and international boutique service that brings the latest in high fashion with affordable prices. Mallo is an Auckland-based couture label by a Filipino design team, that presents memorable and elegant gowns in classic dress shapes for women. Together, this NZFW group show brought out plenty of eveningwear fashion inspiration – for brides and beyond.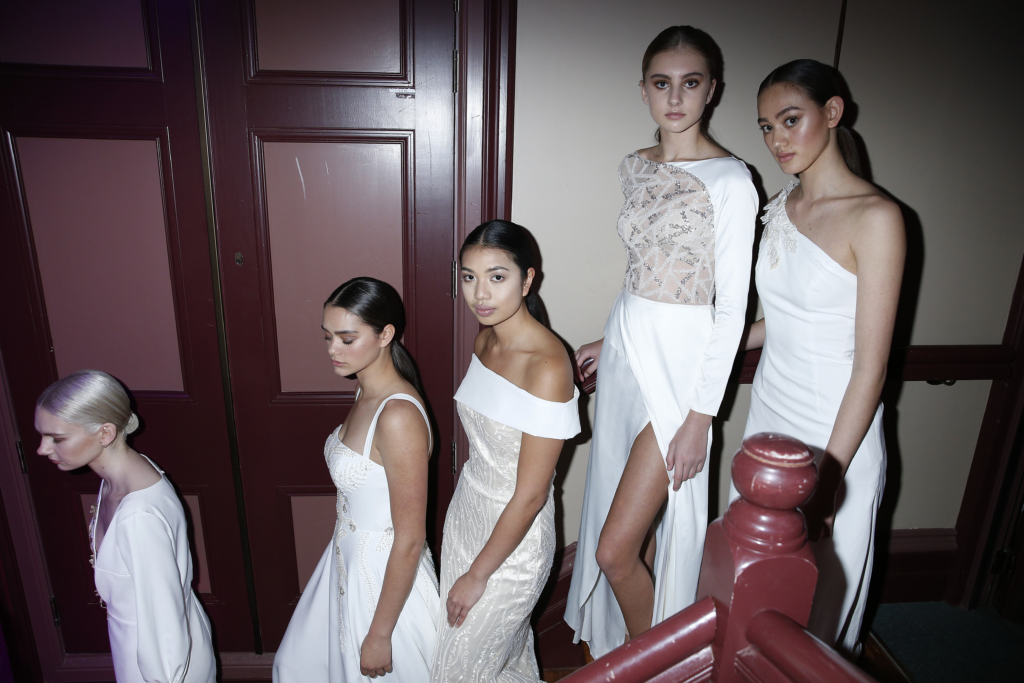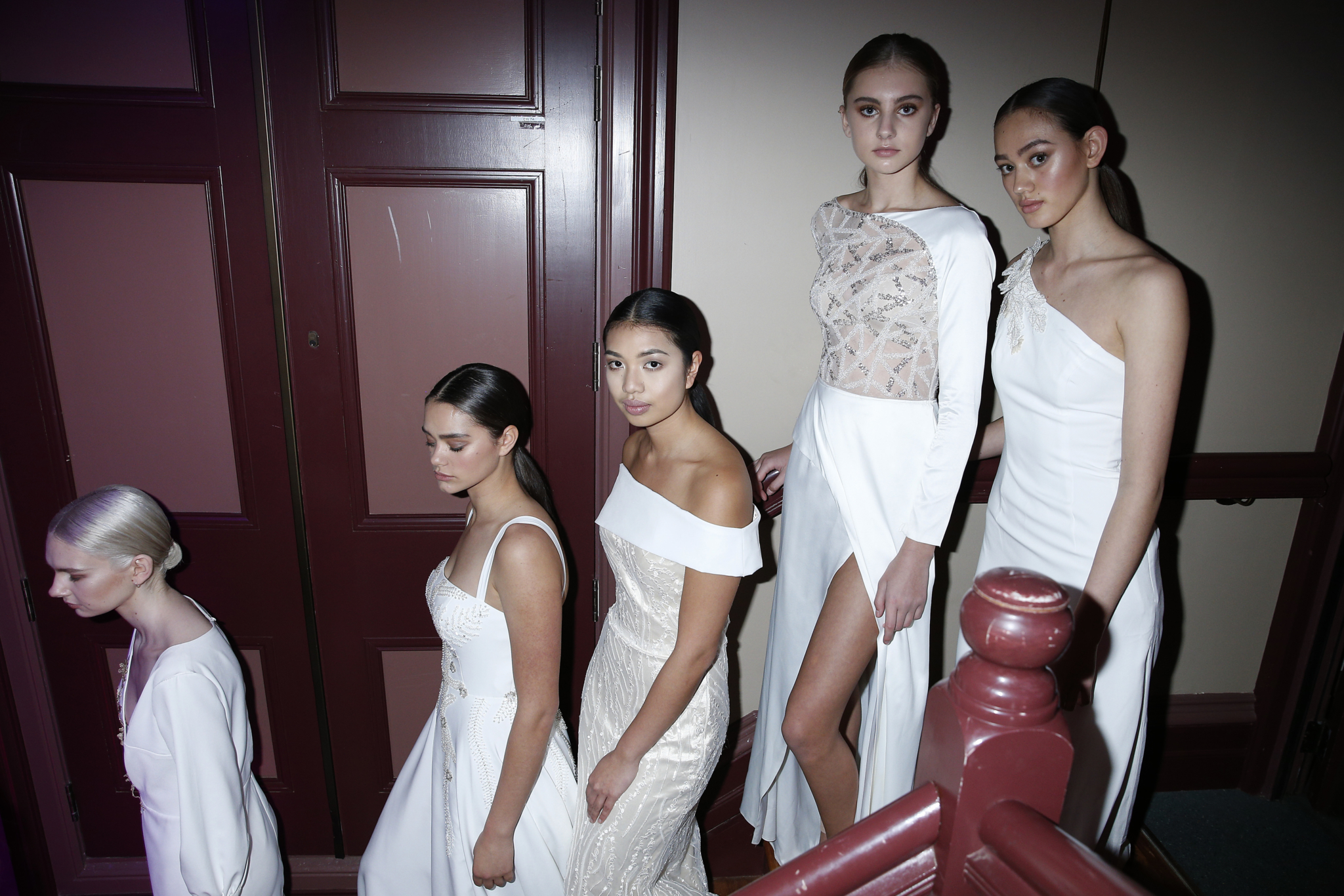 Ivory and Stone Bridal is all about modern ideas of romance – so it's no surprise the company's fashion week presentation was filled with flowing gowns with contemporary detailing. Many bold bridal styles featured trendy off-the-shoulder silhouettes and sparkling see-through bodice cutouts.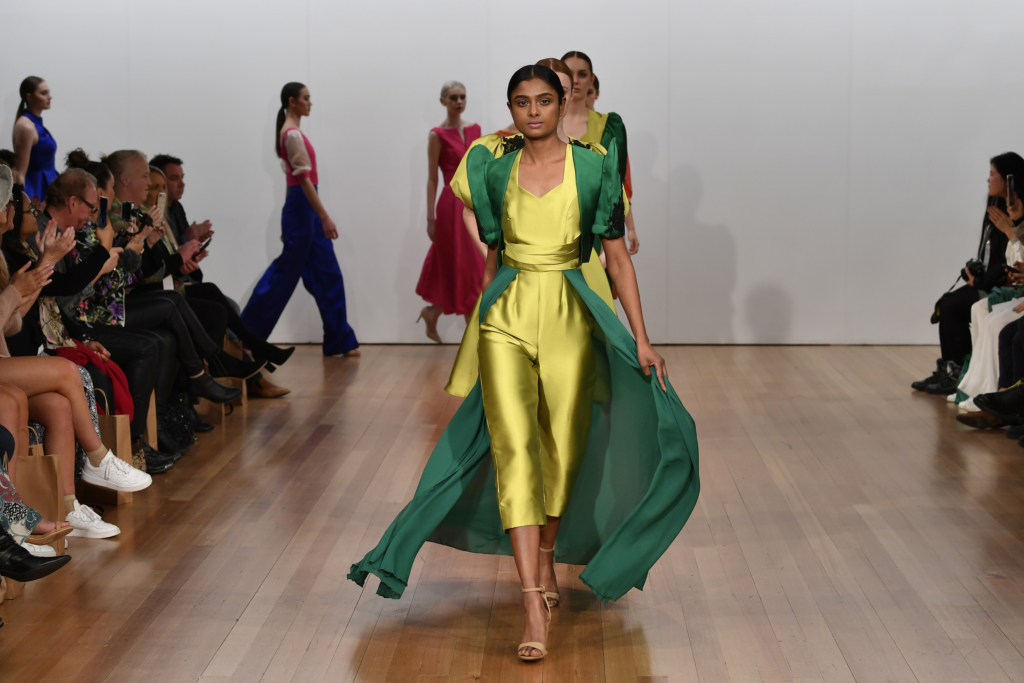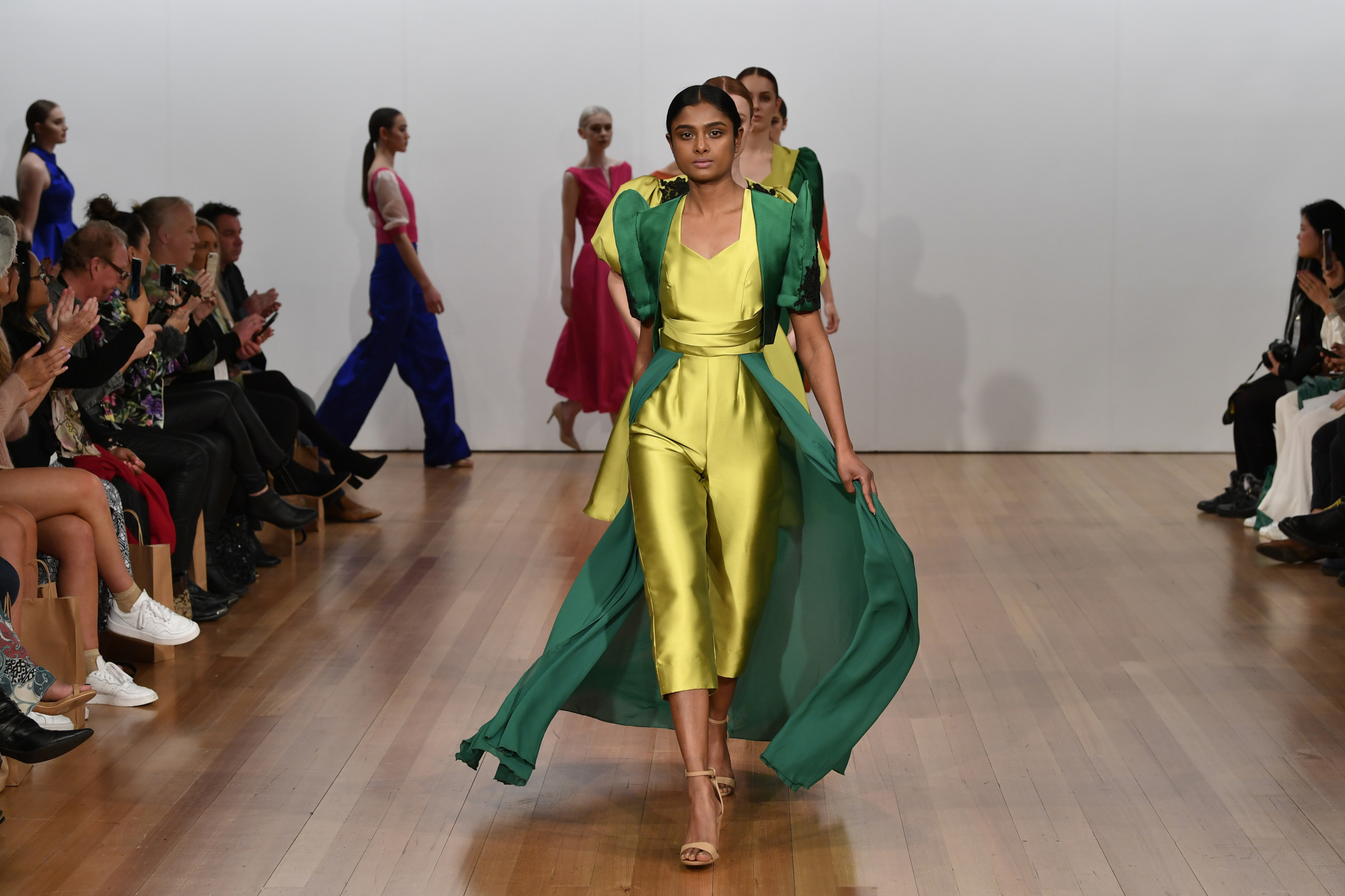 In beautiful contrast, Mallo featured a luxurious and richly-pigmented Pacific Islands-inspired color scheme, showcasing several color-blocked runway styles in the palette of emerald green, bright fuchsia, royal blue, citrus yellow, warm orange, and electric hot pink.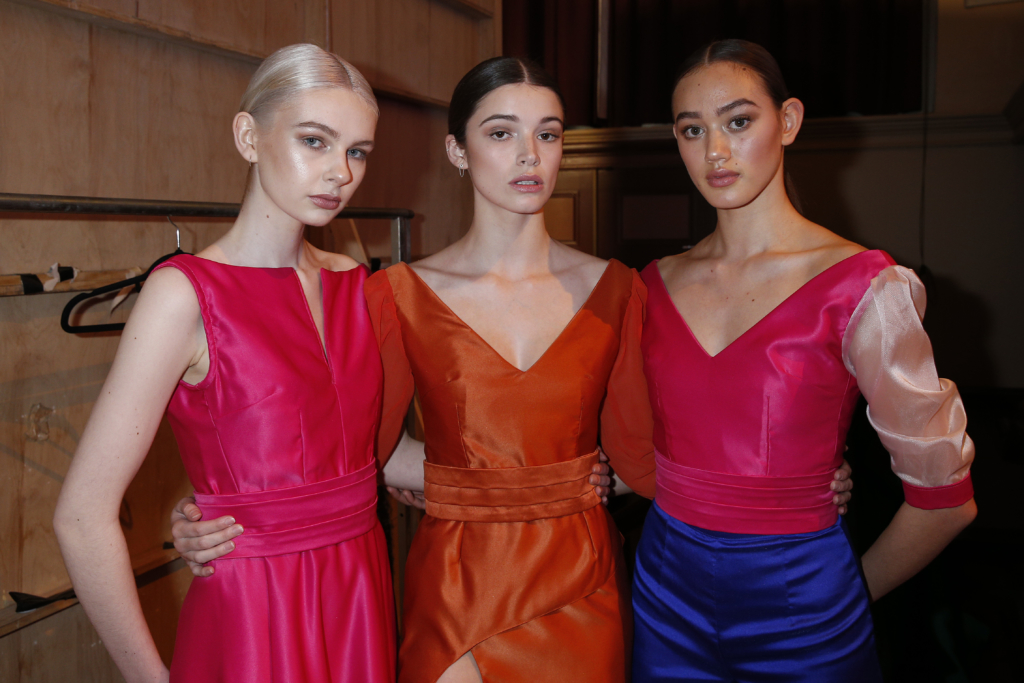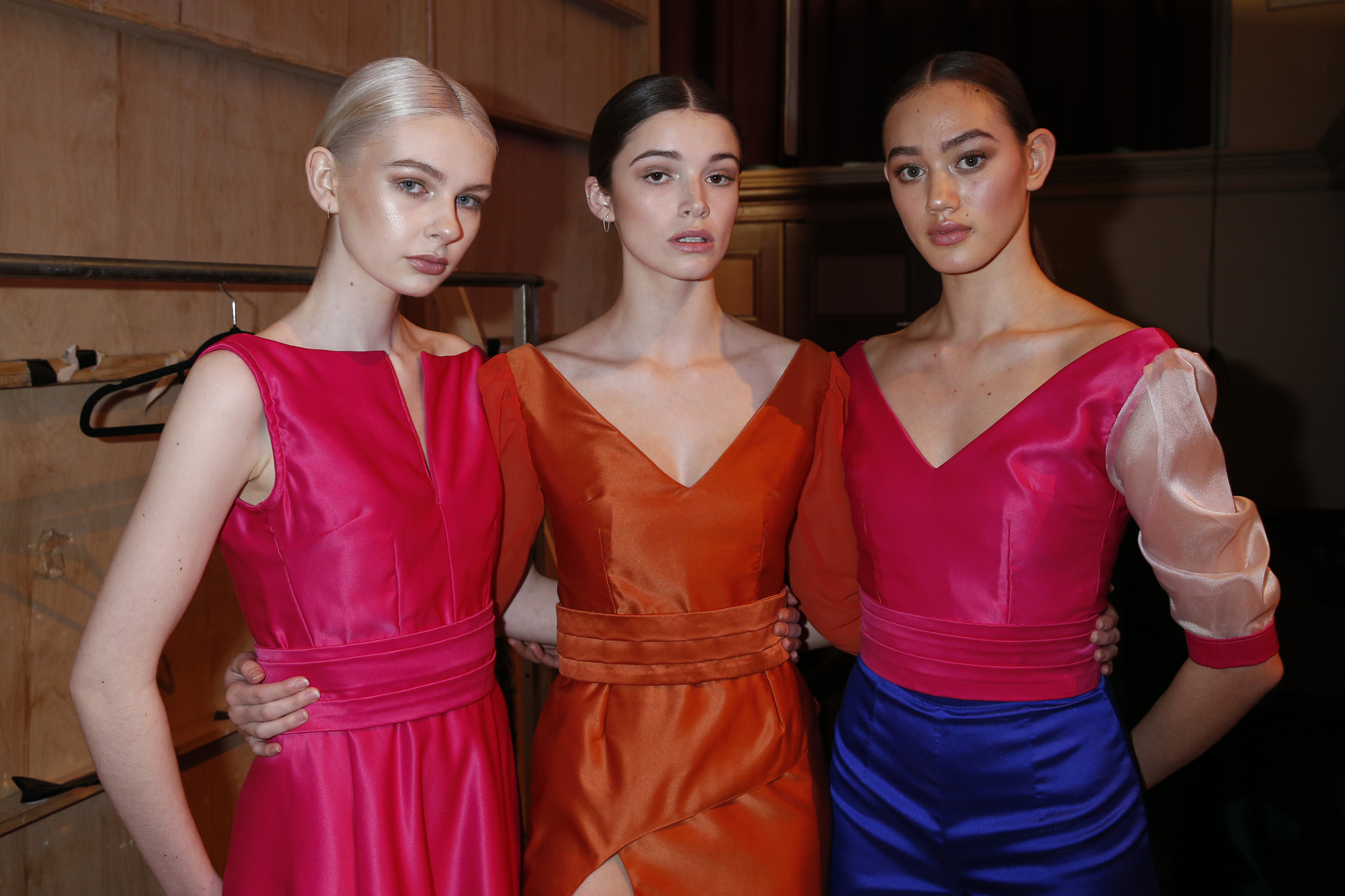 Click through the gallery below to view photos from the Ivory and Stone Bridal and Mallo shows during New Zealand Fashion Week 2019.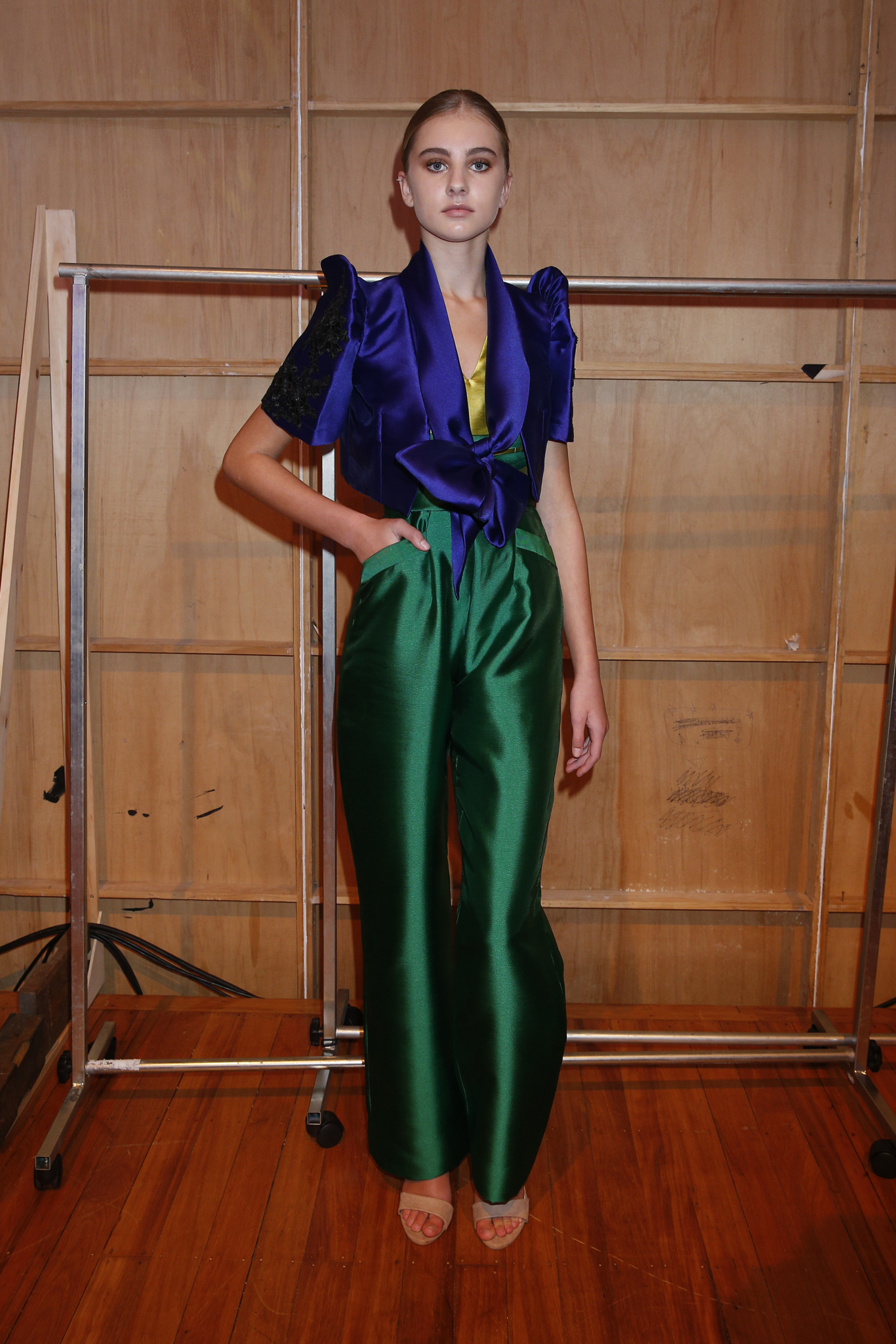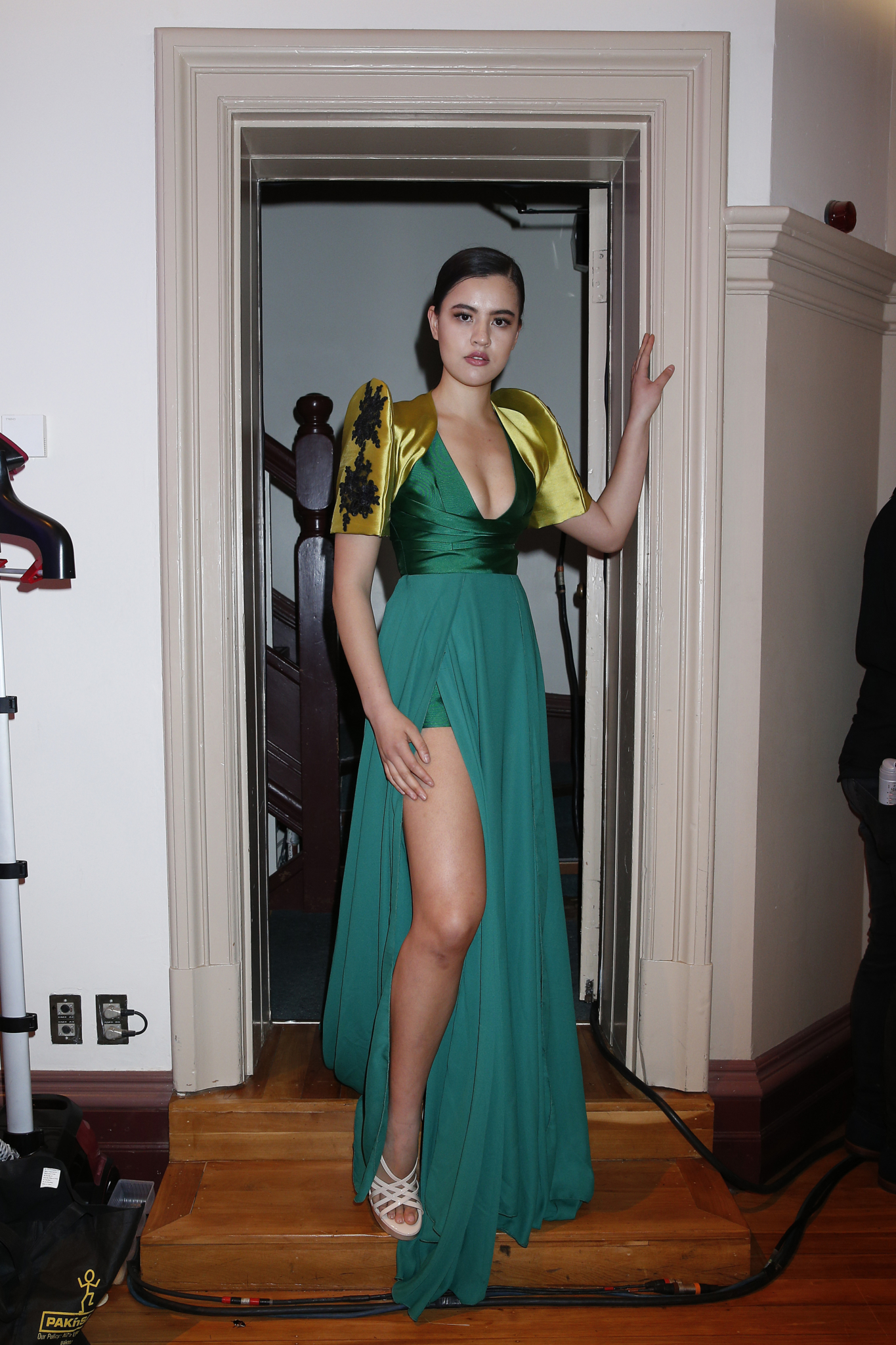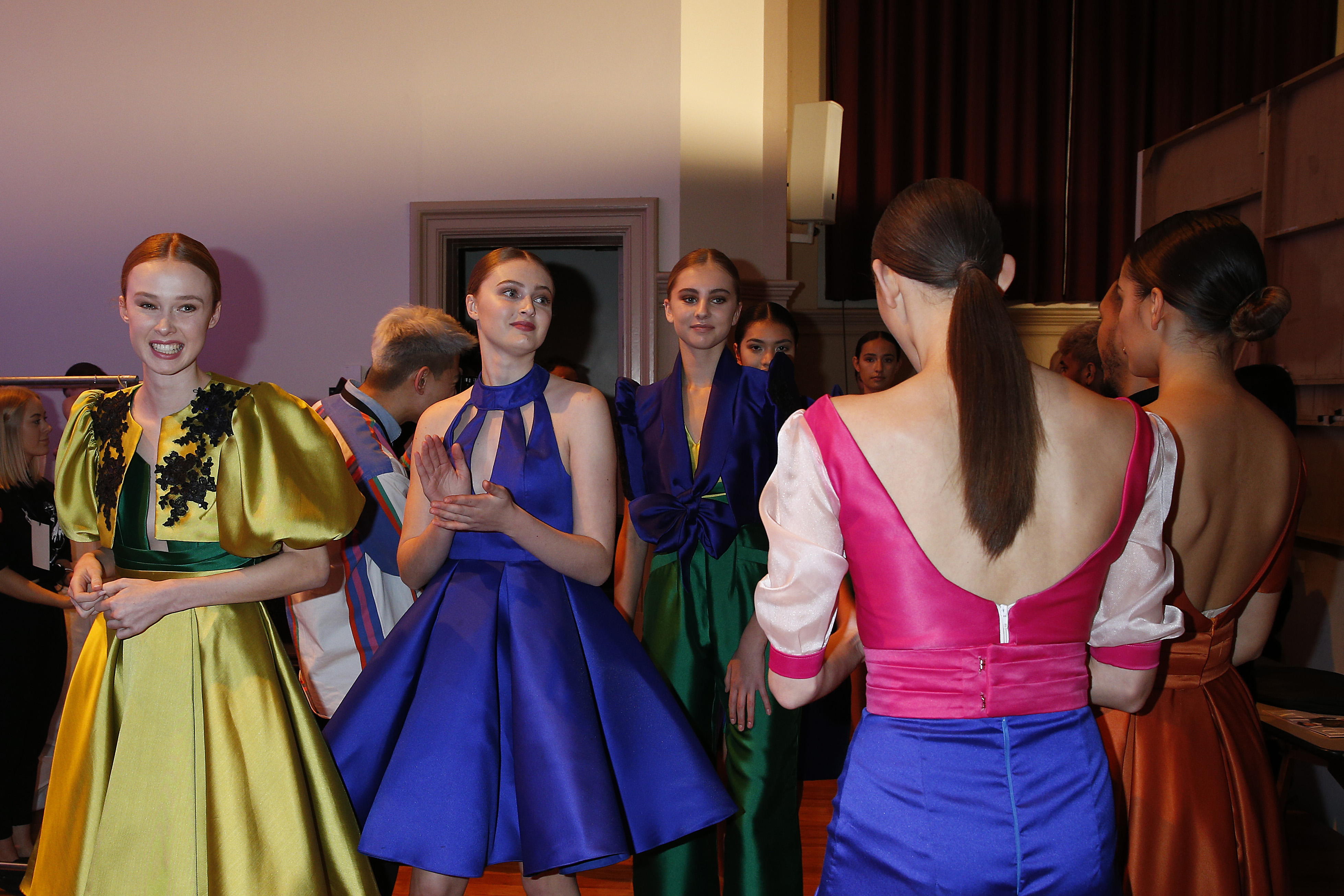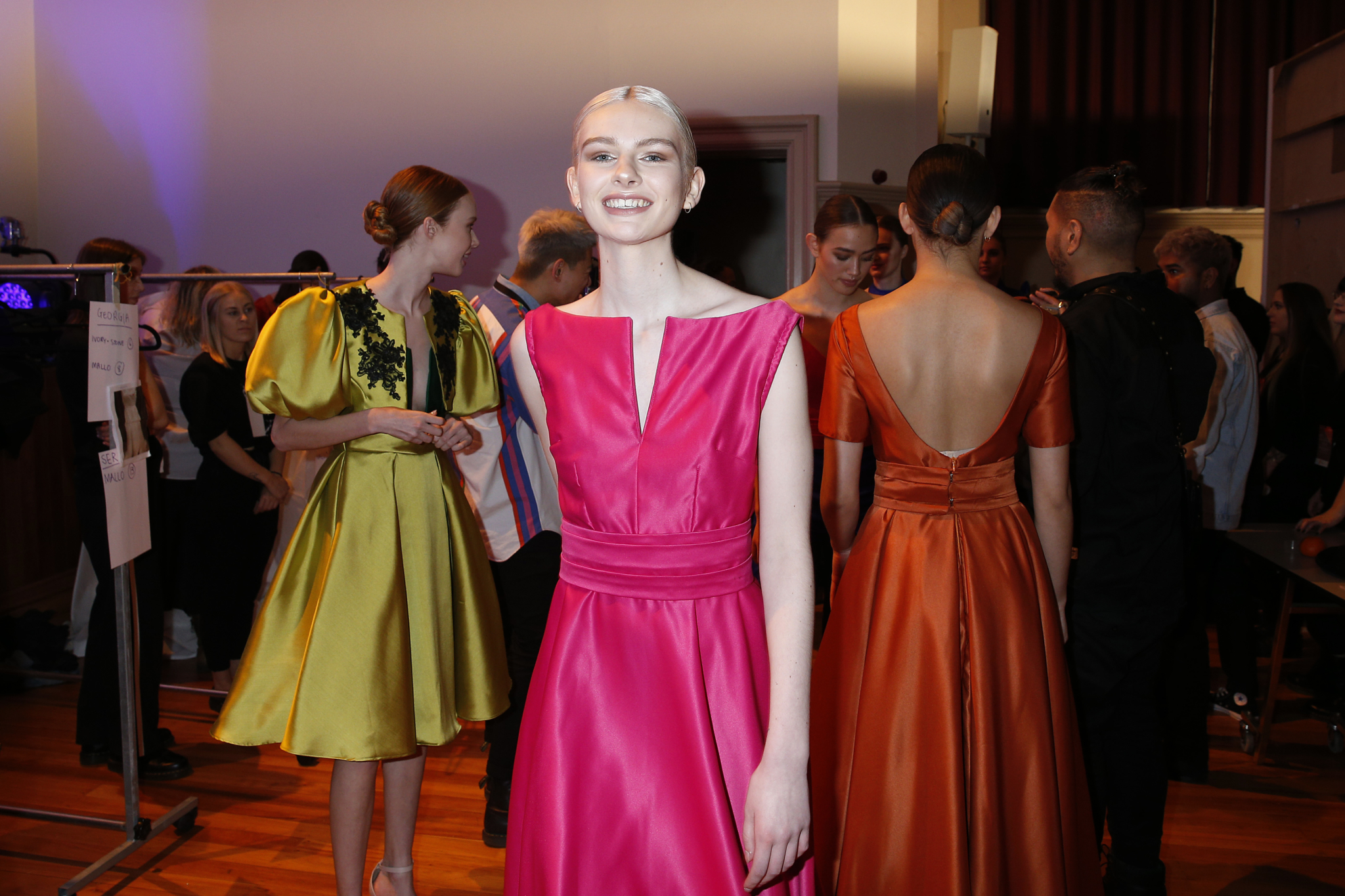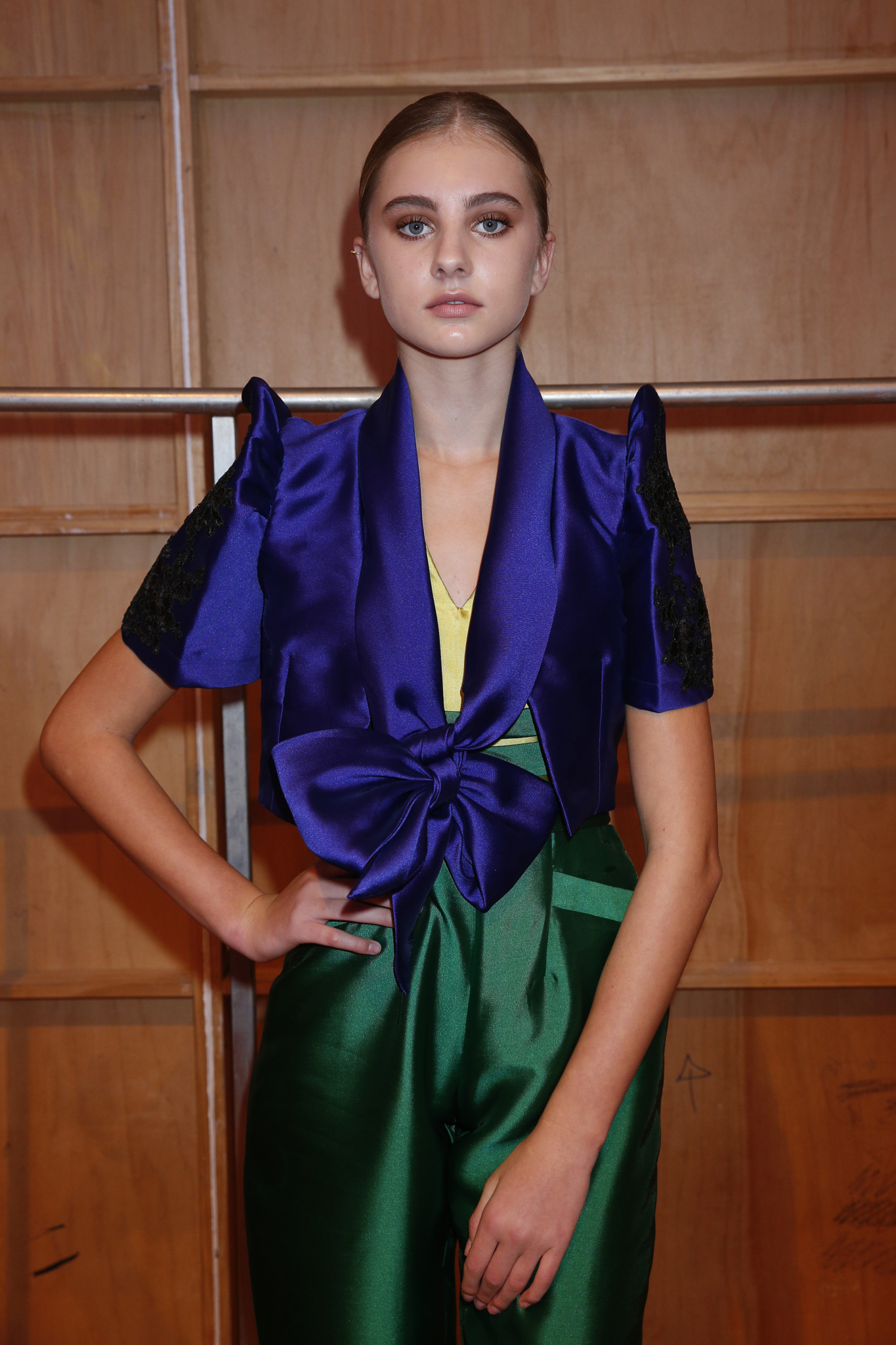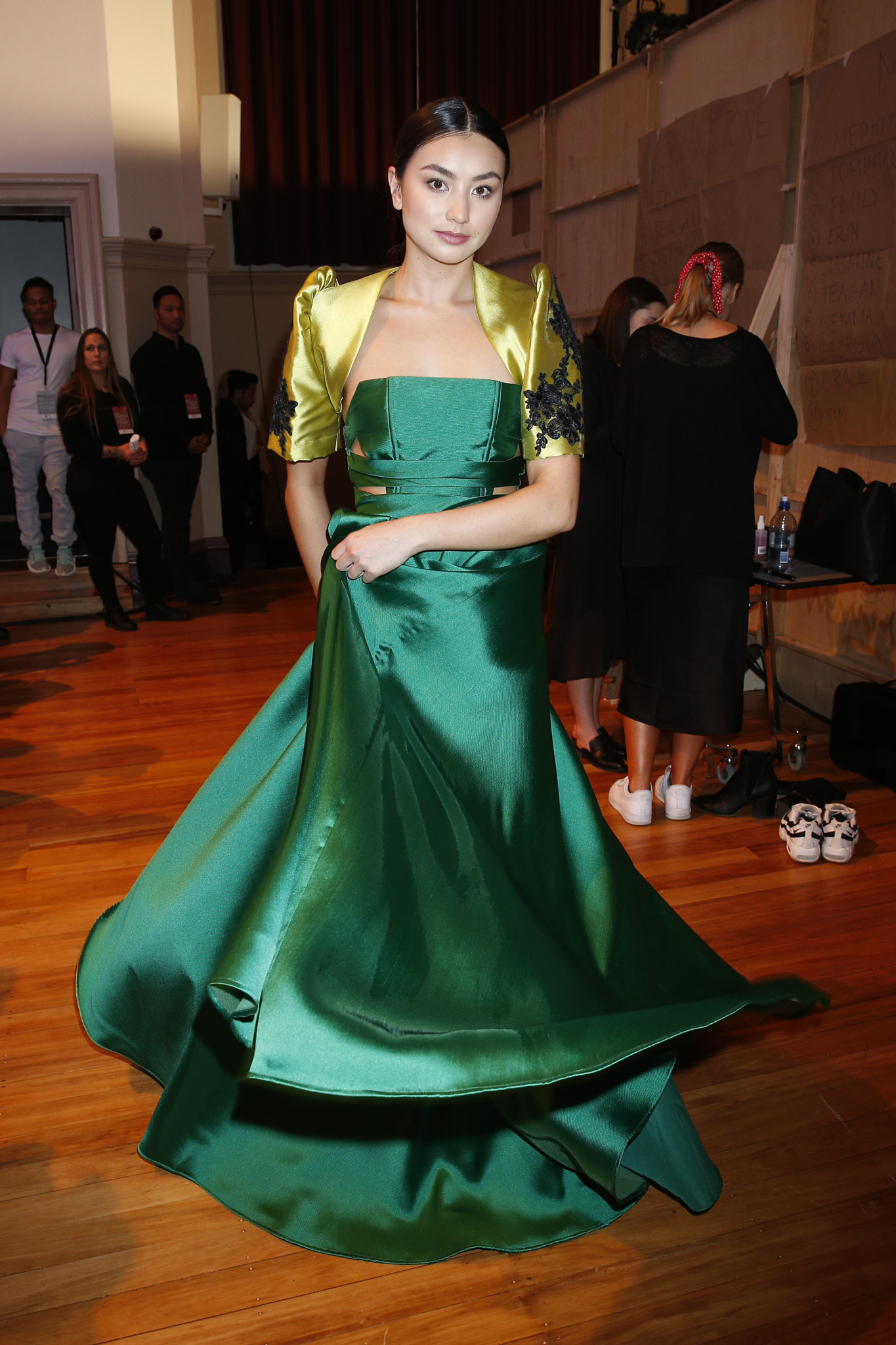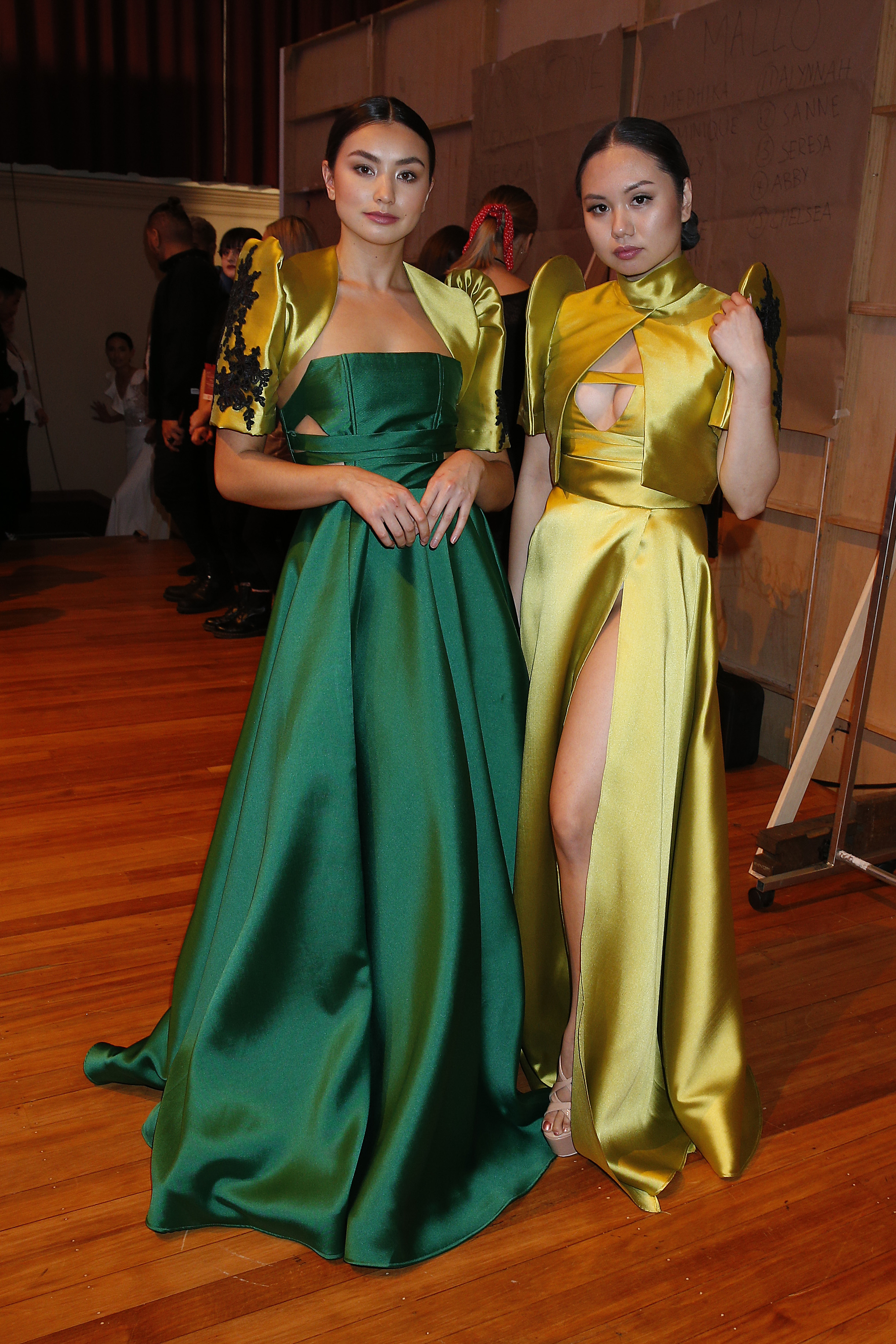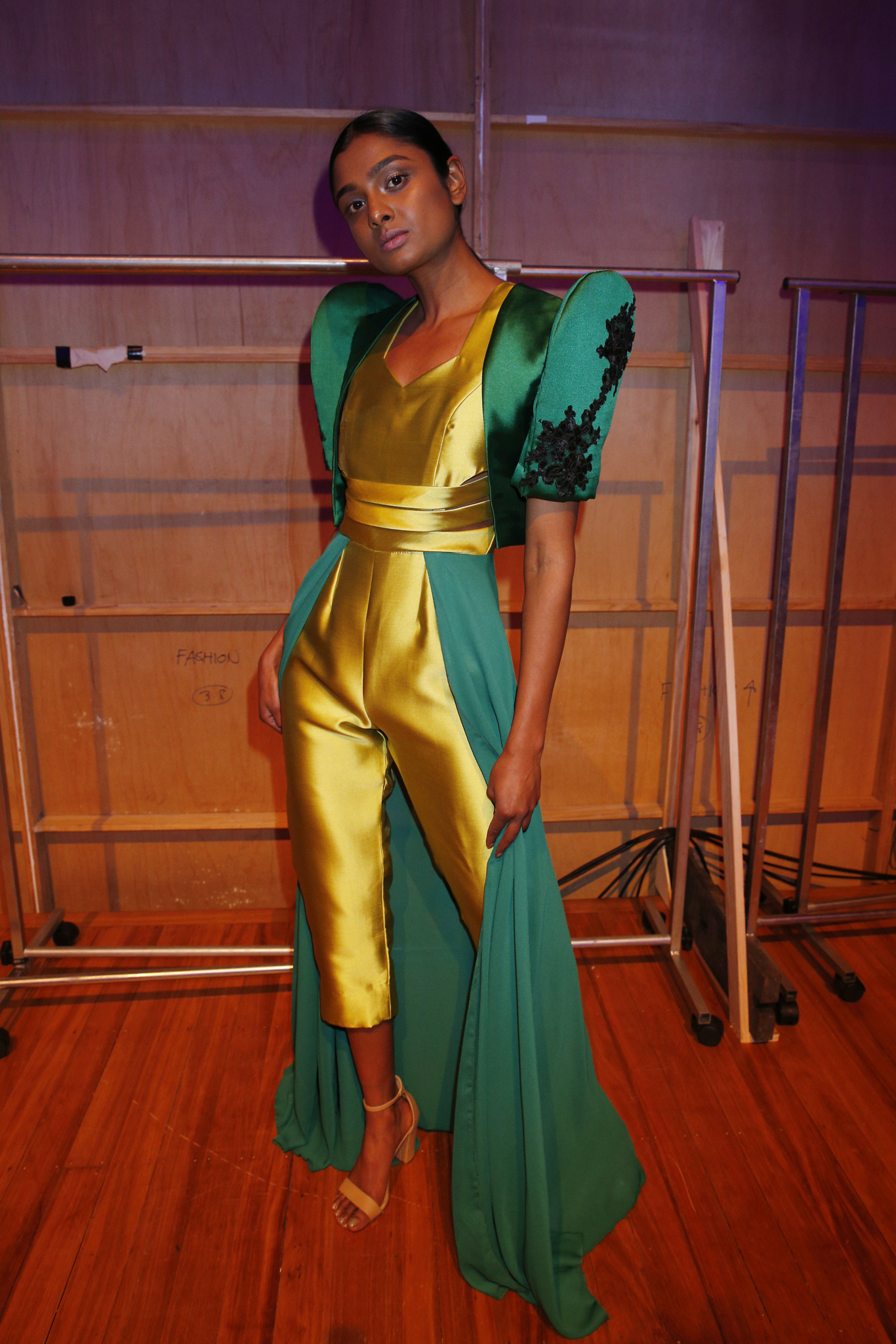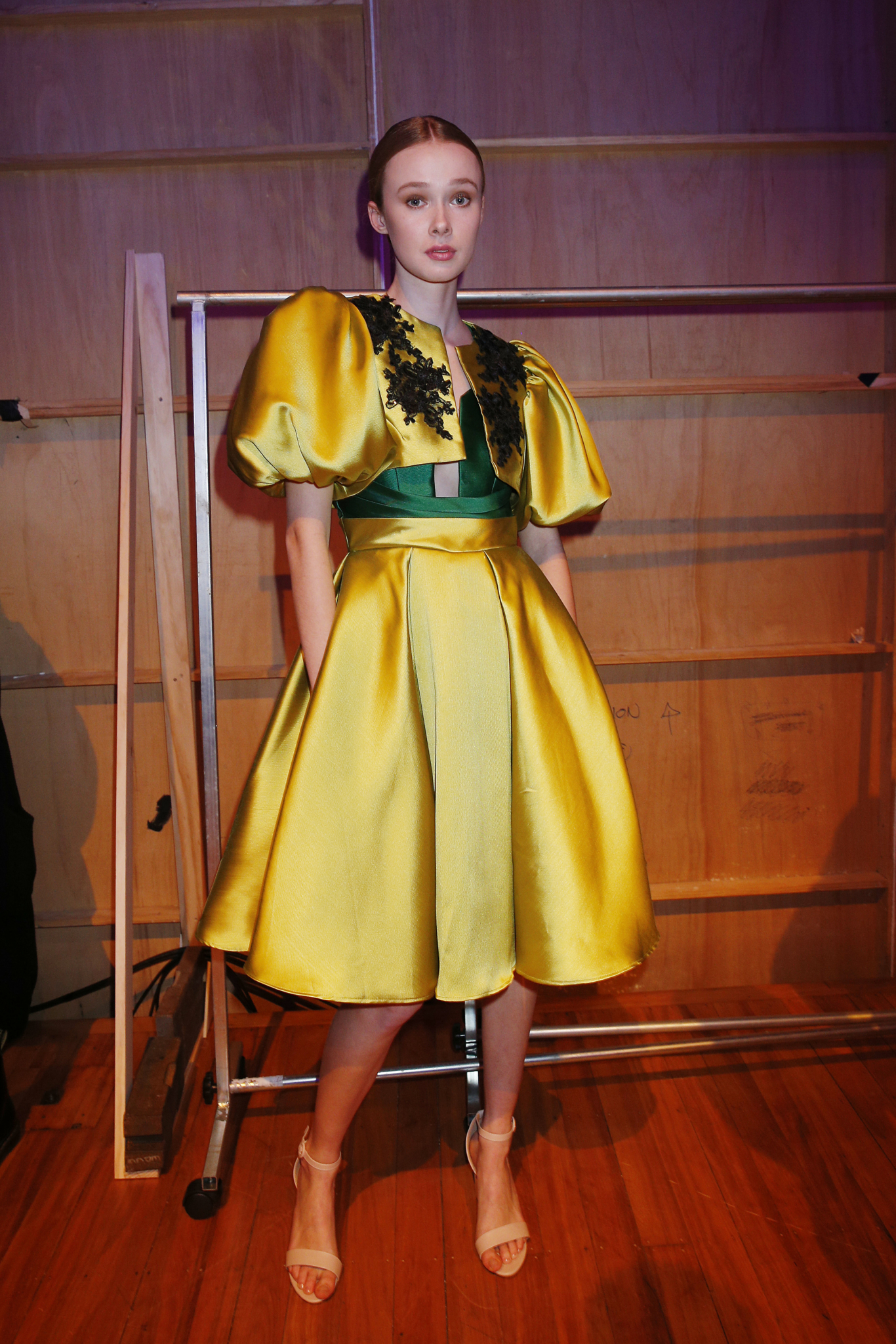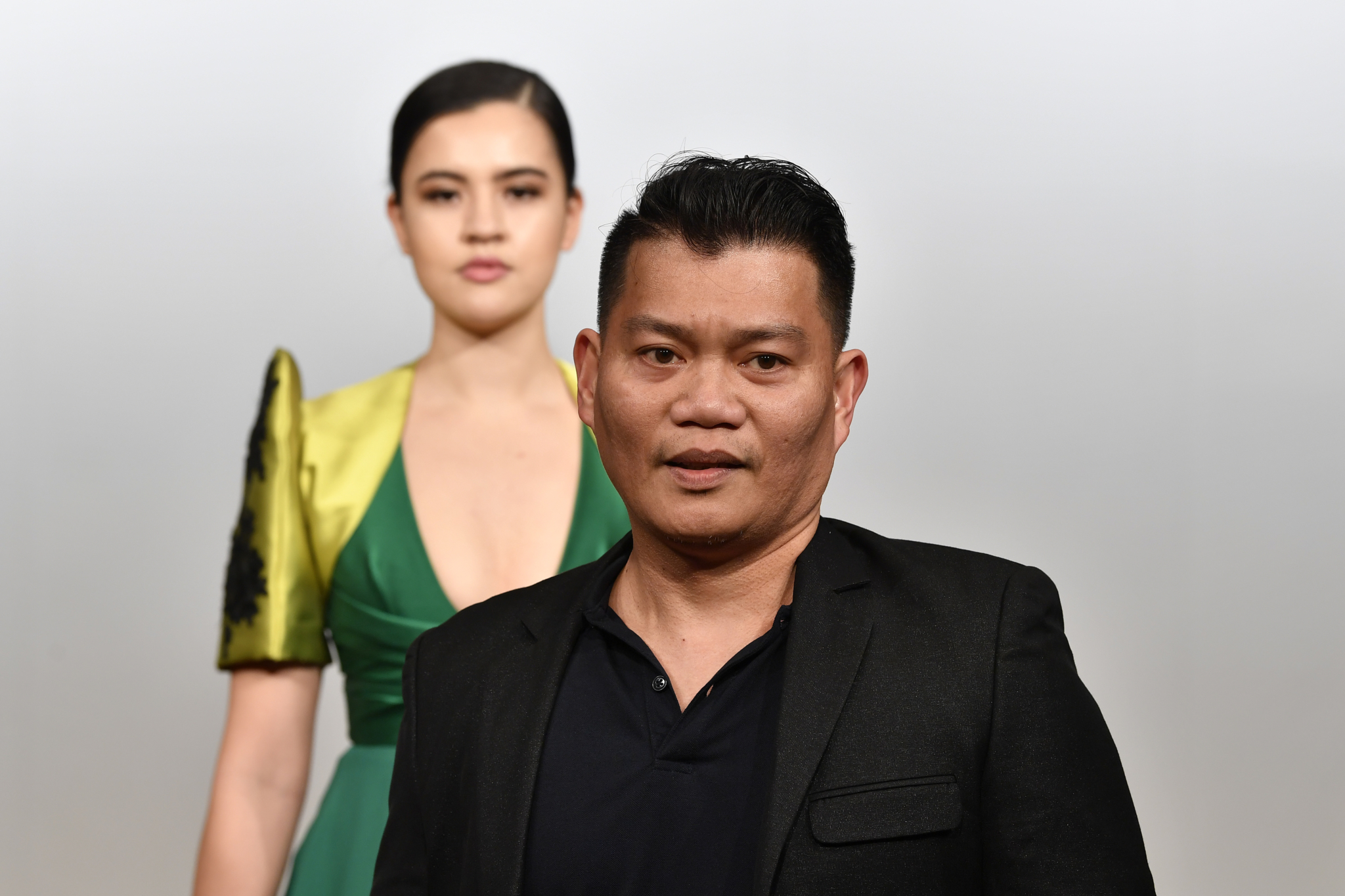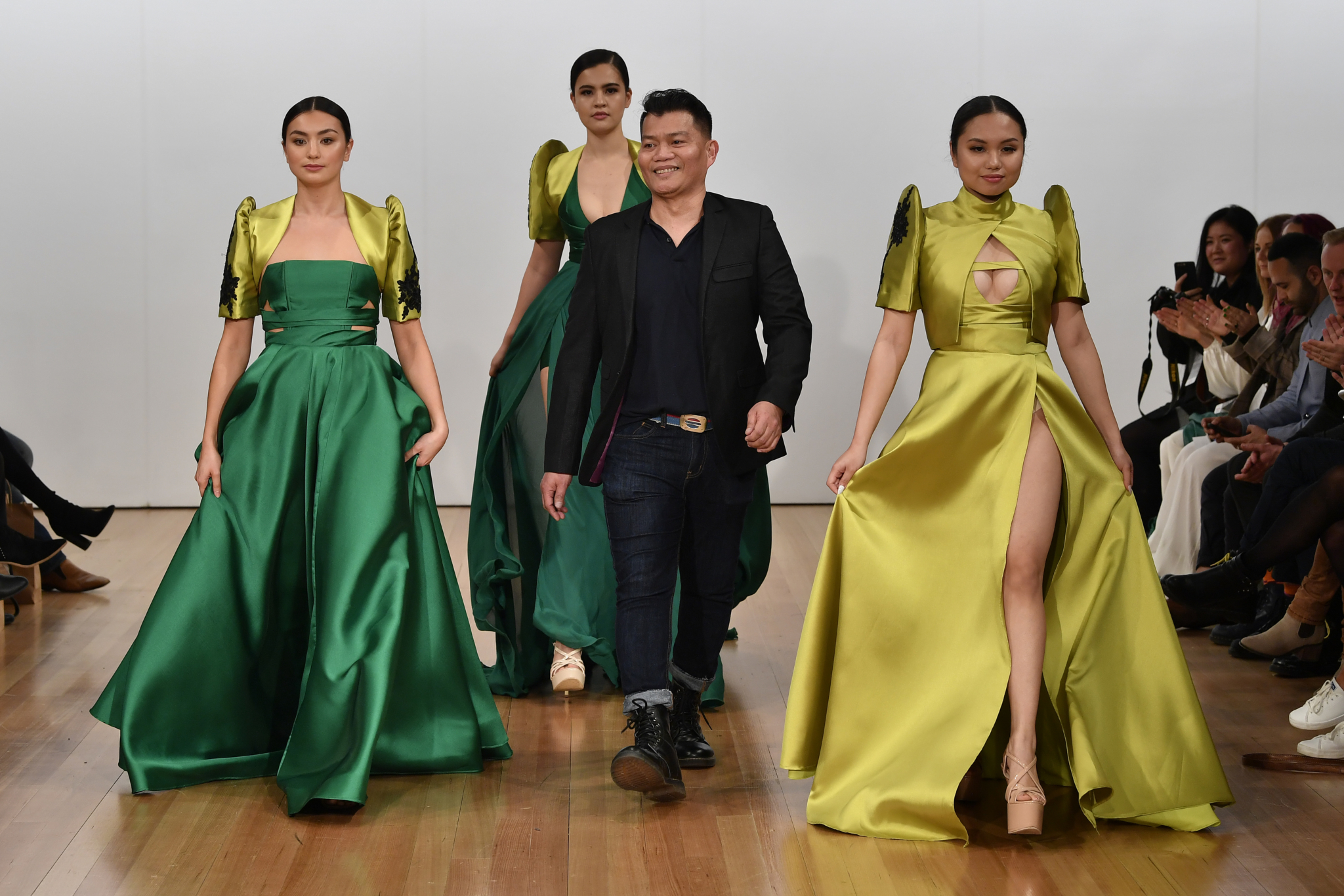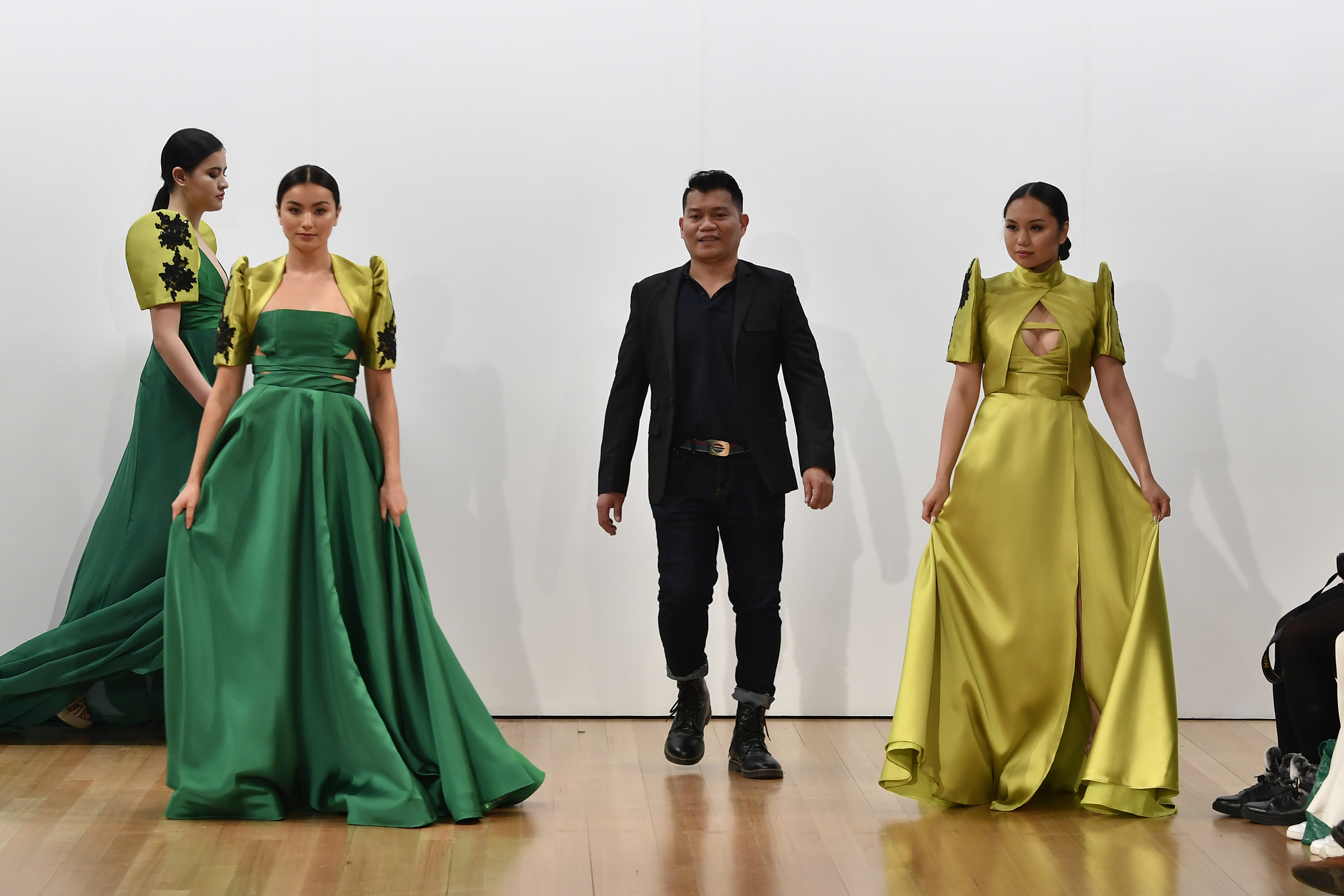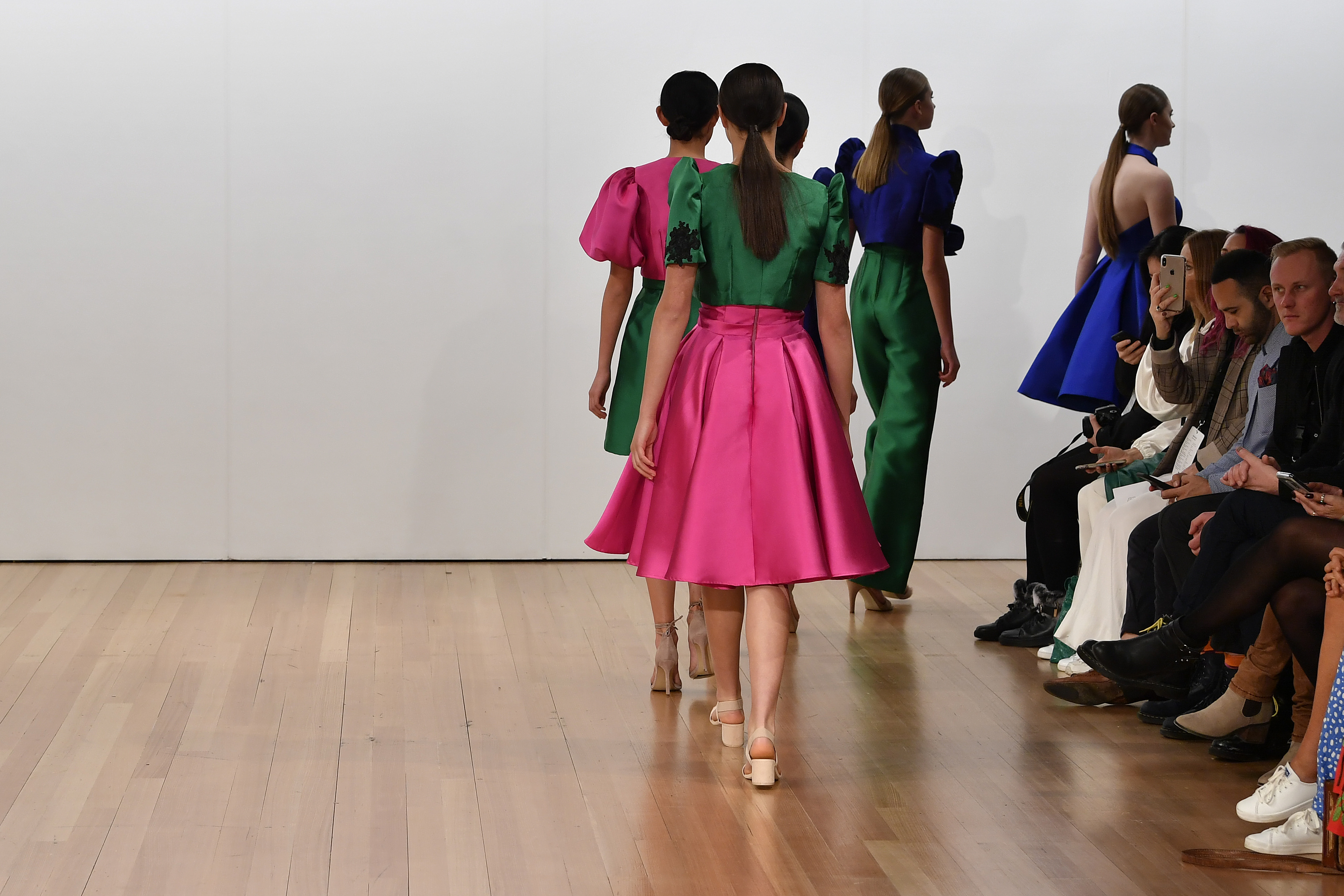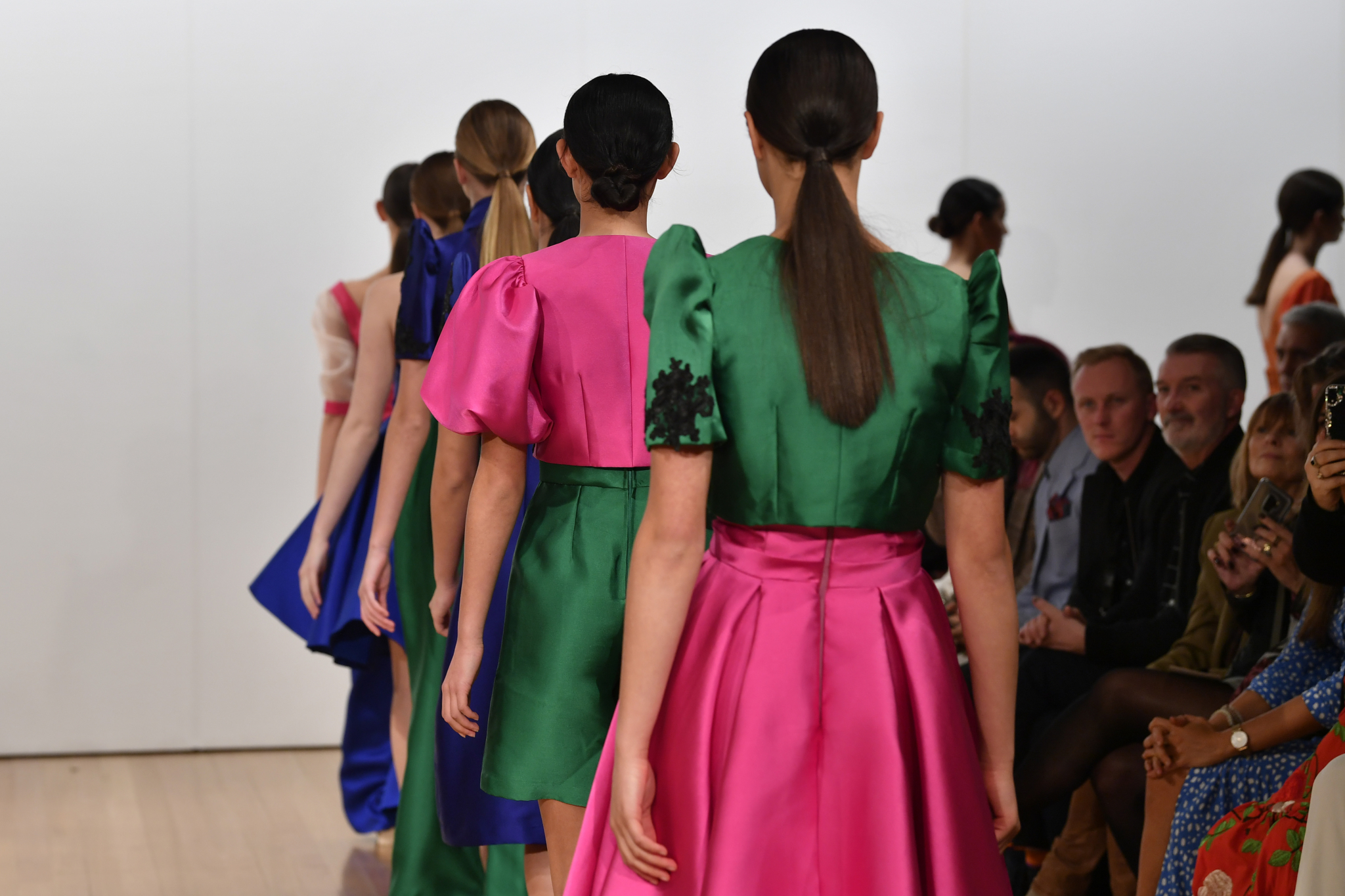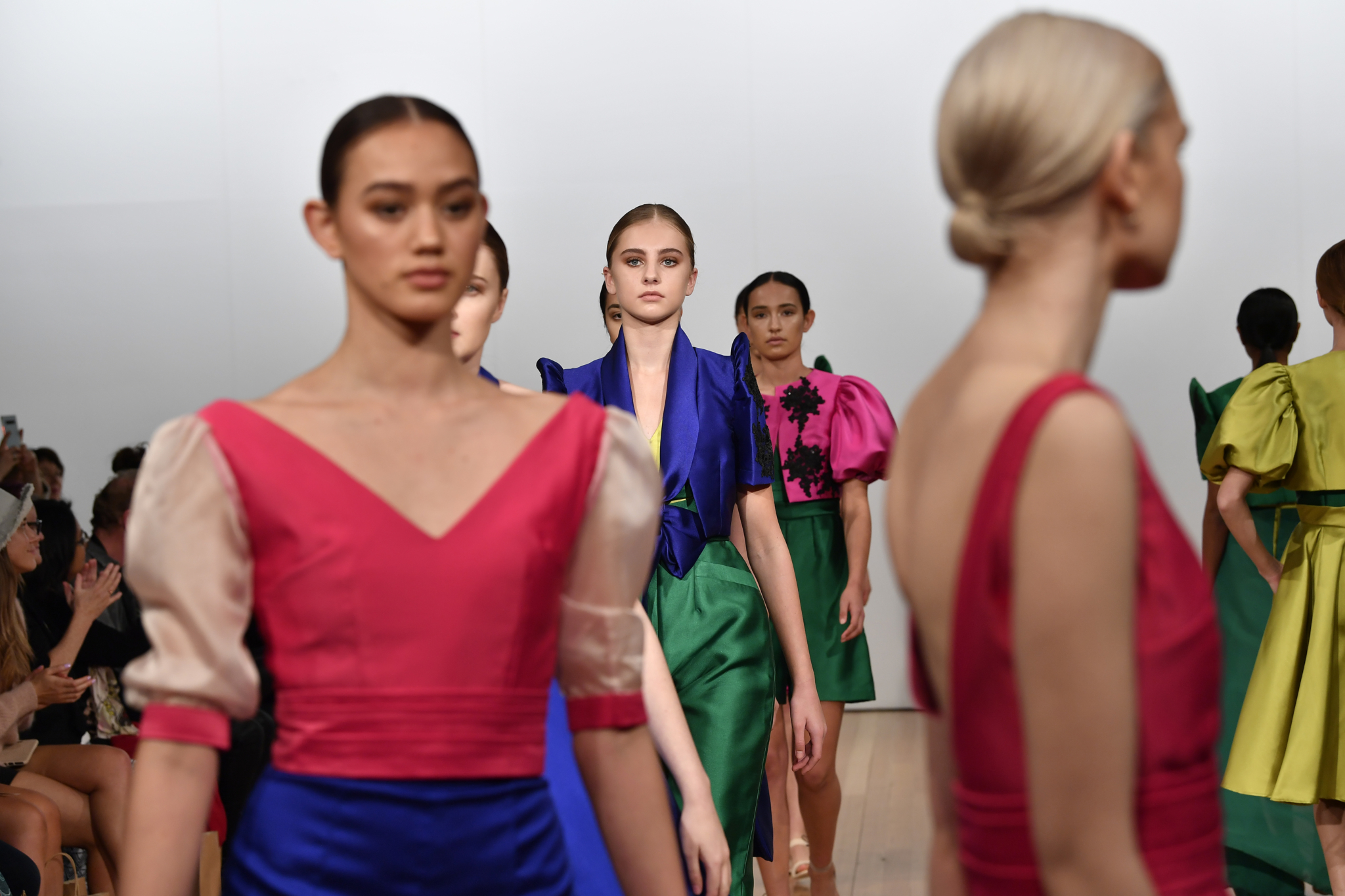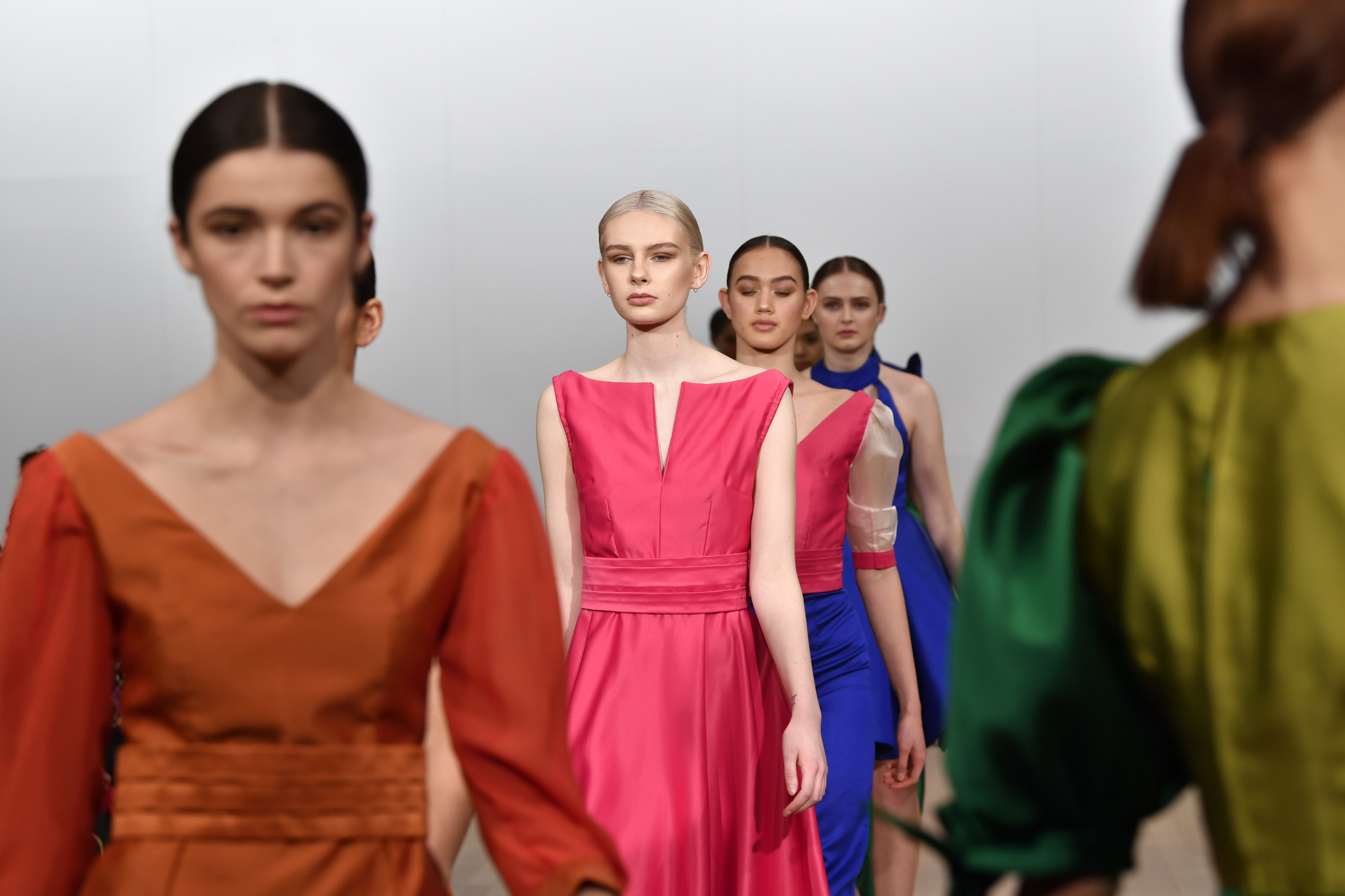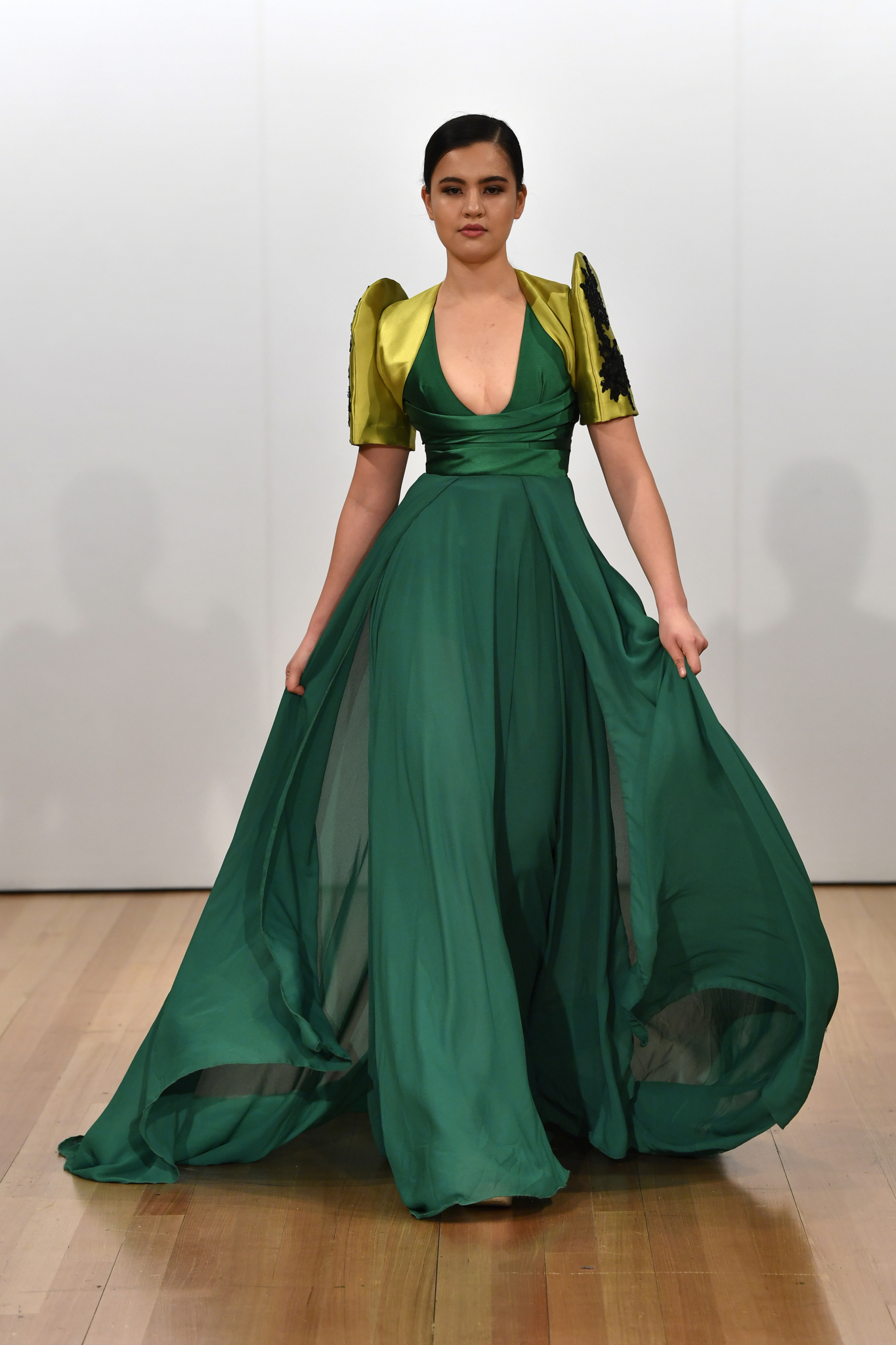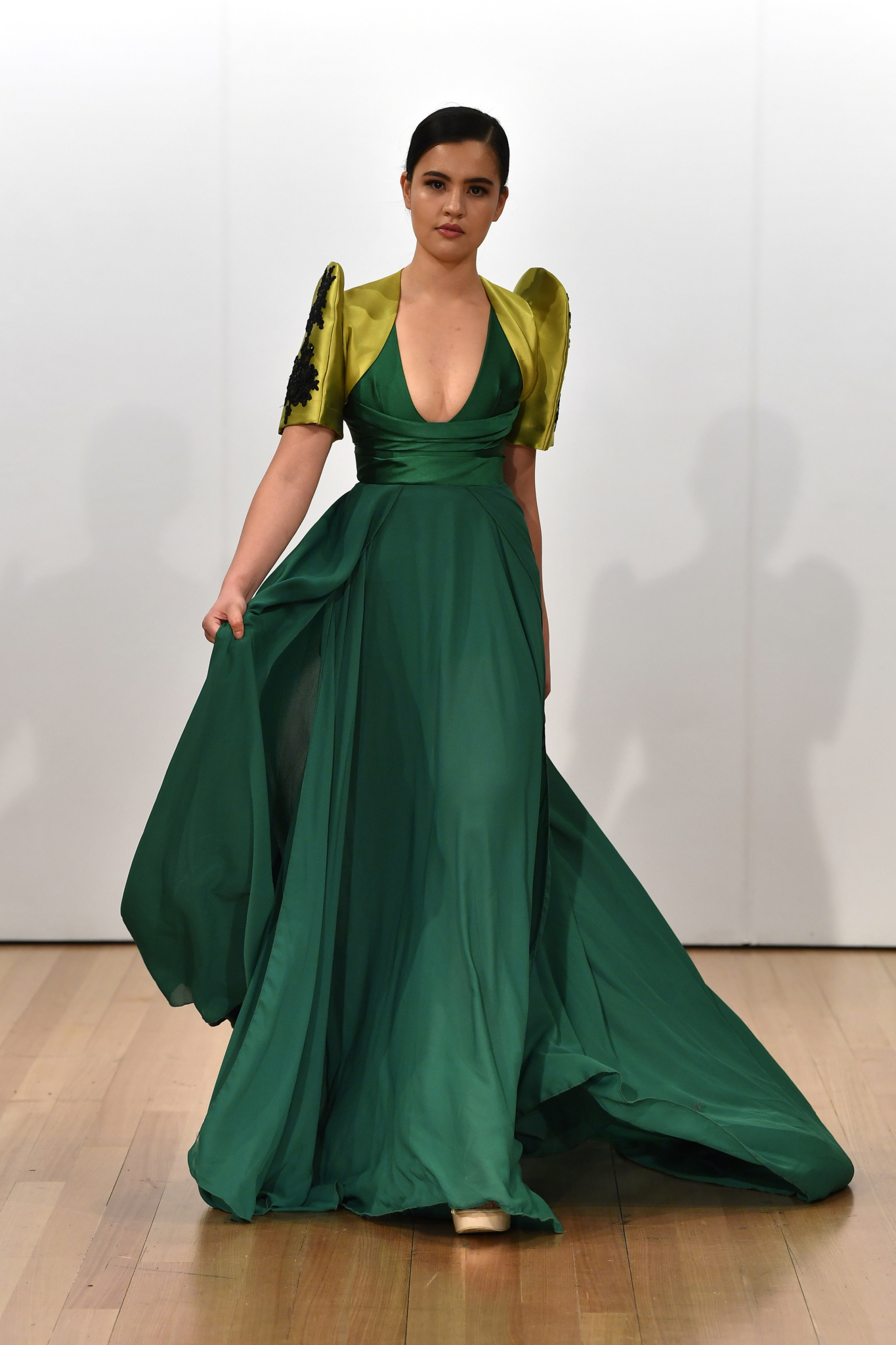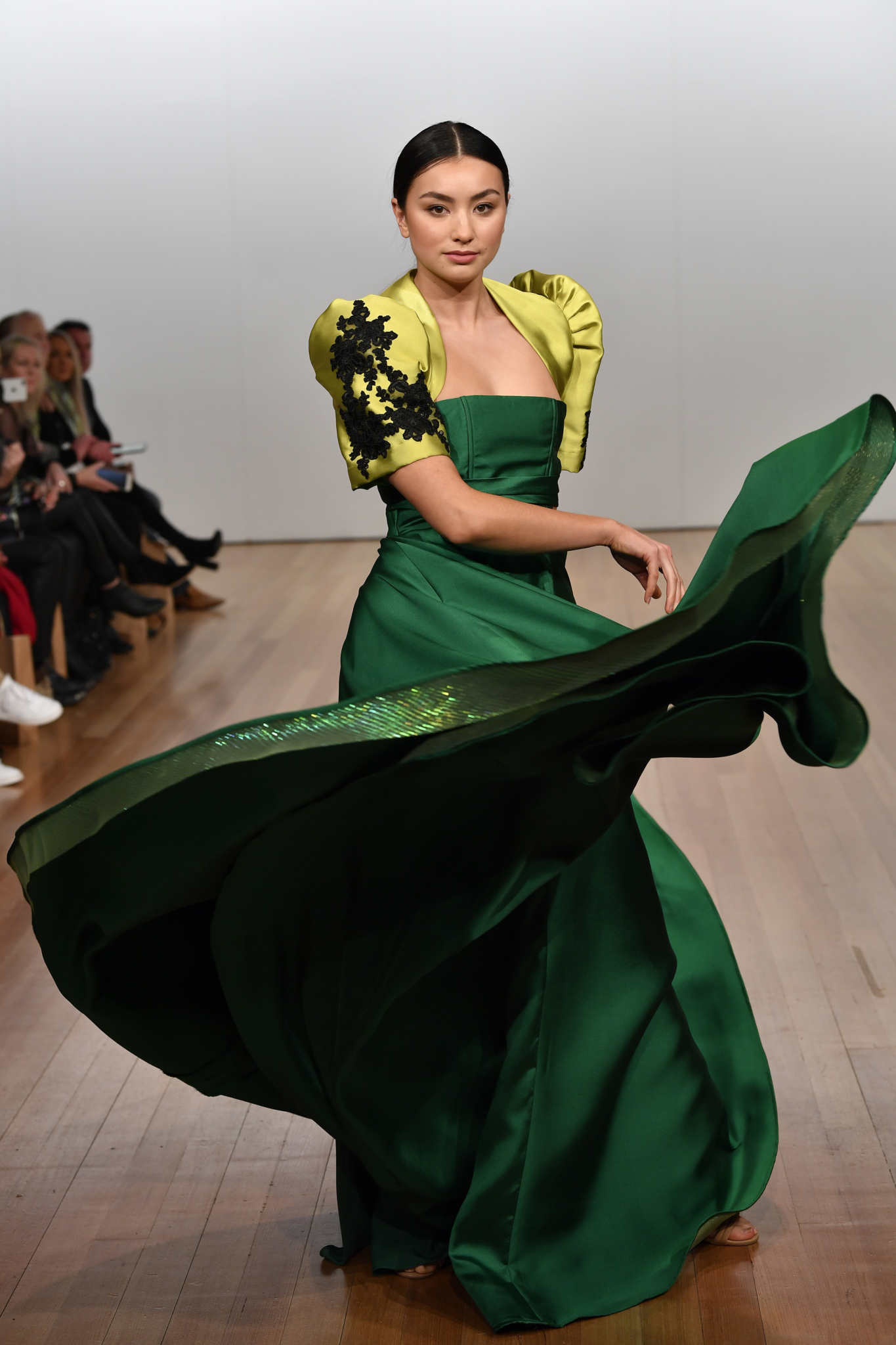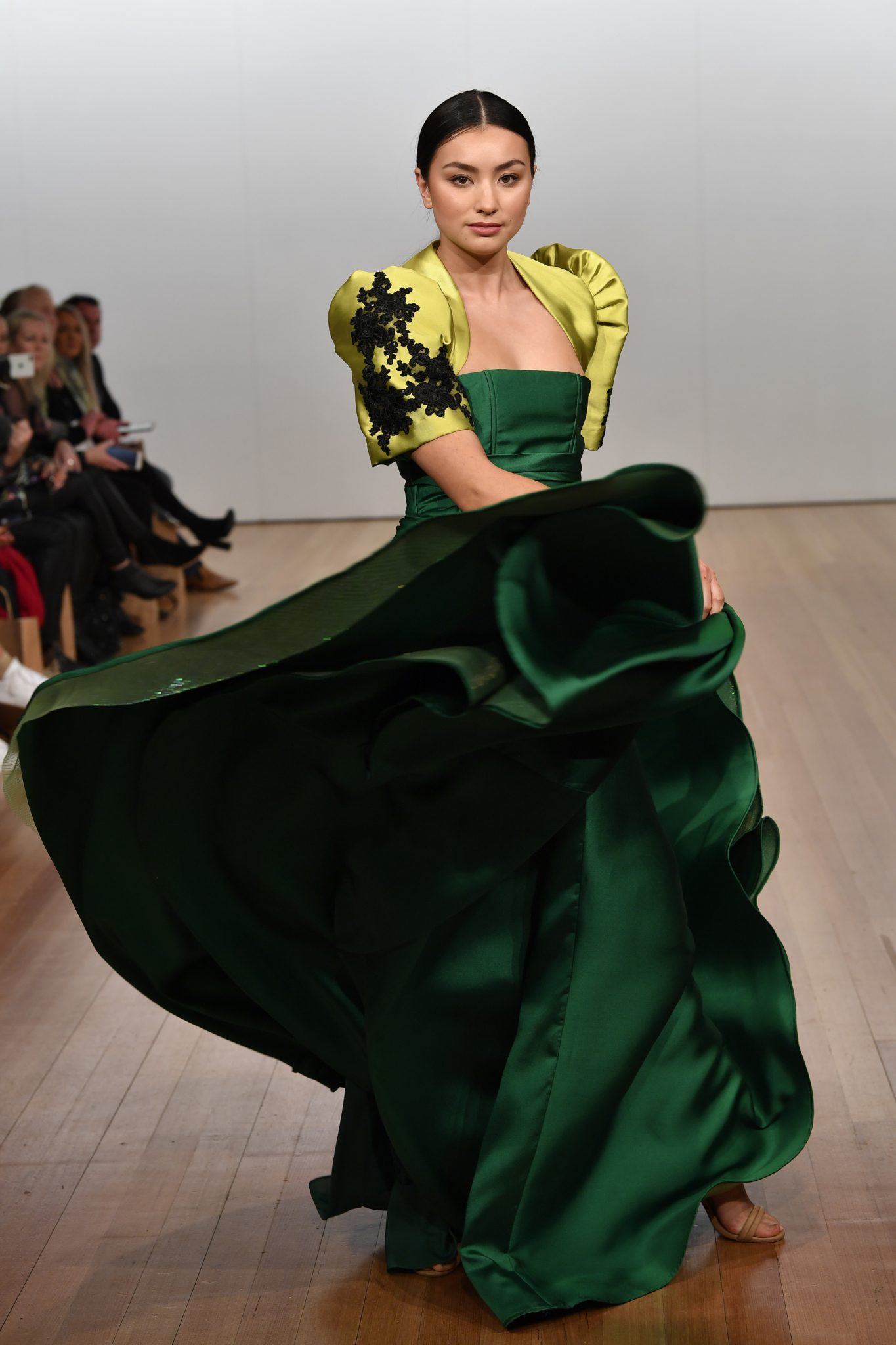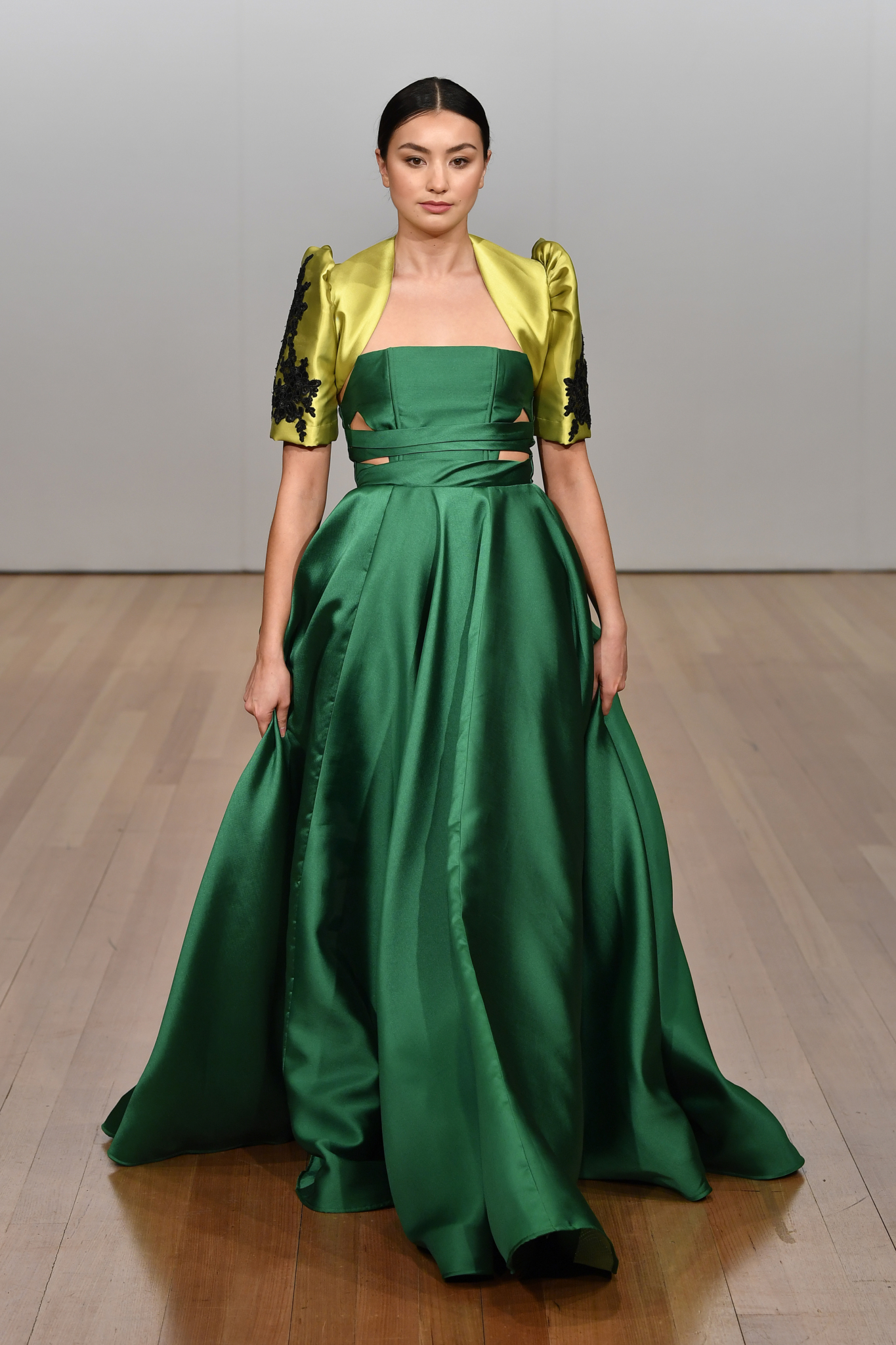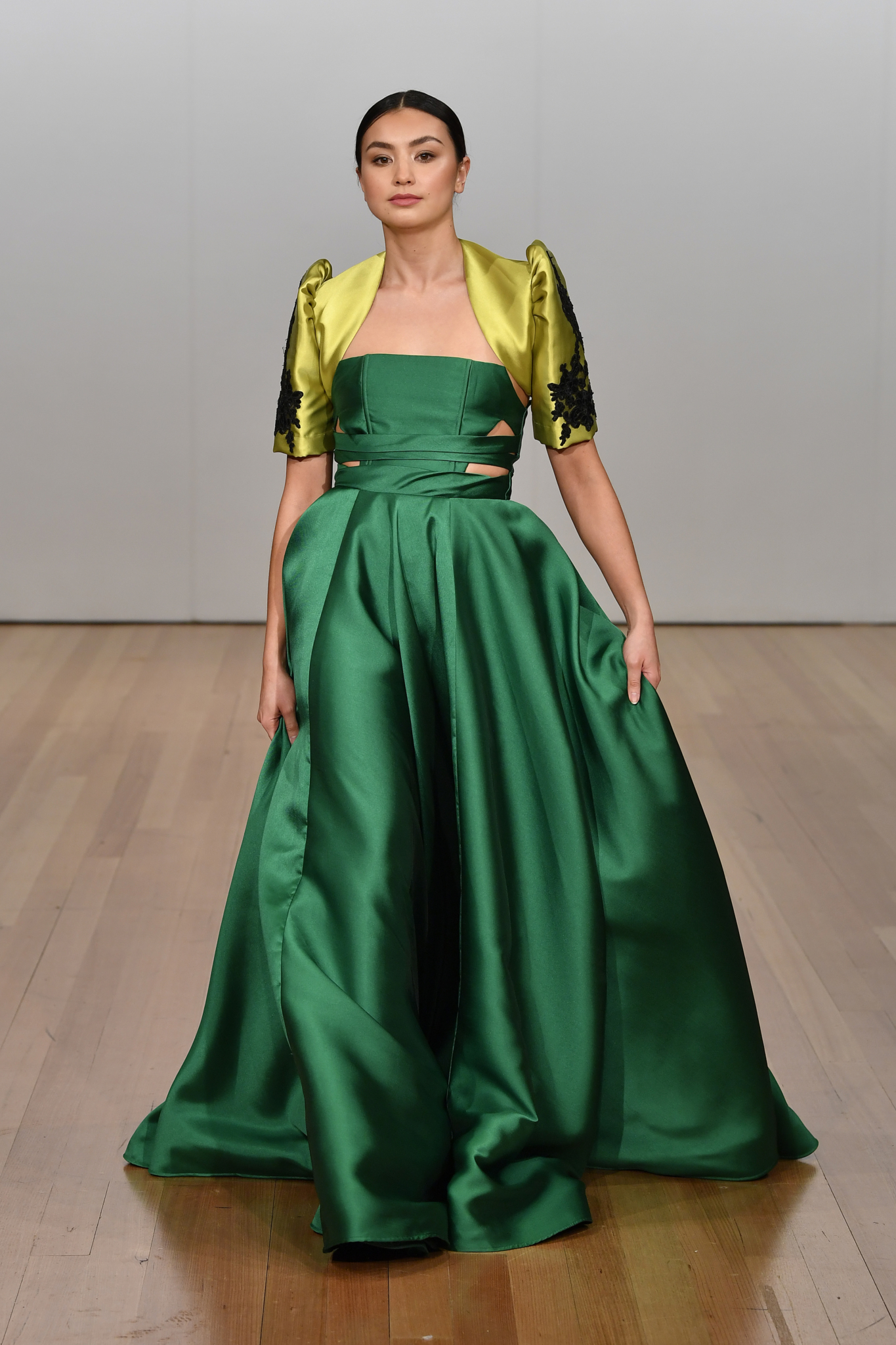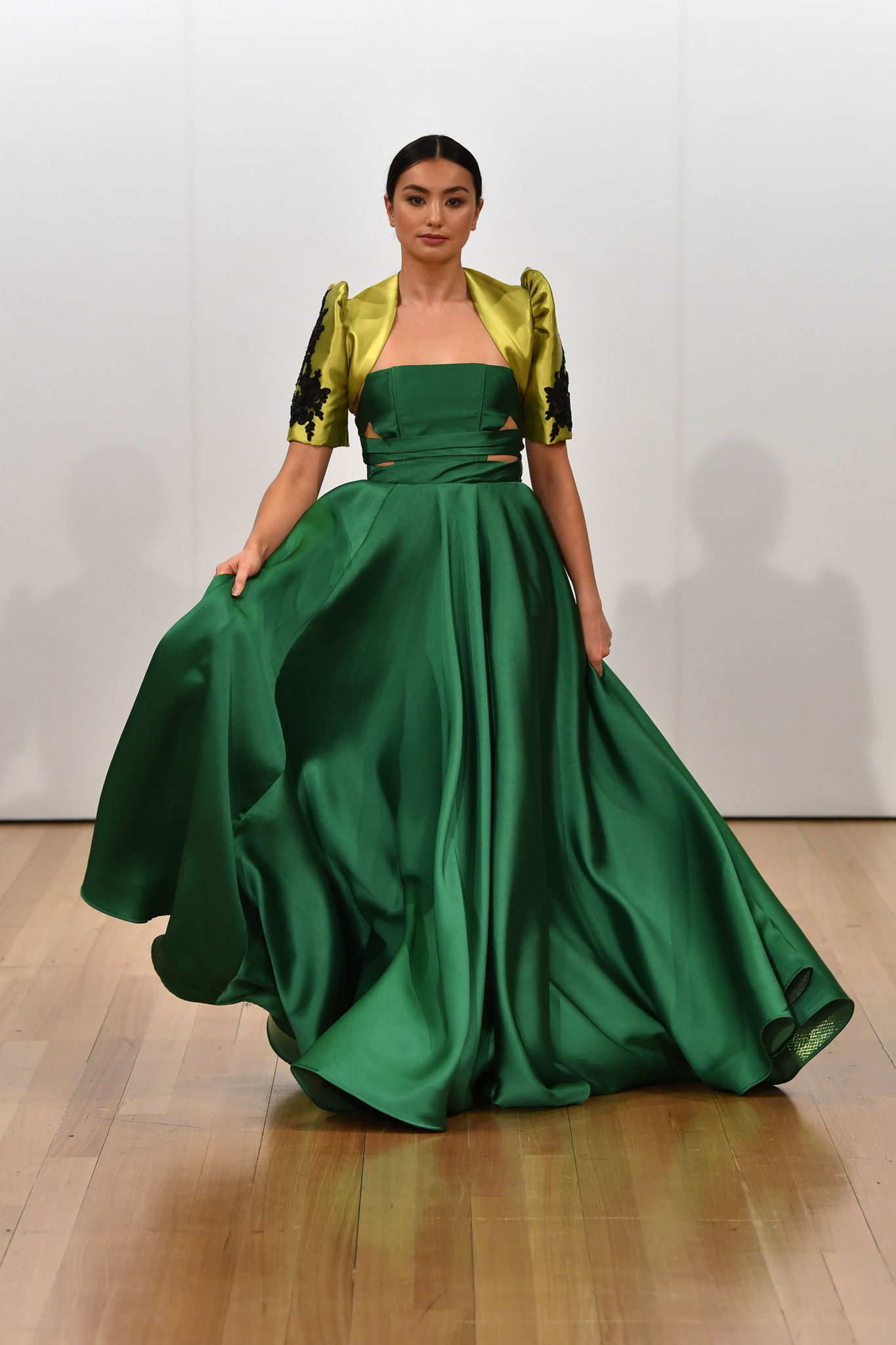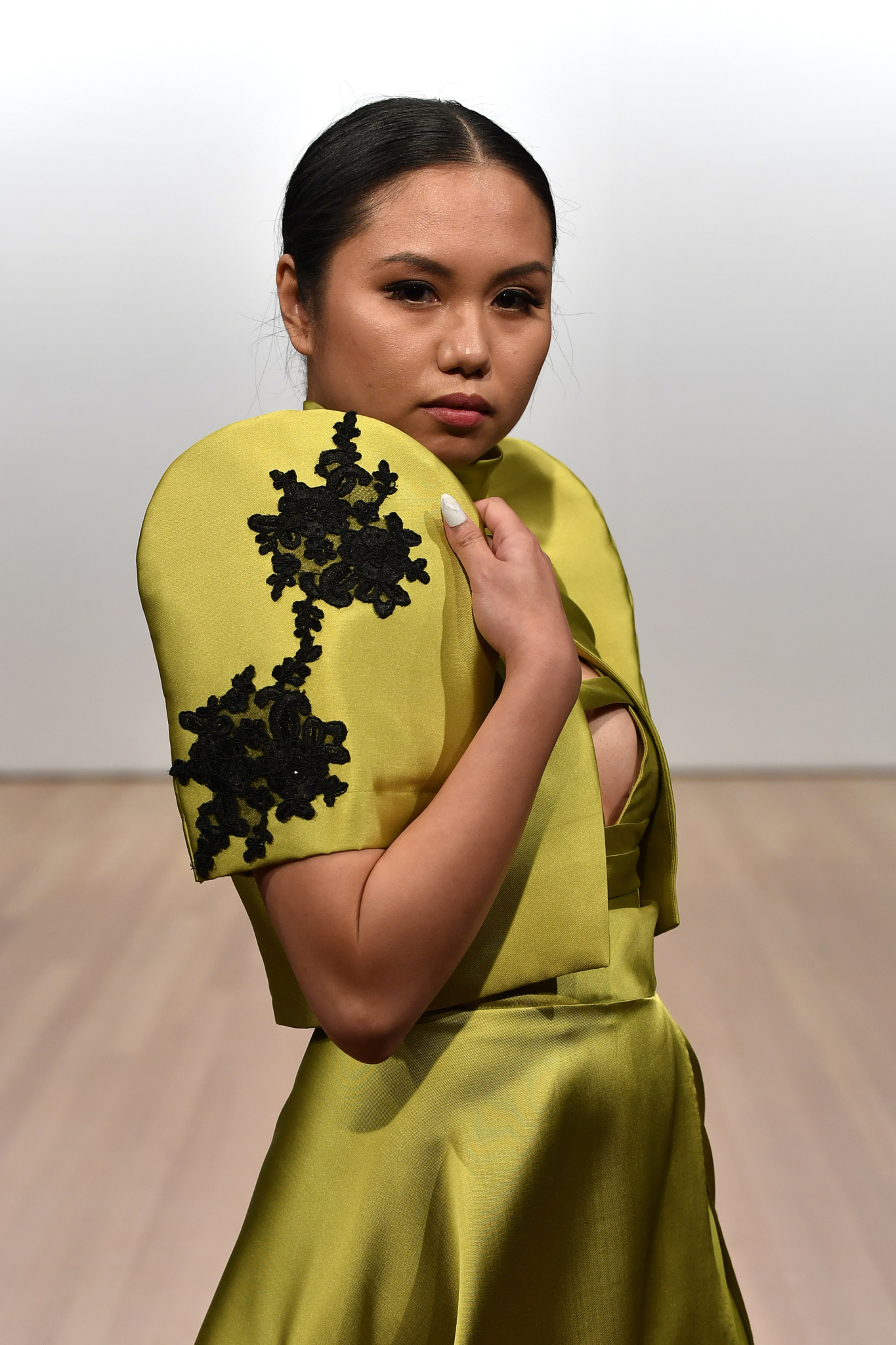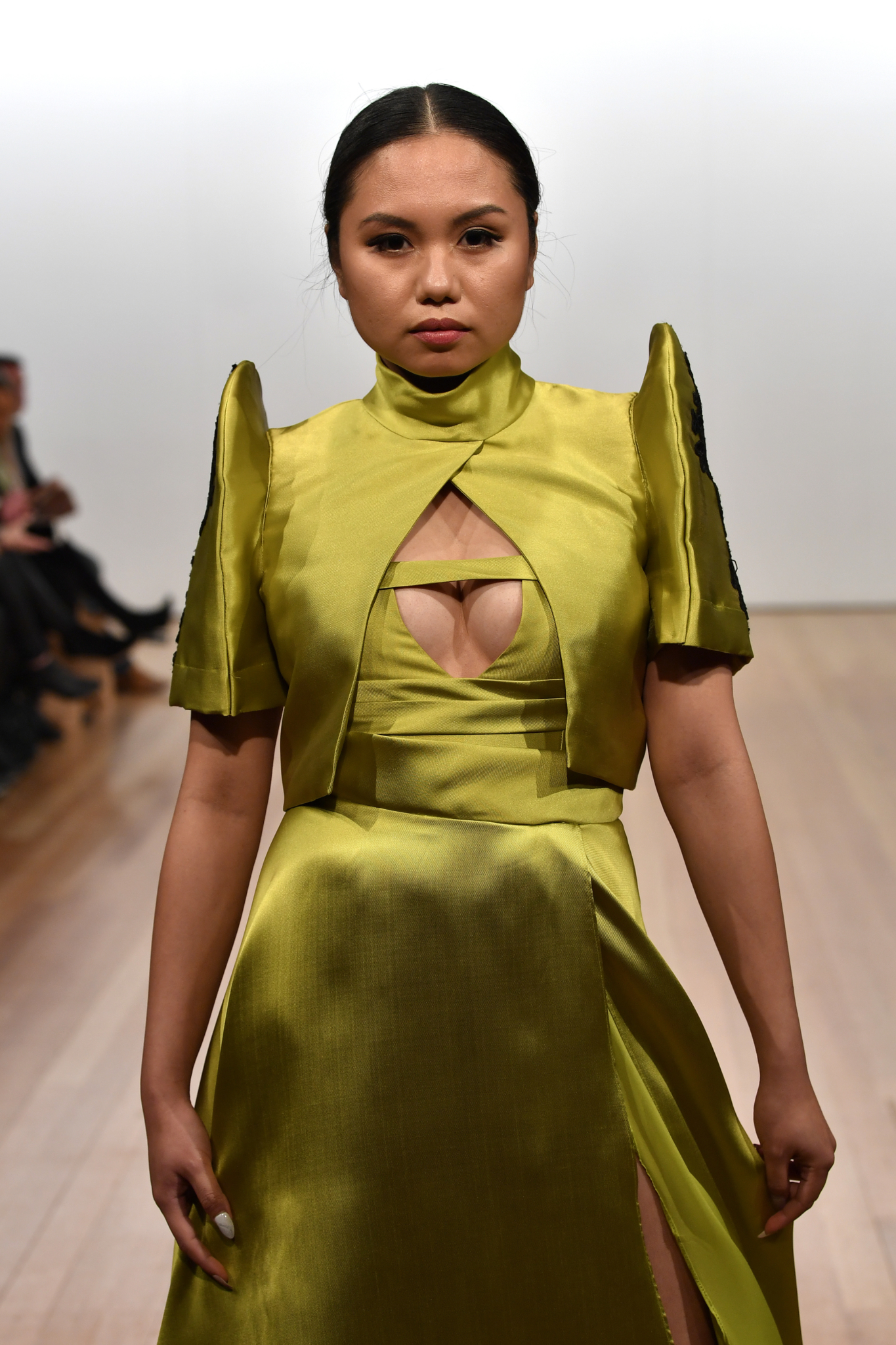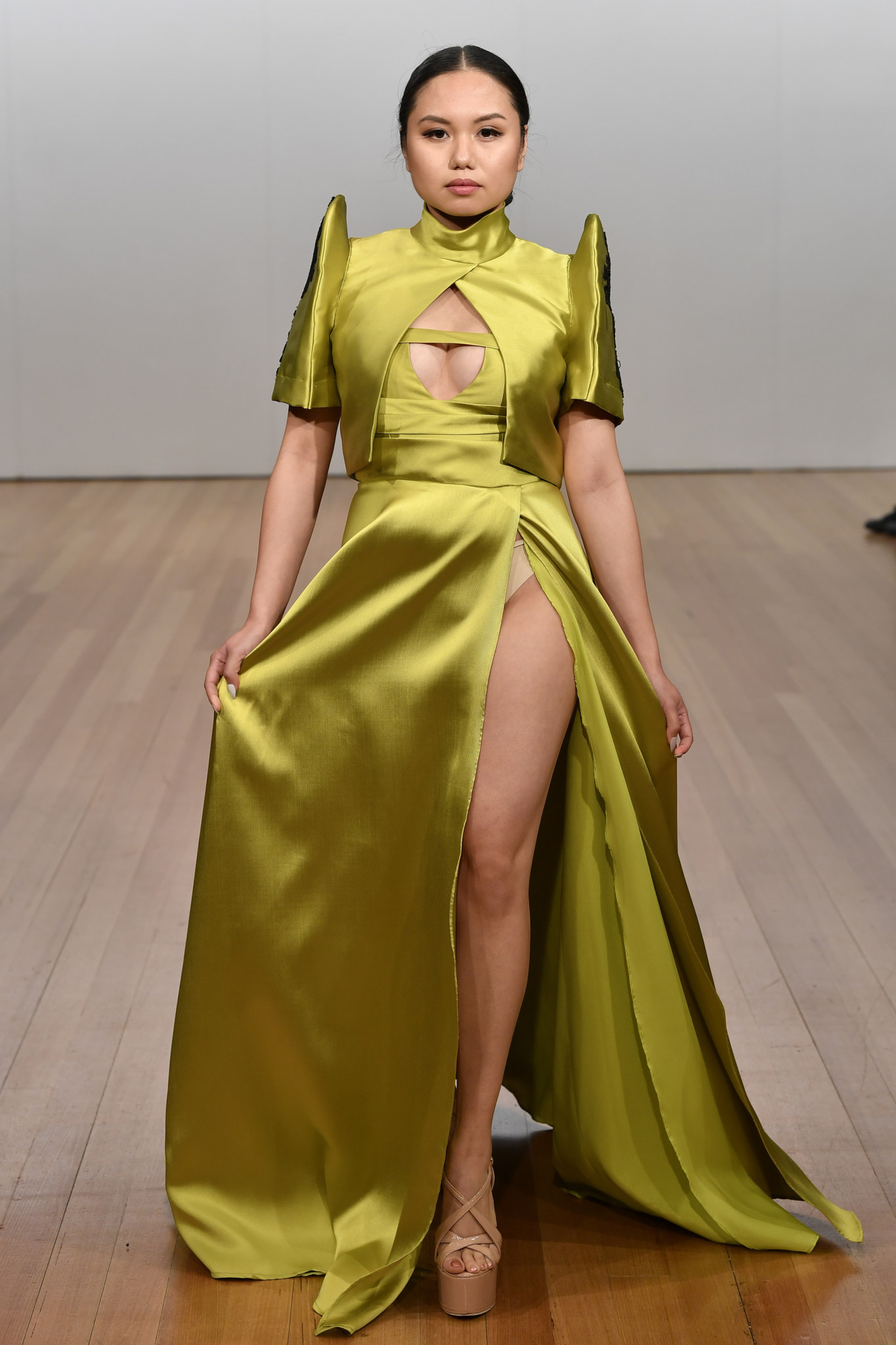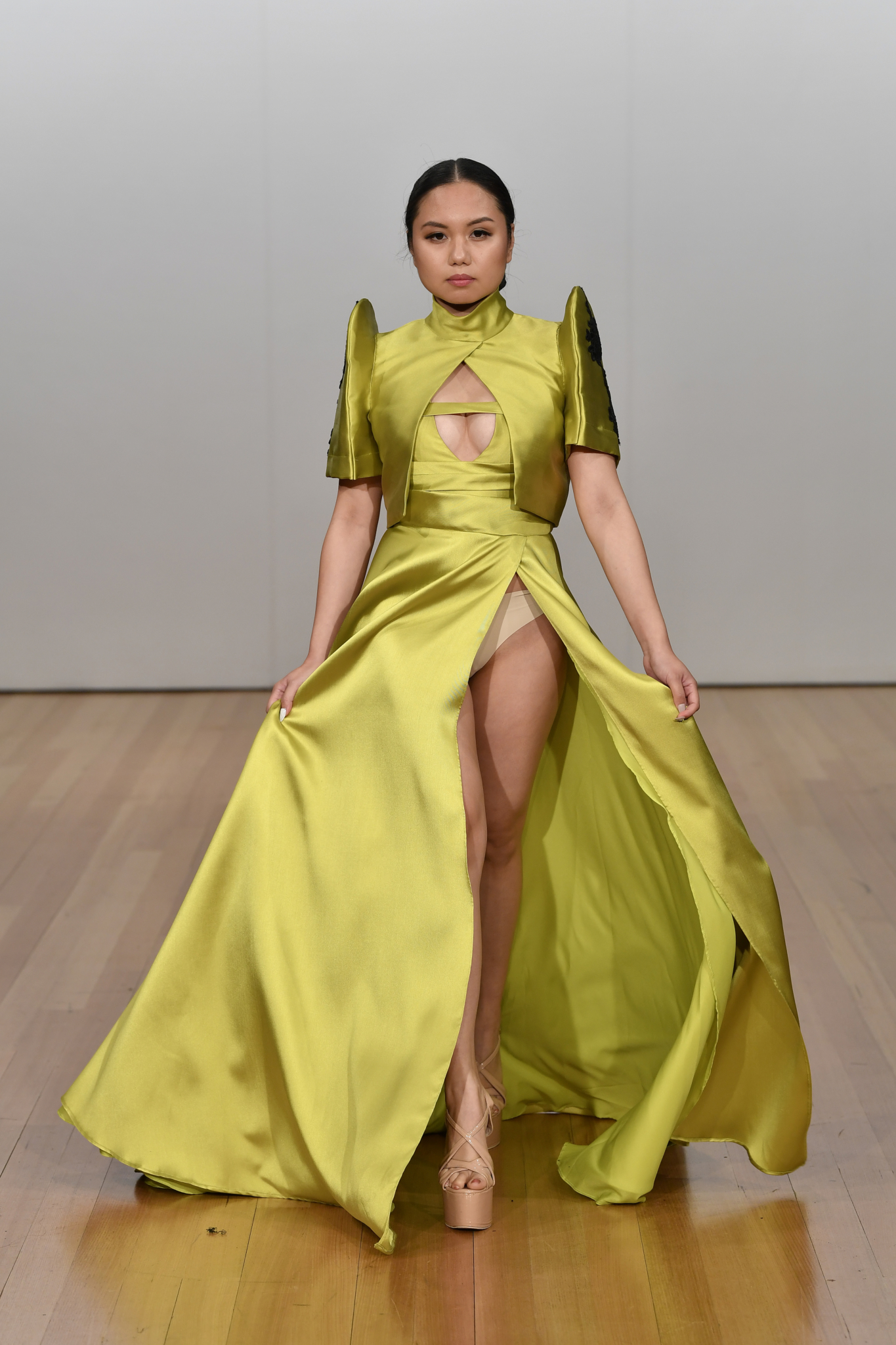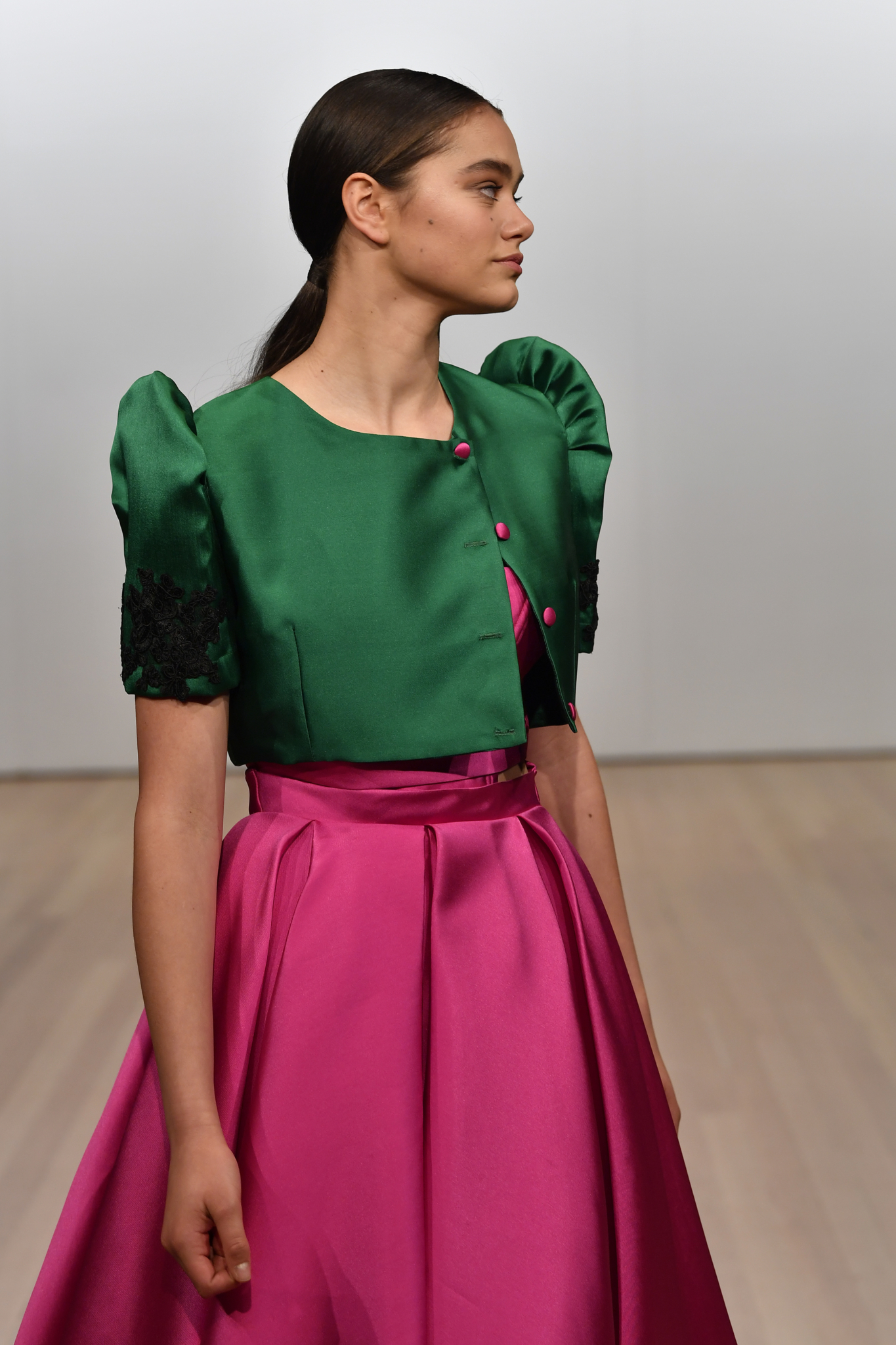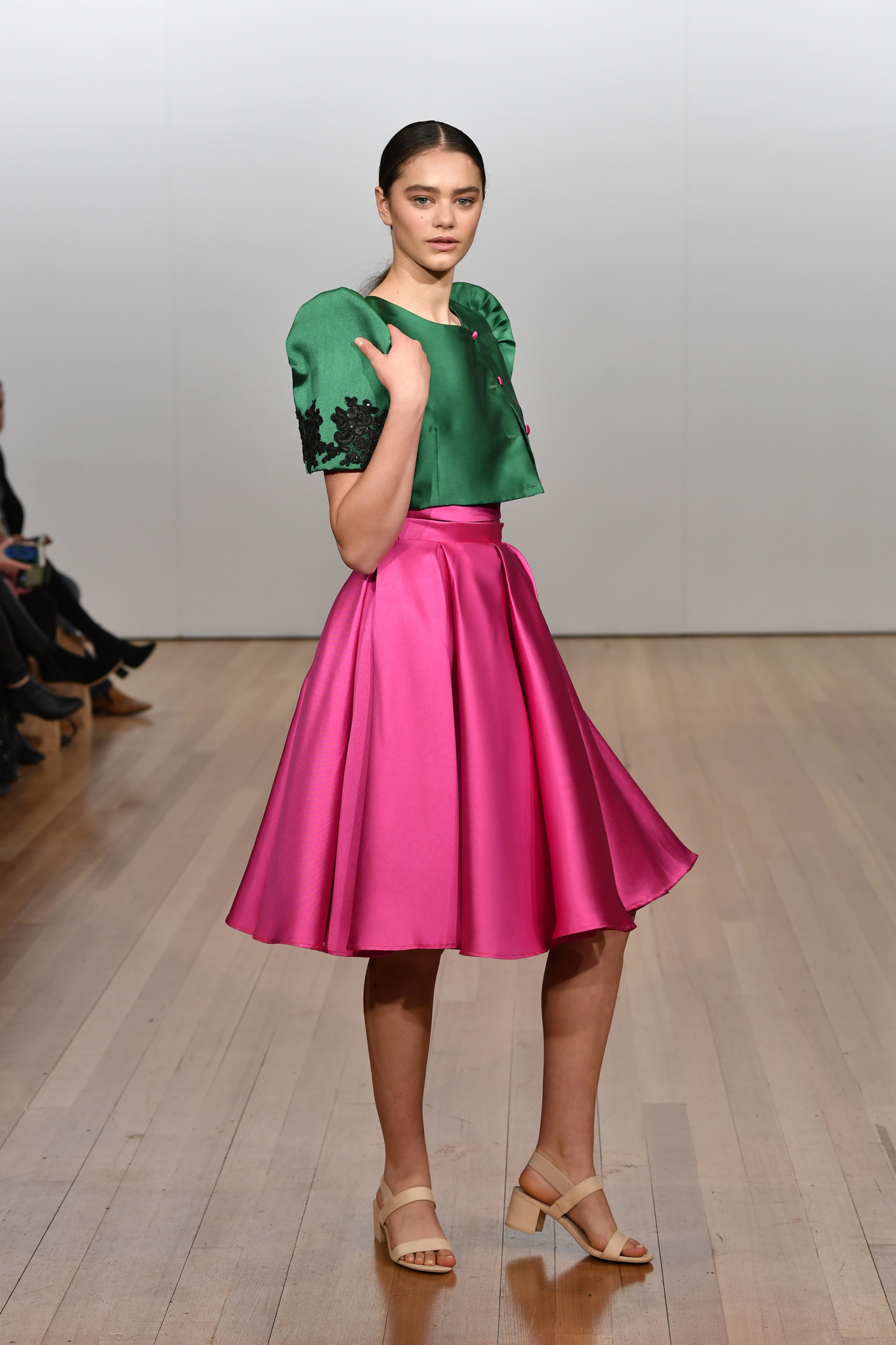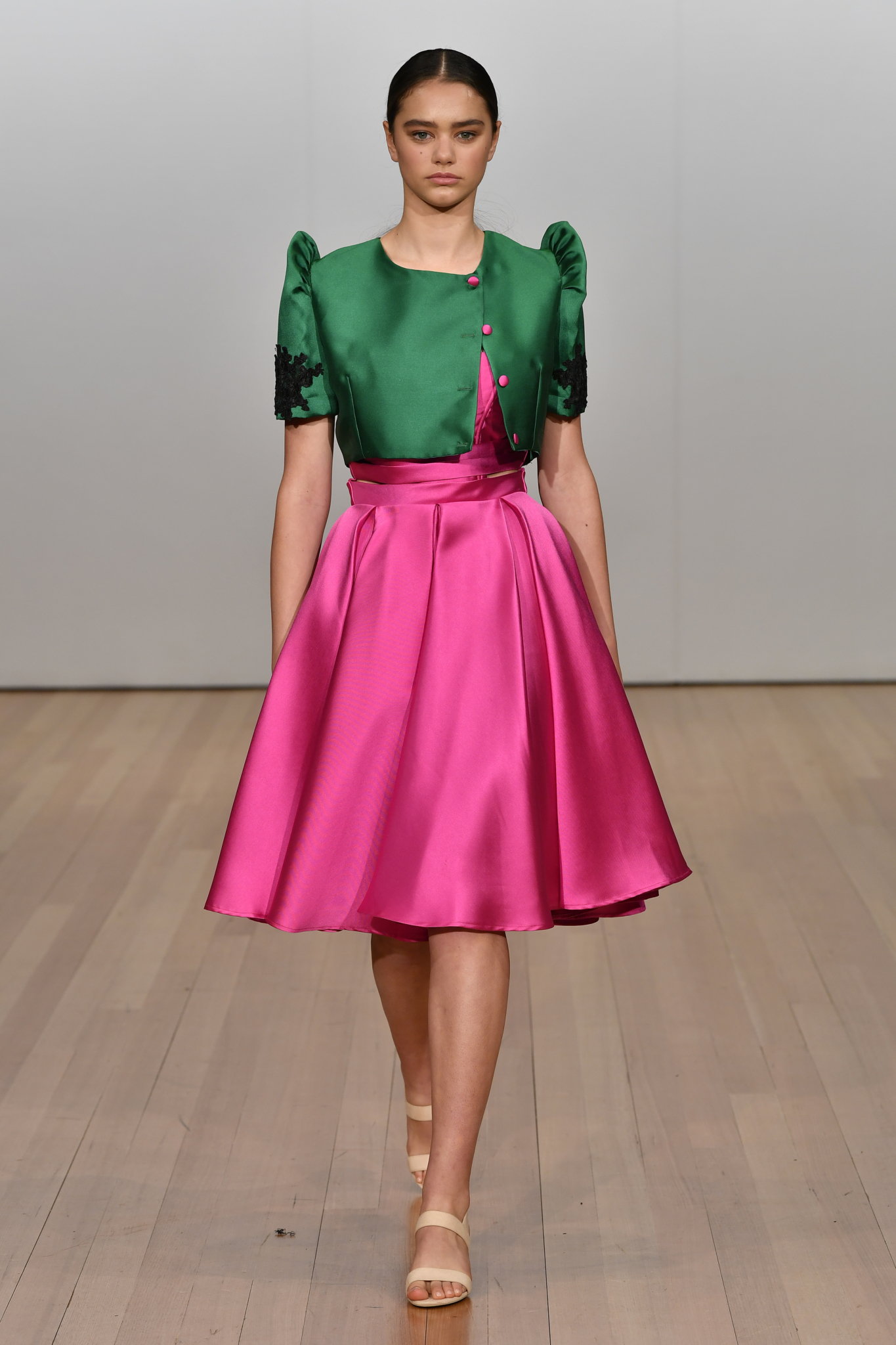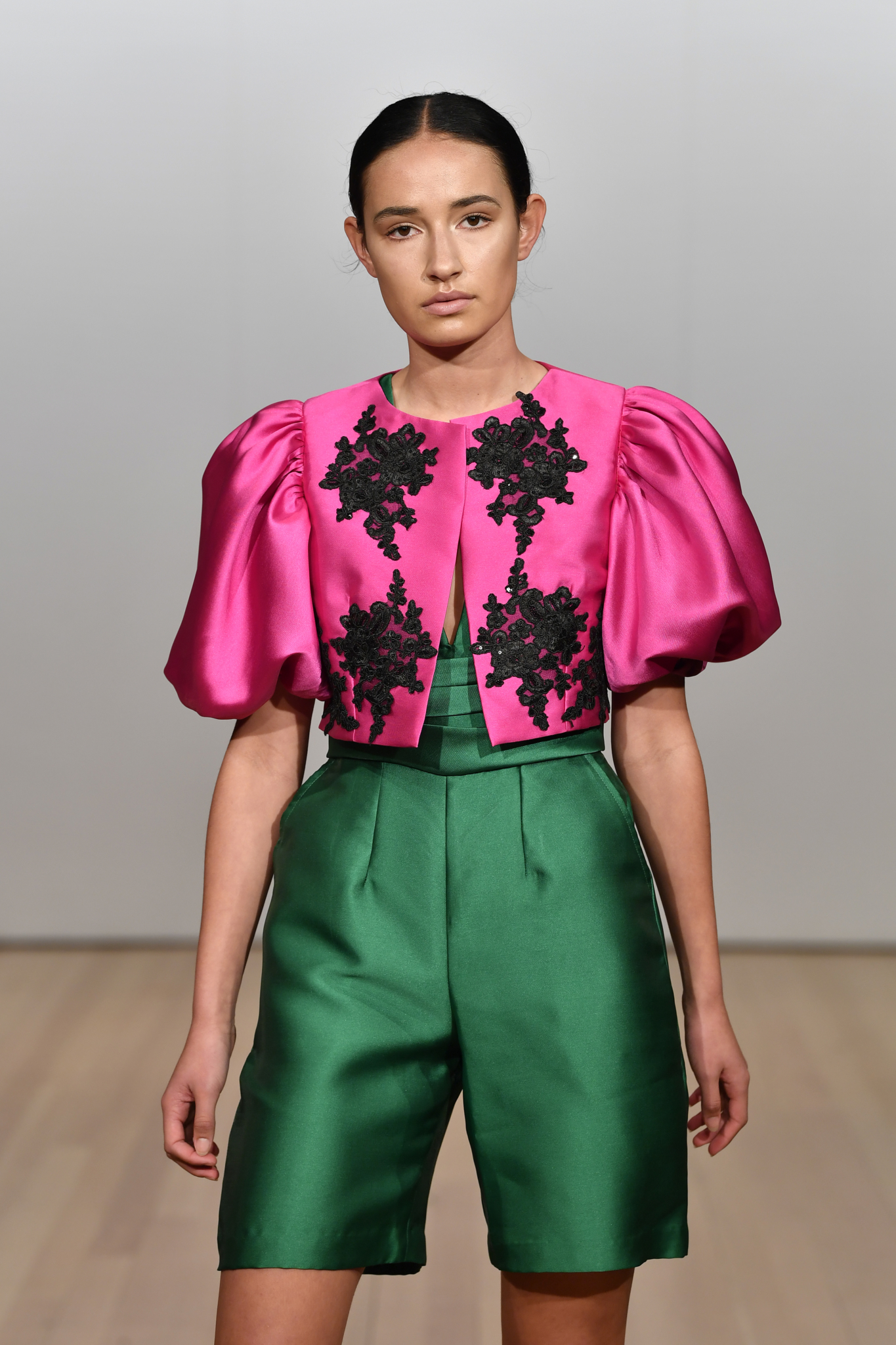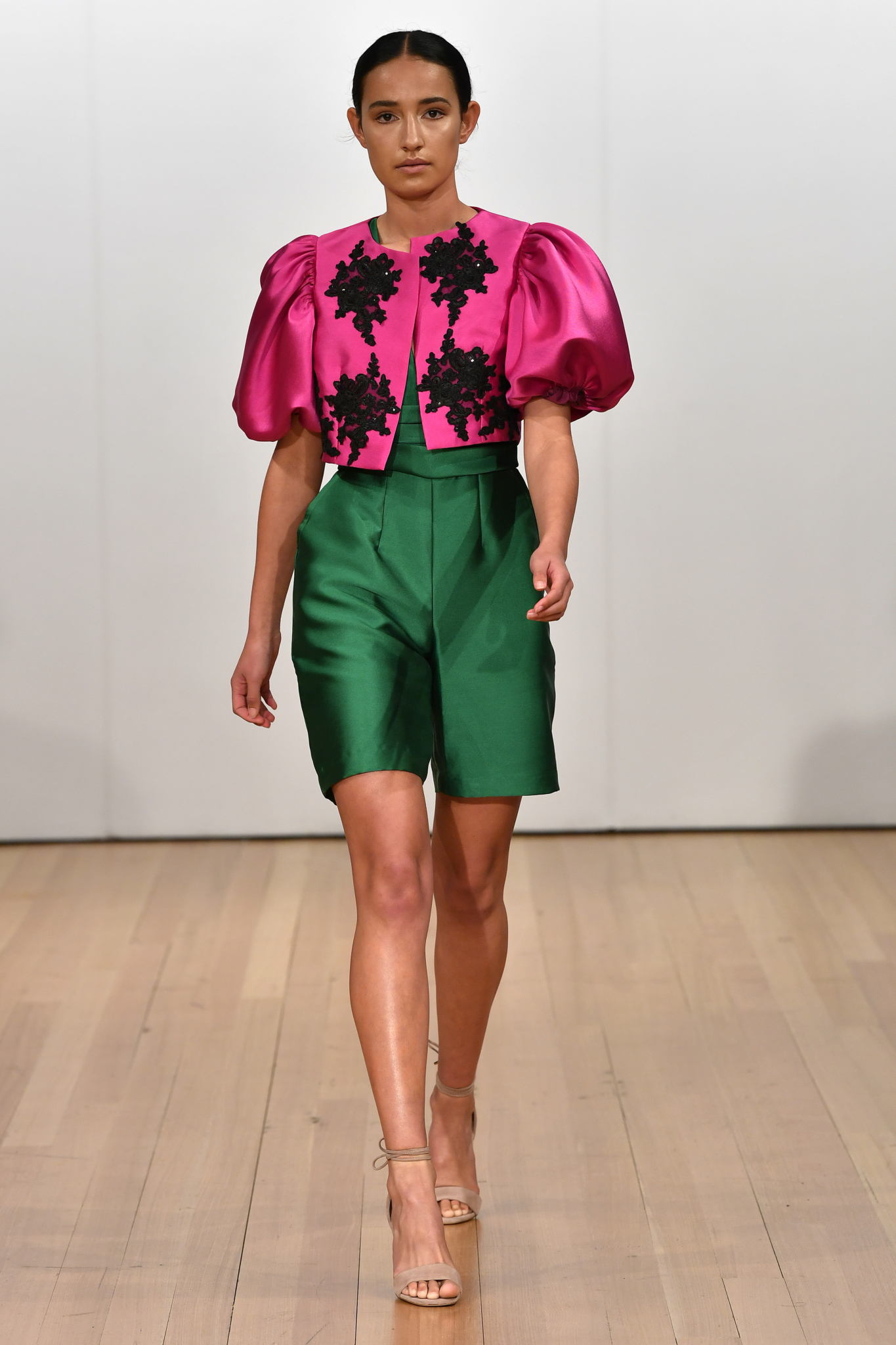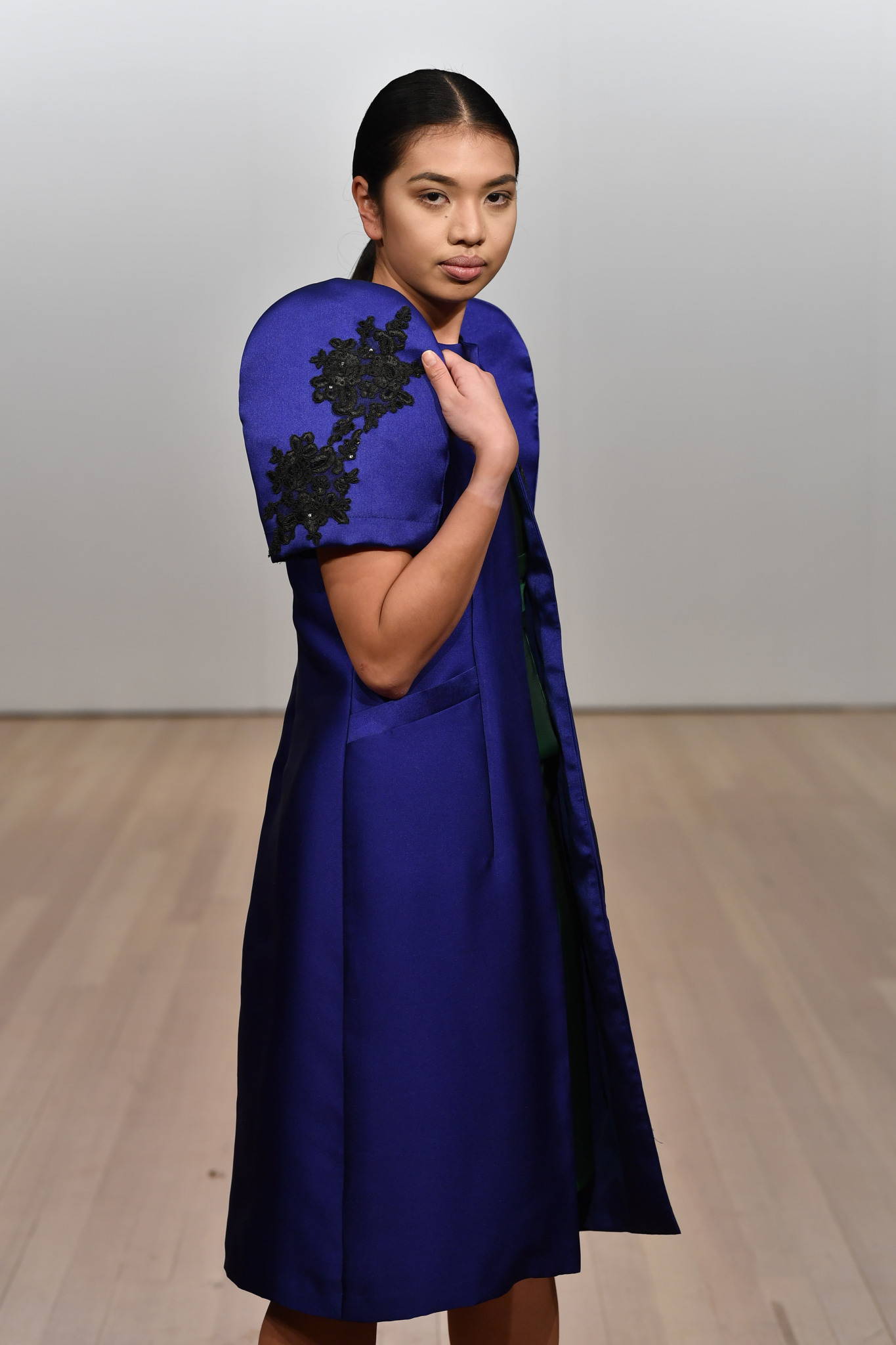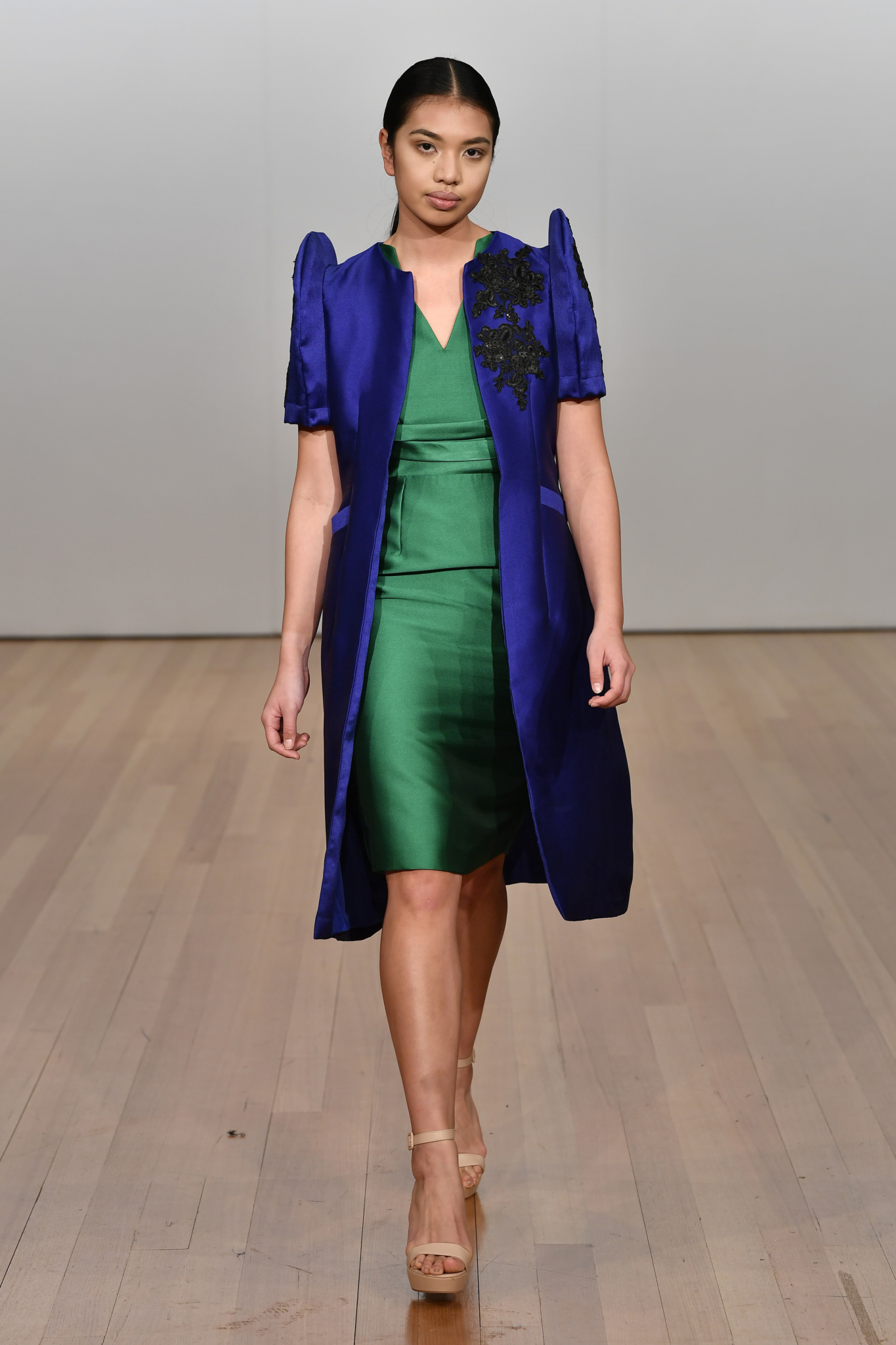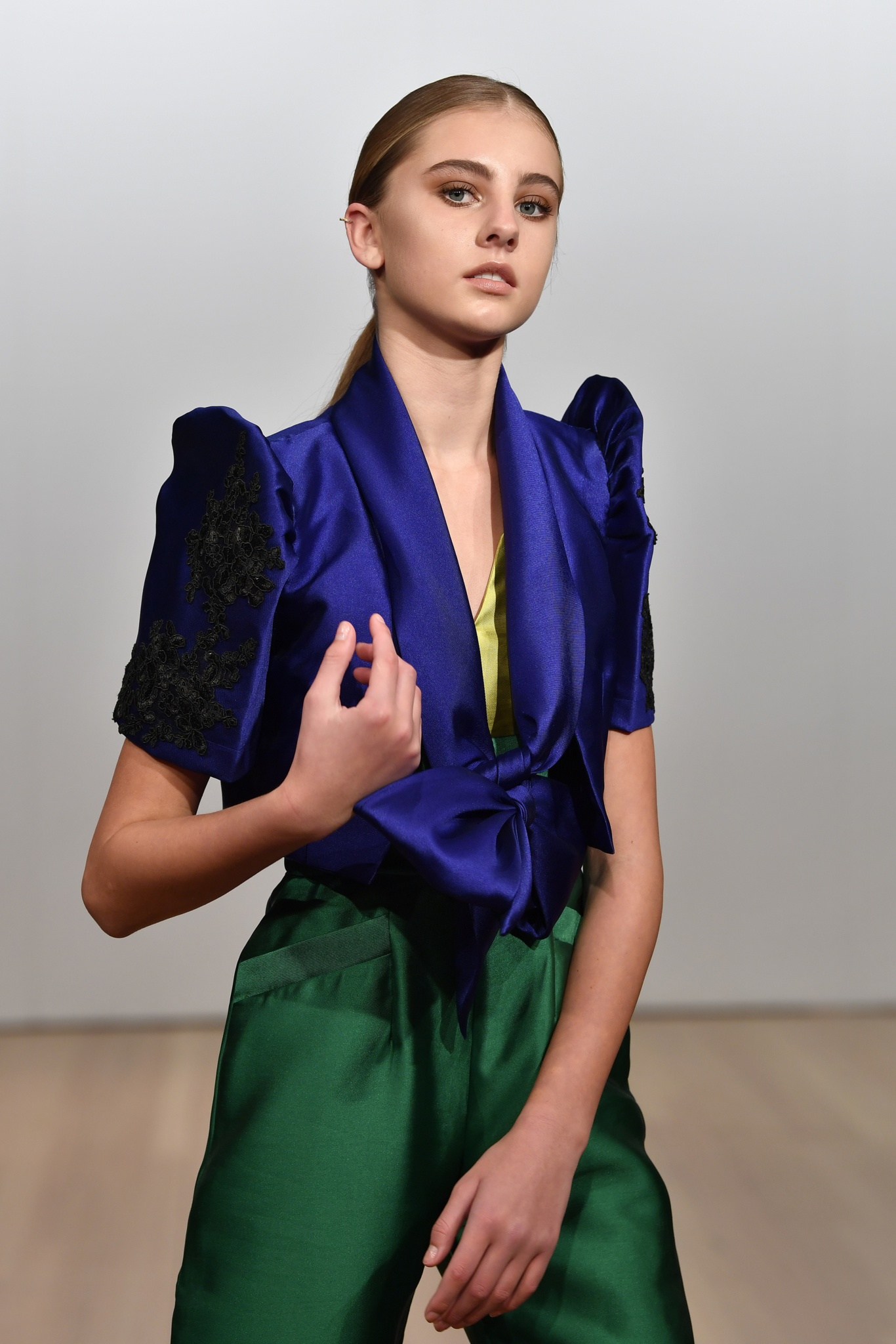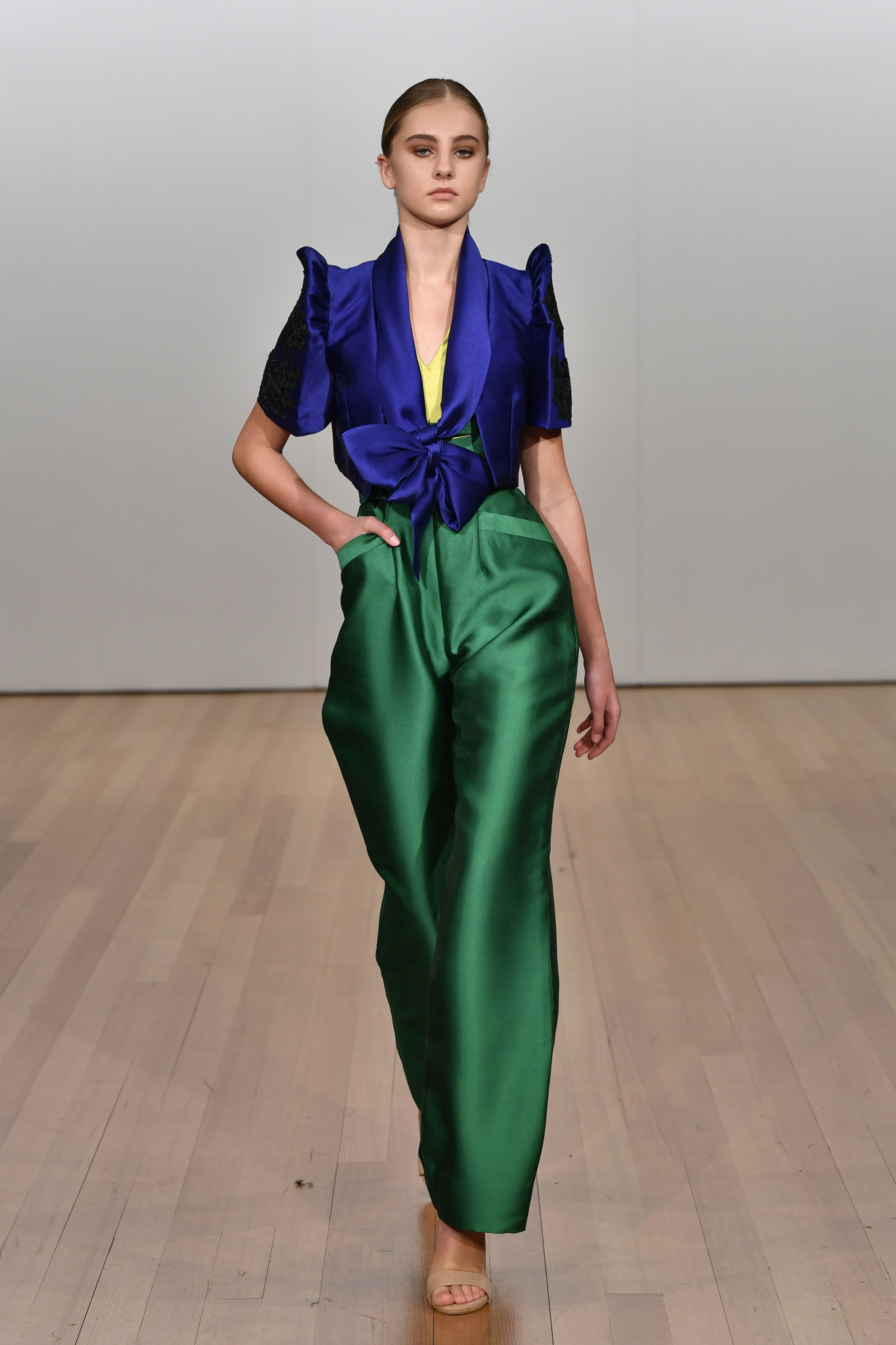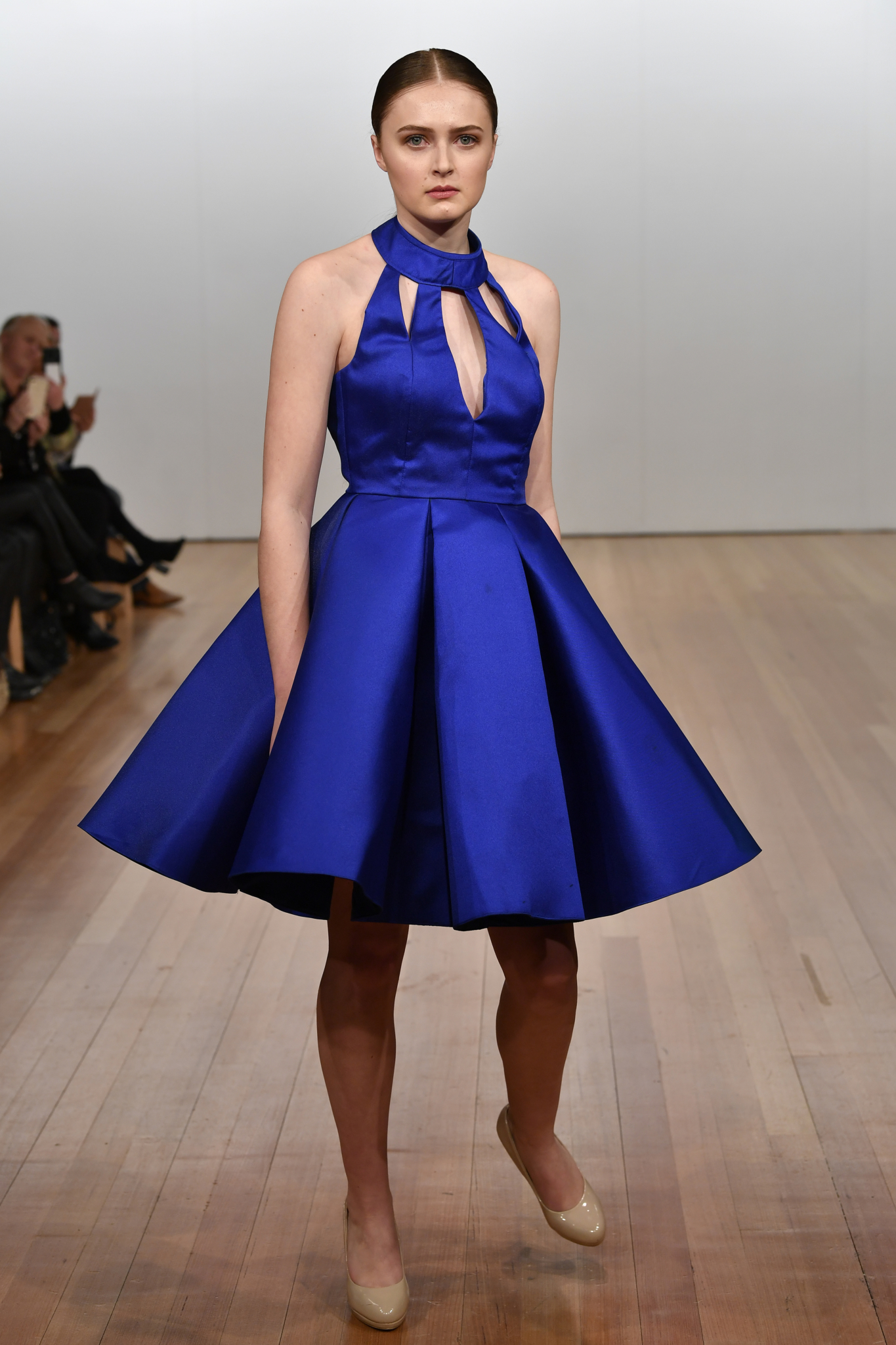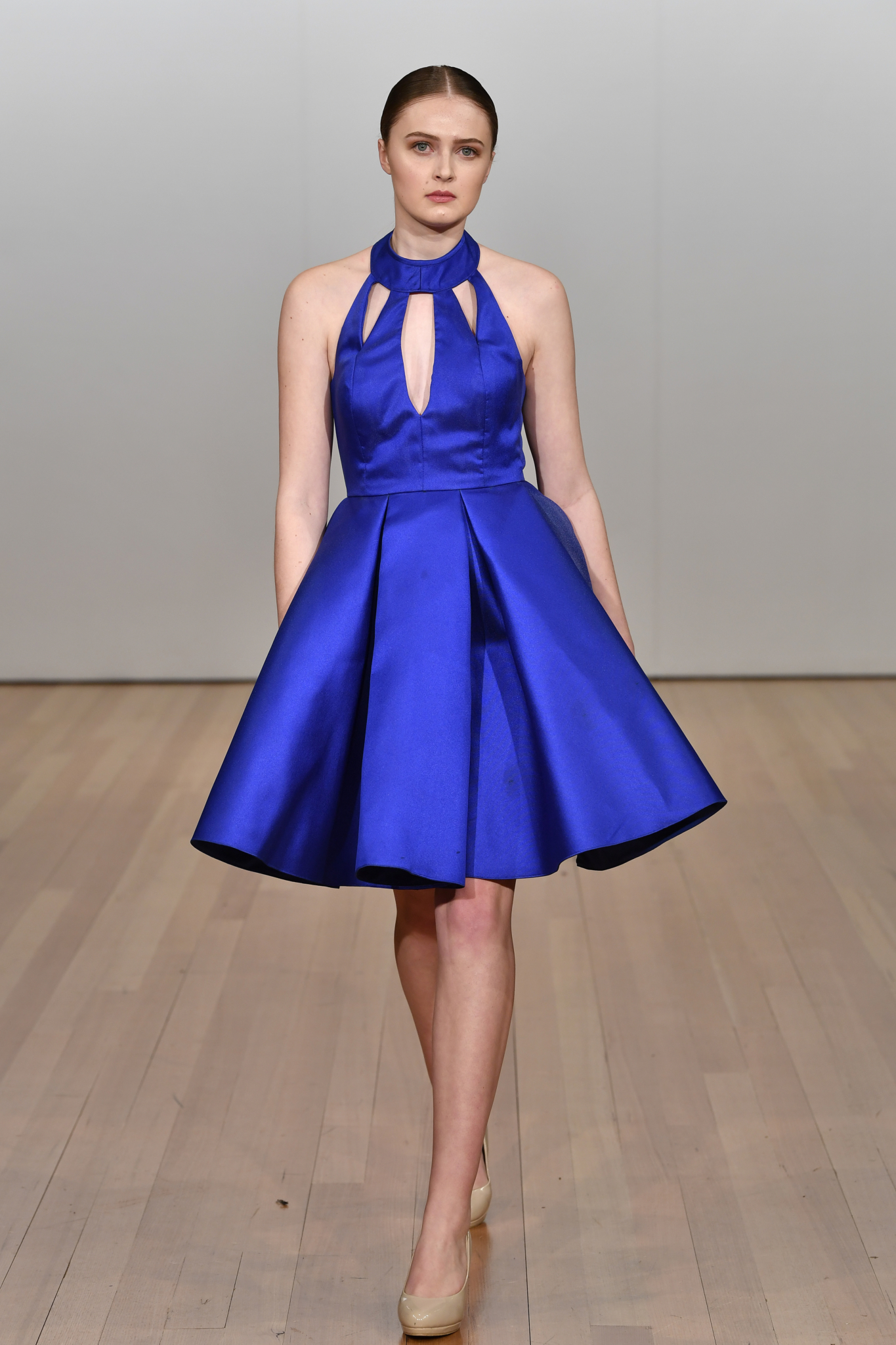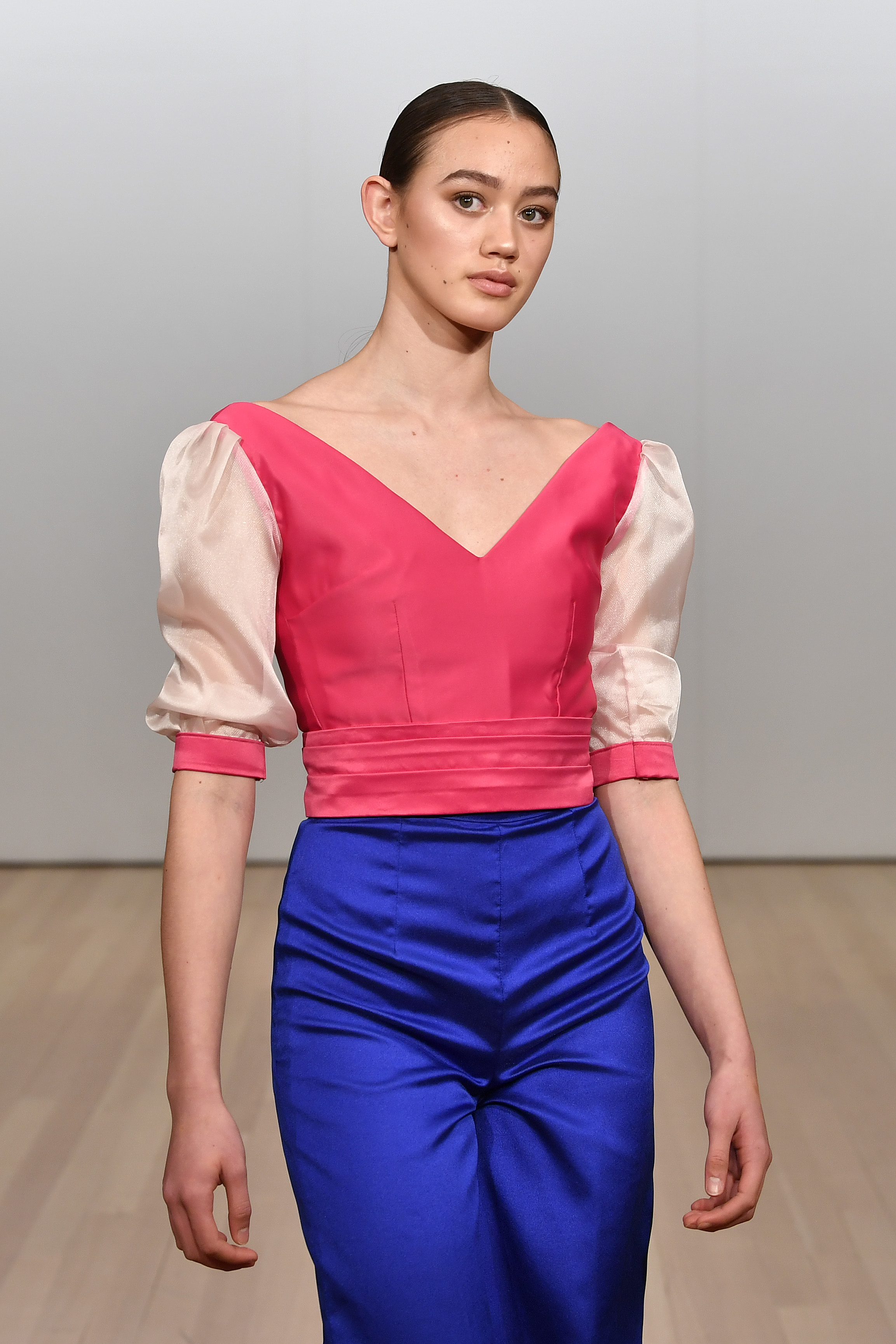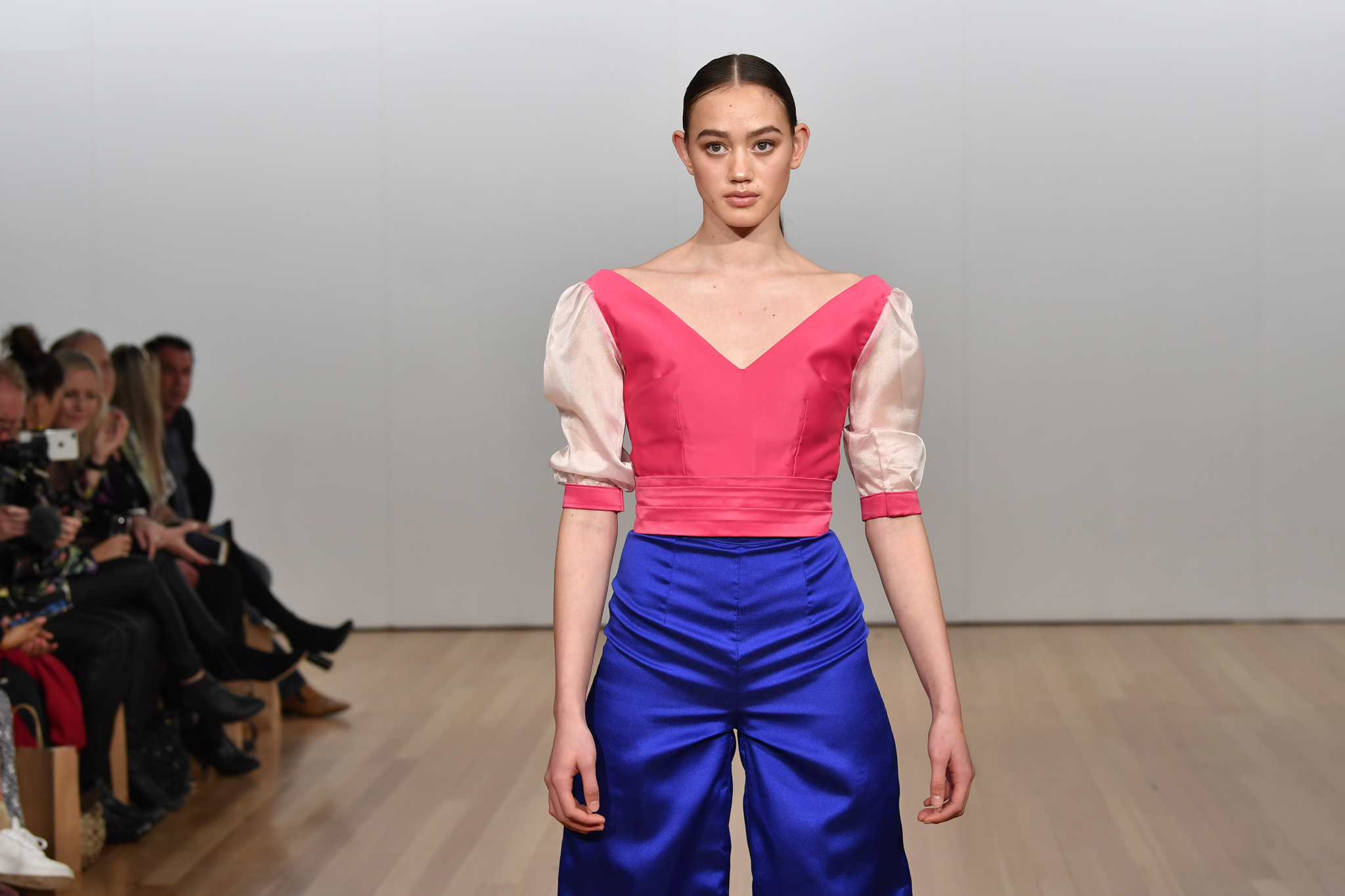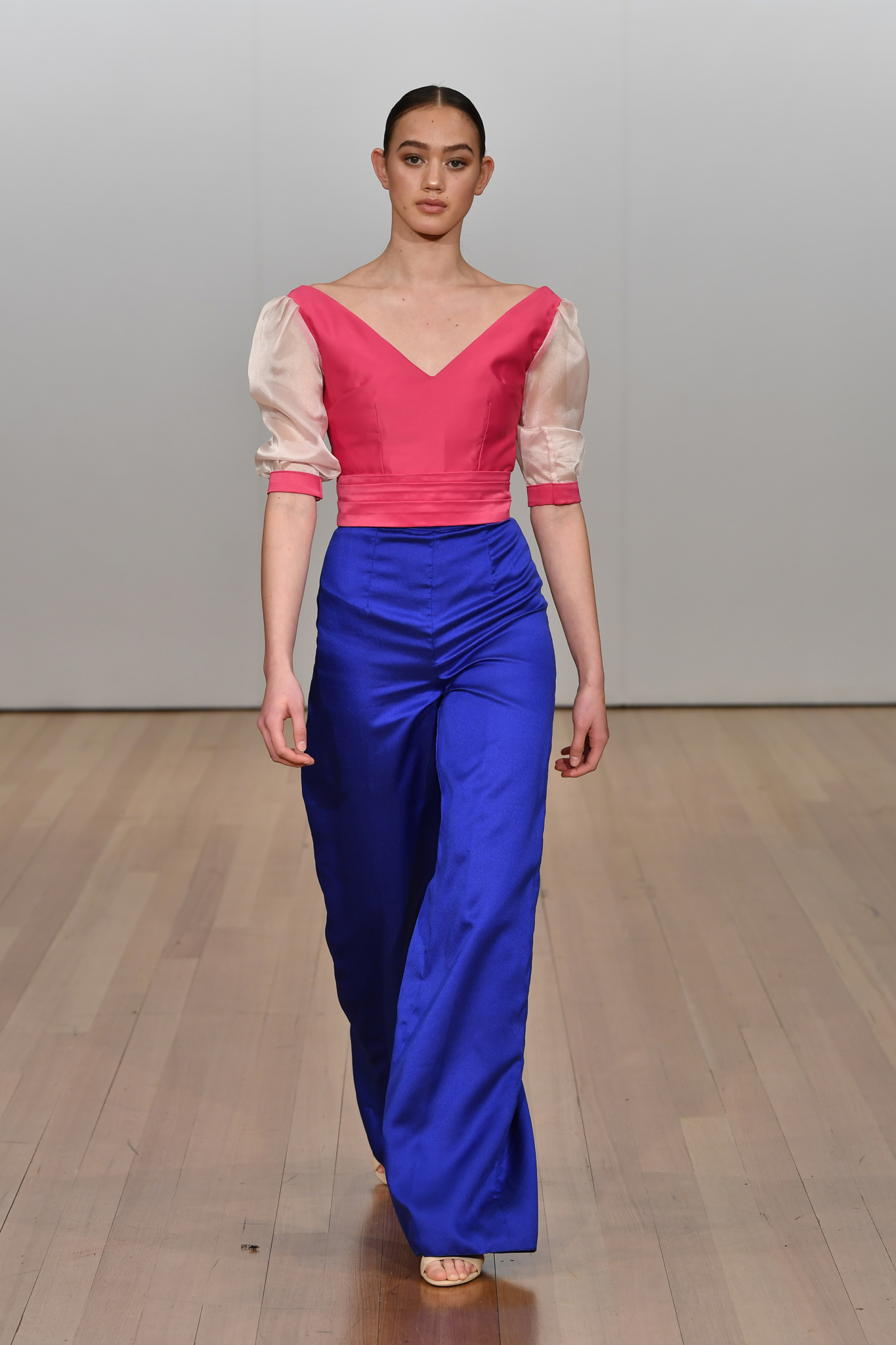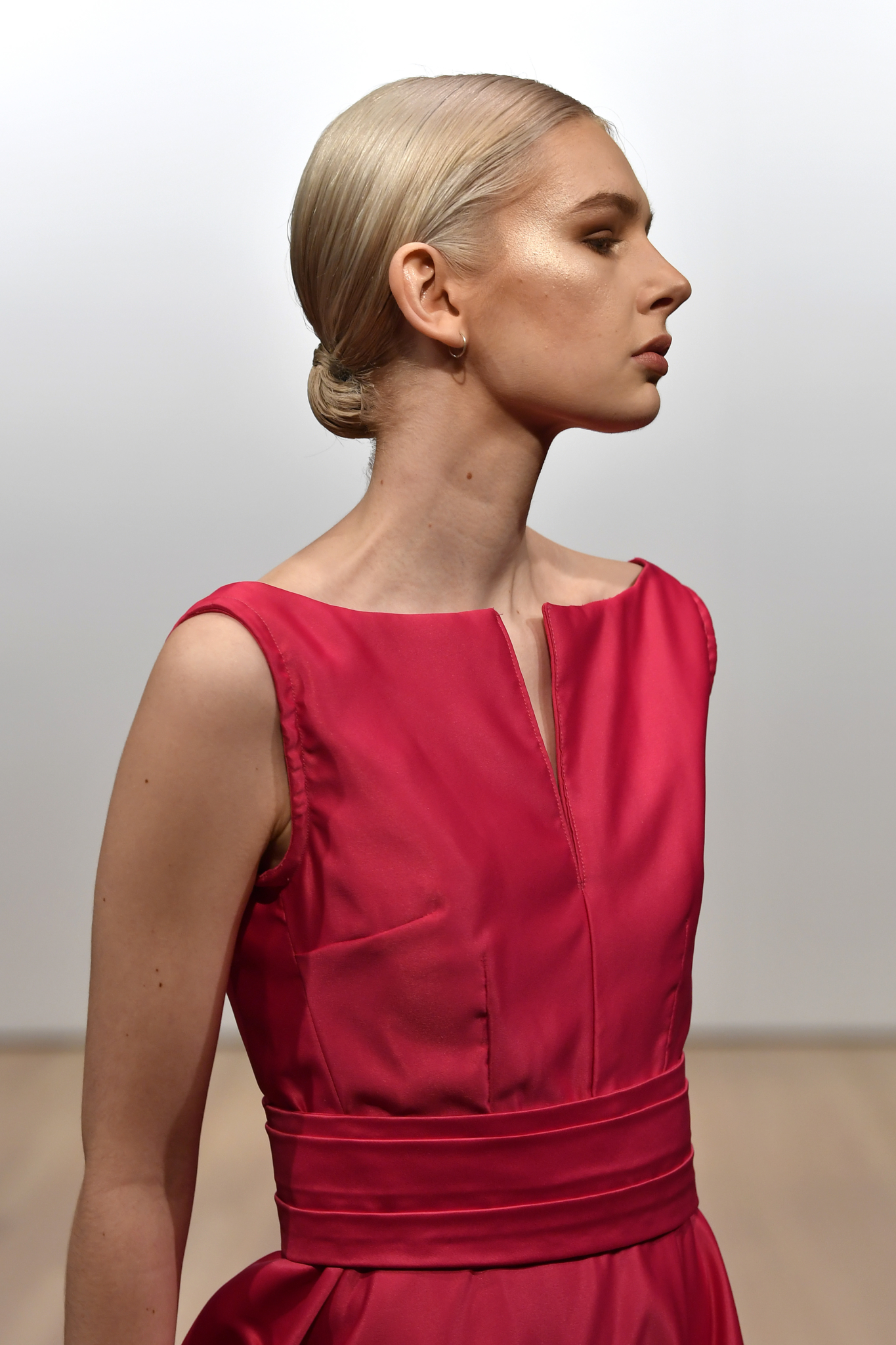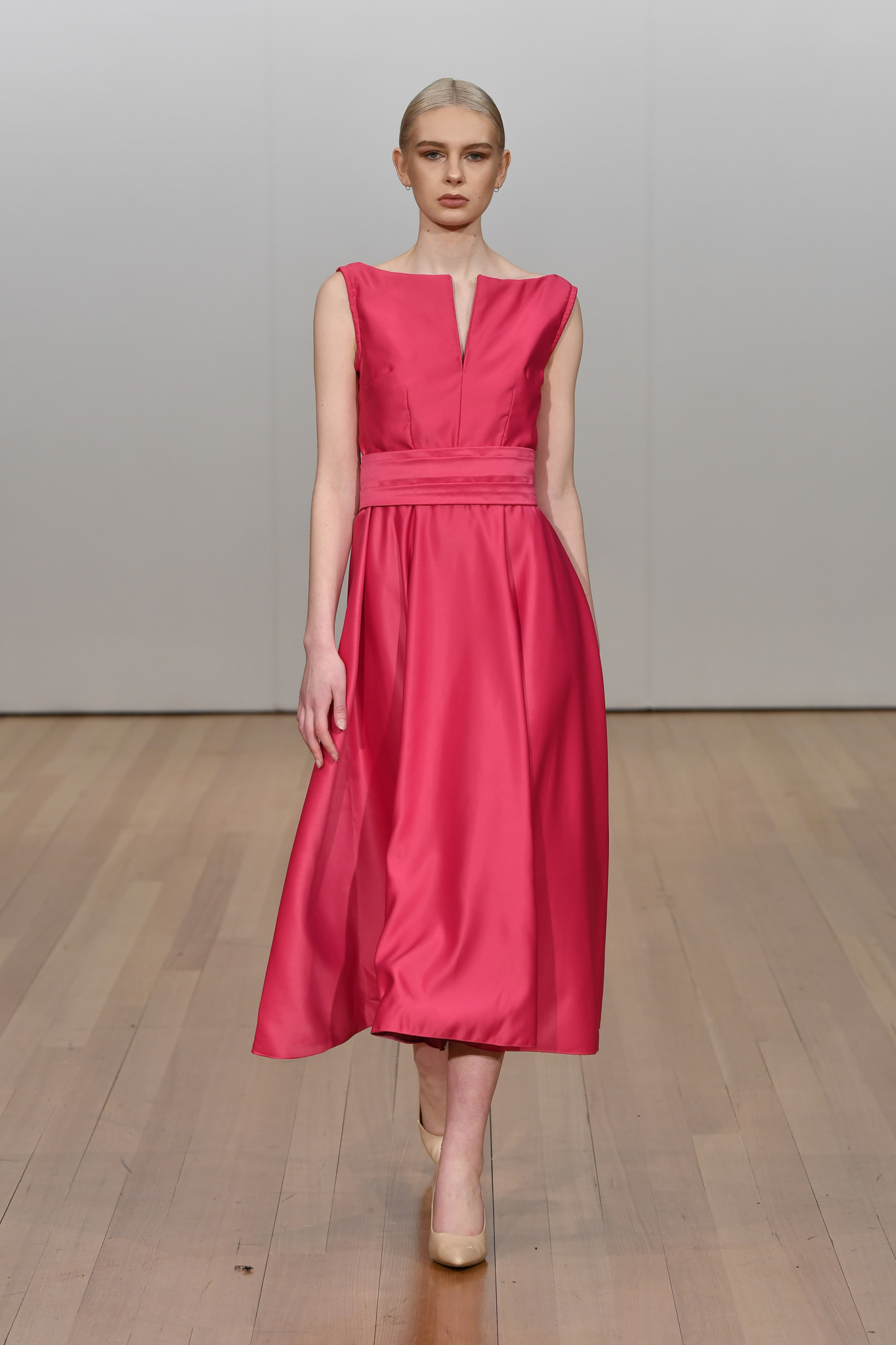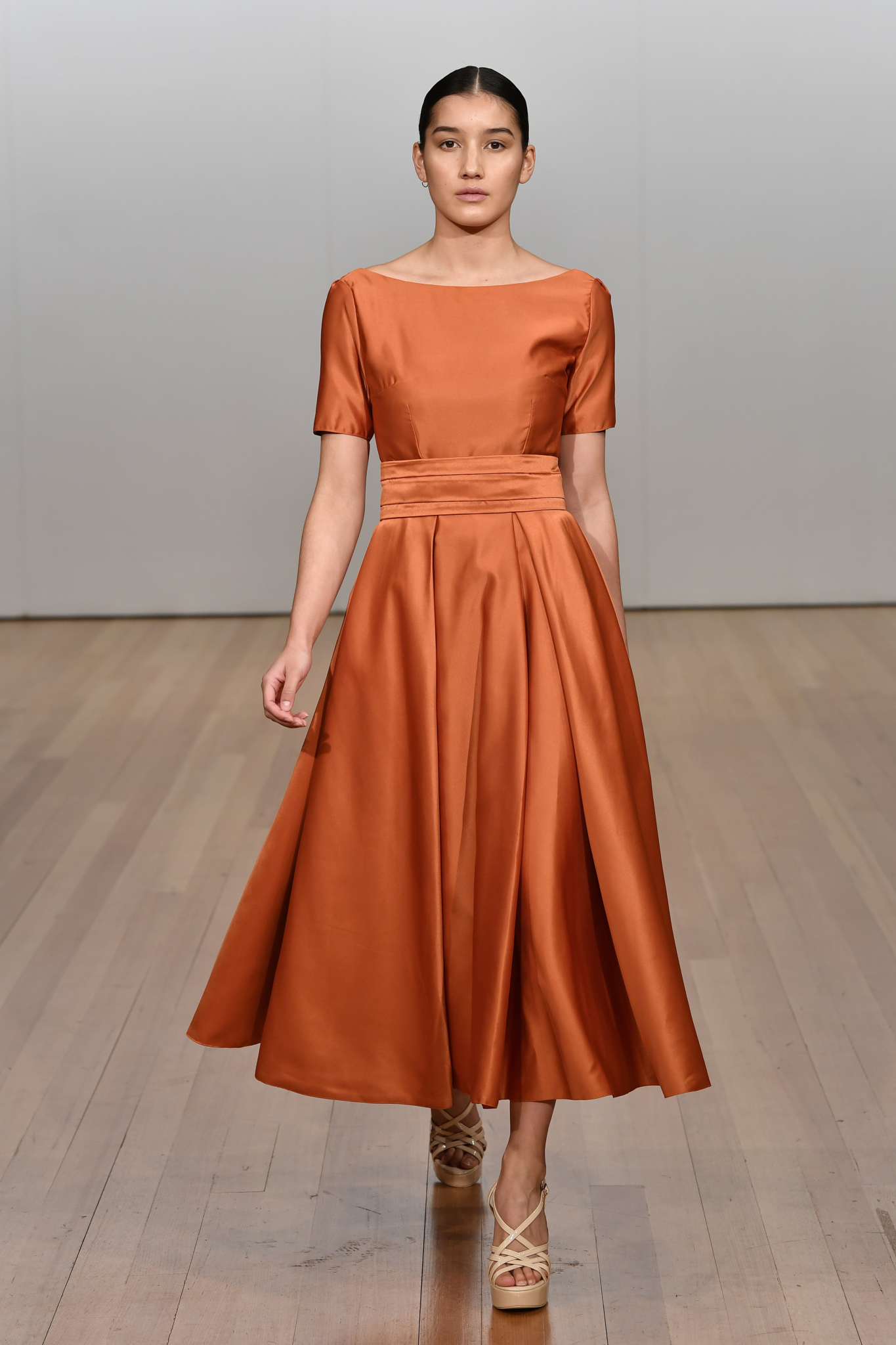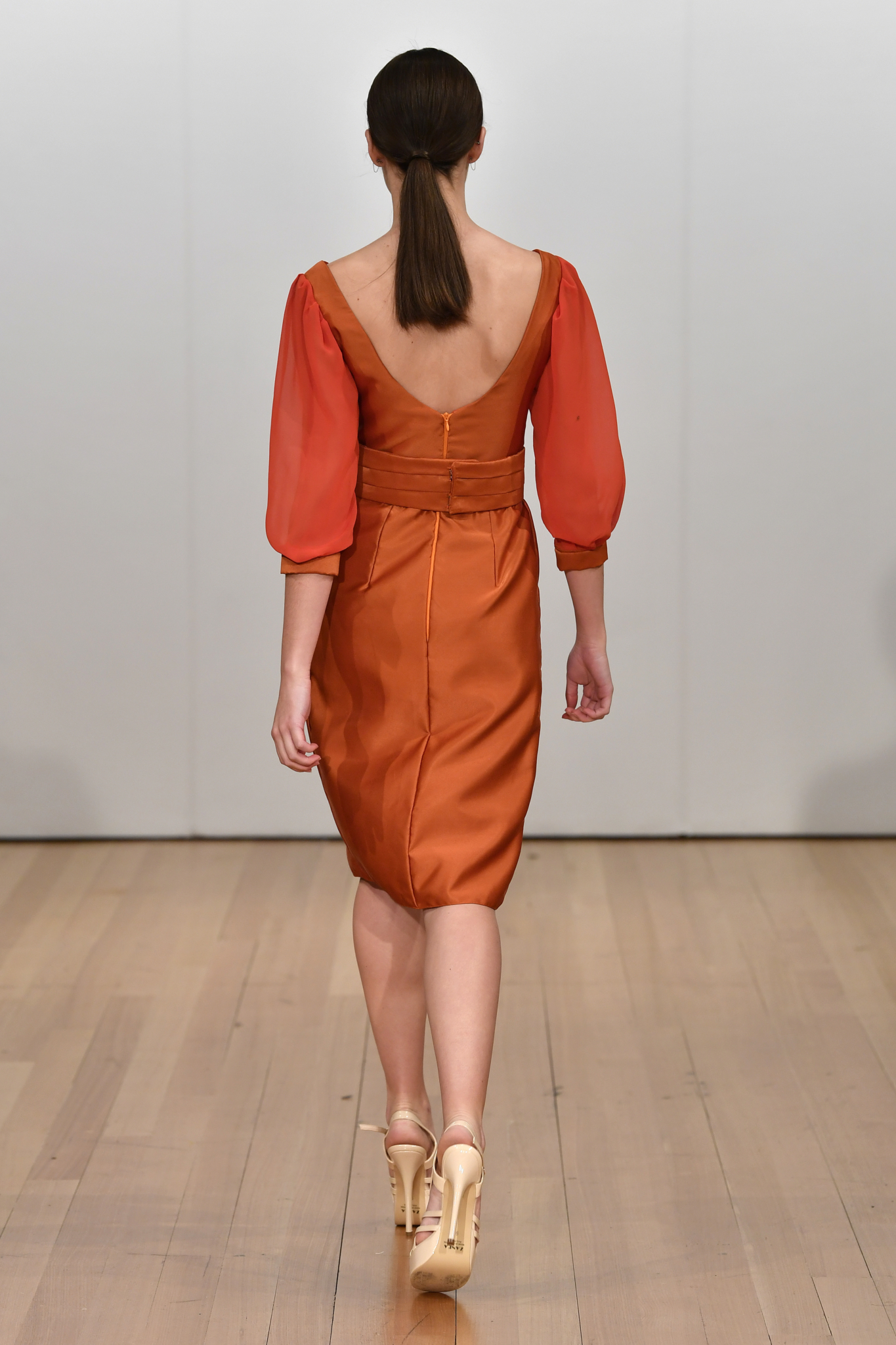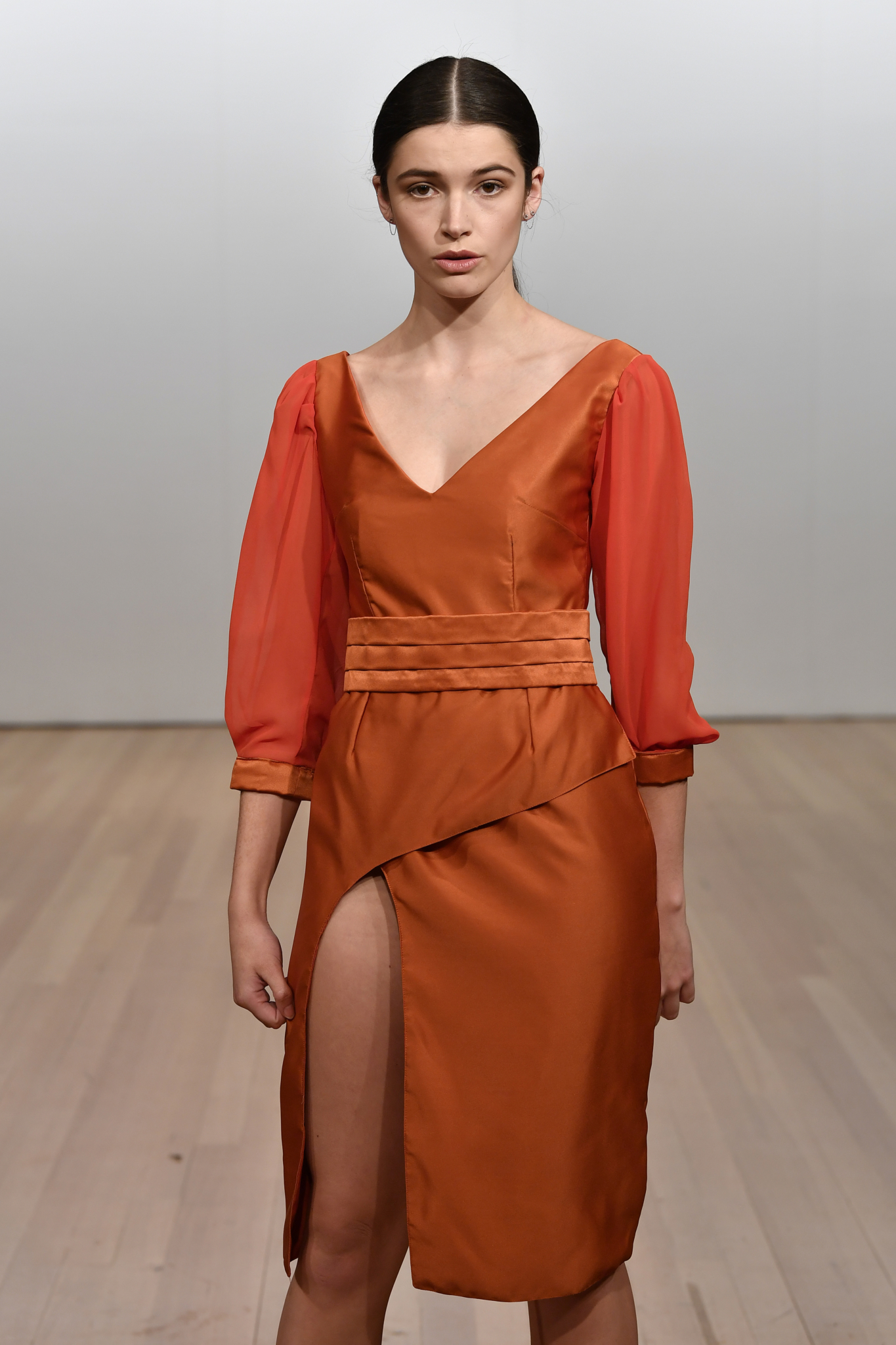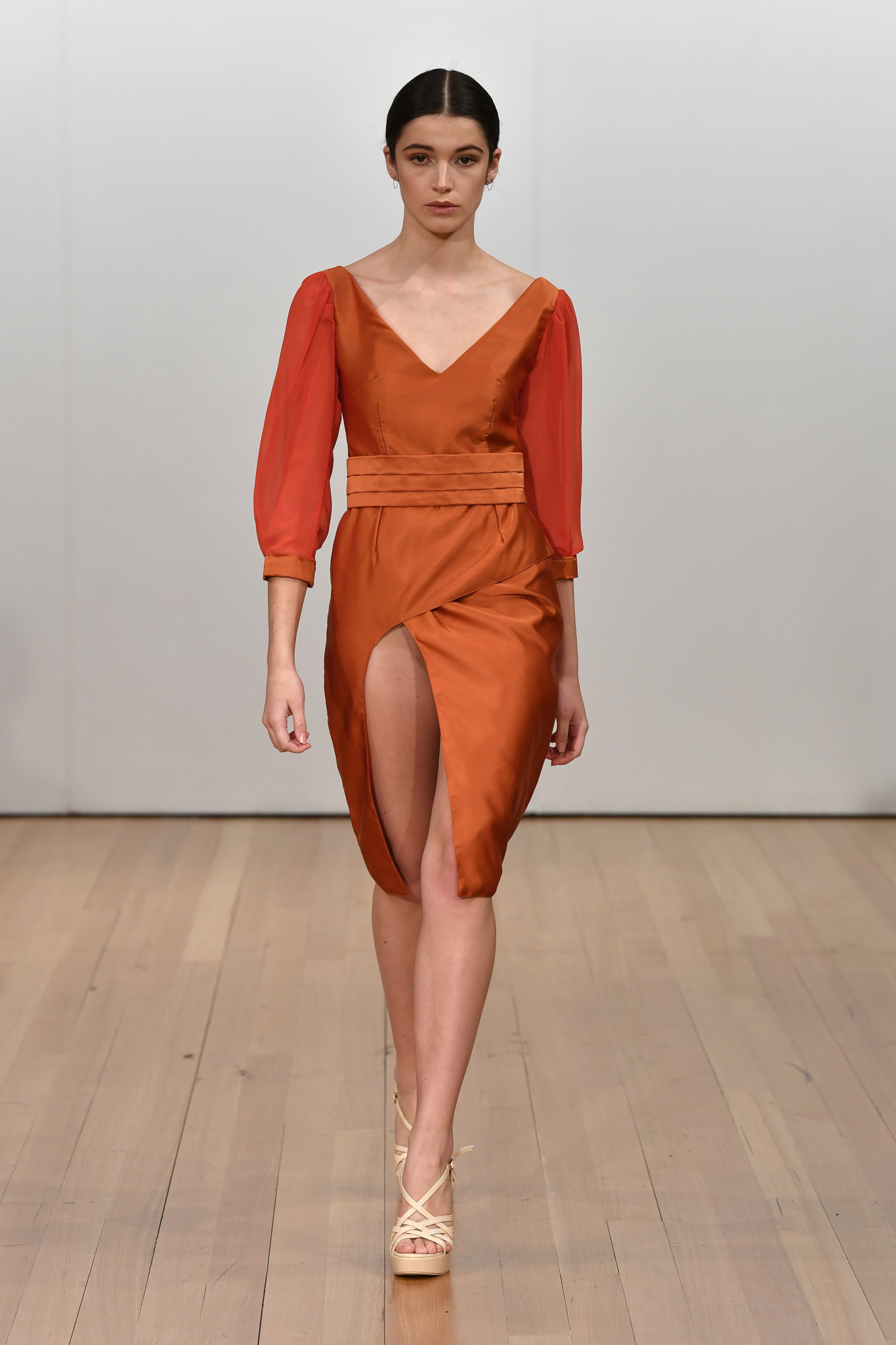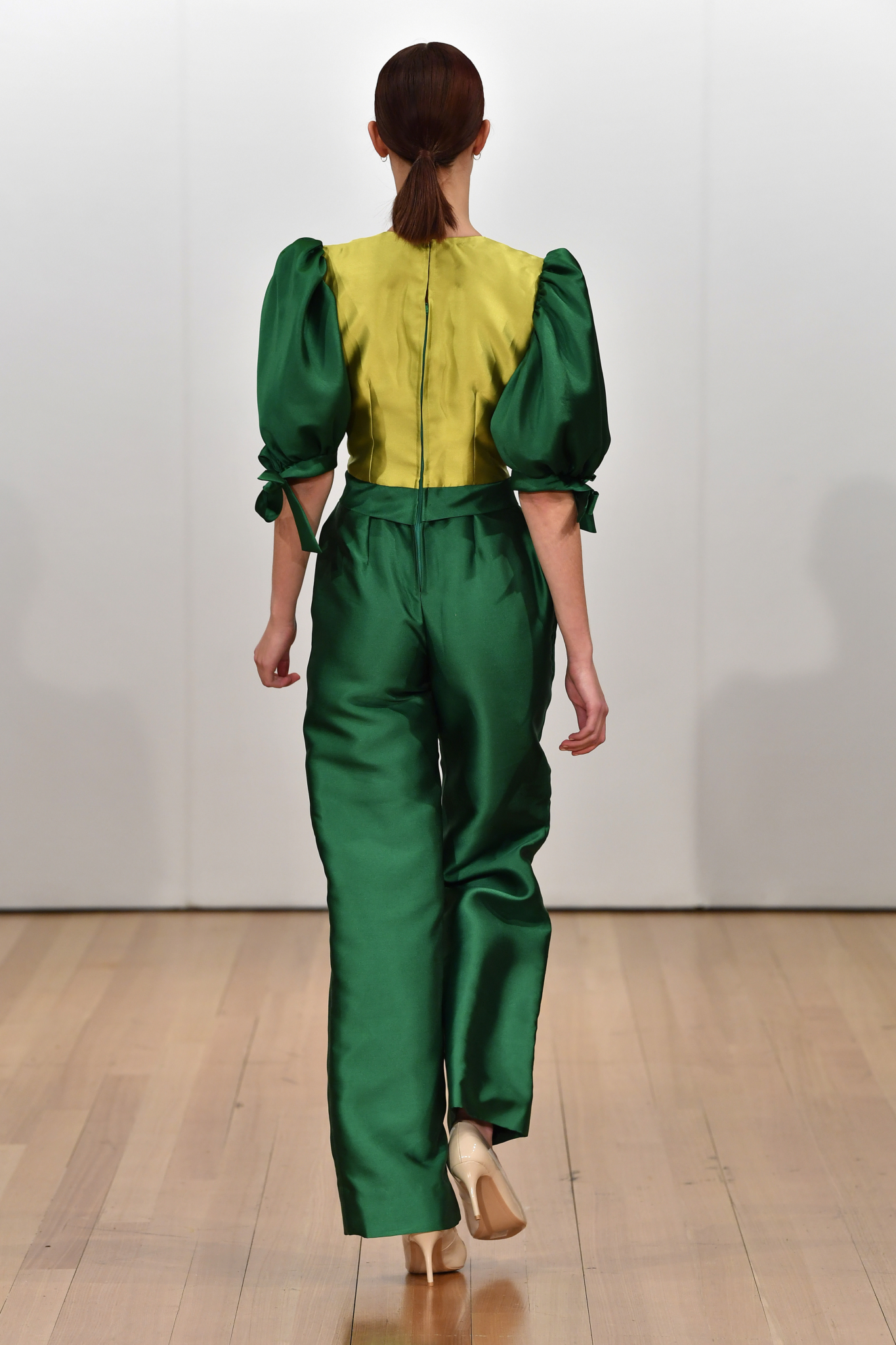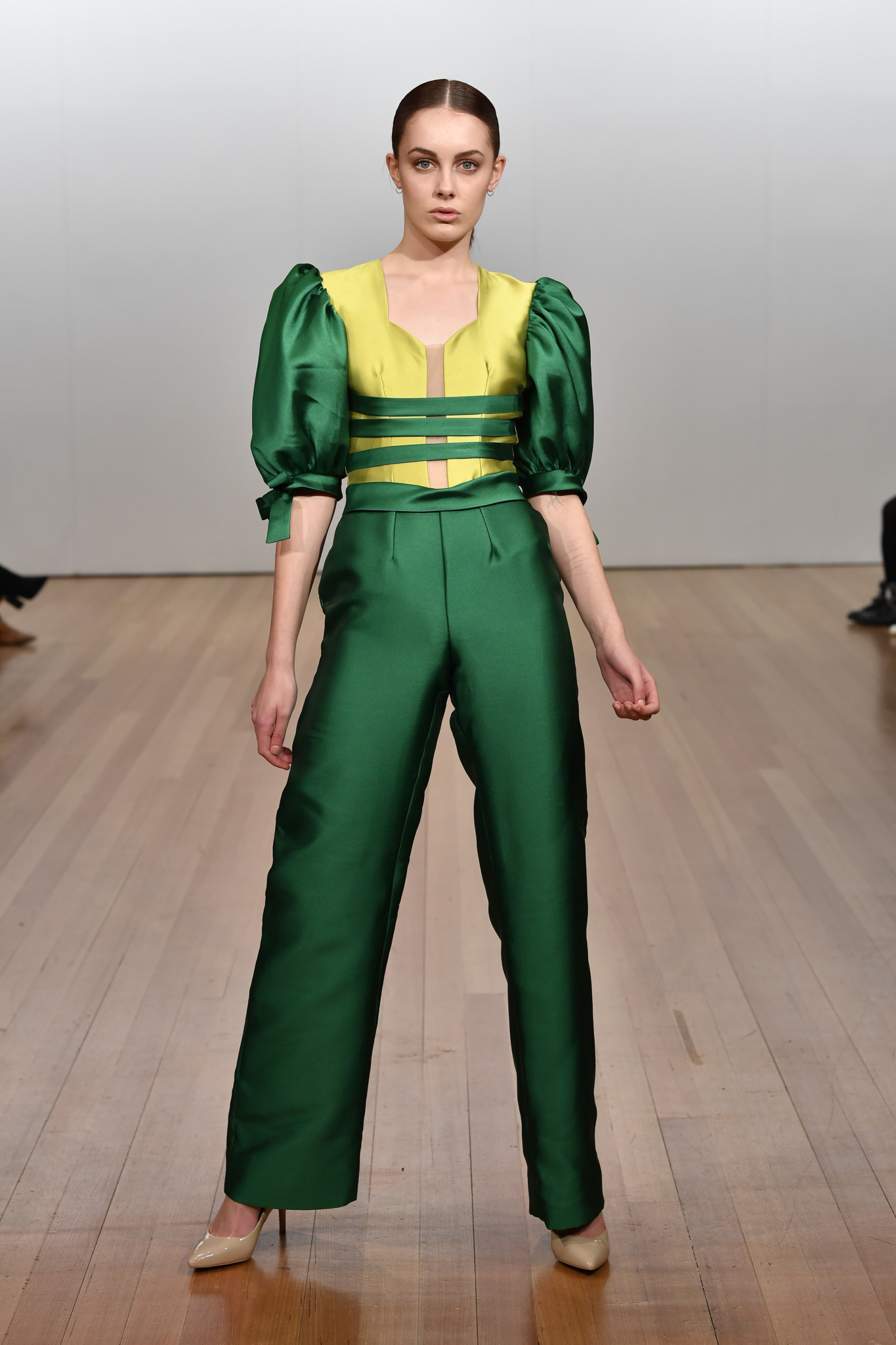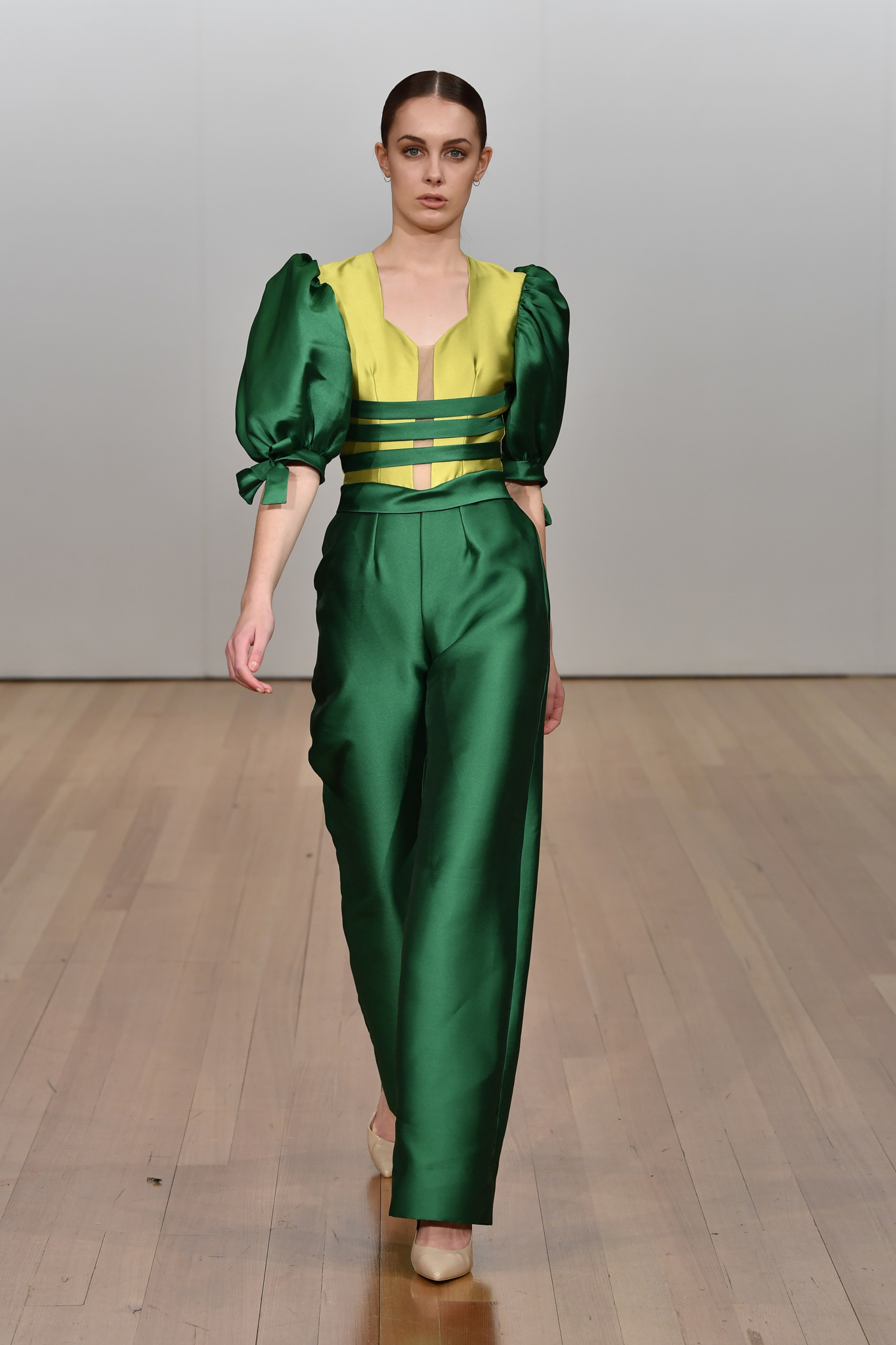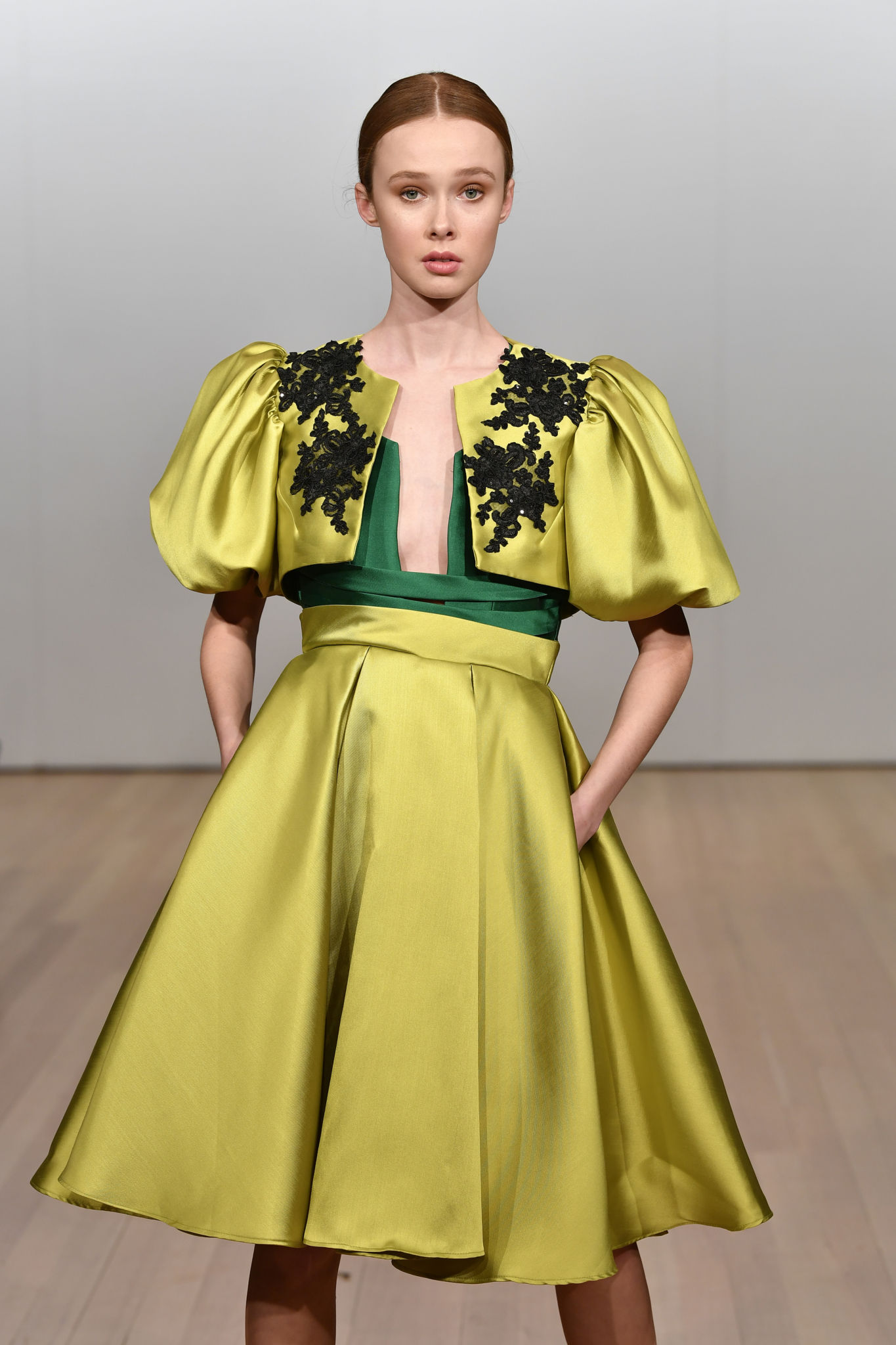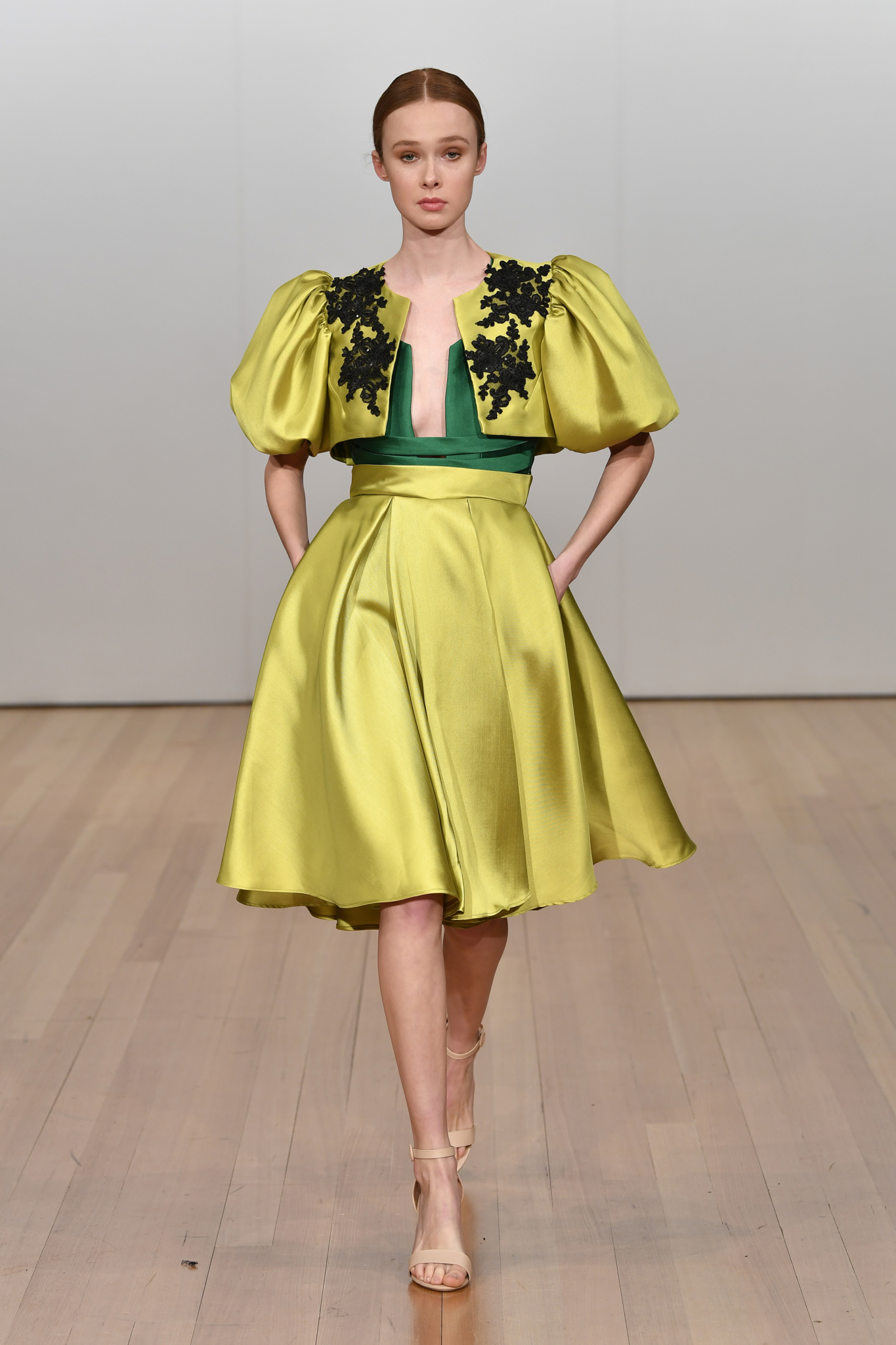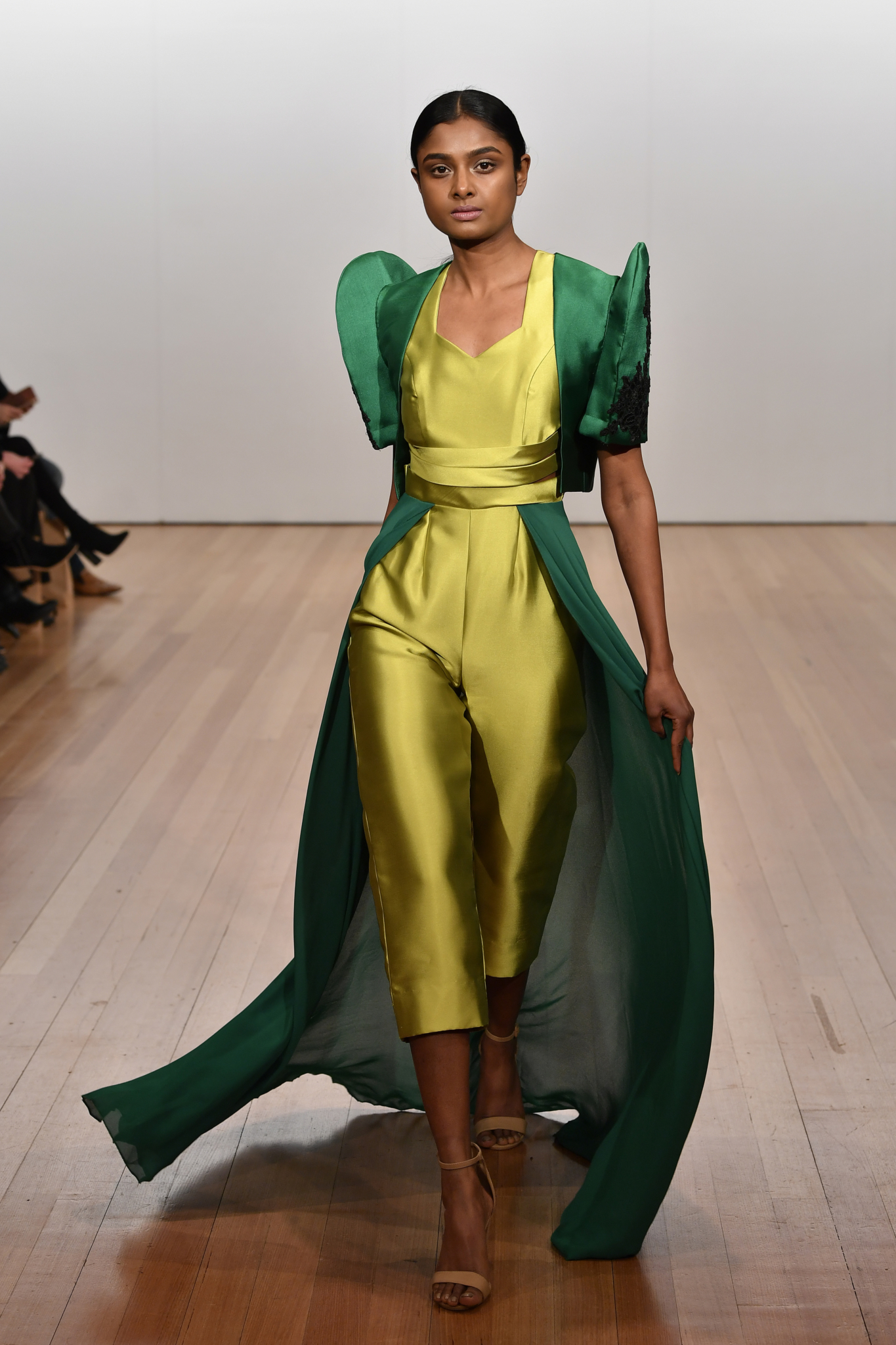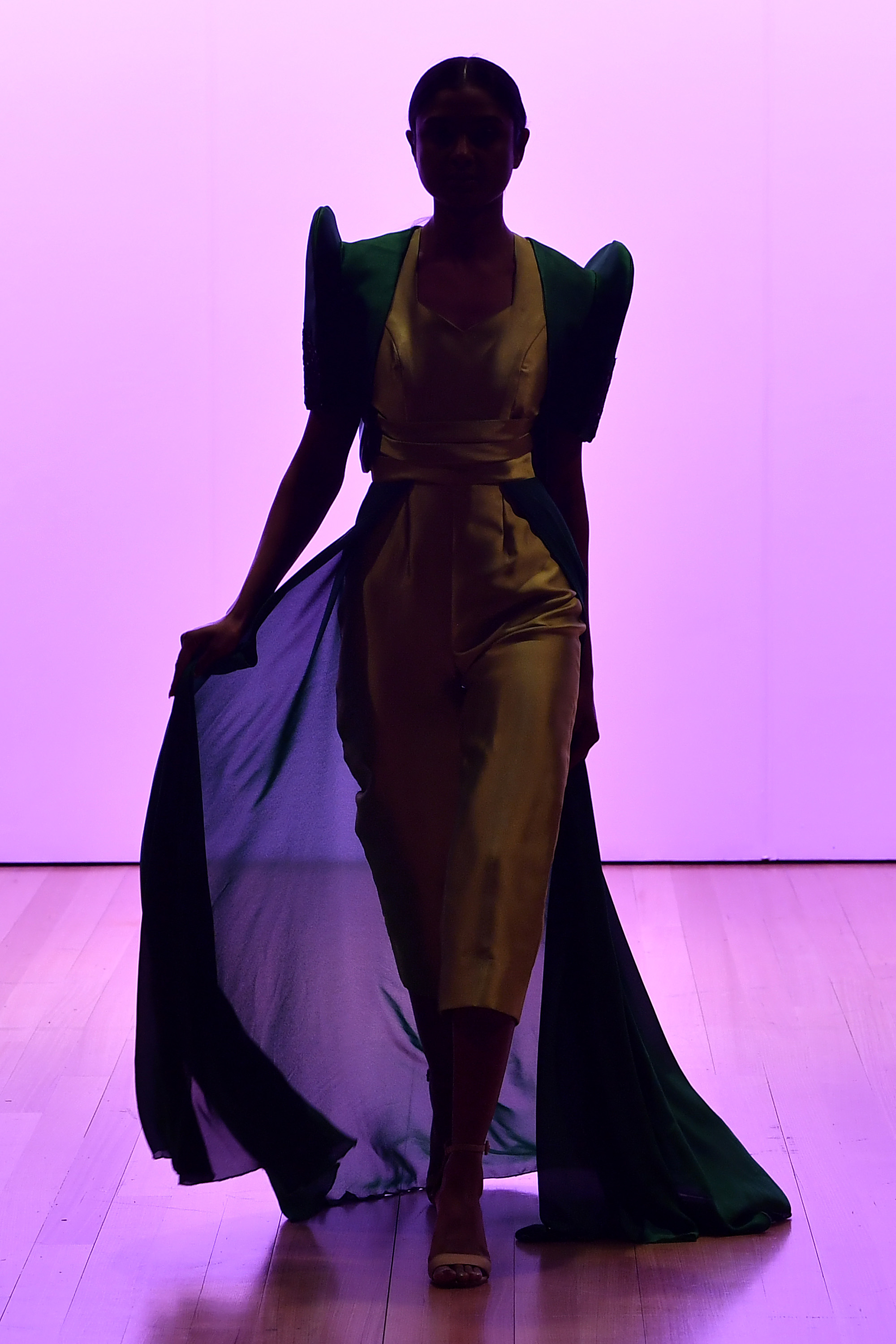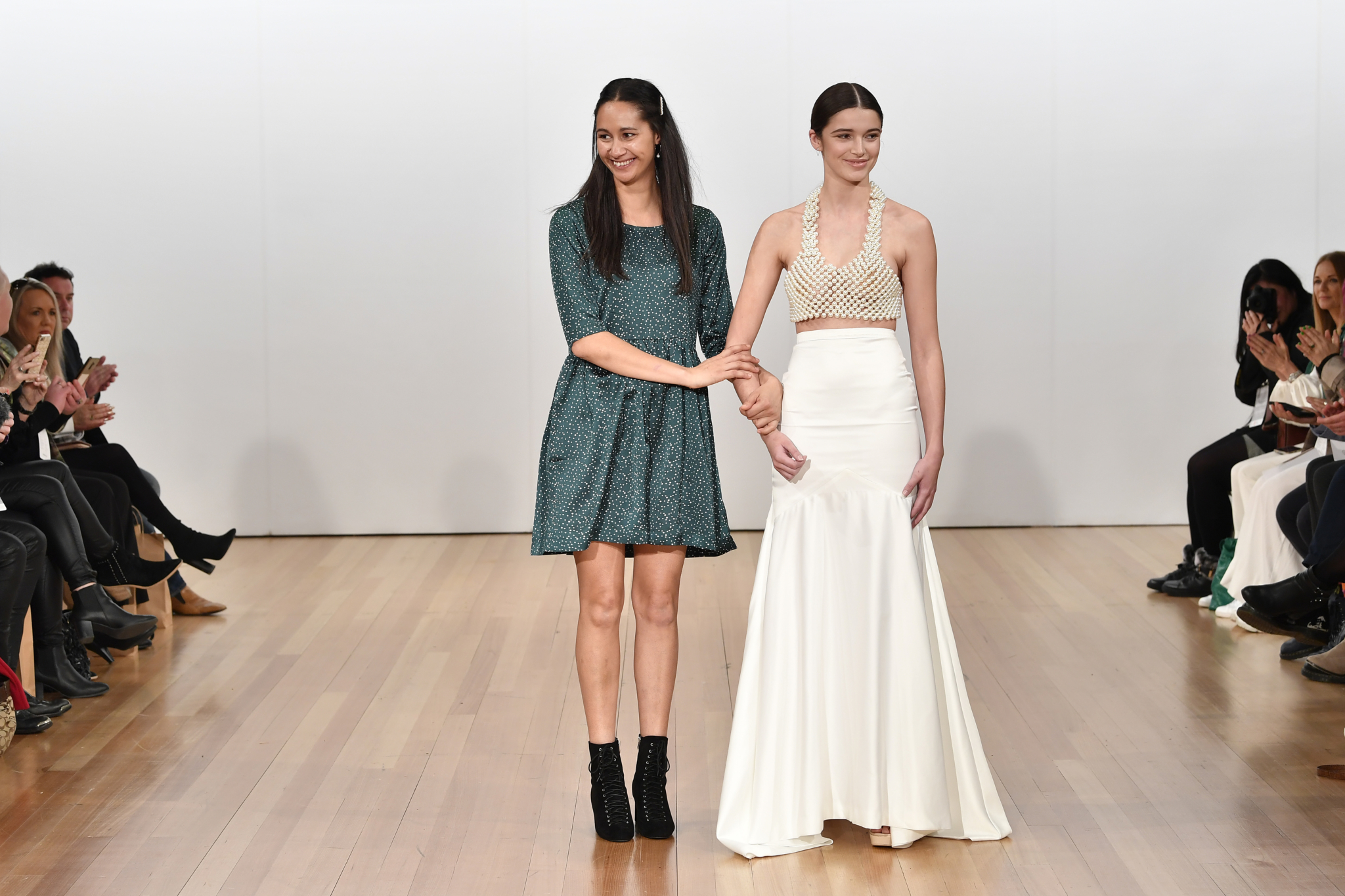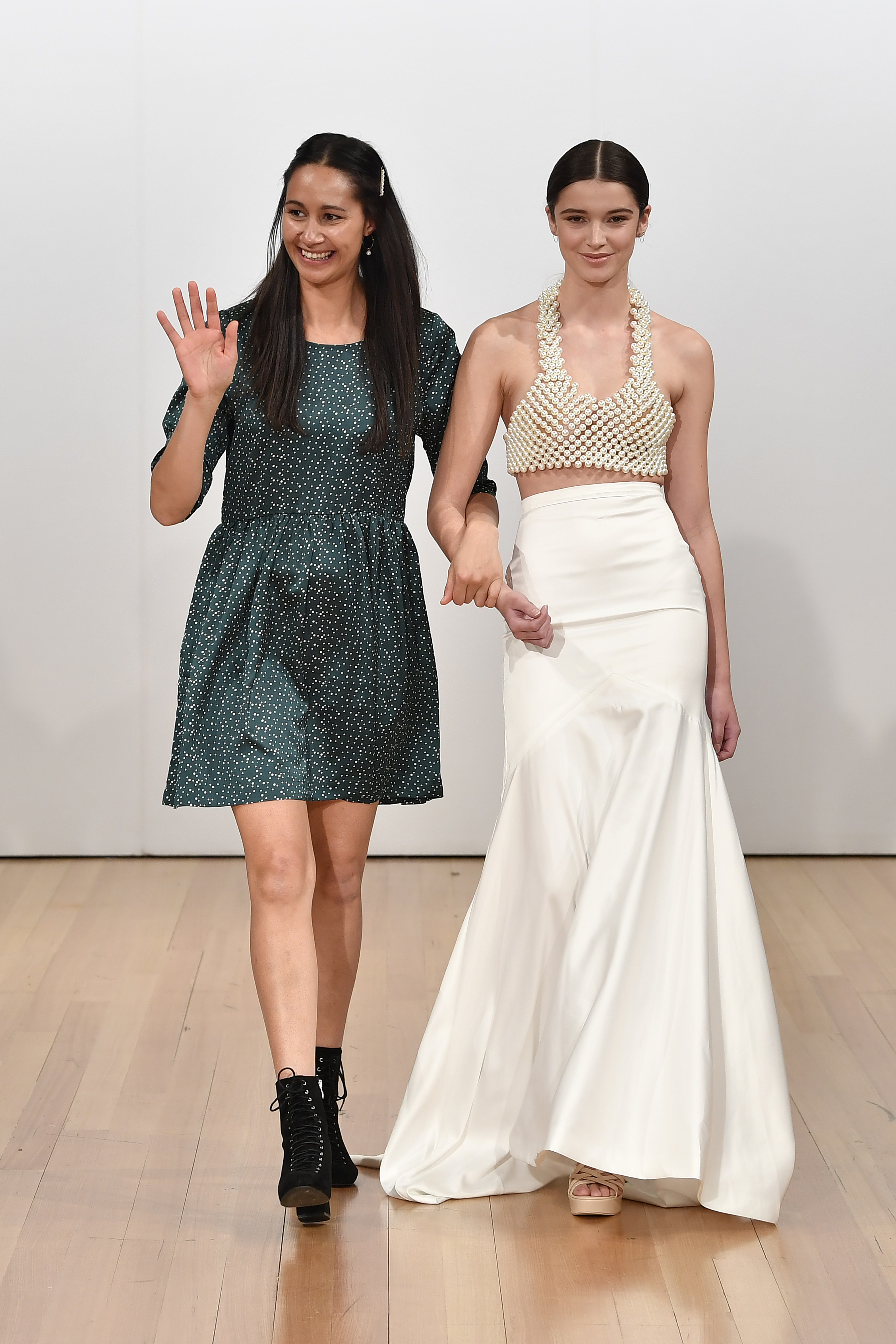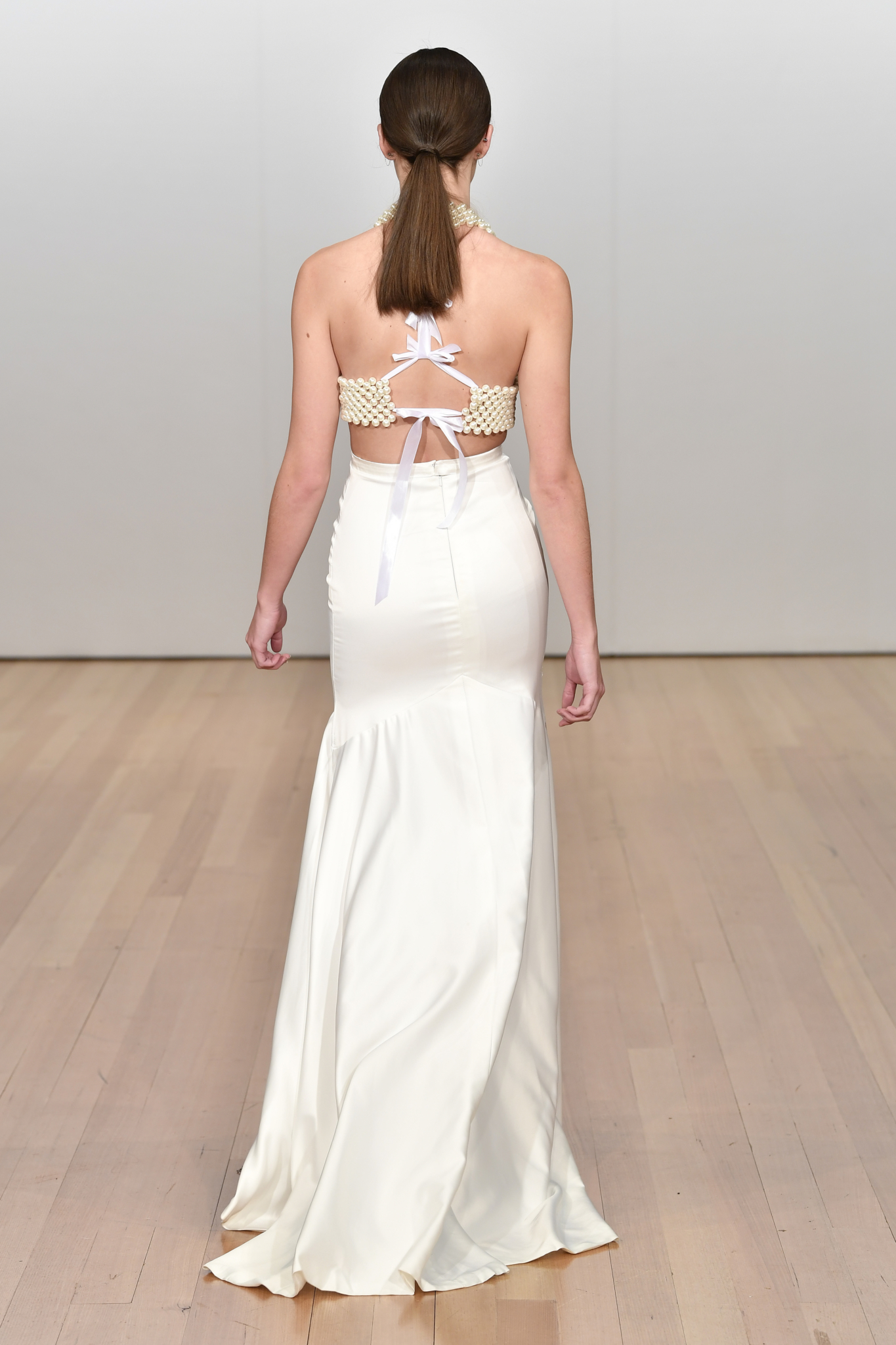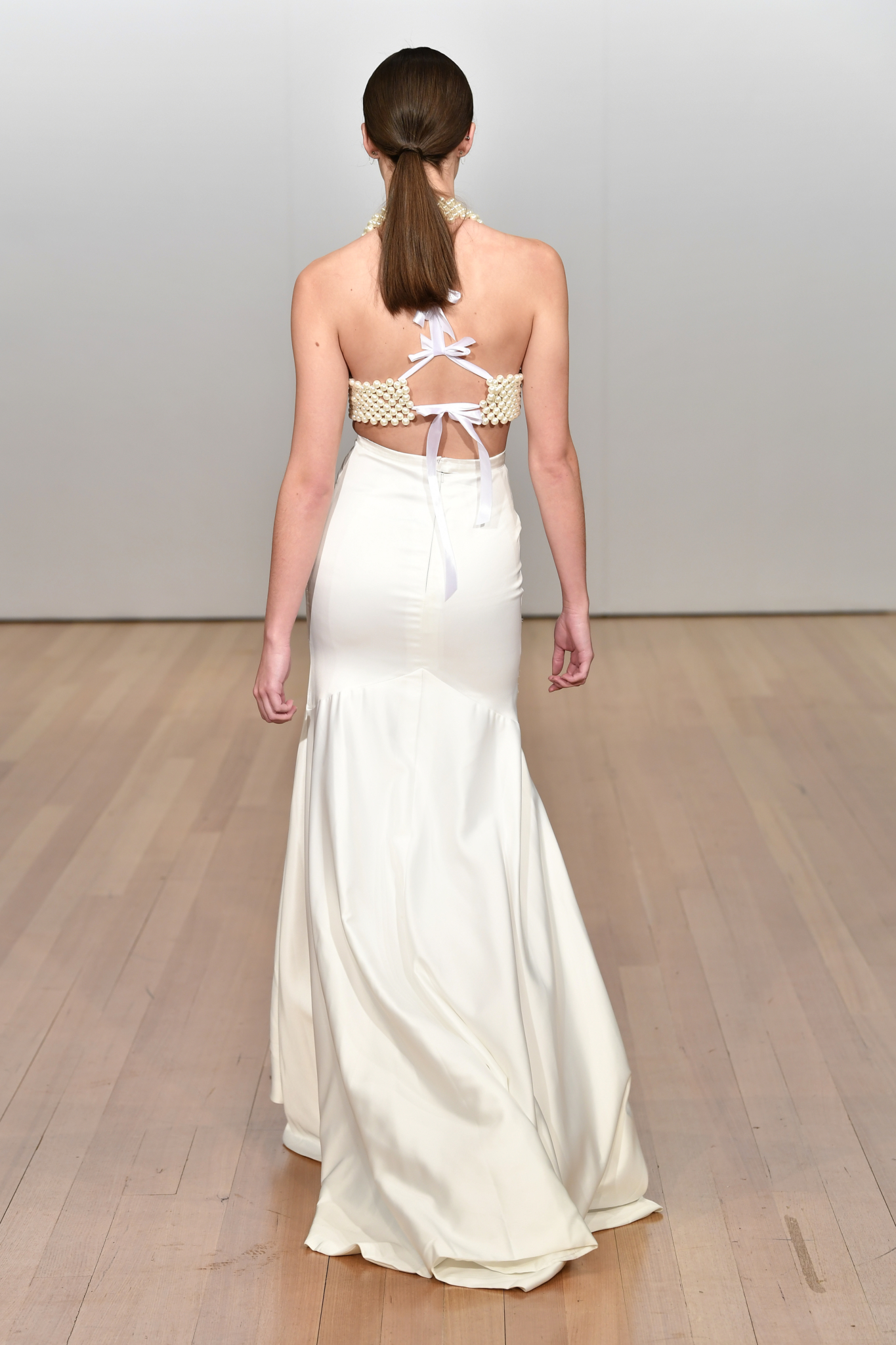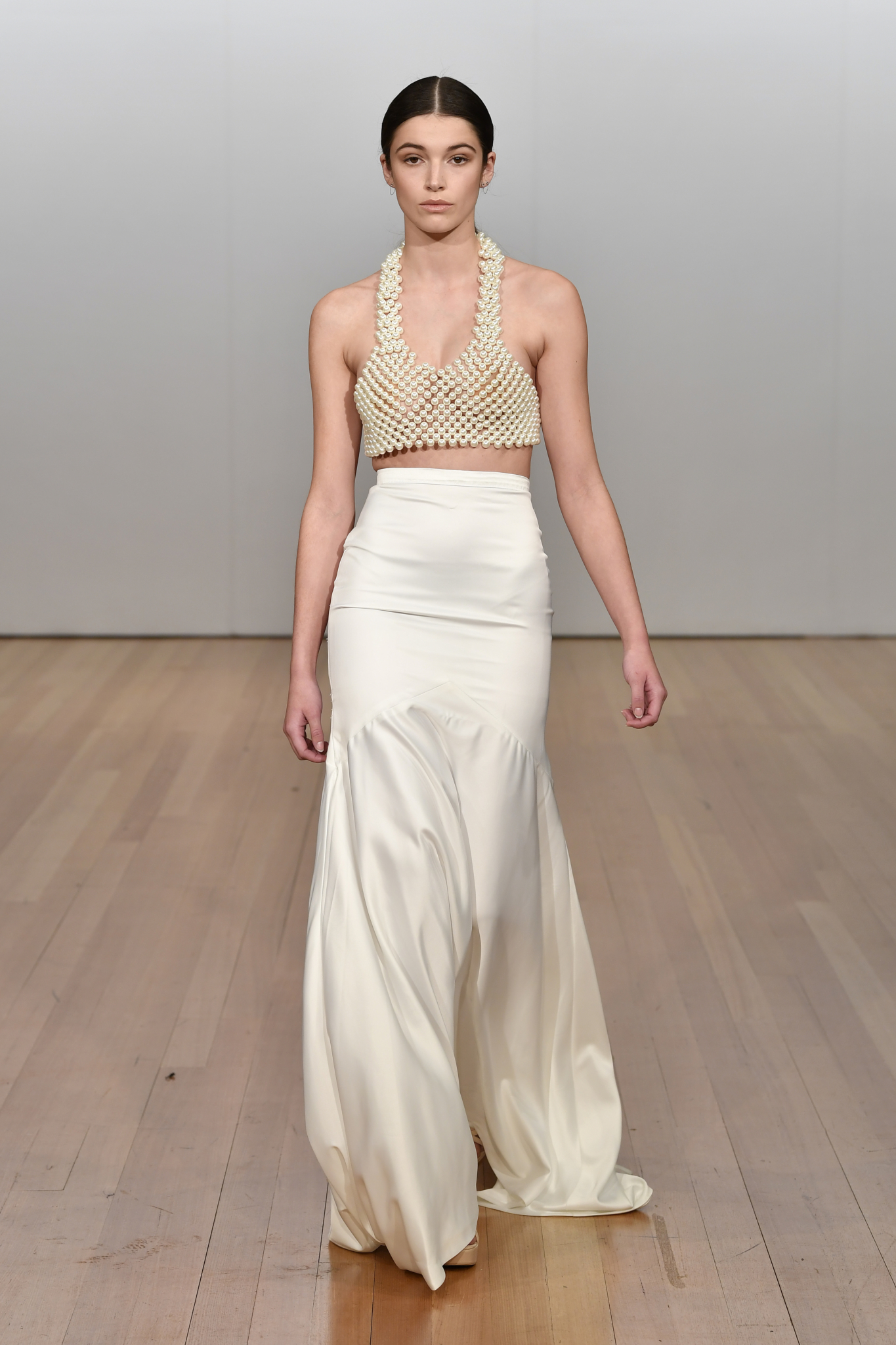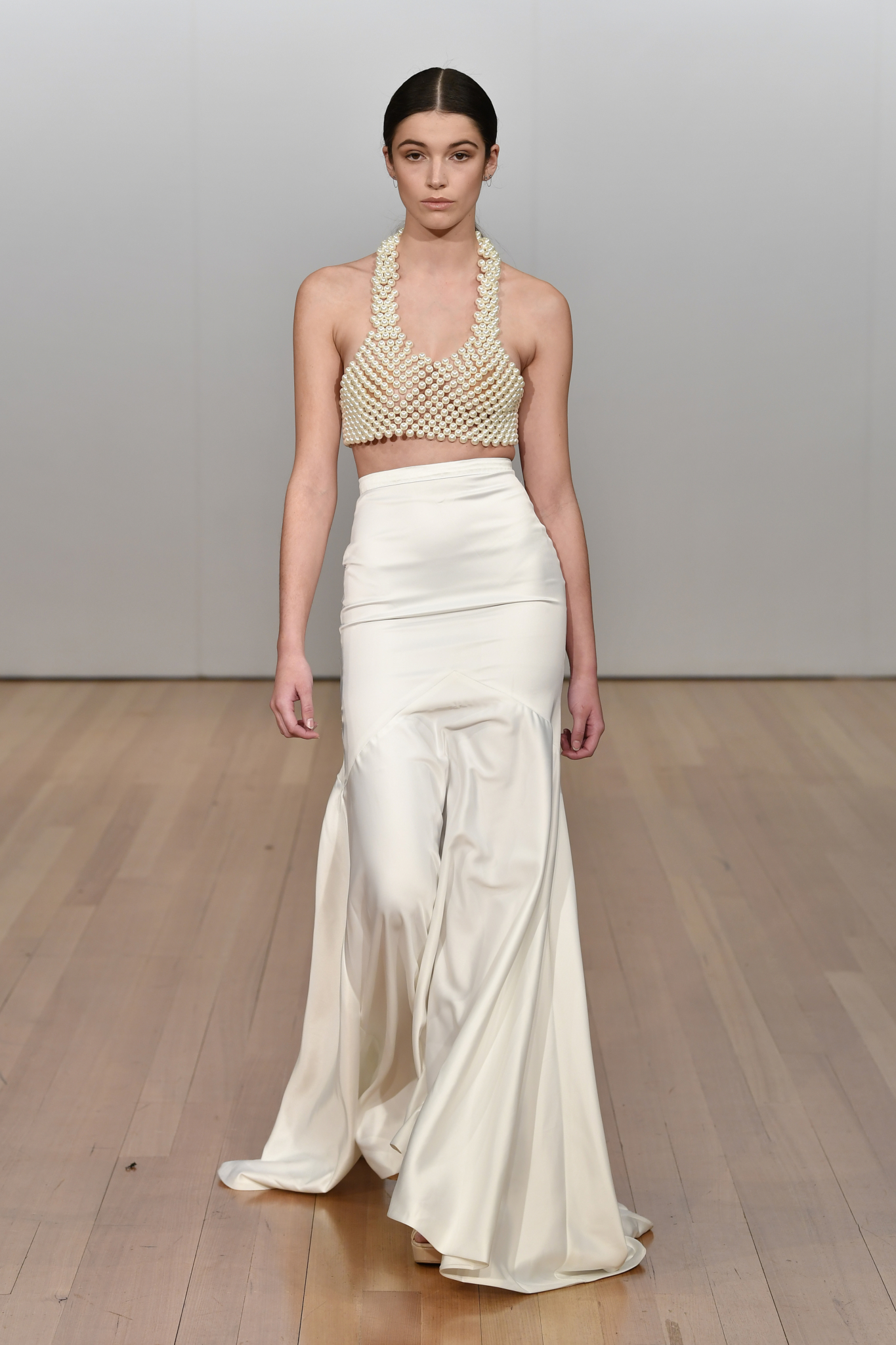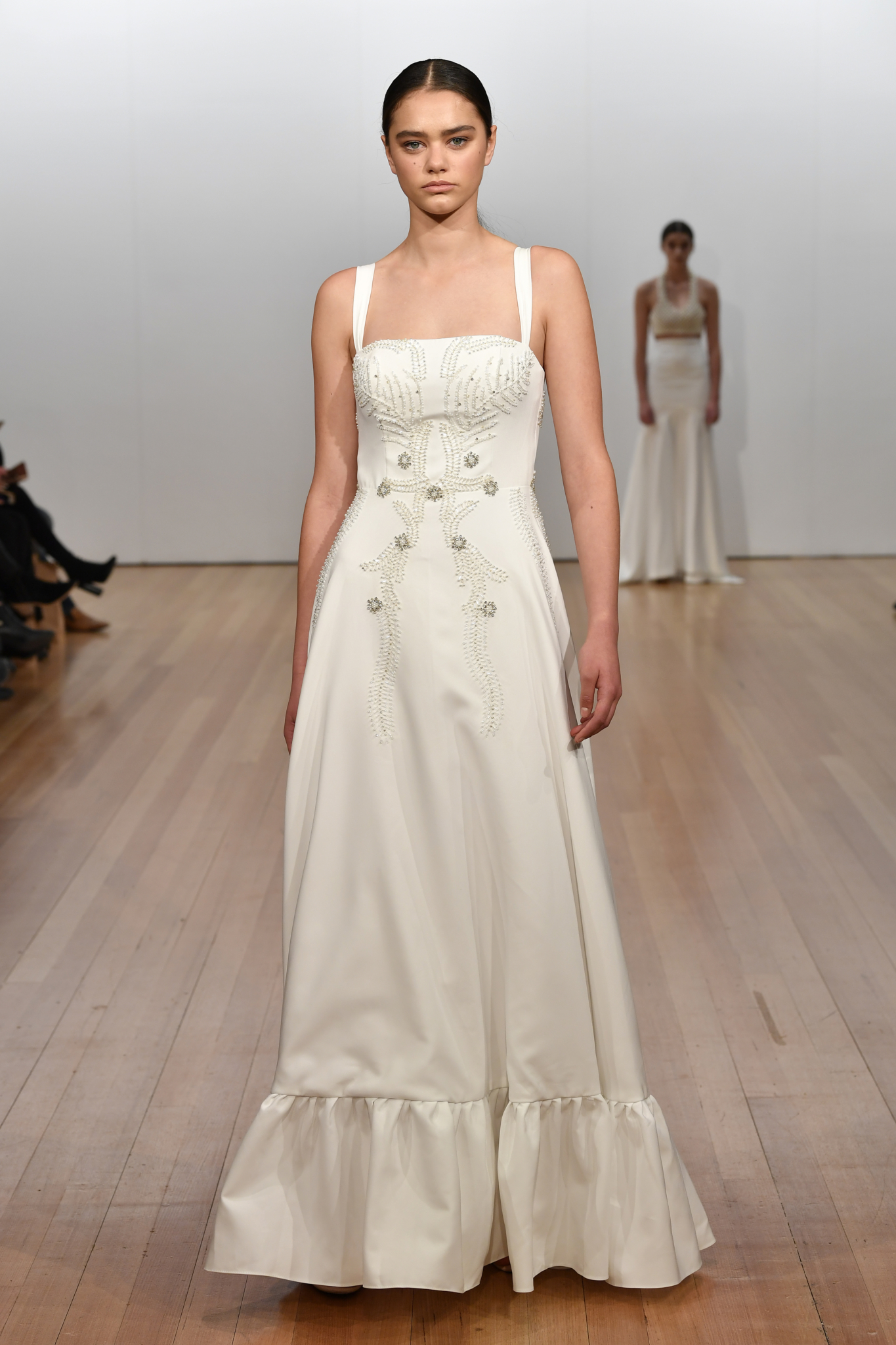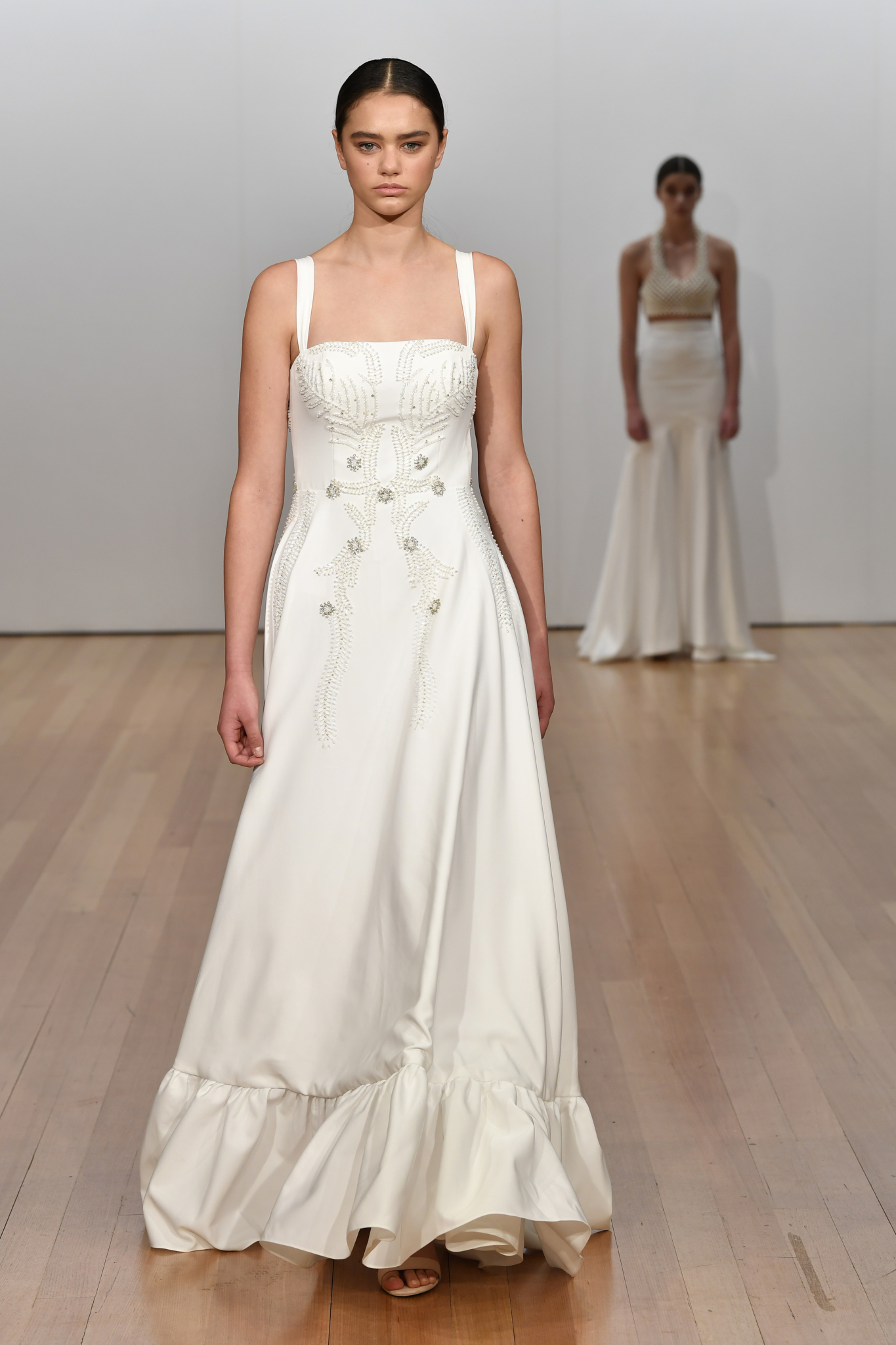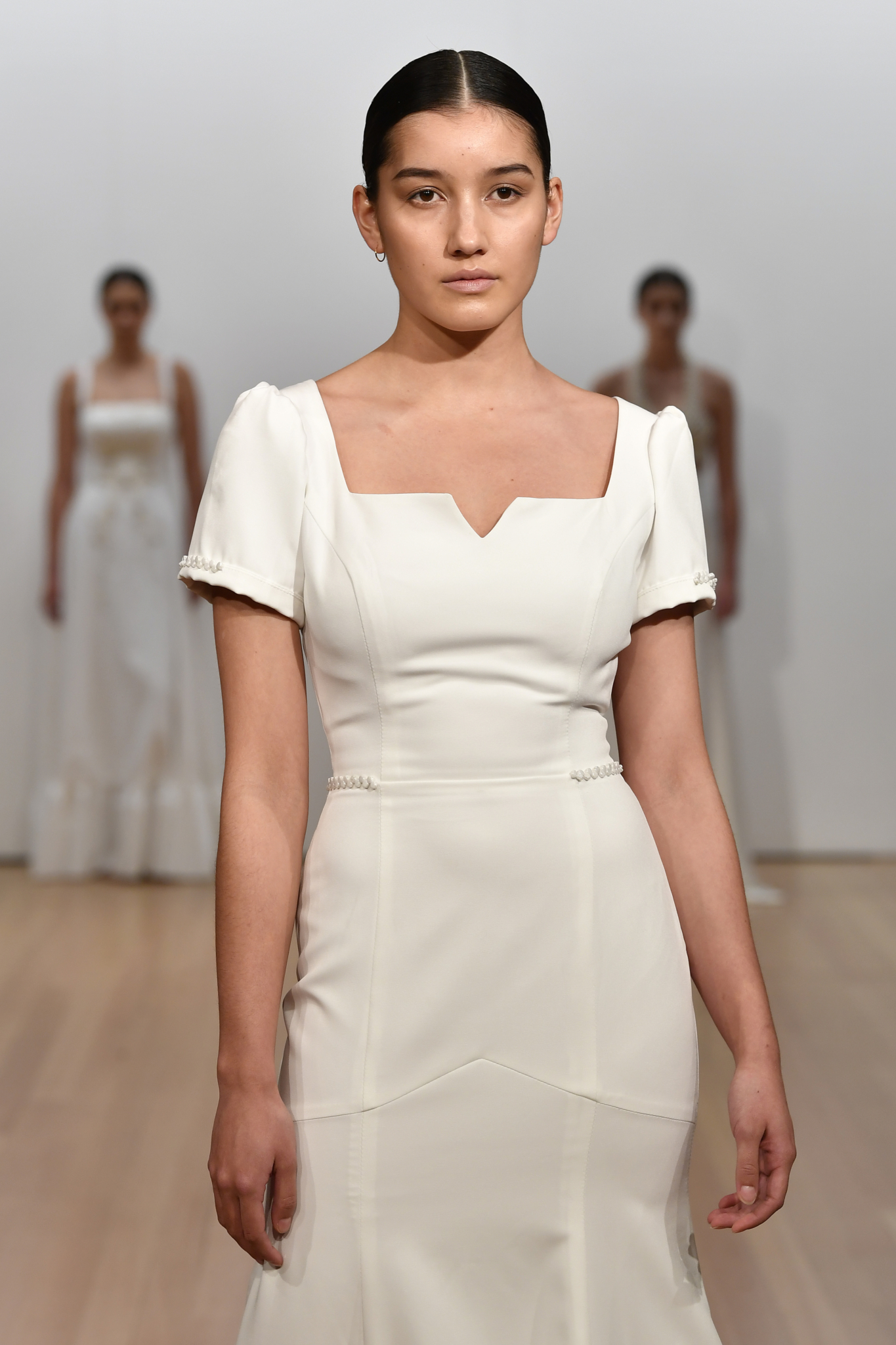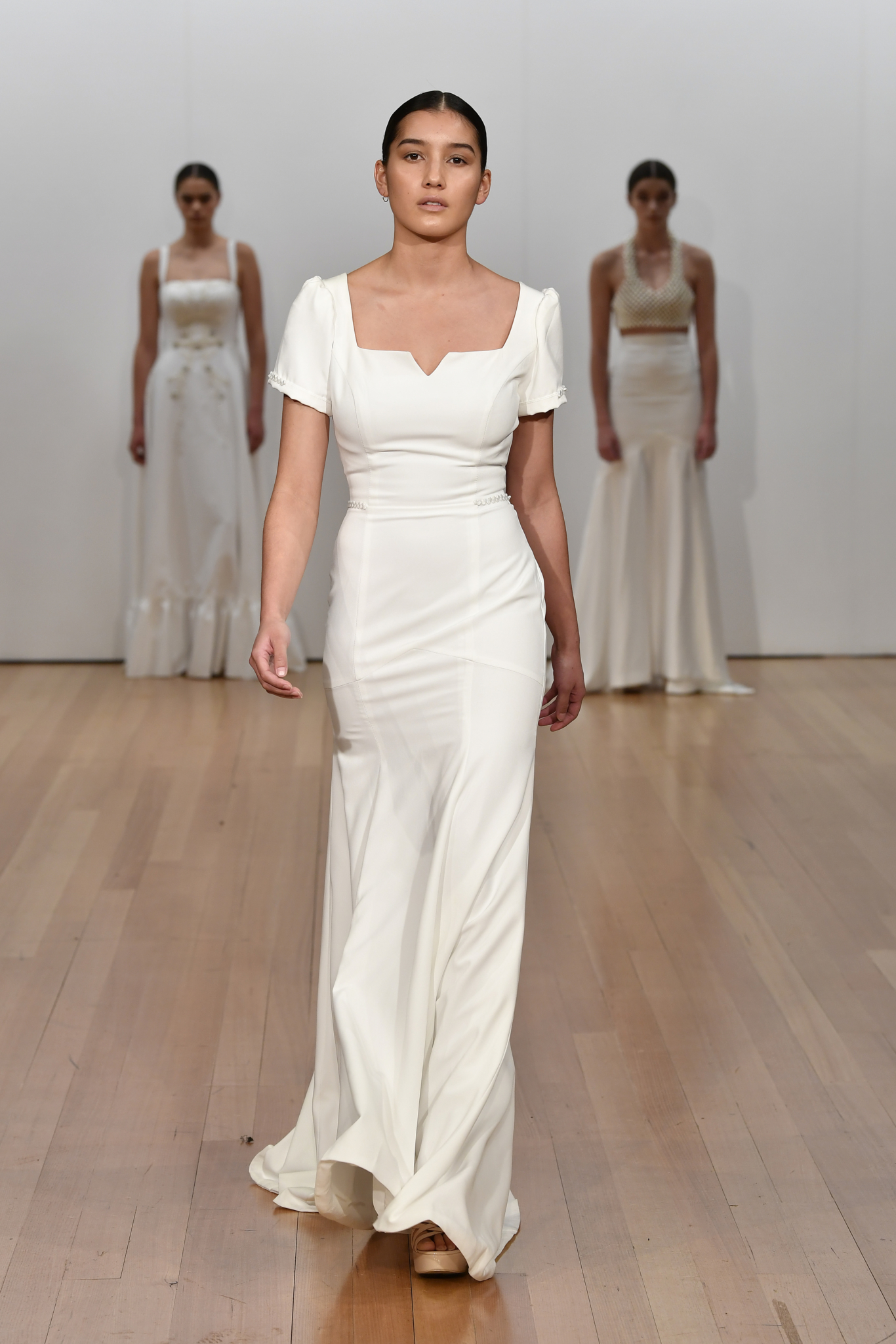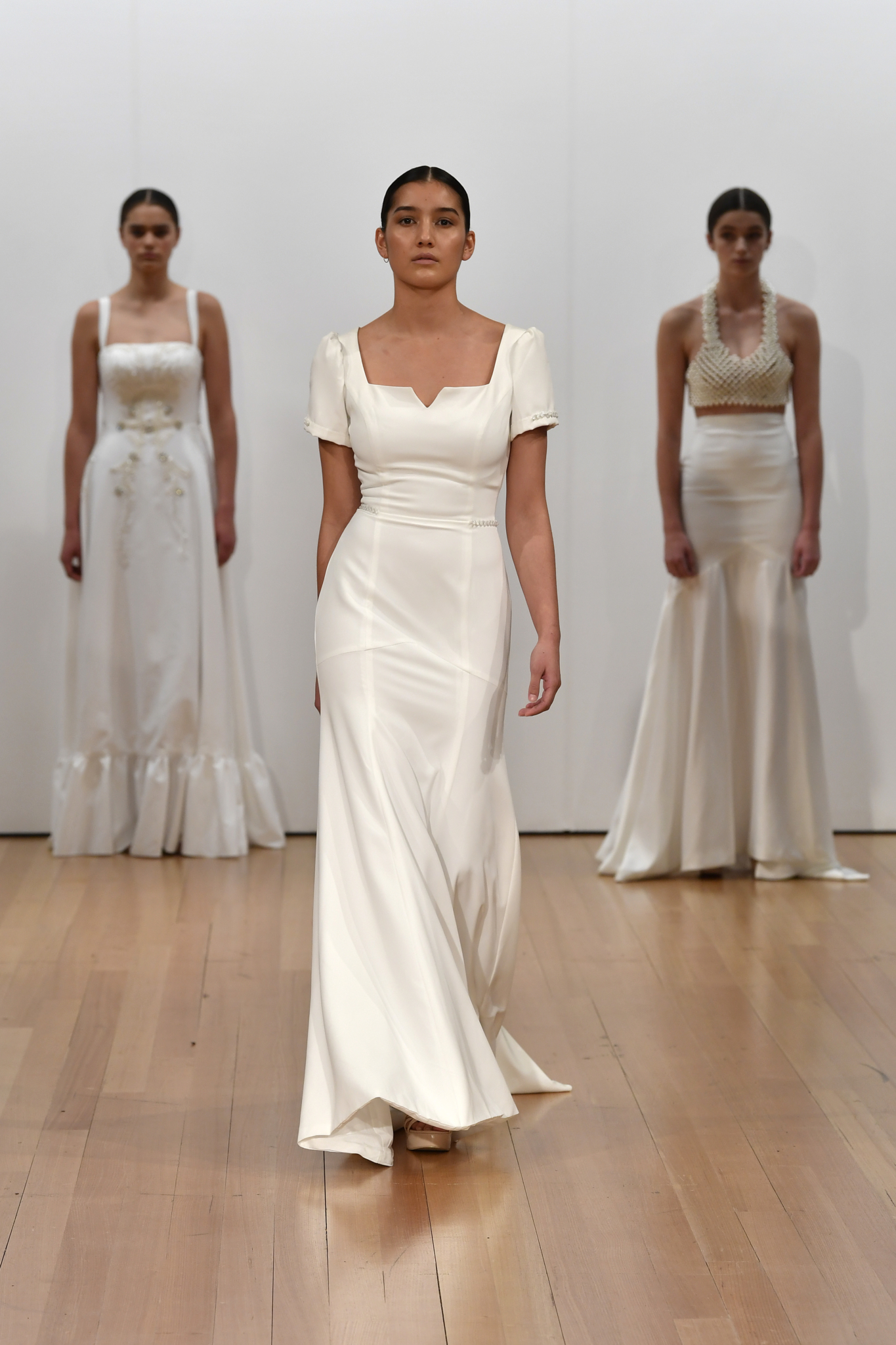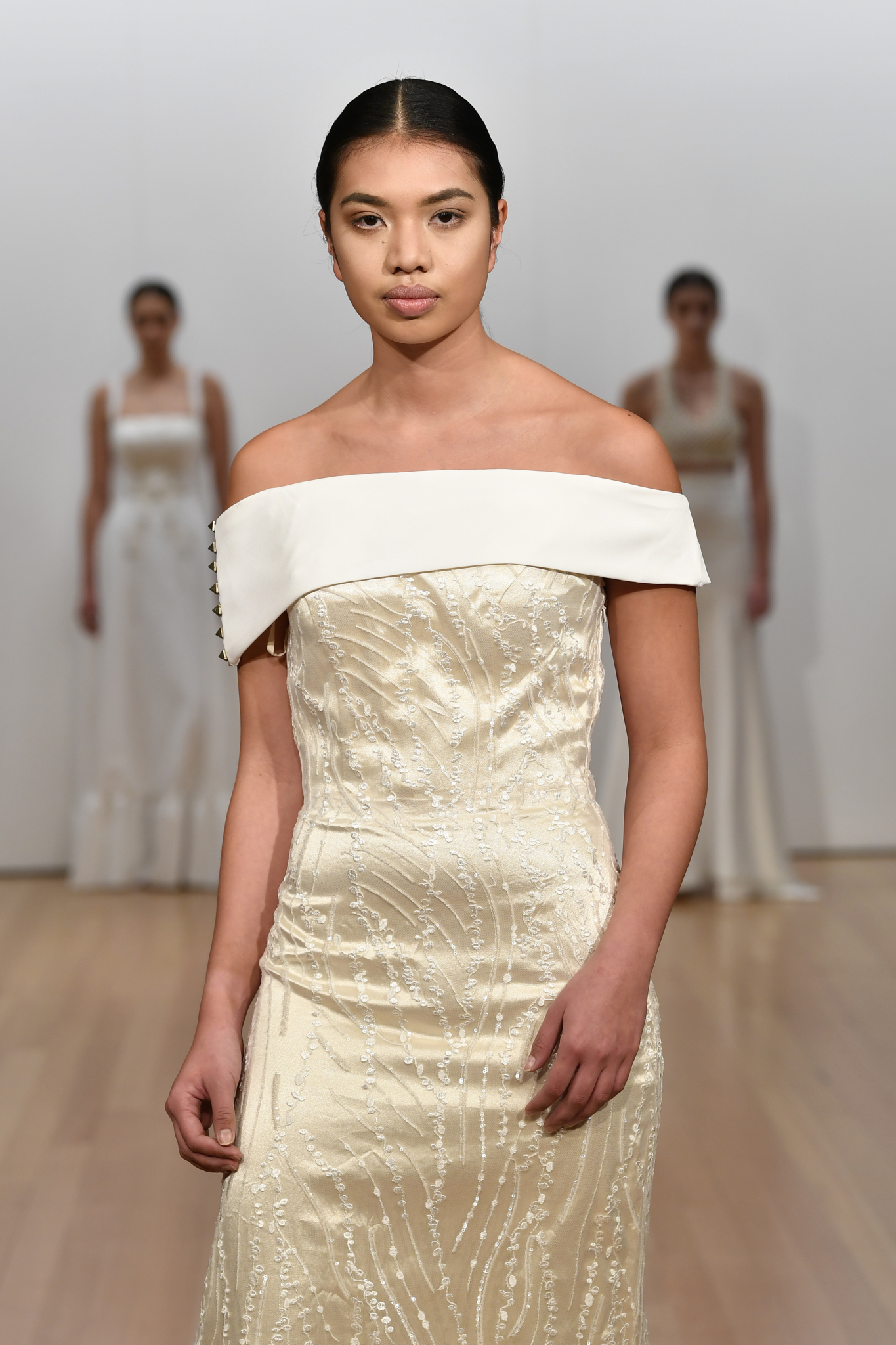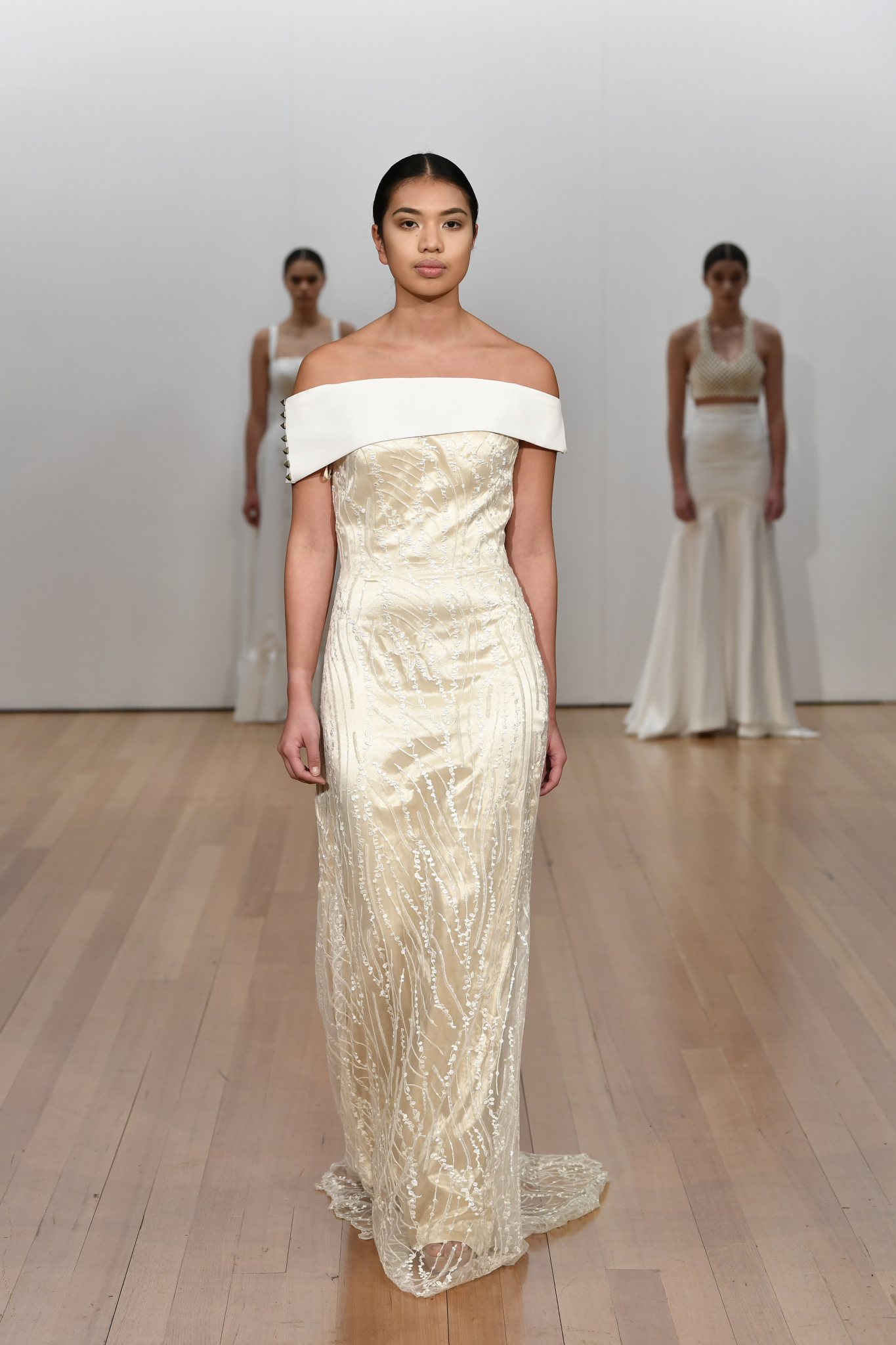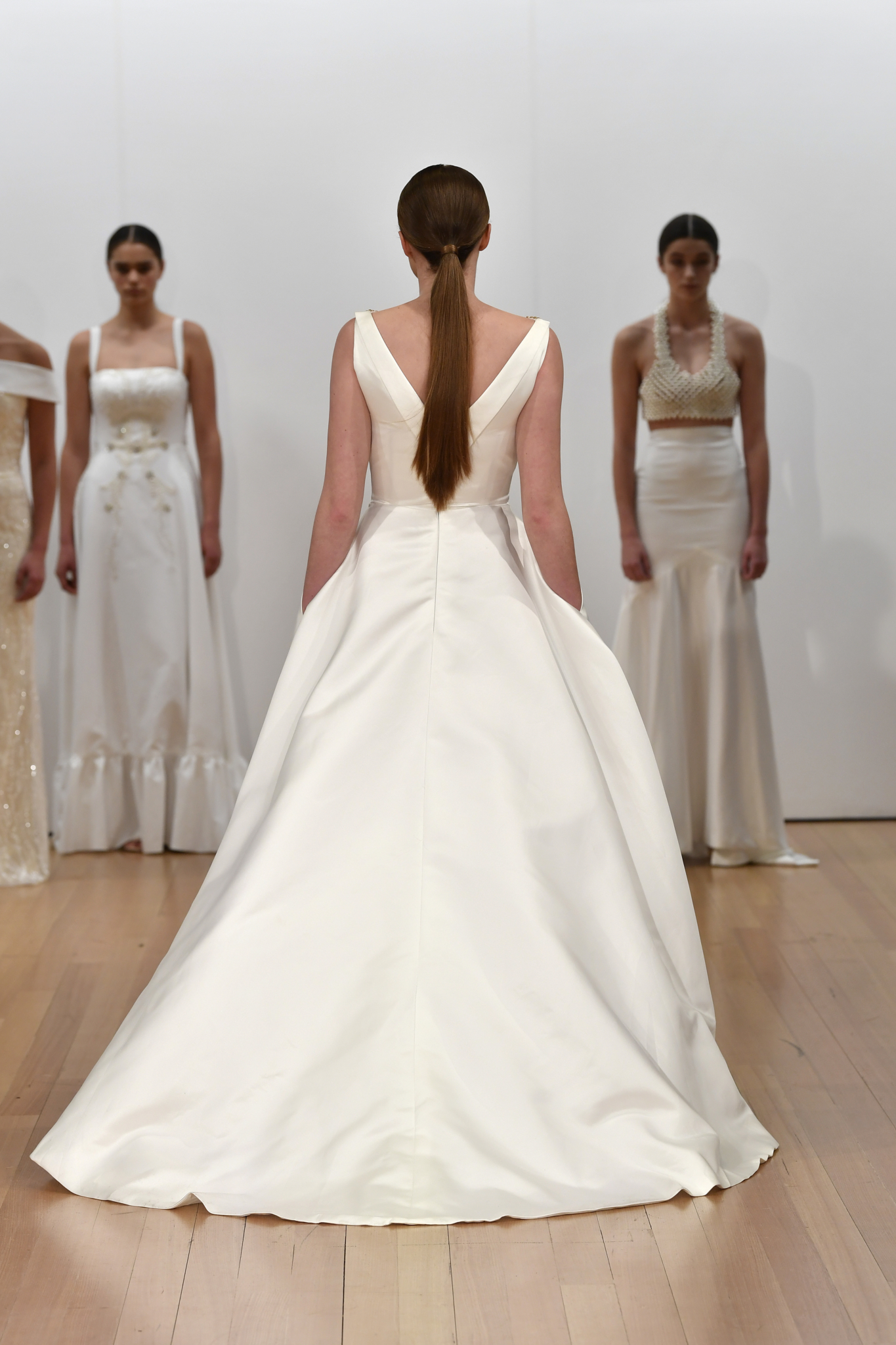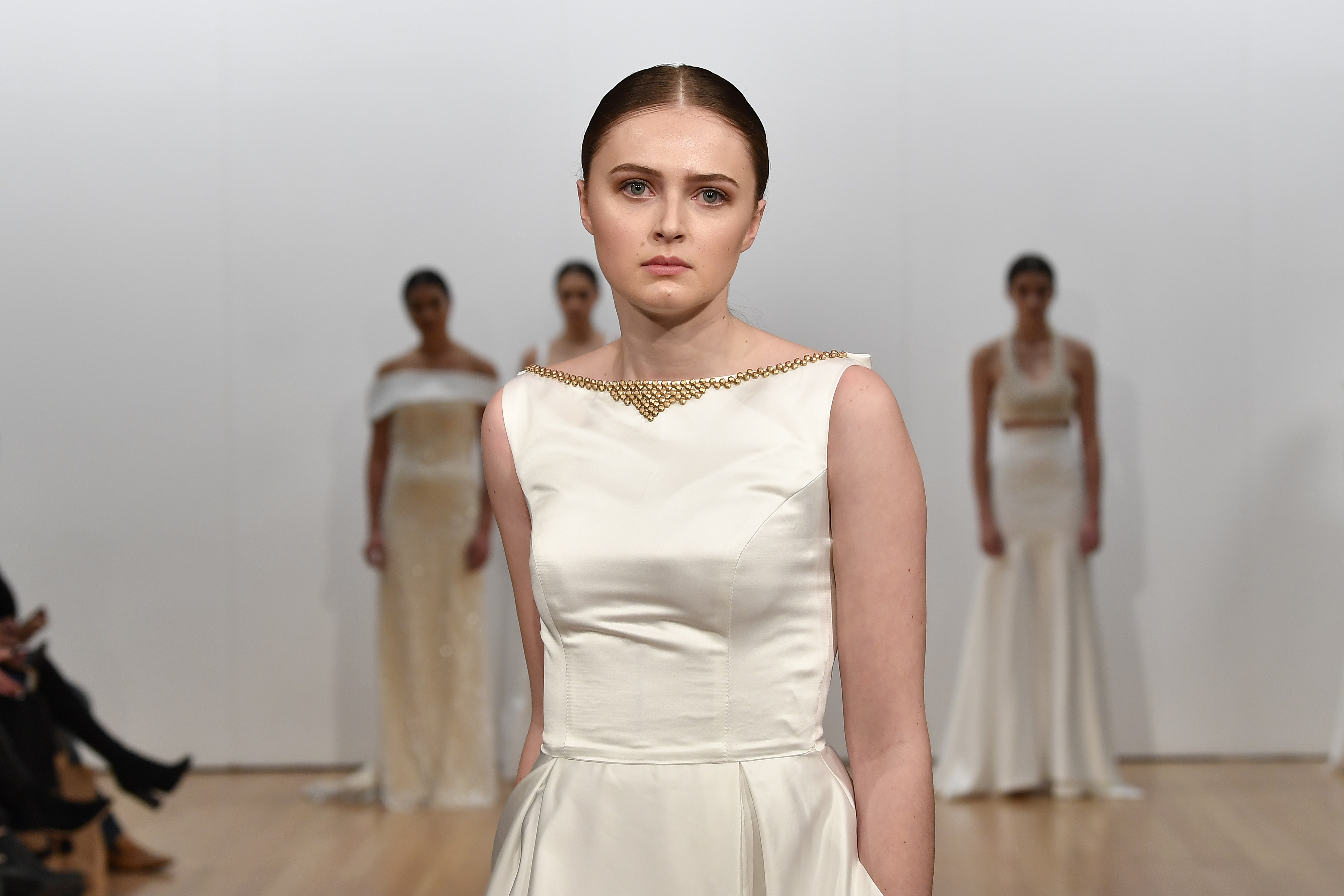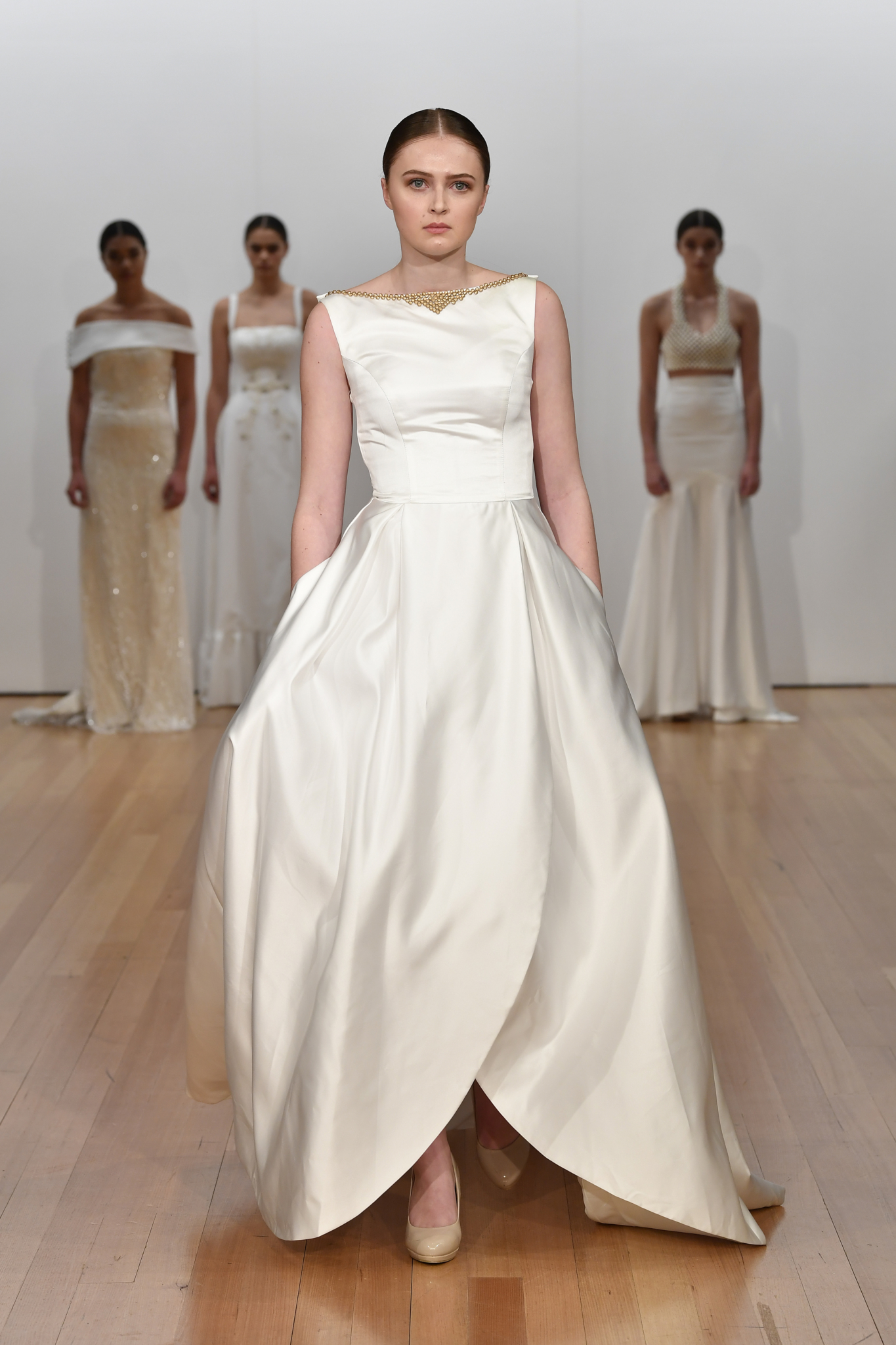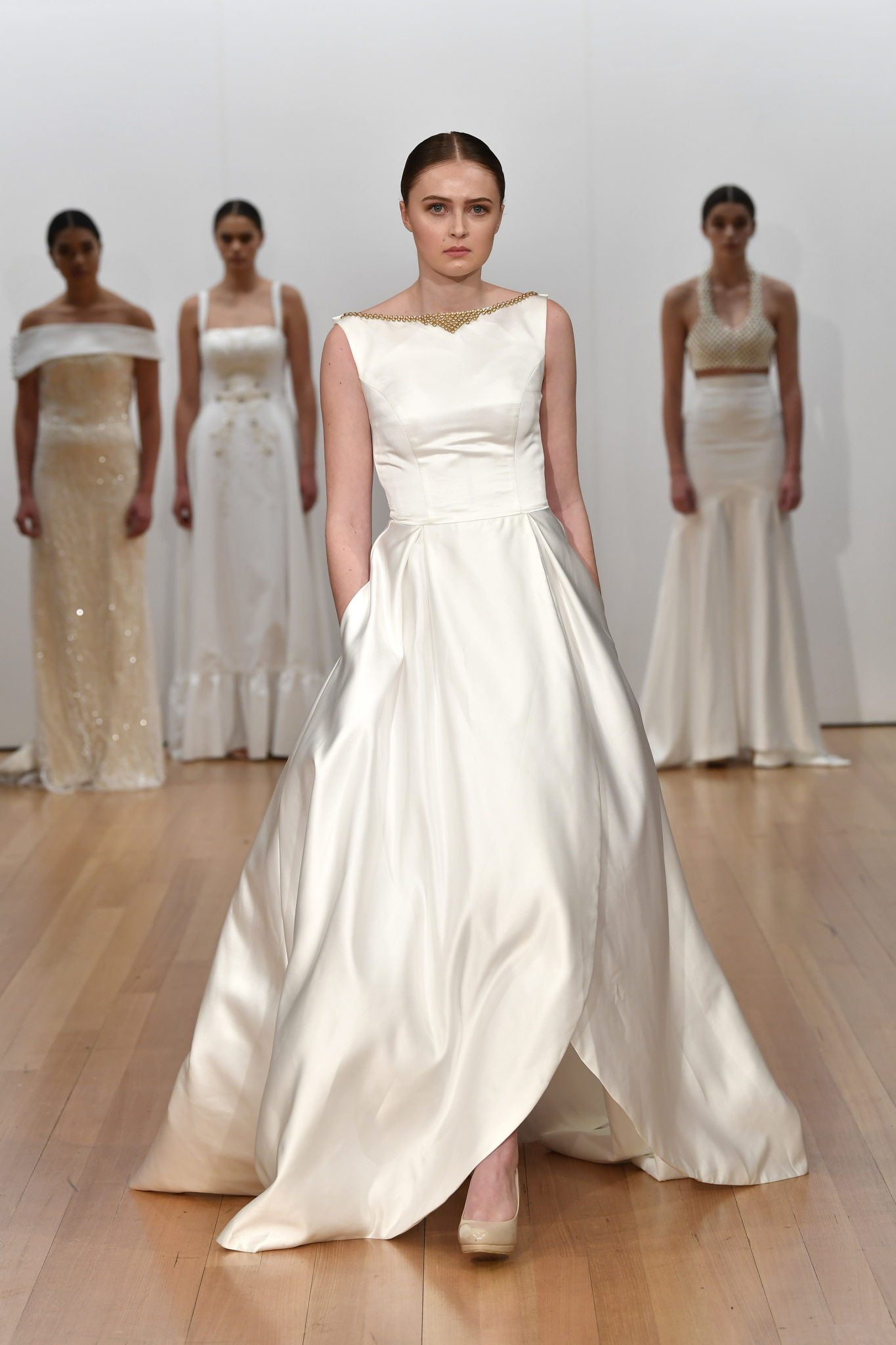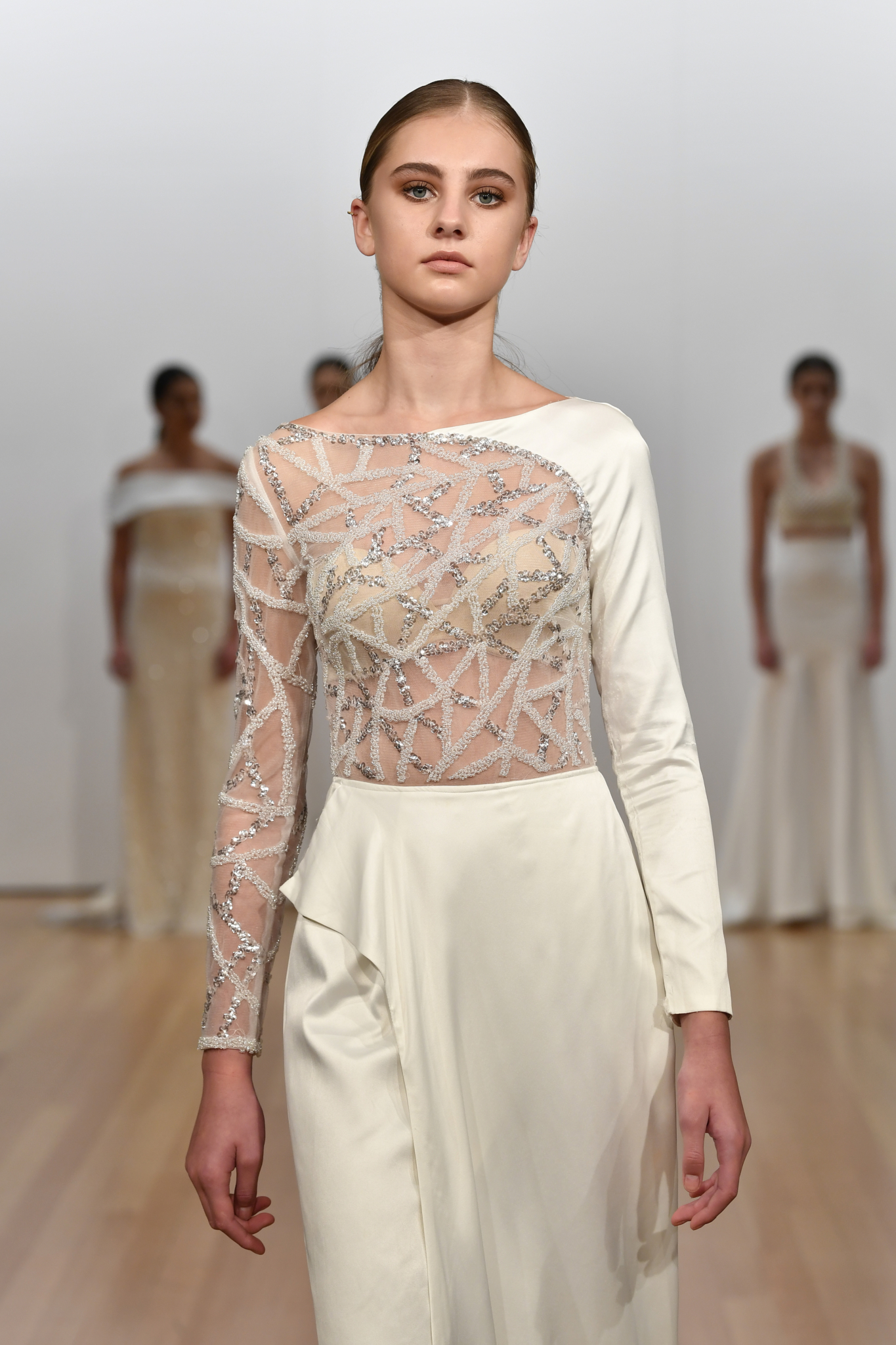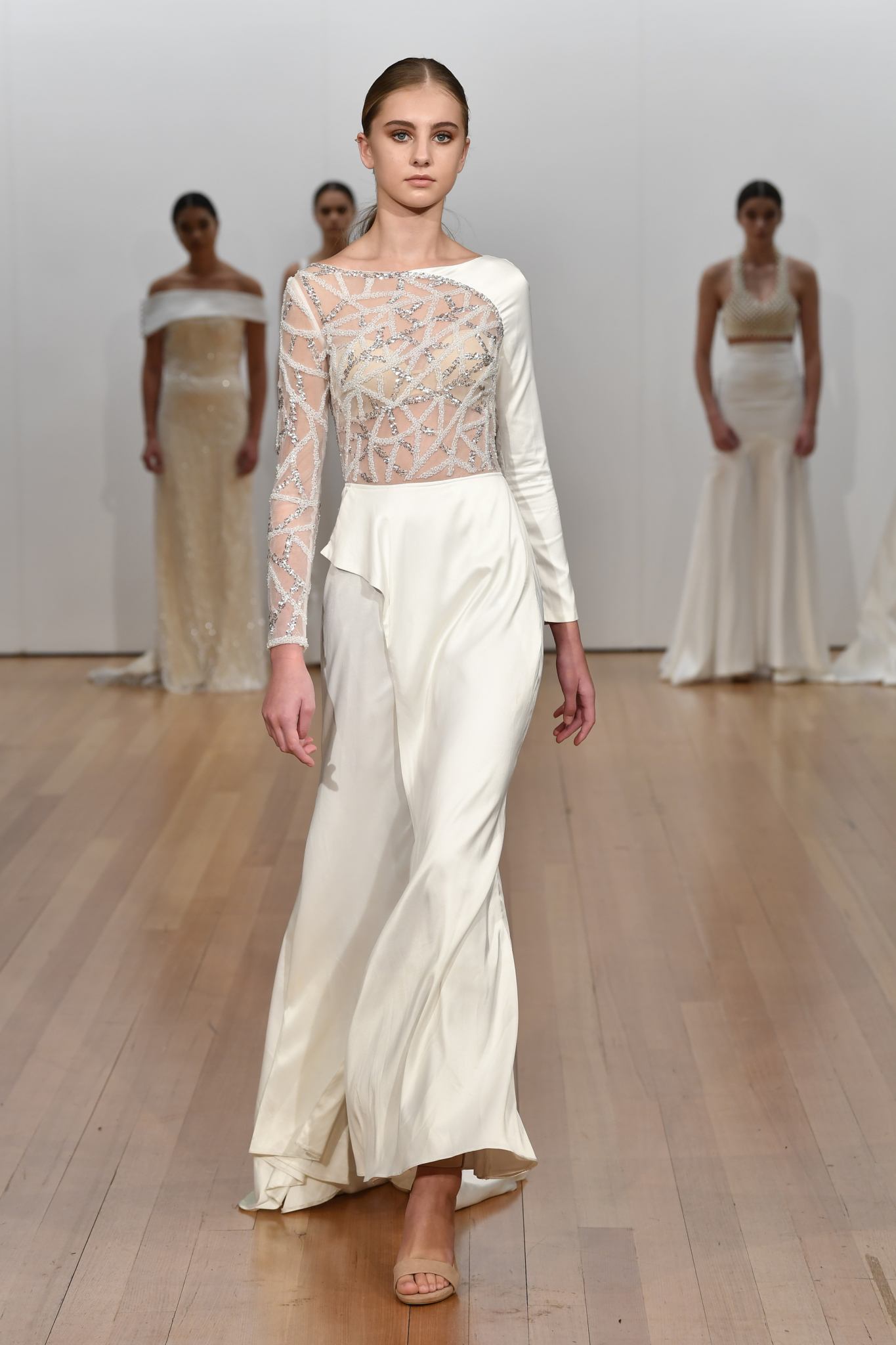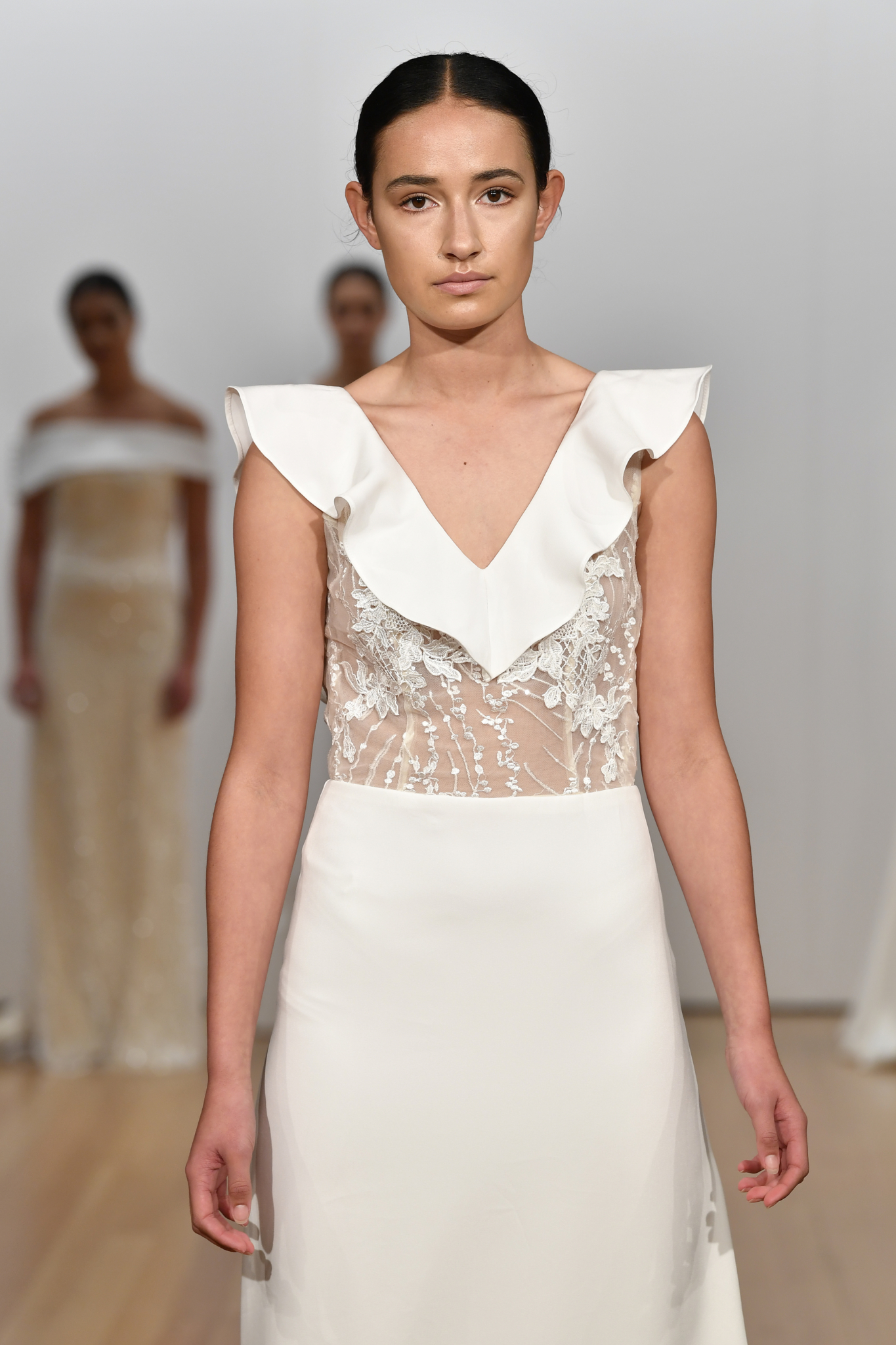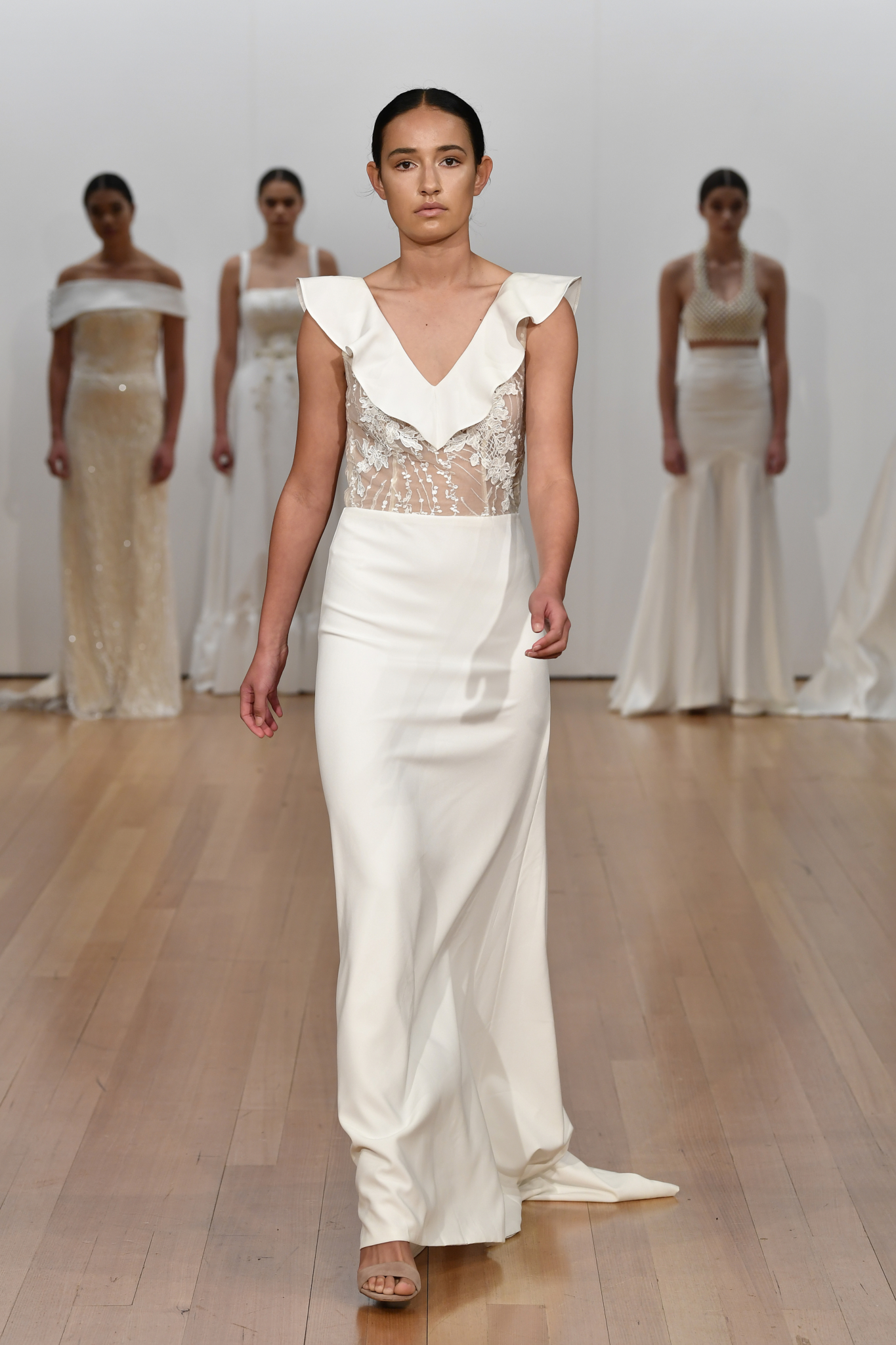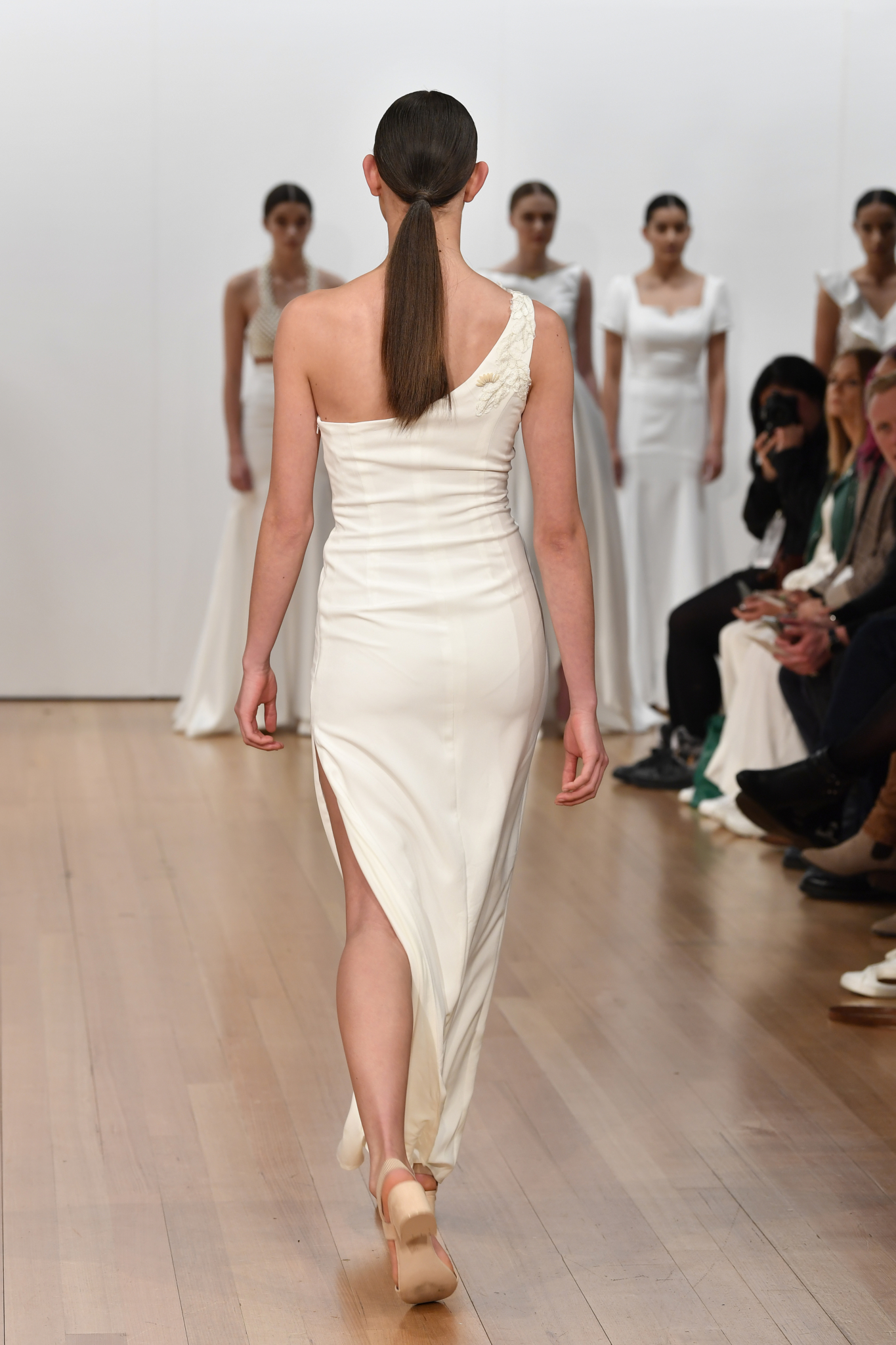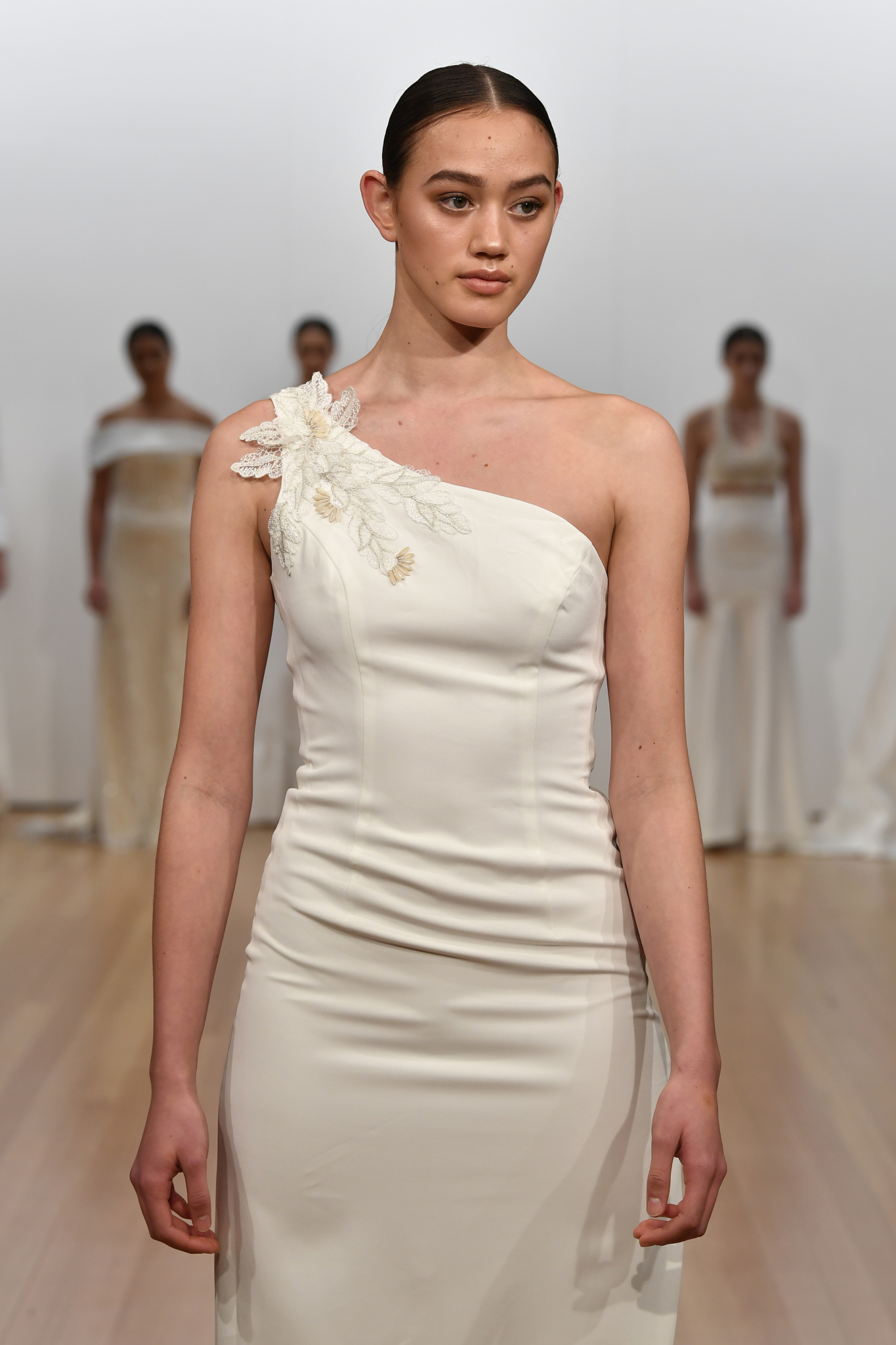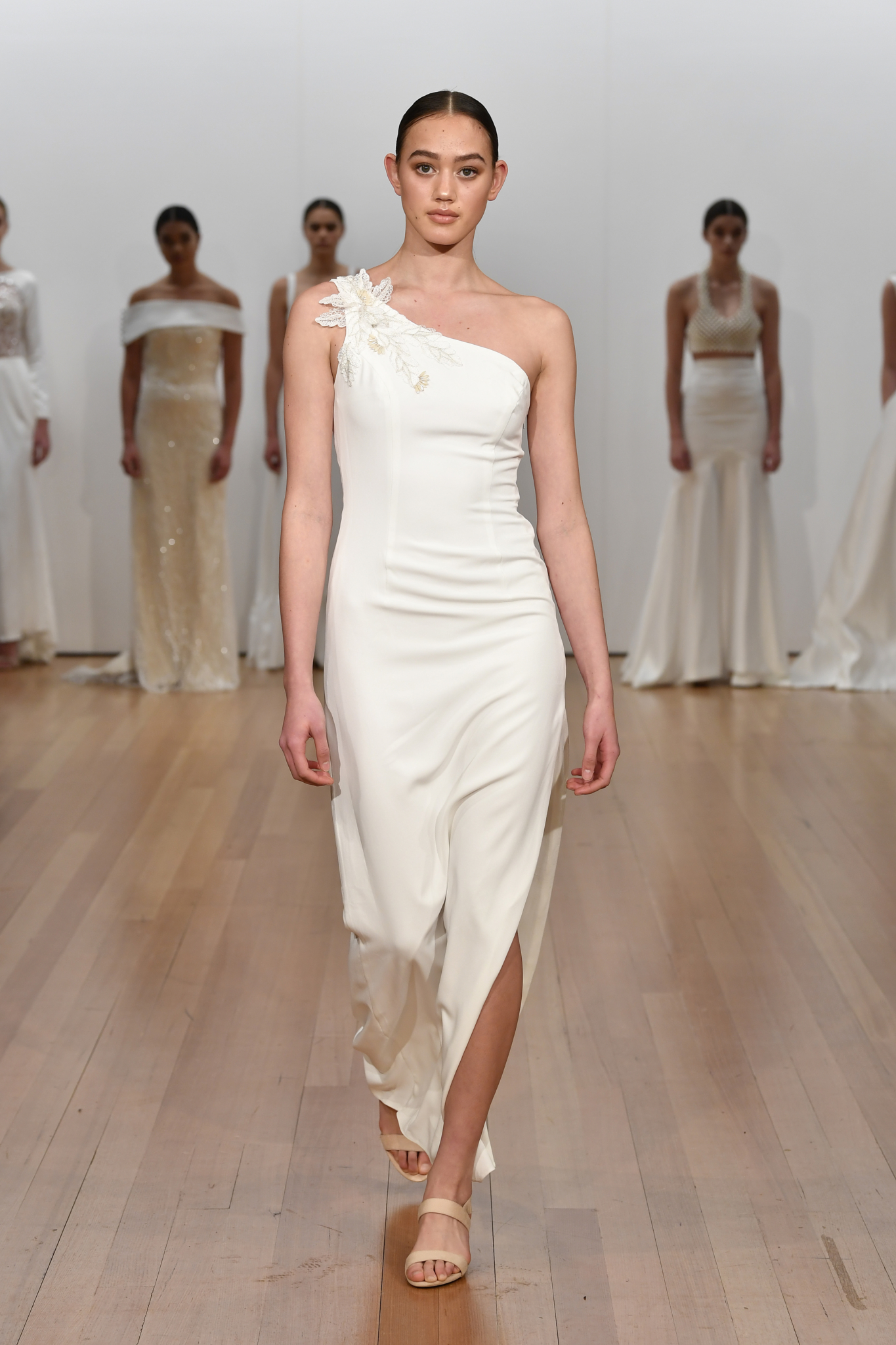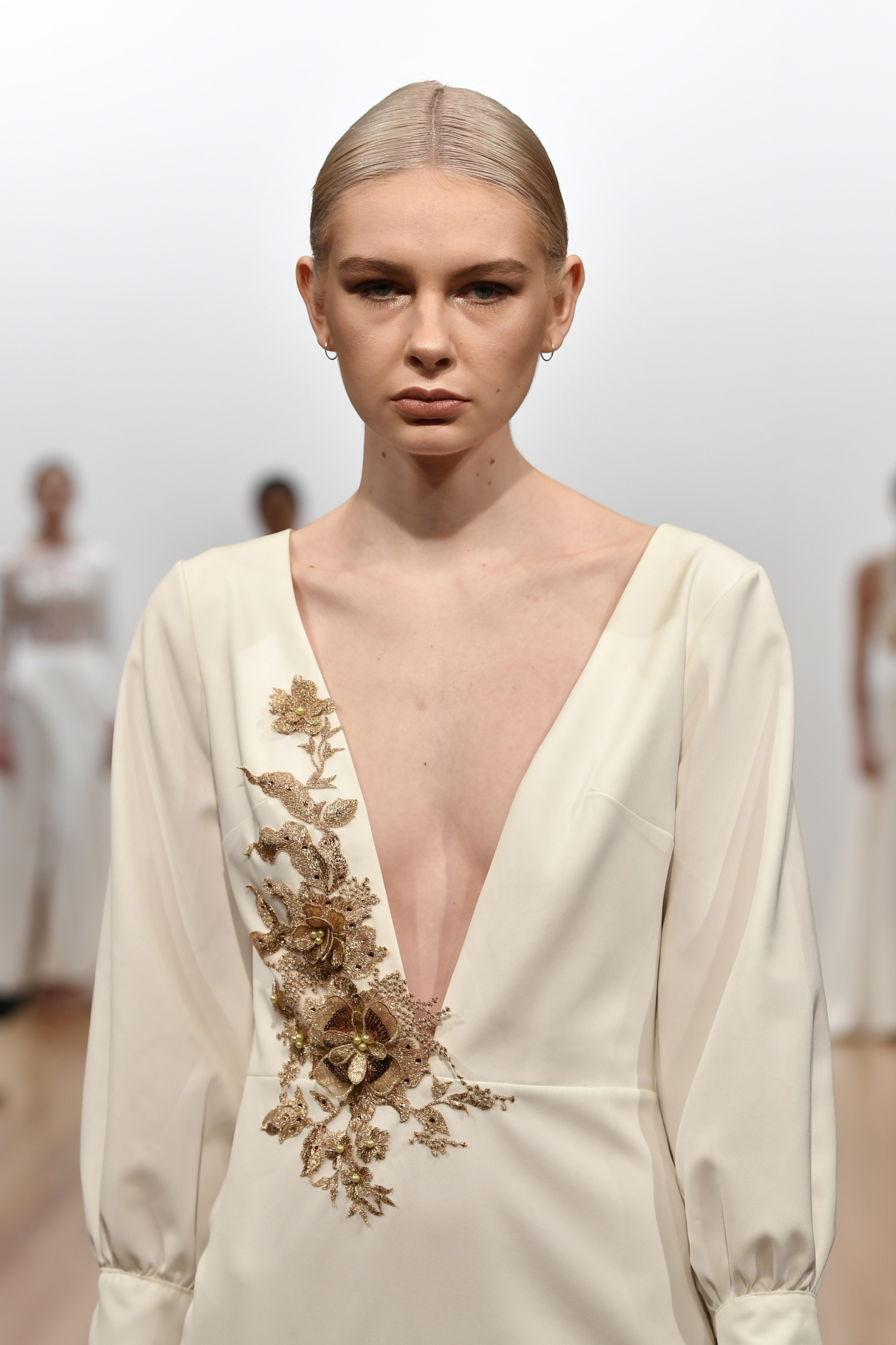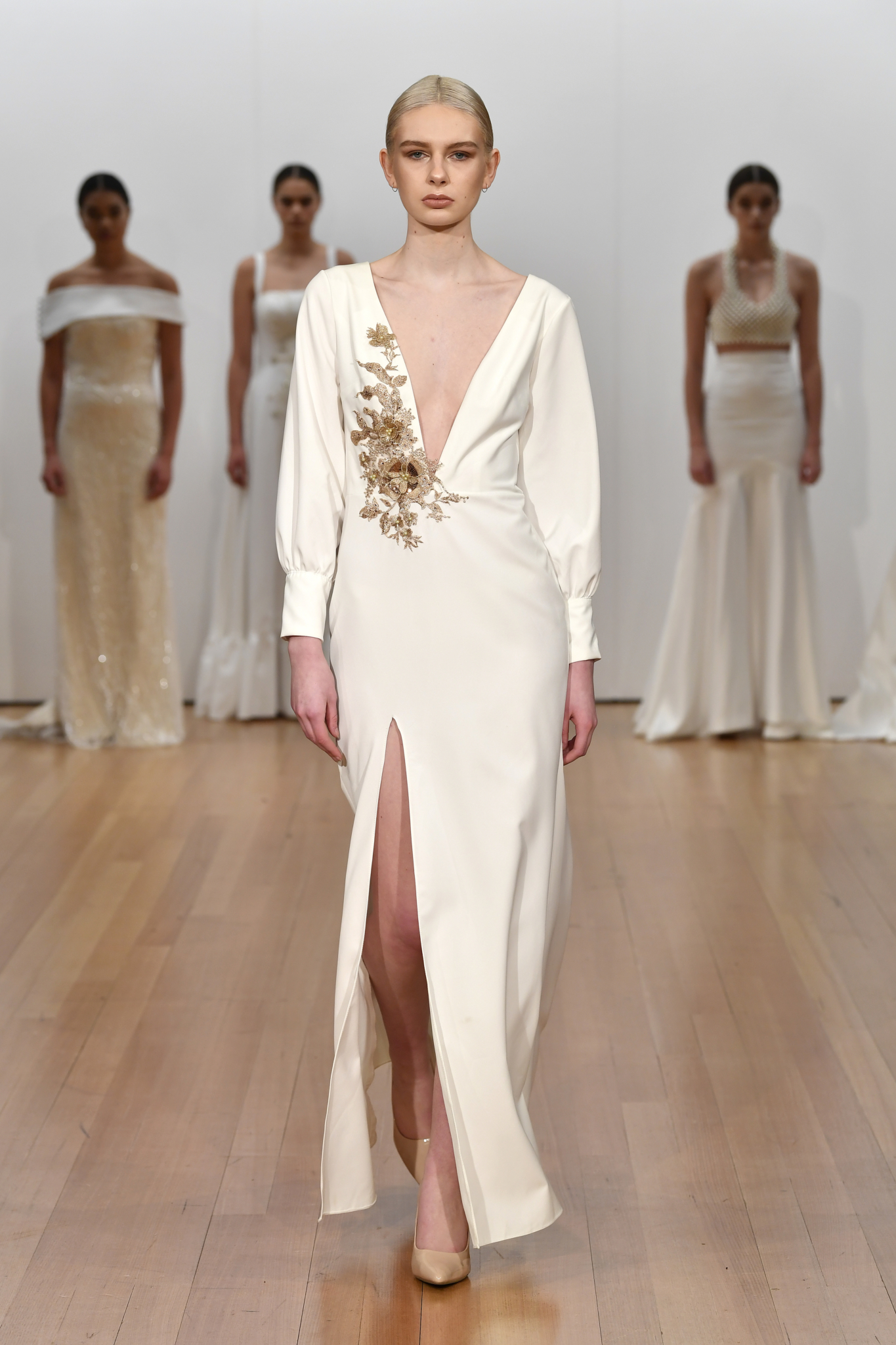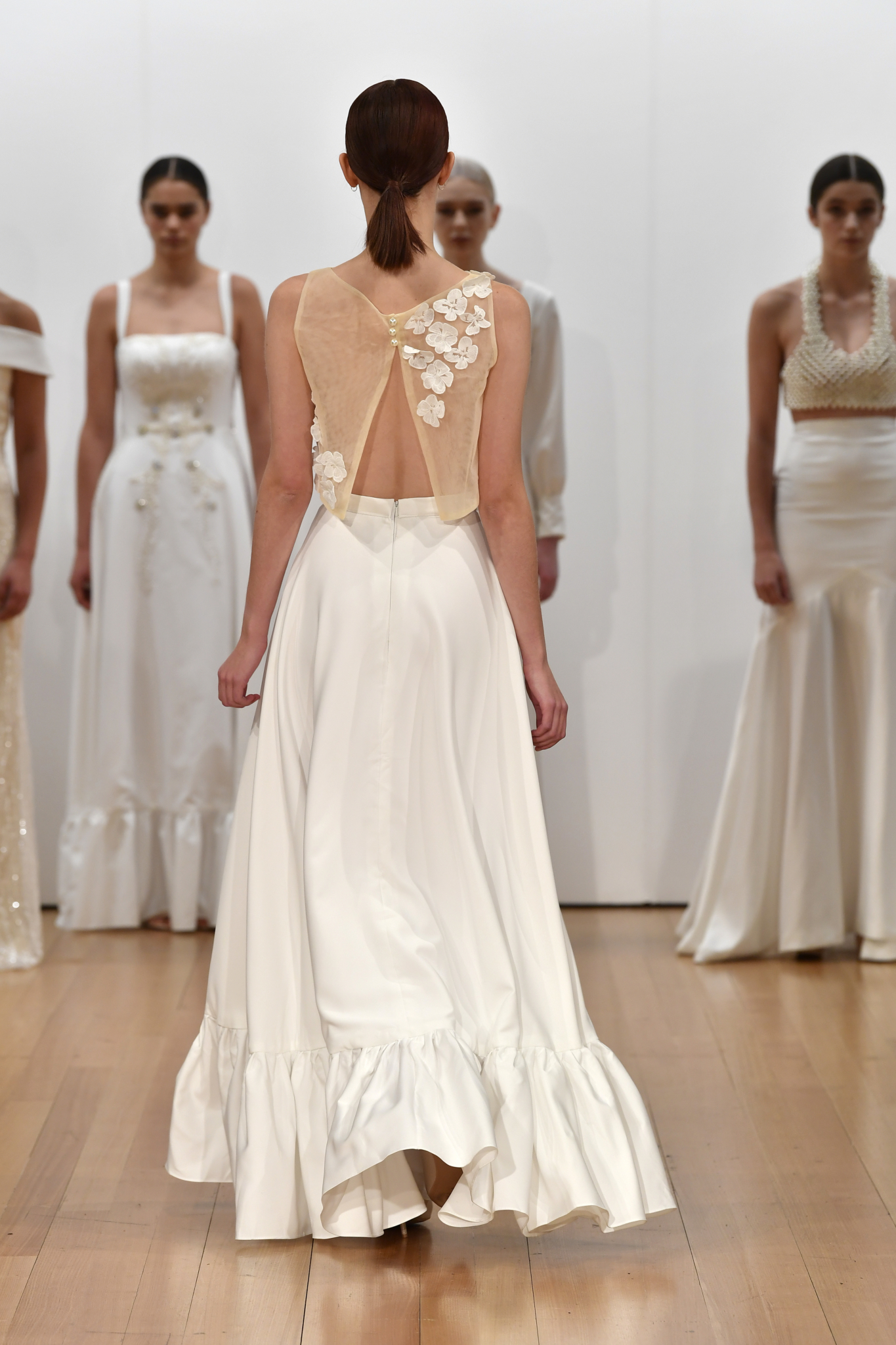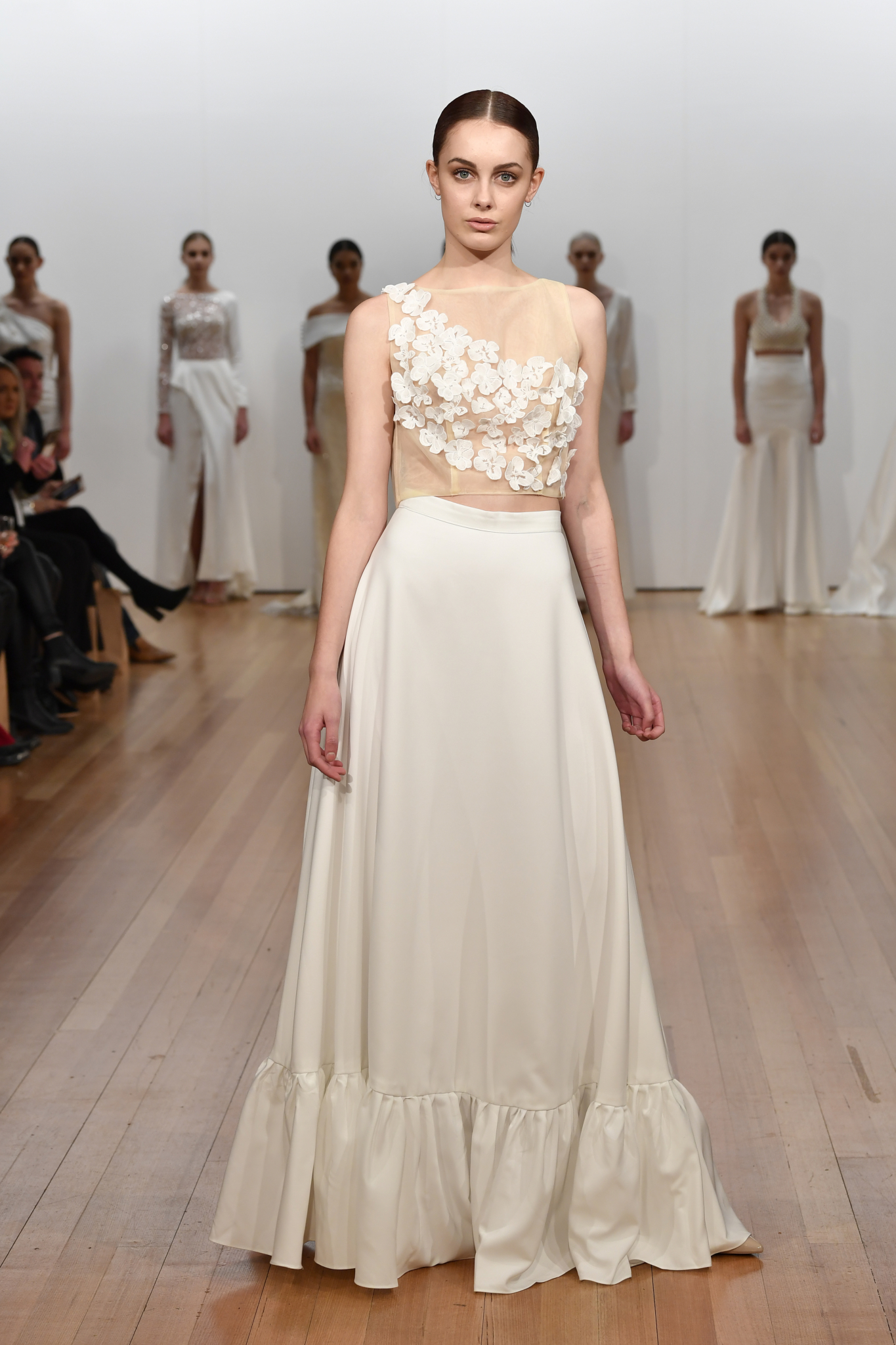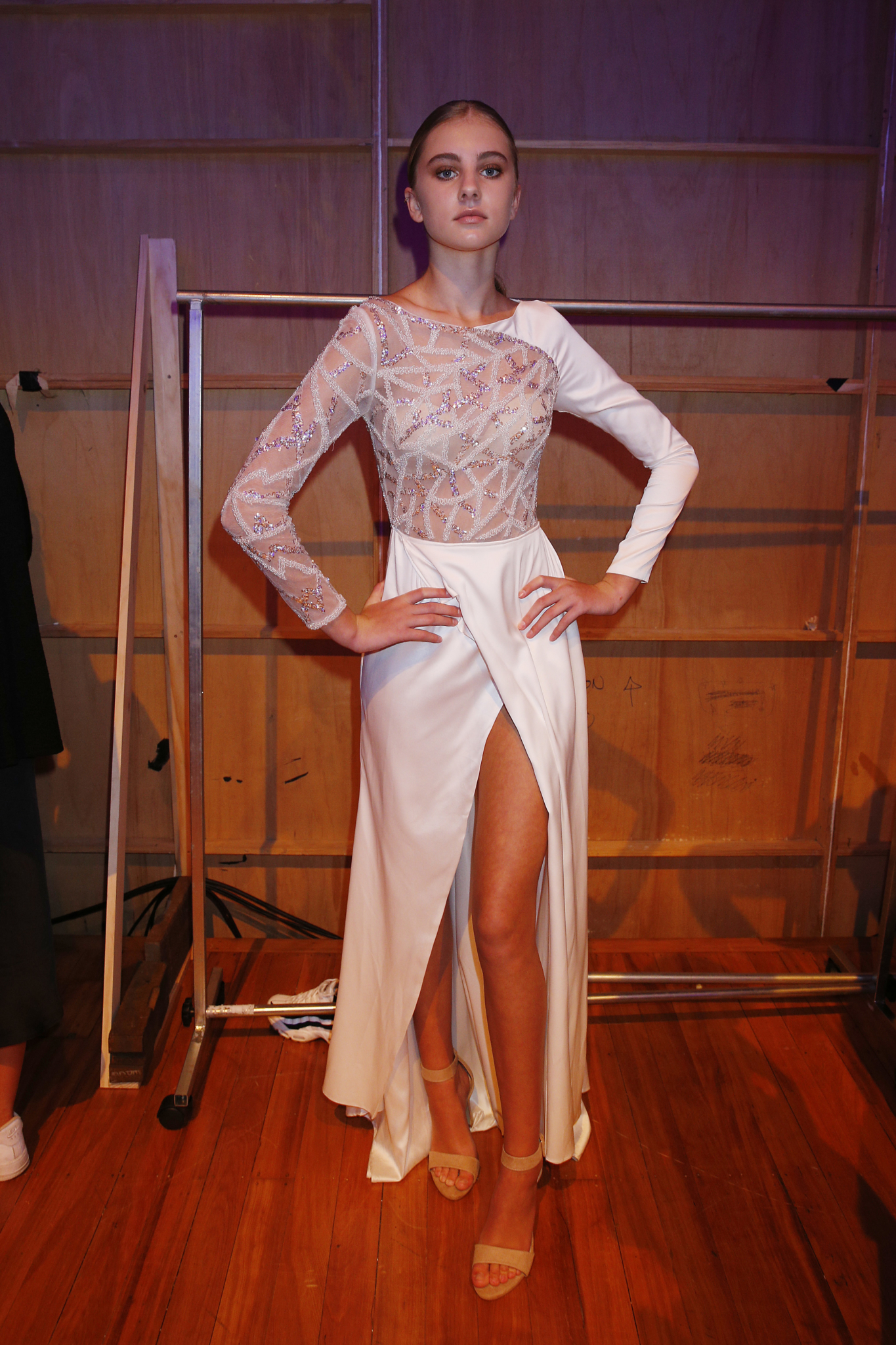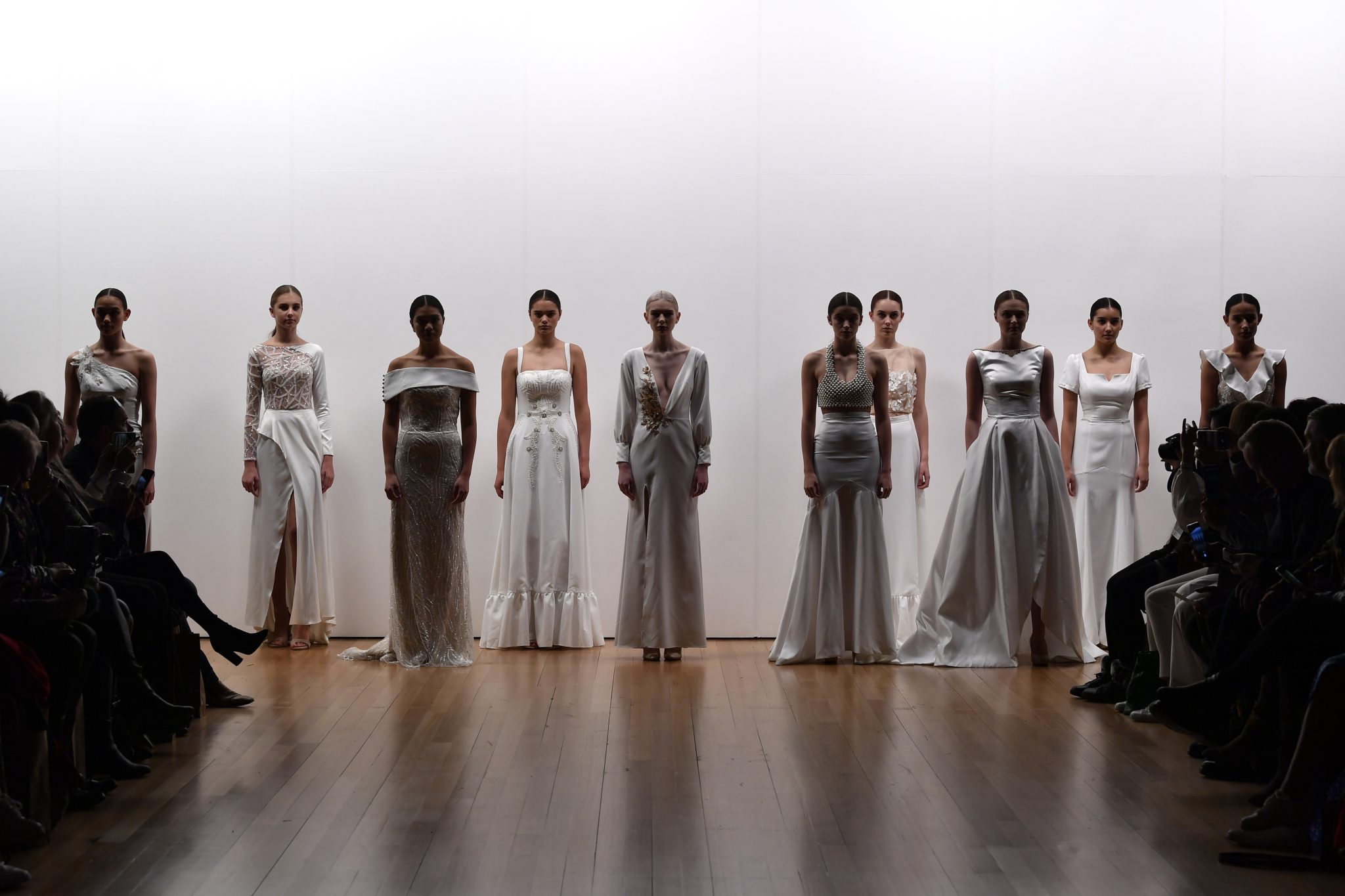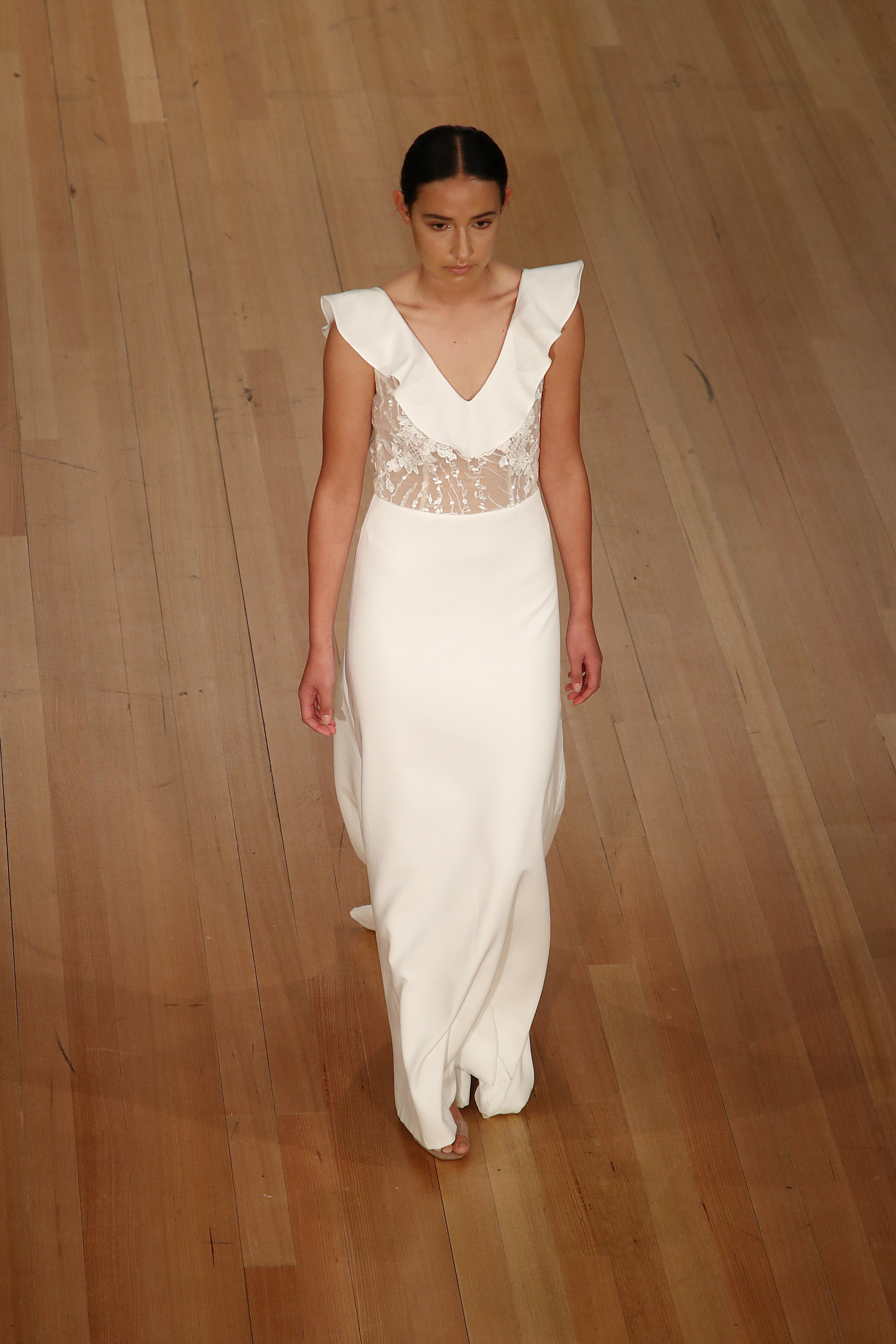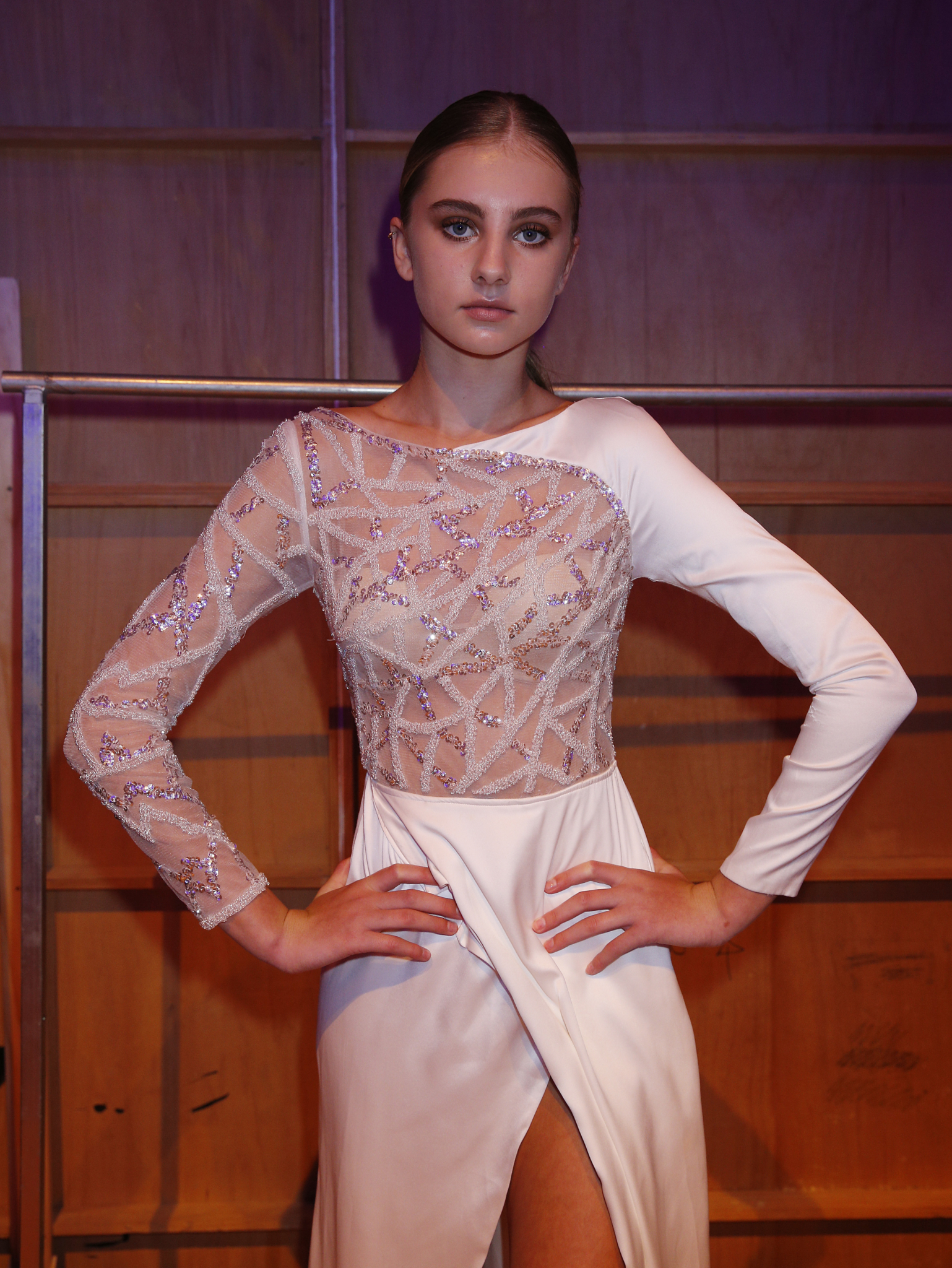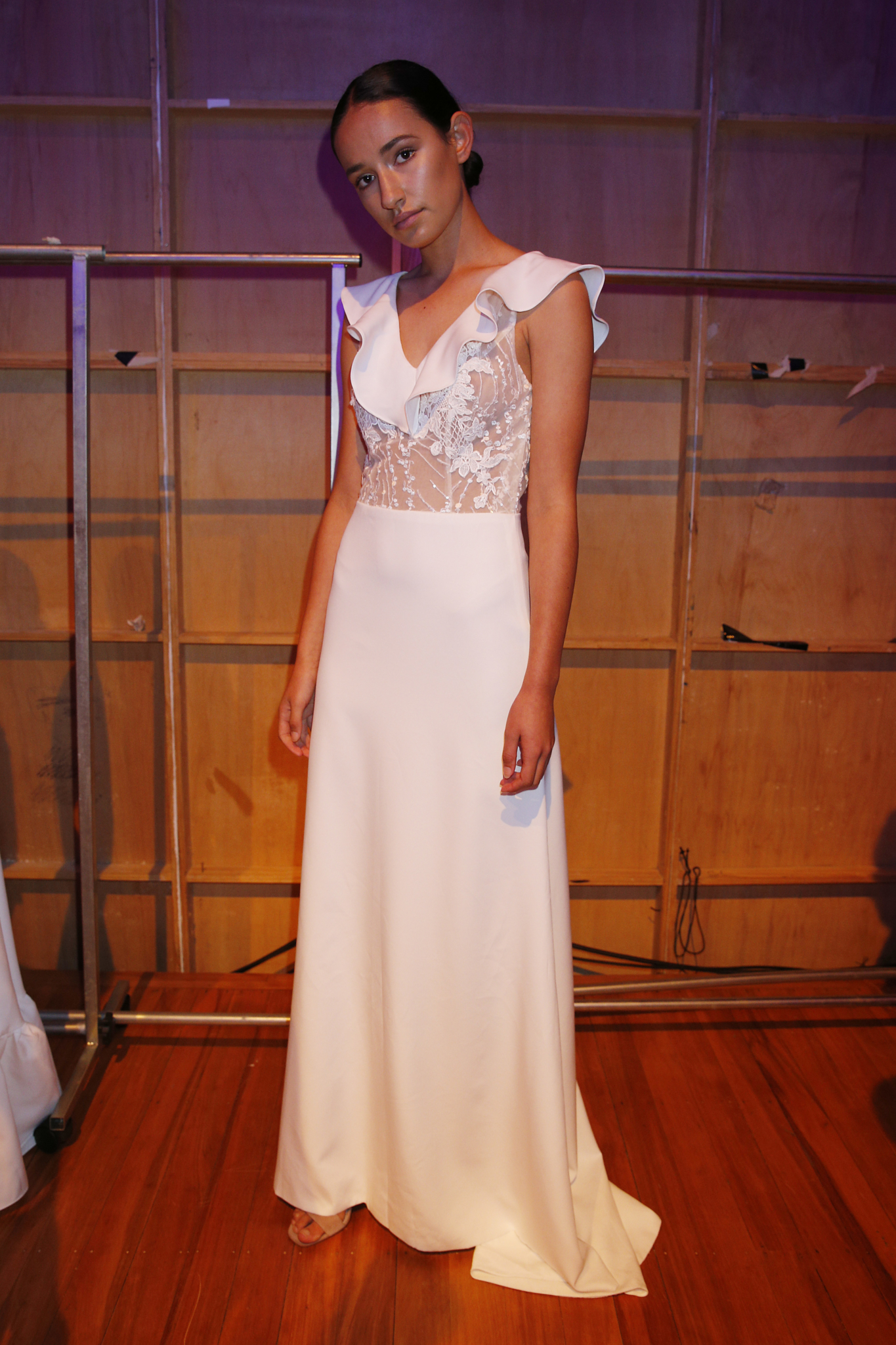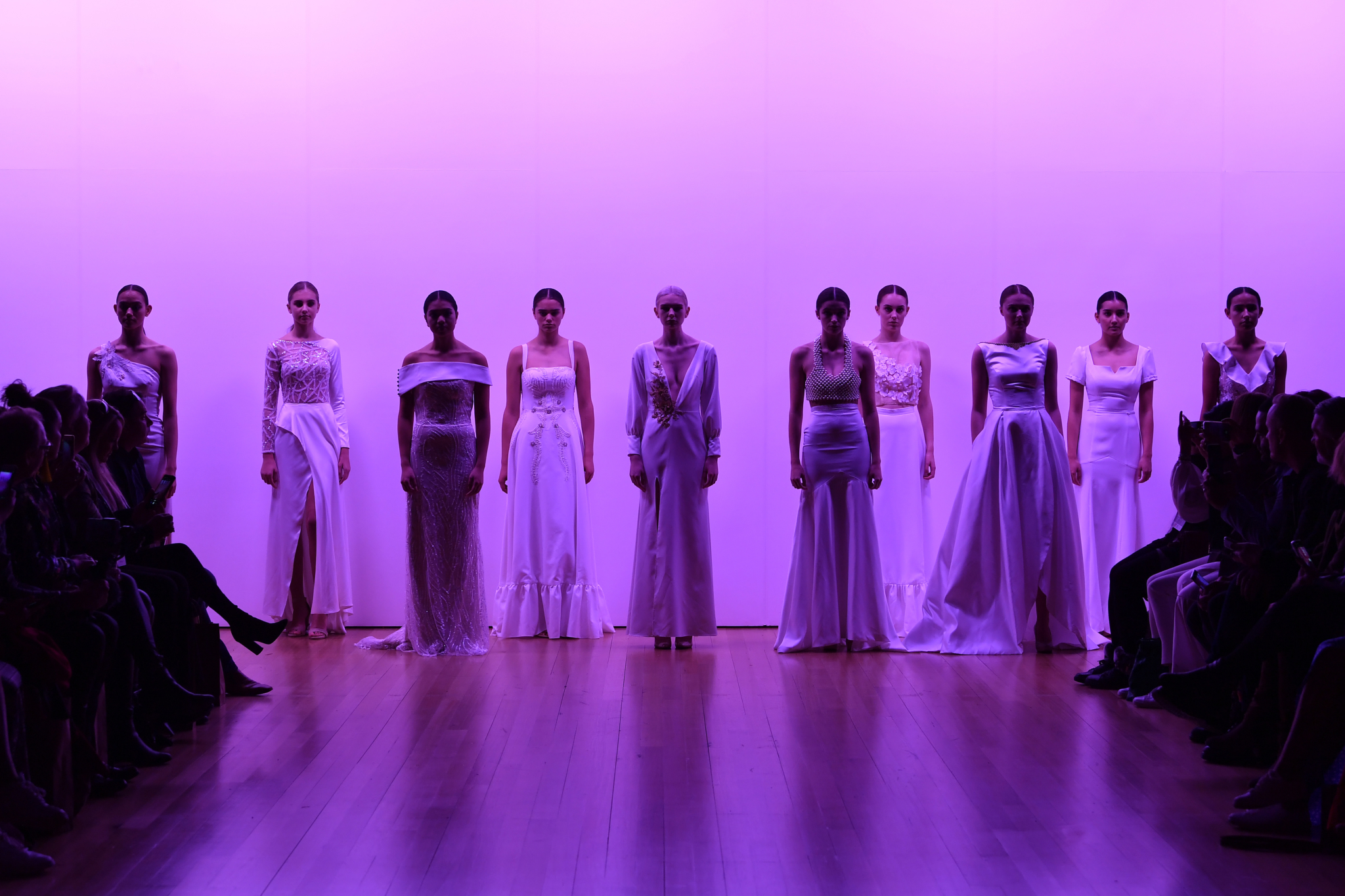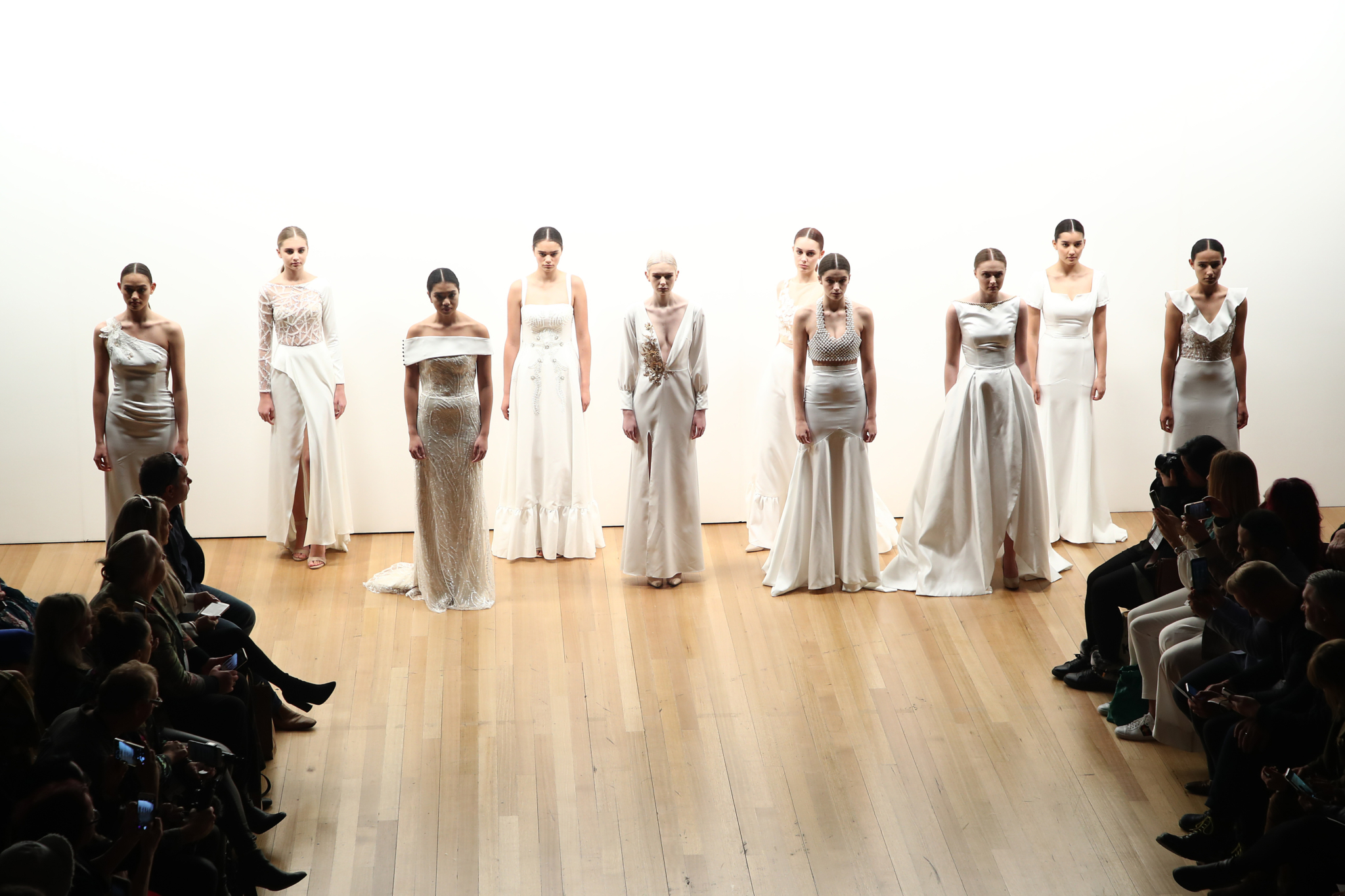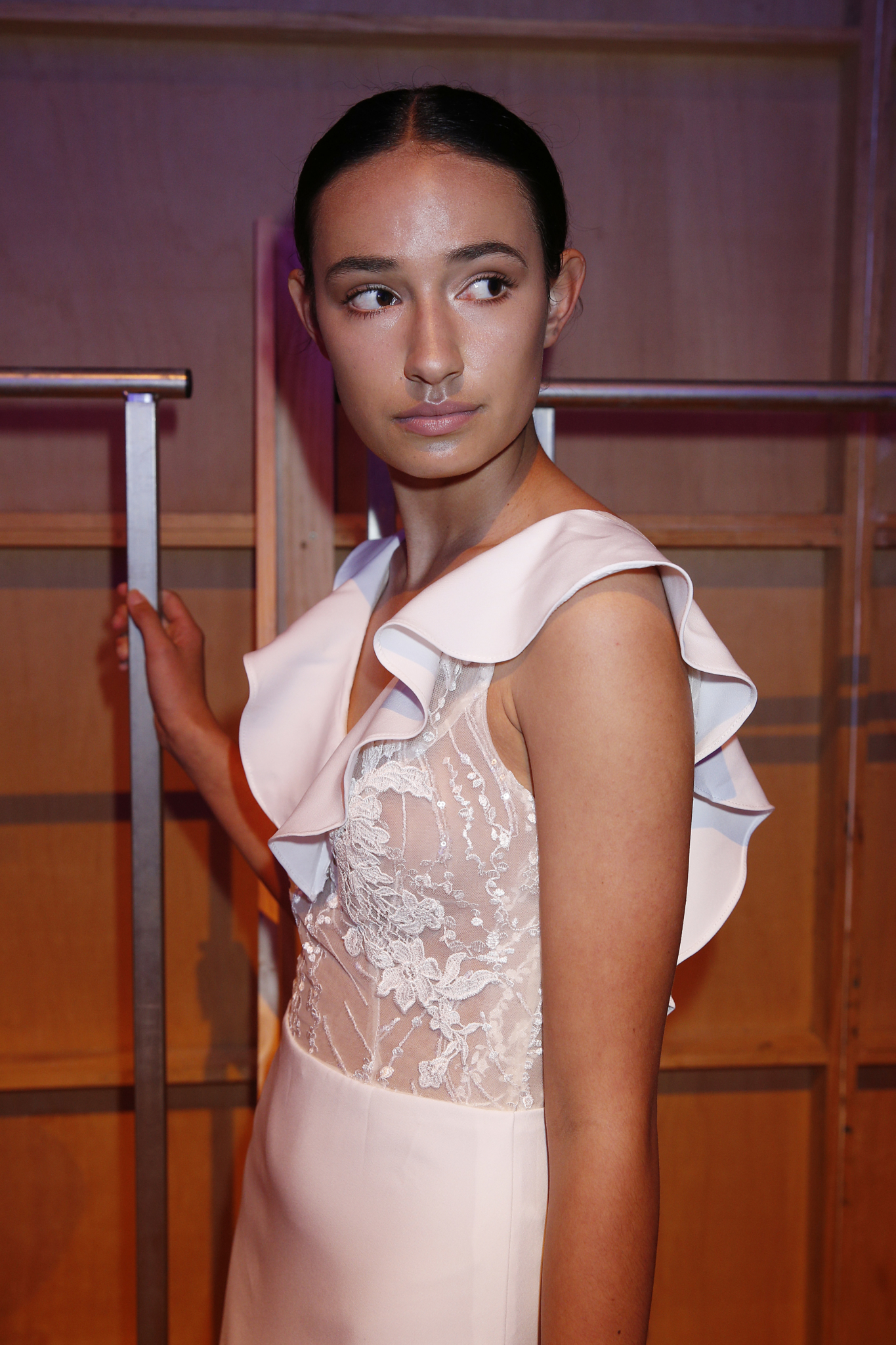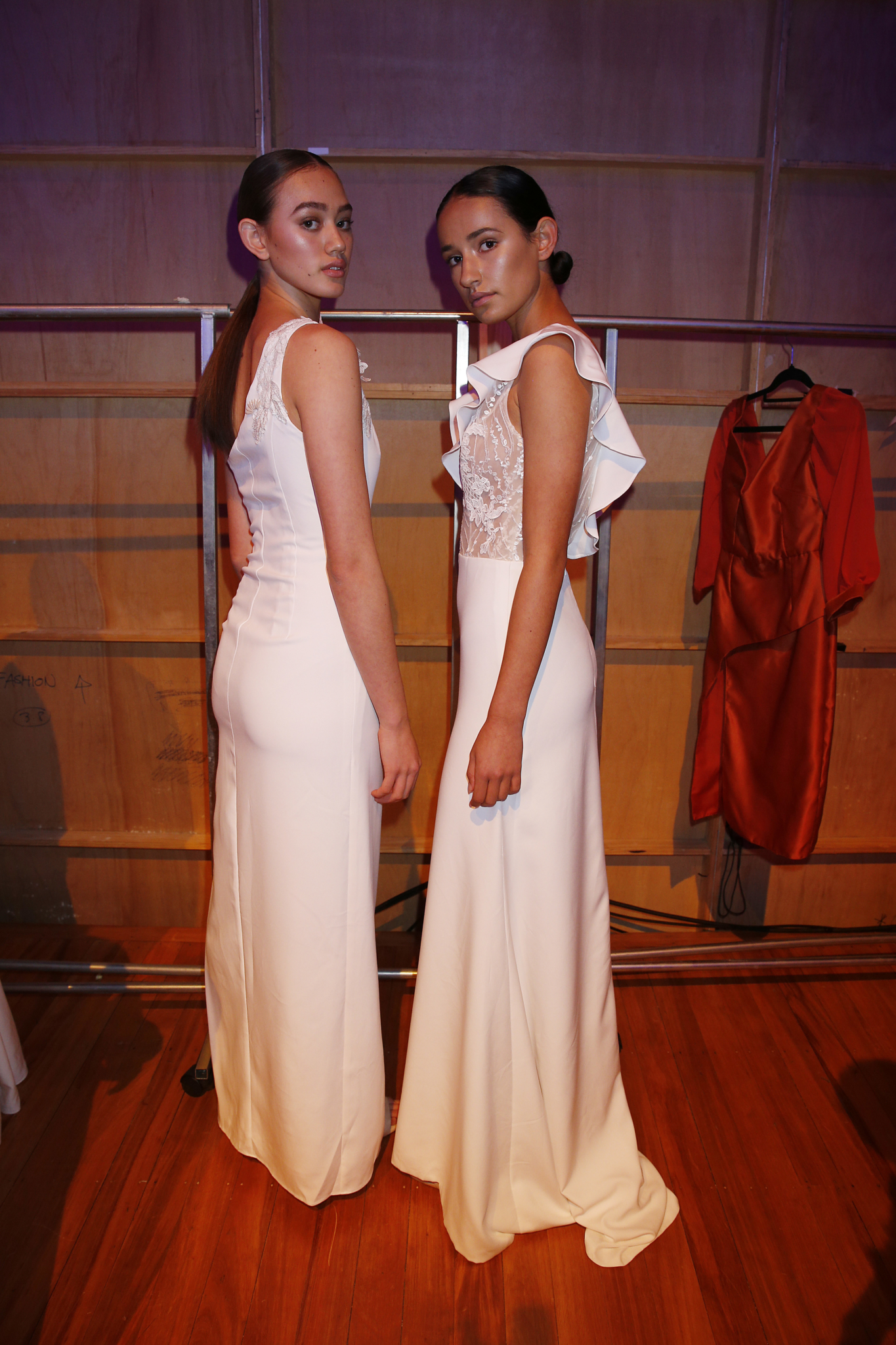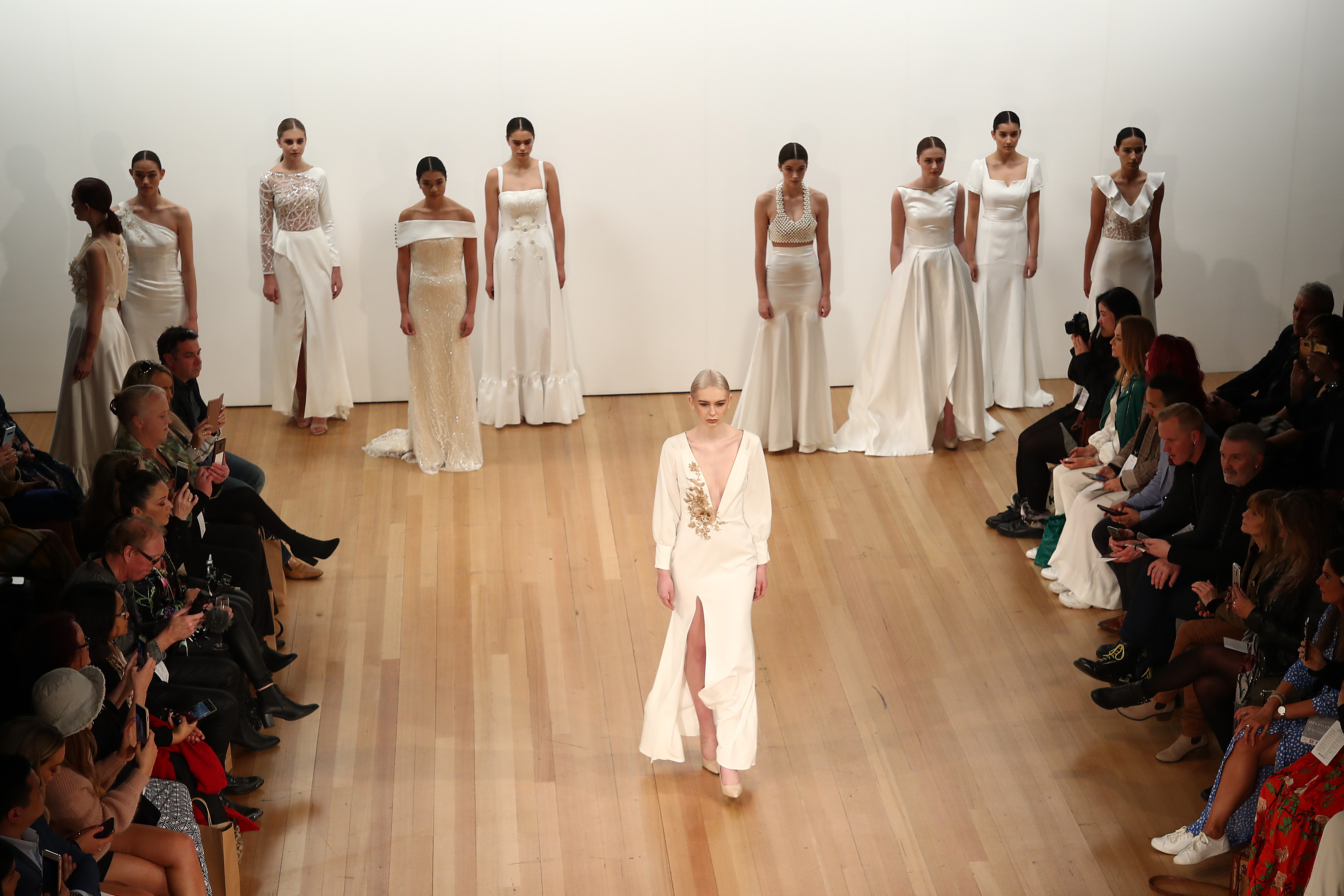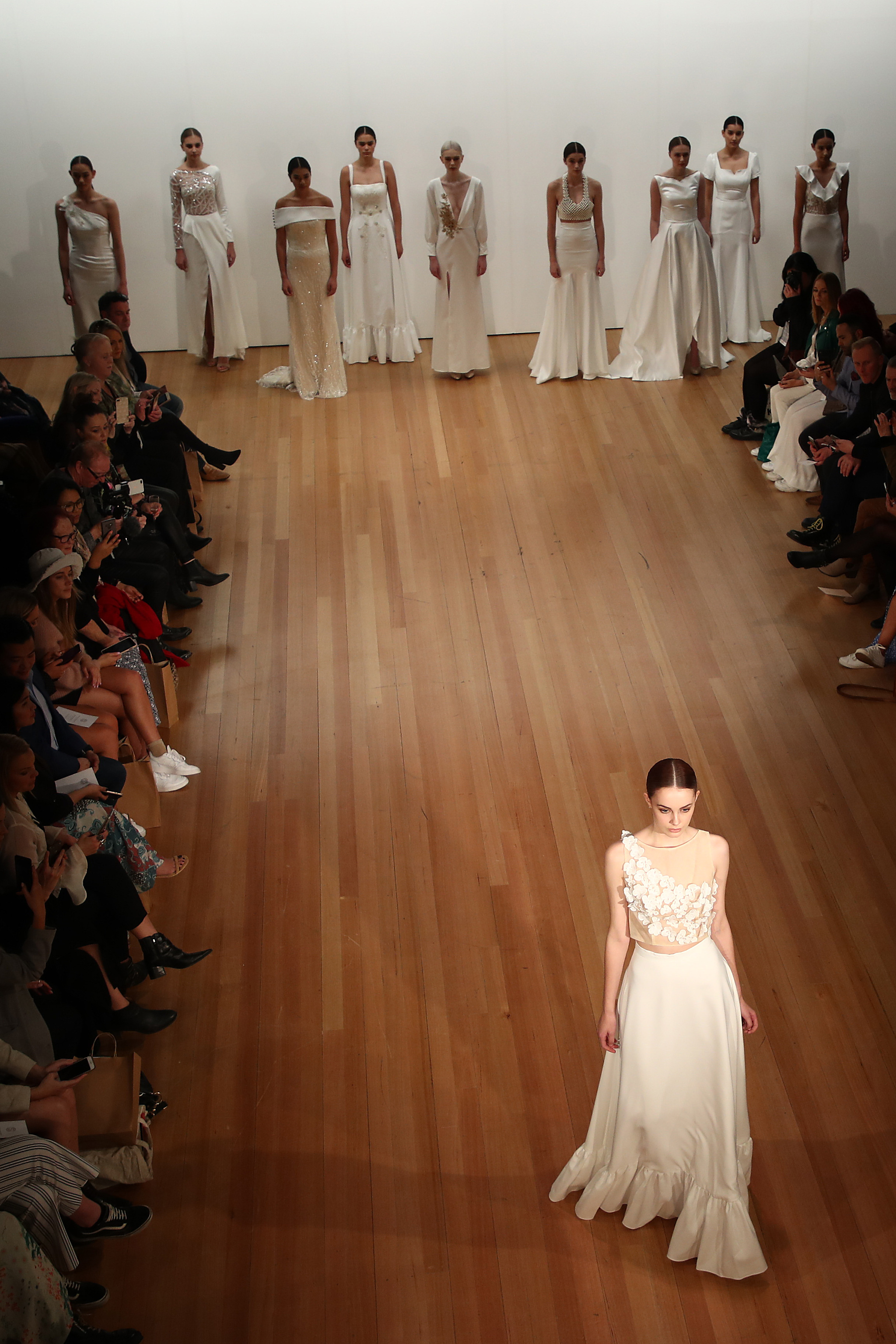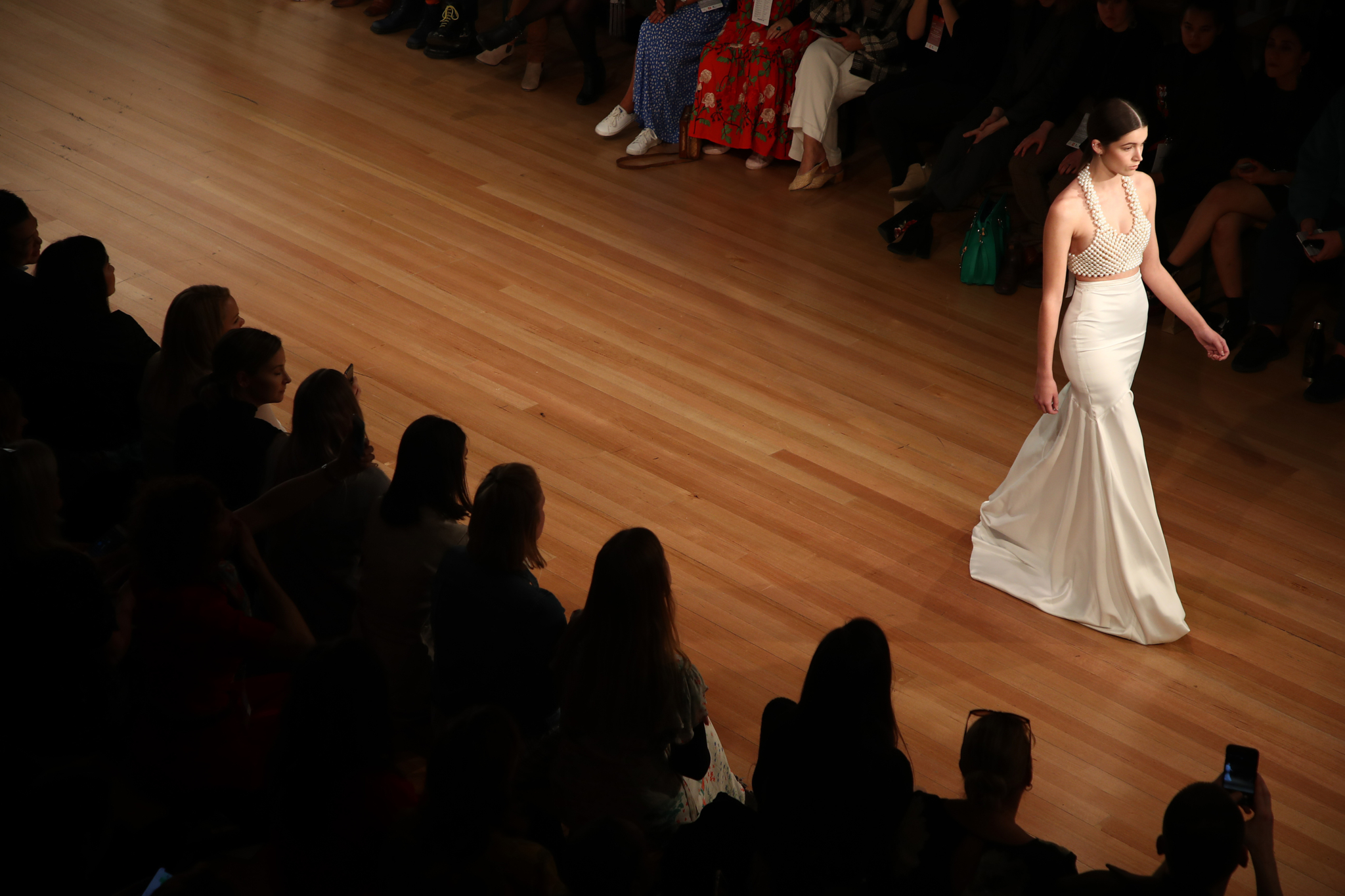 Want to see these gorgeous gowns in action? Check out the designers' runway video in the player below.
More news from New Zealand Fashion Week 2019. More of the latest designer runway shows to check out. All images via the brand provided courtesy of Image.net (Stefan Gosatti/Getty Images)