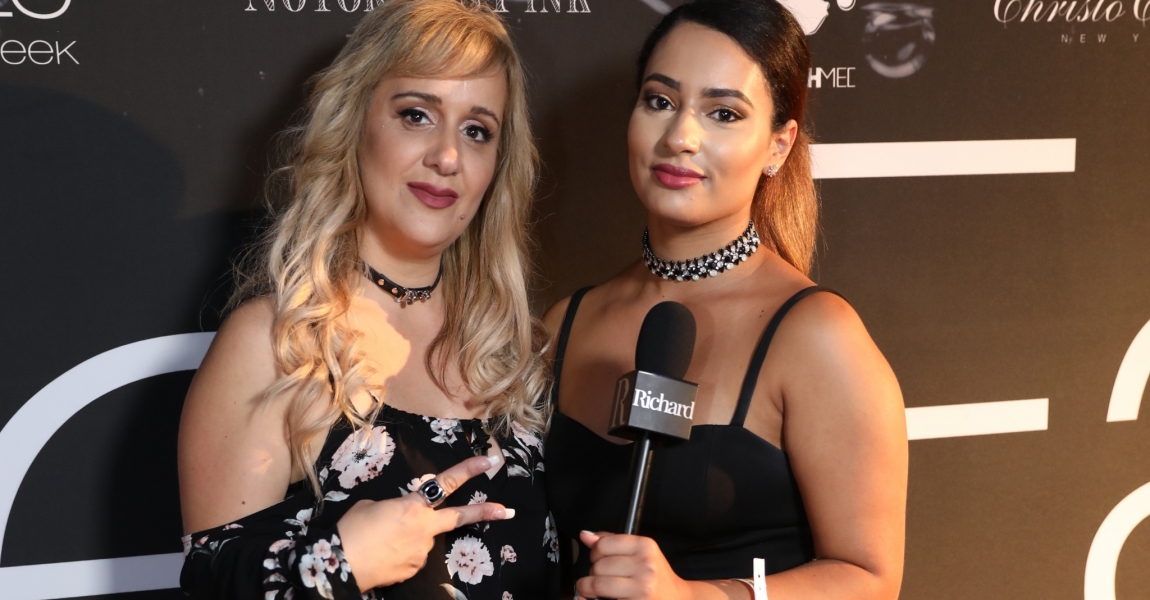 Runway Interview with Patricia Ayala from On Point
Victoria's Secret isn't the only player in town! If Patricia Ayala had her way, intimate apparel would come out of hiding and lace would be street-wear just like jeans. Her intimate wear was a hot hit at New York Fashion Week, and Richard Magazine got a chance to interview this talented On Point designer about what inspires her daydreams of nightwear.
How did you first get into design?
Oh, wow, I got into design as an assistant. I worked my way through it, counting accessories and just learning it. I learned it an old-fashioned way of hands-on. I studied art. I studied design… I did operations, production, moved through to design, sales. I've worked the whole industry, but my passion is details. I love detail. That's why I do the lingerie. That's why I do the evening wear. That's why I do the street, because that's me.
It's kind of a signature look. It's all about encompassing the beauty of a woman. I don't see why we have to hide our intimate apparel. It should be part of what we see, what we wear. We don't have to hide it. It doesn't just have to be hidden. So that's part of the look.
Is that what inspired this collection today?
It is. Definitely! It's just a combination of taking my attention to detail and bringing it all together but also making it wearable where you can wear it in the street. You can wear it in the day.
How would you describe this collection to someone who isn't fashion-savvy?
Isn't fashion-savvy? OK, so it's very lacy of course – lace was a signature – intricate. Easy to wear though. It looks complicated but it's not. It's just your normal bra do-up and what-have-you. It's just making it wearable, making it all just fall into place easily.
If you could dress any celebrity, dead or alive, who would it be?
Oh, my goodness, Rihanna, Nicki Minaj. Bring it on! Give me the celebs! Give me the music industry any day.
What's next for your collection? What do you have in mind? What are you working on?
Basically, we're going to bring out a little bit of men's. Look out for that again in the next six months. So I'll be back again in February and we'll have a little bit of our menswear as well – similar signature look.
I think I'm probably a little bit of a European influence. I'm Italian heritage. It's just that vibe about my look, I would say. Most would describe it that way. So probably similar lines but expanding. Expanding, yeah.
Did you have a designer idol before you started designing? Who did you look up to?
Zuhair Murad, Versace – come on! Like a lot of haute couture. So definitely my inspiration was Zuhair Murad. I love his work. It's amazing. So right now that's what I would say.
And fashion is your only passion?
No, music as well… So I'm moving into the music industry in terms of talent management. You saw Chardabat perform today with my show. There are songs we've worked on together. It was a blessing. It was a great opportunity to bring it all together and display what On Point is about. It's not just fashion; it's also music.
Where can people contact you?
Instagram. And www.OnPointOz.com is the website – pretty basic. Stick to the OnPointOz, and you'll find us.