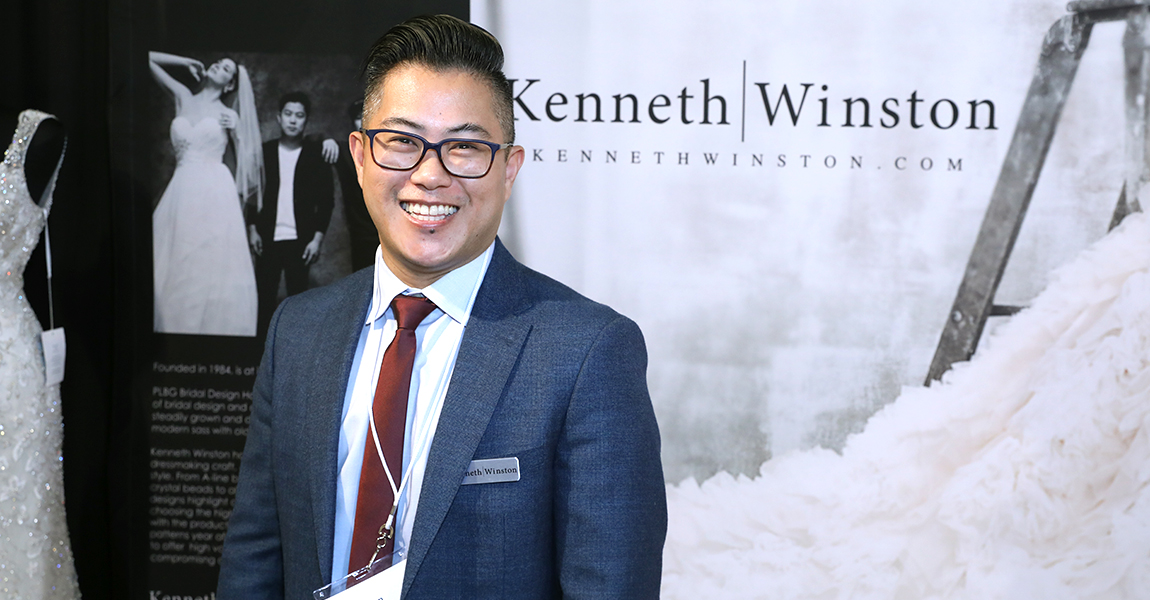 Kenneth of Kenneth Winston Bridal Shares Why A-Line Wedding Gowns Are Making a Comeback – Exclusive
Richard Magazine interviewed Kenneth Yeh from Kenneth Winston Bridal at New York Bridal Fashion Week's The Knot Couture Show this past weekend. His latest collection is a "wide range in terms of beading and crystals, to different types of lace and vintage designs, to very streamline and more modern looks." For Kenneth Winston Bridal, as well as its line Ella Rosa Bridal, it has been about finding a balance.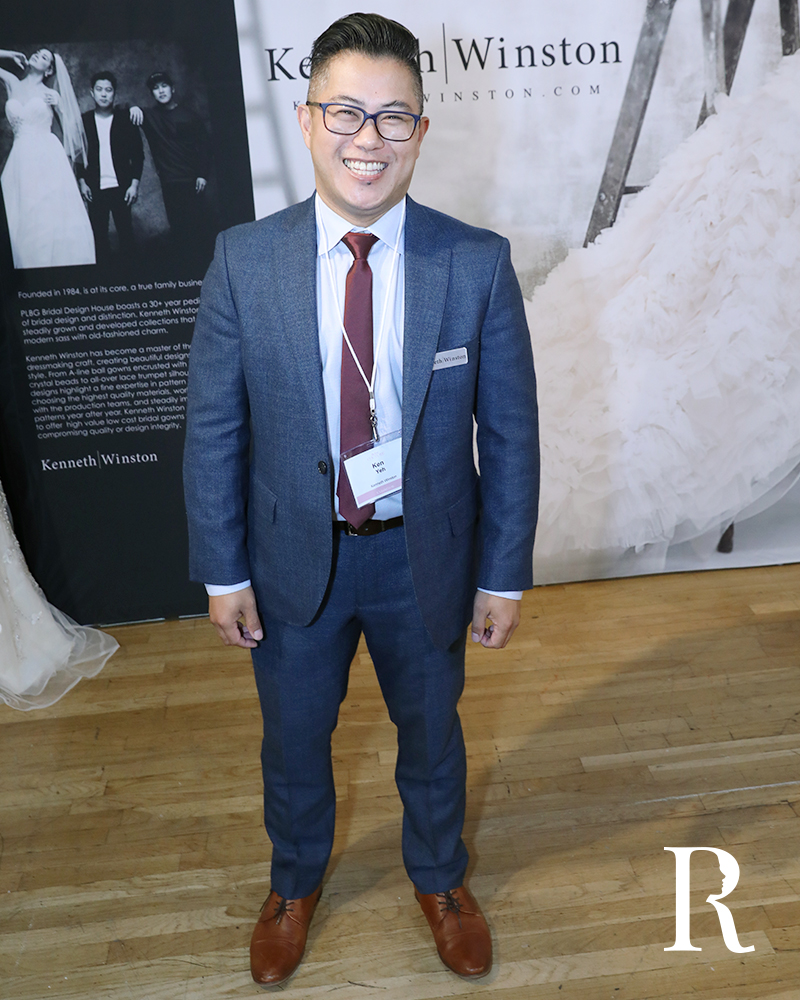 The two most popular styles are the trumpet fit and flair and the A-line ball gown. Kenneth commented on the prevalence of the A-line ball gown today. He said "A-line ball gowns are coming back in because any size or body shape looks good in it. Even size 2's or 4's who come in thinking they want a fit and flair are choosing A-line ball gowns instead because they feel much more flowing and beautiful in them." Kenneth found his silhouette niche and continues to excel with his latest gowns.
Speaking of niche, this is how Kenneth refers to his favorite gown from the 2018 spring bridal collection. "It's a little more niche, just because it's so dramatic in its design features." However, if you look at the front of the gown it is more basic, light and flowy. All in all, the deep back, draping and champagne color – "very elegant and high end looking."
Kenneth is very modest when asked about who he would love to see in one of his gowns. "Honestly, anyone. We are a design house that wants to make dresses for the everyday bride."
As for what's next – we can expect more experimentation with crepe. It's the next big challenge that both Kenneth and Winston would love to incorporate into more dresses. Watch our interview below for the full scoop.
More on the designer. More on New York Bridal Fashion Week.