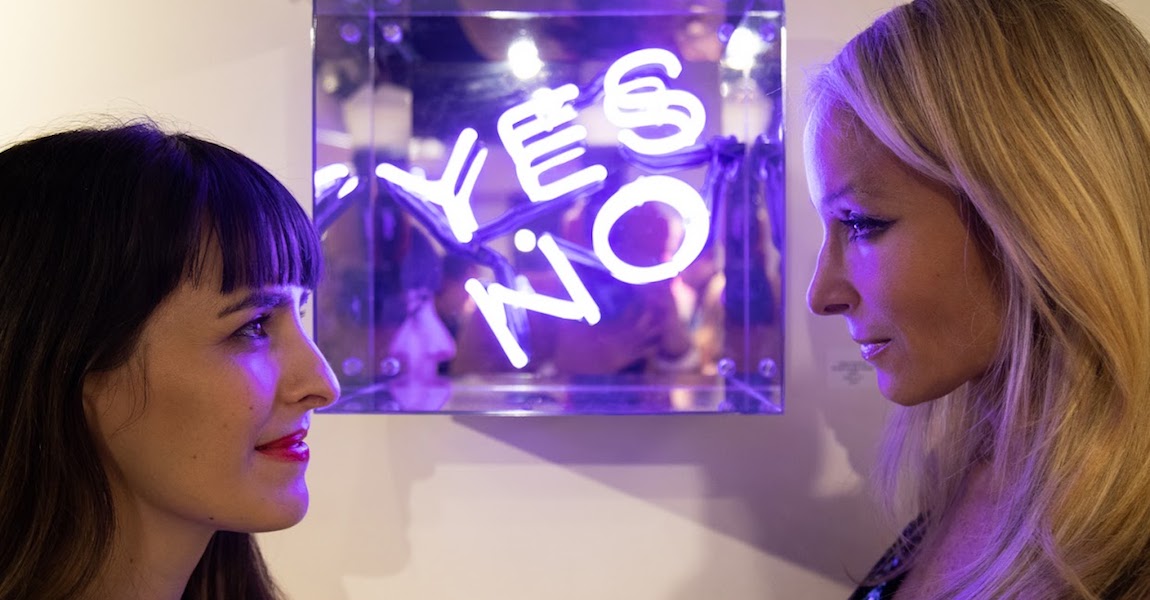 Indira Cesarine x Neon Art Show Opens at Le Board NYC
American multi-disciplinary artist Indira Cesarine celebrated the opening of her solo exhibition, INDIRA CESARINE x NEON, at the Upper East Side's Le Board in New York City. The exhibition of eye-catching neon sculptures, curated by Jenny Muskin Goldman, is presented in collaboration with The Untitled Space gallery, is now on display at Le Board's new flagship on 5th Avenue through April 13, 2019.
A group of esteemed guests celebrated the exhibition's launch with a Valentine's Day opening party, where they learned the story behind the works.
"Empowering feminist themes are often a point of departure for my multi-sensory series," the artist shared in a press statement about her exhibition. "My work questions the place of humanity in context with contemporary civilization and is often influenced by autobiographical content and women's history at large. As a multi- disciplinarian artist I often work across several mediums and techniques to convey a rich and diverse narrative. I connect with thematic subject matter that engages a narrative of social discourse and art activism."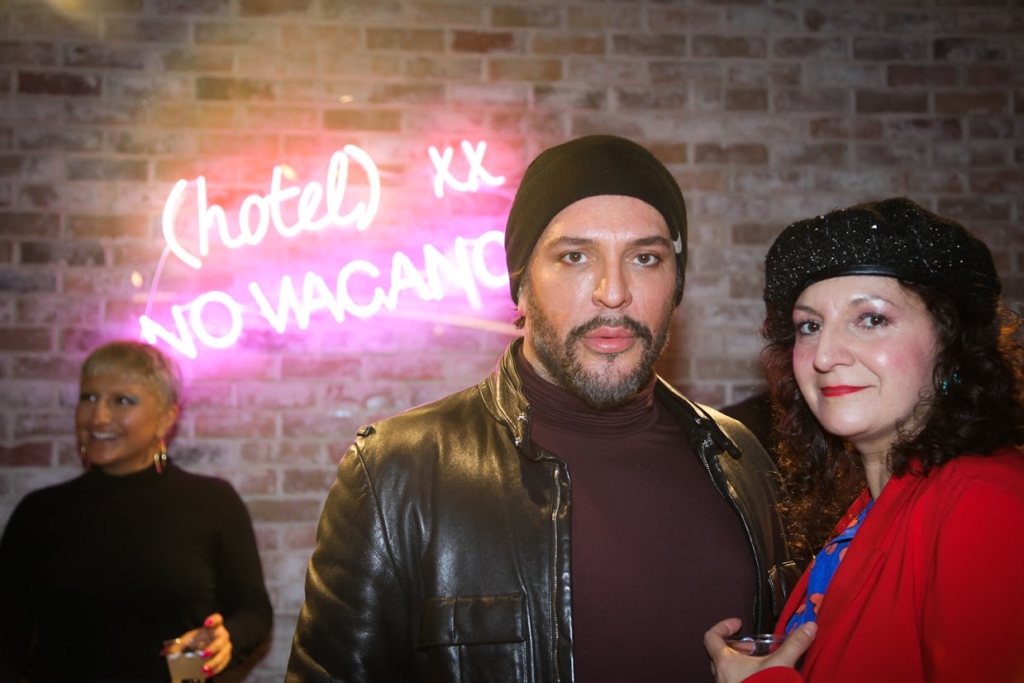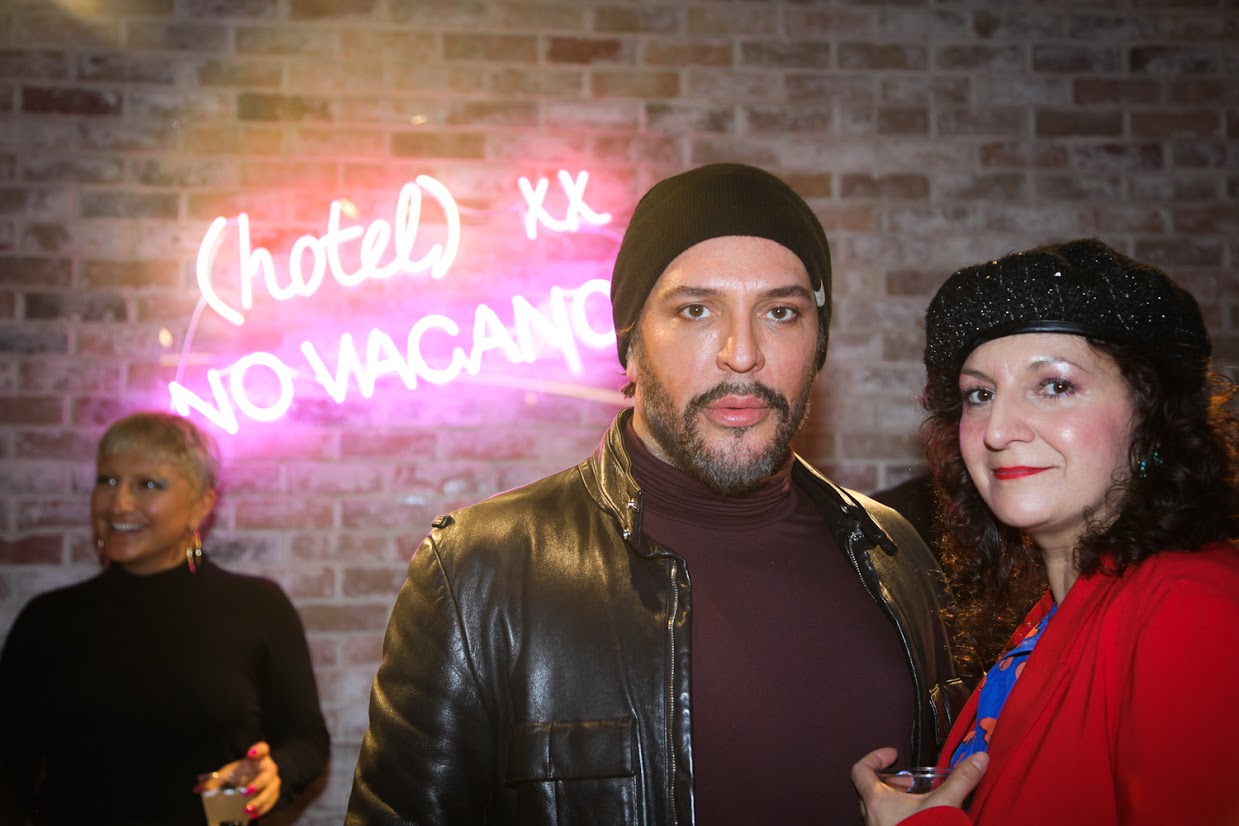 "Through my exhibitions and artwork, I challenge the status quo, as well as tackle stereotypes and double standards," Cesarine added. "I draw from historical narratives in an effort to create empowering artwork that can have an impact on the viewer, be a catalyst for change or provide insight into history, which may have been overlooked."
Indira Cesarine is noted for her art activism, and has been featured in major international galleries and museums, like Art Basel Miami, The Metropolitan Museum of Art, Cannes Film Festival, and more.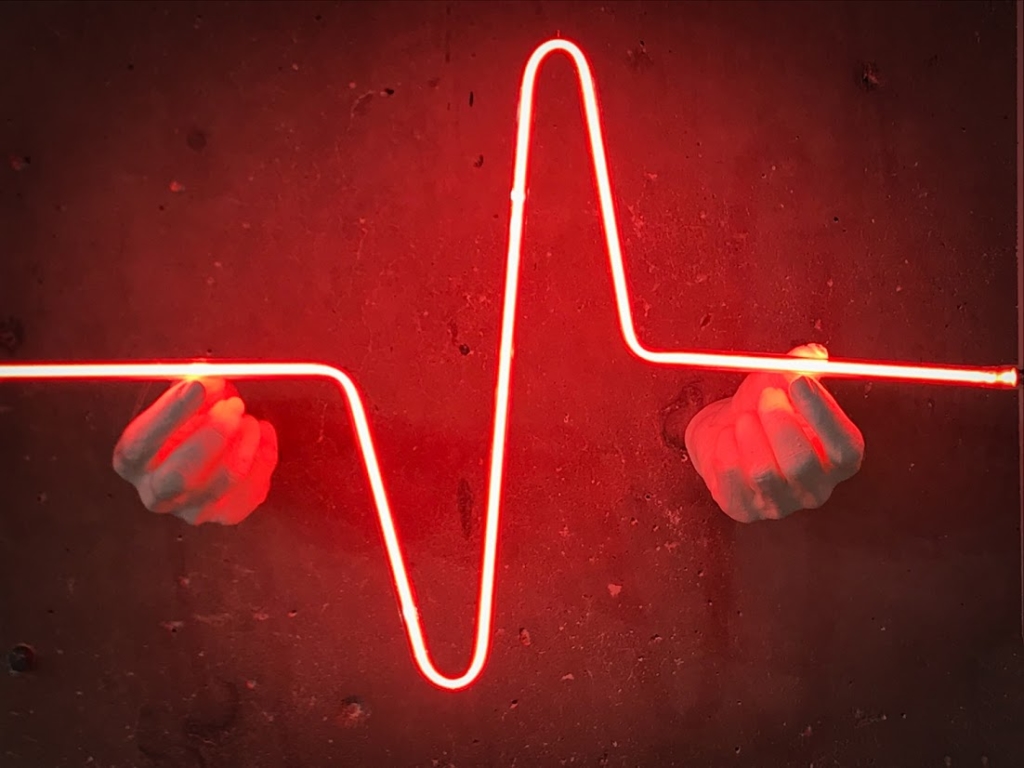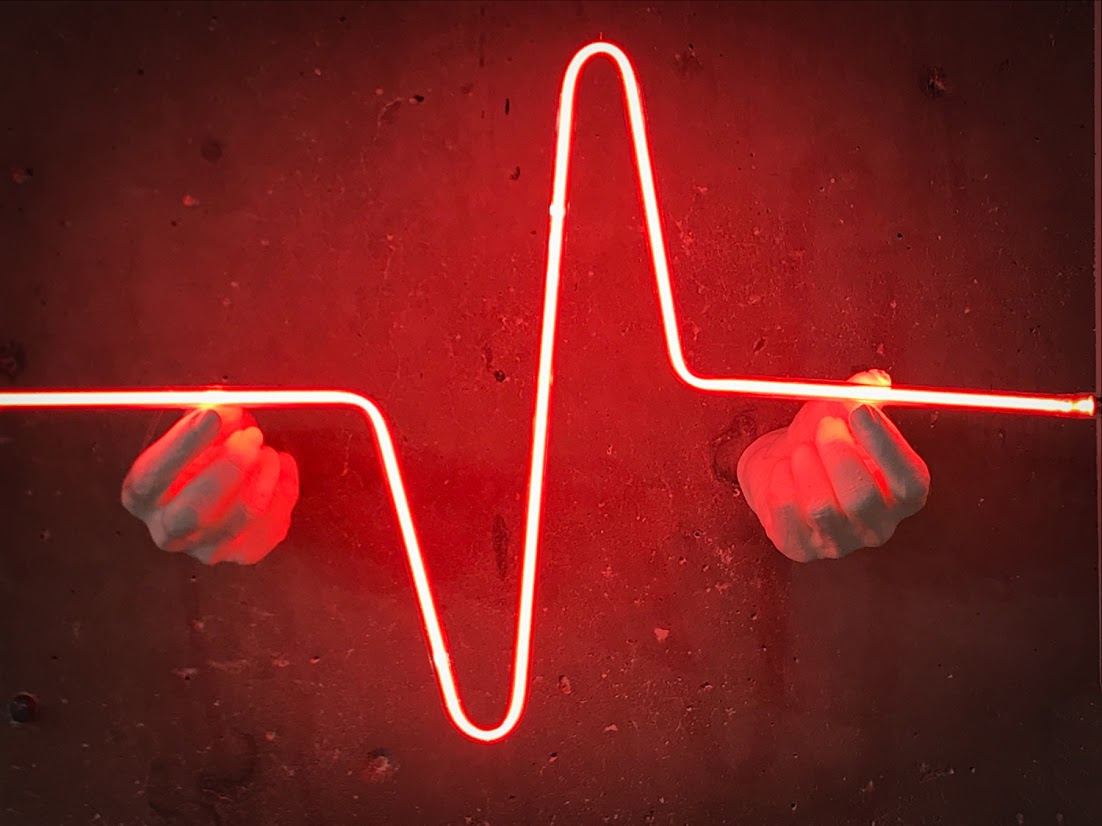 "As an artist, I find it is more effective to communicate my ideas through visual and sensory explorations that can uniquely address the world we live in today," the artist noted. "As my work evolves, I have been drawn to conceptual text and figurative works that engage historical narratives and poetic messages of activism. My neon sculptures are often inspired by inspirational women and their quotes – by words that can become tools of empowerment, reclaim sexist narratives or challenge the status quo. Although my neons are often inspired by individuals or messages that are very personal to me as an artist, I encourage viewers to translate them in their own way, allowing each work to be a unique multifaceted experience according to its audience."
Click through the gallery to view photos from the Indira Cesarine x Neon show opening at Le Board NYC.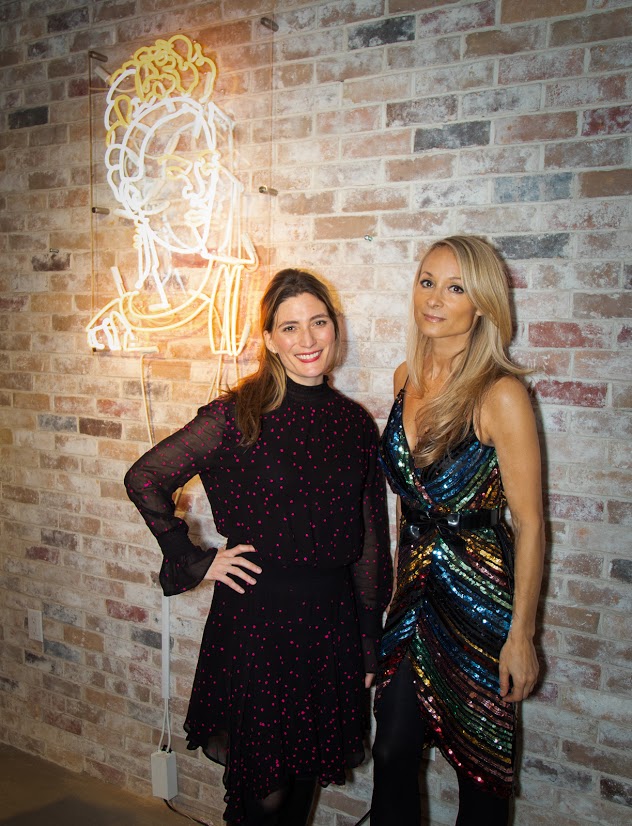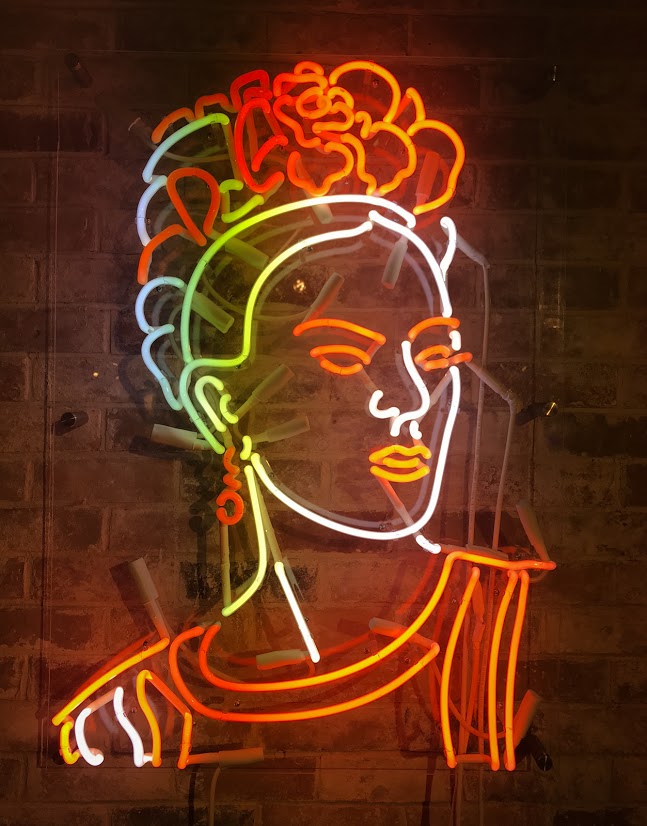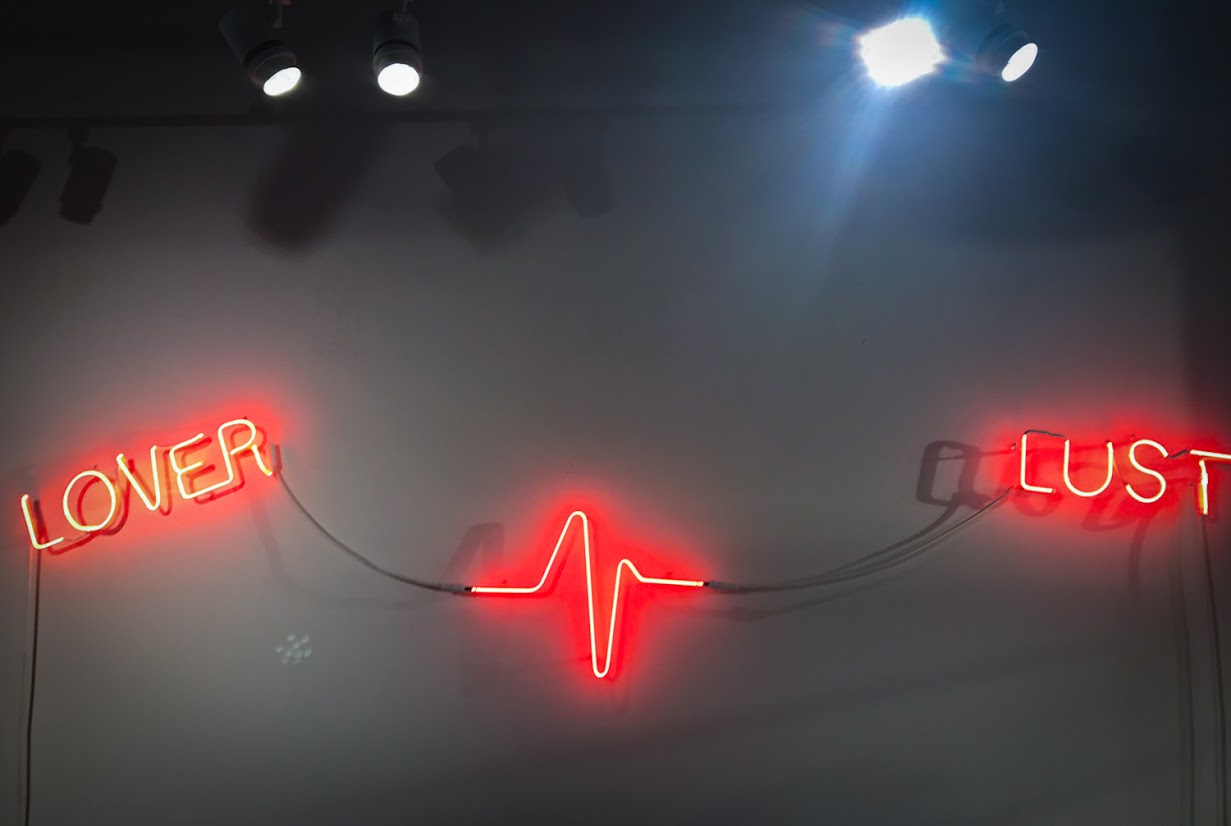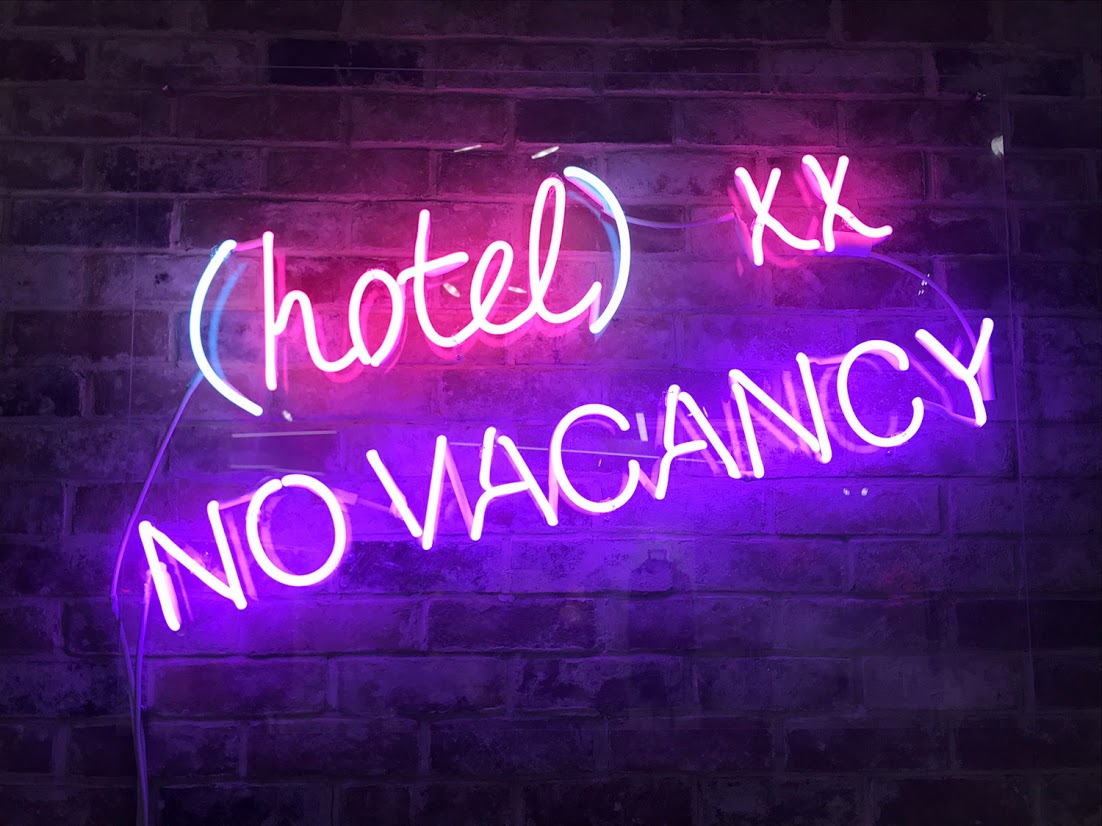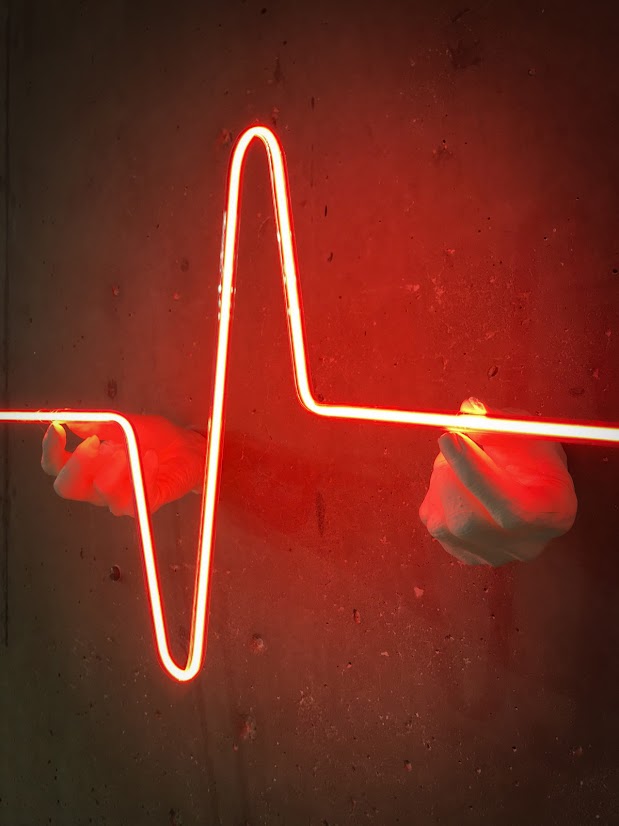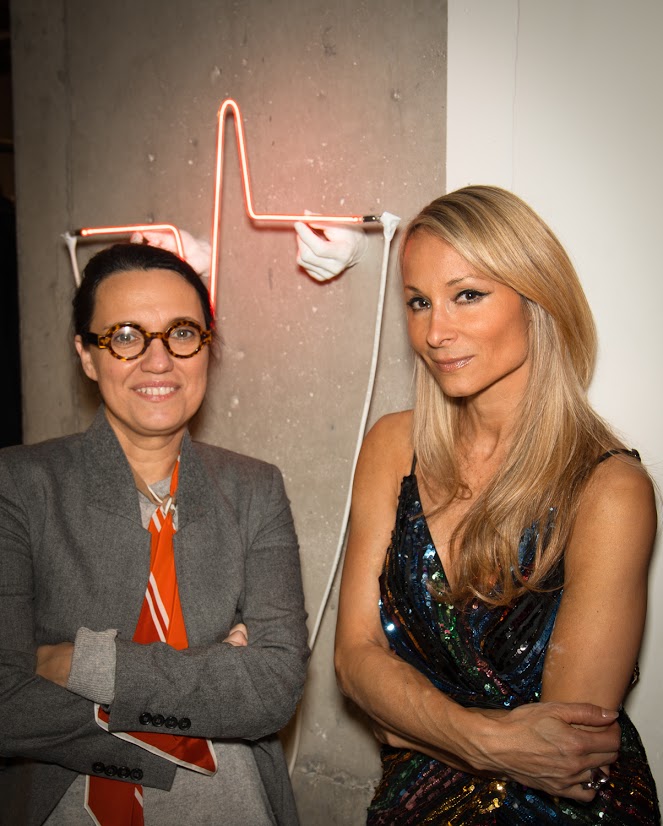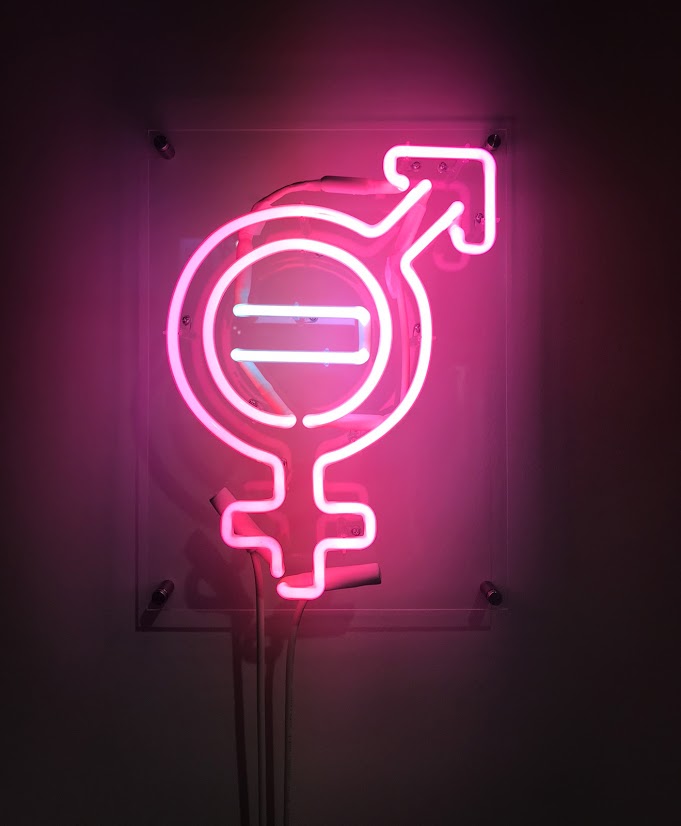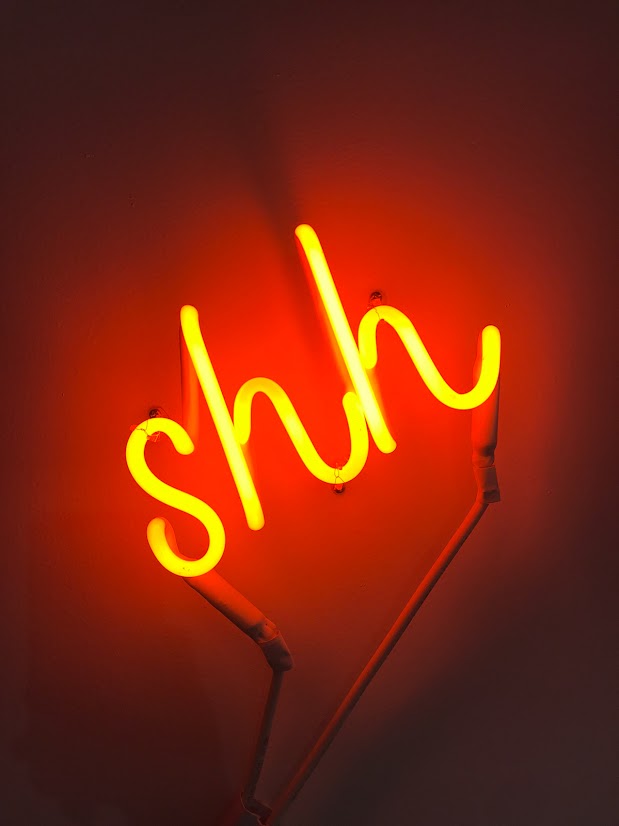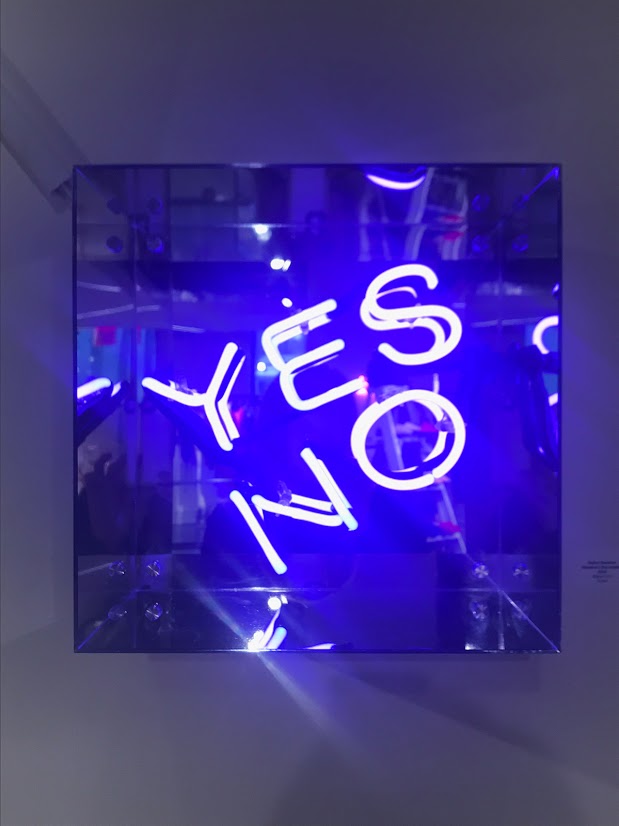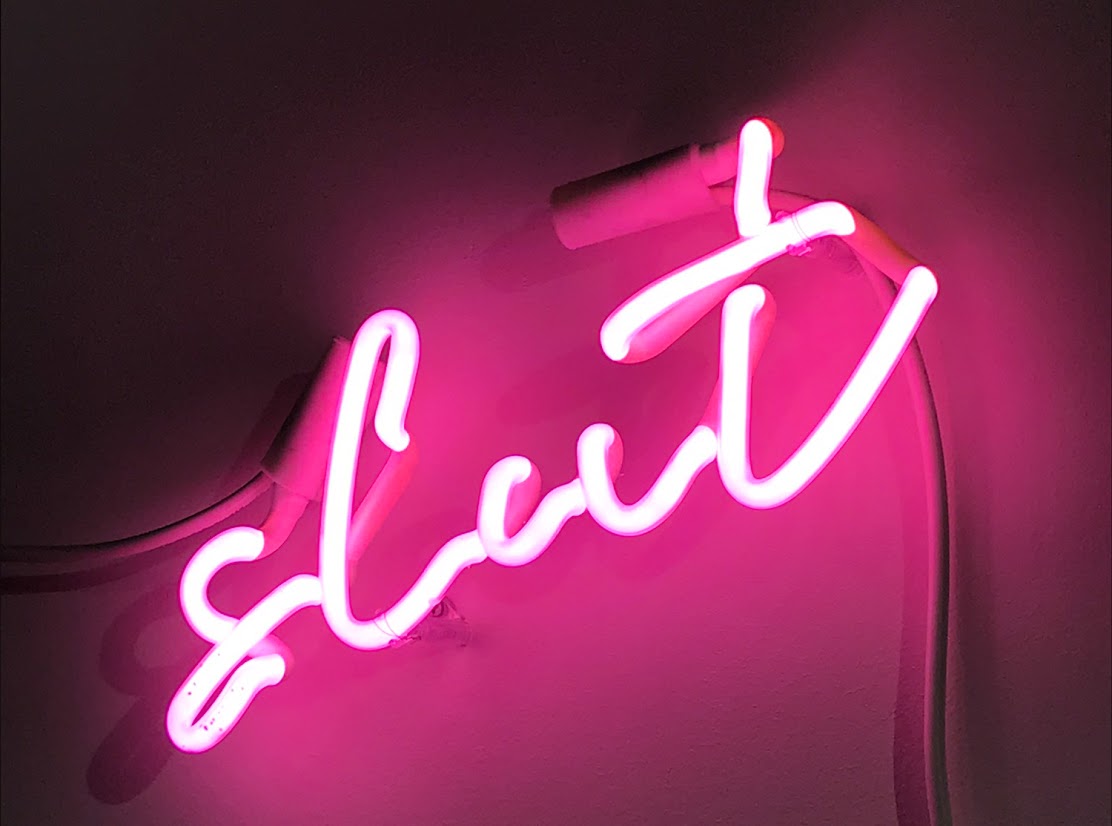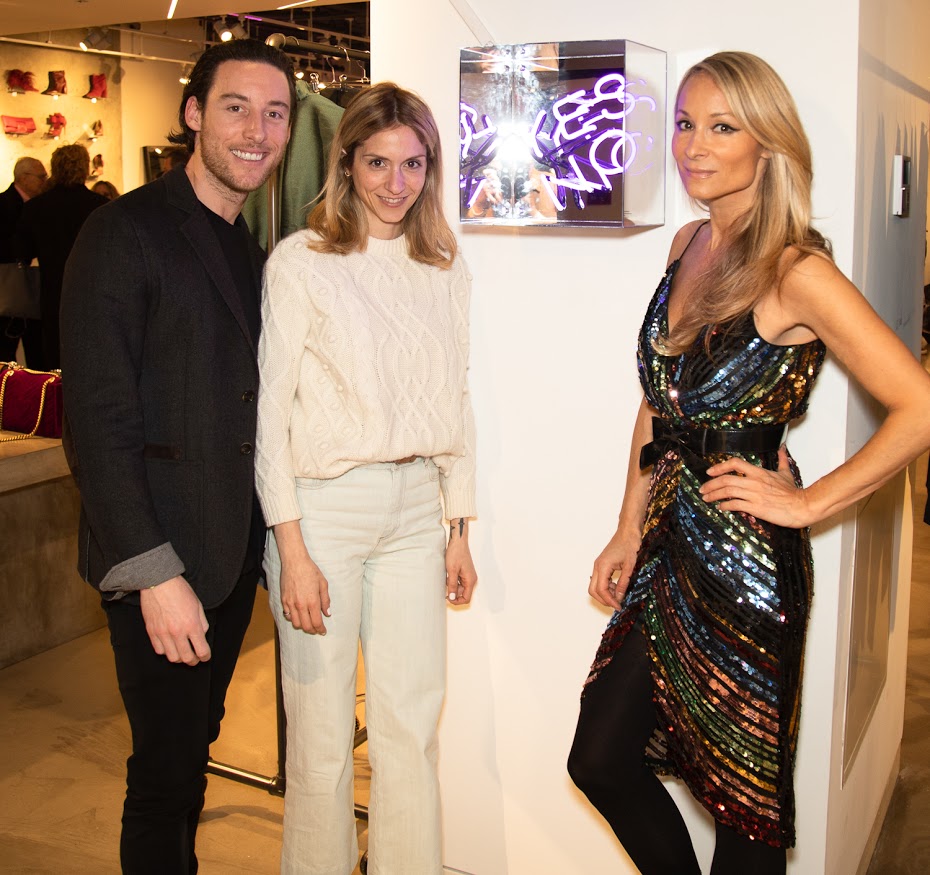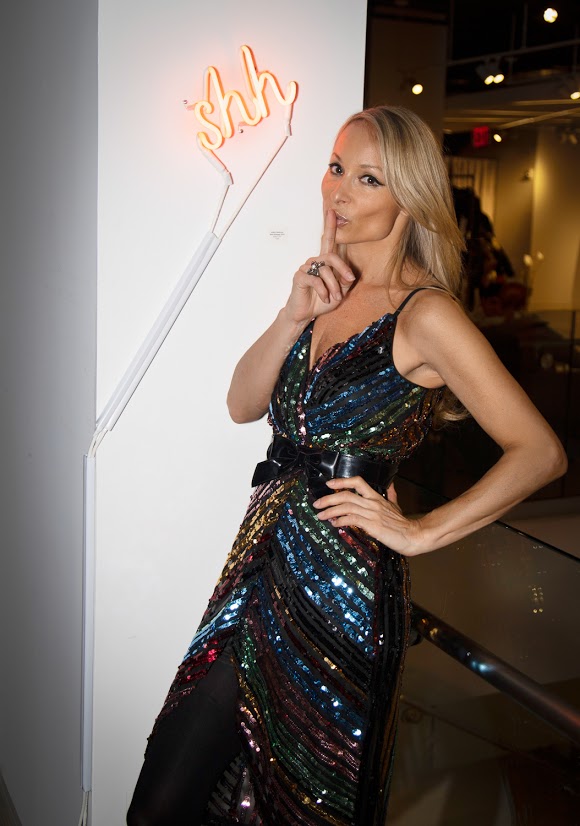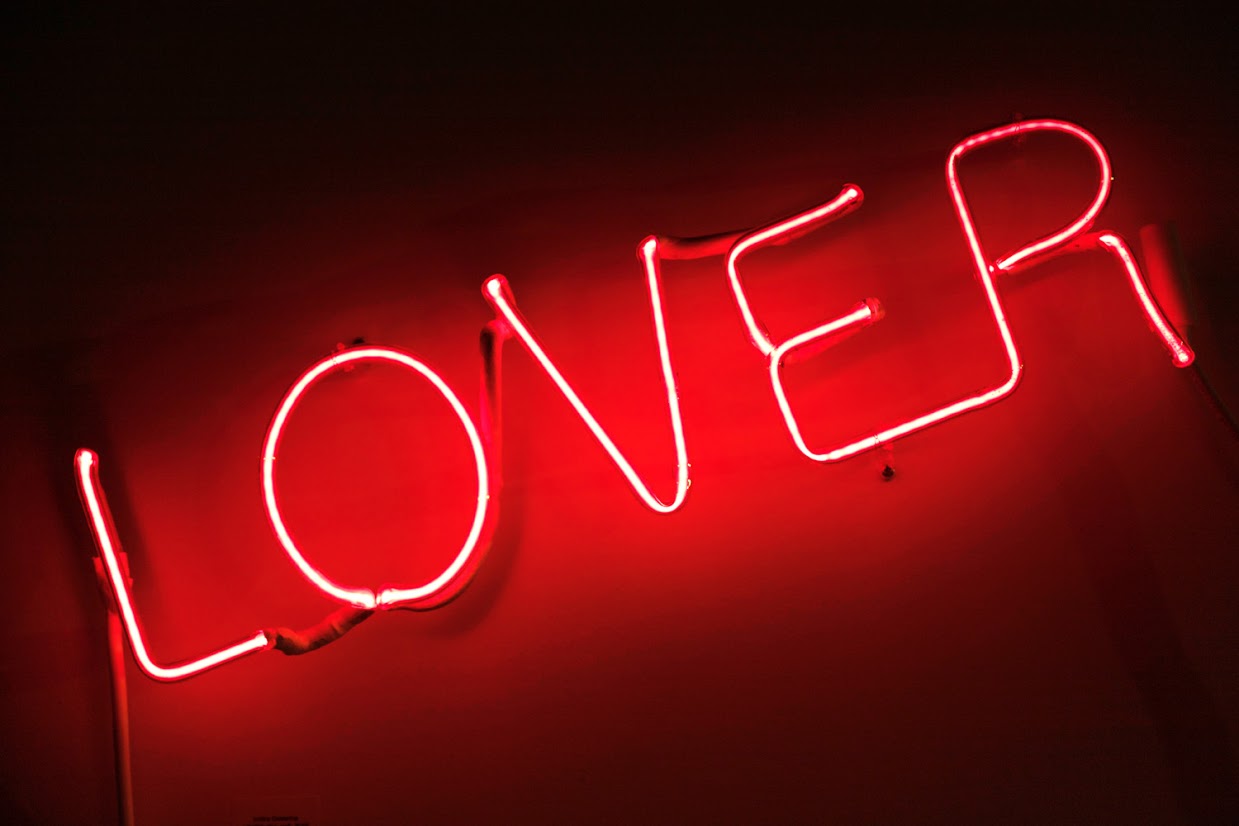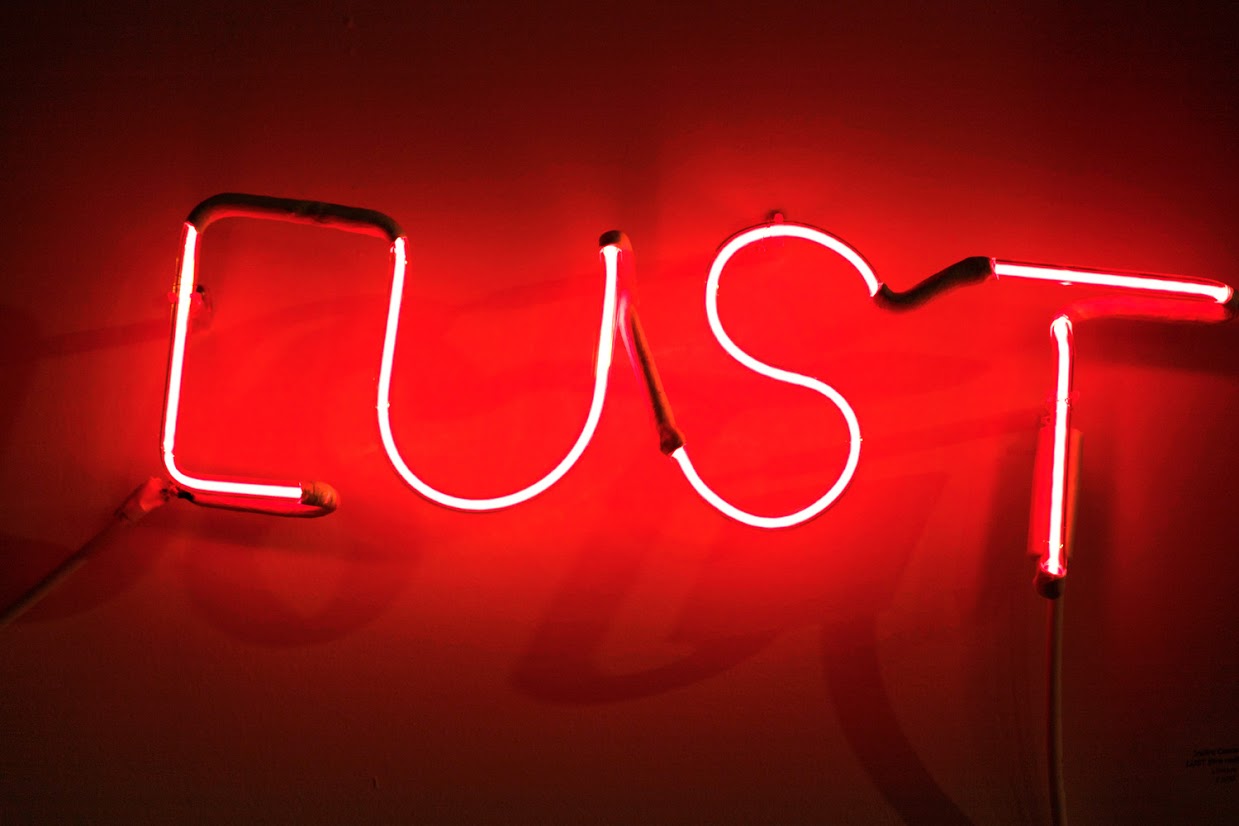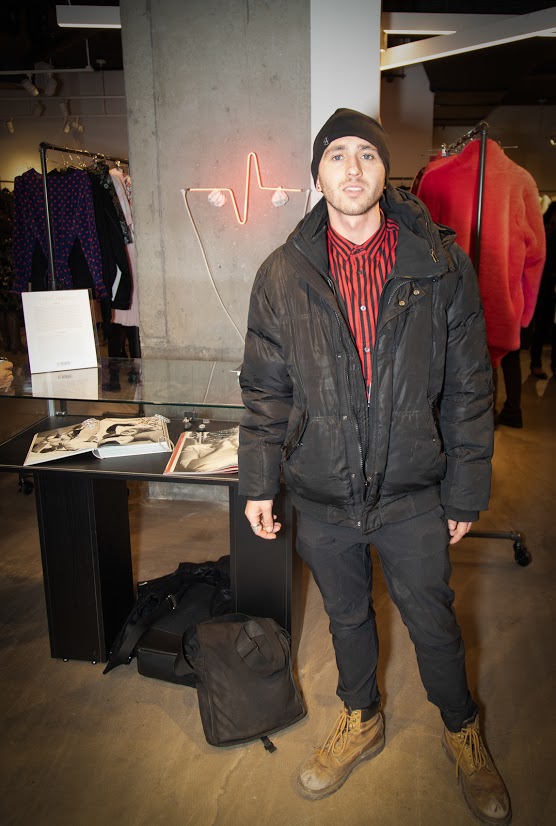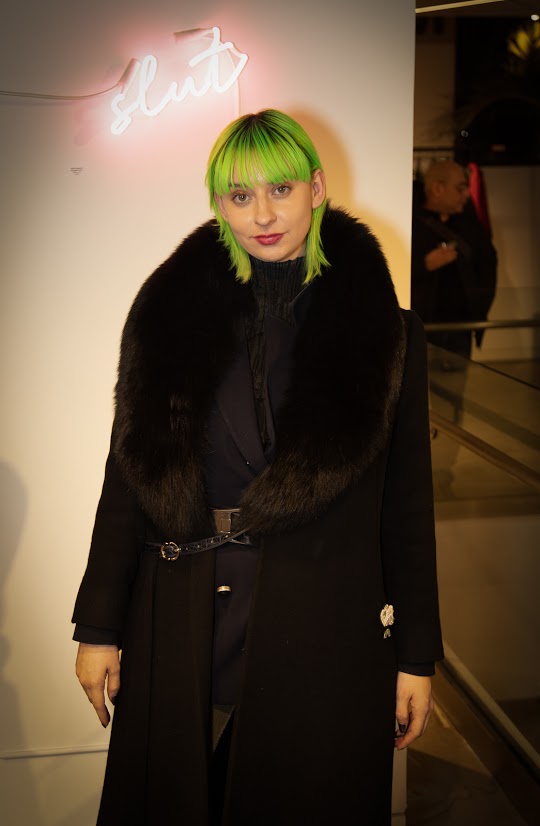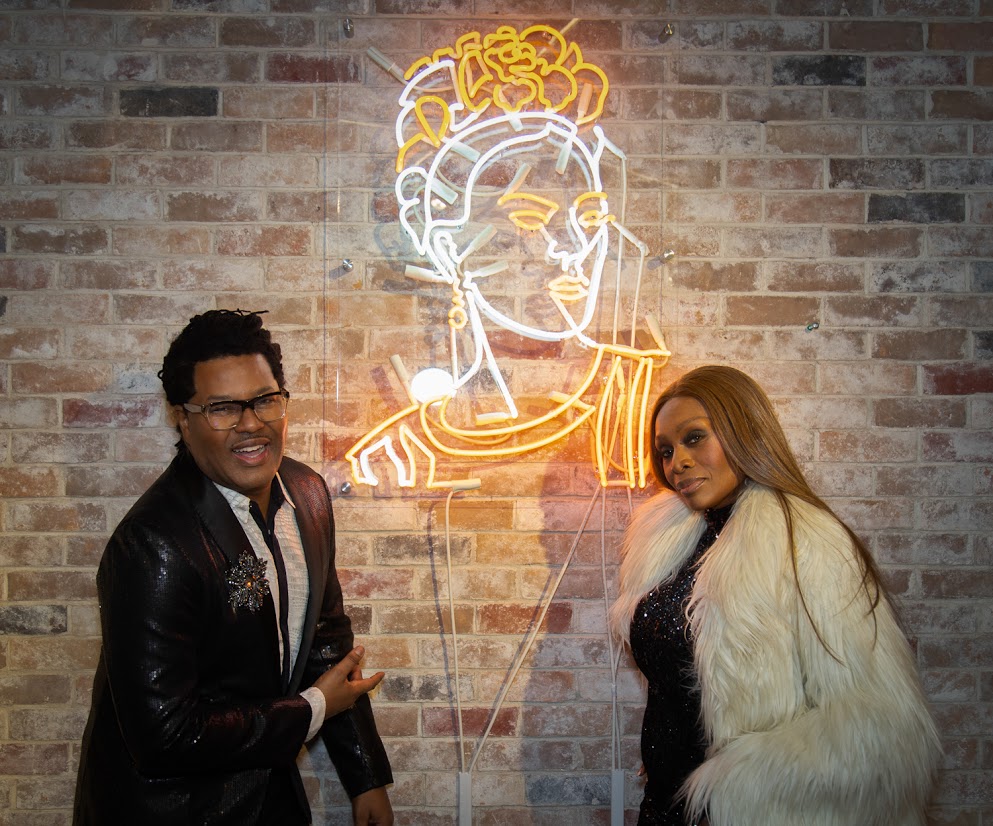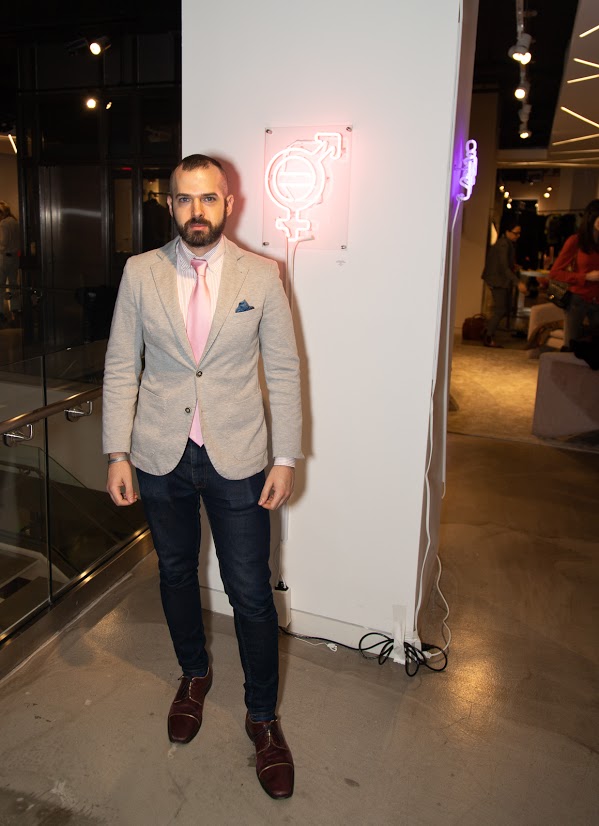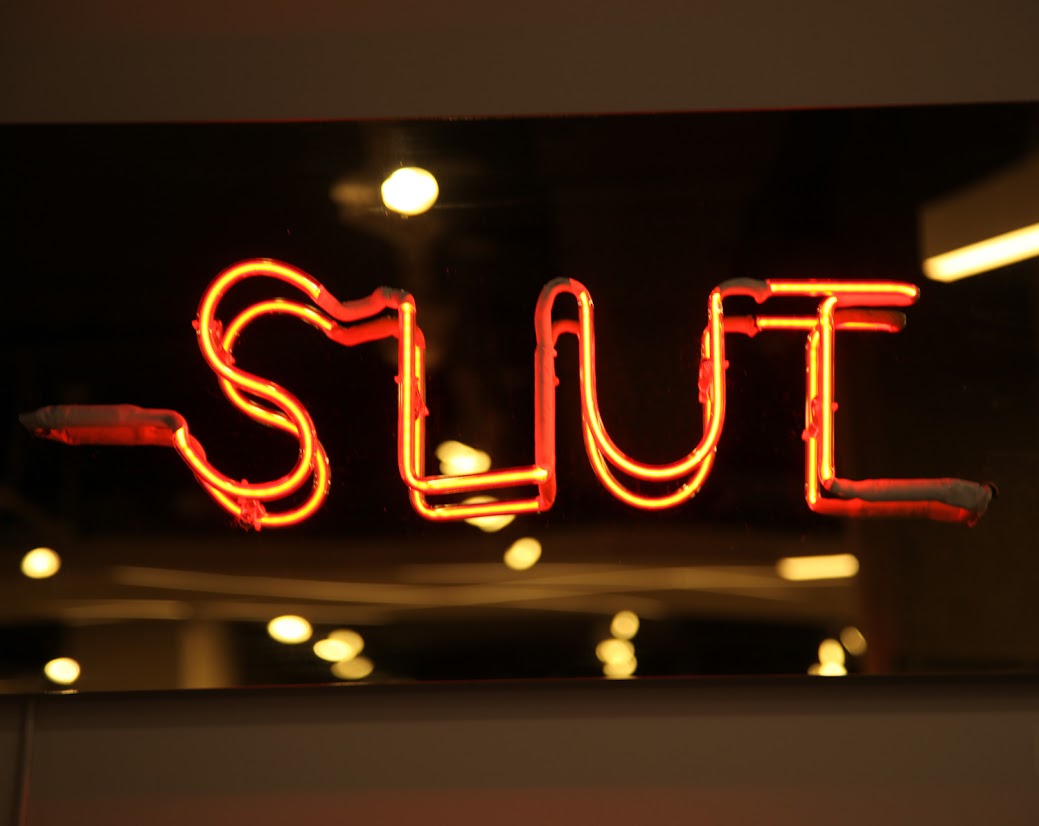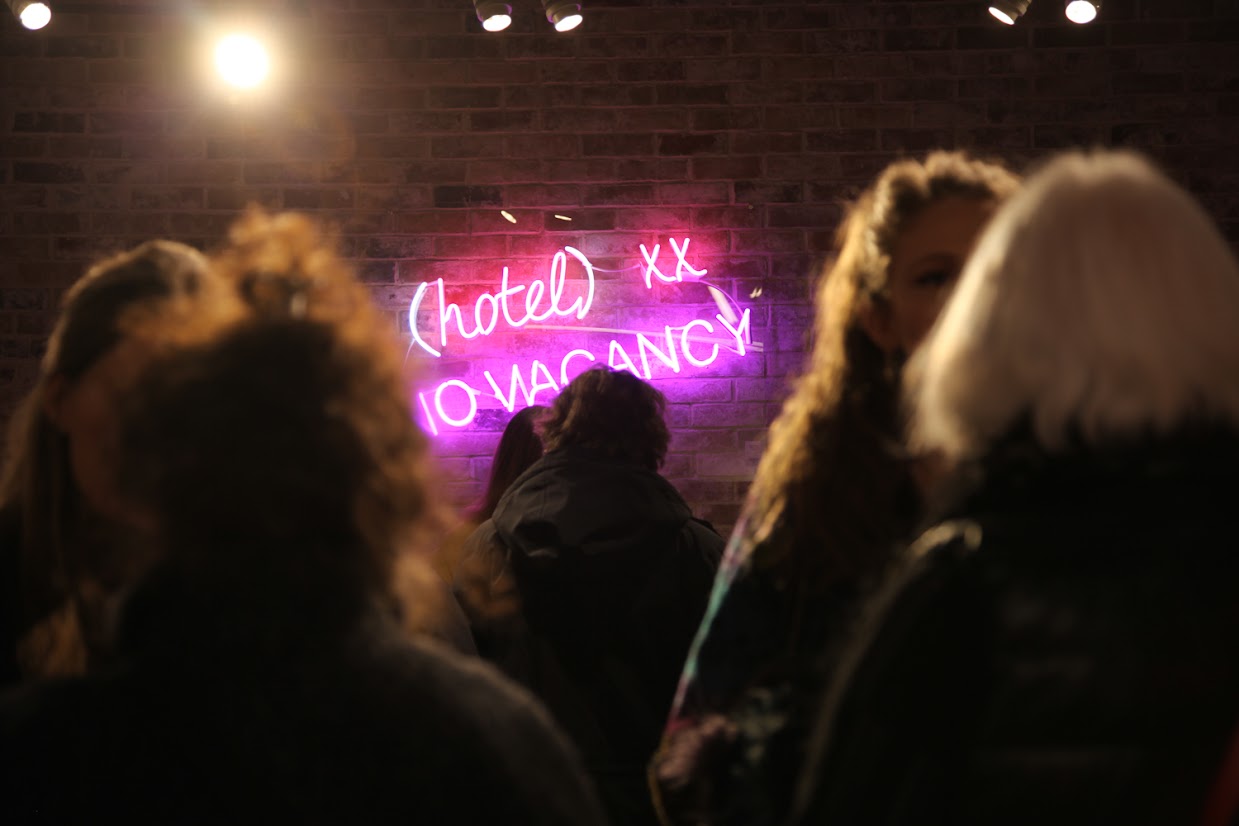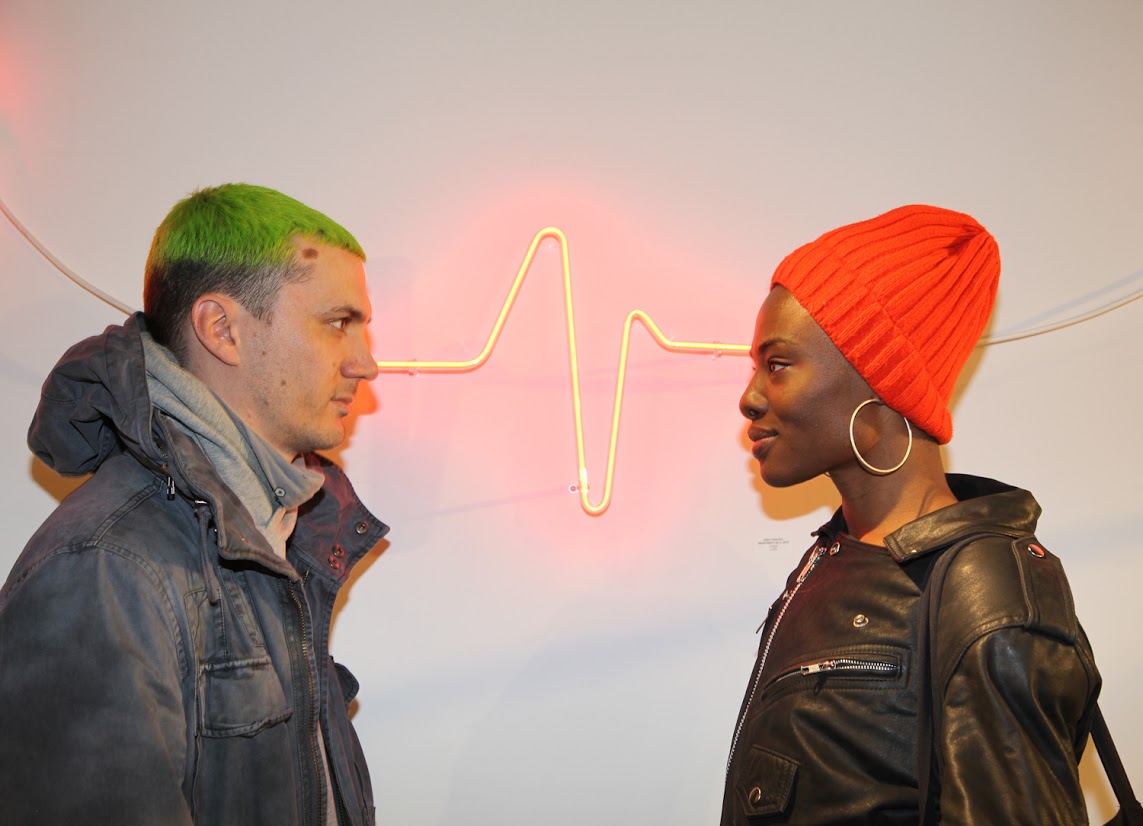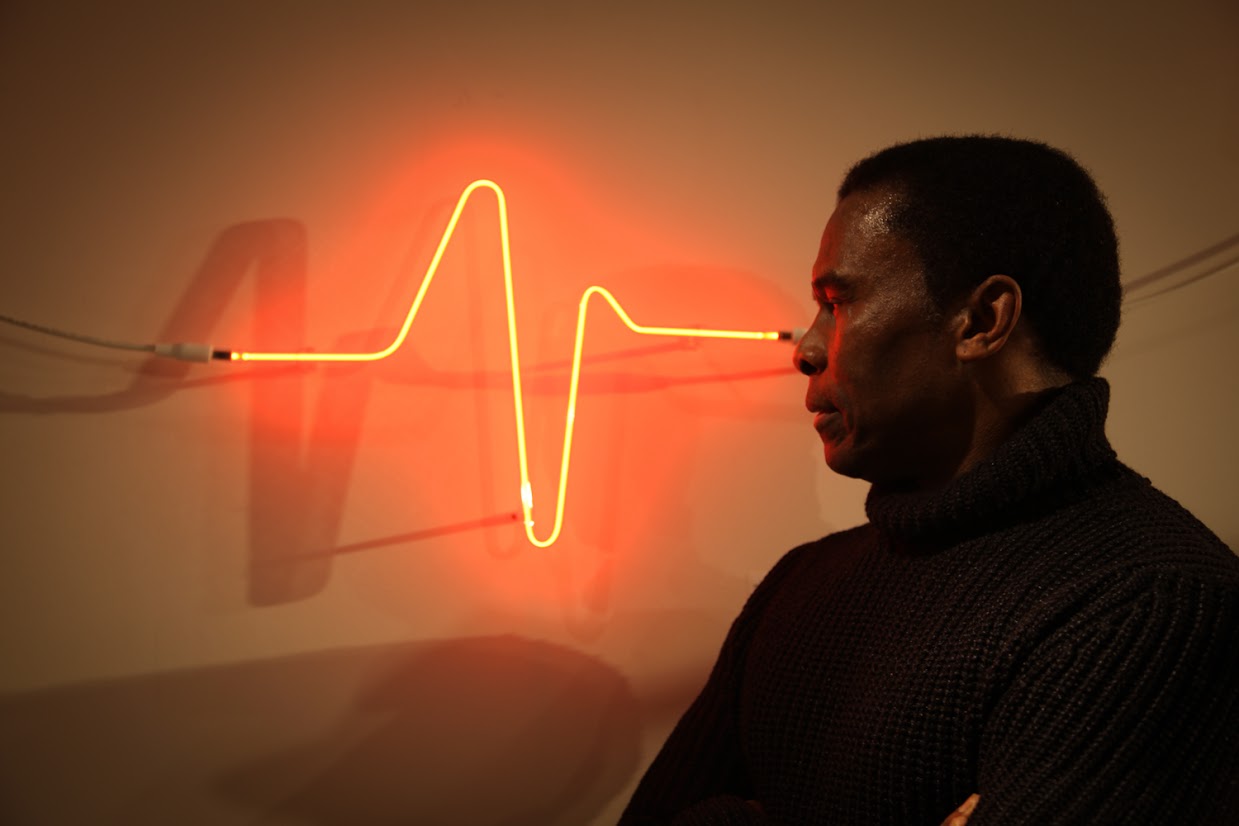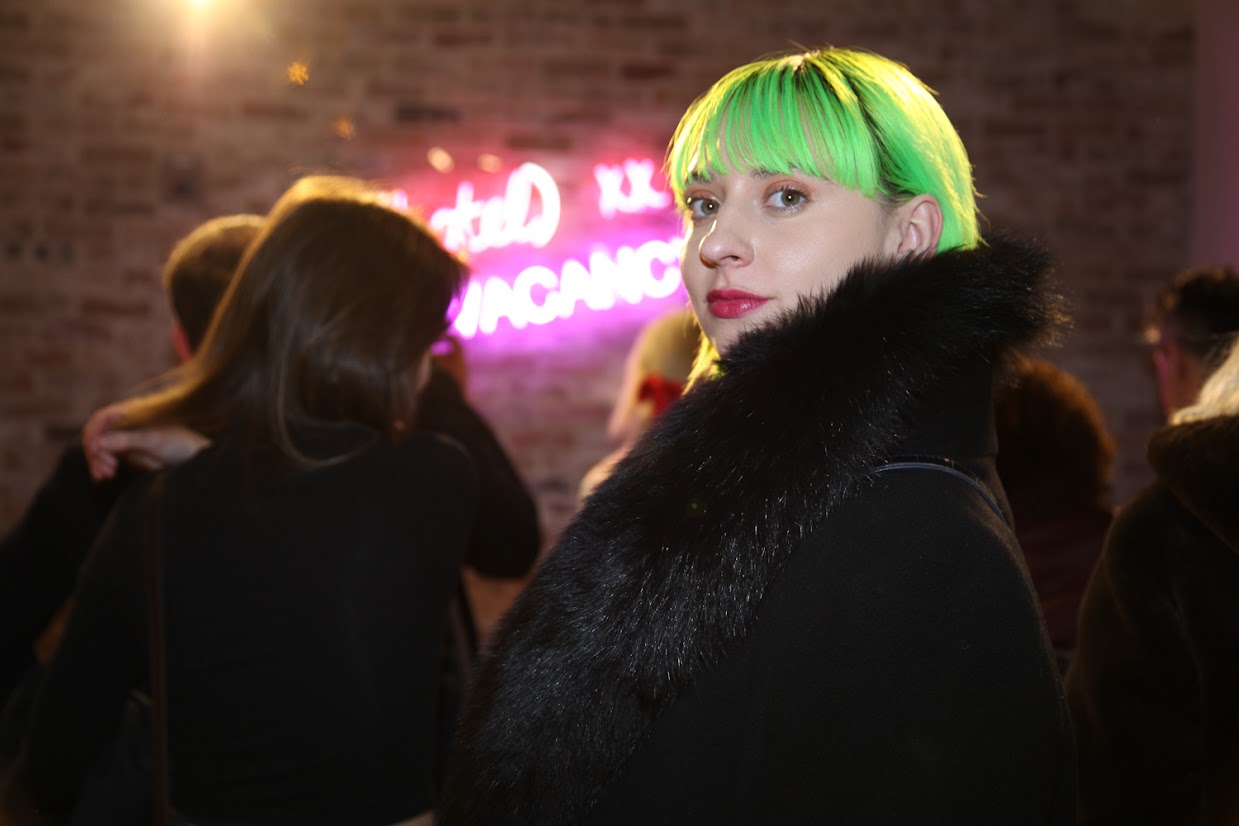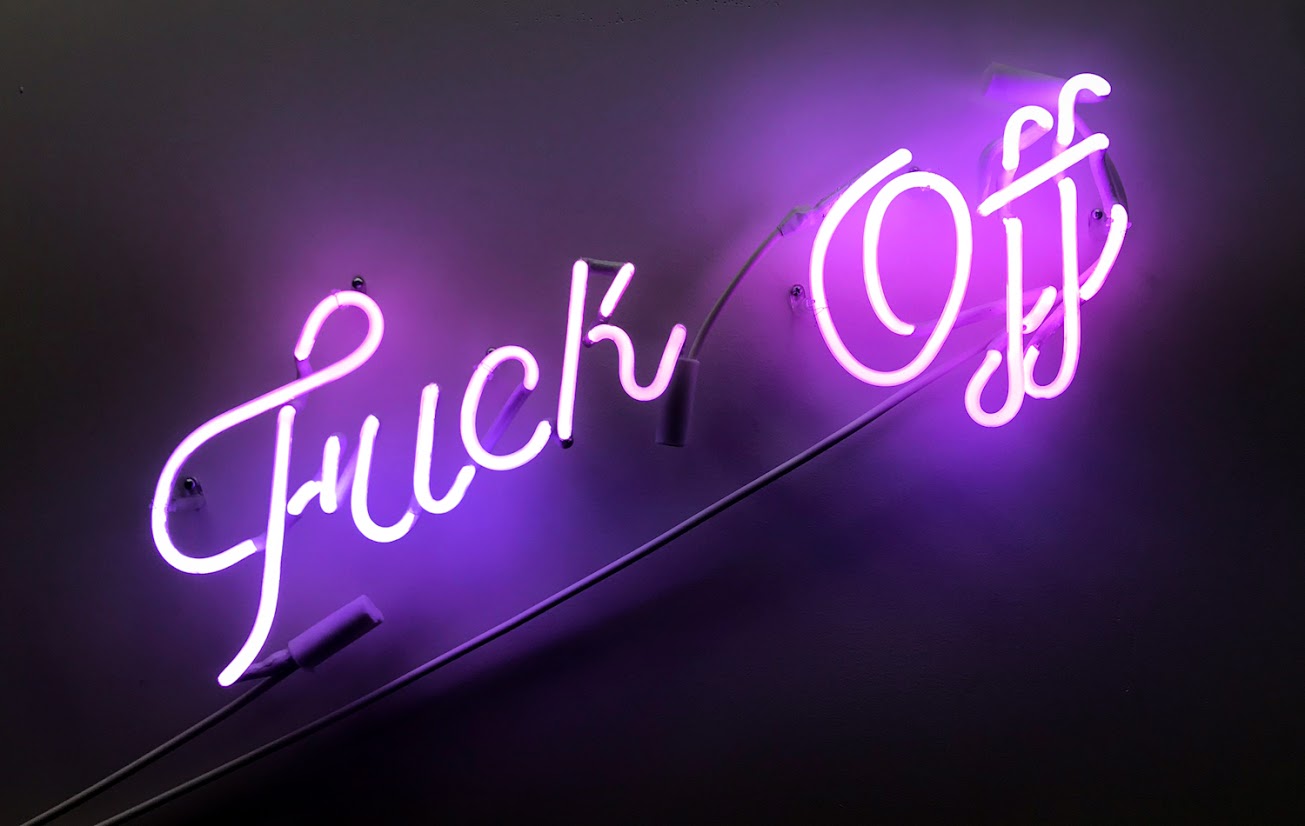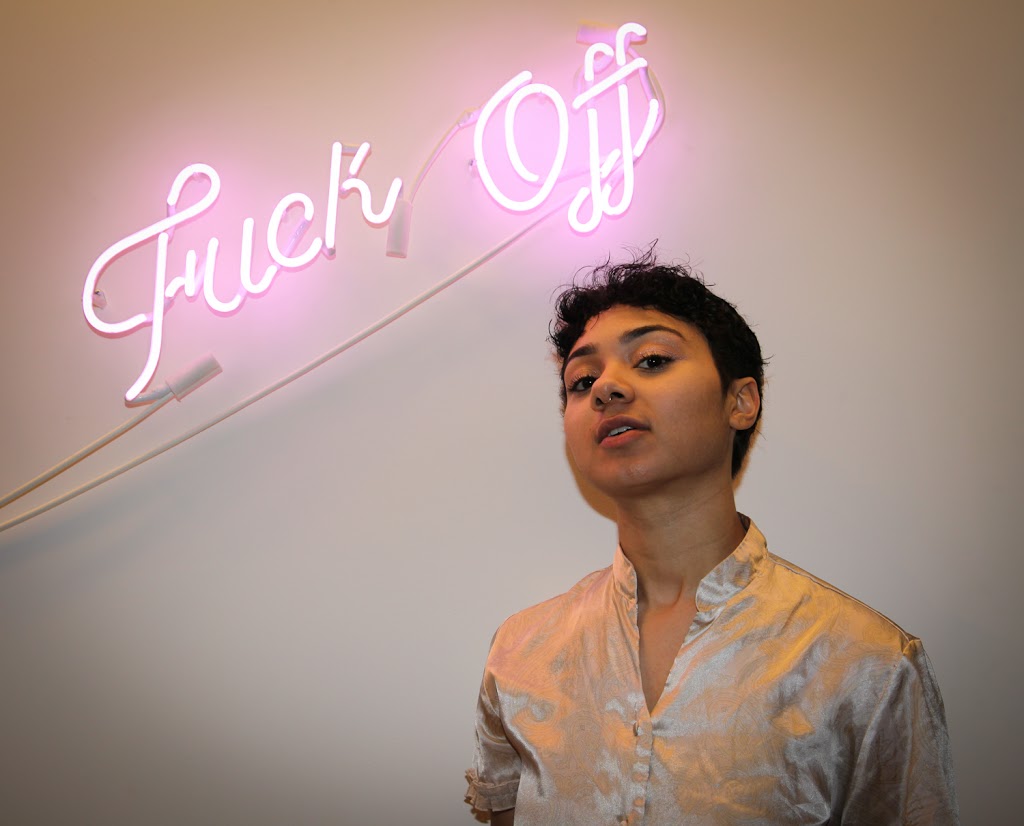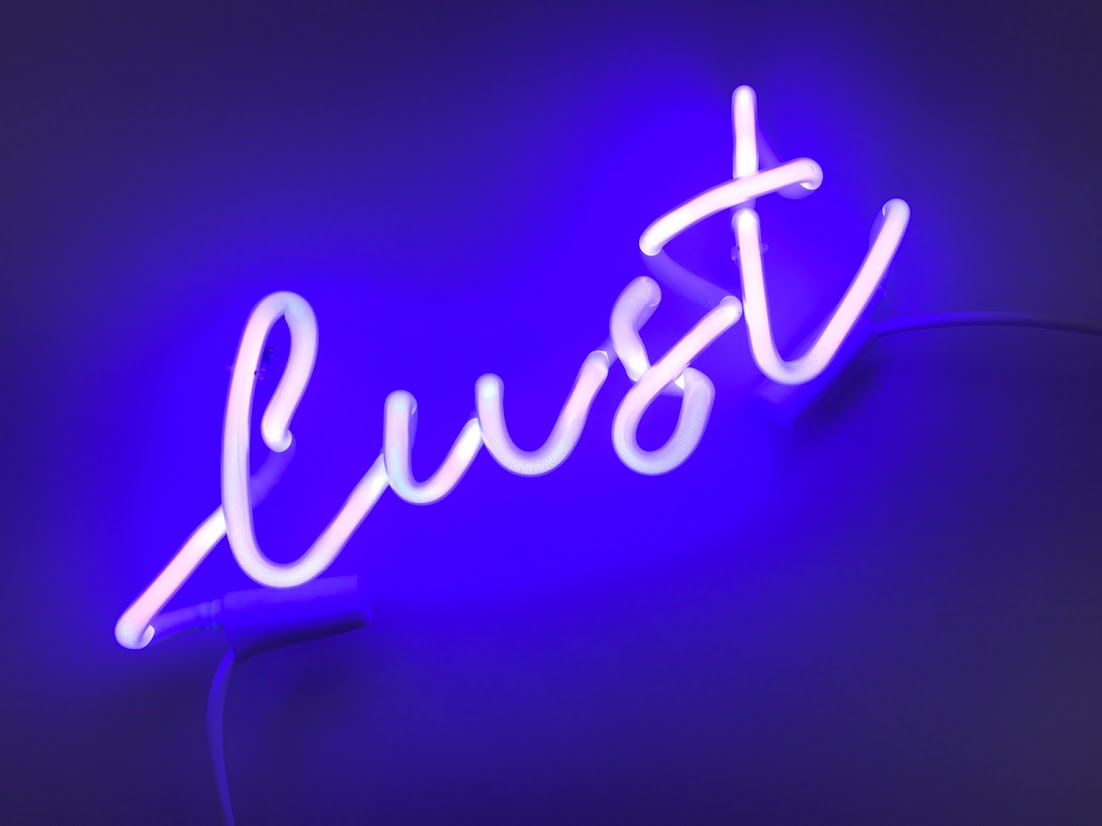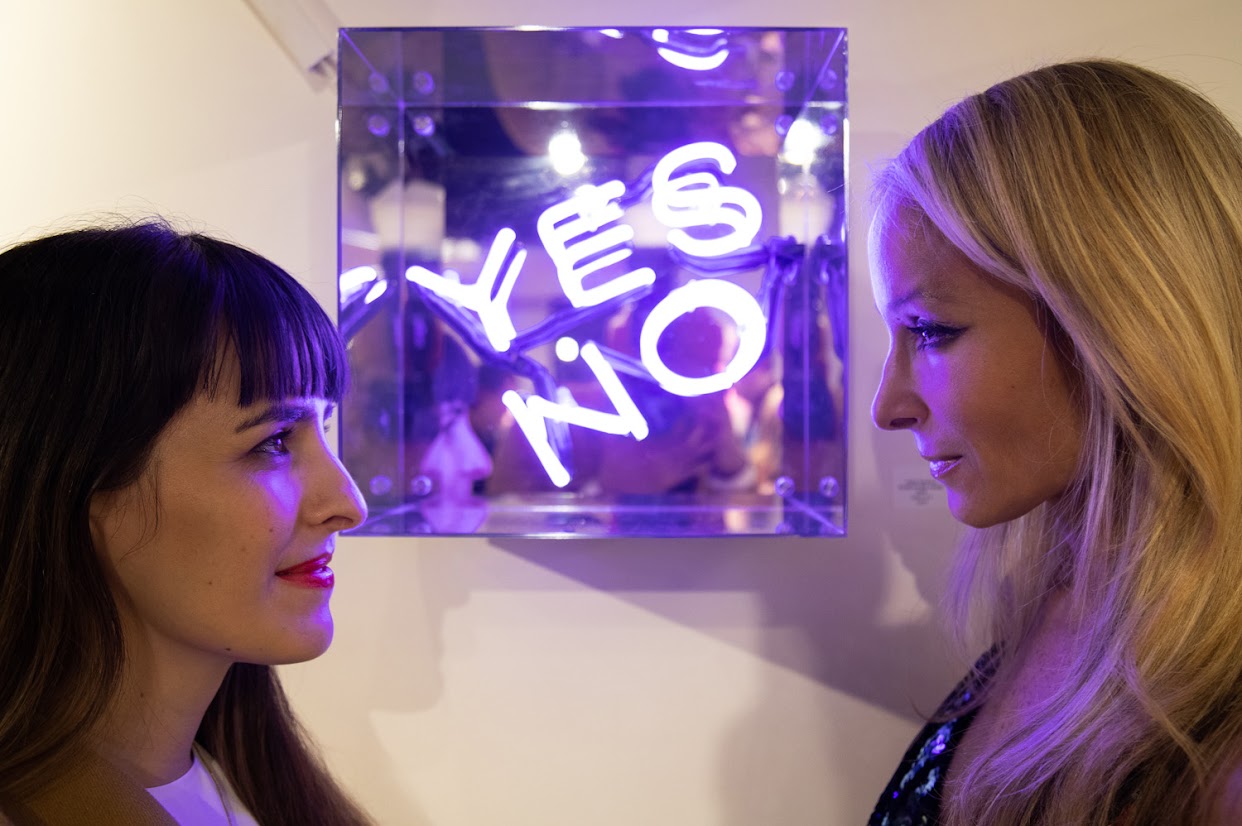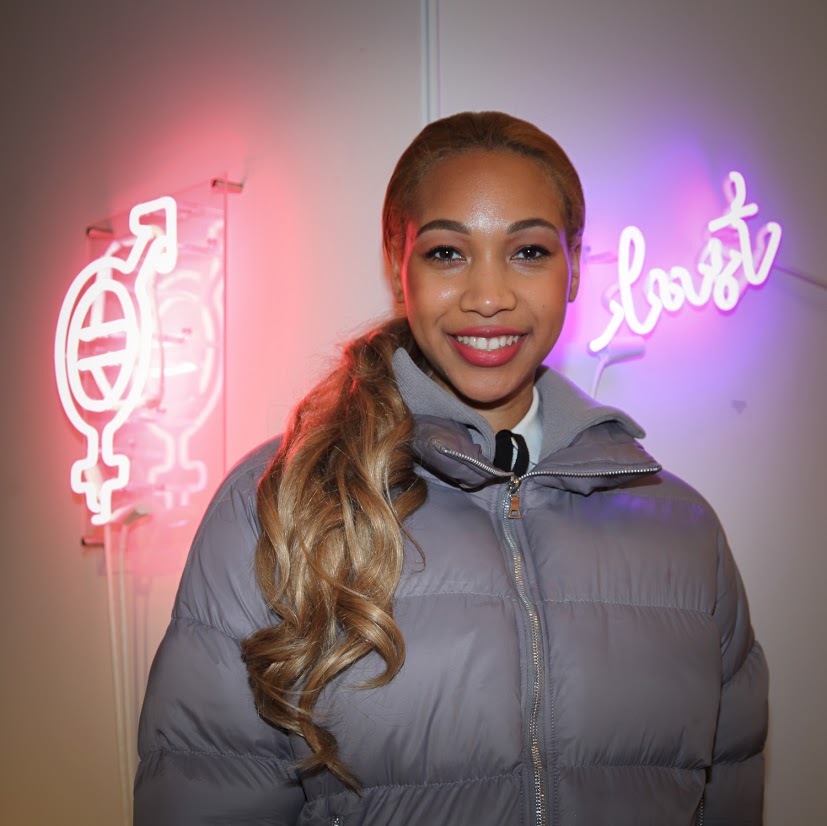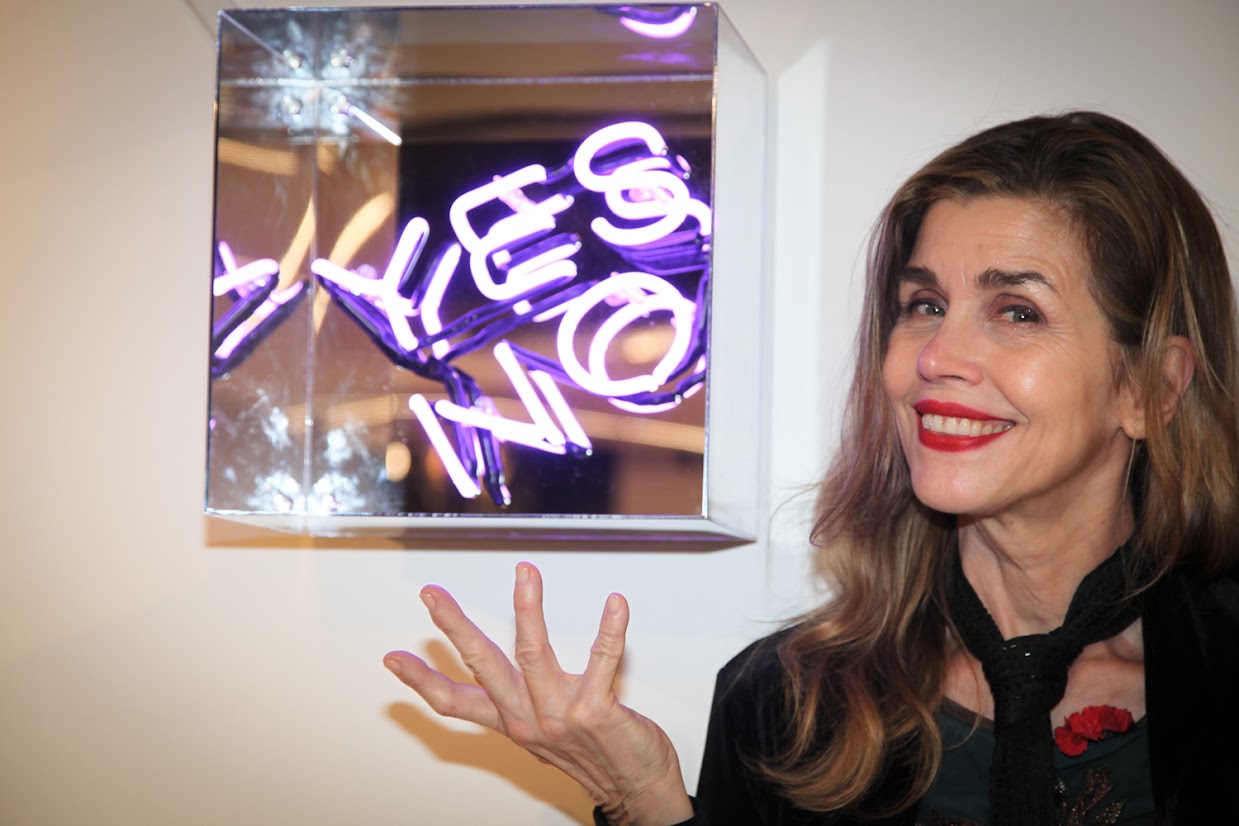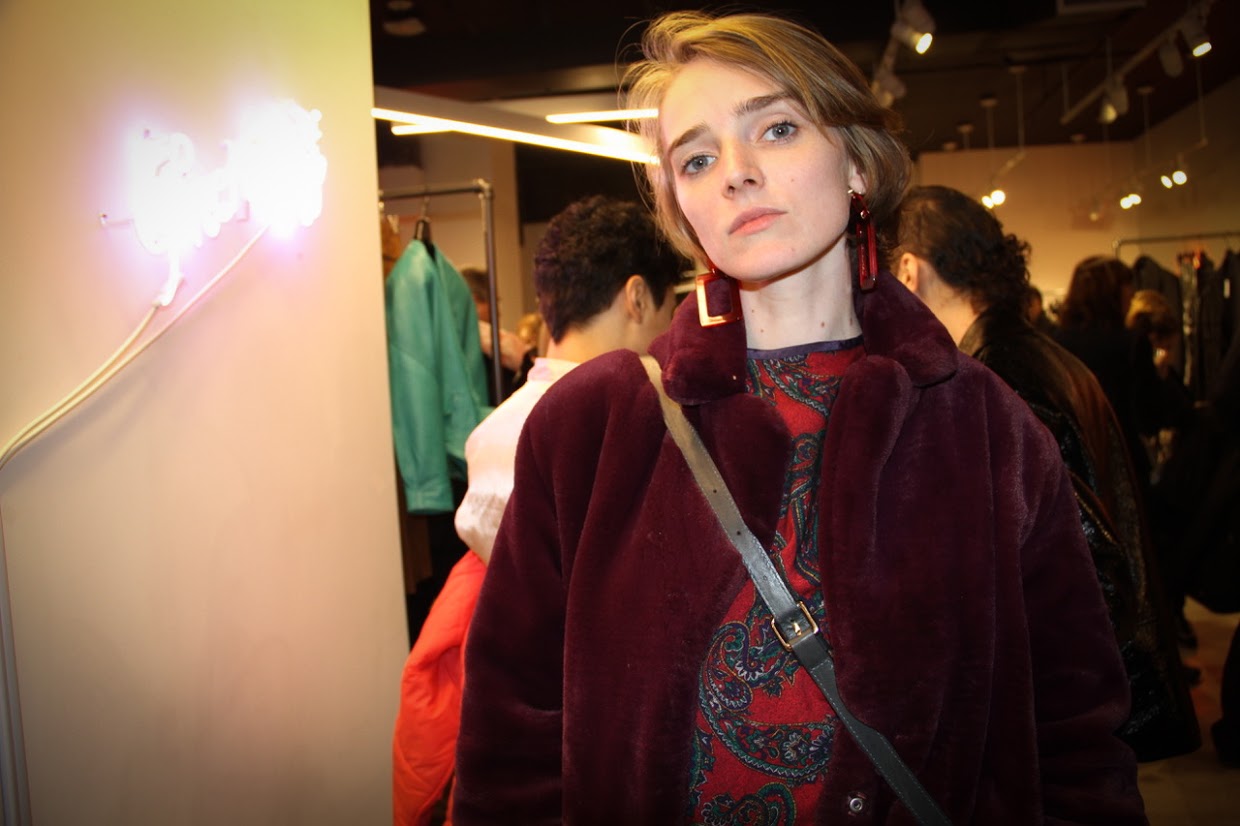 More news from the NYC art world. More exhibition recaps to check out. Photo credit: Bruno Aponte, Lucxii, Manuel Arjona