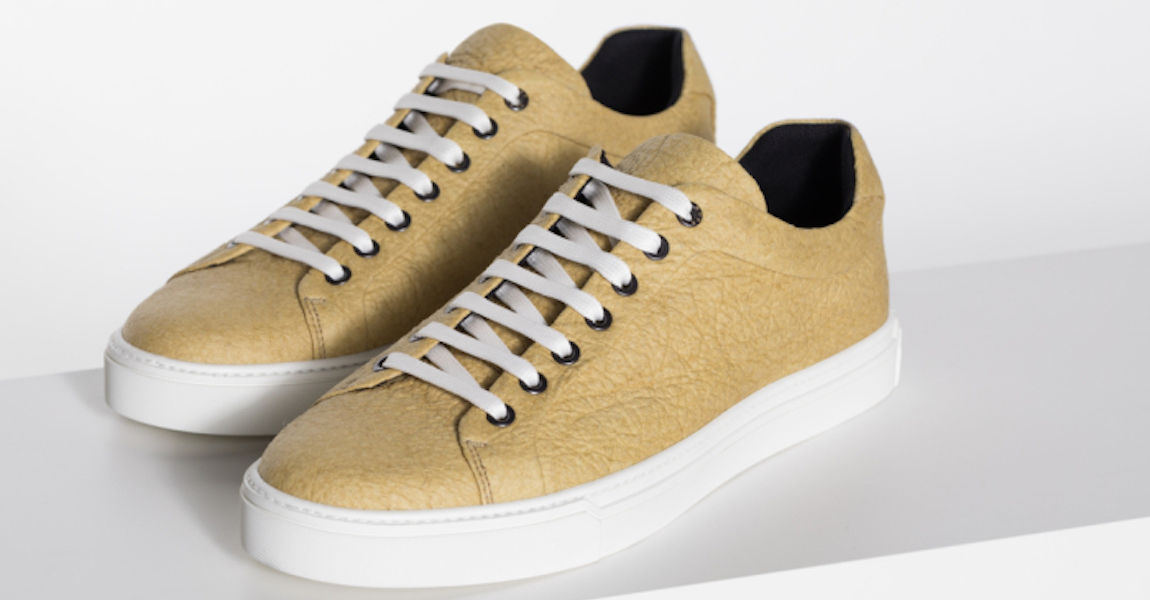 Hugo Boss Debuts Men's Footwear Designs Made from Pineapple Leaves
One of the most inspiring things about the fashion industry right now are all the clever and change-making innovations going on behind the scenes to make our apparel and accessories more sustainable. The latest eco-friendly update that we are currently obsessing over? The Hugo Boss pineapple leaf sneaker-inspired smart casual shoe, which is crafted with the natural byproducts of fruit farming.
"BOSS Menswear introduces new sneakers that take bold steps forward for responsible design. The limited-edition styles are crafted from Piñatex, an innovative leather-alternative created from pineapple leaf fibers," the brand announced on its website. "The result: footwear that makes a minimal imprint on the planet and offers a sleek BOSS look."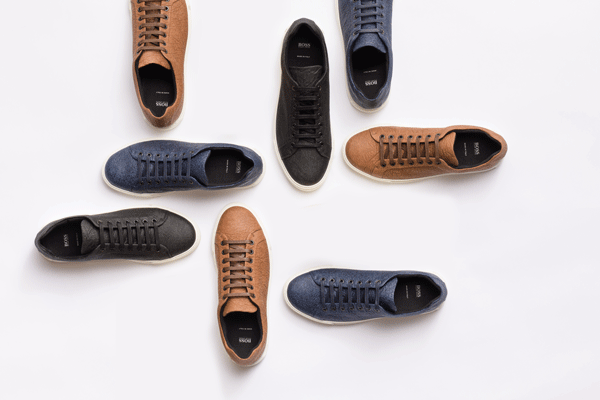 "Each and every part of the sneakers has been designed with innovation and sustainability in mind," the brand added, explaining that each element of the kicks are crafted with recycled or otherwise re-purposed materials. "The vegan shoes are available in a range of naturally-dyed colors, feature lightweight recycled TPU soles and fasten with organic cotton laces."
Right now, the brand offers four different earthy and eye-catching colorways: blue, brown, black, and yellow. These lace-ups are perfect for your casual office environment, smart weekend look, or slightly-dressy event style.
Plus, we love how the designer label was inspired by a forgotten about natural source material that doesn't require any extra farming resources to grow. As an added bonus, pineapple farming communities now have an added income from these leaves, which otherwise may not have much of a use.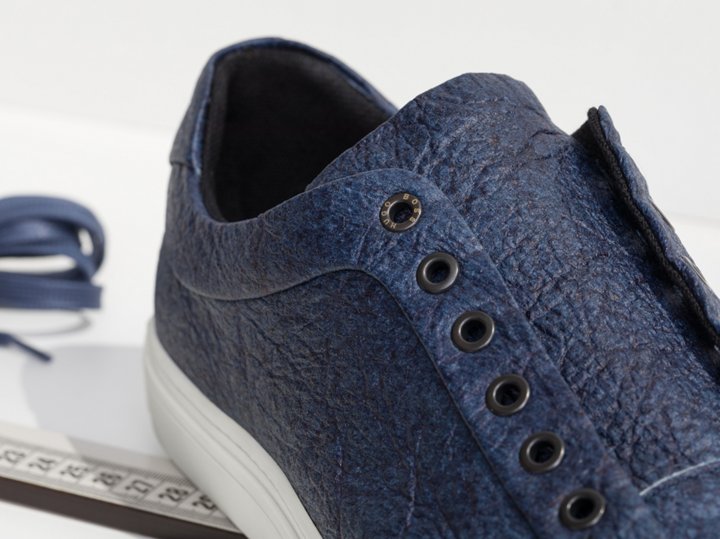 You can now shop the Hugo Boss pineapple leaf shoe styles online in a store near you for $348 a pair.
To hear more about how these Hugo Boss pineapple leaf shoes are crafted with Piñatex, be sure to check out the brand's video below.
More from the brand. More popular shoe styles to look out for. Keep up with more sustainable fashion initiatives. All imagery via Hugo Boss