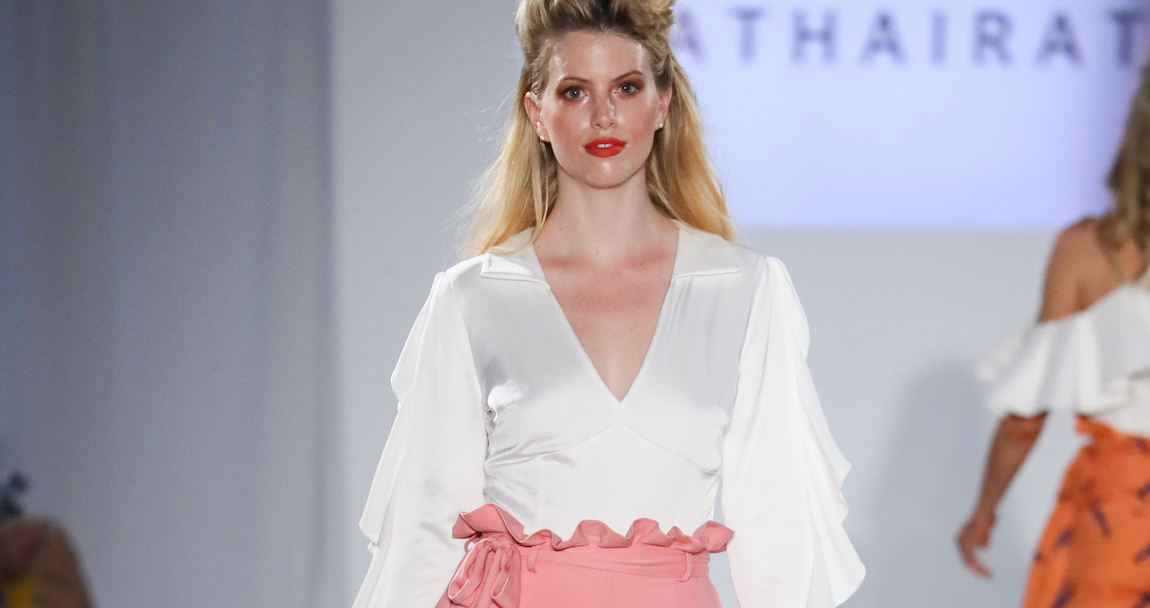 Hathairat Showcases Breezy Spring 2019 Styles at New York Fashion Week – Exclusive Video
Do you wish your office workwear and your elegant going-out styles had just a touch more overlap between them? We sure do. After all, most of us spend so much time at our desks and very few evenings out on the town, so we wish we could quite literally balance it all out. Well, the latest offerings from Hathairat are making us feel extra inspired.
Nolcha Shows presented the brand's Spring 2019 collection debut at West Edge NYC during this September's season of New York Fashion Week. The runway show featured a great contrast in the label's latest luxury womenswear pieces: occasion wear with a practical twist.
Created by Bangkok-born, Parisian-trained, and New York City-based designer Hathairat Maneerat, this show was all about statement pieces that could easily translate into your everyday work rotation – or your next vacation wardrobe.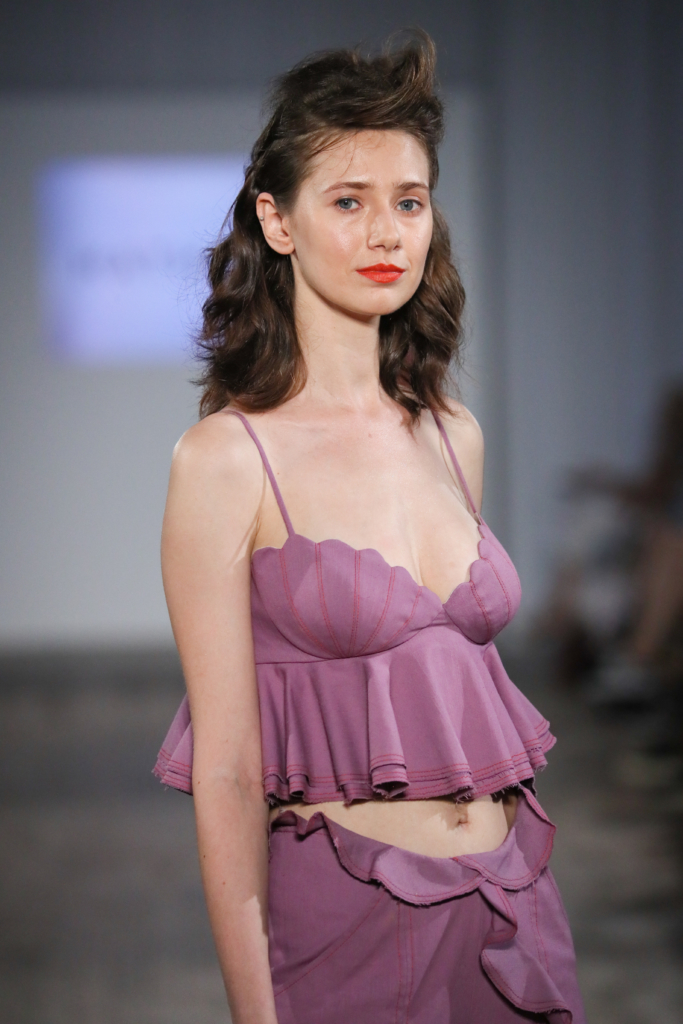 "Most of my inspirations are coming from travel to places. #SS19 @hathairat_official was inspired by the tropical island," the designer shared on her Instagram. "For SS19 I'm focusing on wearable statement pieces yet comfortable, romantic, fun and timeless."
Clamshell tops, floating ruffles, and satin slip-like added heaps of feminine charm to the runway looks, while cropped and structured blazers, paper bag waist bottoms, and expertly tailored high-waisted trousers could seamlessly swoop in to elevate your tired workwear into model-off-duty ensembles.
Of course, each piece can also be elegantly dressed up, giving you that extra mileage from your wardrobe staples. With the right pair of shoes, and a touch of colorful lipstick, these looks will have you ready for a posh dinner party in no time. Just snag some inspiration from the models' own straight-from-the-runway looks!
Click through the gallery below to see photos from the Hathairat Spring 2019 runway show at NYFW.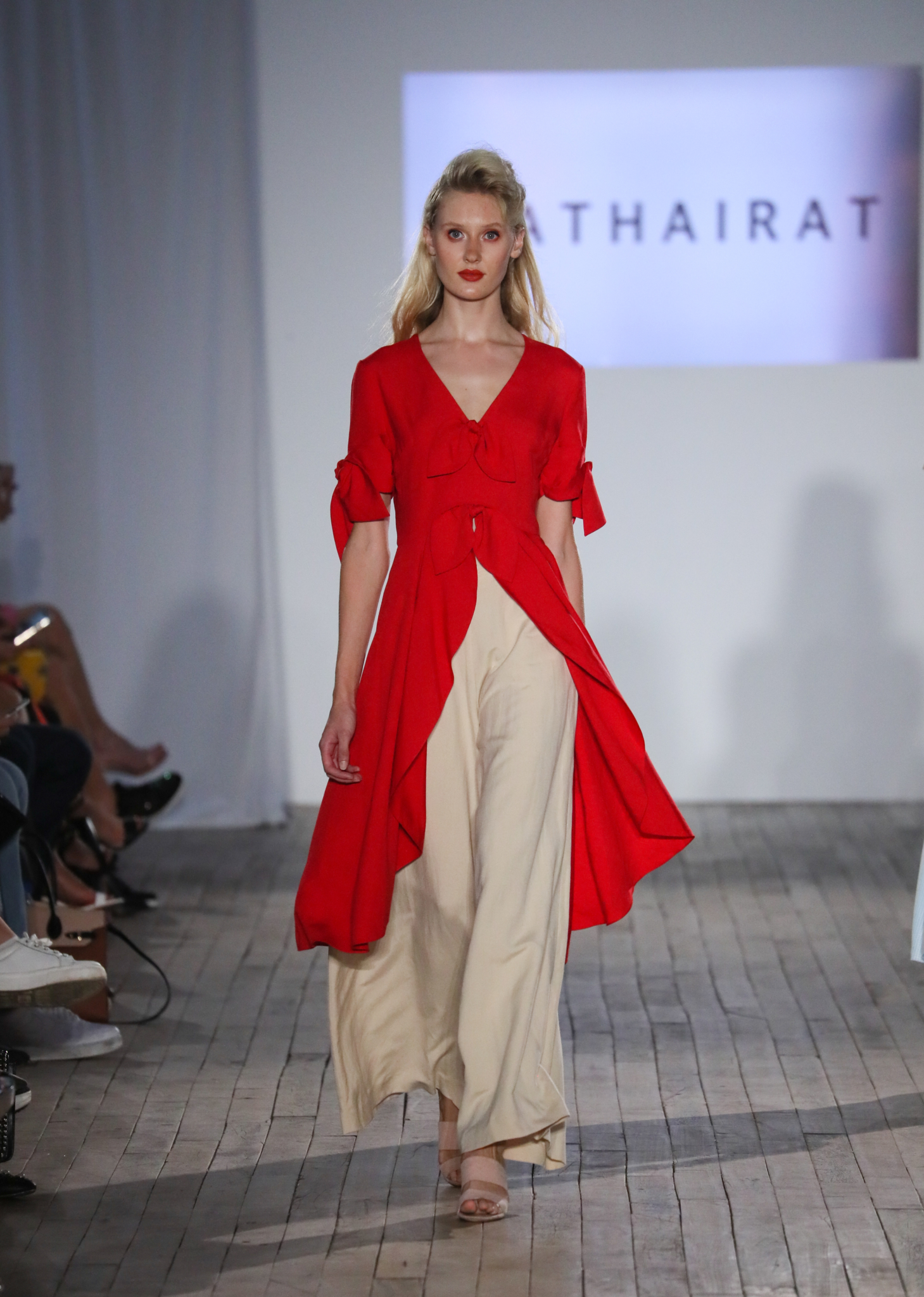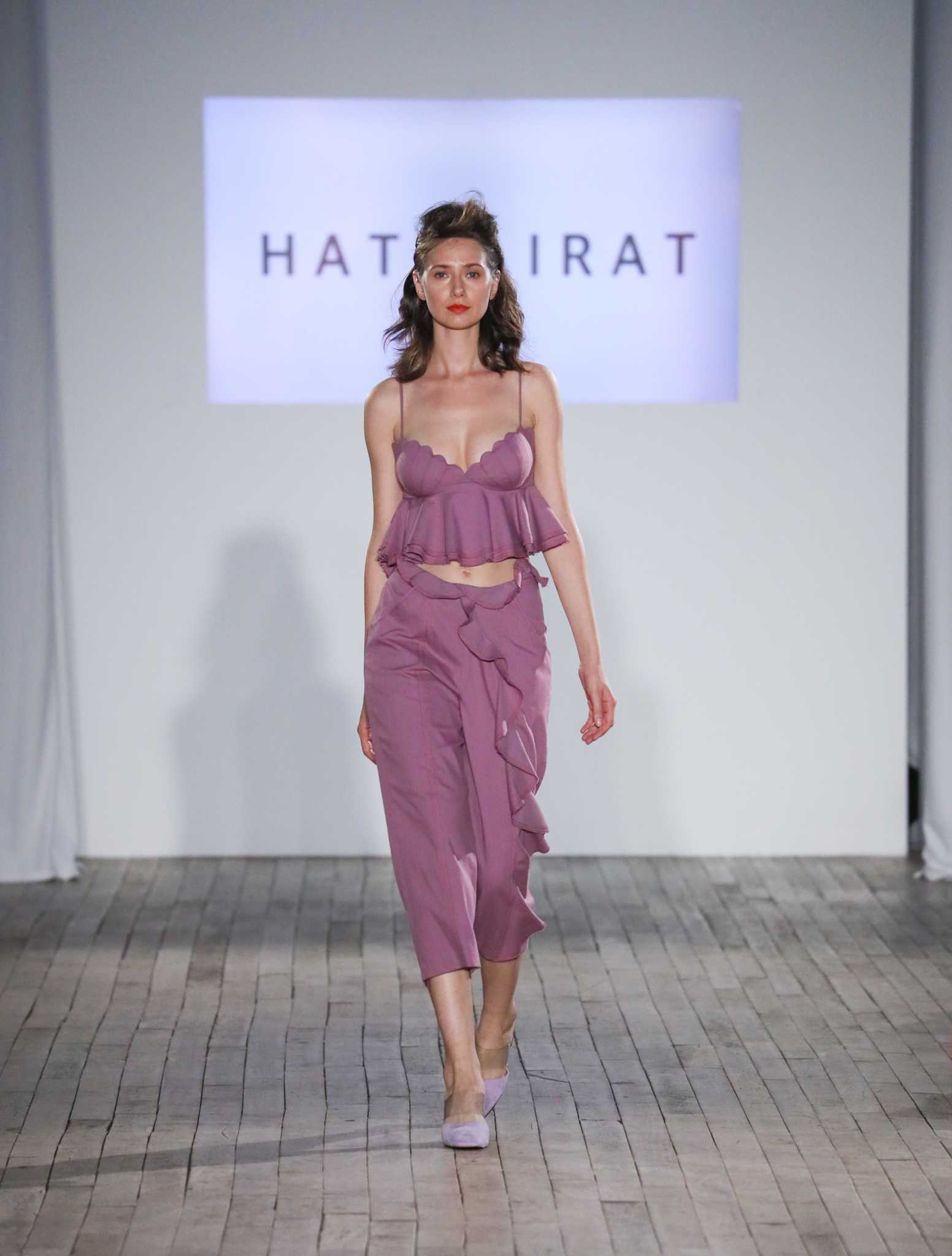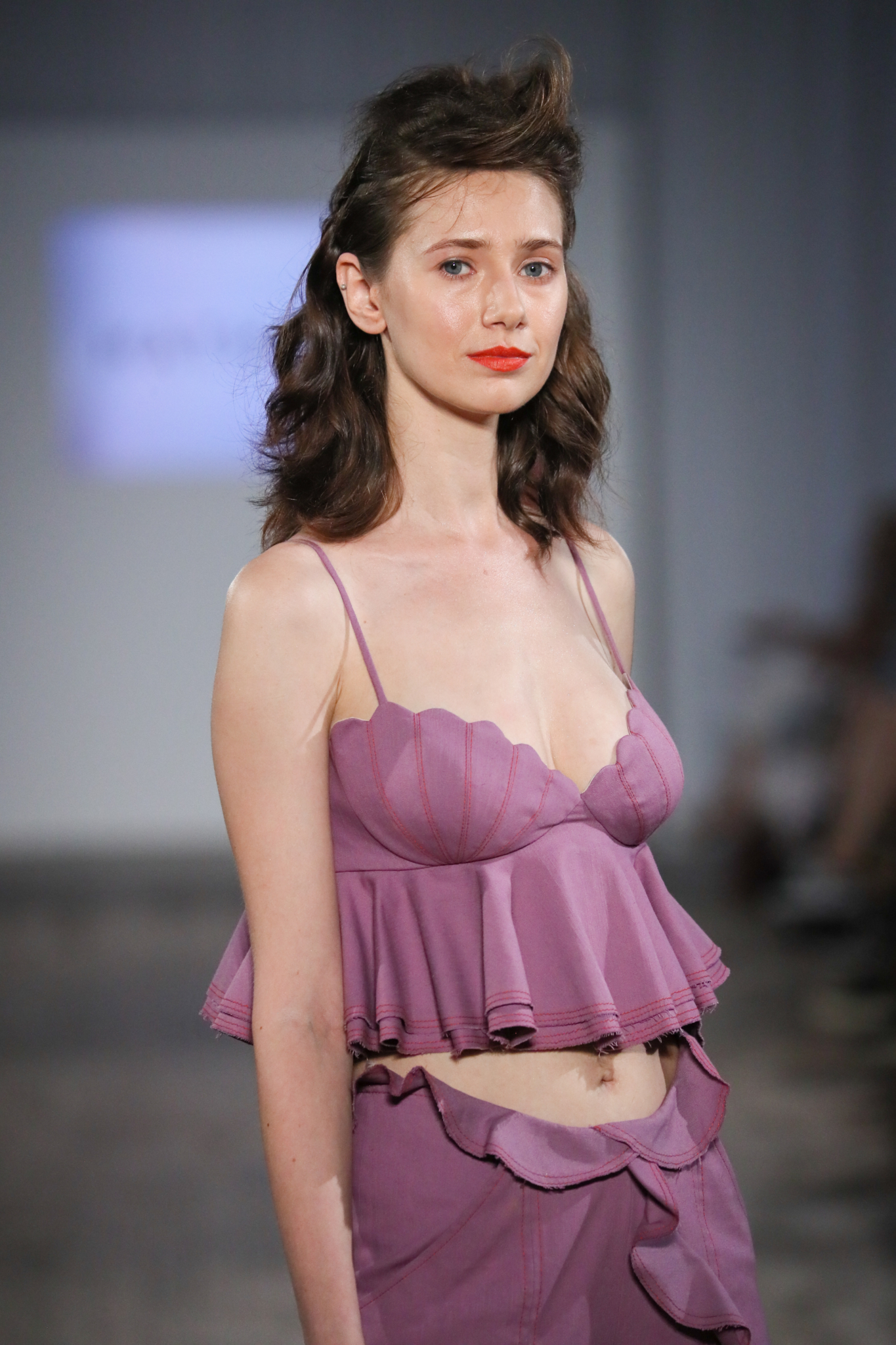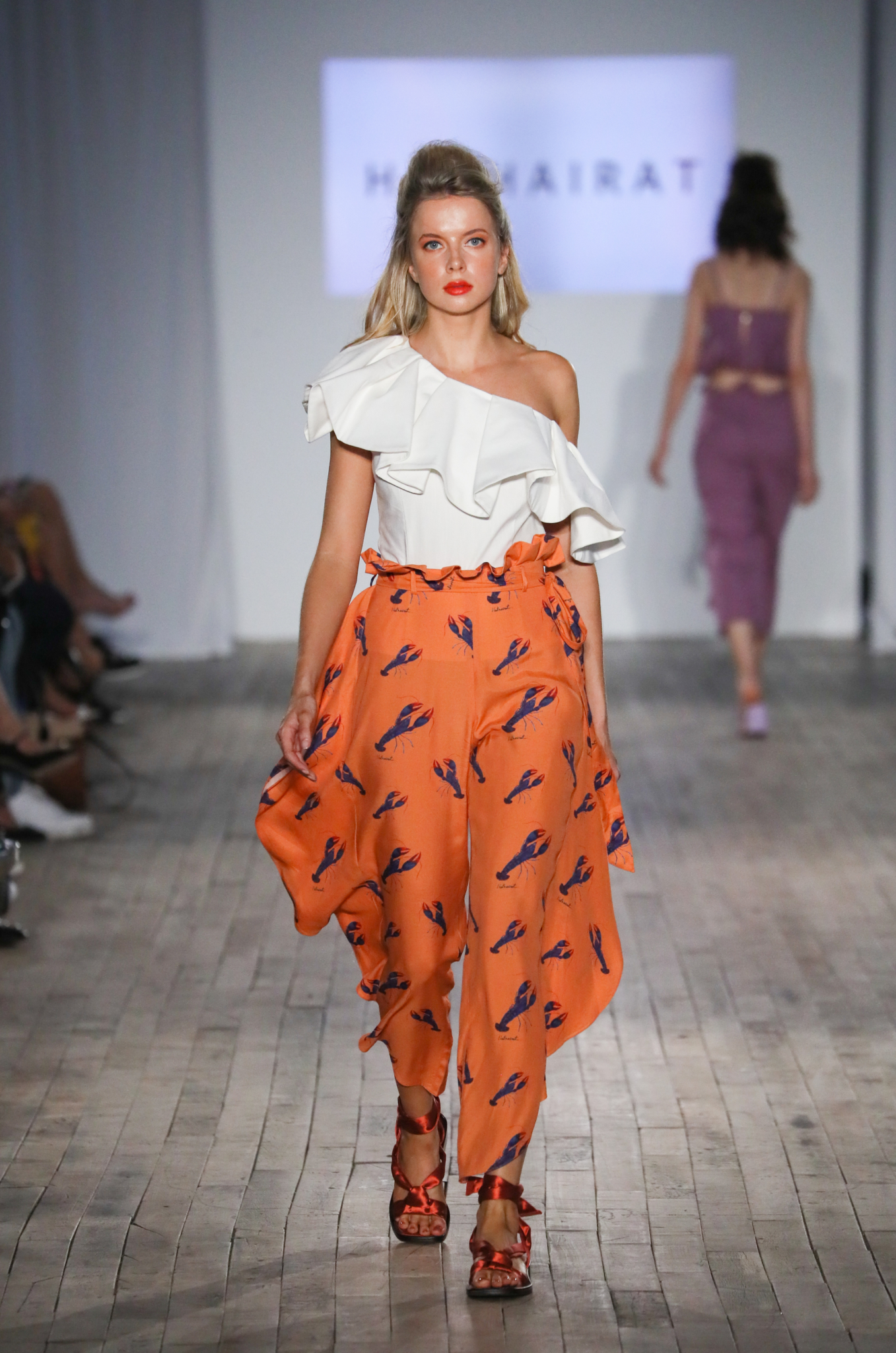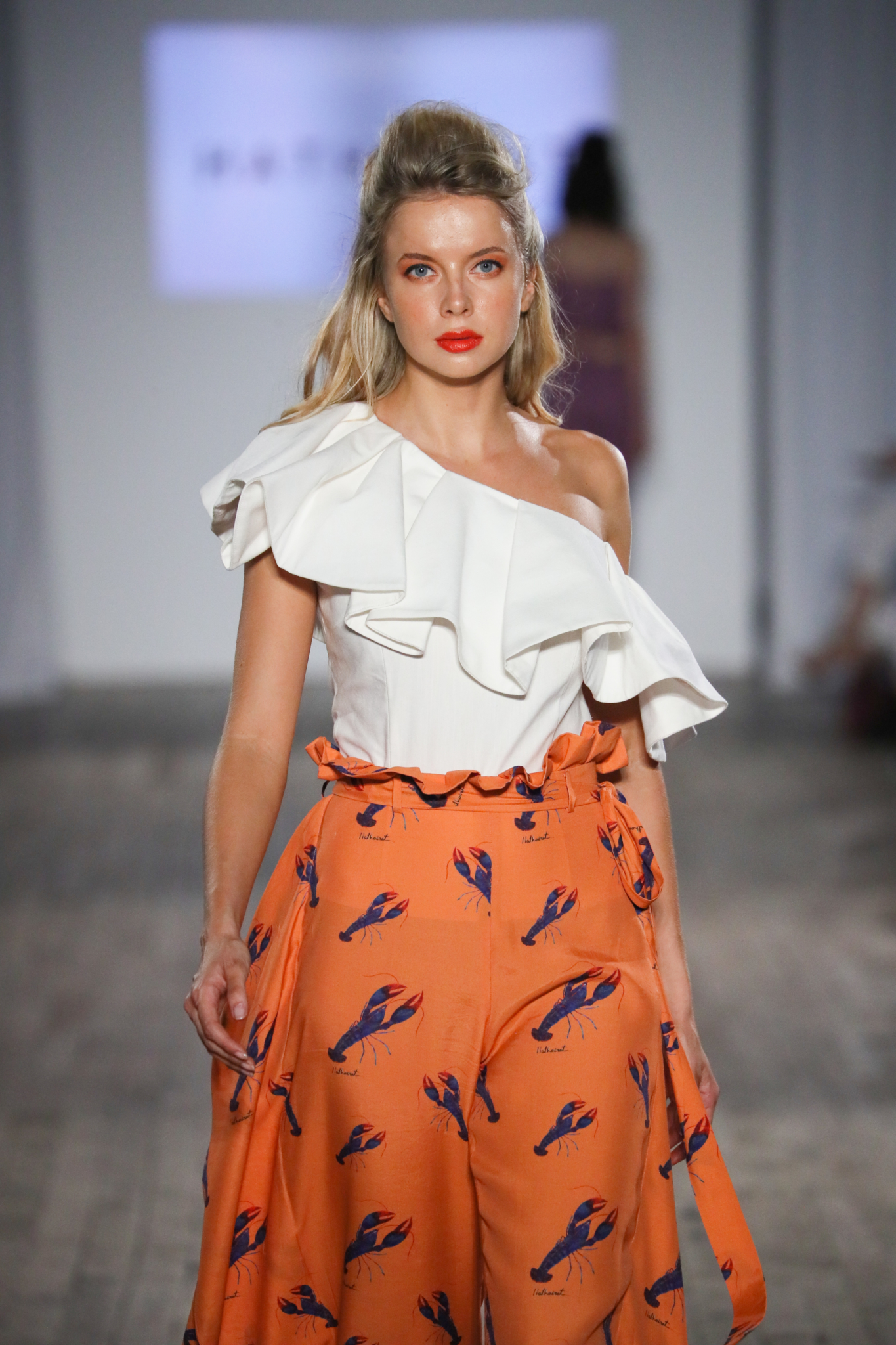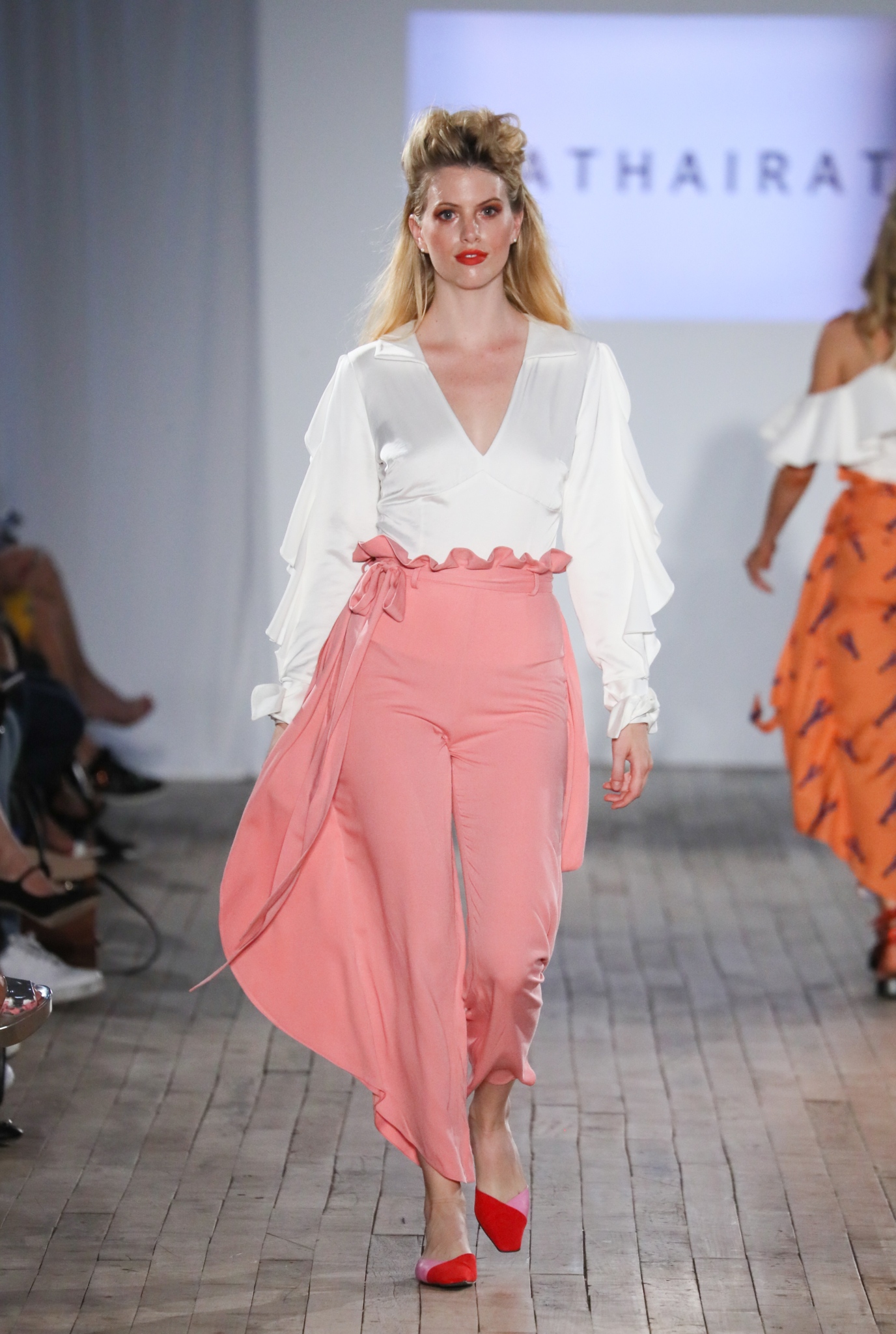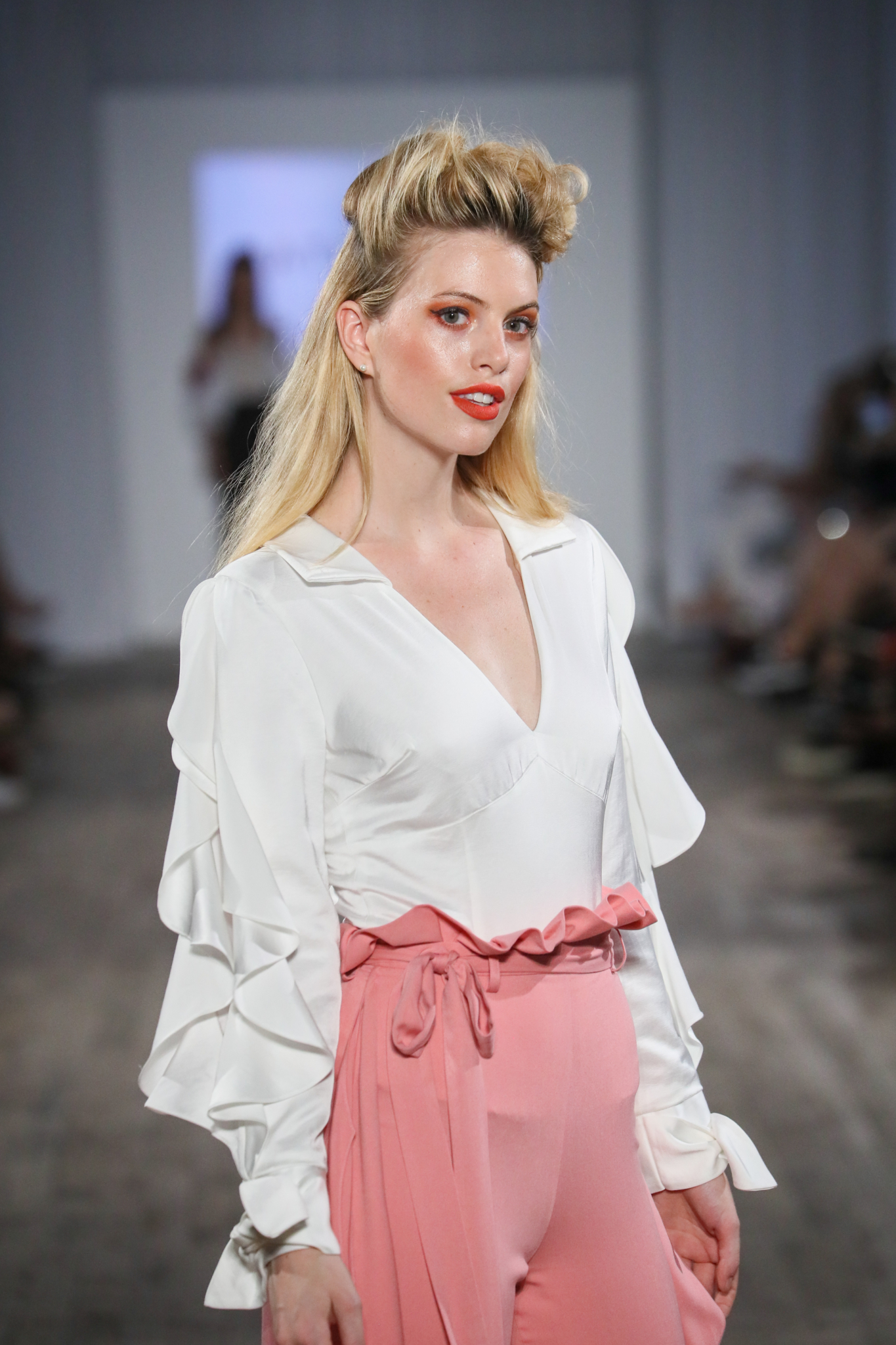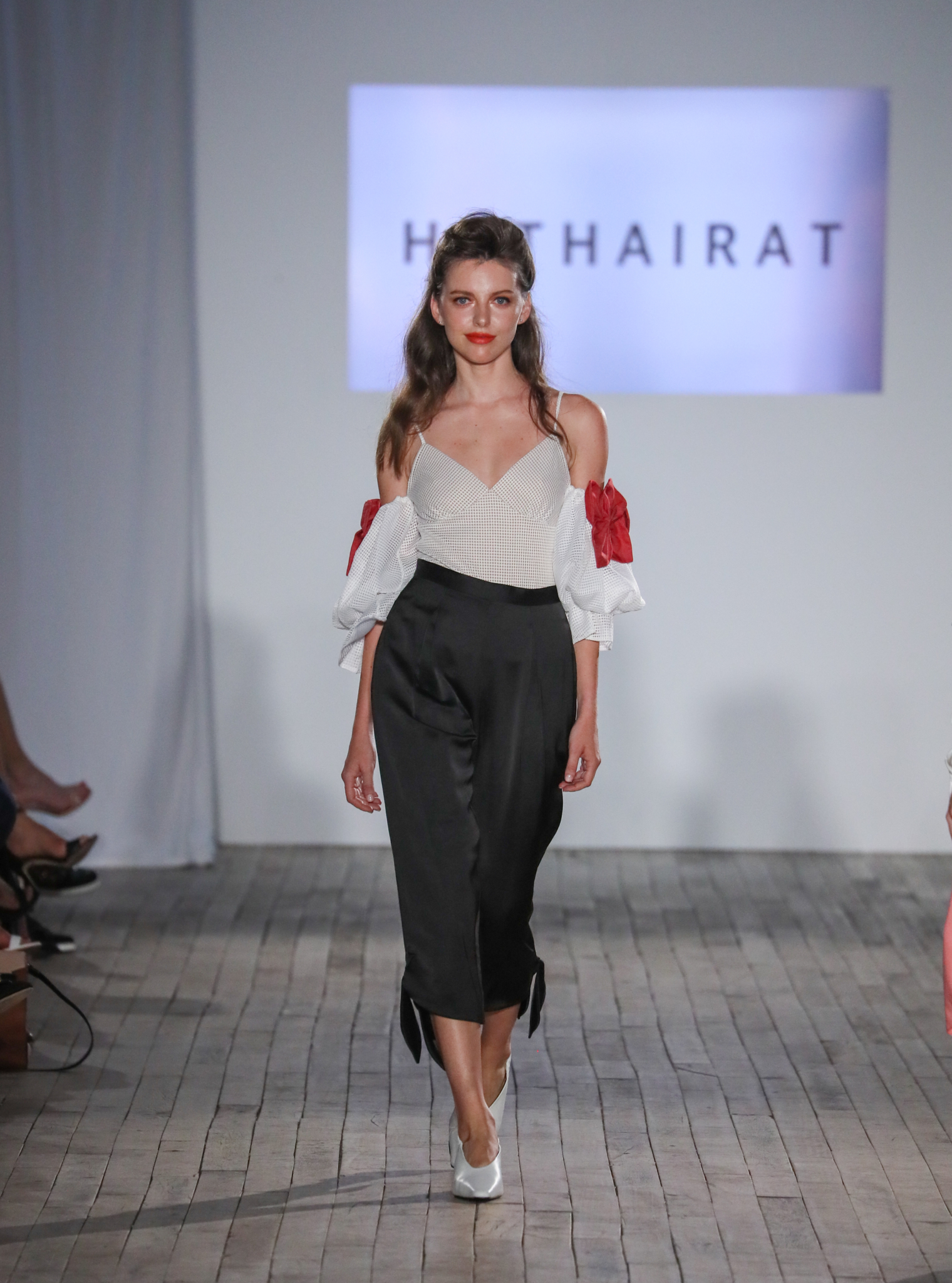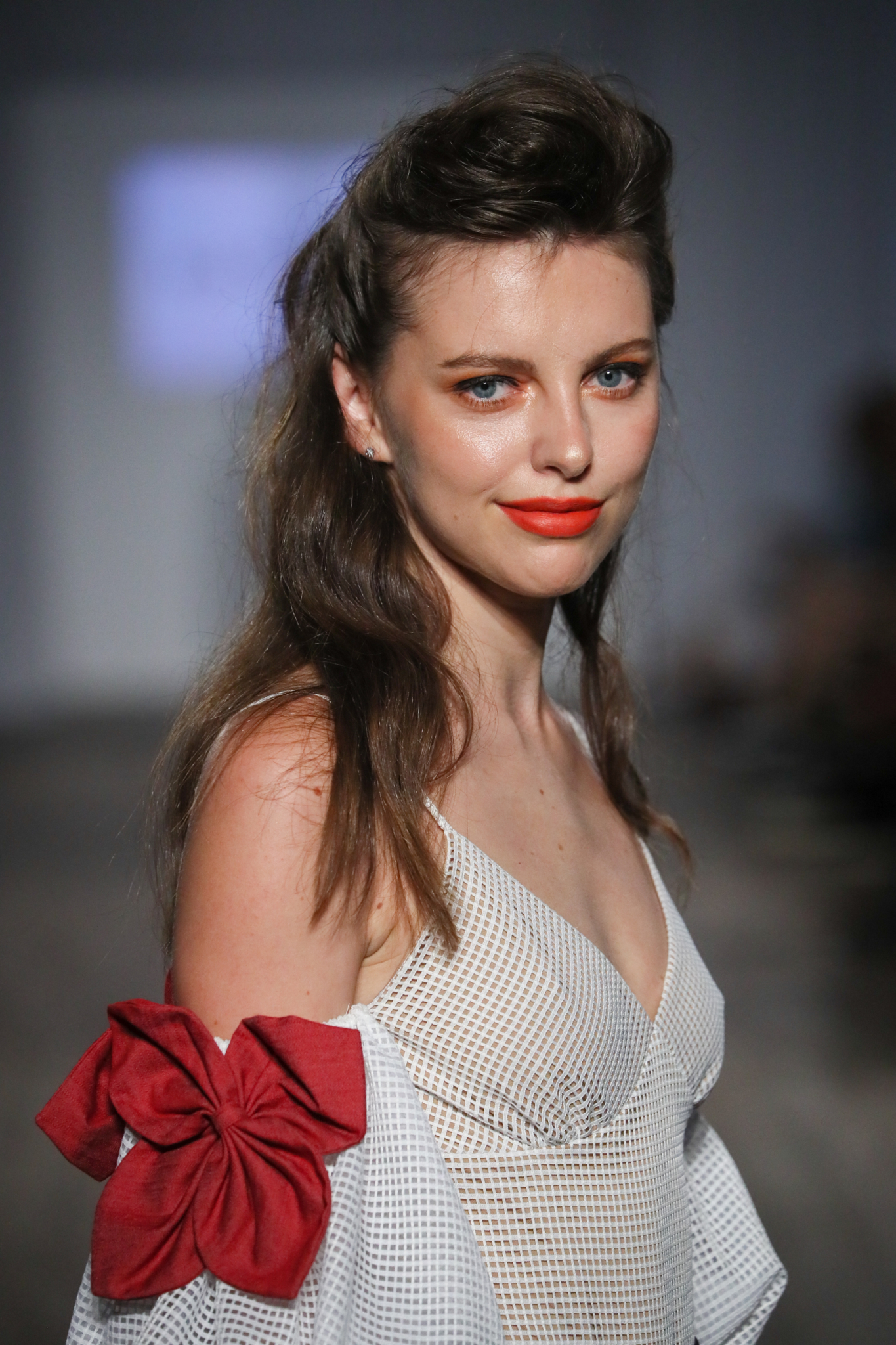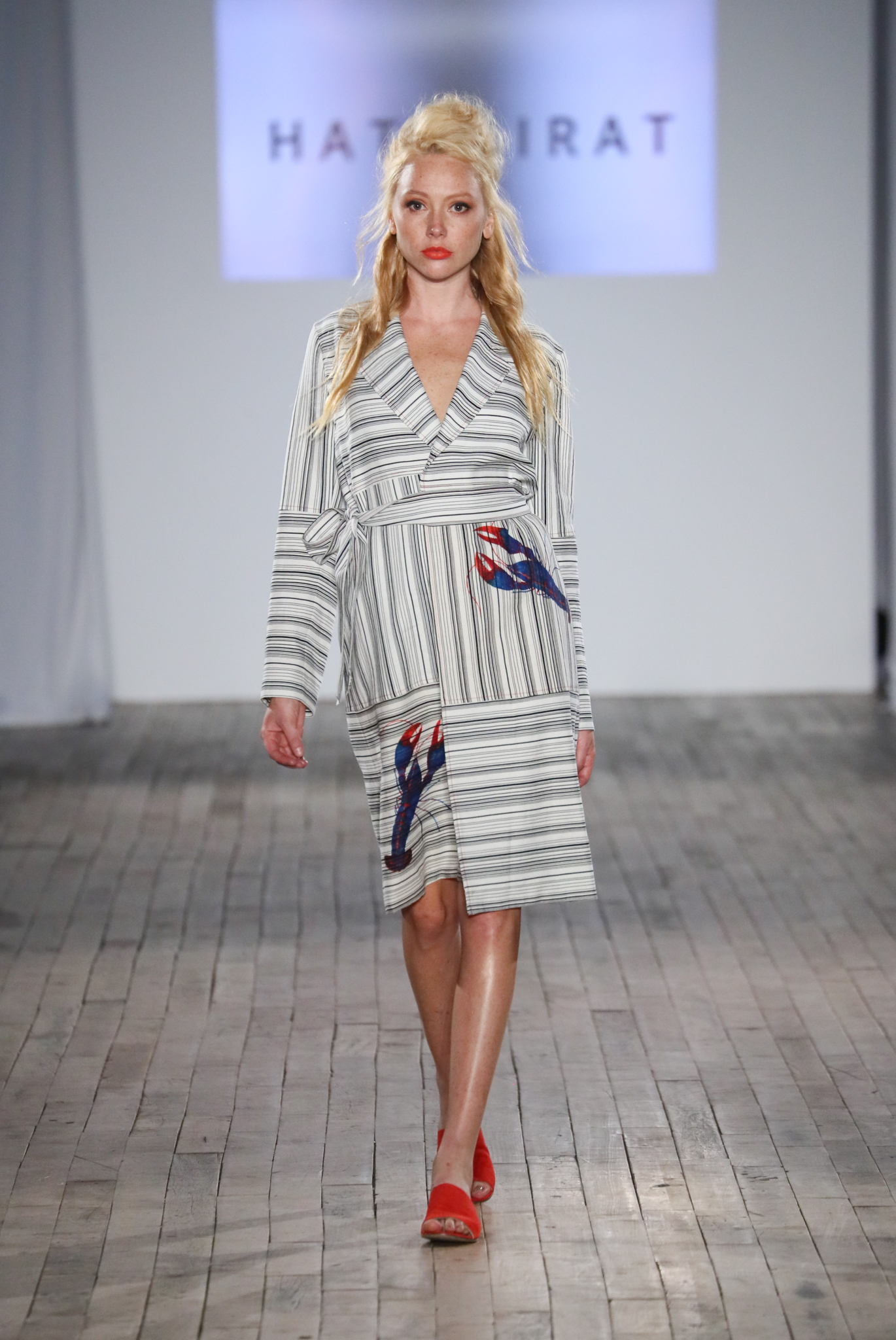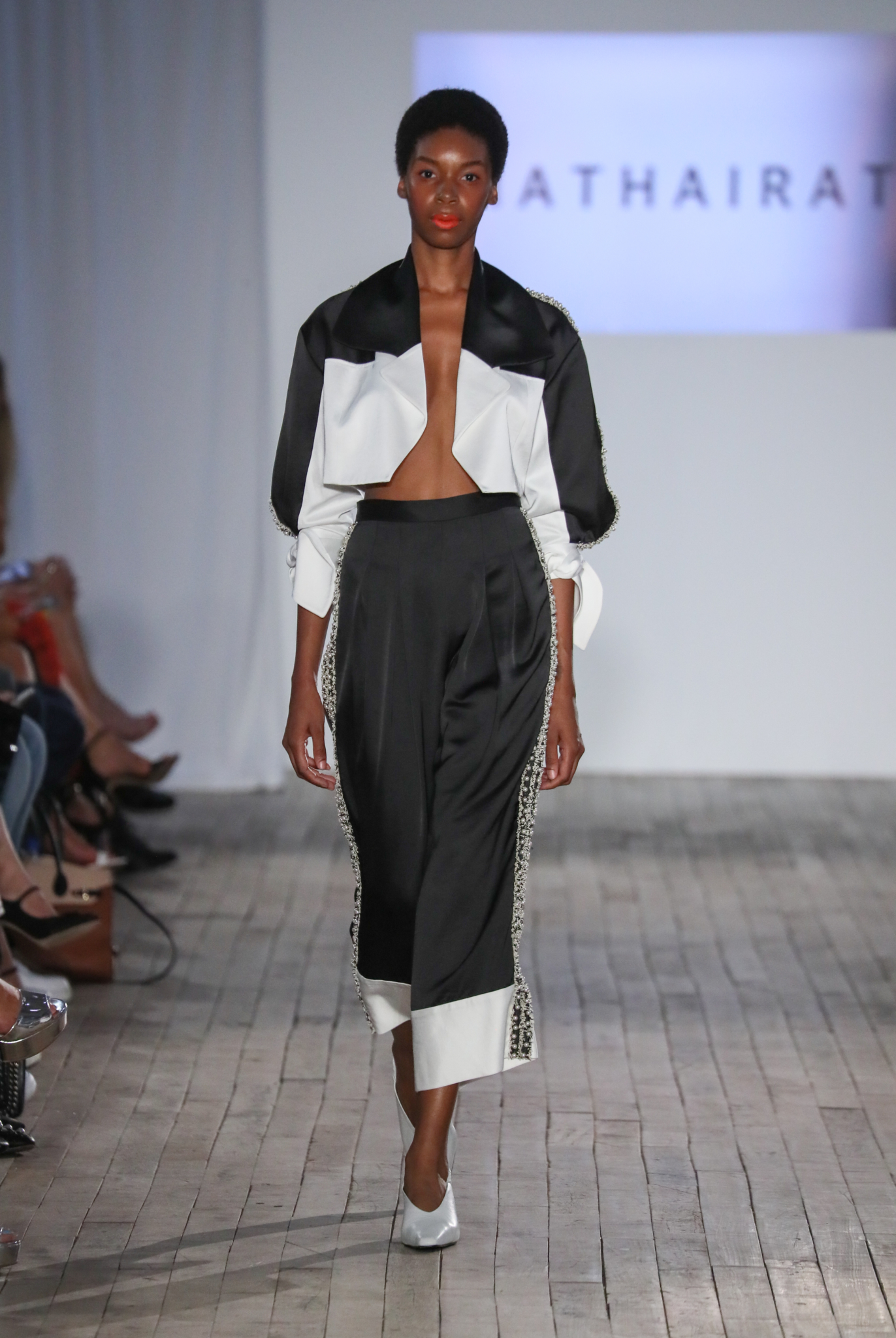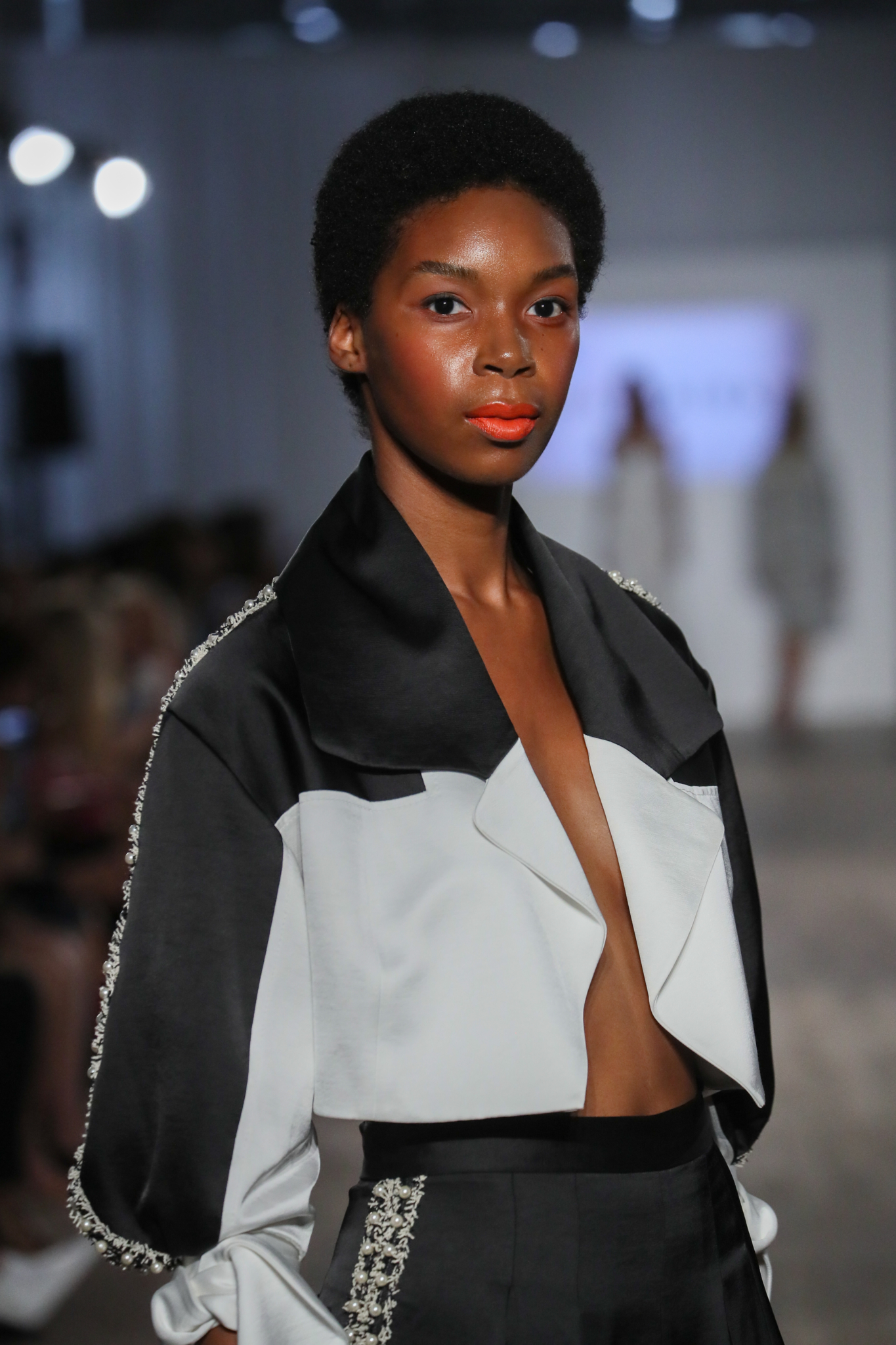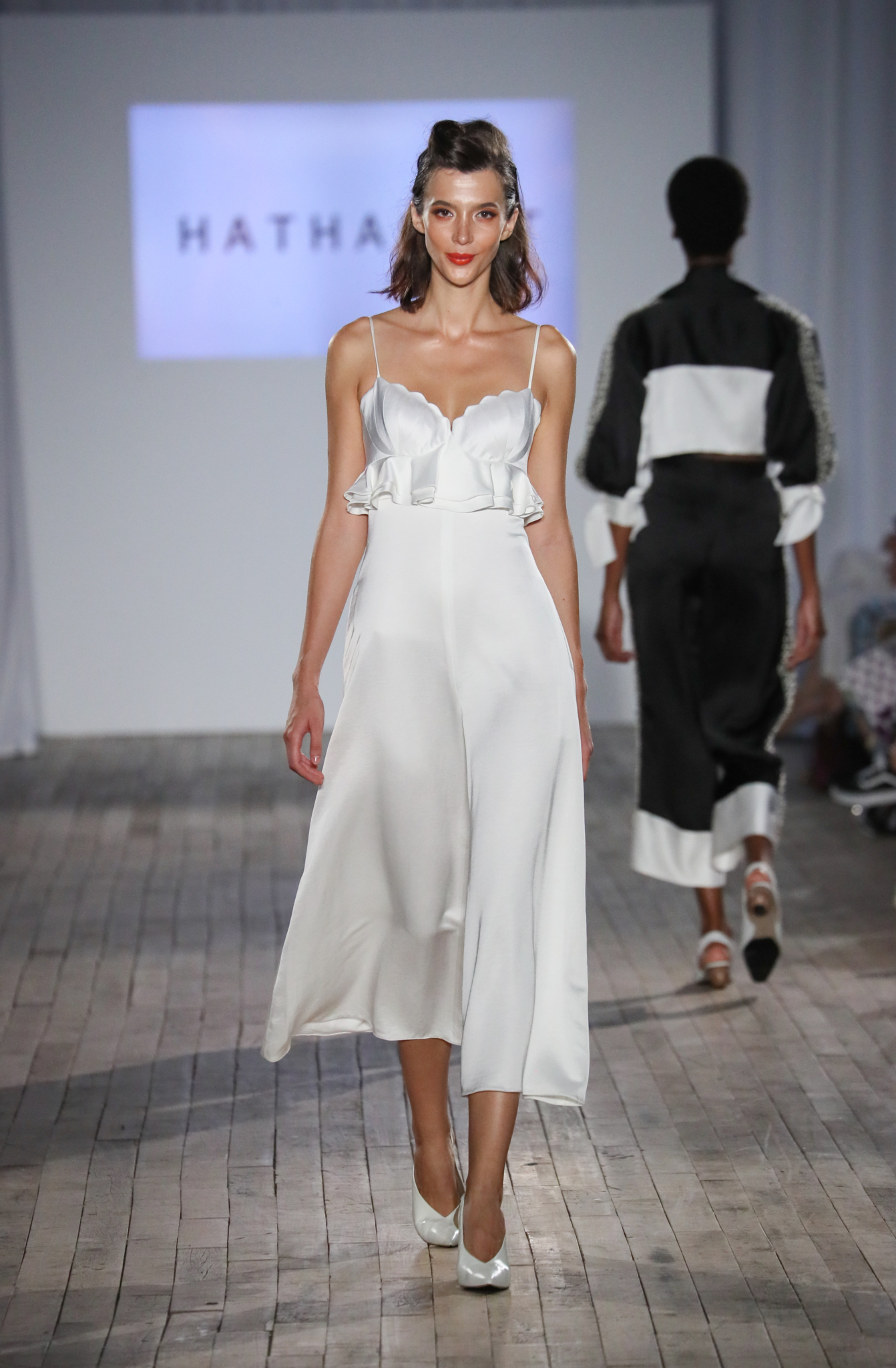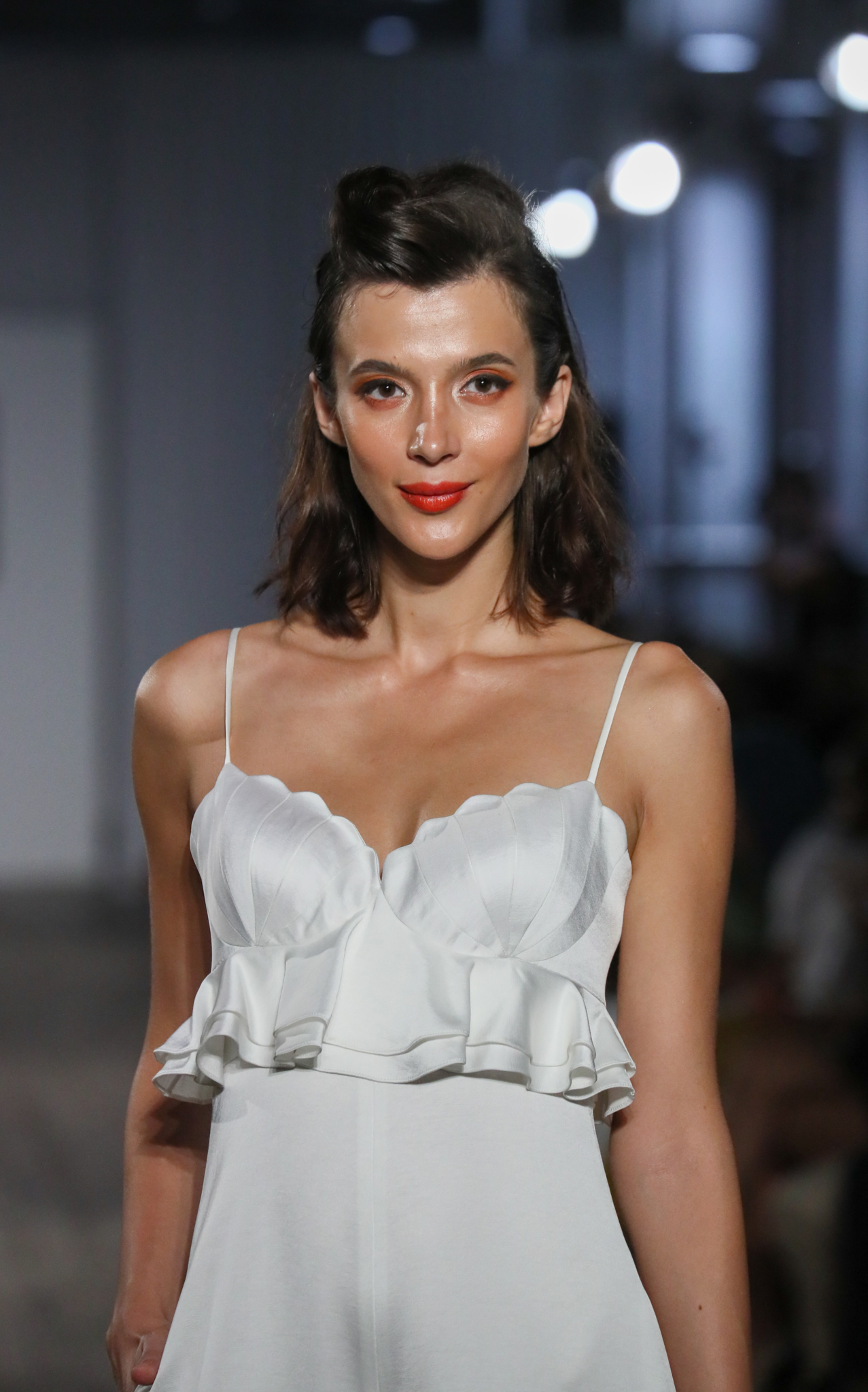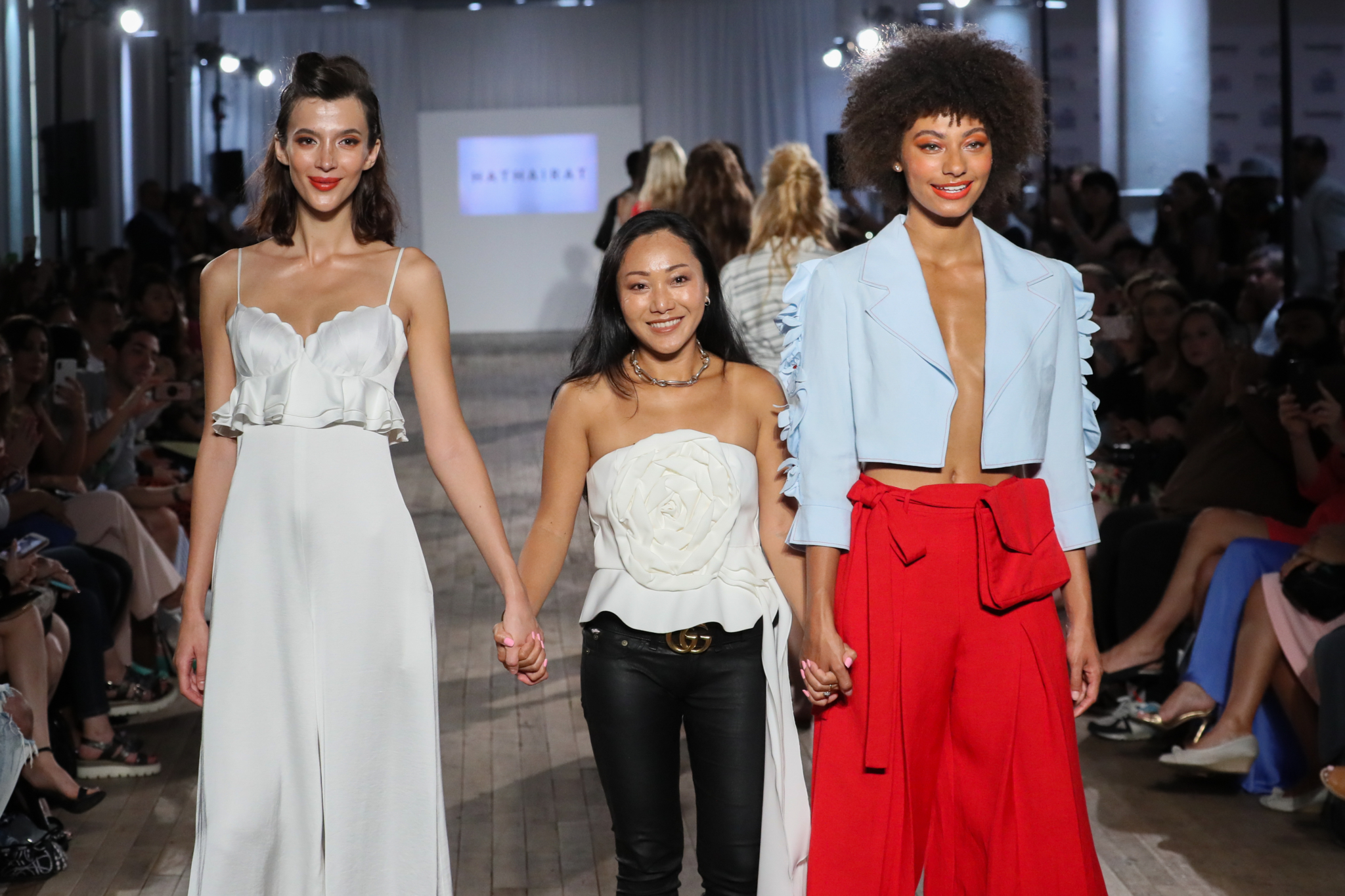 Make sure to check out Richard Magazine's exclusive runway video from the Hathairat presentation in our player below.
Keep up with the brand. More news from the Nolcha Shows brand. More runway recaps from New York Fashion Week. All images via Paul Newland, Fashionstock – provided courtesy Nolcha Shows at NYFW