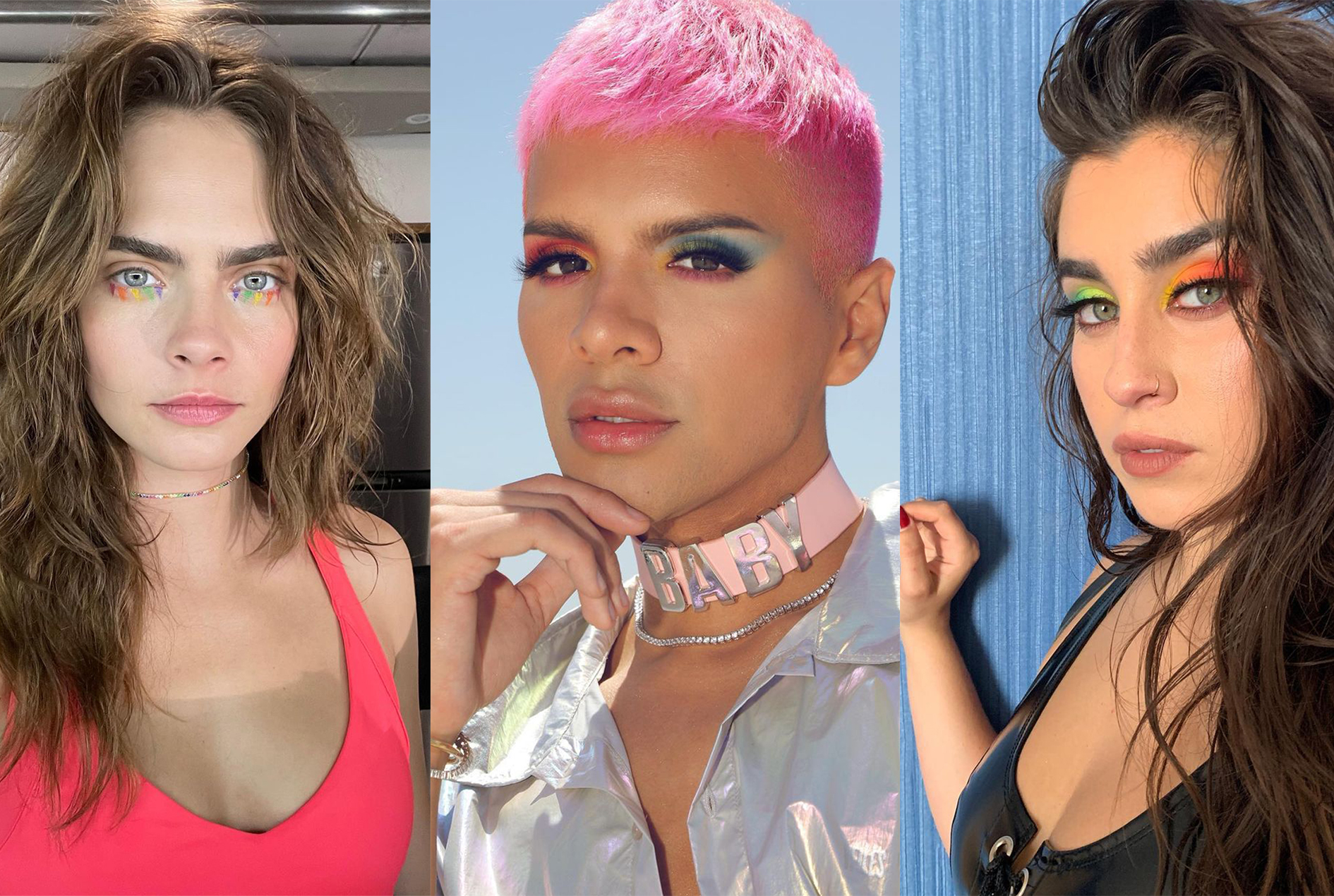 Great Rainbow Makeup Ideas for PRIDE Month
Happy Pride Month! Celebrate the most colorful time of year with some beautiful rainbow eye makeup looks. As lesbian queen Hayley Kiyoko says, "If I'm gonna be extra, today is the day!"
While it never hurts to look fabulous, remember that Pride Month is about more than just rainbows and killer liner. Whether a member of the LGBT community or an ally, use this time to remember the amazing LGBT history that every June marks. We highly recommend attending an event or donating to a charity (like the Trevor Project, an LGBT crisis intervention organization) near you.
Let's have a look at some of the best two-toned rainbow makeup looks, from fellow LGBT influencers and celebrities:
Lauren Jauregui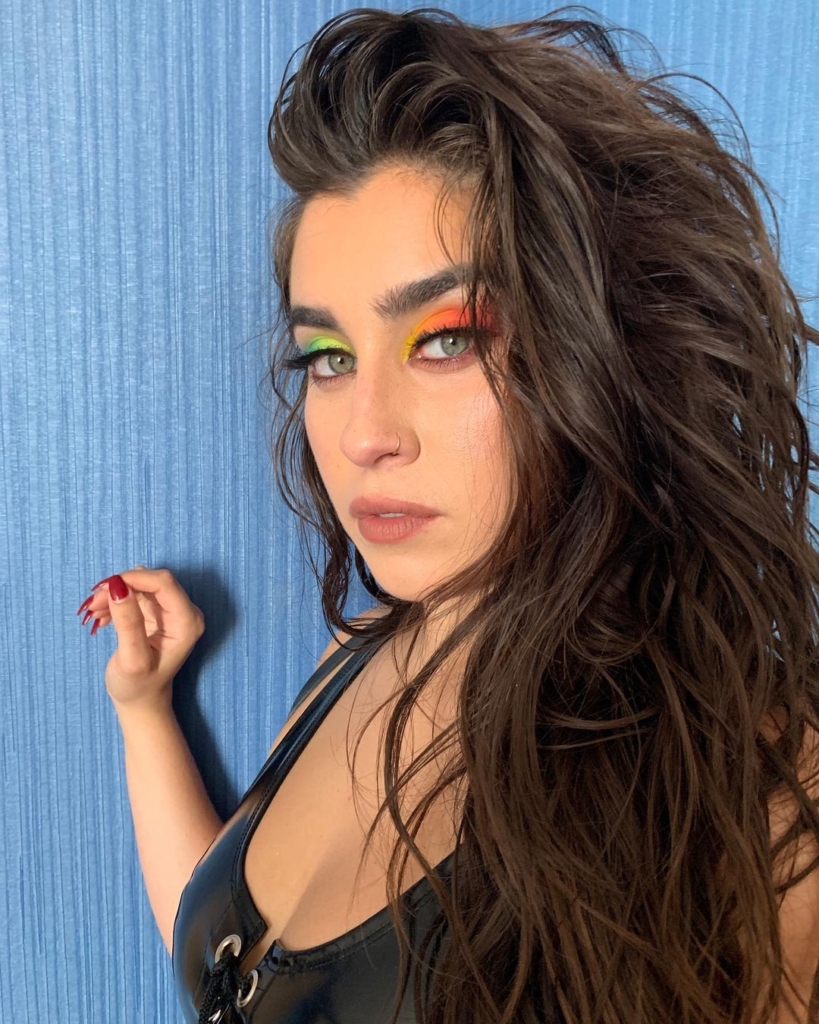 You think we should do only one eyeshadow look? Nah! We love this two-toned eye from Lauren Jauregui of Fifth Harmony fame. The rainbow spreads from one side of the face to the other with some pretty shadows. The singer posted this image on her Instagram in 2019.
Lauren famously came out as bi-sexual in a letter penned in 2016, published to Billboard. In the letter, the now 24-yr old singer spoke to supporters of then president Donald Trump, as well as used the occasion to come out publicly to fans. Lauren gained a large following as a member of Fifth Harmony, a girl group formed through the audition show X Factor. She recently released a single, "50ft" in April of 2020, with a debut album expected in 2021.
NikkieTutorials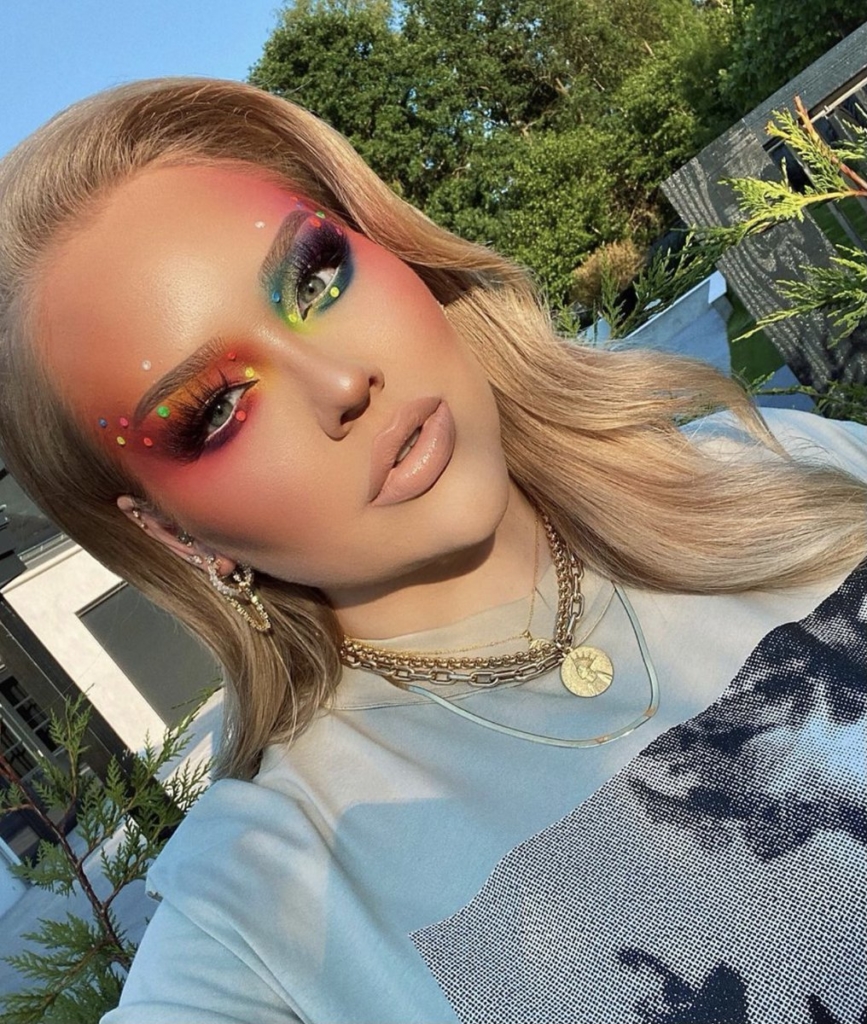 We always have room to learn from the queen of makeup herself! Nikkie de Jager, also known online as NikkieTutorials, sports another two-toned rainbow look, this time, featuring individual rainbow dots! We adore her blush draping wraps into the rainbow shadows seamlessly. Nickie posted this look on her Twitter in June 2020.
Nikkie started on Youtube in 2008 at the age of 14. As of 2021, she has amassed an empire of 13.8 million followers. Nikkie came out as a transgender woman in January 2020 through a video titled "I'm Coming Out." The makeup artist mentioned her journey of transitioning while on the platform. Nikkie has had multiple makeup brand collaborations, with the most recent being a palette with Beauty Bay.
Gabriel Zamora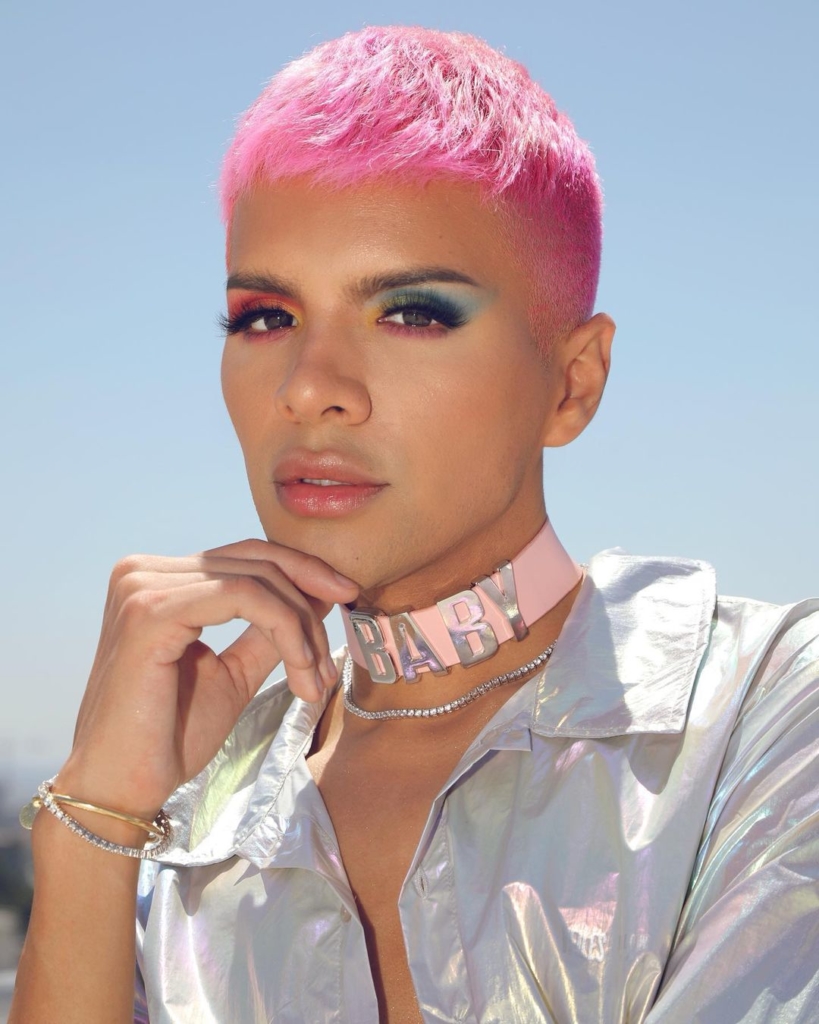 Noticed a trend? Just like with gender and sexuality, there are no rules to how to do your makeup. Here's another look at a beautiful two-toned rainbow look. Pair it with a natural lip to bring all attention to your eyes. Remember your ROY-G-BIVs and you'll have a gorgeous eye look, just like influencer Gabriel Zamora, who posted this amazing look to his Instagram in 2019.
Gabriel started making makeup tutorials in 2014, and has quickly amassed around 800k followers on both Instagram and Youtube. Gabriel is openly gay, and has been involved in numerous campaigns related to LGBT pride, including Milk Makeup's 2018 Pride Pack. Although many know him for the many "dramaggedons" he has been a part of, his beauty skills are unmatched!
Cara Delevingne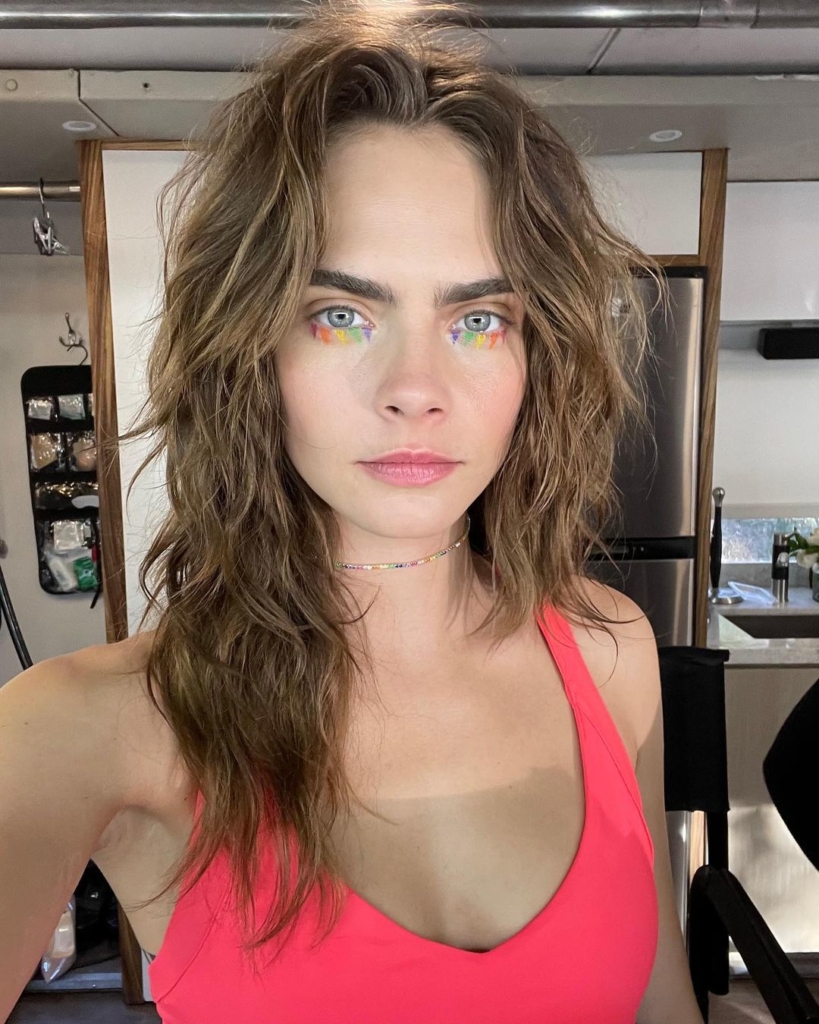 Although not a two-toned look, we couldn't resist including Cara Delevingne's bottom liner rainbow look, posted to her Instagram on February 22. Use some gel liners to create tiny triangles under your eyes, in every color of the rainbow!
The English model and actress is openly pansexual as well as identifies as genderfluid. Previously, Cara has dated singer St. Vincent and actress Ashley Benson. This year, Cara collaborated with Puma and the Trevor Project for a Pride-themed clothing line titled "Forever Free", with a portion of proceeds benefiting LGBT foundations.
Get out those rainbow palettes and get cracking! This is the perfect time of year to get creative with your look. Tag us with your rainbow looks on Instagram using @richardmagazine and let us see those blending skills at work.