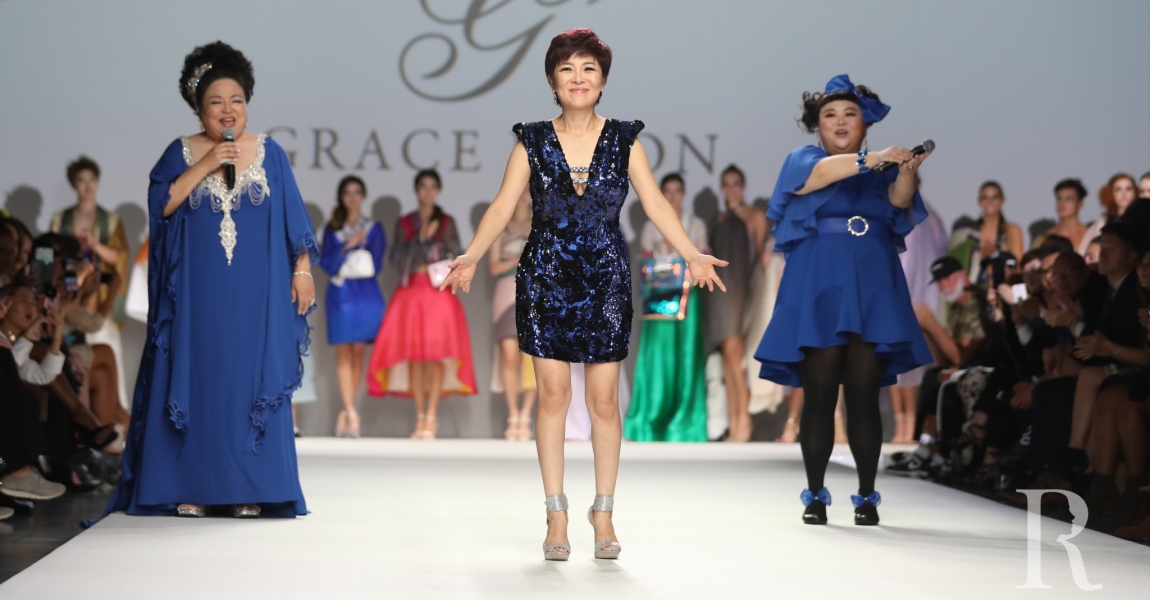 Grace Moon – NYFW Spring 2018 Ready-To-Wear
The world may seem rife with tension but on the runway at Style Fashion Week, it was all about unity. This was especially true for Grace Moon who expressed the sentiment through a range of gentle pleats. Her flowing, free-spirited designs gave the effect of continuous fanned material with little to no cuts in the fabric. But it was more than just creativity in motion. It was a personal reflection as well, a comment on how, just as various fabrics combine to make a complete piece we, too, despite our differences, can connect to create a more unified, loving world.
Grace also drew from her South Korean roots, incorporating traditional Hanbok clothing into many of her colorful, silk designs. She played with lengths too, exploring styles from mini to maxi. One color-block pattern dress was even a combination of the two. Talk about diversity!
What also caught our eye were the open silk sleeves, ribbon-scarf layers, and striking multi-toned color combinations often decorated with Korean symbols or beautiful flower and leaves. One bare-midriff outfit reminded us of a genie in a bottle with its puffed-up luxurious fabric and ties – another Korean symbol reflecting the ties that bind relationships.
In all, Grace Moon's spring 2018 collection was big on pleats and symbolism. Hopefully, it can inspire a better world one closet at a time.