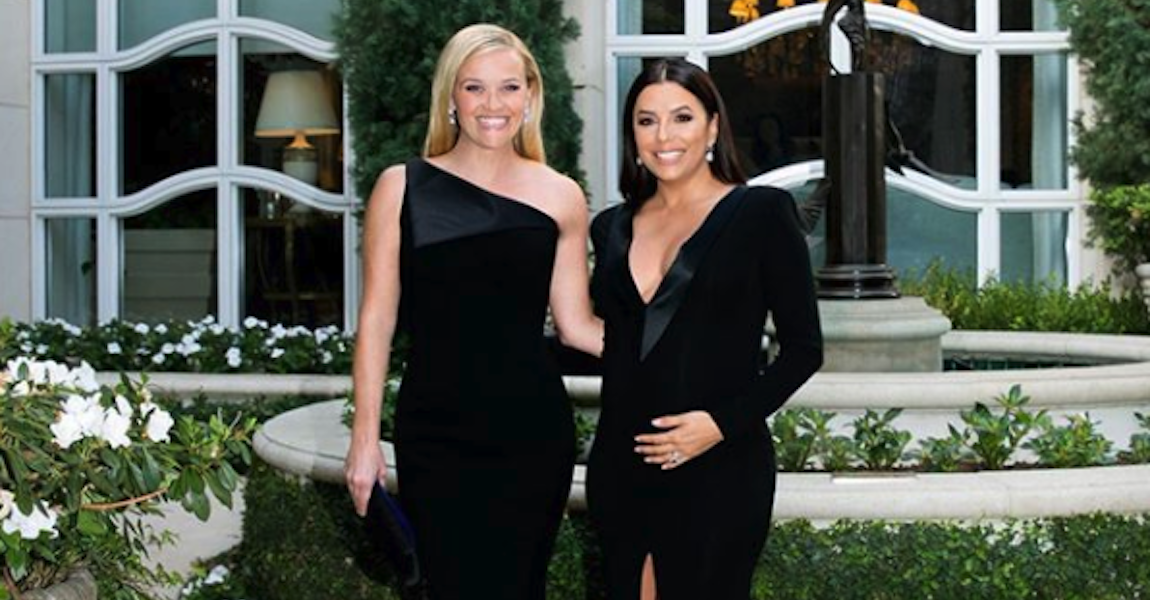 See the Statement-Making Black Outfits from the 2018 Golden Globes
If you tuned in to the 2018 Golden Globes last night, you may have noticed a very dramatic sight on the red carpet: almost every single celebrity attendee was wearing black. But there is an incredibly inspiring reason why so many monochromatic moments were happening at the awards show.
Hundreds of Hollywood stars stood up together in support of Time's Up, a movement to end sexual assault, harassment, and inequality in the workplace. You can't ignore a huge event space full of fierce individuals united in support of a common cause, and their message wasn't ignored either.
To celebrate the fabulous way these stars mixed style statements with a show of solidarity, we're rounding up a few of our favorite looks from the Golden Globes evening below.
Gal Gadot
We know. There's never a moment when Wonder Woman Gal Gadot isn't dazzling. But she truly took our breath away in a Tom Ford tuxedo jacket and ruched gown, paired with sparkling Tiffany & Co. jewels.
Alicia Vikander
Actress Alicia Vikander is the face of Louis Vuitton, so it's no surprise that she chose to wear one of the designer brand's latest styes for this big event. But her shimmering beaded gown did feature an amazing surprise – a sophisticated back cutout detail.
Reese Witherspoon and Eva Longoria
What's more powerful than one fierce star standing up for a cause? How about two coming together? Actresses Reese Witherspoon and Eva Longoria were radiant in their own coordinating black gowns at the Golden Globes.
Saoirse Ronan
Just because you're wearing head-to-toe black doesn't mean you can't sparkle! Lady Bird star Saoirse Ronan wore a gorgeous Atelier Versace gown with side details completely studded with Swarovski crystals. The picture of elegance!
Millie Bobby Brown
Stranger Things actress Millie Bobby Brown had fun with glam ruffles for the Golden Globes this year. Her edgy braided updo and Repossi jewels added a tough side to her flowy Calvin Klein style.
Christina Hendricks
Mad Men and Good Girls actress Christina Hendricks channeled Old Hollywood glamour in her couture Christian Siriano ensemble. It will make you do a double-take when you realize her off-the-shoulder style isn't a gown – it's actually pants with a dramatic cape-like skirt!
Jessica Chastain and Chris Hemsworth
Of course, it's so important that men also join this important movement too. Since guys tend to typically wear black tuxes to formal events like these, so several stars donned "Time's Up" pins to accentuate their support. We love the way this portrait of actors Jessica Chastain and Chris Hemsworth captures the feeling.
More celebrity style moments. More inspiring star wisdom.