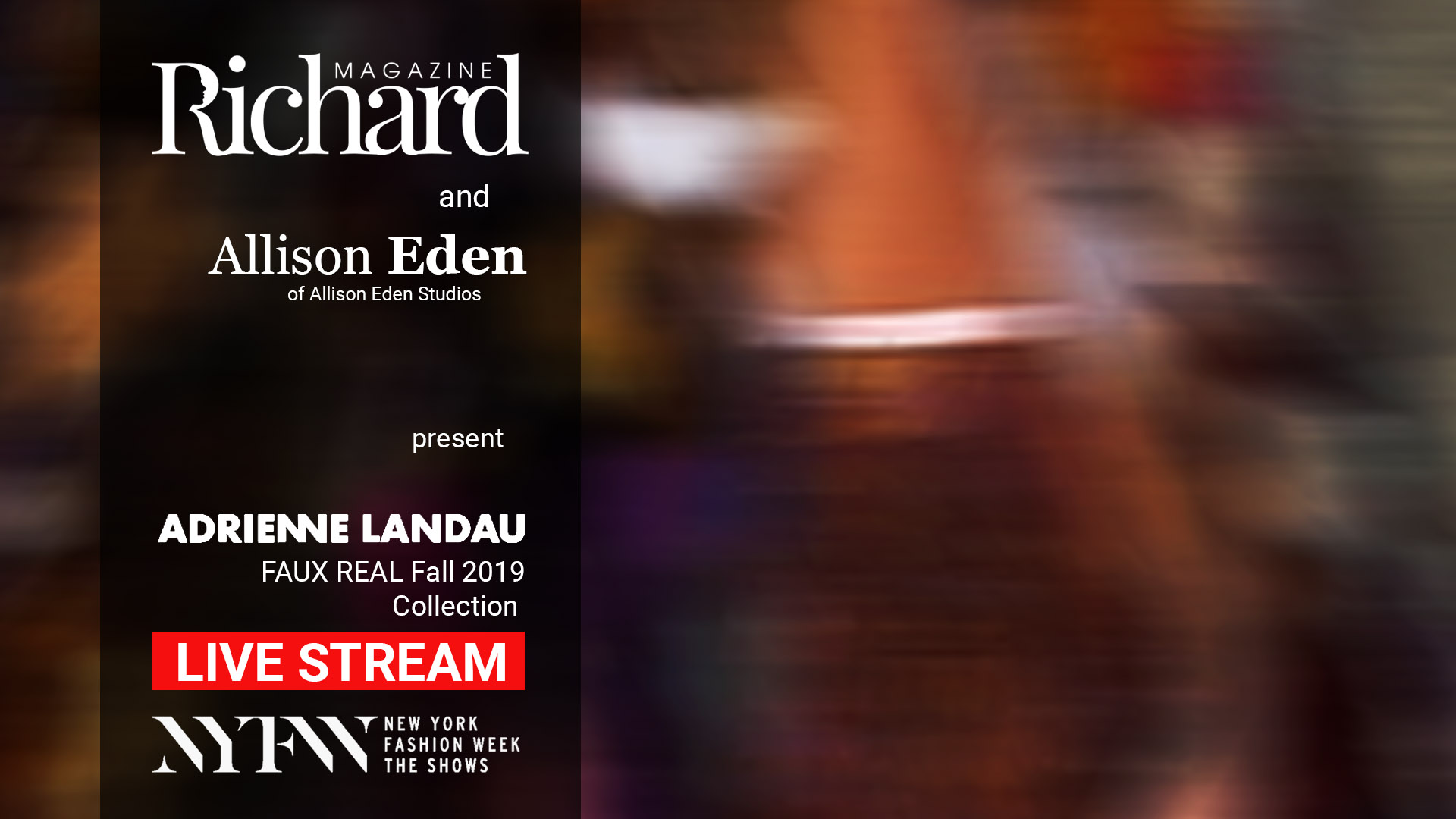 Go Live with Richard Magazine from Adrienne Landau's New York Fashion Week Presentation
This February 2019 season of New York Fashion Week, the Richard Magazine team is giving you an exclusive behind-the-scenes look at the hottest shows across Manhattan. On February 11, 2019, our editorial team will be joined by esteemed artist and interior designer Allison Eden at famed fashion designer Adrienne Landau's Fall 2019 "Faux Real" collection presentation in New York City. We will be broadcasting live directly from the event, to give you an up-close-and-personal look at the designer and her newest season's offerings.
Stay tuned for our Facebook live video stream, which will air during the show's presentation. After the show, you can catch a recap of our video here as well.
Make sure to follow the Richard Magazine Facebook page, so you don't miss out on any future fashion alerts!
More of the latest updates from New York Fashion Week. More exclusive features from Richard Magazine all-access.